Bec & Nick's Whimsical White Wedding

Have you ever heard the story of boy meets girl, boy likes girl but ultimately ends up in the friend zone? It's a pretty classic tale; however, this one turned into a romantic love story after Bec realised she adored Nick's hard-working, stubborn, loyal personality.
During a crazy, highly unpredictable 2020, the couple expedited the wedding process by planning their vows with only a month to prepare. What had initially started as a large celebration was tweaked to be an intimate garden affair in Adelaide Hills with a charming, sweet, romantic style. Bec wore the intricate and delicate Olympia gown from the LUXE collection by KAREN WILLIS HOLMES; a fit and flare wedding dress adorned with thousands of beads and subtle organic inspired patterns.
On the proposal
What are best friends for if not for scheming? Two of the most important people in Bec's circle, her best friend and boyfriend, were about to plan one of the most pivotal moments in her life. Although what was initially supposed to be one surprise turned unexpectedly into two.
Without any goading or subtle hinting from Bec, Nick knew he wanted to be with her forever, so he enlisted the help of her best friend to get her out of the house while he stayed back to decorate the space for her arrival later that evening. Her friend devised a simple white lie to entice her to come over; let's have Bec give her friend's brand new fling the third degree, as all good friends do.
As the afternoon began, the drinks were about to flow when Bec had a weird gut feeling. Not a food-related one. She thought,
" I shouldn't be drinking at all, so I popped upstairs without saying anything to quickly take a pregnancy test and sure enough those two little blue lines appeared. I couldn't ring Nick to tell him without Hannah hearing the news at the same time, so I sent him a sneaky little msg and then came downstairs to break the news to Hannah that there would be only mocktails for me that night."
As Bec stood there processing her recent news while also being slightly overwhelmed, her friend sprang into spontaneous dancing around the living room as she knew exactly how the night would end.
Later that evening, Bec was dropped off at the house. As she walked inside their beautiful old home, she was greeted by strung fairy lights, tea candles everywhere and her favourite song playing. "This is a lot for falling pregnant," she thought, but then she glanced over to find the love of her life bent down on one knee. She was not expecting that. Before truly realising what had just transpired, she threw her arms around him and said, "Yes!" It was truly all meant to be.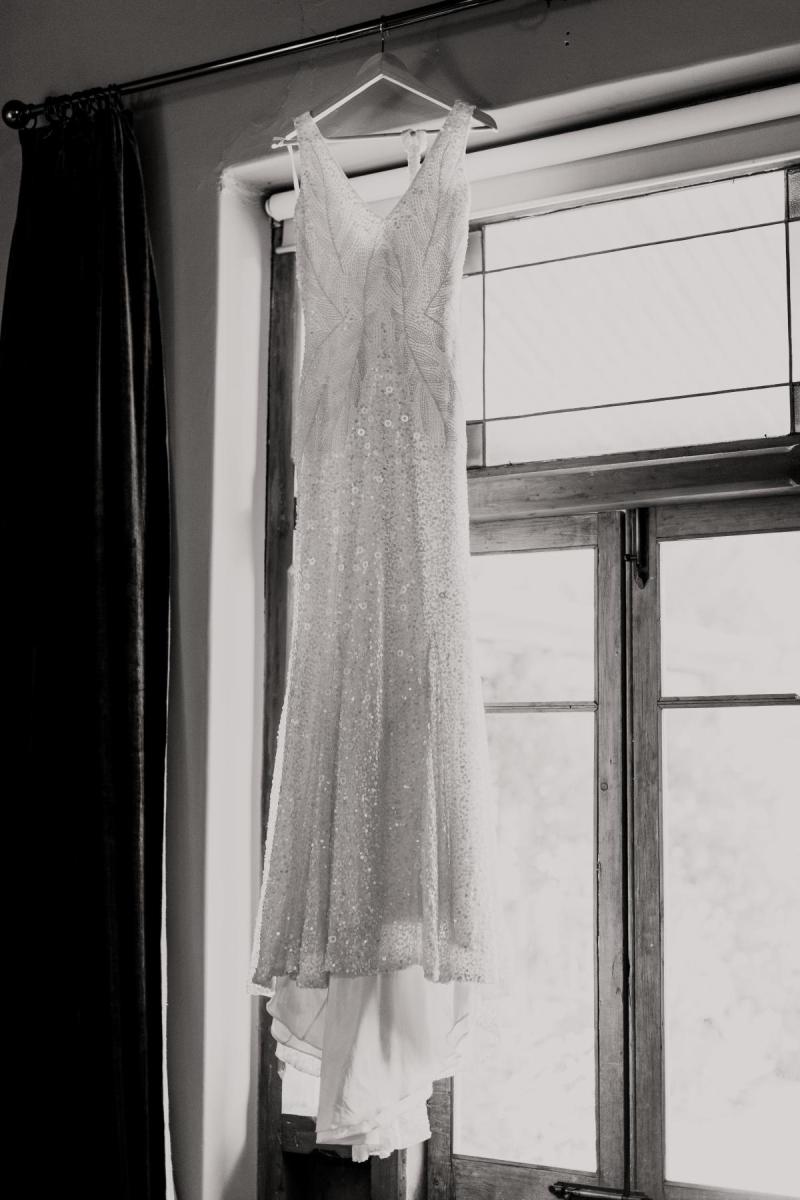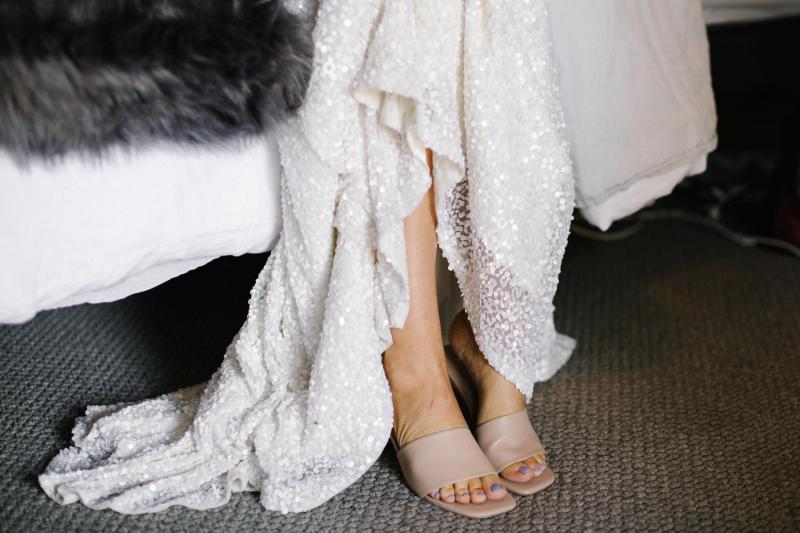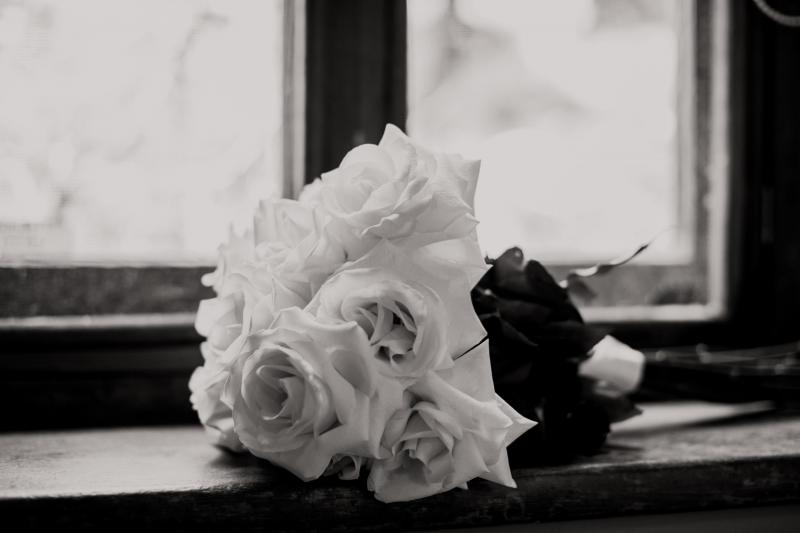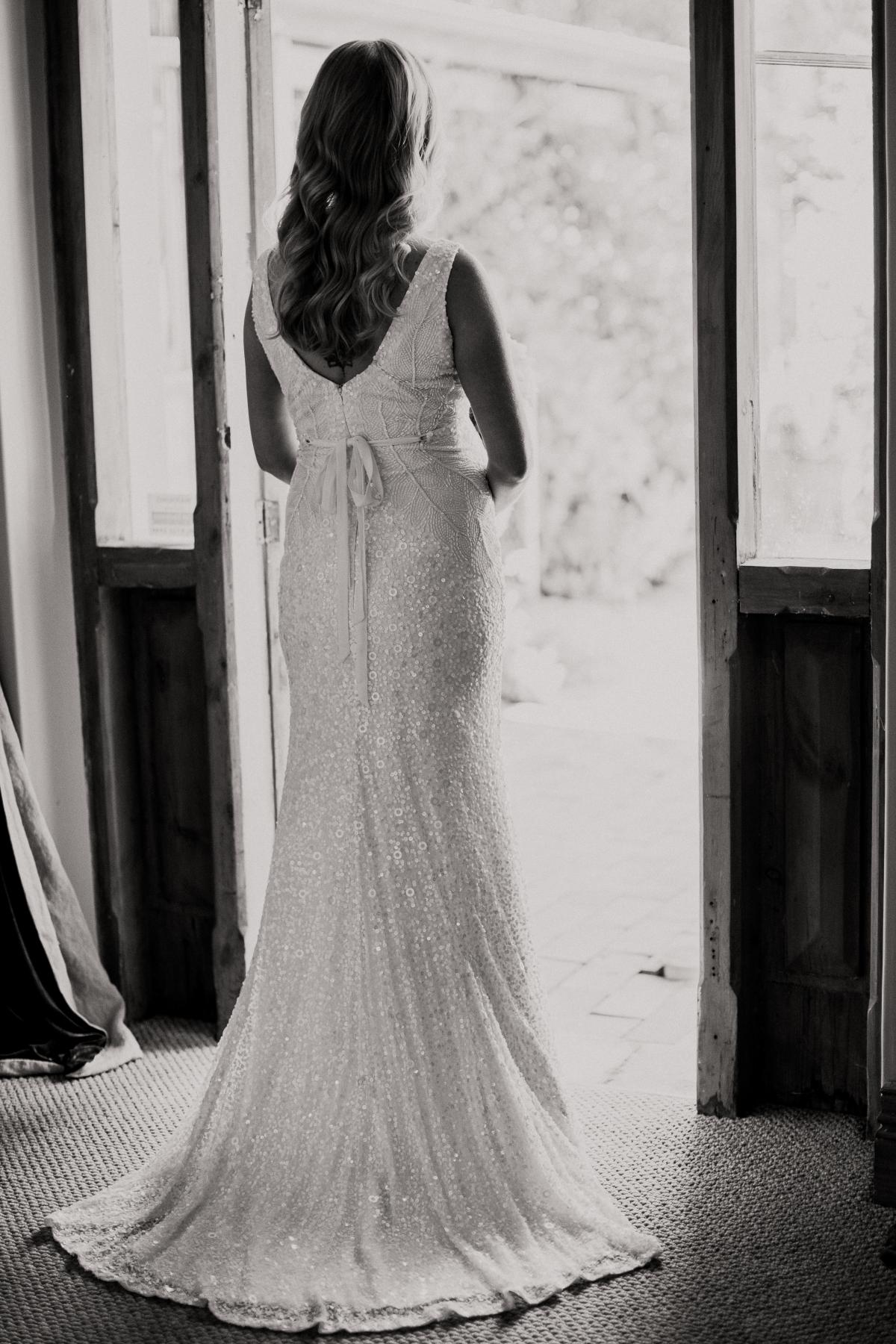 On the venue
Airing on the side of non-traditional, Bec and Nick chose an Airbnb in Adelaide Hills called, 'The Creamery'. The property boasts incredible, lush green gardens with an old rustic building from 1896 which was once used as a cheese factory, but now acts as a luxury estate for out of town guest.
Bec always knew she wanted to get married outside, so this seemed like the perfect place. The exposed stonewalls and antiquated architecture would also become a dreamy backdrop for their celebration.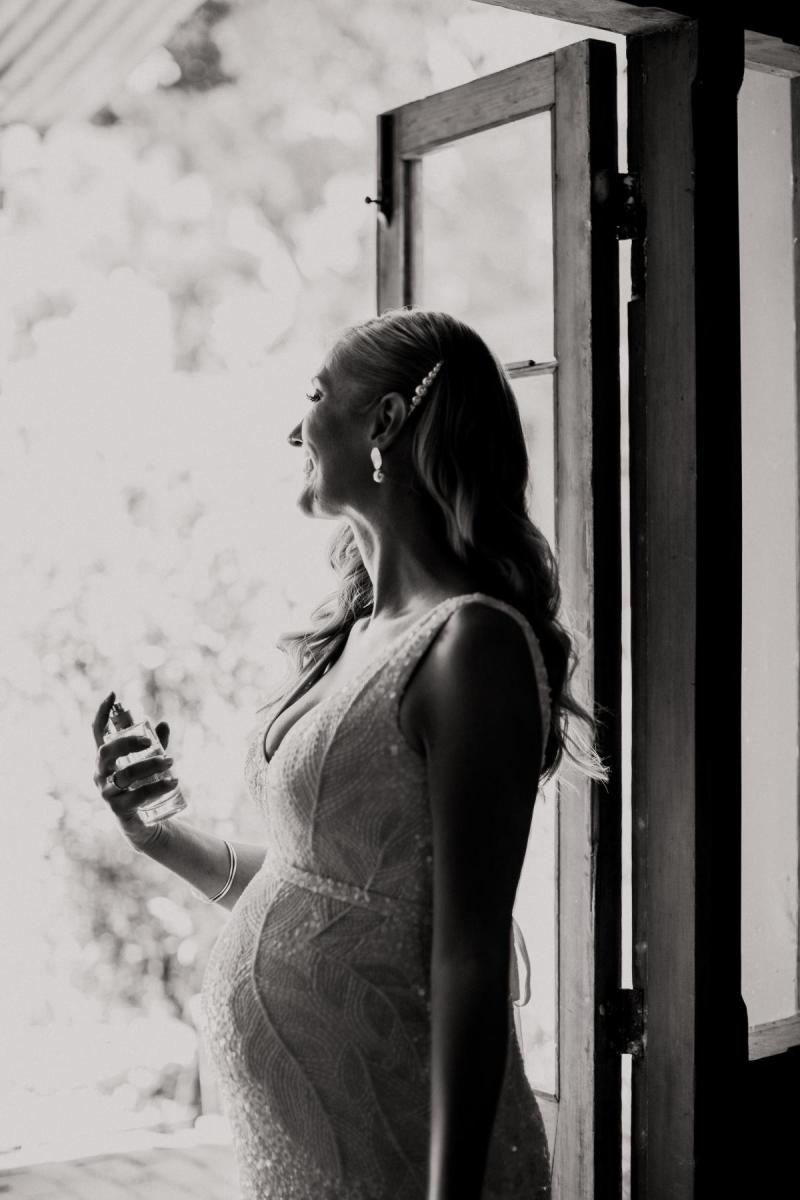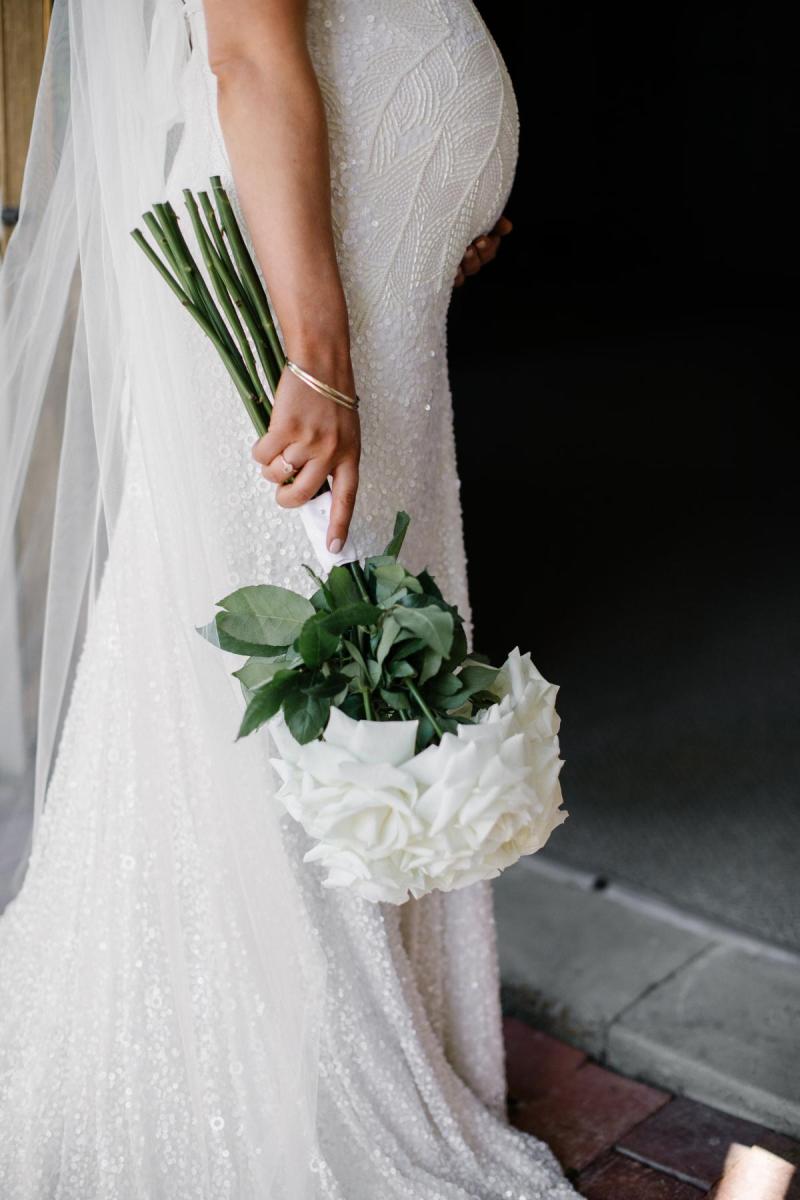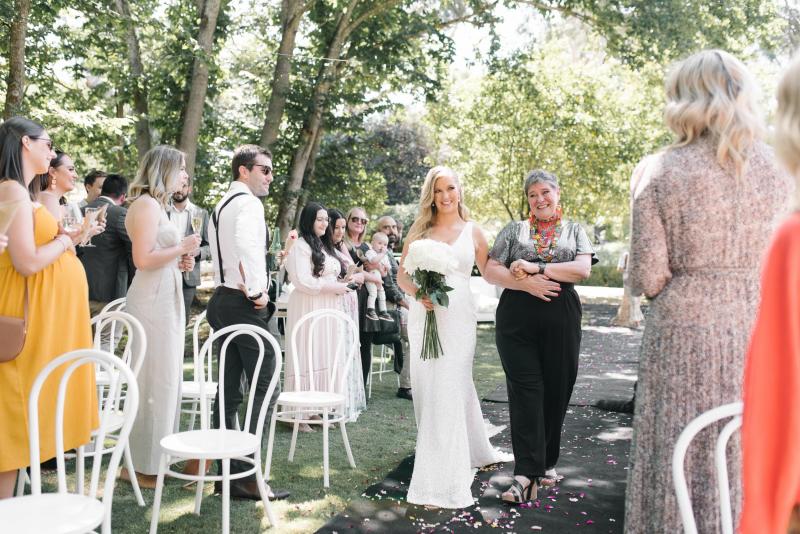 All the styling details
As women, we often fall prey to the endless scrolling and hours, quite possibly years, lost rumaging through digital images on Pinterest that inspire us to find exactly what we are looking for. Bec did just that. She knew she didn't want anything too traditional for their big day.
"Nick and I are both pretty relaxed and just wanted it reflect that. When we got engaged we had both agreed we just wanted a big party to celebrate our love; a short and sweet ceremony with a magical garden party afterwards, with lots of fairy lights, lots of delicious food and our guests to feel relaxed."
To spruce up the gardens around the building, the couple hired an arbour, drink cart and tables from Hygge Studio for a minimalist white aesthetic that would complement the charm of the creamery. Tiny daisies were placed on the table tops while friends helped use white roses to embellish the lattice arbour.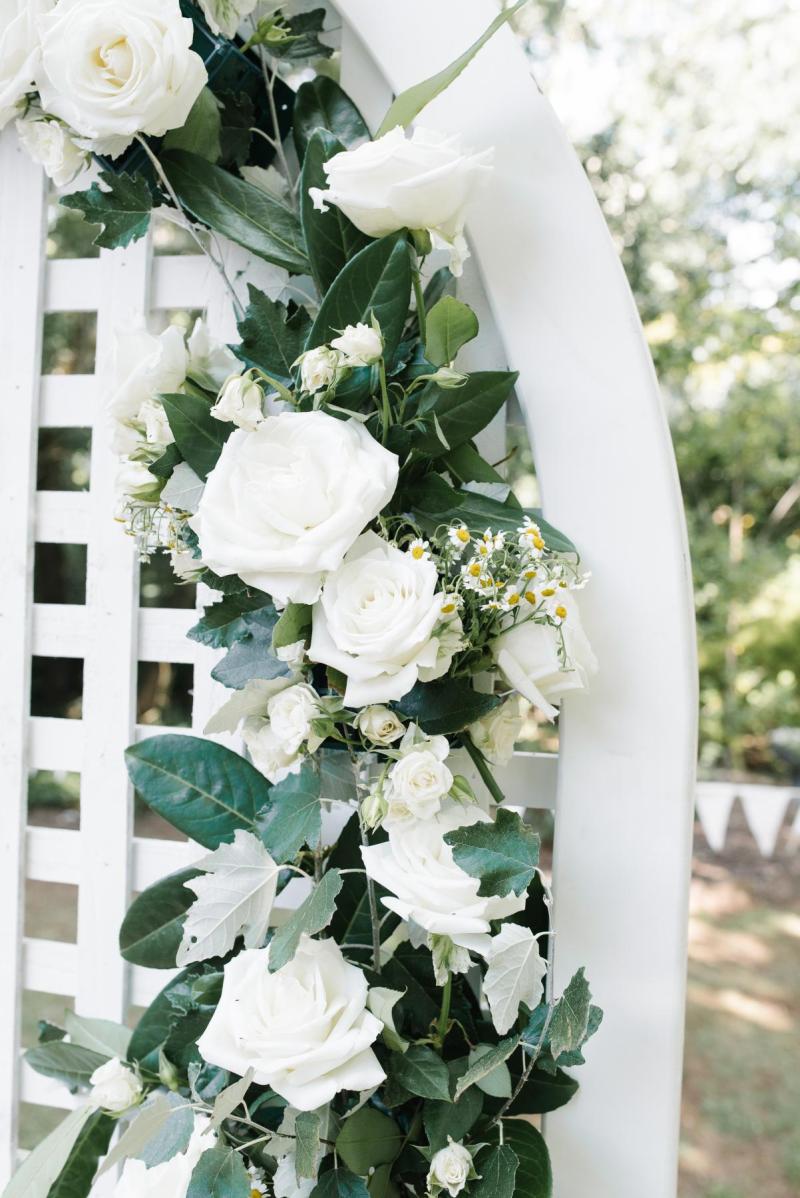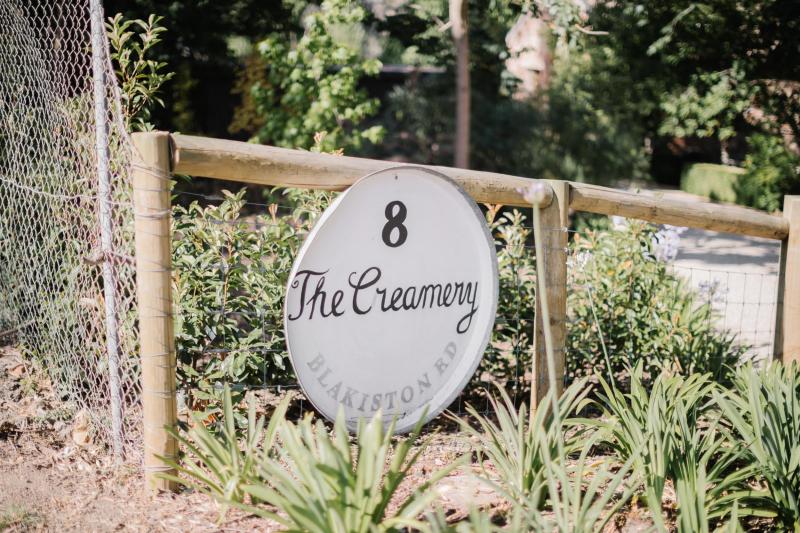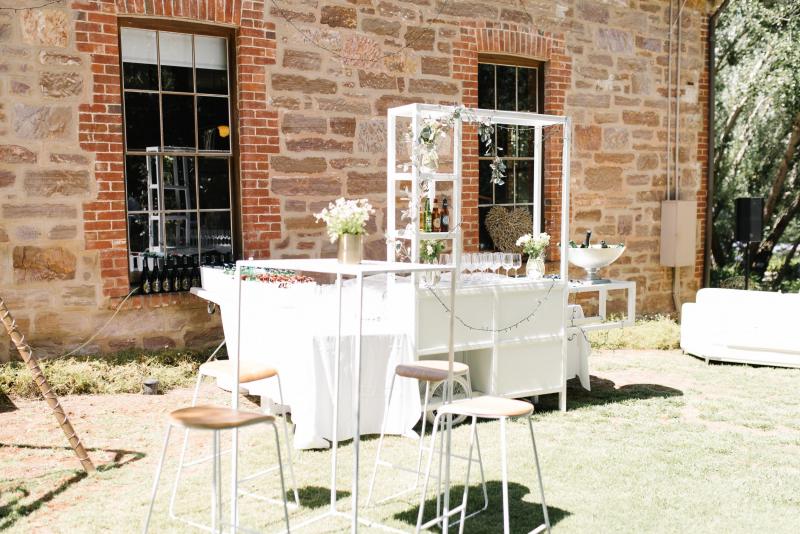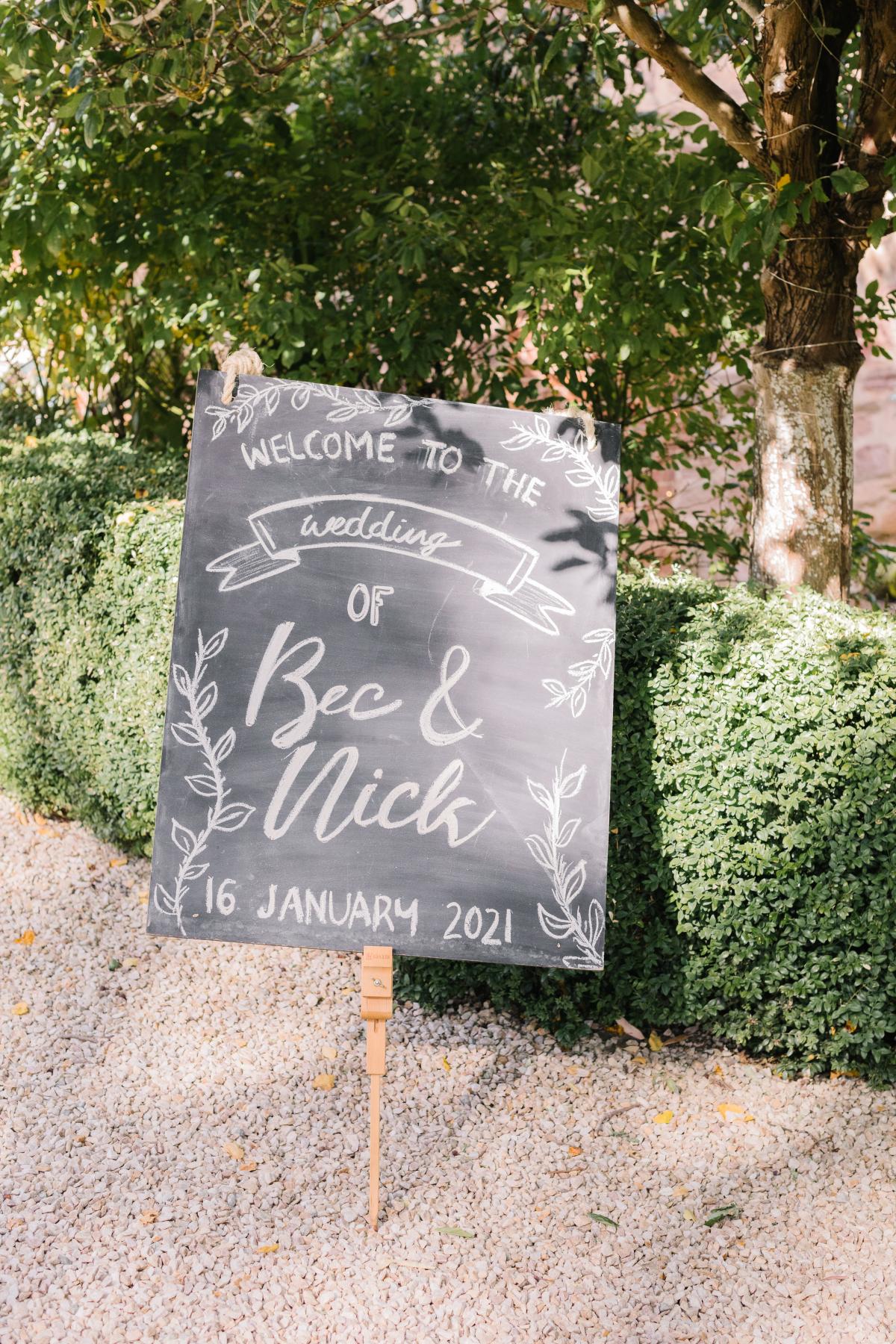 Highlight of the day
"The highlight for me was the ceremony. Which incidentally was the part I was most terrified of. Neither of us enjoy being the centre of attention but standing up in front of the people we love the most and making the most meaningful promises we will ever make felt so special. We loved the way our celebrant kept the ceremony short and sweet, had some good laughs along the way and made sure the real reason we were there, to celebrate our love and make this commitment to each other, remained the focus. It was tailored perfectly to us."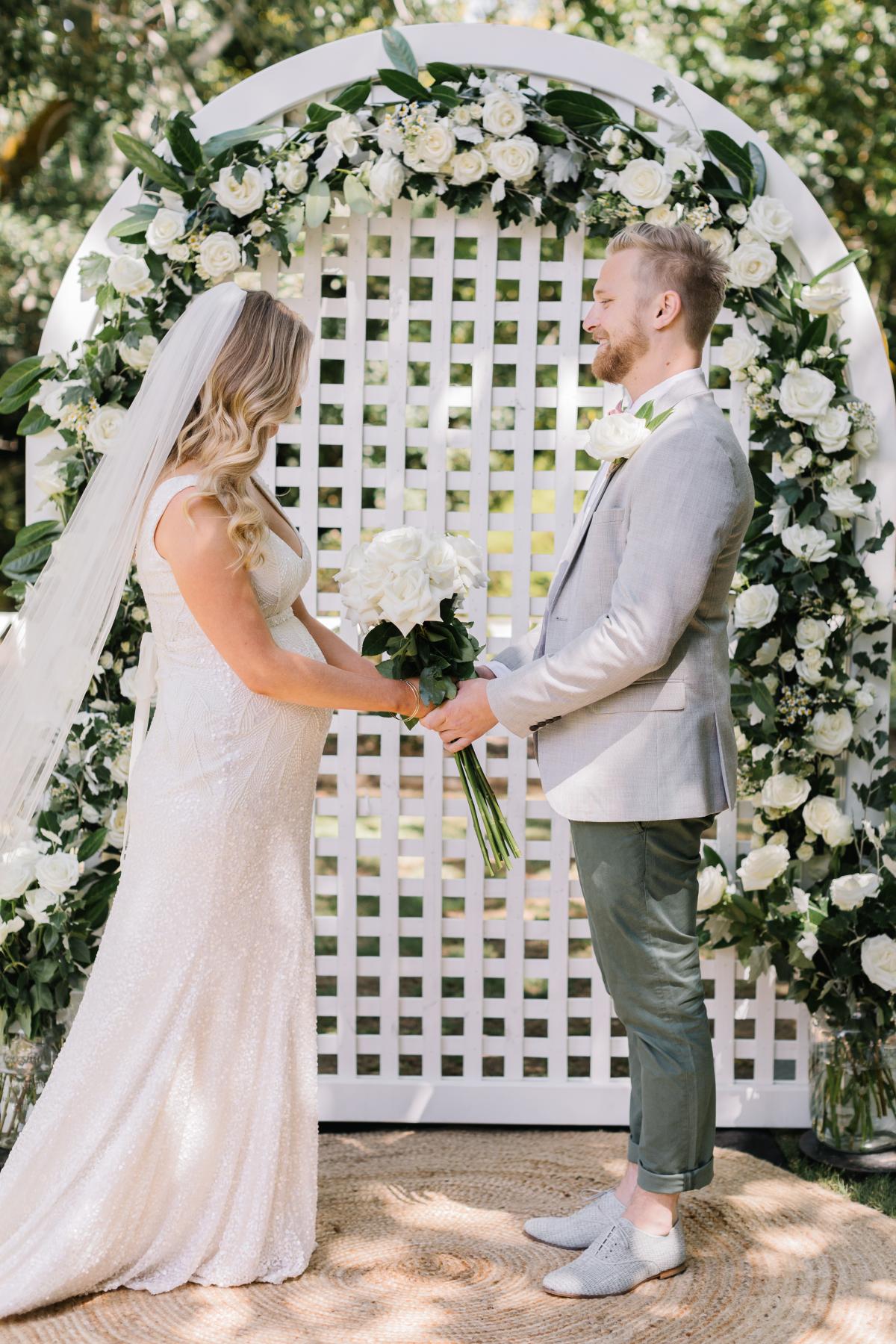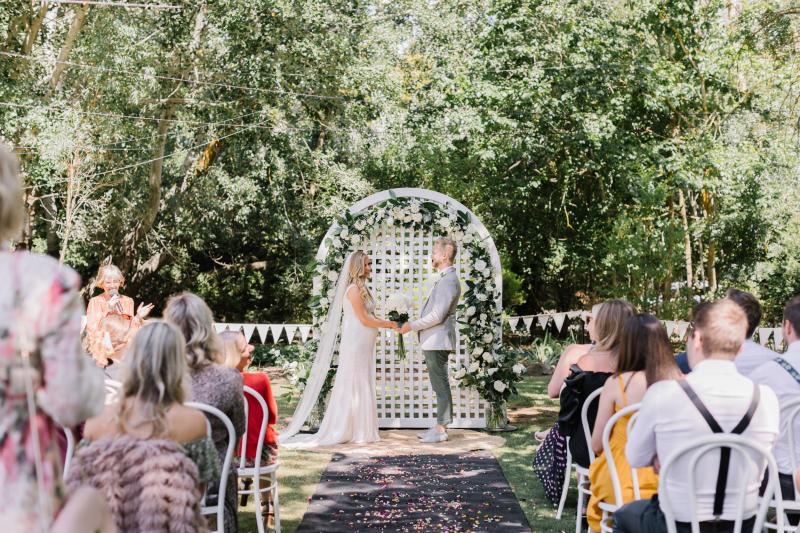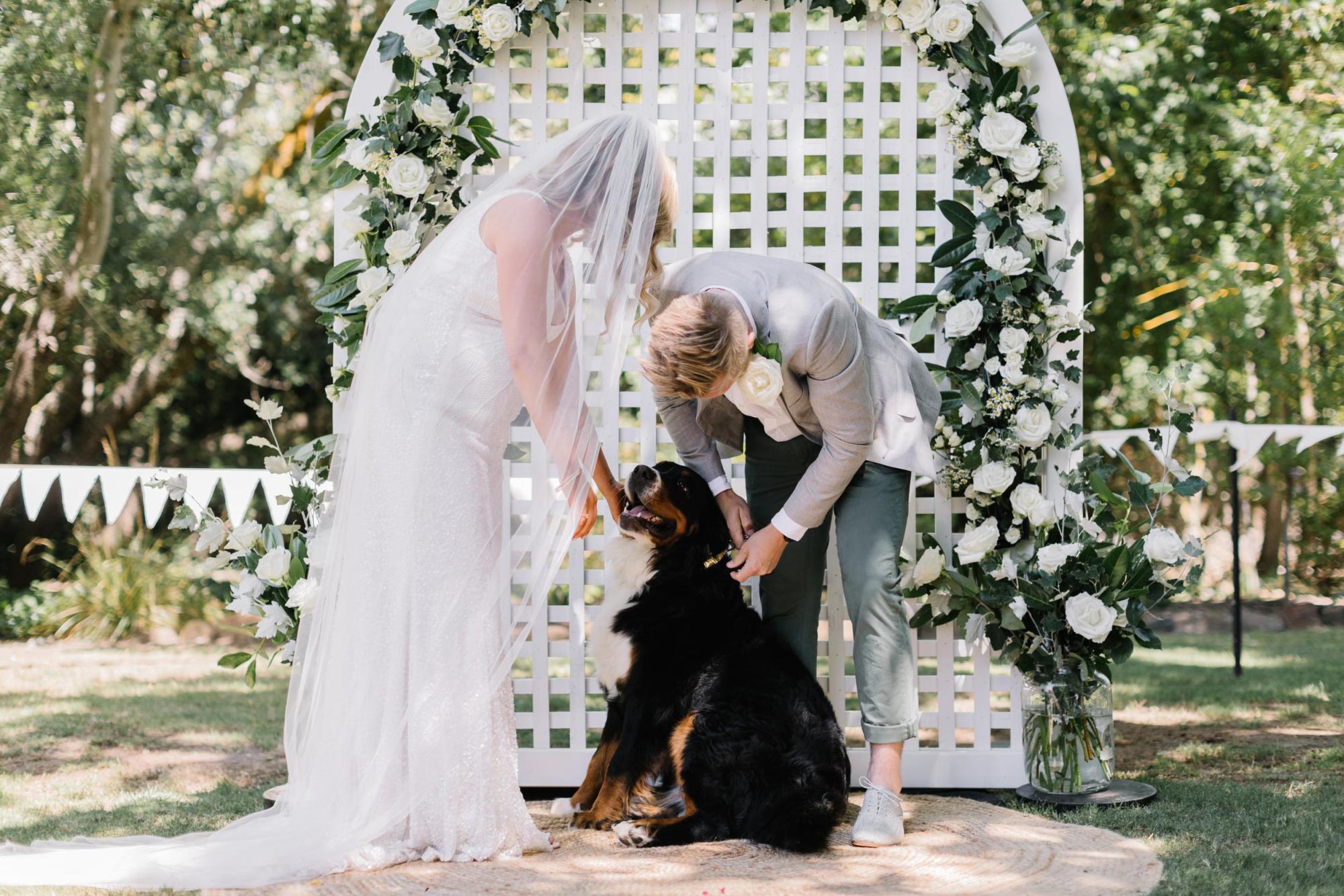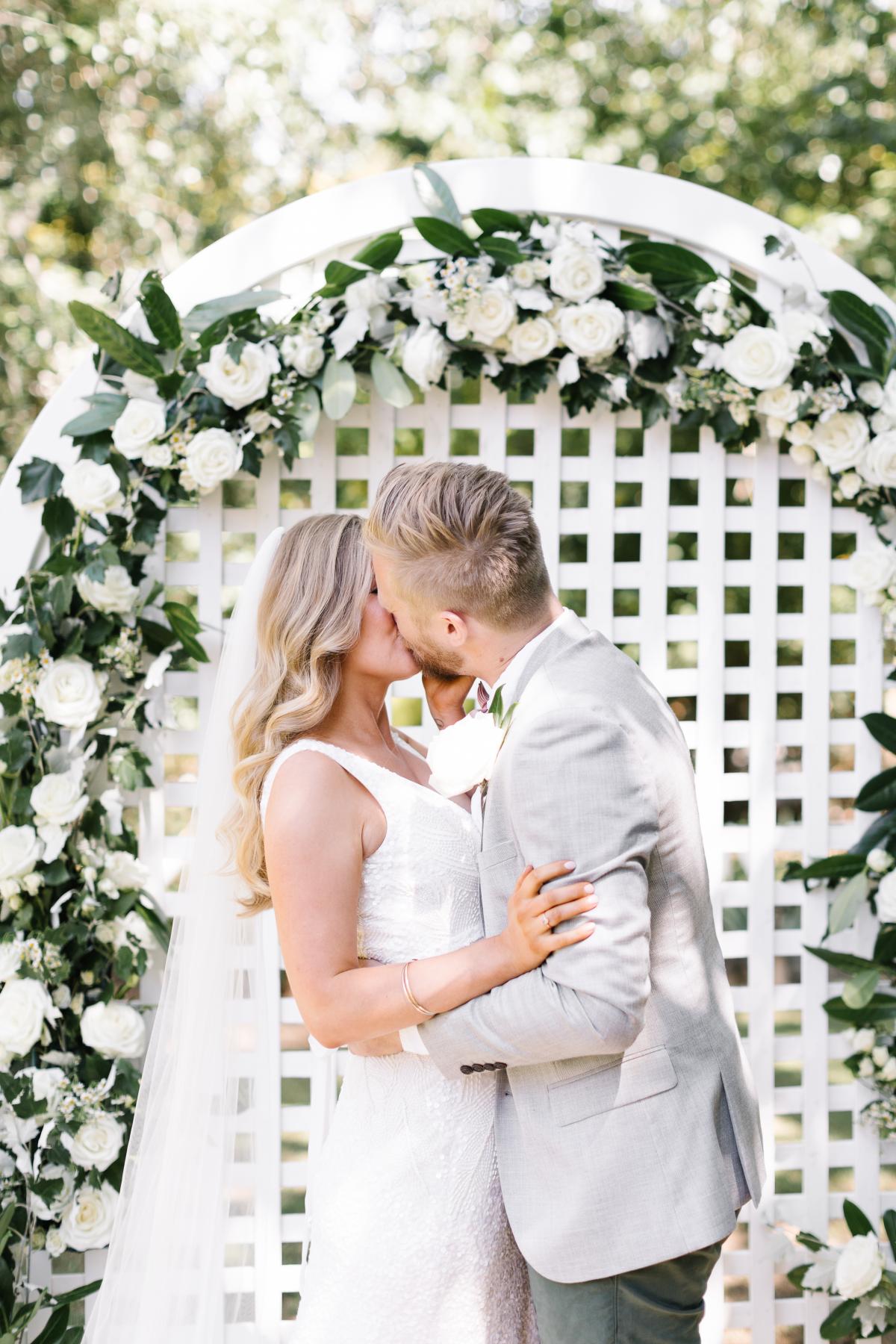 The Dress
With a budding belly, Bec knew she needed something a little more accommodating for her bump.
"When we got married I was 33 weeks pregnant and the minute I tried Olympia on I was so comfortable. I felt so beautiful, and there was no compromising that for comfort. I got to feel like a princess and eat as much paella as I wanted, which is really the ultimate goal for any outfit for me! The KWH staff were so helpful and accommodating, ensuring we picked something with a bias cut to flatter this little bump as much as possible."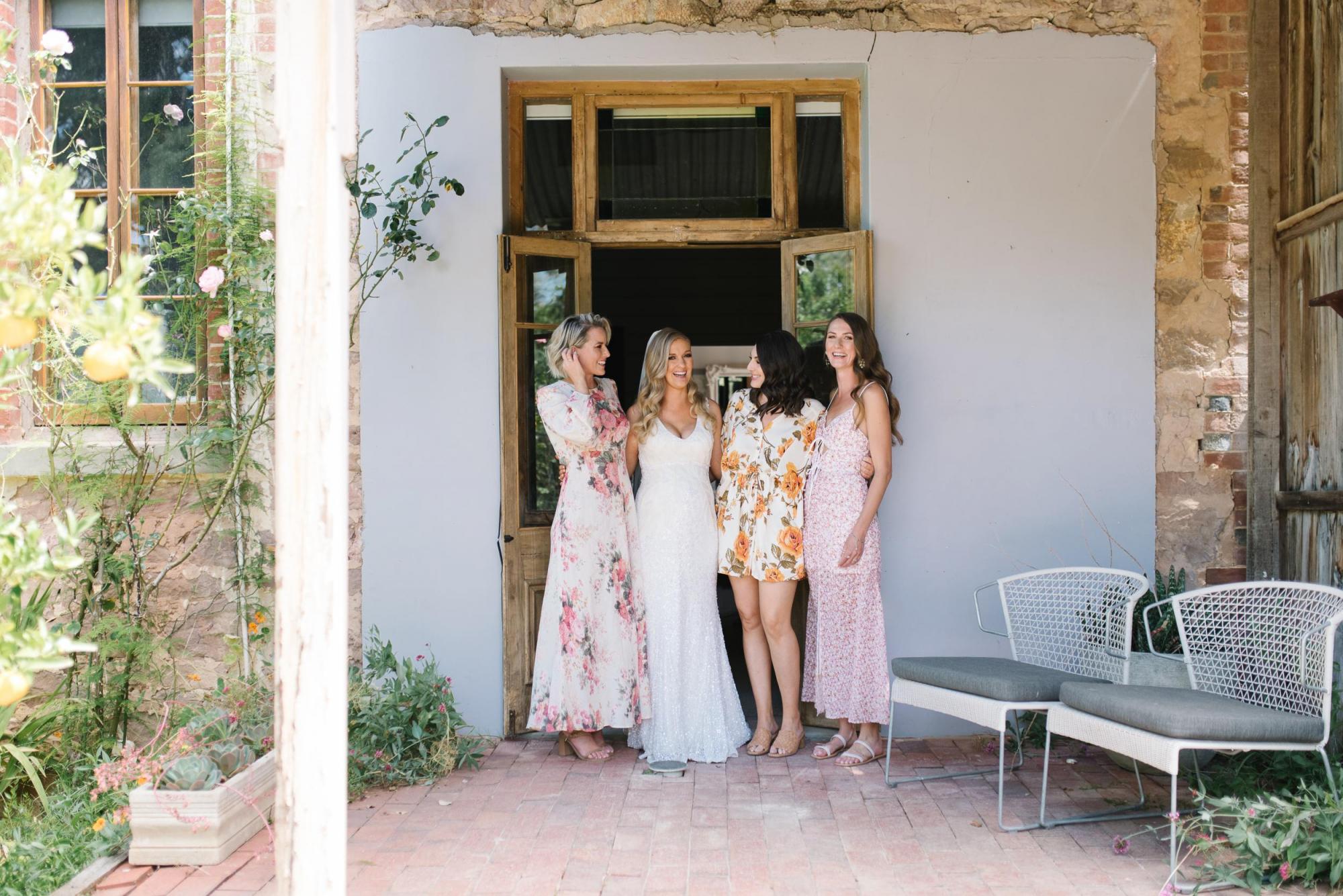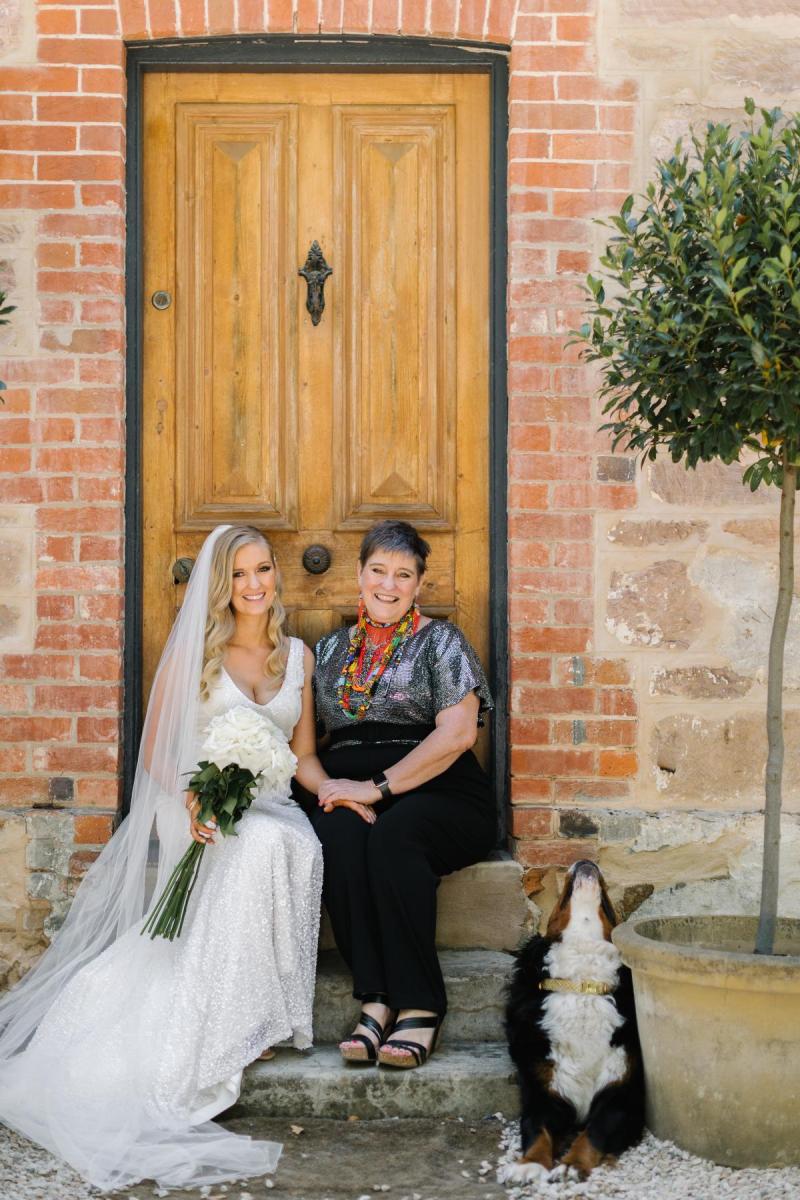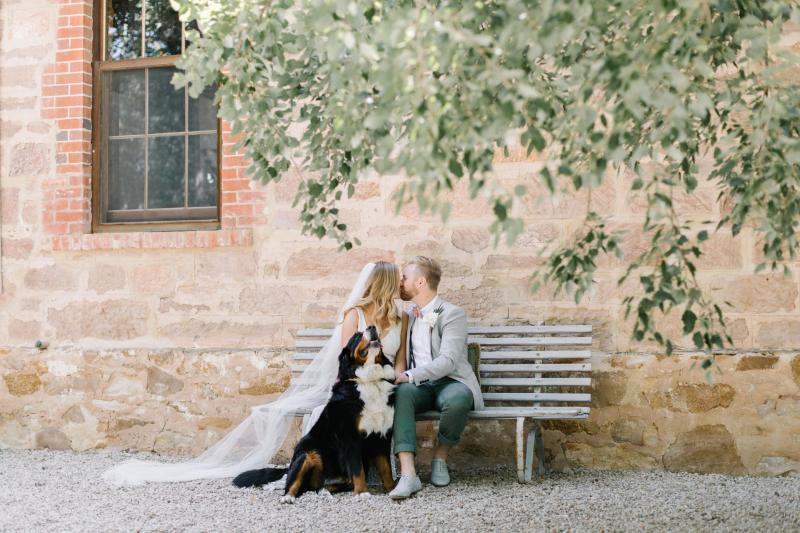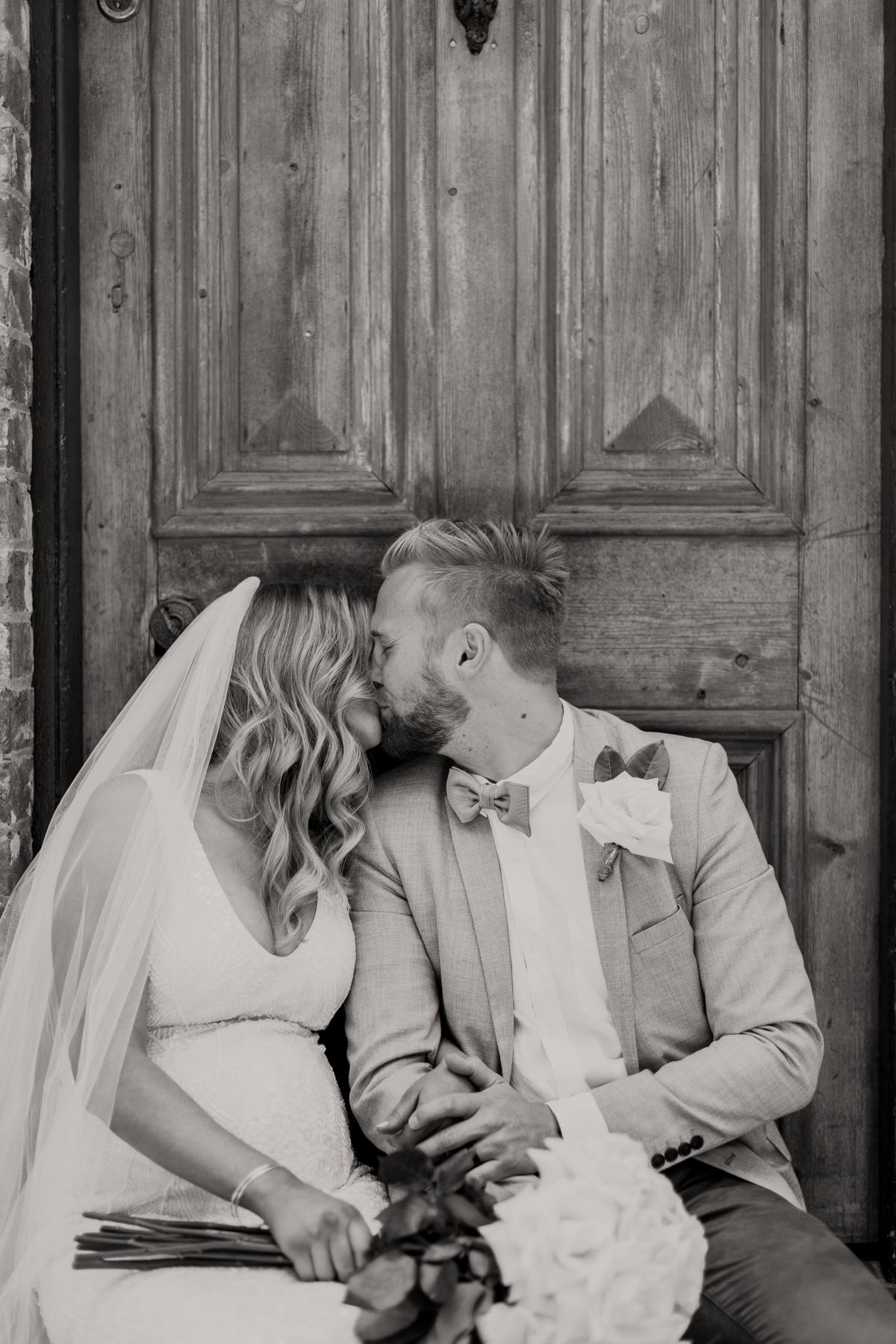 Accessorising
A special friend had gifted Bec with the beautiful, simple Camila veil from KWH to top off her bridal style. She added drop pearl earrings from Amelie George with a touch of gold.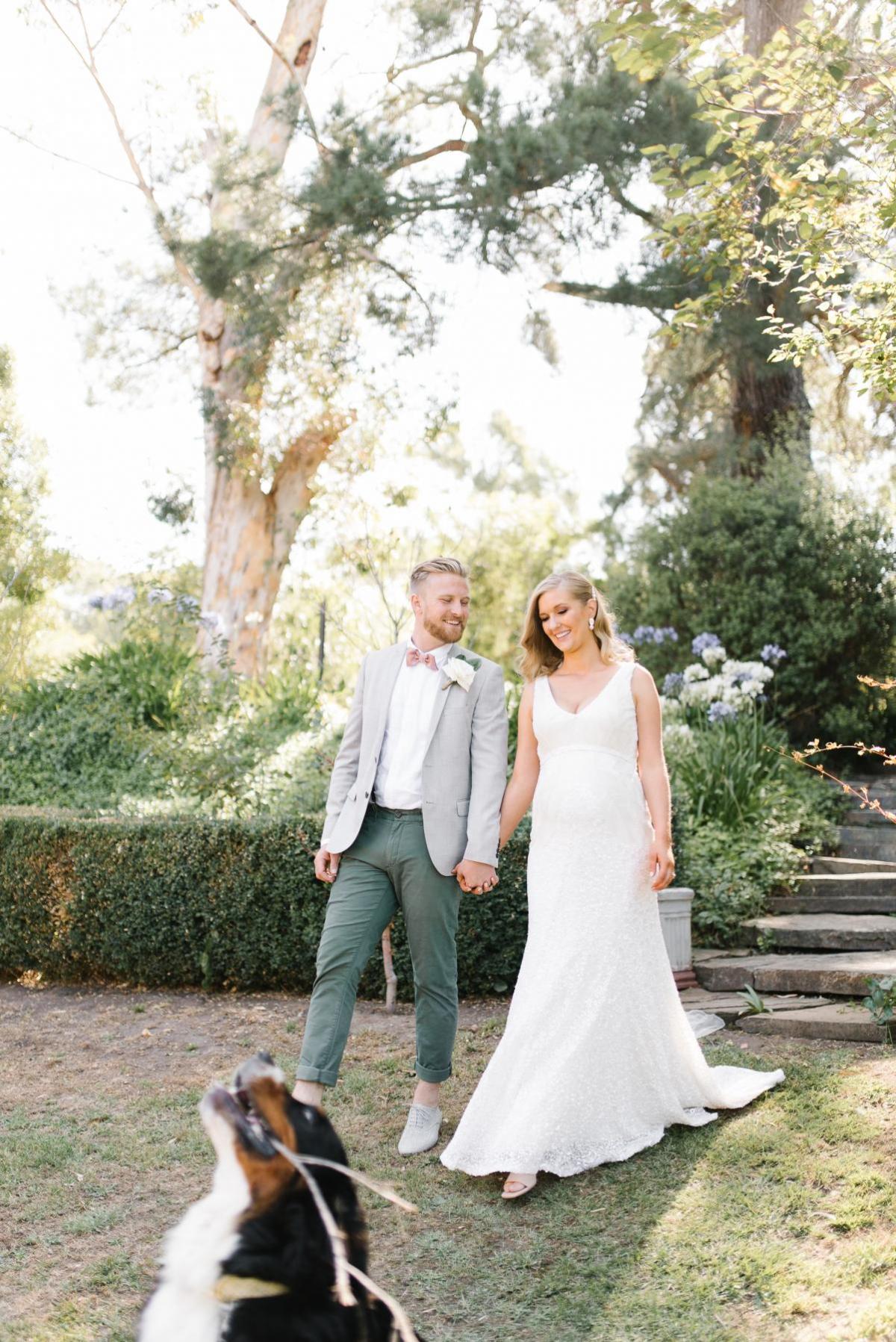 Advice
Every bride needs to listen to this sage advice! Not everyone has the same emotional experience.
"It's okay to not have a cliche 'yes to the dress' moment. I definitely didn't, but still wouldn't have changed the dress for the world. Make sure you're comfortable and remember that everything comes together on the day- your hair, your makeup, your accessories. The dress is obviously pivotal but so is your comfort and happiness. And I mean, let's be real, all of the KWH gowns are stunning, you could wear any of them and feel like an absolute queen."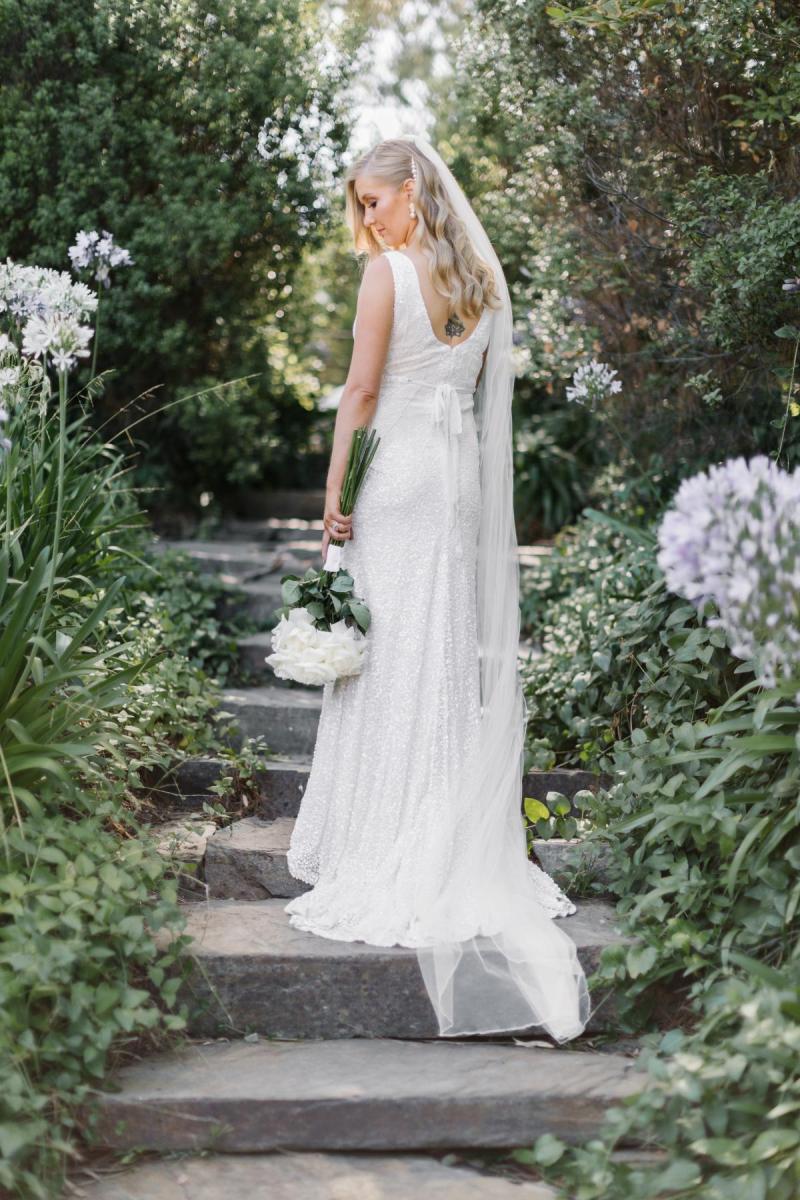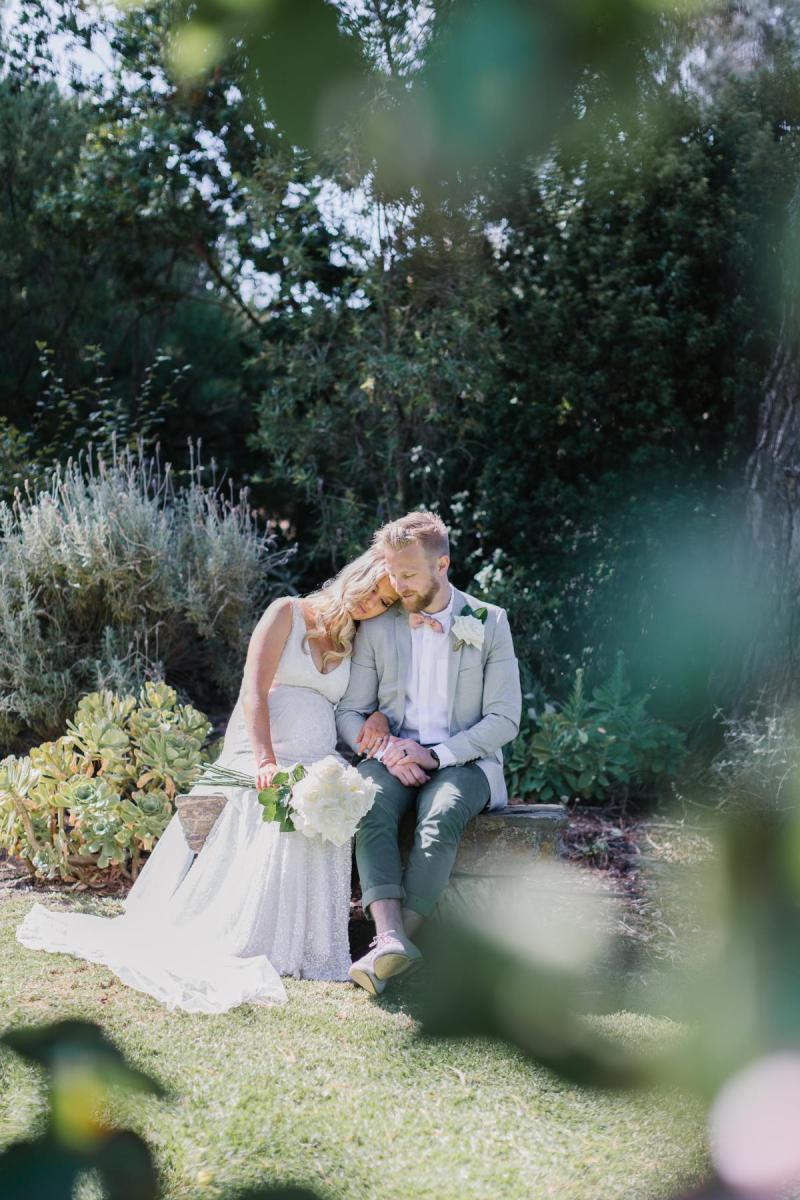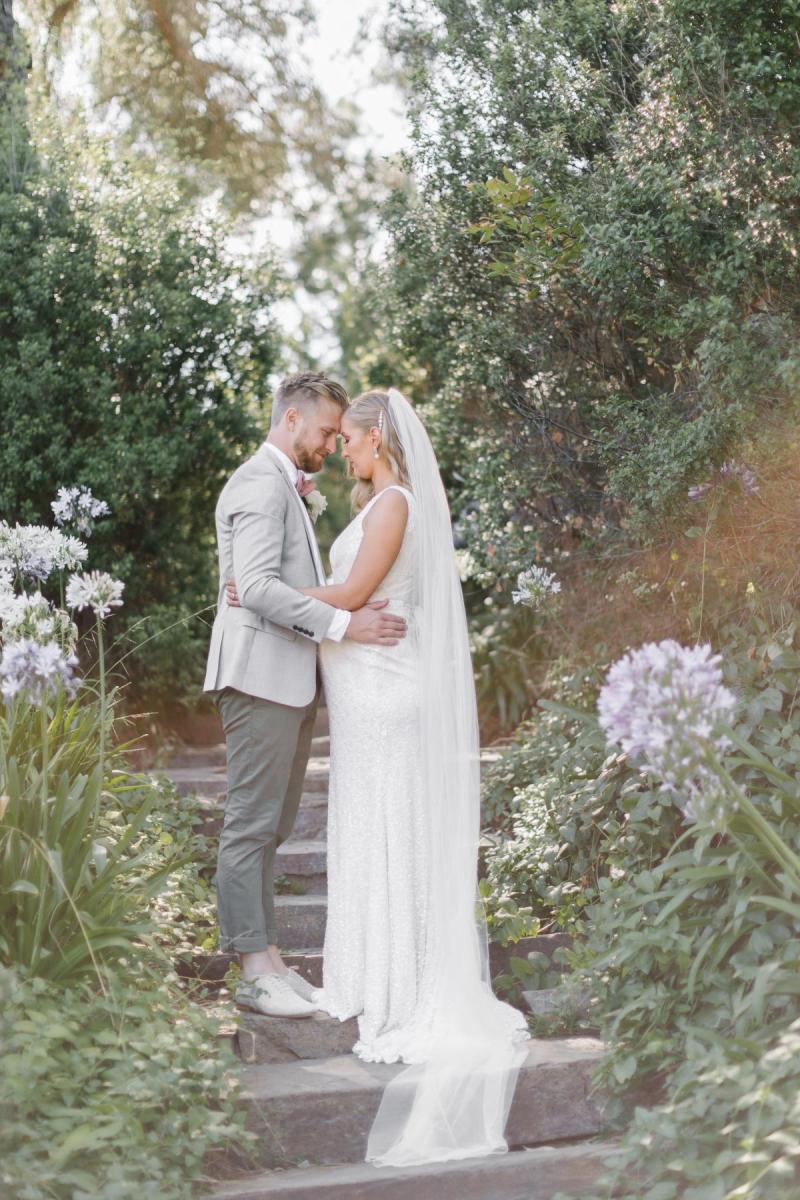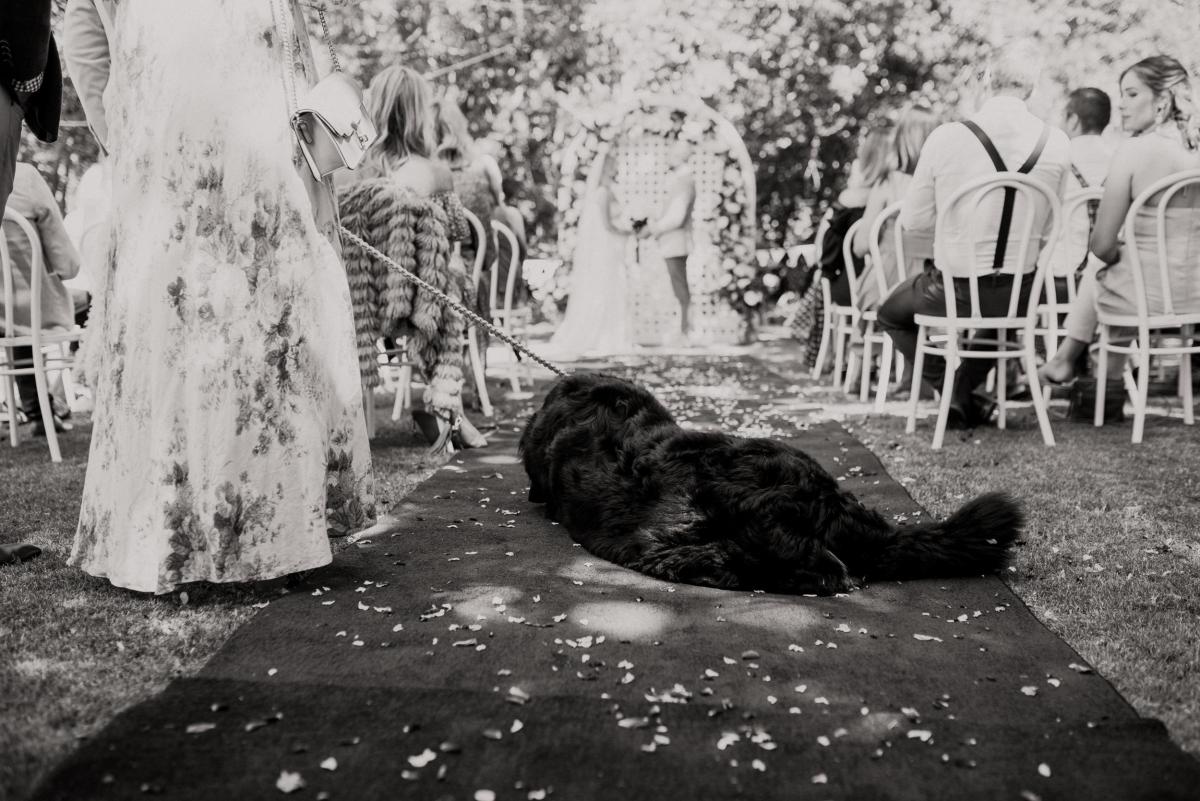 What does love mean to you?
"To me, love is about seeing that person for all their worth and celebrating that every single day. Actively appreciating every little thing they do for you and your relationship, returning those gestures and never keeping score. It's about giving them the last piece of chocolate, forgiving them when things aren't perfect, making compromises and making sure you always look for the good because you know they will do it all for you too. In our experience, if you both do these things and both have an appreciation for them, you will always feel like you're on the same team. You will laugh more often than not and always know that person is there to hold your hand."