Tash and Josh's Rolling Hills Auckland Wedding

Tash and Josh met at work. Josh and Tash both studied law at the same University, but never crossed paths until they applied for a clerkship at the same firm. Luckily enough, they were both offered a job and were introduced to each other at a post-job-offer dinner function.
"We didn't actually talk to each other much that night, but on our first day of work, we ran into each other on the escalators. We actually both still work there today!
On the proposal
For Tash, Josh's proposal was perfect, with no grand gestures – just the two of them.
"Josh picked me up one Saturday and we drove an hour out of Auckland to a little vineyard near Matakana, called Brick Bay. Instead of taking me inside for wine and cheese, he asked if I would like to go for a bushwalk along the 'sculpture trail'. After a couple of minutes on the trail, he led me off the path and down towards a little pond with sculptures floating above it. It was a very beautiful private setting, with no one around. He asked if he could take a photo of me sitting on the jetty. After he took the photo, he sat down next to me and said he had to tell me something, but that I couldn't interrupt. I thought to myself that he must be joking– I immediately interrupted and told him to stop messing around. It turns out it wasn't a joke – the next thing I knew, he was down on one knee holding up a beautiful ring.
He told me he felt lucky to have found his best friend, but that he wanted to push his luck a little further, and ask me to be his wife. Of course, I said yes before he finished the question."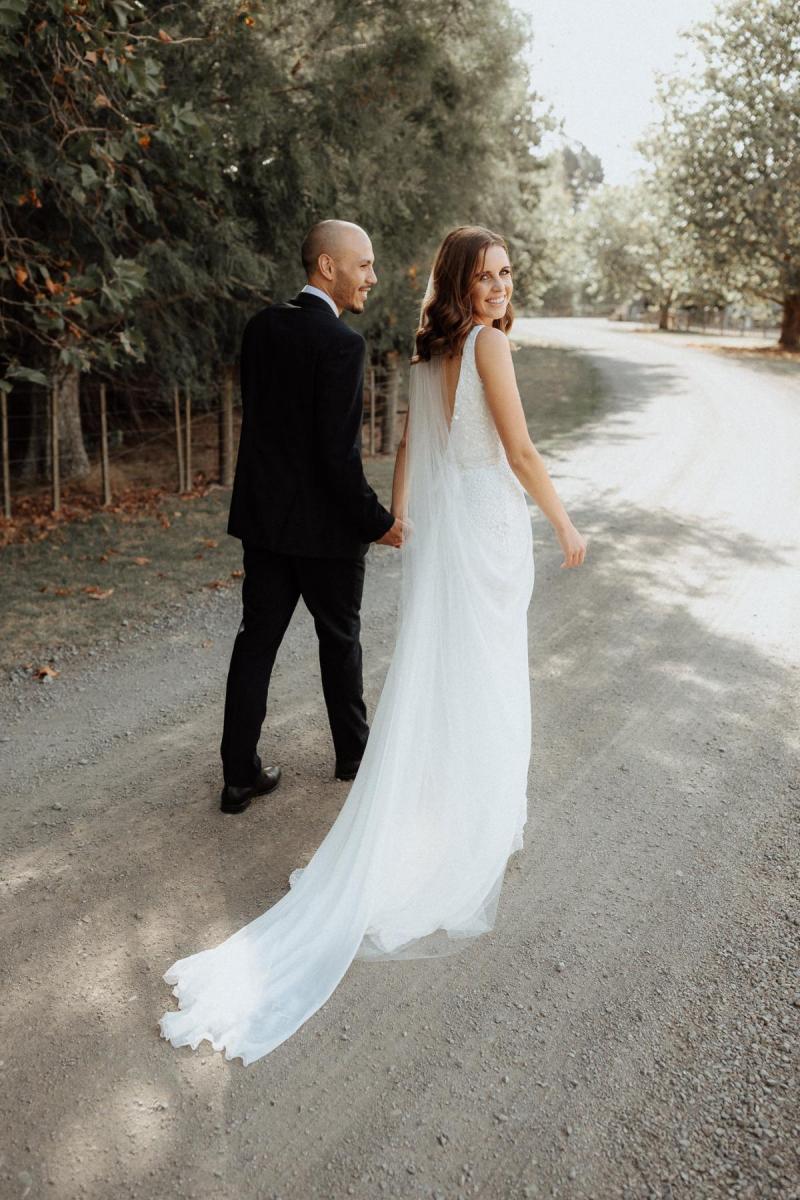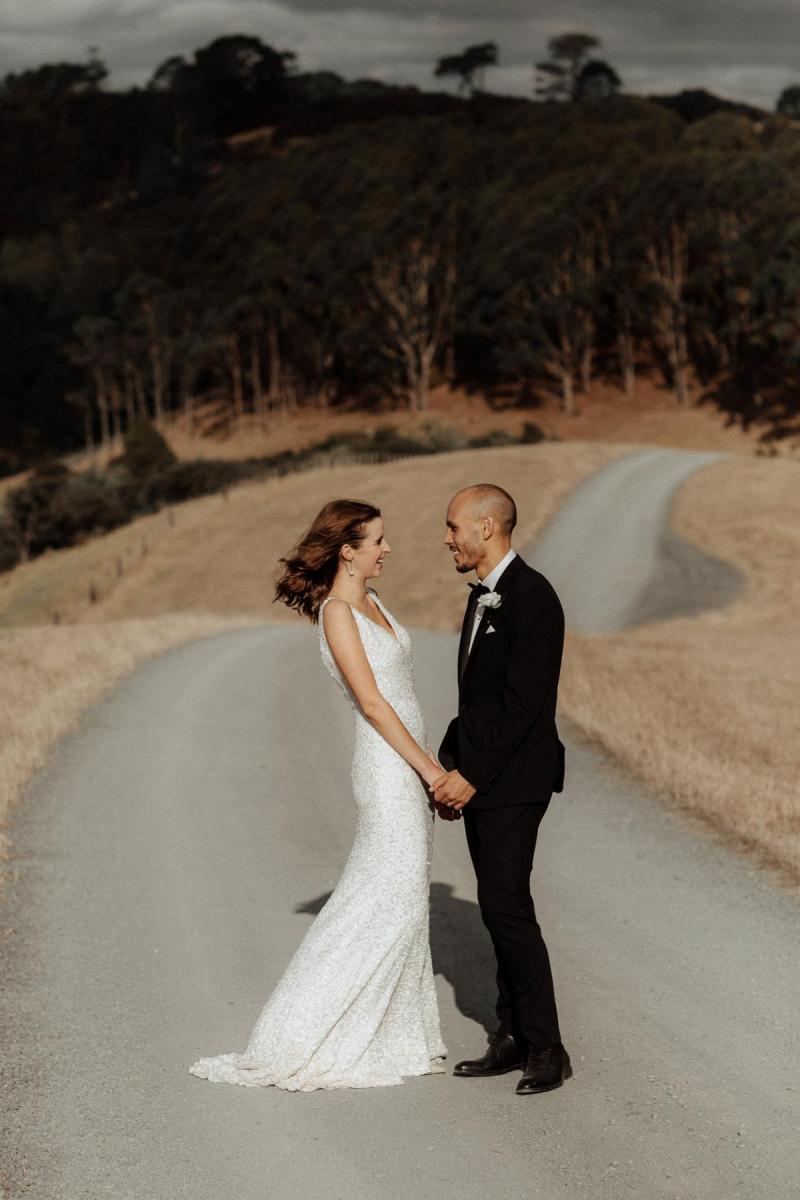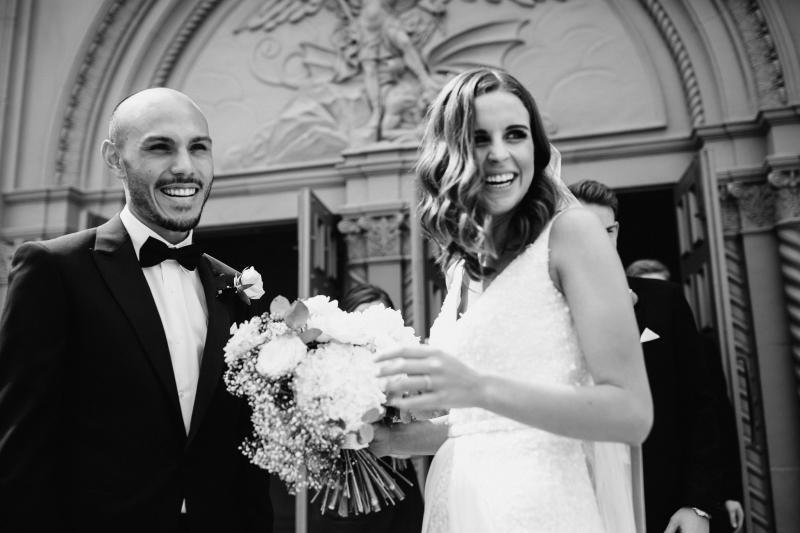 On the venue
Tash and Josh chose to have a gorgeous church ceremony at St Michael's in Auckland.
Featuring stained glass windows and a beautiful bell tower, the venue was simply breathtaking and set such a perfect tone for their wedding.
The gorgeous pair's reception was held at Kauri Bay Boomrock, in Clevedon.
"The second I saw it, I knew it was perfect. It's located an hour out of Auckland, but the drive there is beautiful – lots of farmland and rolling hills. The lodge itself sits on top of a hill looking over Kauri Bay, with views of the countryside – the perfect backdrop for sunset photos. The thing I loved the most was that it felt elegant and "down to earth" at the same time – somewhere that our guests could relax and have a good time."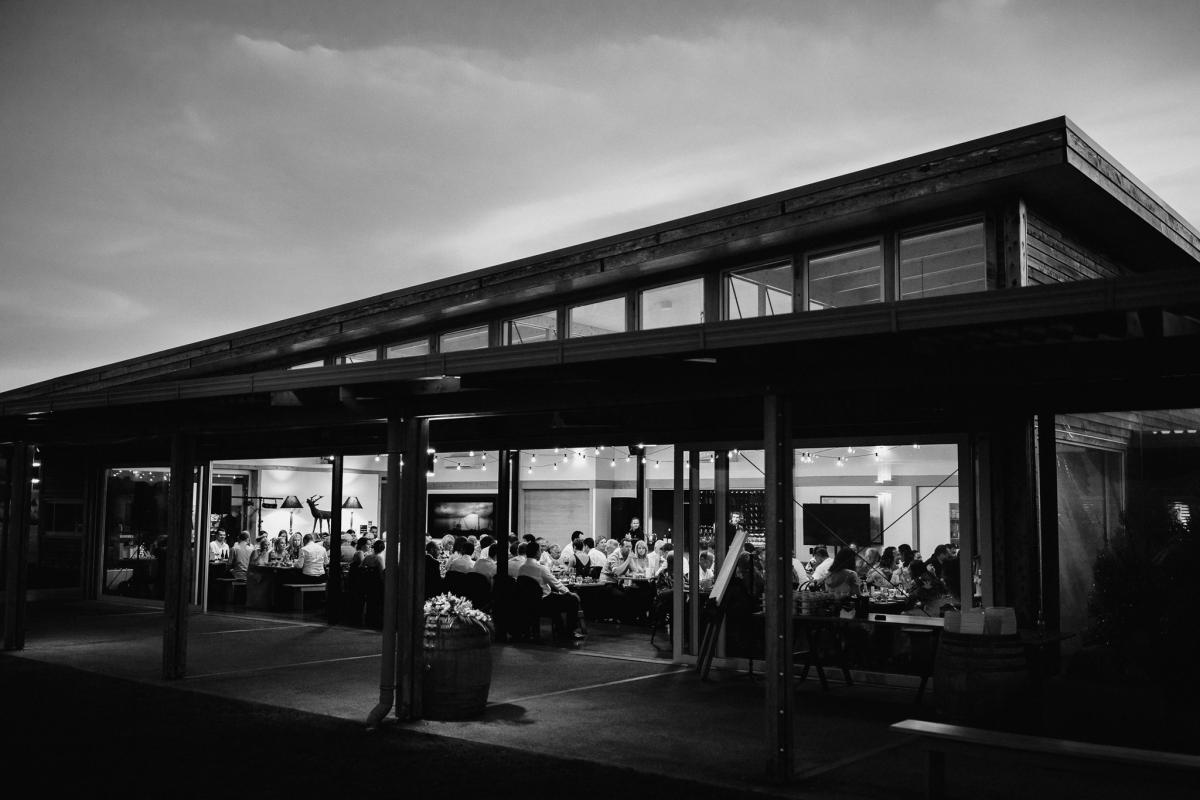 All the styling details
For Tash, the hardest part of wedding planning – was the styling!
"There is SO much inspiration out there – as soon as I settled on one idea, I'd see another one that I liked just as much. It all became much easier when we focused on what would suit the venue we had chosen. We didn't want to detract from the views, so went for quite an understated look."
The bouquets were white with green foliage, which paired perfectly with Tash's emerald green bridesmaids' dresses.
"We kept the wooden trestle tables as is and dressed them up with olive leaf eucalyptus garlands, tea light candles in glass votives, and a few white roses. Our clear welcome sign was positioned on the deck looking out over the bay. We chose clear so it didn't block the view!  We also hung festoon lights from the wooden beams, which made it feel a little more intimate when the sun went down. In the end, less was more."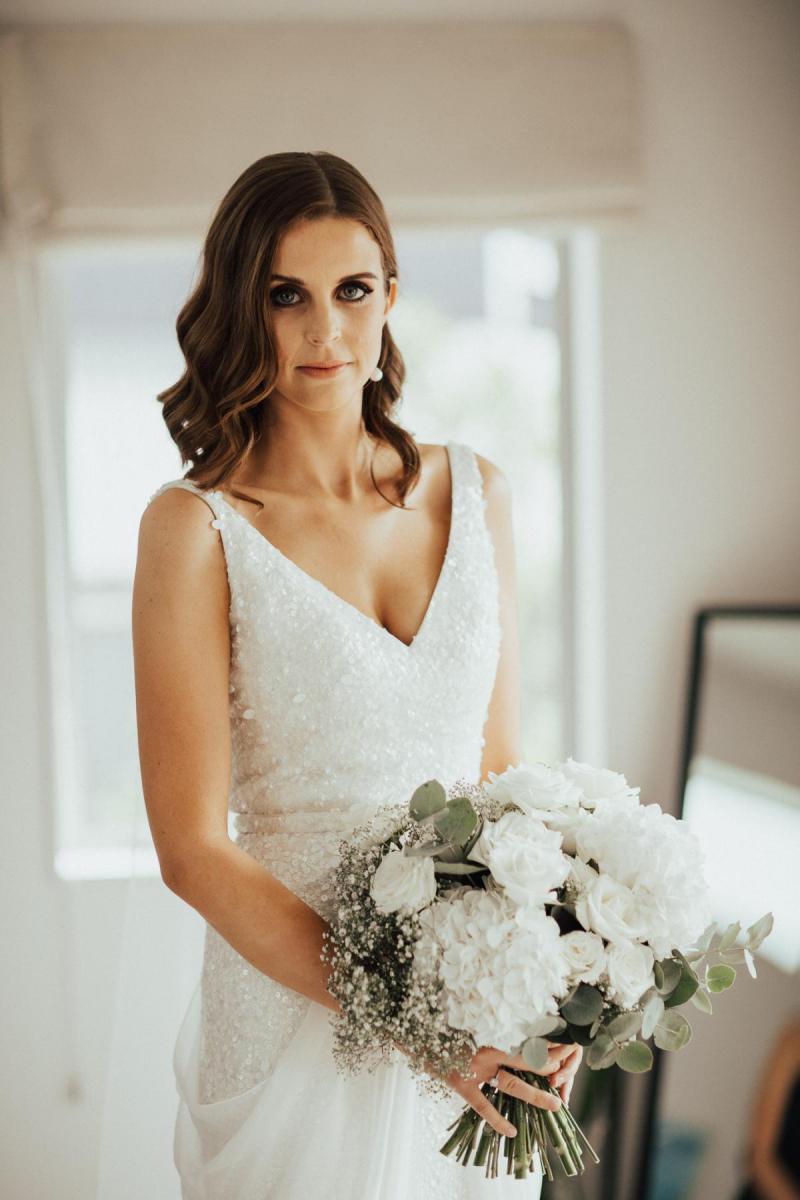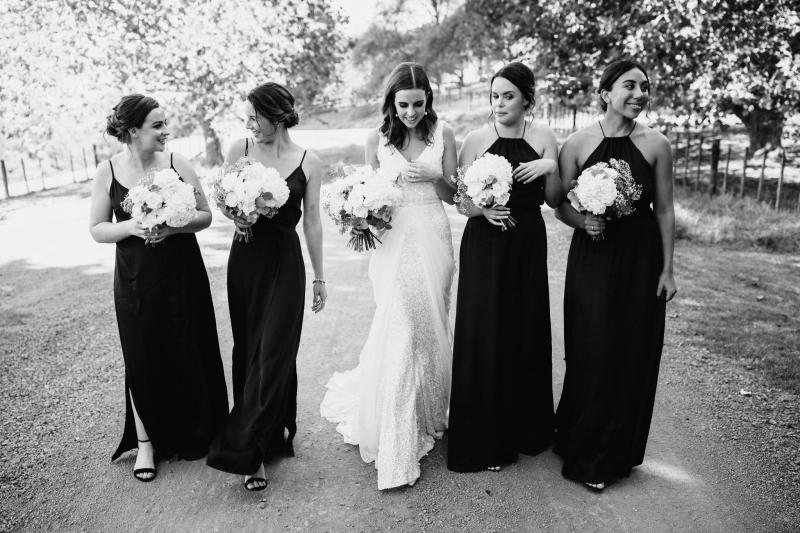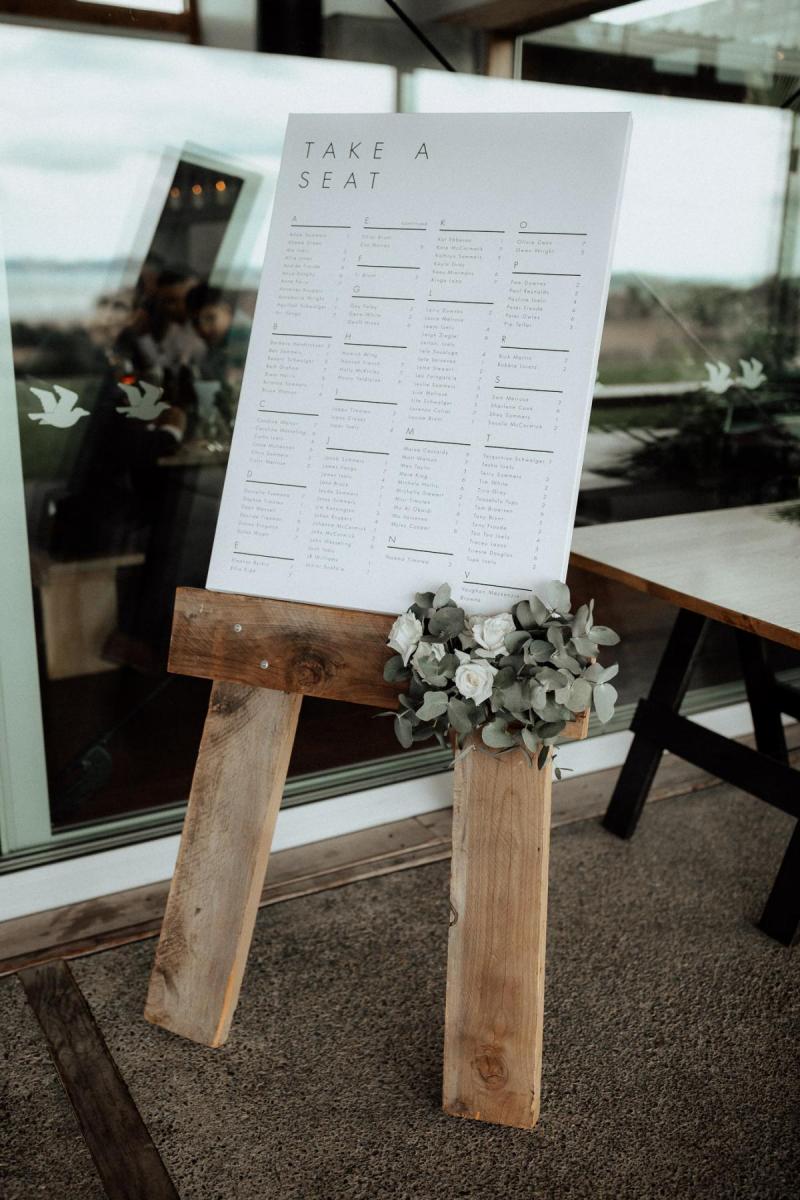 The Dress
Tash visited our Armadale boutique in Melbourne where she said yes to our Lola gown from our Luxe Collection which was customised to have a low cut back.
Tash chose to add our Genevieve train over her Lola gown for her beautiful church ceremony.
"My wedding dress search started in Auckland, where I unfortunately didn't have any success. I found a few dresses that I liked, but none that were perfect. I also wanted an excuse for a weekend away… so my Mum, sister and I booked a flight to Melbourne for a full weekend of dress shopping.
I had looked at KWH dresses on Instagram and LOVED the look of the Luxe collection. I hadn't thought I would wear a beaded dress, but wanted to see how they looked in person.
KAREN WILLIS HOLMES was my last appointment, hours before our flight home to Auckland! I arrived at the boutique feeling quite stressed, but everyone was so helpful and made me feel at home. I loved the fact that there were a few dresses that were ready to be taken home that very day.  Lucky for me I found mine!
The Lola dress is stunning – it's fitted, but not in an uncomfortable way. I find the beading SO flattering – and it's very subtle, not too over the top. I also loved how I could wear it differently to suit both our ceremony and reception. The overlay is beautiful – delicate and floaty, it trailed behind me as I walked down the aisle. I felt amazing in it and received so many compliments."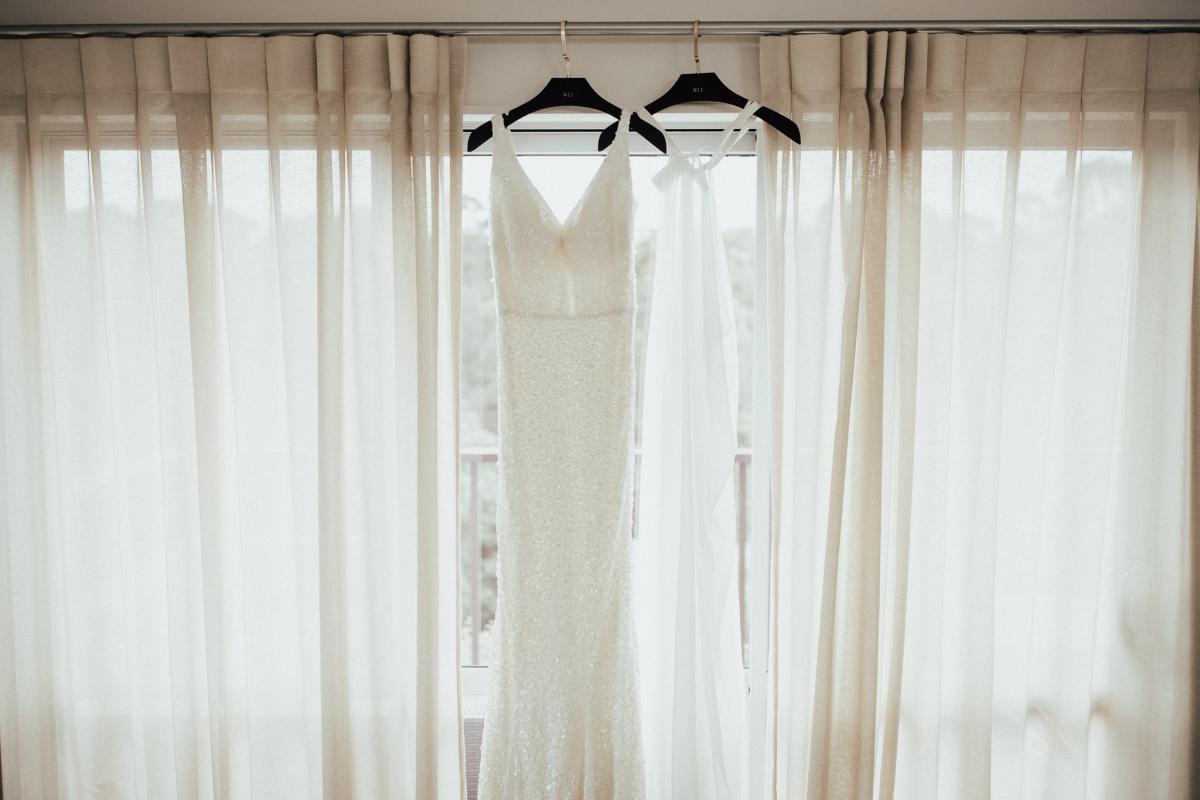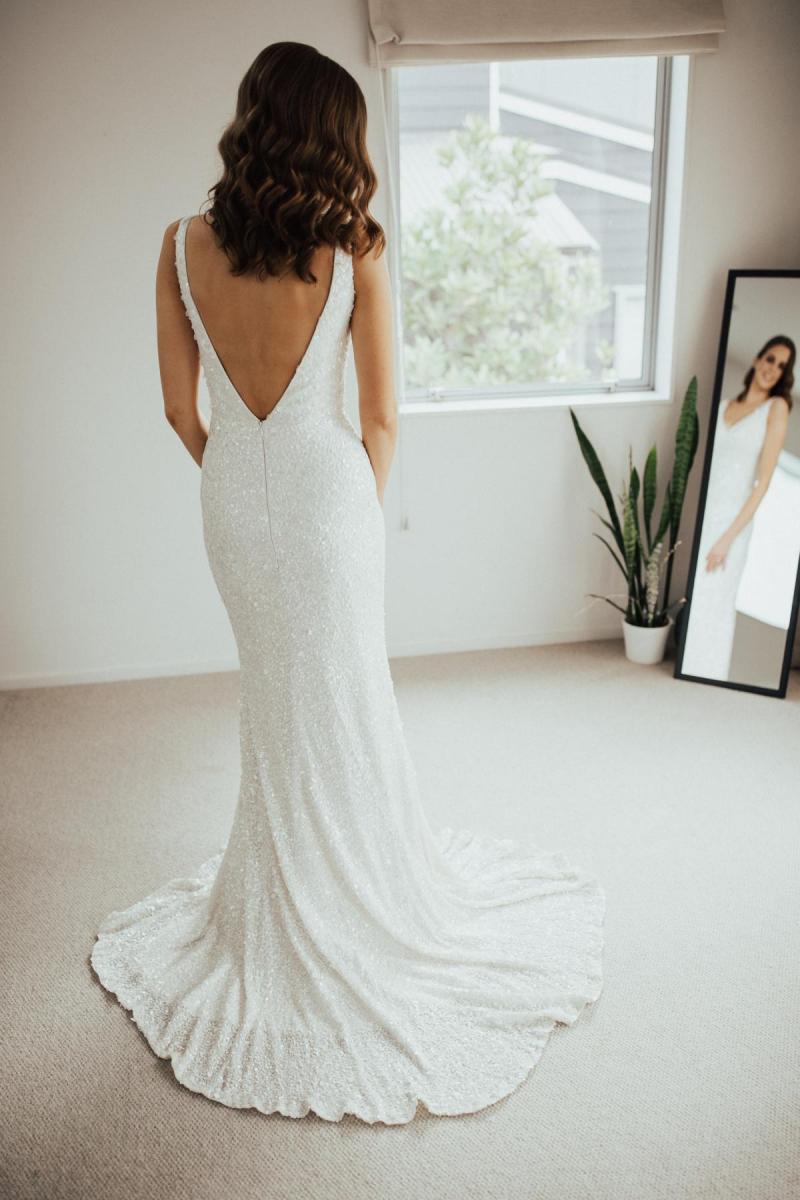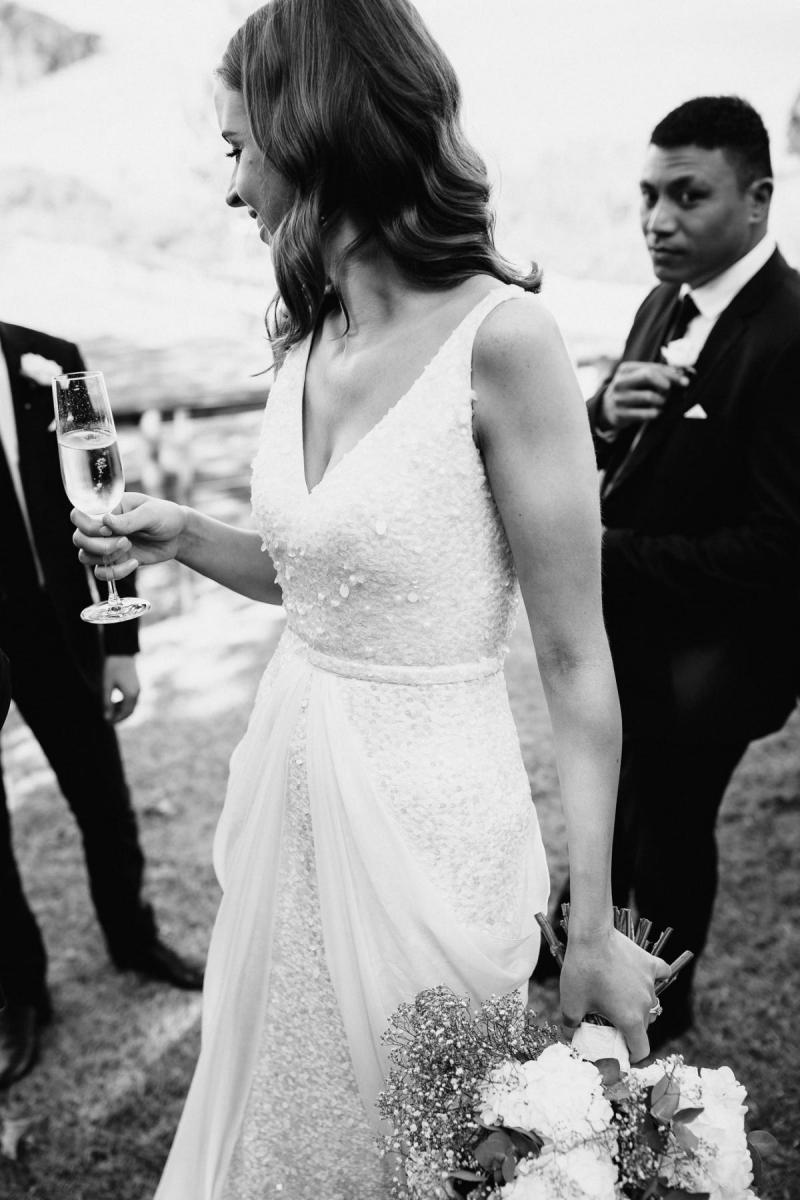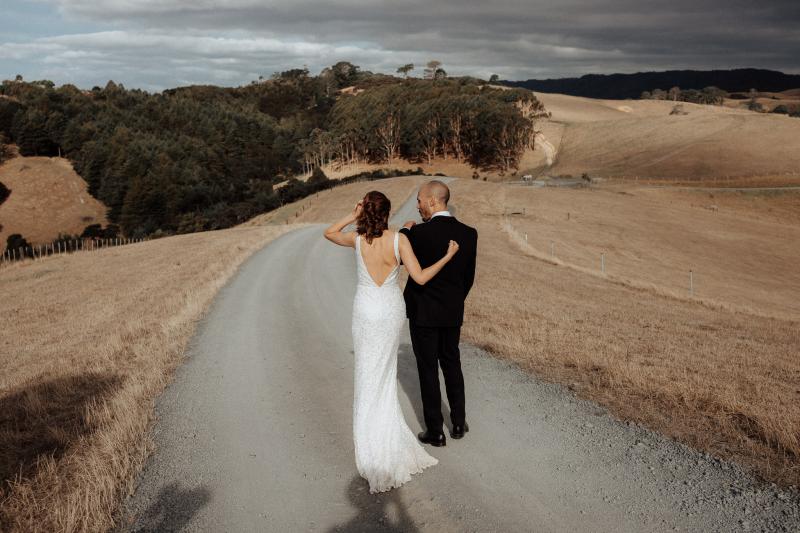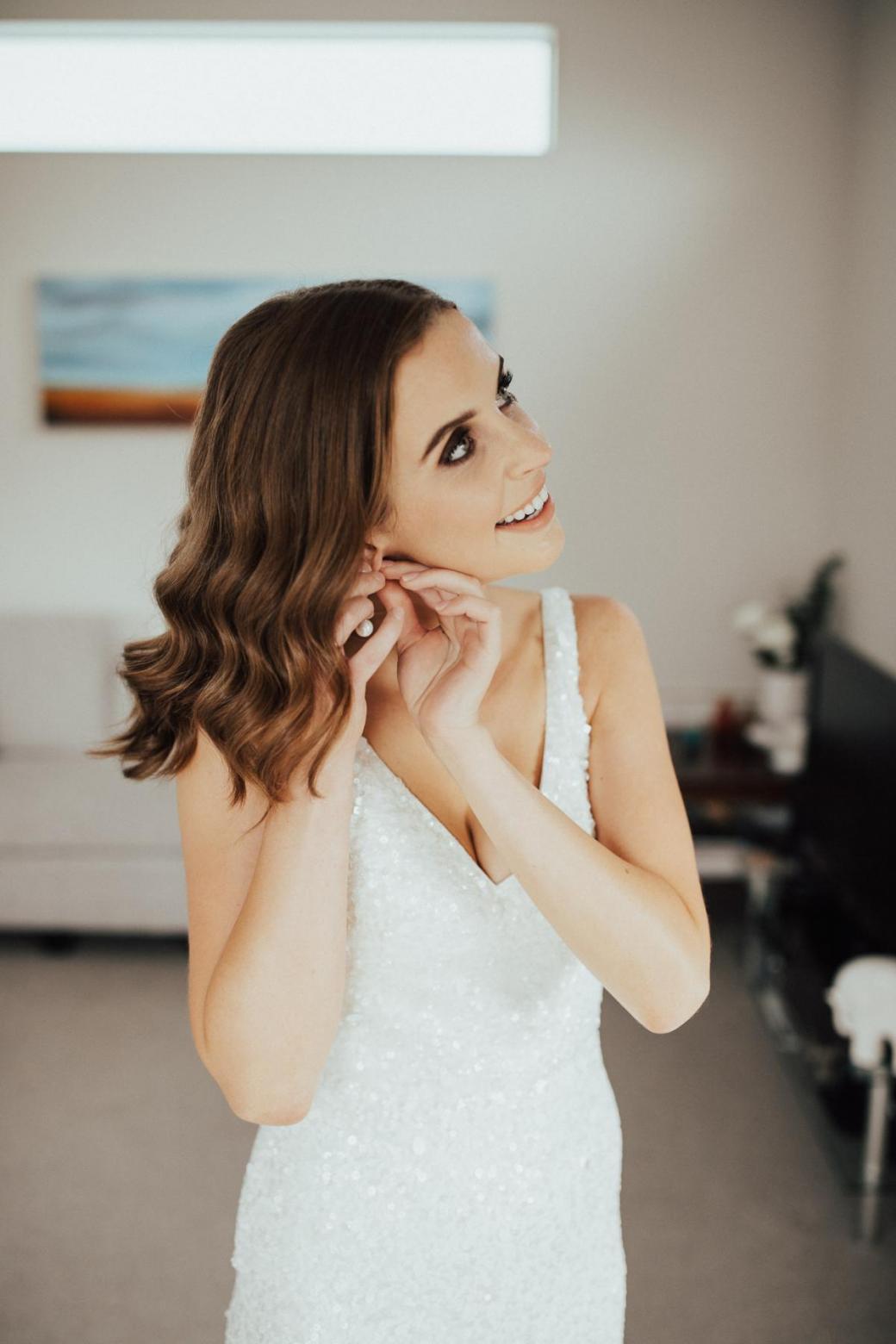 Highlight of the day
It was really hard for Tash to pick just one moment of the day, but one did stand out for her.
"Our first dance. Josh and I surprised everyone by performing a traditional Samoan dance, in full costume. I was terrified (as was he) but it went perfectly, and was a very special moment – especially when Josh's nana joined in at the end."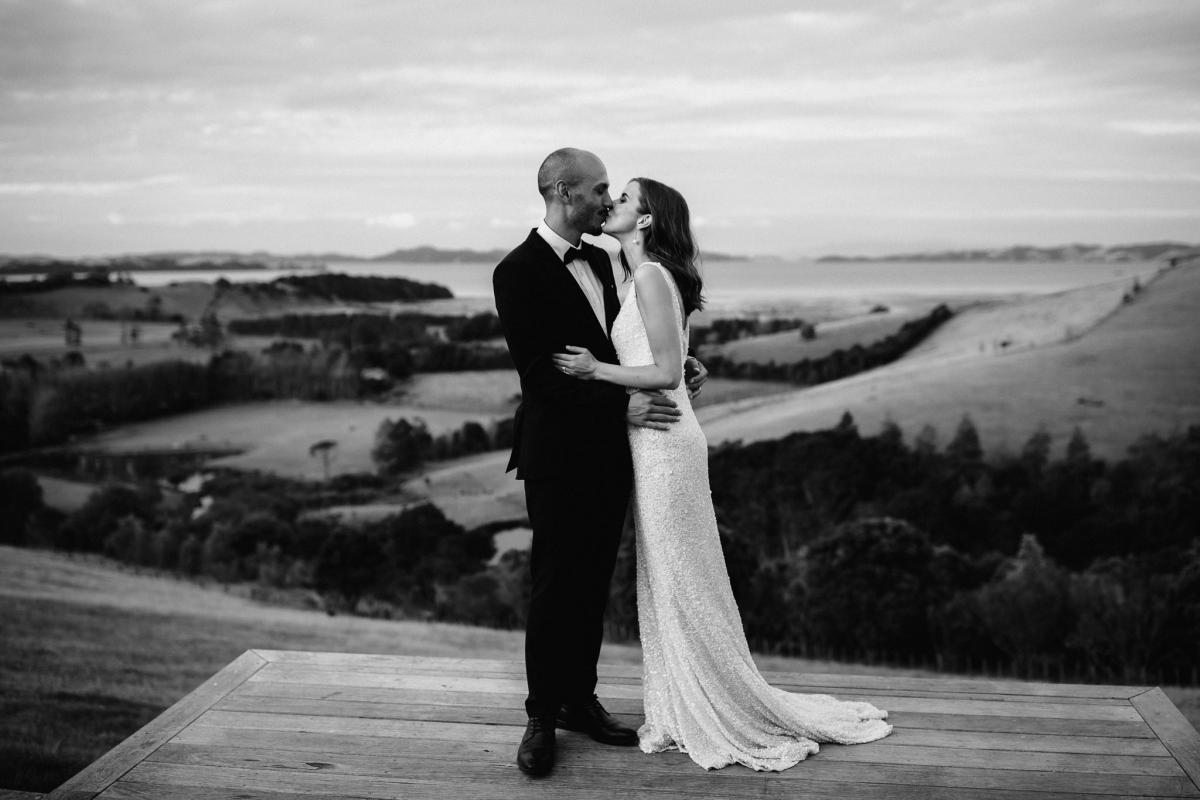 Gown hunting tips
"Try something different! I found that what I had initially envisaged wasn't actually perfect for me. And the more time you have to search, the better, so you don't feel rushed.
Lastly, make sure you feel comfortable in the dress – sitting down, standing up, dancing – it's easy to forget this when you go to fittings and stand still on the little platform."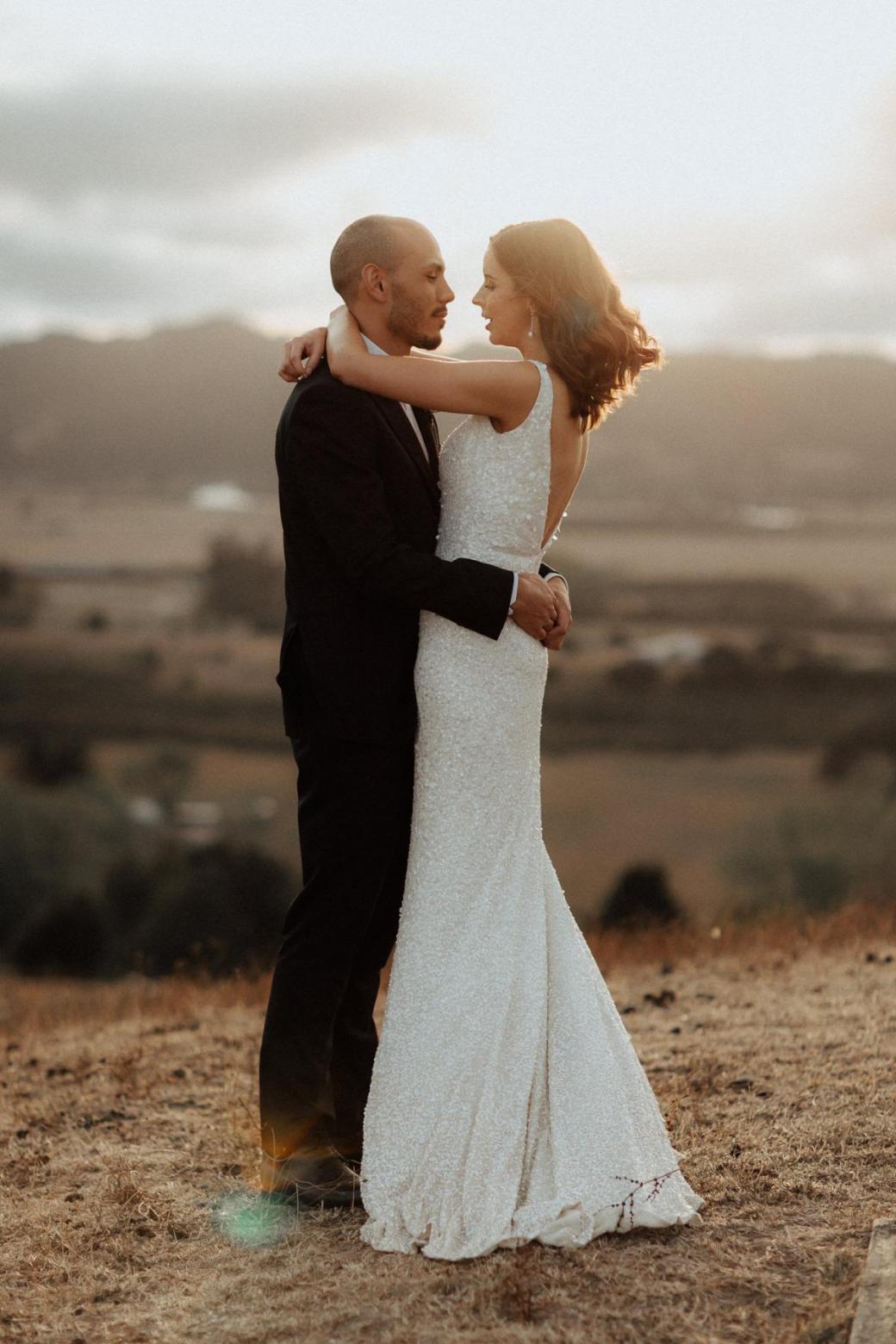 What does love mean to you?
"Finding your forever best friend and always wanting the best for them. Even if they annoy you sometimes, you know you couldn't imagine life without them."