Jordana & Mitchell's Black Tie Dream Wedding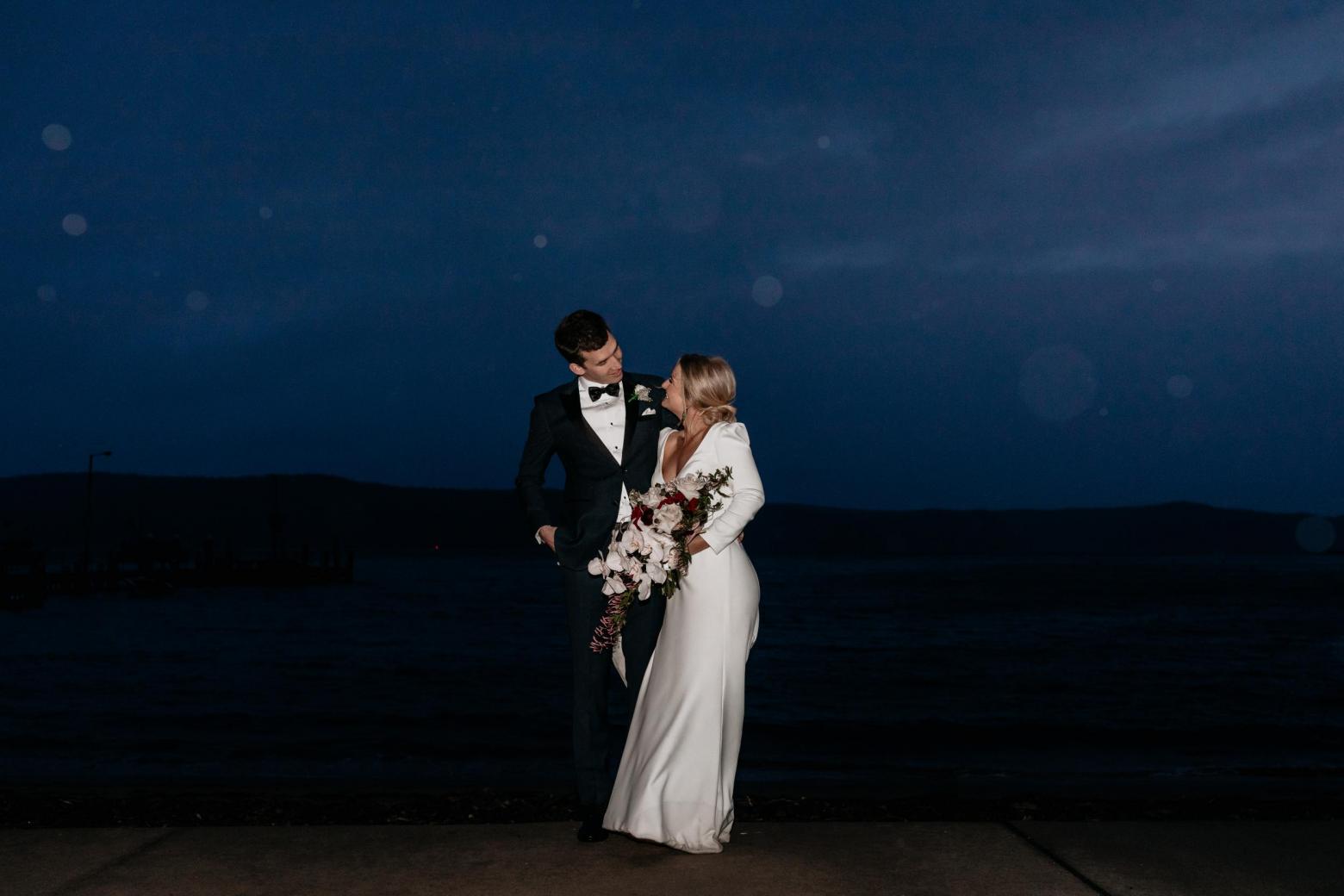 Jordana and Mitchell met through mutual friends at Mona Vale Pub. Jordana, at the time had just applied for a job to move to Canada. The pair got talking about the snow and they realised they both have a love for boarding and skiing. The gorgeous couple got married by the Sydney Waterfront in September of 2019.
On the proposal
"The proposal! Well this was an interesting one. Apparently, he had tried on several occasions to propose, however there was a bit of an obstacle in his way, my dad! At the time my parents were travelling overseas and Mitch couldn't get a hold of my dad for weeks! We actually found out that my dad had blocked his number as he thought it was scammers that kept on ringing! Eventually he got a hold of him the morning of the day he actually proposed, which was cliché as it was Valentine's Day!
So not something that was on his radar as it usually isn't something we make a big deal over. So I planned a picnic for us after work down at Clareville beach, we got fish and chips and a few drinks on the way and off we went! Unbeknown to me, he had hidden my engagement ring at the bottom of his stubby holder. I think I cried and just kept saying are you serious? Are you serious? Until I finally realised I should say yes, and then of course the phone calls began!"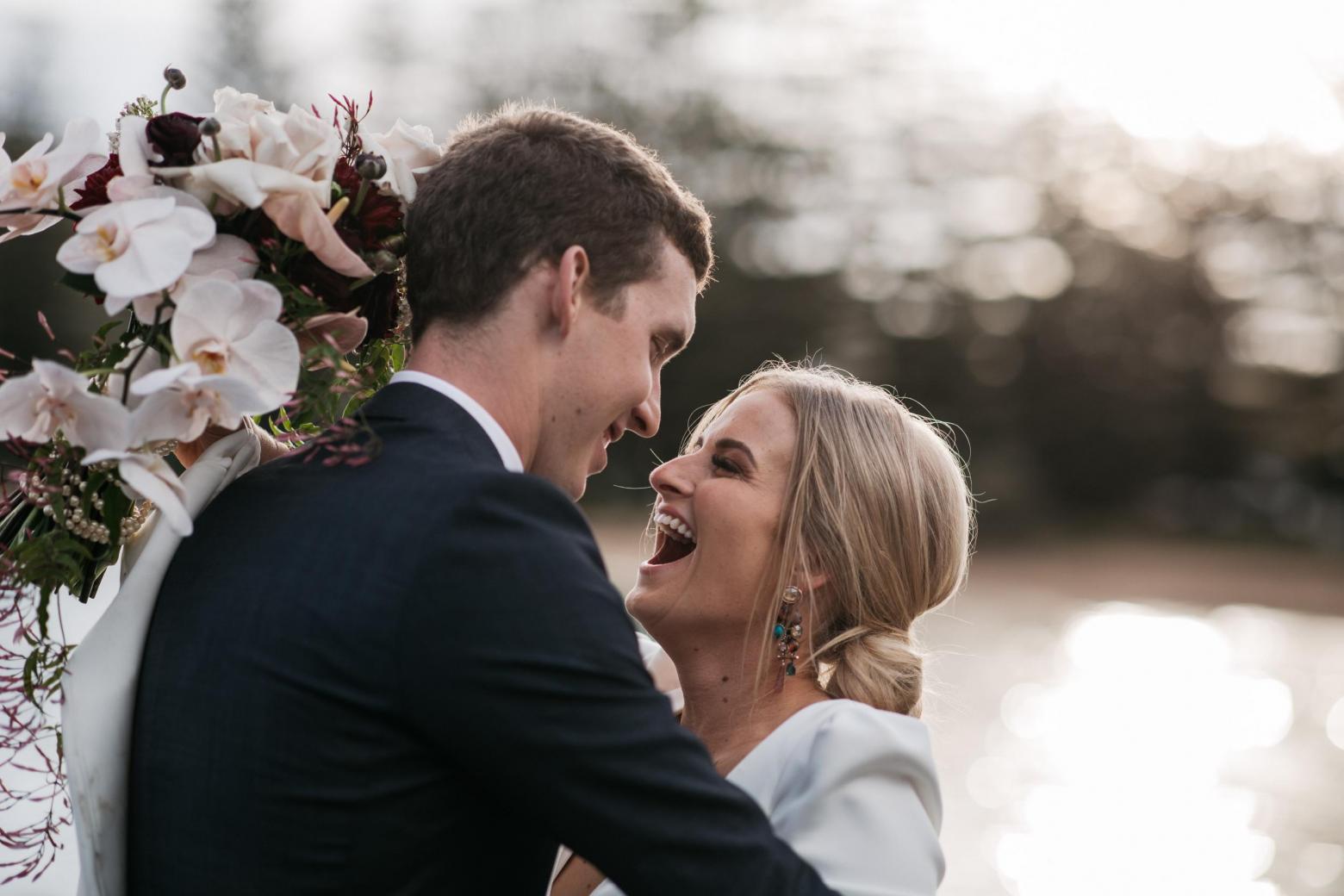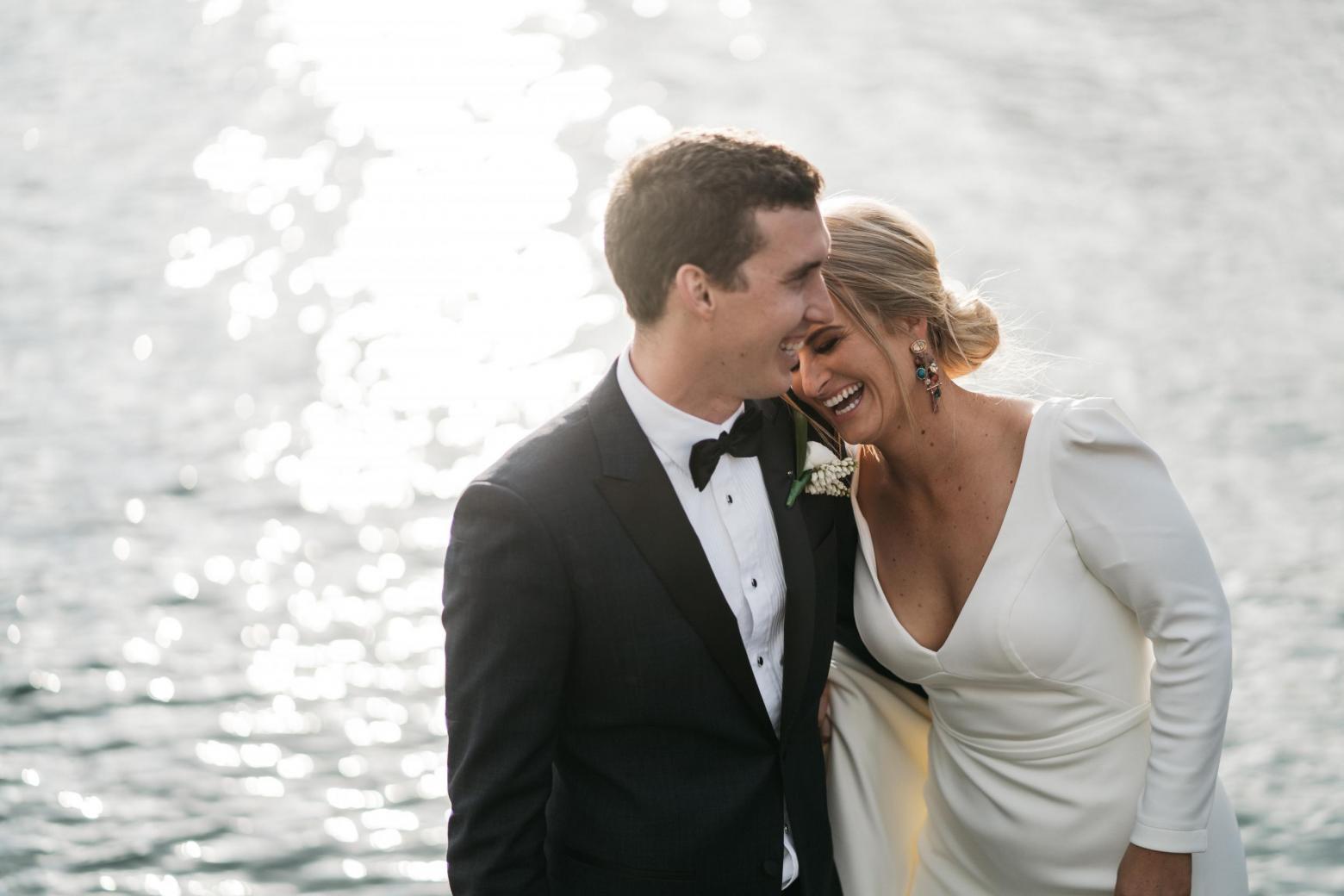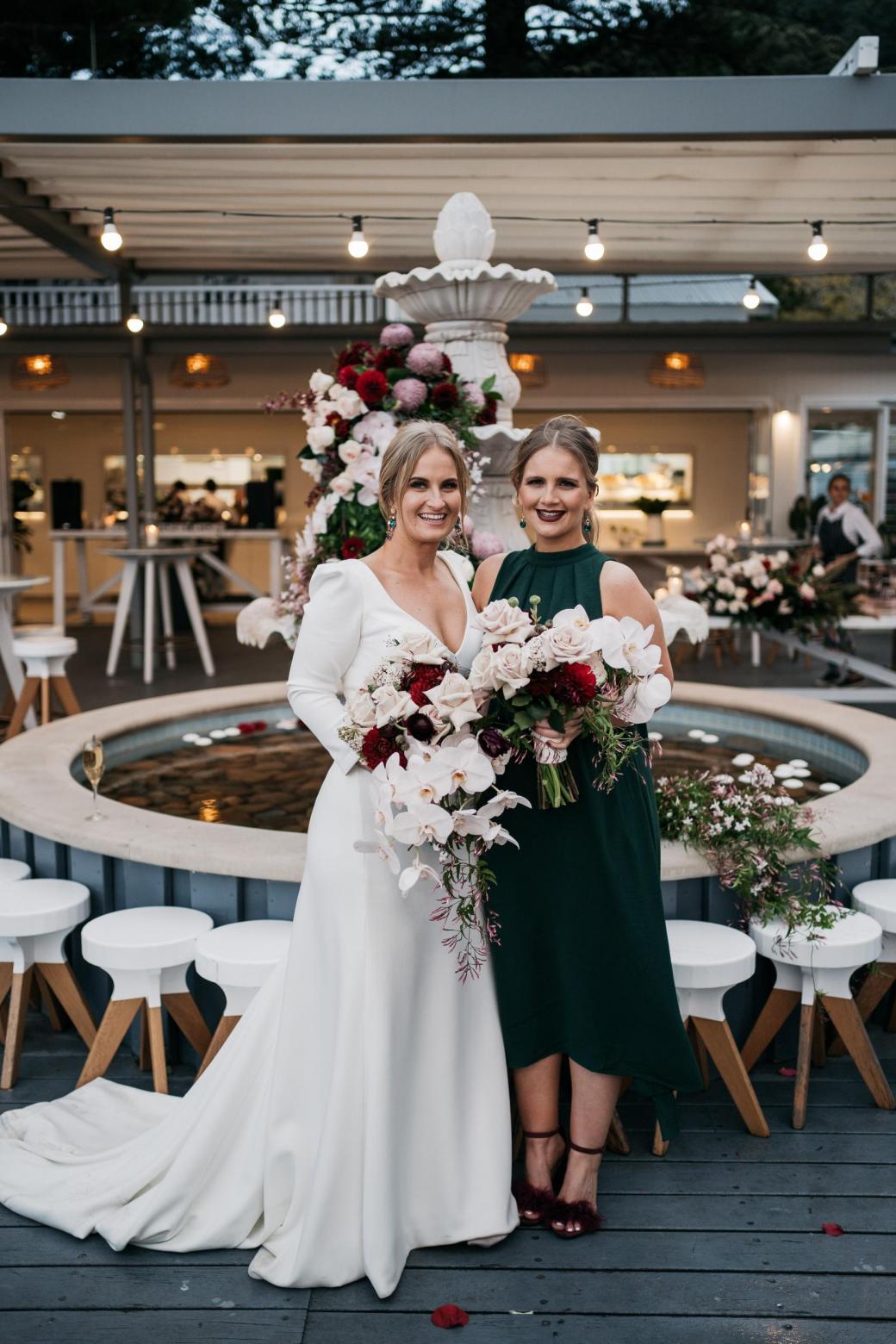 On the venue
Jordana and Mitchell's ceremony was held at Pasadena, Church Point and their reception was at The Boathouse Group, Patonga.
Both places are actually very special to Jordana.
"I was the former Group Events Operations Manager for The Boathouse Group and recently the former General Manager for Pasadena at Church Point. We chose these venues because of the meanings they had to us, both a very important part of my career and as a couple because they had our vibe and the style we were going for. It was hard when you work in the wedding industry to stray from places you have worked in and believe in to carry out such a special day. We had trust in these venues and it felt right!"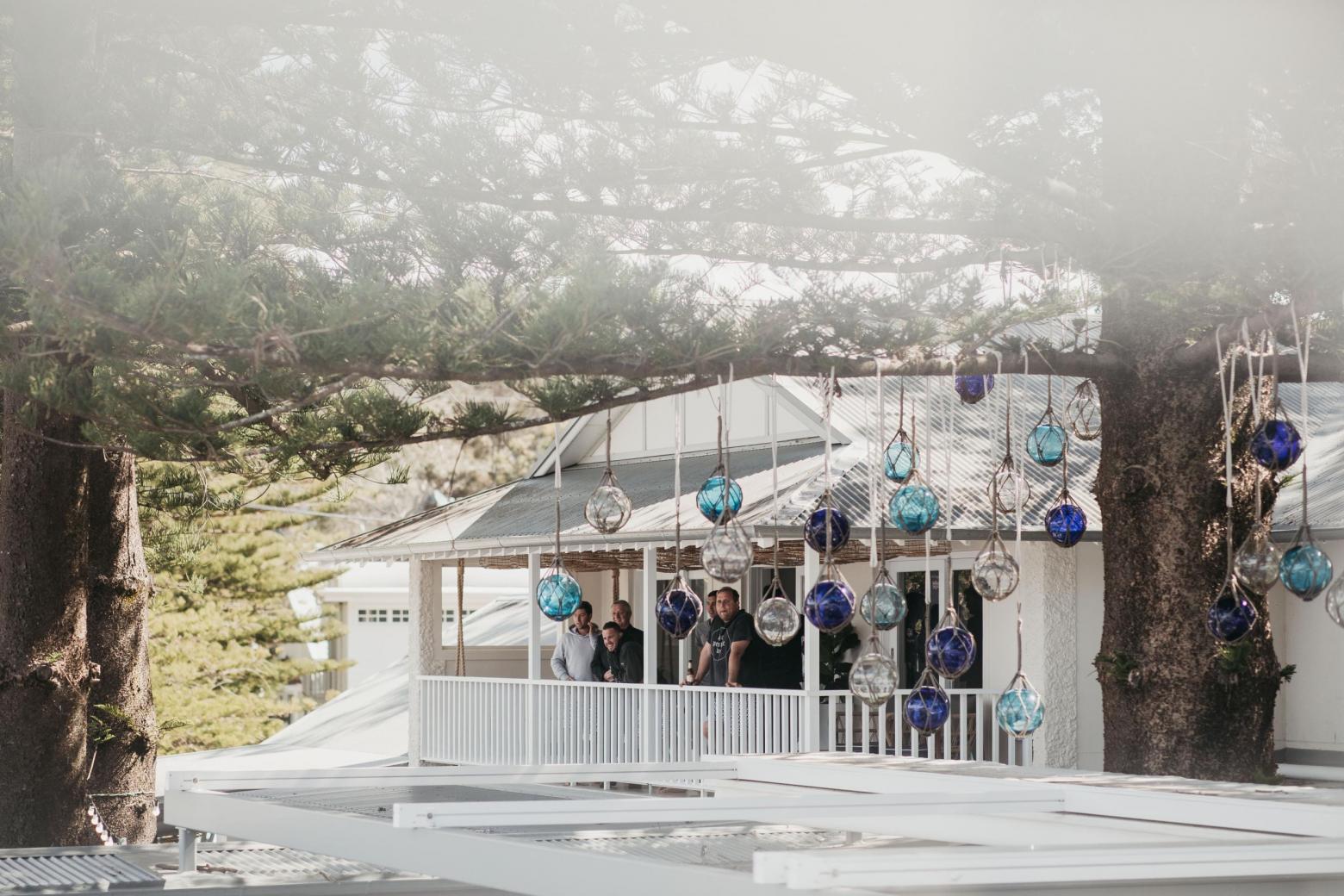 All the styling details
Working in the industry, Jordana has seen a plethora of different styles, feels, vibes, looks and themes.
The couple knew they wanted a black-tie wedding – "the sophistication against the beauty of the venues was a standout and knew it would photograph well, also who doesn't love a black-tie event when you can dress in a gown! We wanted class and glamour but the feeling of a high-class party! Mitch and I love throwing a good party, setting the tone for that was the look and feel of what that kind of party looks like!"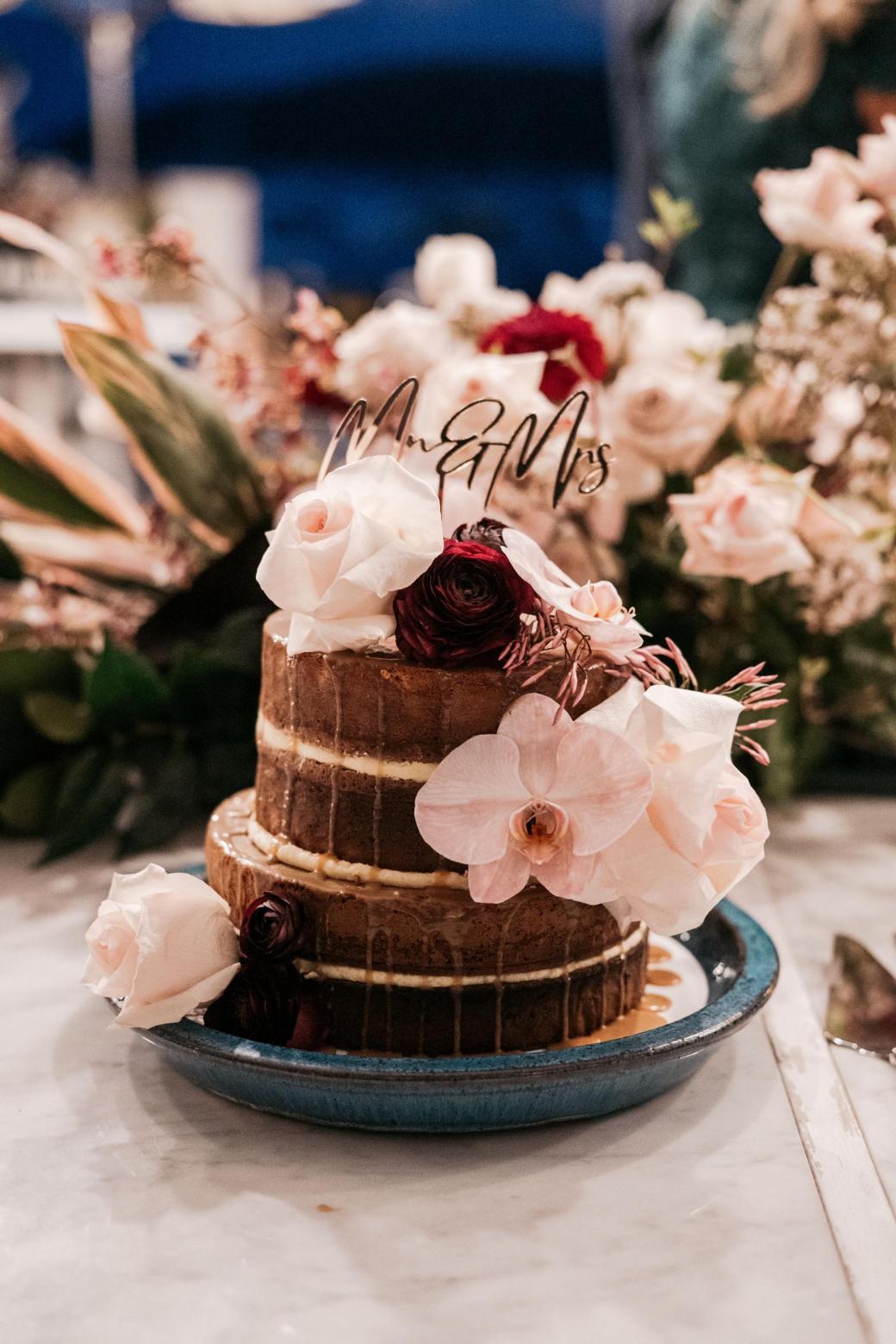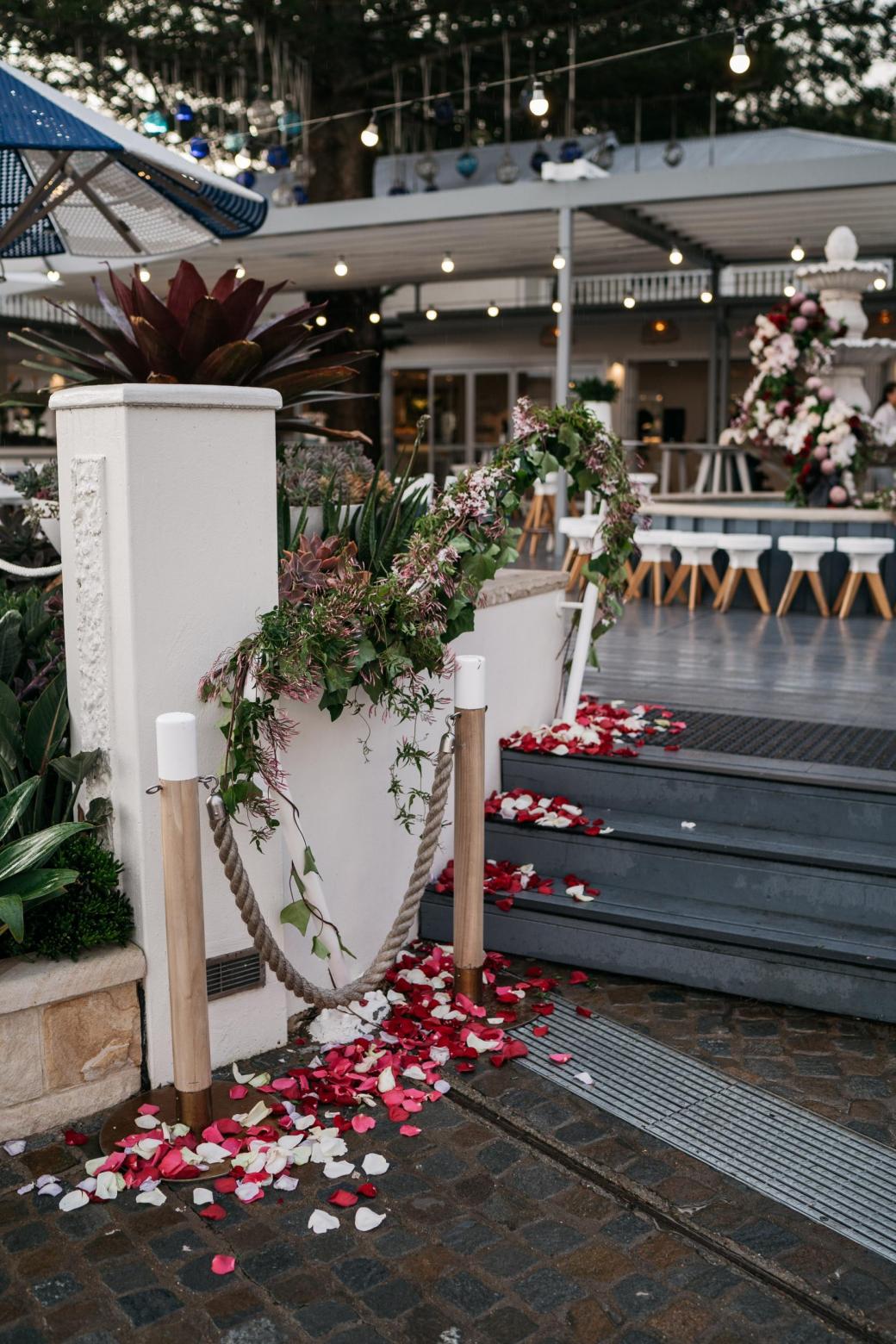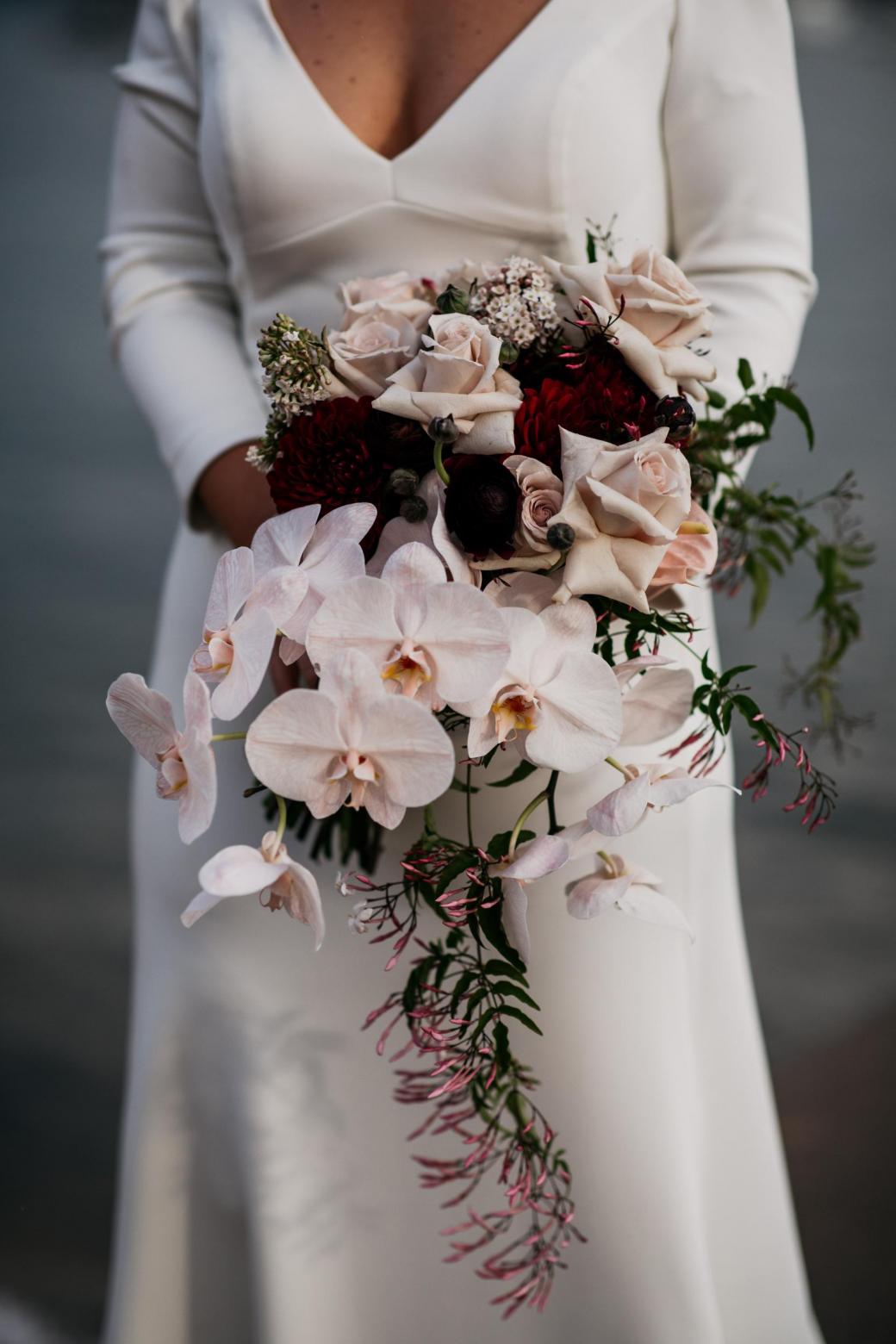 The Dress
Jordana wore the timeless Aubrey gown from our WILD HEARTS collection. She found her gown at our flagship Sydney boutique.
"Honestly, working in the industry I have never heard a bad word in regards to the process and the gowns themselves from KAREN WILLIS HOLMES. I love talking to brides about their gowns, where they were getting them from, how they were treated, and the process of it all. From the initial stage of booking to walking through those doors, the experience was second to none. I literally felt like I was the only bride you have dealt with. KAREN WILLIS HOLMES made me feel a million dollars every single time I walked through the doors whether it was for a fitting, measurements and then the final pick up! The elegance and class from all the KAREN WILLIS HOLMES staff was what attracted me most."
Regarding the dress – "I especially loved the sleeves! The little puff detail on the shoulders was my favourite. I always wanted long sleeves with a beautiful long train, this dress was EXACTLY what I had imagined!"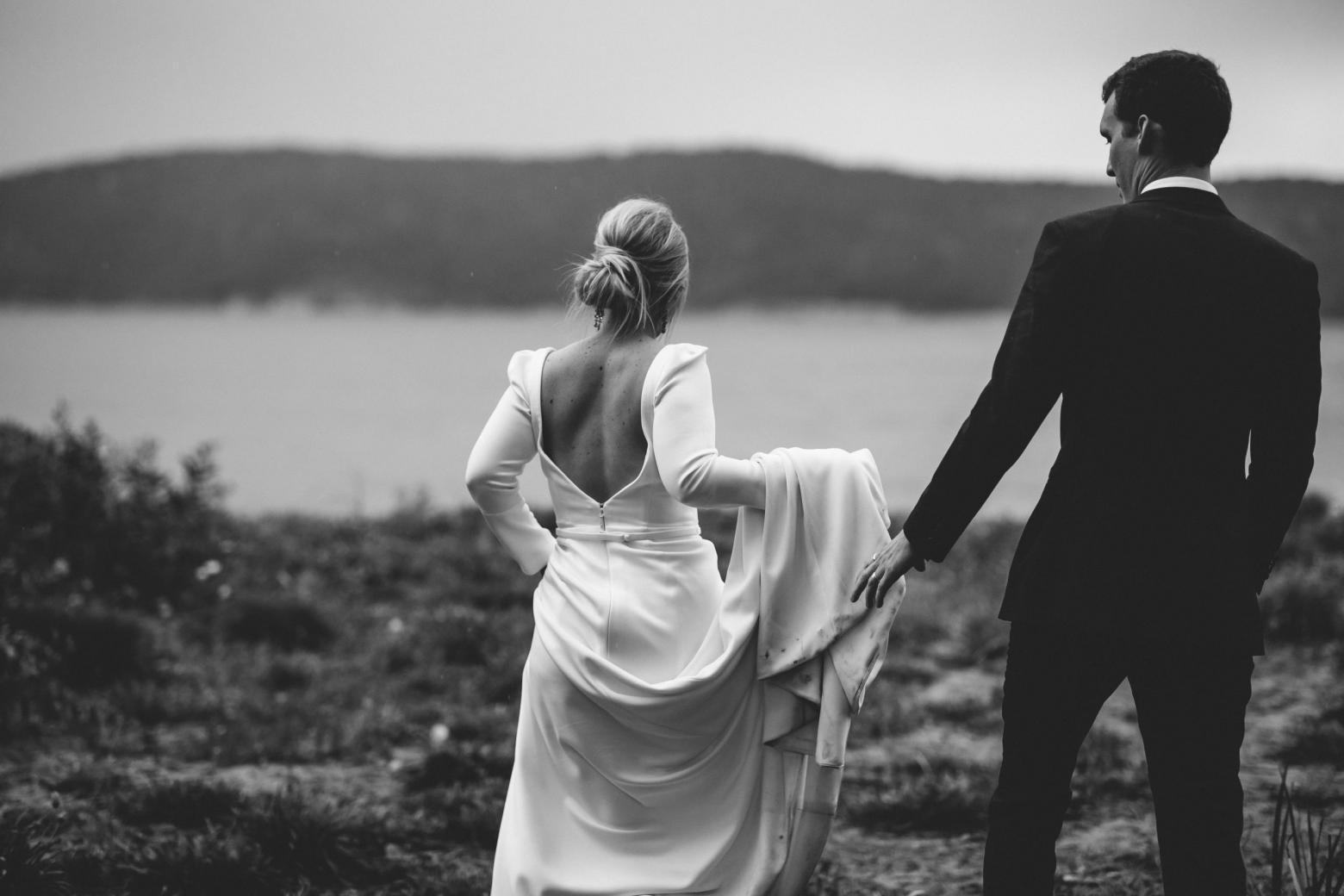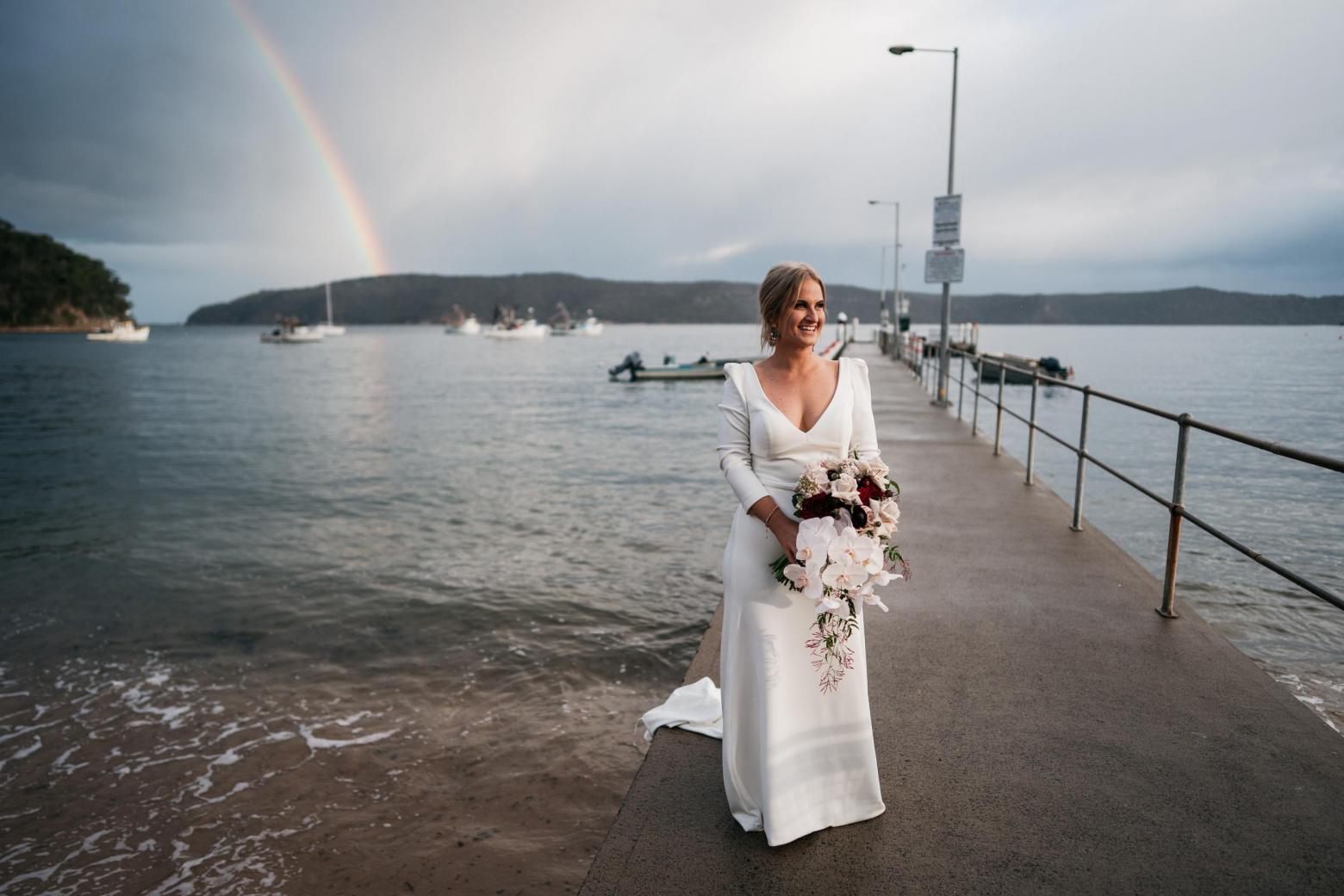 Gown hunting tips
"Give yourself options, at least 3, don't overwhelm yourself! And especially be open-minded! I thought I knew what I wanted and what would suit me, but it's magical to find something you didn't expect!"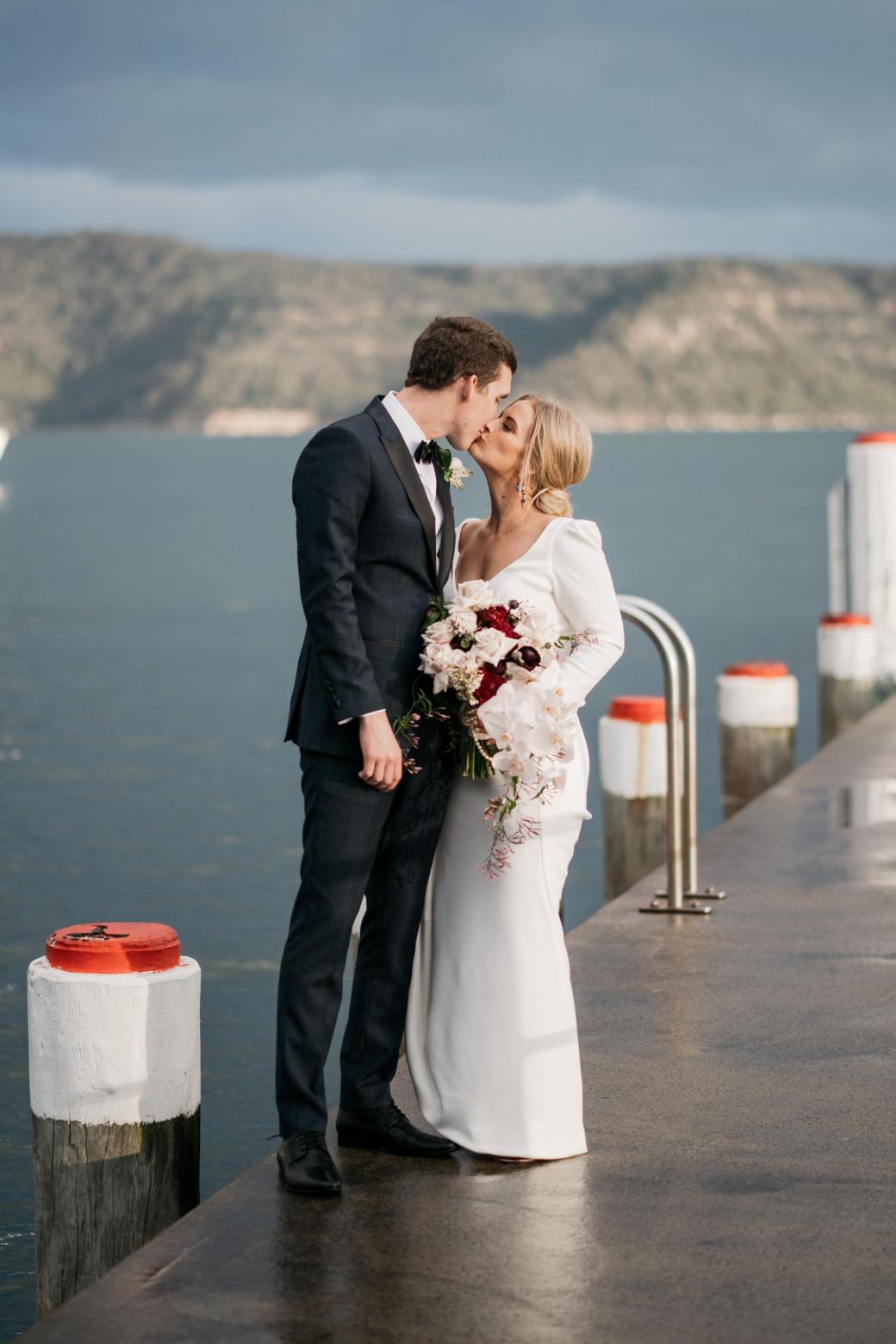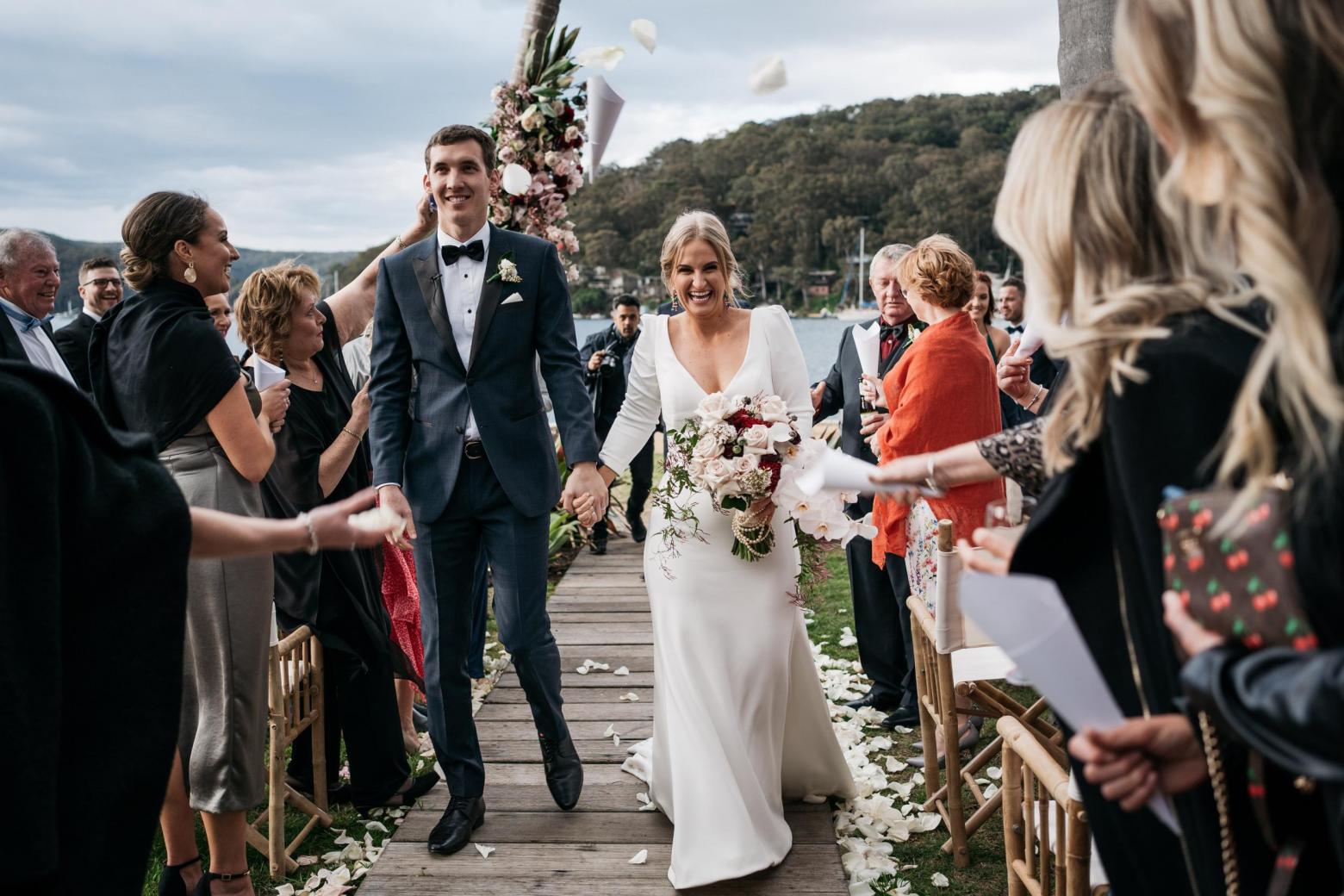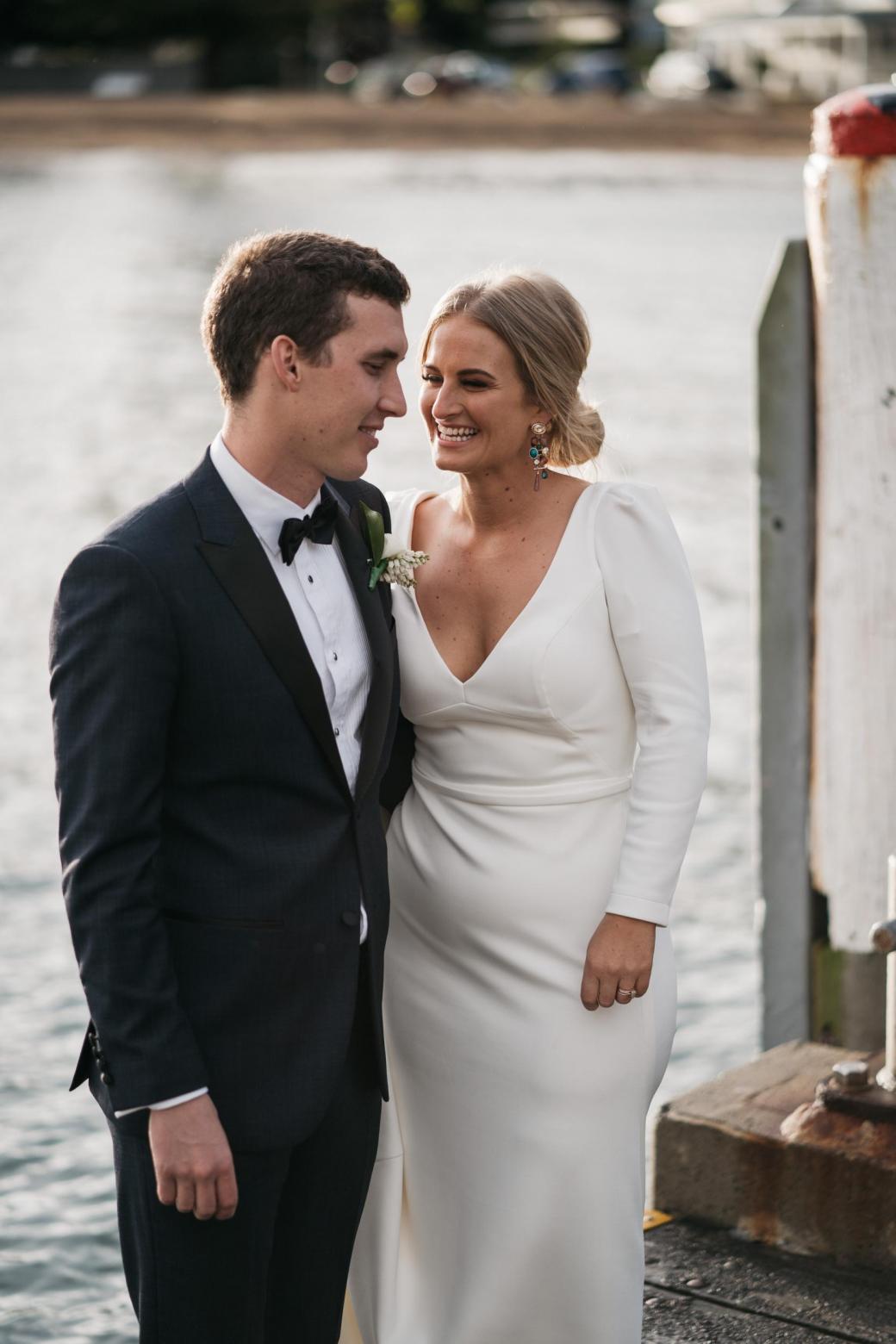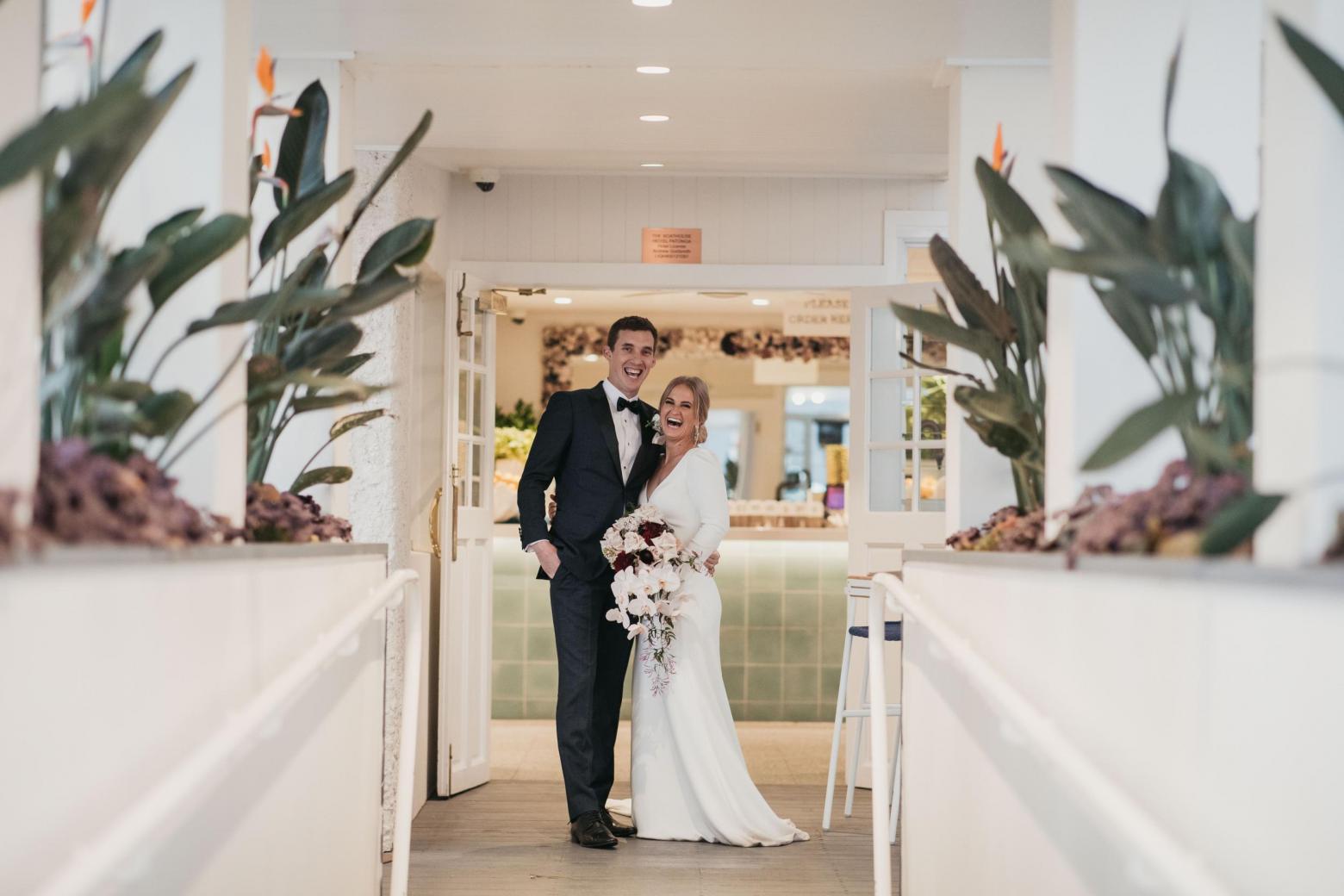 What does love mean to you?
"An eternal best friend, love is what keeps you wanting to wake up each morning, love is what makes me want to be a better person. Someone who makes you laugh, picks you up in the hard times, wipes away your tears and doesn't make a relationship hard."