Sophia & Matt's Byron Bay Wedding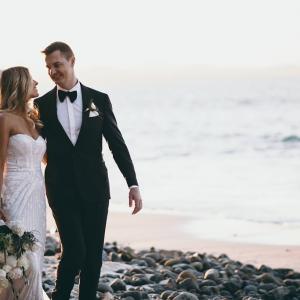 With chilled Bossanova music being played by a 3-piece band in the background, Sophia and Matt were married on a beautiful Autumn day on the picturesque Wategos Beach in Byron Bay, Australia. Their coastal wedding was modern, glamourous and undeniably stunning!
On the proposal
On a blissful long weekend away in Byron Bay, Matt took Sophia to her favourite place, Wategos Beach and had organized a picnic with strawberries and a bottle of vintage Dom Perignon champagne. With the sun setting behind them, Matt got down on one knee and proposed to Sophia with the most beautiful ring she had ever seen.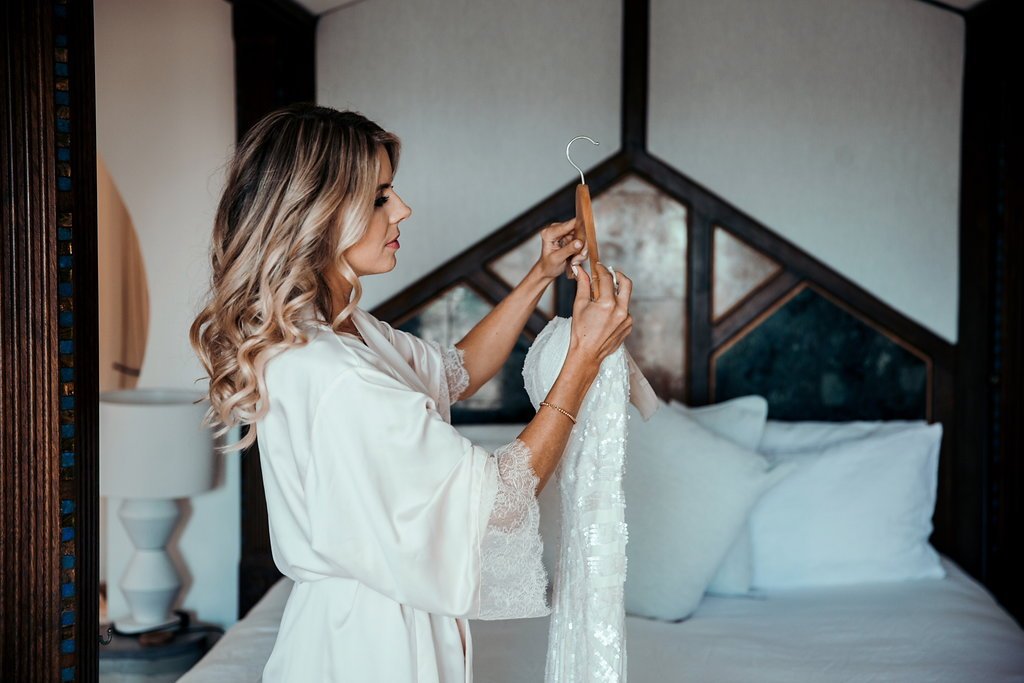 On the venue
After Matt's beautiful proposal, he took Sophia to a seafood degustation dinner at Rae's on Wategos and it only seemed right to have their wedding back where it started at Wategos beach and reception at Rae's on Wategos. "We fell in love with Rae's as soon as we walked in and then and there decided that was where we wanted to be married."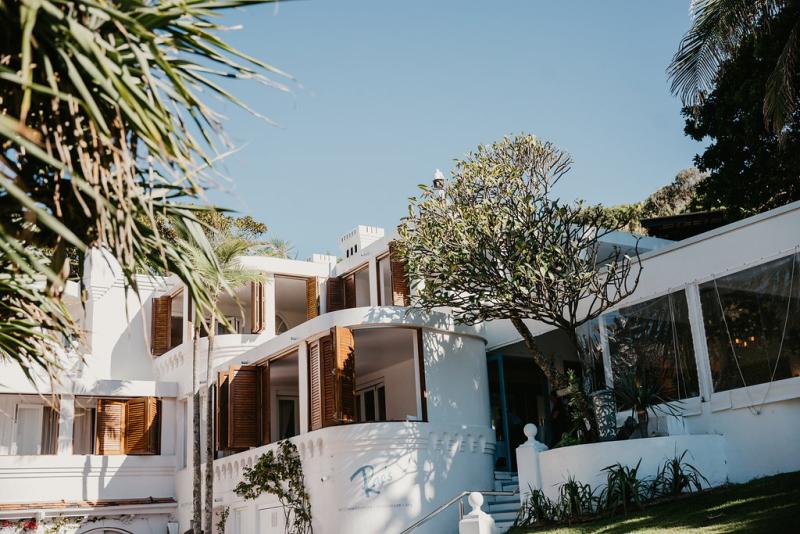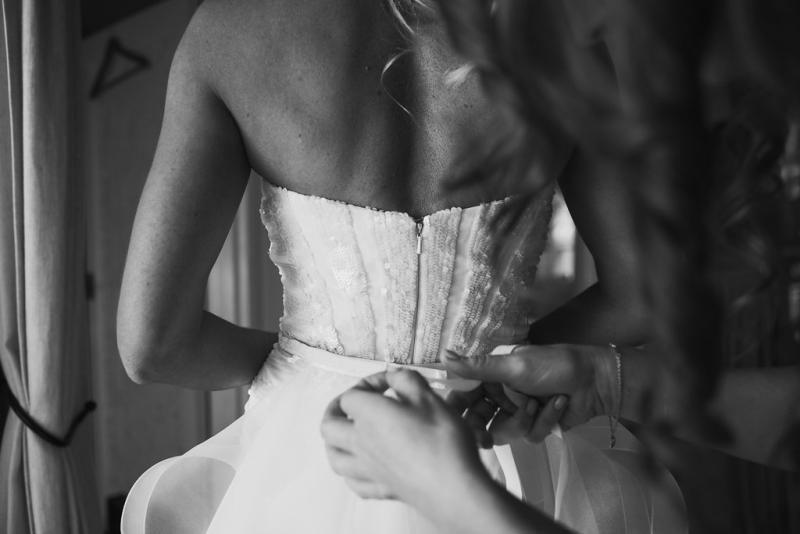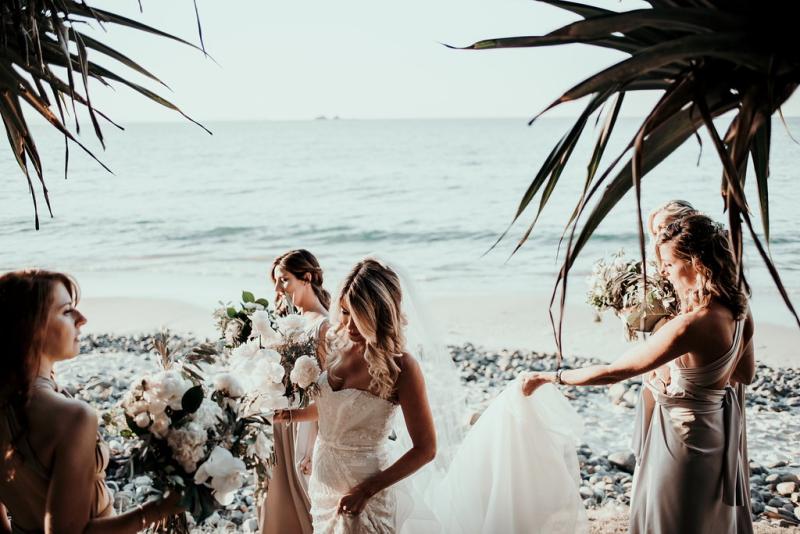 All the styling details
The intimate ceremony of 50 people was held on the beach and the inspiration was luxe but simple, black tie but with a beach feel. The reception was decorated with large white orchards, roses, tulips and peonies with big lush palm fronds. The tables were adorned with candles of different sizes and seashells scattered throughout. "We wanted our reception to feel like a sumptuous dinner party with our closest friends."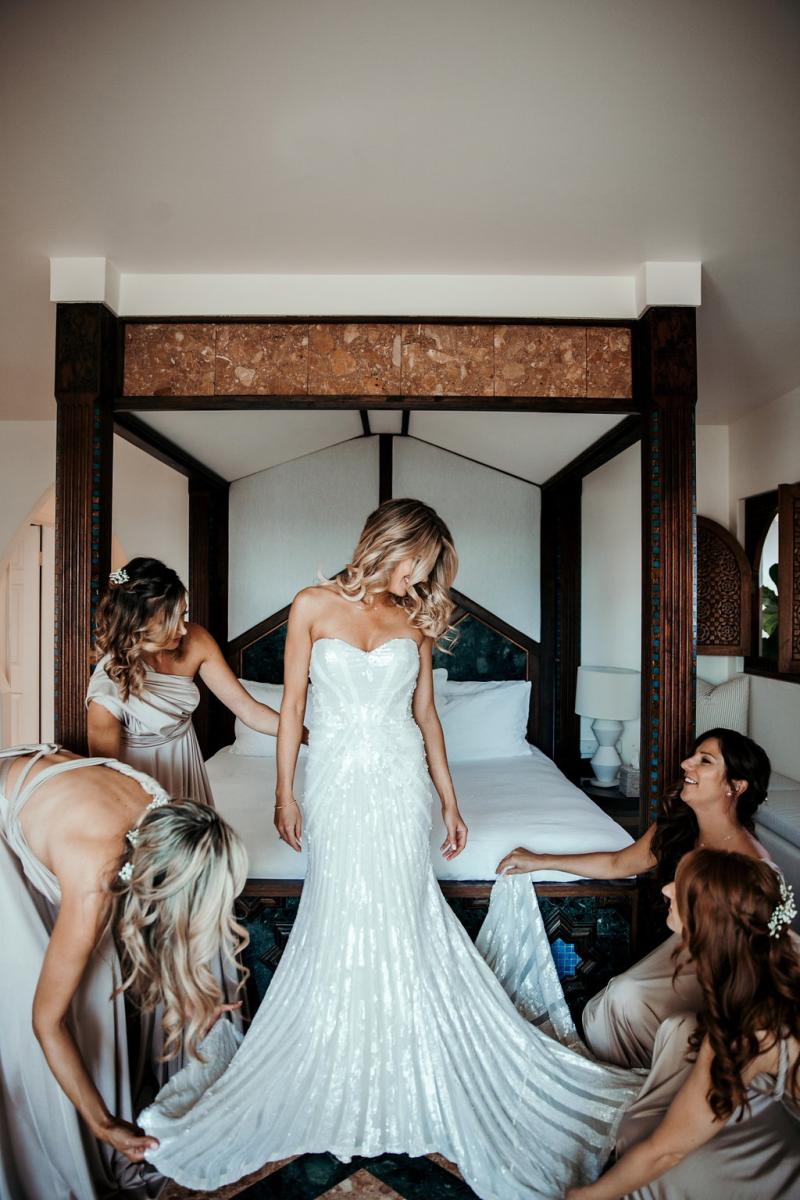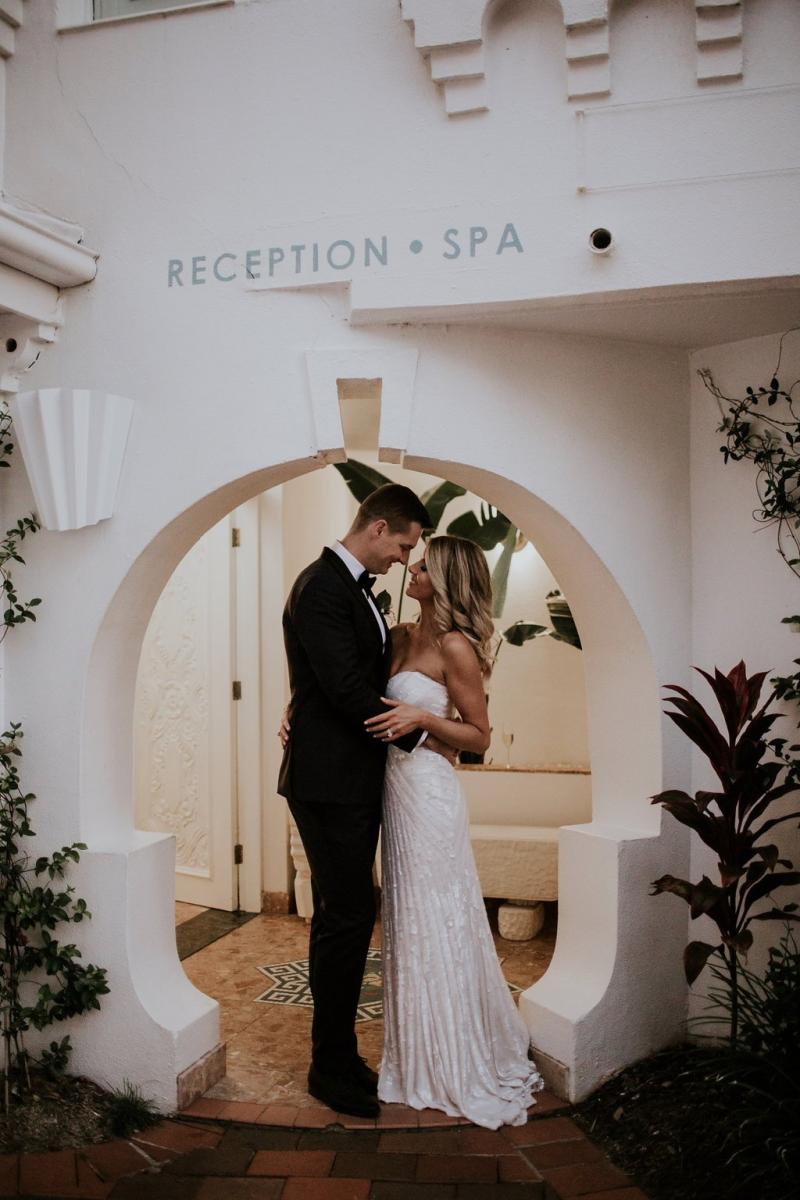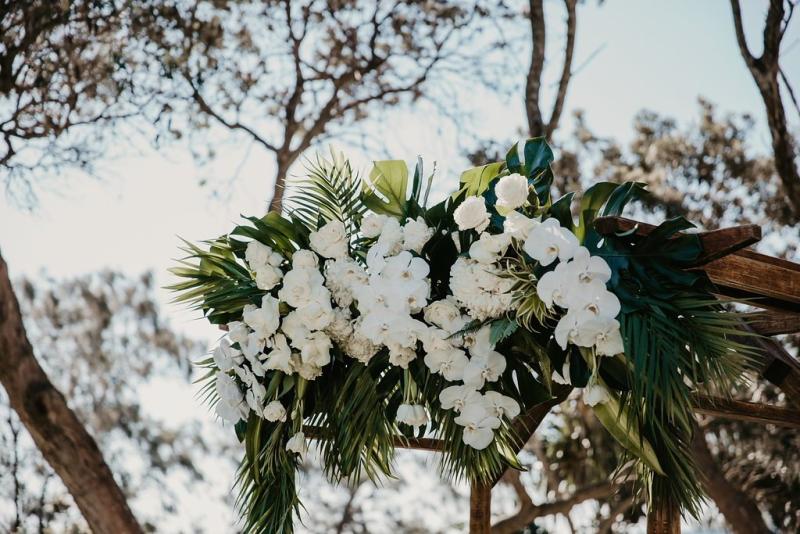 The Dress
Sophia wore the 'Layla' gown from our LUXE collection which she found at our boutique in Alexandria – Sydney.
"I always imagined I would get married in a big princess type gown, however, the second I first tried on my gorgeous KWH gown, I knew it was 'the one'. I love strapless styles and the glistening white sequins and elegant fitted lines of the gown seemed to complement the black tie on the beach theme perfectly."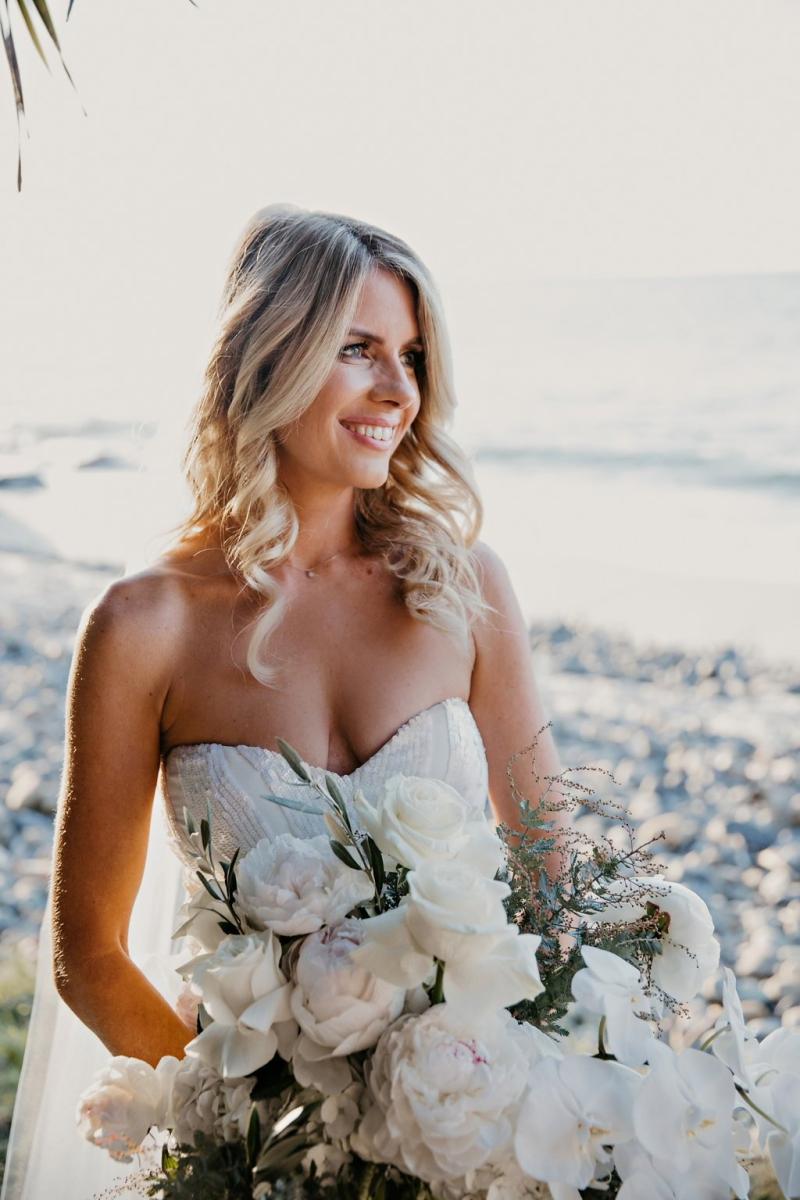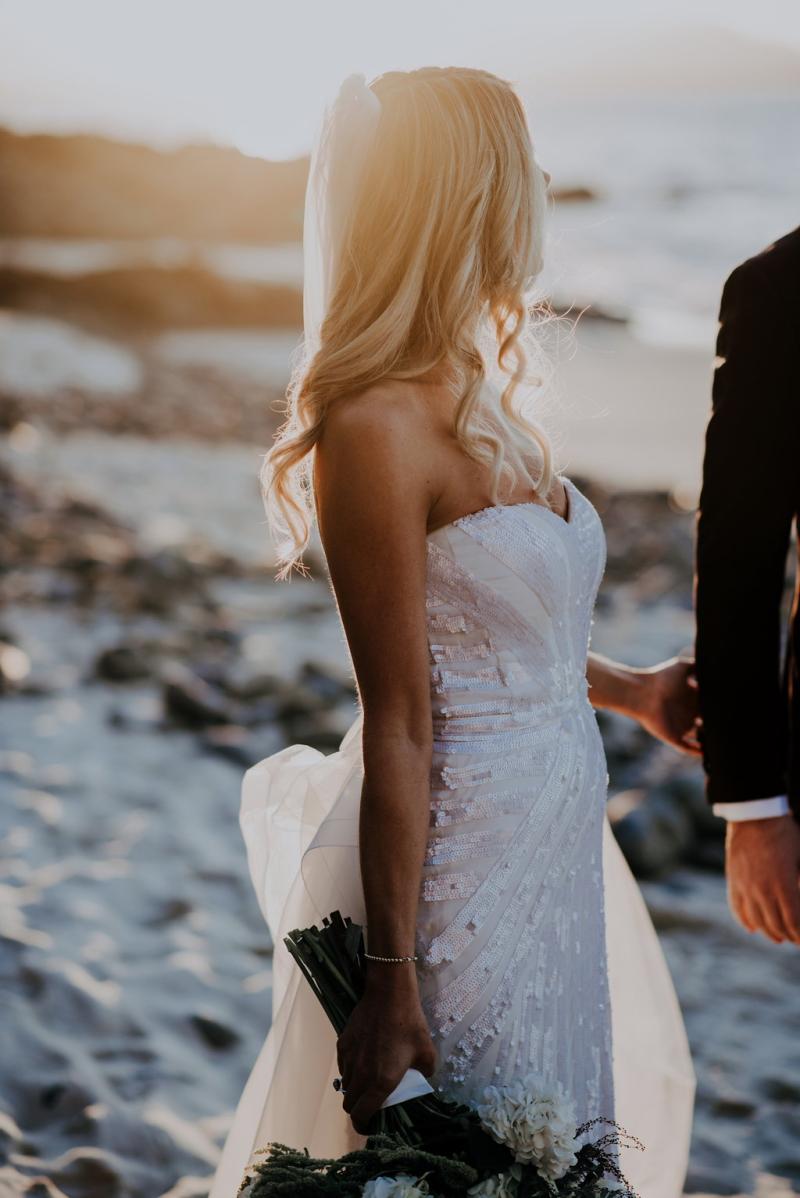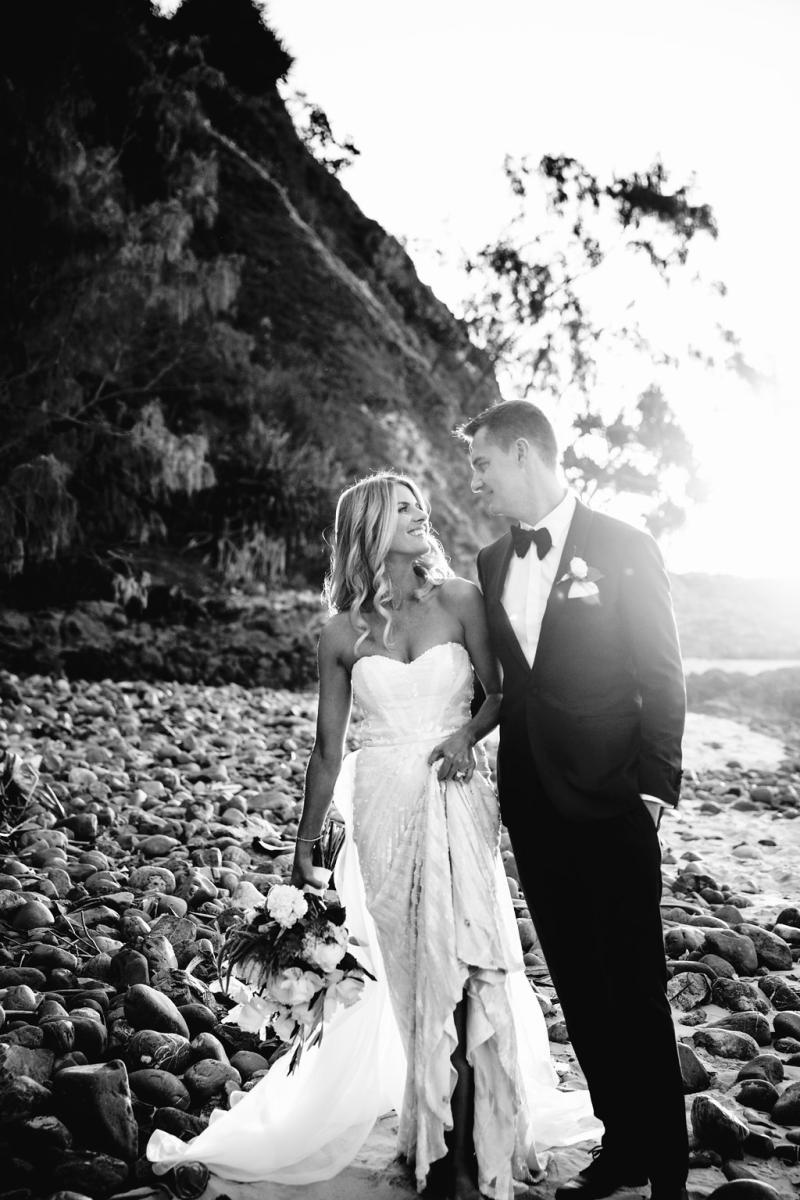 Accessorising
Sophia paired her stunning sequin gown with our Oval trains and single tier veil also from KAREN WILLIS HOLMES.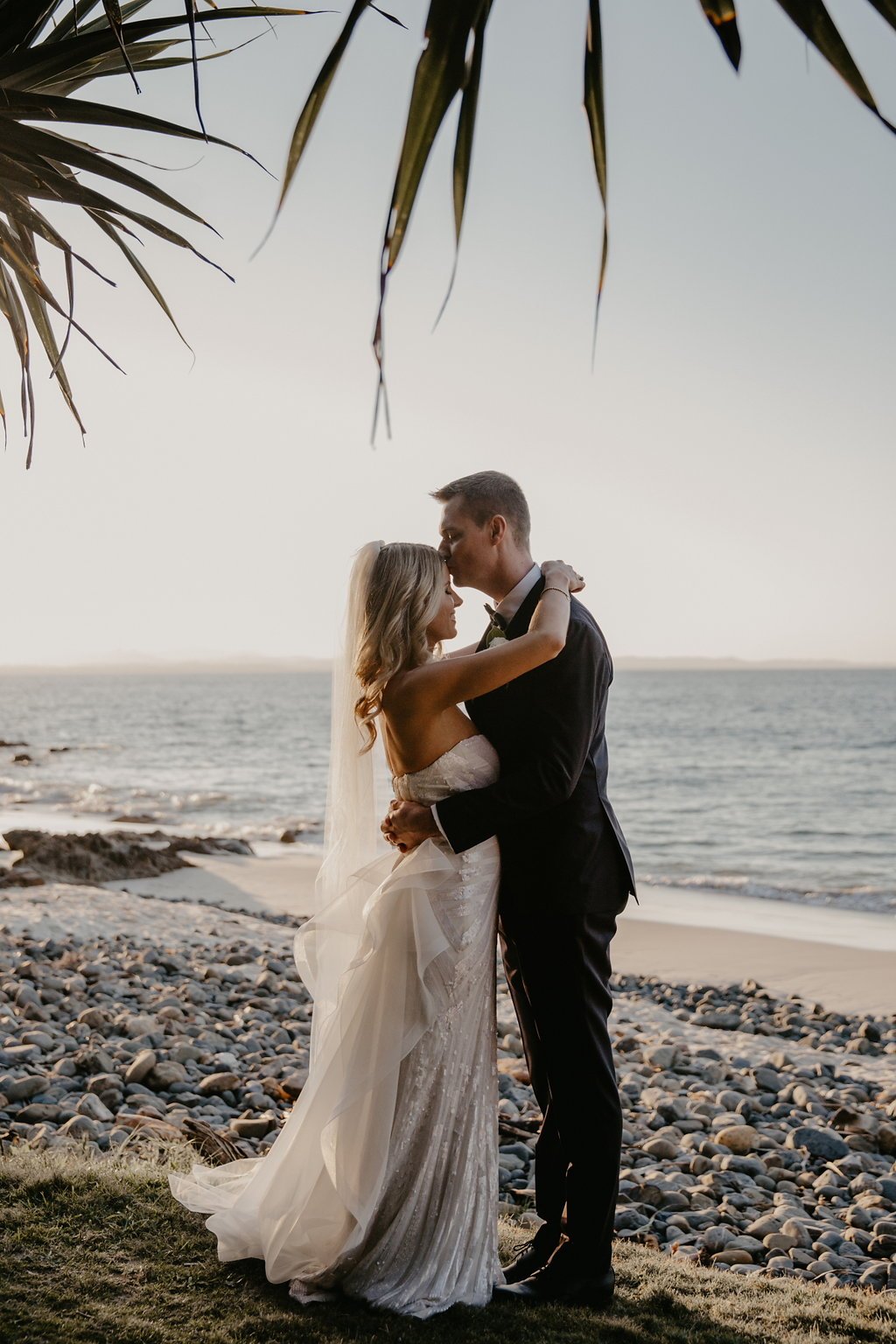 Advice
Sophia and Matt worked with Kiera Ryan from Creative Weddings, Byron Bay to create their special day. "Kiera was a true lifesaver and booking her was one of the very best decisions we made for our wedding. Having her there meant I didn't have to lift a single finger on the wedding day, everything was magically taken care of and all I had to do was sit back and sip champagne!"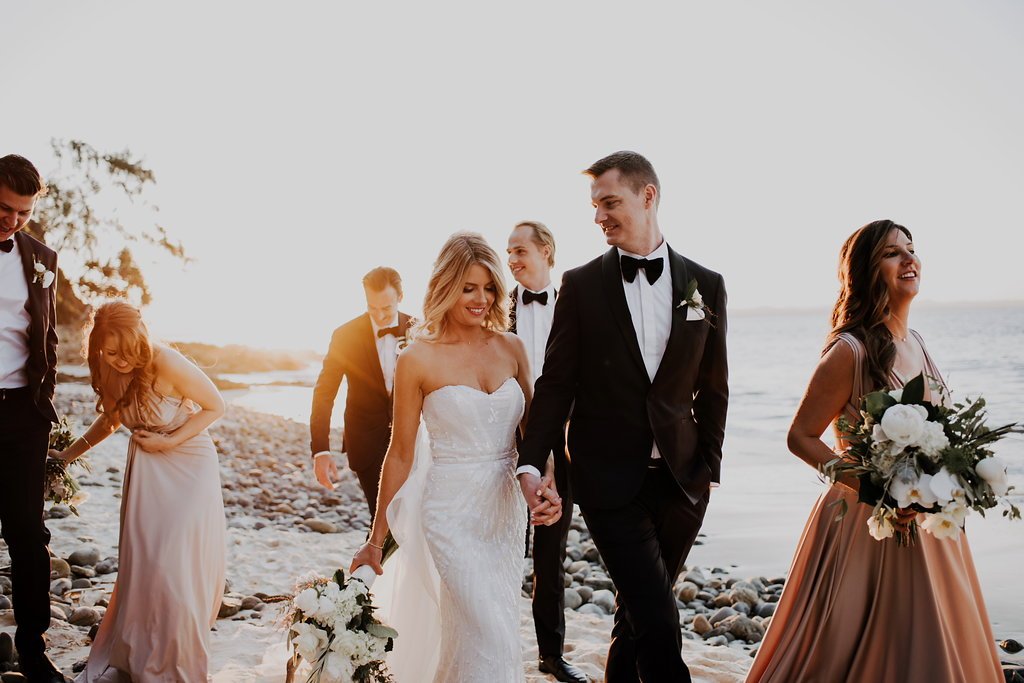 Gown hunting tips
"Spend as much time as you can looking online for inspiration first, then target the stores which you like best and which have a variety of styles within your budget. It is also important to choose a dress that you think will suit the venue you are getting married in."