Erin & Tim's Moody Library Wedding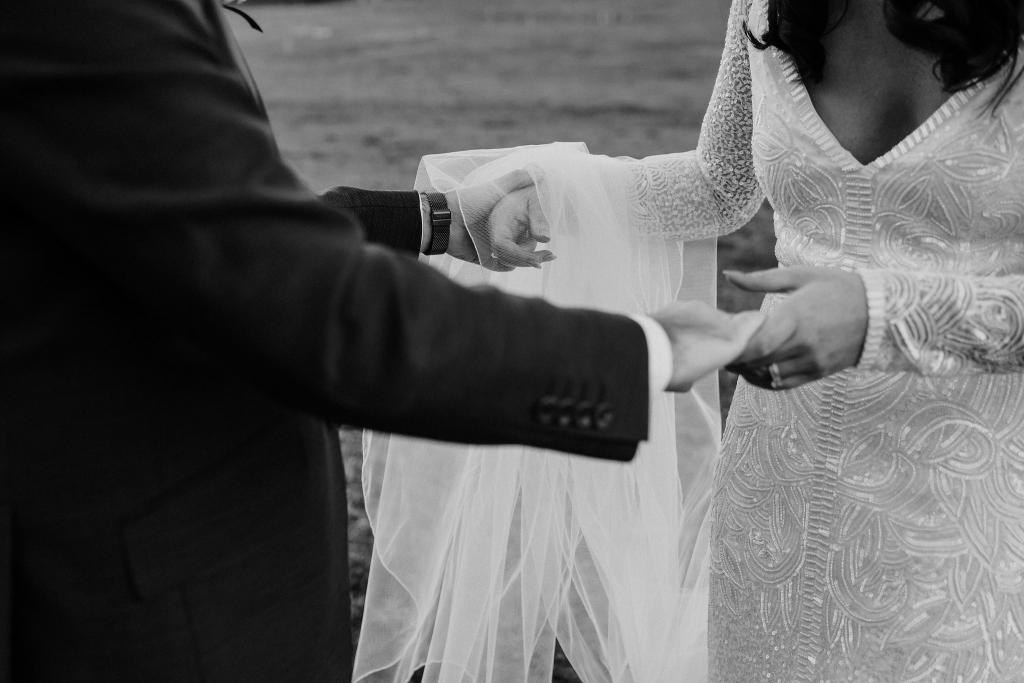 Erin and Tim were married in the beautiful Southern Highlands at the grand Bendooley Estate. With their reception in the Berkelouw Book Barn, the couple were surrounded by shelves of old books, an open fireplace and historical exposed wooden beams. This wedding was oozing with rustic glamour and a sheer abundance of character.
On the proposal
Erin decided to take Tim away for a break to Cambewarra near Berry for him to relax. Little did she know that Tim was planning to propose. Tim and Erin were out the back of their little cottage at Tapitallee Lodges, watching the ducks in the pond and having wine when Tim got down on one knee and asked Erin to marry him.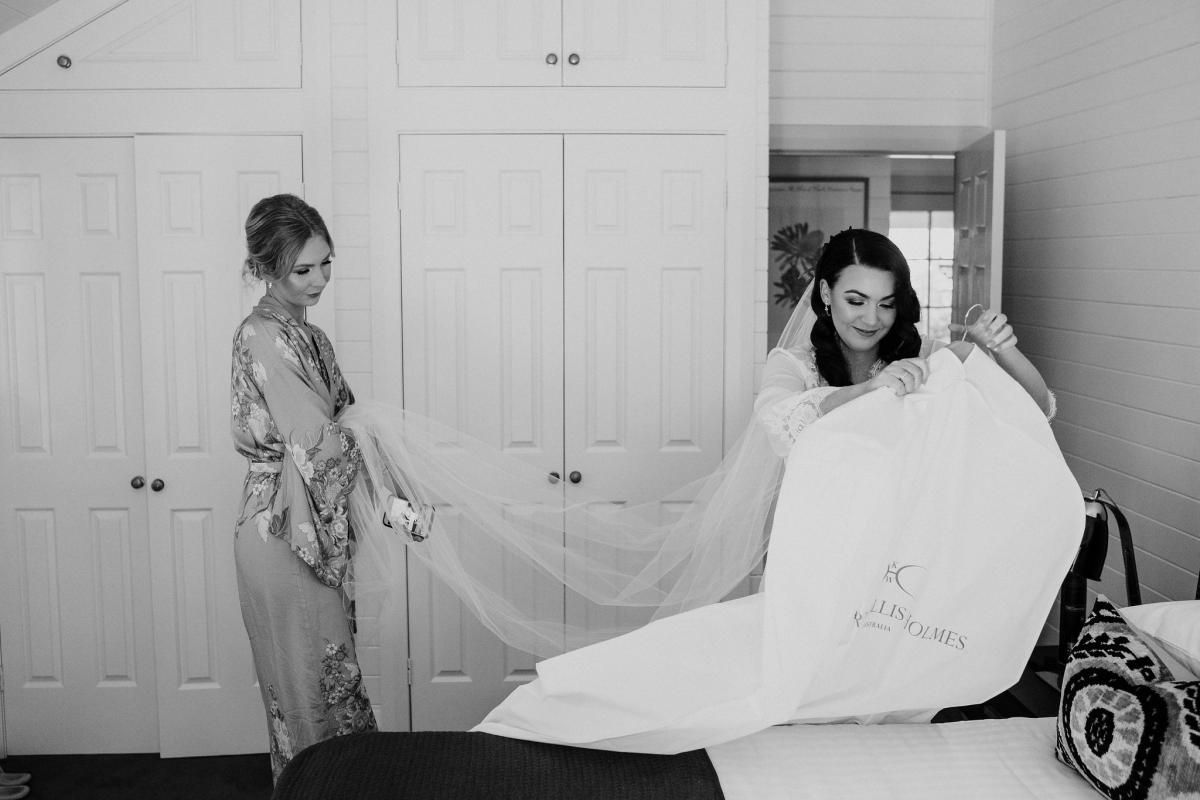 On the venue
As soon as the couple saw Bendooley Estate in Berrima online, they knew they had to see it in person. The open fireplace, exposed wooden beams and shelves filled with books caught their eye and the rest is history. "Later that day we looked at a couple of other venues, nothing compared to Bendooley Estate, we then knew it was the one."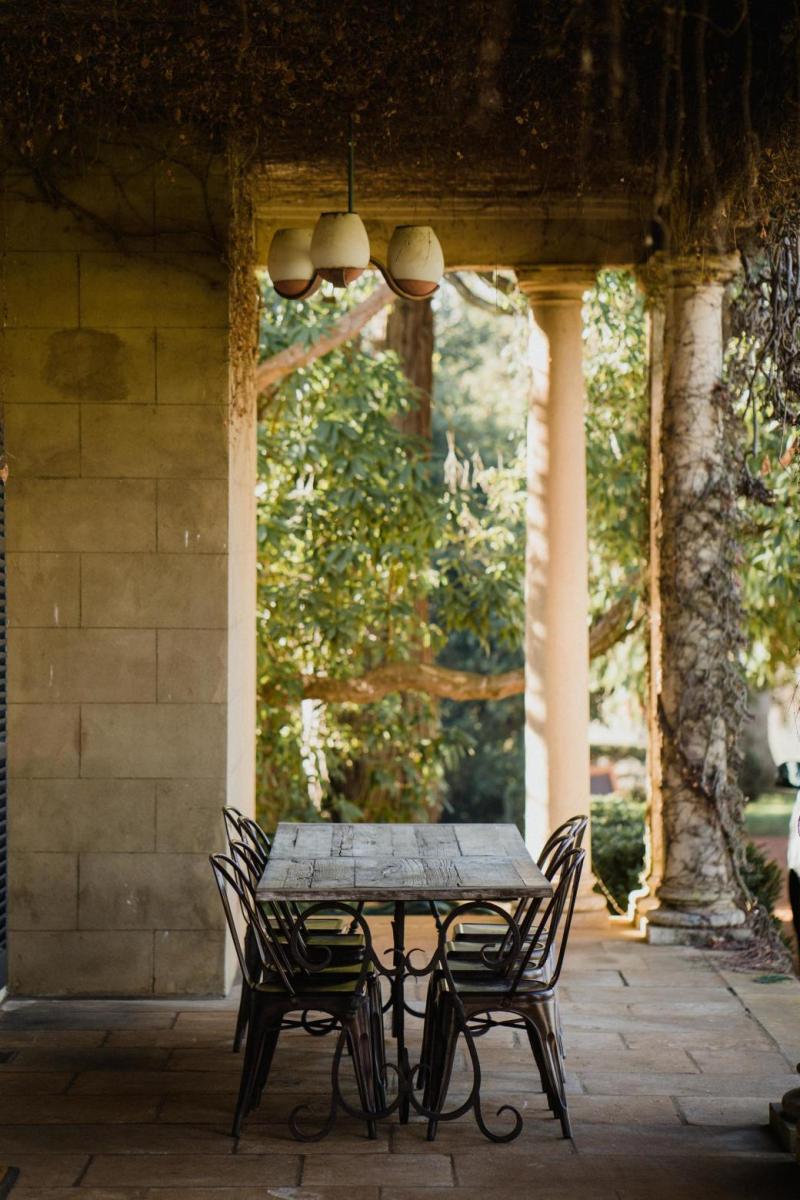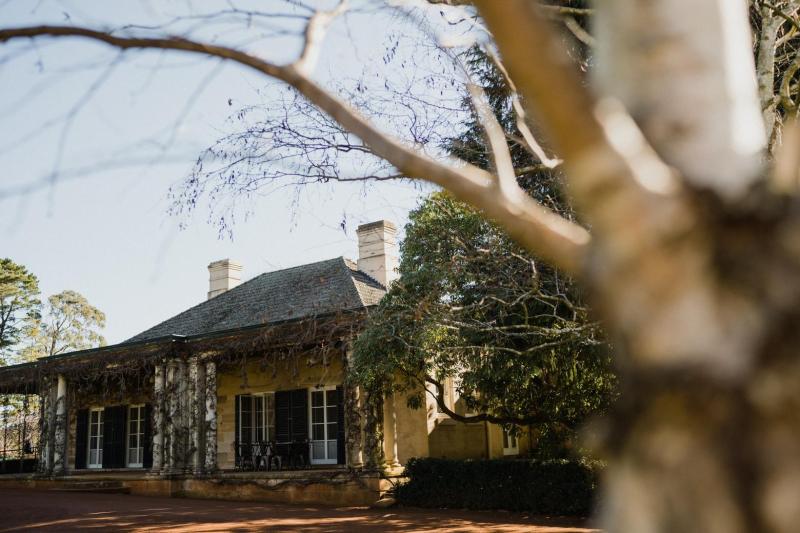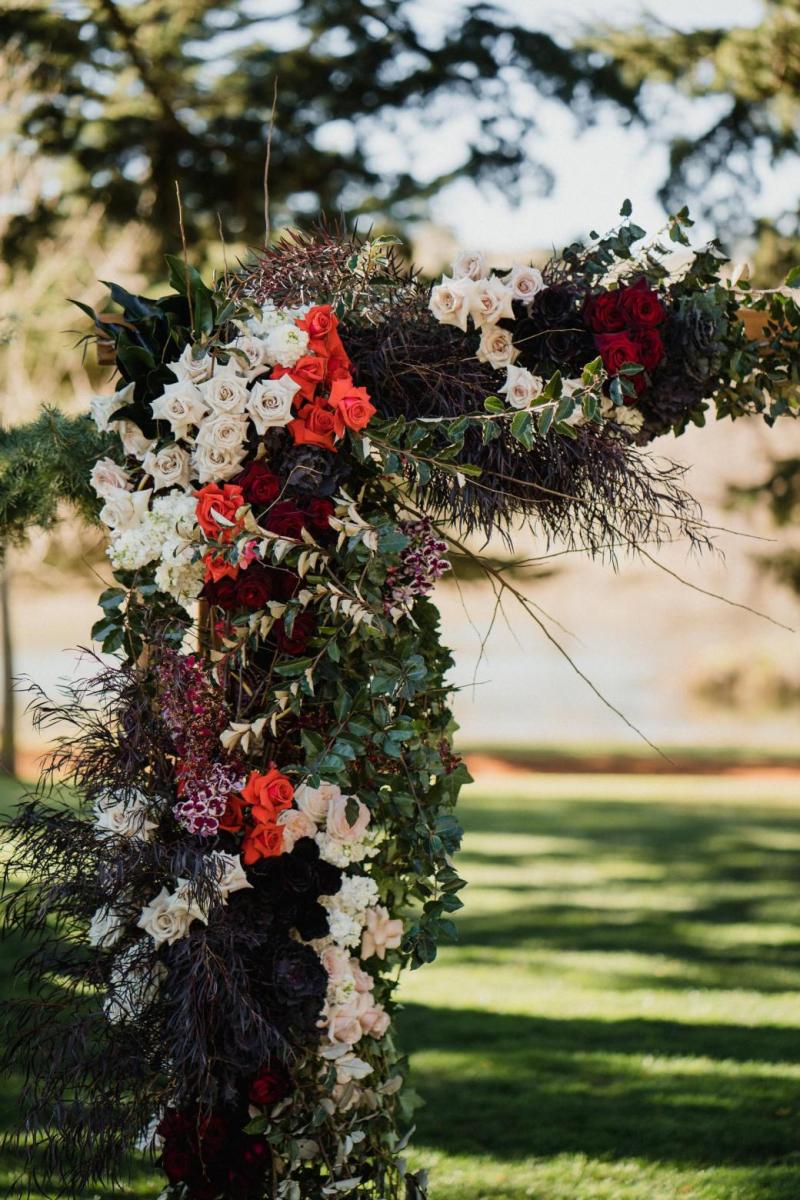 All the styling details
Erin and Tim wanted a romantic and moody theme for their wedding which was perfectly achieved through the magic of their florists with an abundance of red florals and the creativity of the team at Bendooley Estate and their styling expertise.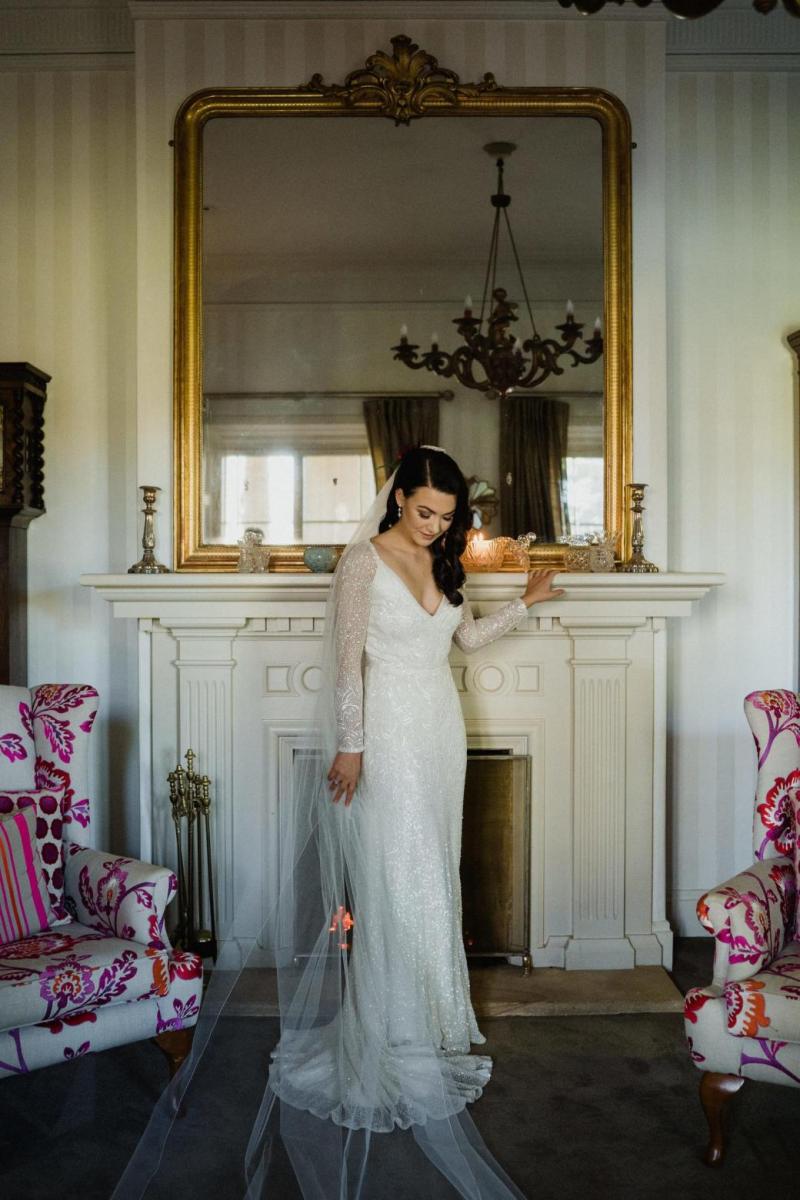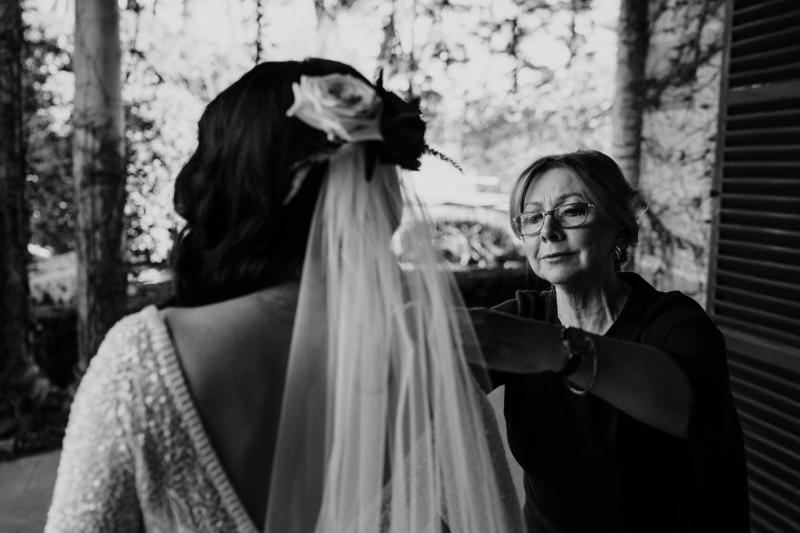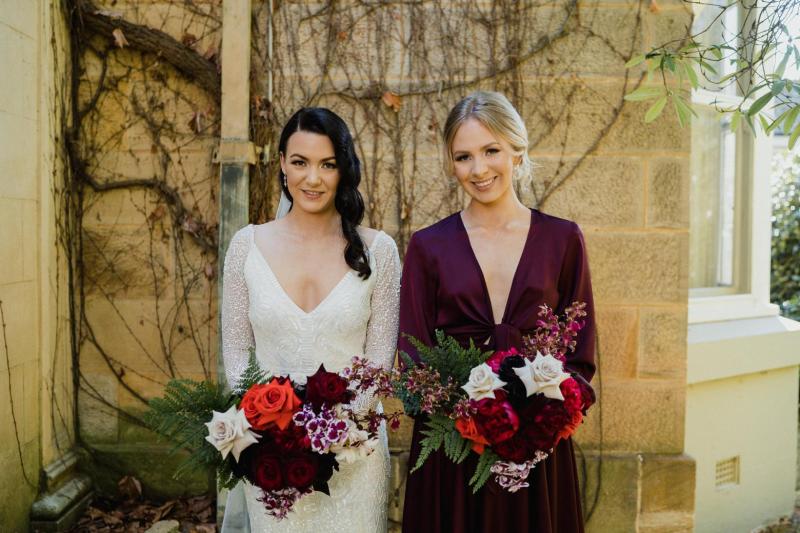 The Dress
Erin knew the Celine gown from our LUXE collection was the one even before she tried it on. After coming in to our Sydney boutique, Erin couldn't deny that it was definitely the gown for her. "I loved how unique the gown was, timeless, classy and stunning. I wanted sequins, but nothing glittery and the Celine fit my description to the T."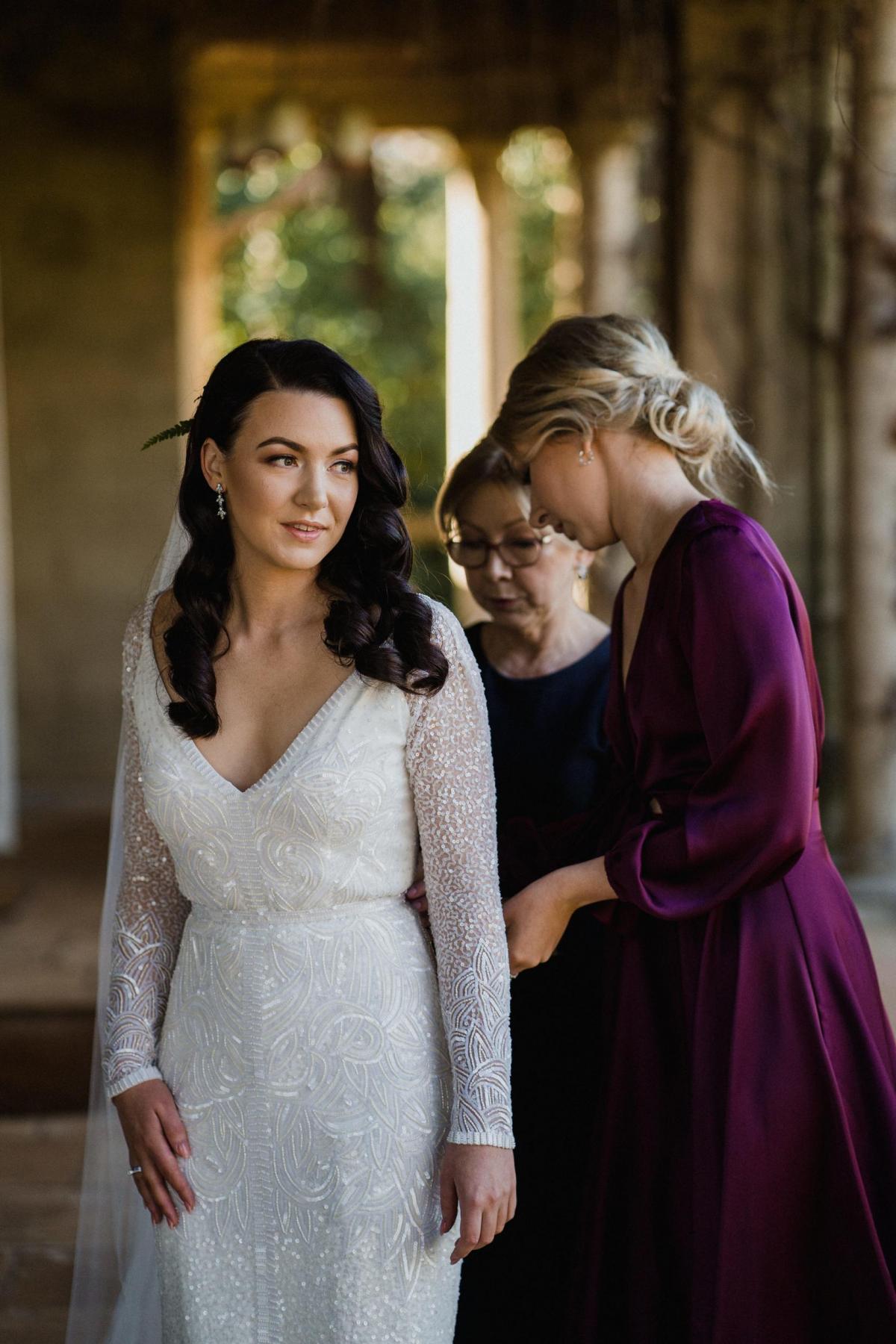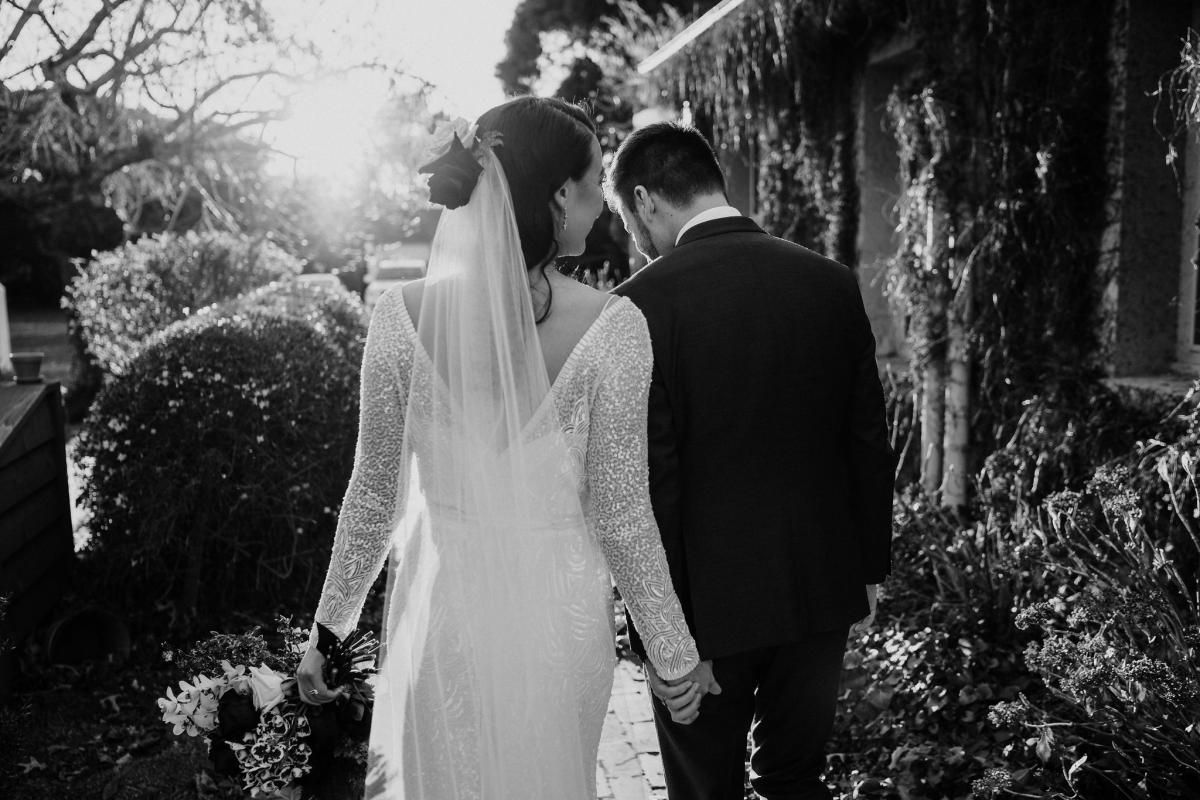 Accessorising
Erin elegantly styled her Celine gown with simple drop earrings from Samantha Wills, a pair of cutwork heels from Ted Baker and a veil made by a friend of Erin's mum.
Gown hunting tips
"You know yourself better than anyone. Trust yourself."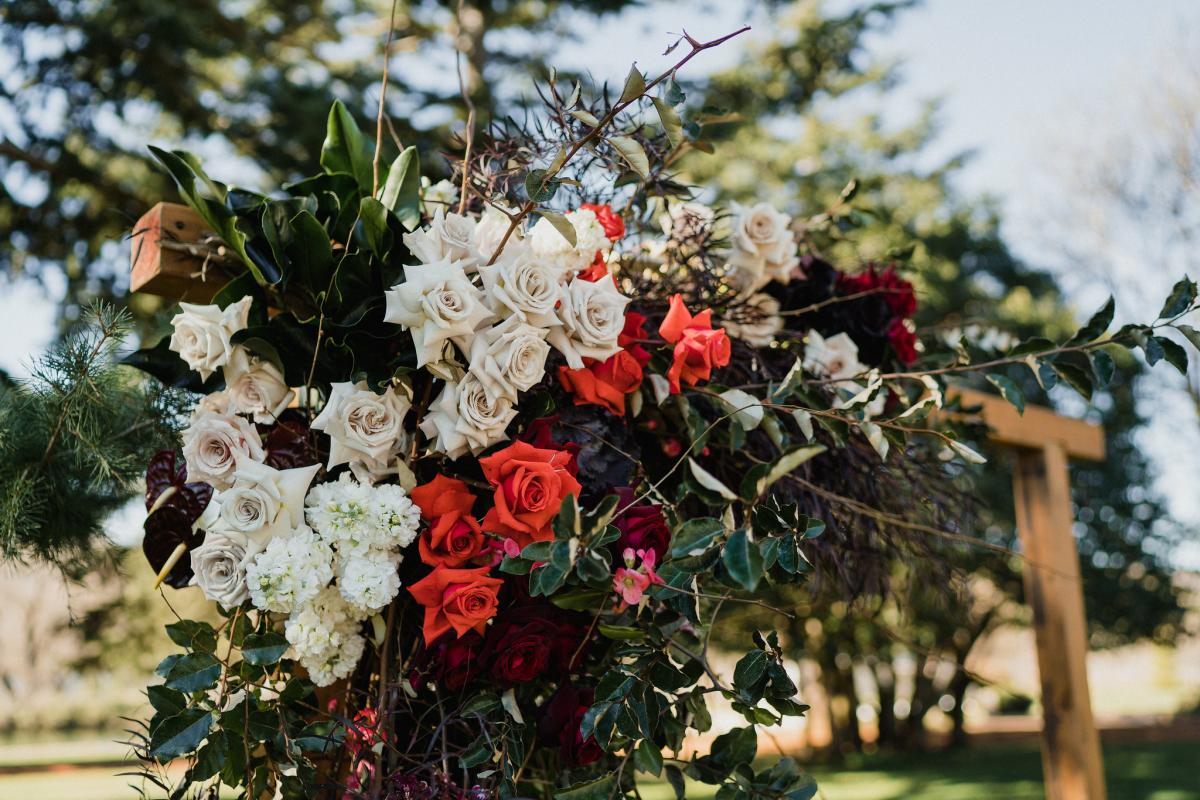 What does love mean to you?
"The big L word to me means loving unconditionally. One line in my vows was 'I take you just as you are and give myself to you just as I am."