Mel & Nick's Minimal Perth Wedding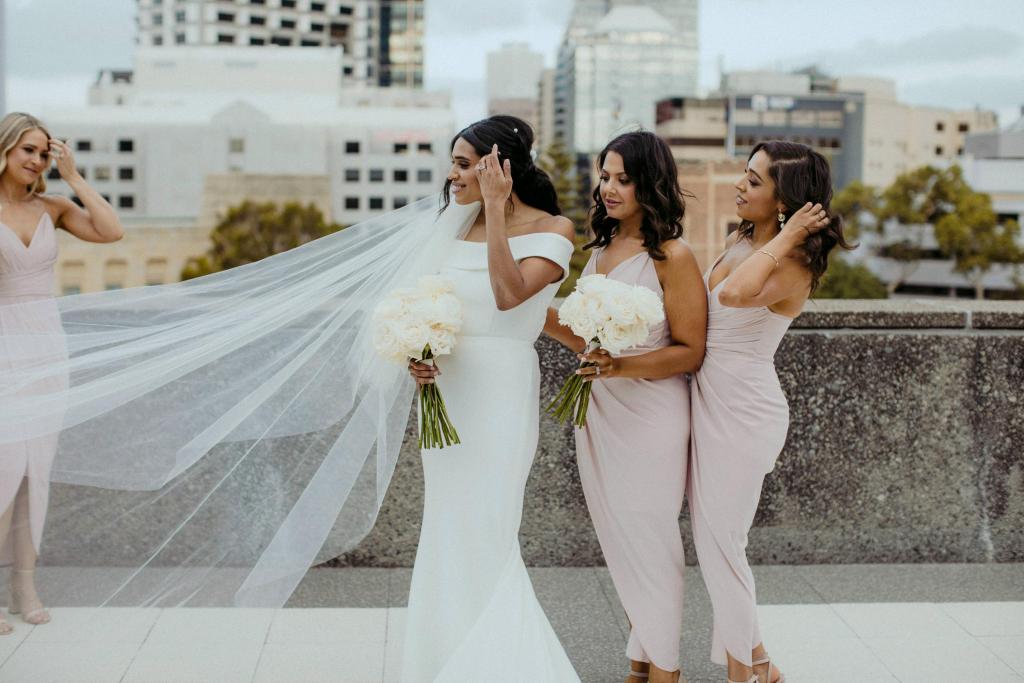 Welcome to the wedding of Mel and Nicholas...as featured on The Bridal Journey earlier this week, we just had to re-cap their wedding on Our Journal and you are about to find out why. The emotion of Mel and Nicholas' day is beautifully summed up with how Mel felt walking down the aisle... "When I first spotted Nick on my walk down the aisle, I was so overwhelmed and emotional from all the stress I was feeling weeks before, and when I finally saw him he gave me this reassuring smile and look like I needed to relax, and I immediately felt so much better and excited about the day." The couple worked with Lara from White Events to pull together their elegant Perth wedding. The sentiment and emotion of the day was captured so beautifully by Natasja Kremers, who she formed an instant connection with. Natasja Kremers naturally captures special moments when no one is looking and that is what contributes to making this such a stand out wedding.
On the proposal
A little weekend away sealed the fate between Mel and Nicholas. After a gorgeous dinner out, the pair returned to their hotel room to be greeted by strawberries and champagne. Sitting patiently was a little red envelope with 'will you marry me' written on it.
"I completely missed it initially as I was so tired, so Nick actually had to point out the envelope and when I opened it, the ring fell out. I later found out, that the reason he used an envelope was because he broke the ring box."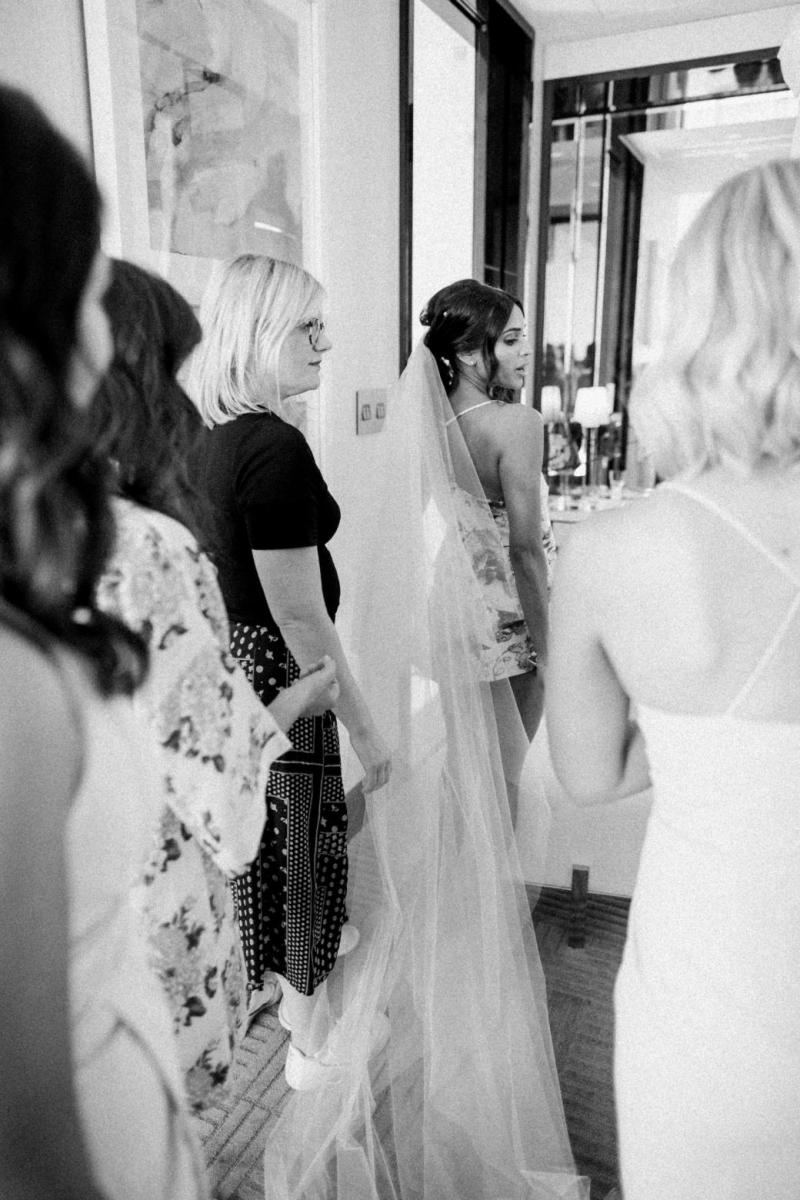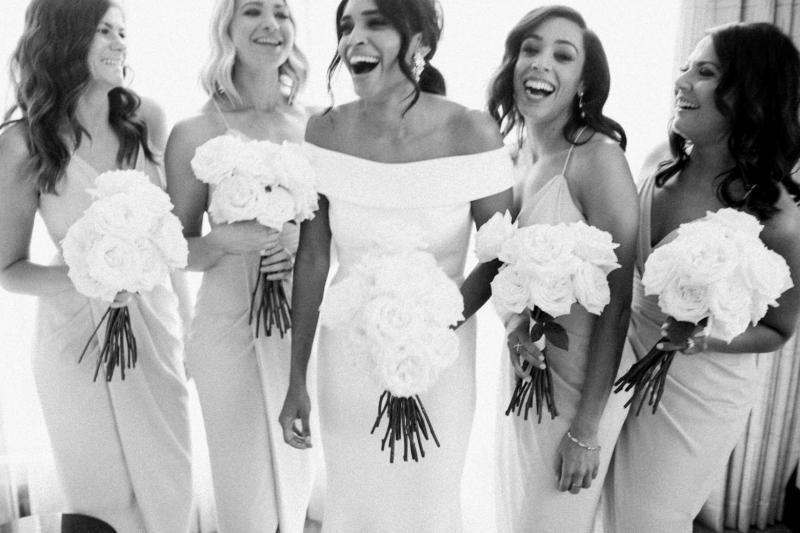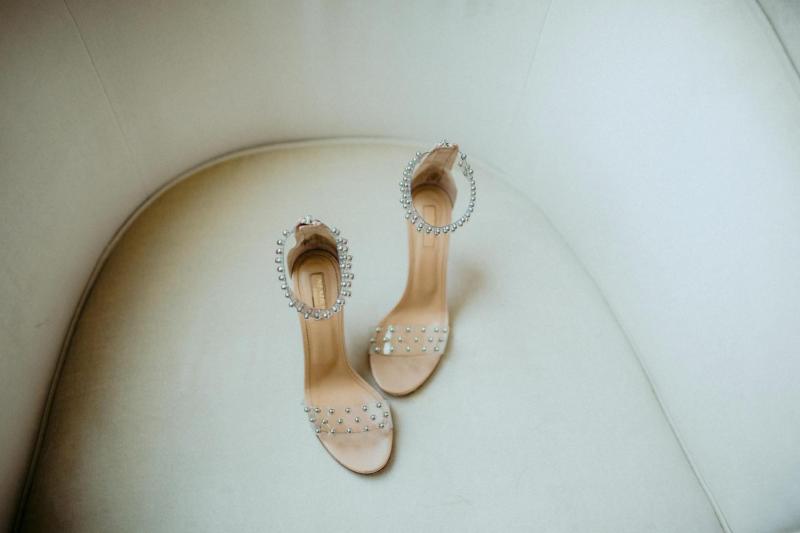 On the venue
Melanie who lives in Melbourne is originally a Perth girl so with that in mind, they wanted to integrate a bit of her past into their future. Mel always imagined getting married in a big beautiful church and chose St Joseph's church in Subiaco.
"When I first showed Nick the church during one of our visits to Perth, he fell in love with it straight away. The reception venue was pretty much the first venue I thought of. The Quarry is usually used for outdoor concerts and performances but I've seen a few weddings there. Nick and I were intent on making the reception feel intimate to guests and almost like they were far away from everything so they could connect with each other and soak in the vibe. The Quarry really fit what we were after."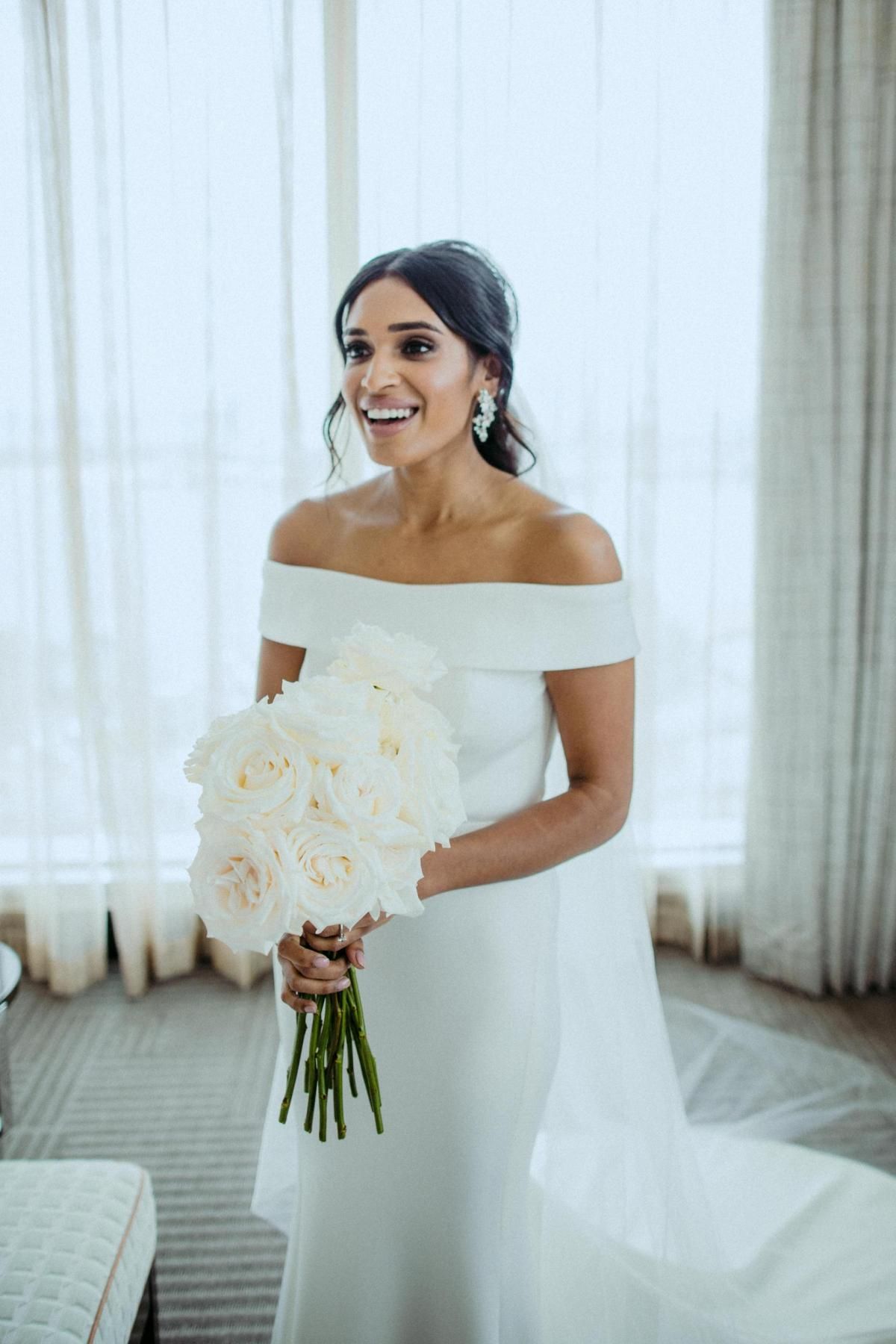 All the styling details
Mel and Nicolas' wedding stylist, Lara from White Events pulled everything together (we always think one is a GREAT investment for a wedding!!) She was given a brief of neutral and simple with tones of white, green and silver.
"Once Lara showed us the initial design concept based on our brief, it was a lot easier to picture the night and I started to really think about the details together with Lara.  We chose to sit amongst our guests so we could feel like we were a part of the night, and the long tables allowed each guest to integrate with one another."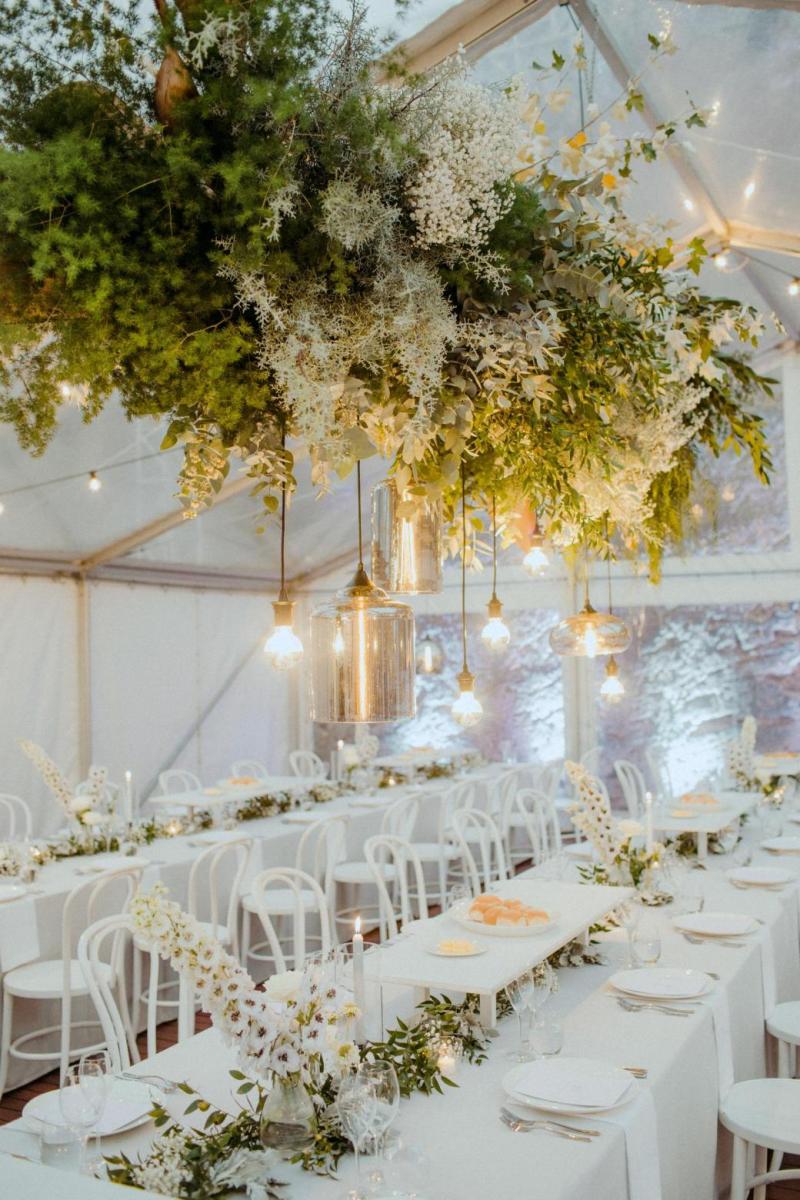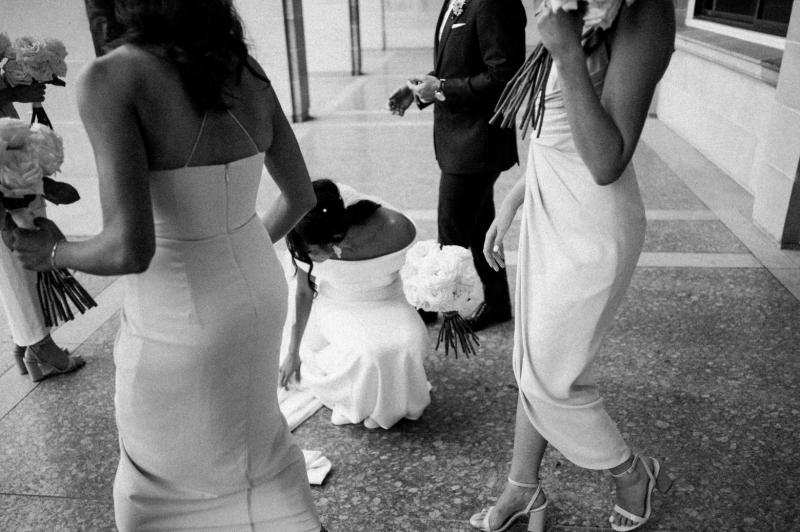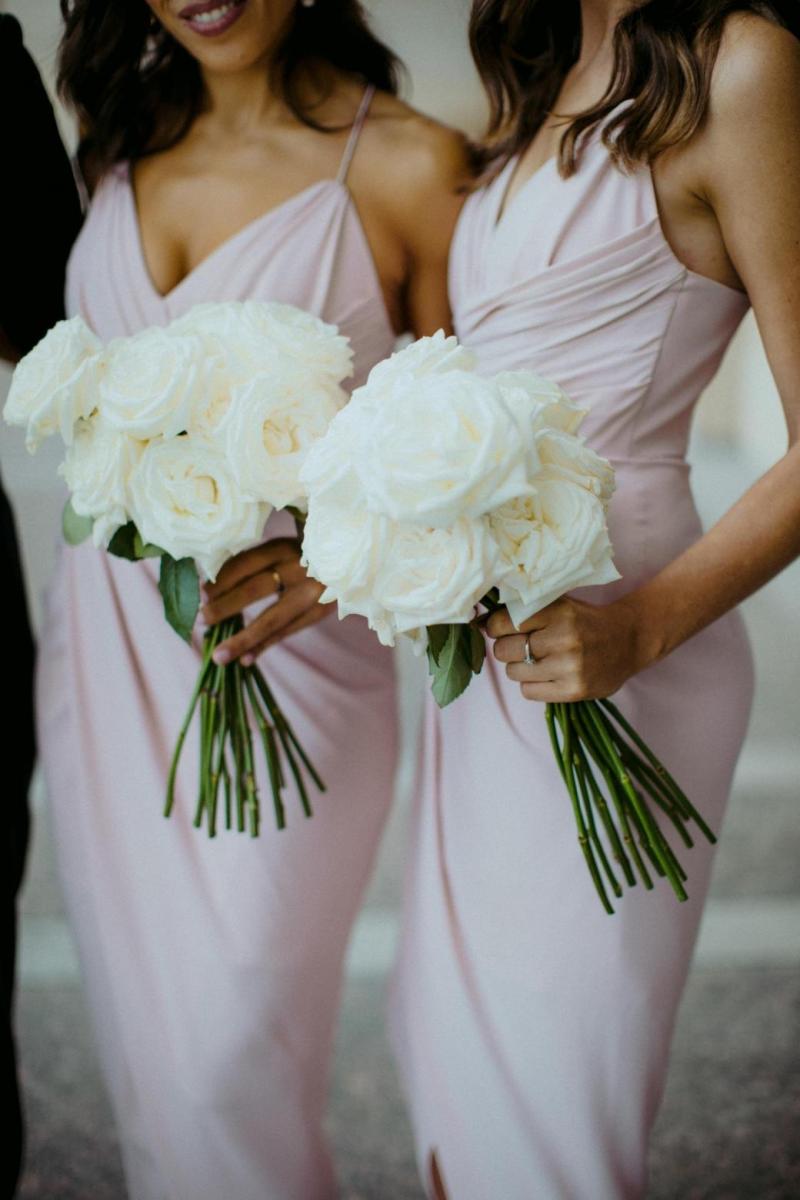 The Dress
Mel chose the Lauren gown from our WILD HEARTS collection. She found this at our Melbourne boutique (book an appointment HERE, ladies)
"I didn't really have any gown styles in mind but as soon as I saw the Lauren gown in your collection, I just knew that was the one for me. I loved the whole gown! I wanted something that reflected me, and I'm a huge fan of off-the-shoulder pieces which is what drew me to the gown. The dress just felt like it was made for me."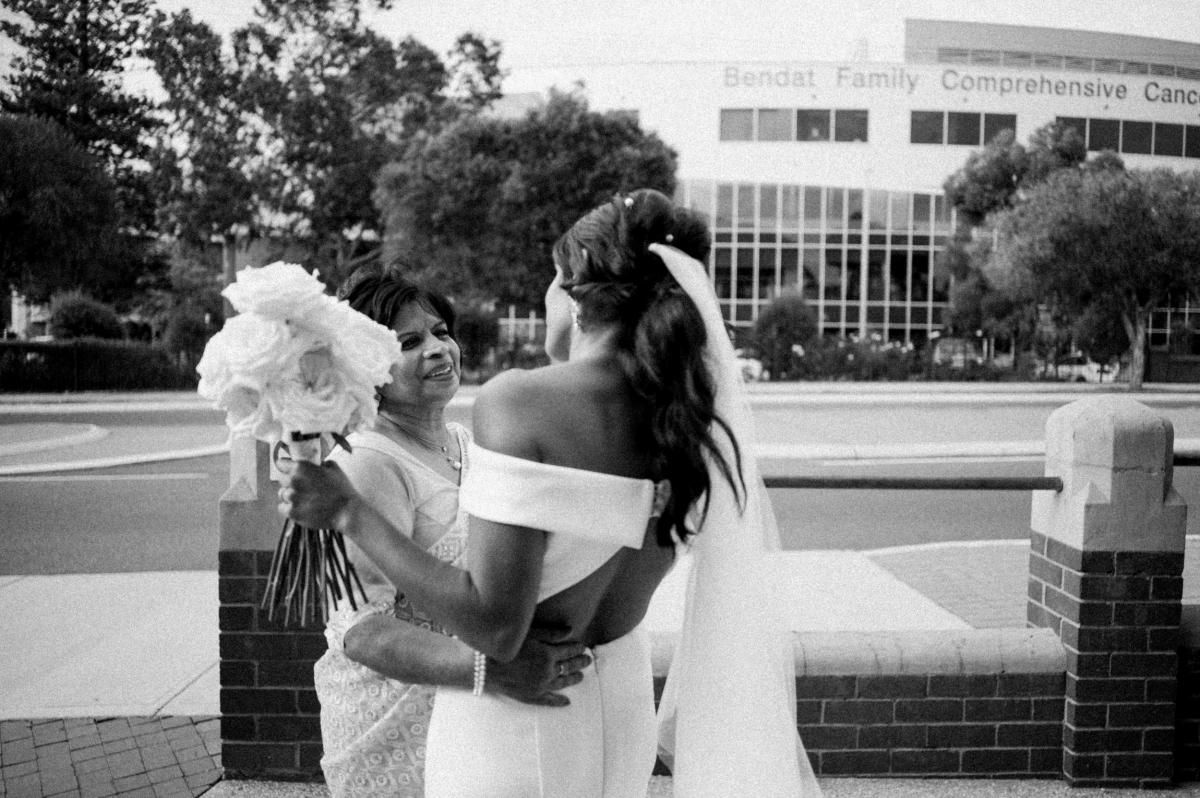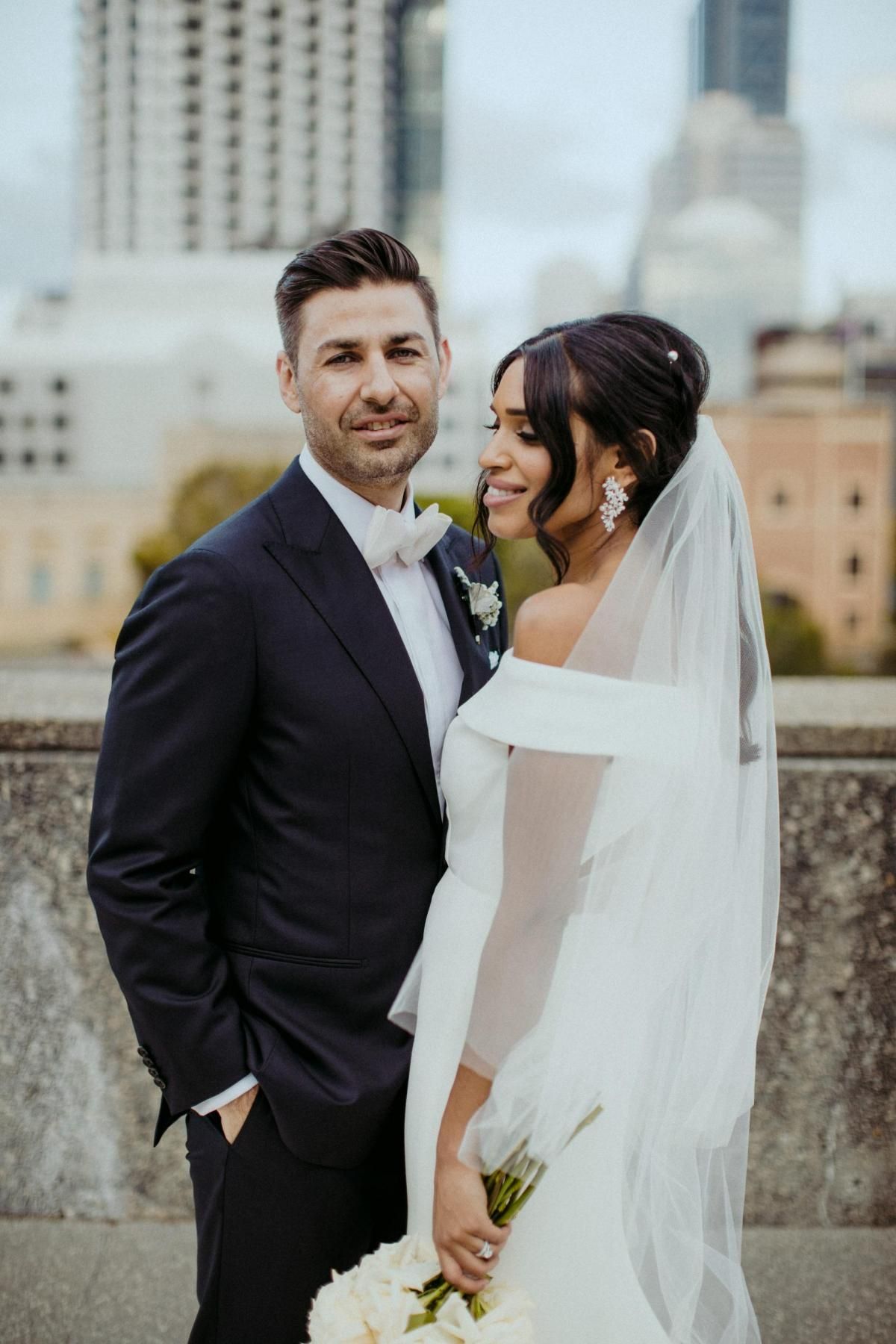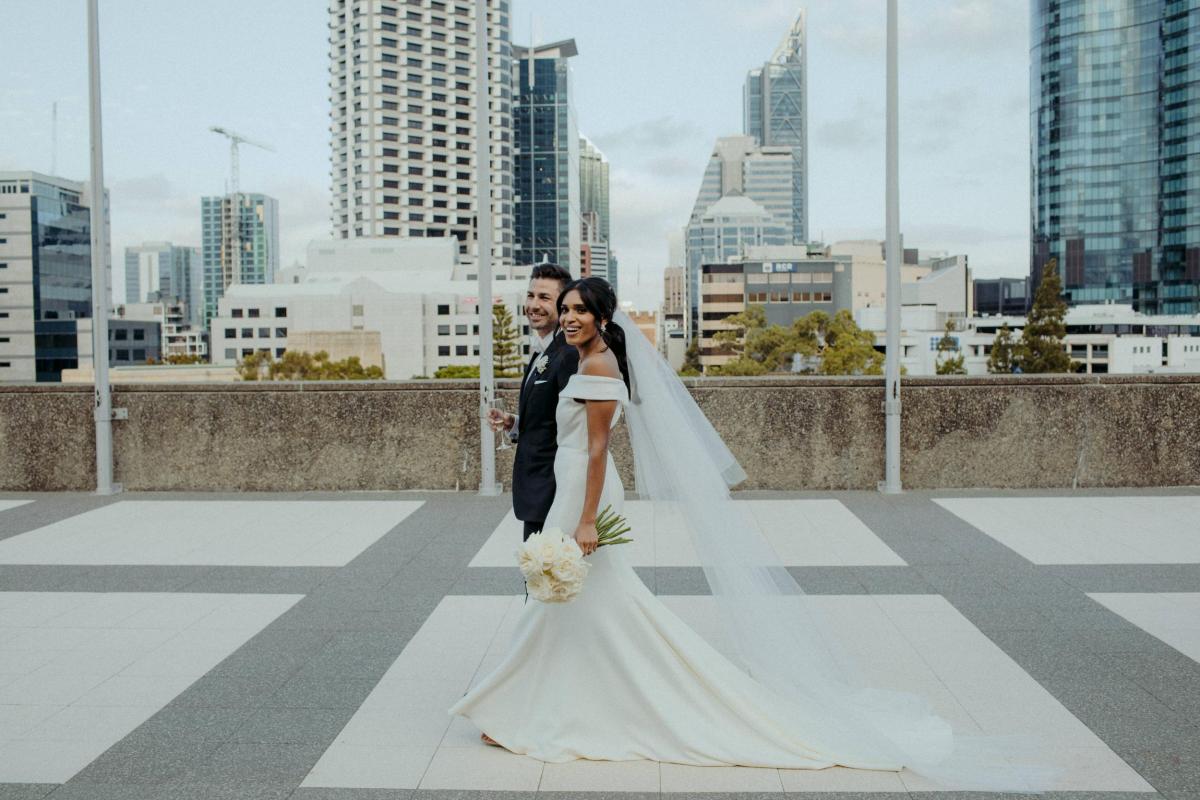 Gown hunting tips
"I think it's easy to get caught up in different styles and what other brides are wearing but it's so important to find a gown that suits you and reflects who you are because that way you'll never regret your choice."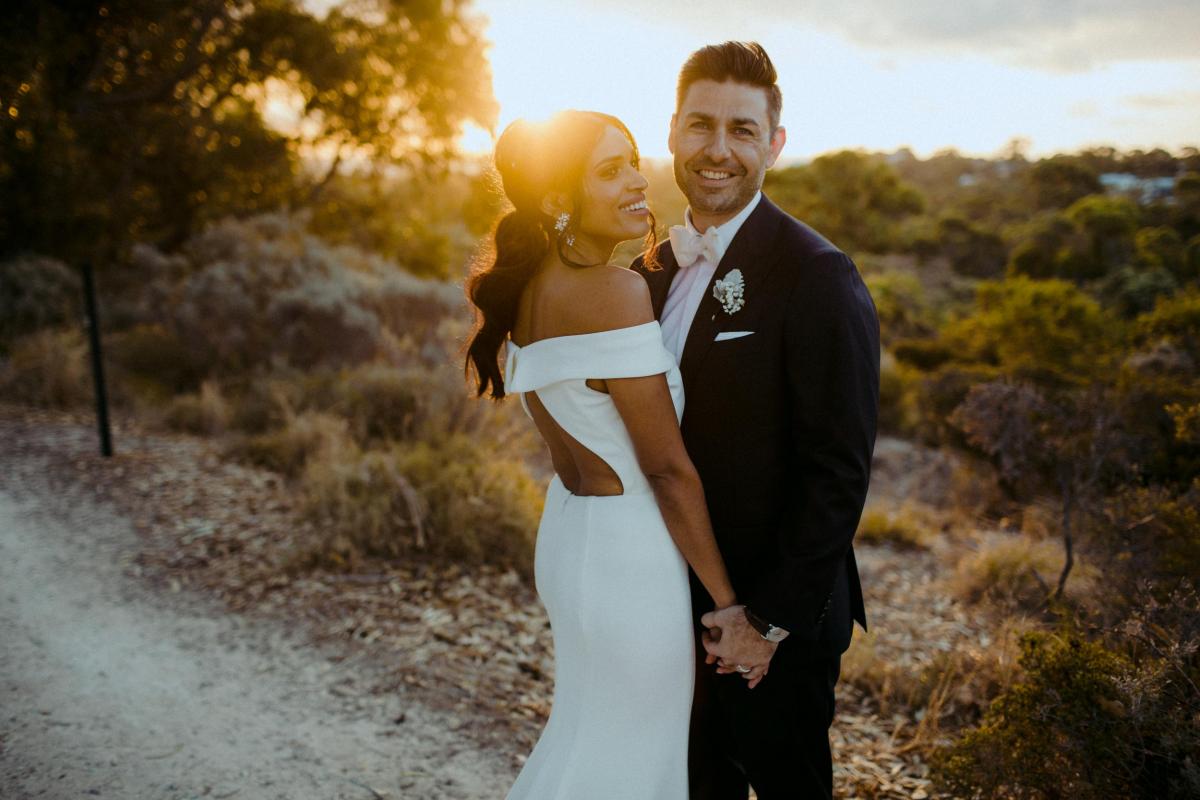 What does love mean to you?
"To me, love means caring for and accepting someone deeply and unconditionally. Love is being motivated to be the best version of yourself so you can be the best partner."