Sophie & Paul's Country Victoria Wedding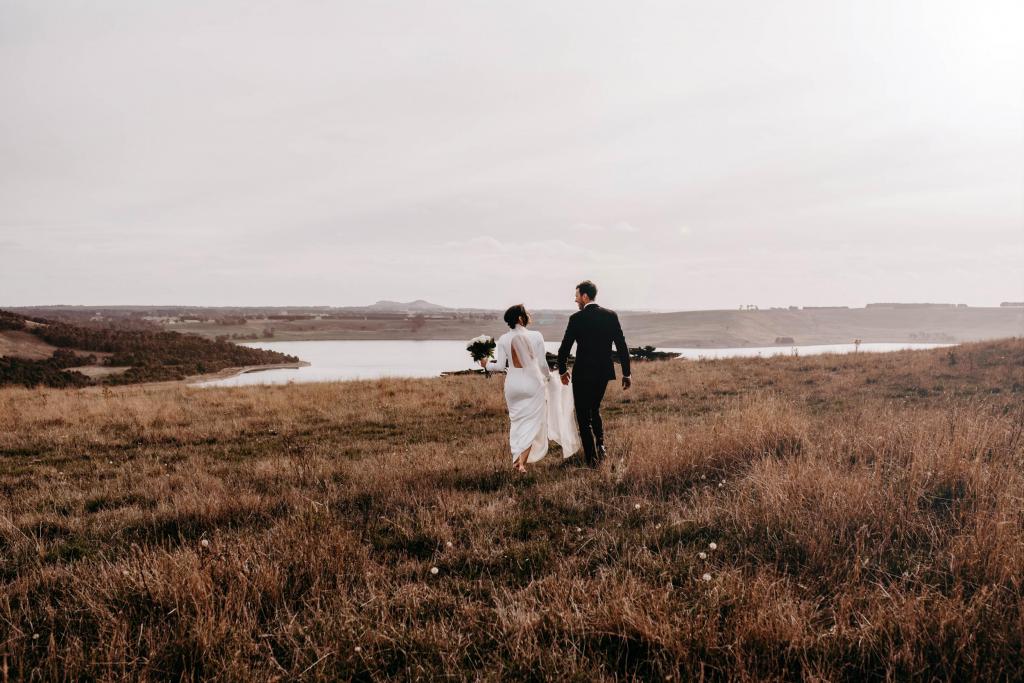 We have such a sweet couple for you today! Paul, a farmer in country Victoria completely swept Sophie off her feet.  Coming from a small country town, mutual friends paired these two together and the rest was history! Halfway through the planning, they nearly gave up and eloped (we all know that feeling when planning a wedding yourself becomes way too overwhelming!) They went back to the drawing board and discussed what was most important in order to make their wedding a fuss-free and enjoyable day for everyone and settled for a blend of hand made touches paired with some incredible wedding vendors all set with the rolling hills as their back-drop.
"It was just so wonderful to see people we loved everywhere we turned. Our dancefloor was most people's highlight, which was evident in the fact that no one sat down after the first dance."
Sounds like our kind of party!
On the proposal
Paul had a heartfelt surprise proposal in mind and took Sophie down the back of their property to fix a water pump (how romantic, Paul!) What she found instead sure did set off waterworks, but not from a broken pump.
"When we got there, I was whining about having to help him move a hay bale but changed my tune when I saw cut out letters nailed into it asking me to marry him. We would probably both agree that Paul isn't the most artistic person, so it made it so special imagining him sitting at the kitchen table writing and cutting out bubble letters! It was perfect because I knew that he had gone out of his comfort zone to do something that he knew I would love – that's true love, right?"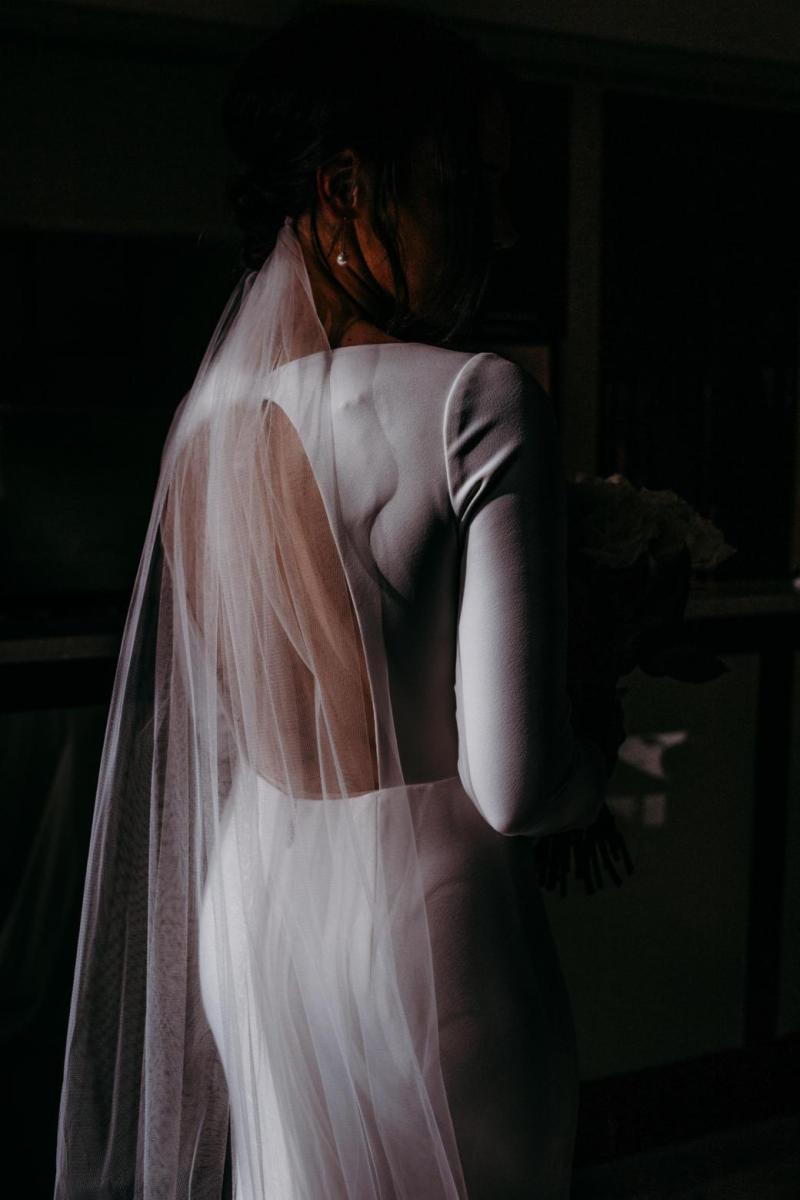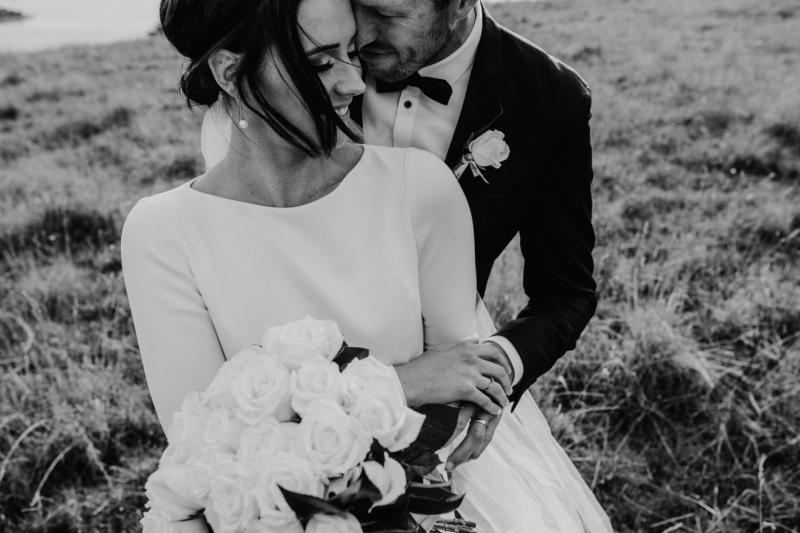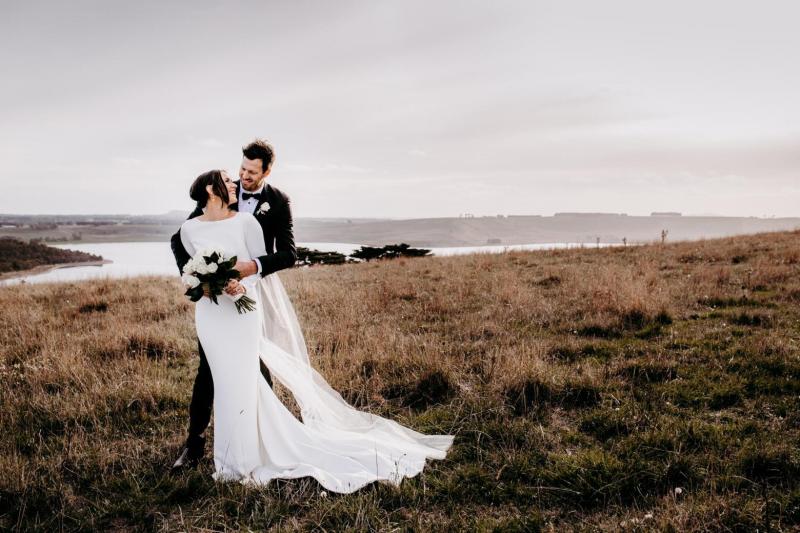 On the venue
Coming from a small country town, the couple found it difficult to find somewhere unique to marry that suited their aesthetic and amount of guests.
Their ceremony was held at a stunning local chapel that had a beautiful outlook across Mount Leura in Camperdown. It was simply perfect and intimate.

"Paul chose our reception venue, which was the local Bostock's Creek Hall. We both drive past it every day and Paul's great-grandmother actually had her 21st birthday party there in 1932. It was a gorgeous clean slate, complete with great old touches like a pressed tin roof and slanted stage. We also had our pre-drinks on the way between the ceremony and reception at Paul's parent's shed, which turned out being our favourite venue for the day. We got a pink sunset across the paddocks and our guests loved sipping their espresso martinis on the lawn."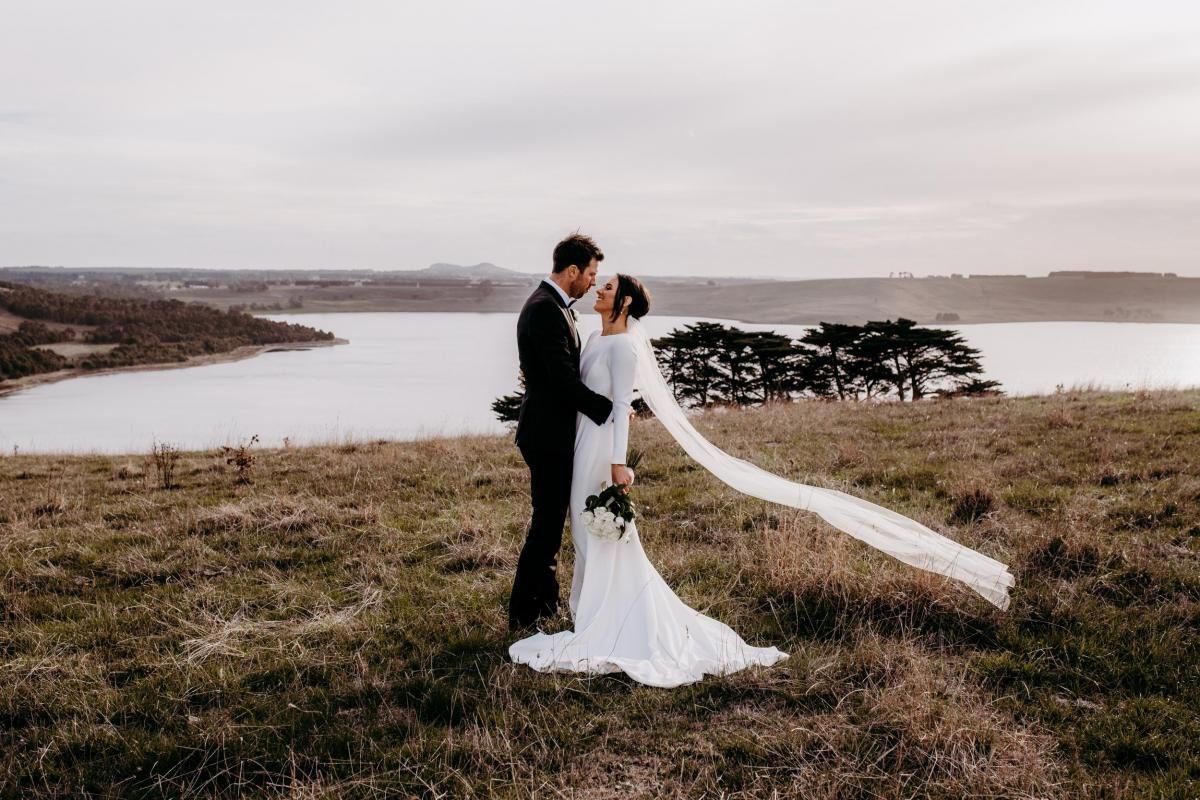 All the styling details
Sophie wanted her wedding styling to be simple and elegant. She gravitated heavily towards lots of different styles of lighting to set an intimate mood.
"We focused on having candles, fairy lights, festoons and a beautiful neon sign from Neon Collective. We had minimal flowers and I created all of the signage and table settings myself."
She had beautiful simple florals by Full Bloom and black, long sleeve bridesmaids dresses by Zimmermann.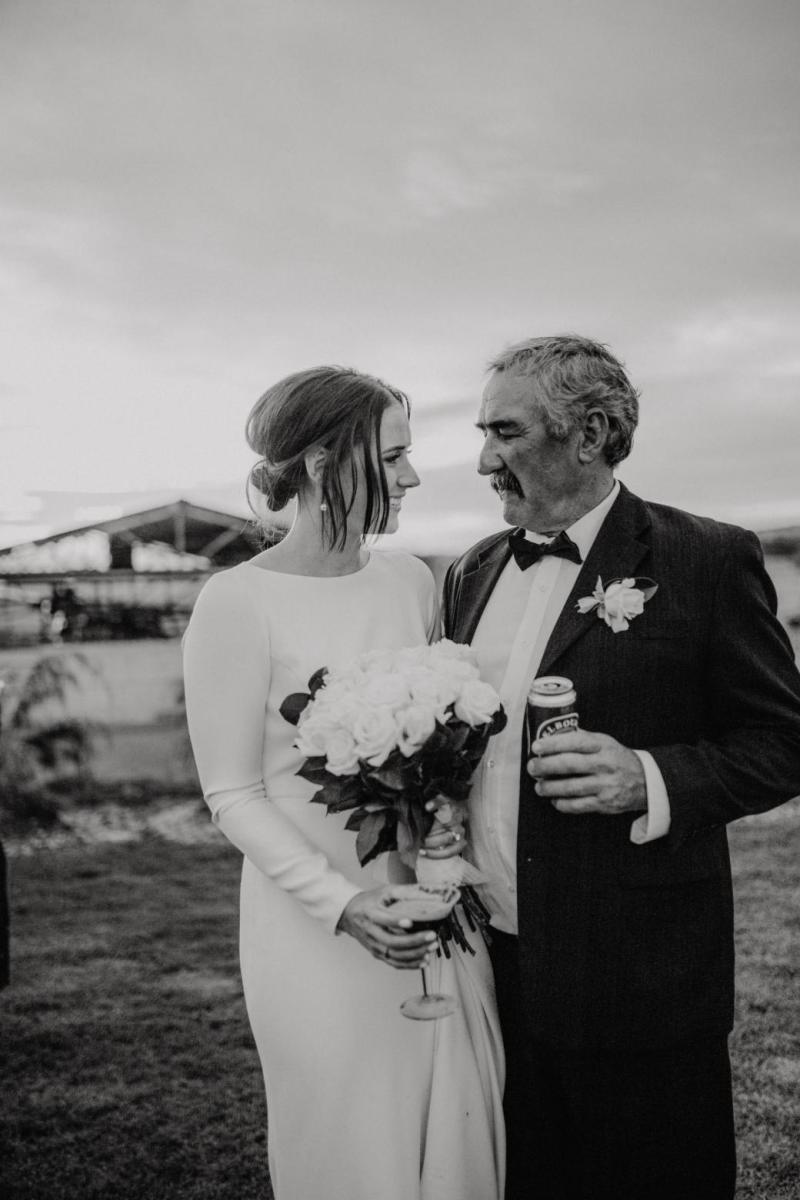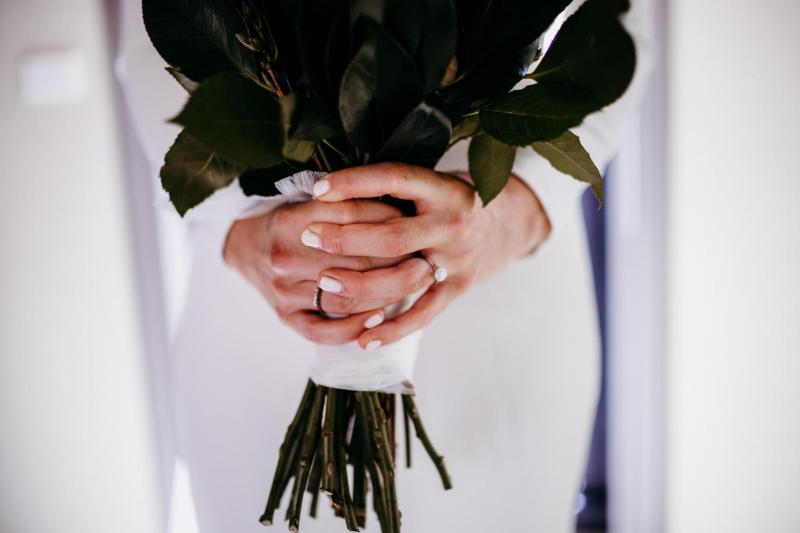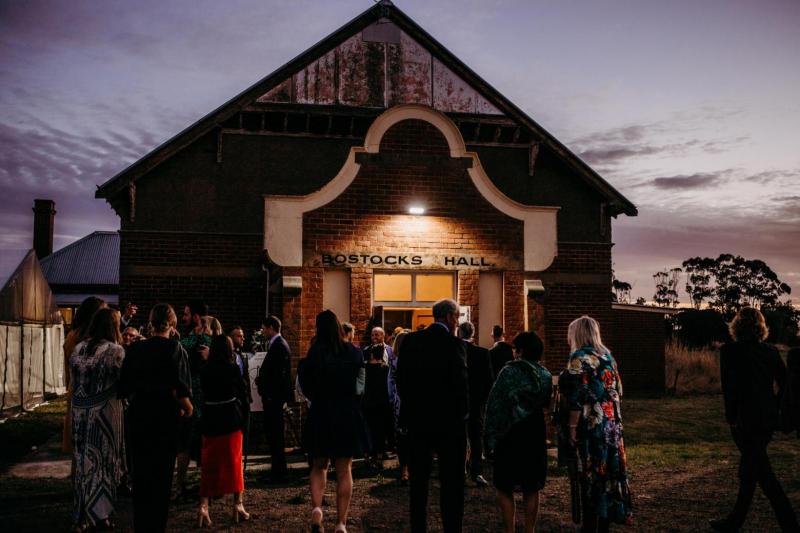 The Dress
Sophie chose the incredible Paris gown from our WILD HEARTS collection which features a figure-hugging silhouette, a high neck, long sleeves and a stunning cut-out back.
She came into KAREN WILLIS HOLMES in Melbourne with the intention of trying on her Pinterest and Instagram favourites, the heavily beaded Celine and Cassie gowns. We see this time and time again where brides end up wearing something completely different to their vision and Sophie is a perfect example of this.
"They just didn't suit my body or give me that wow moment. I tried on the Nikki and Aubrey and really loved the simpler fabric that created more of an elegant and timeless feel. Then my sister and I had simultaneously spotted the Paris gown. As soon as I put it on I really did get that 'feeling'. It was simple, elegant and timeless.
I tried on the Paris gown and instantly felt like myself. It completely suited the type of style that I wanted for the whole wedding, which was black tie but obviously a little more relaxed being in the country. We played around with the back of the dress to make it a little more modern, and I eventually got all but one of the buttons removed to open the back up."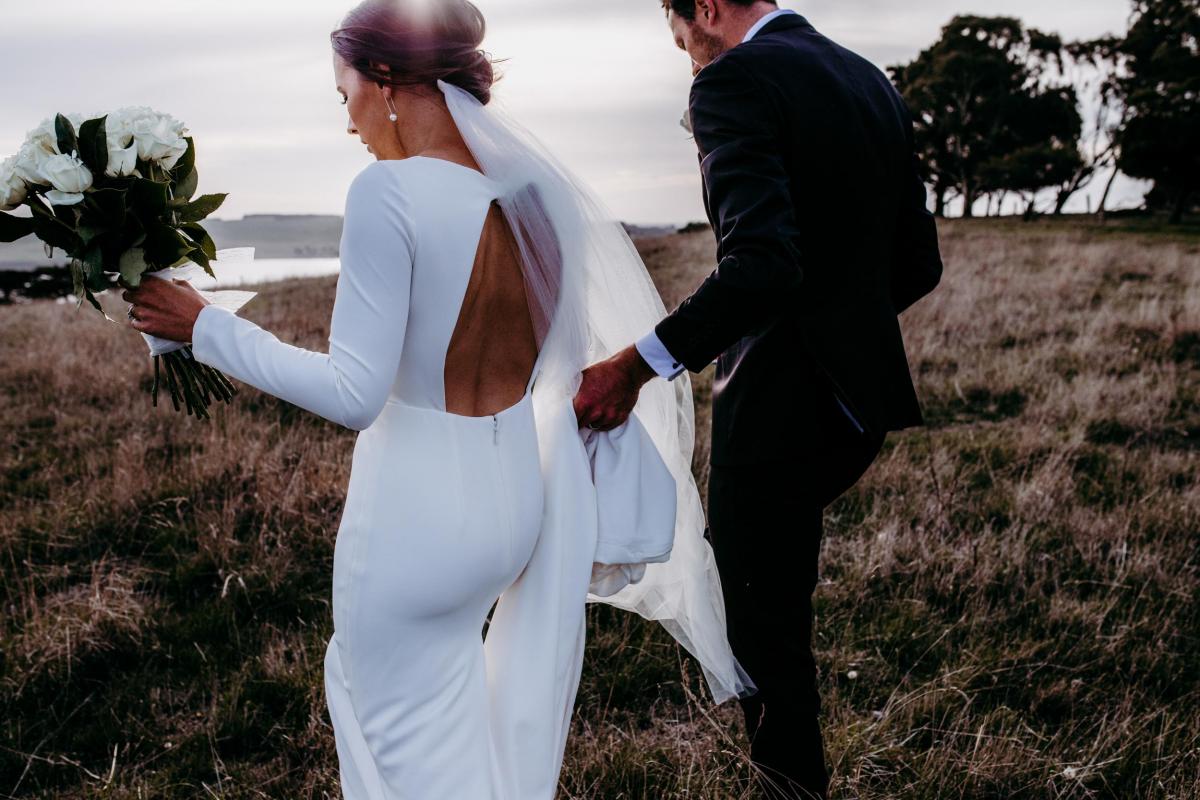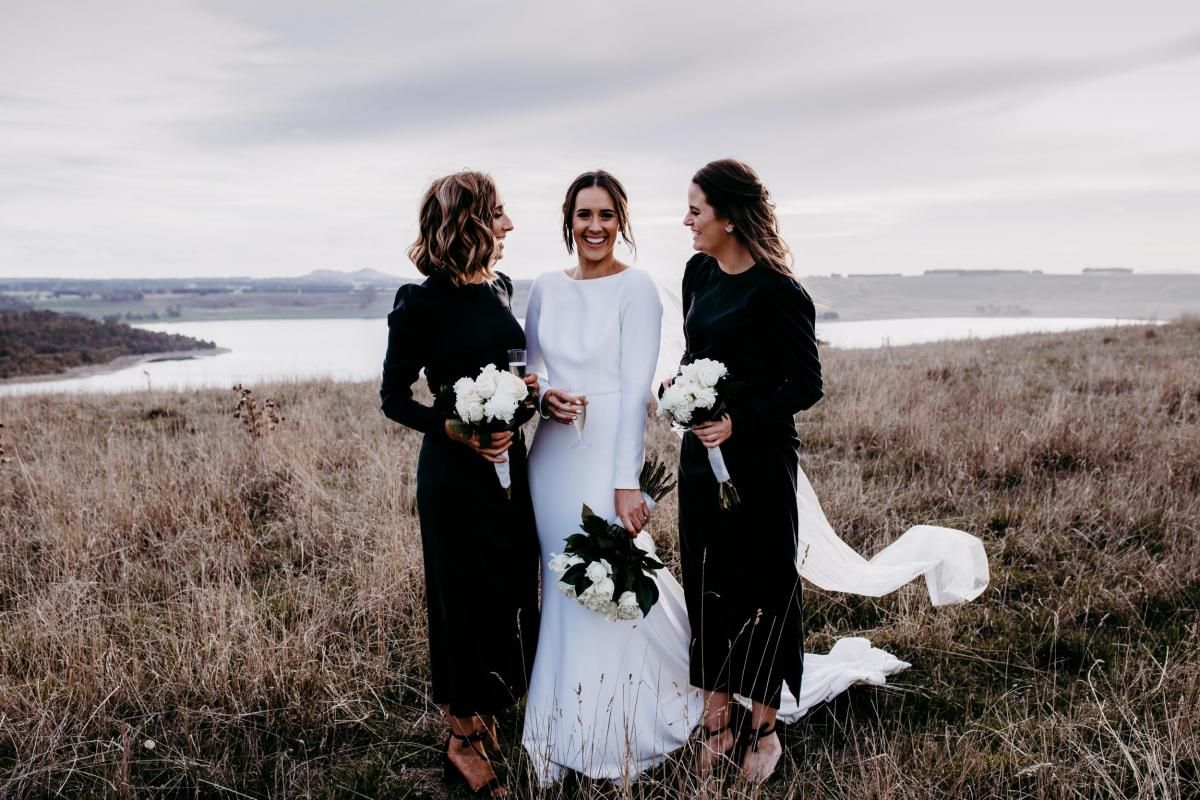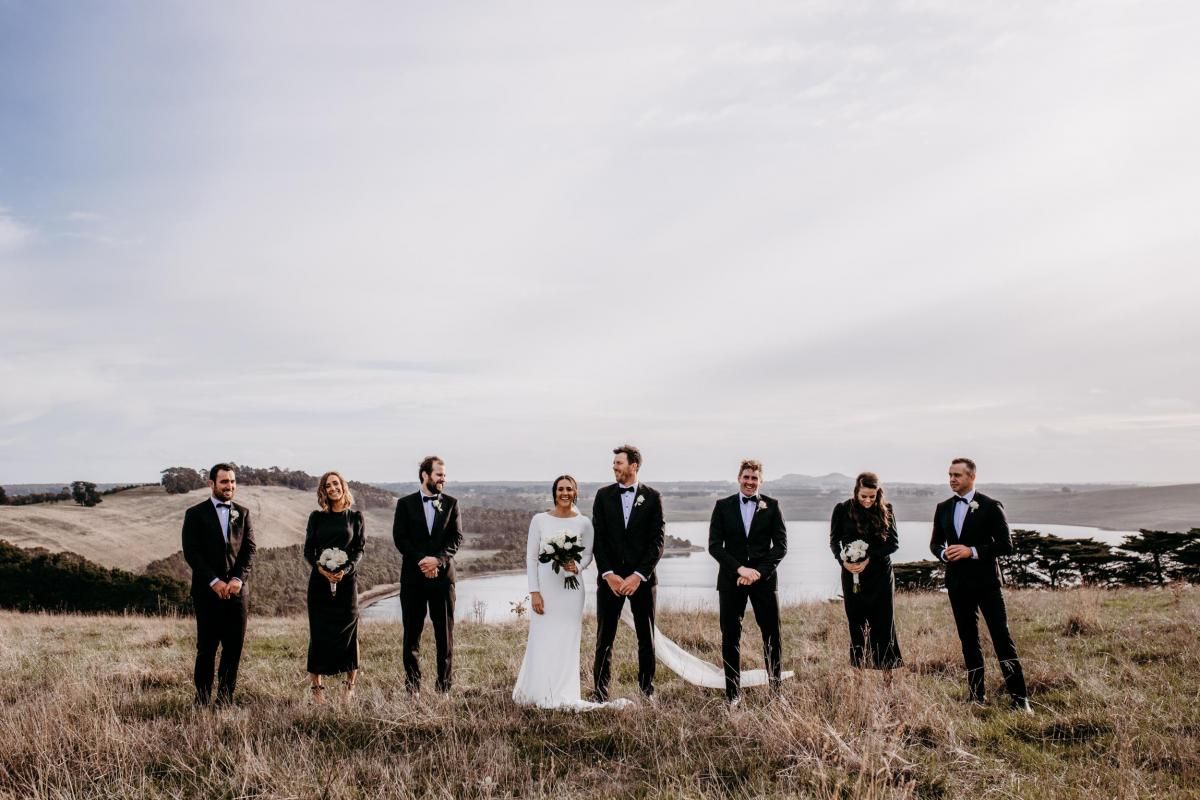 Gown hunting tips
"I would have said get something in the style that you wear all the time and feel comfortable in, but I didn't do that! So now I would say keep searching until you step into something that gives you butterflies. It's probably similar to choosing your husband – don't settle!"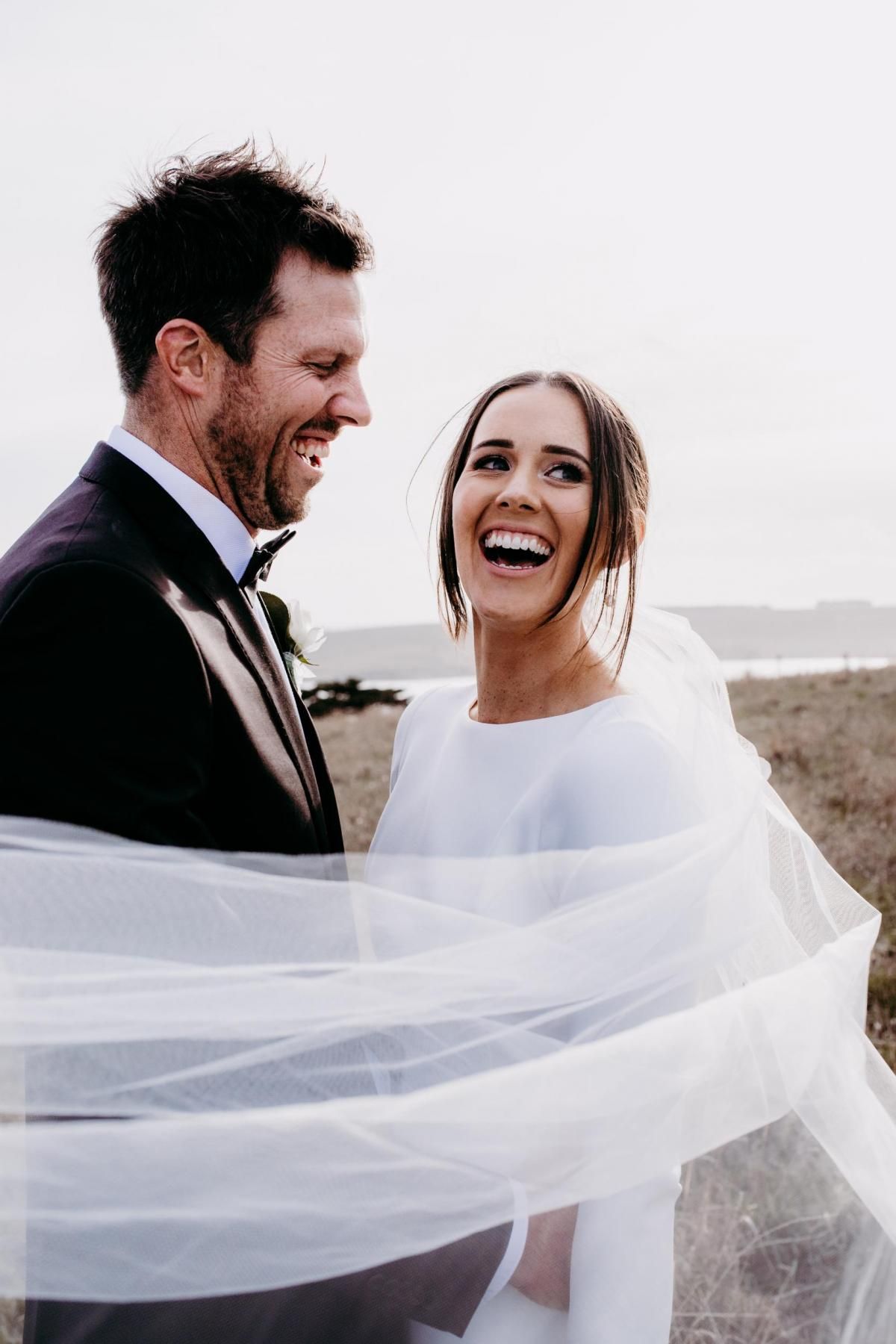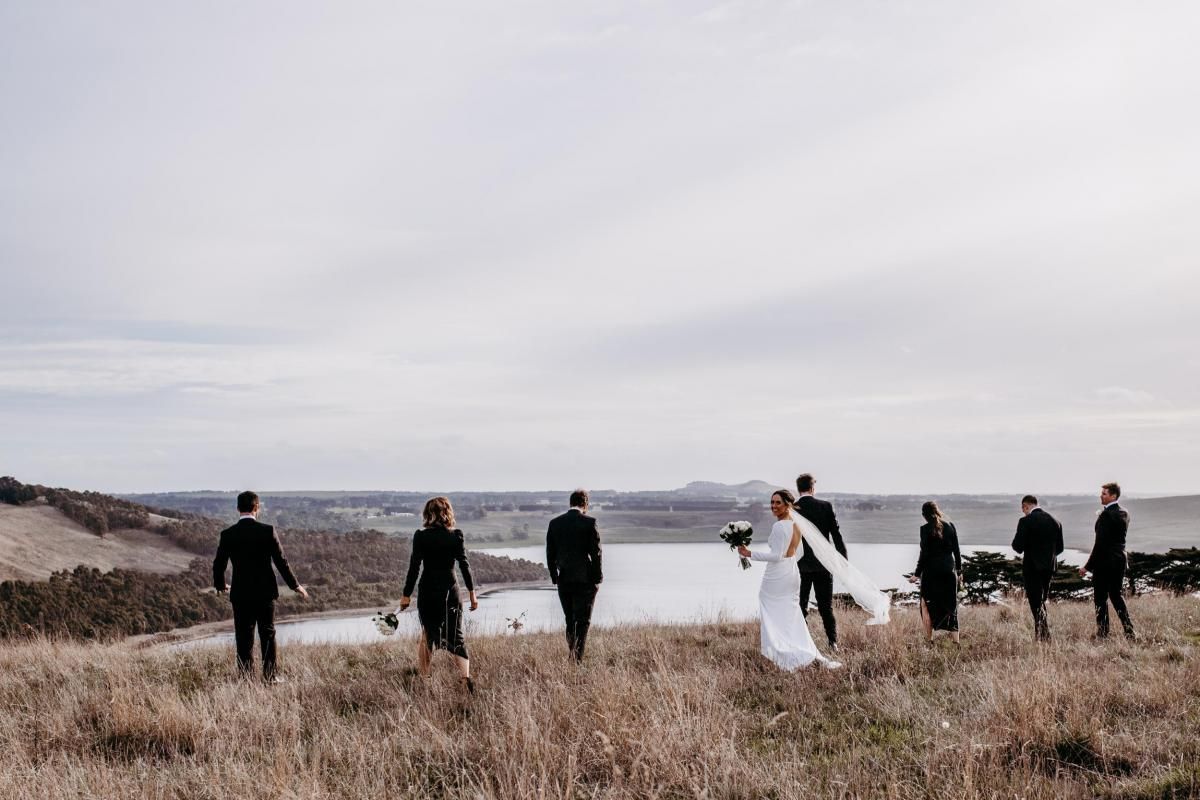 What does love mean to you?
"My brother read this from James Kavanaugh at our ceremony, which I think describes love perfectly!
To love is not to possess, to own or imprison, not to lose one's self in another. Love is to join and separate, to walk alone and together, to find a laughing freedom that lonely isolation does not permit. It is finally to be able to be who we really are, no longer clinging in childish dependency nor docilely living separate lives in silence. It is to be perfectly one's self and perfectly joined in permanent commitment to another – and to one's inner self."