Jemma & Ryan's Sydney Waterfront Wedding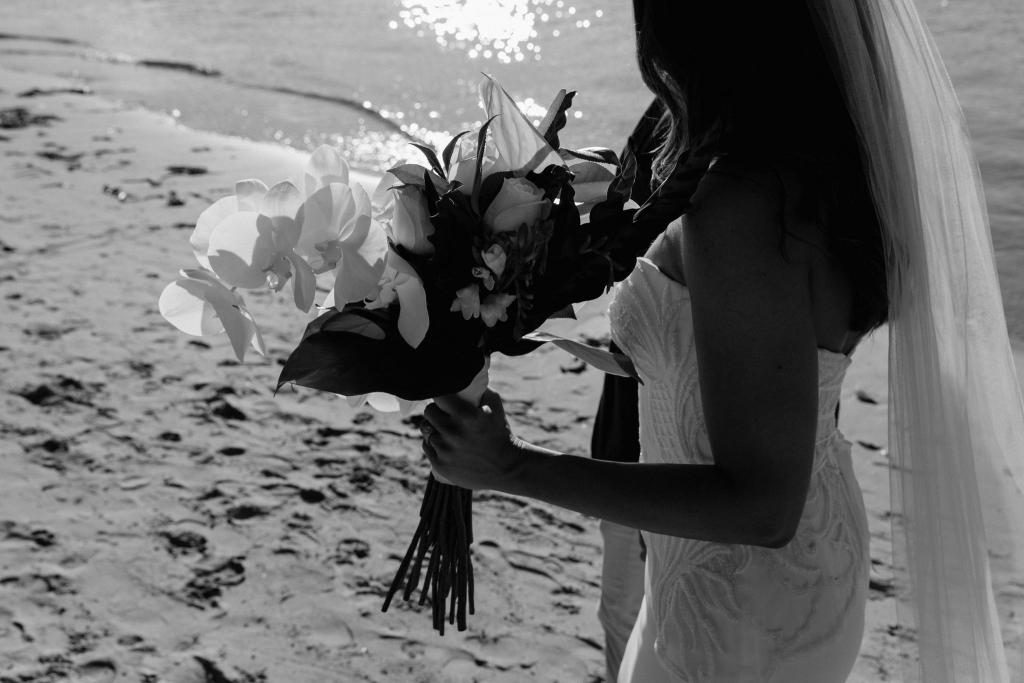 Ryan and Jemma met at a mutual friend's wedding in early 2015. Jemma was a friend of the bride and Ryan a friend of the groom. Ryan now tells Jemma that at the time he was too shy to approach her on the night, but luckily his friend worked his magic and introduced the two. The couple has been inseparable ever since!
On the proposal
On a holiday in Fiji over New Year's Eve, Ryan made a dinner reservation in a private cabana on the beach front. He waited until after the sun went down, and after the entrée, main and dessert, and a quite a few drinks, he then popped the big question. "It was very cute and probably the most romantic thing he's ever done."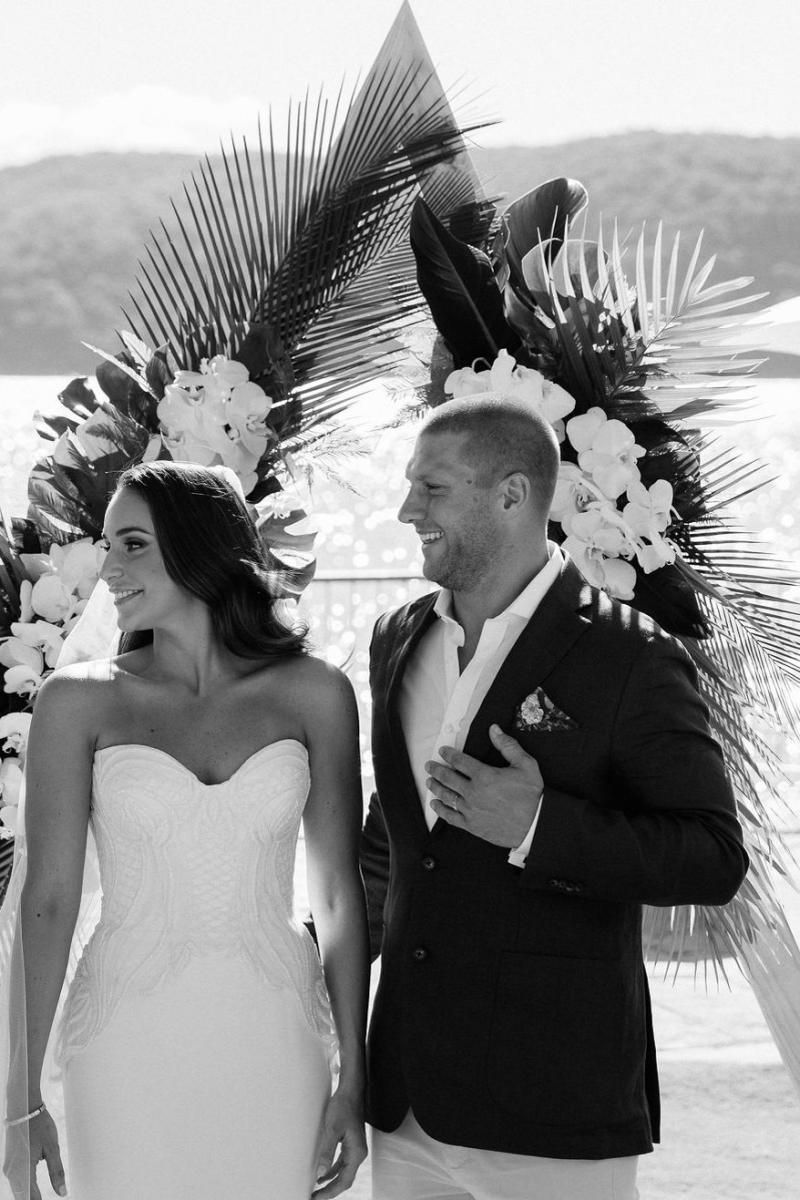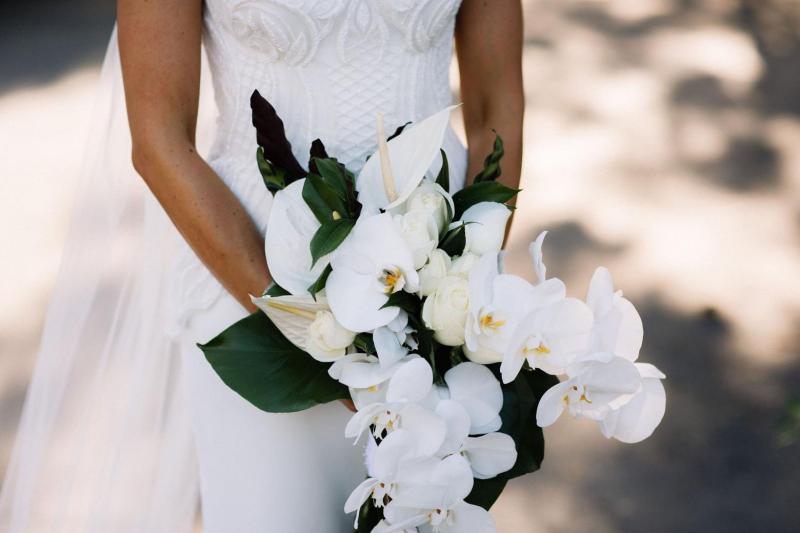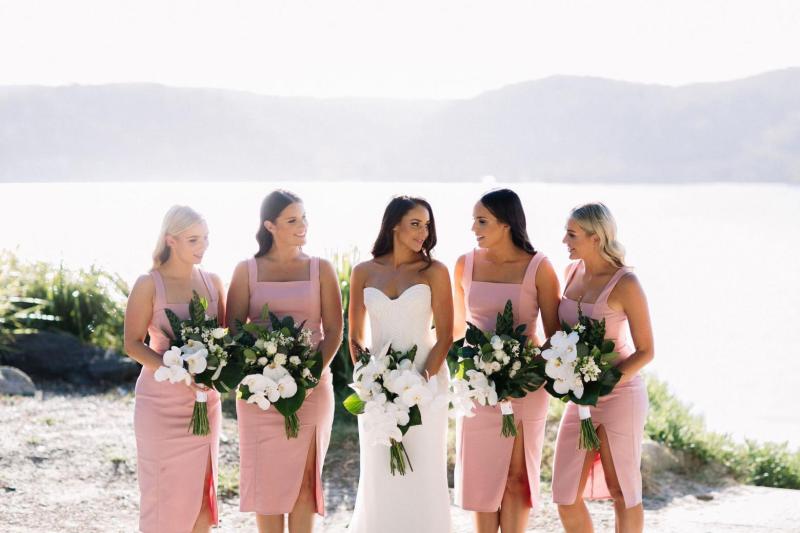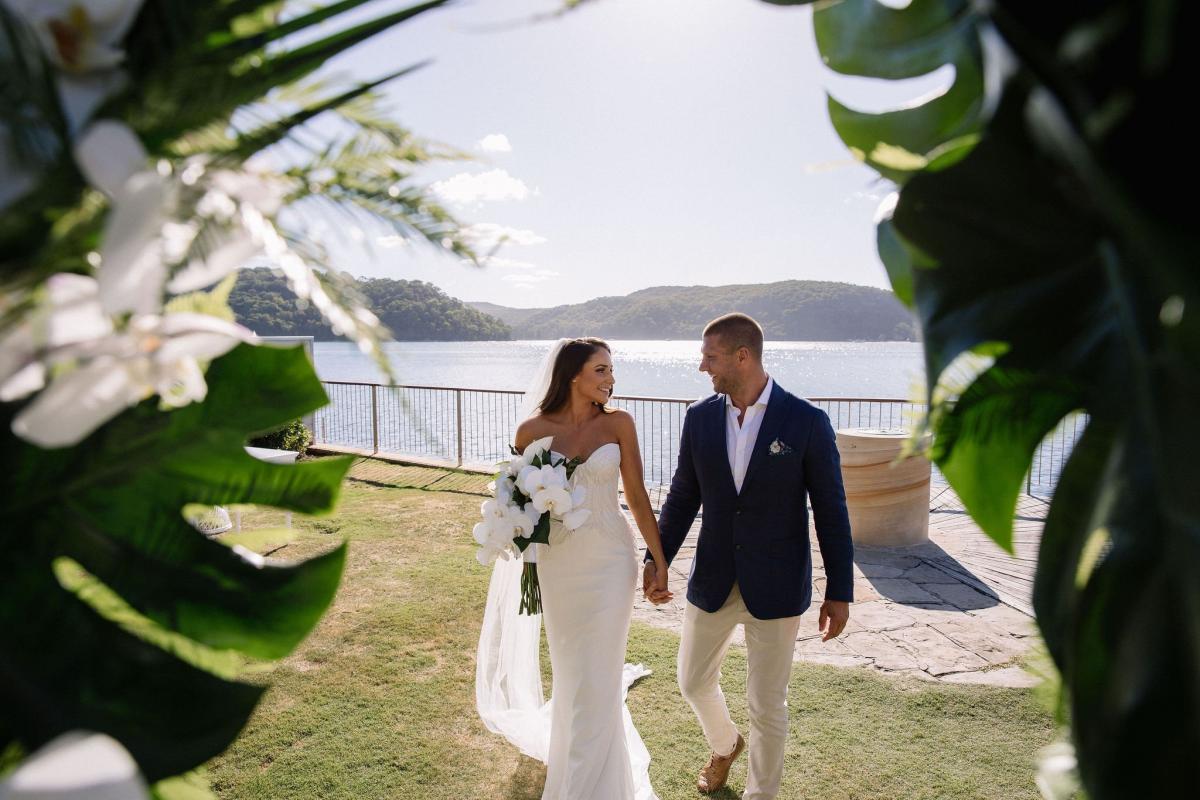 All the styling details
Jemma and Ryan wanted their wedding to be a relaxed party, overlooking the ocean with a focus on having great music, food and drink. "Moby's ticked all the boxes. The venue is beautiful, with amazing floral displays, an oyster and sashimi bar that the guests loved, fresh seafood canapes and delicious cheese boards for dessert."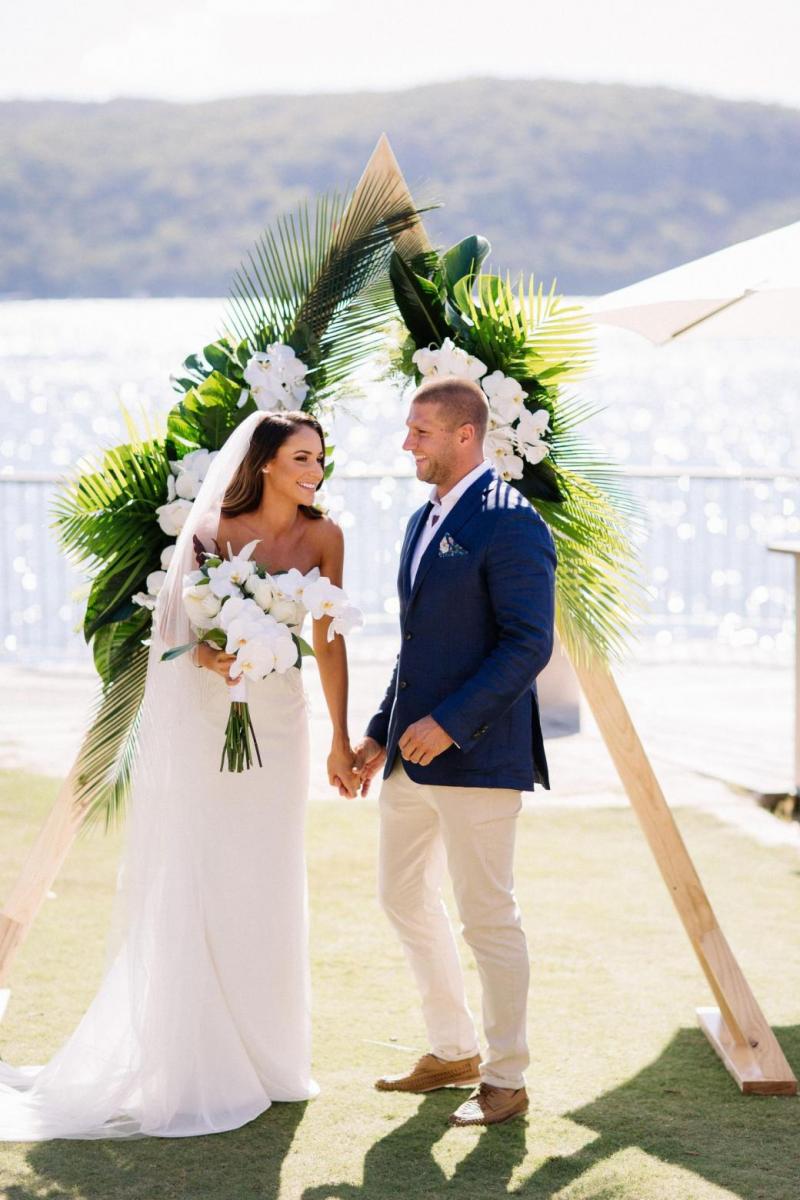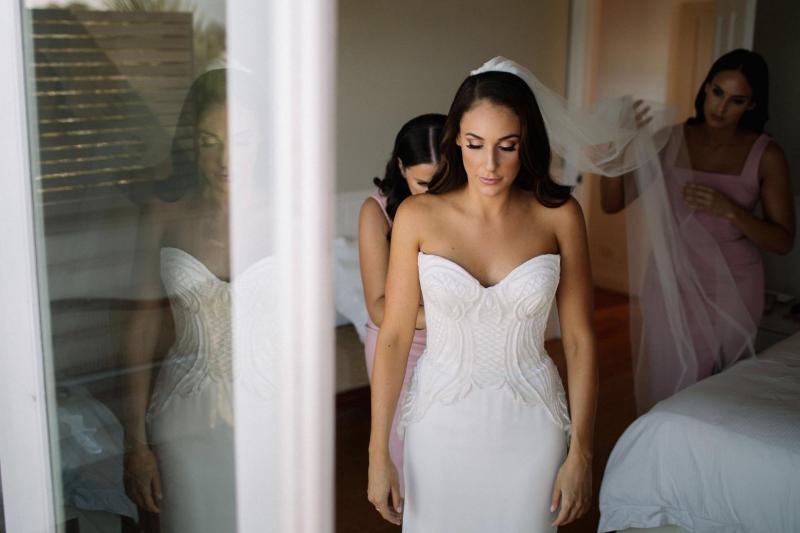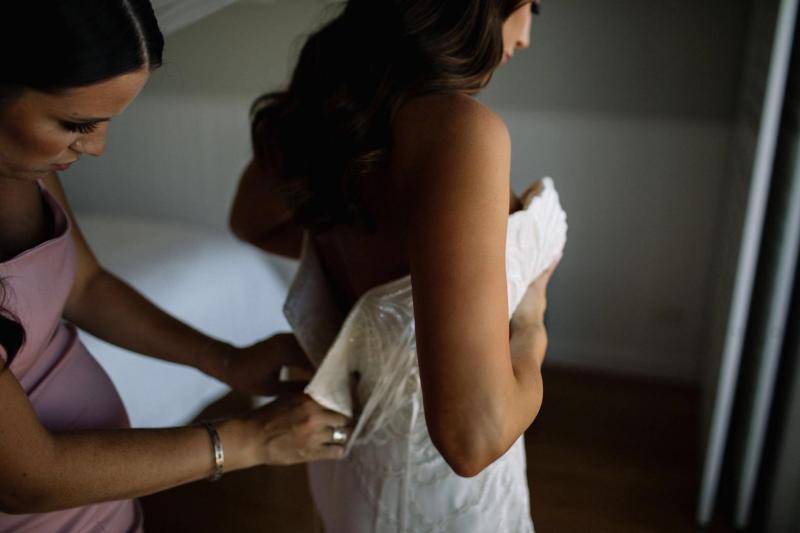 The Dress
After following KWH on Instagram for a while and finding so many gowns that she was loving, it was an easy decision for Jemma to visit our Sydney boutique. Jemma wore the Jessamine gown from our Limited Edition BESPOKE collection which she found herself attracted to because of the detail of the gown. "I loved the beaded corset! It looked so gorgeous from the front and the back."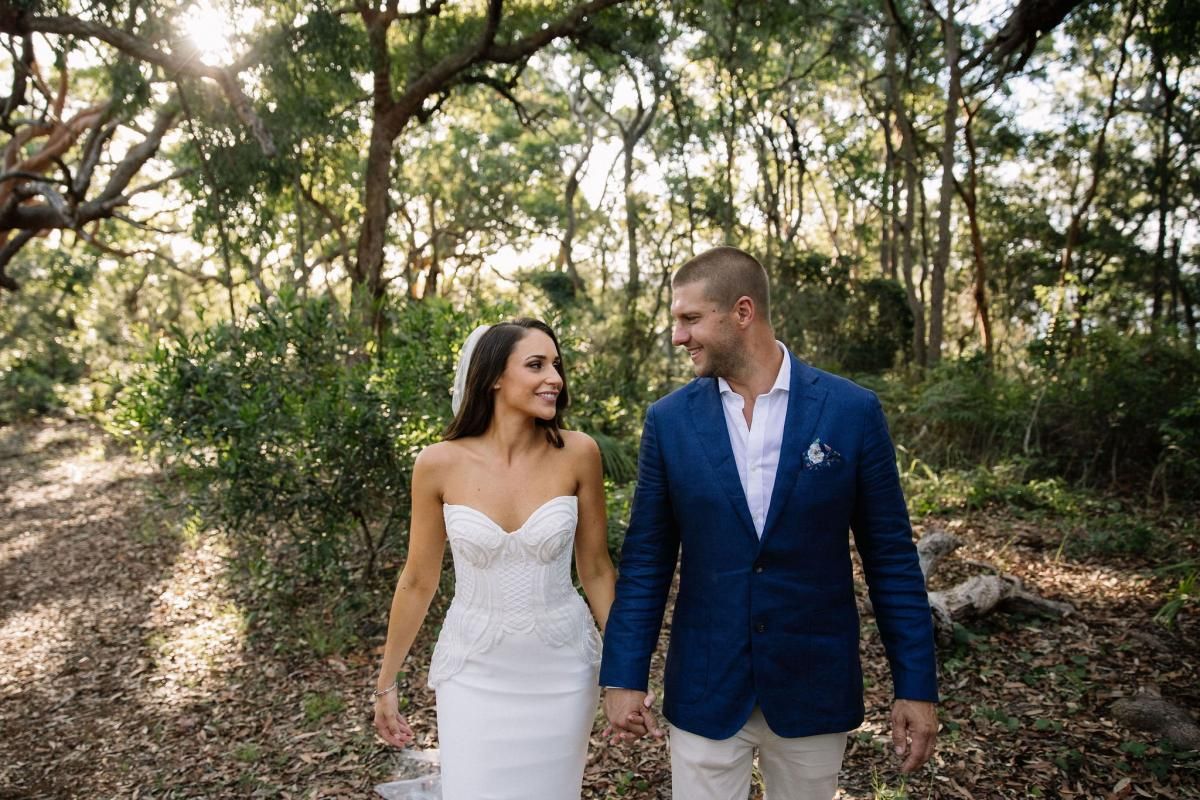 Gown hunting tips
"When I started searching online for wedding gown inspo, I saved a lot of images of dresses that ended up being totally different from Jessamine. What I found was- it's better to try on gowns that work for your body shape and not to have a strict criteria on what it needs to be like. Be open to trying on other styles and you will find your perfect gown!"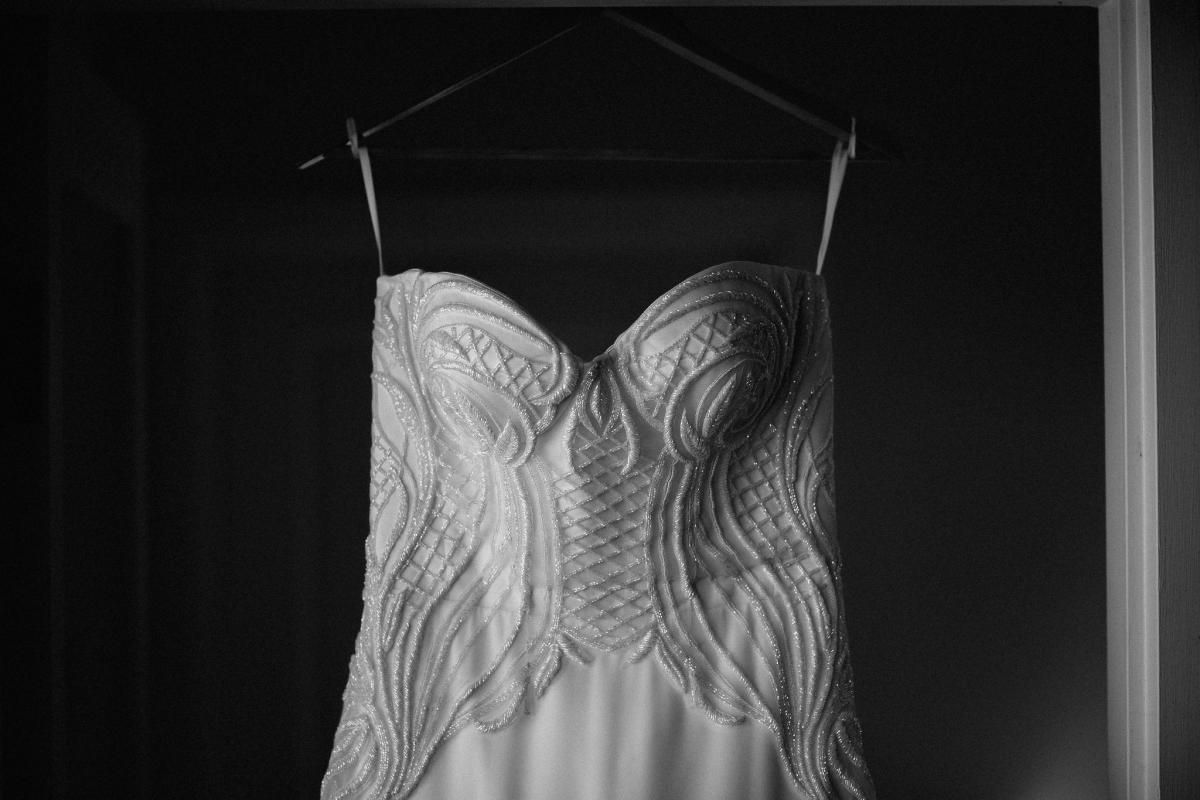 What does love mean to you?
"Love for me is finding someone that makes you happy and that you can trust, someone you can count on and that always has your back."