Local Eats To Enhance Your Bridal Shopping Experience With KWH
Our picks for the best cafe's near KAREN WILLIS HOLMES boutiques
Congratulations! You've found your gown, probably one of the biggest items to be ticked off your wedding list – oh and thank you for choosing KAREN WILLIS HOLMES – we can't wait to see you walk down the aisle very soon in one of our wedding dresses!
Now, it is a cause for celebration after making such an important decision! If you are looking for a drink to celebrate the occasion or are finding yourself Googling 'best brunch spots near me', you've come to the right spot. We have compiled a list of some of our favourite local cafes and restaurants near our boutiques in Sydney, Melbourne, Brisbane, Perth and NYC boutiques where you can celebrate after you've found your gown with your girls (or before wedding dress shopping if you are needing to fuel up!)
P.S. We might be a little bias as we frequent most of these cafes ourselves.
Enjoy!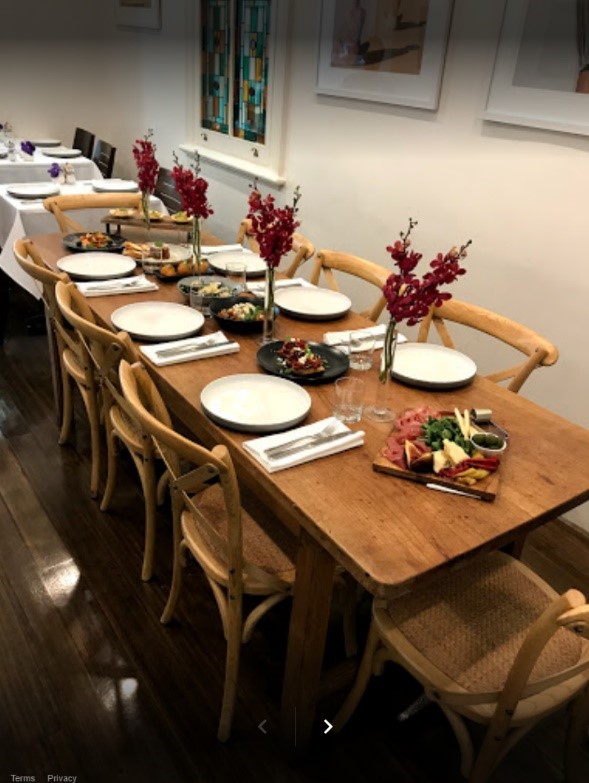 Bruno&Co
1007 High St, Armadale VIC 3143
Located straight across from the Melbourne boutique on High street Armadale, Bruno&Co has everything you need whether you need a coffee, food or if you want a cheeky espresso martini prior to, or after your appointment at KAREN WILLIS HOLMES.
Owned by Vito Bruno, the homely cafe provides a perfect calming atmosphere and lets you imagine that you're in a small cafe somewhere in Italy. Not only do they provide exceptional food and service, but we also think they offer the best coffee in Melbourne. Making it the perfect cafe to unwind at after finding your dream dress at KAREN WILLIS HOLMES.
*Bruno & Co are re-opening their dine-in option from October 29 (yay!) and have introduced a new digital way of ordering and paying at your table – cool!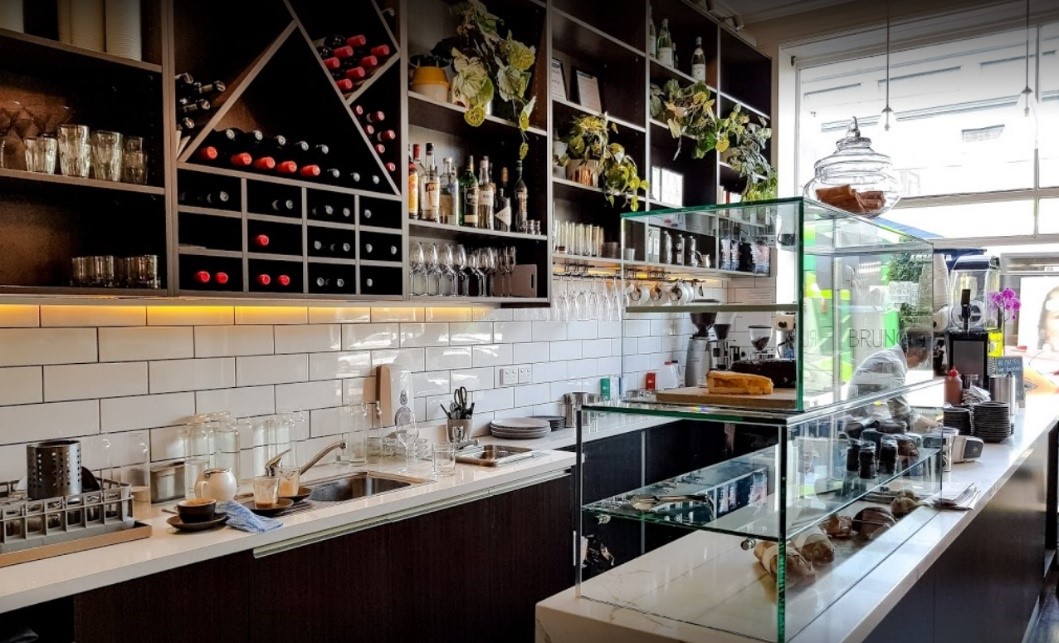 The Kettle Black
50 Albert Rd, South Melbourne VIC 3205
The Kettle Black is located in South Melbourne and sources local produce for ingredients, making it the perfect spot for lunch after your appointments. It is light, bright, airy and totally inspiring.
The Kettle Black provides a truly distinctive dining experience as the cafe itself is situated in a heritage-listed 1880's terrace house with a state of the art modern interior that has won Eat and Drink Design Awards, making it jump to the top of our list!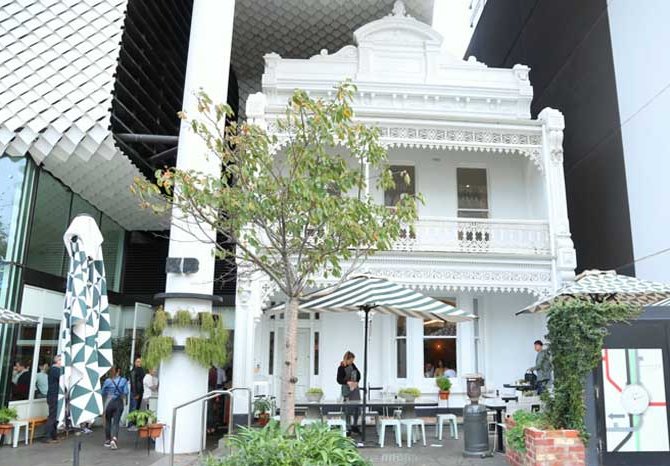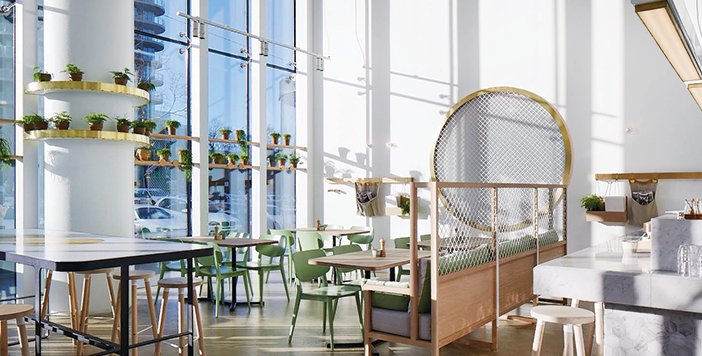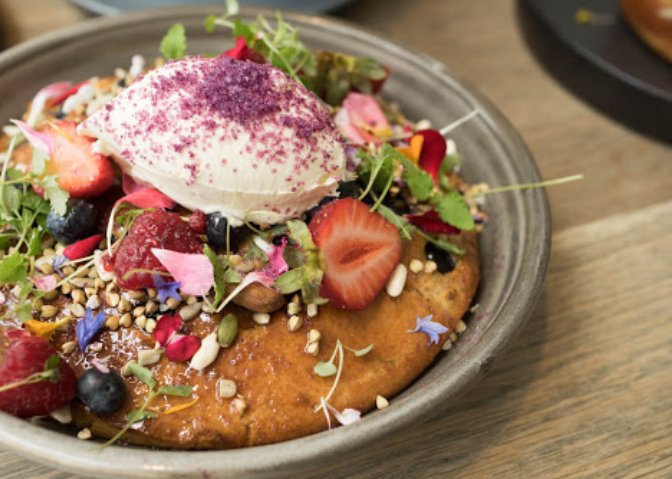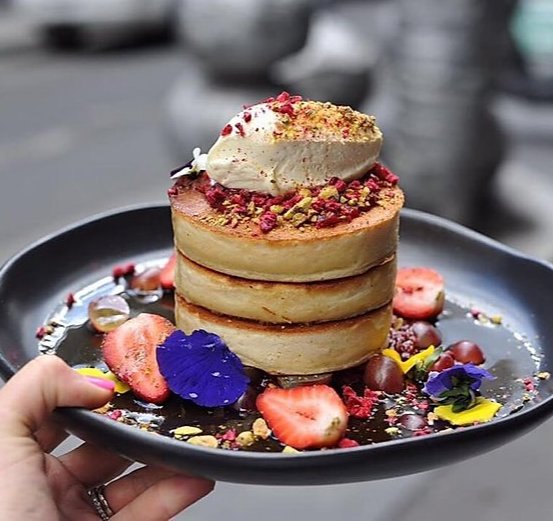 Two Birds One Stone
12 Claremont St, South Yarra VIC 3141
After finding your wedding dress at KAREN WILLIS HOLMES, travel a short distance to South Yarra to celebrate in the cosy booths of Two Birds One Stone.
Choose something to eat from their seasonally changing menu and a delicious coffee to wind down and reward yourself.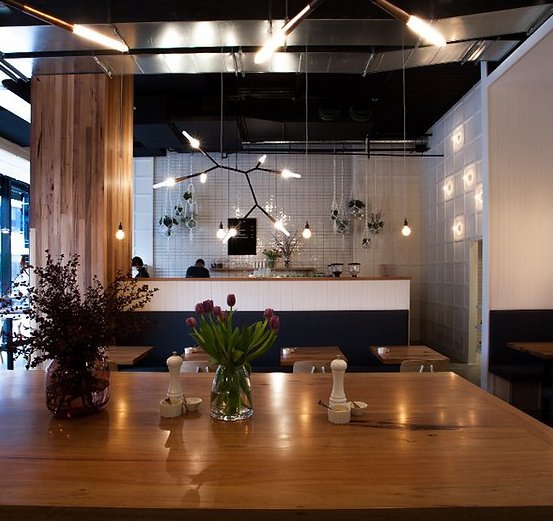 The Grounds of Alexandria
7A/2 Huntley St, Alexandria NSW 2015
Only a short walk from the Sydney boutique, The Grounds of Alexandria has everything you need with places like – The Café, The Potting Shed and the Bakery & Patisserie, all producing local fresh wholesome meals.
Wherever you eat is completely up to you as you are spoilt for choice with additional stalls around the grounds.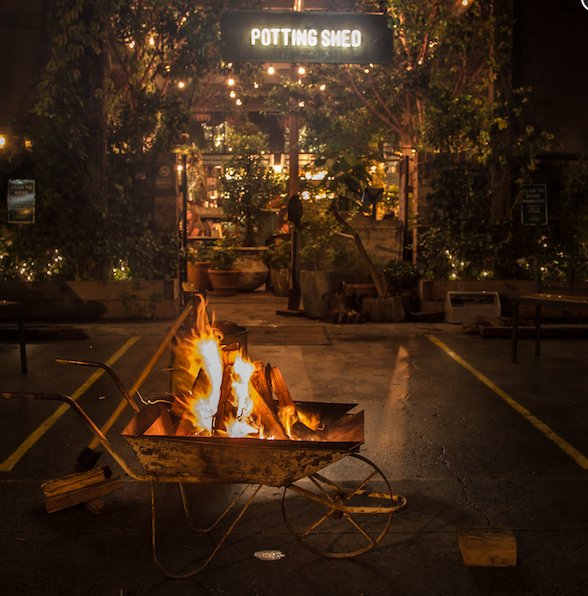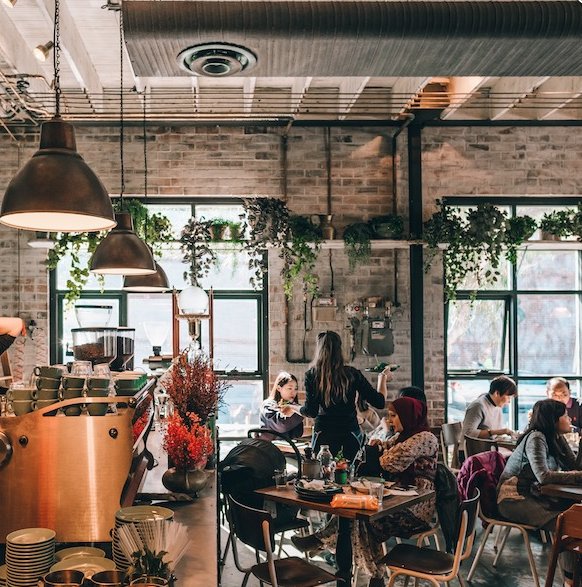 5th Earl Rosebery
34 Morley Ave, Rosebery NSW 2018
Make your way to the 5th Earl Rosebery for a late breakfast or lunch and enjoy the relaxed, antique atmosphere that has been created by the owners.
Open early from 6:30am to 3:30pm, 5th Earl Rosebery gives you plenty of time to visit after the excitement of your appointment and finding your gown with us!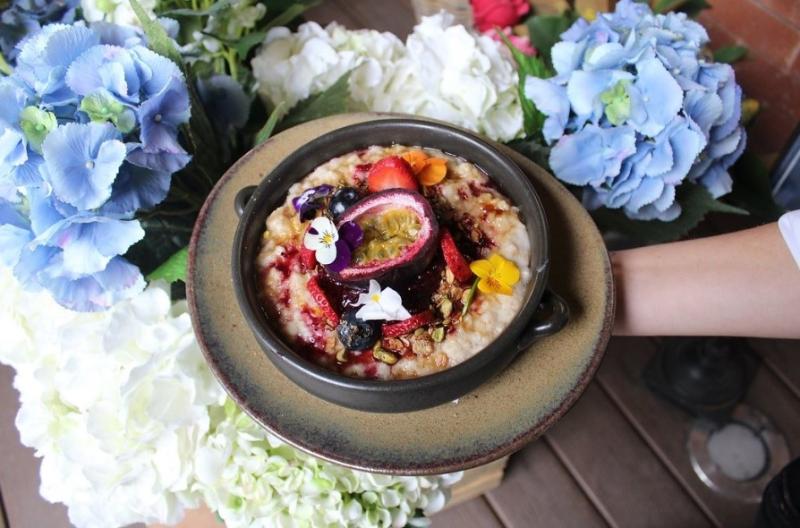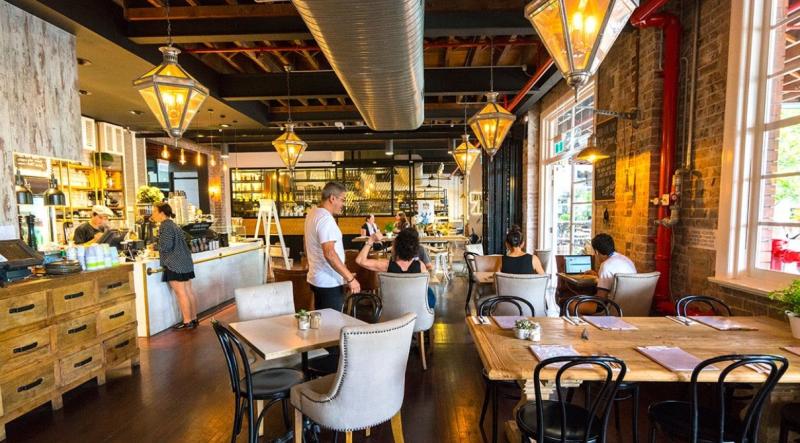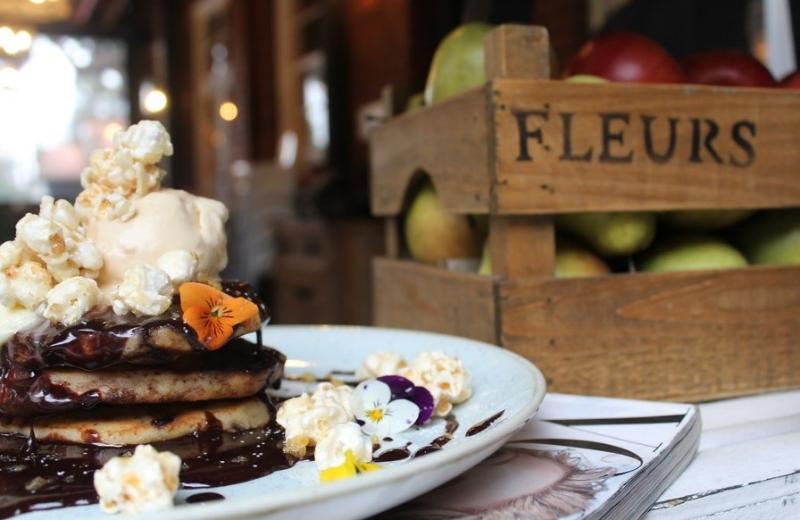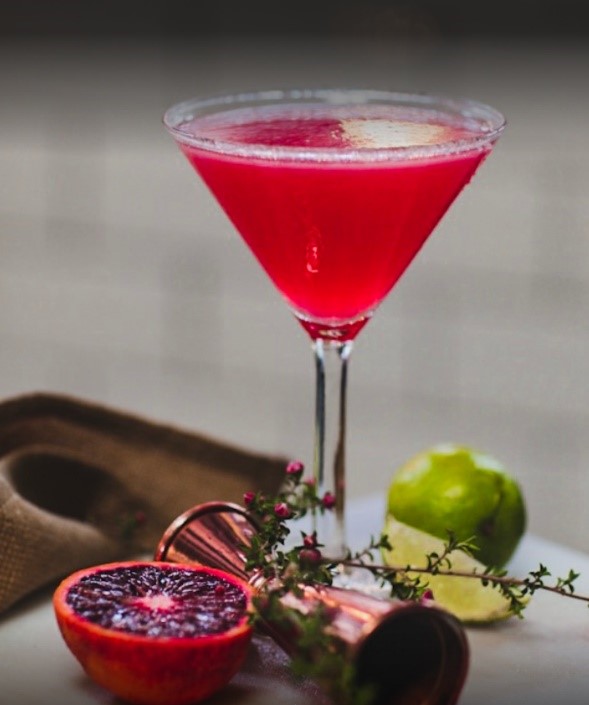 No. 5 Restaurant and Bar
5 McCauley St, Alexandria NSW 2015
If you're looking for a gourmet experience with delicious food after finding your gown, look no further than the No. 5 Restaurant and Bar.
With an array of cocktails, mocktails, sake & umeshu the restaurant provides the perfect setting to grab a quick drink with your entourage or sit down for a stunning dining experience.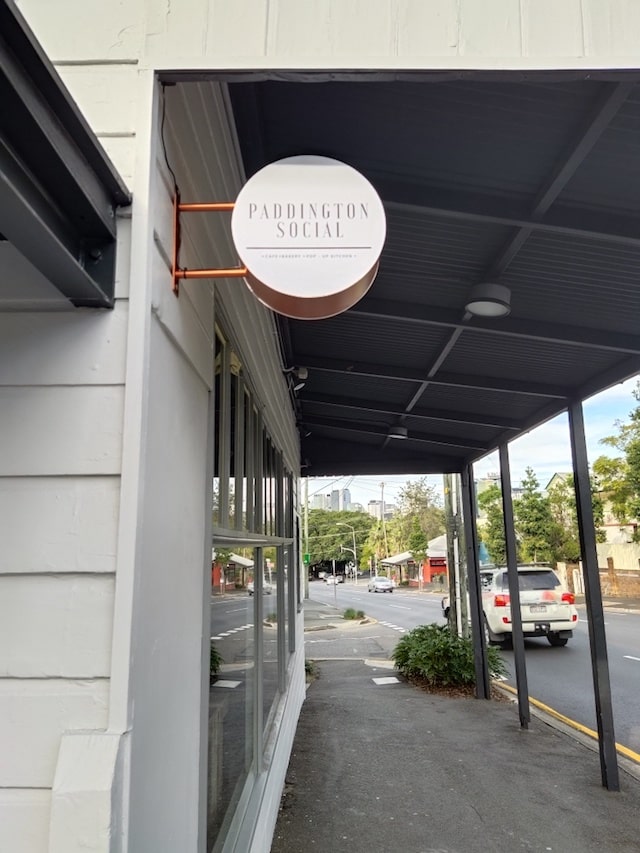 Paddington Social
167 Given Terrace, Paddington, 4064
If you're after a charming bakery-cafe right in the heart of Paddington near our Brisbane boutique, then the Paddington Social is a must-try! This cute spot boasts casual seating inside the light-filled cafe as well as more formal dining with navy velvet banquette seating, plus al fresco dining on the verandah.
The all-day menu includes a scrumptious breakfast variety, from chia and oat porridge with house-baked granola, Moscato poached pear, blackberry compote, and coconut yogurt to the highly-recommended shakshuka – baked eggs in a rich tomato sauce with grilled peppers, chickpeas, eggplant, and chorizo topped with herbed feta and served with warm flatbread.
Lek's Thai Kitchen comes alive after 5 pm at this venue, where authentic Thai, along with vegan options can be served alongside Singha beer, wine, and classic cocktails.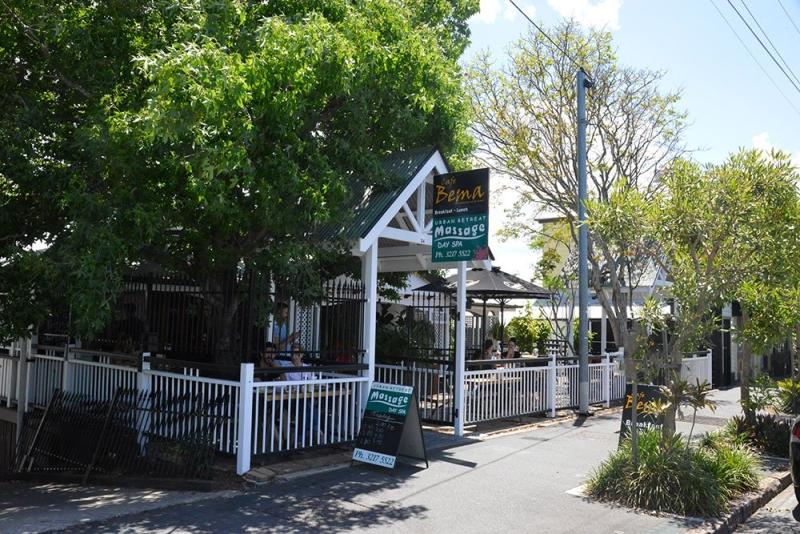 Cafe Bema
24 Latrobe Terrace, Paddington QLD 4064
Café Bema is a cool tropical garden café nestled out front of a Paddington cottage, serving out-of-the-ordinary breakfast and lunches prepared by an award-winning chef. Most importantly tho, this joint is dog friendly!
Indulge in a unique, high variety breakfast and lunch menu whilst treating yourself to one of the place's iconic drinks, such as a Charco Choc (chocolate ice-cream, crispy Charco slice, crushed Oreos, fudge sauce, whipped cream and topped with black sesame snow).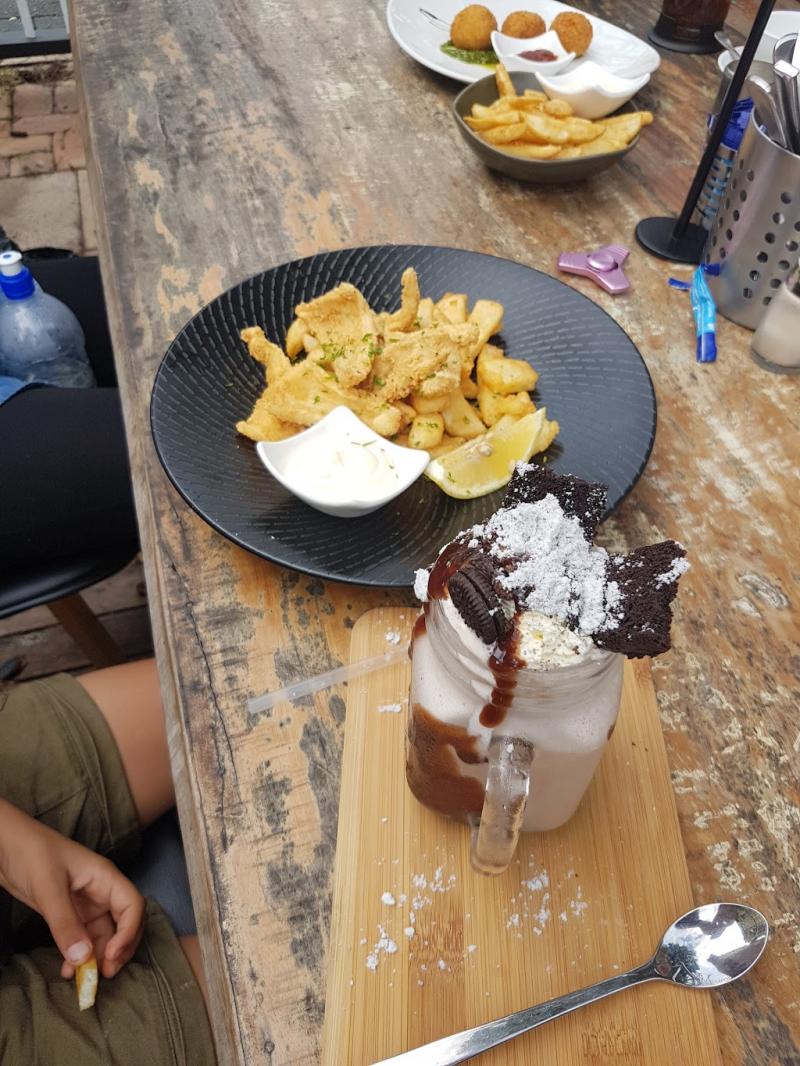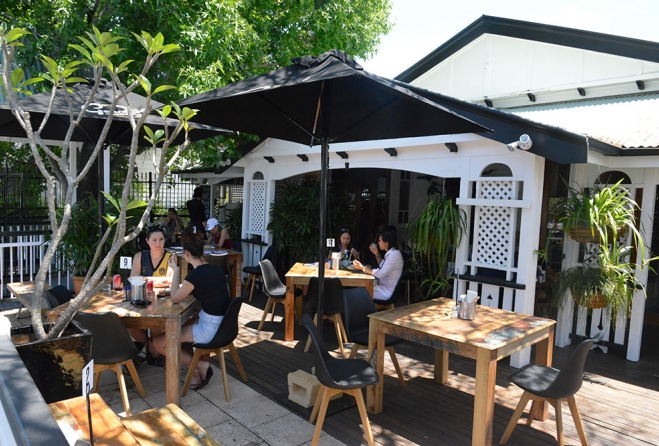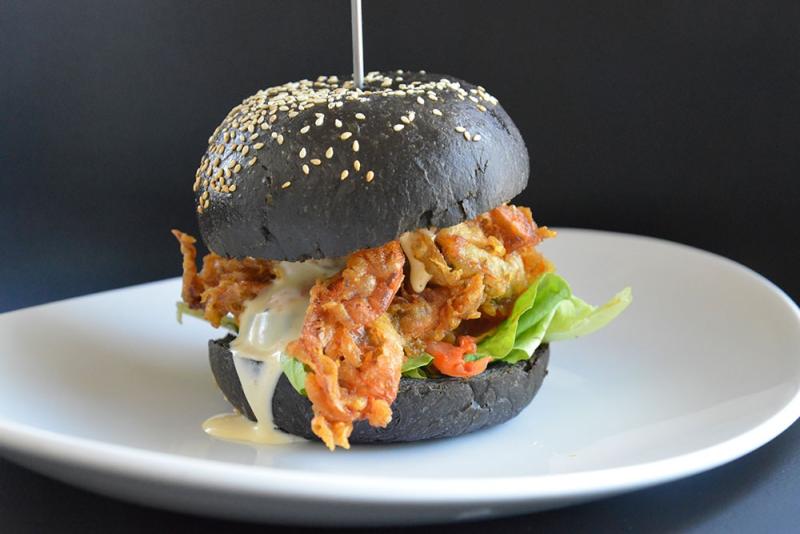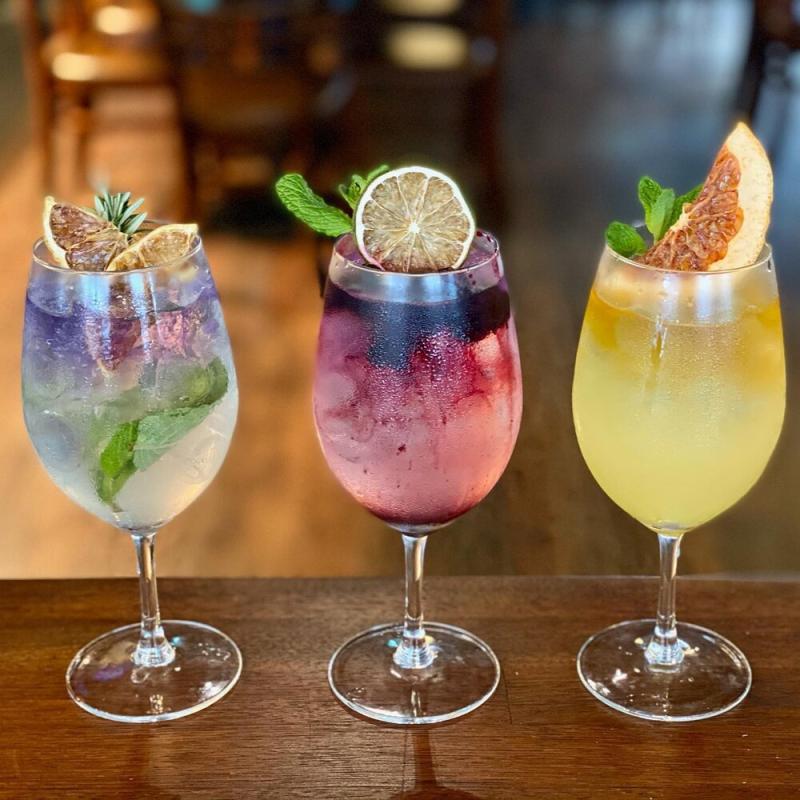 5 Boroughs, Rosalie
155 Baroona Rd, Paddington QLD 4064
Known for its delicious American-inspired eats and well-priced drinks, 5 Boroughs, Rosalie, has been a popular spot since it's opening, quickly becoming a place of relaxation for families, friends, and fur babies.
Experience Manhattan brought to life at this NYC inspired restaurant in Paddington.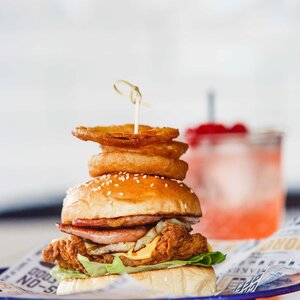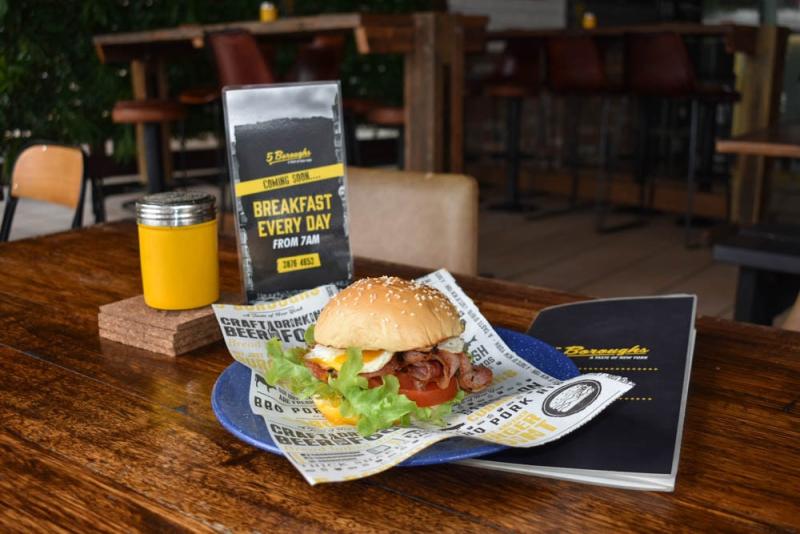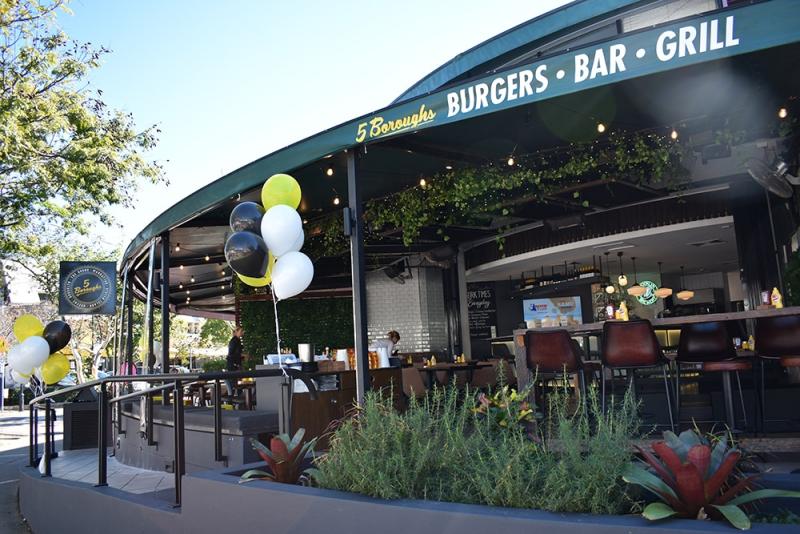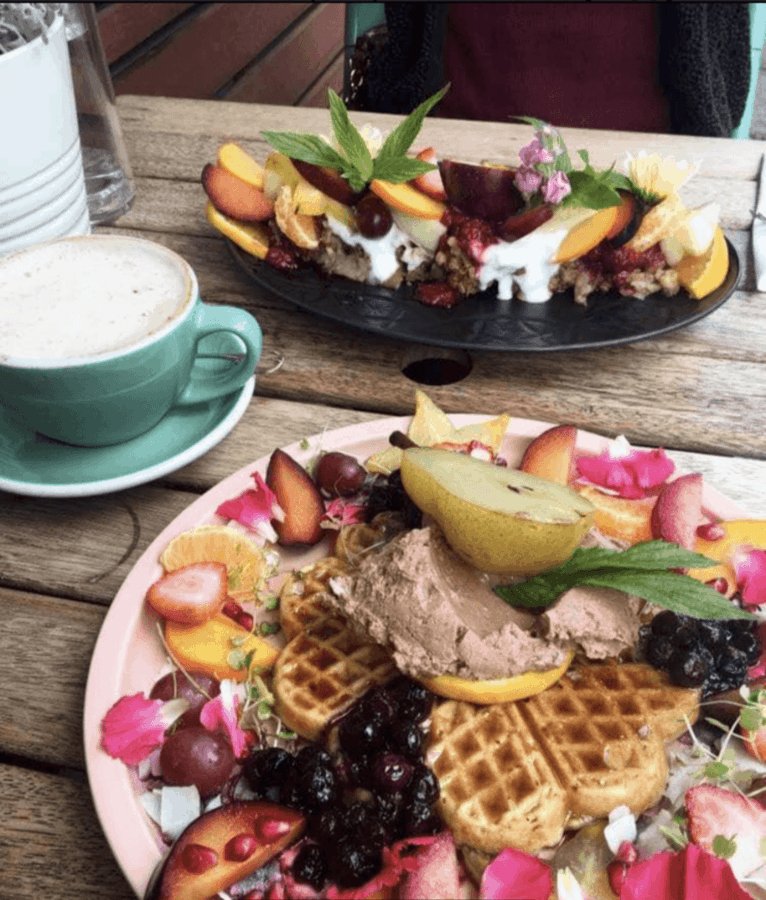 Flora & Fauna
Shop 4, 70 Aberdeen Street, Northbridge, Perth
An eclectic gem tucked away in an alley, Flora & Fauna serves the yummiest vegan and vegetarian options in such a stylish manner. Feast on breakfast items such as the Goji Superfood Muesli, Creamy Cashew Mac N Cheese, or indulge in one of their fresh cold-pressed juices.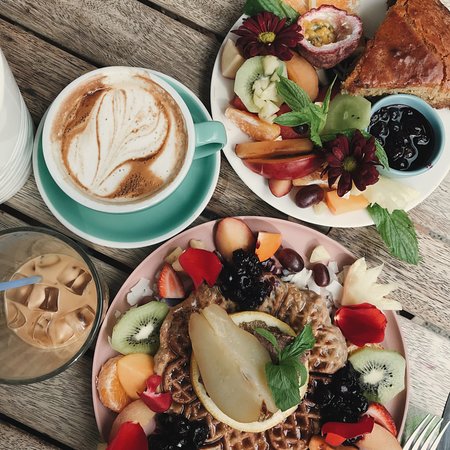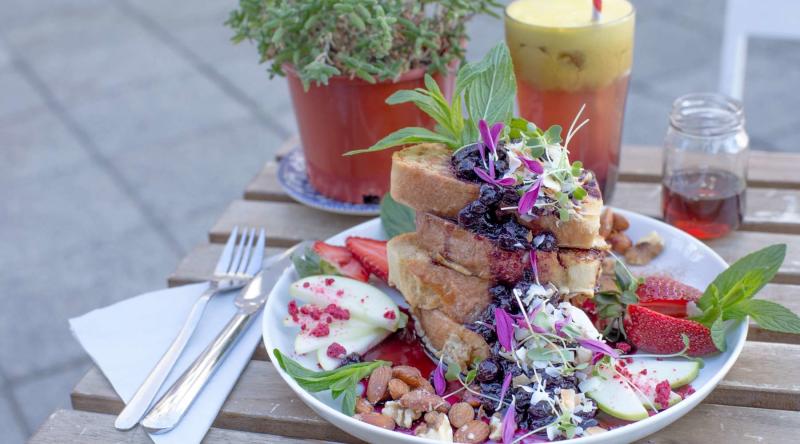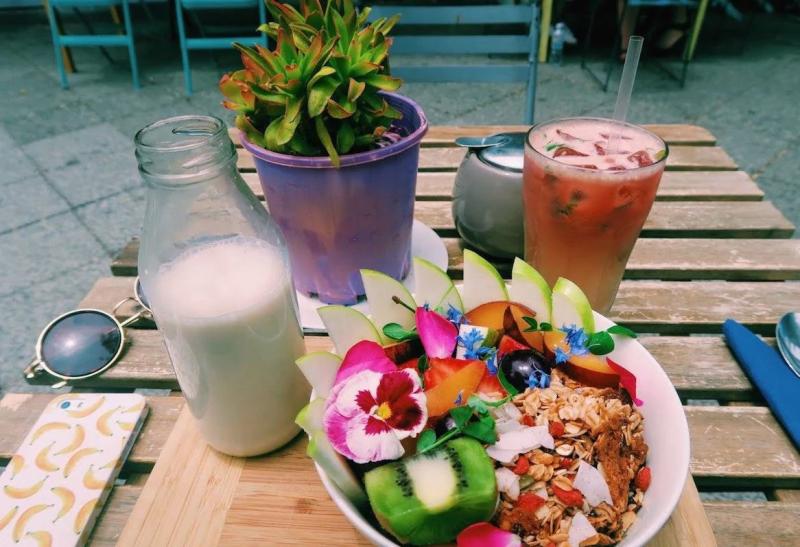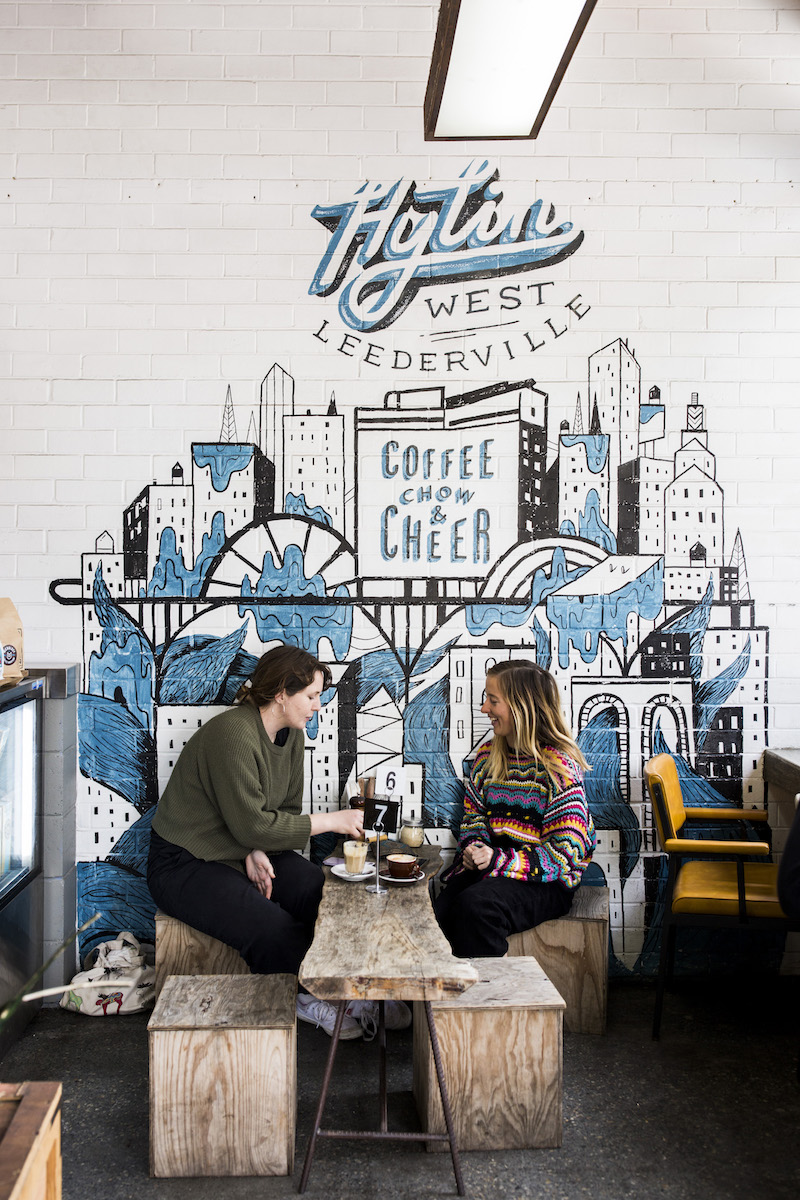 Hylin
178 Railway Parade, West Leederville WA 6007
Located in West Leederville, this architecturally designed space offers a contemporary outlook, great coffee, and mouth-watering eats. With a secret bar out the back, Hylin is the perfect spot for you and your ladies after you visit KWH Perth!
This trendy, modern space has alluring street-art murals and an industrial vibe, and offers aesthetically pleasing, creative cafe meals.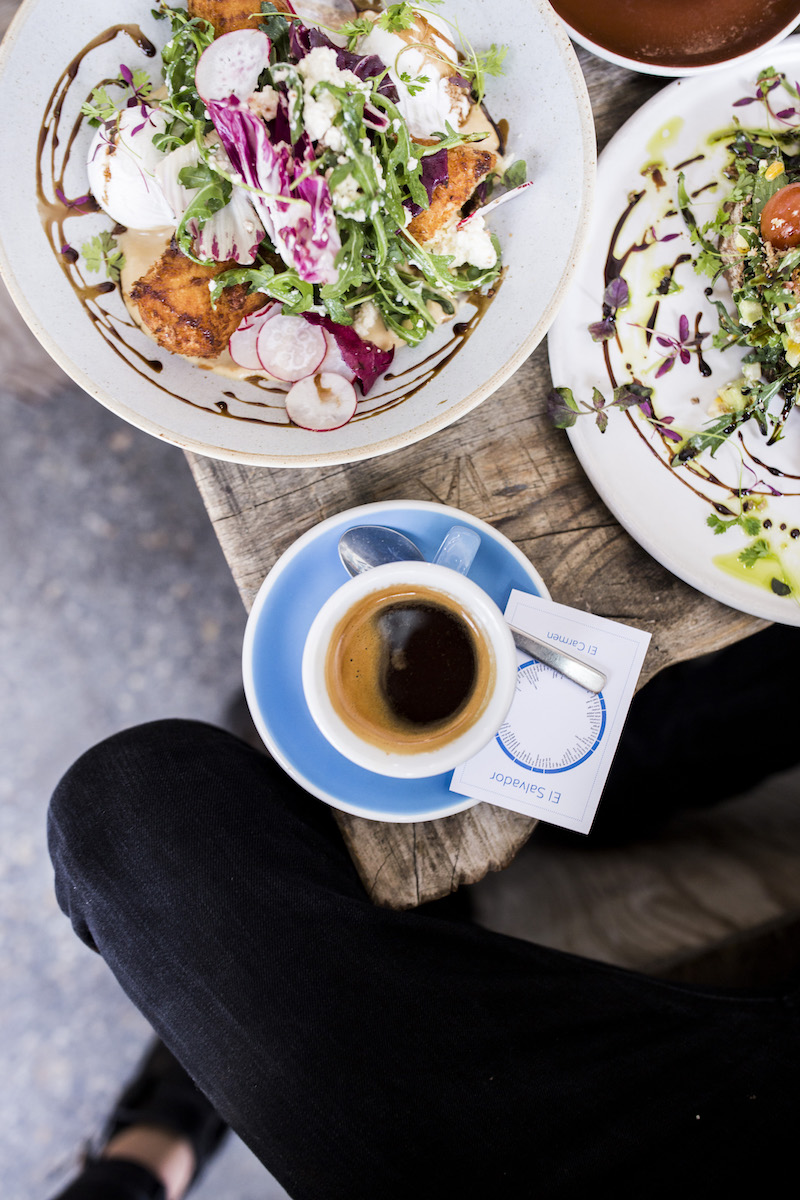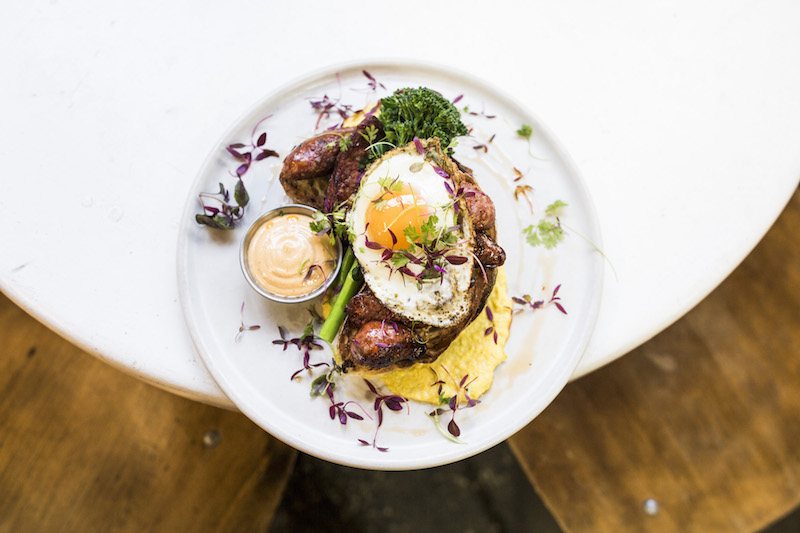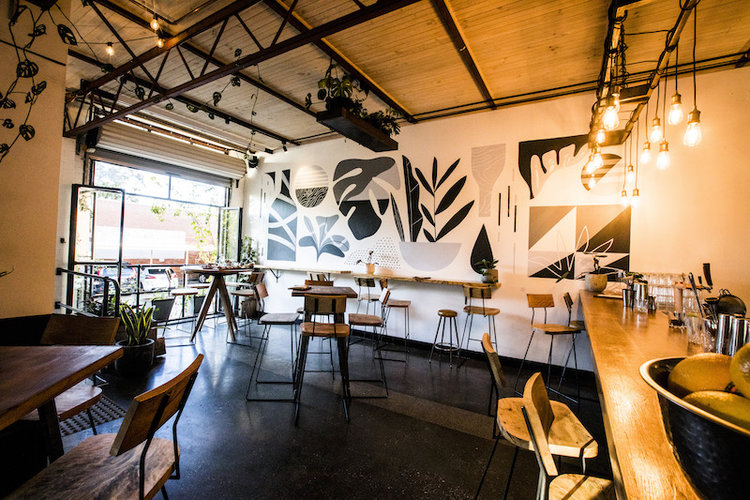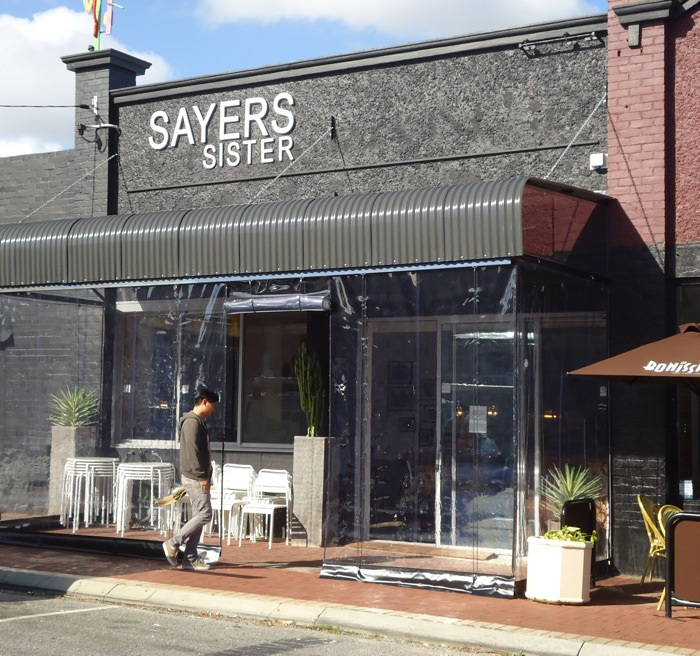 Sayers Sisters
236 Lake St, Perth WA 6000
Run by siblings Mark and Stephanie Sayers, Sayers Sisters is filled with a whole lot of love. There are lolly jars and cakes spread out on the communal table, comfy chairs, and an abundance of eclectic decorating touches.
Ladies who are after a unique dining experience, look no further! Breakfast includes kedgeree croquettes in turmeric and coconut sauce with eggs, and quinoa and oat granola with rosewater-poached pears and yogurt (yum!). And dare we say that champagne, cocktails, and even sangria are available with breakfast.