Anna and Julian's Refined Kangaroo Valley Wedding

When Julian and Anna met, Julian had recently moved to Sydney and was working as a junior doctor. Running late from work one evening, Anna nearly missed their first dinner date. Luckily by the time she arrived, Julian was still there waiting and hadn't given up on her! The couple hit it off straight away and couldn't wait to see more of each other.
Fast forward to March 2020 where the pair exchanged their vows with their closest friends and family watching on a property overlooking the jaw-dropping Kangaroo Valley.
On the proposal
Julian proposed to Anna on a romantic getaway to Tasmania. They had just finished a 4-day bushwalk and were unwinding at the amazing Pumphouse Point Hotel on Lake St Clair.
"We had a picnic lunch in a rowboat on the lake. After we'd eaten, Julian suggested we take some photos and when he reached into his bag to get his camera, he pulled out a ring. It came as a complete surprise to me (who earlier in the trip had been singing 'Put a Ring on It' in the shower!)."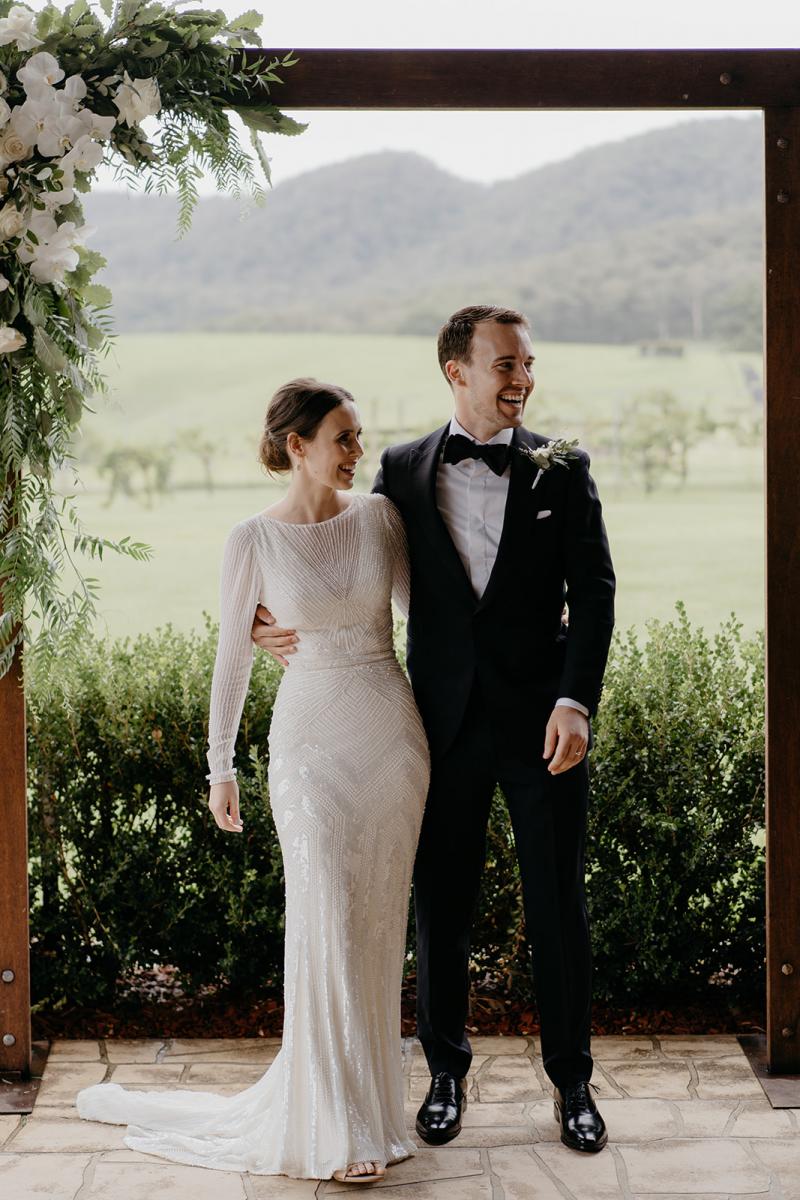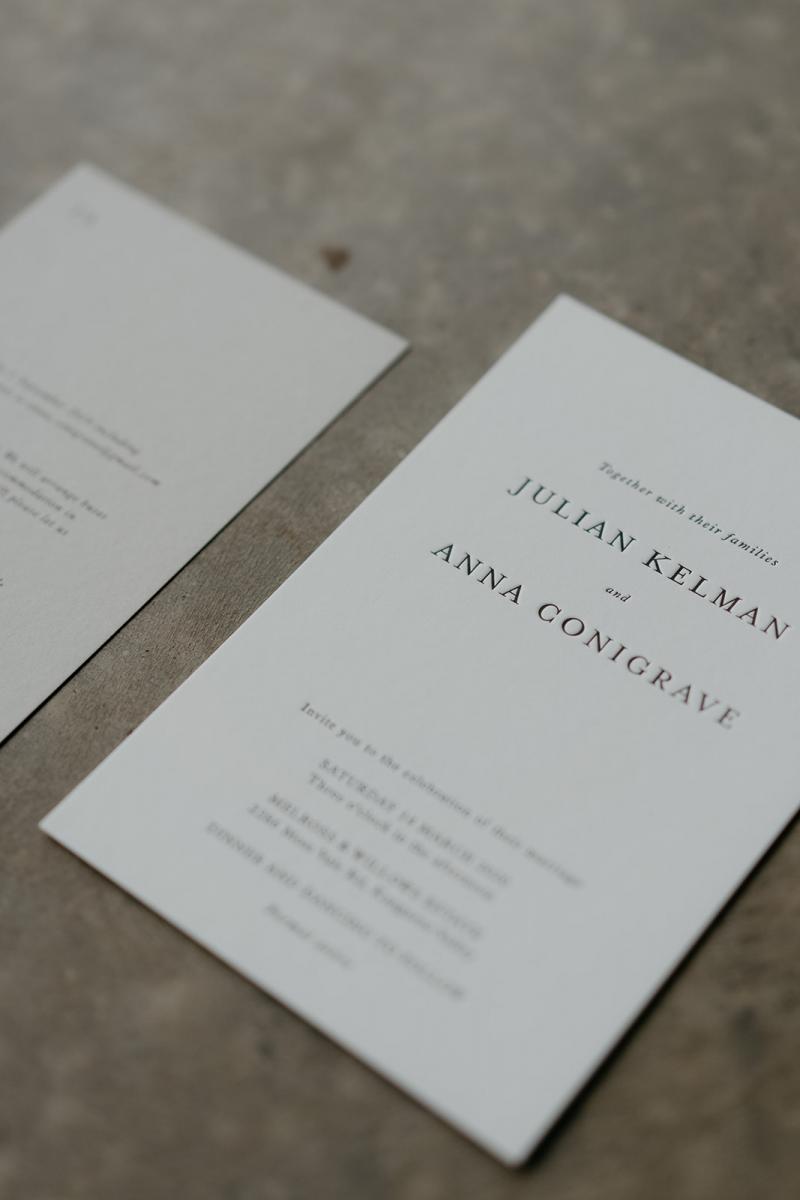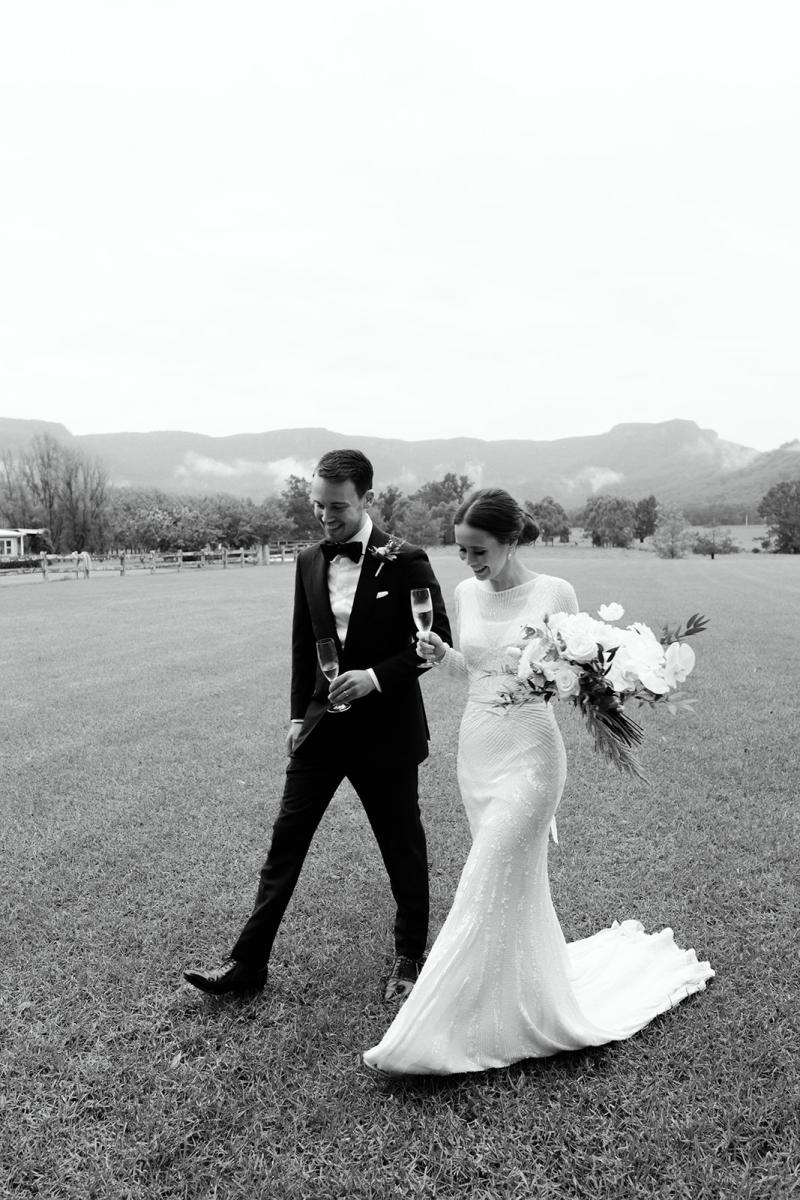 On the venue
Anna and Julian got married at Melross in Kangaroo Valley, NSW.
"We looked at close to 10 venues before choosing Melross.  We wanted to get married out of Sydney and were hoping to find a venue where we could have a relaxed outdoor ceremony, followed by an indoor seated reception. When we saw Melross, we immediately knew it was 'the one'.
We were blown away by the stunning scenery, stylish barn, and helpful owners. One thing Melross had that a lot of other venues lacked was a great wet-weather option. It rained on our wedding day, but we were still able to get married outside, undercover, with a beautiful backdrop. Having a solid plan B meant we didn't have to stress about the weather."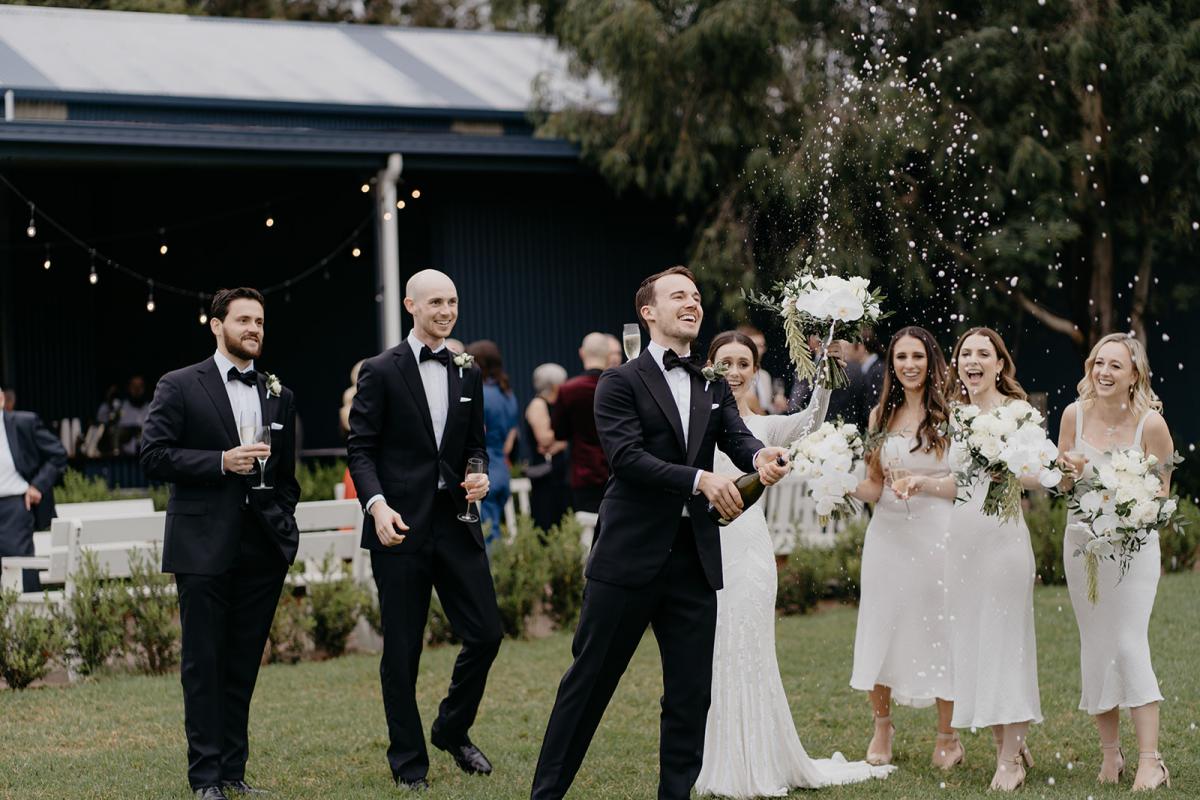 All the styling details
Anna and Julian wanted to have a relaxed day, but with a formal dress code and styling. Julian had been waiting for an excuse to buy a tuxedo, and Anna knew it was her one opportunity to go all-out on a dress.
"I took great inspiration from other weddings I'd seen in bridal magazines, blogs, and social media. I even reached out to a few brides who had been married at Melross to ask them which vendors they used and how they created certain looks. They were amazingly helpful. I received great style advice from my sister-in-law, who should be a wedding planner."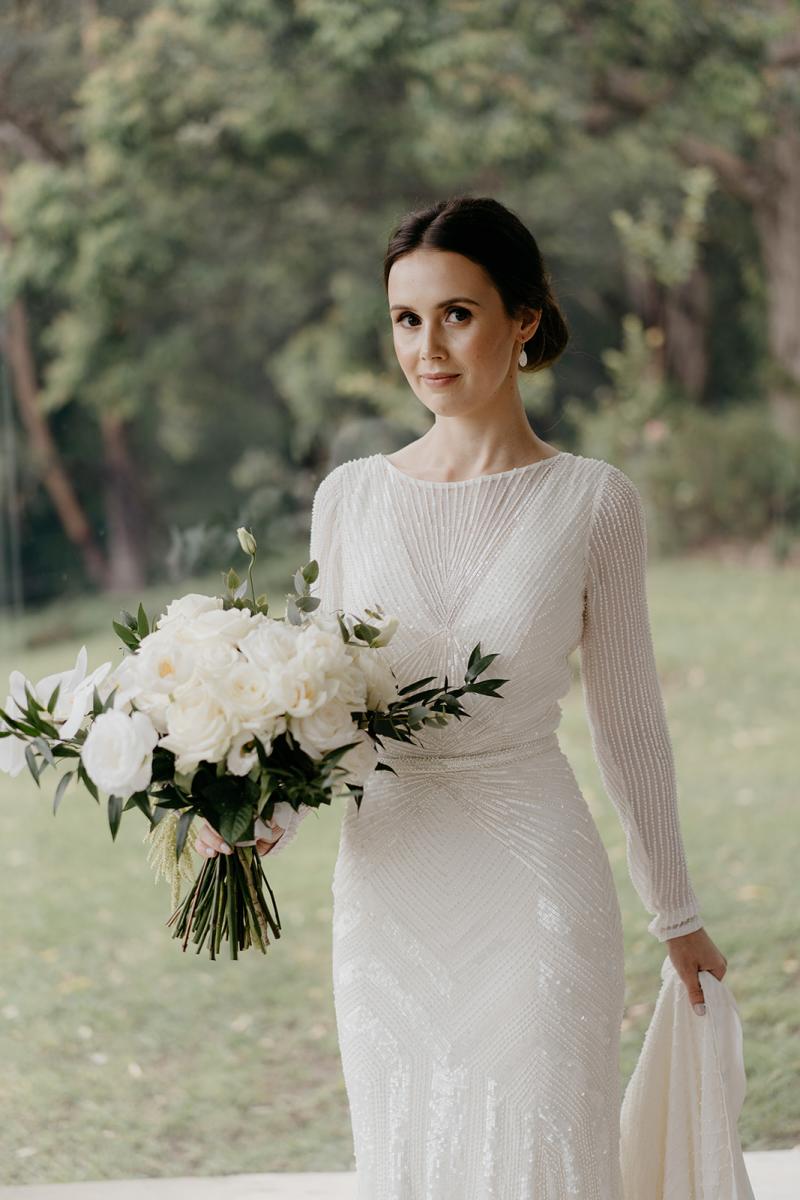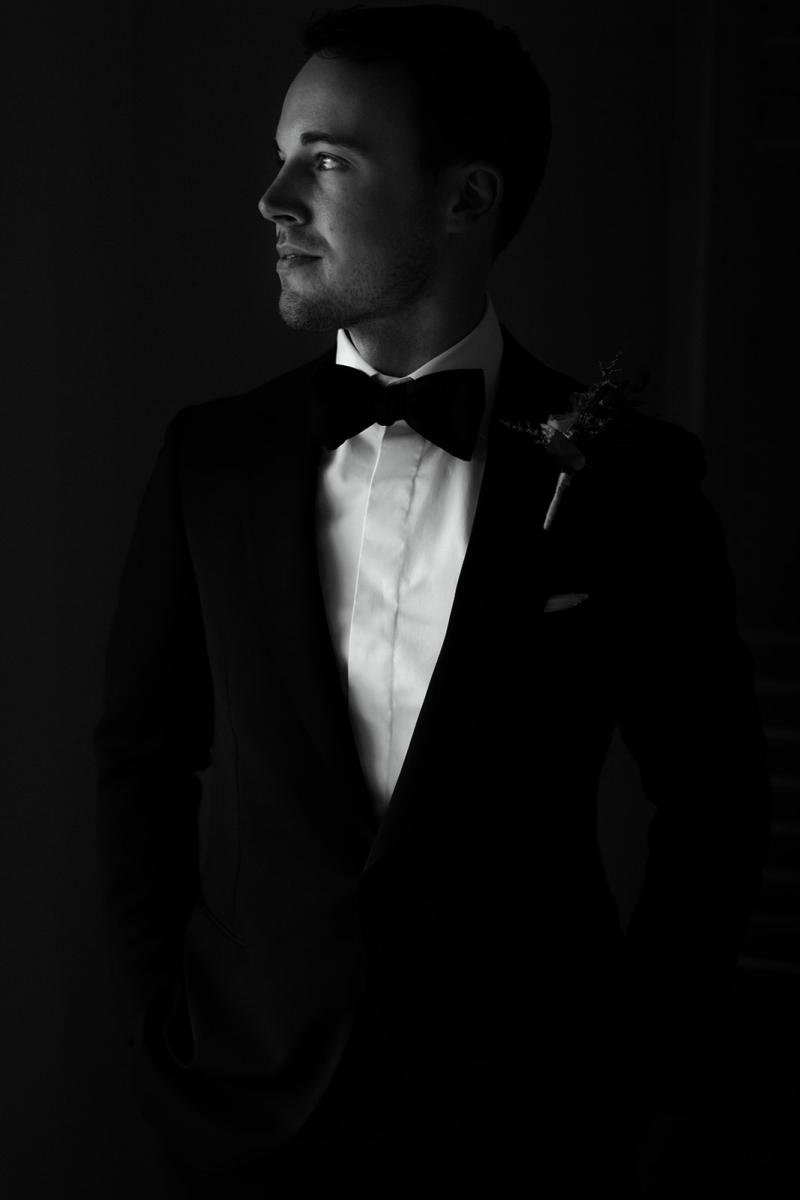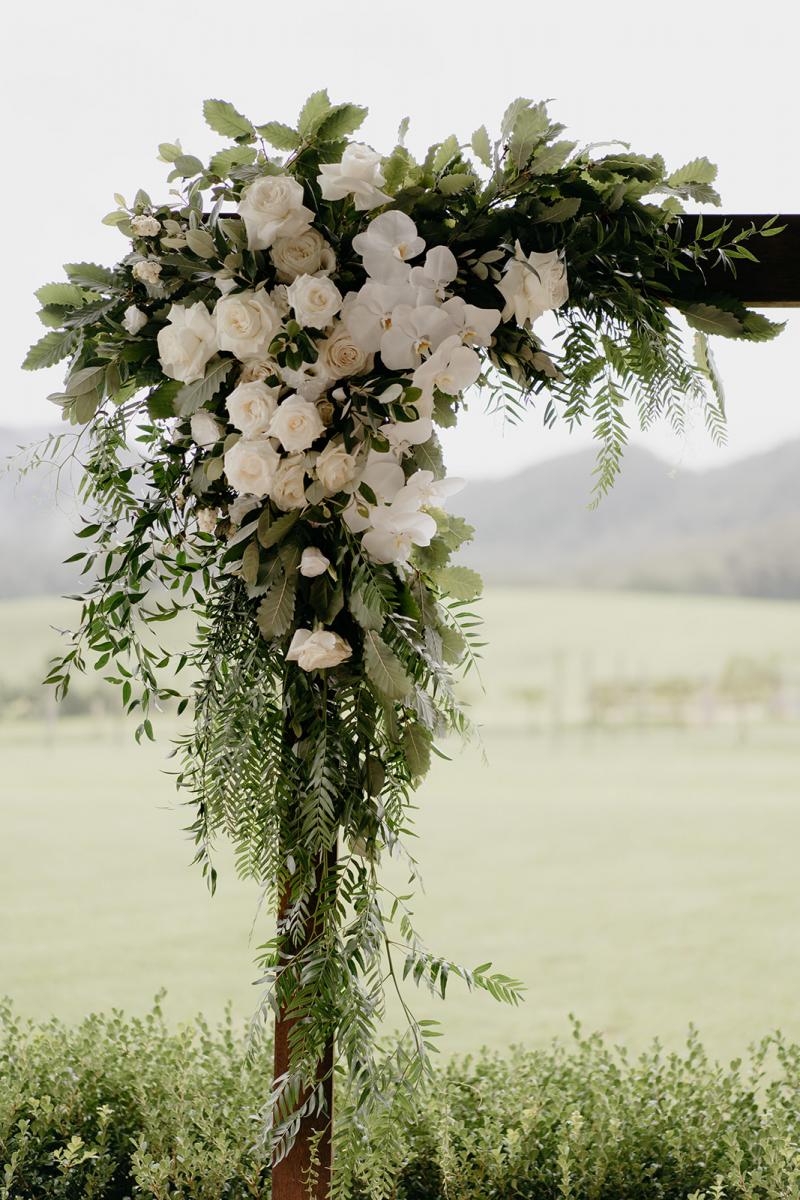 Highlight of the day
"There are too many to choose just one! Hearing each other's vows for the first time during our ceremony was really special. Our celebrant encouraged us to write personalised vows. We were a bit nervous about this but ran with it anyway. I'm so glad we did – Julian promised to surround me with Danish design and delicious food and wine for the rest of my life!"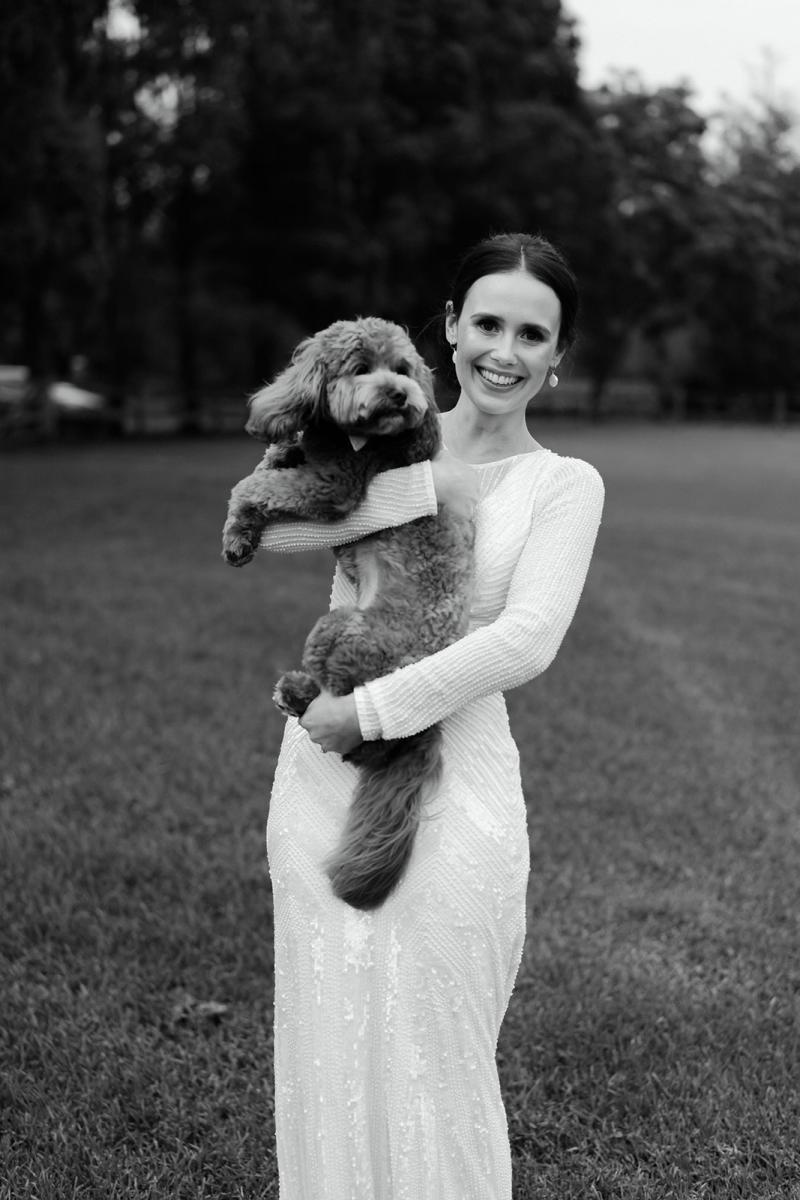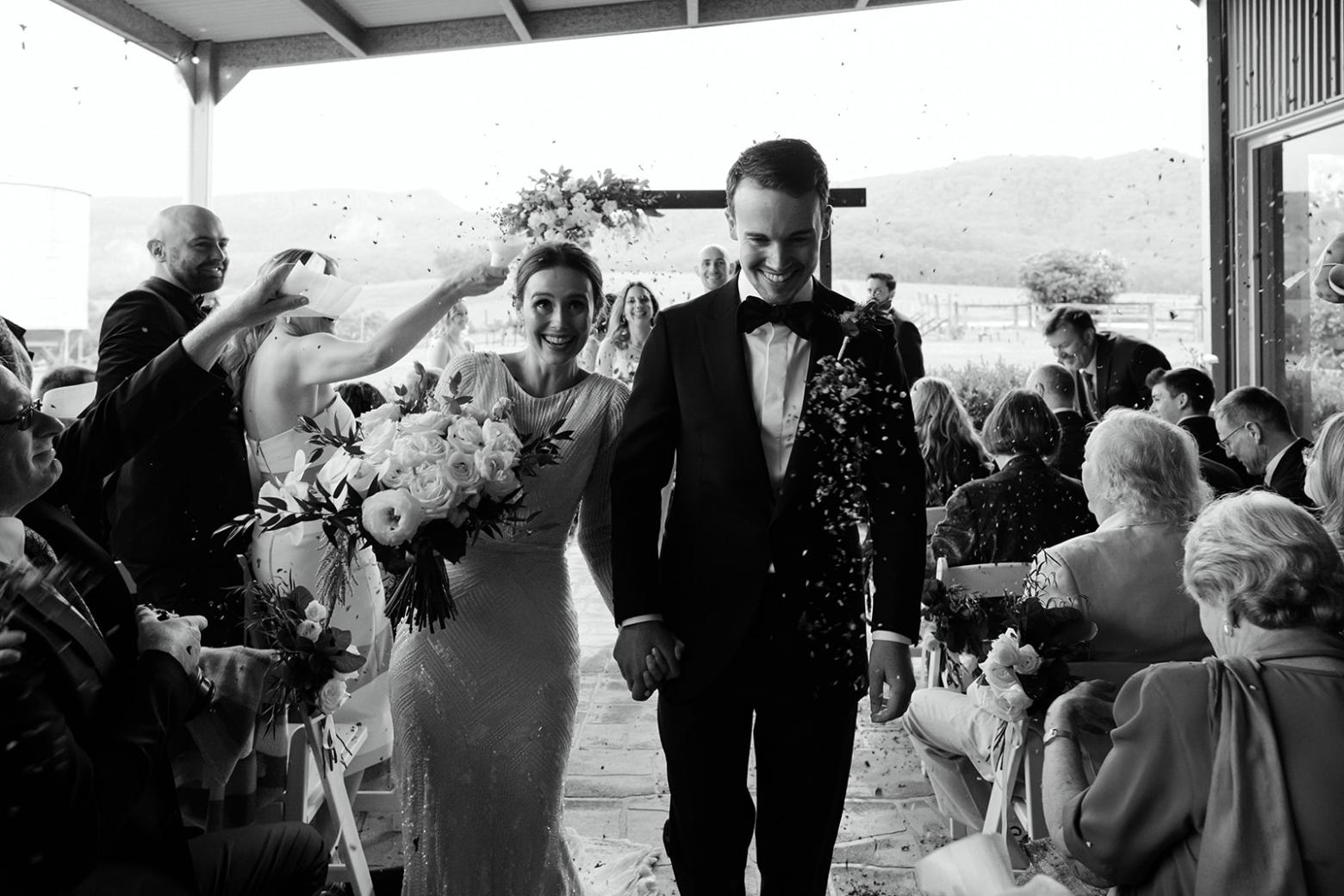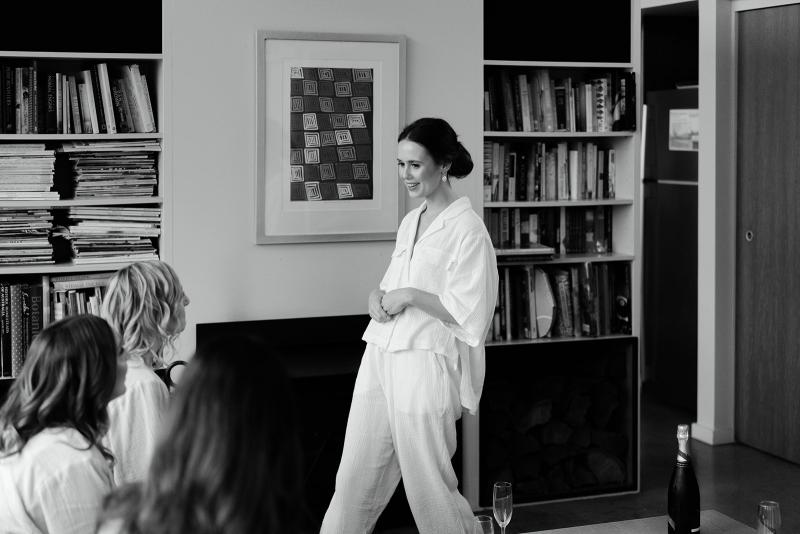 The Dress
Anna wore the ever timeless Cassie wedding dress from our LUXE Collection.
"I had seen some KAREN WILLIS HOLMES gowns online and loved them. It was also really easy to make an appointment and get one at short notice (I think I booked the day before).
I loved the Art Deco style of Cassie and the intricate beading. I loved that it was figure-hugging but flattering and elegant. It's such a unique and special dress."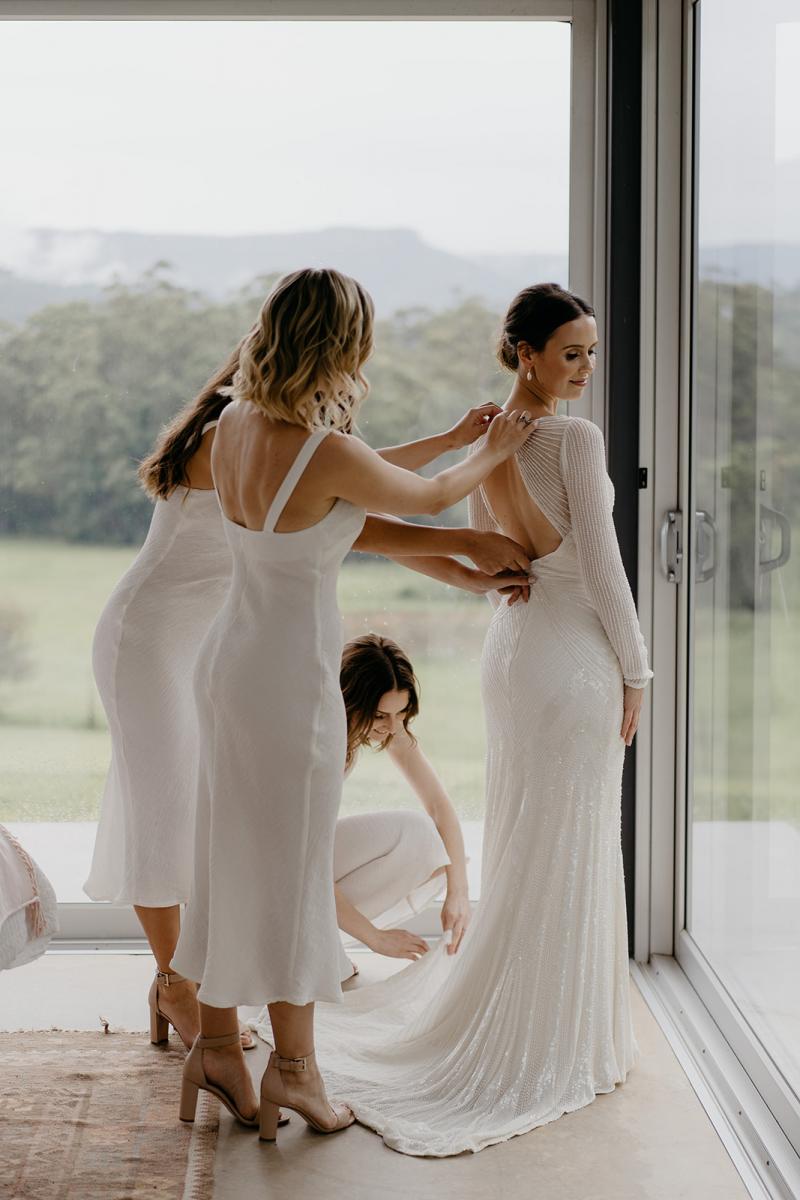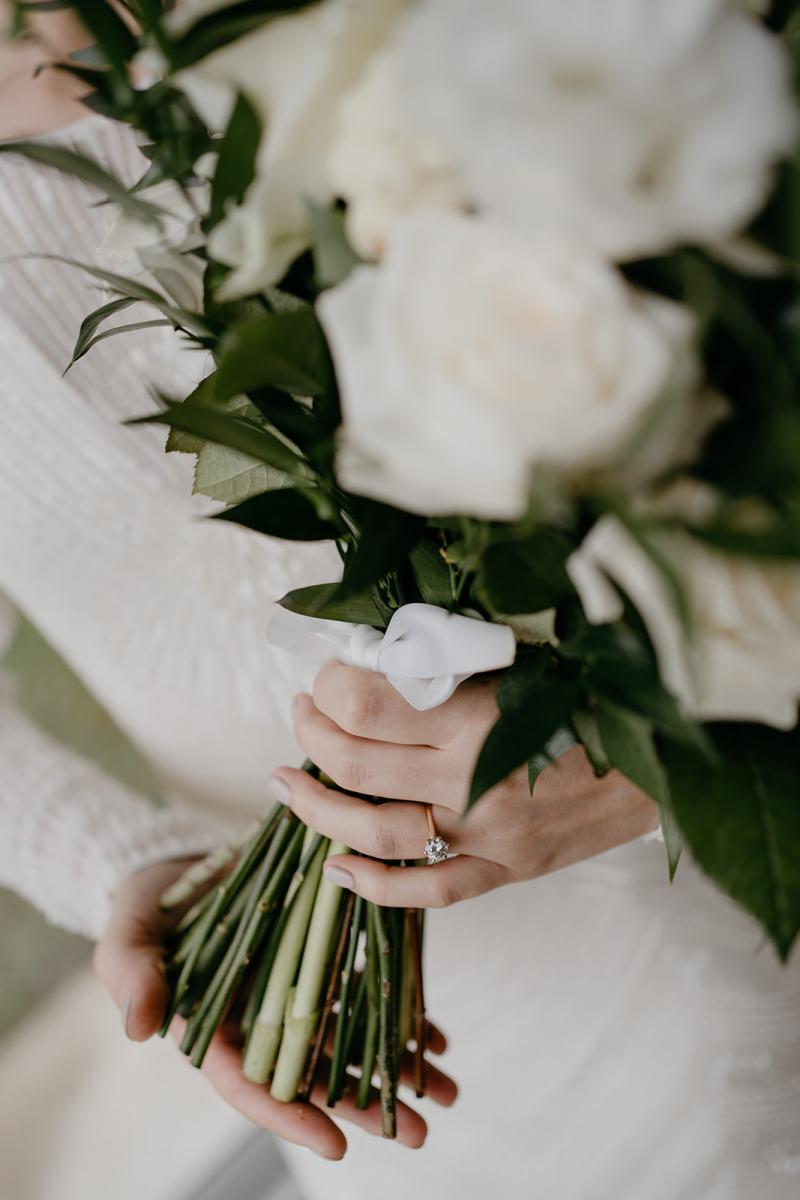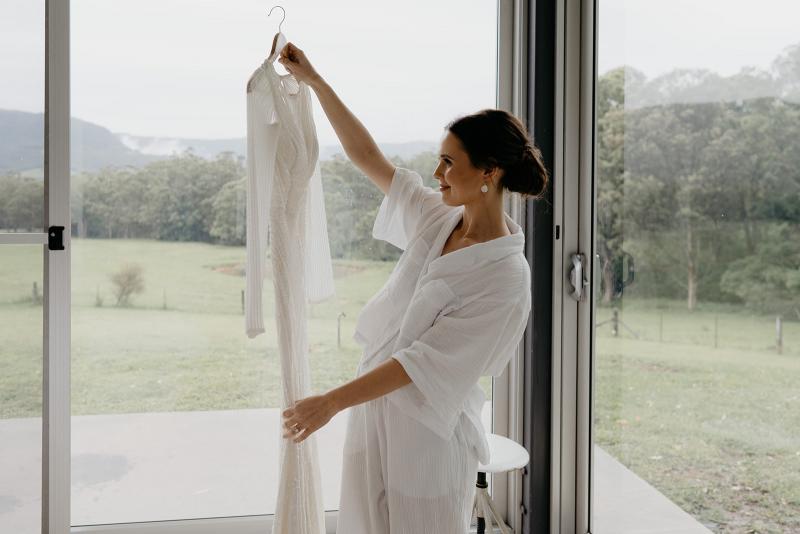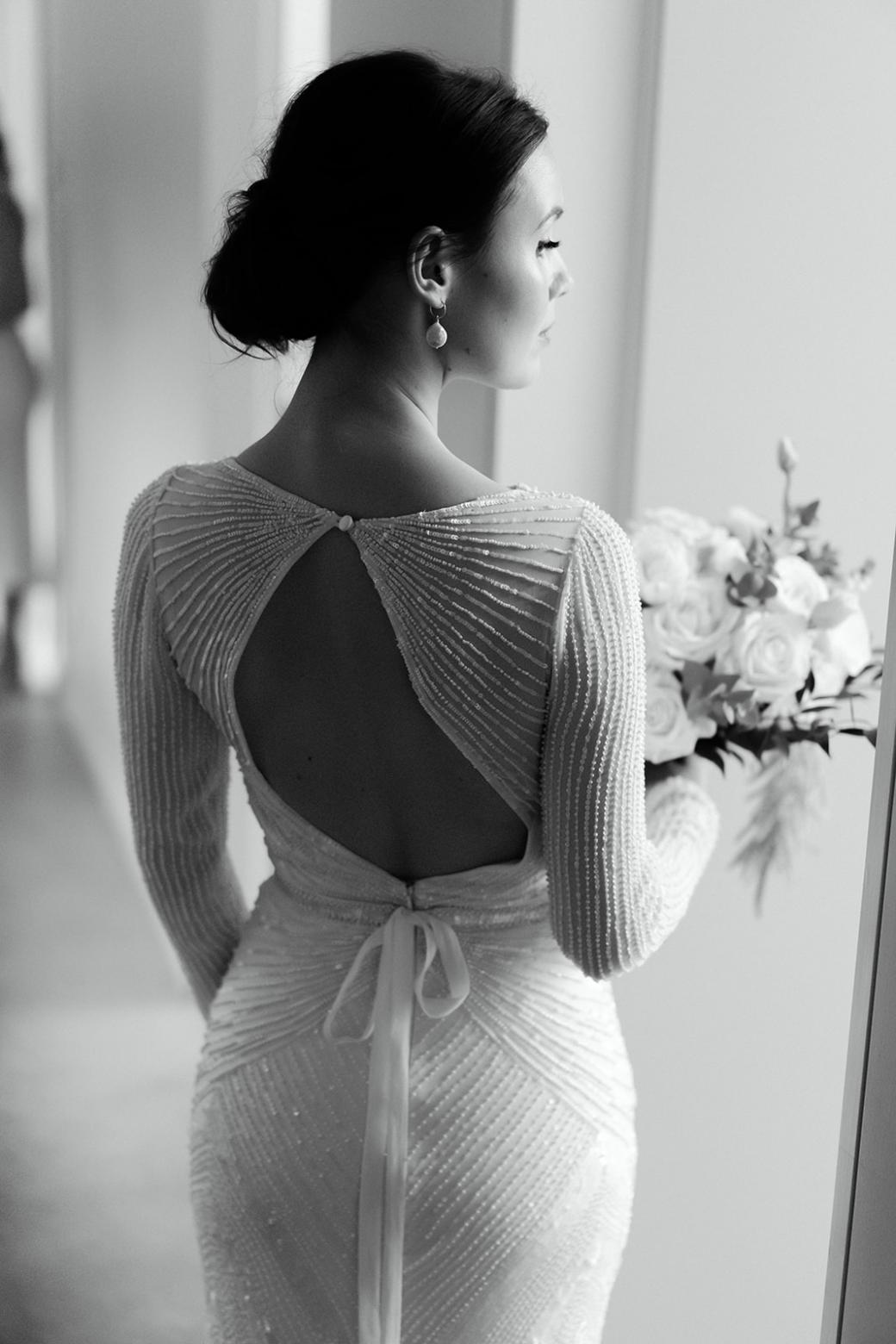 Accessorising
Anna kept her accessories refined like the rest of her wedding styling with pearl earrings from Brie Leon and rose gold wedding shoes from Bared Footwear.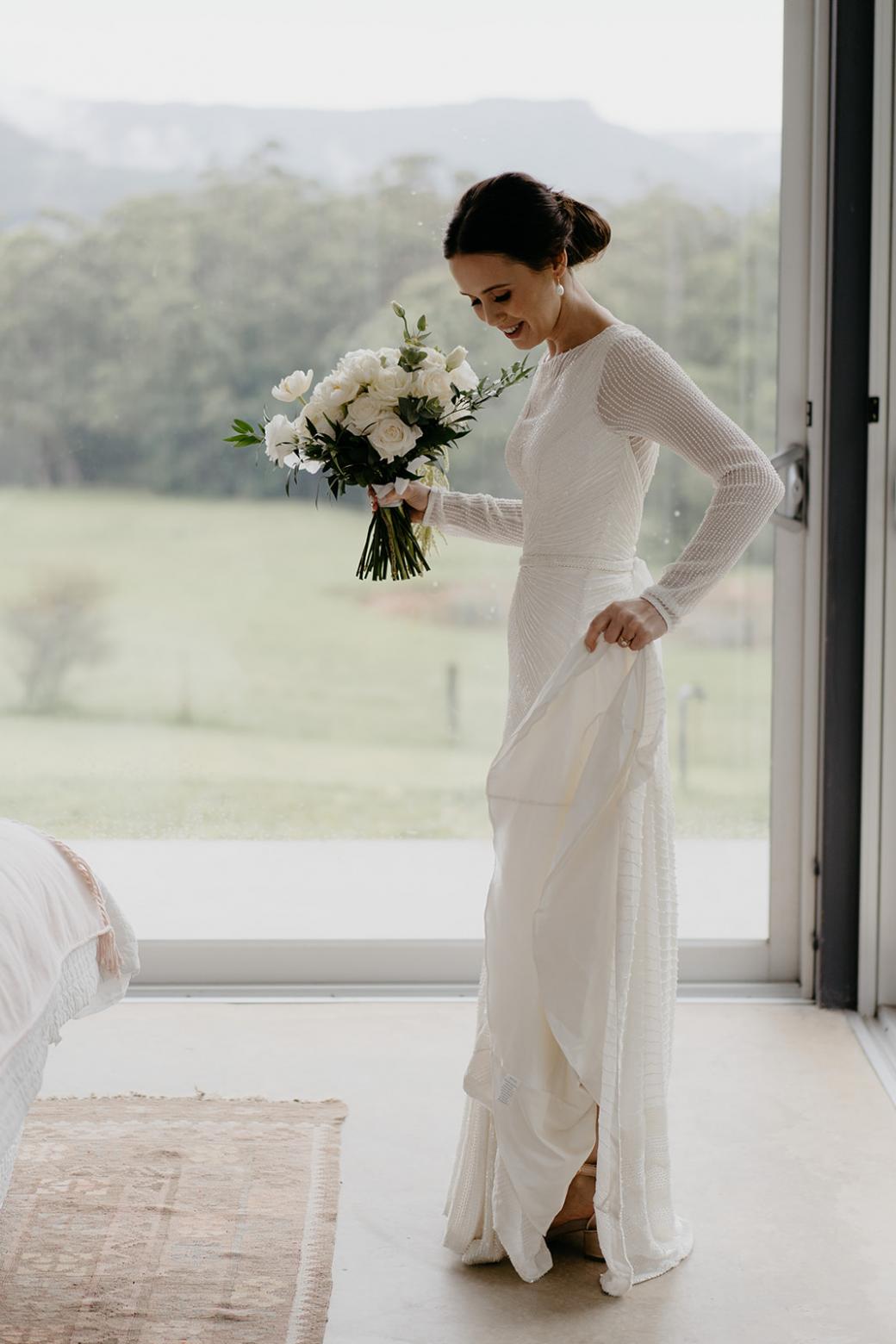 Gown hunting tips
Anna recommends starting early to find your dream gown and to trust your gut when you get that 'feeling'.
"If you can, take a friend or family member along for advice."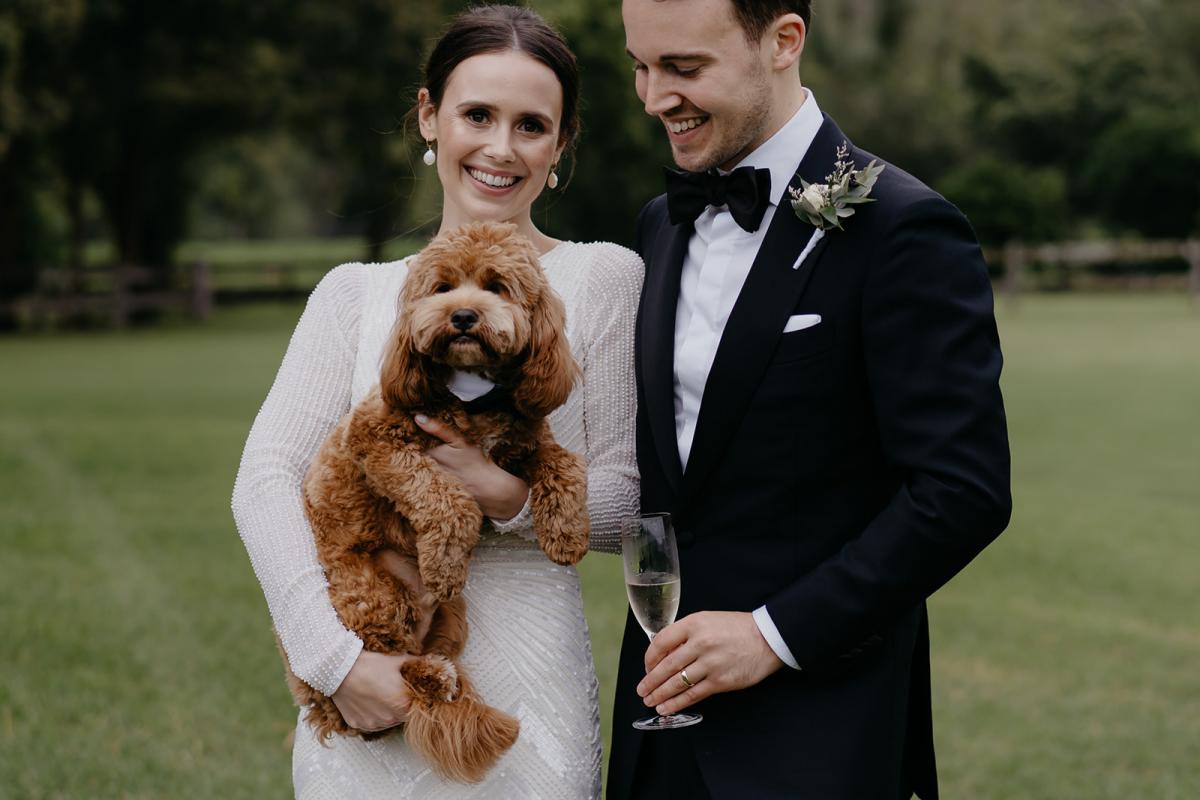 What does love mean to you?
"Finding someone who shares your values and interests, and who you have fun with."