Indianna & Mitch's Surprise Wedding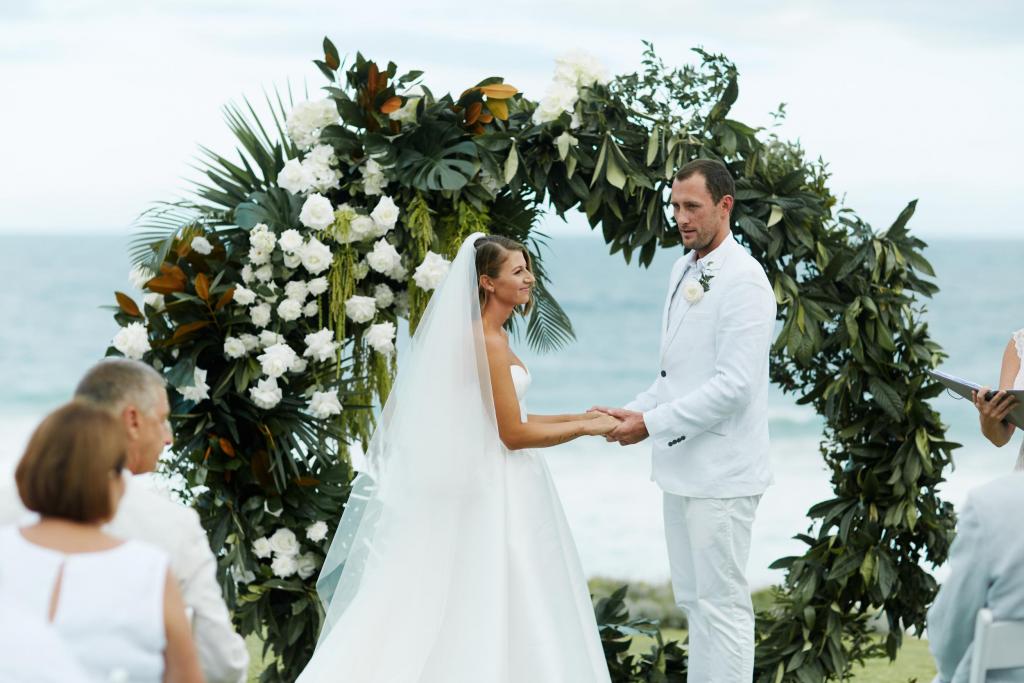 On the proposal
On a sunny September afternoon, Mitch, Indianna and their fur-baby went down to their local beach with a blanket and some drinks. They sat for hours, talking and watching their dog Leila play and, as the sun was setting, Mitch pulled a ring out and asked Indianna to spend the rest of their lives together.
"It was perfect! Mitch loves a simple life and the proposal was exactly him, I wouldn't ask for anything more."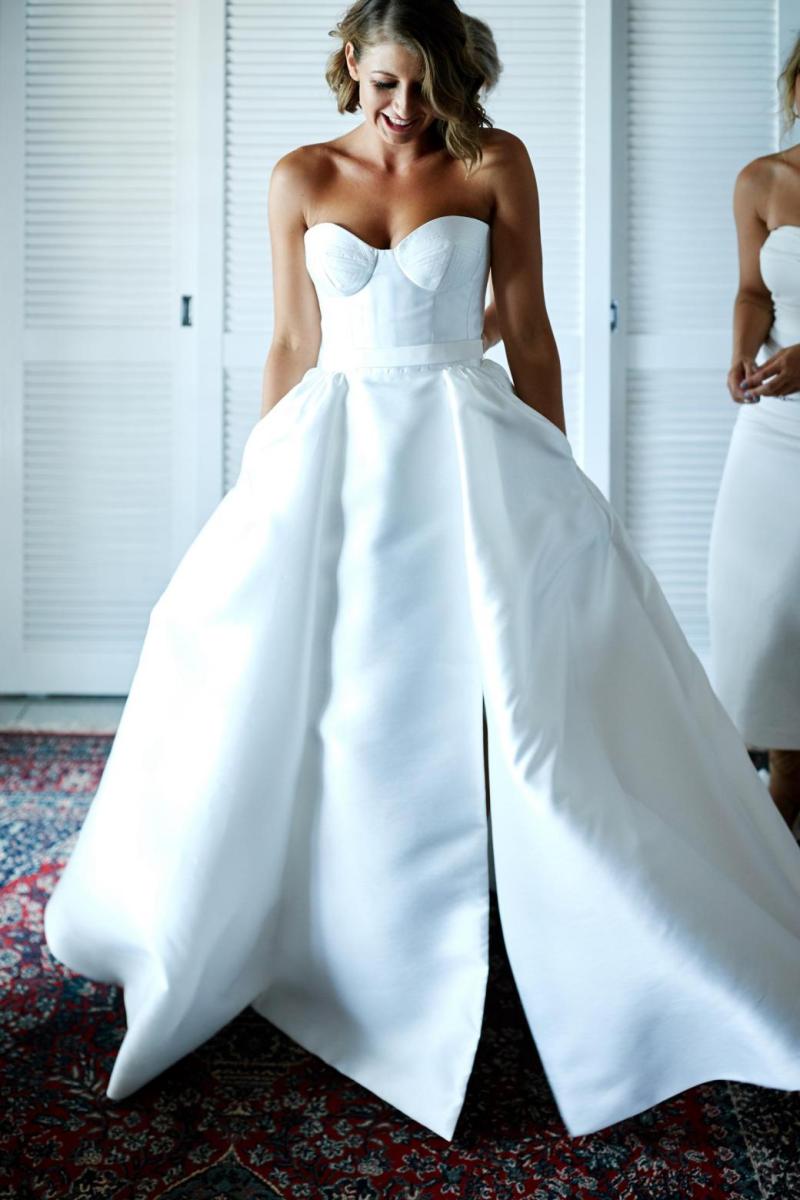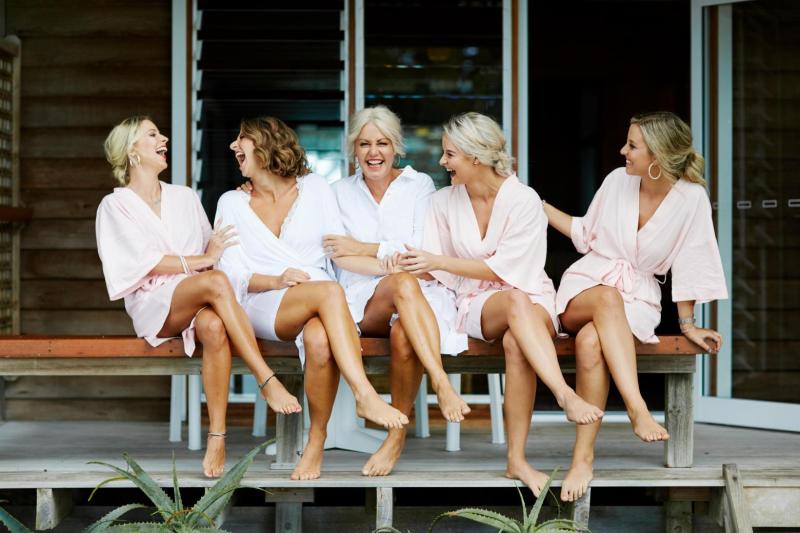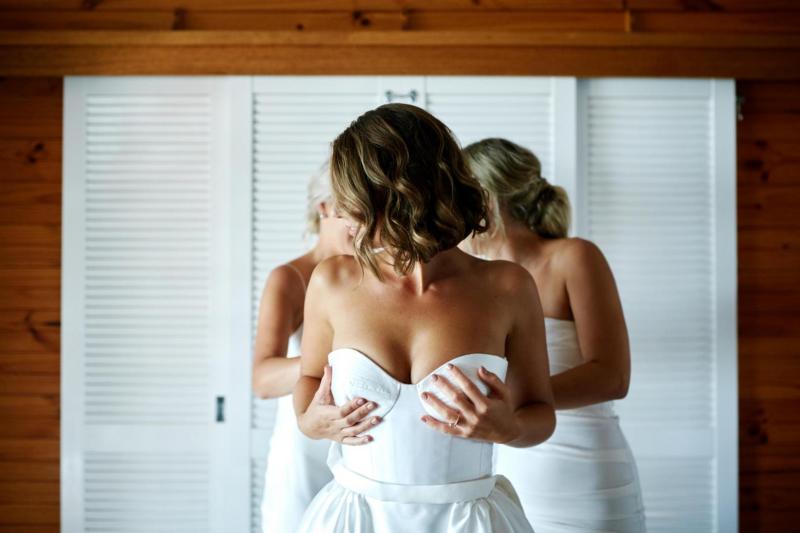 On the venue
As one of those girls that had always dreamed about getting married and had planned every last detail in her head, Indianna had always wanted a big wedding full of white roses on her parent's front lawn. However, with her move to the Gold Coast to be with Mitch, it was much easier for the wedding to be where they were. Indianna and Mitch decided to have a big white themed engagement party at her parent's place and a small intimate wedding on the Gold Coast with just their family.
Indianna was looking at dresses and they had chosen the venue when her dad suggested the idea of turning their engagement party into a surprise wedding and the rest is history! "It seemed right as it is such a beautiful and special venue for me, being my family home and where I grew up."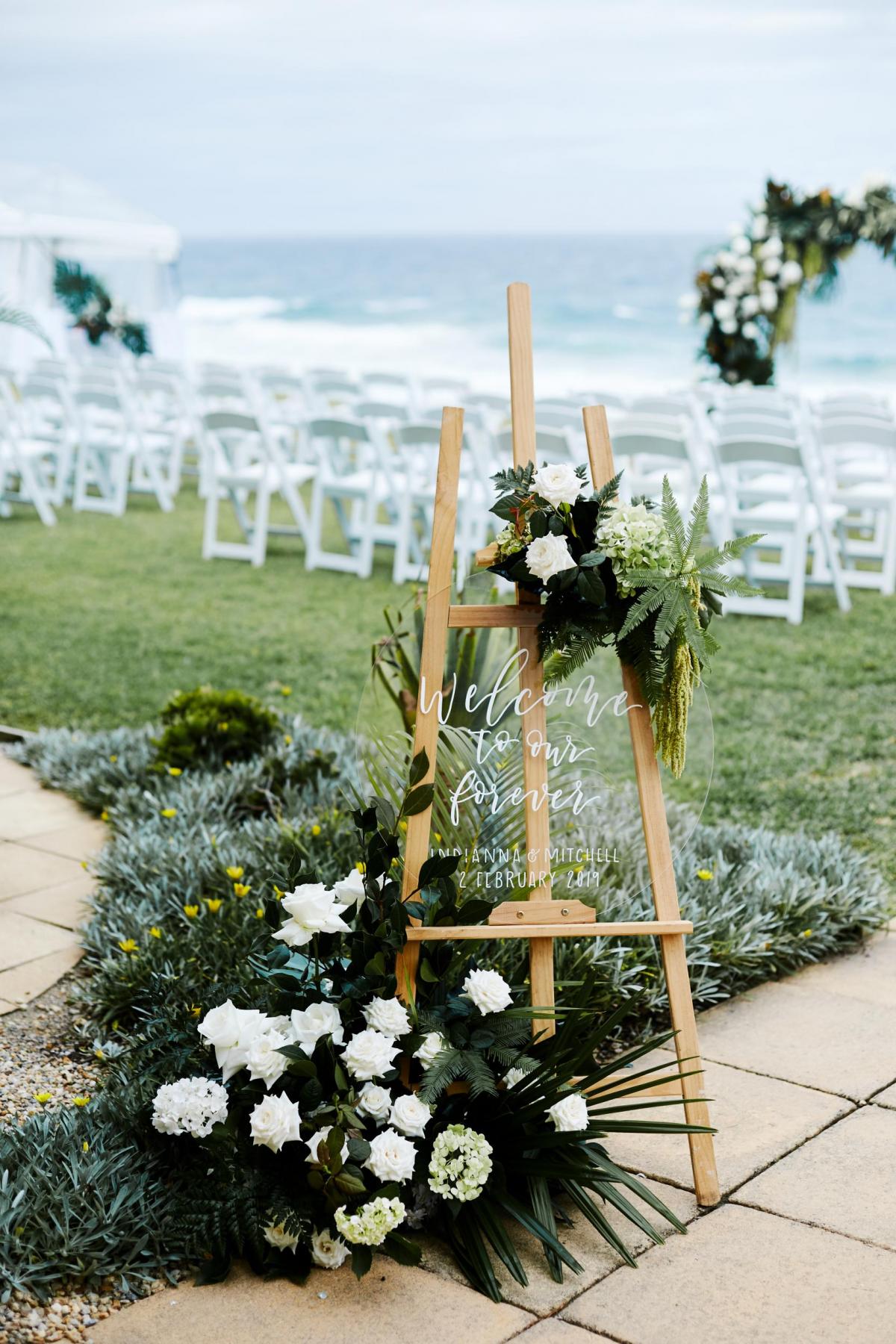 All the styling details
After Indianna and Mitch decided to turn their engagement party into their wedding, they only had 10 weeks to pull it all off. Indianna wanted their guests to walk into a wedding so she worked with Jess from A Wild Romance florist to cover the venue in beautiful white roses and fresh greenery.
"I wanted a white Hamptons feel which we definitely created with the beautiful flower arrangements."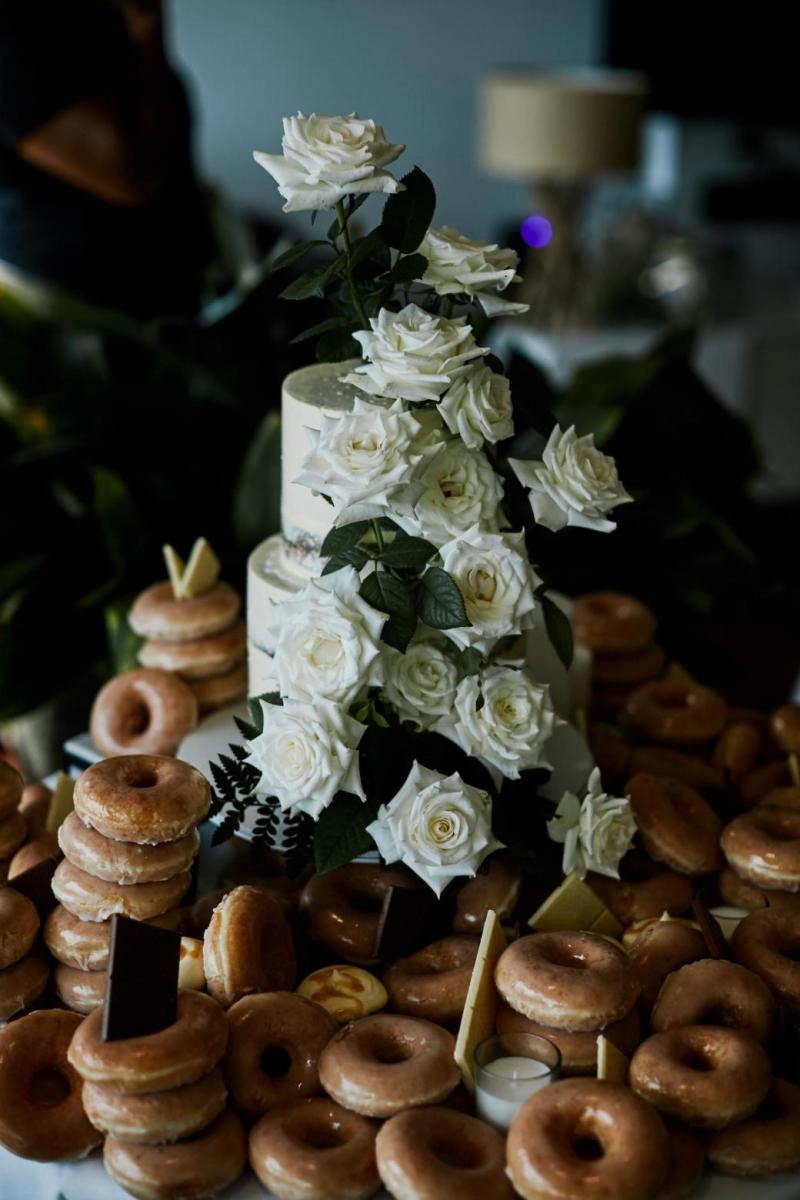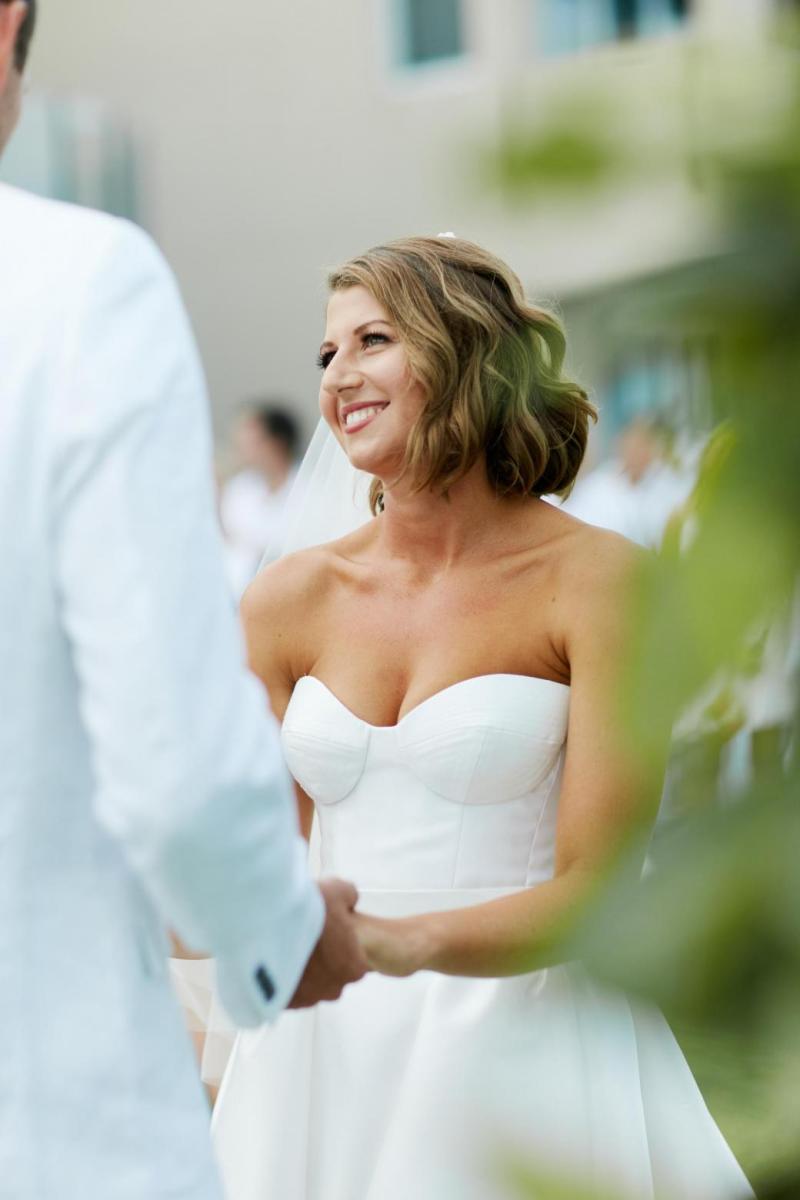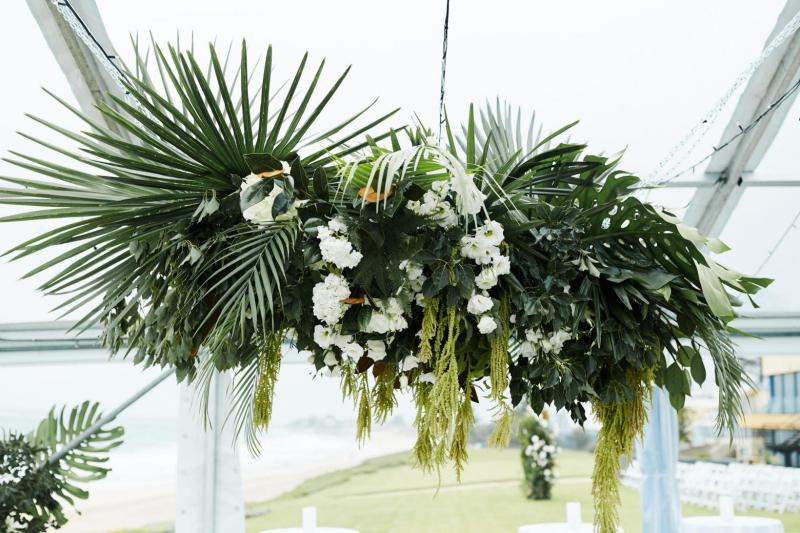 The Dress
Indianna wore the Blake/Camille gown from our BESPOKE collection which she fell in love with at our Brisbane boutique. "I fell in love with the Camille skirt and knew I had to try it on. I had tried the dress on before we changed the wedding plans. I love its simplicity and elegance. But most of all, I love its hint of sexy with the split coming up the leg. I have never felt as good as when I had the dress on."
You can book an appointment for our Brisbane boutique HERE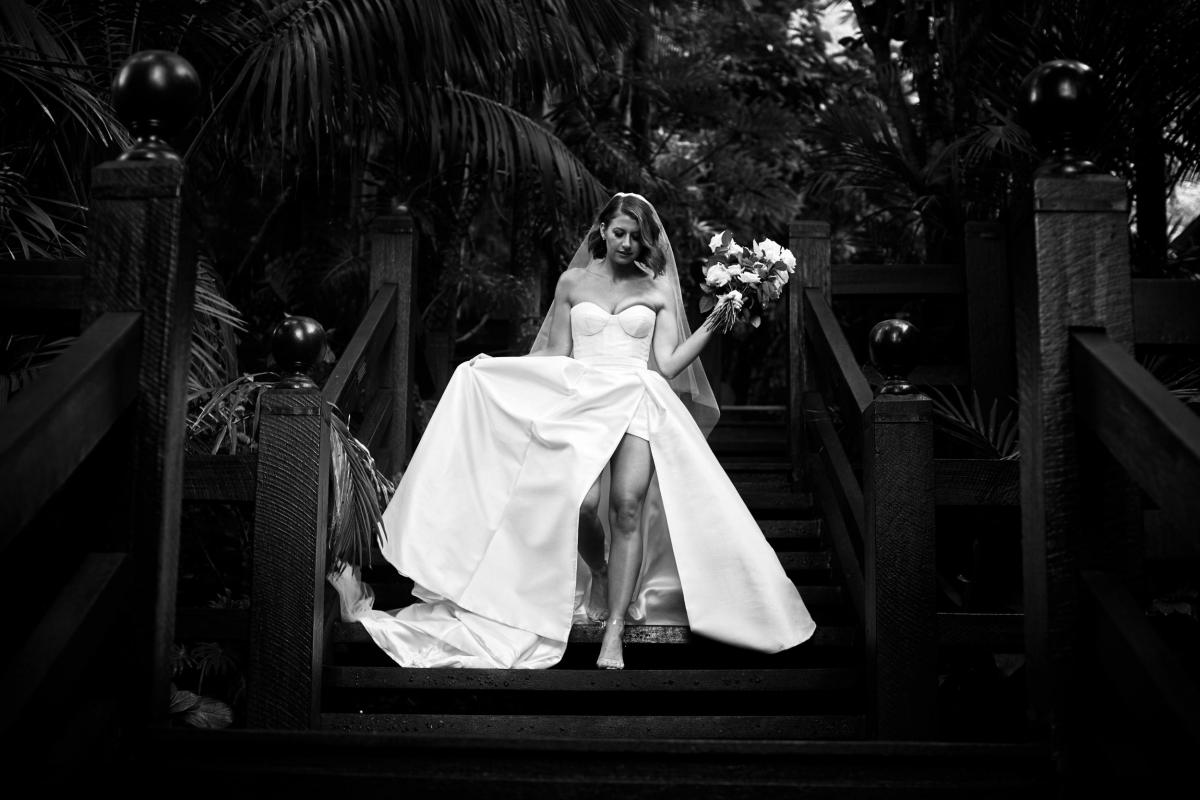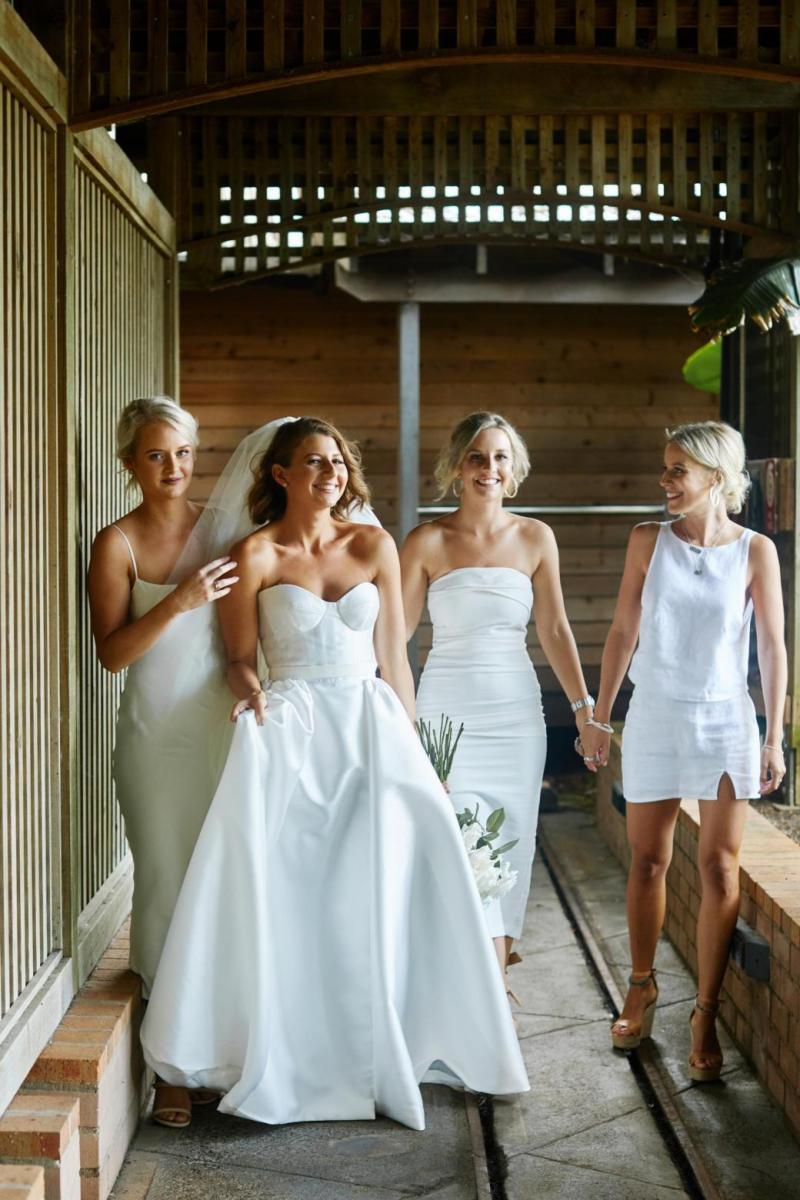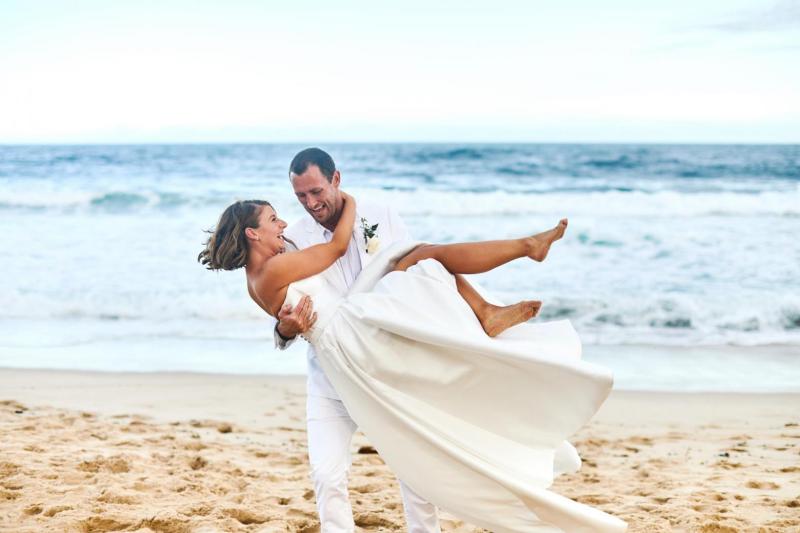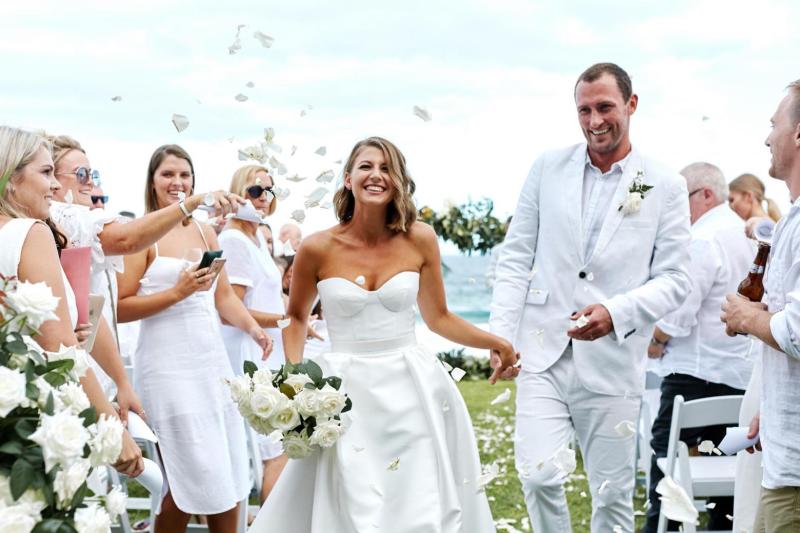 Gown hunting tips
"Relax and go with your gut instinct, the dress may not be the first one you try…mine wasn't. Also have an open mind! I really wanted straps but they just didn't suit me, then I fell in love with strapless. What will be, will be."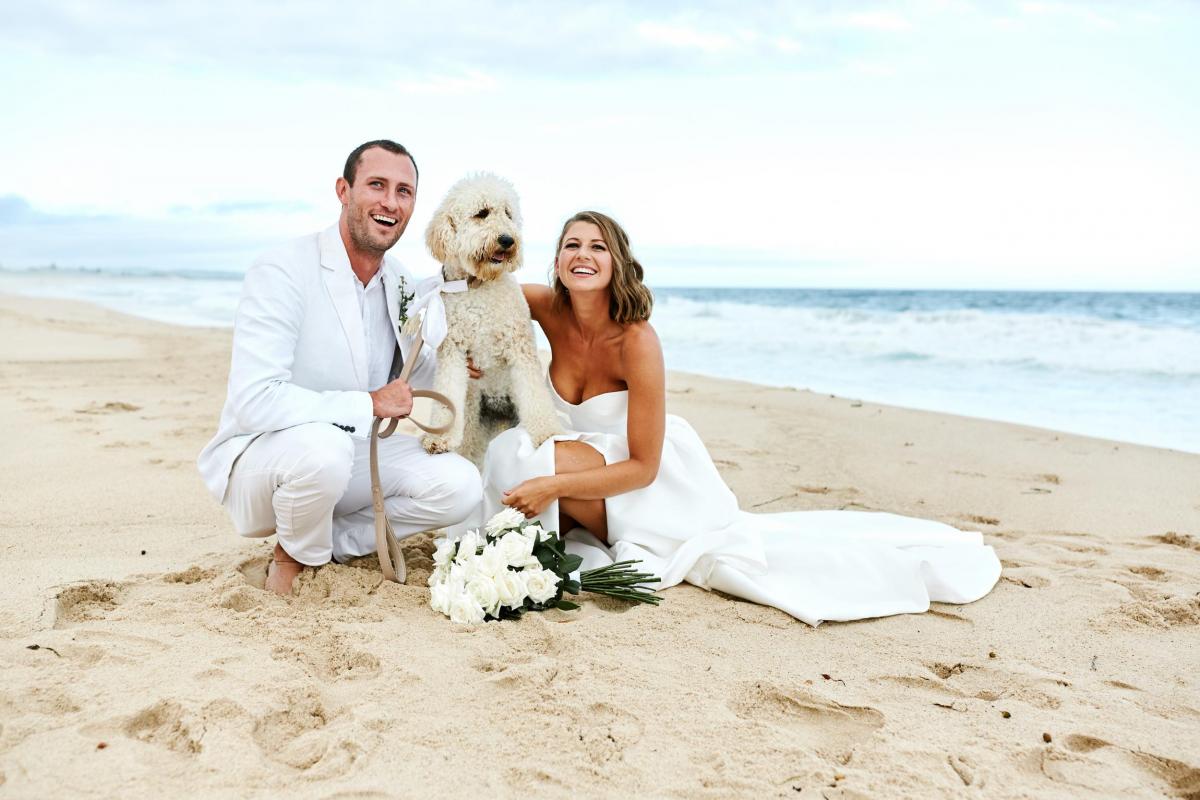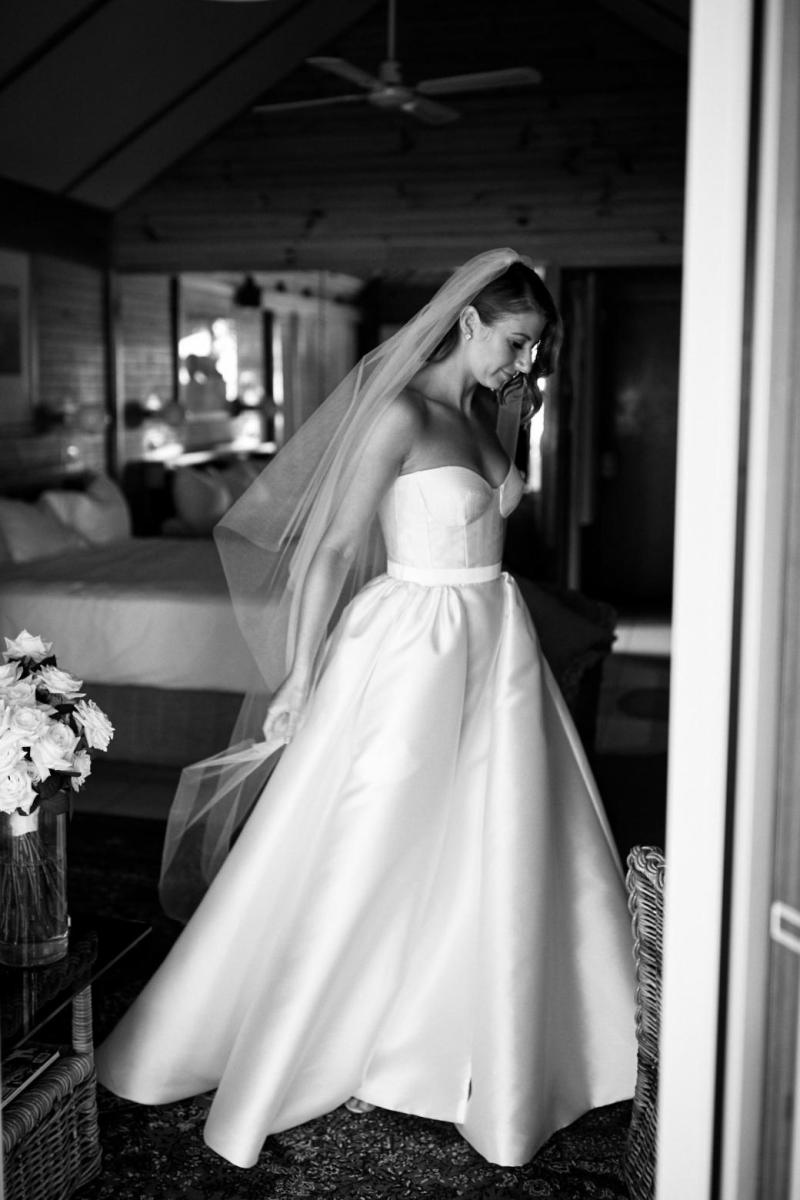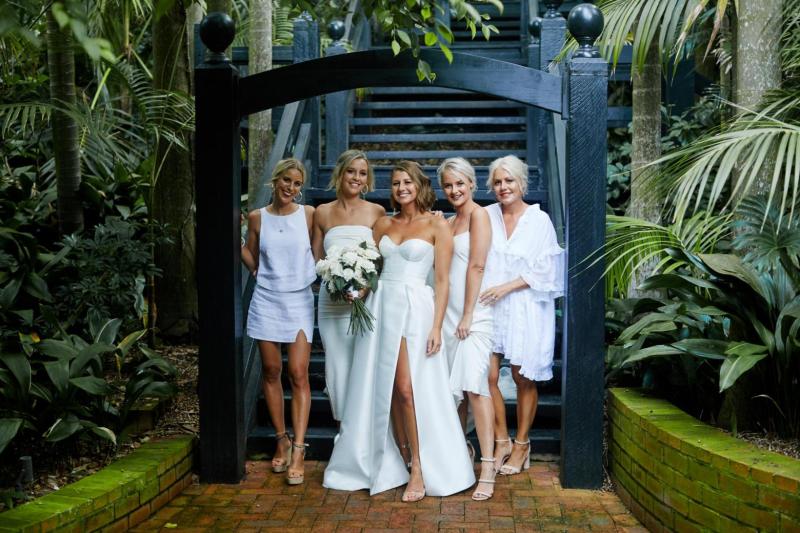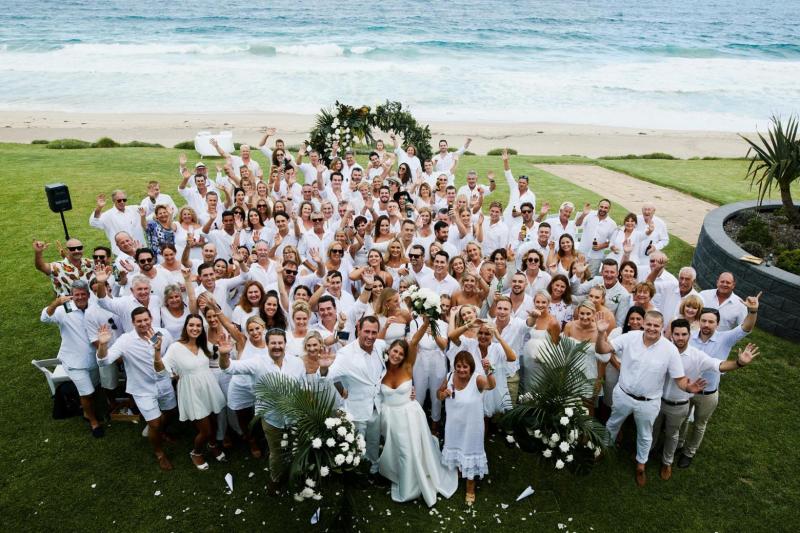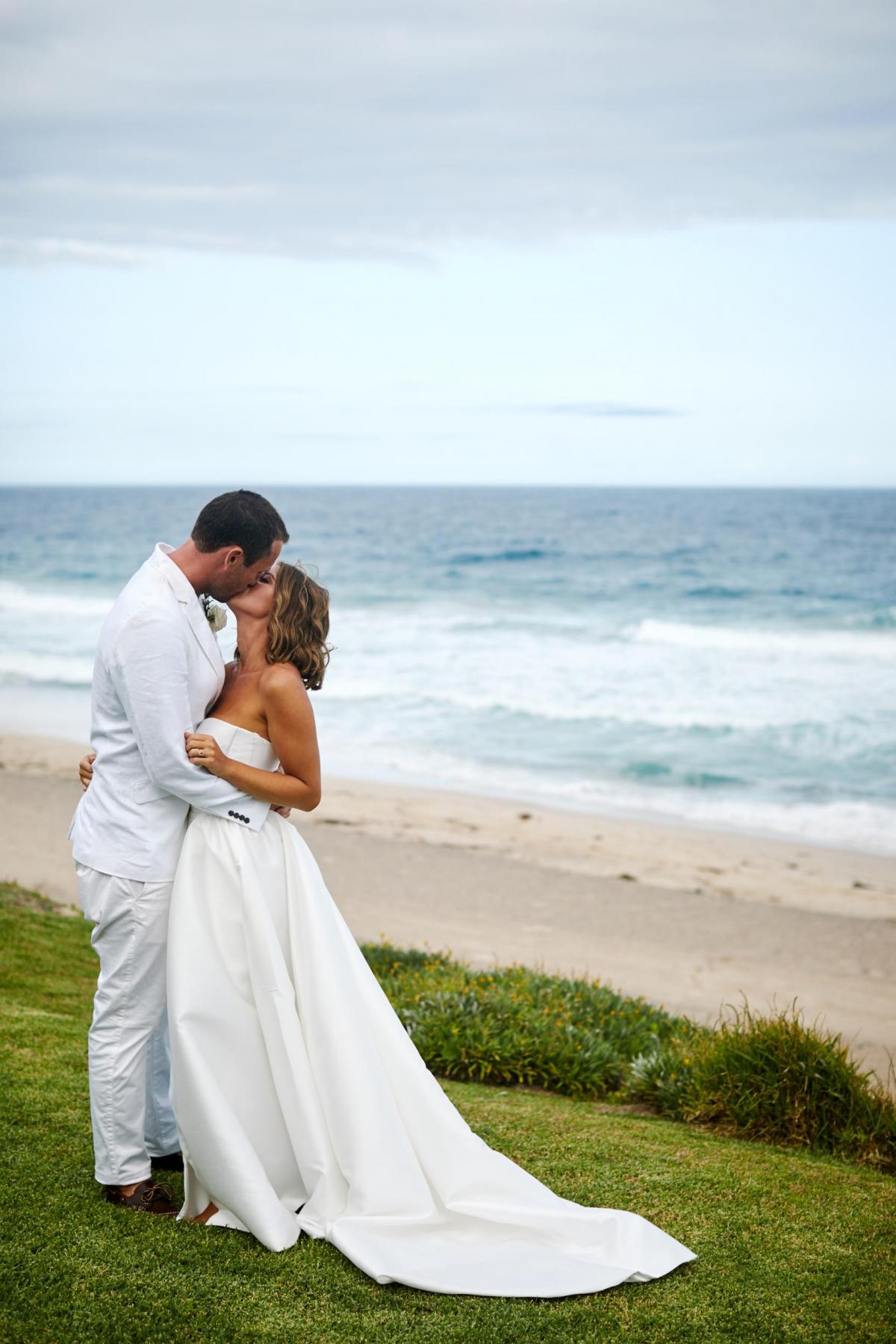 What does love mean to you?
"Love means absolutely everything to me. I can't imagine my life without it."