How To Choose Bridal Shapewear & Lingerie For Your wedding Day
Choosing the right bridal shapewear or bridal lingerie for your wedding day is absolutely crucial.  Working in the bridal industry, we have probably encountered and seen everything when it comes to undergarments for your big day.
From seamless boy-shorts, to full-body Spanx, to low-neck camisoles. You name it, we've worked with it. That's why we wanted to chat to you about shapewear and wedding lingerie brands and give our best advice for every unique situation to help you navigate all the different types of bridal underwear there is in the retail world. Hopefully it helps to make your decision easy when choosing what to wear under your wedding dress. At the end of the article we'll also delve into our list of best recommendations for where to buy bridal lingerie and where to find the best tape for wedding dress too.
As an added bonus, we have also teamed up with Intimo's Team Coordinator Jessica Cook, who will explain how she pairs specific shapewear and bridal lingerie to 5 gown scenarios we have given her!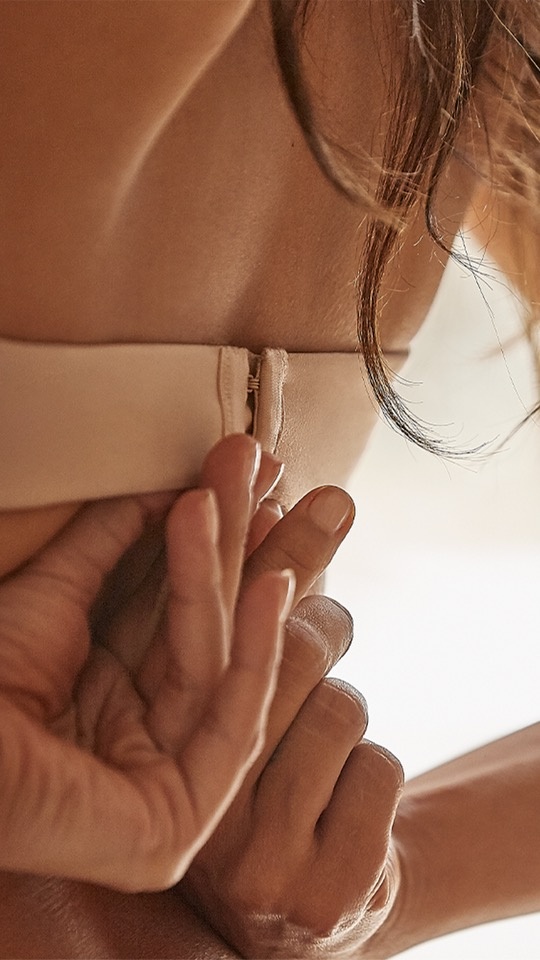 We always want our brides to feel their most confident on their wedding day…
Most of the time brides will choose to wear some sort of shapewear, bridal lingerie or seamless underwear. They help give cleaner lines under your gown (or pants if you're wearing our Bardot or Danielle). In saying that though, we want to emphasise that whether or not you're wearing a gown with a bigger skirt where you typically don't have to worry about seam lines/undergarment shapes; we want to encourage all of our brides to wear whatever bridal underwear they feel best in, at the end of the day our recommendations are all about helping you feel your most confident, and only you get to decide what that means!
Now, if you are deciding to wear shapewear, we always recommend bringing your undergarments to your appointments. From your first appointment of trying on gowns all the way to your final fitting, bring some bridal lingerie options along so you can see what works best for you. Bonus tip, always try to wear a pair that is closest to your skin tone. (White or Black will usually always show up!)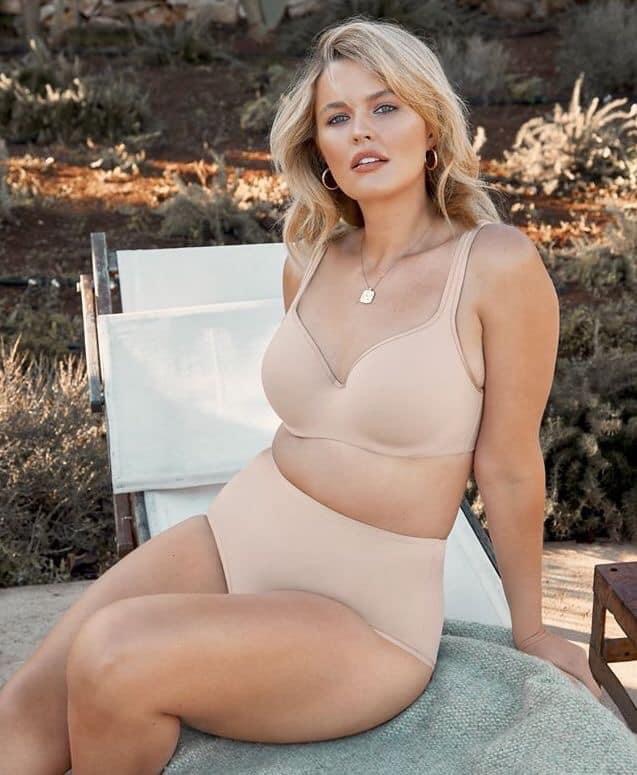 Seamless, Seamless, Seamless.
Don't forget that word.
Whether you're wearing a lace gown or a simple silk dress, seam-free wedding underwear and bridal lingerie is your best friend (as in nude lingerie). The last thing you want to see in your wedding photos is an image of you and your partner on your big day – and then an underwear line right where there shouldn't be one. In addition to hunting for seam-free wedding underwear, searching for the perfect wedding thong is another great option for avoiding lines.
Make sure to always buy a size up as well. This might sound strange, but you don't want any part of the bridal underwear digging into your skin and creating a line under your wedding dress. If you're nervous, purchase a couple of bridal lingerie options and you can return the one that isn't best.
And please, take our advice: wearing a size down won't help achieve your desired look and plus, you won't get to enjoy all that food you've paid for!
Most brides typically have a few months between searching for their gown and the big day. In that time, you might be hosting a few more celebratory events like an engagement party, bridal shower, hen's night or rehearsal dinner. These are all perfect opportunities to test different brands and styles of wedding lingerie to see which suits you and how they sit on your body, and to see if your nude lingerie is the perfect skin tone match under white garments.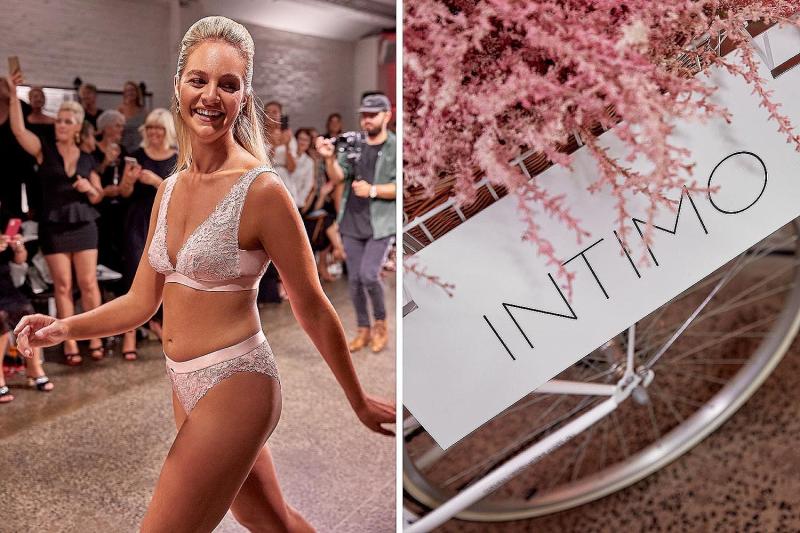 We start hemming your wedding dress to your heel height at your first fitting.
To wear or to not wear shapewear is pretty crucial at this appointment as it can affect the gowns fit on your body. For instance, if you're wearing shapewear that acts as tummy control underwear, it affects the way the hem falls and wearing it for only one of your appointments can drastically change the length of your gown.
At this first fitting, we recommend every bride arrive with their shoes (a must), a bridal bra (if you're wearing one), jewellery (just to get the whole picture!) and a handful of undergarment options. We recommend purchasing a few different styles and brands of bridal lingerie to try on at your first fitting to see what works best. Our dressmakers and tailors will always give their honest opinion, as they see brides all day, every day and know what works.
(Tip: Make sure you keep the tags and receipts for them all so you can return the styles you won't be wearing!)
Before we dive into some amazing advice...
…from the incredibly knowledgable Jessica Cook, we also wanted to recommend some of our tried and true best solutions for our brides' most common shapewear and bridal lingerie questions.
Wedding Lingerie For Plunging Bridal Gowns
Bridal gowns have changed over the decades, and shapewear and bridal lingerie has come a long way right along with them. Many brides are opting for a sexy, plunging bridal gown and want to feel confident and comfortable while wearing it (of course!) We love all the options SPANX has for plunging necklines, from bras to full body suits.
Wedding Lingerie For Brides Who Want To Target Their Tummy
Tummy control underwear is one of our most requested items for brides searching for undergarments or bridal lingerie to wear with their gown. If you feel confident everywhere else but just want something that allows you to drink those glasses of champagne and eat your delicious food and still be carefree without having to worry about how you're standing in candid photos, then tummy control underwear is the way to go. We love options like those that Nancy Ganz offers that have an 'X' over the stomach area on a high-waisted underwear. (Bonus: they also have a 'shop by target area' selection if you have another body part you're looking for coverage/control for.)
Wedding Lingerie For Backless Wedding Dresses
Backless shapewear and low back shapewear, another incredibly common need as so many gowns are now stunningly backless. There are an overwhelming amount of options available out there for open back shapewear but we absolutely love the low back options by BFree Australia, plus if you're hunting for the best backless bra for wedding dresses, then we can't get enough of their multi-option range of stick-on bras.
Recommendations For Brides Who Want To Wear Bodysuits or Corsets
Corset shapewear is something many brides ask about. While we always encourage each of our brides to wear what she feels best in, we do recommend staying away from corset shapewear. It's difficult to hide a corset under most fabrics and we find that shapewear with midsection control offers the same result without the hassle of trying to hide your undergarment. Try a bodysuit for your wedding dress instead. A bodysuit under your wedding dress will provide full coverage, and, depending on the intensity of control offered, can cinch you in in much the same way as a corset can. (Plus, it's way more comfortable for long-term wear!) SPANX offers some great options for this.
Recommendations For Brides Searching For A Bra For Their Dress
Similarly to corsets, we recommend our brides go braless in our gowns. Options like having cups sewn in, having a bra installed in your gown, or going completely cup-free are always preferable. Why? This way you don't have to fuss with two separate items, you'll never have to worry that if you move a certain way some of your bra will show, and having your bra built into your gown just makes the whole process of dressing on your big day that much easier. (Plus, no shifting!) However, if you decide a bra is best for you and you're searching for the best strapless bra for your wedding dress or the best push-up bra for your wedding dress, then we'd definitely recommend having a look at the bridal lingerie range from Bras'n'things. (Or, go the modern way and look into Boobytape as another bra alternative!)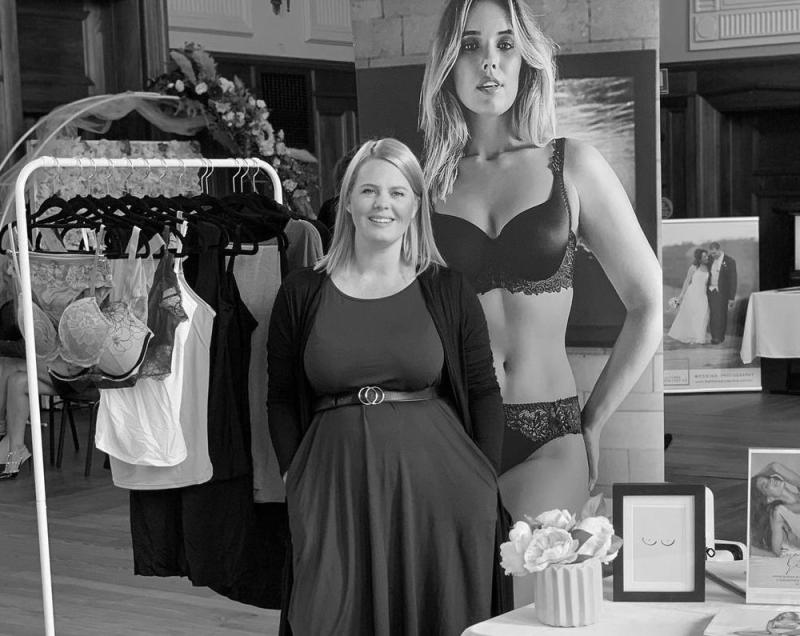 Now… introducing Jessica Cook, Team Coordinator at leading underwear brand Intimo.
Hi everyone, my name is Jess, and I'm a 29-year-old, married Melbourne girl. Two and a half years ago I started my own fitting and styling business with Intimo, amongst planning my own special day. I struggled to find something to wear under my wedding dress that was not only flattering and made me feel good but also was comfortable. This is when I discovered Intimo. I'm a professionally trained bra fit specialist and have the absolute pleasure of fitting hundreds of women a year for both everyday lingerie and special occasion wear such as bridal lingerie. Intimo is a Melbourne-owned and designer Lingerie company that sets Industry standards with lasting quality, ethical and sustainable manufacturing processes as well as the perfect fit and support that every woman deserves. I love making women feel good in their own skin and offering a personalised fitting experience that is tailored to suit individual needs and lifestyles.
Contact Jess today
Book an appointment with Jess
Follow Jess on Instagram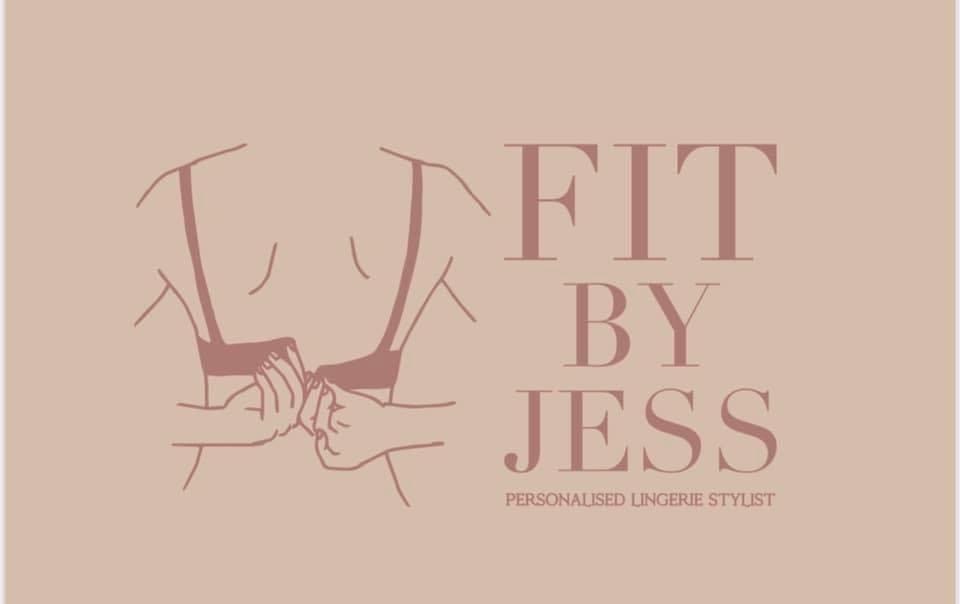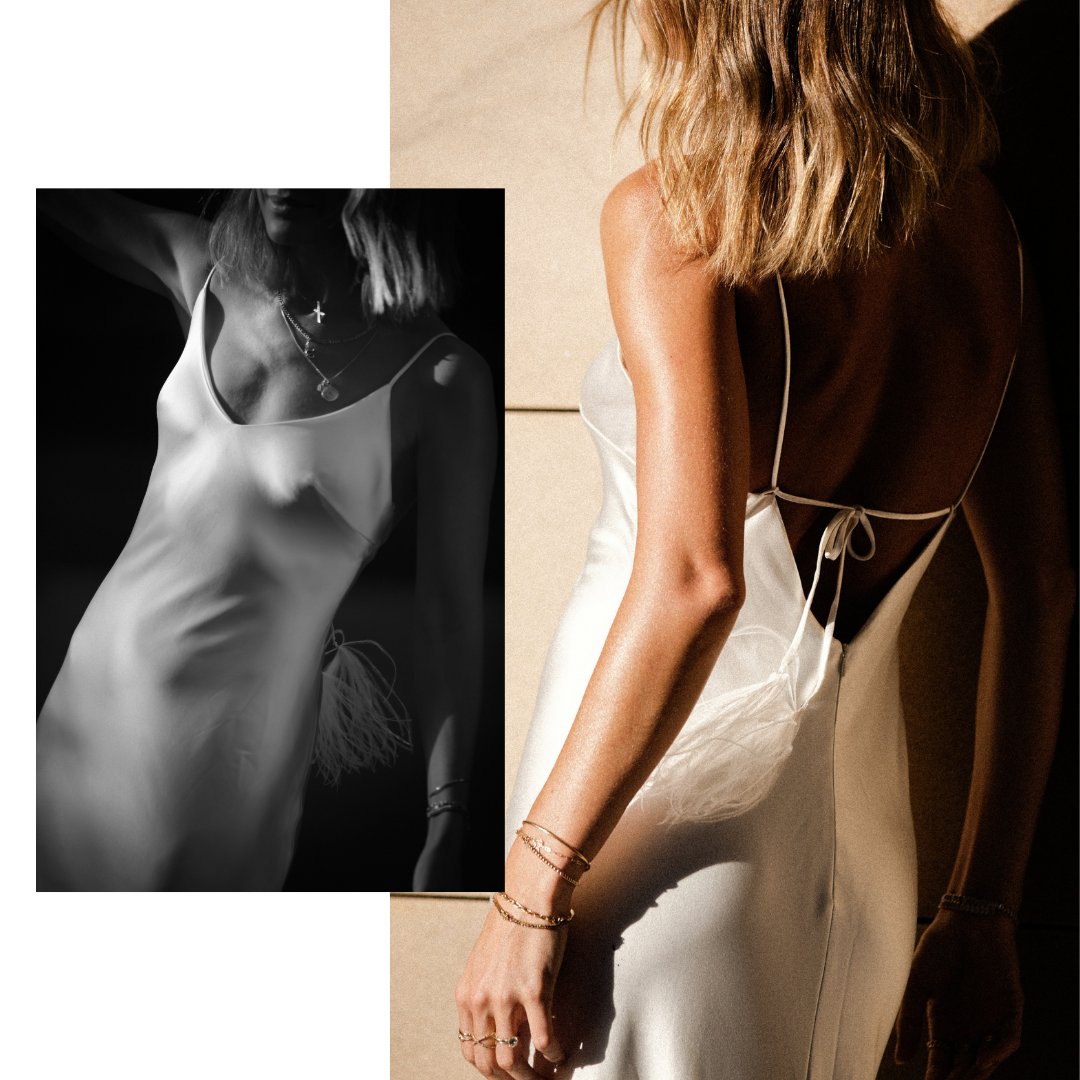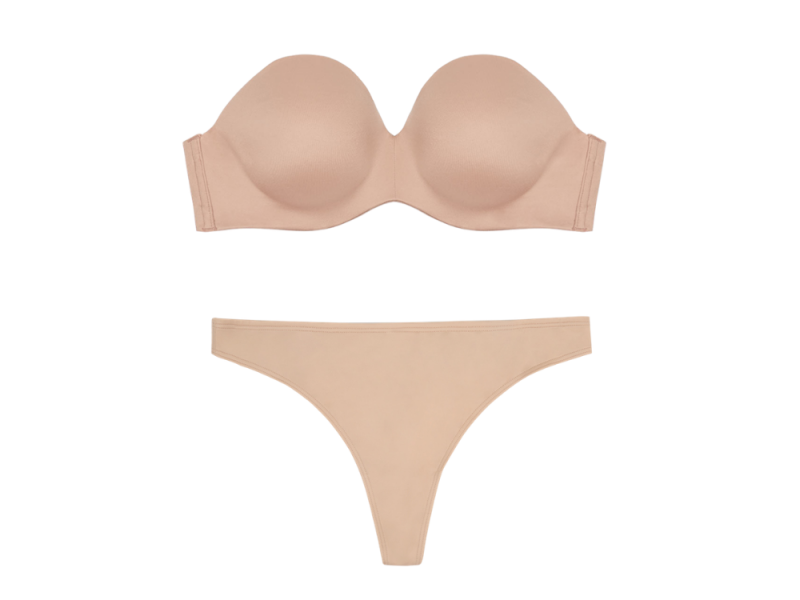 Brief One: Slip wedding dress
You are wearing Sage, a sexy, bias-cut silk slip dress to your intimate elopement.
About the bride
She needs something to contour her shape that is seamless and accommodates a low back.
Solution:
A popular favourite for many, the Intimo signature smooth string is made from a microfibre fabric which ensures an undetectable finish beneath clothing. The smooth string has an elasticated waistband and legs for comfort and grip. This style will allow for day to night comfort, and maximum breathability whilst on the dance floor.
I would also personally recommend Intimo's matching Smooth Convertible Bra. This particular bridal bra provides a sweetheart neckline, while side boning and silicone lining ensure no slippage. Available in sizes 10-16, A-DD cup.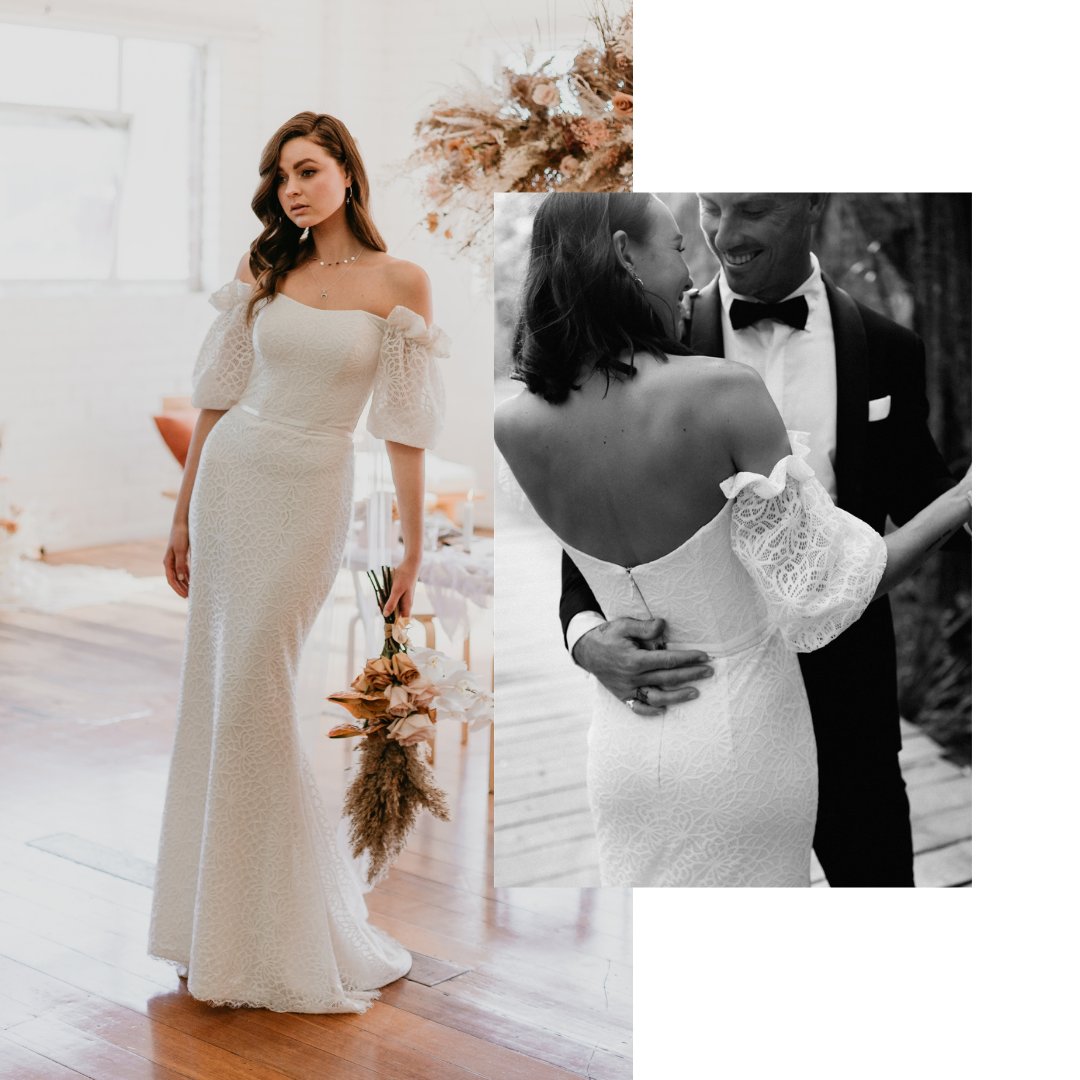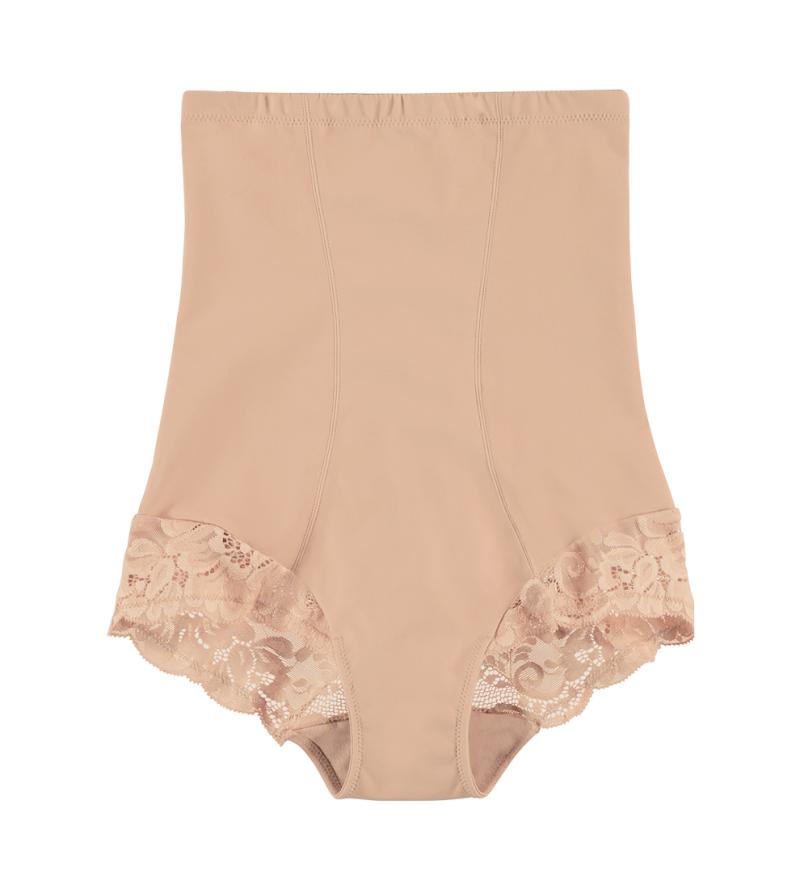 Brief Two: Strapless wedding dress
You are wearing Vivienne, a strapless, fitted lace gown with statement sleeves.
About the bride
She has a curvier waist and is conscious of where the bodice finishes at her stomach and needs something firm to hold her in all the way through to the thigh.
Solution:
Engineered with firm microfiber to redefine the waistline, the Allure Midriff Brief pairs function with form to provide smooth lines and a sleek silhouette. This beautiful piece has been completed with Intimo's signature flat lace around the leg opening, to conceal unwanted curves without compromising on comfort. This style is perfect for any bride that is looking to wear a bridal gown more fitted around her hips and waistline. If you have chosen to wear a bra, the band will sit underneath your bra band, or alternatively, the silicone stripping will hold firmly against your skin for all-day comfort.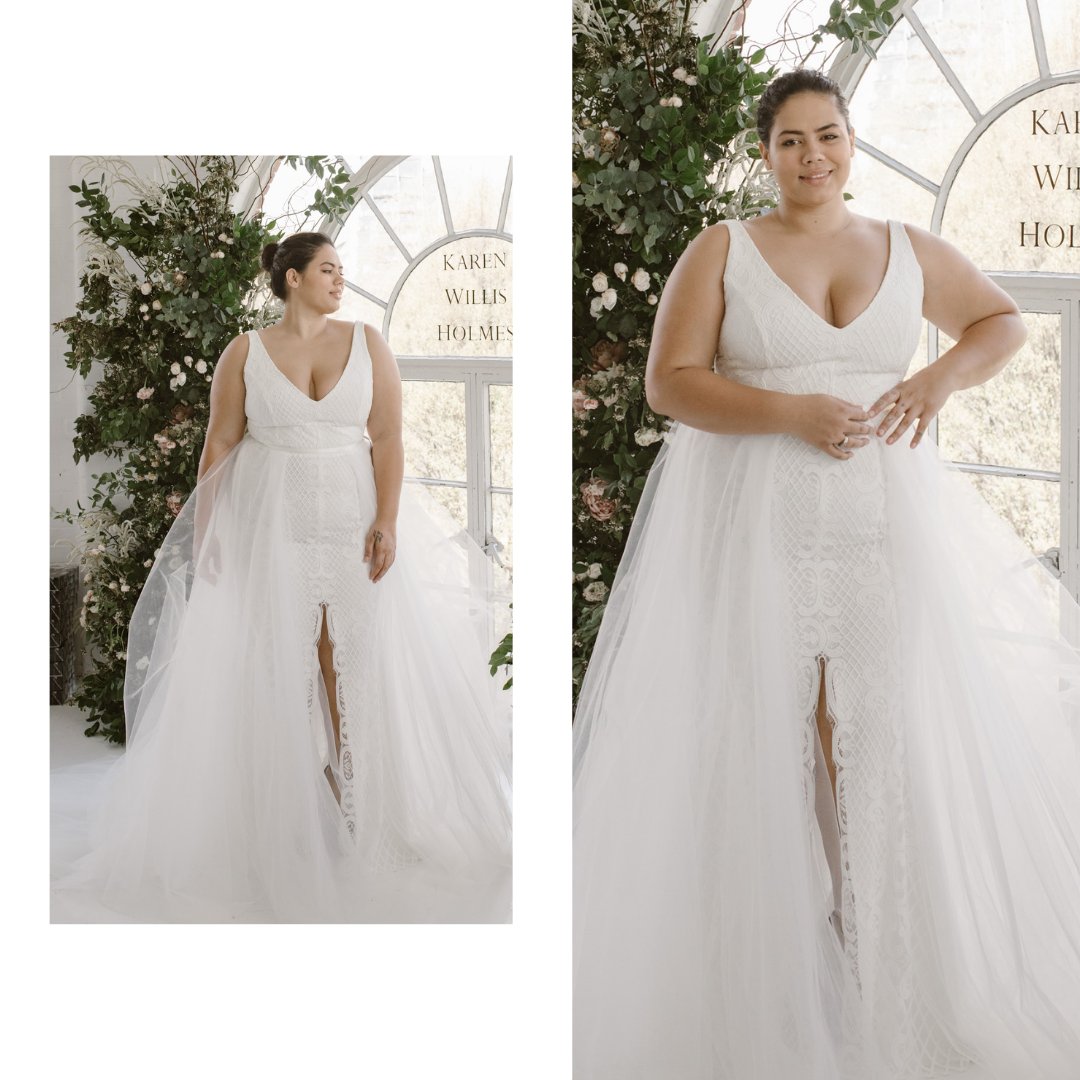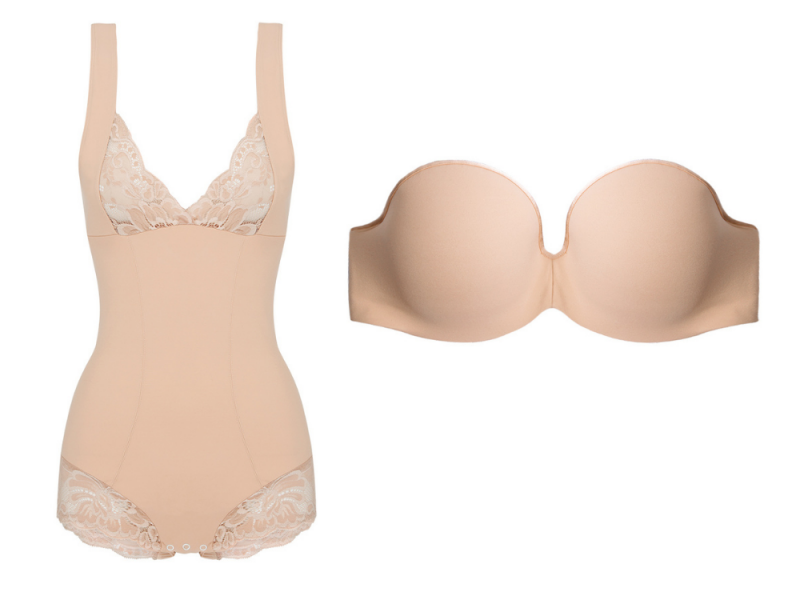 Brief Three: Plus size wedding dress
You are wearing the elegant Bobby CURVE gown.
About the bride
She needs bust support and full body/thigh support to contour her fuller figure and bring out her features.
Solution:
The Allure Shaping Bodysuit combines equal parts beauty, form and function for all women. Once again, this gorgeous piece is constructed with a firm, smoothing microfibre material, that accentuates your curves ensuring you feel smoothed and firmed out. The neckline allows you to wear a bra of your choice, many of my brides pair this piece with our Signature Convertible or Tshirt Bra. The fabric on the straps will also disguise any bra straps, and poppers on the gusset allow for easy wearing.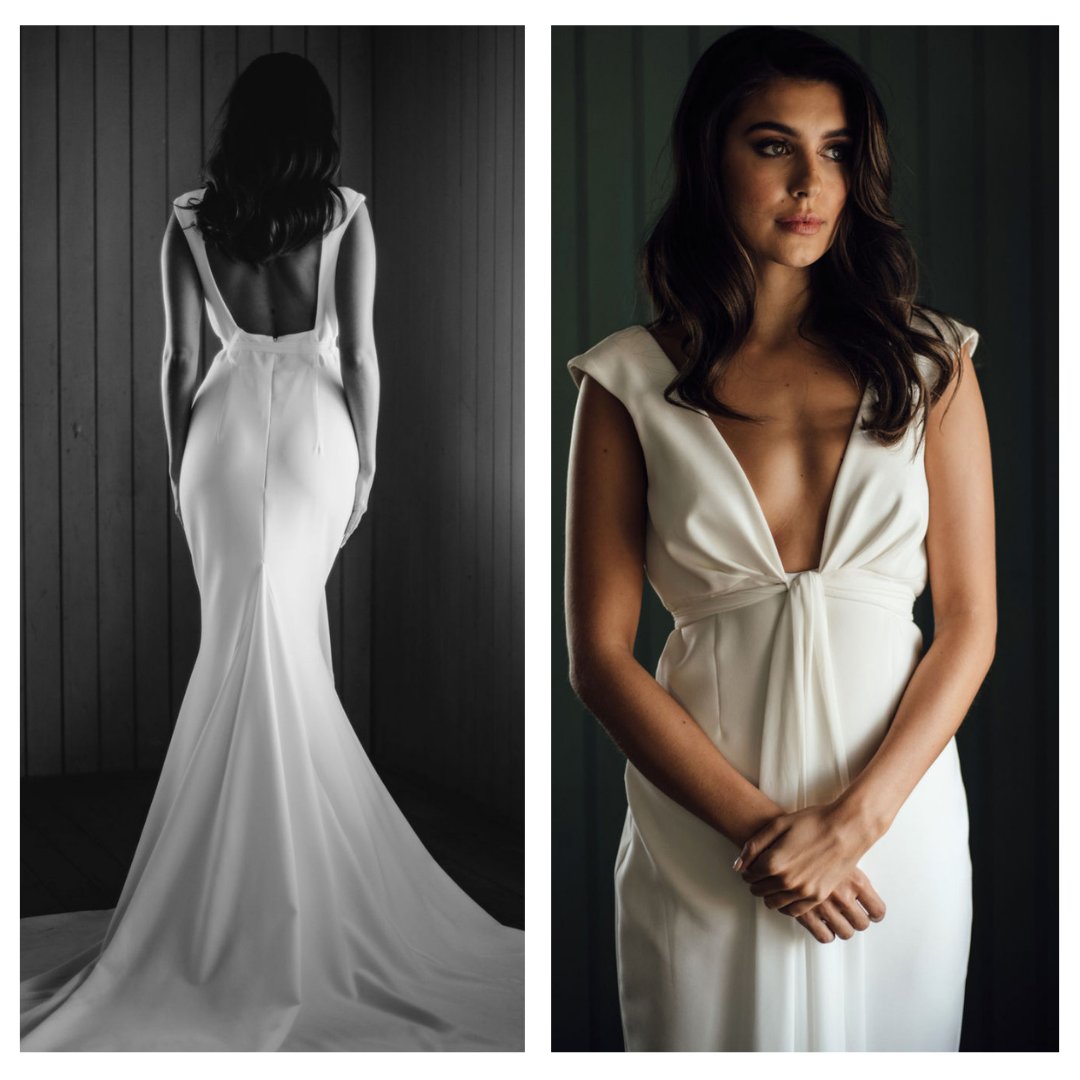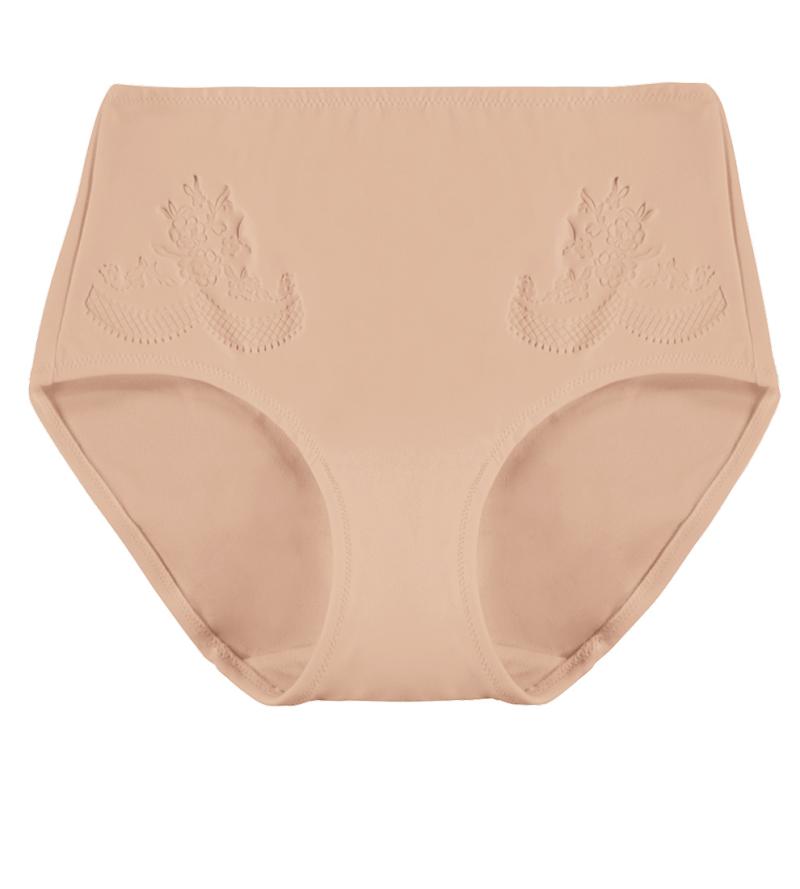 Brief Four: Wide neckline wedding dress
You are wearing the sexy Arabella gown.
About the bride
She is a pear-shaped size 10 with a small bust and waist and fuller in the hips. She wants full support that doesn't interrupt the low front or back of the gown.
Solution:
When searching for a full-coverage pair of briefs, I personally think you can't go past our Miracle Light Control Briefs. Engineered for light support across the waist, these briefs ensure a firm and comfortable fit without that restricting feeling of your classic shapewear.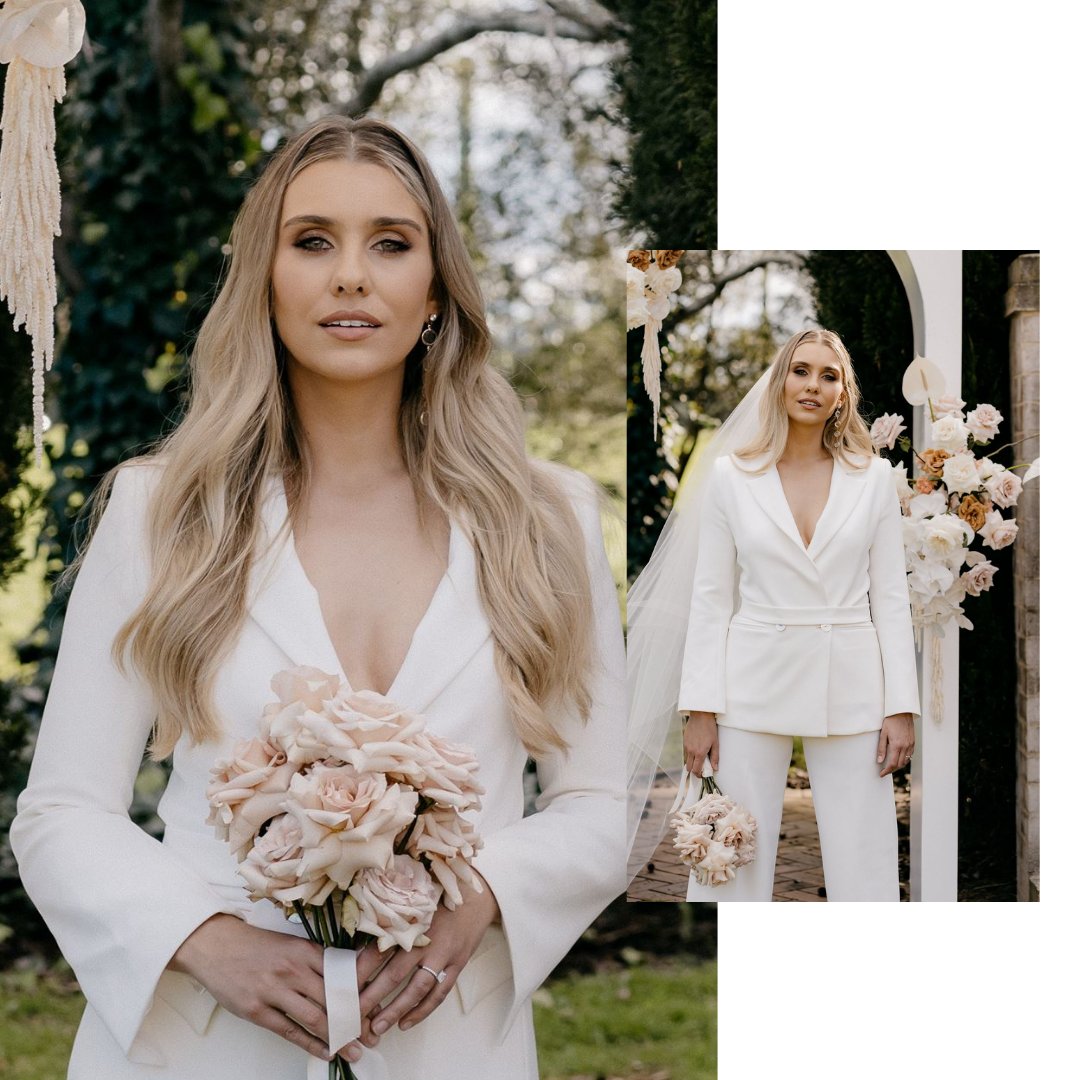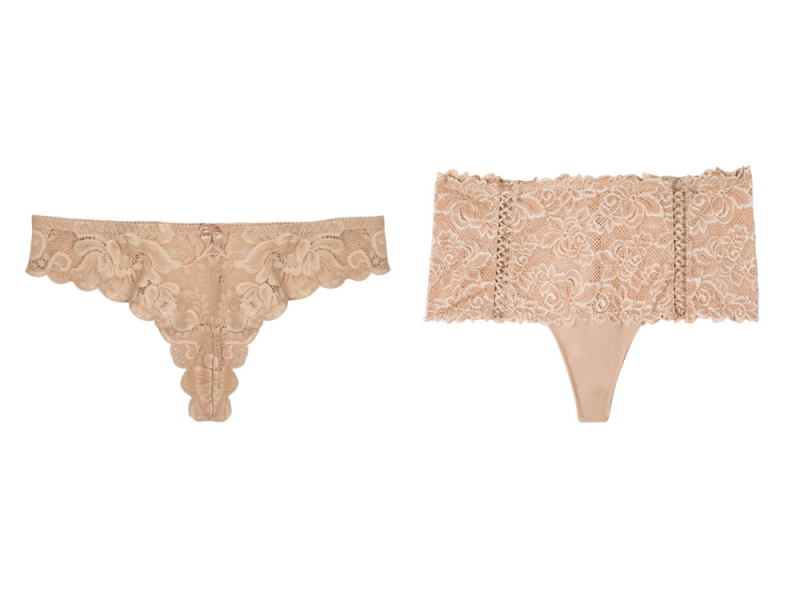 Brief Five: Wedding dress alternatives
You are eloping in our bridal suit.
About the bride
She needs something that accommodates tailored, wide-leg pants and a low-ish cut blazer that she is wearing a silk cami with.
Solution:
Your options for wedding lingerie are endless with this classic bridal suit. For a more petite figure, I would recommend our Allure String. Crafted from our signature flat lace, it features generous front and back coverage with narrow side panels that can be positioned to wear either high or low on the hip.
Alternatively, for the fuller figure girls, I would recommend our Opulence Culotte String which offers a higher rise lace panel that will gently smooth the stomach for a sleek silhouette and no VPL's.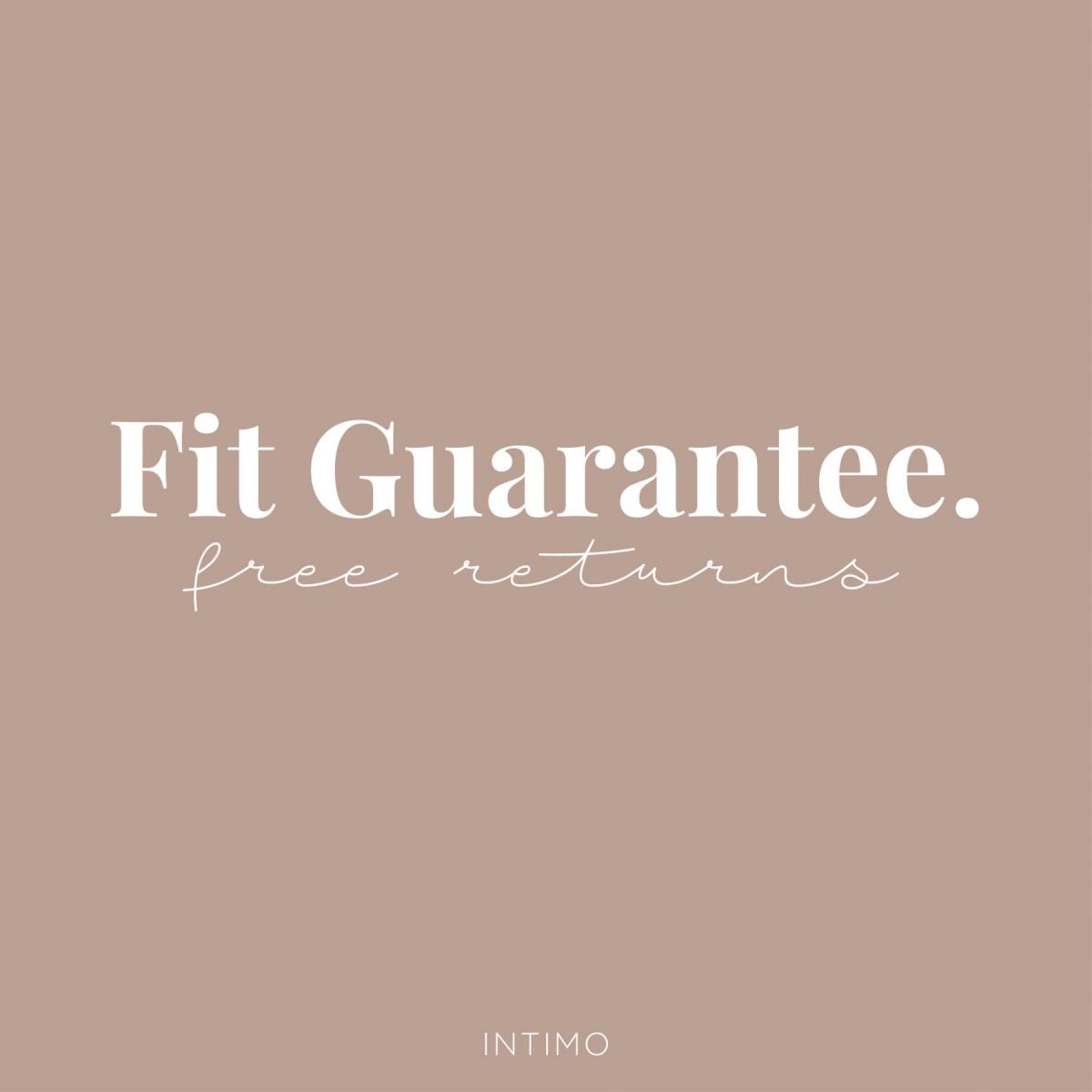 Contact Jess today
Jess offers a complimentary fitting services from the comfort of your own home, in her Melbourne based studio or virtually.
Enjoy the experience of being professionally fitted in bridal lingerie and shapewear either privately or with your Bride Squad.
Intimo's Feel Good Fit Guarantee means she offers free exchanges and returns in case, for any reason, one is required.
Where to buy bridal lingerie and shapewear *Brands we LOVE*
Boobytape (the best tape for wedding dresses!)
Has this got you thinking more about which dress shape is best for you and your wedding?