Guide on How to Live Stream Your Wedding (+ Platform Services to Use)
As you all are gathered here today, on this wonderful wedding website, it has come to our attention that this thing called COVID (I swear I won't mention that word again) has upended many many plans and created chaos in our lives, but we are here to help you navigate this new world moving forward as it pertains to your wedding day. We'd love to help you with all other life decisions, but we should probably stick to dresses and weddings. It's what we do. As our dreams have been shifted into new realities, we have seen the rise of the live stream wedding. Although ideally, we would have every one of our cherished family members present on our wedding day, we have to make plans for when they, unfortunately, can't attend. That's when technology becomes our hero, bridging the physical gap and bringing us all together! Fortunately, there are a plethora of live stream wedding services that are here to help. In this carefully crafted blog, we will guide you through the process of how to live stream a wedding successfully. Plus, we will even discuss how much you should budget for your wedding live stream.  You get one shot, so let's get it right! 
What is Live Streaming? 
Live-streamed weddings are all the rage these days as we have become more distant, yet more digitally present. This new technology isn't simply an edited video of the day, it is an interactive video call with your nearest and dearest so they get to experience your nuptials in real-time without actually being there. We know it is incredibly difficult as the guest who can't attend and as the happy couple who wants to share their joyous moments in life, but a wedding live stream is the next best way to go! Better yet, there are many free services out there to help make streaming your wedding possible. Who doesn't love a little freebie? Although we hope for a better future, where people will be able to hug loved ones again, we know that live stream weddings are here to stay, so it's important to know what to do and how to do it.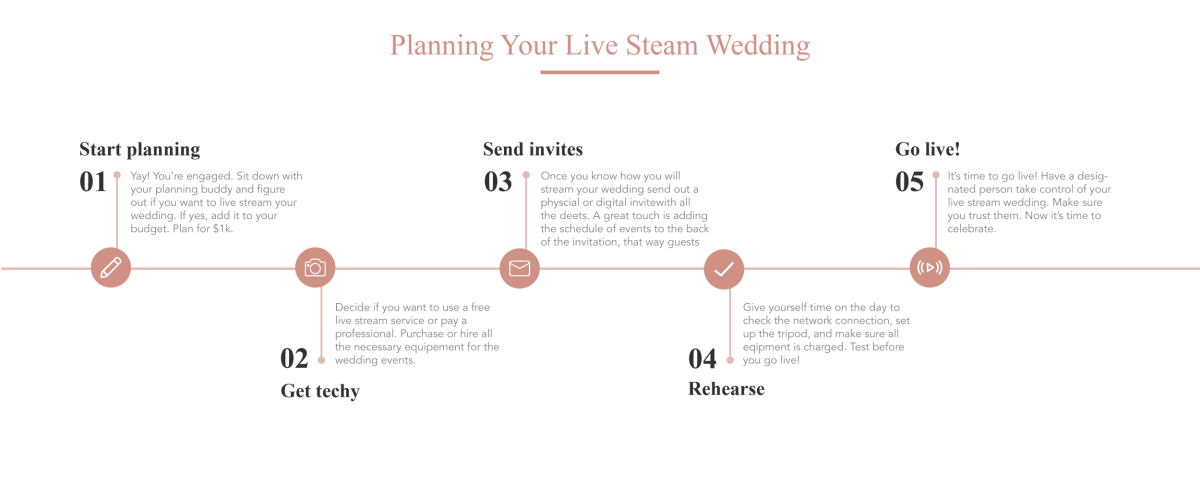 1. What to Stream
We assume it's common knowledge to live stream our wedding ceremonies, but it's also crucial to take our virtual guests on a journey throughout the day. Tell the whole story. The beauty of live streaming your wedding is that guests can come and go as they please, but including the day's events is a sure-fire way to make everyone feel involved and engaged.  
Planning the day – After finding your dream dress with us in person or virtually at one of our four boutiques, it's time to focus on the rest of your day. Just as you tediously plan your wedding day with a coordinator, it is vital you also prepare a schedule of what to include during your live stream wedding. It's always good practice to start streaming the ceremony ten minutes or so before the actual vows. This way, other guests can say hi to those on the other side of the screen and ensure everything is working correctly. Test, test, test before you go live! But let's not keep it to just the ceremony, the party continues! Ie. the cake cutting, wedding toasts, and the first dance. To help prep and organize, create a schedule of wedding events and times they will occur so that your virtual guests can plan their day accordingly. A great way to do this is by sending each guest a physical or virtual live stream wedding invitation with a schedule of the program on the back. They will love you for it! 
The best angles – Throughout the day, you will want to capture different moments. Using a tripod and camera, find the best placement for your live stream video out of the way of others. You don't want any bumping, so look for a place close to the aisle that allows guests to see your special vows but won't obstruct the view of your guests. It's best to work with your photographer and coordinator to find the right spot. Keep it moving. After your ceremony, have someone move the camera to the cocktail hour and reception, where other guests can greet your virtual family. 
Be authentic– These personalized interactions will make a difference during your live stream ceremony. With all the chaos of the day's celebration, it's easy to get swept away by the excitement. Dance your way over to the camera every once and a while to interact with your virtual guests. They will appreciate the thought.  
Sending something special – Most people have FOMO (fear of missing out), and weddings can be an especially hard event to miss, so put extra attention on those unable to attend. Sending a card with your signature cocktail recipe included is one way to make people feel involved while they sit back and watch your wedding live stream. Get creative and find a way to let them know you wish they were there. If you're feeling stumped, Weddingwire has brainstormed a few great ideas to show the virtual guests you care.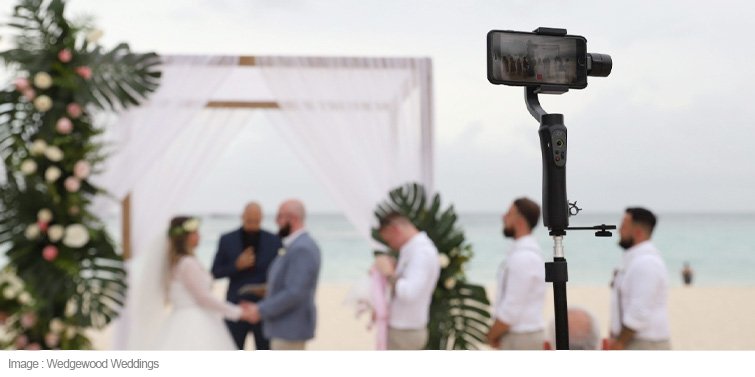 2. The Right Equipment
You're going to want to pay attention during this part, don't just skim through the bullet points. Let's go through exactly what you will need to live stream your wedding.  
Camera, phone, or tablet – Seeing as this will be a video recording, technology is the most essential tool you will use. Phones and tablets have come a long way and have created good quality videos, but if you want to invest more, nothing will quite compare to the good ol' camera. With the rise of vloggers (video bloggers), camera companies have created specialized digital cameras with built-in internet made just for live streaming. However, not everyone wants to spend that type of cash, so phones and tablets will do the job. You just might have to sacrifice a bit of the live stream quality. Below we will point out the best cameras for live streaming your wedding. 
Live streaming platforms – Knowing that weddings often become budget busters, I'd like to start you out with some free live streaming software. By now, most of us know and use Facebook, but did you know they also have a live streaming capability? Facebook Live has genuinely changed the game, making the whole user experience easy and private. Create a Facebook group of your virtual wedding guests and go live! This way, not only can your guests see you, they can comment and engage on a whole new level. Another great free live wedding video streaming software is Zoom. We know many of us have had to add Zoom to our daily conversations, so why not include them in our live stream wedding too? The free version can handle a heavy load, but remember, stream times only last 40 minutes. Find out exactly how to pull off the perfect Zoom wedding.
Sometimes, things should be left to the pros for high-quality video content. If you'd like to beef up your live stream wedding, our top picks are below. This is a hands-off,  take the wheel, type of approach to live streaming your wedding. Let's face it; you want your wedding day to be stress-free. 
Tripod – Please don't make your guests sick by having shaky hands. Hire or purchase a tripod to stabilize the video quality. This will make any live stream look more professional. 
External mic – If you're going to DIY your live stream, purchasing an external mic will help all the virtual guests hear what lovey words you're saying to your new spouse in your super gushy, romantic, tear-inducing vows. Tip: don't place the mic by a speaker! 
Charging cables– Don't die! Charge all equipment beforehand and purchase a portable charging cable to make sure there are no batteries drained. 
Internet – Most venues have wifi or internet, but they may have a poor connection. Mobile hot spot devices can help make sure your wedding broadcast is done with ease.  
Designated driver – We don't just need designated drives just for uncle Bob; we need someone to take the driver's seat behind the camera. Select one or two wedding guests to take control of the live streaming for the day. Sometimes guests just want to be guests, so it may be appropriate to hire someone.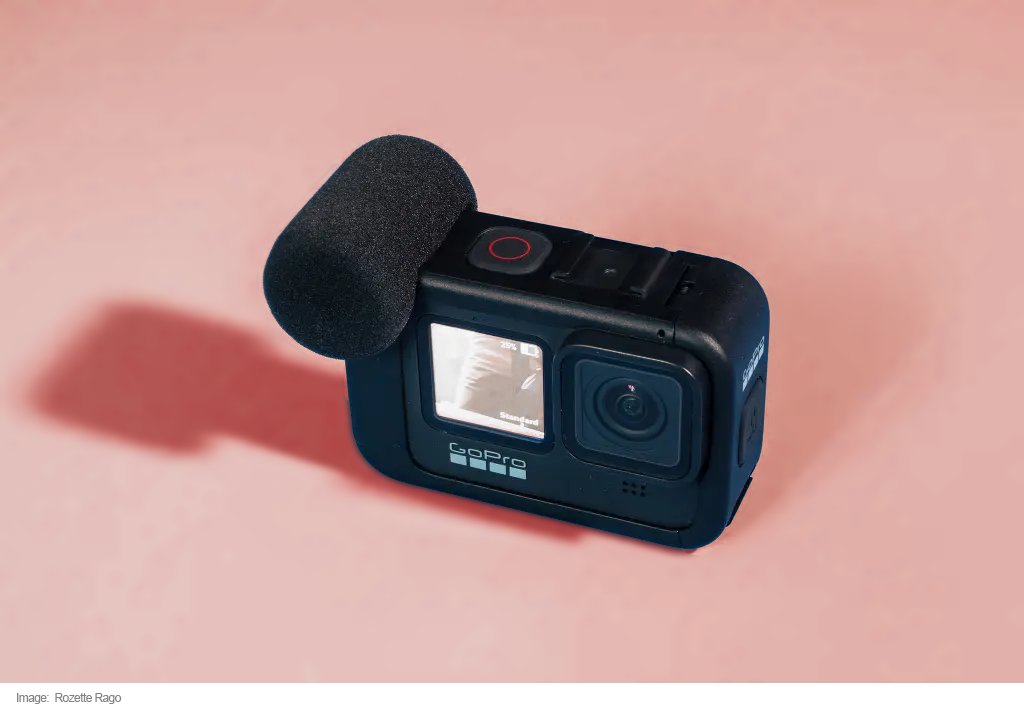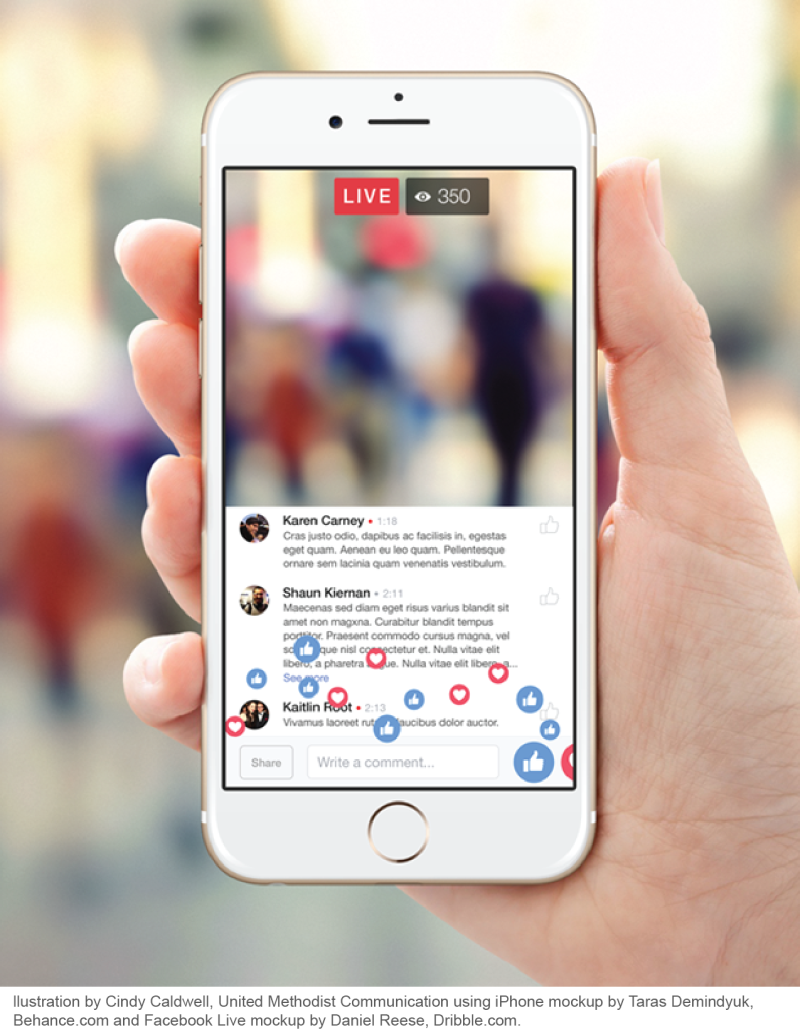 3. How To Facebook Live Stream
Here's a great demo to show you exactly how to live stream from Facebook if you're a visual learner. Let's get started.
Get your tripod set up in the exact location you want near the ceremony, but not in the way of other people.
Go to your Facebook app and open it up.
Find the exclusive wedding group you created and click on it.
Tap the screen in the "Write something…" bar, where an options panel will drop down.
Select the red icon that says "Live Video".
It will ask for you to allow camera access; press "allow access".
Once you do so, you can add a description, location, and tags to your live stream.
You are now live streaming your wedding!
Tada! You're successfully a live stream wizard. Before your wedding day, test this out by creating a group on Facebook with you and one friend to play around with the various functions.

4. Live Stream Resources
Virtual wedding invites – Start with your live stream wedding invitation. Zazzle.com.au is an excellent site for all your pre-designed invite needs, either digital or paper.  
Free live stream platforms – As you go through your bridal journey, you will find that costs add up, so sometimes free services are the best route to go down.
Professional streaming services – Let's face it, sometimes it's easier to just let the pros do their job. Here are some great wedding live stream geniuses from Australia.
LoveStream

 – Want software that will roll out the red carpet for you? LoveStream is a 

wedding live stream

dream (please say that five times fast). Their tailored experience gives you a consultant to help arrange all the day's events online. Not only do they give your virtual guests a flawless video experience, but they will also send you a recording of the day with a guest book included a few days later. How cool is that? Packages range from $450 – $1950.

 
Wedding Live Stream AU

– If you live in Queensland, you're in luck. These professionals will handle everything for you, including the equipment! With the right technology, personal wedding website, and edited film, this company has all the right stuff to live stream your wedding in Australia. Their expertise cost $799 – $1499.

 
Love Reel

 – Sydneysiders, this one is for you! Love Reel is the real deal with professional videographers at your call to 

live stream your Sydney wedding

 with their own internet provided. Walk down the aisle, kiss your person, and have a magical day while they take care of the rest. Their 

wedding live stream services

 are so bespoke that you will have to reach out for a quote.

 
Melbourne-live.com

– Bring in the big guns. These masters of virtual poetry will create a robust digital experience by capturing your day for all your remote guests and even allowing them to give speeches! Packages range from $700- $1750.

 
Mantis Video Production

– If you're already looking to hire a videographer for your wedding day, you may as well hire Mantis Video Production. Not only will they create a video of your wedding day that's fit for the big screen, they can also do a 

live stream wedding feed

 for an additional $499!

 
Camera – If you want a high-quality video live stream for your wedding, check out this comprehensive article by Techradar about the best vlogging cameras. Better yet, after your wedding, you're left with a fantastic camera to take on your honeymoon! 
Tripods – B&H Photo Video has a list of impressive tripods that will help you on the wedding day. Make sure to find a stand that will hold the appropriate tech equipment.  

External Mic – We hear you loud and clear! At least, that's what you want your guest to be saying. iMore gives an in-depth review of the best external mics for live streaming your wedding from an iPhone.
Mobile hotspots – Need internet you can rely on? Look no further than Mywebspot. Not only do you get personal wifi, but you can also return it when you're done. There will be no lagging during this wedding live stream! 
Portable chargers – Click here to find some of the best portable chargers in the game.  
With all the gadgets starting to pile up, live streaming your wedding cost can start to add up. Whether you want to DIY live stream or hire a professional, budget a couple of hundred dollars, or maybe even a little over a thousand to ensure you have a spectacular live stream wedding. 

Let's go live!
Now that you have all the right tools and resources, it's time to take your wedding live! Although most of us would love for all our family and friends in person for the biggest day of our life, we know it's not always possible. Thank goodness for technology!