Diary of a Bridal Stylist #1 – Our Top 6 International Wedding Venues
Whether you're an international bride or purely just want to have a destination wedding, we've got you covered. You've seen our top 10 Australian wedding venues, now its time for our favourite International venues.
I asked our head office staff, our managers and stylists what their dream destination wedding venues are - you will find our top 6 listed below. The Bali venue – our Melbourne Manager was married there herself in 2018.
This is the last blog in our three-part series of wedding venues. You can find part one here and part two here.
As always if you want to share your dream venue - please comment below.
xx Celeste (Melbourne Stylist)
THE UNGASAN - Bali, Indonesia
You've never seen an ocean view like this before. Situated on the coast of Bali's Bukit Peninsula, The Ungasan pride's their wedding service on the fact that "no detail is overlooked". Your guests will forever be talking about the stunning scenery and impeccable styling if you chose to wed at this incredible venue.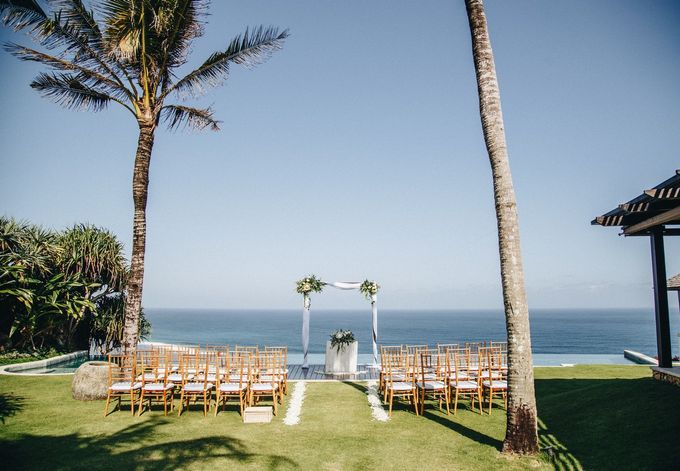 VILLA MEDICEA DI LILLIANO – Tuscany, Italy
The epitome of a dream Tuscan Wine Estate. Villa Medicea di Lilliano is 15 minutes from the centre of Florence and offers "an unforgettable backdrop" for those who want to host the perfect party ending in fireworks or an intimate elopement. You'll be torn for choice with their array of banquet facilities and will most certainly want to stay in their luxury villa.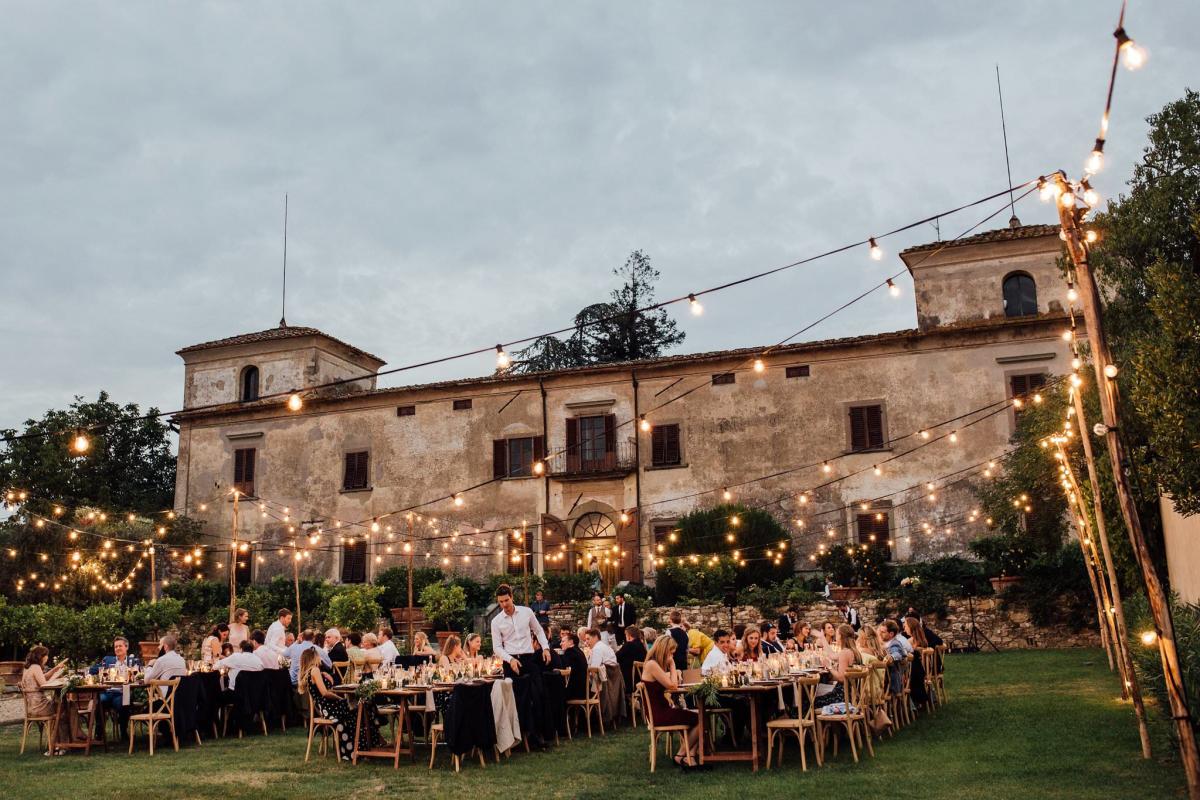 SANTA LUCIA PRESERVE – California, USA
On an epic 20,000 acres of property, you'll breathe in the clean mountain air whilst reciting your vows in the historic cathedral or the stunning redwood forest. Saint Lucia Preserve boasts a 100-year old barn for you to host your reception, conclude your wedding day by staying in their on-site honeymoon suite.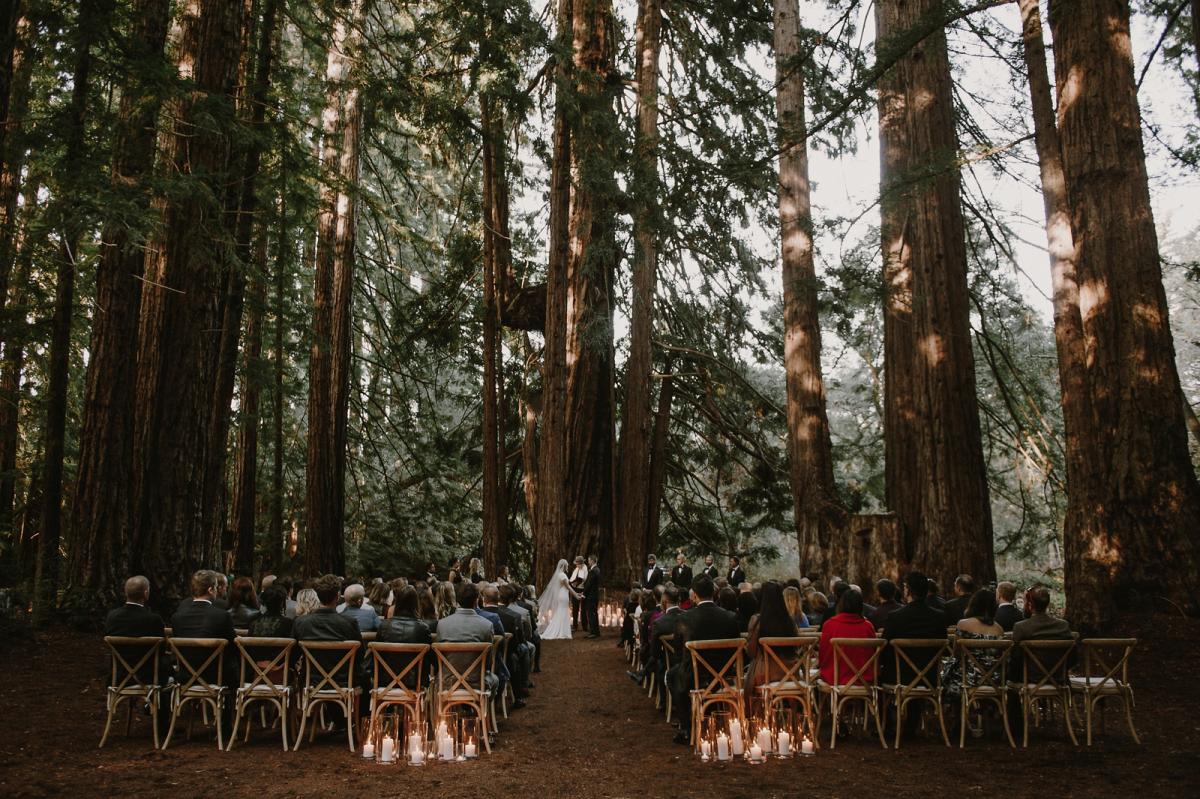 MOLENVLIET WINERY – Cape Town, South Africa
I've been in love with this venue myself since one of my bride's had her wedding here over a year ago.
Views of vineyards, mountains and a running river – Molenvliet Vineyards is known for their impeccable service and attention to detail. You'll have a hard time choosing which suite to stay in – Mountain View or River view. If a safari honeymoon is what you're after, why not host the most luxurious wedding in South Africa too?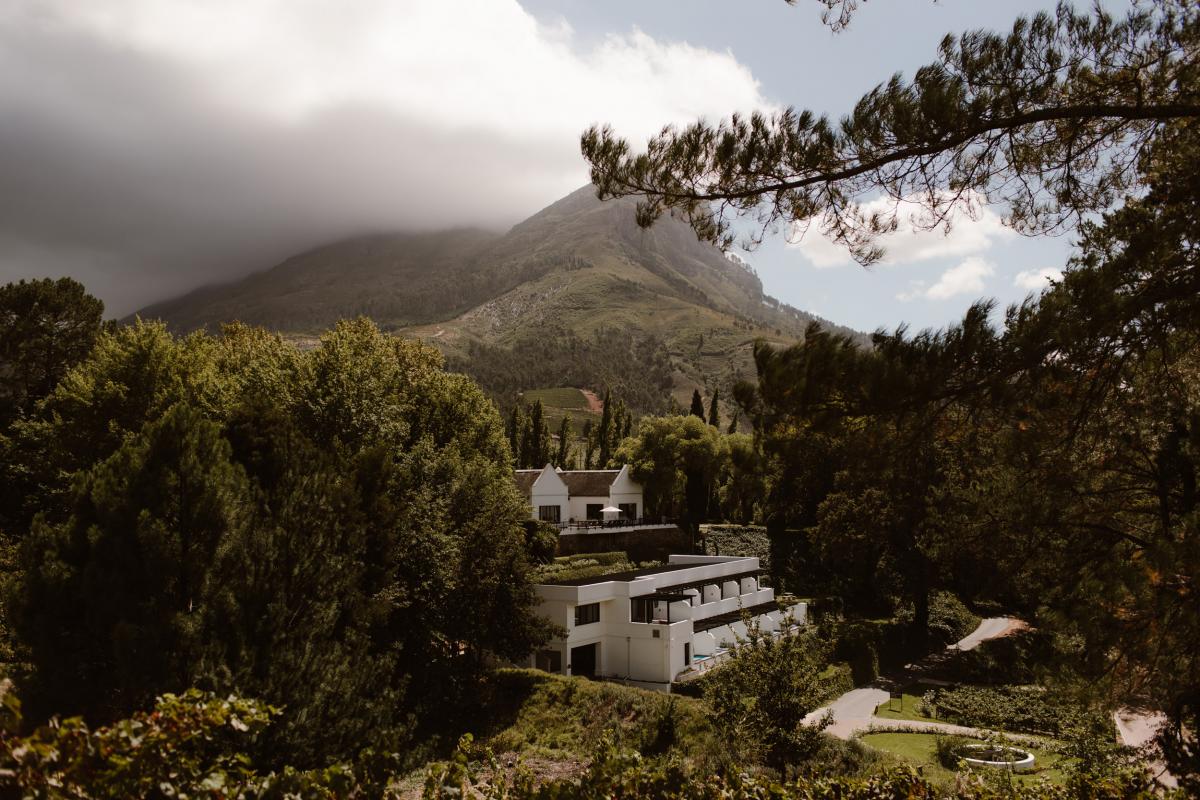 SYON HOUSE (GREAT CONSERVATORY) - Brentford, United Kingdom
The entire estate is wedding venue worthy, however, I'm focusing specifically on their conservatory. From the picture below you'll be able to see why the Syon Conservatory was chosen for our top 6. Adorned with palms, exotic flowers, floor to ceiling glass panes, and arches – this venue is directly out of a fairy-tale and will have you craning your neck from the moment you walk in. It exudes both simplistic elegance and extravagance.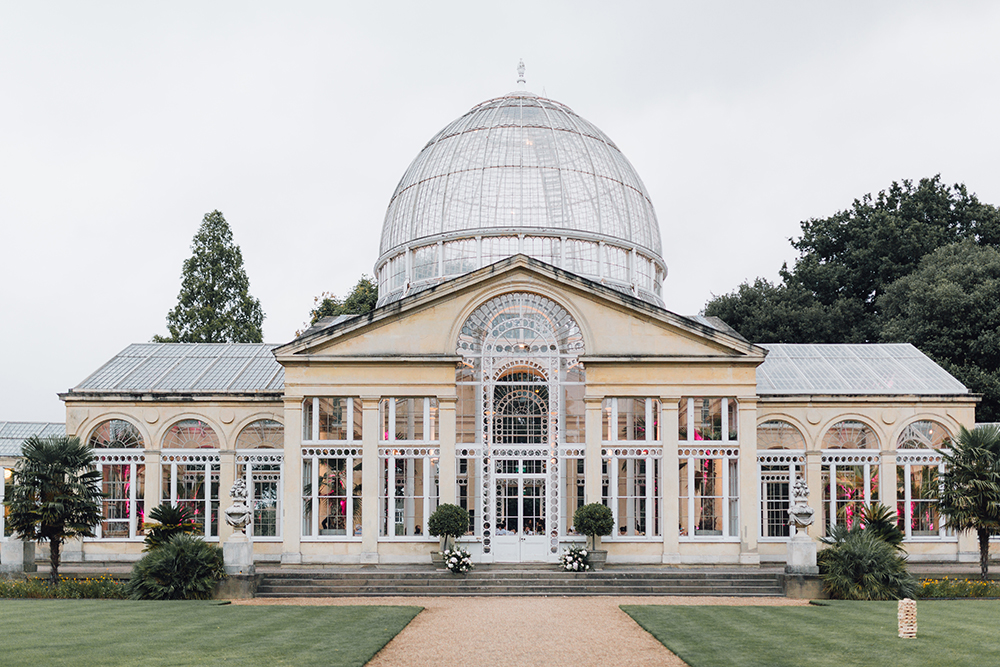 JACK'S POINT CLUBHOUSE - Queenstown, New Zealand
We love our scenery if you can't tell and there's no better landscape than that of Jack's Point. An "unparalleled lakefront position" and views of the Southern Alps, this location is hard to beat in terms of natural beauty. Have your ceremony on the forefront of Lake Wakatipu and host your reception with the most fabulous food and wine at the Clubhouse.