Diary of a Bridal Stylist #1 – Our Top 10 Wedding Venues Part One
As a stylist, communication with our brides is our number one priority. We ask questions about you and your plans for your big day so we can get to know your style - that way we can recommend dresses that not only suit your shape but your personality too. Some of the following are just the run of the mill wedding questions; "What flowers are you thinking about? What colours are you considering for your bridesmaids? Have you chosen a venue?" - all of these questions allow your stylist to get an idea of how you want your day to look and how you want to feel.
Having worked in the industry for a long time, we get to know vendors, suppliers and hear of venues that most people wouldn't normally know of or find on a Google search. Over the next few weeks, we'll be launching a new blog series entitled, "Diary of a bridal stylist." Within these blog entries, we'll show you our top picks for vendors and venues that we've come to know and love, our tips for dressing for your shape, bridesmaid ideas and much more.
Our first topic is all about Venues! Probably one of the biggest decisions regarding your wedding day. Whilst some couples choose one space for both ceremony and reception, others opt for separate venues. The options are endless - outside or inside, local or overseas. We'll be posting our Top 10 Wedding Venues over the next two weeks in 2 separate blogs.
We hope you enjoy!
Celeste xx (Melbourne Bridal Stylist)
CHURCHILL - Taradale, Victoria
Churchill is the first event space from Prunella – they conquered the floristry world and now have expanded into wedding venues.
Set on two acres, this venue is the epitome of old-world glamour, featuring a country church with stunning stained glass windows and a whitewashed hall for all your reception needs.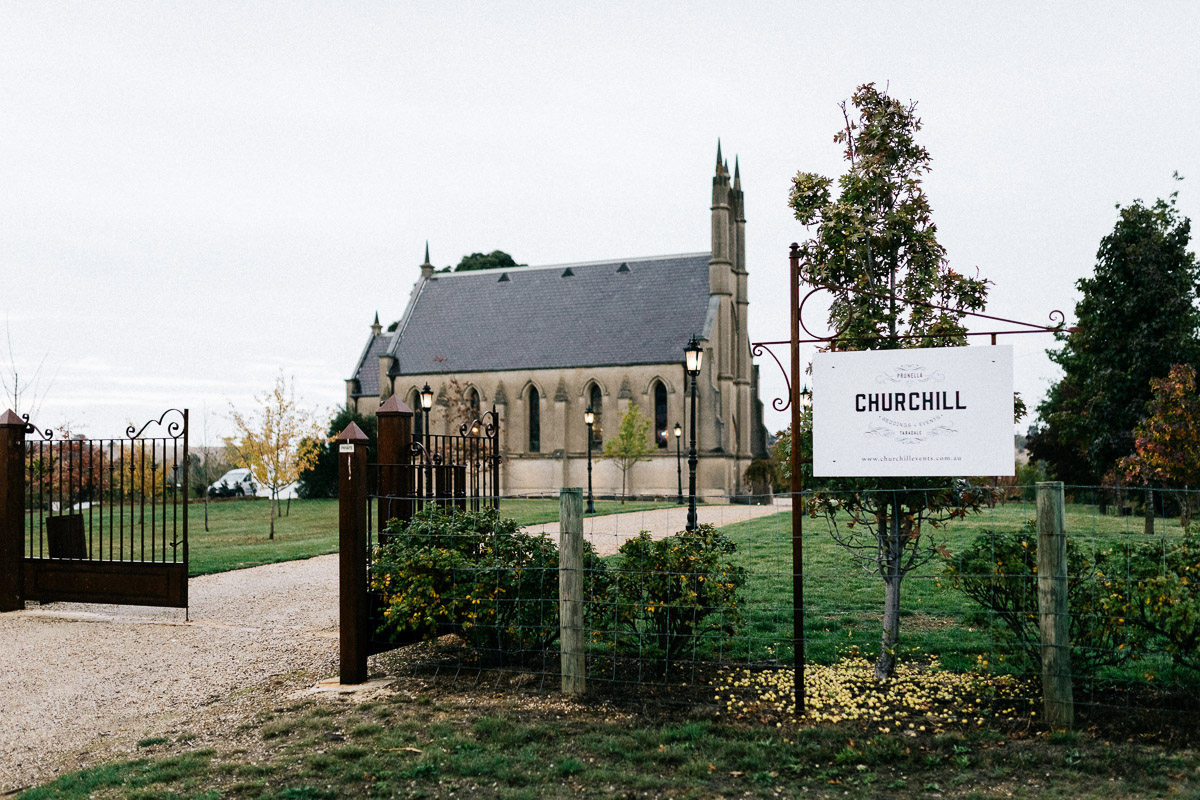 MONA FARM - Braidwood, New South Wales
A secluded property with the most beautiful landscape, Mona Farm is the perfect blend of Australian history and contemporary art – creating a newfound luxury in rural New South Wales. The venue offers the chance to pick your ceremony site, then host your reception in their stunning woodshed.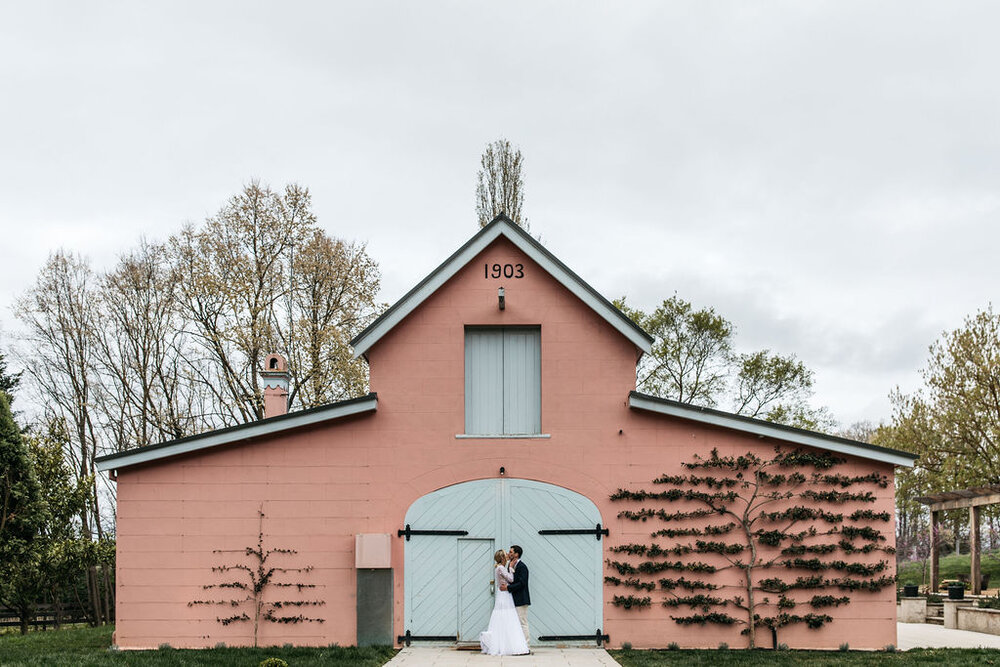 WALDARA - Edith, New South Wales
The ultimate rustic wedding venue. Waldara's event space hosts up to 150 guests with onsite accommodation for 20 people. The 800-acre property has plenty of photography opportunities – from their manicured gardens & chic barn, to their picturesque lake. Waldara is a hidden gem located just 2.5 hours from Sydney.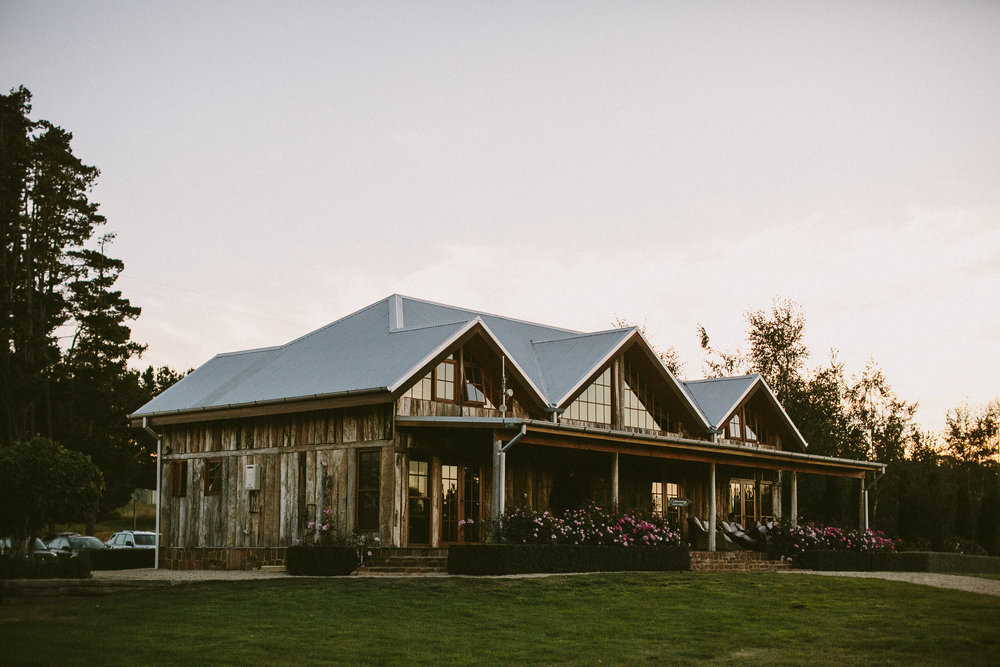 OLD BROADWATER FARM - West Busselton, Perth
Nestled on a private family property, Old Broadwater Farm is an all-inclusive venue. With accommodation, catering and furniture hire, couples can opt for a cocktail themed wedding or a sit-down dinner. With the added bonus of BYO and no corkage fee, this venue offers it all.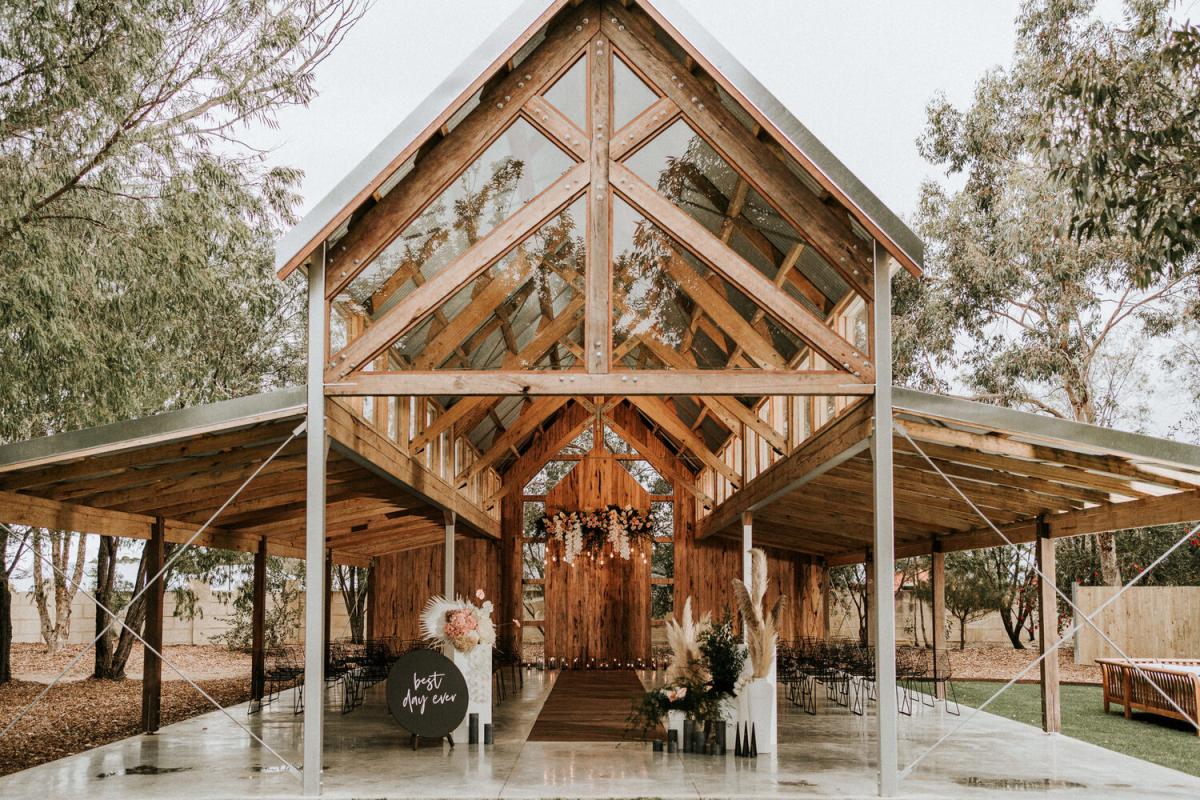 CEDAR CREEK LODGES - Mount Tamborine, Queensland
Placed in between Cedar Creek and Tamborine rainforest, stands Cedar Creek Lodges. With a total of 7 gorgeous locations ranging from their Ceremony Rainforest Amphitheatre to the Island Glade for your reception, there is an aesthetic for every couple.