Aleksandra & Jamie | The wedding of a Vogue Bride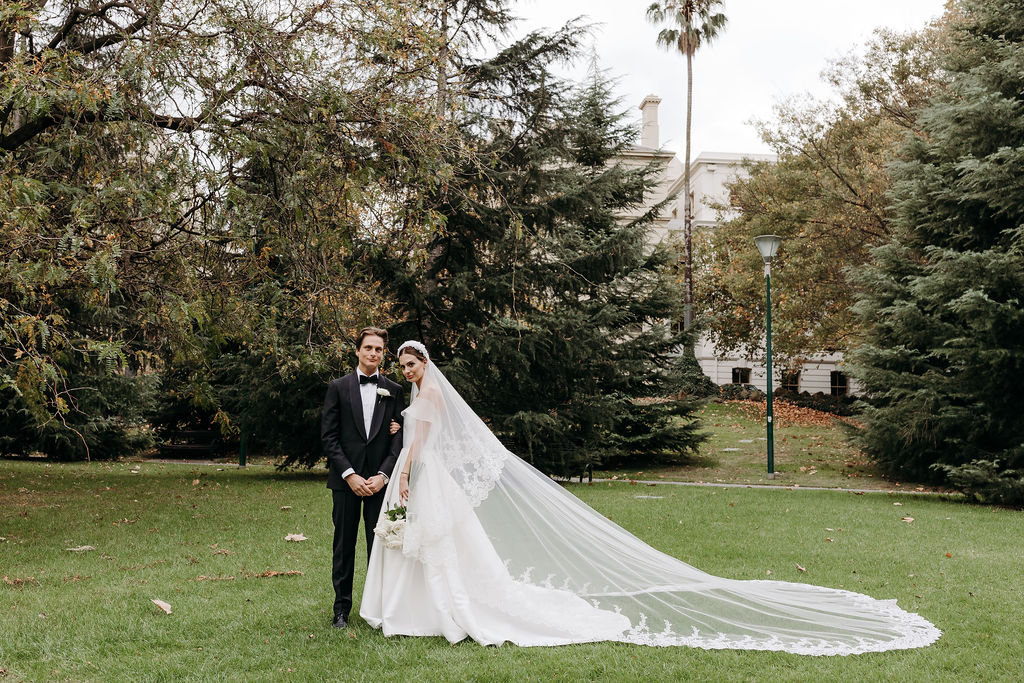 Aleksandra and Jamie met at a bar one night in Collingwood. The pair had a mutual friend and eventually got chatting. The next day Aleksandra went to Bangkok or a work trip, and a few weeks later after returning, the two went for a drink and dinner. Quickly they became inseparable – the couple moved in together a couple of months later, and 9 months later were engaged! The gorgeous couple were also recently featured and interviewed for Vogue Bridal.
On the proposal
One of the first weekends away the couple shared together was down at Jamie's coastal family holiday home.
"It really gave us a chance to connect on a much deeper level. Jamie tried to recreate our first walk down the beach one afternoon months later, and half-way through the walk got down on one knee and proposed. It was the most romantic proposal because it wasn't showy for anyone else – it was heartfelt and it was just us in our little bubble, it couldn't have been a more perfect representation of us and our relationship. Afterward, we went to dinner to celebrate at our favourite restaurant back in Melbourne – Di Stasio. The whole car ride home we listened to cheesy engagement songs like Jaggad Edge – Let's Get Married, singing at the top of our lungs!
The next day, we had our closest friends over for an impromptu engagement party with pizza and champagne…I think I drank champagne every single day after we got engaged for a week – it was just the happiest and most special time in our lives."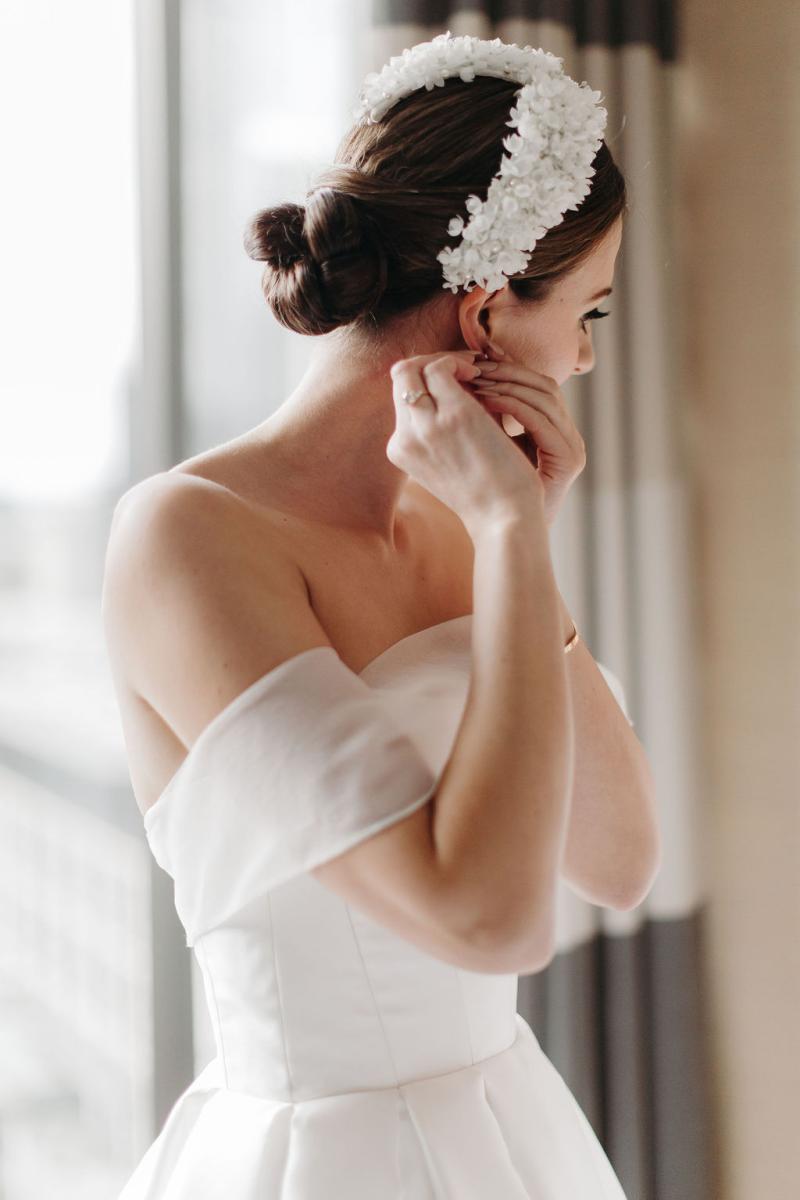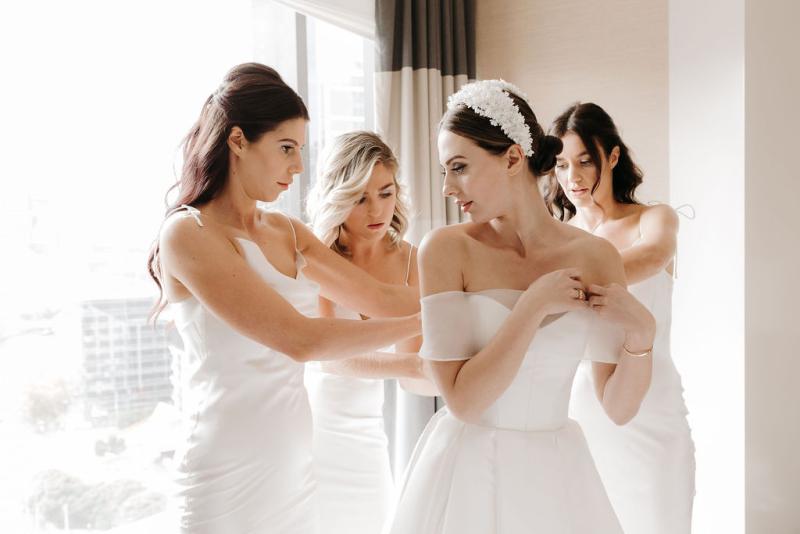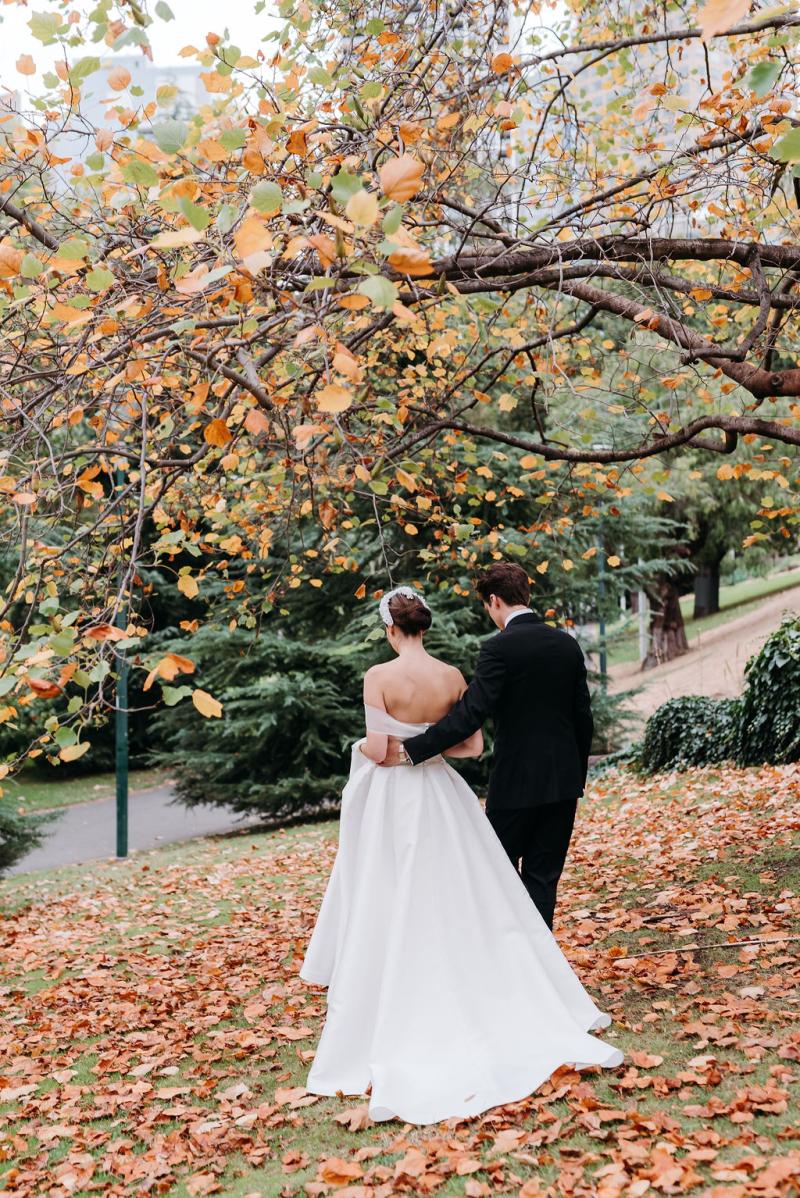 On the venue
Aleksandra and Jamie were married at the stunning St Paul's Cathedral in Melbourne.
"It was a church we walked past every day on the way to work and we loved the traditional element of getting married in a church. It was important to us to pay respect to the significance of marriage and what it means on a grander scale of just a big party, and we felt a church setting really did that justice…or a cathedral in our instance!"
The couple then held their reception at Ripponlea Estate. It was the first venue the couple looked at and it ended up being the benchmark for every subsequent venue.
"It was important for us to have somewhere that was classic and romantic. That was cozy but also large enough to fit all of our guests. And we also wanted somewhere that we could go back to at later dates and revisit to remind us of the most special time in our lives."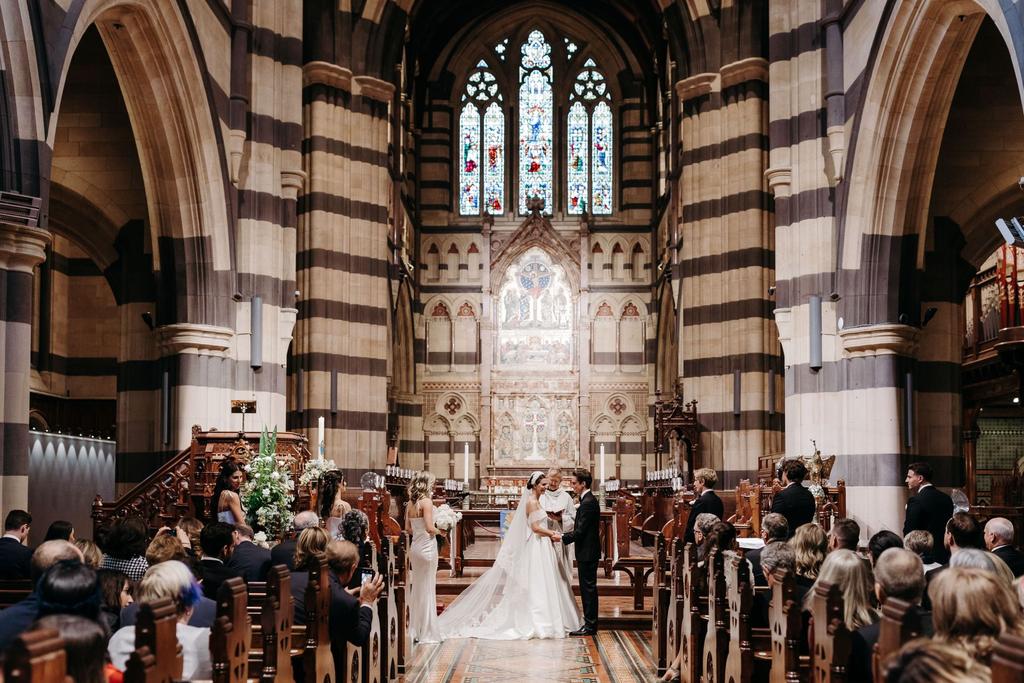 All the styling details
Aleksandra and Jamie chose not to use conventional inspiration for their wedding day and rather opted to draw inspiration through films and art they loved.
Their biggest inspiration was drawn from Wes Anderson's The Grand Budapest Hotel in terms of a colour pallet, Sofia Copolla's The Virgin Suicides, and icons such as Grace Kelley and Audrey Hepburn. With help from the couple's vendors, they were able to pull create a style that perfectly reflected Aleksandra and Jamie and the feeling they wanted to achieve on their wedding day.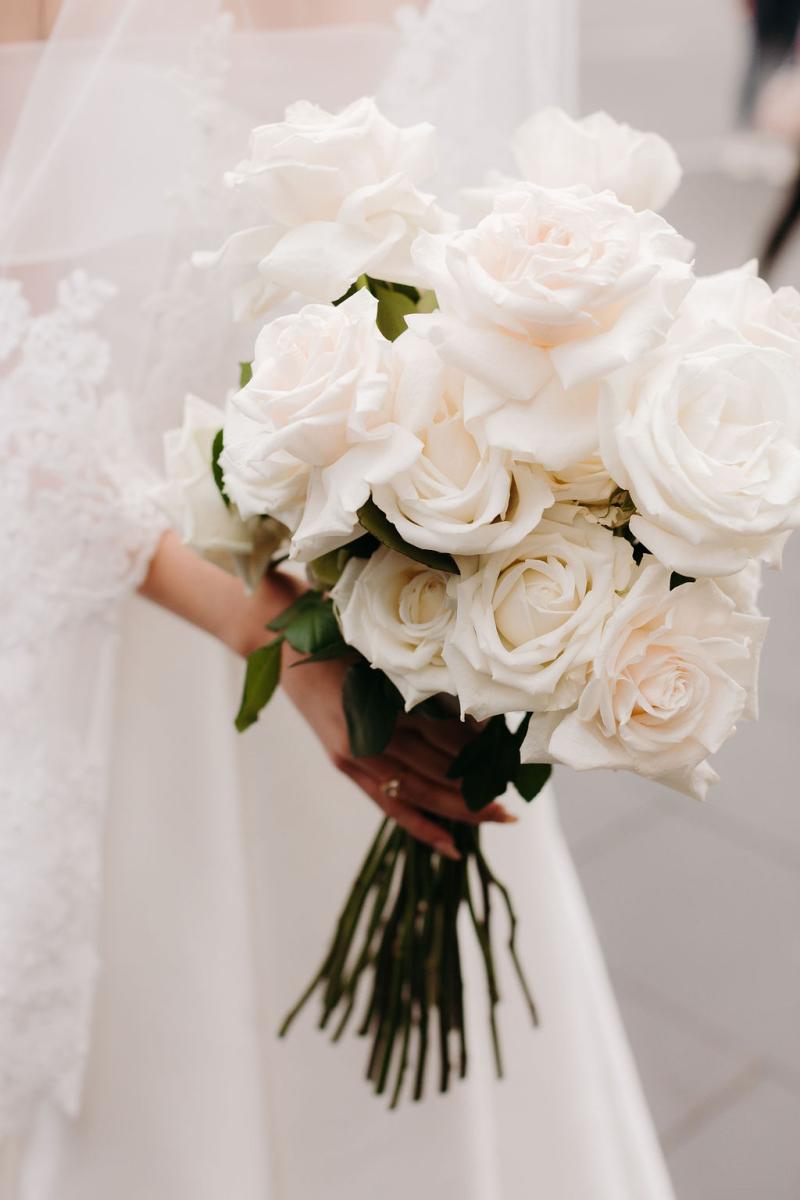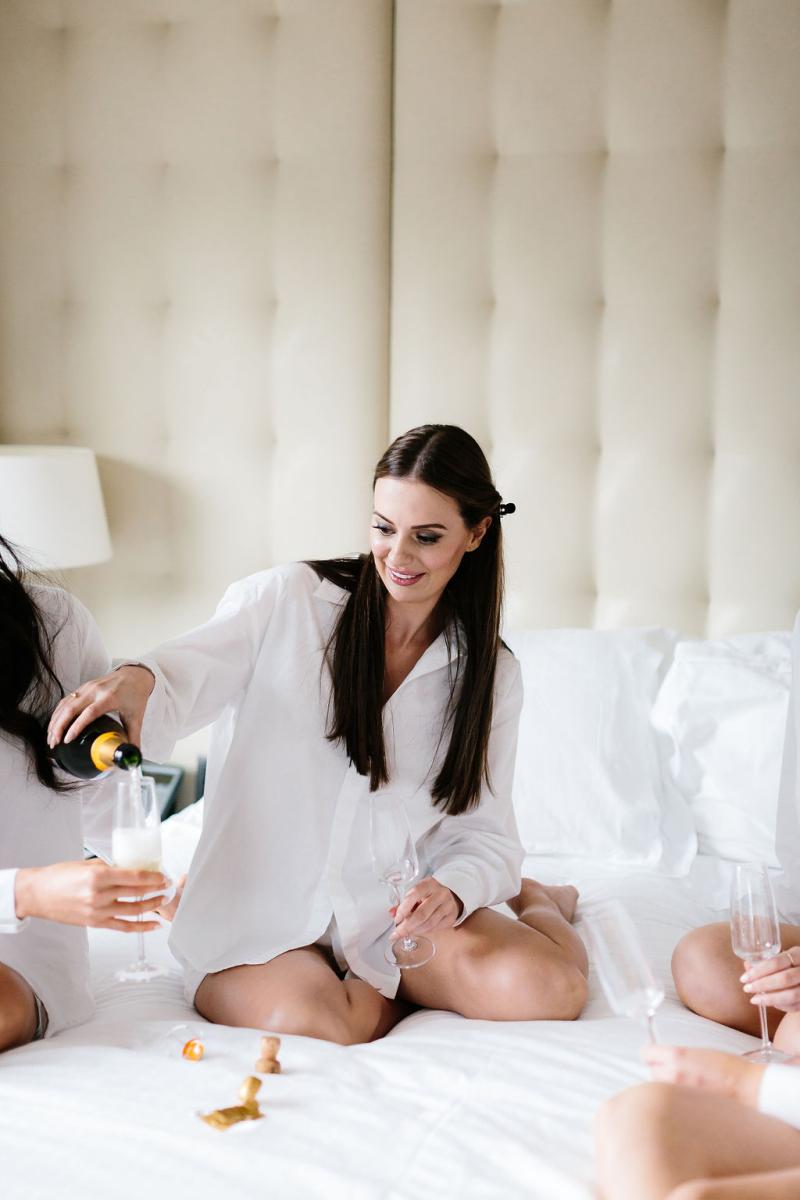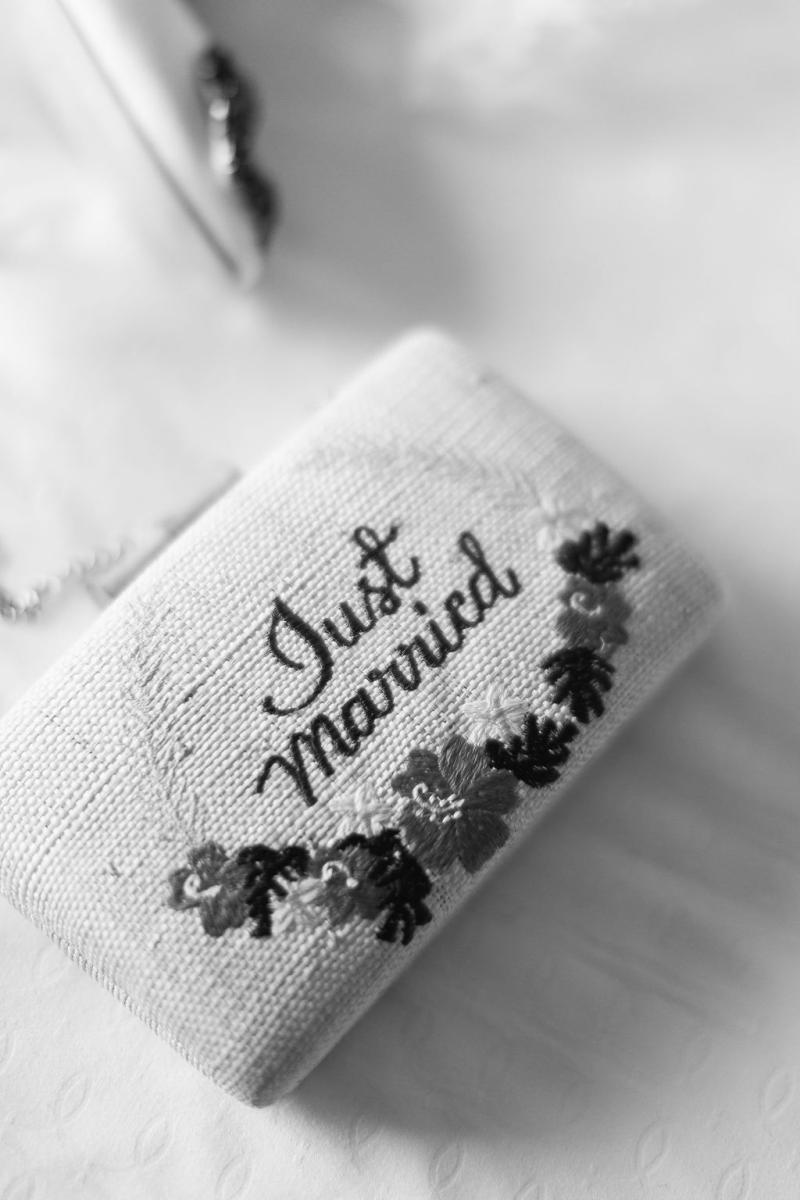 The Dress
Aleksandra wore a BESPOKE combination – Kitty and Melanie with a custom organza off the shoulder piece. Which she found in our High Street, Armadale boutique.
"Jamie had been in hospital that morning so I'd taken the day off work. He felt better in the afternoon and was resting, so one of my girlfriends convinced me to go and look at some dresses for her wedding that was a couple of months before mine. After finding her dress, and on the way back to my car, I saw my dress in the window which was completely different from what I thought I'd want but she convinced me to try it on. As soon as I did, I knew it was the one – I sent it to my dad who called right away asking me to go back and pay using his credit card details!
I loved that the gown was comfortable, that I could move, and that it was timeless. I loved that it was simple and that I'll be able to look back on it in years to come and still find it just as beautiful as the moment I first tried it on."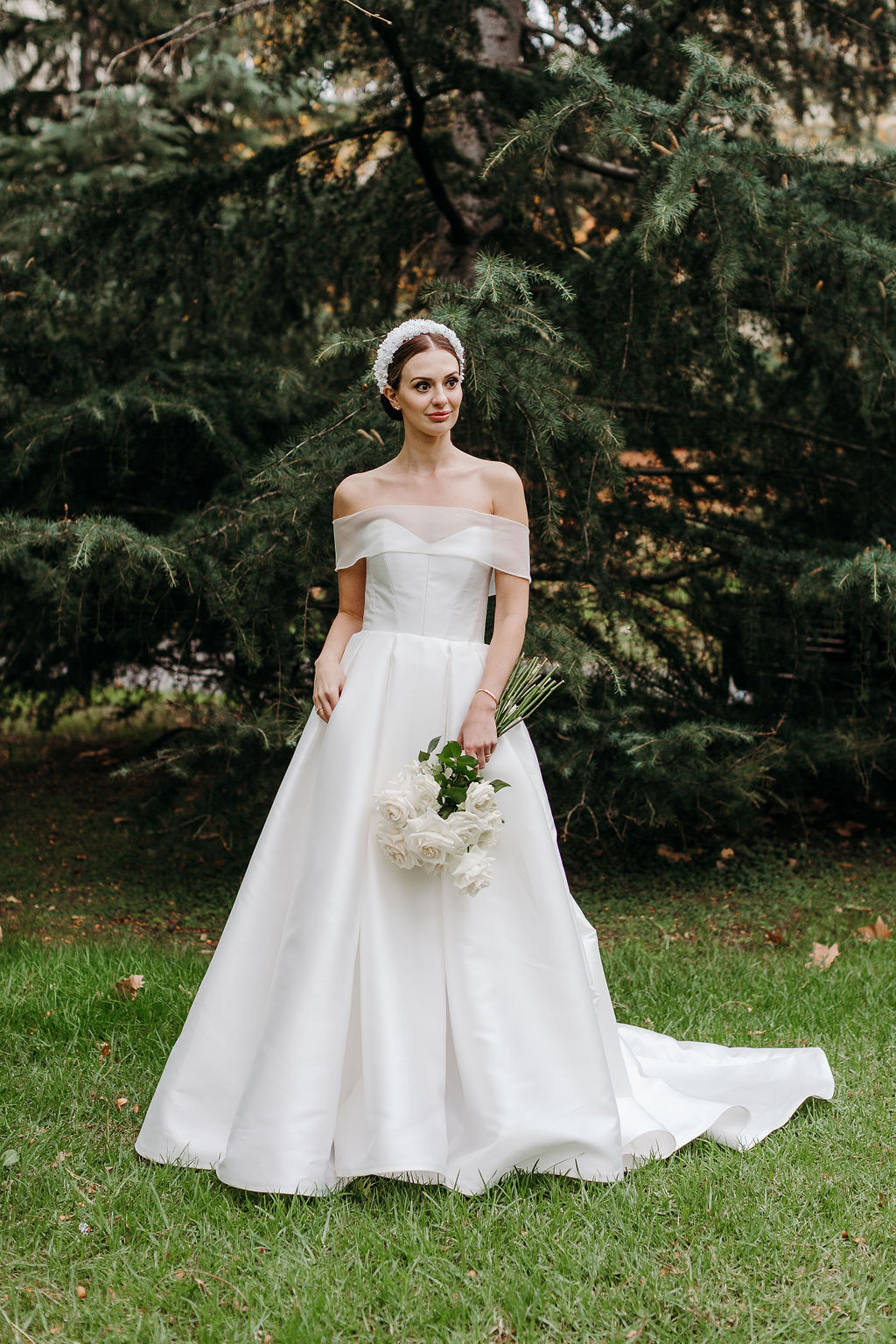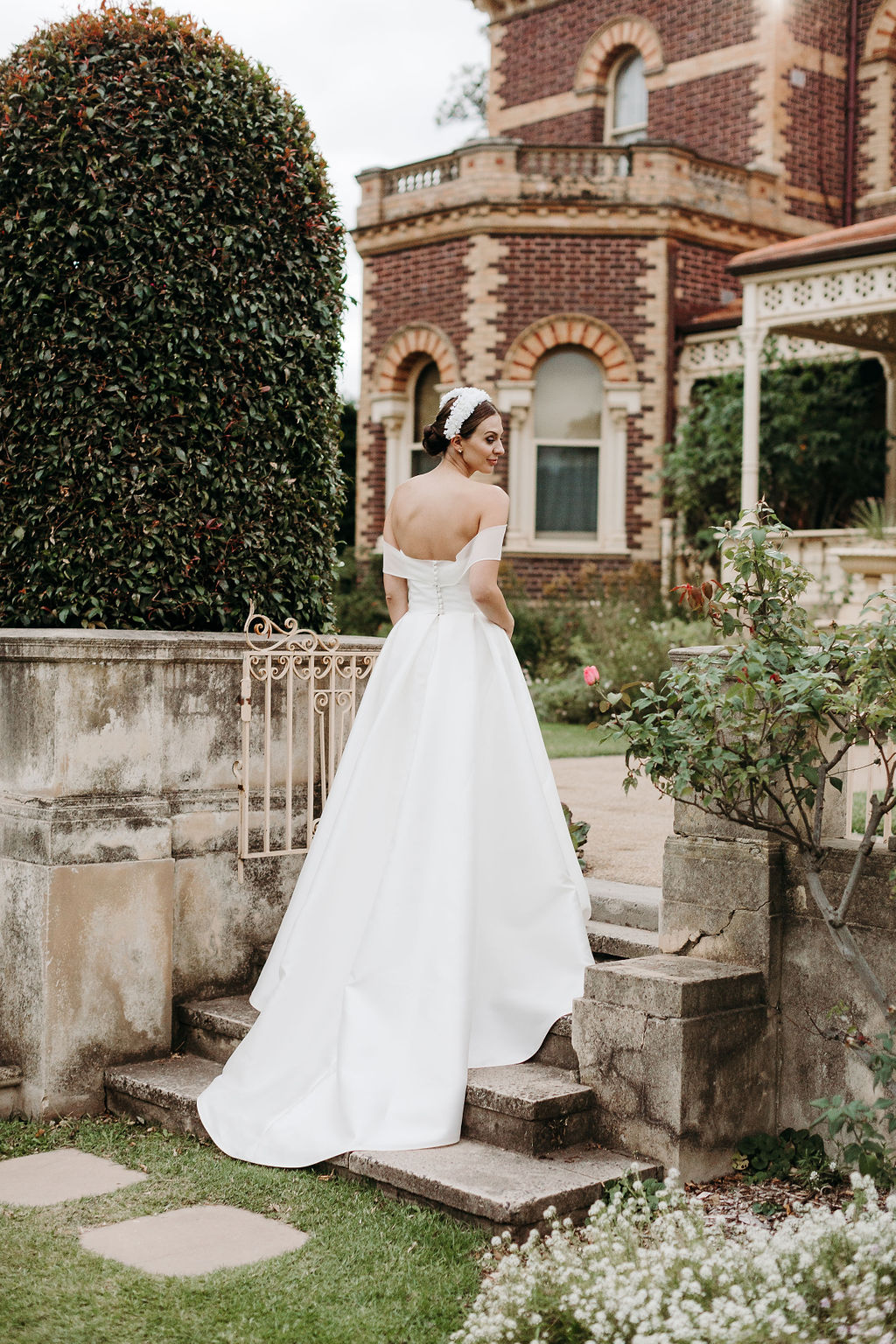 Highlight of the day
"There are so many it really is hard to pick one! There was something that was so incredibly special though about having our photos taken just after our wedding as we felt like we were in this little love bubble – I've never had a feeling like it before and I never will again.
When we arrived at Ripponlea, our videographer David (Josue Films), asked us to have our first dance privately so he could film it – I am so glad that he created such a special moment for us because we both had goosebumps and tears. It was incredibly special.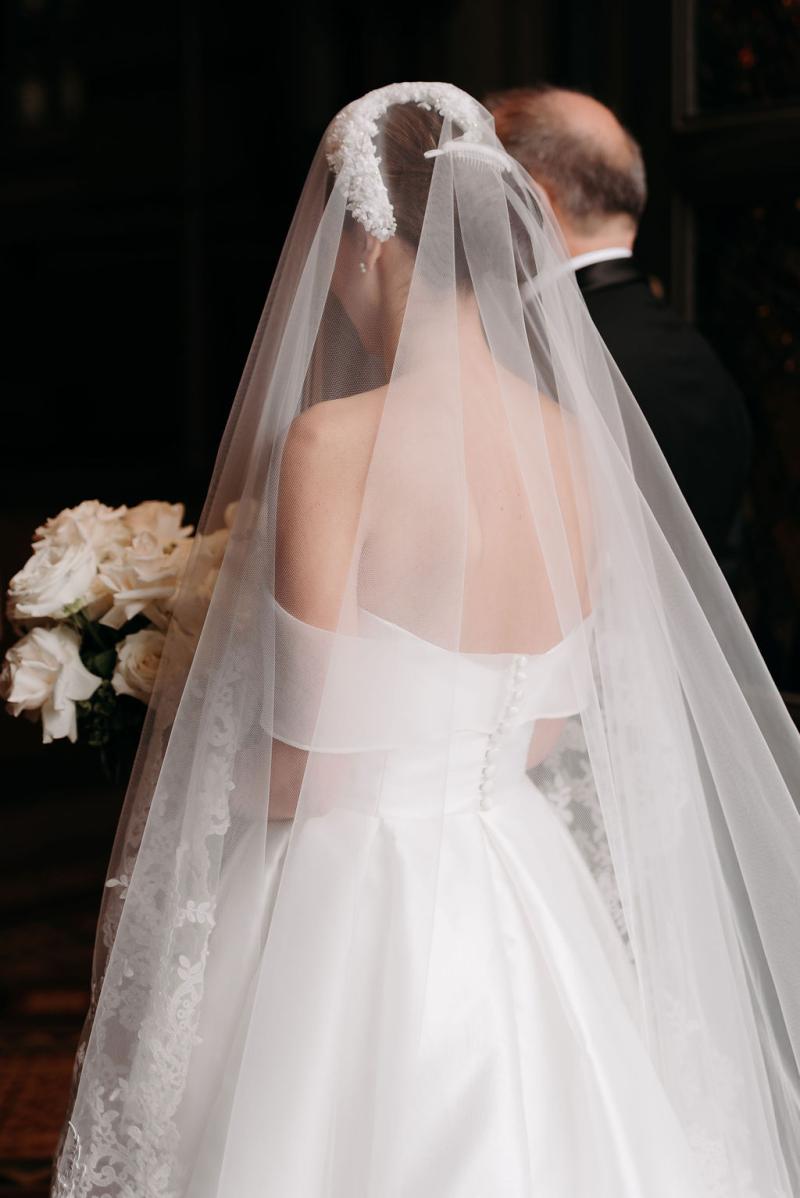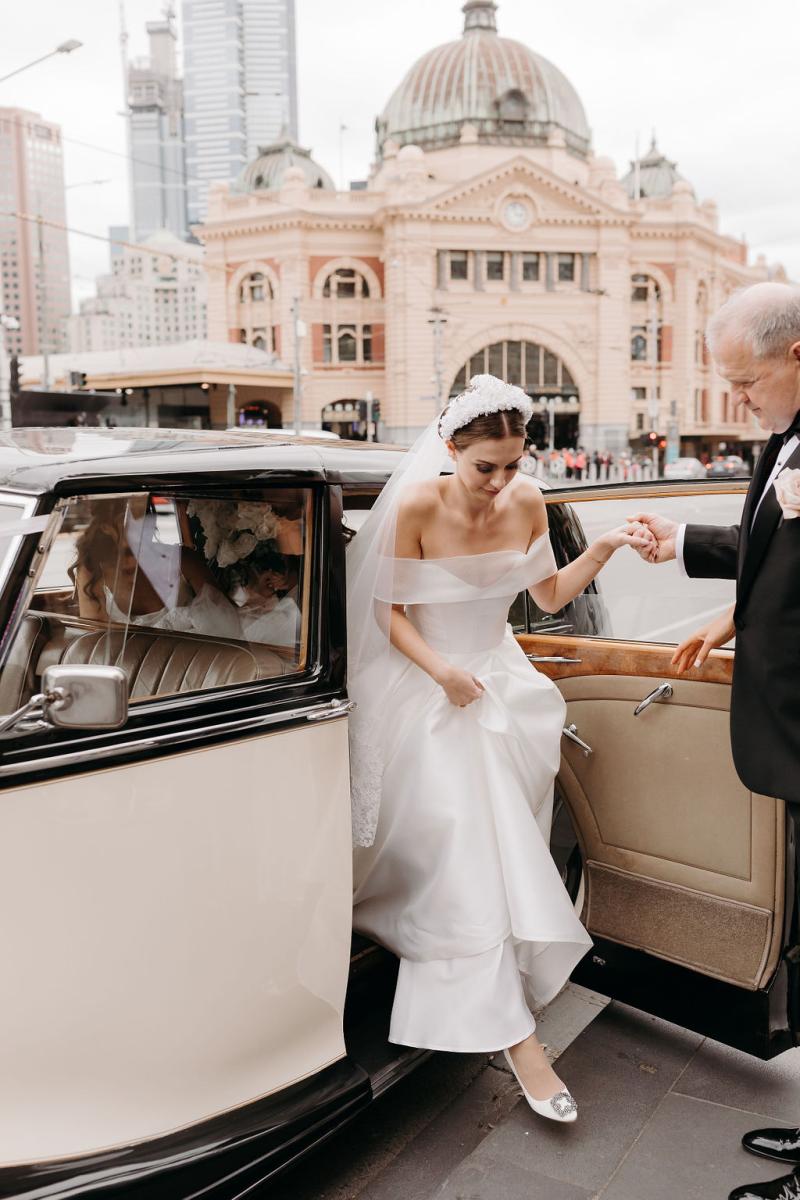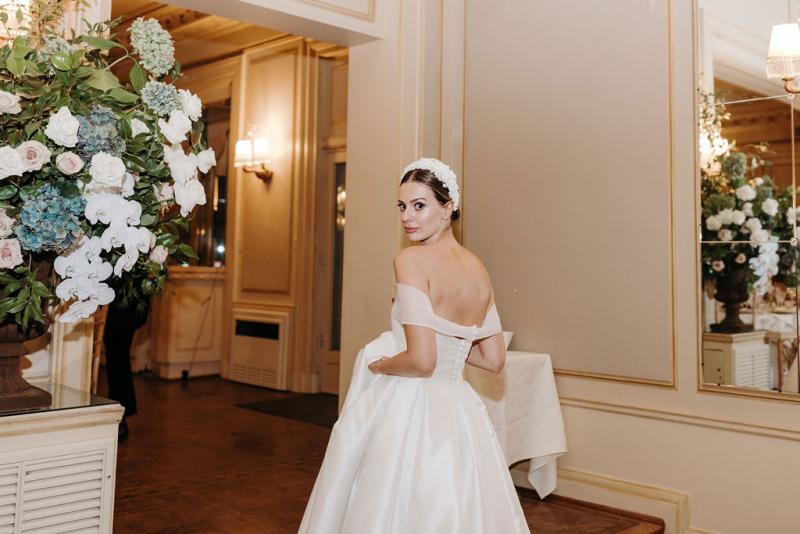 Accessorising
Aleksandra's dress was complemented by an absolutely gorgeous Bespoke headpiece by Stephen Jones Millinery and Manolo Blahnik heels.
"I wanted a headpiece to pay homage to my grandmother who raised me and who had worn a floral crown on her head for her wedding. I was extremely privileged to have this recreated by Stephen Jones Millinery which was truly one of the most special items I'll ever have in my life.
I also wore a Cartier bracelet that Jamie had gifted me the morning of our wedding, and a Steven Khalil veil.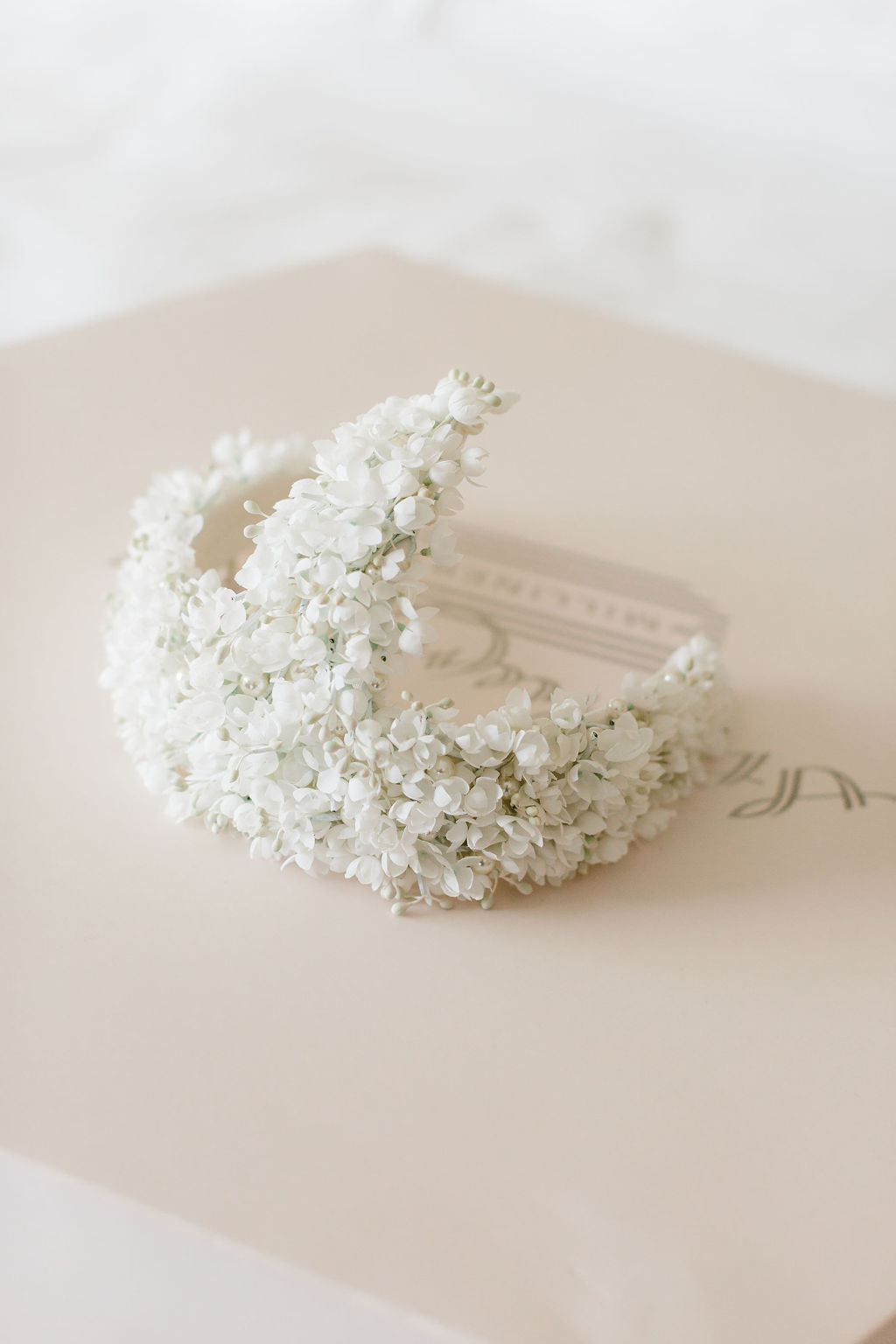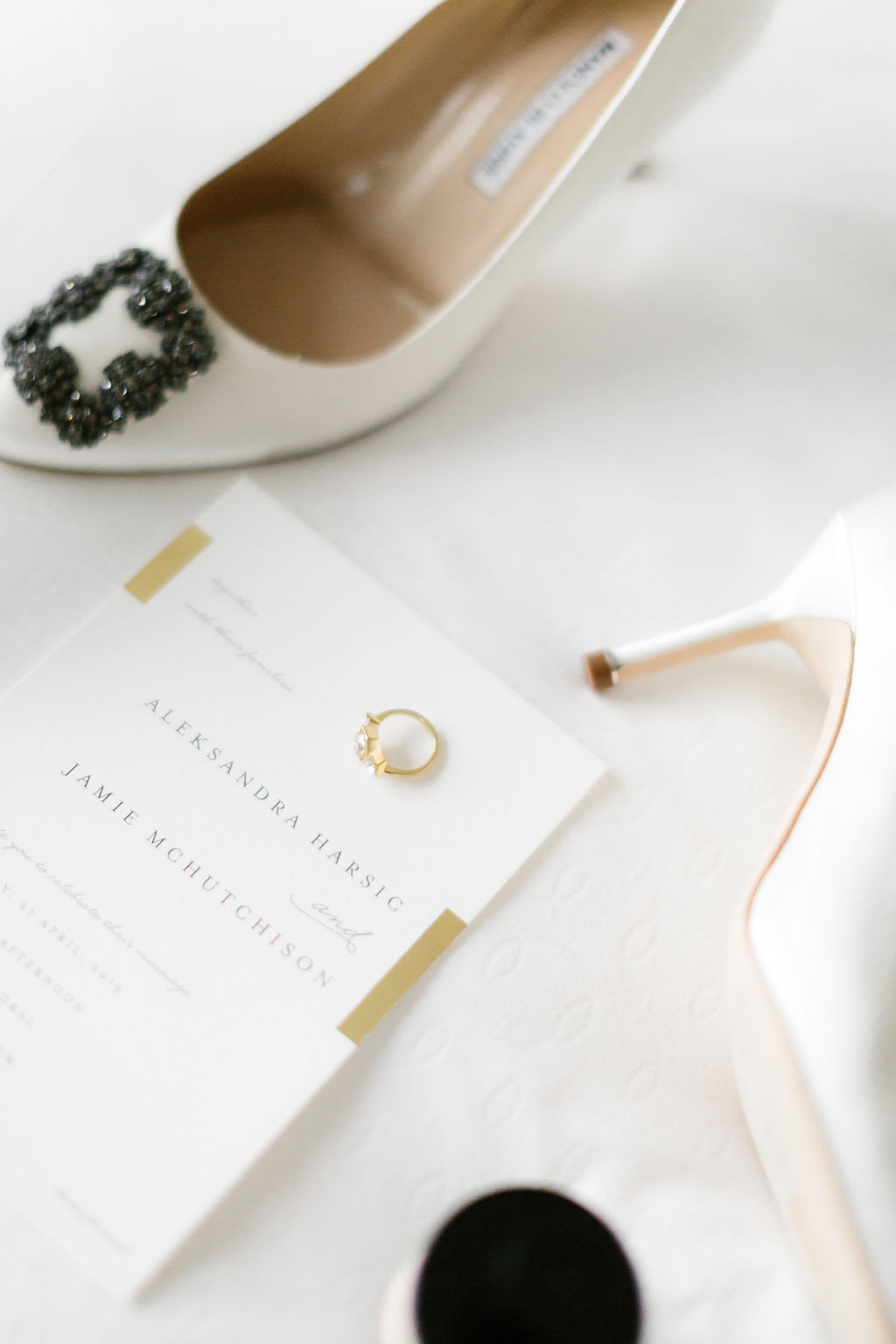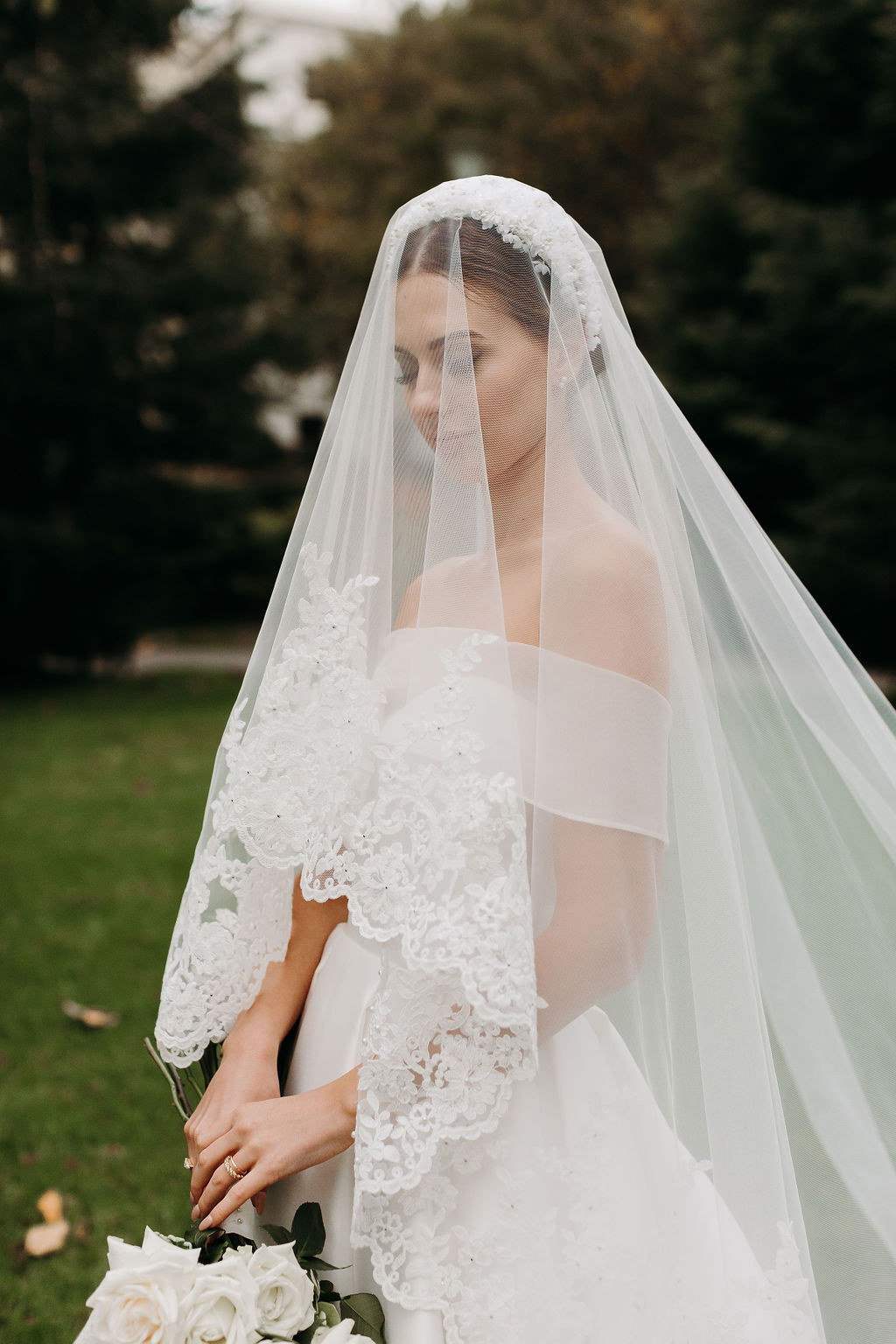 Gown hunting tips
"Make sure you have someone that is honest with you and will truly tell you what does and doesn't suit you – and don't take offense to it! Be open to trying on things that you wouldn't normally, you never know, you may end up like me and picking something completely different!"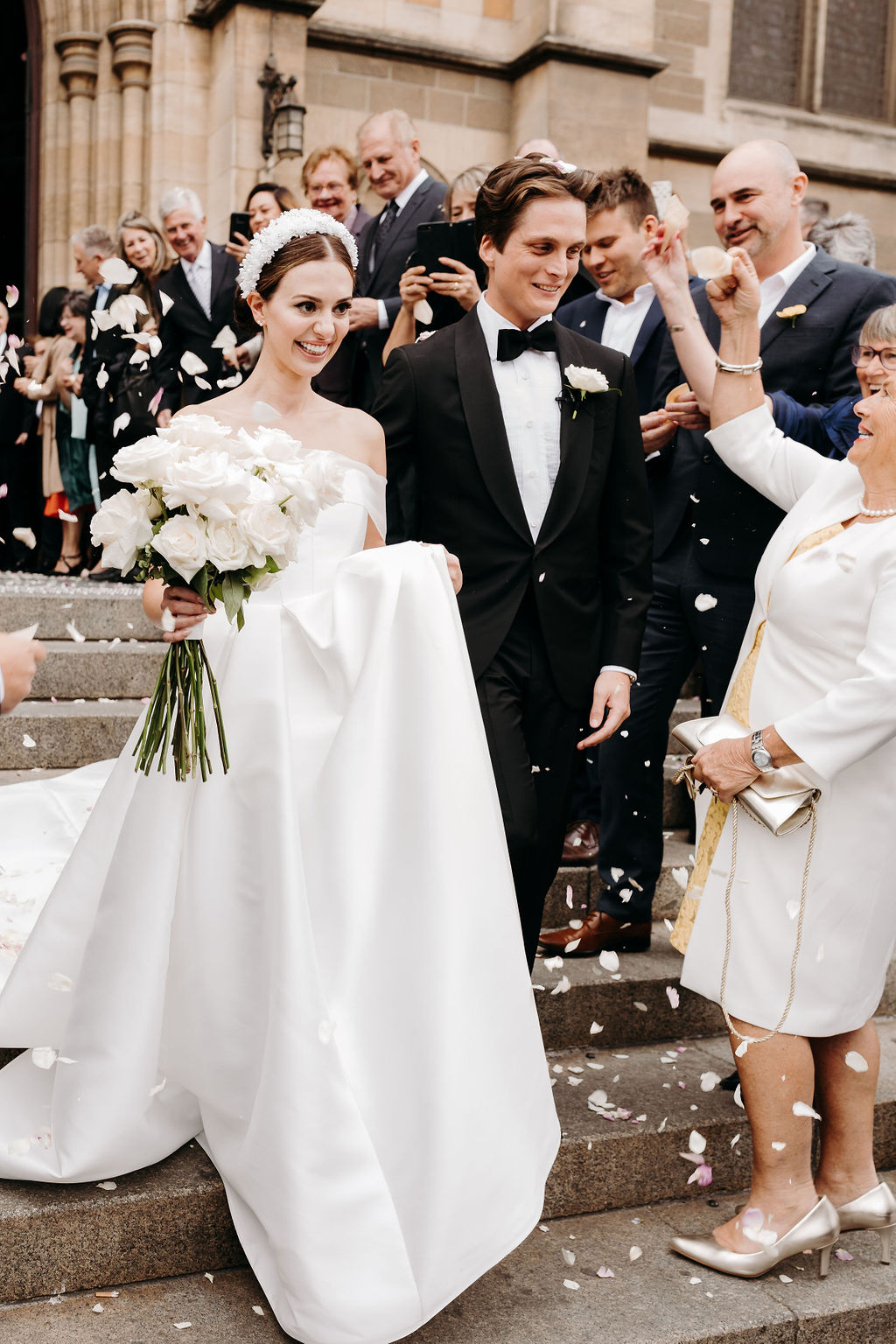 What does love mean to you?
"The growth of two people, together, with a mutual understanding that there'll be more hard times than good times but that you'll both put in all the effort required to make it work. Love isn't easy and while the first part comes naturally, it is something that you always need to nurture, care for, and respect."