Claire & Andrew's Brisbane CBD Wedding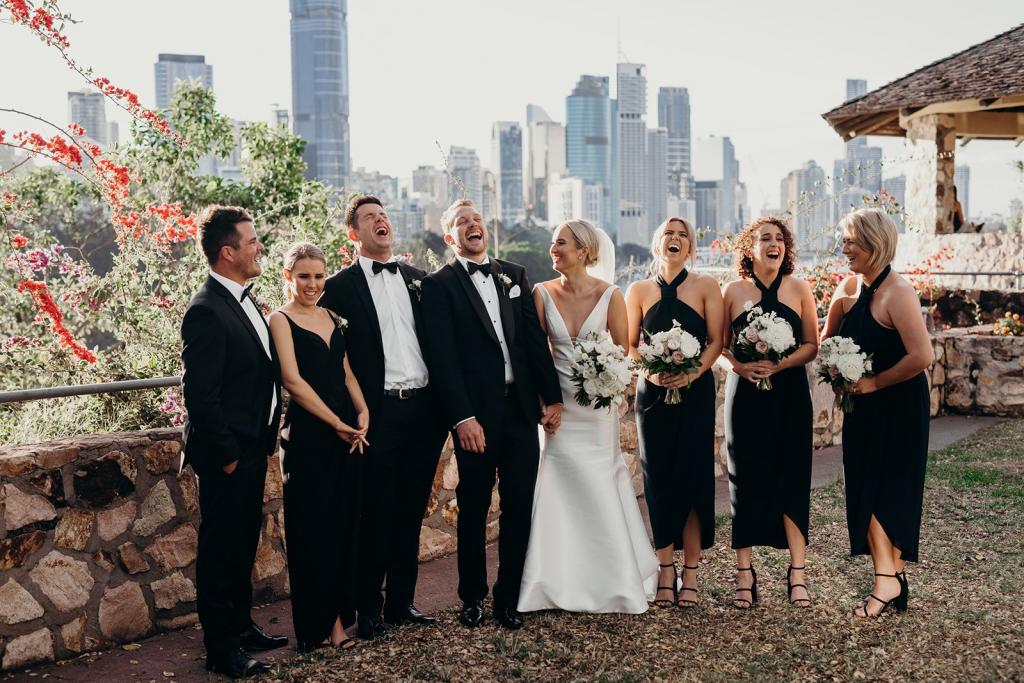 Claire and Andrew were married on a beautiful day in July in sunny Brisbane in the church that Claire had always dreamed of getting married in. With the CBD skyline and Story bridge in the background, Claire and Andrew followed their sentimental ceremony with a fun and lively reception full of dancing and celebration!
On the proposal
Claire had always told Andrew that if he ever proposed, she didn't want anything major, just something low key and between the two of them. And obviously Andrew was listening and taking note. One Sunday after a day at work, Claire came home, Andrew opened the front door and said very casually, "The things you do for the ones you love" and inside the corridor had been lined with tealight candles and rose petals. Claire had spotted the bottle of champagne at the end of the hallway and was so focused on that she didn't even truly realise what was going on!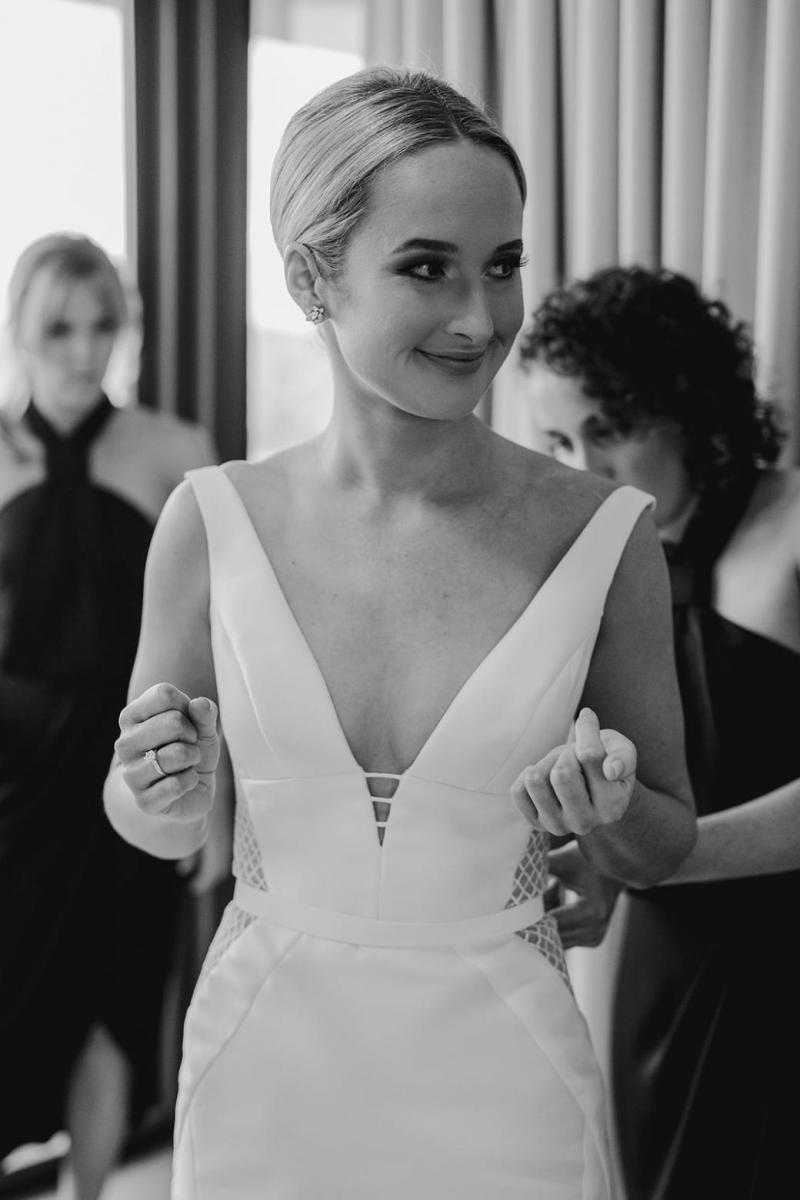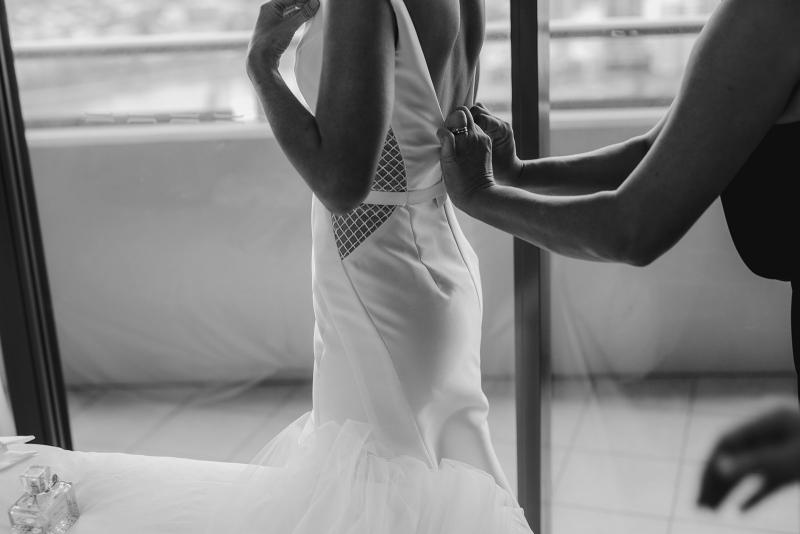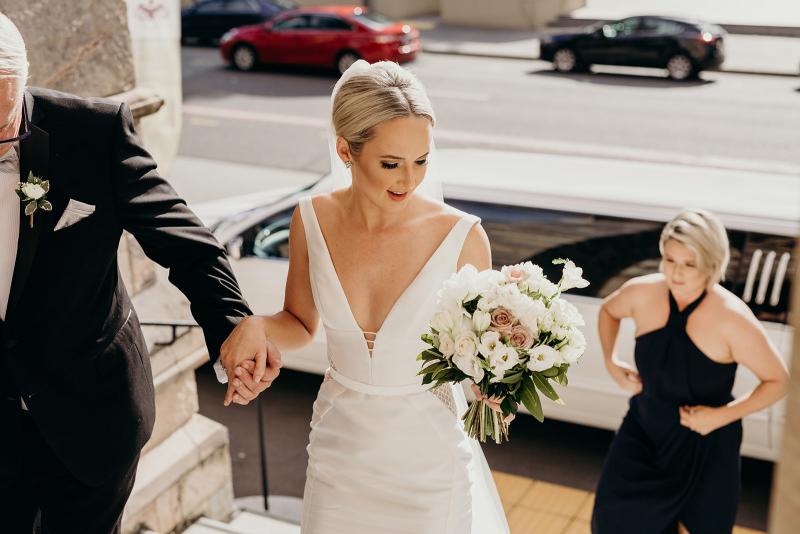 On the venue
Claire had wanted to get married at St John's Anglican Cathedral in Brisbane's CBD for as long as she could remember but Andrew wasn't sold on a church wedding. They went to check it out one day and Claire fell even more in love with the venue and Andrew (being a builder) appreciated the high ceilings and architecture. For the reception, they both loved the idea of having the river and Brisbane city as their backdrop and when they found Black Bird on Eagle Street with its views of the Story Bridge, Claire began to tear up and she knew it was the spot.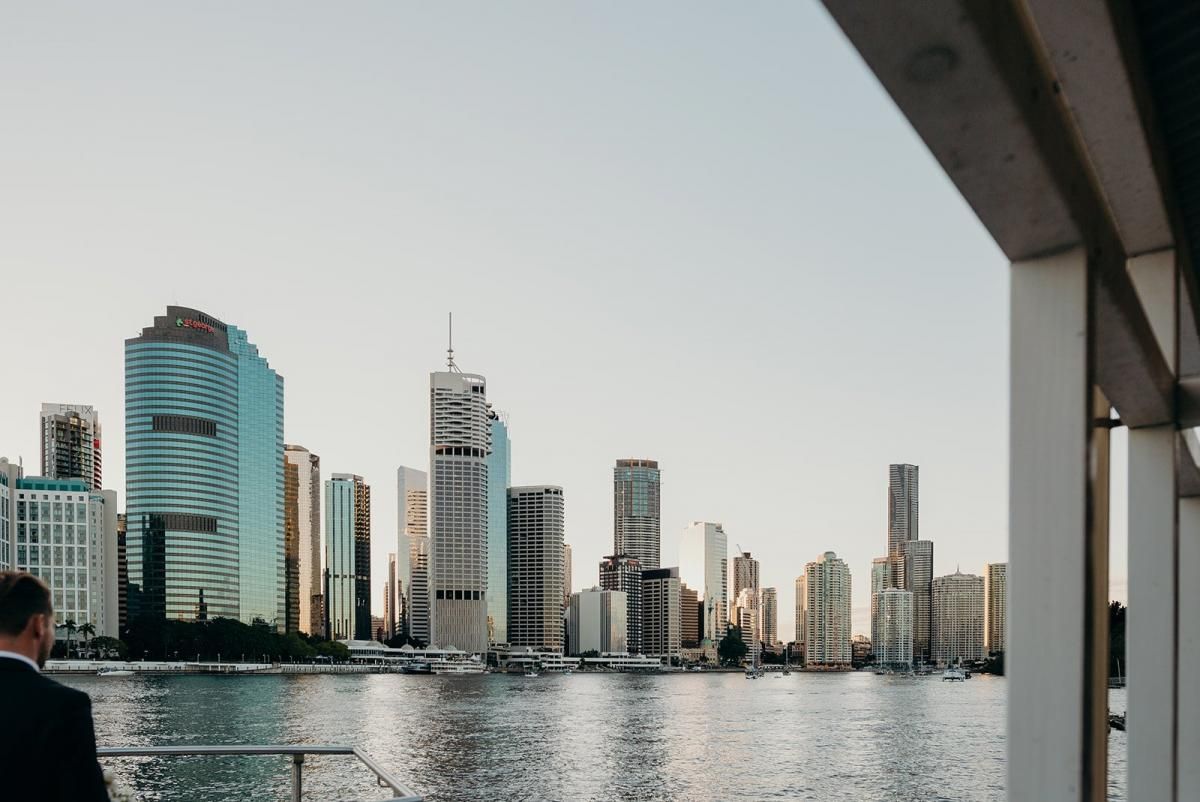 All the styling details
The inspiration for the day was 'timeless and classic' and the couple got lucky that with that beautiful view of the river and story bridge, the reception space didn't need much dressing. They decided to keep it simple and had simply flowers and tea lights as table decorations. "Good food, drinks and music were a major importance to us, and a great dance floor! So we spent a lot of time on finding the right band and made sure we had a good dance floor put down."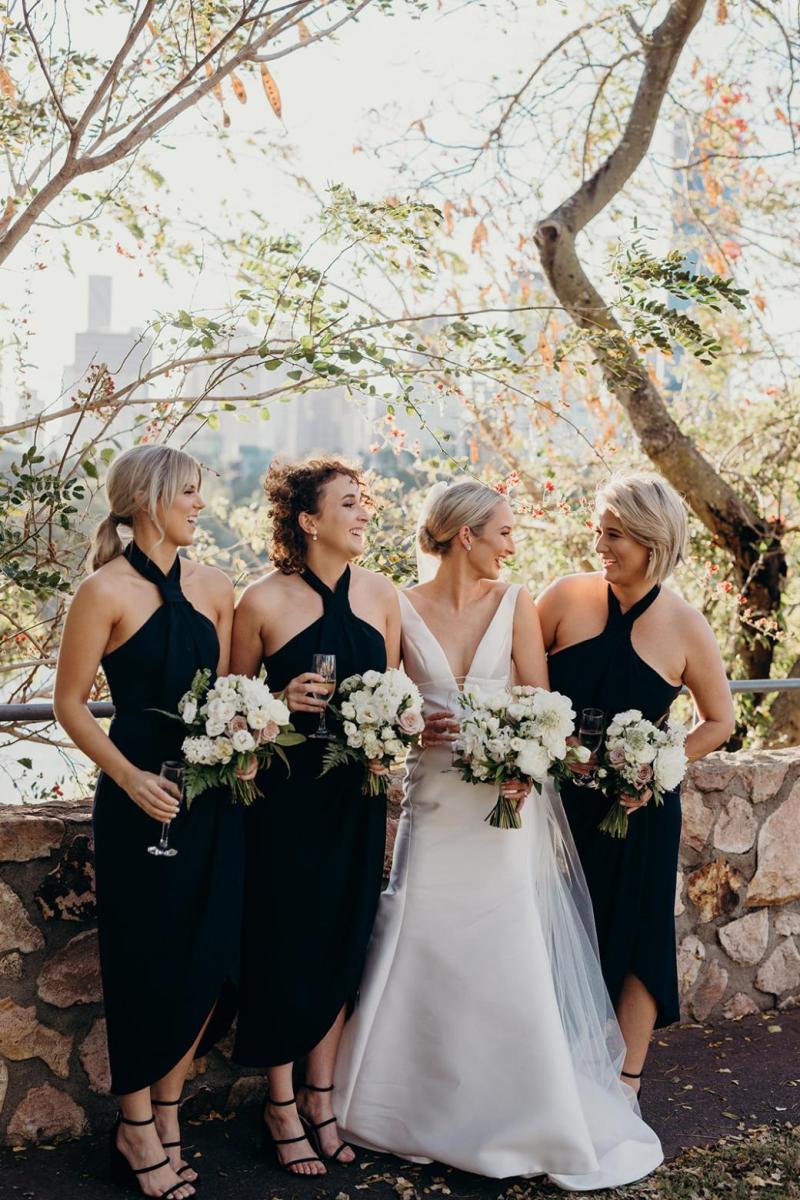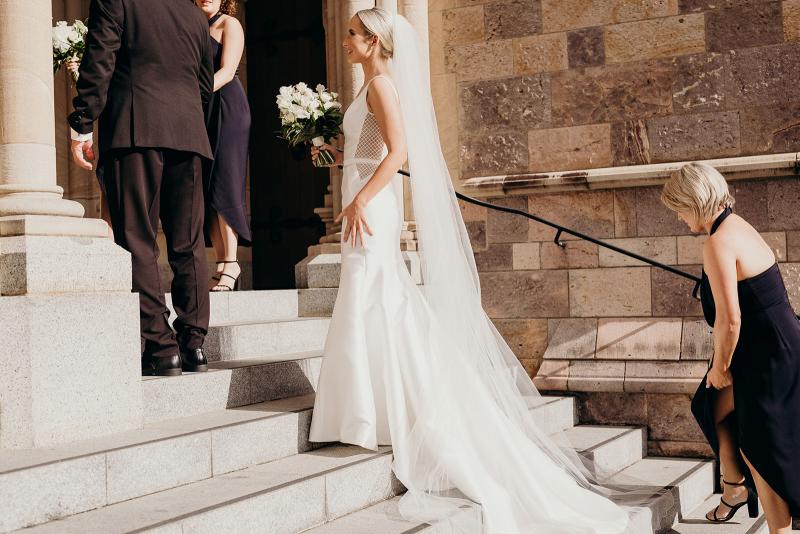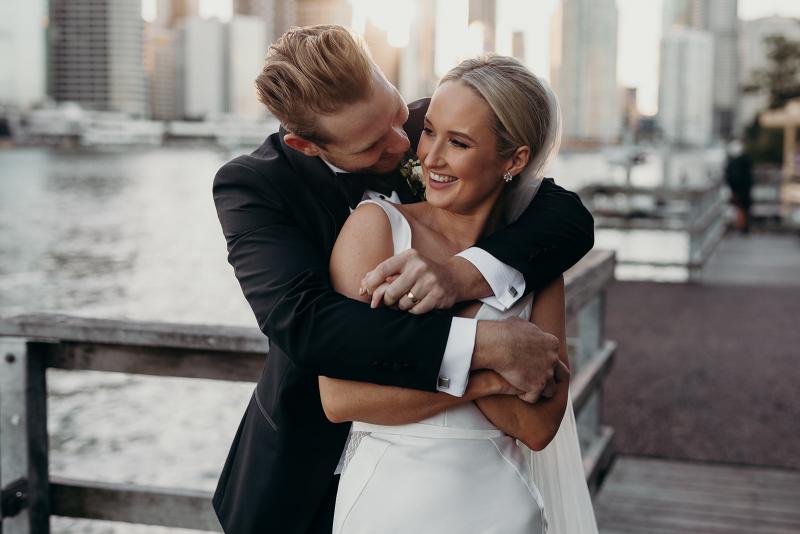 The Dress
Claire had followed KAREN WILLIS HOLMES on Instagram long before she got engaged and had always loved the gowns, how they were modern but classic and that you could add your own personal touch without having to design your own gown. When she got engaged, she knew exactly where to come. Claire wore the 'Shelly/Samantha' combination from our BESPOKE collection which she found in our Brisbane boutique in Paddington. "When I tried on my gown, I loved that it was classic but young and modern and I felt so glamourous and sexy in it without feeling over the top. I felt so great in it and I had no makeup or fake tan on – I felt like it was a statement gown without feeling like I was dressing in something that wasn't me."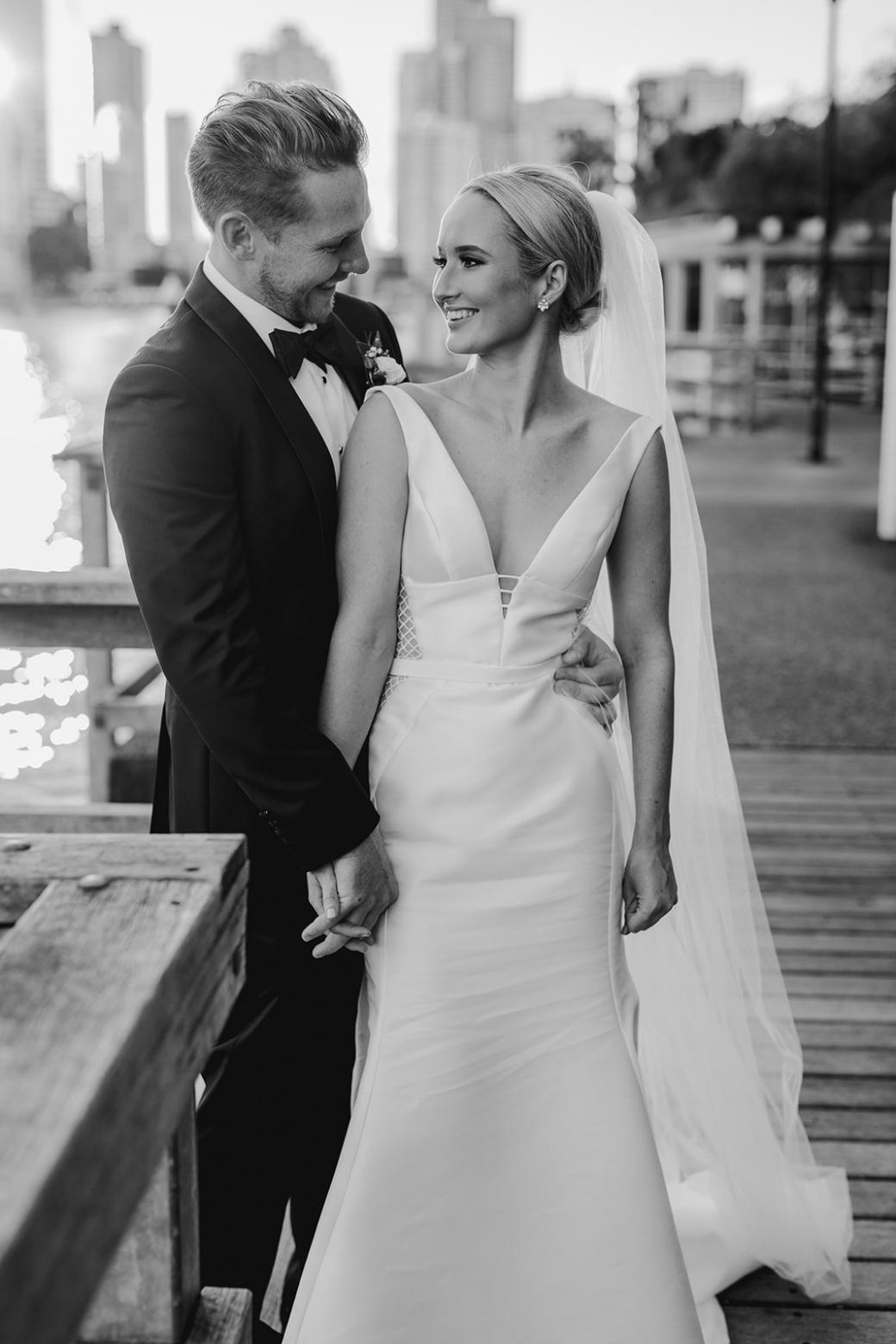 Gown hunting tips
"Once you have found your gown, stop looking – unfollow other designers and trust that you have made the right choice! Be open to try on all different designs to what you pictured yourself in."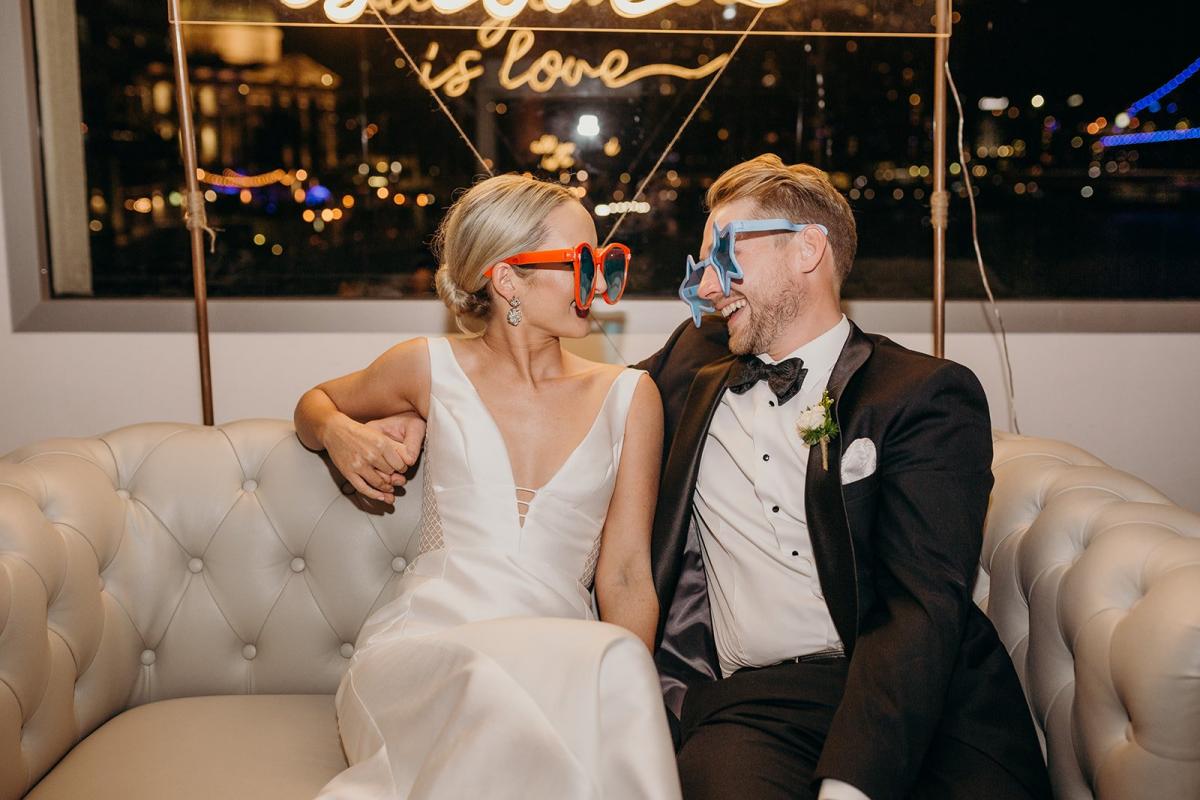 What does love mean to you?
"Being able to truly be yourself with someone. Knowing that you want to support them through think and thin and basically being with your best friend for the rest of your life."