Em & Lachy's Romantic Tweed Valley Wedding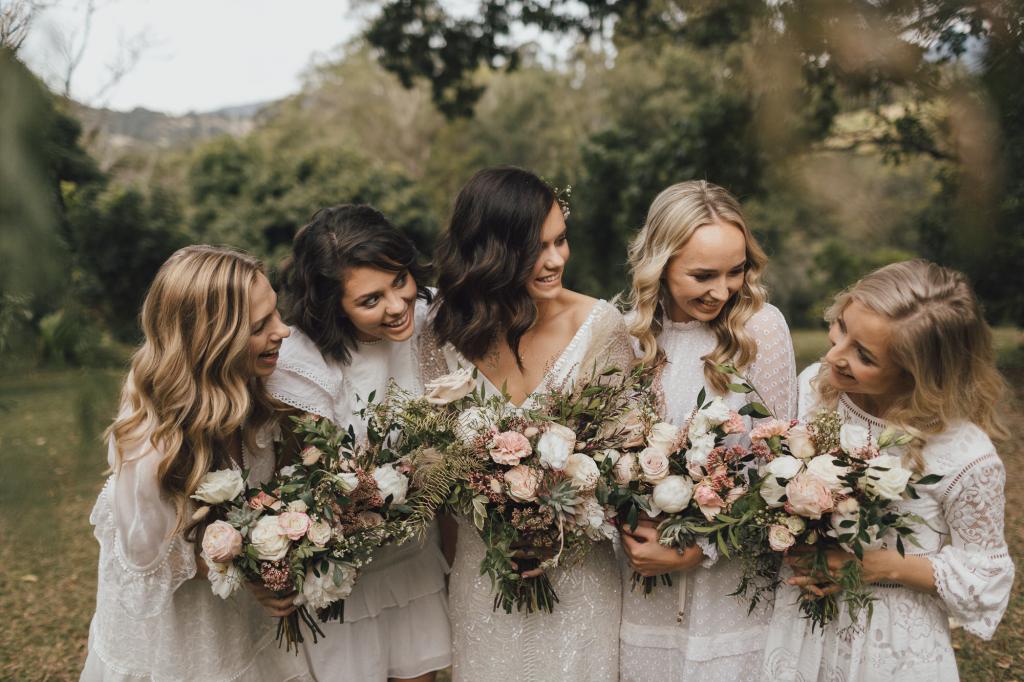 Em & Lachy's beautiful wedding was an intimate, romantic and fun celebration of this couple's love for each other. In the most perfect spot tucked away on a friend's private property and surrounded by their favourite people, it's hard to deny how truly special this day was. Congratulations Em & Lachy!
On the proposal
Em and Lachy met in primary school but didn't start dating until the end of high school. After 6 years together, Lachy took Em for a sunrise picnic at our of their favourite spots, Fingal Headland. As Em opened the picnic basket, there was an amazing floral arrangement inside with her dream Natalie Marie ring in the middle and of course, it was an easy yes from Em!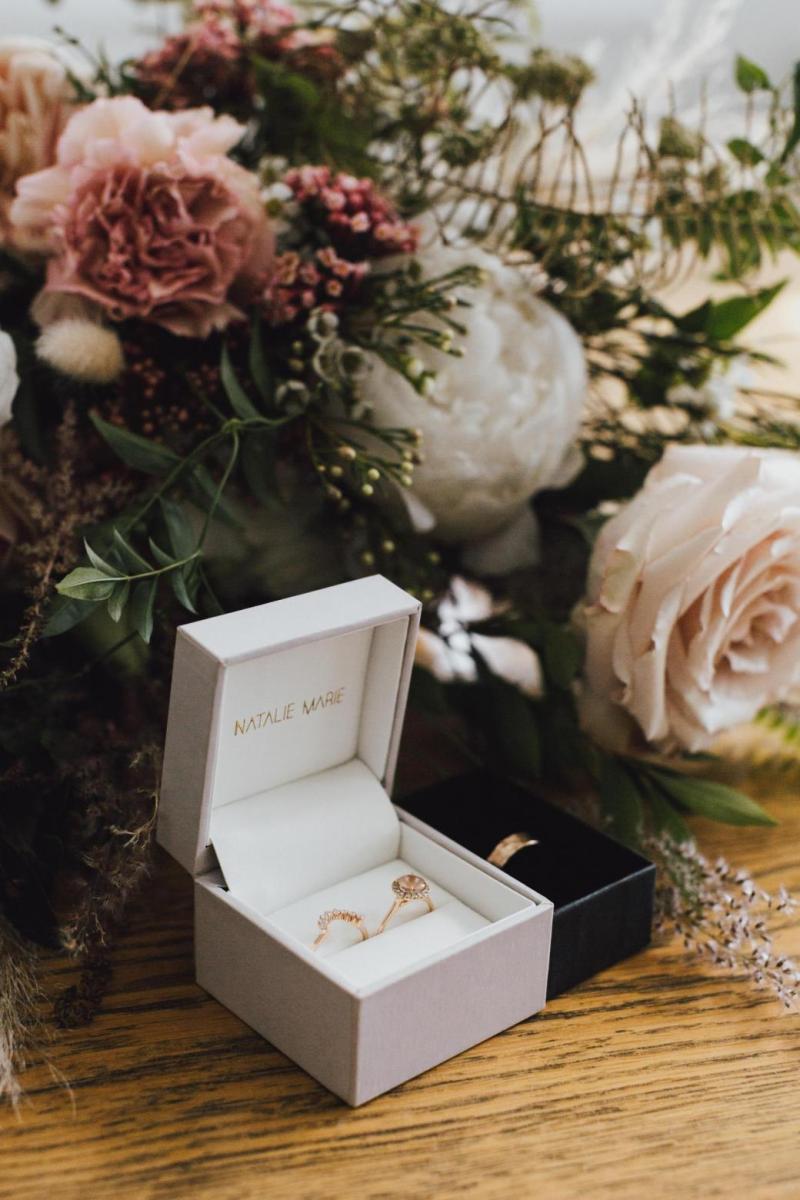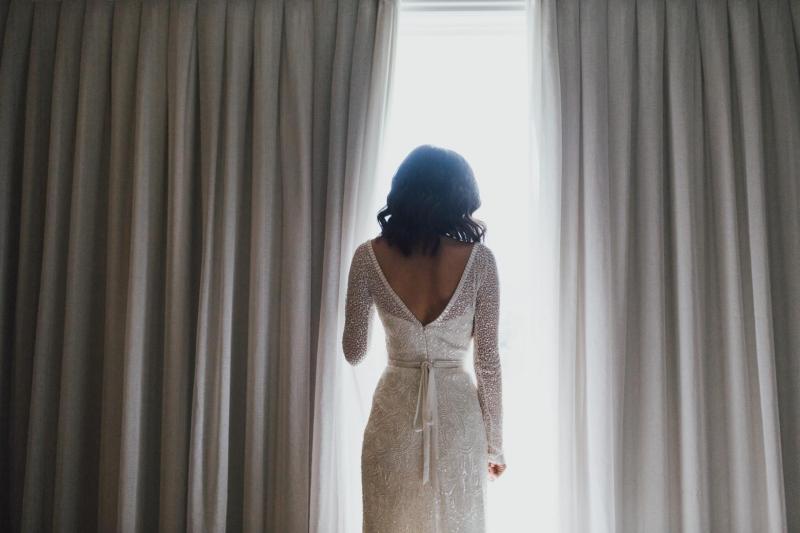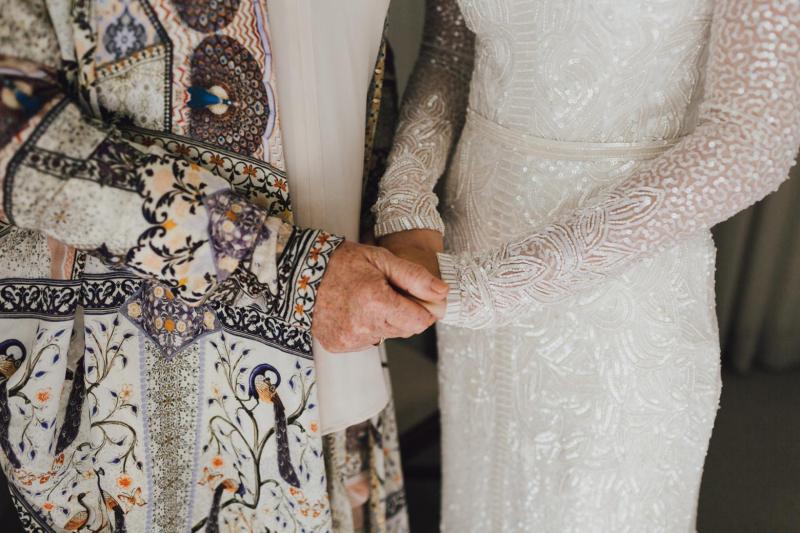 On the venue
Em and Lachy had their wedding on a friend's beautiful private property in Tweed Valley. As they were both raised it this area, it is a place they will always consider home and there was no way they could pass up the natural beauty of the green rolling hills, blue sky with golden sunsets and the fresh air.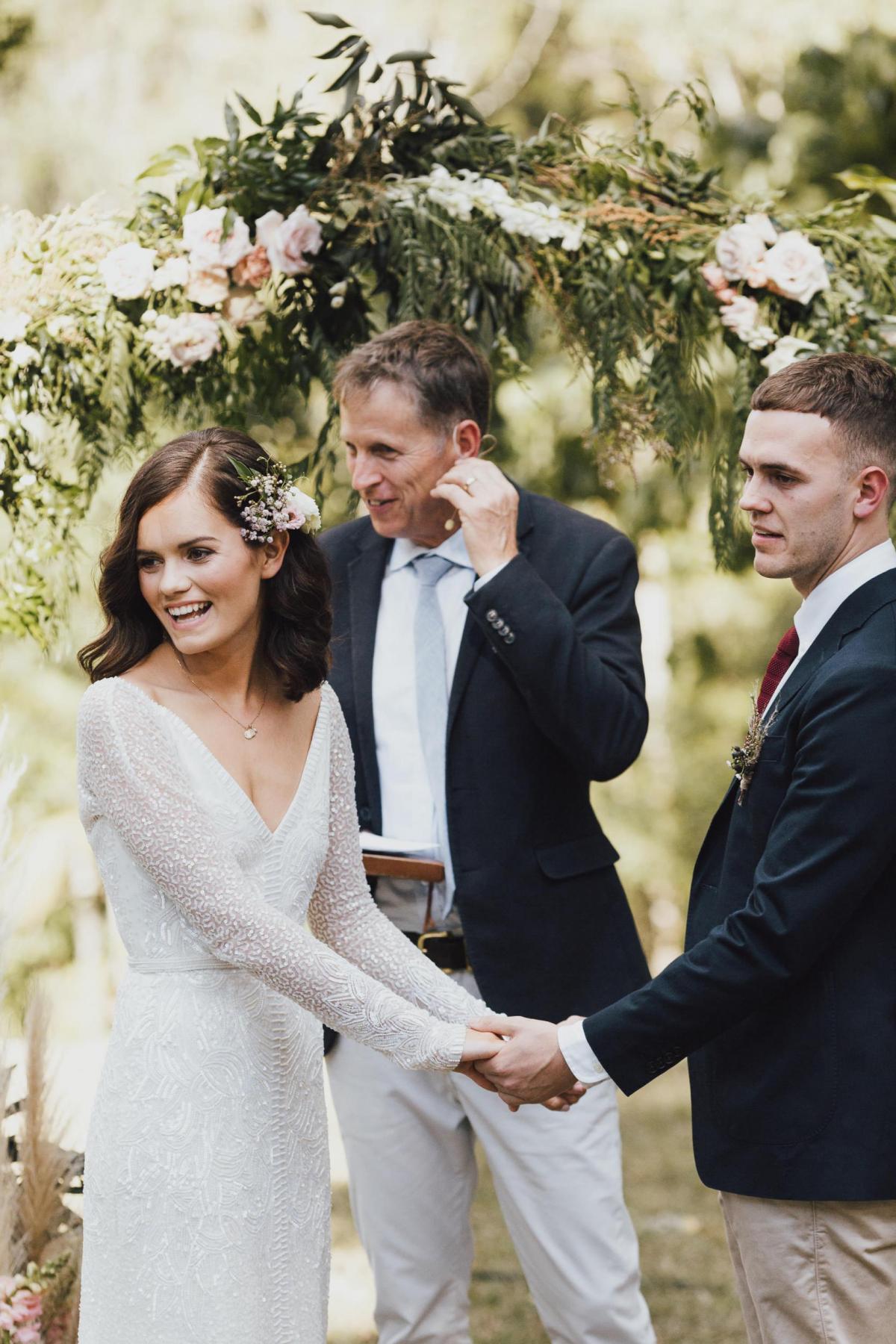 All the styling details
There was never a style or theme in mind for this couple, their emphasis went on making sure it was a day of fun and celebration. Ideas like tipis, food trucks, fire pits, live music, beautiful florals, and incredible grazing tables served as their inspiration. However, Em quickly realised that wedding planning was maybe not her forte and so was very lucky and thankful to be surrounded by so many talented people who were happy to help. "They made the day what it was – which, for us, was perfect!"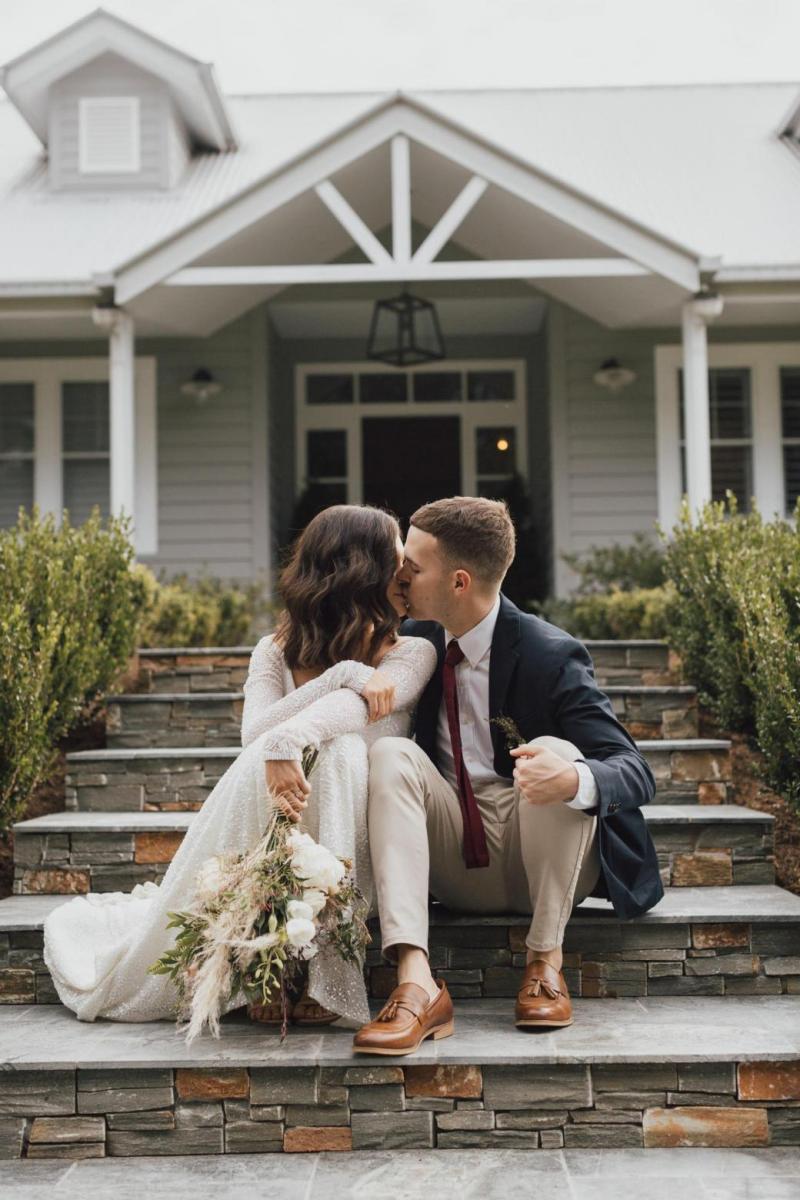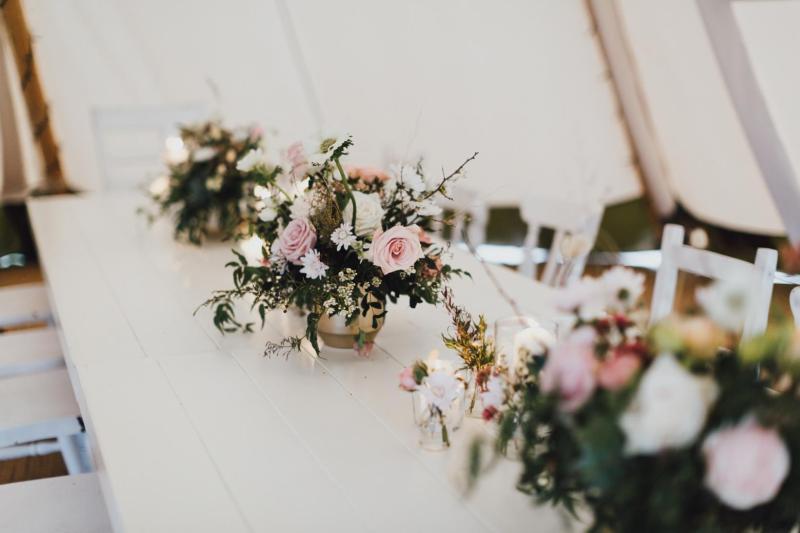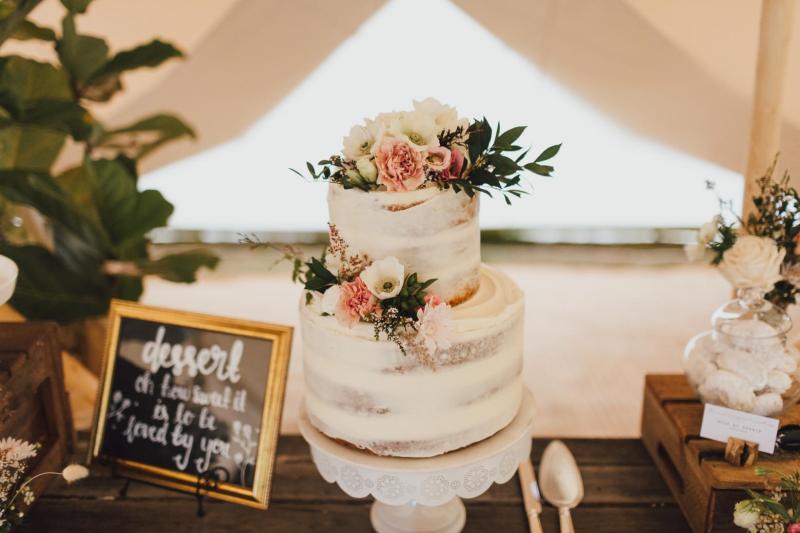 The Dress
Em found KAREN WILLIS HOLMES on Instagram and saw the 'Celine' gown from our LUXE collection and loved it instantly! She quickly called our Brisbane boutique and was told that there was only one left in her size in Australia. Once Em put on this gown, she knew she could stop her gown search.
"This dress honestly could not have fit me better. It accentuated everything I wanted it to, like it had been made just for me! It also felt and looked so high quality. The sleeves were a huge highlight for me, as well as the intricate beading work all over the dress."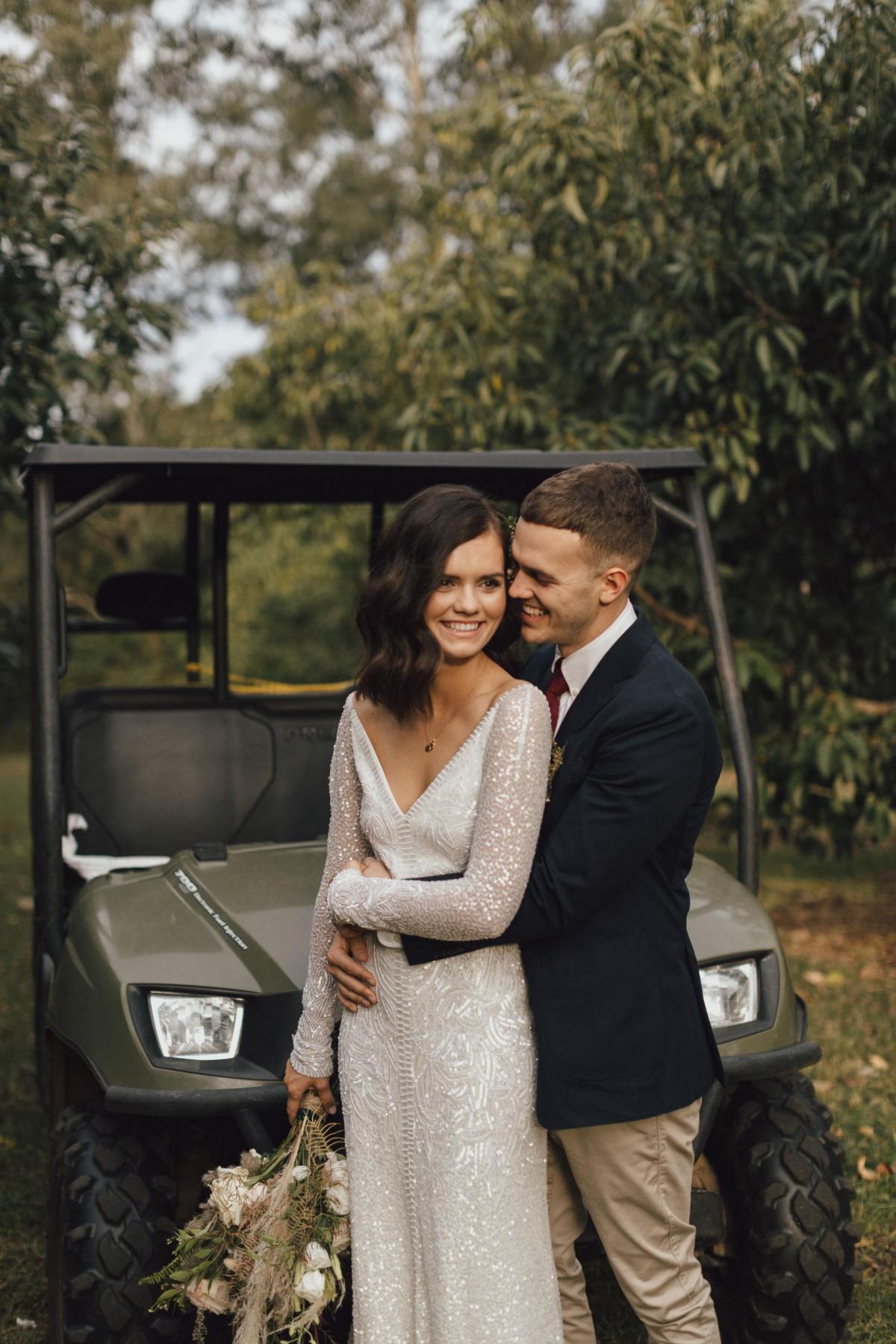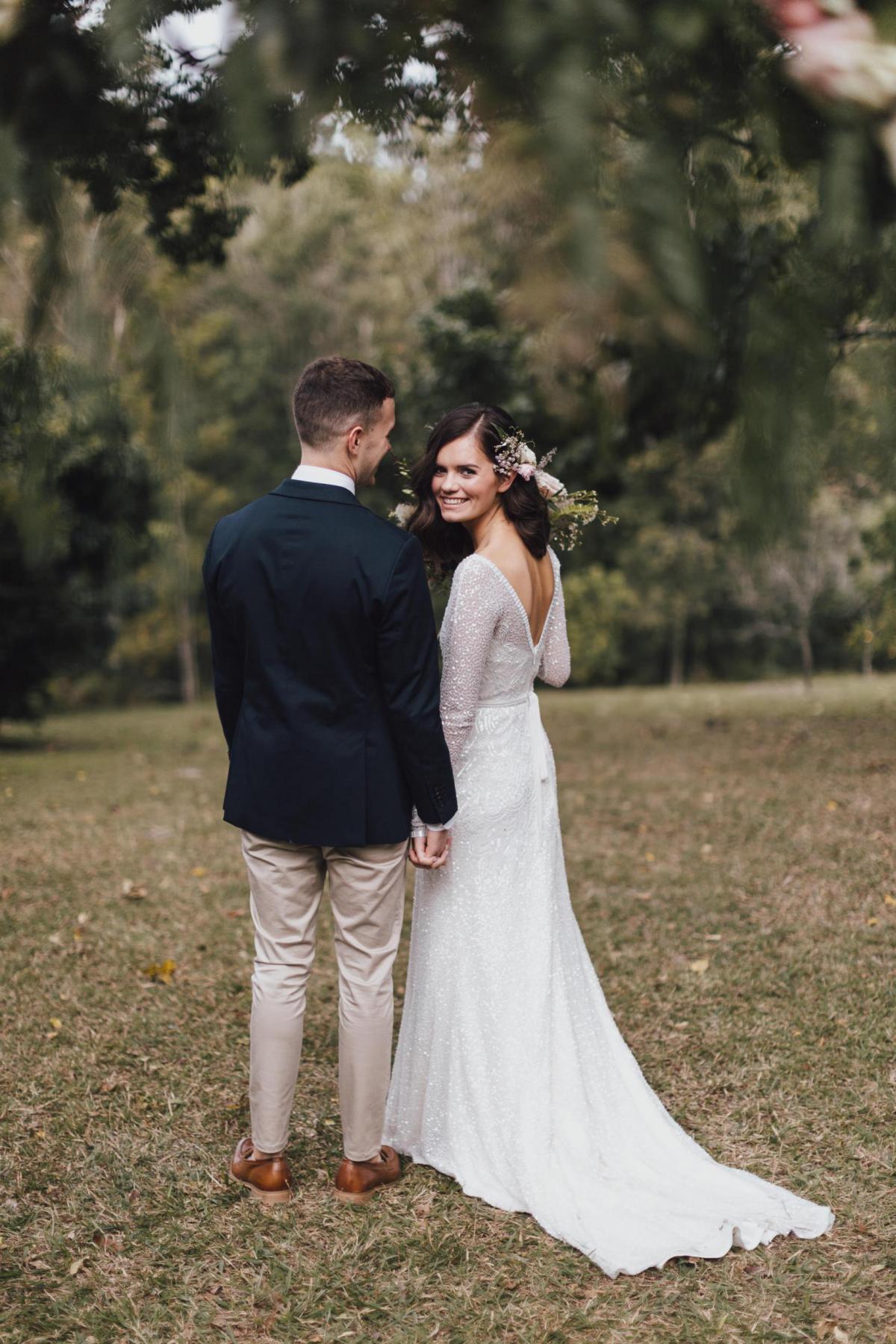 Gown hunting tips
"Try everything on with an open mind. Going into wedding dress shopping I thought I knew what I was looking for, however I quickly realised I didn't. Trying lots on allowed me to find the one that I really loved!"