Rosannah & Cam's Elegant Barn Wedding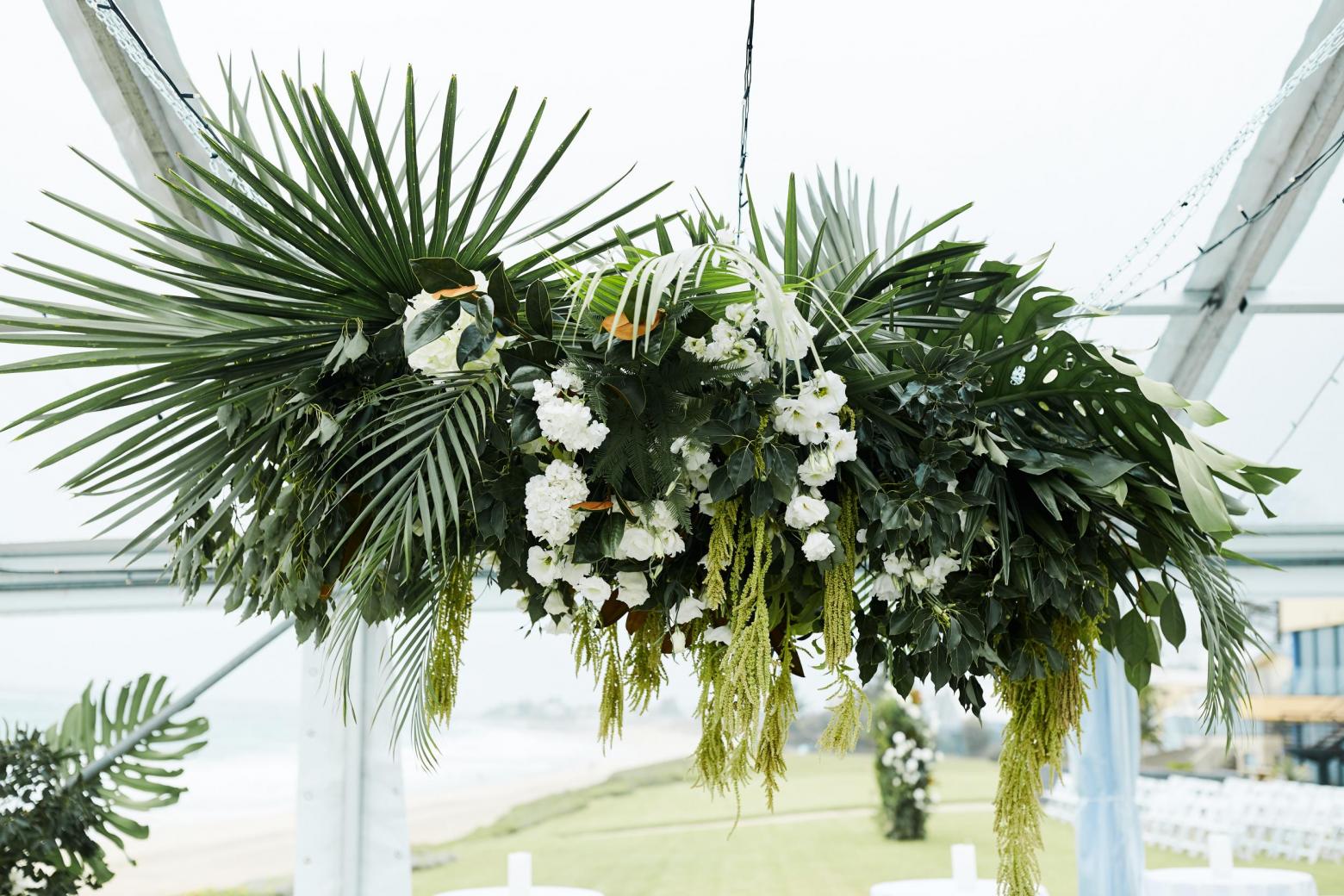 There's a lot to love about this wedding – the beautiful country estate with rustic barn, the black-tie elegance, the bride's gown with lace and organza details and a couple that are undeniably perfect for each other! Congratulations Rosannah and Cam!
On the proposal
The couple planned a long weekend trip to explore a place that they both love – Tasmania. On their last night, Cam suggested that they wake up early and catch the sunrise at Cradle Mountain the following day. As Cam is a rower and used to getting up ridiculously early, Rosannah didn't think anything of this. They drove for a couple of hours through rainy, dark and freezing weather but when they arrived at Dove Lake, the base of Cradle Mountain, it was perfectly still, and they were the only ones there. During the walk around the lake, the sun came up, Cam got down on one knee and asked Rosannah to marry him.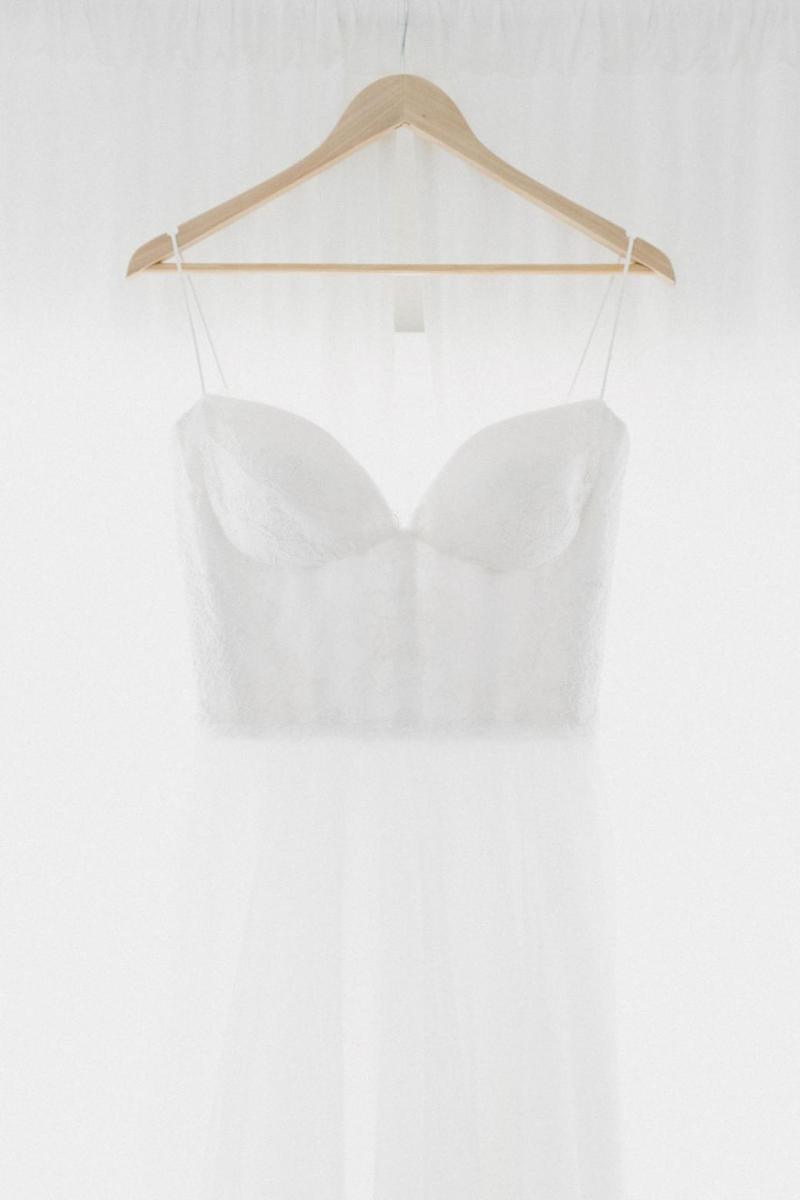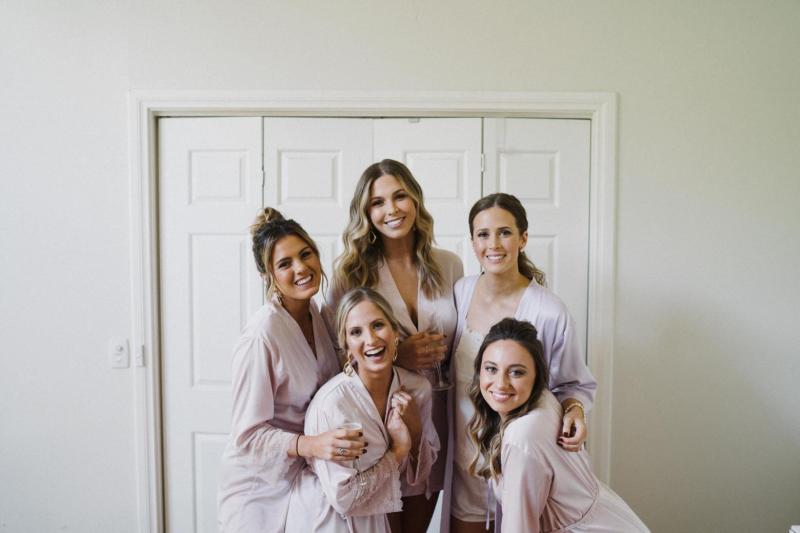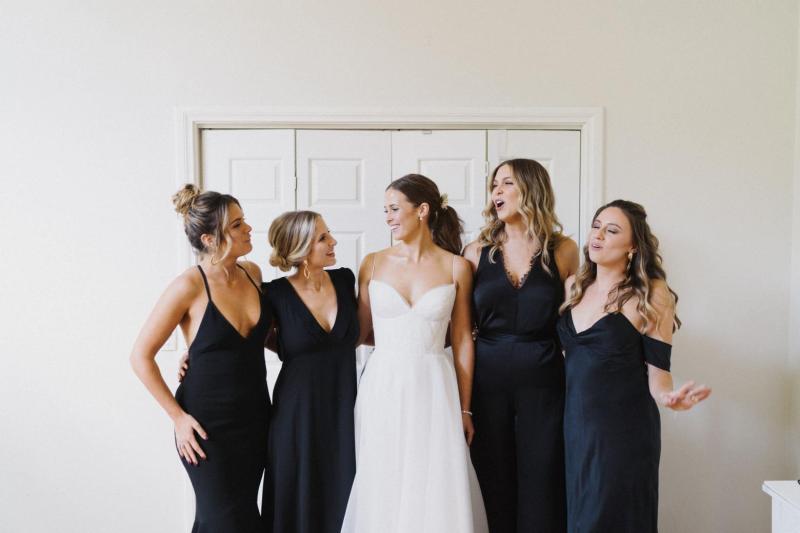 On the venue
Even before they got engaged, Cam and Rosannah had discussed how they wanted to get married somewhere they could have both the ceremony and reception, they wanted their guests not to have to worry about changing venues. The Barn at Melross in Kangaroo Valley was the only place they looked at and they loved it immediately! Kangaroo Valley is a really special place for Rosannah and her family as her grandparents used to own a property just down the road from Melross and every school holiday was spent there with the family. "The Melross property is absolutely beautiful (including the gorgeous cows!) and we loved that our bridal party and families could stay with us. Getting married outside of Sydney also enabled us to host a Friday dinner and Sunday breakfast for our guests to thank them for travelling the distance to be there for us on our special day."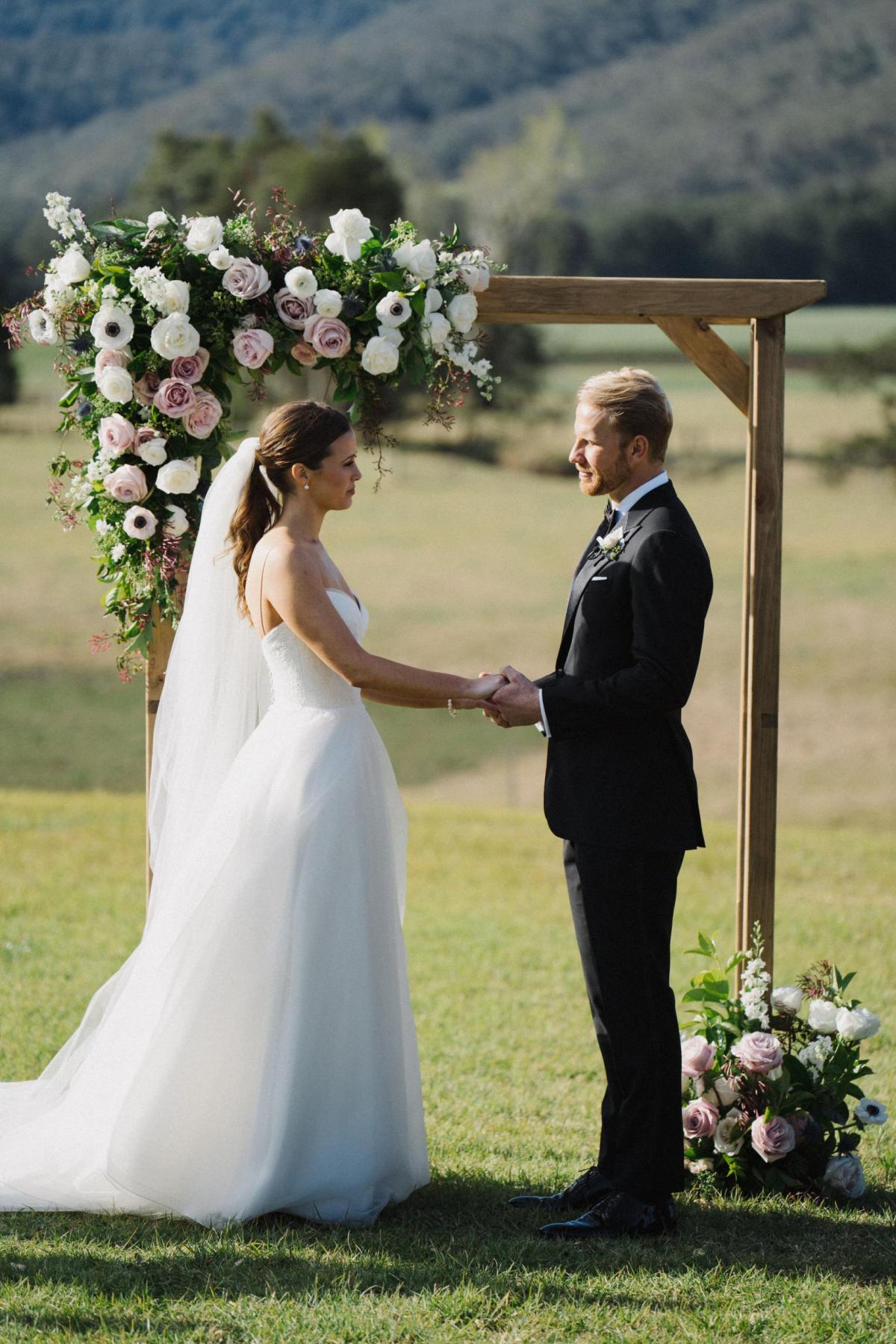 All the styling details
Both Cam and Rosannah enjoy getting dressed up and loved the idea of having a black tie, formal wedding in a barn. Most of the styling came about by simply choosing things that they both really loved and that suited their taste. With the barn being a blank canvas, there was a lot of freedom to decorate it in their style and, keeping with the elegance of black tie, they opted for white table cloths and 'starry night' inspired chandeliers and fairy lights above with an abundance of candles on the tables below. Special and unique touches were incorporated with the bride's favourite love poems on the menus, name cards laser printed from wood, extra foliage in gorgeous French pots and 16 pots of the bride's favourite plant, lavender.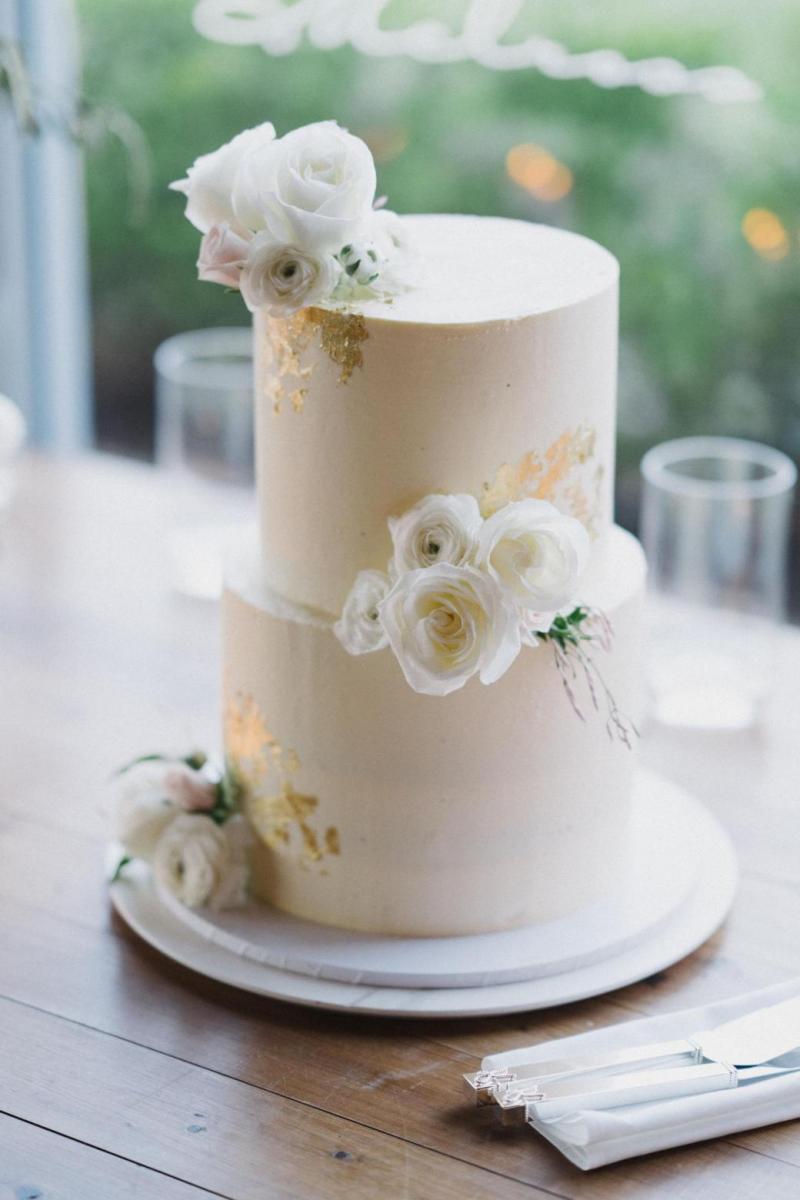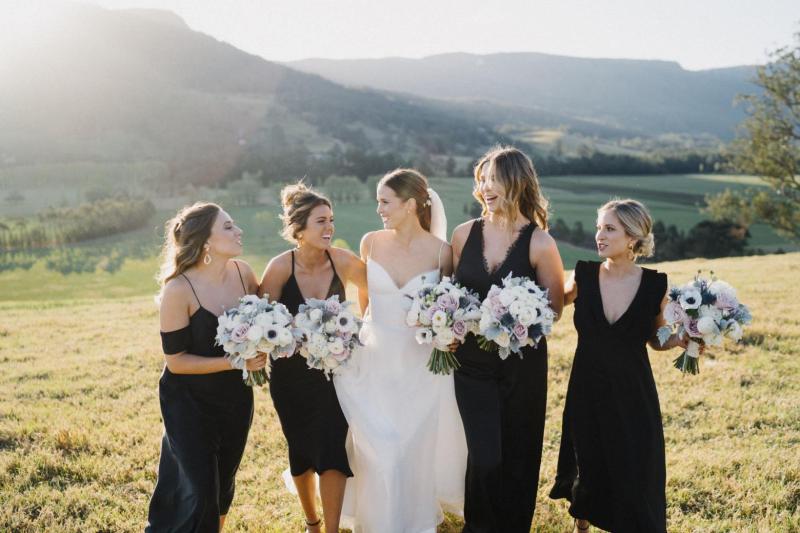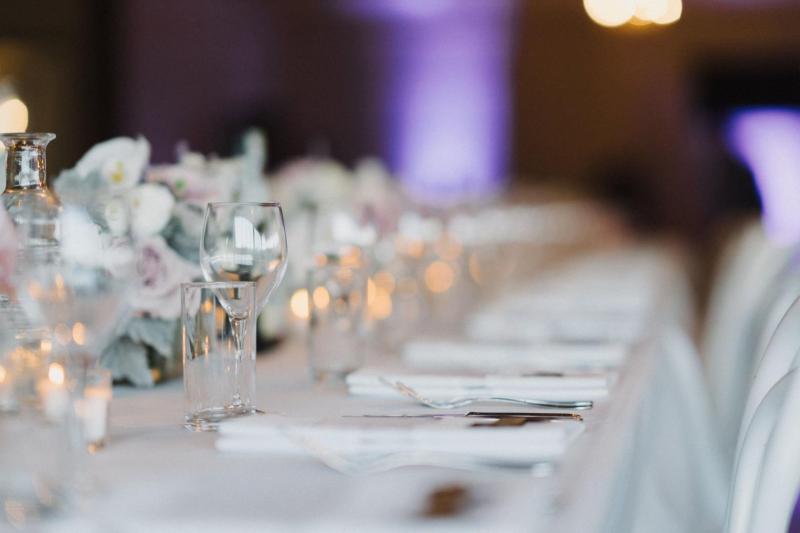 The Dress
The first boutique that Rosannah visited was our Sydney boutique and after trying on a range of different styles, she knew she'd found the one when she tried the 'Primrose/Joni' combination from our BESPOKE collection. "I love how my dress was elegant, flattering, had gorgeous lace and organza embellishments – and also the skirt meant I could eat and drink all I wanted on the day!"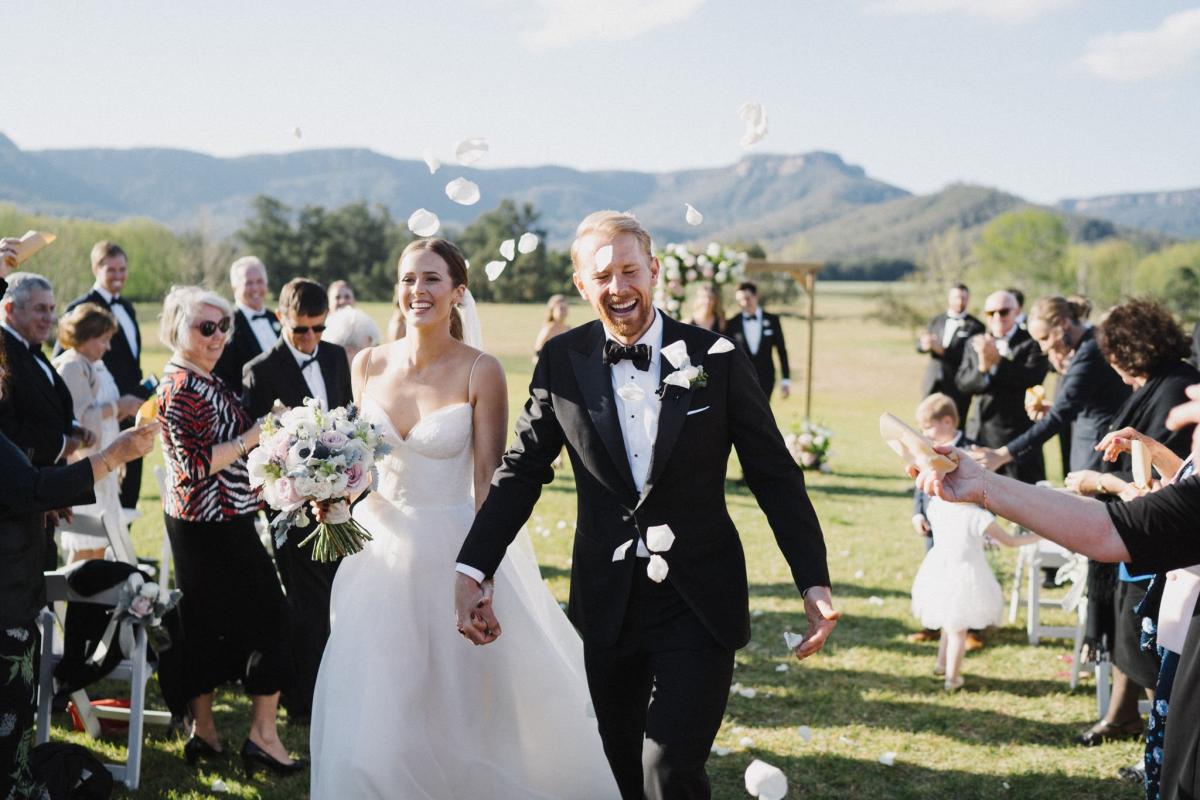 Accessorising
Rosannah perfectly paired her gown with a pearl bracelet given to her by her Mum, a pair of pearl earrings she found overseas and a simple single tier veil from KAREN WILLIS HOLMES. For shoes, Rosannah didn't feel like traditional bridal shoes were her style but fell in love with a pair of red and pearl Stuart Weitzman block heels. "The block heel was super comfortable and I've already worn them loads of times since our wedding. I changed into really cute Kate Spade x Keds white sparkly sneakers, and bought my bridesmaids gold sparkly sneakers, for dancing!"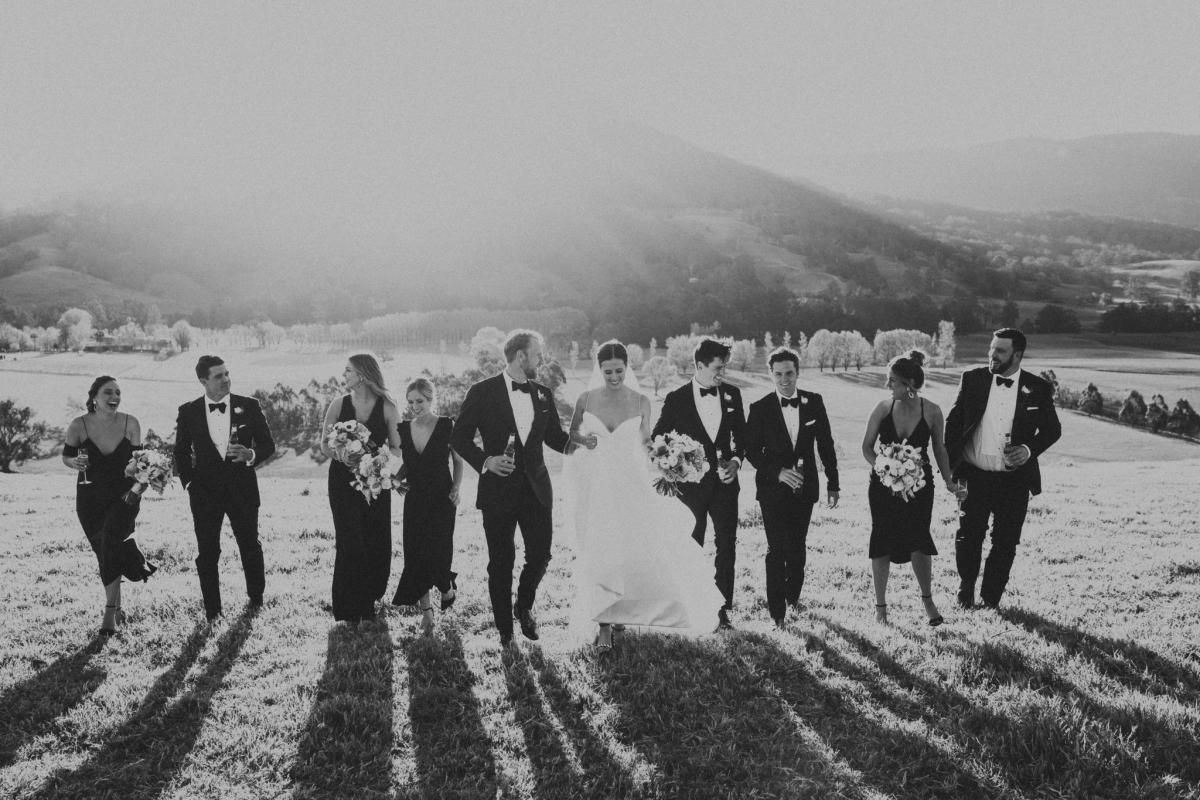 Advice
"I think if you consistently select things that you adore, rather than what you think you should choose, then everything will work well together and you'll be delighted."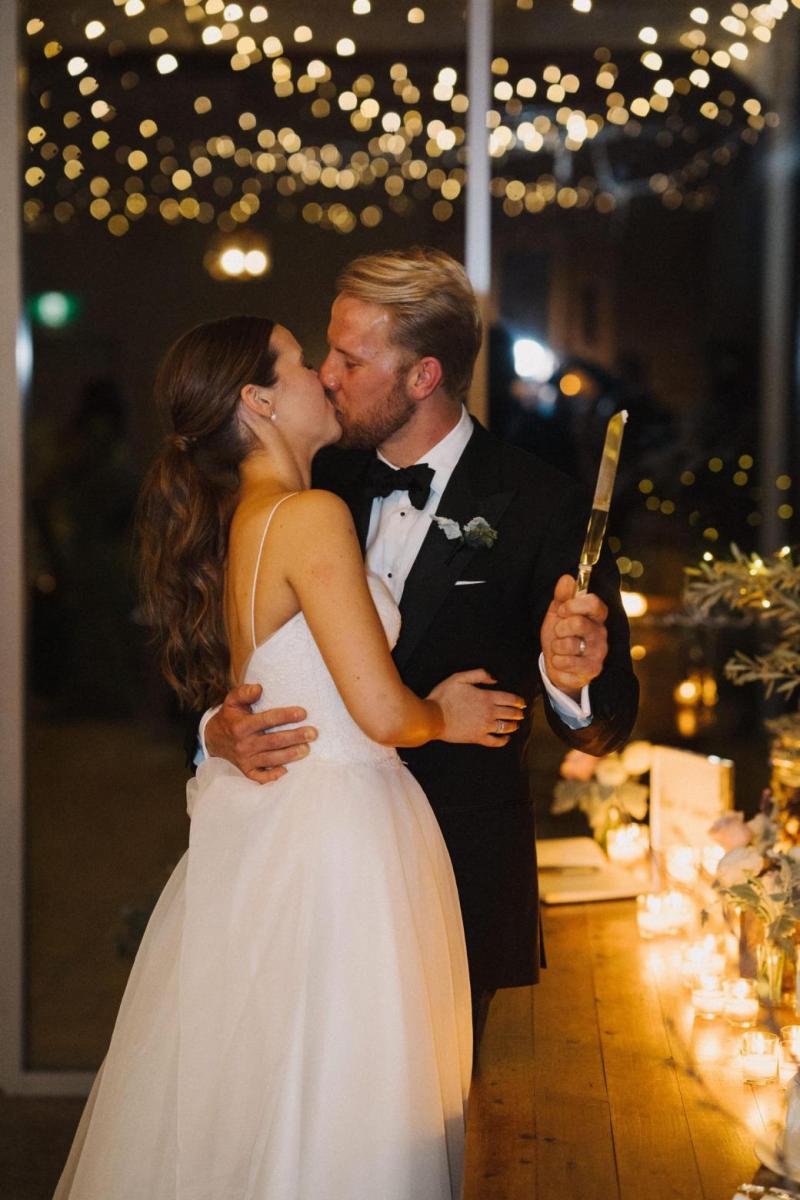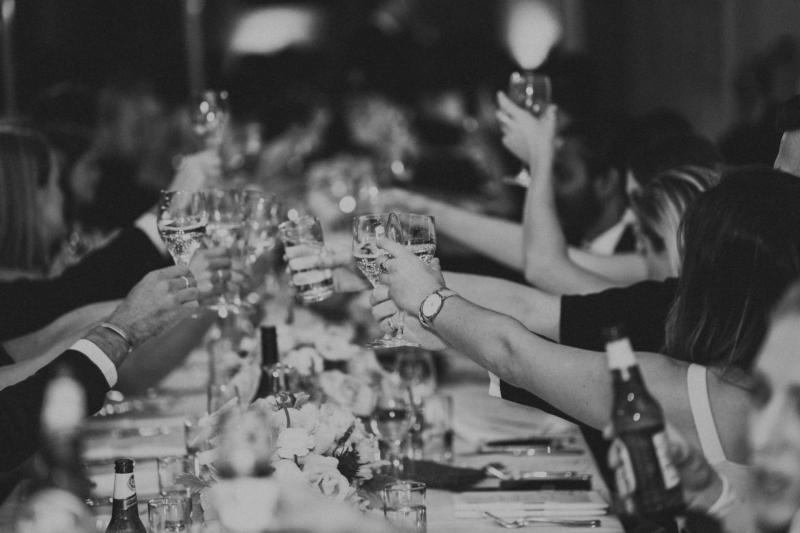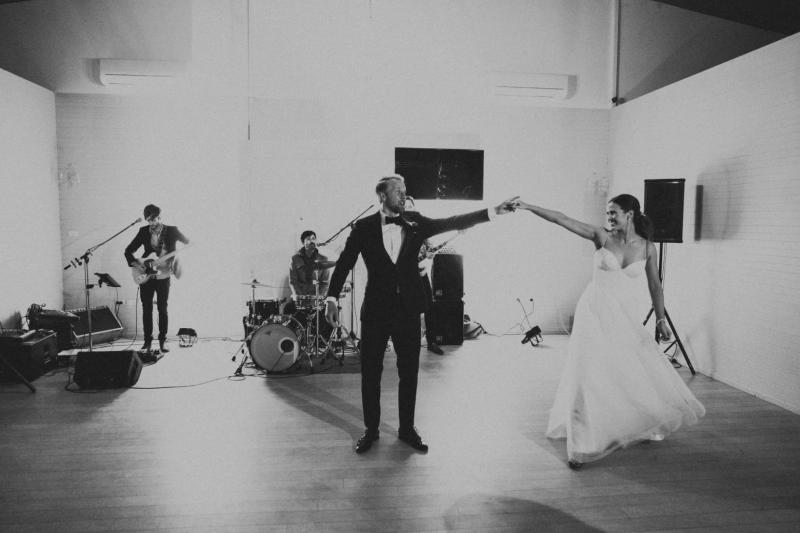 Gown hunting tips
"You can only really say this in hindsight, but I tried on way too many dresses which made me really confused. I think it's important in your first few appointments to be open to different styles, but then narrow in on what you want, your budget and timings. When you find a dress that you love – trust your instinct! When choosing a dress I think it's important to find one that not only looks good, but also reflects who you are and the feel of your wedding."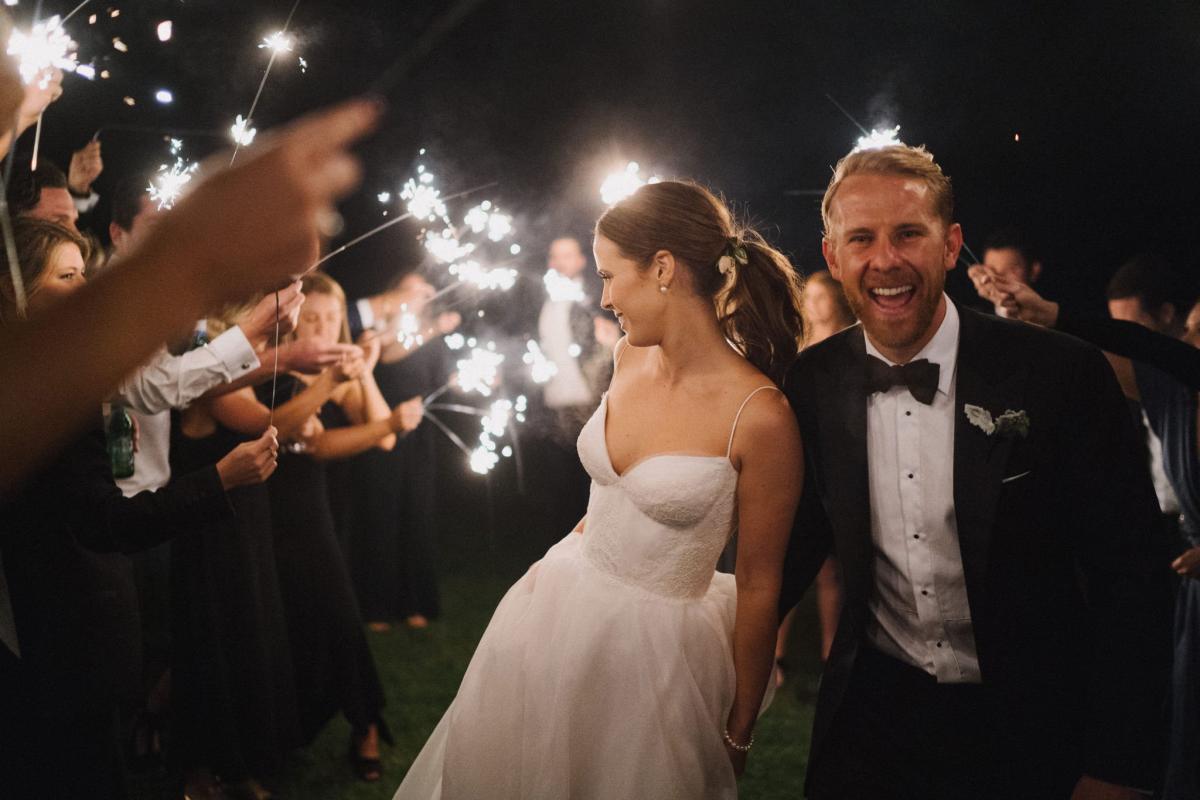 What does love mean to you?
"Love to us means being there for each other's highs and lows, supporting each other's dreams and always having fun. It means being compassionate and showing forgiveness, being honest and trusting, and accepting everything about each other."