Charmaine & Matt's Sydney Wedding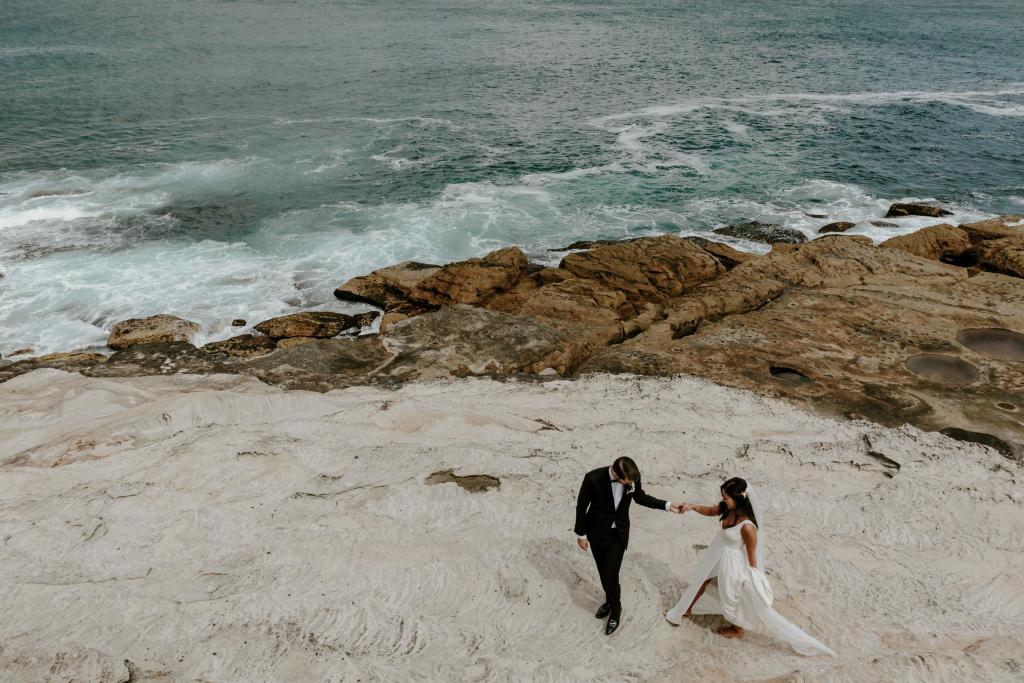 With a guest list that had gone over 240 people and a desire to have their wedding feel like they were out of the city, Charmaine & Matt found their dream location in La Porte Space in Roseberry and a reception tucked away at Centennial Homestead. Luxe greenery, natural timber elements and delicate lighting helped create a space that felt a million miles away from the bright lights of Sydney and was utterly perfect for this beautiful couple.
On the proposal
Matt proposed to Charmaine on a trip to Tasmania, they had experienced such an amazing day with a horse ride in the morning, despite Matt's dislike of horses, and a beautiful lunch of cheese, oysters and wine, despite Matt's allergy to shellfish. On their way to the next stop, Matt woke Charmaine up in the car and they had stopped off at a beautiful beach overlooking Maria Island. Matt had set up a camera to film the whole thing but had told Charmaine that he had put it on timer, so the couple have a hilarious video of Charmaine start jumping around to capture a photo. Matt dropped to one knee and told Charmaine that he had been planning this for a very long time and had timed it so that this would be the 1000th time he had said I love you that year.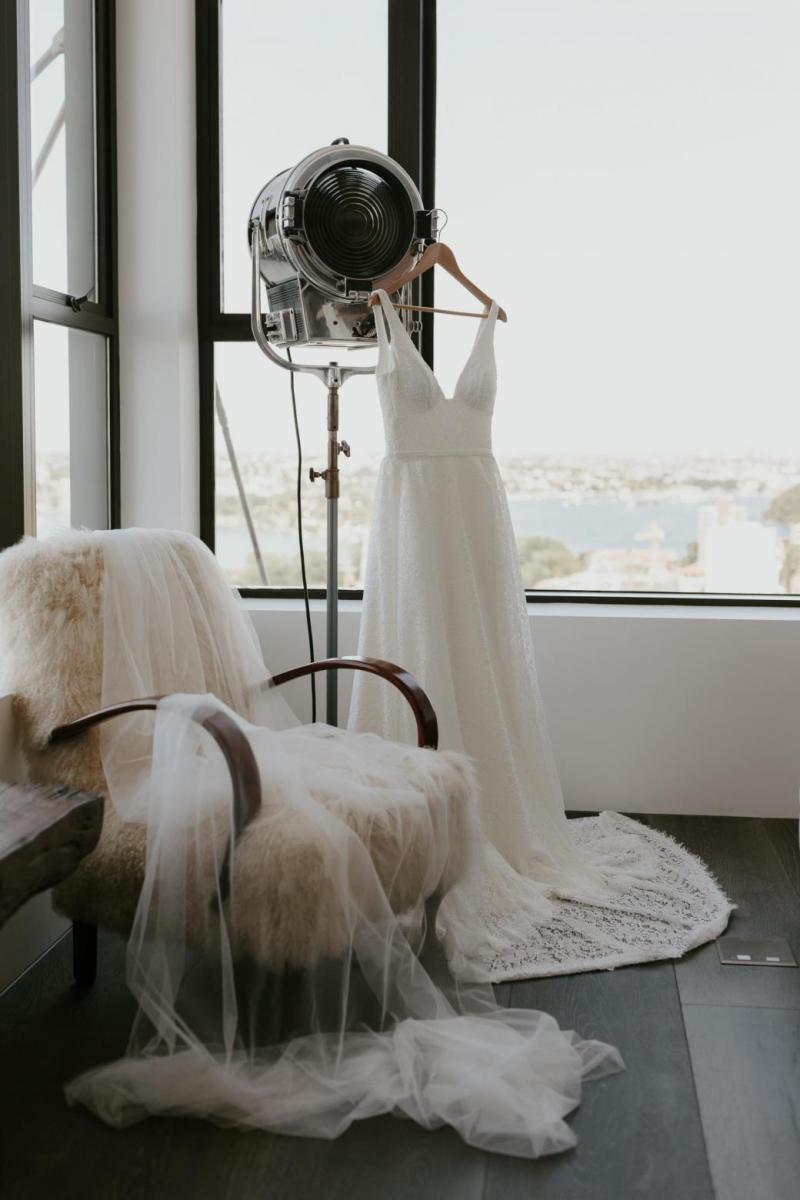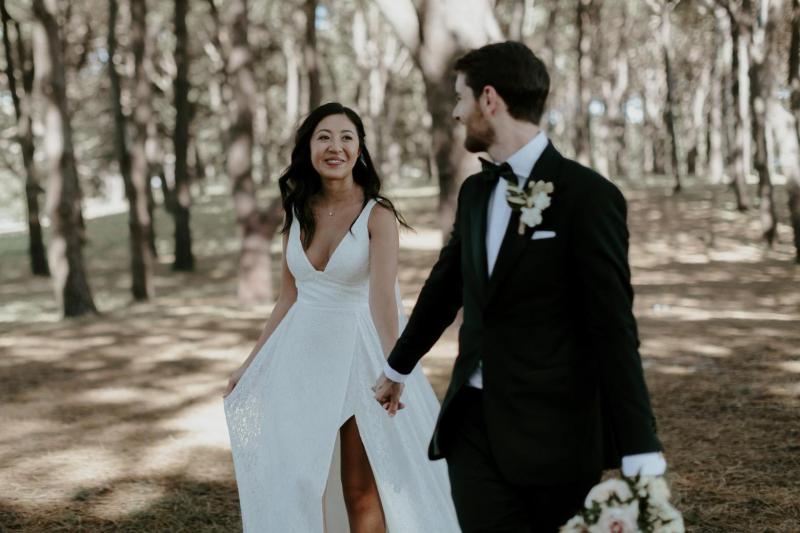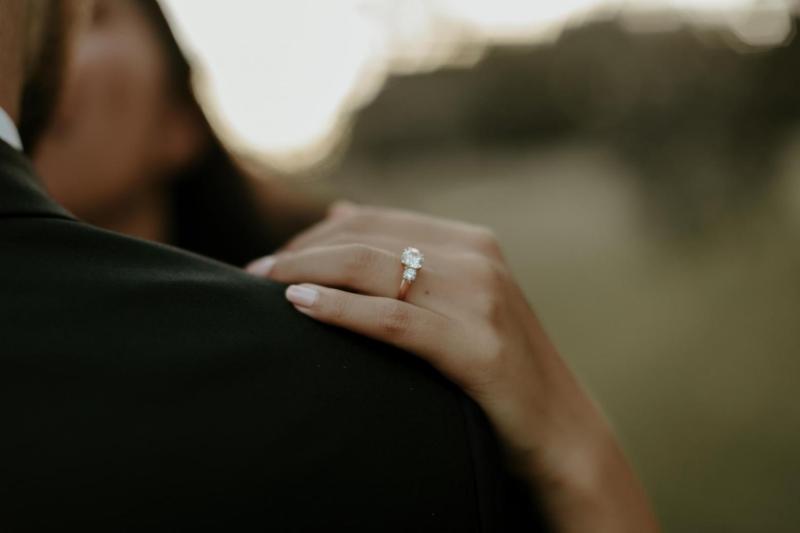 On the venue
The couple had a look at a few options but soon found the beautiful La Porte Space in Roseberry and knew it was the perfect place for them. Their ceremony was held in this space as Charmaine had always loved the courtyard there and wanted somewhere that was different to a park or hall. "The tiled floor is amazing and I absolutely loved the white windows. The courtyard feels like a secret little garden escape in the middle of a very industrial area."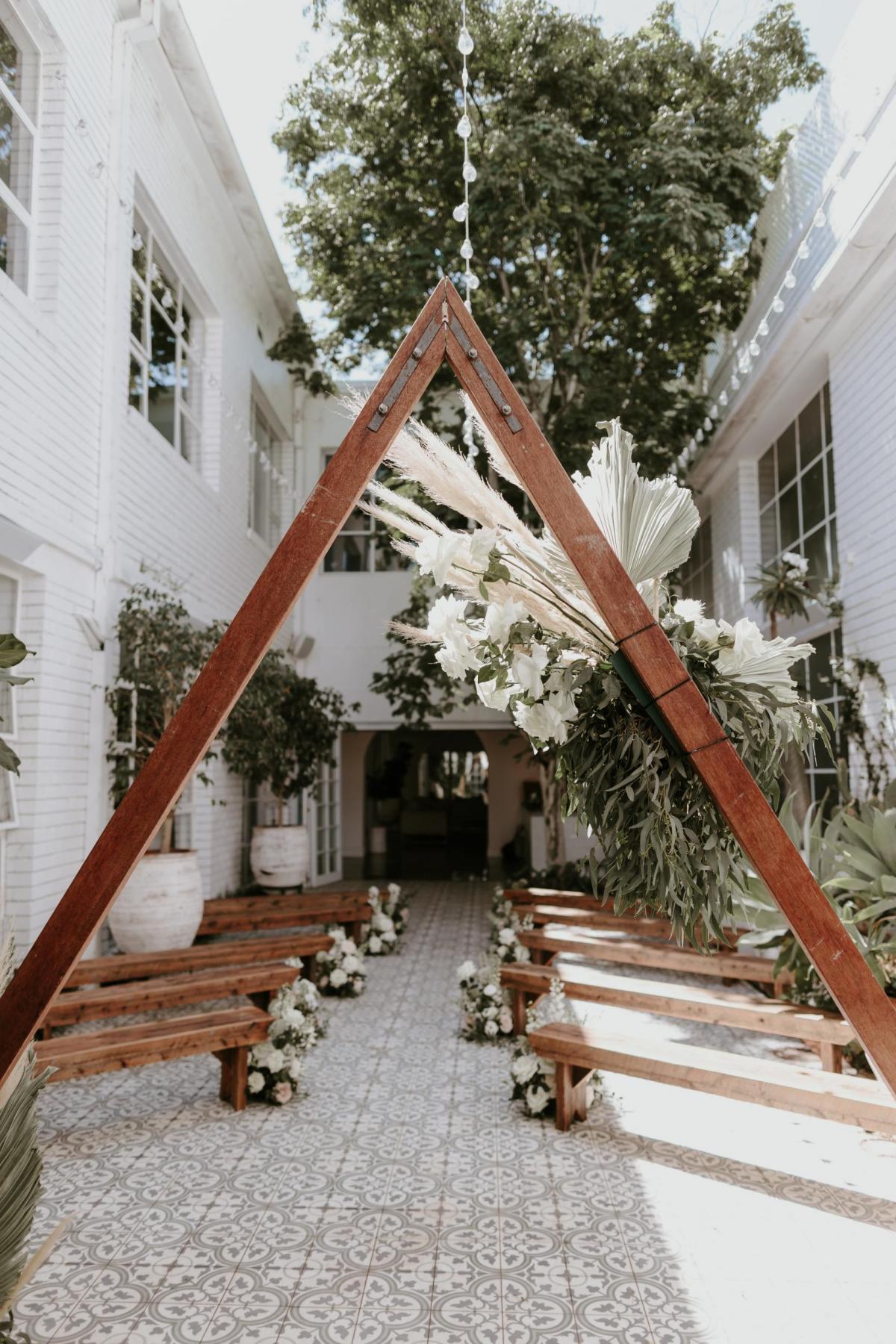 All the styling details
There wasn't really a solid plan at the beginning for Matt and Charmaine, but as they booked their different vendors and their locations, everything just came together. They found Centennial Homestead for their reception and even though they didn't have the space to fit that many guests inside, it was suggested to them to do a marquee reception and the ideas evolved from there. "For the ceremony, we really focused on lots of natural greenery with natural timber benches and an arch. We didn't incorporate too many colours and worked with Willow & Bear to pull together a bit more of a wild but still elegant look with lots of white flowers and greenery. For the reception, we follow the same idea with the flowers and included 2 hanging chandeliers from the roof. We hired a clear marquee to make it feel like we were all sitting in the park, to highlight this we had fairly lights and hanging Edison bulbs to make it feel like we were under the stars."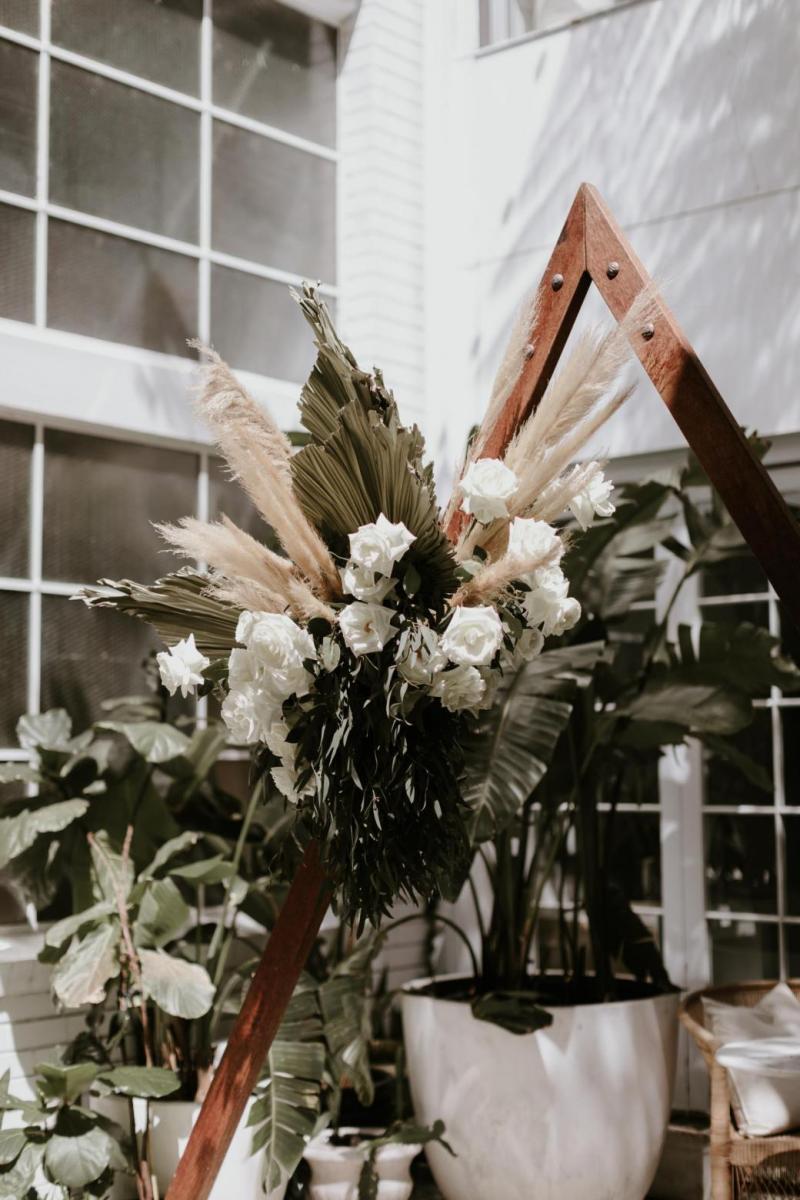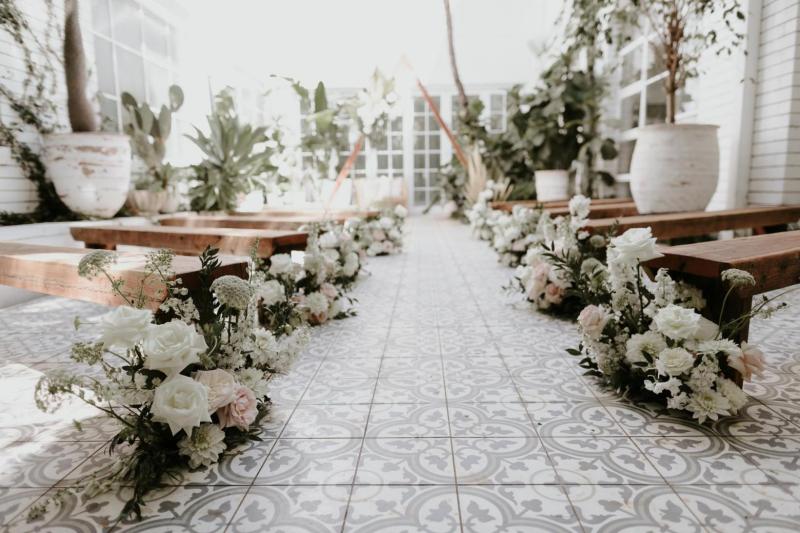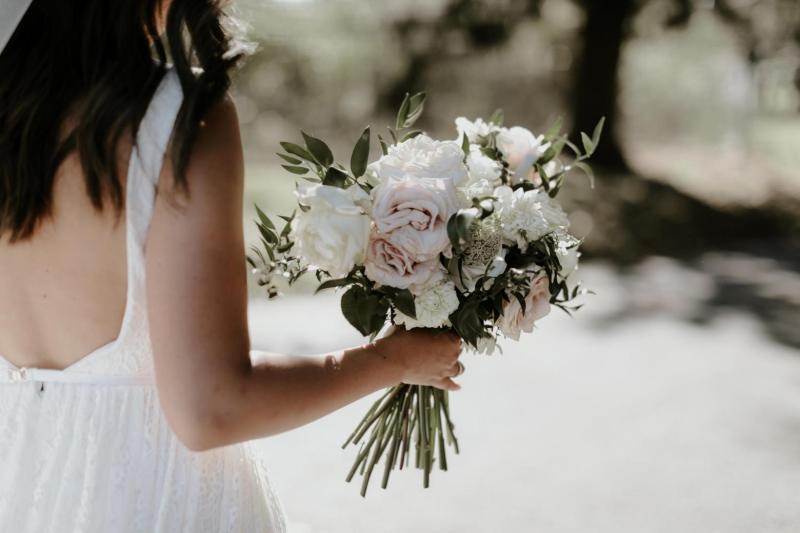 The Dress
Charmaine came to our Sydney boutique because of the amount of choice and different styles that she could try on. Once she found the Nadia gown from our WILD HEARTS collection, she knew it was the one because everything was perfect; the split, the material, the cut, she loved it all! "My stylist Mimi always knew who I was every time I came in and had everything all ready for me. From the moment I walked in, I felt like everybody listened to exactly what I wanted and didn't try to push anything."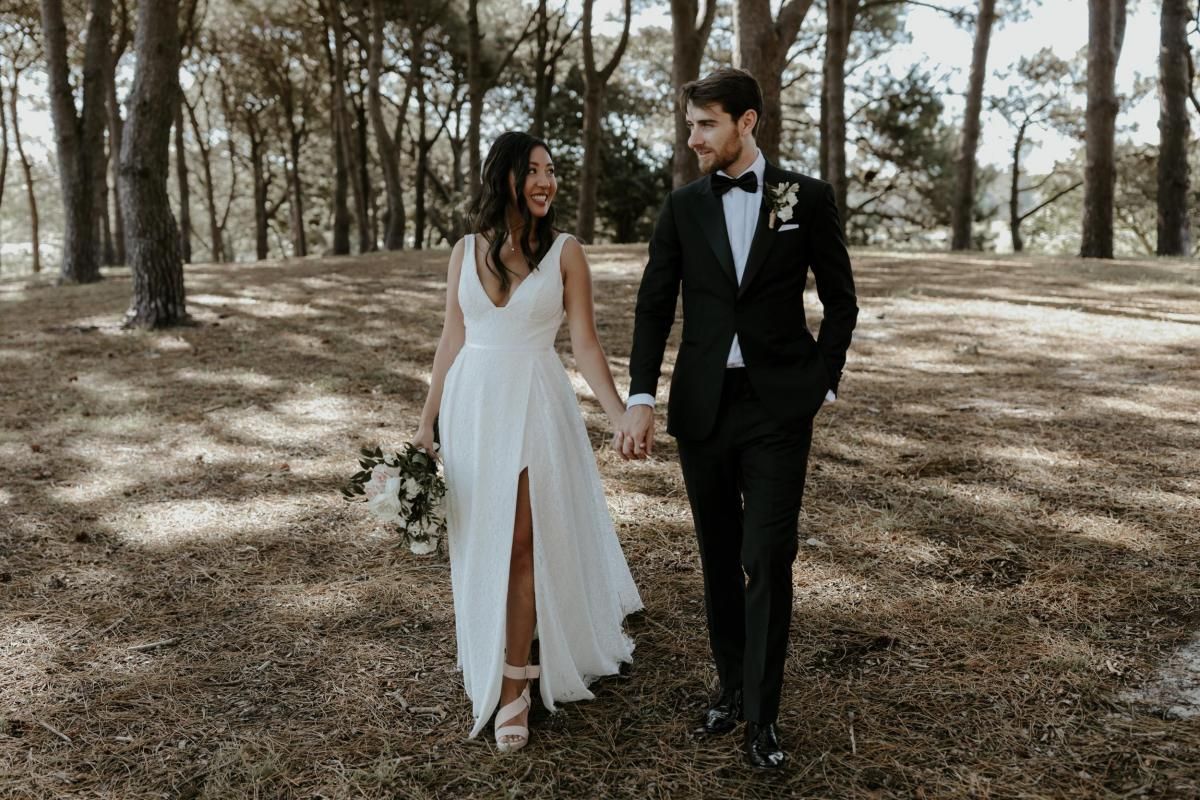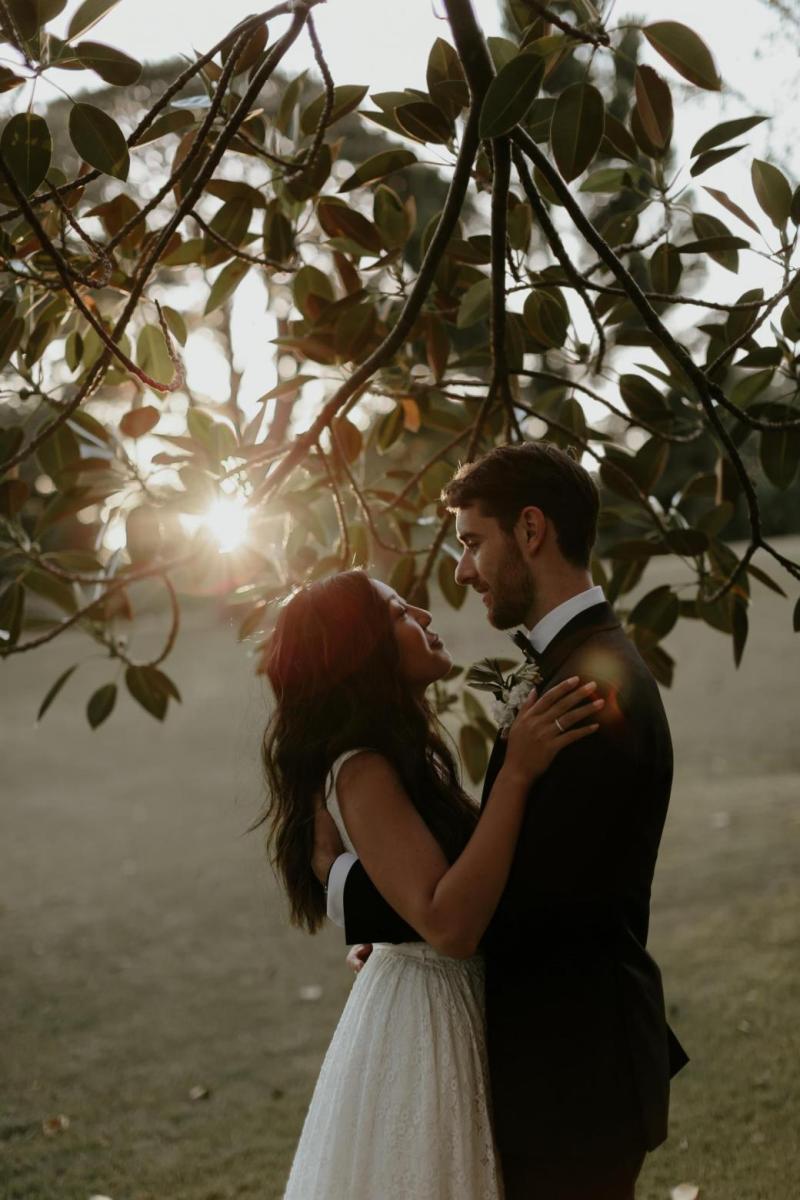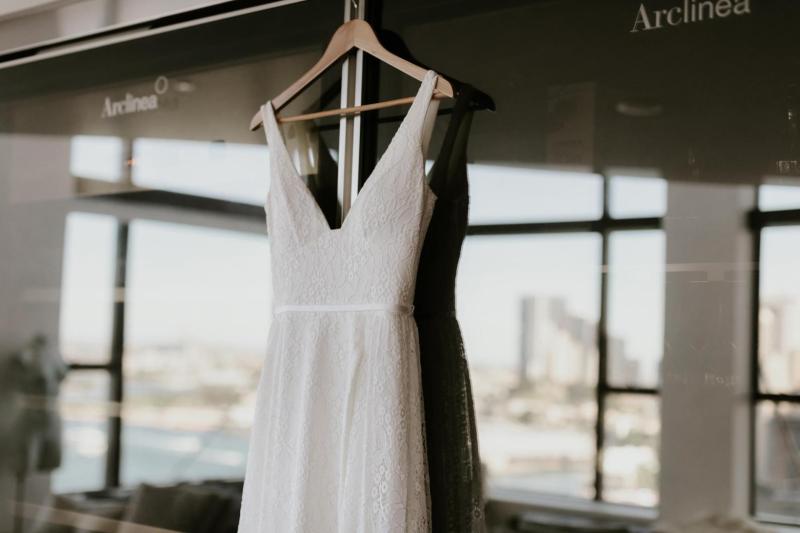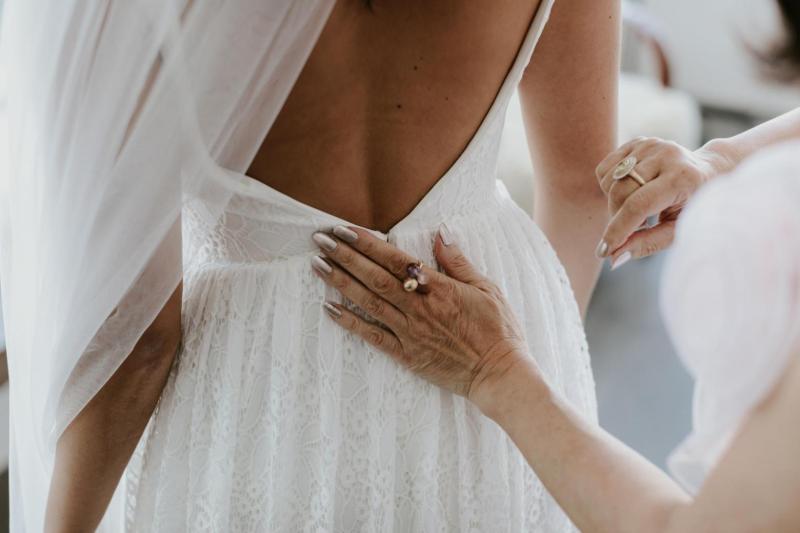 Gown hunting tips
"Go in with an open mind, what you think might be your dream gown might not look perfect on you. I had a vision of a really simple silky slip dress which looked amazing but didn't suit the type of wedding."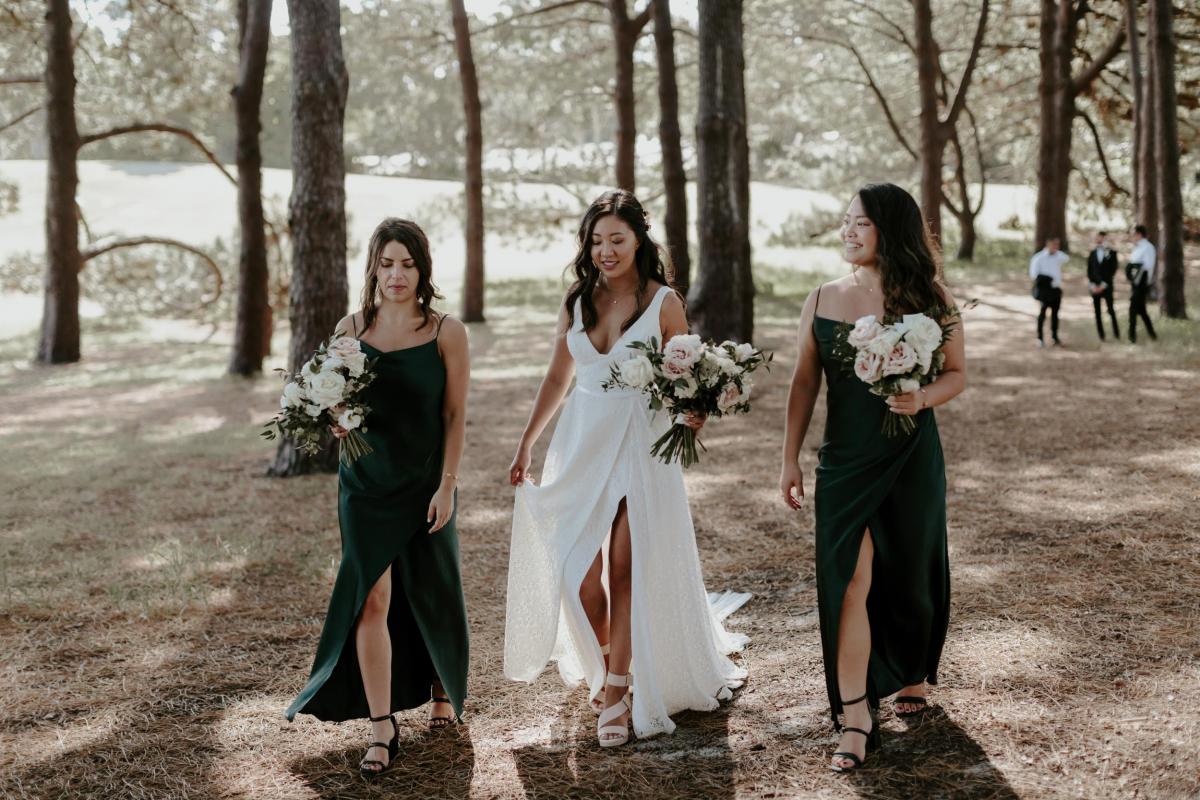 What does love mean to you?
"Love is finding somebody who you are excited to see everyday, somebody you want to share everything with and will make sacrifices for to make them happy."