Cassandra & Justin's Glamorous Byron Bay Wedding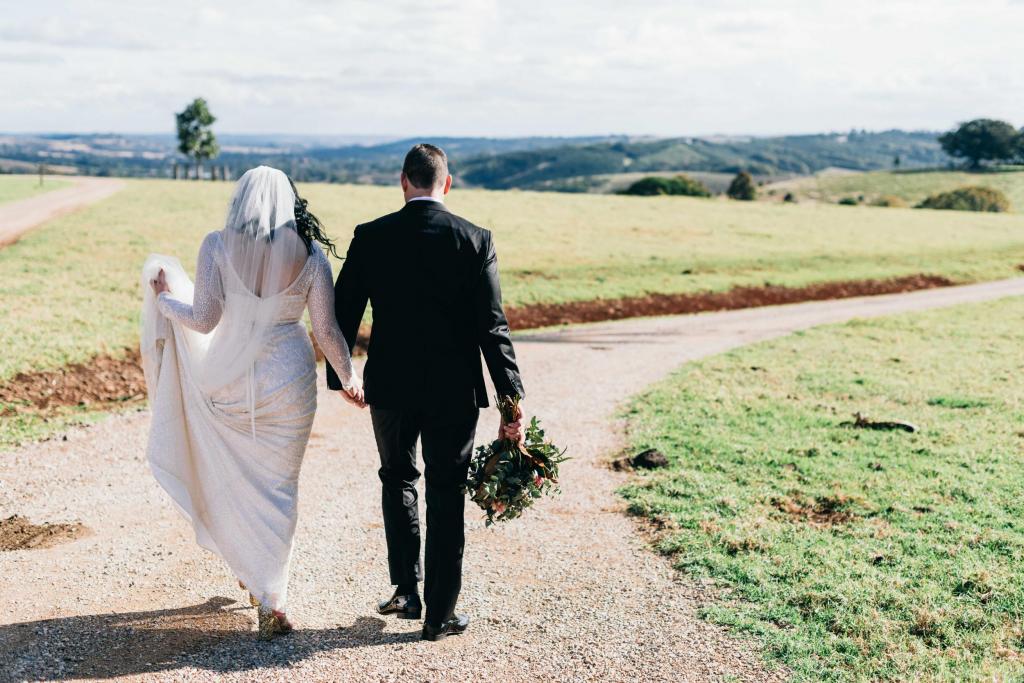 It's all in the styling and the thoughtful details for this beautiful Byron Bay wedding. Cassie and Justin's intimate and stunning wedding day had a personalized neon sign, gorgeous native florals and a couple full of love for each other - and they even managed to include their dogs!
On the proposal
Justin and Cassie had been together for 12 years when he proposed. They were holidaying in France and had spent the afternoon walking in the grounds of the 19th Century Loire Valley Chateaux where they were staying and then had a few drinks on the terrace. The couple went back to the room to change for dinner and Justin suggested that Cassie go on to the princess balcony and he'd take a photo. Cassie spent forever striking the perfect, uncomfortable pose, calling out 'Have you taken the photo? Have you taken it?' and when Justin finally responded yes, she turned around and he was down on one knee. "It was lovely. However, he didn't even take a photo!"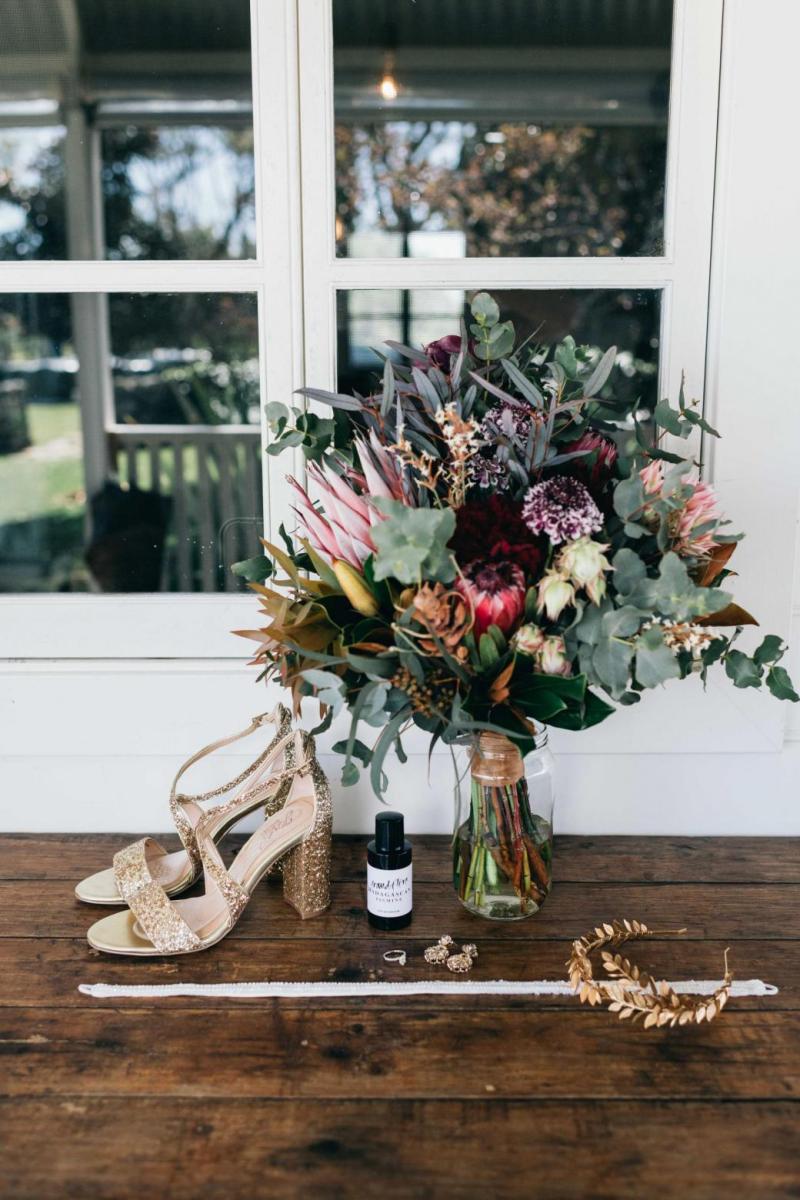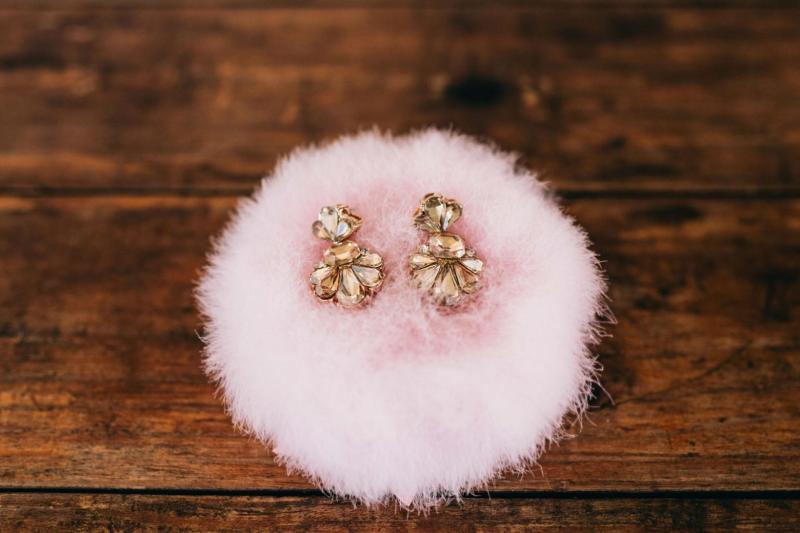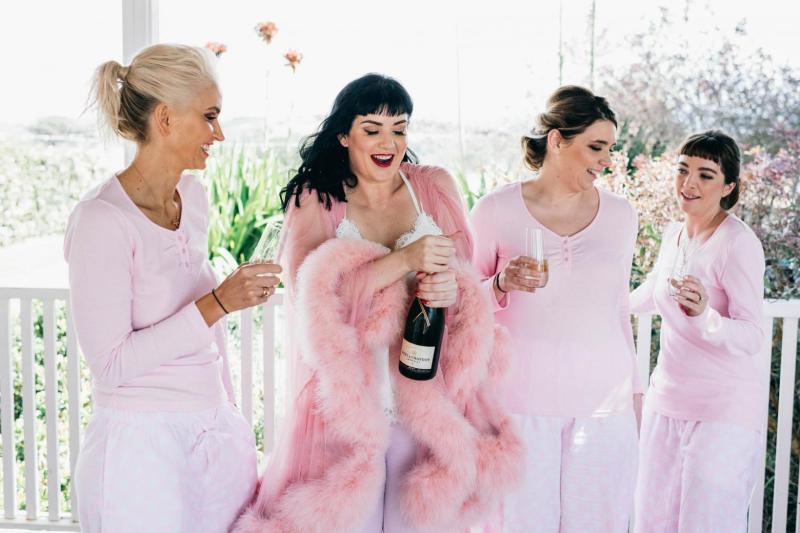 On the venue
Byron View Farm was the perfect spot for these two to tie the knot. It was important that their dogs could be with them on their big day and it doesn't hurt that the view is breathtaking. "We only had 26 adults at the wedding, so we wanted somewhere that was boutique and intimate while still being special and impressive."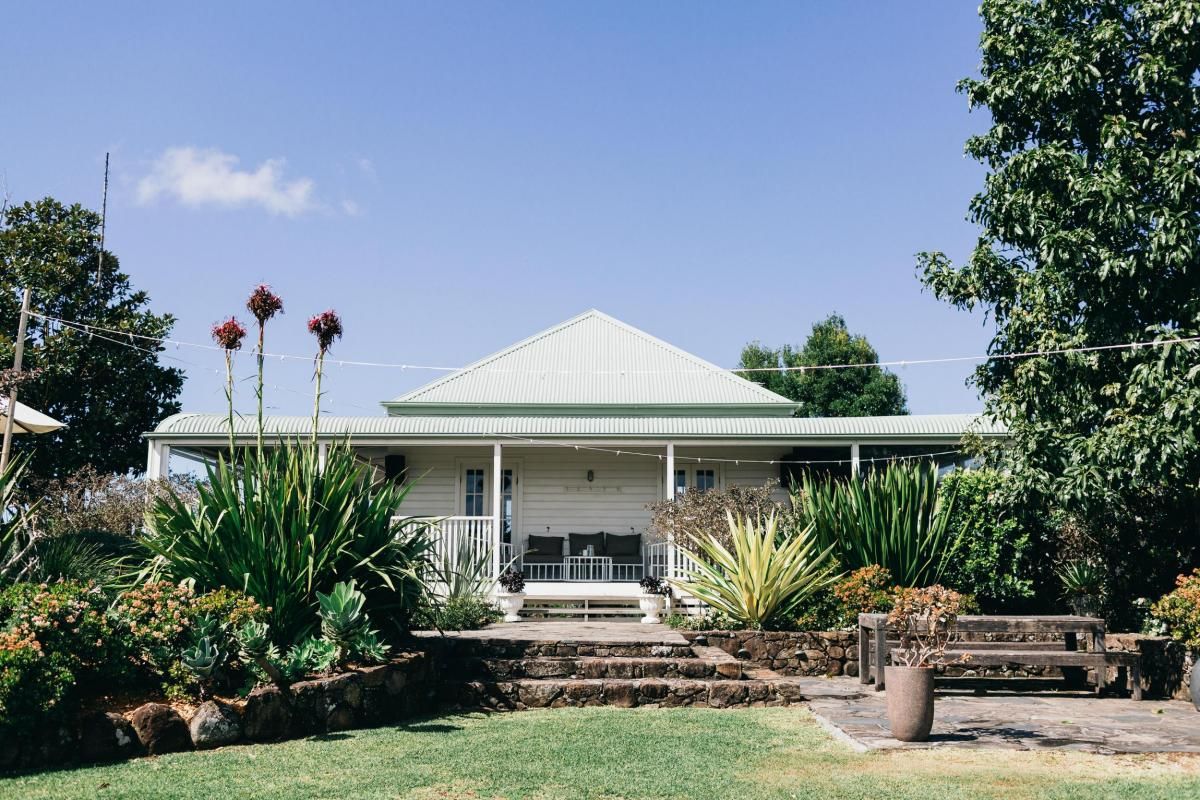 All the styling details
It was important for Cassie and Justin that they spent their budget on the things that mattered to them and focused on the details, so the styling was kept simple and minimal. 'We are pretty indulgent, and we have really special memories of our visit to Epernay, so we went all out on the champagne and food. I didn't want a theme per say, I think getting married is lovely enough a theme."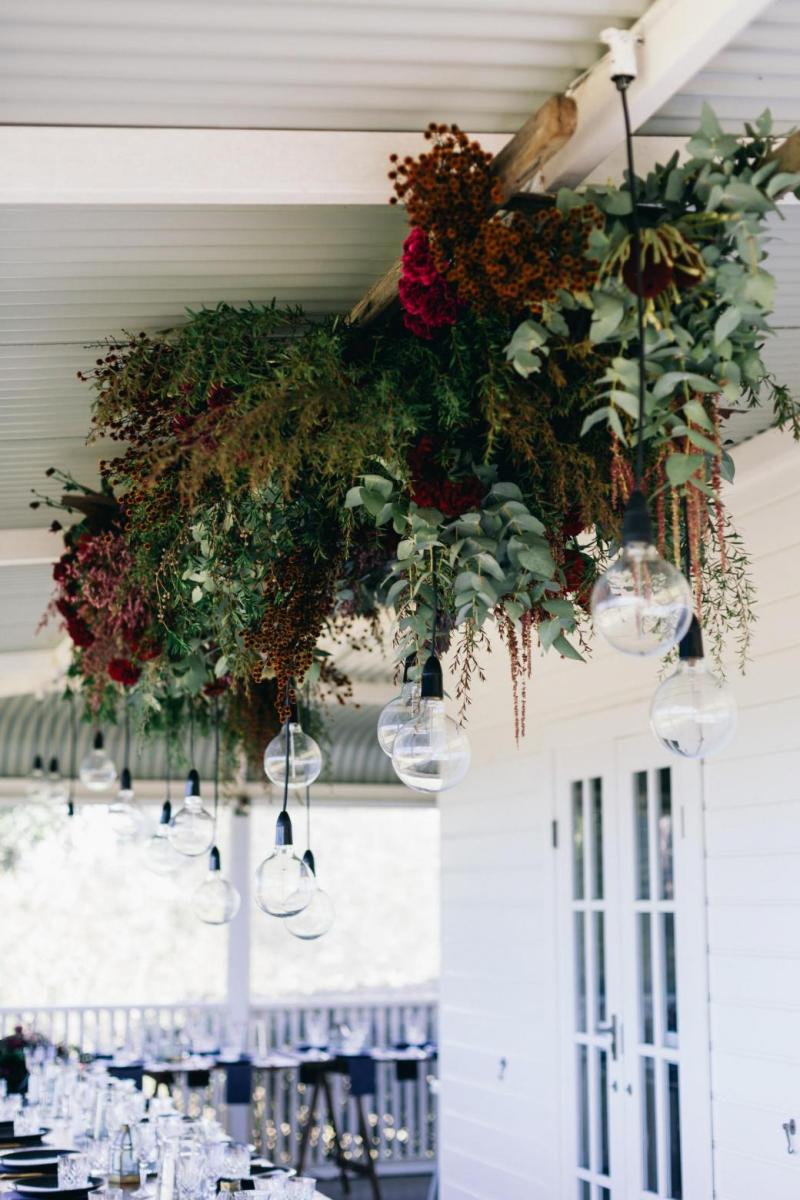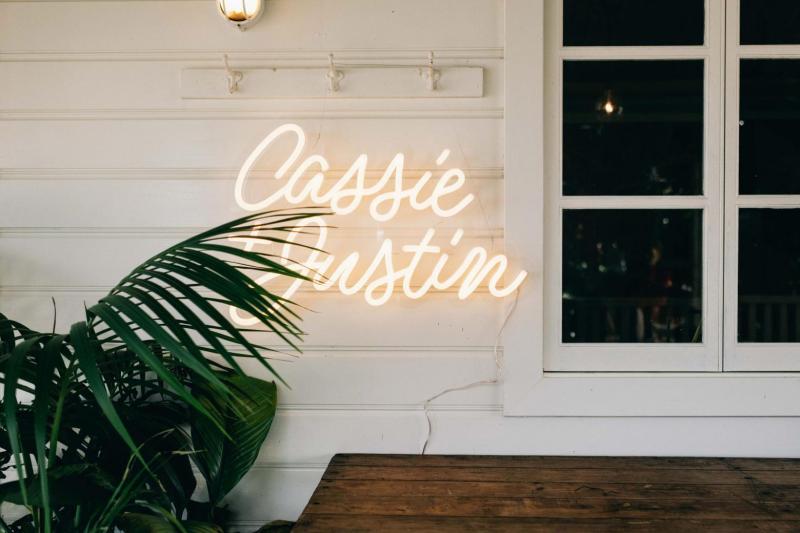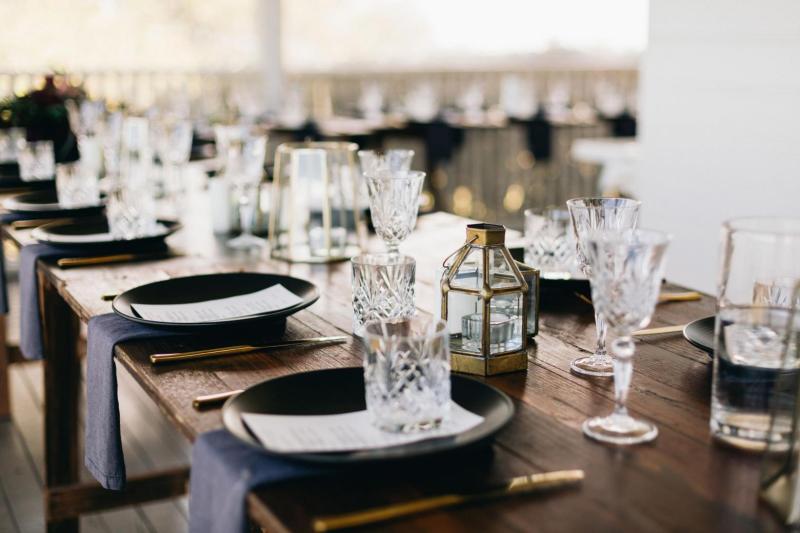 The Dress
Cassie wore the Celine gown from our LUXE collection which she found in our Brisbane boutique. "I love the fact that KWH is an Australian designer with dresses that are comparable to any other national or international brand. It's the most gorgeous dress that still makes my heart flutter. The sleeves and neckline of the dress are incredibly elegant. The dress is timeless."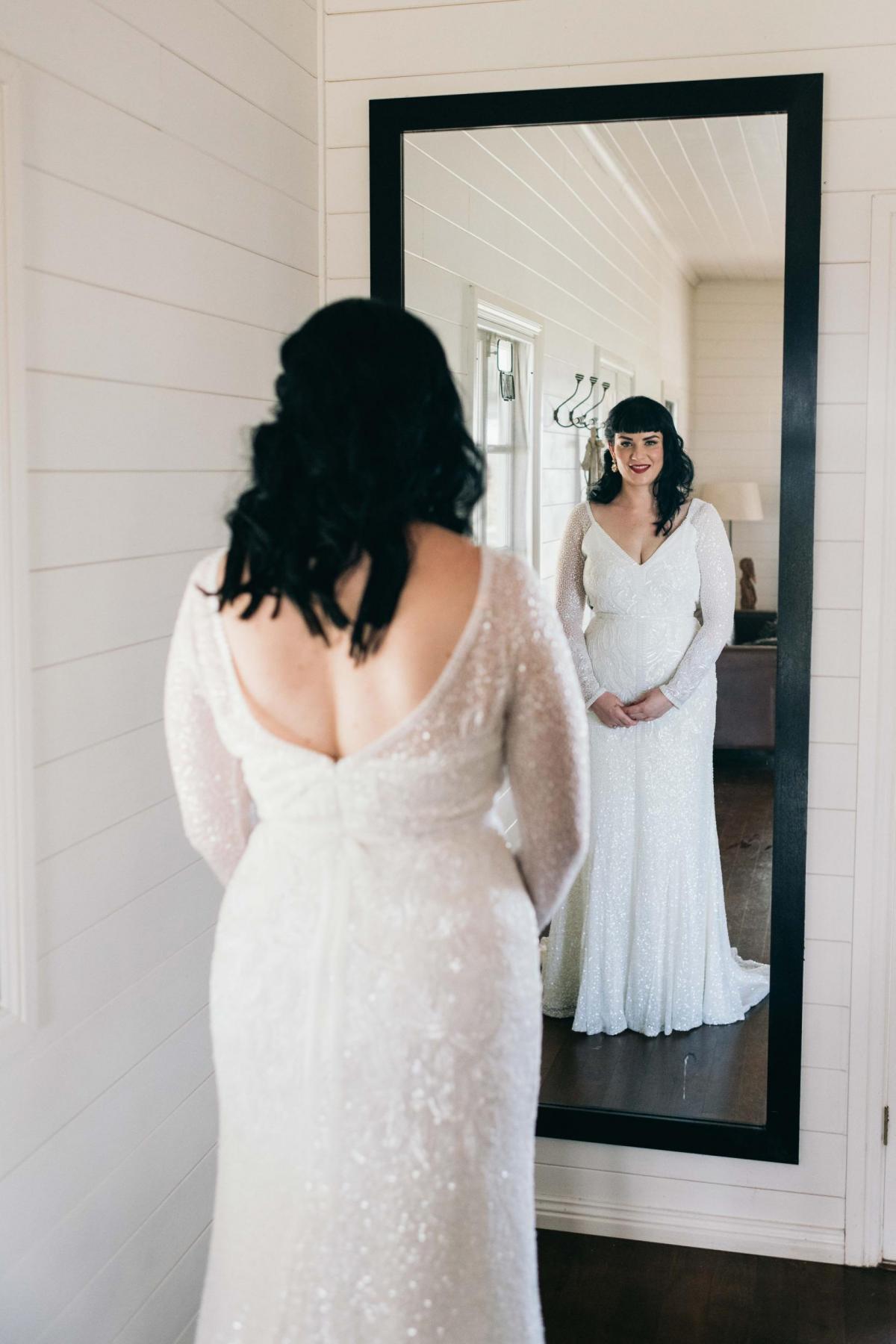 Accessorising
We can't get enough of the way Cassie looked throughout the day! It started with getting ready in an absolutely perfect robe by Catherine D'Lish, who is a renowned burlesque performer and costume designer for Dita Von Teese. She styled her gown with a crown by Anna Marguerite, a pink faux fur coat from Cue and shoes by Badgley Mischka.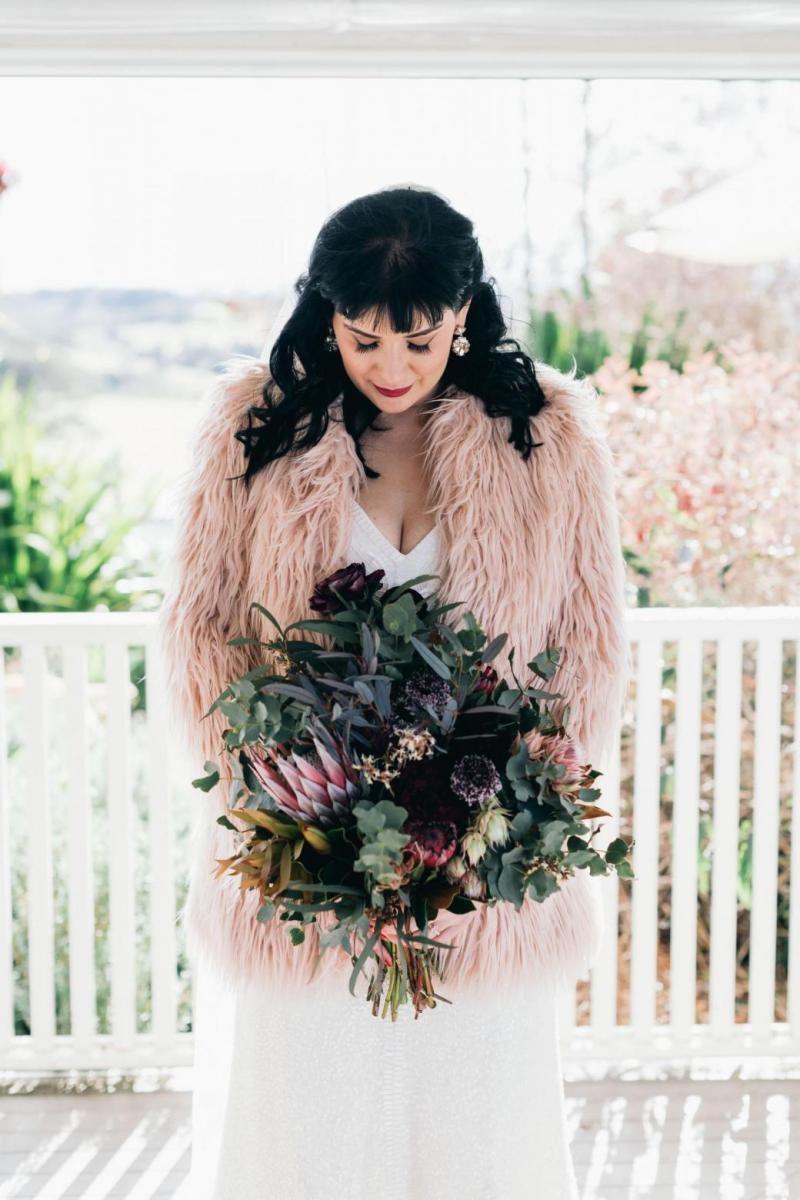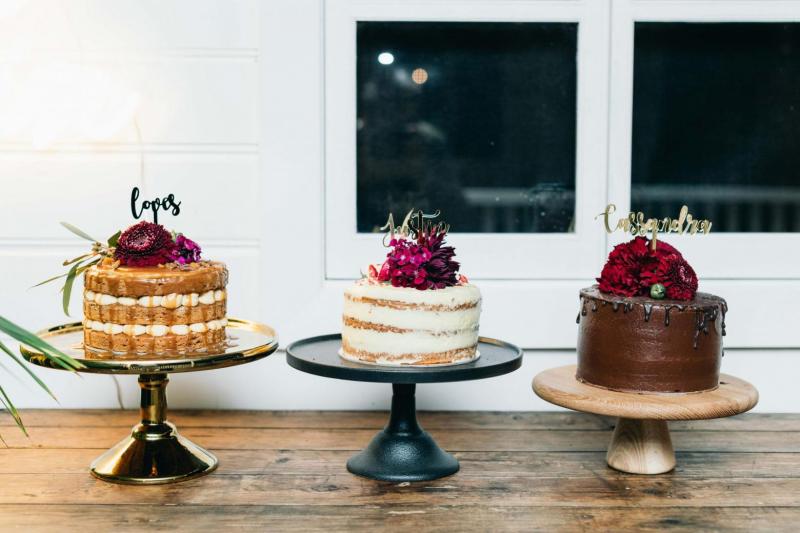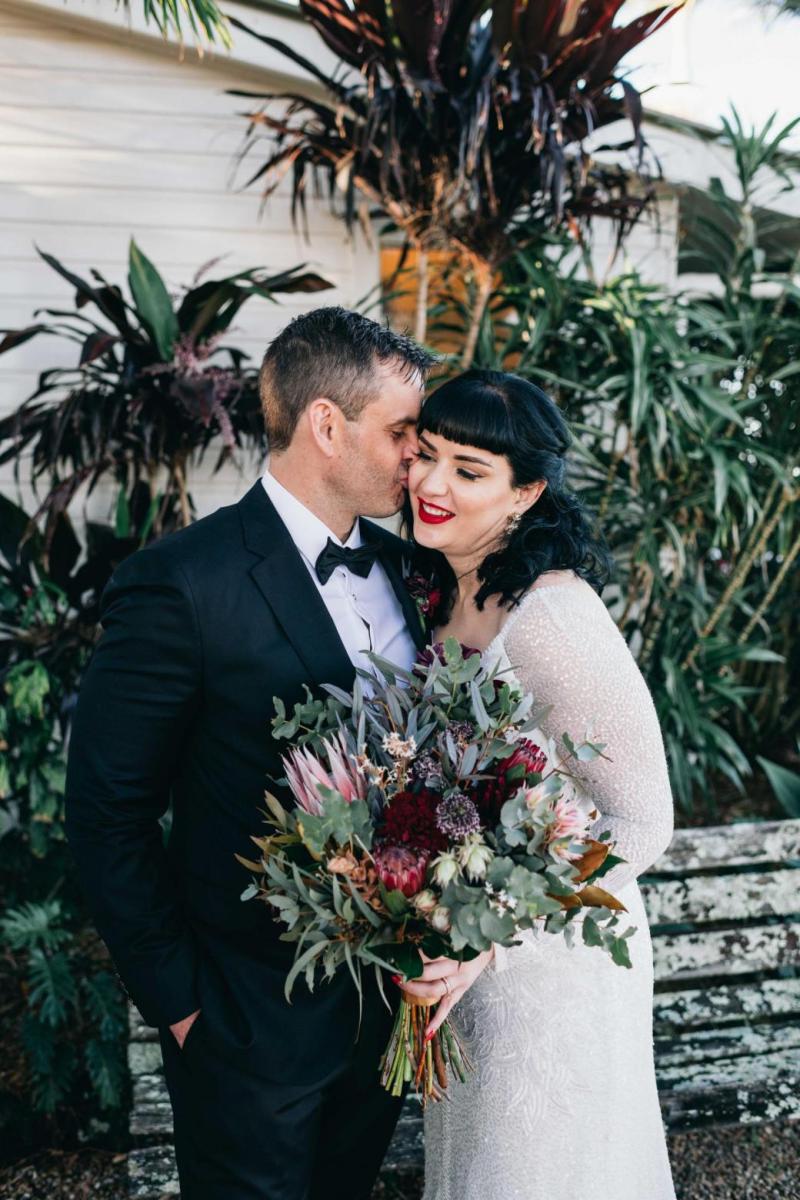 Gown hunting tips
"Don't be afraid to try on dresses that may not be what you initially pictured for yourself. Be open to trying on dresses outside your comfort zone. I was convinced I would be wearing a gold A-line dress and ended up wearing a pure ivory long sleeve beaded gown. Trust your gut and go with the one that gives you that bridal feeling."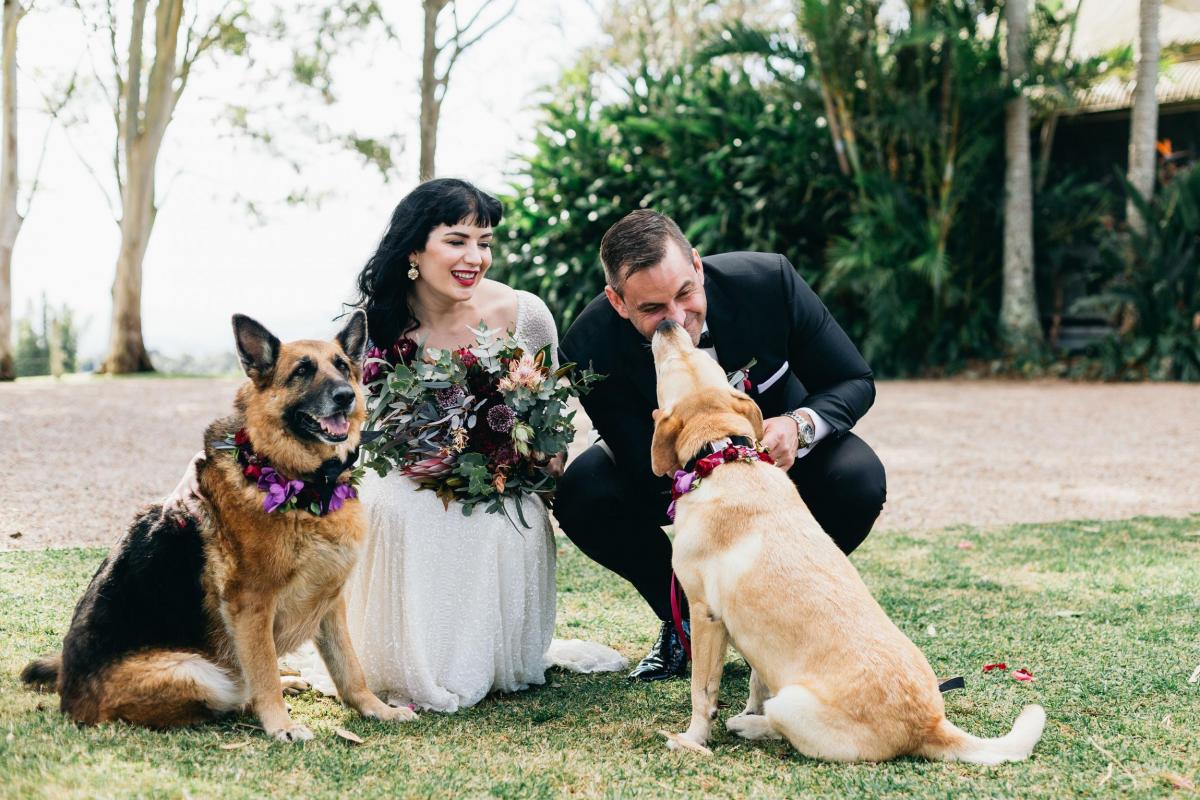 What does love mean to you?
"Love means supporting each other to be the best version of your individual selves. It's making each other's lives better by being there, making the good times better and the bad times easier, being the light for one another at the end of the day. There's no one who I'd rather do the exciting things or the boring things with, because he makes everything more fun."