Ultimate Guide to the Perfect Wedding Dress Shopping Experience
Important things to think about when shopping…
If you're on this page, odds are, you're engaged! Congratulations on such a fun, exciting milestone!
There are so many incredible things to start thinking about when wedding planning; the florals, location, guest list, and—of course!—the dress. With picking a gown being a big to-do to tick off your list, a lot of questions arise: How does wedding dress shopping work? Where do you shop for wedding dresses? What should your wedding dress budget be? What shape will look best on your body type? How does wedding dress sizing work? We've got you covered, we'll be going over all the basics in this wedding dress shopping guide so that you know exactly what to expect and feel prepared for what's sure to be an unforgettable experience.
Going wedding dress shopping means a lot of things for different people; some brides cannot wait to try on gowns and have been planning their dream dress for months if not years, while for others it feels a bit overwhelming and, with so much choice-overload, it's sometimes difficult to know where to begin. For the latter, a wedding dress shopping cheat sheet sounds like a dream.
No matter which category you find yourself falling into, it's always helpful to get expert wedding dress shopping tips and insider knowledge from people who know the industry inside and out. Who doesn't want a little wedding dress shopping advice? We're here to give you an introduction to the bridal shopping world. Think of this as your crash course to the best wedding dress shopping experience: welcome to wedding dress shopping 101!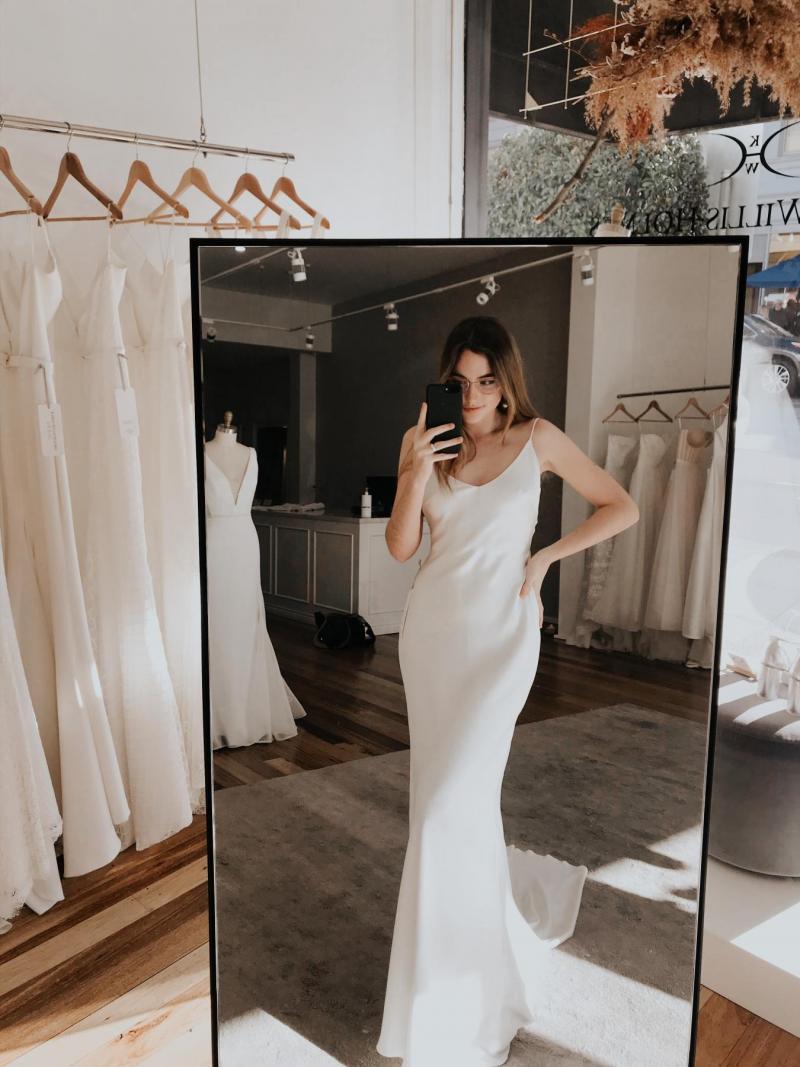 How to start wedding dress shopping
So…Where do you begin? Once the time comes to start planning it can be difficult to know where to start with wedding dress shopping. You may be asking yourself, "How many bridal shops should I visit?" Keeping a clear head at this point is crucial to not getting overwhelmed, but, guess what, there are absolutely no mistakes at this point; this is your stage to have fun and explore. Some good questions to ask yourself initially:

• What is the style of your wedding?
• What is your personal style and what 'look' do you want to exude on your day?
It's important not to lock yourself into a box this early on (unless of course it's one of those rare cases that you see something online and you just know that it's the gown for you) but while you don't want to put the blinders on to other styles just yet, it is extremely helpful if you know for certain you can rule something out. (And sometimes finding out what you don't want, is the best way to lead you to know what you do want.)
If you know your wedding venue is outdoors in the middle of summer, you might want to steer clear of a high neck, long sleeves, and thick heavy fabric. If you know for sure that your style is more modern and edgy, then perhaps a blush lace ball gown with a sweetheart neckline might not be for you. 
One of the best things to do at this stage is to look online. Pinterest and Instagram are great places to start getting ideas and once you zero in on styles that you're loving, you'll probably start seeing one or more trends emerge. Again, at this point, until you've tried something on it's hard to know exactly what you'll end up with, but it will give you a general sense of the vibe you're after. (Helpful hint: sometimes you still end up in the exact opposite of what you initially thought, but that's completely fine and normal! This at least gives you a place to start when you're stuck wondering how to shop for a wedding dress.)
Once you have a bunch of things saved (no worries if all the screenshots are taking up all the storage on your phone, it happens) you can look through and see if there are designers that keep popping up again and again. Likely, that designer creates looks that appeal to you and align with your vision. Create a list of these brands and voilà! You have your list of where to book appointments.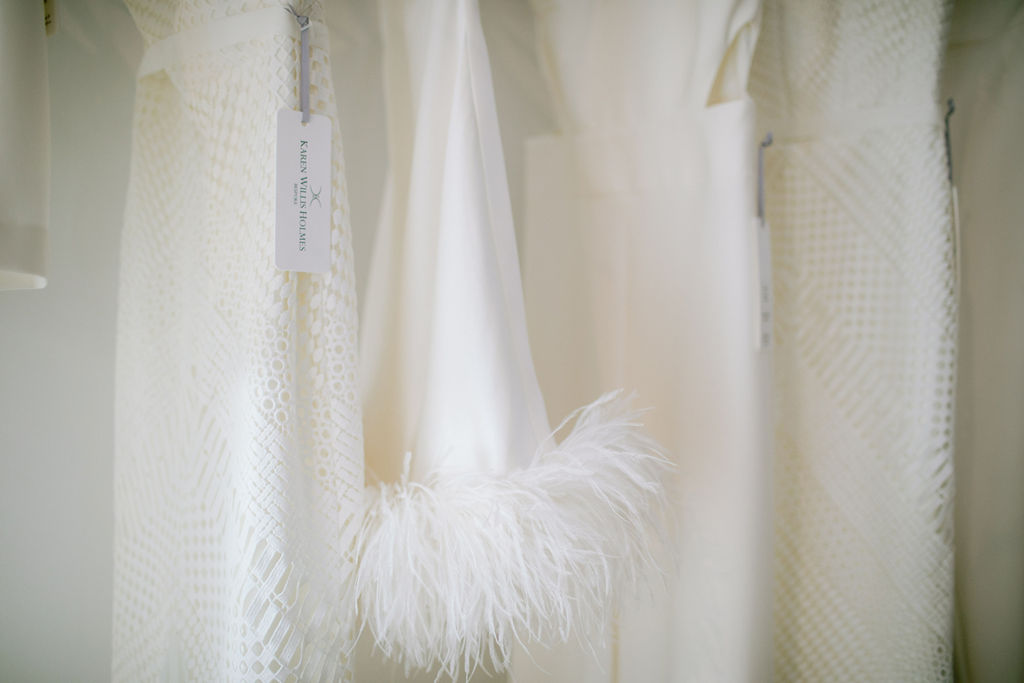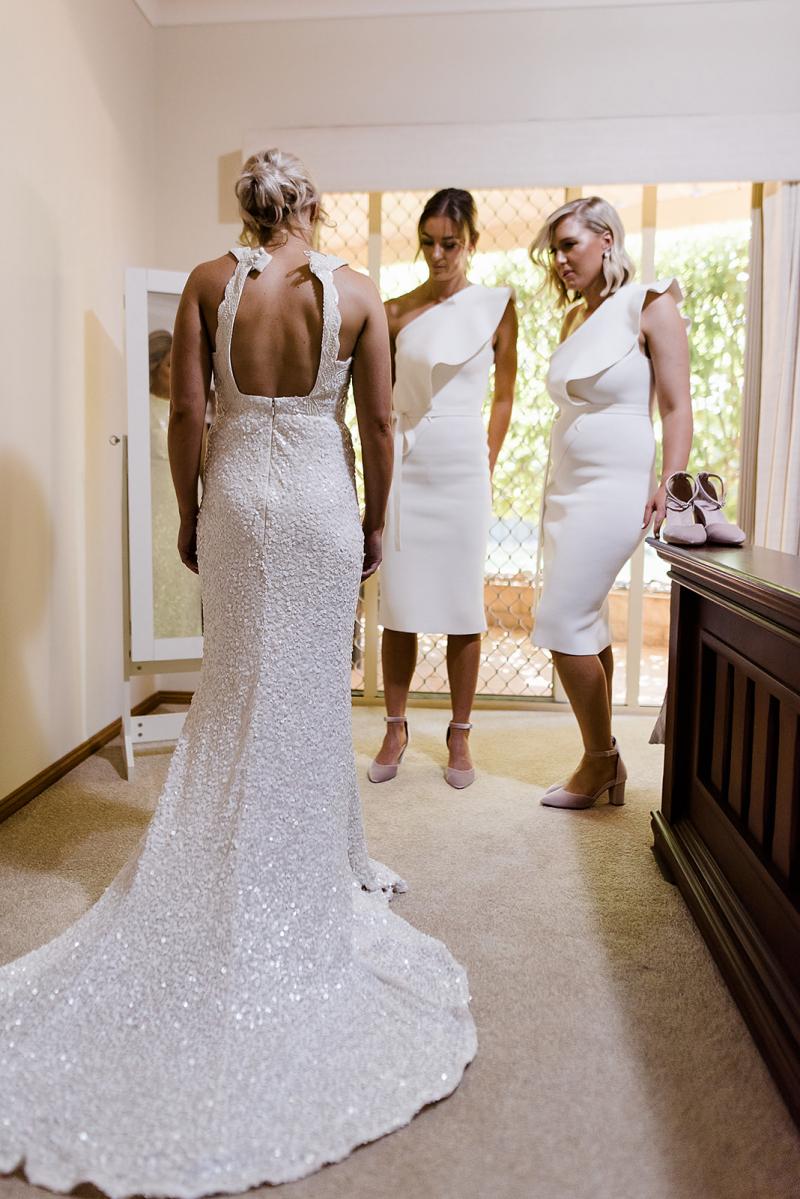 When to go wedding dress shopping / your dress shopping timeline
Once you have some designers you'd like to visit and you know where you'd like to go bridal shopping, it's important to note your wedding dress timeline; when should you start wedding dress shopping? Well, the first question to ask yourself is how long do you have until your wedding? Keep in mind you will also need a few weeks (we always recommend 8-10+ weeks for our brides) for alterations, which means the gown will have to be finished at least two months before your wedding date. So if your wedding is one year away, it means you have about 10 months for your gown to be in your hands and ready for alterations. 
Check the brands' websites or call directly to make sure they will be able to work with your timeline before your appointment. Generally, eight months to a year is a good timeline for most places (though everywhere is different!), but many designers can accommodate much shorter timelines especially if they have ready-to-wear collections such as our LUXE collection. A lot of people wonder why it takes so long for a wedding gown to be created. Of course, that answer varies brand to brand but, for the most part, gowns that take a bit longer are due to the handmade nature of the dress your ordering.
At KAREN WILLIS HOLMES our ELOPE, WILD HEARTS, BESPOKE and CURVE collections are all handmade in Australia. Our gowns are specifically made for each individual bride- even down to your name being labeled on the dress tag. Because each wedding dress is made by hand, because we work with a close-knit team and because the utmost care is taken to make sure the quality of your gown is up to our perfectionist standards, it takes several months to complete a gown. However, in some circumstances, we can produce a gown quickly. That's why it's always important to contact whichever designer you plant to visit; sometimes exceptions can be made and things can have a quicker turnaround time than is standard. So not to fear if you have just weeks until the big day and time is going fast! And again, there are always breathtaking ready-to-wear lines to choose from as well, that are already produced and ready to purchase in your size.  
Ok! So you have your general style nailed down and your list of designers that can work for your timeline, now it's time to get booking!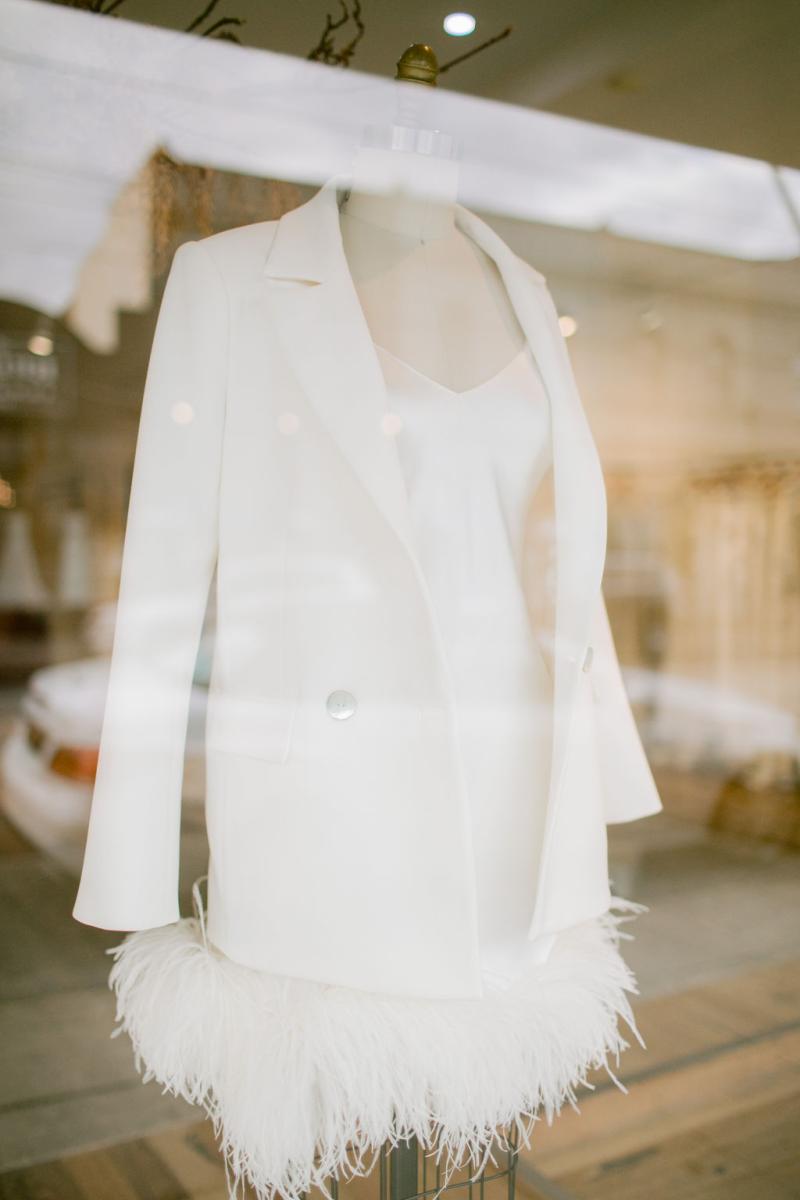 Booking appointments
One of the most common questions asked at this stage is, do you have to pay for wedding dress appointments? The answer is, it truly depends on the boutique you'll be visiting. The cost of a wedding dress appointment varies from company to company, and some brands do not charge a fee at all. For most dress boutiques, you'll find that the cost of your appointment fee is redeemable against the price of your gown if you book your wedding dress with them. So, if your appointment fee is $50, that amount will be taken off your dress price when your order your gown. It's important to make sure (whether the boutique charges a fee or not) that you're visiting places with styles and designs you truly love, this way it can be a productive appointment where you hopefully find the dress of your dreams that you feel incredible in!
Now you might be wondering how to book a wedding dress appointment. Most boutiques will have a page on their website which you can access through any device and book an appointment there. Before you get to that point, think about a day and time that works best for you and whoever you decide to bring with you. Do you just want a quick appointment after work because there's one gown with that particular designer you're dying to try on? Or are you making an entire weekend out of wedding dress shopping with your nearest and dearest? Select the time that suits what you want your experience to be and also work it around if you are visiting other boutiques that day. You can also call your preferred bridal shop and book over the phone if you're pressed for time and have about a million other things on your plate—which, let's face it, you probably do if you're smack in the middle of wedding planning! 
Keep in mind you don't want to cram too many appointments in a day. If you're wondering how many wedding dress shops to visit, the answer is however many you think carry gowns you could see yourself in. However, some brides find the one on their very first appointment. It truly is a personal experience. It is important, though, not to overwhelm yourself by booking too many appointments into a day or weekend. Seeing so many things will make you feel oversaturated and you might even start to forget what you loved from each shop and how each dress made you feel. 
Keep your list small and curbed to the shops and designers you absolutely love and we promise you'll find something that's right for you! Remember, all it takes is one gown.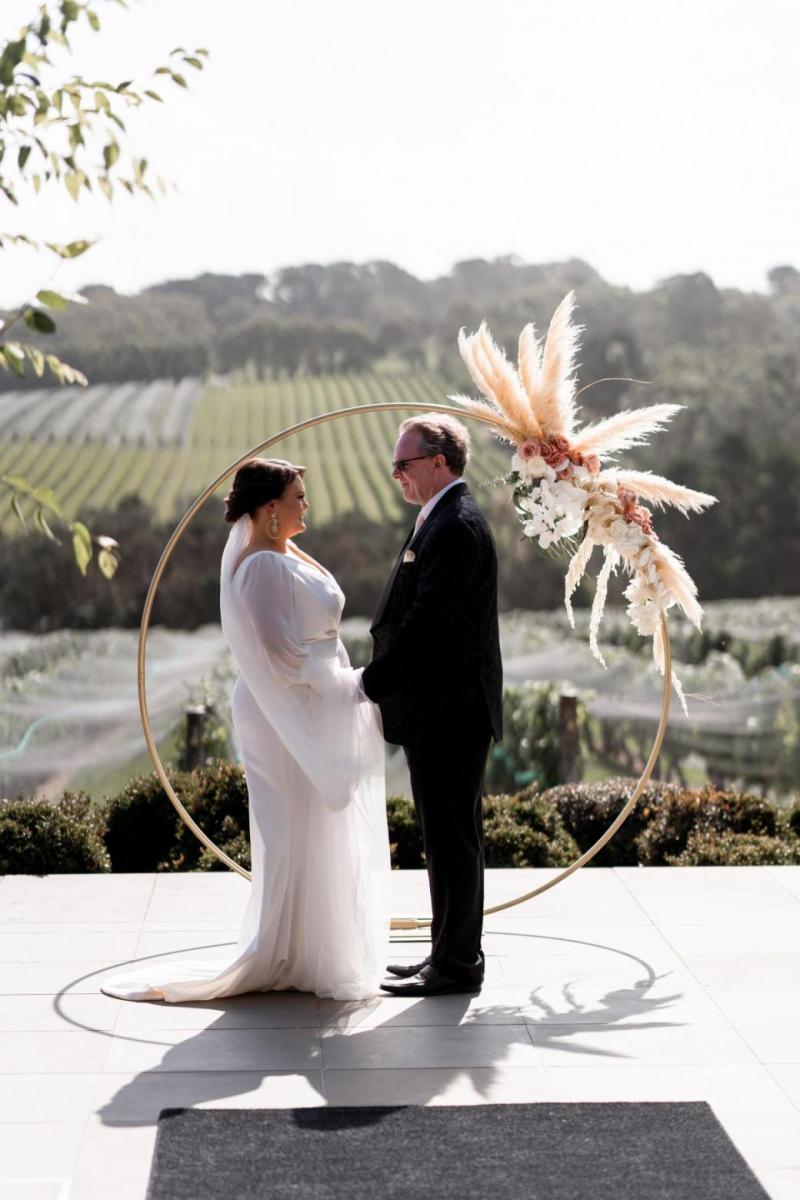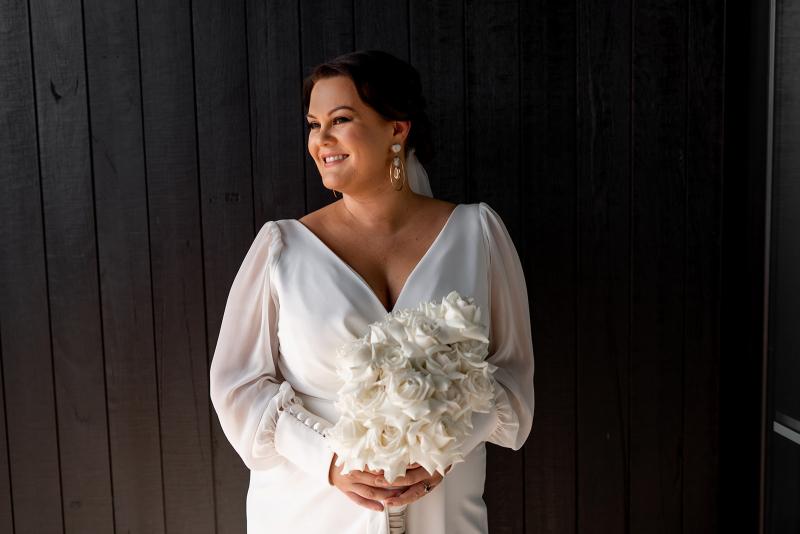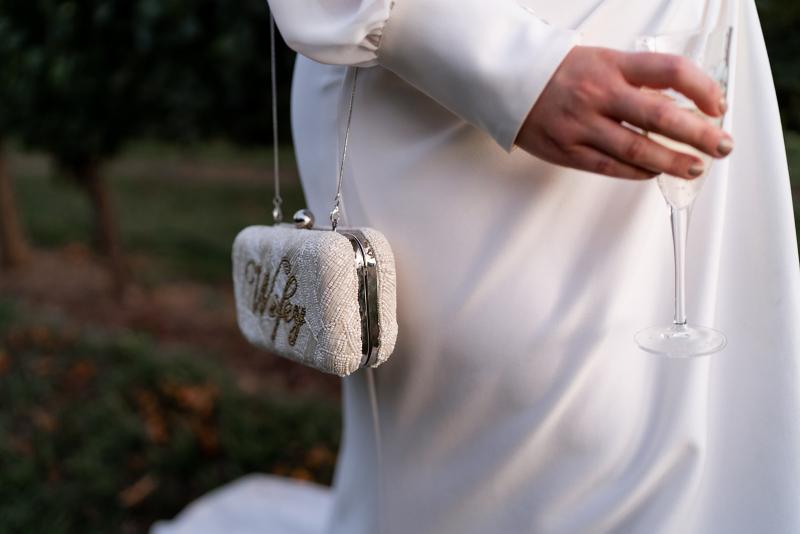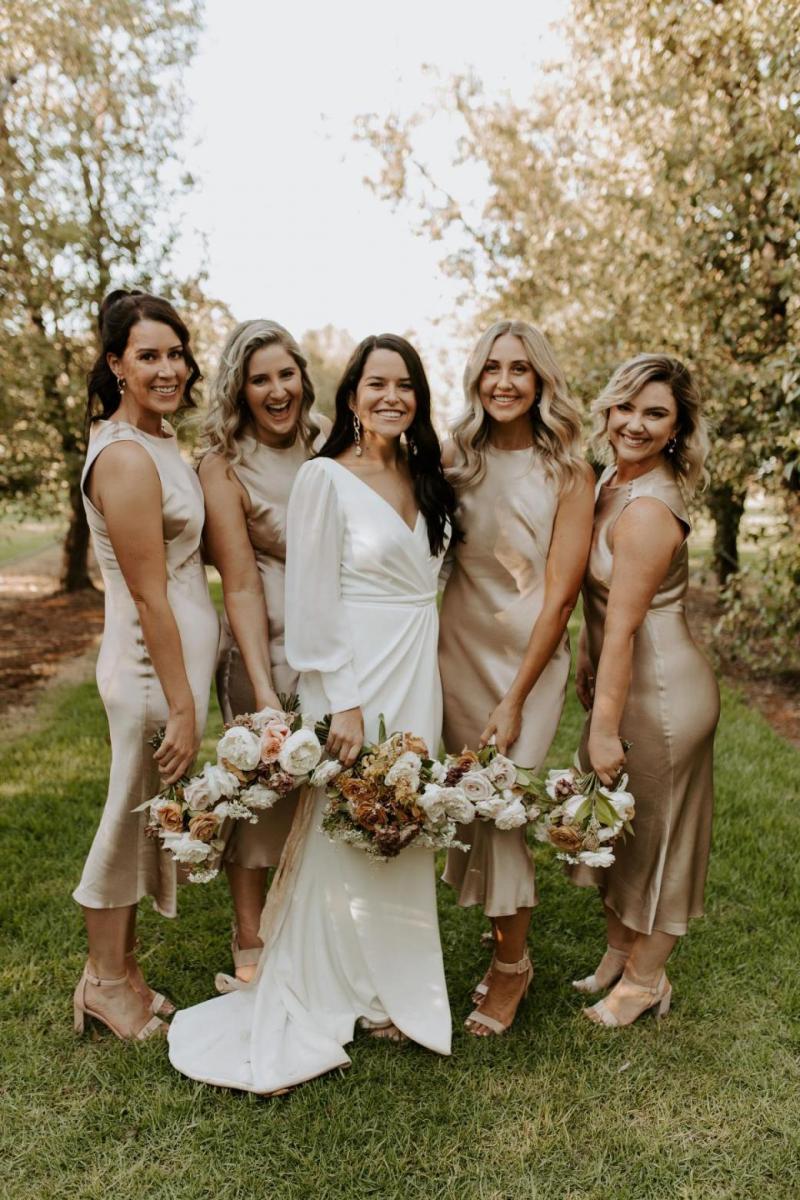 Who to take wedding dress shopping
Once your appointment is booked, you'll need to tell your bride tribe where to be and when. That is if you plan on taking anyone! So, who should you take wedding dress shopping? Well, there are a few things to think about when you're making this decision that you should answer personally:
• Do you want anyone to see your gown before your wedding day, or, do you want it to be a complete surprise for everyone?
• Do you sometimes feel overwhelmed in a large crowd? Picture yourself in a gown that you love in one of your boutiques; who do you think would be honest with you but also know when something is truly your style? 
You want to pick people that have helpful advice and who will be truthful with you, but also people that know you best and understand that they are helping you choose a dress, not that they are picking something for themselves or their taste. It's completely fine to bring people that have different styles to you but you just want to be sure they can put their own vision of what a bride should be aside and understand your personal vision. The most important thing is that you love the gown you're in, that you can truly see yourself on your wedding day in it, and that you feel indescribably beautiful. 
So, when it comes down to who to bring wedding dress shopping, our best advice is to keep your crowd small. We typically recommend a maximum of four people; this could be your mum, sister, aunt, cousin or best friends, or a mix of all! (Keep in mind that we are currently allowing only two guests per bride due to COVID-19) When you bring too large of a group things can sometimes become very confusing. Putting that many people with opinions in a room while you're in the middle asking for advice can be incredibly confusing to a bride, especially when everyone is disagreeing. You can sometimes forget how you feel about a dress in the opinions of others.
Take your most trusted and those who you think will make your bridal experience relaxed, stress-free and utterly unforgettable. After all—this is probably one of the happiest moments where your vision of your wedding truly comes together.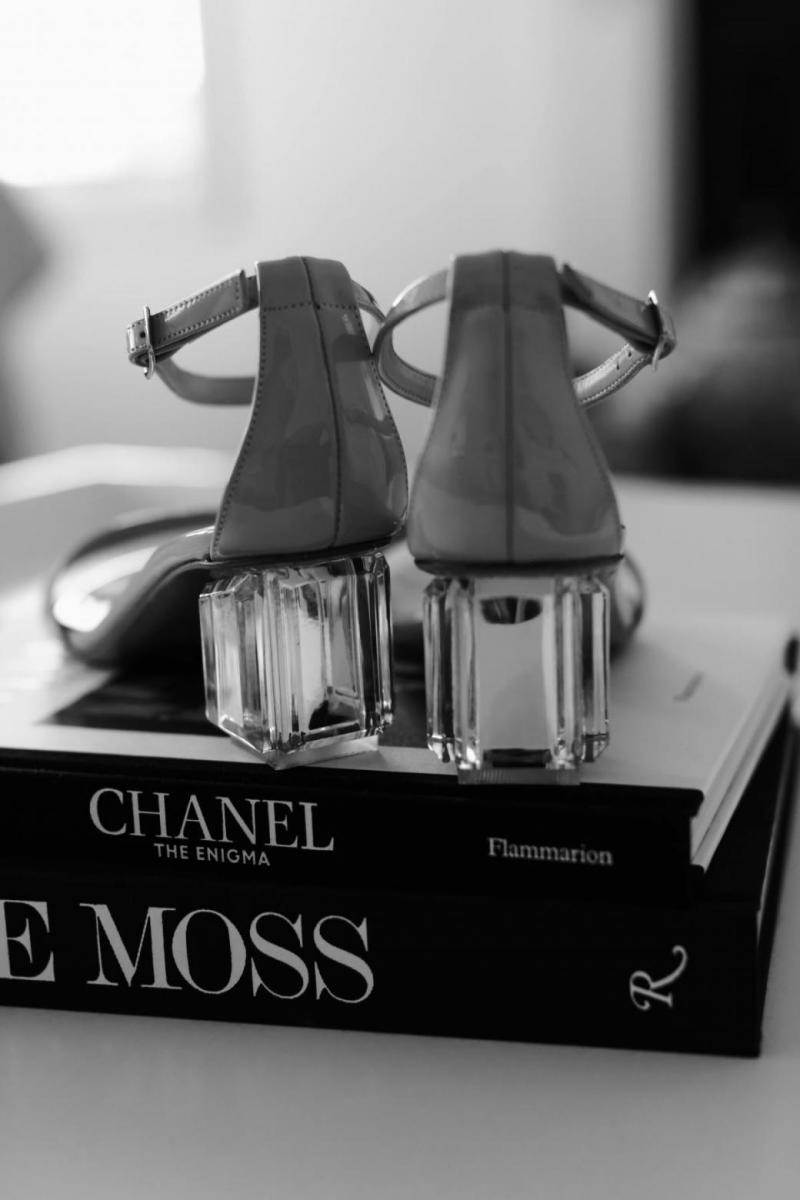 If you're reading this and feeling frazzled already by the thought of multiple opinions being thrown your way, know that it's definitely ok to go wedding dress shopping by yourself. You can absolutely go wedding dress shopping alone, and some brides actually find the whole appointment more enjoyable that way. For certain people, they want to do their first rounds alone and then bring in their nearest and dearest once they've decided on a top few gowns to help them make a final decision. This can be truly helpful in seeing what you like before getting another opinion. It also avoids the pressure to try on what other people have picked out for you since you already will have your choices narrowed down and you've done all the groundwork. It also puts your crowd in a different mindset; they know they're going with you to pick one of three, or one of two, instead of completely starting from scratch. 
As well, some brides choose to never have a guest go with them. Whether that's because their family lives elsewhere (in that case, you might want to book an appointment time where FaceTime will be an option even if there is a time difference) or just because that's simply how they will feel the most relaxed. Your dress decision can sometimes impact many other choices you make for your wedding, as it's your day and what you're wearing, it's your opinion that counts the most. 
Whether going solo shopping or bringing a few of your loved ones along, make sure you're choosing what's most comfortable to you. You'll be the one on the pedestal after all!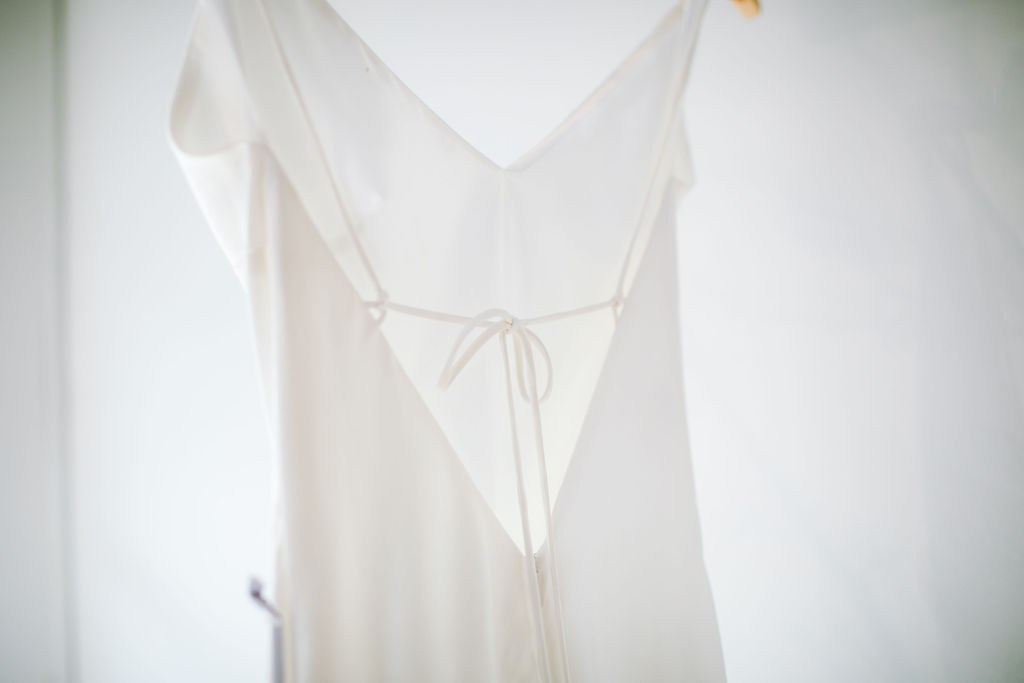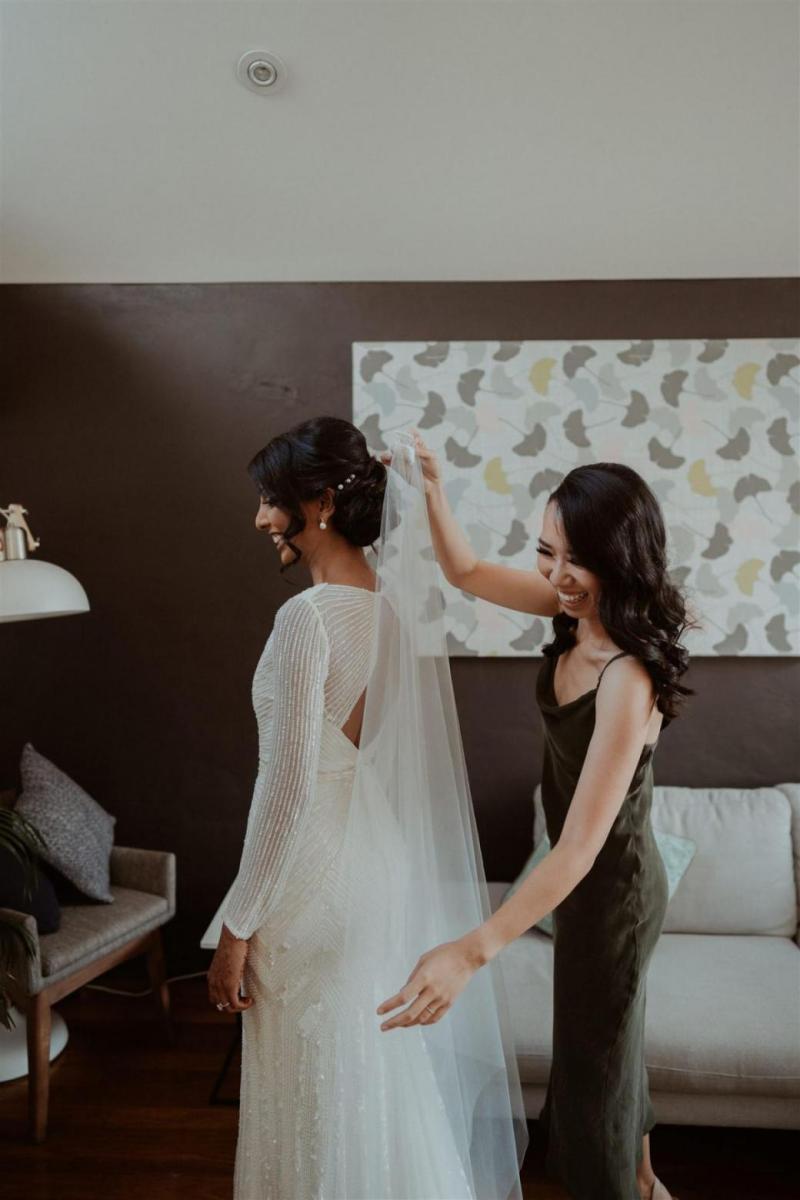 How long is a wedding dress appointment
Finding yourself wondering, 'how long are wedding dress appointments?' Much like appointment fees, the length of time of an appointment also depends on which bridal shop you are visiting. At KAREN WILLIS HOLMES boutiques our appointments last for an hour and a half and the standard across all boutiques seems to average out between an hour to ninety minutes. 
This might seem like a long time but, trust us, the time goes quickly especially when you think about the time it will take to get acclimated and pick out the gowns you're going to try on—whether you're browsing racks yourself or even telling you stylist your vision and having them pick them out for you. Once you've got your first few picks ready to put on you also have to think about how long it takes to try on wedding dresses. 
Many gowns have buttons or corsets in addition to zippers and your stylist will want to pin or clamp your gown to your body to ensure you're getting a true vision of how your gown will fit once it's properly in your size. That can take a few minutes for each dress. Of course, once you're out in front of that big mirror, with your guests ooh-ing and ahh-ing at what you're wearing, you'll want to discuss how you feel in each gown. You'll want to think about if it feels good on your body/skin, if you feel like the silhouette is flattering on you, if it feels like your style and if you can truly visualize yourself in that particular gown on your wedding day. 
Before you know it the time will breeze by. You'll of course need some extra minutes if you end up finding the one too! There will be photos, excitement and possibly tears for such a special moment, and you'll need the extra time for any questions and paperwork you'll fill out after finding your dress.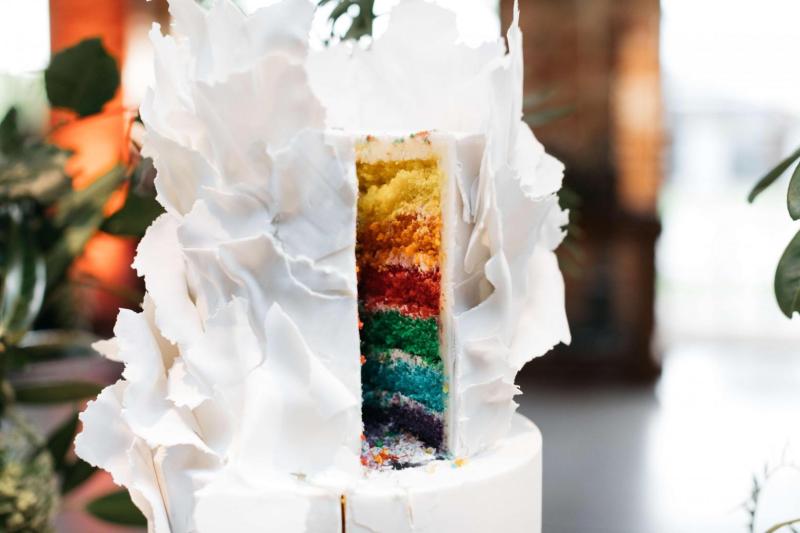 What to eat beforehand
So many brides are curious about what to eat before wedding dress shopping! The best answer we can give is; whatever you feel like! Definitely don't go shopping on an empty stomach, you'll be getting a workout in putting on all different gowns and standing for a long period, so you'll want to make sure you go in with your stomach full (and then a celebratory brunch or dinner for after might be in order too!) Don't worry too much about bloating or anything of the sort, you can always wear shapewear. We always say you should feel beautiful in your gown at all times; whether that's fresh-faced after just having your hair and makeup done, after dancing for hours on end at your reception, or right after your delicious dinner on your wedding day. Since you'll of course, be eating on your wedding day, you'll want to love your gown after a meal too. 
It's also important to note that the dresses you'll be trying on will likely be samples. Once your actual gown is tailored and altered to fit you perfectly you'll likely not even have to worry about bloating one bit.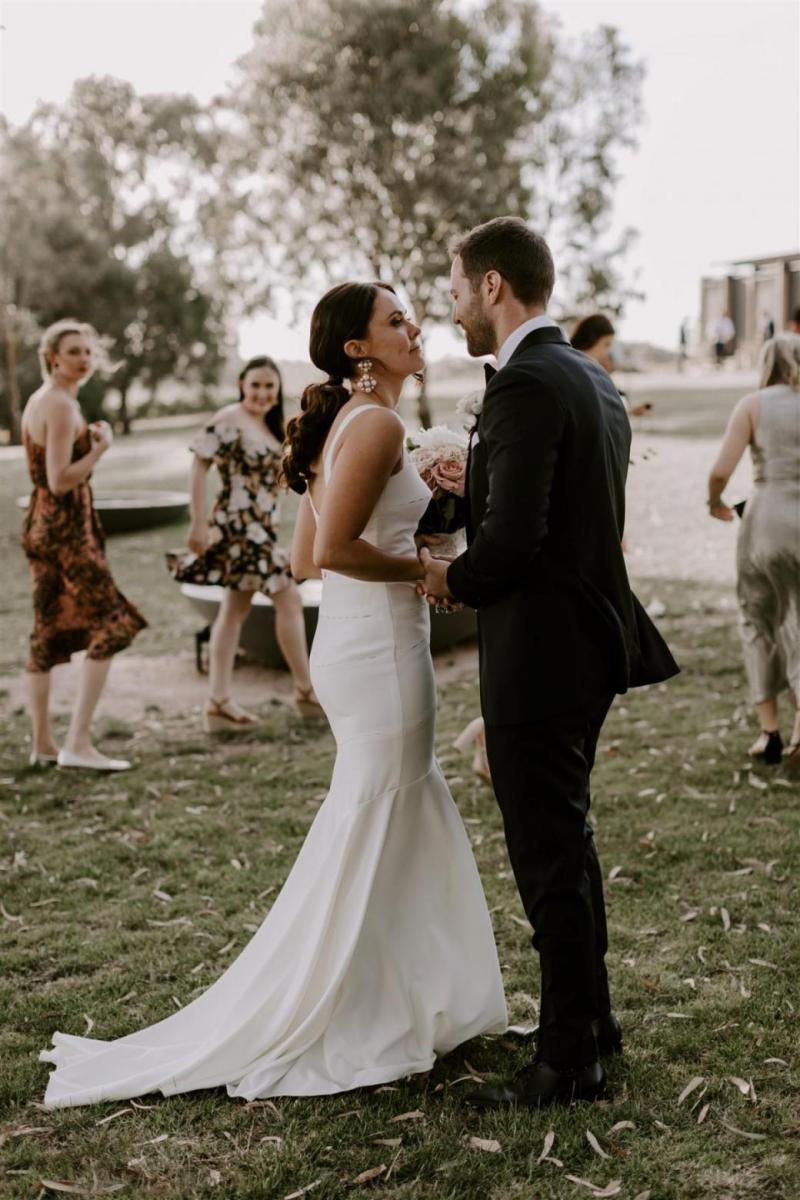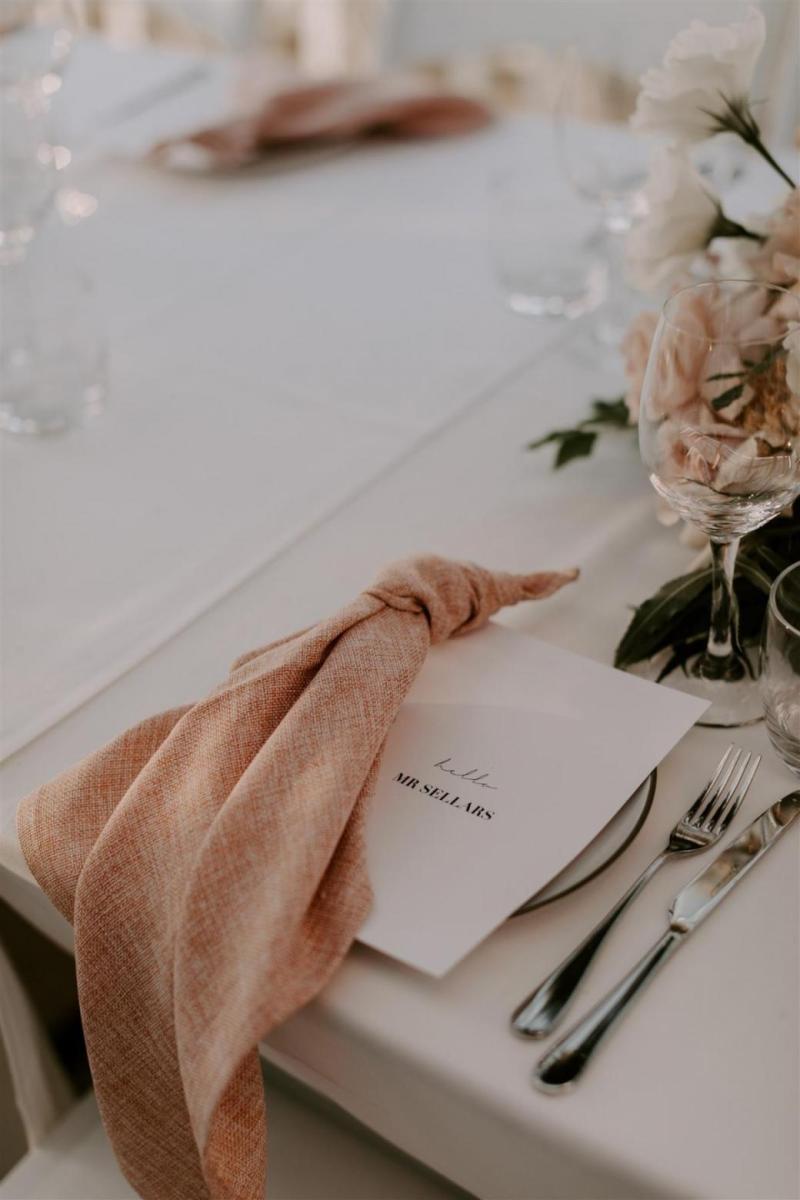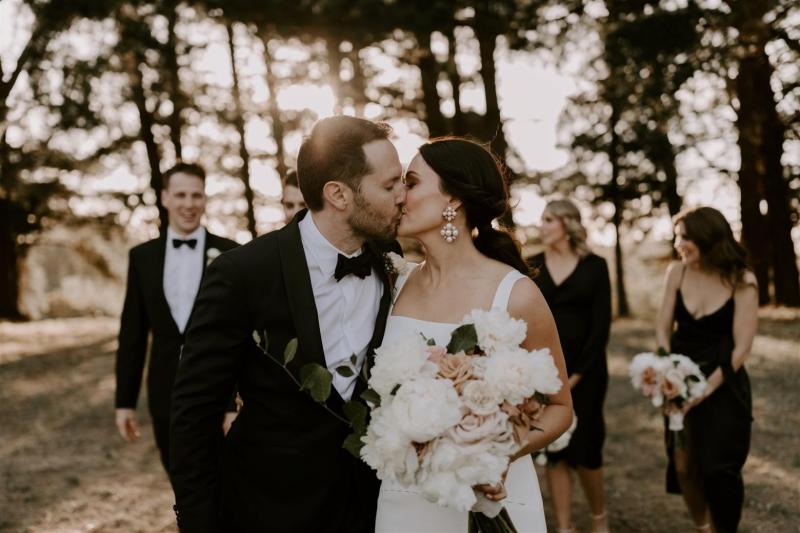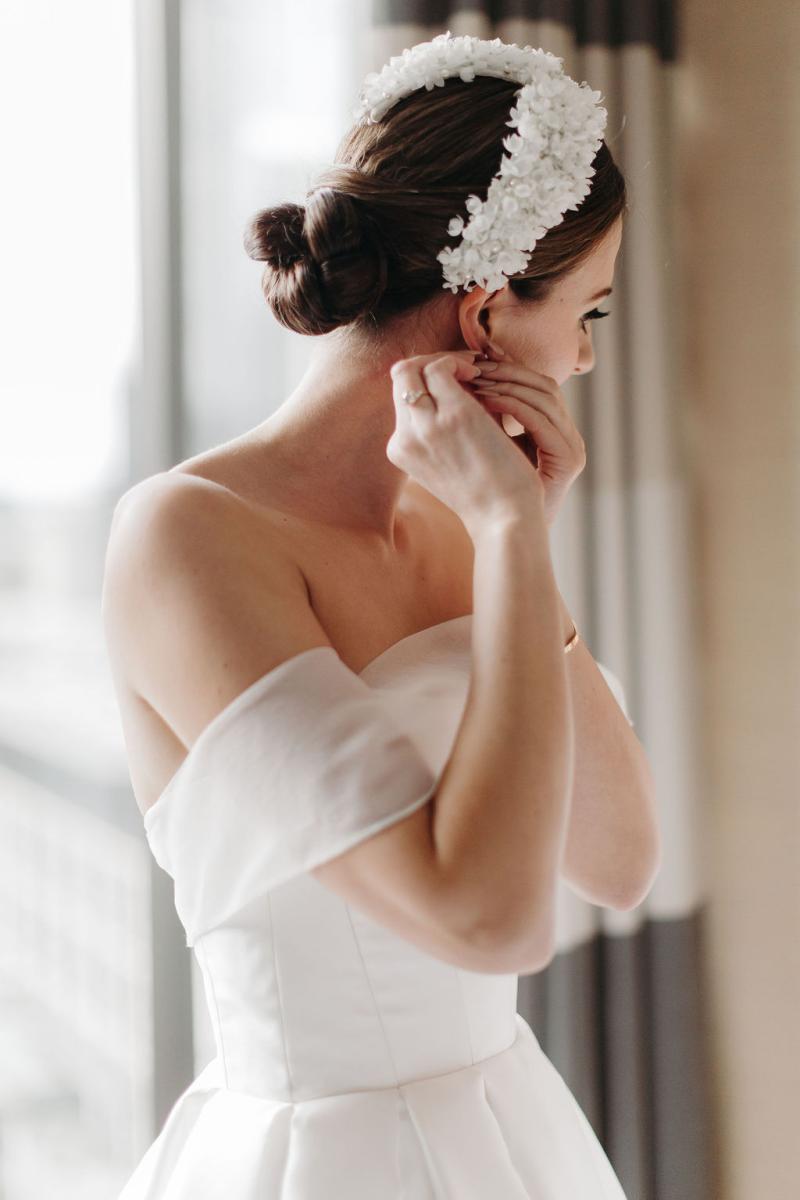 What to expect/know
A lot of brides find themselves wondering about what to know before wedding dress shopping. KAREN WILLIS HOLMES has been in the bridal industry for twenty years and over that time we have collected tons of helpful tips and things to keep in mind if you're wondering what to expect when wedding dress shopping. 
One essential tip is to always keep an open mind. As we said before, sometimes the exact opposite of what you planned on ends up being what you choose. Yes, it's important and helpful in the beginning to zero in on a certain path, but during your appointment, it's always a good idea to try on some alternate styles too, since you never know what might take you by complete surprise. Looking at things online is very different than seeing them on your body in person. You and your stylist will be able to easily narrow down your choices once you're actually in the shop. 
Another important thing to know about wedding dress shopping is silhouette shapes and how they will suit your body, and also about how sizing works. There are tons and tons of resources online that offer information such as; if you're pear-shaped wear this certain style, if your figure is more straight up and down wear that style. Sometimes those suggestions can be helpful, but often, this is not a cut and dry situation. Why? Because so many other factors are at play here.
Dress silhouettes are not the only thing that makes a dress flattering or not, it's also about the quality of material, they type of fabric, the colour tone against your skin and hair colour, if there is any texture on the gown or if it's a simple material, if there is structure in the gown or if it's a soft fabric.
No two brides (even if they have nearly identical body types) will look exactly the same in a gown so try not to limit yourself to a style based purely on your shape. If you know you definitely want an A-line gown because you've always dreamed of a big show-stopper dress than go for it! And if something more low key or modern works best with your style, we say do it. Let your vision and vibe guide you rather than locking yourself into one style due to your body type. You never know until you try something on. You could try on a beaded, sweetheart column gown and a structured, lace column gown and feel completely different in both. The little details definitely matter just a much as the overall shape.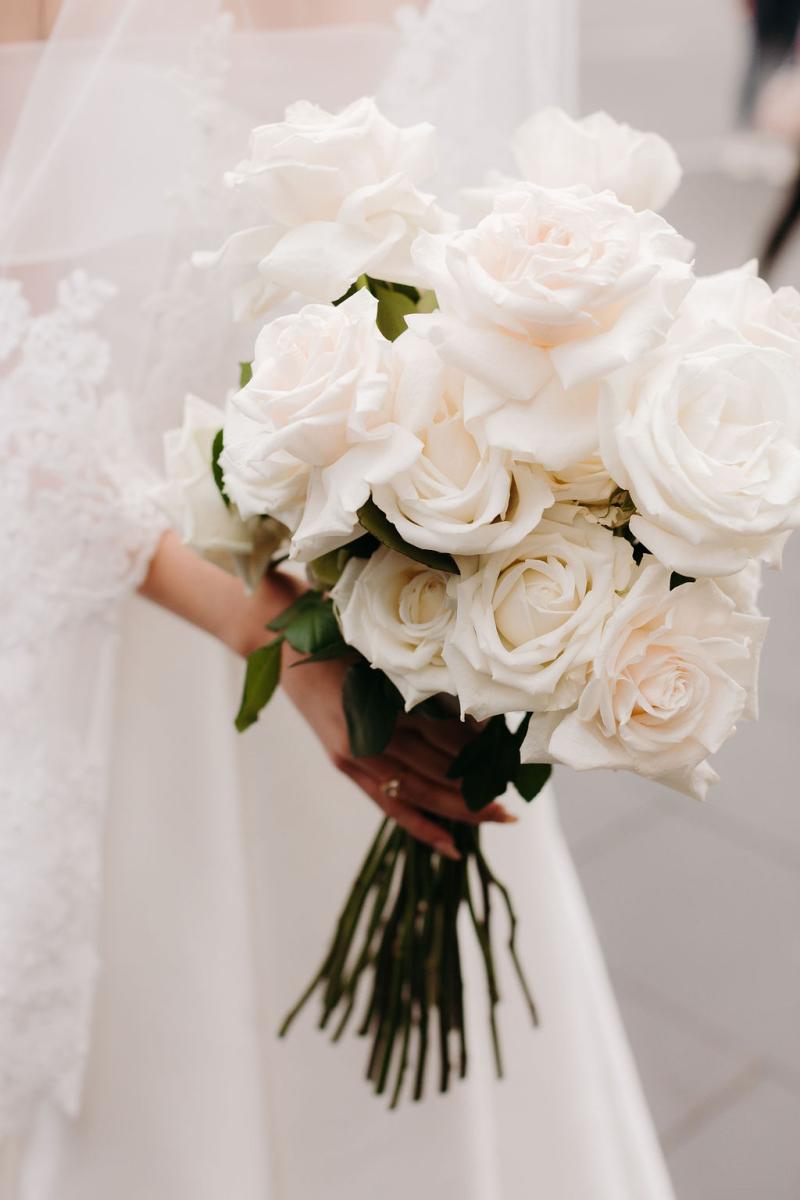 When it comes to sizing, you can always check with your boutique prior to your appointment which size samples they carry in their salon. Your stylist will be able to pin you into a gown if the sample size is large on you or add a modesty panel for more room if needed. Either way, your bridal stylist will be able to show you how your gown will look in your size and give you the best vision of what your dress would look like. (Note: if you love your gown as a sample, just imagine how you'll feel about it when it's your very own dress and perfectly tailored to you. It only gets better and better.)
Wondering about budget? For some people it's obvious how much they can allocate for their wedding gown, others find this decision hard. When budgeting for your whole wedding it's a good idea to come up with a number you feel comfortable with and stick to it; there are beautiful gowns at all price ranges.
What's very important is not looking at (and definitely not trying on) something that you know is too far above your range if you have a very strict budget. If there's wiggle room then, of course, go for it! But if you're working with $3,000-$5,000 budget, you definitely don't want to put yourself in a situation where you fall utterly in love with a $20,000 gown. The problem is once you fall in love with something, it can be hard to look at anything else in the same way. Talk to your stylist about the price range you feel good about. If there's something they want to recommend for you that might fall slightly out of that range ask that they let you know beforehand. 
Overall, we want you to have fun, not stress, and find something that you can't take your eyes off of; something that you will remember forever in happy memories and photographs alike.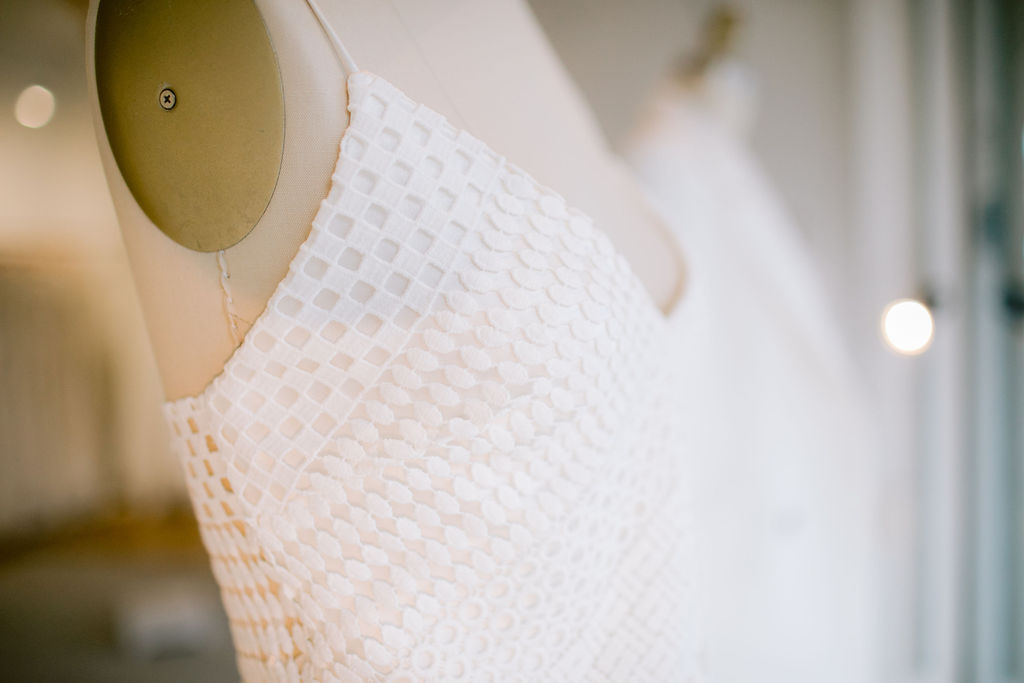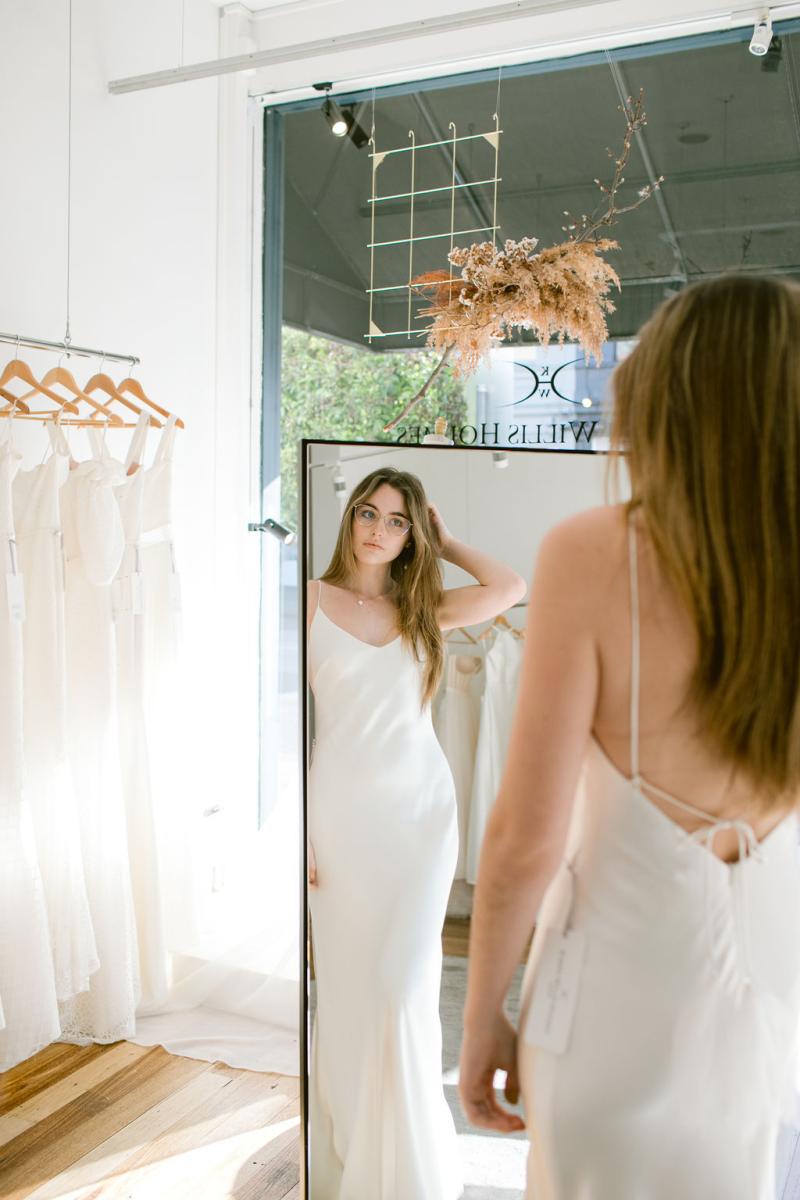 What to bring to a wedding dress appointment
The day has arrived! When preparing for wedding dress shopping on the day you're going bridal shopping you might be thinking about what to take to a wedding dress appointment. Our best advice is to pack the essentials but don't stress too much about stuffing your purse with everything you can think of. Feel like there might be tears today? Your bridal shop definitely will have tissues so don't worry. Want to make it feel like a true celebration? The boutique probably already will have champagne or drinks for you and your guests. 
What will be a good idea will be some water bottles if you plan on walking long distances from shop to shop, and the right gear—loose clothes in summer, an umbrella, snow boots in winter—for those walks as well. Don't worry too much about bringing things to prepare for when you're in the boutiques, chances are the salon has already thought of everything and has your back! If you're worried you can always check beforehand and then plan accordingly if you're worried about how to prepare for a wedding dress appointment. 
Ok! Your bag is packed. You know what to bring wedding dress shopping. 
Now…What do you wear to wedding dress shopping?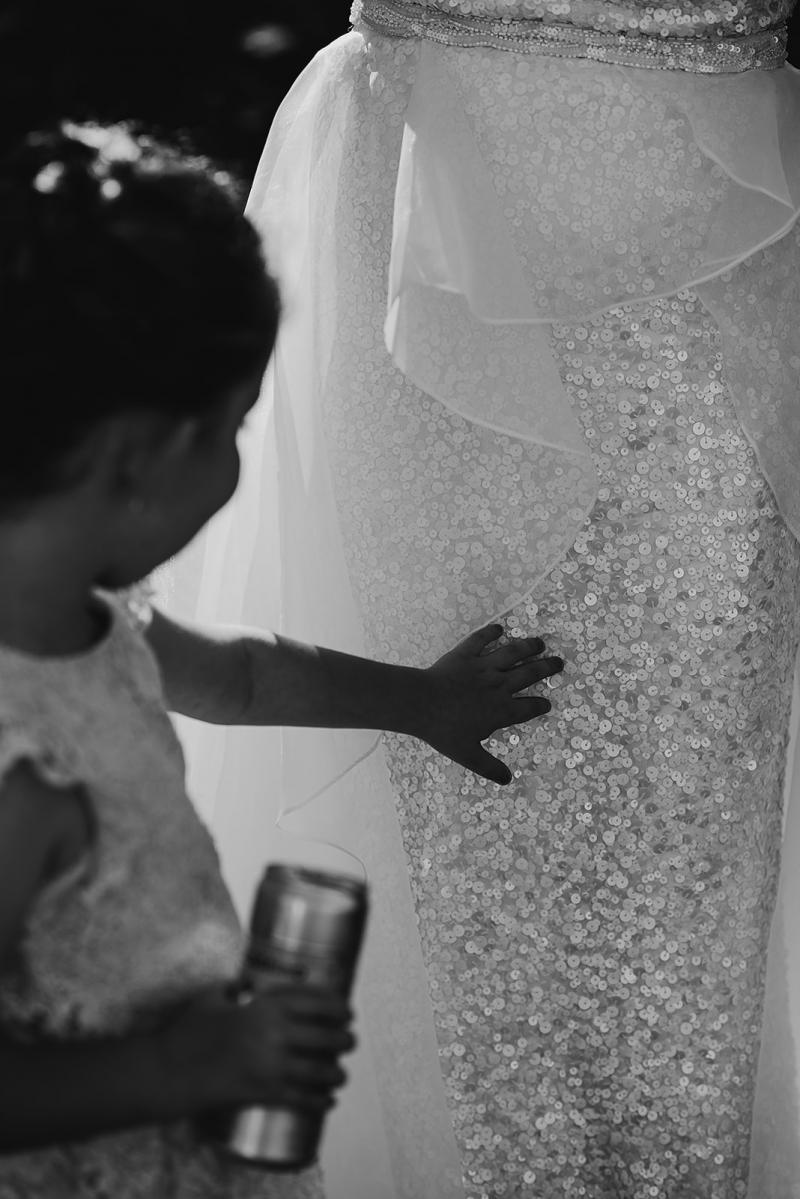 What to wear wedding dress shopping
One of the most common questions from brides is "What do you wear wedding dress shopping?"
There are layers and layers of questions surrounding what to wear to a wedding dress appointment. Such as what shoes to wear wedding dress shopping, what bra to wear wedding dress shopping, what undergarments do you wear for wedding dress shopping…
If you're thinking about how to handle shoes there are a few things to help you de-stress about it. Most bridal boutiques will have a box or small pedestal for you to stand on. This is so that even if the gown your trying is very long on you, you can still see the train and hem in its entirety instead of having it pooling on the floor around you (very helpful for shorter brides!)
Some boutiques also have shoes available for you to try if you want to get an idea of what your chosen gown would look like with a pair of heels. Most times people try on gowns barefoot or with socks on, but if you already know what shoes you'll be wearing on your day (or have a pair that's the same height) it's definitely ok to bring them along. You might want to try them on only when you narrow your choices down as it's hard to get in and out of gowns with heels on. Keep in mind since the gown length won't be tailored to you there still will probably be extra hem on the floor, but if it helps you get a good idea then go for it!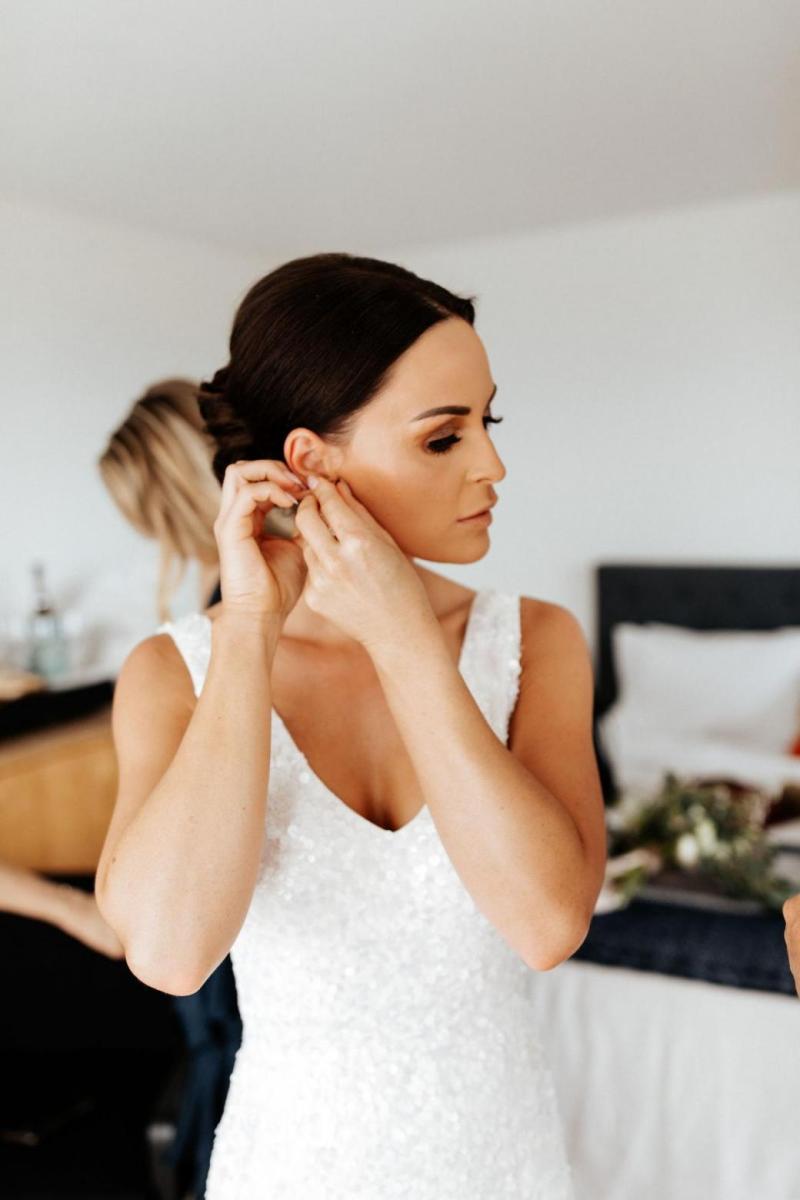 So, what's the best bra for wedding dress shopping? Usually, the answer is: no bra! Don't fret too much about what kind of bra to wear wedding dress shopping. You'll want to see how the dress fits you naturally, and your stylist can always add in bust cups when trying on your gowns. Most times, people have their cups or bra built into their gown for their wedding day and this gives a very different look and feel than a traditional bra, so sometimes wearing a bra can throw the whole look off and not give you a true representation of what the gown would look like as a finished product. Most times you'll start without anything or add a bust cup when necessary if the dress has minimal structure. Again, our goal is to show you the closest possible representation of how the dress will look for you once it's made for you. 
The same goes for undergarments- if you think you will wear shapewear on your day you can absolutely bring some along. However, sometimes it's nice to get a feel for how the gown looks on your body without anything else and then your stylist can give you advice on what shapewear they would recommend for your particular gown. For underwear, we recommend something seamless and comfortable and preferably nude. (Don't worry too much if you forget and accidentally wear something with colour, odds are you won't see it through the fabric and even if you can, you know you'll be wearing something else on your big day!)
So don't worry too much about what to wear bridal dress shopping, your stylist will be there as a guide to help you every step of the way and make recommendations. Your pick-up appointment and tailoring appointments are the time to think more about proper shapewear and undergarments. For trying on just bring yourself and leave the rest to us!