Taylor & Kalen's Luxurious Byron Vows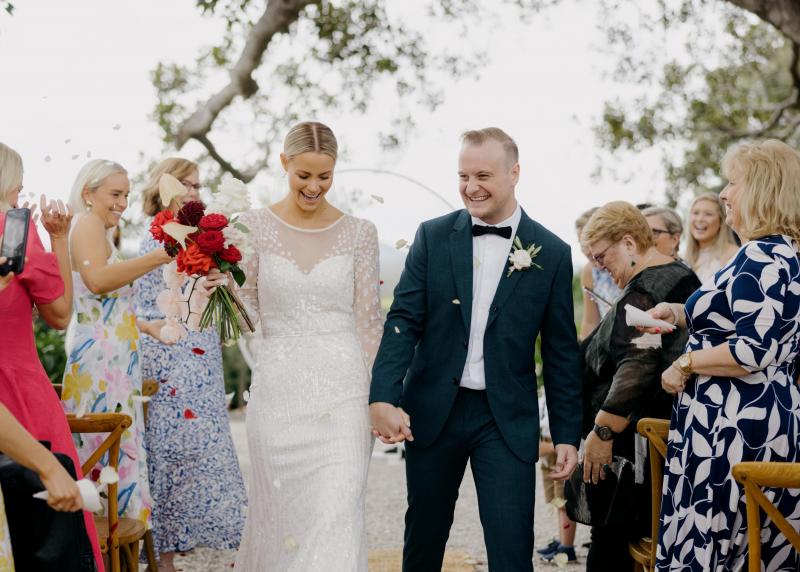 The perfect combination of glitz and modern sophistication took place at Taylor and Kalen's polished wedding ceremony in the stunning hinterlands of NSW after a few bumps in the road. We know we often daydream of a wedding just like theirs.
With the juxtaposition of Taylor's sequin, Lexie gown from our LUXE collection against the simple, minimalist aesthetic of the Fig Tree Byron Bay venue became an instant classic. If you don't want to be drooling at your desk…please stop scrolling.
On the proposal
As little girls, we often dream of a far off day when prince (or princess) charming sweep us off of our feet in a magical day of delight, filled with grand romantic gestures (including lots of flowers) and all-encompassing love that never ends. It's truly a tale as old as time. We grow up with those stories, but often our lives drift into the mundane. However, Taylor, being one lucky, lucky gal, got to live out that fantasy.
After being friend-zoned for several years, Kalen somehow got past that dreaded barrier and got to date the woman of his dreams. Then in 2018, on a dreamy vacation getaway to the countryside of Champagne, France, their life changed forever. He spoiled his beloved by starting their bougie day of sippin' champagne at the stunning Domaine Les Crayeres hotel, where they had a magnificent lunch while looking out over the carefully manicured vineyards. Not quite done with all the region had to offer, the two love birds traversed to Ruinart champagne house for a special tasting. Could it get any better than French champagne and a handsome date?
The pair took a private boat ride down a river in Epernay to top off the night through the centuries-old gardens where history meets the present in the most alluring way, where he proclaimed his unconditional love for Taylor in the sweetest proposal. Of course, she said yes!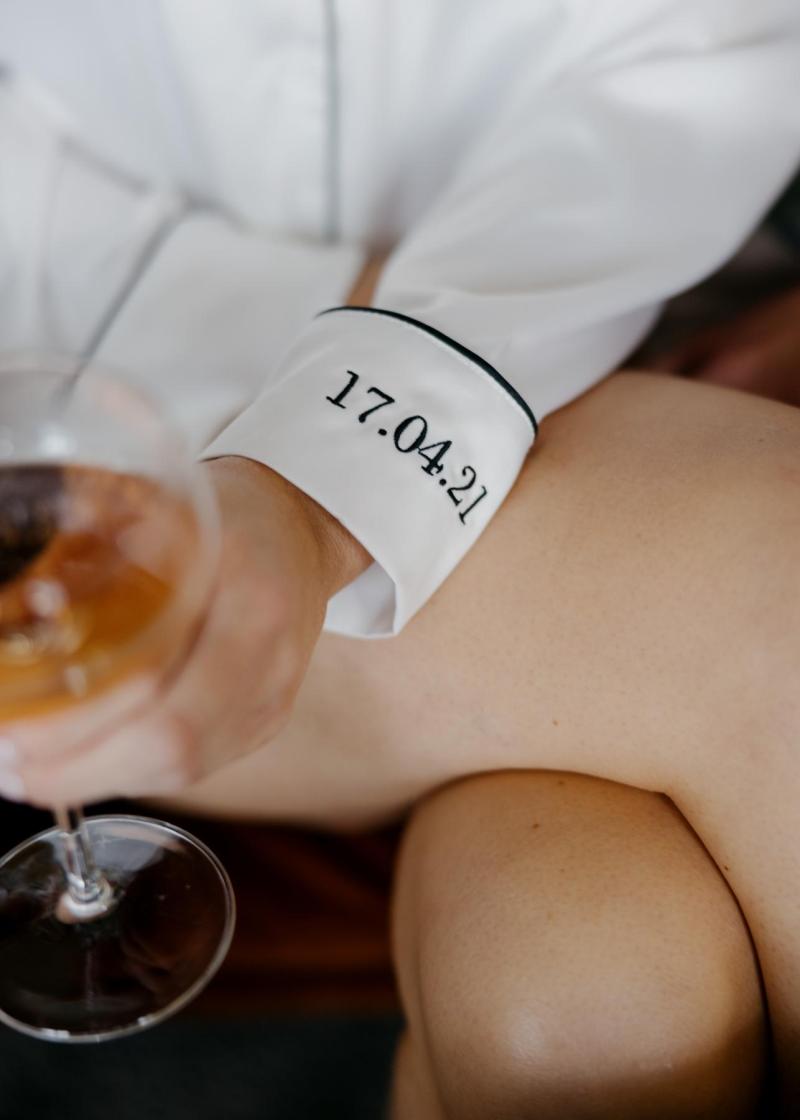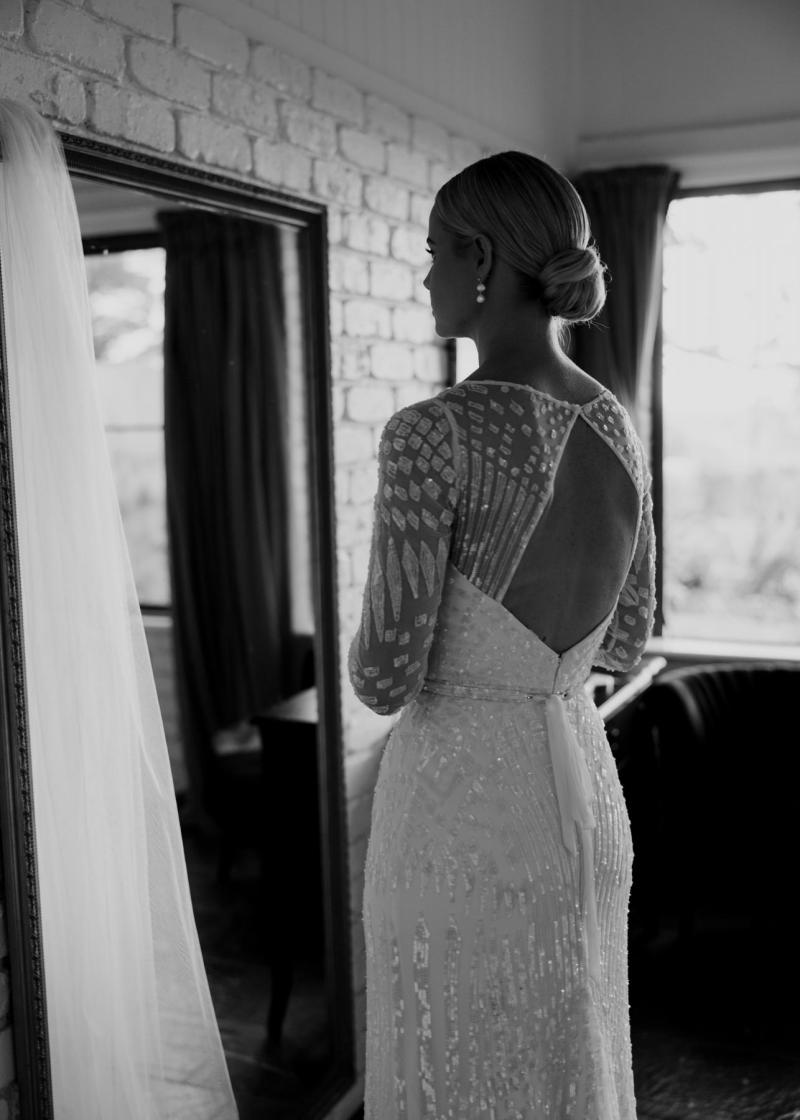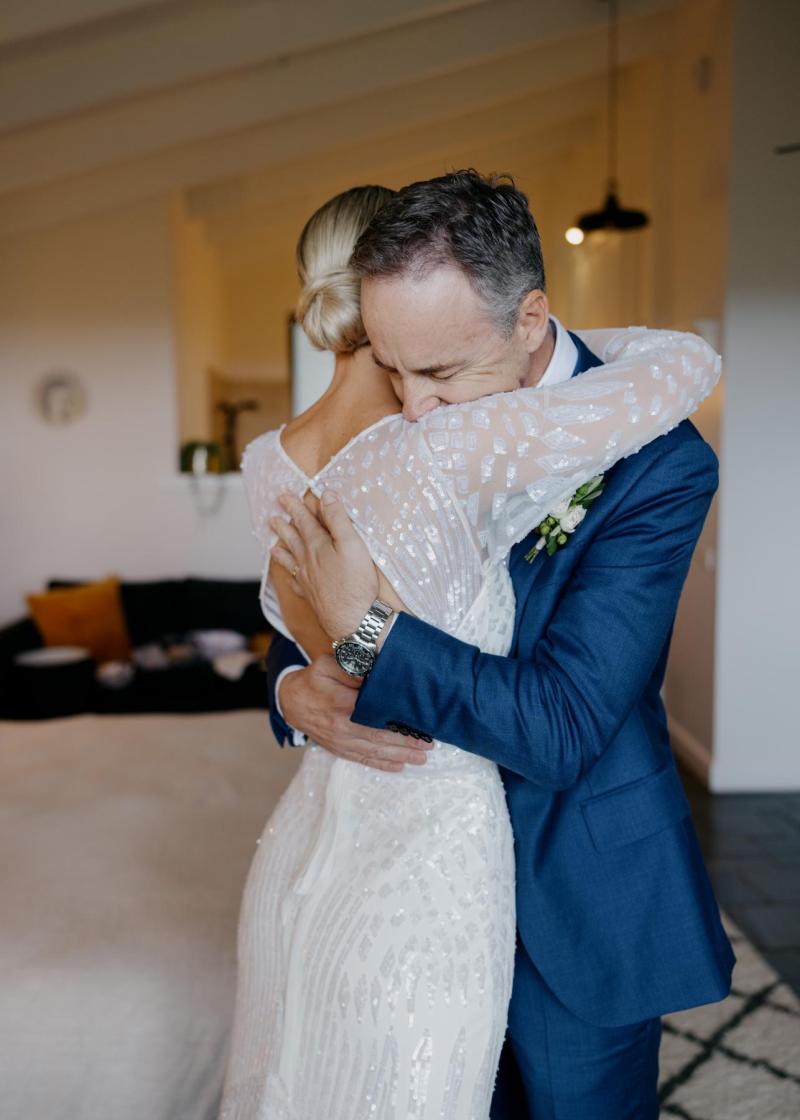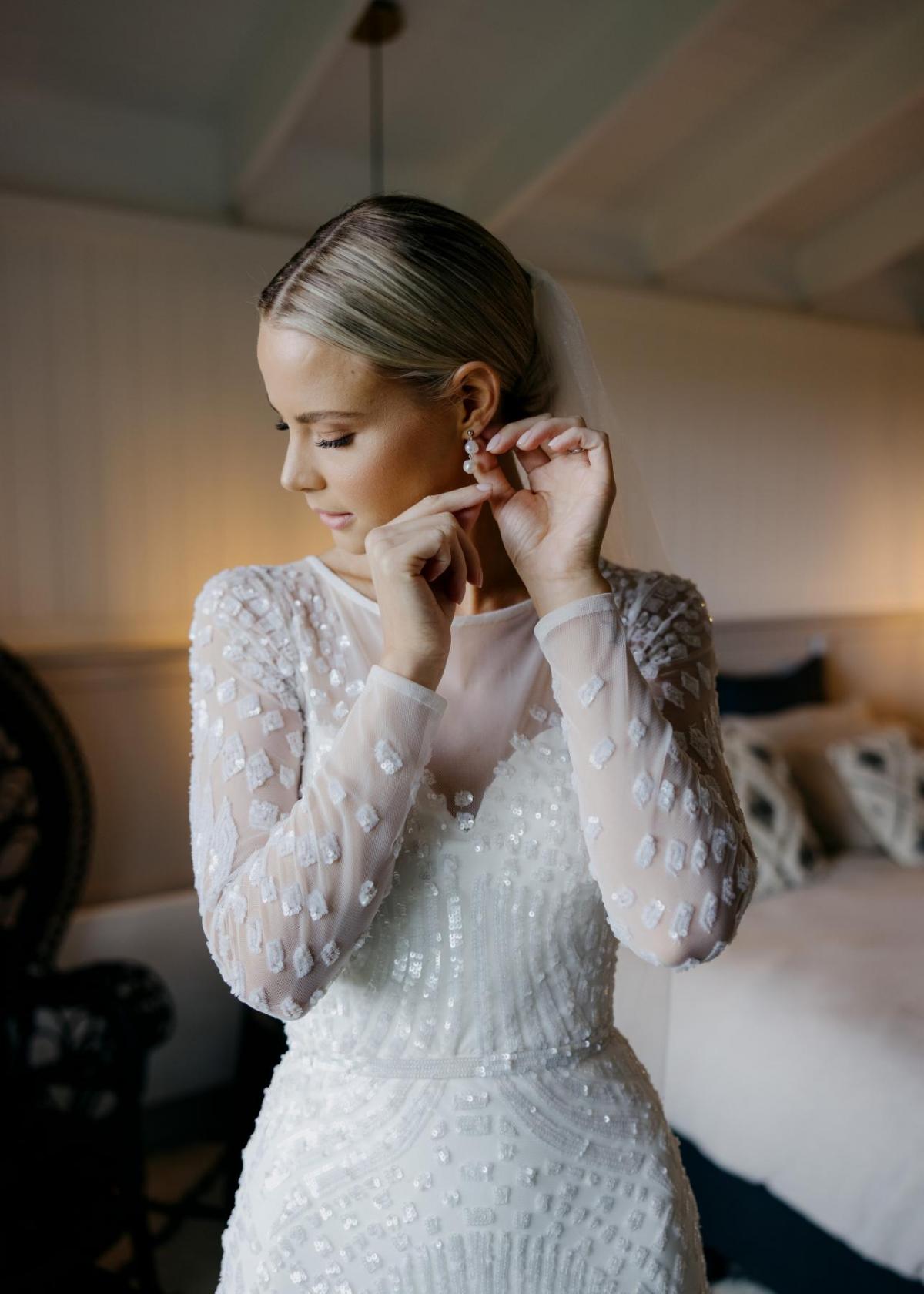 On the venue
Although their story started with unbridled romance, it soon turned to tragedy as their venue, the iconic Fig Tree Bryon Bay, burned down in a fiery blaze in November 2019. Heartbroken, the newly engaged looked for other options.
Fortunately, the family-owned business decided to rebuild their dearly loved wedding venue to make sure future couples could enjoy the charms of the NSW hinterland. Taylor and Kalen knew they had to book it immediately!
The estate hosts various specially designed spaces that help guests journey throughout the evening without ever having to leave the property. A 150-year-old fig tree is the foundational element of the land where the two tied the knot.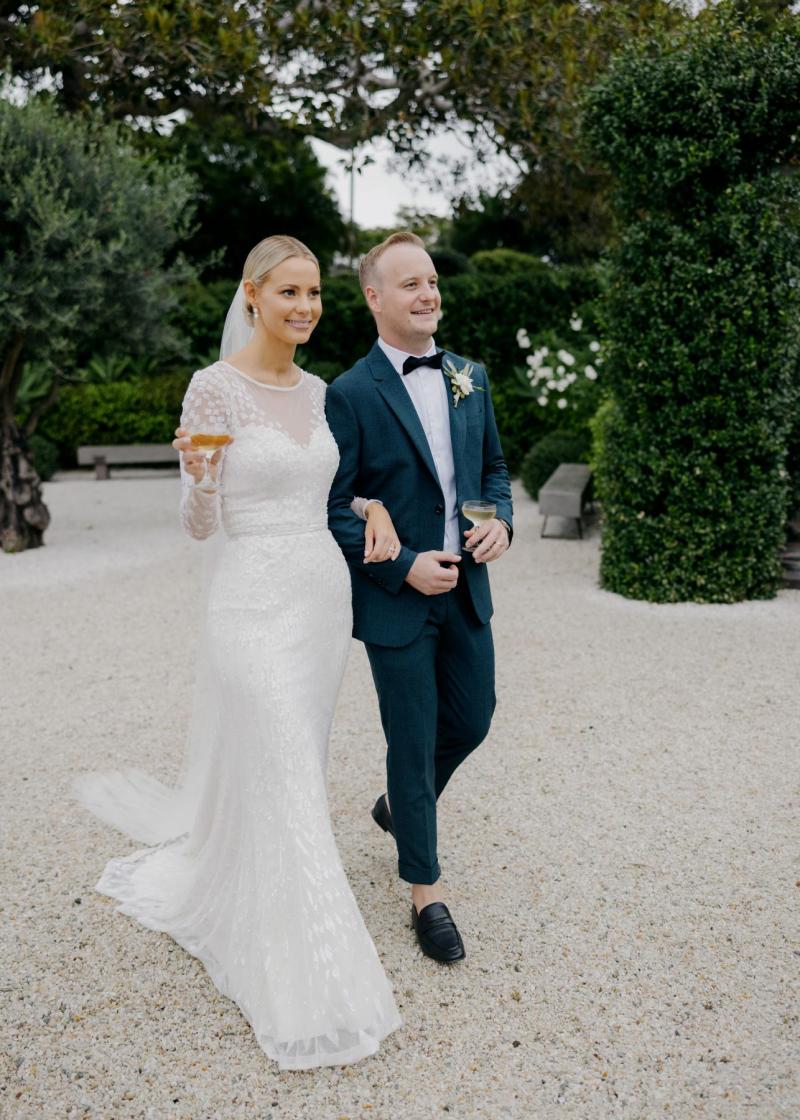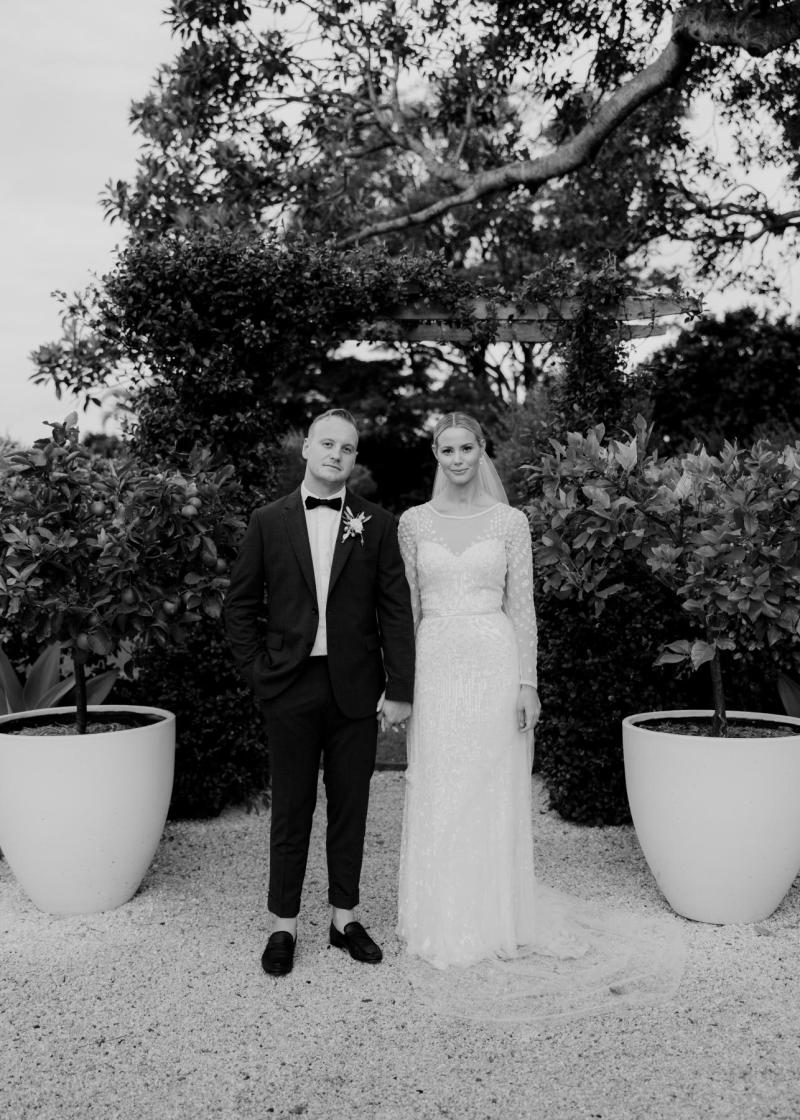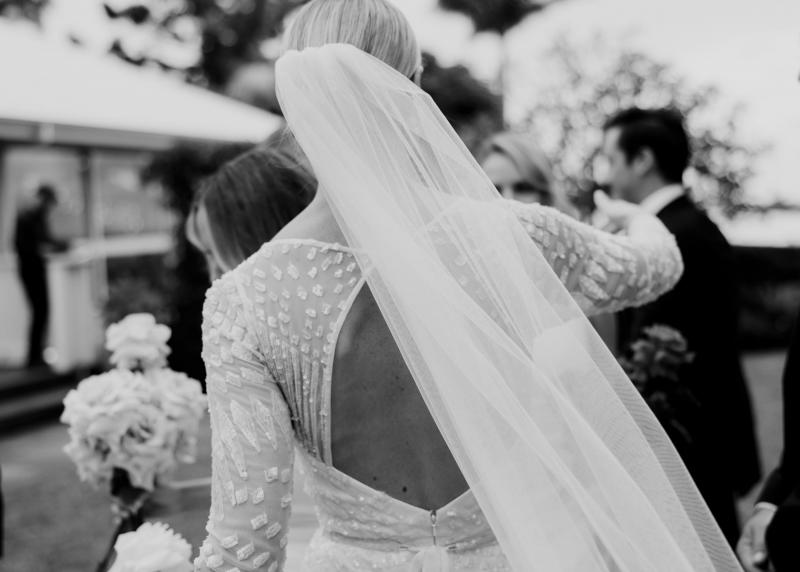 All the styling details
Working off the venue's elements was easy. The ceremony space was styled by placing a singular circular grid structure enhanced with bold florals in front of the old fig tree for their vow exchange. It was a clean aesthetic that worked off the more natural scenery and matched the existing furniture used throughout the buildings.
The reception area was created using warm wooden hues and contemporary fixtures to bring the glow of the sunset into the main space. Taylor chose to keep their decorations simple and refined, using small minimalist bud vases with pops of burnt orange roses and elegant white orchids by Aurora Floral Studio for their tablescape, keeping the look modern yet classic.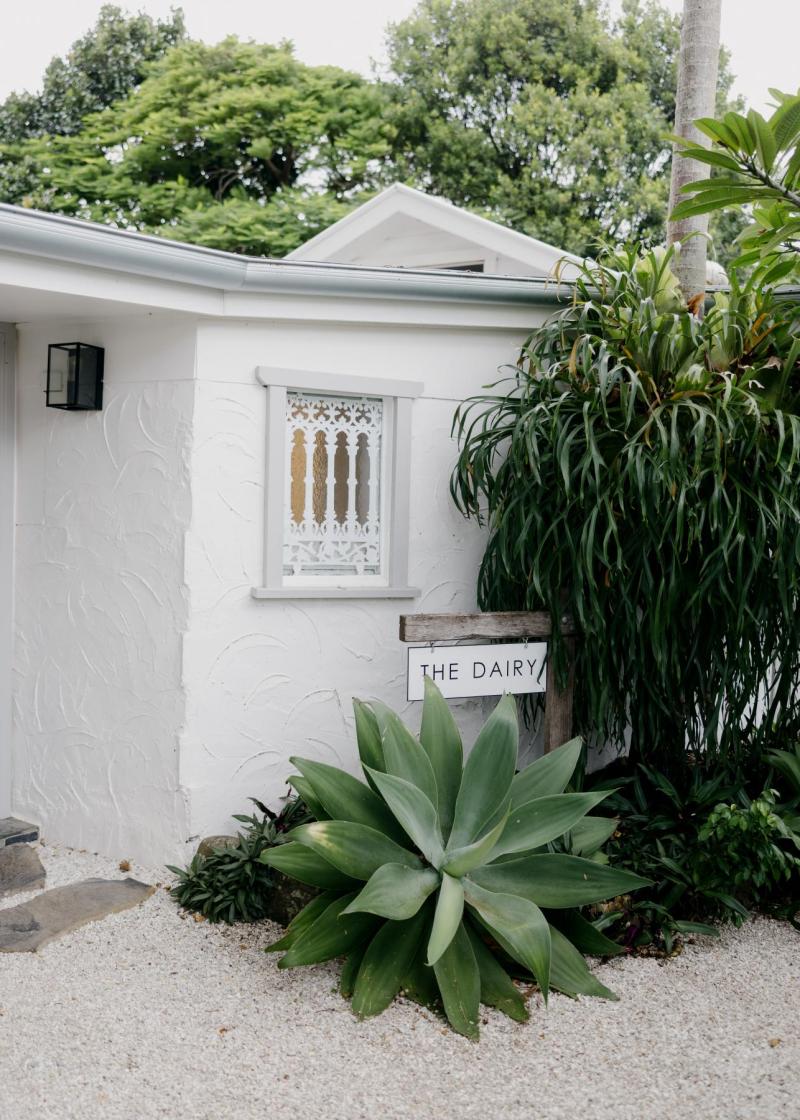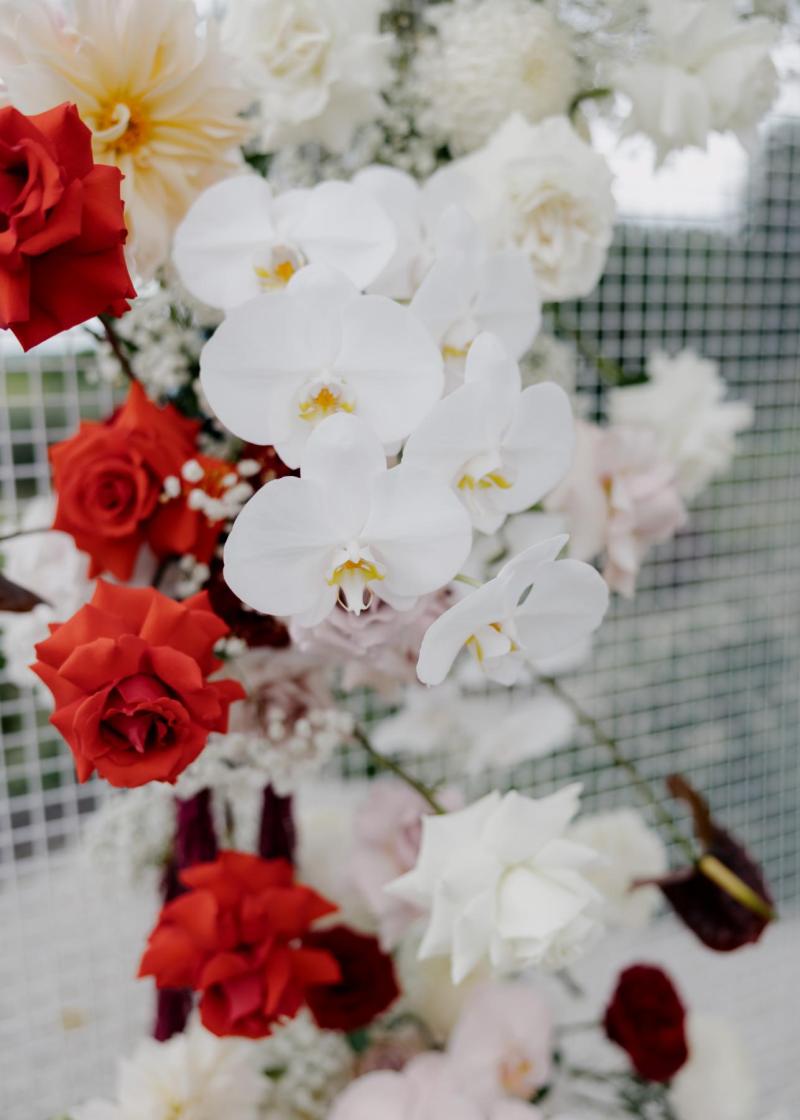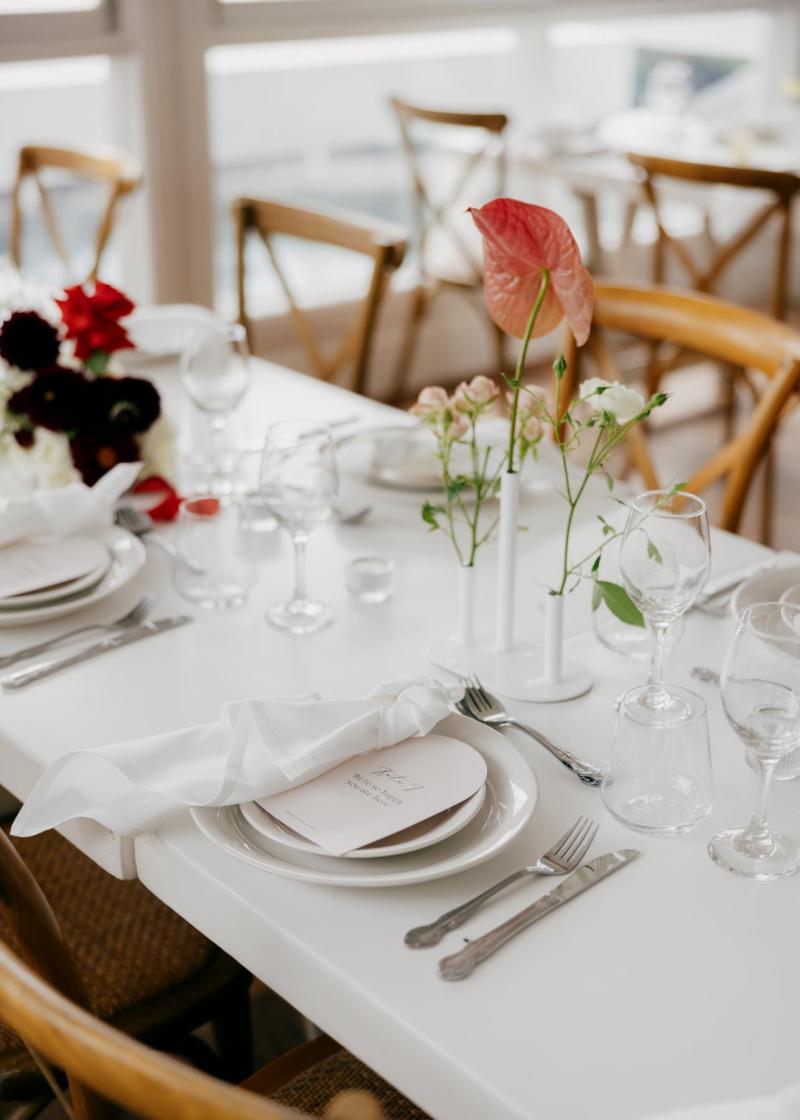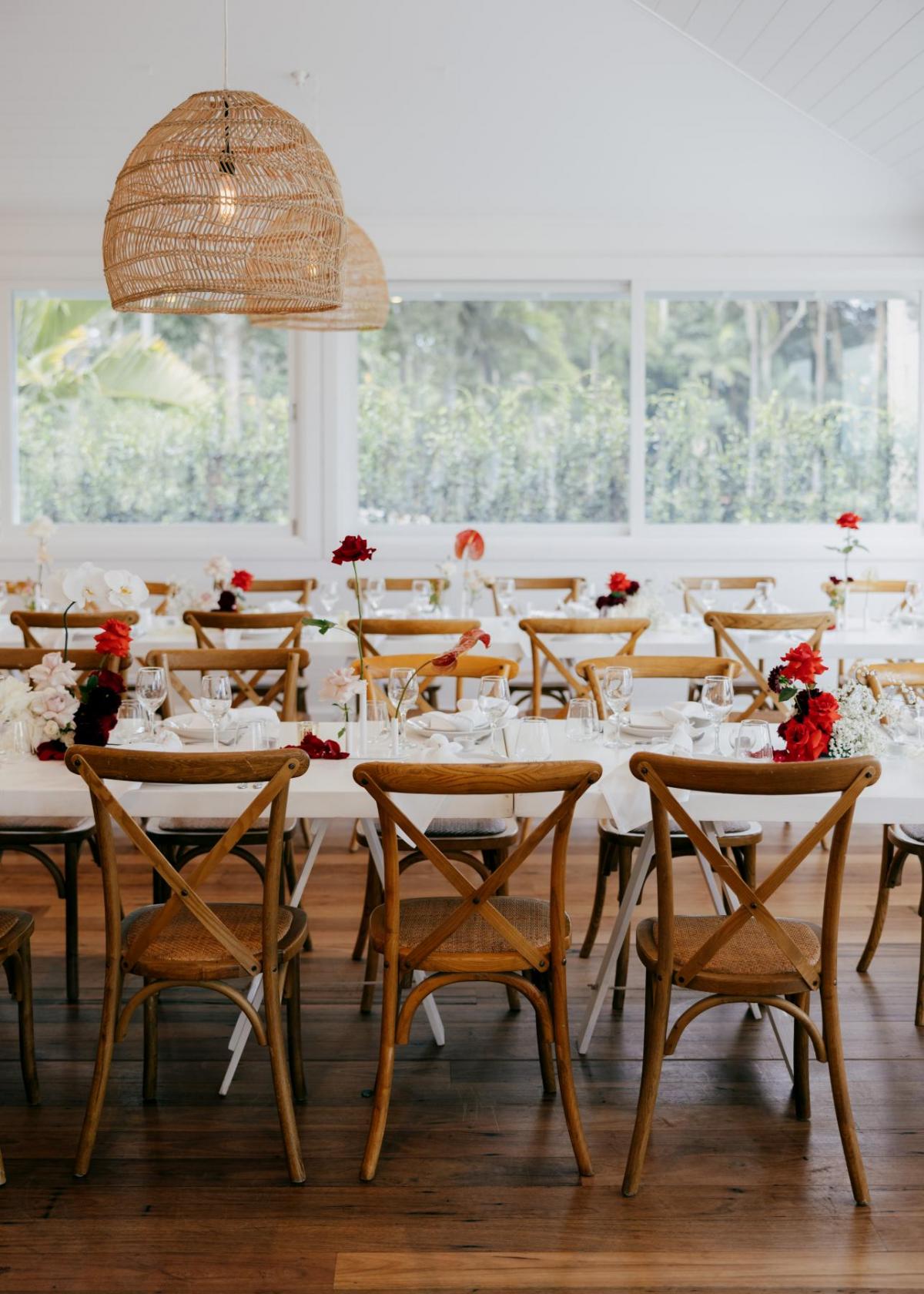 Highlight of the day
"We loved every moment of the day; however, I think the highlight was singing and dancing with all of our best friends and family."  
It sounds like a party we want to attend!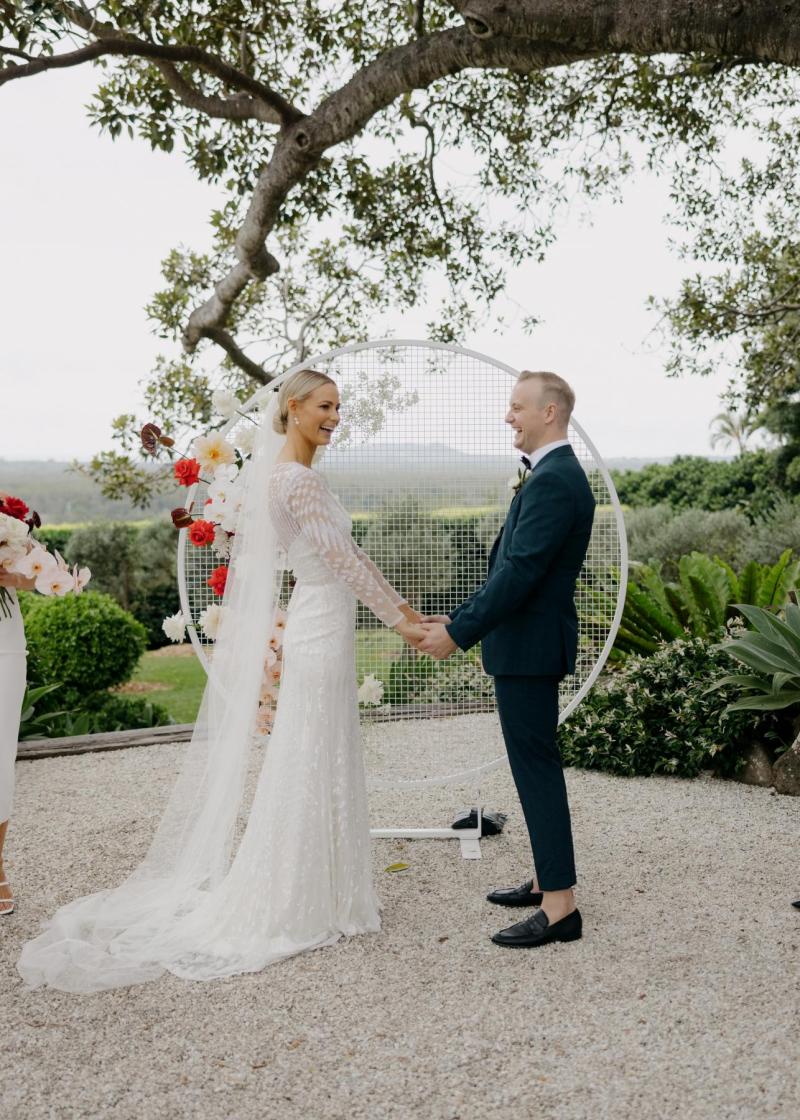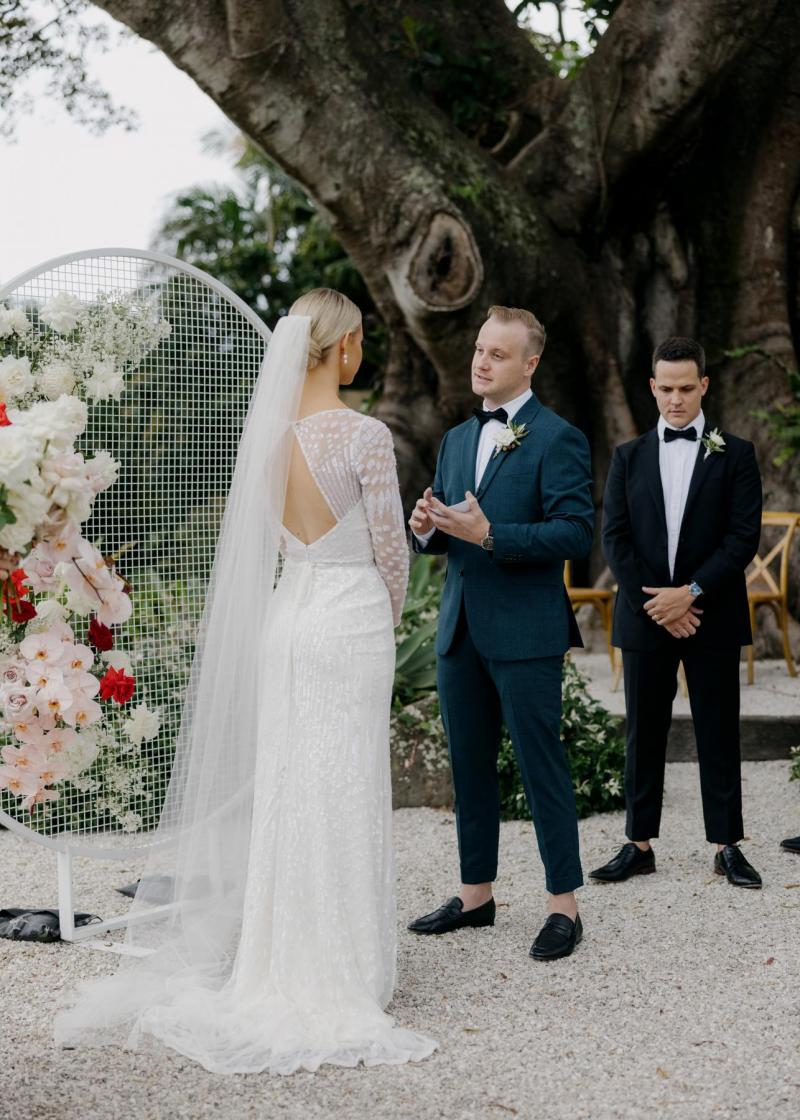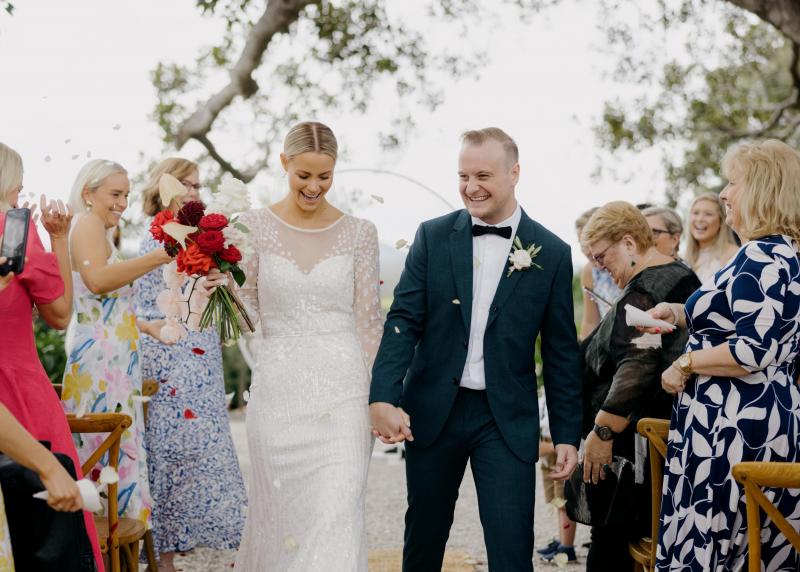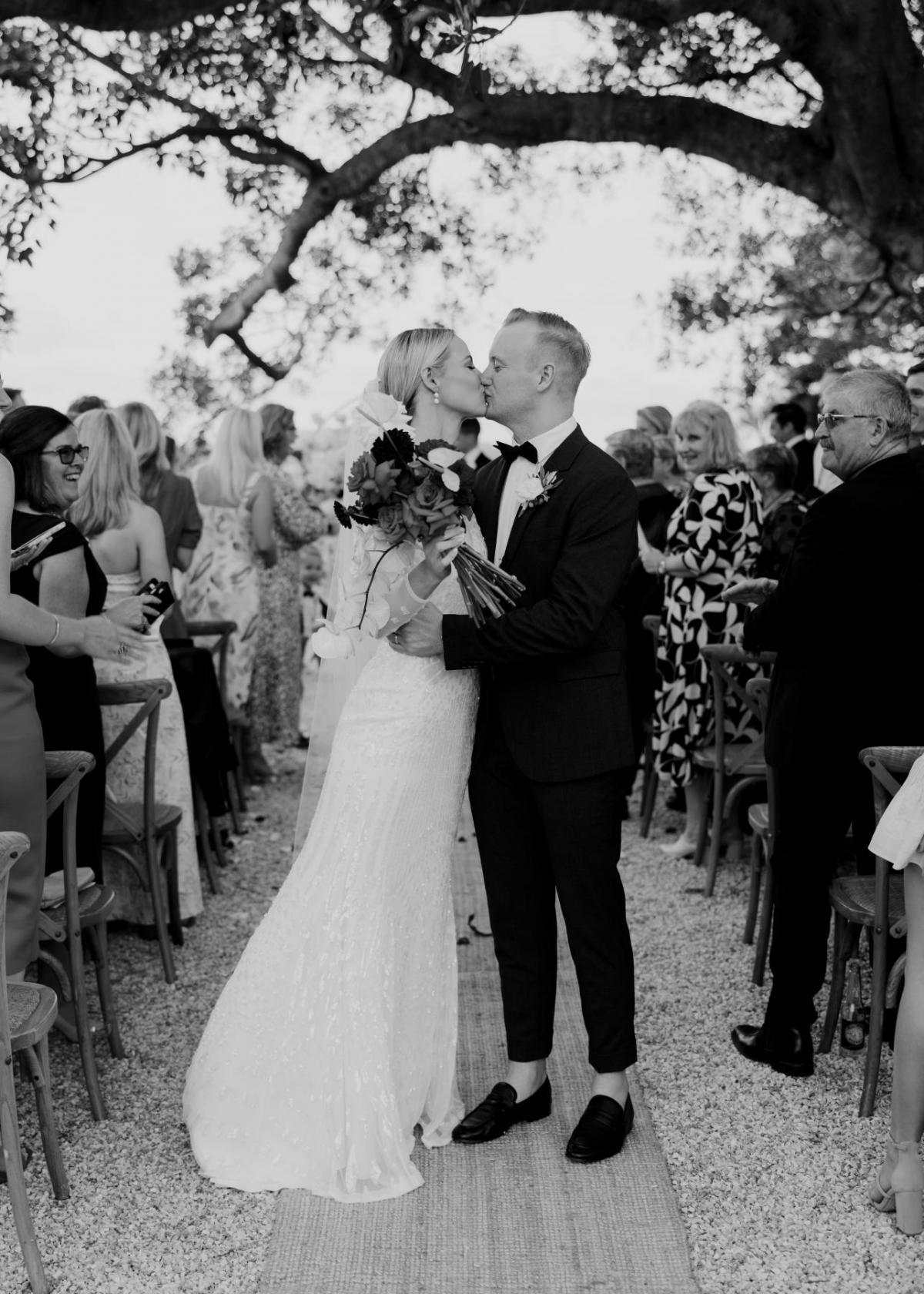 The Dress
Taylor knew she wanted a dress that would truly shine. She found the Lexie wedding dress at our Brisbane boutique. Lexie is a hand-beaded dress with long sleeves and a high neckline that exudes sophistication.
"I love the elegance of KWH gowns. And of course, can't pass up supporting an Australian brand! I loved EVERYTHING about my gown, most of all the sequins detailing and the keyhole back."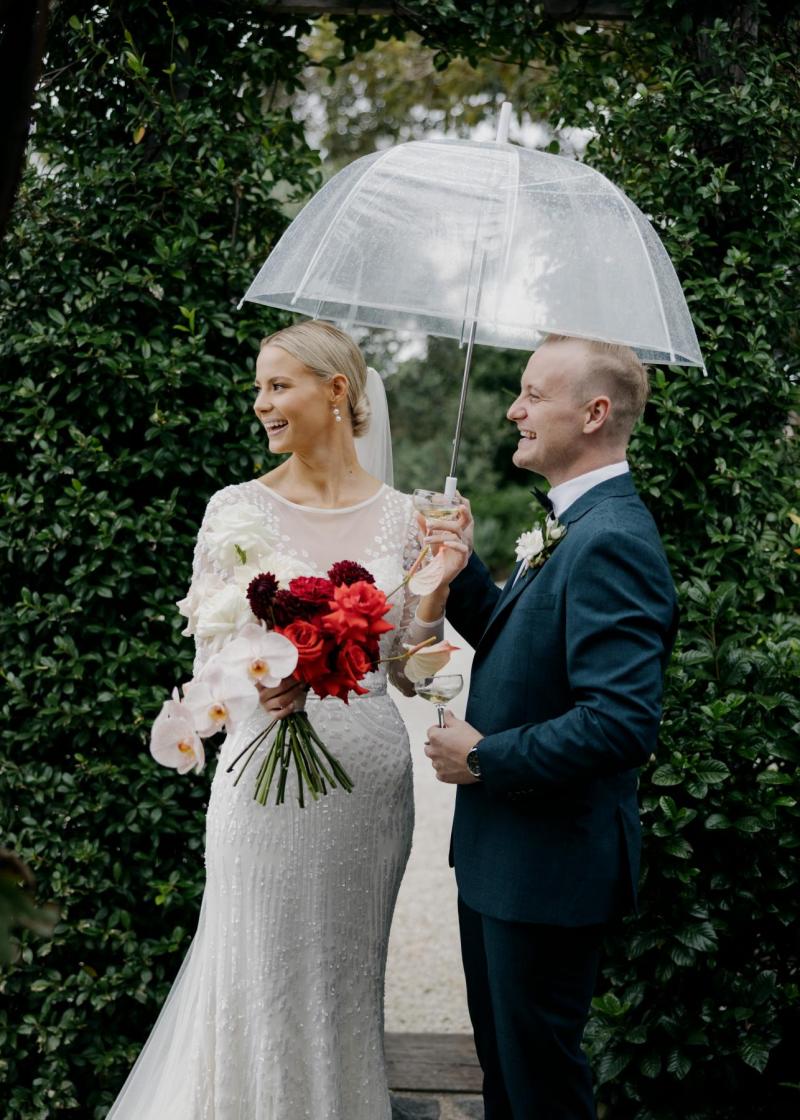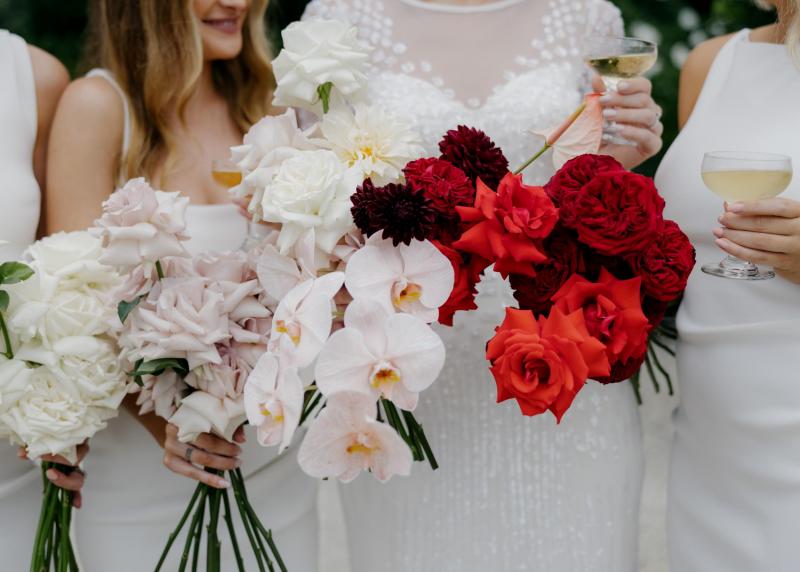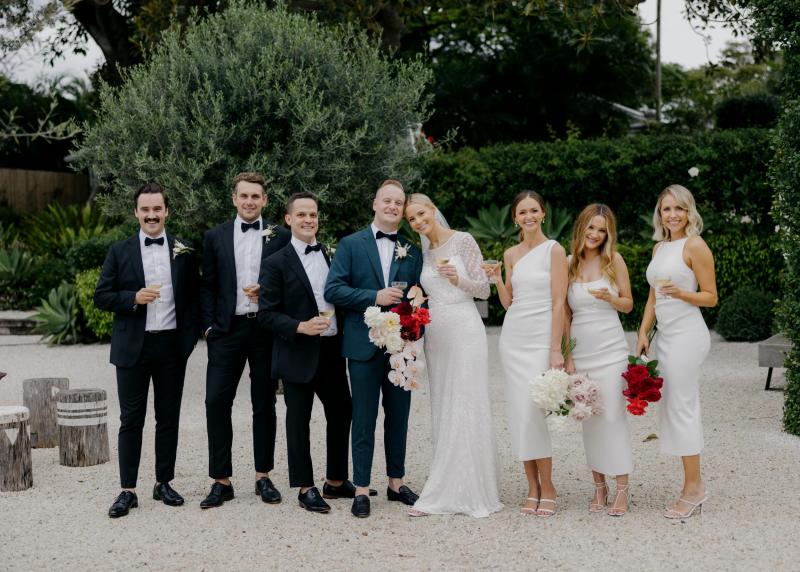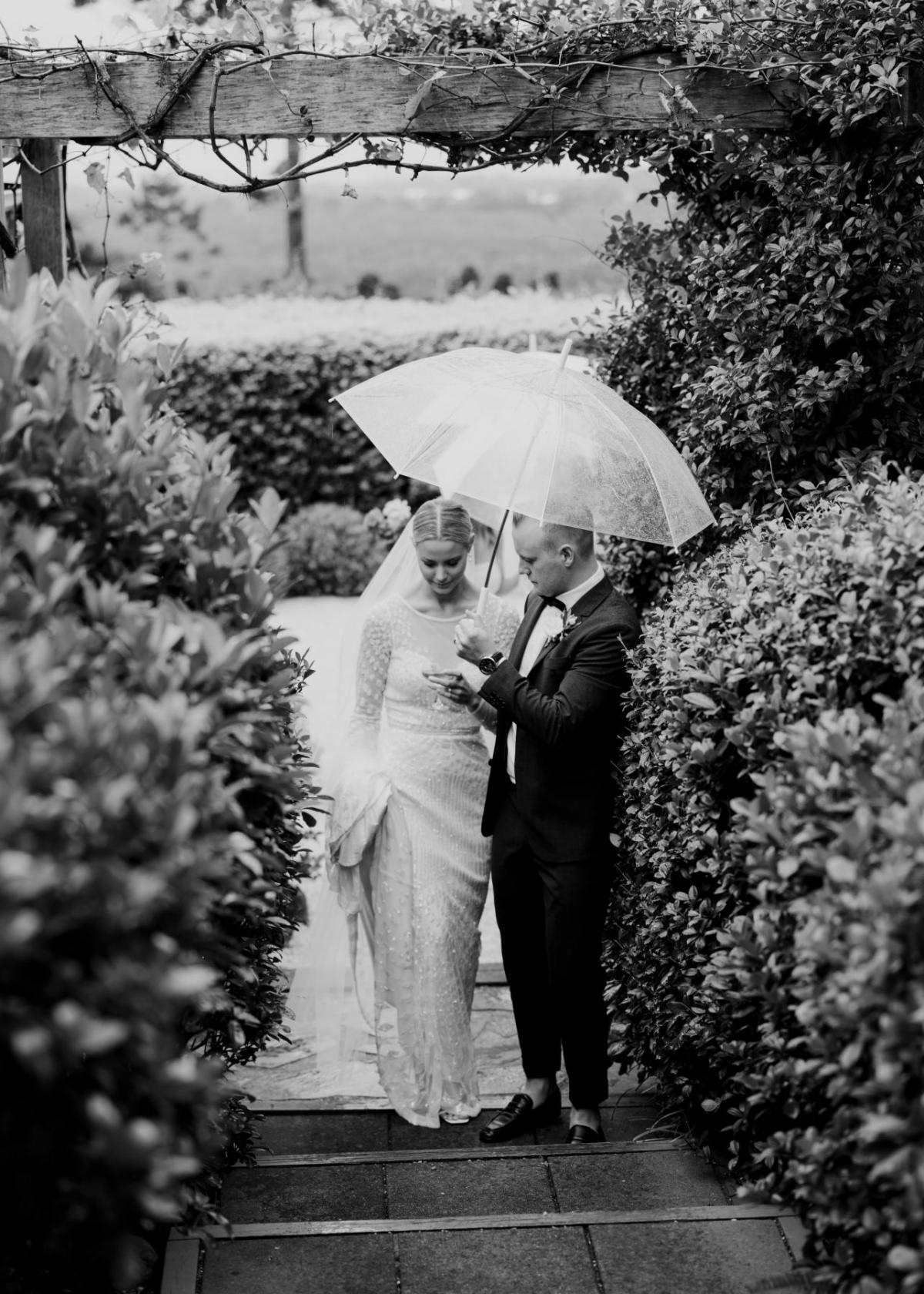 Accessorising
Due to her Lexie gown's highly beaded, detailed nature, Taylor chose to wear a veil that complemented the wedding dress while not competing for attention. Her Camila veil in the glimmer tulle added a bit of softness to her bridal look.
She finished her style with two-tiered drop pearl earrings from The Traveller Series.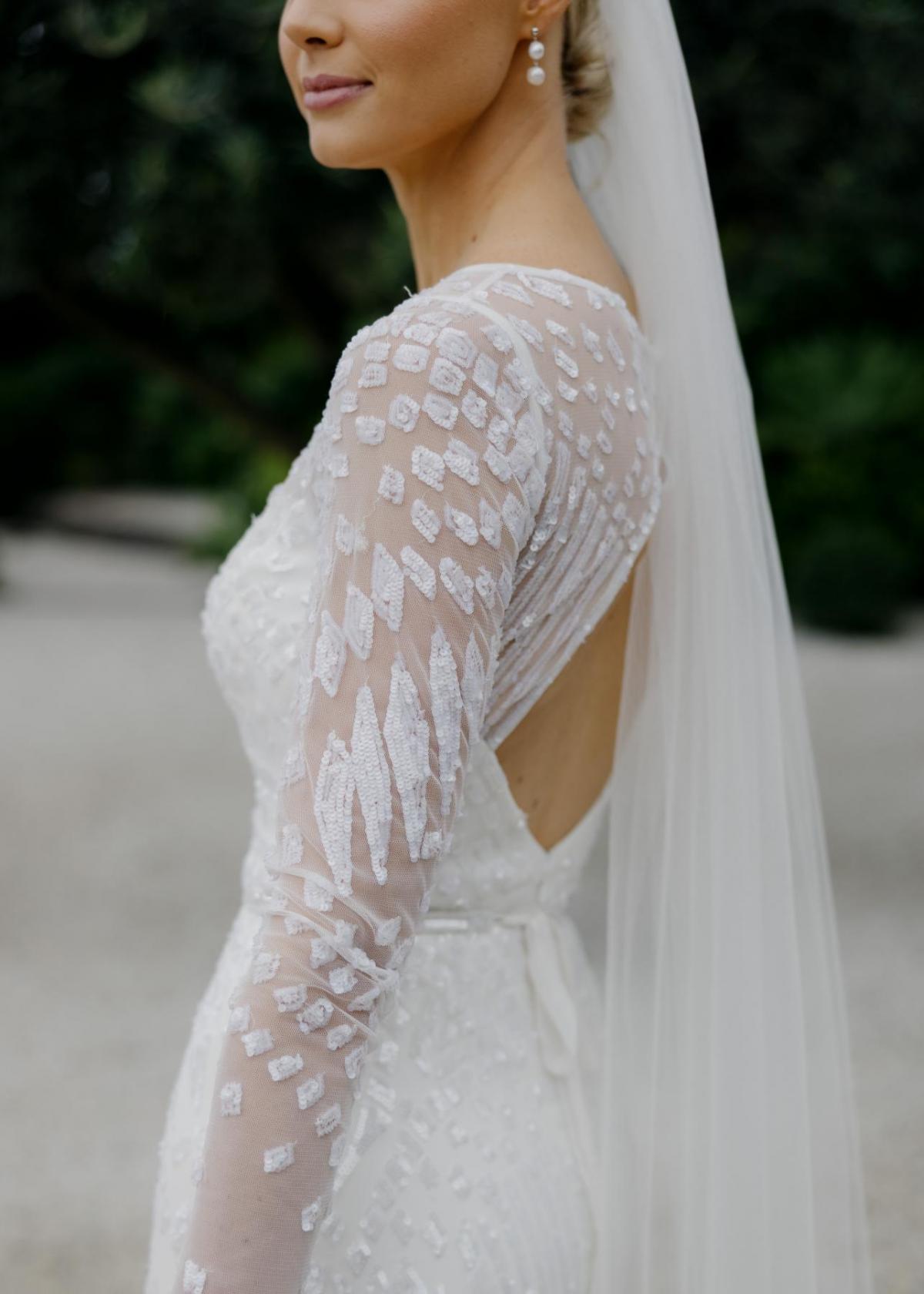 Advice
"Everyone says this but, try on everything! Even if you do not think it is your style, or if you think you already know what you want. I never pictured myself wearing a long-sleeved dress, then I tried one on after trying multiple strappy / strapless numbers, not falling in love with any. As soon as I put the Lexie gown, I knew it was the one."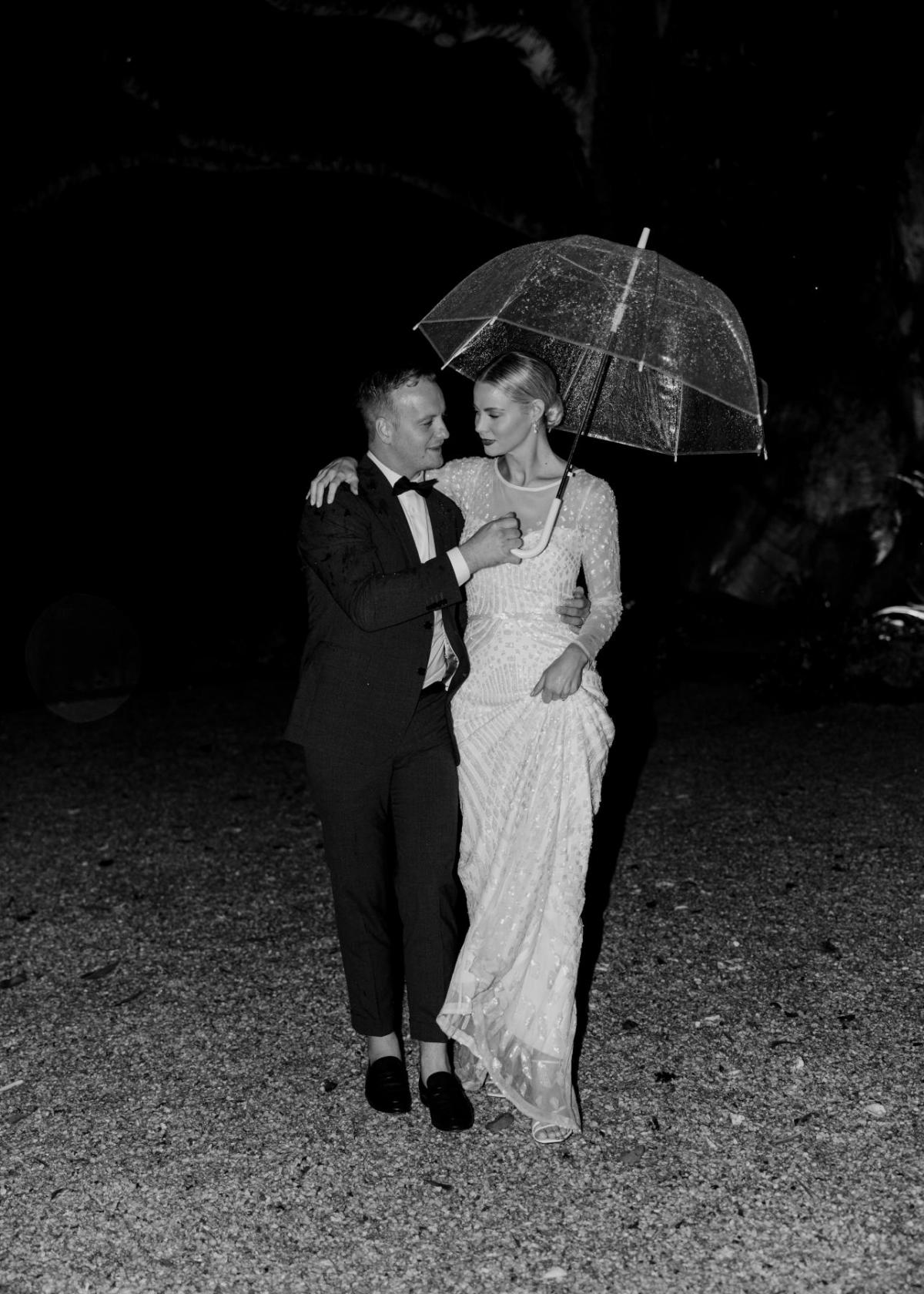 What does love mean to you?
"Love is spending every day with your best friend for the rest of your life."
That's anyone can ever hope for.