Jana & Garrett's Lush Tropical Elopement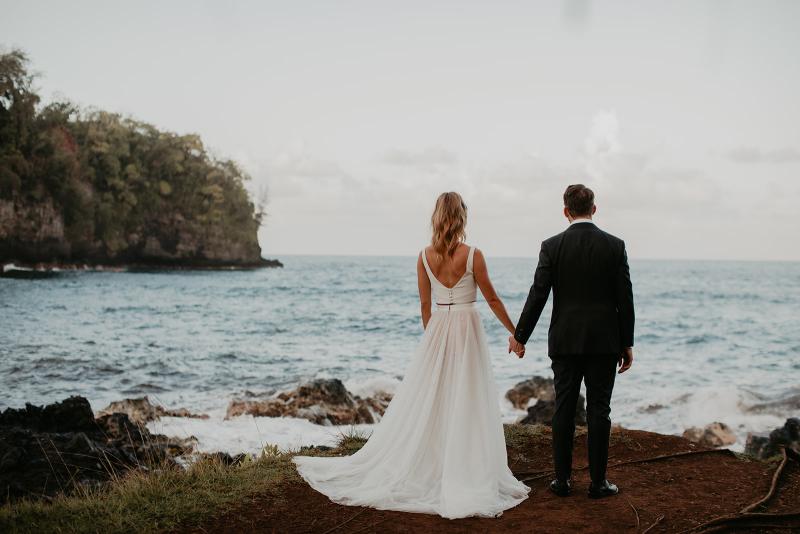 Wherever you are right now, close your eyes. Listen to the waves gently kissing the shoreline. Smell the humid air with notes of hibiscus. Feel the sand form around your feet as your weight presses down on the earth below. Imagine your adoring partner standing next to you as you both let the world melt away, and your love encompasses all of your thoughts and desires. Okay, wait…maybe don't close your eyes because then you won't be able to read all about Jana and Garrett's bespoke elopement on the beaches of Hilo, Hawaii, where they did just that.
True to form, COVID had reared its ugly head and squashed existing dreams of having a wedding of 70 in Kona, but Jana didn't let that deter her from creating the wedding she dreamt of. Although it may have looked slightly different than their initial plans, Jana and Garrett, both being designers, made their intimate elopement into one that will go down in Pinterest history as she wore her unique two-piece Erin & Lea wedding dress from our WILD HEARTS collection to her tropical ceremony for two.