Elena & Rick's Romantic New Zealand Wedding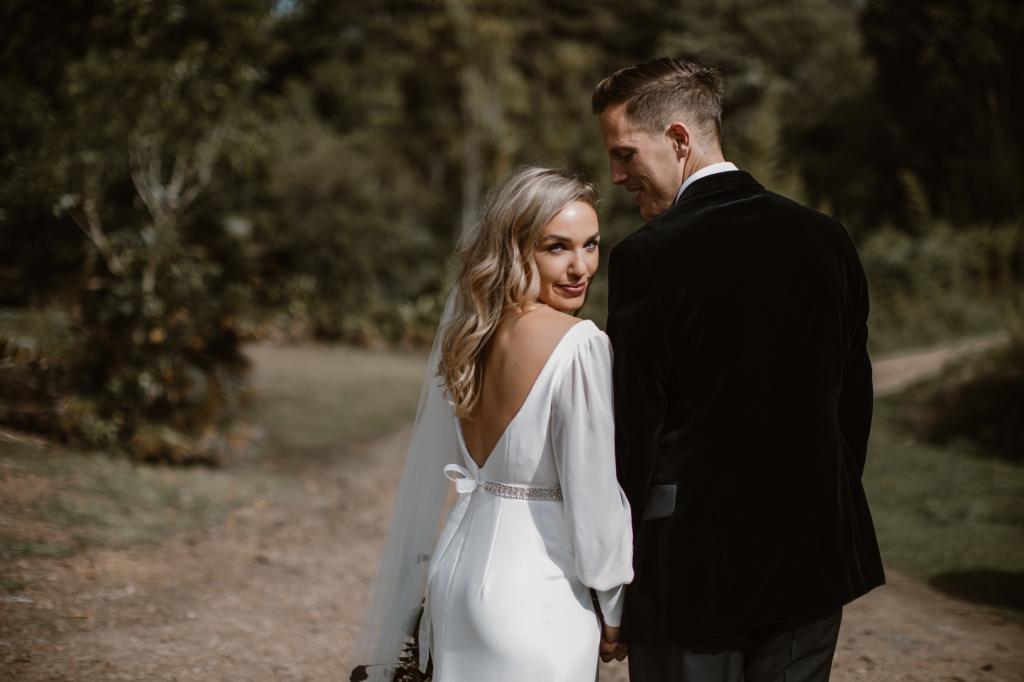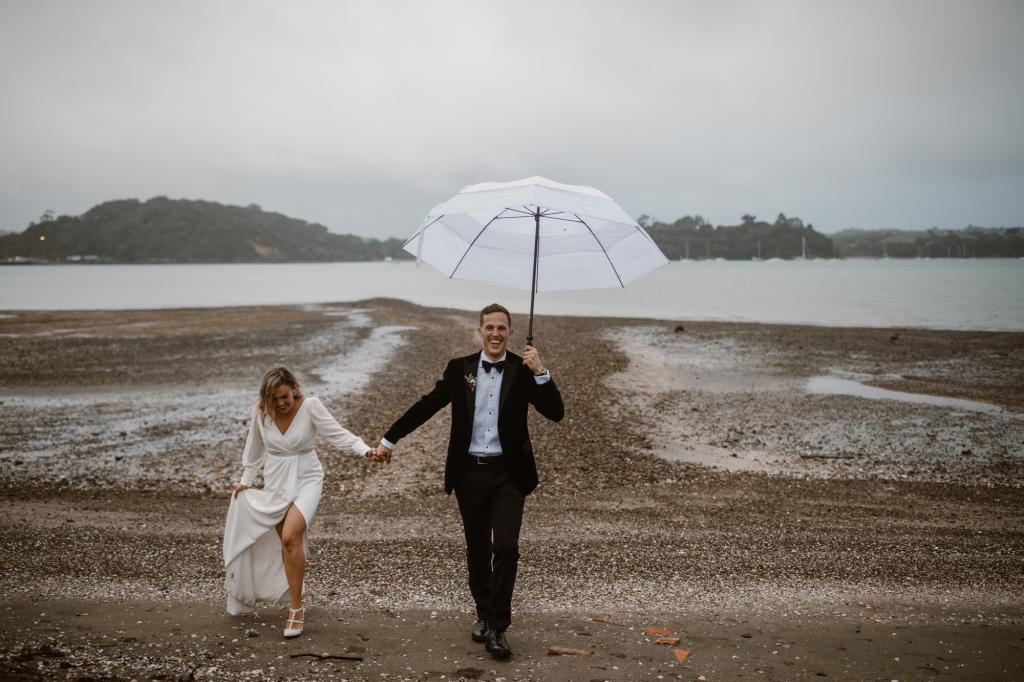 After meeting at university six years ago, making long-distance work with one in France and one in Texas, and then coming back to make a home for themselves in Auckland, New Zealand, couple Elena and Rick tied the knot near home on a beautiful and secluded beach in Oakura Bay on an intimate day in December.
On the proposal
The proposal happened on the remote Routeburn Track, just out of Glenorchy in New Zealand. The couple were doing a hike for the day and all the way up Rick was scouting for potential locations to pop the question on the way down. Elena had no idea what he was about to do and so kept insisting that they keep moving every time he suggested a 'spot' to stop and rest. Elena ended up suggesting stopping when they were on the flat, and when they eventually stopped to rest, they were to the side of the glacial river. Rick and Elena were all alone in this magnificent part of the world and then Rick dropped to one knee. "It was magic."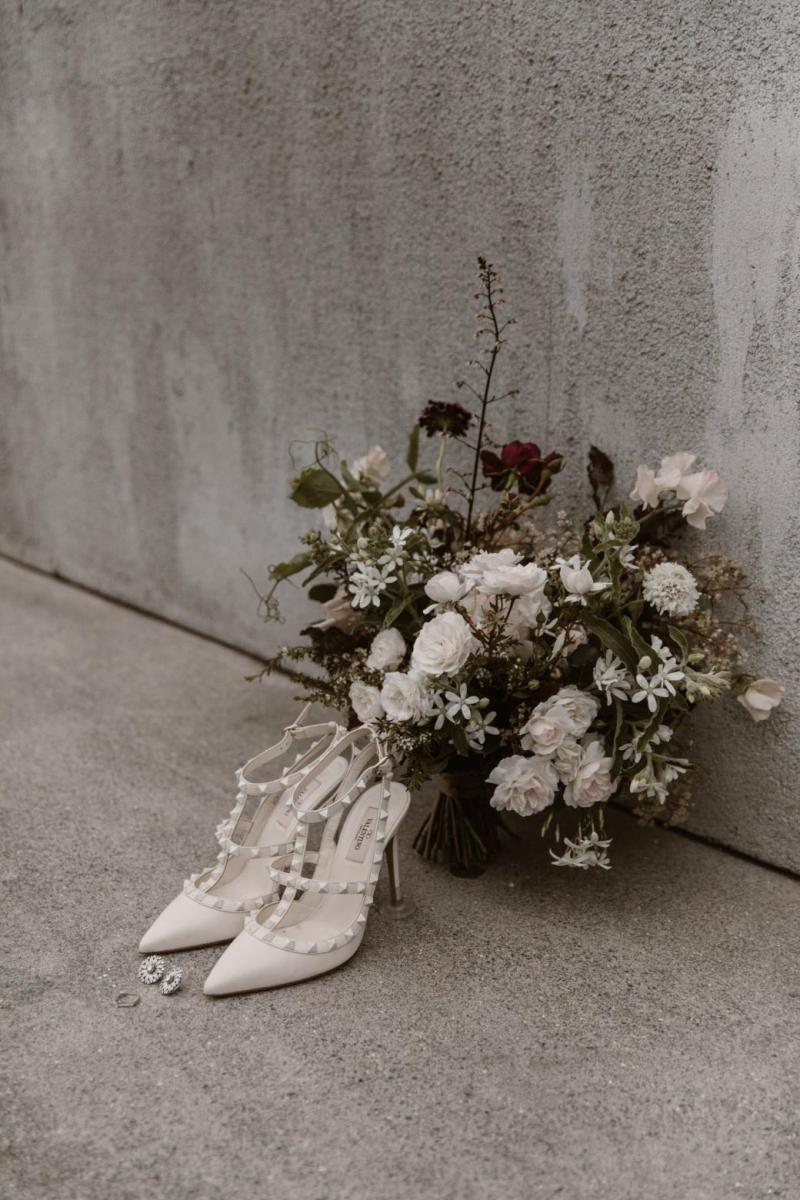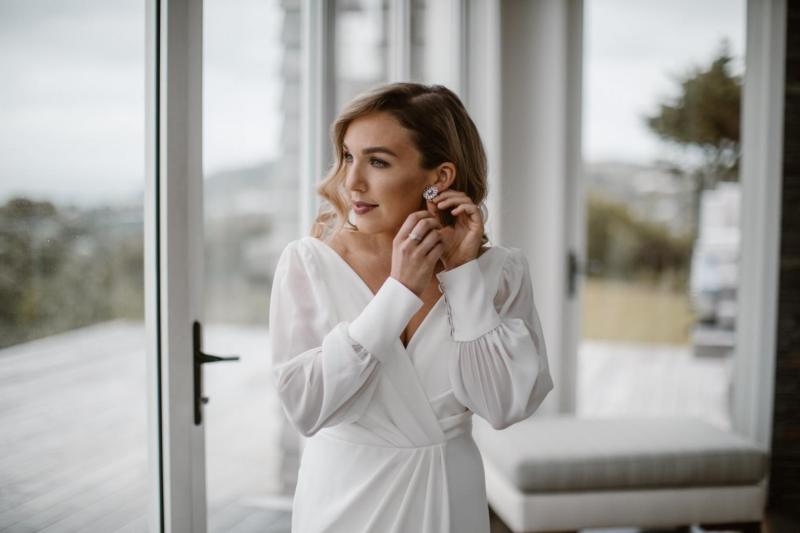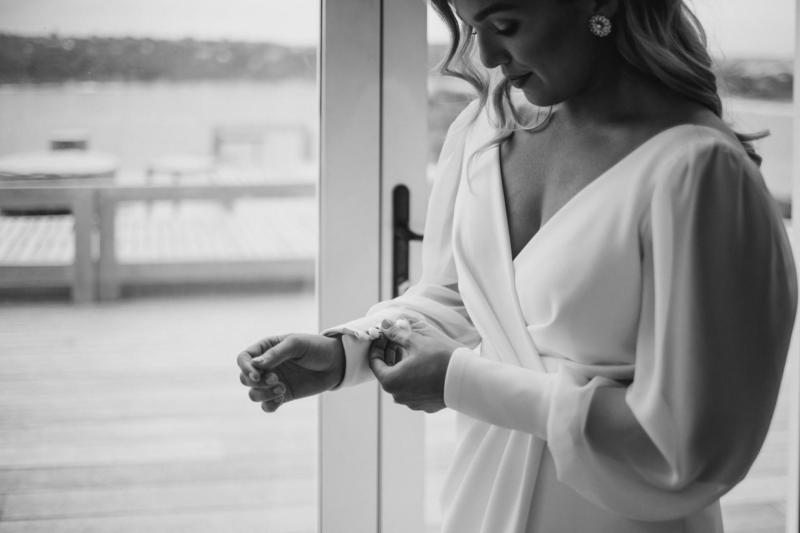 On the venue
The couple got married at a beautiful house on a private beach called Honeymoon Bay, or Oakura Bay, on Waiheke Island in New Zealand. They had done a bit of research into key locations around Auckland where they live and stumbled on Oakura Bay. "Waiheke is a special place to us, as we lived there for a few months and we spend summertime there with my family. It just felt right."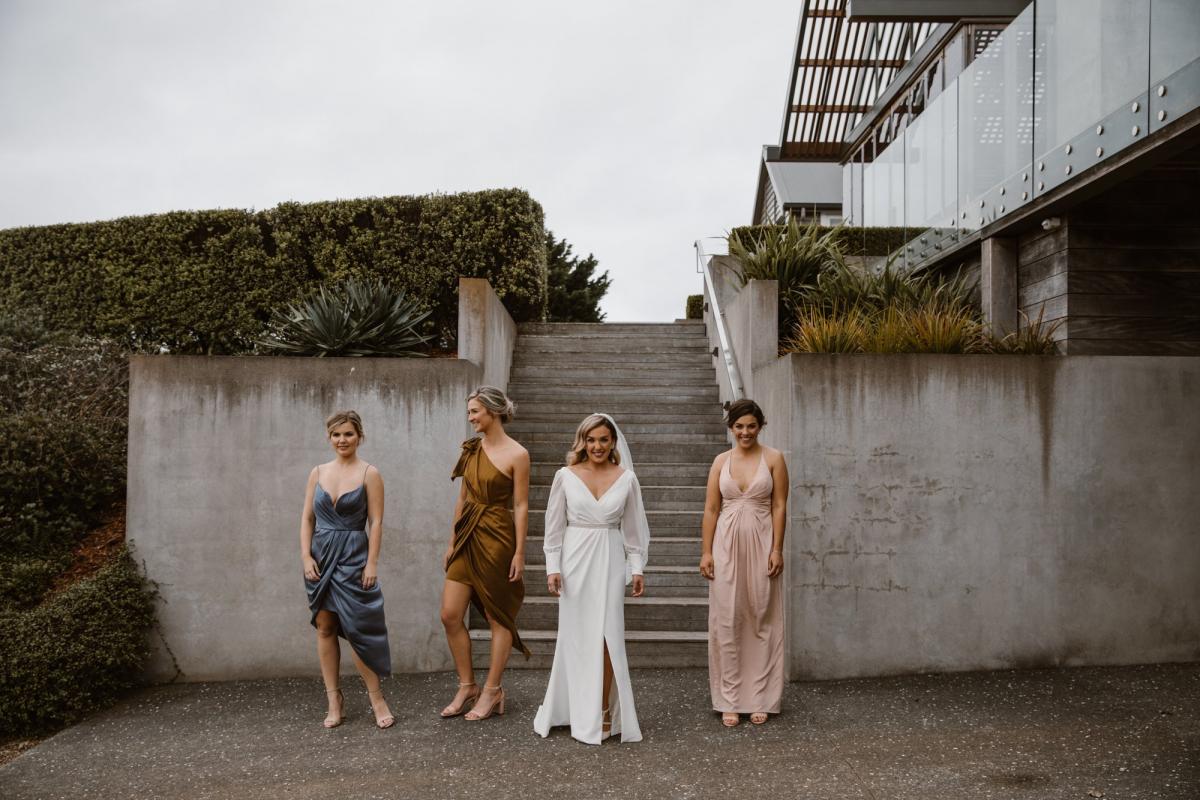 All the styling details
There were three key words that Elena based all her wedding planning and styling decisions on – elegant, romantic and natural. It was a simple progression from there with a colour palette in mind, some key inspiration photos and a talented wedding planner who could bring it all together.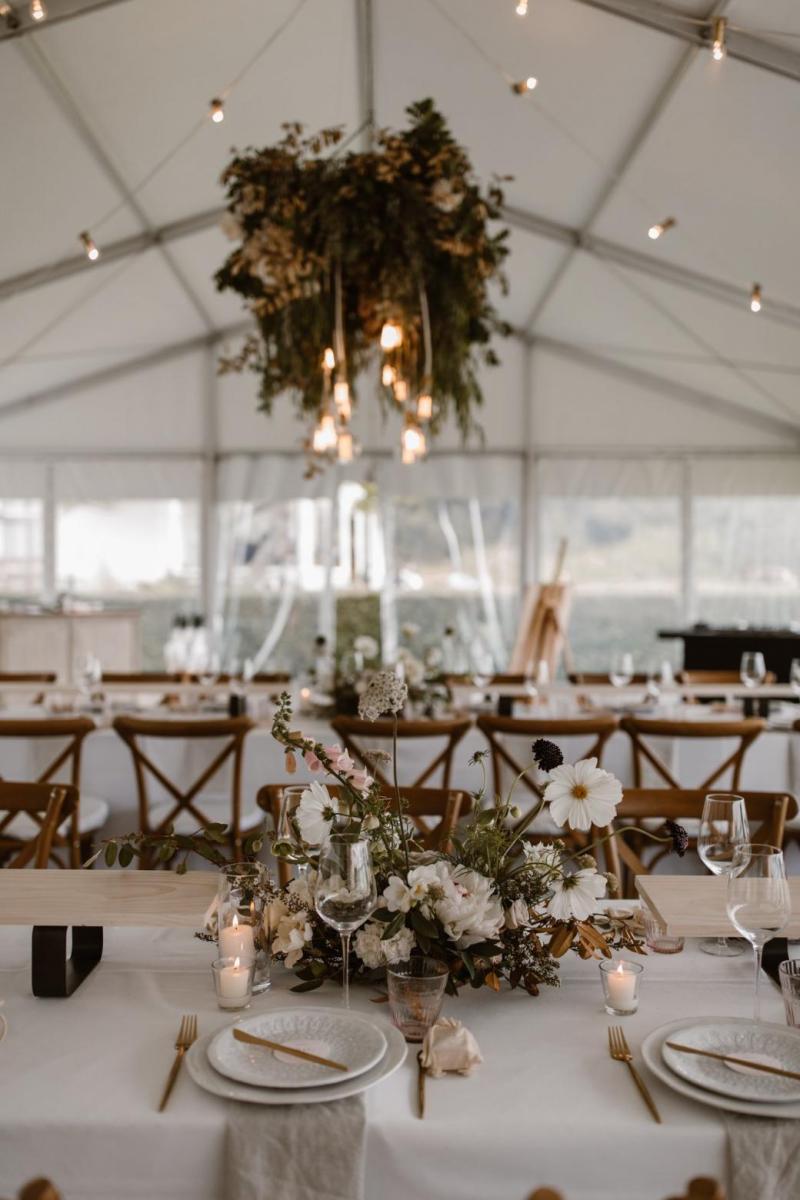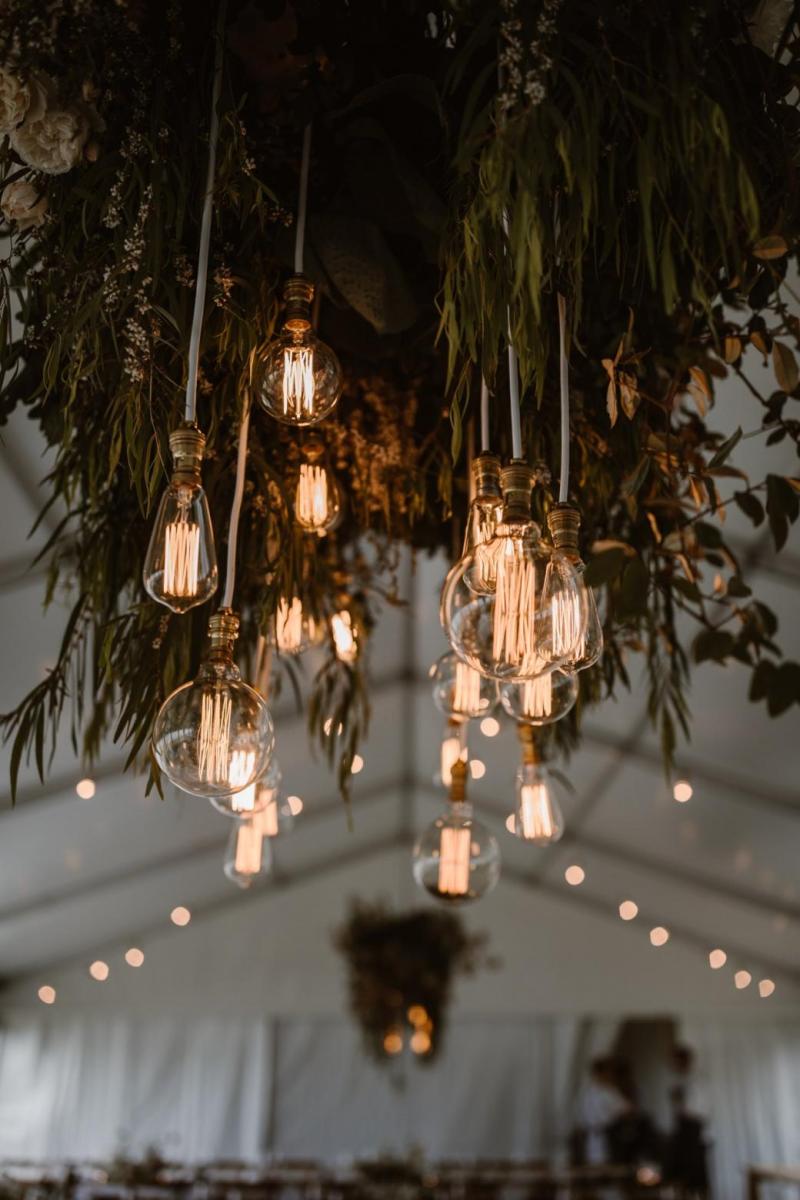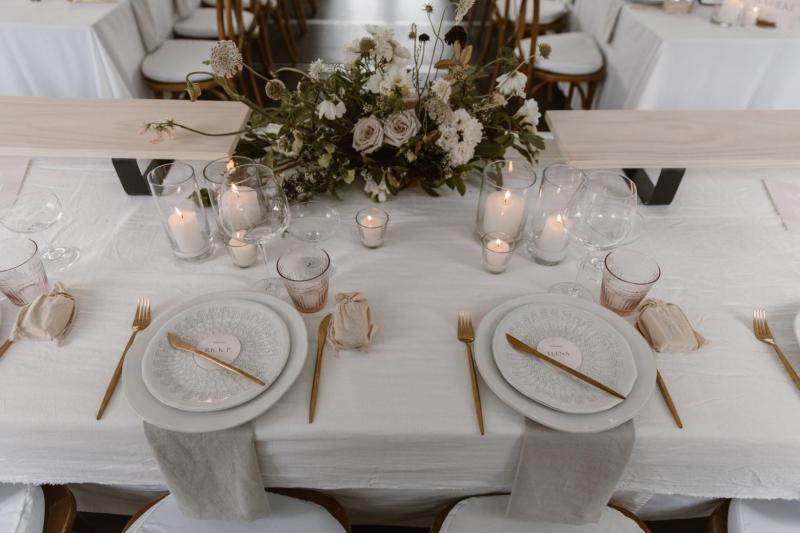 The Dress
Elena looked breathtaking in the Nikki gown from our WILD HEARTS collection which she found in our Melbourne boutique. She had done her research into Australian bridal stores and loved the look of KWH instantly and so planned a weekend trip to Melbourne with her mum and sister to find her gown. "I loved the beautiful draping sleeves and the stunning cuffs with the button detailing – that is my favourite part of the dress. I had something like that in my head, then found it at KWH, so it was meant to be!"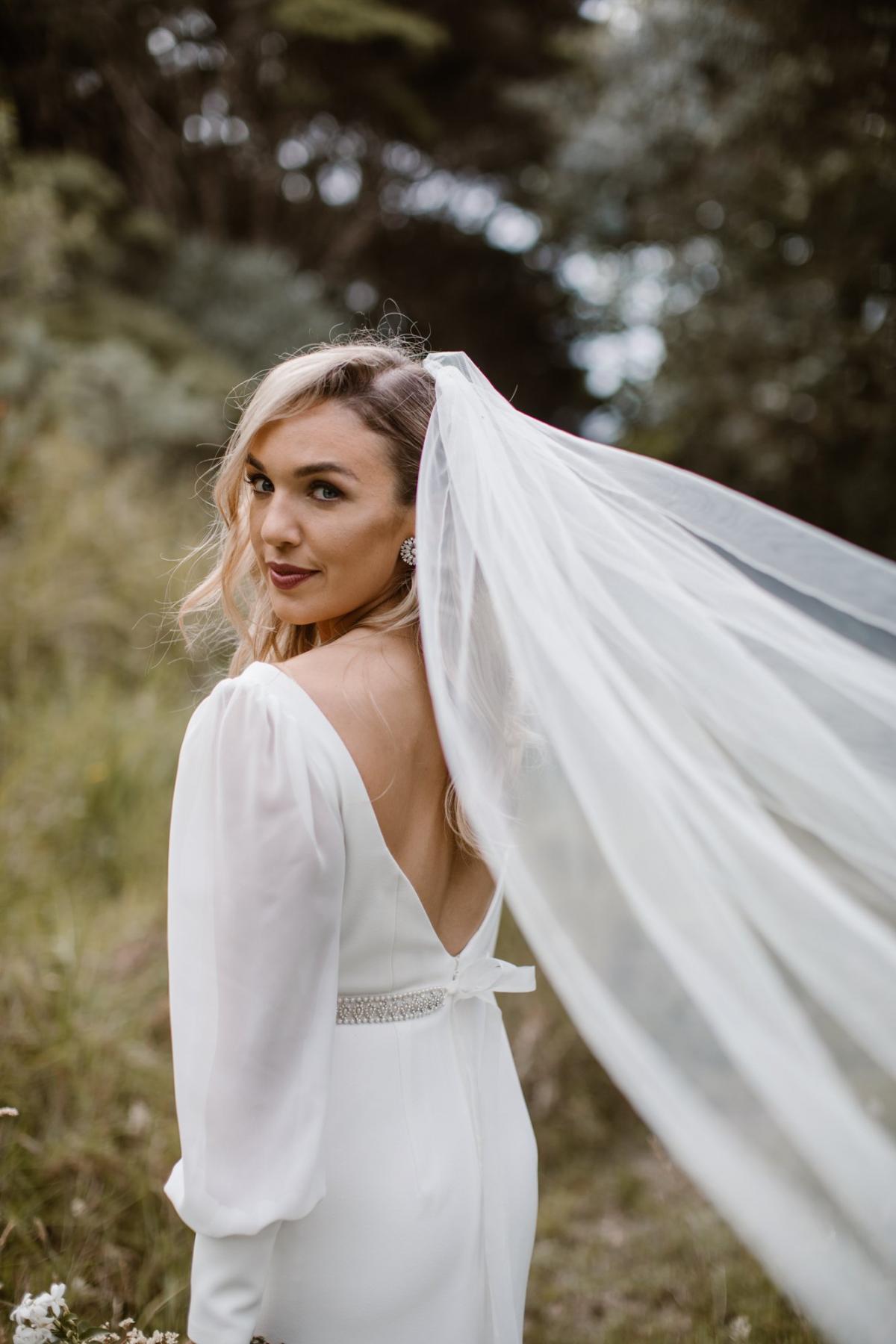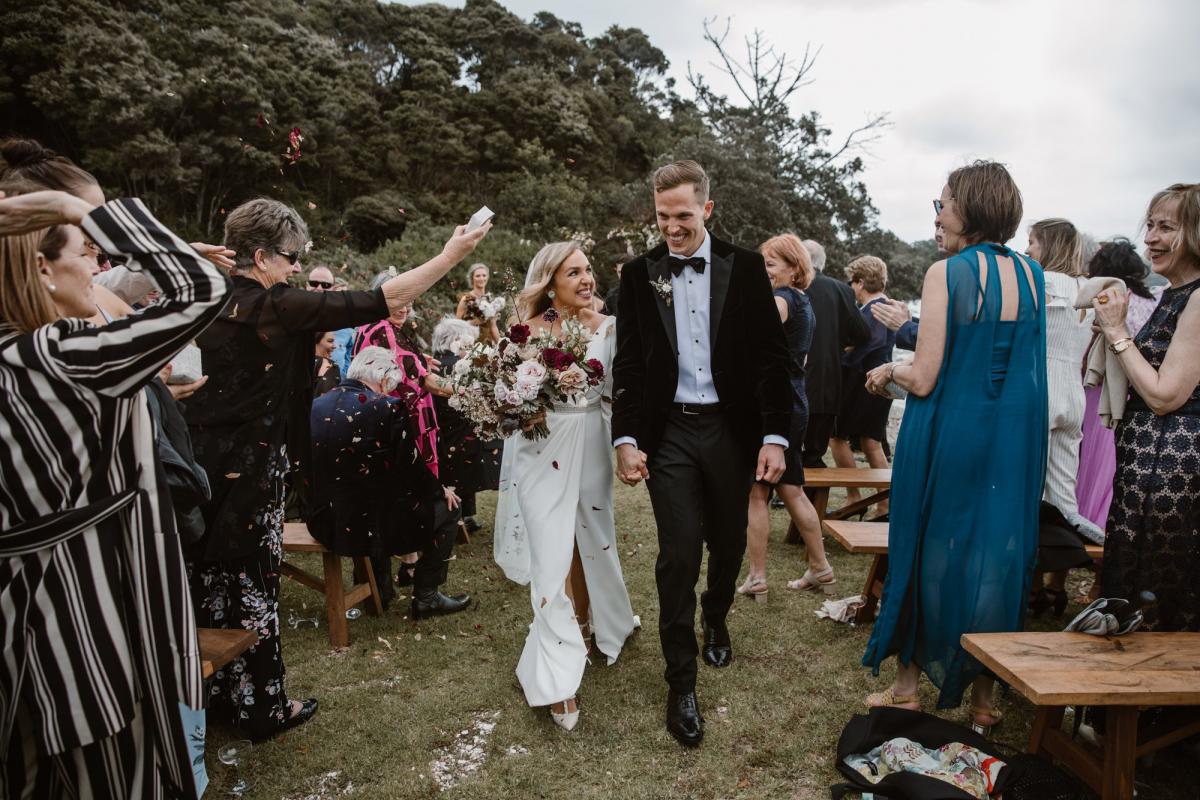 Gown hunting tips
"Find something that you feel comfortable in and makes you feel special. Don't wear something if you don't feel 100% happy with it. Go with your gut."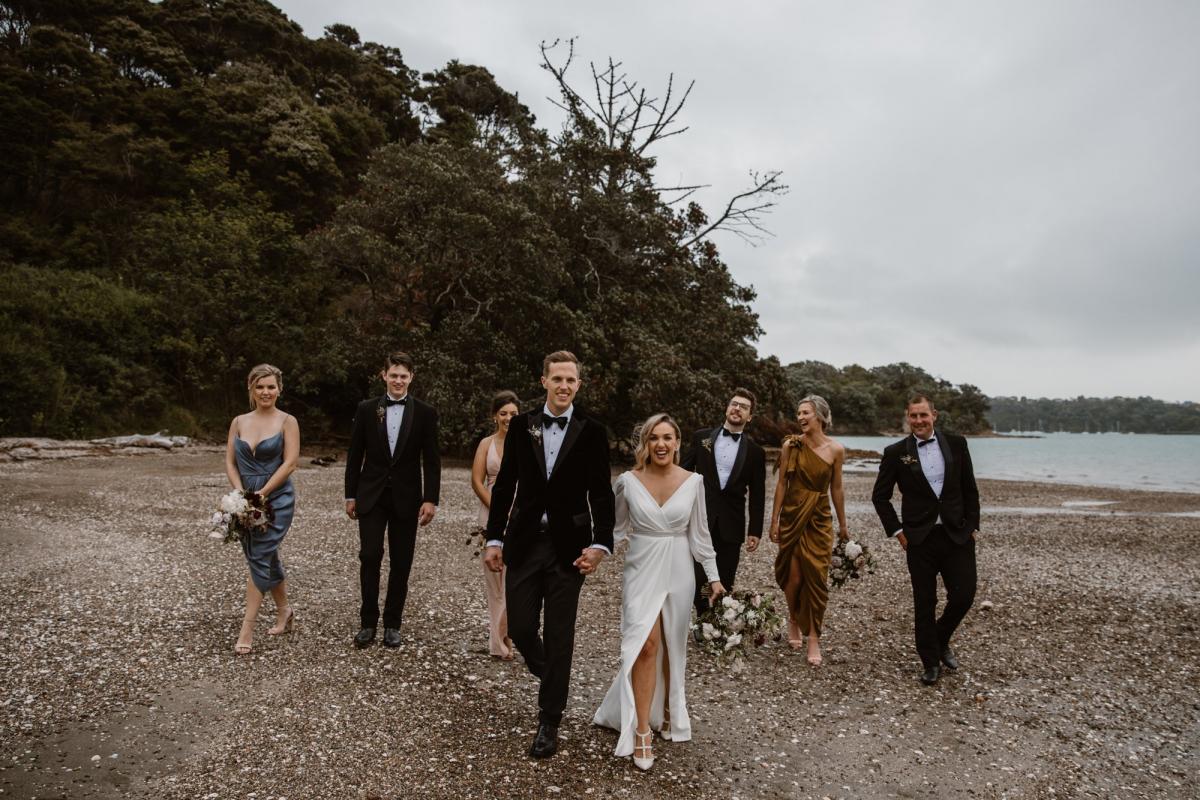 What does love mean to you?
"Love to me means a deep and meaningful connection with your loved one. Once you find the one you love, that connection between you is indescribable."