Lauren & Will's Breathtaking Lunchtime Wedding

Will is a 6 foot 7 farmer who Lauren met in a pub in Brisbane. He was hard to miss! Across the dimly lit beer garden, in an alcohol-laden haze, Will gave Lauren a wink, and the rest is, as they say… history! "He's really just my best friend, which means we just have a bunch of fun together. (Always marry your best friend, it's the best!)"
In an intimate Queenstown ceremony, the two tied the knot with their 30 closest friends and family as witnesses to their lifelong commitment. Lauren wore the effortlessly elegant Nikki gown from the WILD HEARTS collection, a fitted crepe dress featuring sheer long cuffed sleeves, V-neck, and soft draping.
On the proposal
On the hill at Burleigh, Lauren was simply chatting away while Will sneakily slipped off the bench seat to get down on one knee. Lauren completely lost it, in the sweetest, happiest way, and said "yes"!  
"I feel if Will had the option to throw the ring at me, he would have – just to get it out of his hands! We both knew I'd say yes, but he was pretty nervous (as if you wouldn't be, really!)"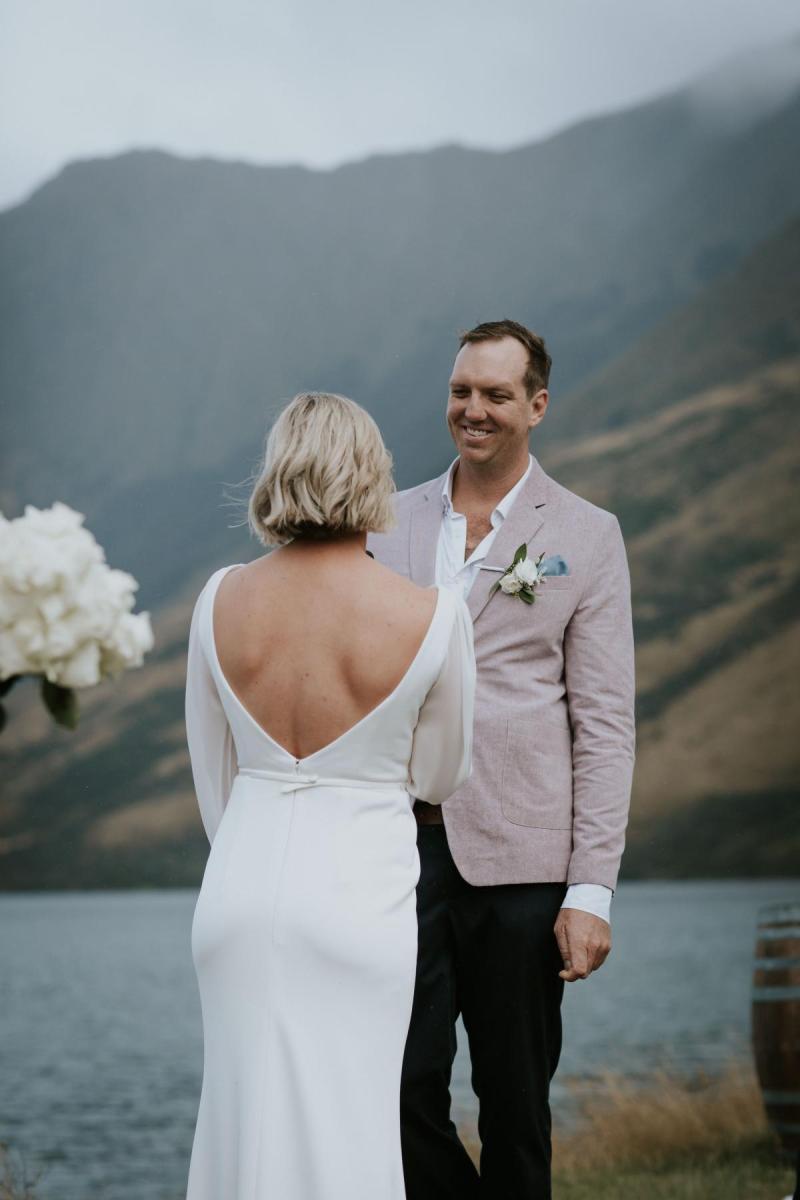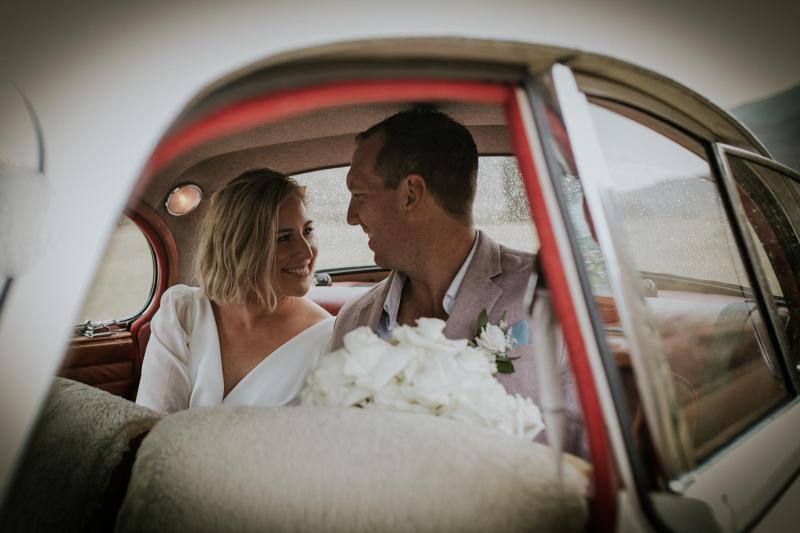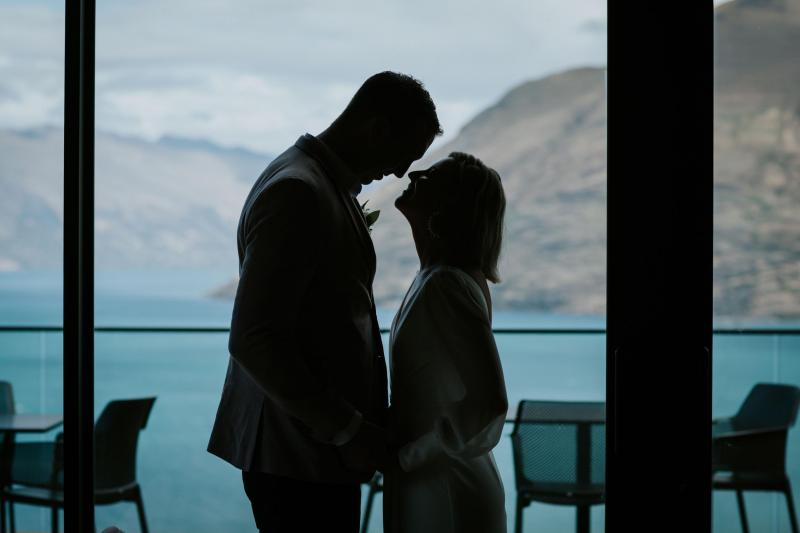 On the venue
After the pair got engaged, they discussed and agreed that their ideal wedding was a "long lunch" with 30 of their loved ones.
Lauren and Will had gone to Queenstown a year before their wedding, and to them, it was pure magic. They hand-selected the newly renovated Kamana ski-chalet for their lunch purely based on online photos, and thankfully, when they arrived, it was as they dreamed! 
"The longest 10 minutes of my life was driving to the venue for the first time (considering I'd booked it unseen). I was pleasantly surprised! The view was insane and the service and food just helped make the day perfecto!"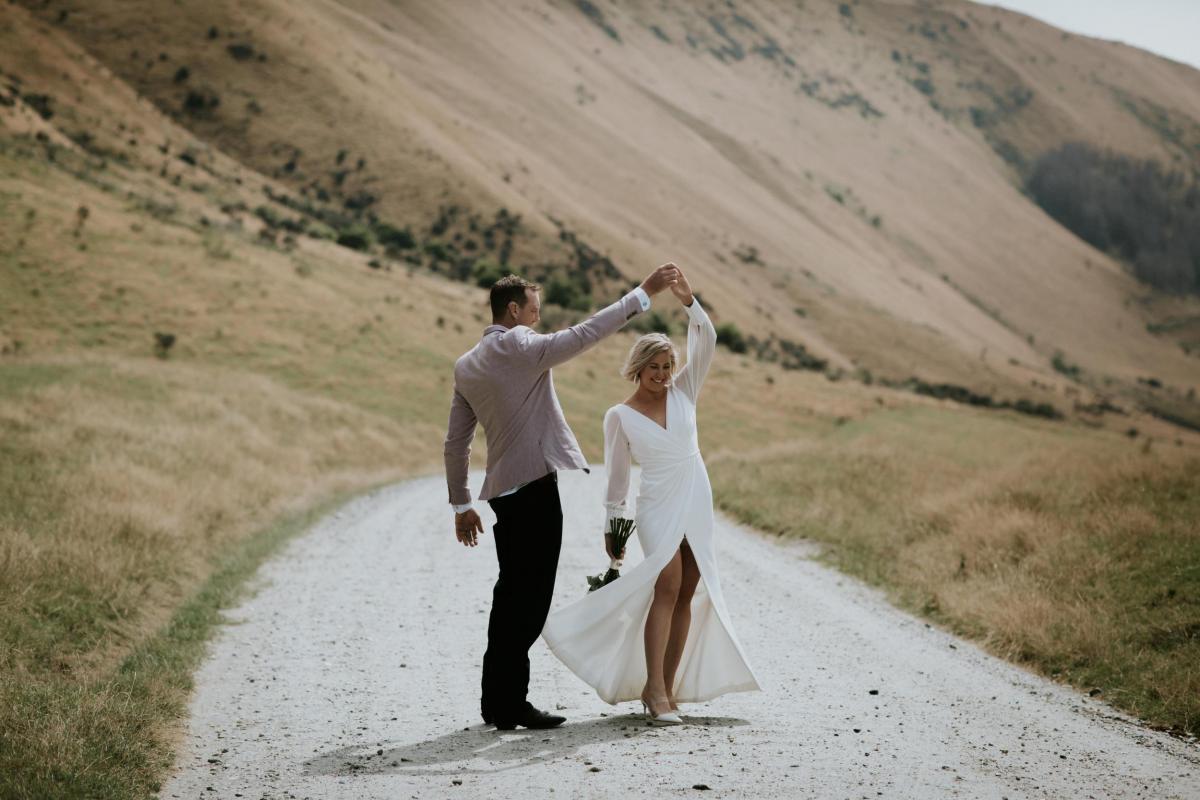 All the styling details
Lauren knew that she wanted her wedding to be minimal and classic; no muss, no fuss. The reception lunch table was adorned with a simple eucalyptus garland.
She chose white long-stemmed roses for both her bouquet and her bridesmaid to complement the pair's white attire. Since it was a non-traditional wedding, Lauren decided that her bridesmaid, too, would wear white.
Even though Will and Lauren wanted a minimalistic day, they still wanted their guests to have the most amazing time and feel special, so they decided to put extra thought and care into their vendors. They selected a gourmet menu, hired a lively musician, Tai Forrester, and added an extra surprise of espresso martinis after lunch for their guests – "because who doesn't love espresso martinis!?"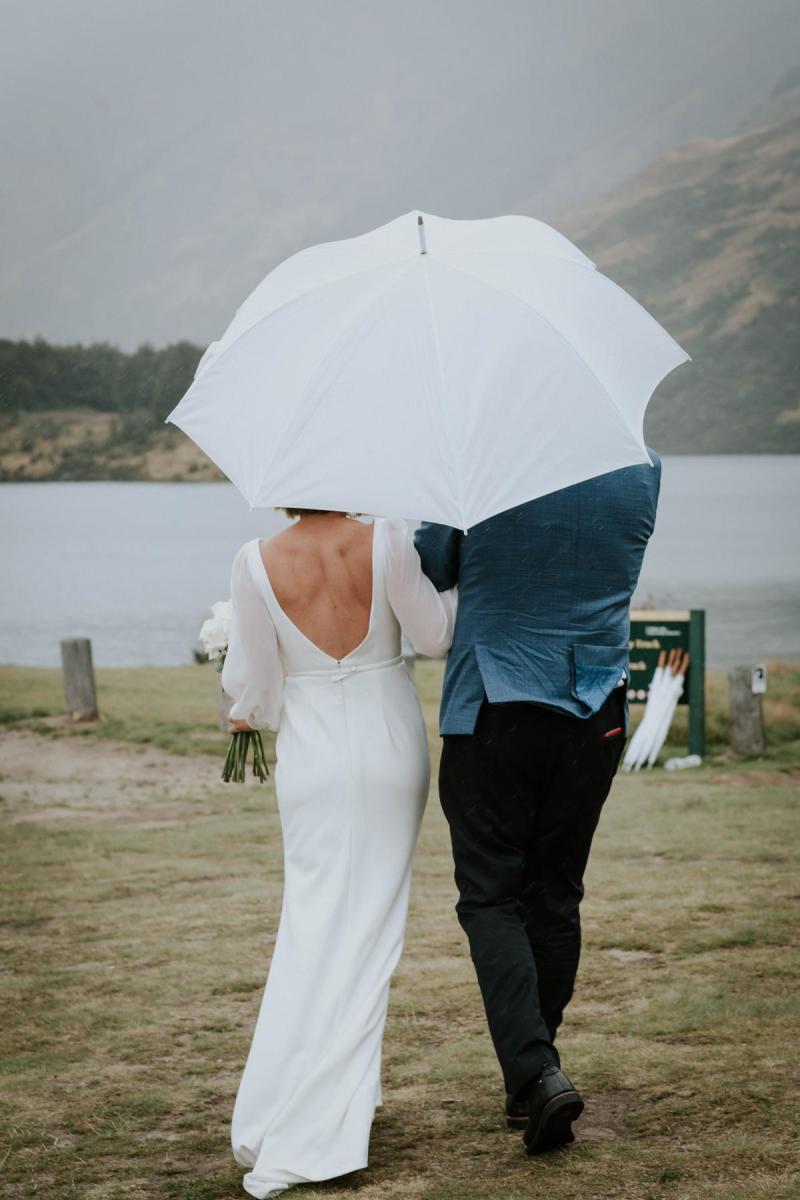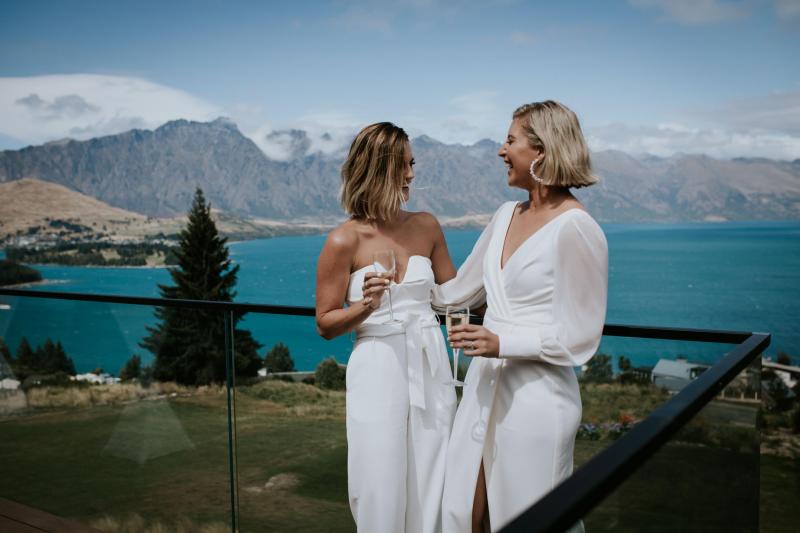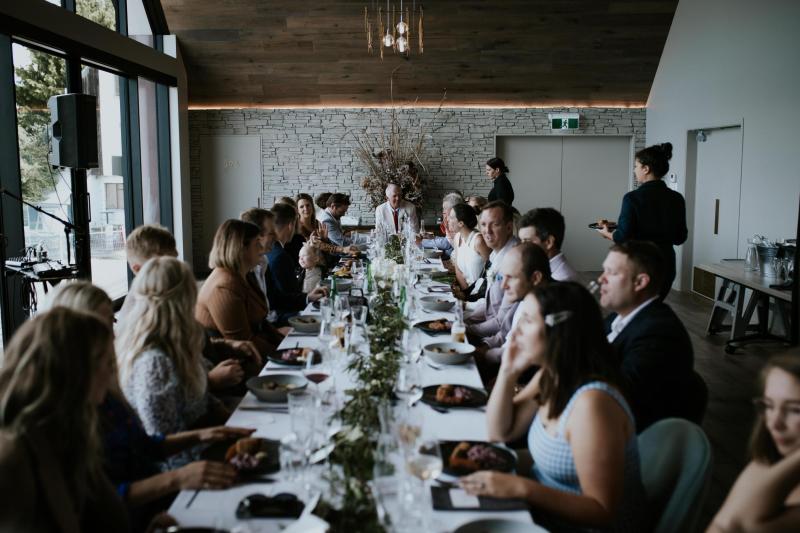 The Dress
Being from Brisbane, Lauren knew she had to visit our Paddington boutique to try on the gowns!
"If I'm being honest, I wasn't 100% I wanted to wear a wedding dress because we were having such a small wedding. But a while ago, I remember seeing the Nikki gown in a photo, and I thought, wow that's a classic little number!


So I wanted to try it on, for curiosity's sake, and thankfully I did. It hugged in all the right places, had some super cute sleeves, yet the split made it a bit modern and fun. The Nikki gown was incredibly comfortable. I decided that if I was going to be wearing the dress all day, I didn't want to be fidgety.  

Also I loved the staff at KWH; they made you feel so special and always had your best interest at heart."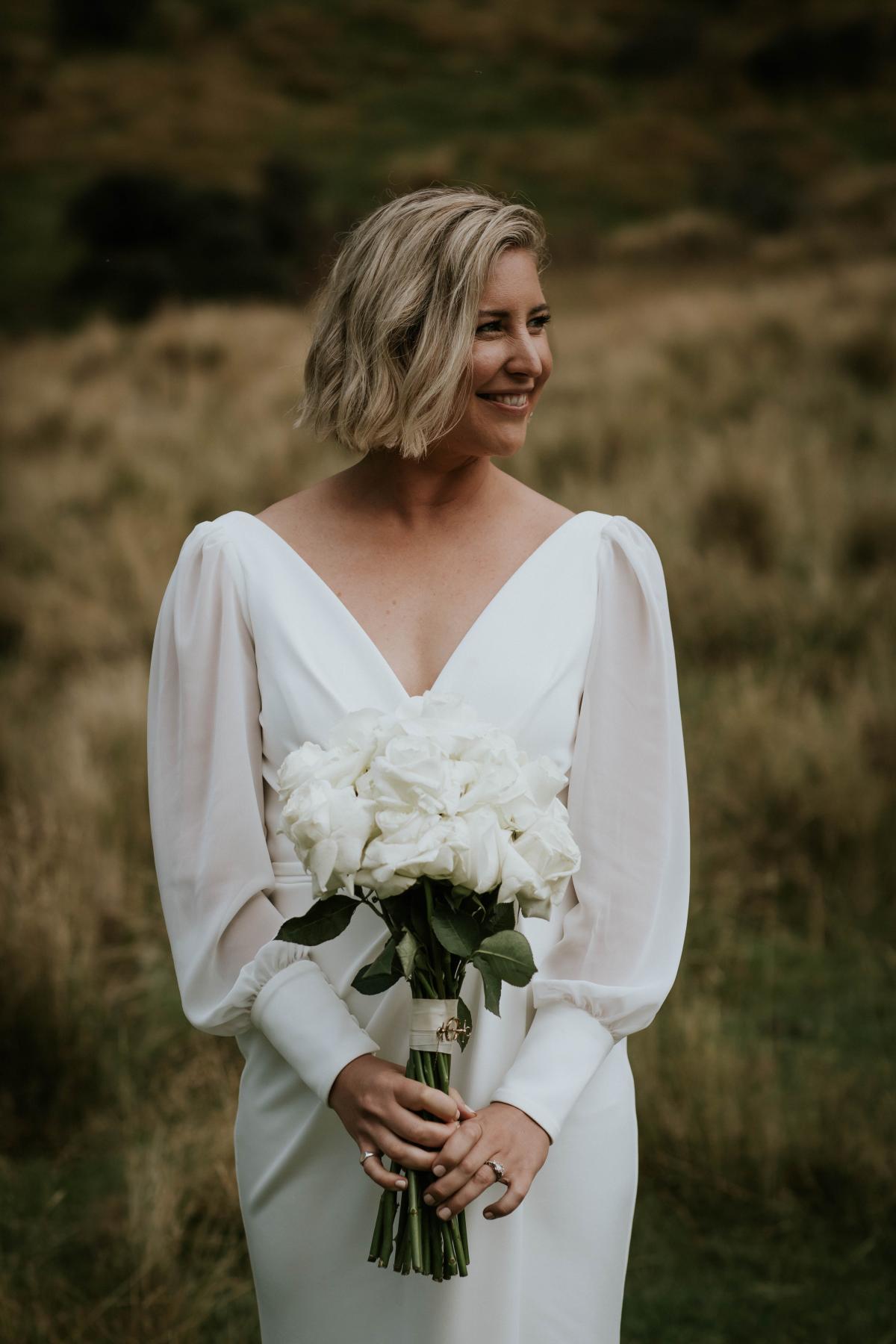 Highlight of the Day
"My niece and nephew walking down the aisle just made me laugh, which was the best cure for wedding nerves. They were only little and kept falling over in the rain (oh yeah, it rained). The speeches were pretty emotional and great. At one point, I think every guest was crying (the best thing about little weddings is everyone is forced to listen to the speeches and get super emotional)."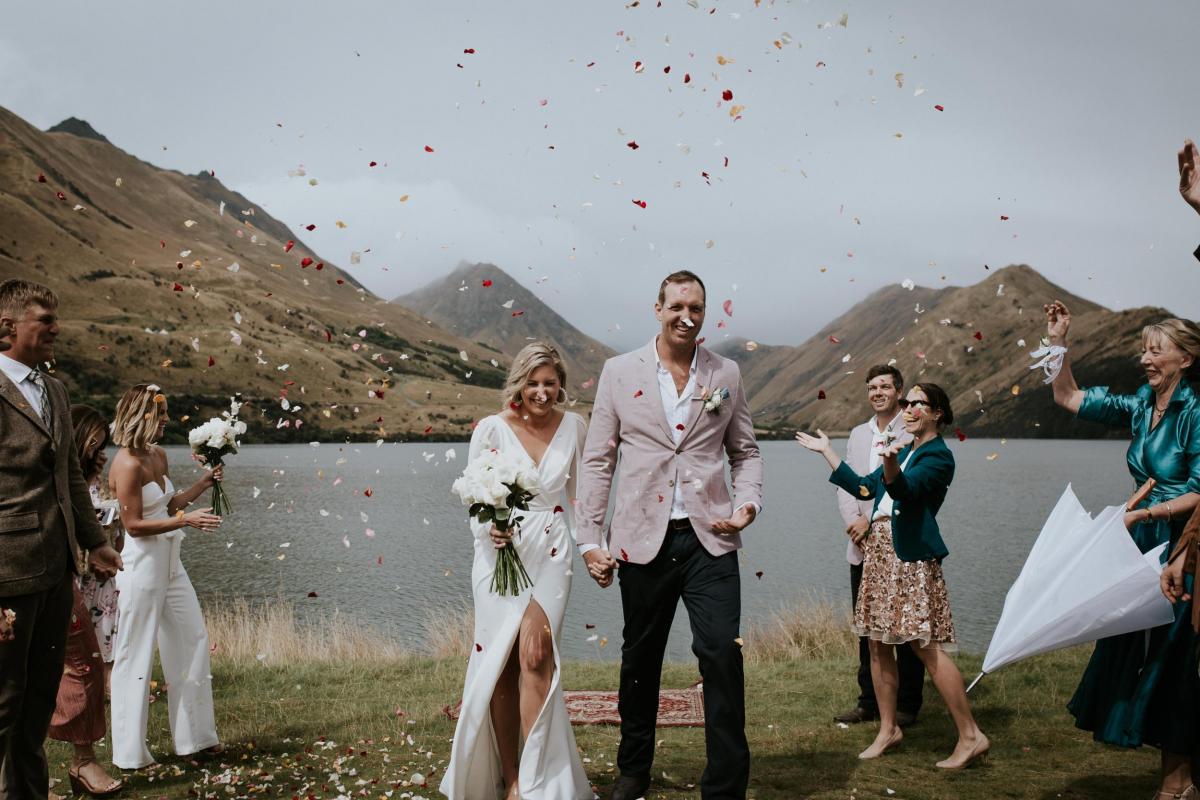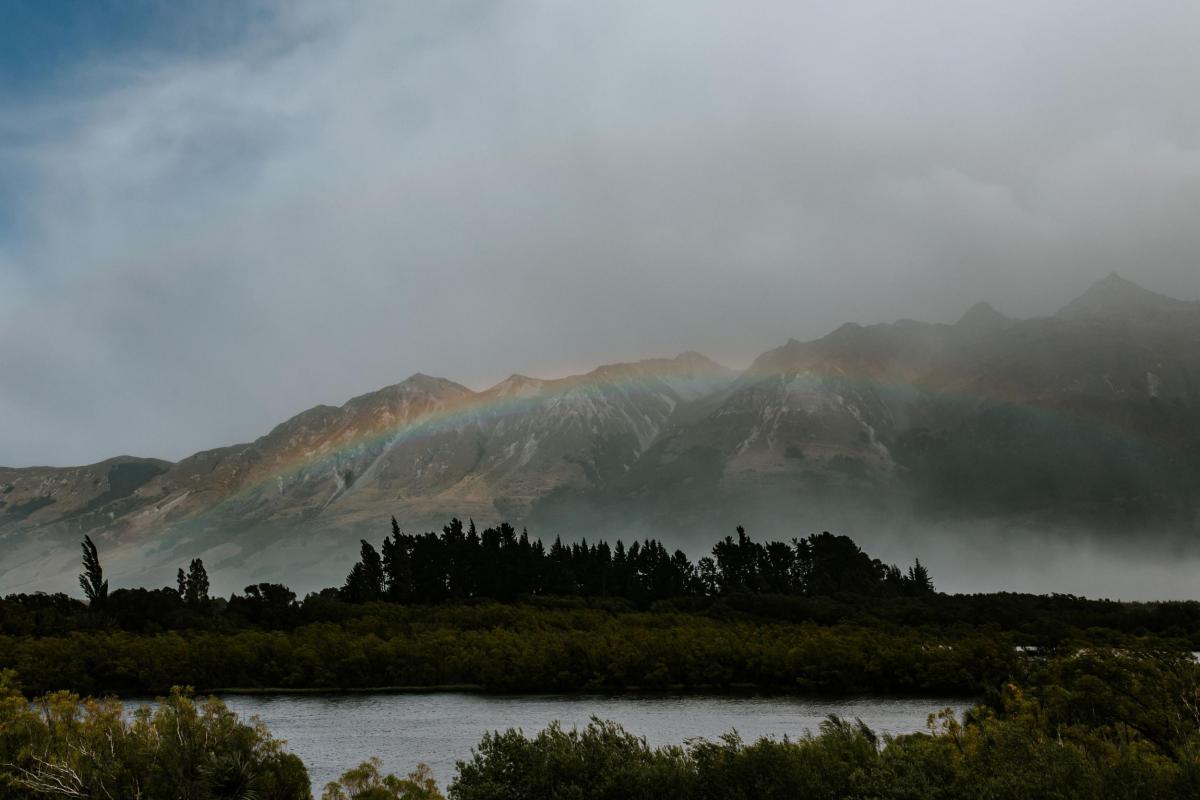 Gown hunting tips
"Go with your gut and what you feel like yourself in. I tried on some beautiful gowns, but the Nikki gown made me feel most like myself. Also, try not to go with what you think will be right for you; you might be surprised at what actually looks amazing."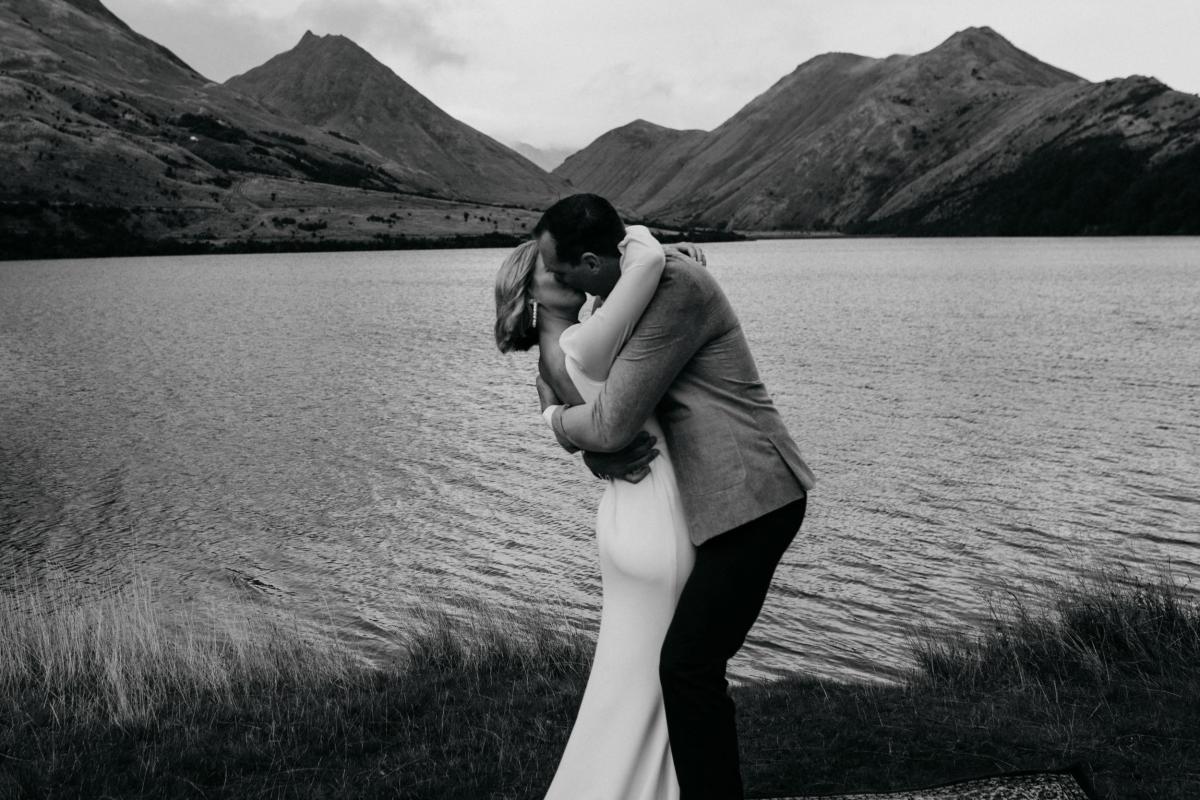 What does love mean to you?
"The little things… coffee and flowers in bed on your birthday, a walk with the dog (when you know your husband doesn't love walking), being able to enjoy and celebrate the amazing moments, but more importantly, enjoying the average day to day together.  
Will once said to me, "I know I love you because when I'm hungover, I want to spend time with you and hang out, and you don't normally want to see anyone when you're hungover."