Small Weddings Ideas: Hosting a Small Wedding (Venues, Costs)

Ideas & Things to Think About When Hosting a Small Wedding
If you've found yourself engaged during one of the most universally-unusual years, it will come as no secret or surprise that weddings have changed a bit — as has wedding planning! What's the number one thing we're hearing from our brides that are planning a wedding during this time? That they're having a smaller wedding than what they had originally planned. So, are you finding yourself searching for small wedding ideas? Wondering how to host a small wedding? Well, one of the first things to consider when beginning to plan out your small wedding is how it will differ from a traditional wedding. Small weddings don't just mean guest list size, which is where most of our minds immediately go; they also mean different types of venues and some changes from the traditions of a larger wedding. We want to give you some of the best small wedding ideas, and tips and tricks we've heard from our own brides these past few months. Read on to get in-the-know before you venture out into planning, or if you've already begun, we hope our small wedding ideas can help you along the way!
An Intro to Small Weddings
How does a small wedding differ from a traditional wedding?
What are some reasons to have a small wedding?
Why are small weddings getting more popular?
So, what would we recommend for your planning?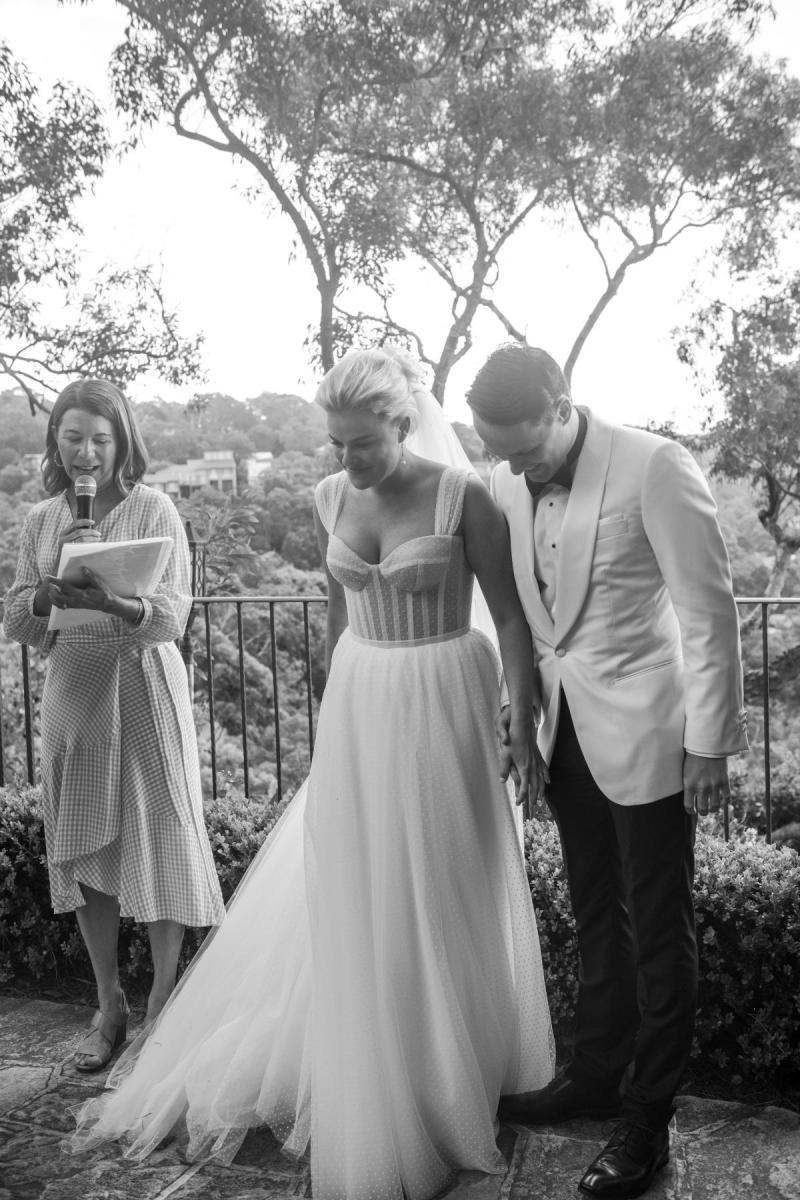 So, what is a small wedding?
Before you start wondering how to host a small wedding, you'll want to think about what it actually means to you to have one. Like we said, when you think of small weddings, most people automatically think of a small group or a limited guest list, but there's a lot more that goes into it than that. Think about the type of venue you might have chosen for a guest list of 150 versus the place you might host a 20-something person event in. Think about how your food, menus, invitations and music might change with a more intimate big-day. (Yes! It's still your 'big' day, by the way.) Your venue will probably be suited for a smaller number of people, you might want to dine family style instead of having individual meals, you may opt for personalised menus and invites, and many of our brides opt for a live band instead of a DJ, which switches the focus from dancing to entertainment. A lot of thought goes into hosting an intimate wedding other than just the guest list.
How does a small wedding differ from a traditional wedding?
We have good news for you — different means good! Your small wedding gives you an opportunity to have things be so exactly right and perfect, in ways you might not have been able to do with five times the number of people. While we understand how hard it can be to cut down on some important guests, hosting an intimate day will allow you to splurge on what truly matters to you. So, how will your new wedding ideas differ? Well, you might be looking at a more casual venue to help things feel more relaxed, flowing and fun. You might also do away with certain traditions with a smaller guest count — throwing your bouquet for example. Then again, if you've got your heart set on those traditions, then come up with ways to make them work for you!
One of the great differences you might find is within your budgeting; you'll now have more to spend on what you love and what personally feels important to you.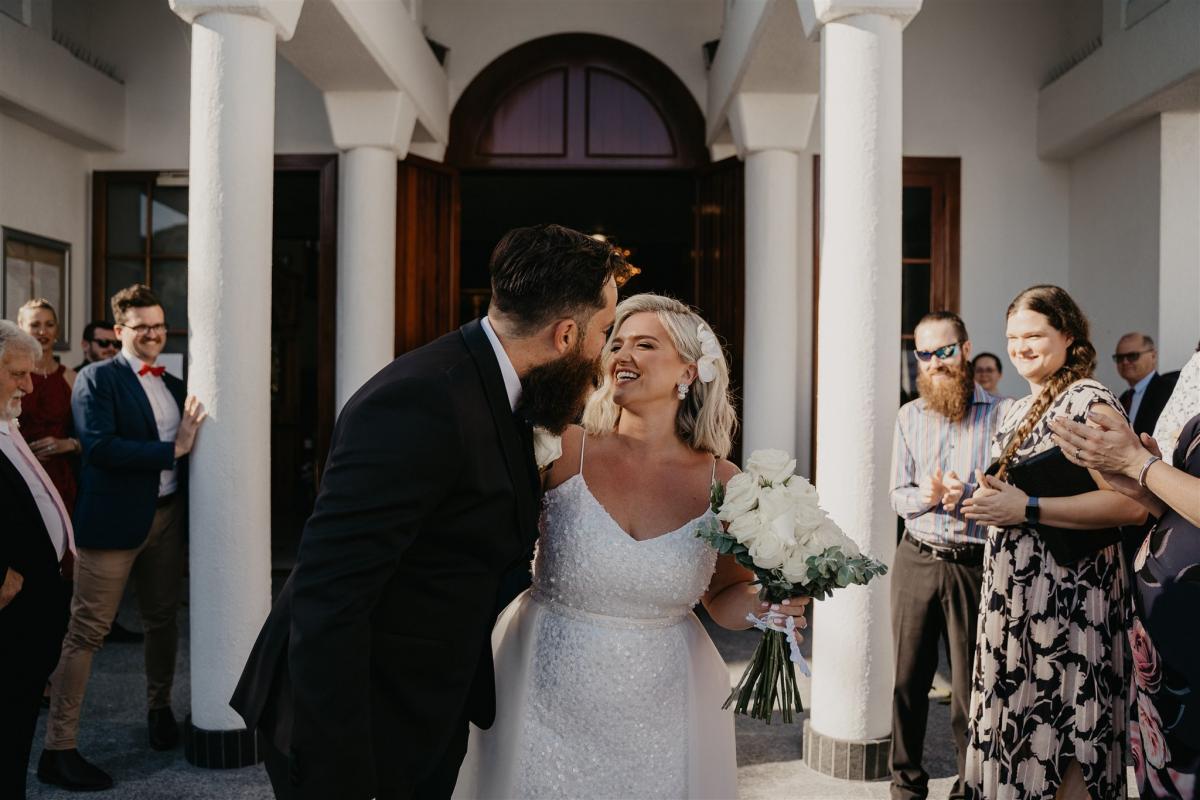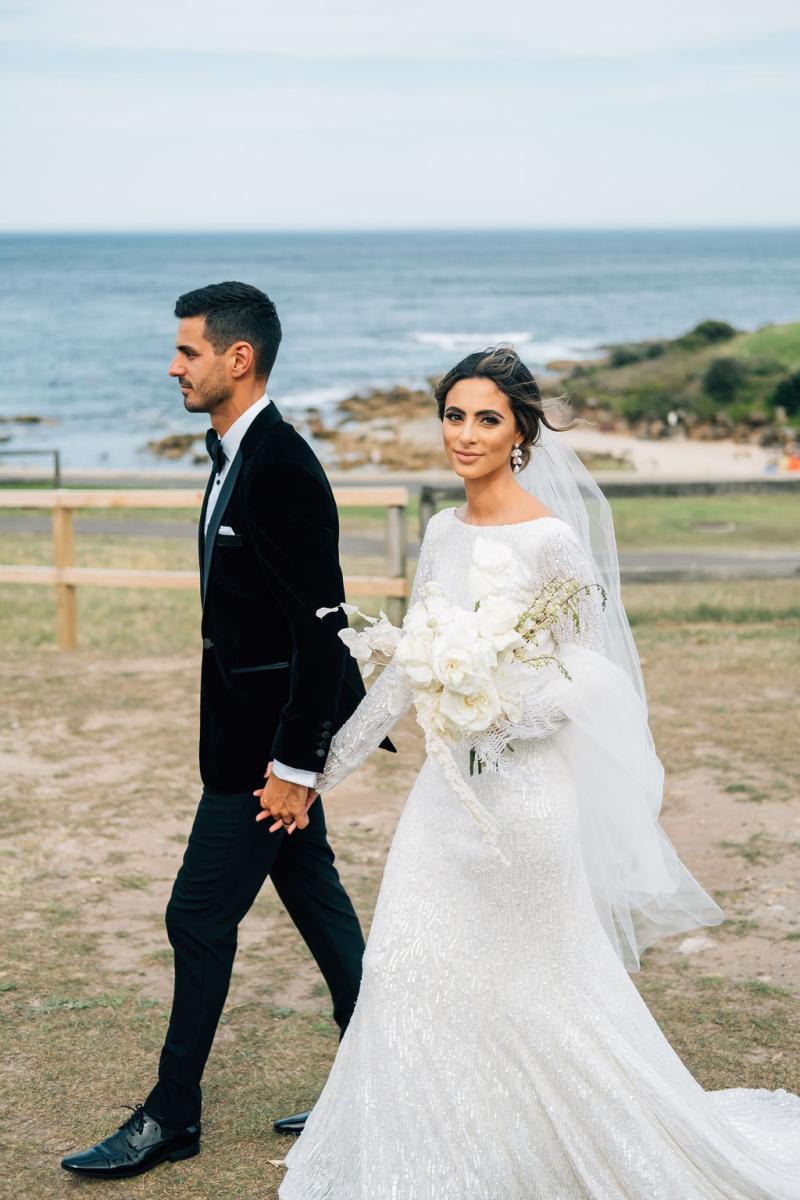 What are some pros and cons?
Like we said, we know it's hard. Our brides are left wondering how to go about changing their plans, how to have a very small wedding and how it all works. What comes to mind for so many of our brides is the people who won't be able to attend a more intimate day and the deviations they'll have to make from what they might have originally envisioned. But there are most definitely a ton of positives that can come from a small wedding—
You truly can be surrounded by only the people who matter most. We know this goes for all weddings, but it's a common theme that there's at least one distant cousin or twice-removed uncle that you'd really just rather not invite. An intimate day lends itself as the perfect reason to truly have only those that matter celebrating with you.
Your budgeting can go towards what's important to you and your fiancée. As we've said, less guests means more budget since you'll be saving on food, space, alcohol and so much else. Our suggestion would be to make a list with your fiancée on what absolutely means the most to both of you and put your funds towards those things. You can invest in a killer photographer, or maybe opt for a videographer you might have thought you'd have to do without before. Maybe even spend a little more on that perfect gown or a bespoke suit for your fiancée.
You can get creative. Some of the best super small wedding ideas we've heard from our gorgeous brides are all of their DIY ideas. If you're having 30 guests rather than 300, that means your menus, invitations, place cards, table settings, favours and oh-so much more can become DIY and creative. You'll now be able to think of things to make your wedding so much more personalised with a smaller crowd that will make them feel like they are truly a part of your day.
At the end of the day, your wedding will be perfect. So often, our brides tell us their weddings had some sort of element that didn't go perfectly as planned. But you know what? On the day-of, you're truly going to be swept up in your own beautiful moment, it won't matter if things go off 100% perfectly. You're going to have an amazing time no matter big or small.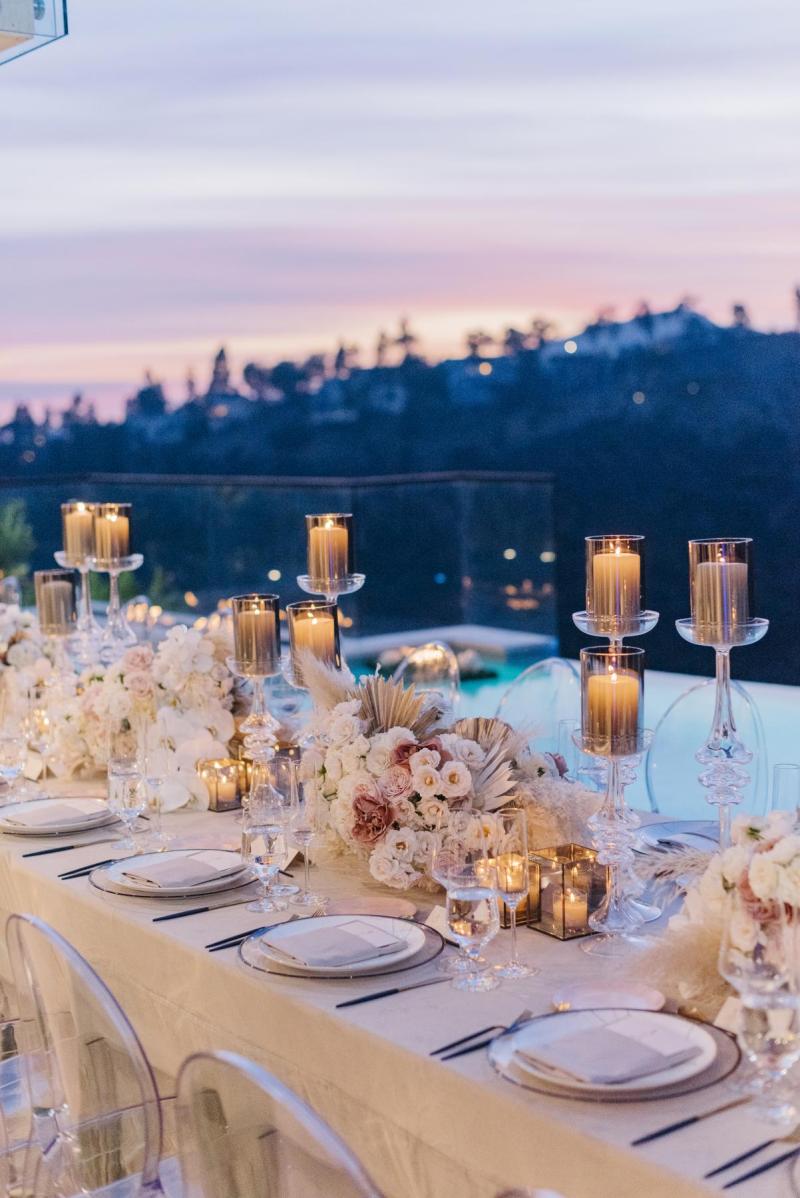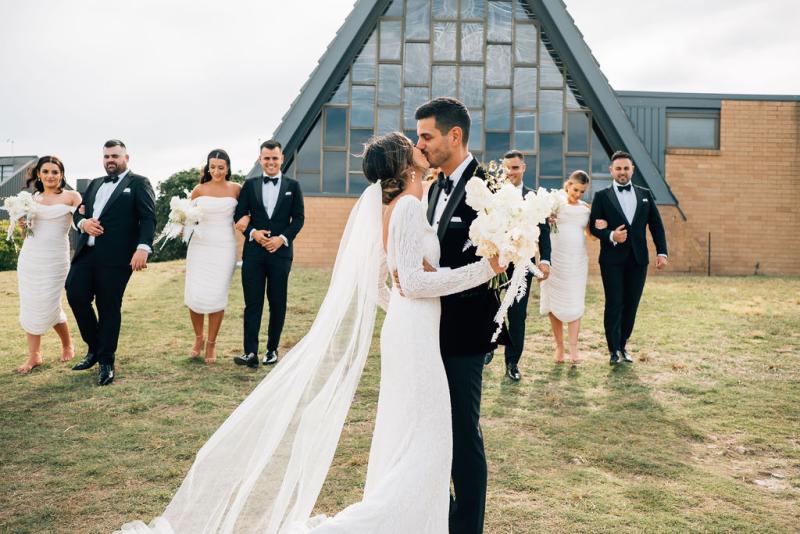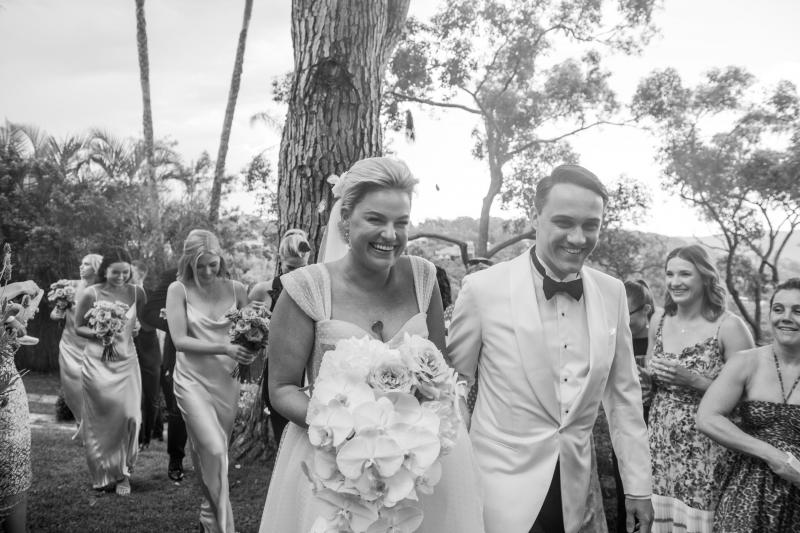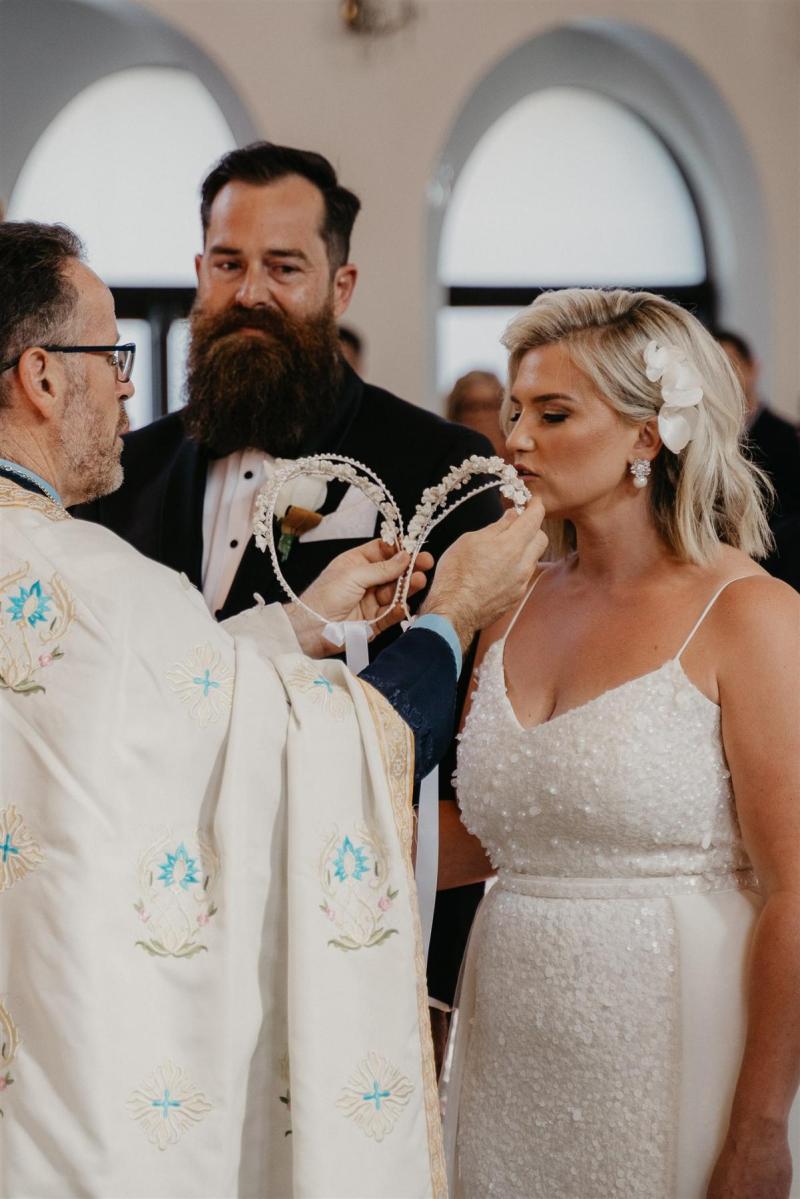 What are some reasons to have a small wedding?
Aside from the positives we've just outlined, there are so many reasons to opt for a small wedding regardless of the times we're in. Your best group of people surrounding you is only the beginning of why people are choosing to go small. Your day will also feel less pressured and more relaxed. Don't worry, it can still be the gorgeous, stunning affair you want it to be, but without the pressing spotlight of so many people and so many little details. Overall, you'll feel more care-free and at ease throughout the whole process with an intimate wedding. Especially in the times we're in now, something to think about is giving yourself the best odds to have your wedding go off when it's supposed to. The likelihood of your smaller day being able to go ahead is so much greater than if you plan something huge and hope for the best. Don't stress wondering about how to keep a wedding small, focus on the silver linings about what having a small wedding means, the rest will come naturally.
Why are small weddings getting more popular?
It's not only because of the pandemic that people are choosing to go small for their big day, plenty of brides were choosing this route for their wedding before this year as well. Intimate weddings have been growing in popularity over the years because of the ease of planning, the relaxed feeling on your day, and the ability to splurge on either a few select things for your wedding day, a honeymoon for after, or something else — like buying your first house — after your wedding is over. Not to mention the beauty of having only your nearest and dearest there; your friends and family will surely love your more personalised, relaxed vibe on the day. There are also an overwhelming amount of gorgeous small wedding venues that will make your day jaw-droppingly beautiful.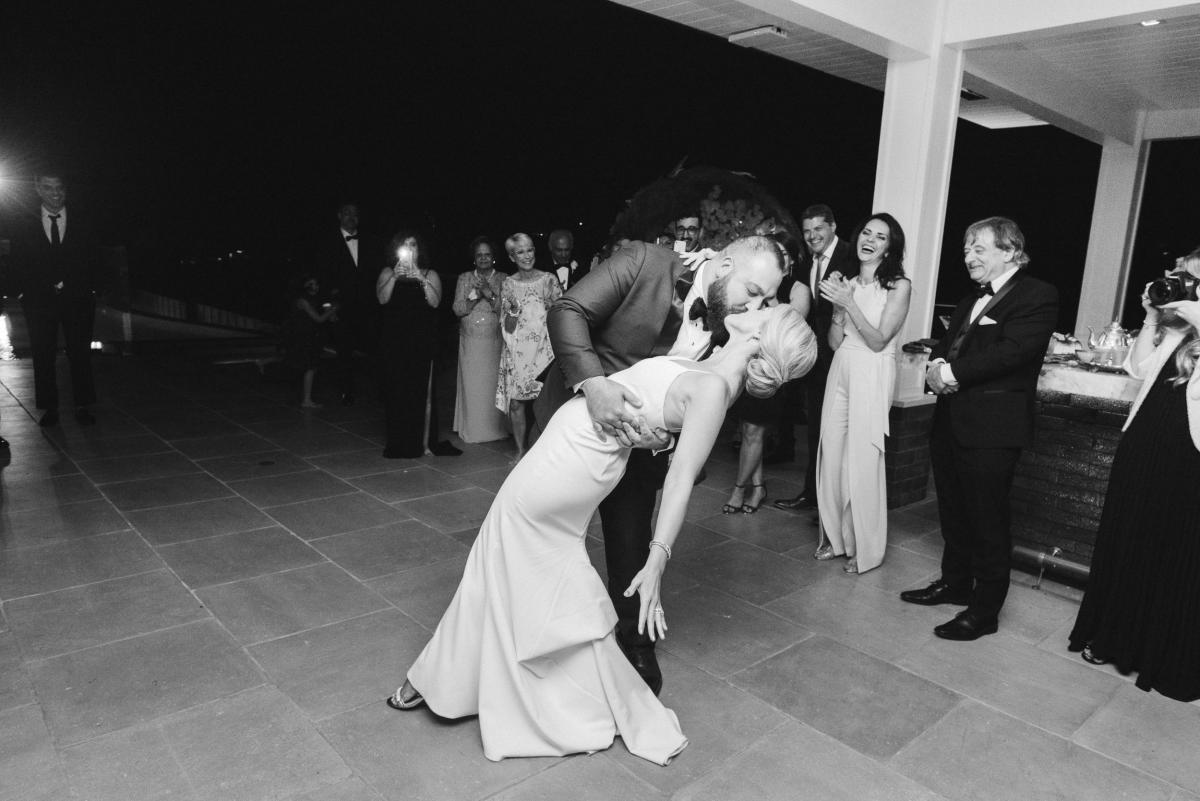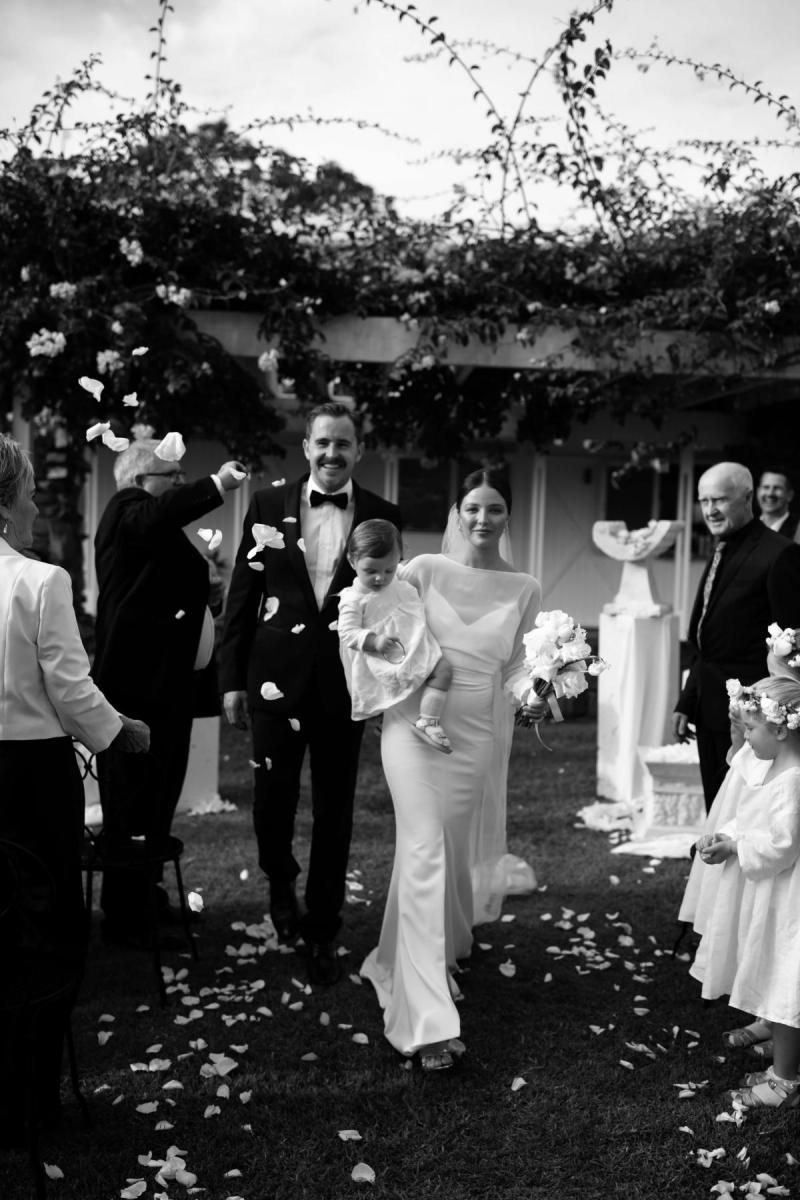 So, what would we recommend for your planning?
The Venue:
Start thinking about intimate venue ideas and what suits you best as a couple. Research in the location you're looking for some small wedding ceremony locations or small civil wedding venues. For your reception, maybe you want to host your day in a private room at a gorgeous restaurant, or on the rooftop of a hotel. Many of our brides are opting for one of their family member's yards to throw a stunning tented party or utilising a small section of a gorgeous, large venue, such as the grounds of an estate or a library.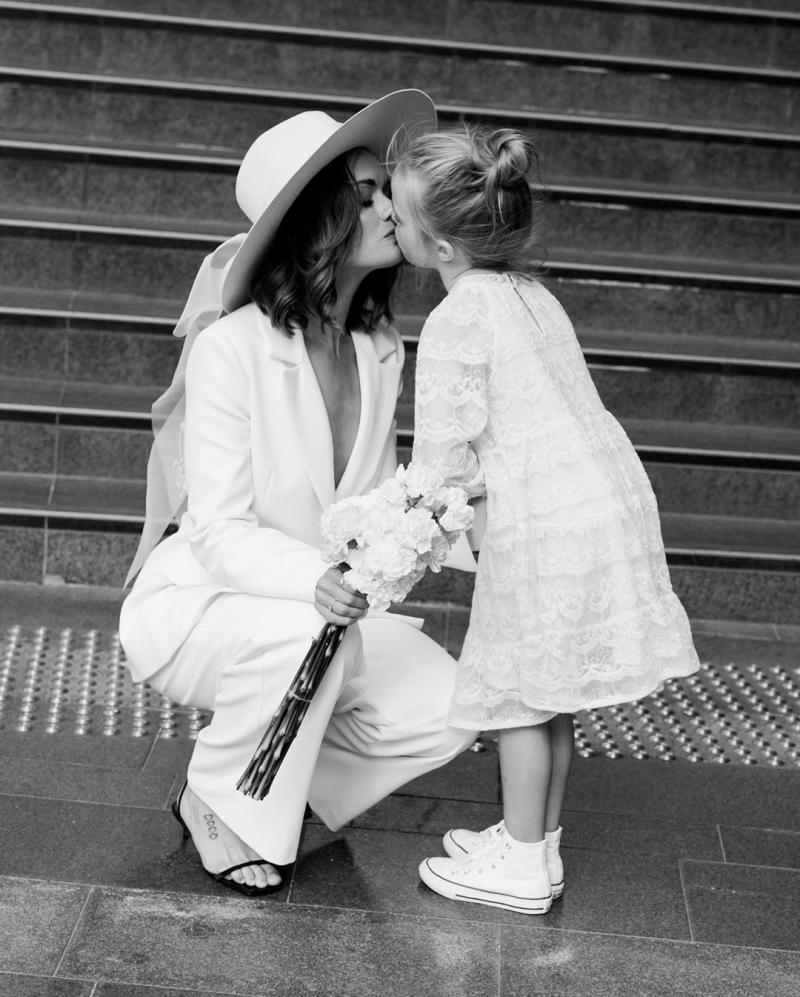 Reducing Costs:
Make a list of things you can reduce costs on. A smaller wedding lends itself to a smaller cake (or no cake!), and having flexibility with things that seem unnecessary with less people. You might also want to opt for a live band rather than a DJ to create more atmosphere and provide entertainment.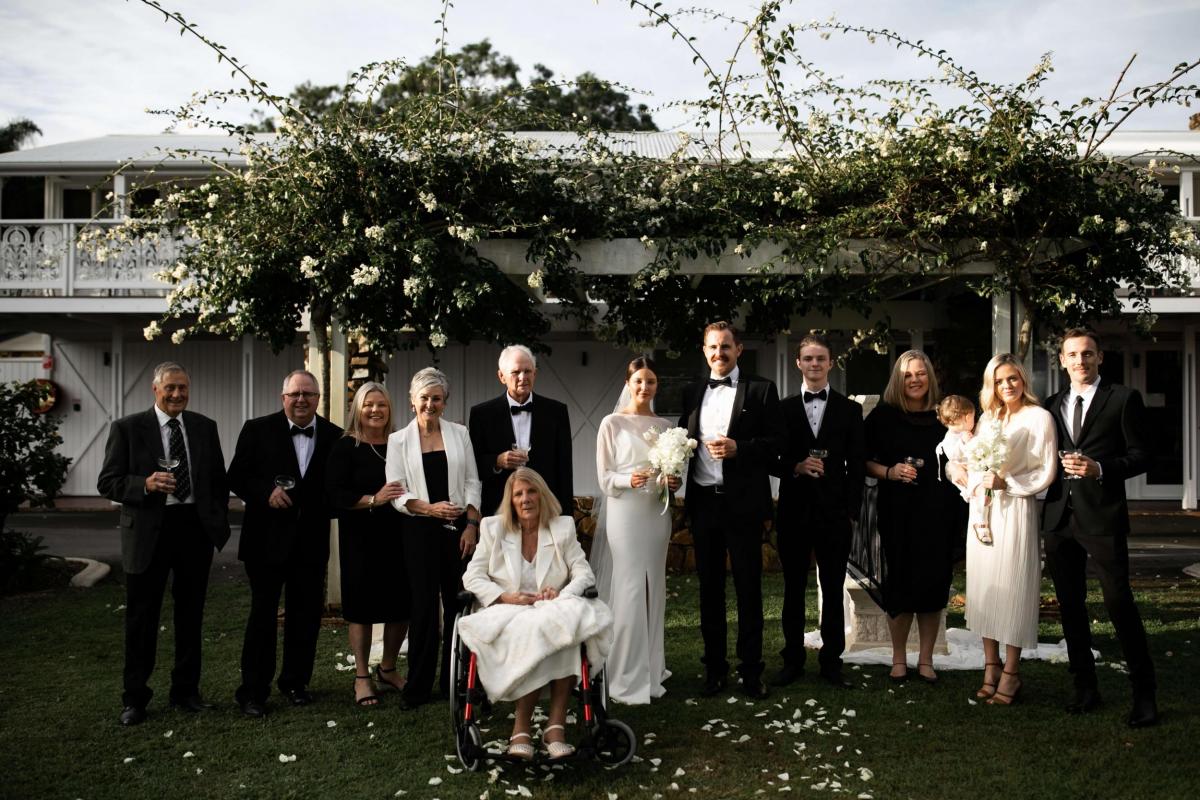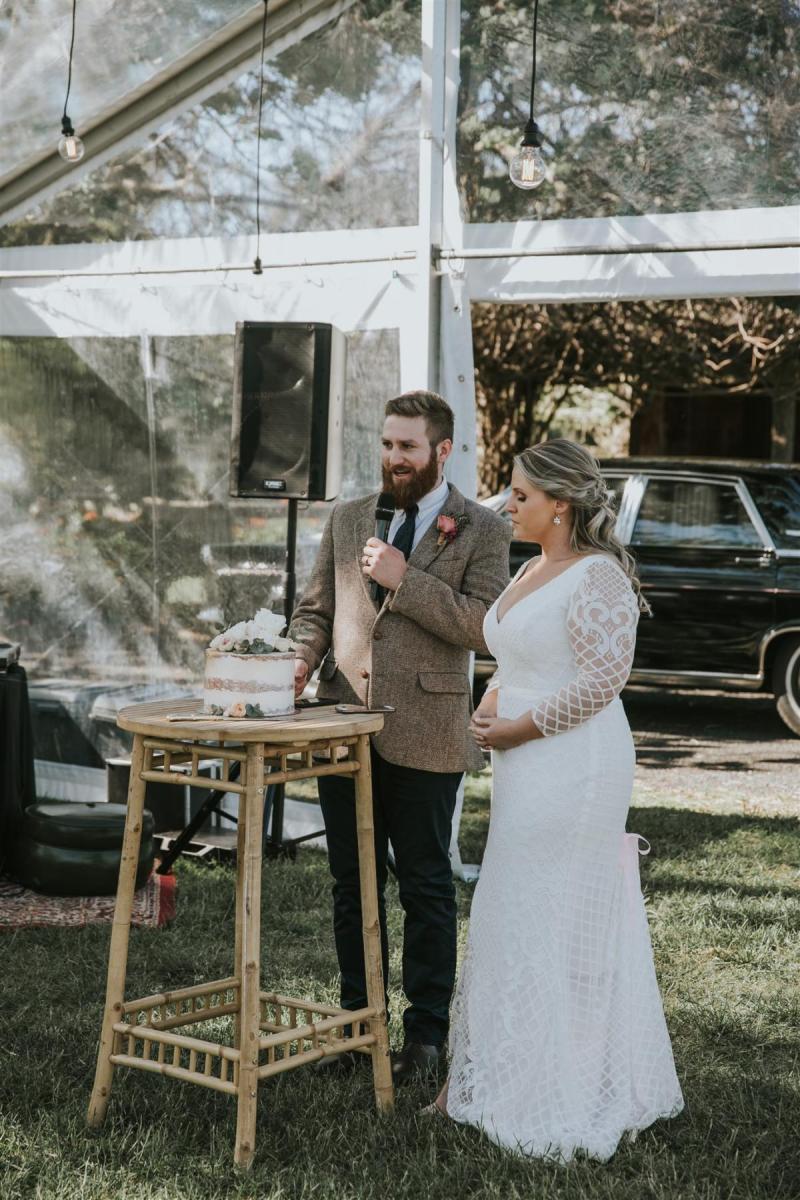 DIY What You Can:
With cost reduction in mind, DIYing your paper goods (like menus and invites), favours or creating personalised welcome boxes for your guests is a fun thing to do (maybe with your MOH) that having a larger wedding usually limits. It's a lot more difficult to make 200 place cards, but a whole lot easier to make 20. The ability to make your day feel more personal is one of the beautiful upsides of a smaller wedding.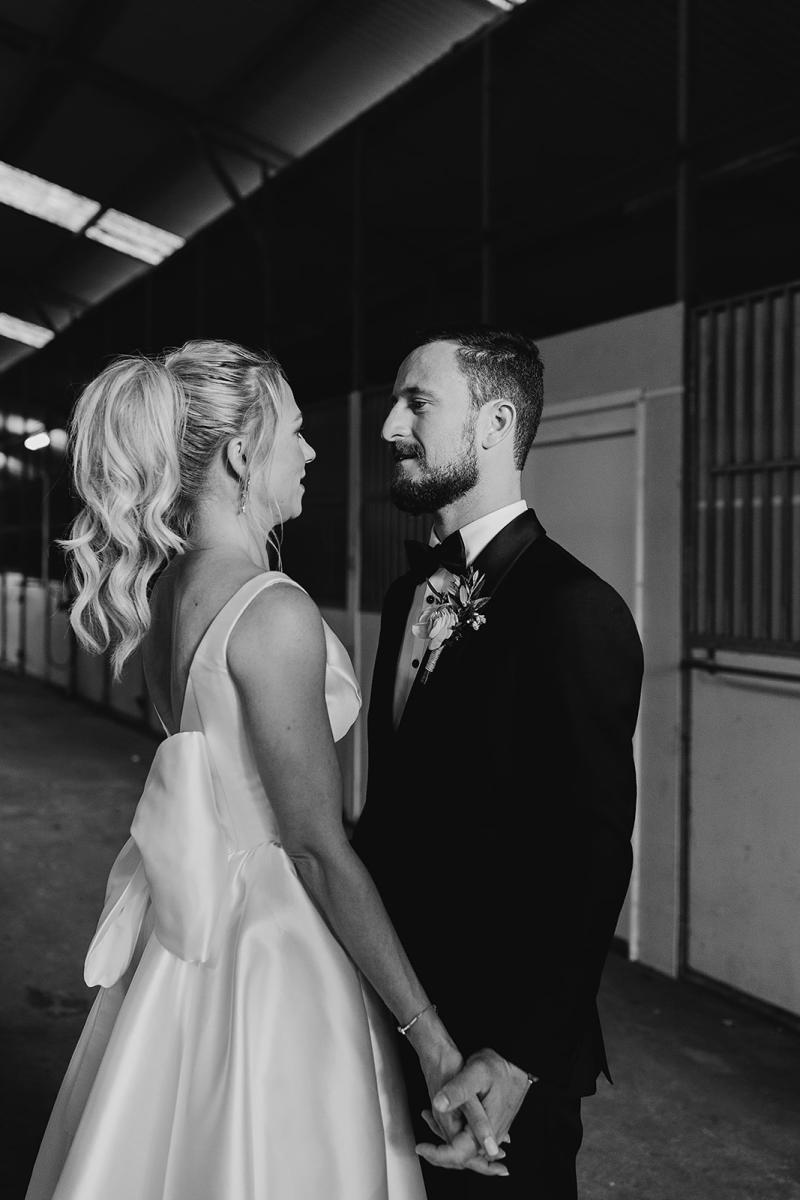 But Splurge On What Matters:
With this in mind, make a list of what you want to splurge on! With potential extra budget left over from the things you are reducing, you can put more towards the things that matter to you most; your photographer, your gown, the florals, and of course, the food and wine! It's a good thing to think about cost in general. Wondering how much a small wedding will cost? Like any wedding, it's entirely up to the couple. You can make it as budget friendly, or splurge as much as you like.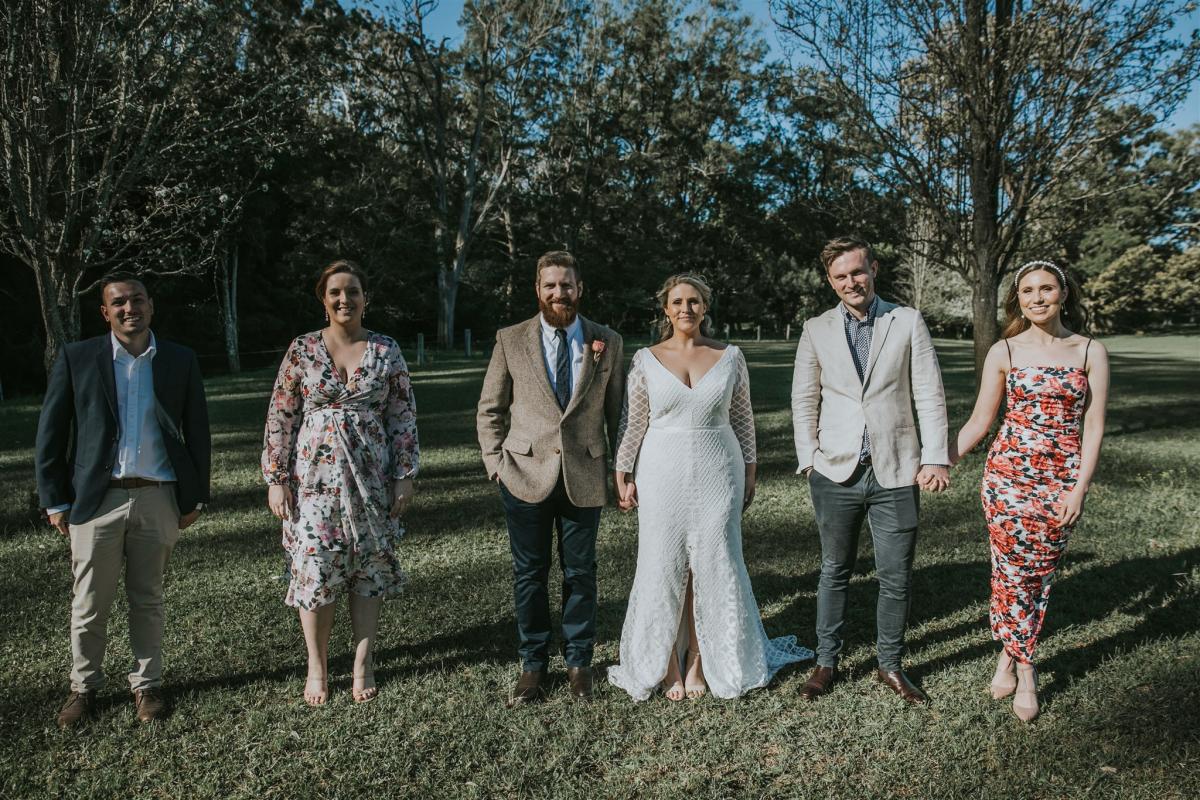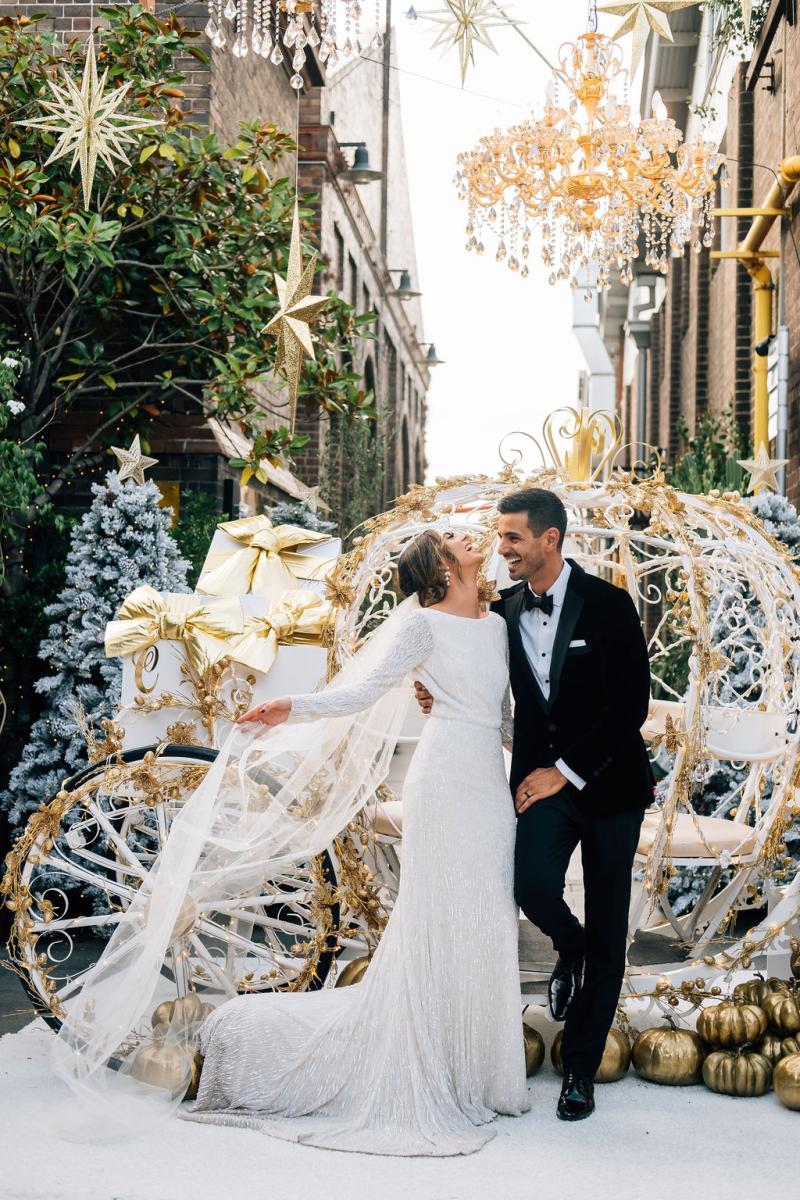 Hire A Coordinator:
If you're worried about the flow of your wedding with a more intimate guest list, and if it's on your must-have list, you might want to look into how much a wedding planner for a small wedding is to help along the way. They will help your intimate day flow seamlessly and go off without a hitch.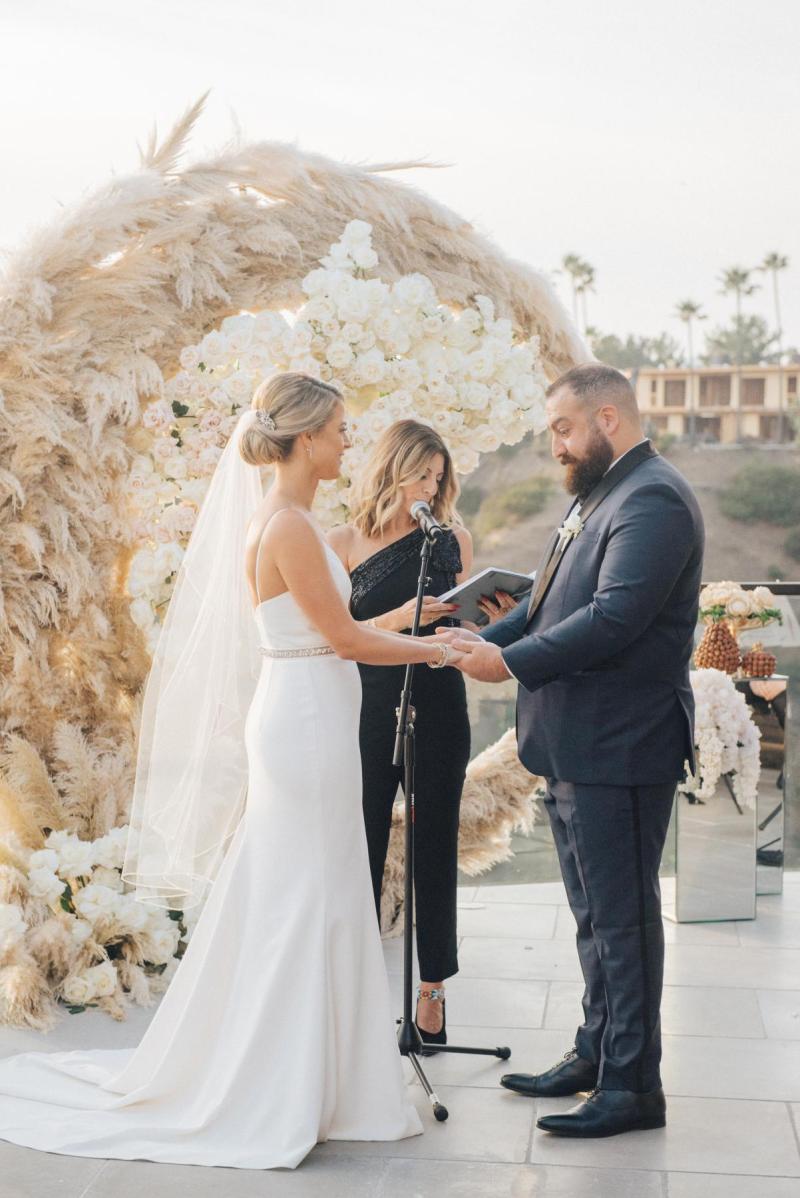 Seating Arrangements:
Seating charts for a small wedding can be a lot of fun, as you'll get to stray from the typical. A U-shaped table is a fabulous idea to make everyone feel close and let guests see each other. A long, family-style table is a beautiful way to serve your dinner at an intimate wedding. With a smaller guest list, there are other options than your standard 5-10 seat round tables that are spaced apart. Keeping things small means you can all be together.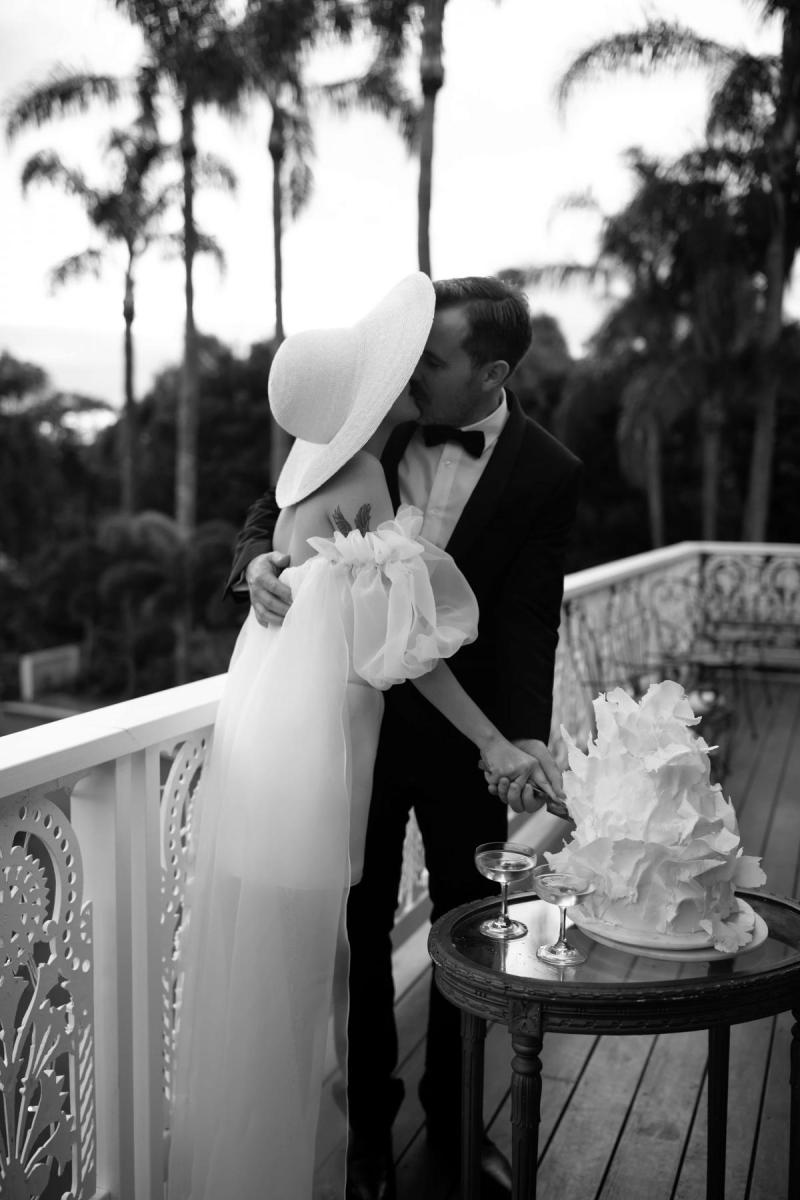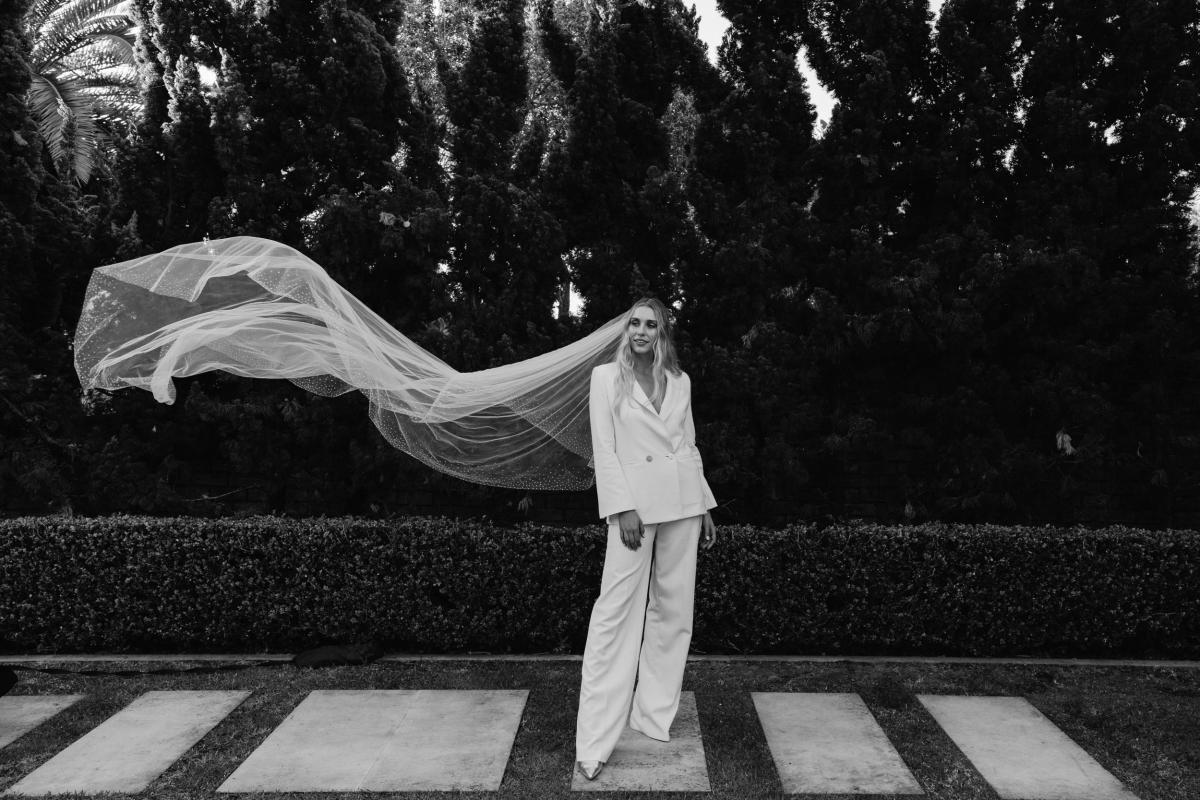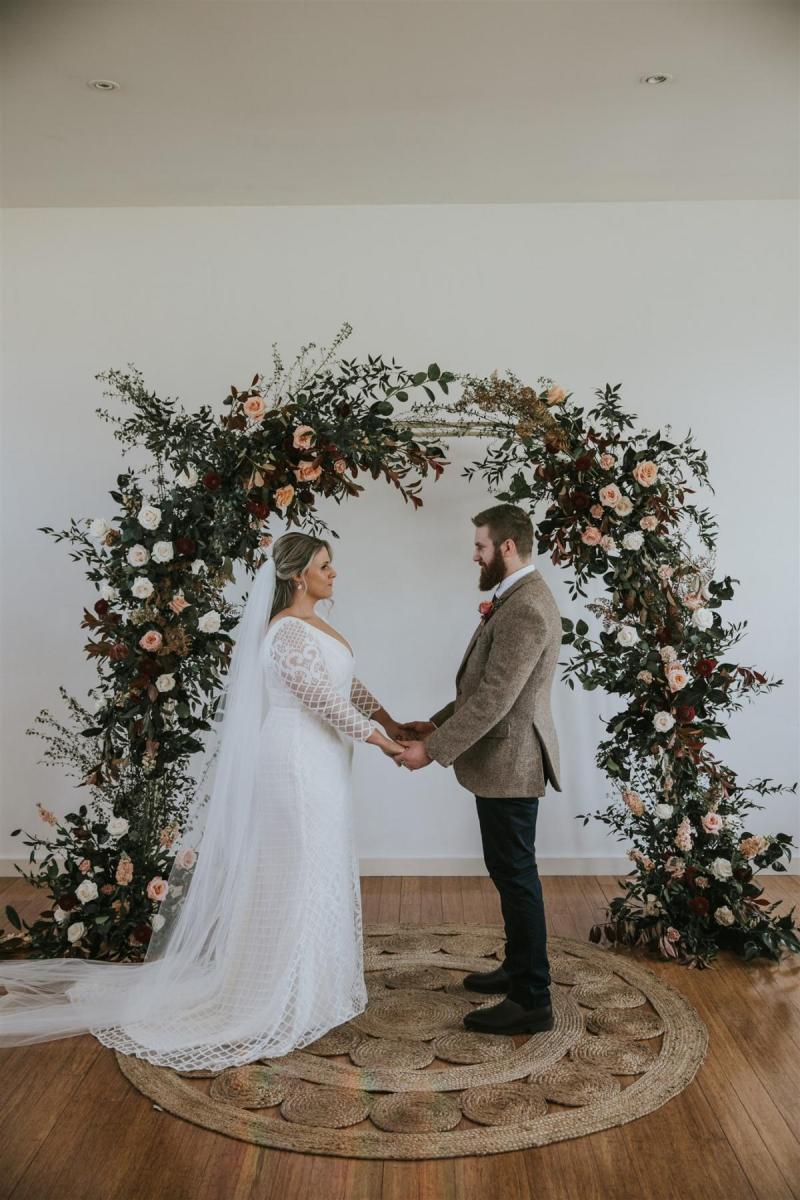 Do What Feels Right:
Bottom line — do what feels best for you. An intimate wedding lets you curate your day to perfection and gives you more control. Forego those traditions that don't work for you, whether because of your smaller guest count or not. Don't feel forced to sleep separate from your fiancée the night before, don't feel forced to have someone walk you down the aisle or to have a massive bridal party. Maybe speeches, a bouquet toss and dancing don't feel right to you with 30-ish people. It's your big day, so make it exactly the way that feels right for you and your future spouse.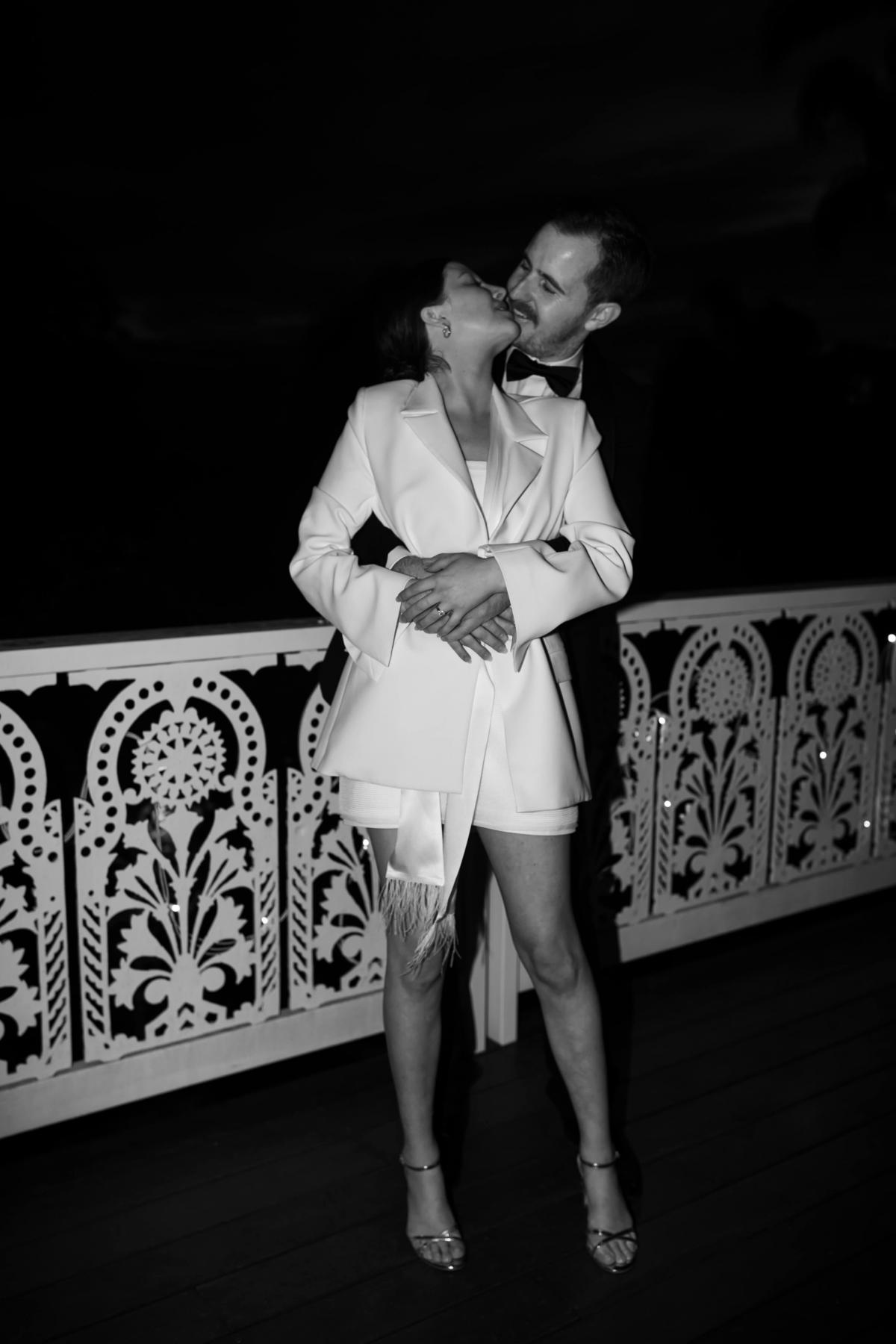 Feeling ready to start your planning? We can't wait to see you when you're ready for one of the most fun parts of wedding planning — choosing your gown! Book in an appointment with us for a personalised styling session so you can try on all your KWH favourites.
Planning for a small wedding during COVID and want more of the best small wedding ideas? Check out our other blog posts here about COVID wedding planning and here about small wedding formats!