What is a Small Wedding? (Elopement, Intimate, Micro, Minimony…)
Small Wedding Formats to Consider for Your Big Day
Before the start of this (shall we say?) unusual year, there was already a trend in the bridal world towards smaller, more intimate weddings. Due to COVID that trend is considerably even greater as many brides are finding themselves with only the option of a small wedding if they want to go ahead with their big day in the near future. Small weddings are still incredibly gorgeous (sometimes even more so with more decor budget) but have smaller guest lists, sometimes literally just being you and your fiancée and maybe one or two trusted few. Much like traditional weddings, intimate weddings still incorporate the most important things: IE the things that define a wedding for you and your significant other. For some, that means having a photographer, your SO by your side, a beautiful backdrop and some killer food. For others, florals and live music are must-haves. Other brides are still keen to have as many people as possible, maybe the super-mini wedding isn't as appealing to them. Whatever route you take, as much as a small wedding is very much still a wedding, there will of course be slight differences from what most would think of as a traditional big day.
A small wedding will, first and foremost, have a lessened guest count. For some, this means an intimate day of less than 100 people, others opt for a minimony of 10 people or a micro wedding of 50 of their nearest and dearest. However you decide to plan, though, you'll likely have less than a standard 100-200 person guest list. Small weddings also often break away from some classic occurrences, such as a bouquet toss, or having a large wedding party. Along with COVID restrictions, most small weddings are now held outside and have an emphasis on safety (mask-wearing, distancing and lots of sanitiser.) But, as we've said, at the end of the day it's still your special day and it will be uniquely your own in the most beautiful way.
As we talk to so many brides on a daily basis, we've discovered just how many positives there are with hosting an intimate wedding day. You'll get to prioritise your budget for the things that are most important to you (photographer, gown, food, etc.), you'll also get to be absolutely sure that only your closest and most important friends and family are there to support you on your big day (no more dealing with your distant auntie whose invite you'd rather got lost in the mail), and you'll be able to have an incredible reason to celebrate and be joyous about the love between you and your fiancée. Of course, that's what your big day would be about anyway, but it seems all the more poignant nowadays.
Because of all of these wonderful reasons, we think having a small wedding is a fantastic idea and we have a hunch we'll be seeing this trend last for quite some time given the climate we're in. Something else to consider; when the world goes back to "normal" and traveling is a bit easier, you'll be able to plan a killer honeymoon for a later date with your reserved budget if your plans have downsized.
If you're finding yourself in the midst of planning for a small wedding, you might be wondering what option is right for you. We want to break down some of the more popular small wedding choices and help you navigate your decision making based on the stunning weddings we've seen go off without a hitch during these past few months and even from small, intimate weddings prior.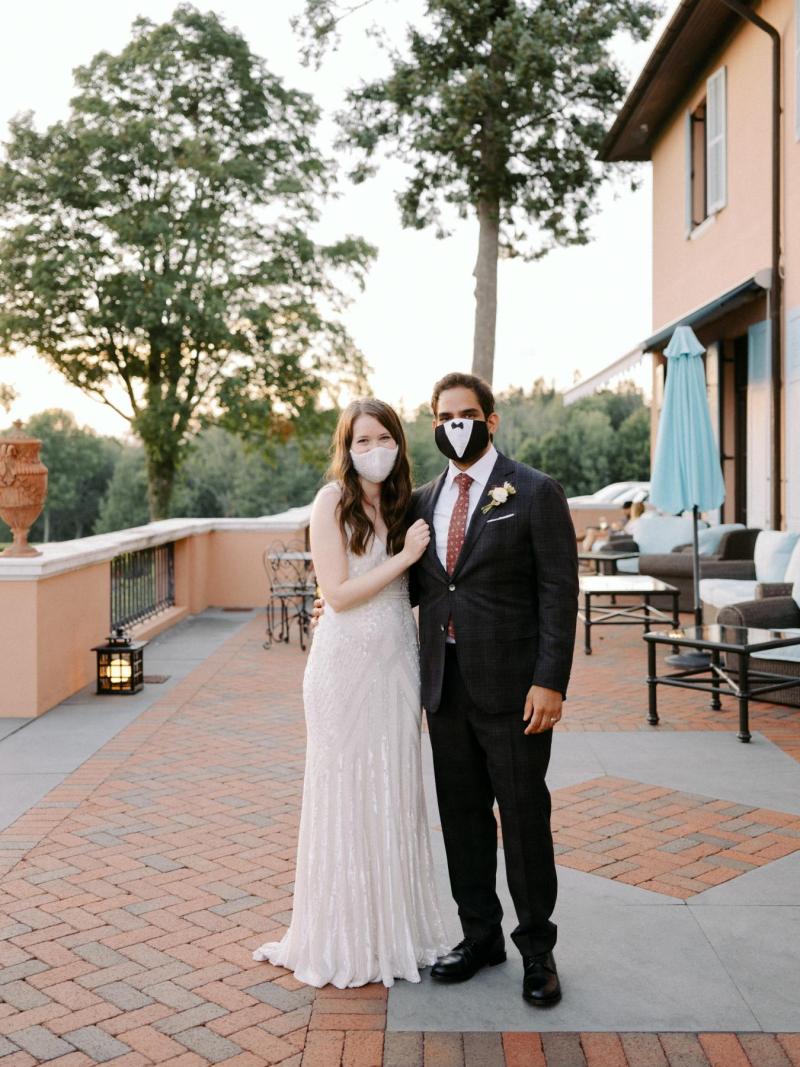 The Minimony
This is a fantastic option for brides who are looking to host their wedding on their originally planned date in the near future, and then hold off on doing their big bash until later. A minimony just encompasses a ceremony at an intimate venue, no reception or after party, and usually has a max of 10-20 people. A stunning choice for you and your fiancée to get beautiful pictures, for you to be able to wear your wedding gown and to celebrate your love and marriage as planned (with just some changes for the time being.) A minimony allows your plans to go ahead on your chosen date (which is great if your date has some significance) and then still have your big, fun party later on in the future, giving you something to look forward to and two days to celebrate. Of course, not every bride will opt to do both, but either route you go, your minimony will give you beautiful memories of your wedding day.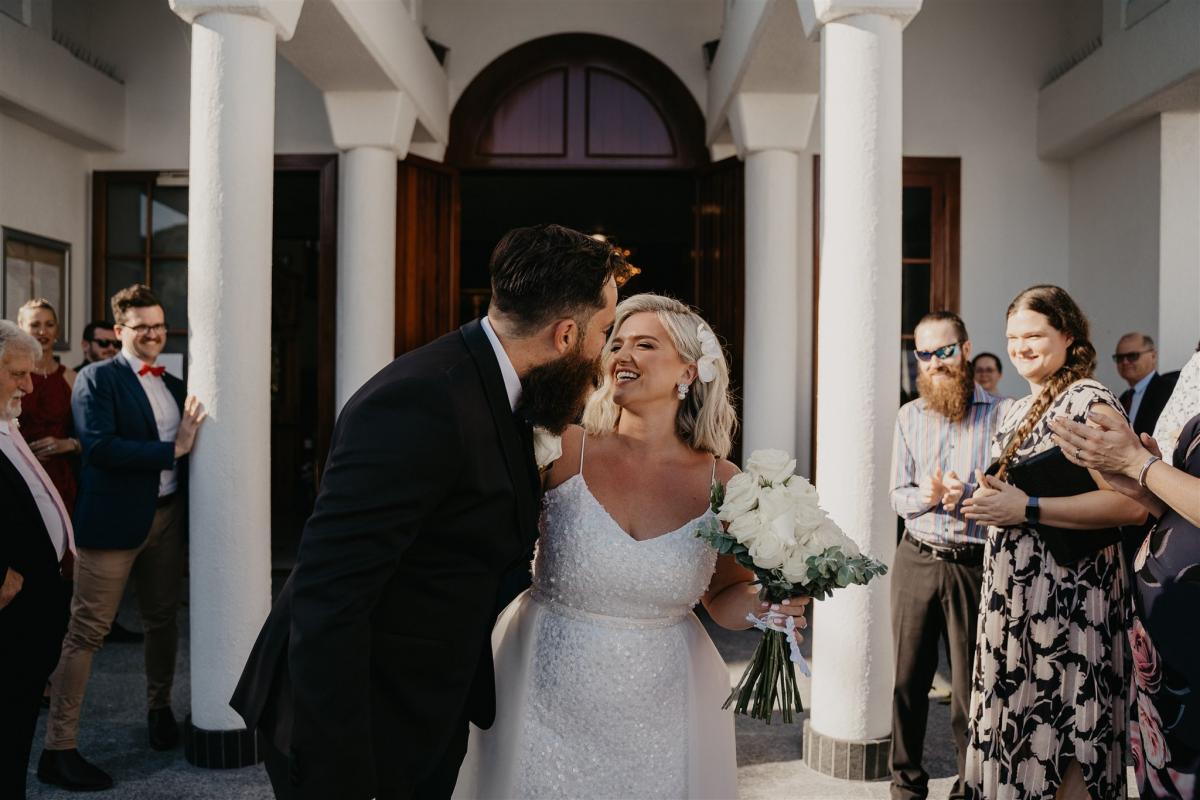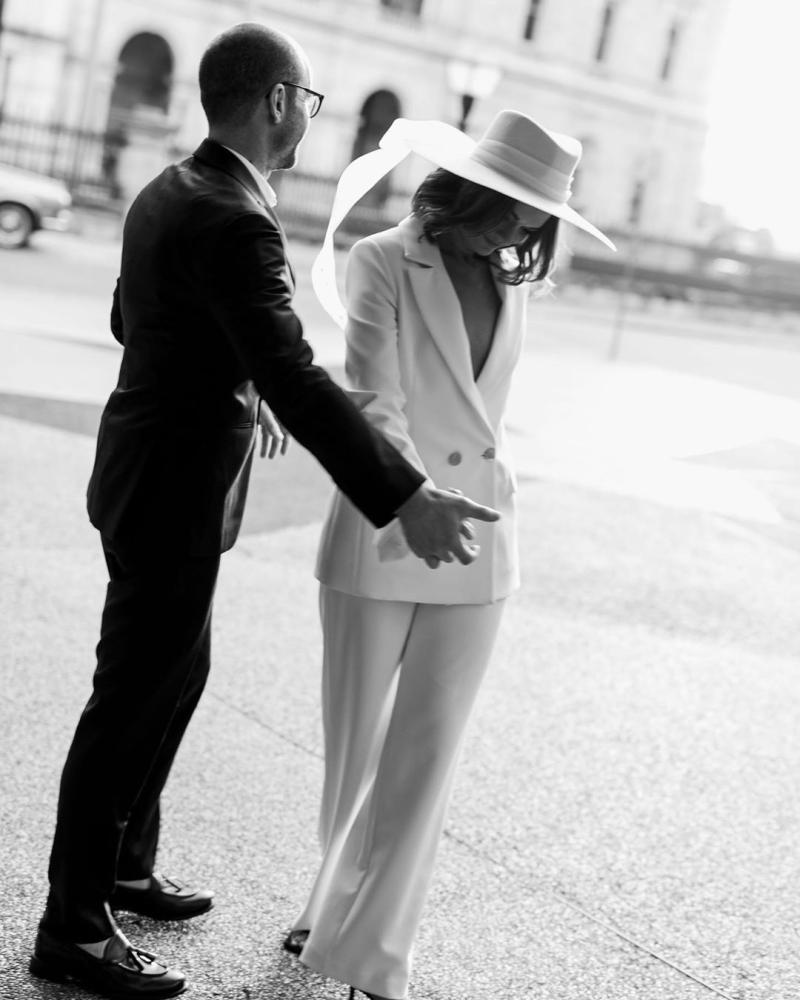 An Elopement Wedding
An elopement wedding has been a long-standing option for brides who wanted to opt for a small wedding with just themselves, their SO and one or two (or a handful) of their nearest and dearest. Elopements are still very much an option for brides at the moment. Depending on where you are in the world, travel might be limited or restricted, but elopements don't have to be in a faraway or tropical destination; you can elope in a cars-drive-away location and still find something beautiful that looks like you're in a completely different town or country. This option will let your wedding go ahead, and bring you to a beautiful location that takes you out of your current space. Even going just a little further than where you live can remove you from the craziness that 2020 has been. (If you're planning a stunning elopement, we'd love you to check out our ELOPE collection which ranges from gowns to suits to jumpsuits, perfect for the eloping bride-or anyone looking to make a statement!)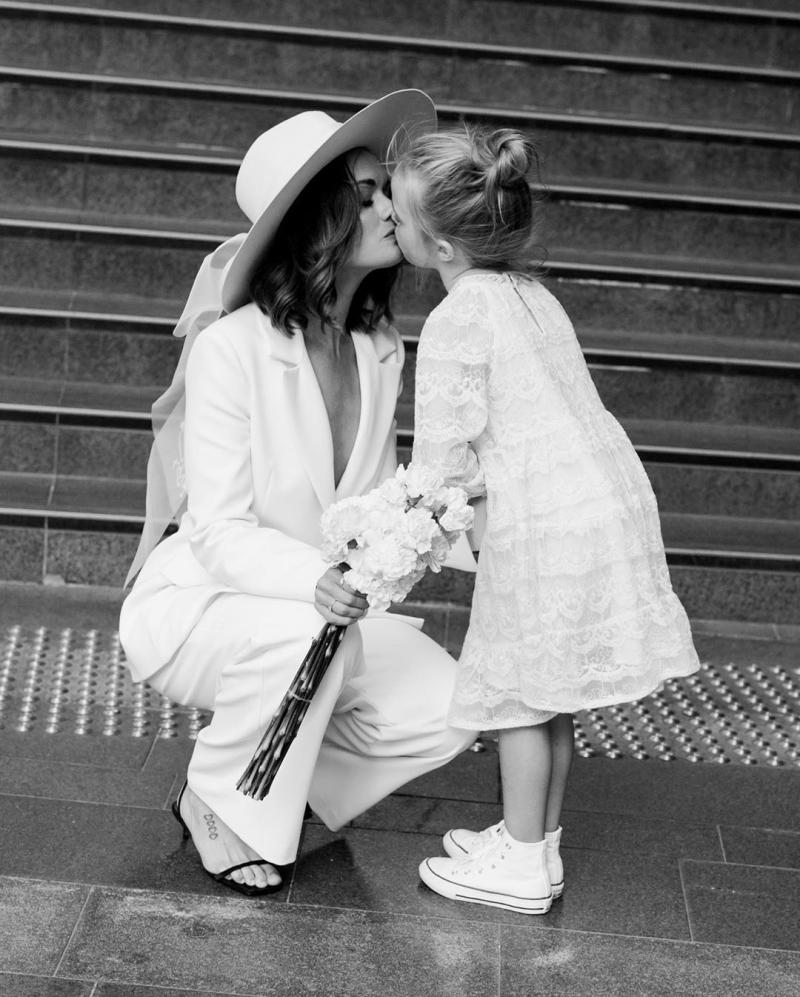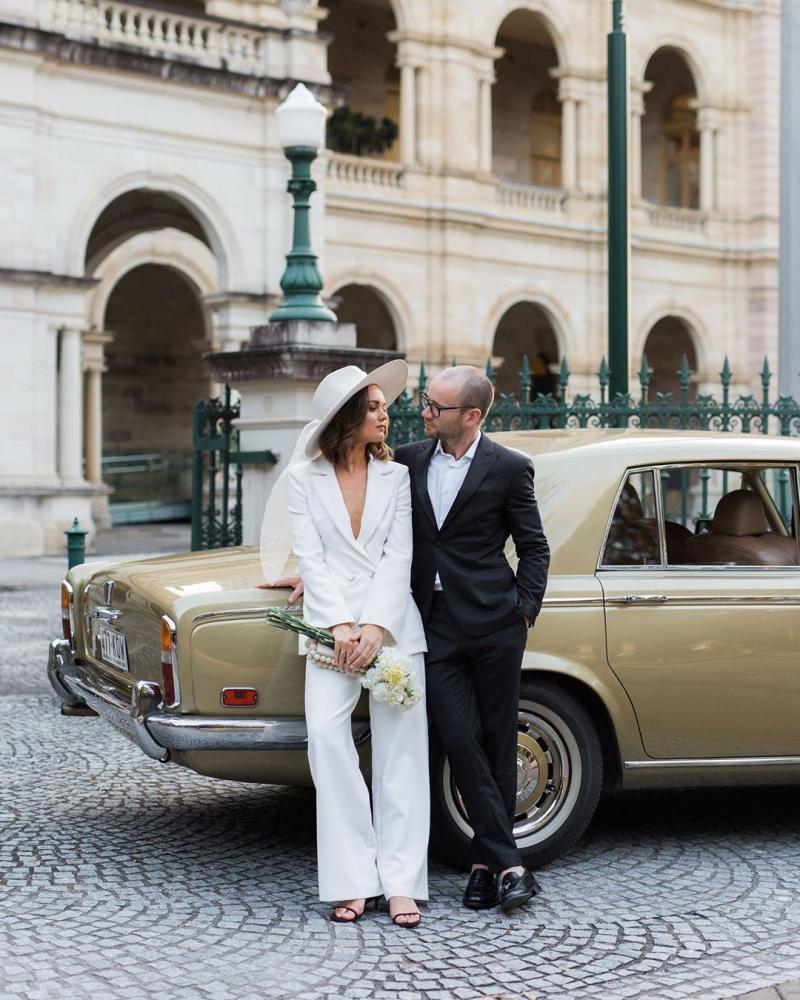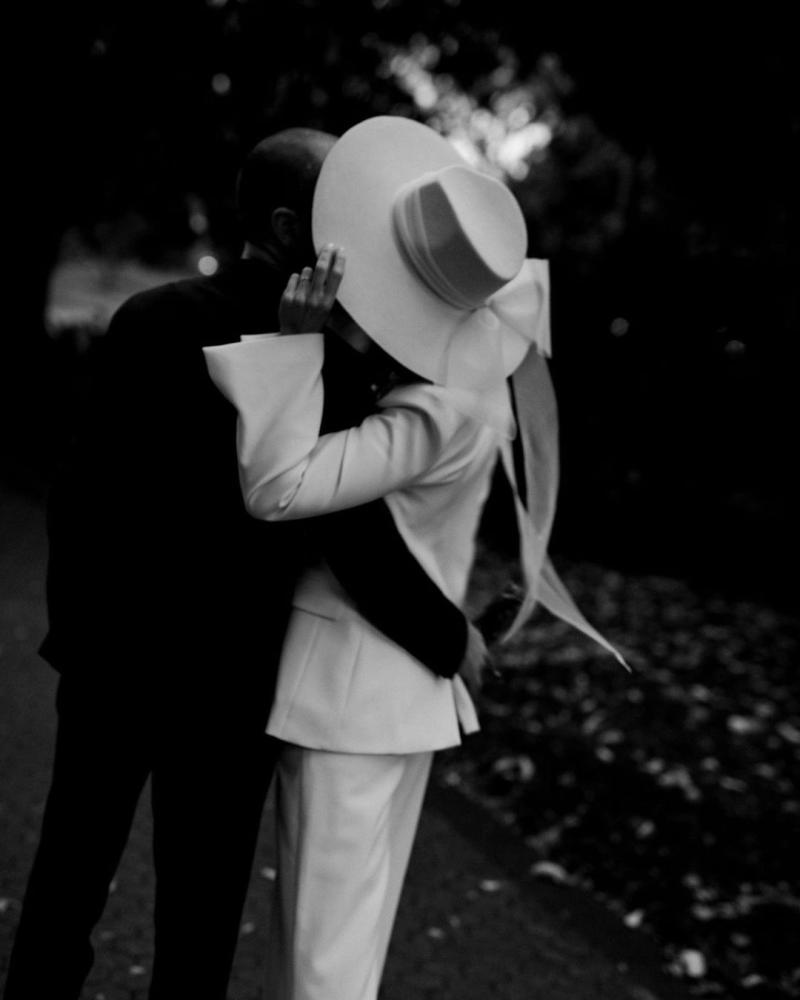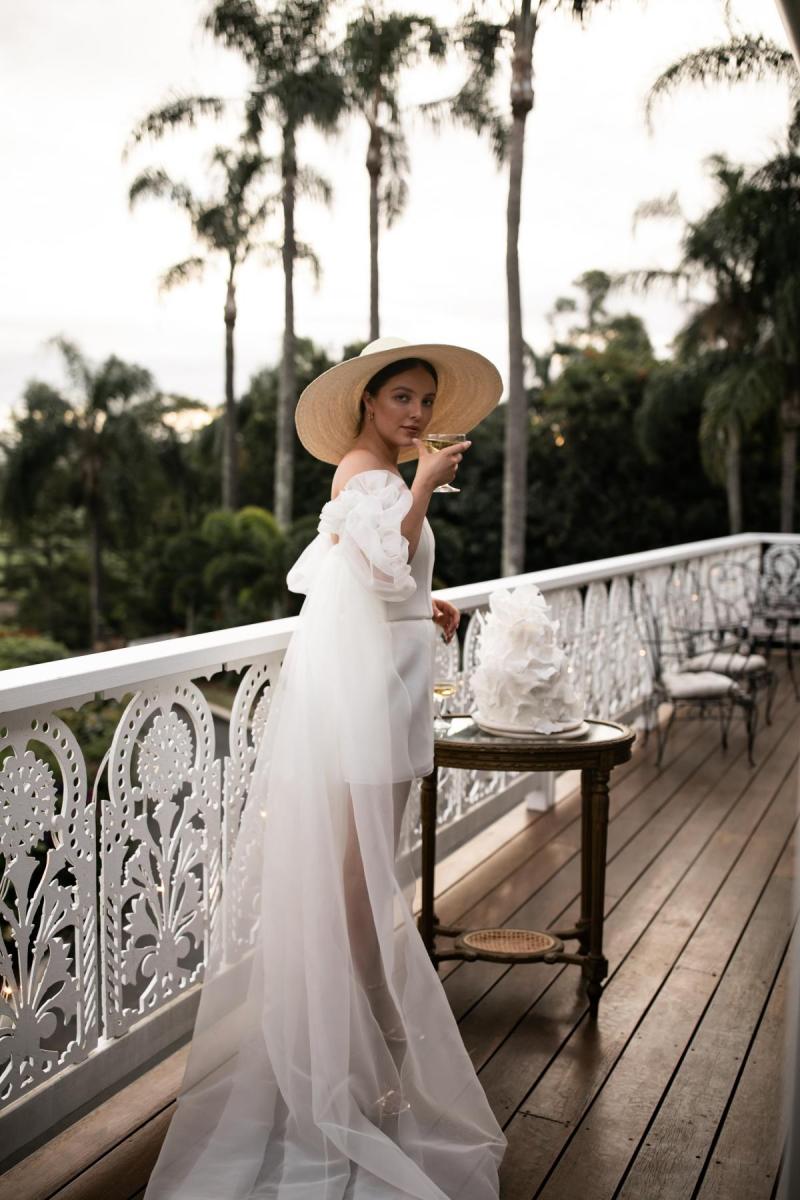 A Micro Wedding
Depending on who you ask, there are different viewpoints on how many people a micro wedding consists of. Typically, though, it's no more than 40 people. A micro wedding simply means you're having a small wedding, but with all the standard components: a ceremony and a reception, just with less people. Like the others, this option will help ensure you're able to pull off your big day sometime soon, and it will have some semblance to what you might have been originally planning. That being said, many brides opt for a micro wedding regardless of the times we're in because they want their day to be small and intimate to begin with! This will again help you to put your budget in the places you most want to focus on and celebrate with the most important people by your side.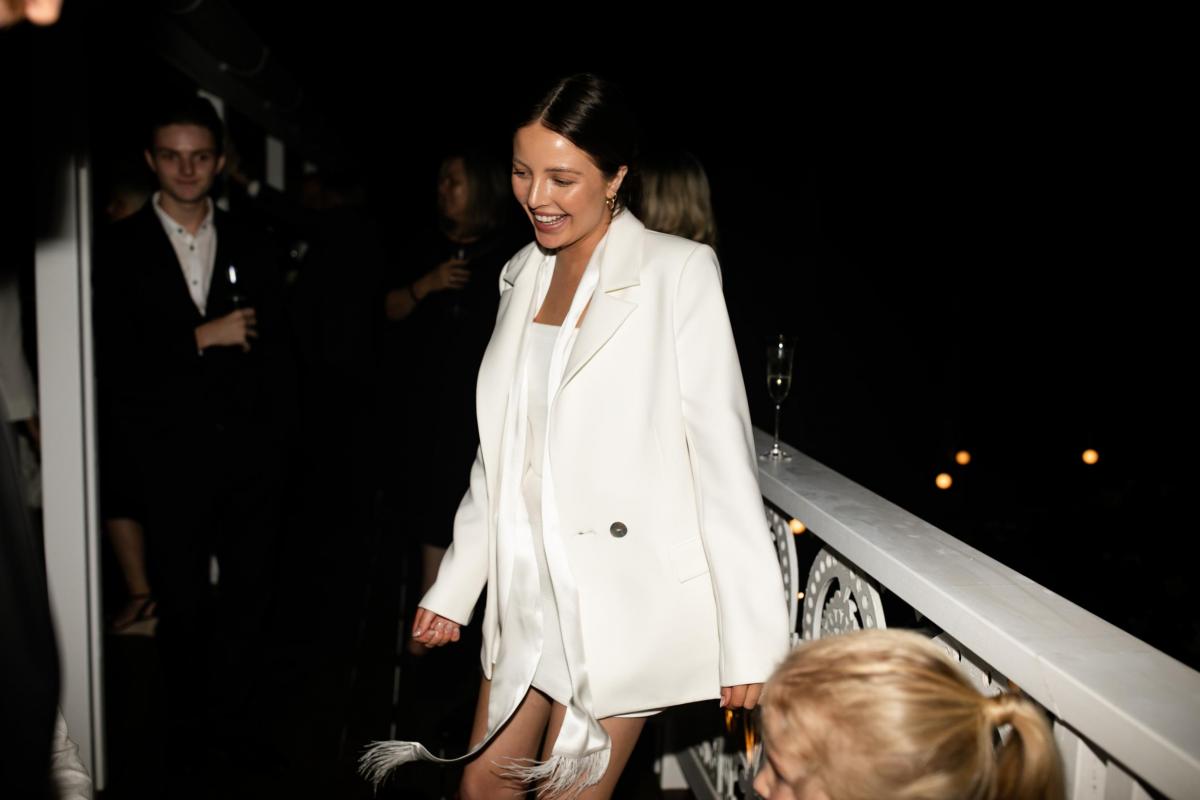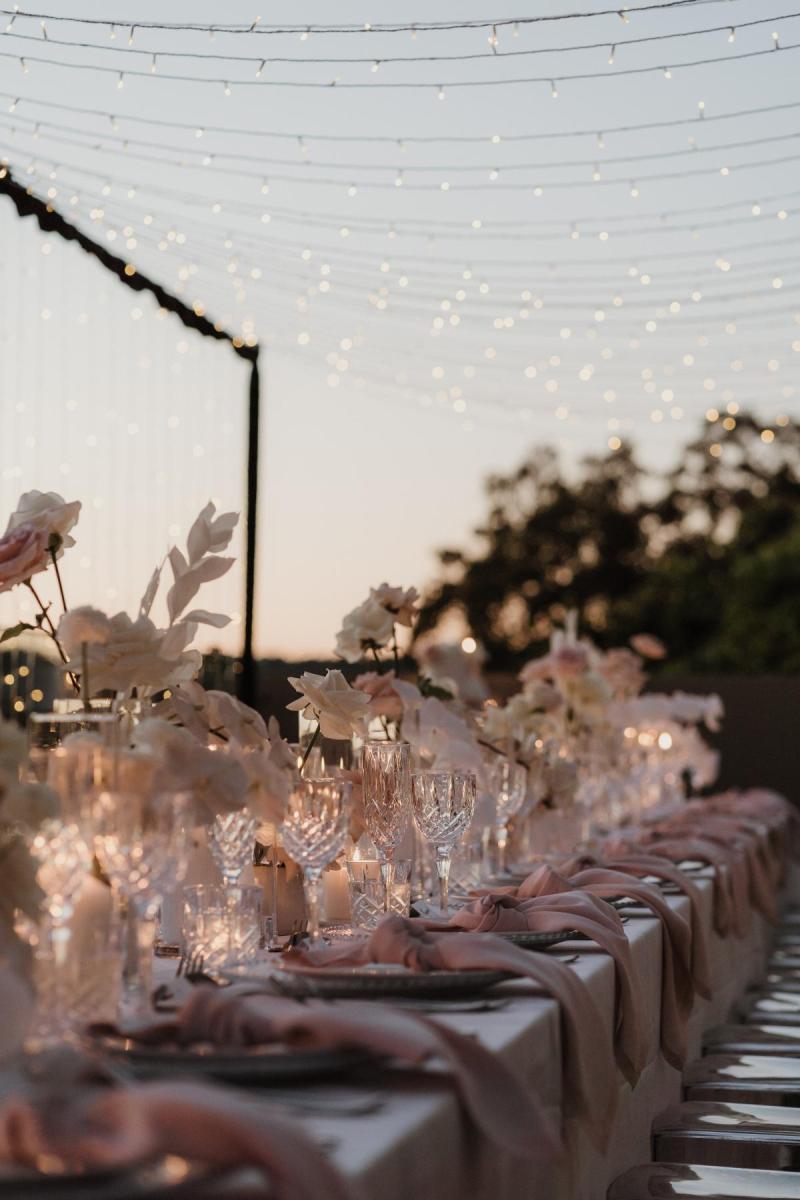 Shift Weddings
A shift wedding is a newer option which came about during the time of COVID. A shift wedding might be right for you if you can have a longer event (over the course of a weekend or a few days would be incredibly helpful) and if you and your fiancée care most about making sure you get to celebrate with everyone who is close to you, even if not all at one time. In case that's a lot of people, more than allowed in your area right now, having guests come in shifts to celebrate with you is a phenomenal option! At any one time throughout your day, or weekend, you can have a small group at your wedding from anywhere between a few minutes to a few hours depending on how you plan. With each intimate, small group you can plan different activities, foods and ways to celebrate your big day. This will help couples with unavoidably big families and friend groups that are settled on not waiting to have their wedding day. Shift weddings also help to ease any concerns that guests might have being in large groups all at once.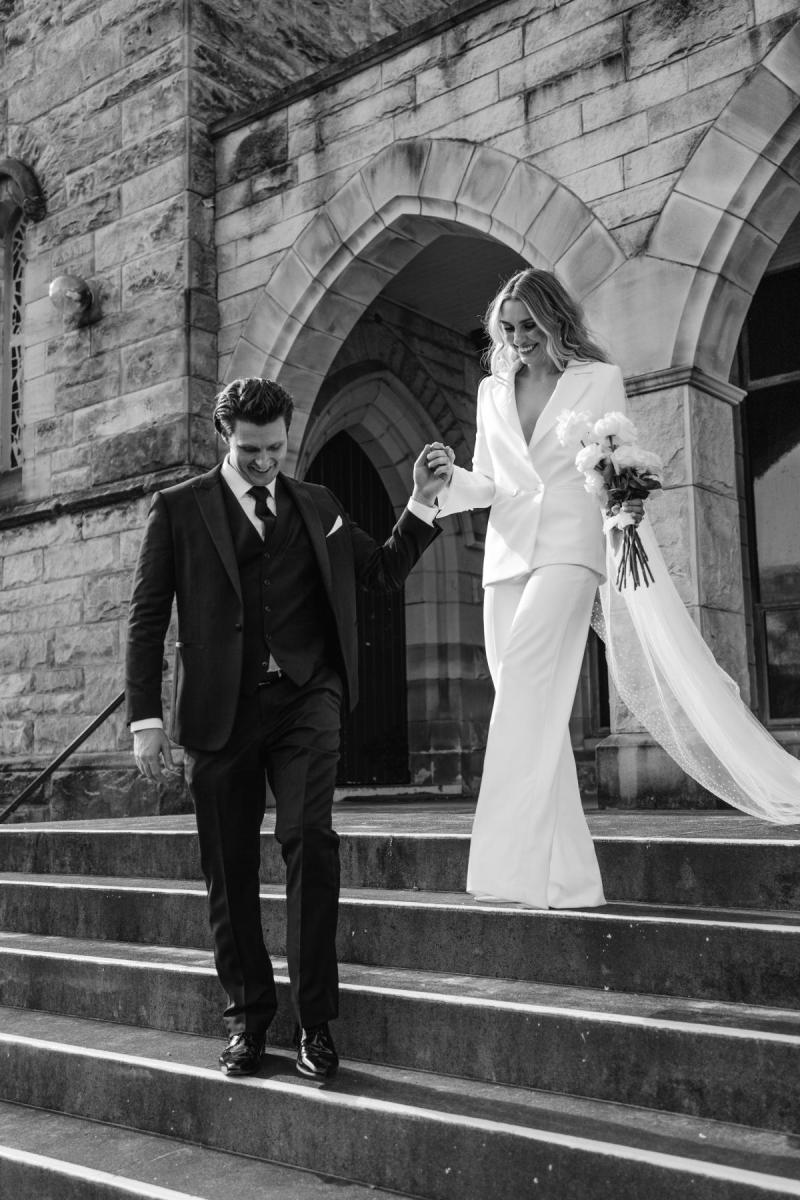 Sequel Weddings
So many of our beautiful brides are opting for sequel weddings: having a small wedding on their originally planned date in an intimate venue and then having a "sequel" to their big day later on, that feels more like what they had initially planned. Going hand in hand with a minimony, lots of brides will have their minimony in the near future and are planning their reception party for late 2021 or early 2022. This will allow for more of your guests to attend, dancing and the ability to wear your gorgeous gown twice! The sequel wedding lets couples have their cake and eat it too: they get their planned date, still have their planned wedding and get something amazing to look forward to. We say "yes please" to 2 weddings. Bonus, if you end up opting for multiple receptions on your split days, you'll be able to have more guests celebrate with you.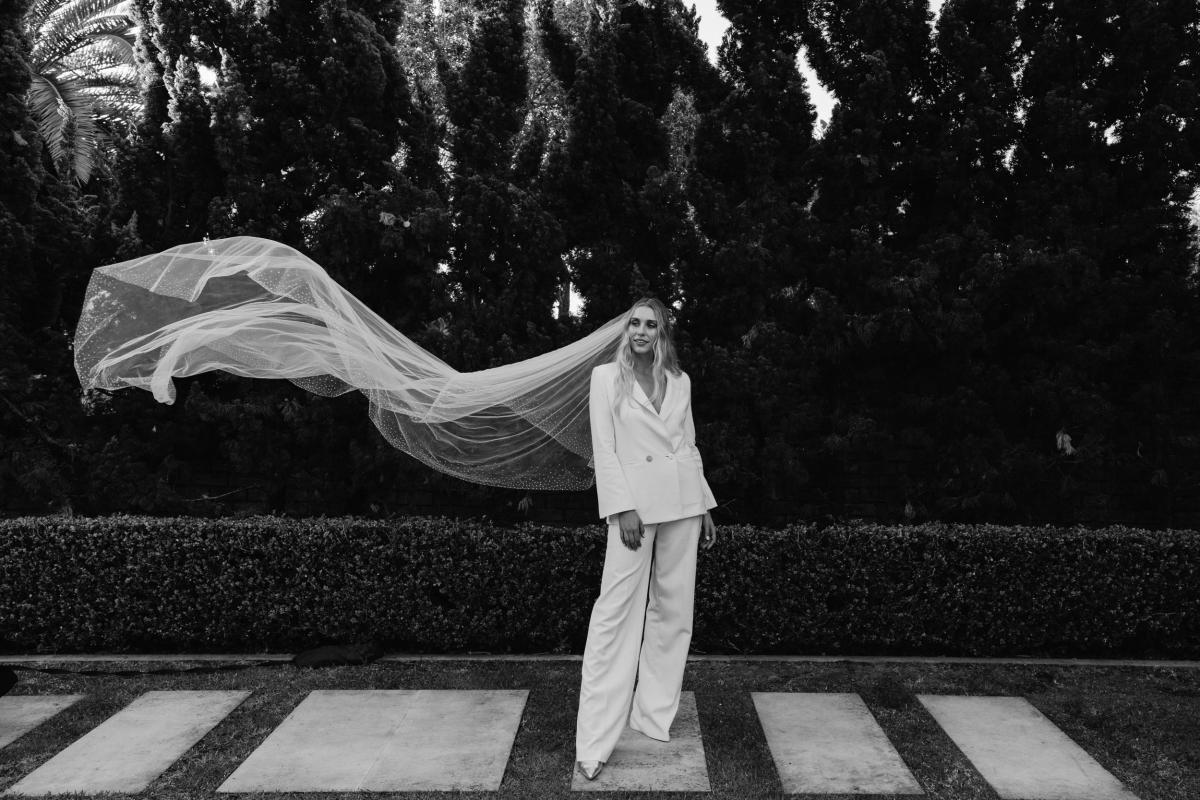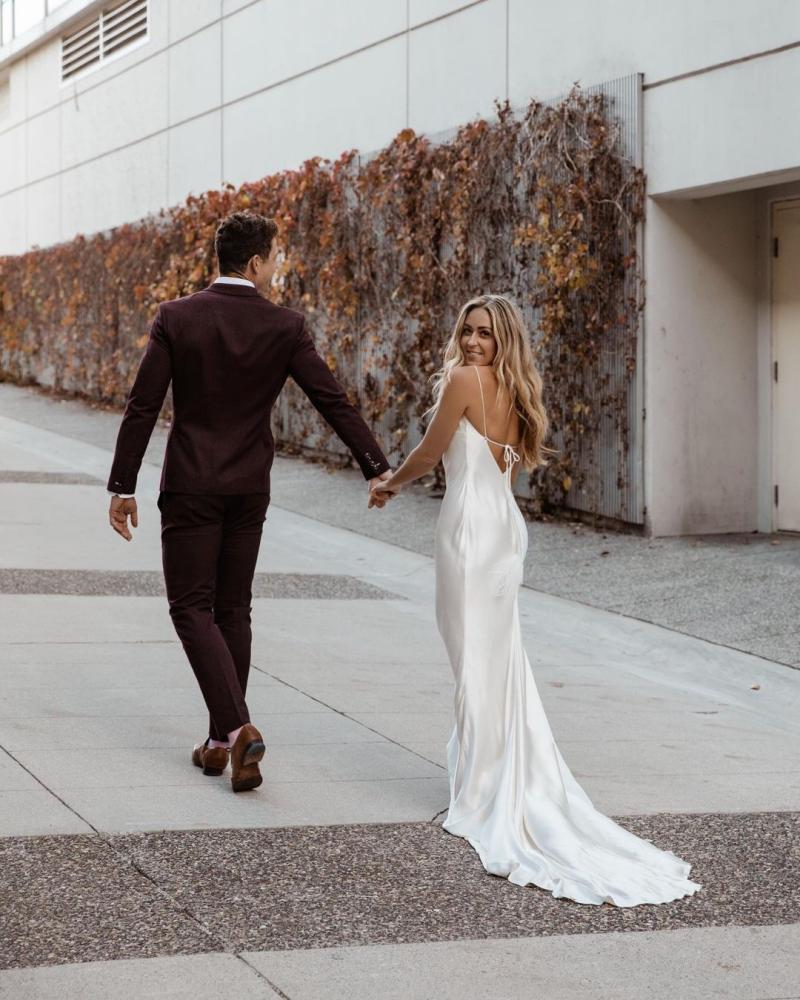 Outdoor Receptions
Worth noting is planning your wedding specifically around an outside venue. Having an outdoor reception and/or outdoor ceremony will allow for more guests and more comfortable social distancing measures as needed. You'll also be able to have fun searing arrangements with spaced out formations such as a circular shape or having each guest's seat form an aisle for you to walk down. Aside from beautiful seating arrangements, hosting your wedding outdoors makes for incredibly stunning photos. Don't forget you can have versatility with a tented option too, this way you're prepared no matter what the weather.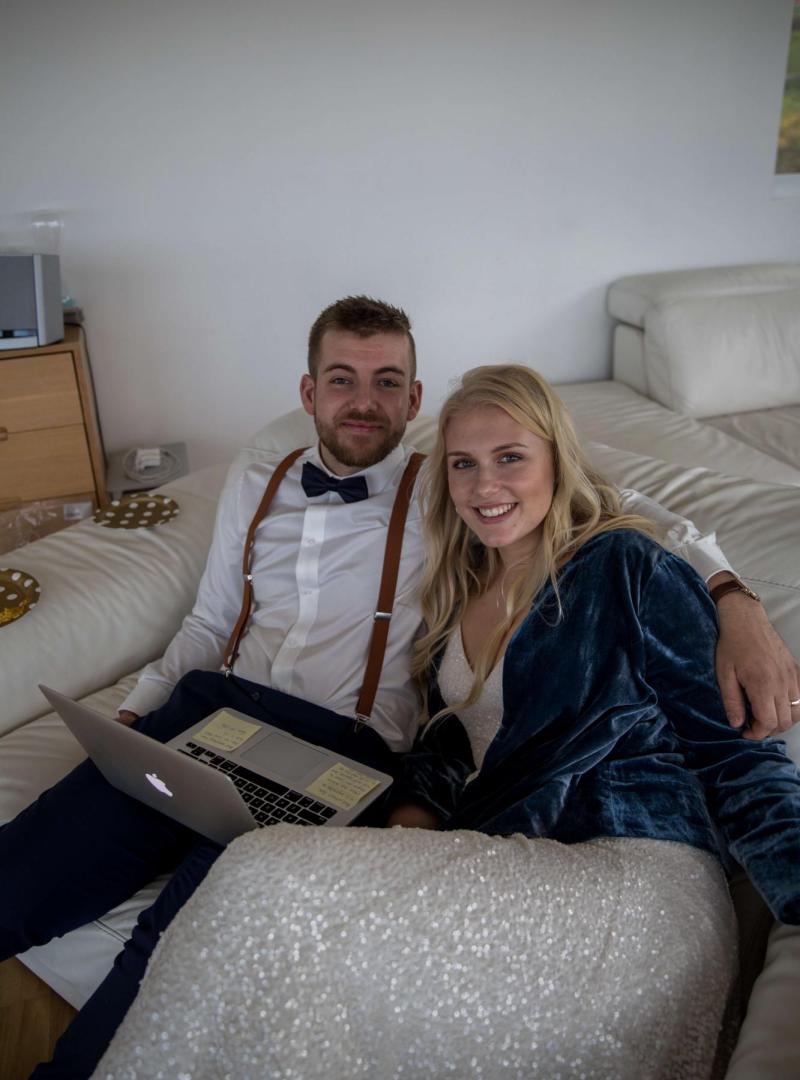 Virtual Weddings
Perhaps one of the newest additions to wedding types is a virtual wedding. Nothing says "modern couples" in quite the same way. On a non-COVID side, for your typical wedding if you have family that cannot make it due to distance or any other reason, live streaming your wedding is a wonderful option to make sure everyone is included. Nowadays, modern couples might find this to be more necessary than ever in the times we're in. People that normally would have been able to travel in might not be able to do so and this option will allow overseas guests to attend, as well as guests that would make your headcount climb too high. Virtually streaming your big day ensures everyone gets to see your wedding as it happens in real time. We love when guests who attend virtually still go all-out on their looks for your wedding day, too!