Staff Diaries: Meet the KWH team working from home during COVID-19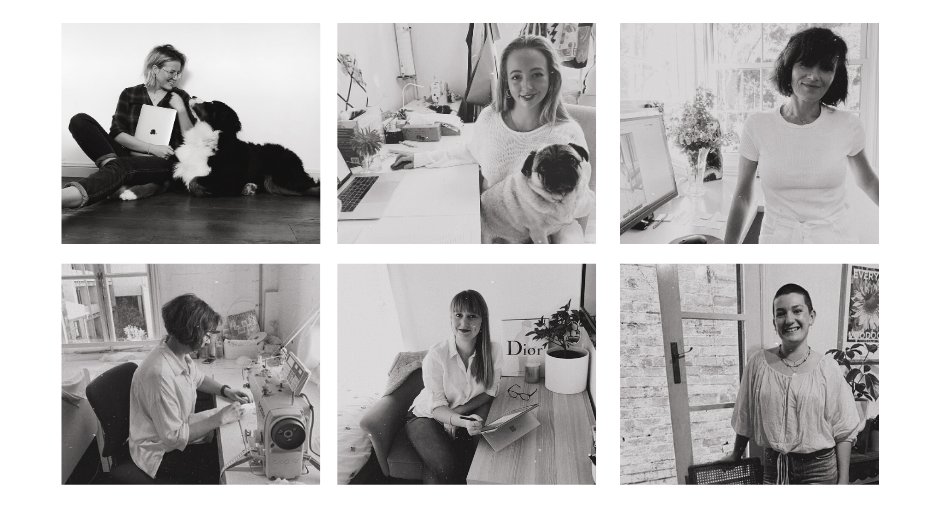 The KAREN WILLIS HOLMES brand is built around extraordinary dresses and exceptional customer service, even during COVID-19. We couldn't have the brand we do today without our inspiring team members, and today we want to introduce them to you.
KAREN / Creative Director, KWH for 20 years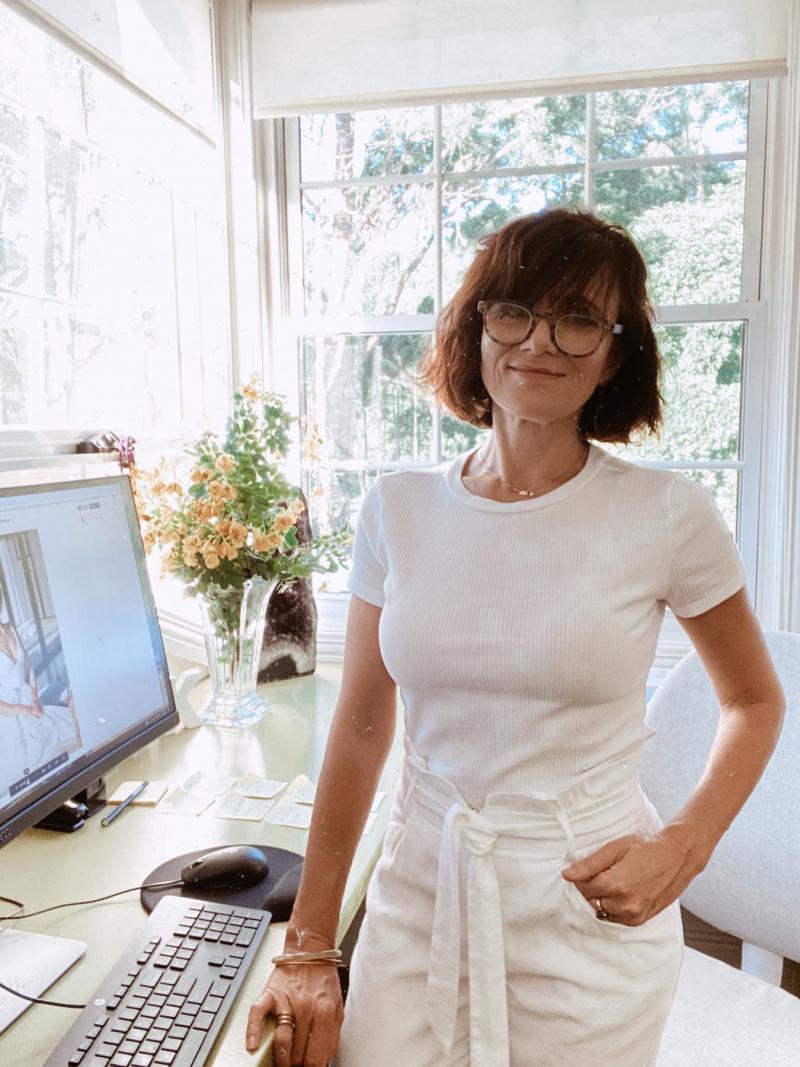 A message from Karen…
"Of course we have just finished our collections, and all of the work that goes into this to show in London and NYC – this time straight after market is normally the "create the next six months' time" of life in the business.

But with the world as it is – it is a once in a lifetime event which must be used positively, and to re-image a better world.  We all need to use this time to good purpose and use, taking time out to create the type of world we would all love to live in."
KAREN'S TO-DO LIST:
Stay healthy – very important always but now even more so.
Write lots of lists – Post-it notes, One Note & a Word doc for good measure!
Make the most of this time to spring clean all of our files and folders – I have started enjoying this for some weird reason.
I am trying to get into "the zone" for future business planning & image what we are going to transition into:
Look out of the window and be creative
Try and meditate (baby steps)
Design the path to bridal enlightenment – to create a bigger, better & more fabulous company.
What Karen loves about working from home…
"I love working from home as a way to genuinely try to make the most of this weird time, transforming it into a wonderful, creative, and positive period.

There are a lot of phone calls, but still more quiet time. I can go into the garden to look at the beautiful world we live in."
LILLIAN / HR Manager, KWH for 5.5 years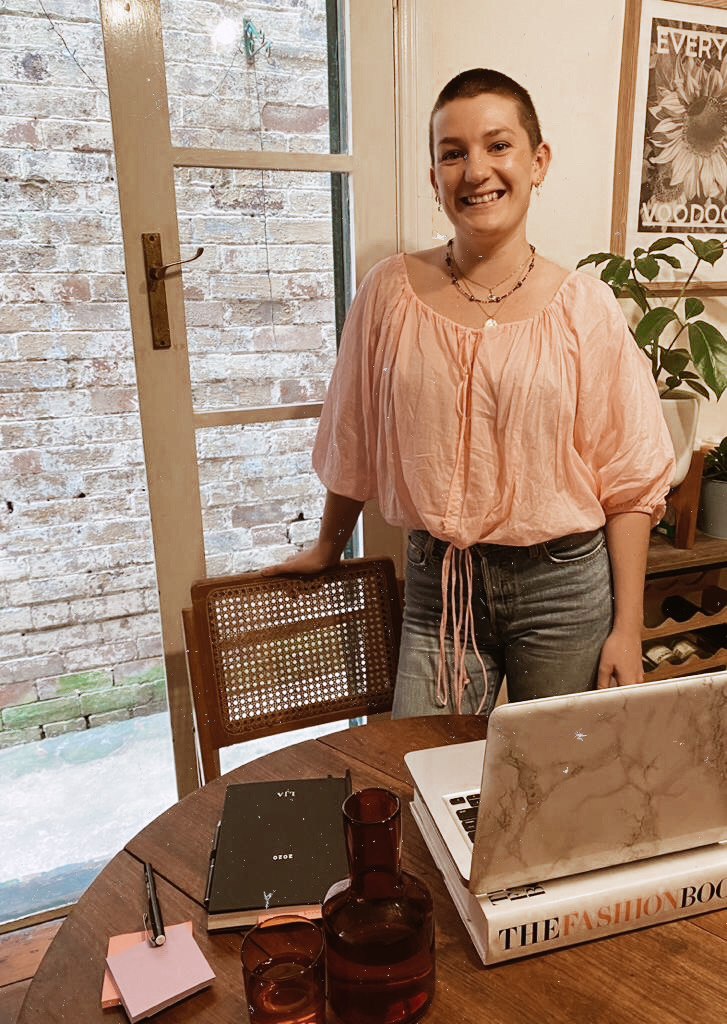 Lil's morning starts with some online Yoga by Humming Puppy, followed by a catch up with her housemates, whilst they make their morning coffee.
LILLIAN'S TO-DO LIST:
Timesheets for payroll.
Planning for the team meetings I hold – it is ultra-important to schedule & hold productive (virtual) catch-ups as we are working remotely!
Attending a Business & Employment Law webinar to stay on top of the latest updates in employment legislation.
Updating the company Mental Health & Working from Home Policies, and support plans. 
What Lillian enjoys about working from home…
"Working from home, surprisingly, has taught me a lot about the way I like to work. Whilst I really do miss being at our busy head office and workroom in Newtown, I have had greater control over my schedule whilst at home, and now realise how important, and good, it feels to have quiet time to doing deep focused work, with little interruption."
JORDYN / Customer Service Coordinator & Social Media Assistant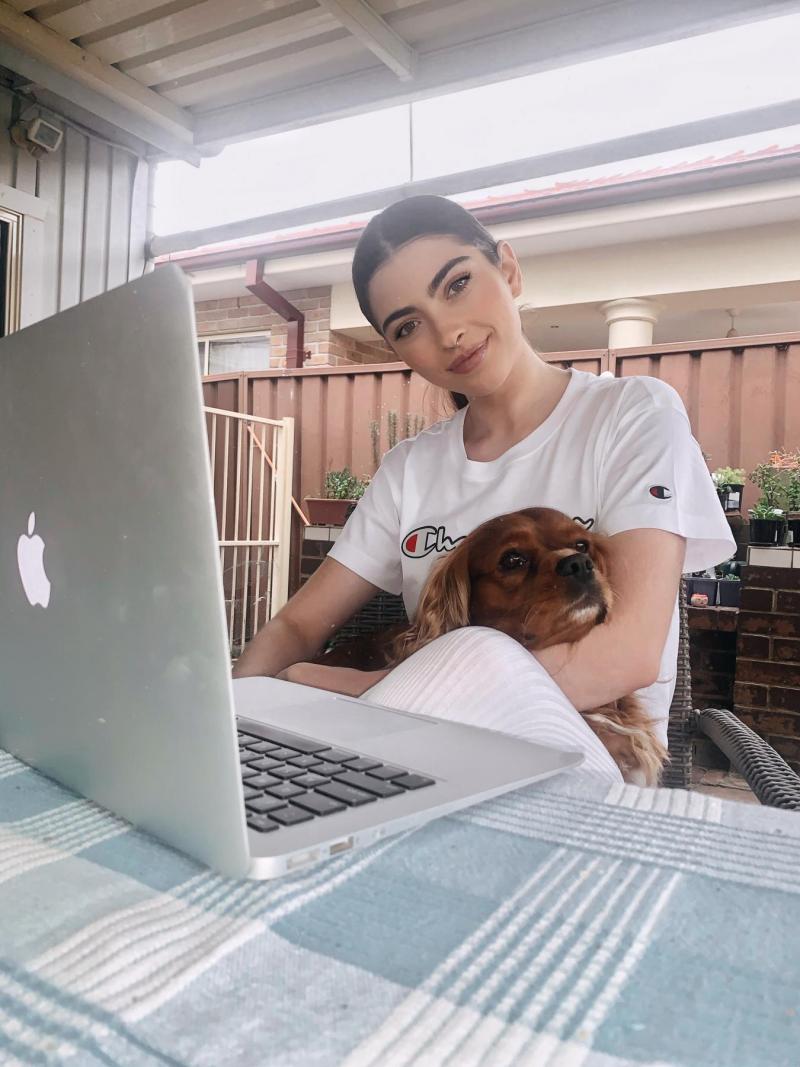 Jordyn starts her day by grabbing every ounce of sleep she can, before taking her dog for a long walk and making a yummy breakfast.
JORDYN'S TO-DO LIST:
Reply to our lovely bride enquiries via email, DM & Facebook.
Call brides who have postponed their wedding to reschedule their alteration fittings.
Create & schedule Facebook posts for May.
Create artwork for Instagram stories.
Peruse real KWH wedding photos & publish 'Real Bride' features on our website.
Respond to any online chat enquiries for our brides who want to order online!
What Jordyn loves about working from home…
"I love being able to cook a fresh lunch and eat it still hot! I have also gotten used to having my puppies around!"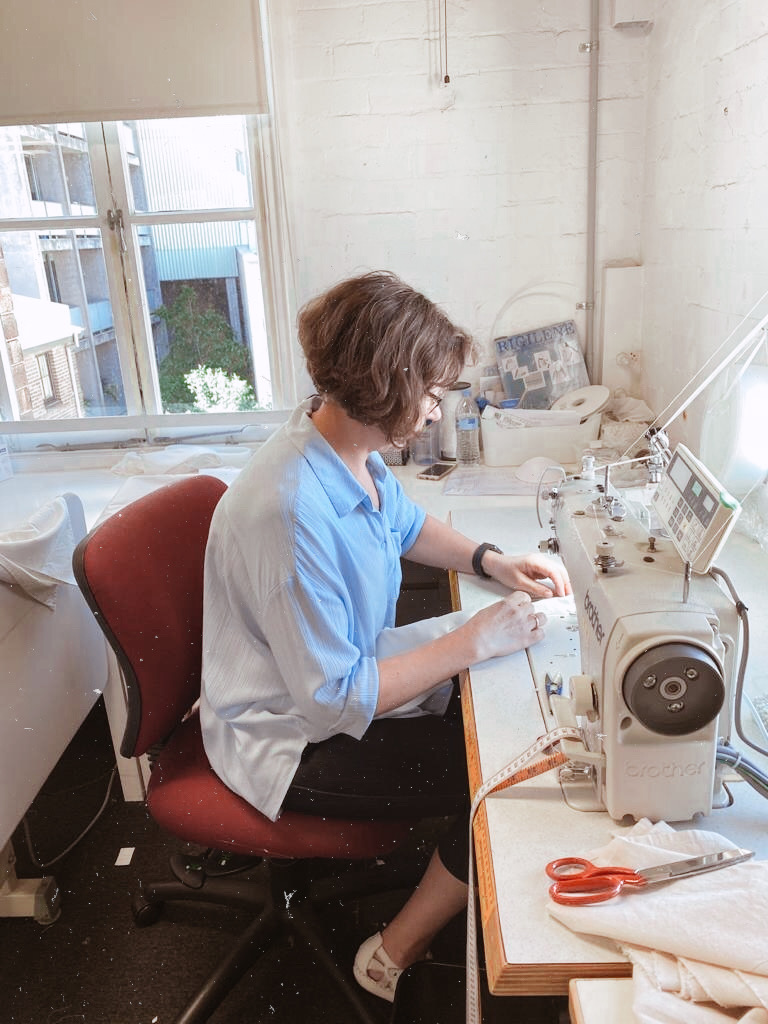 Marina's role at KWH…
Marina has been part of the KWH family for 15 years and is such an incredibly talented machinist.
Working from Sydney HQ, she is one of the ladies creating your gown after you place your order – from the moment the patterns have been cut, to the final hand stitch on your hem.
She also sews our sample gowns, and loves being able to have a sneaky insight to the upcoming collections before anyone else!
CELESTE / Melbourne boutique 2IC & Social Media Assistant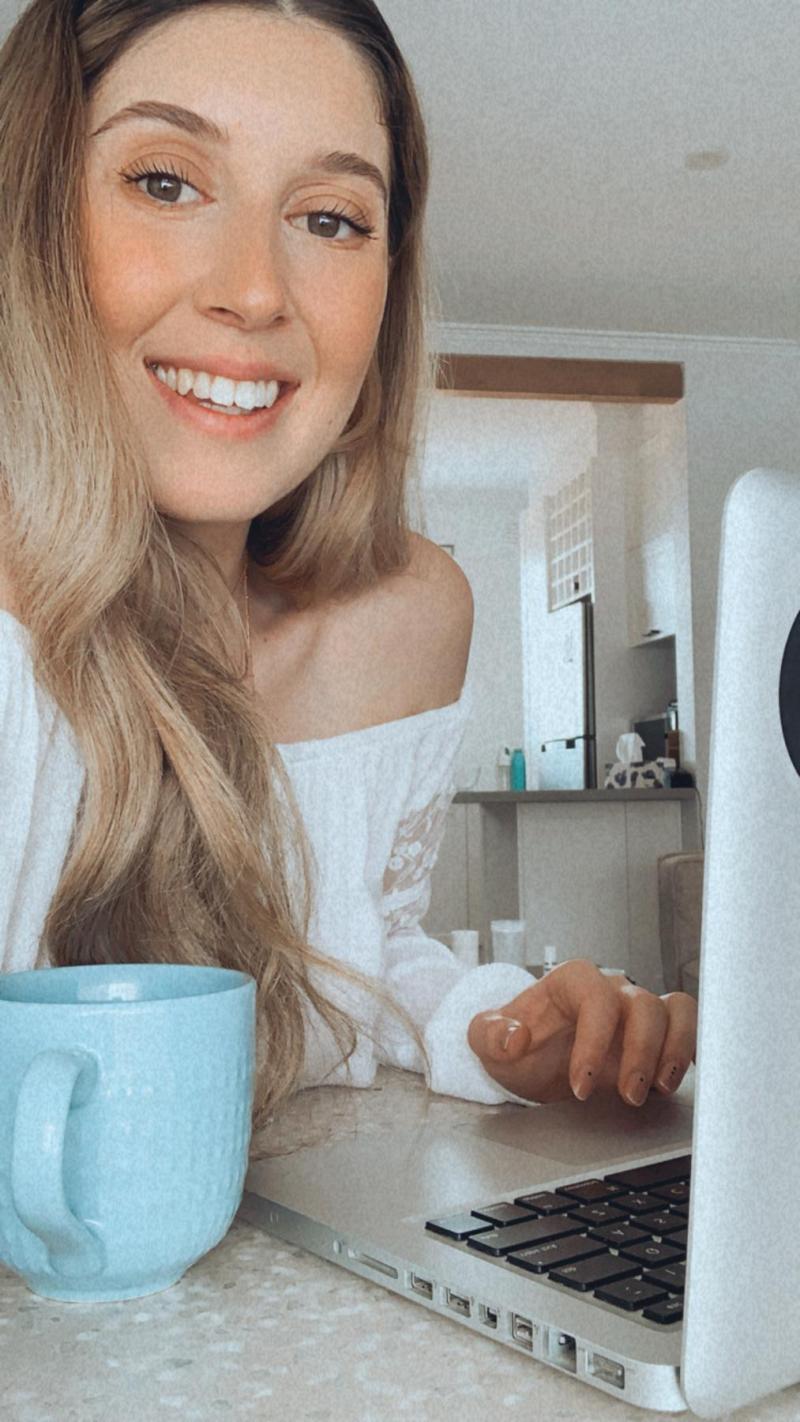 Celeste starts her day centered around a coffee (like all of us!) At the moment she goes for a walk to pick up a Chai, then it's back to her home office, or heads into our boutique to work on content creation.
CELESTE'S TO-DO LIST:
Writing new & fun blogs for the website.
Getting ready for our new weekly Instagram live! Creating topics & outfits.
Answering bride enquiries.
Creating content for our Instagram.
Contacting brides & keeping them updated during this uncertain time.
Making wedding playlists on our Spotify.
What Celeste enjoys about working from home, and what she is looking forward to most when this blows over…
"I am loving the opportunity to still give style advice to brides with our new wine night Instagram live.

After Covid-19, I am looking forward to getting to work with my team again in a close vicinity (I miss my girls)."
JO / Social Media & Marketing Manager, KWH for 3.5 years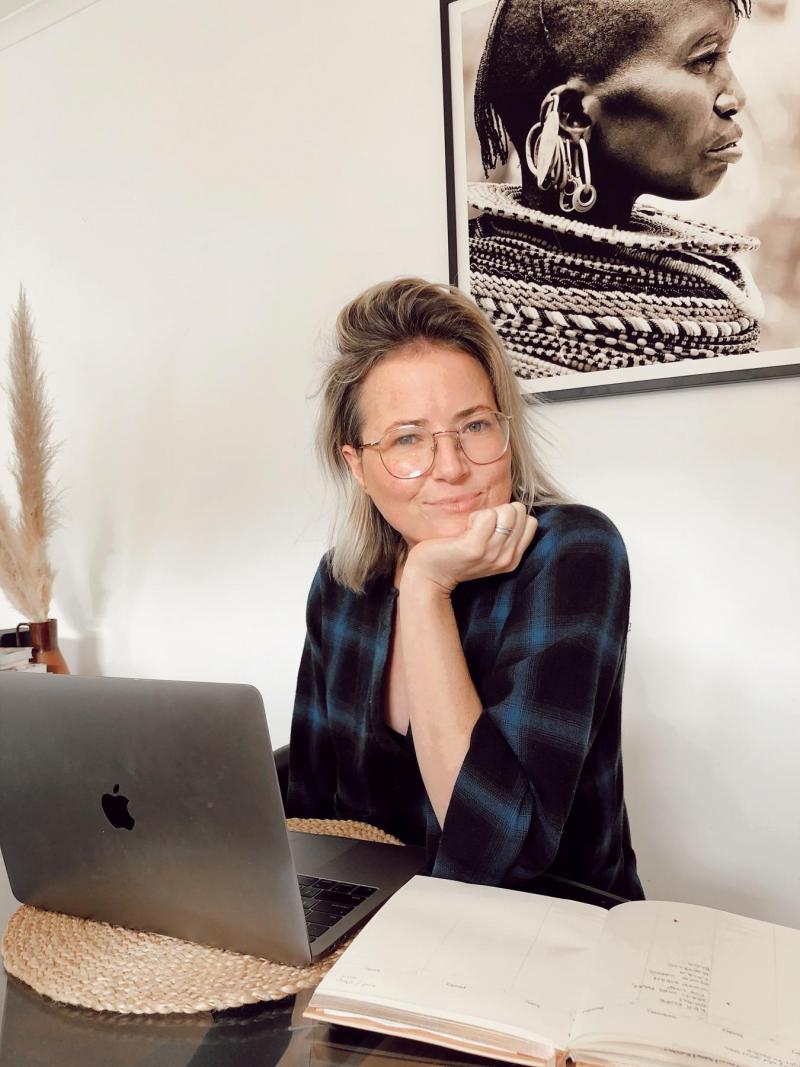 Jo starts her day with a park workout (on a good day!) OR a long walk with her energetic Bernese Mountain Dog.  Followed by a big coffee and a cooked breakfast…her favourite at the moment is blistered tomatoes on her own sourdough!
JO'S TO-DO LIST:
Check DM's, reply to brides, engage with our audience.
Set up our social media feeds for the week & edit images for an upcoming collection.
Video editing latest collection & for social posts for the upcoming weeks.
Curate brides pictures for our blog (my fave part of the day-scrolling through wedding albums finding the 'perfect' photos!
Coordinate marketing activations & collaborations for the month.
What Jo loves the most about working from home… 
"I love being able to provide our brides with VALUE marketing at the moment…they can't visit our stores, but I am enjoying finding other ways to reach them, and show them our beautiful gowns!! This is something that will continue in our marketing strategy now, long after COVID!"
CAT / Sydney Store Manager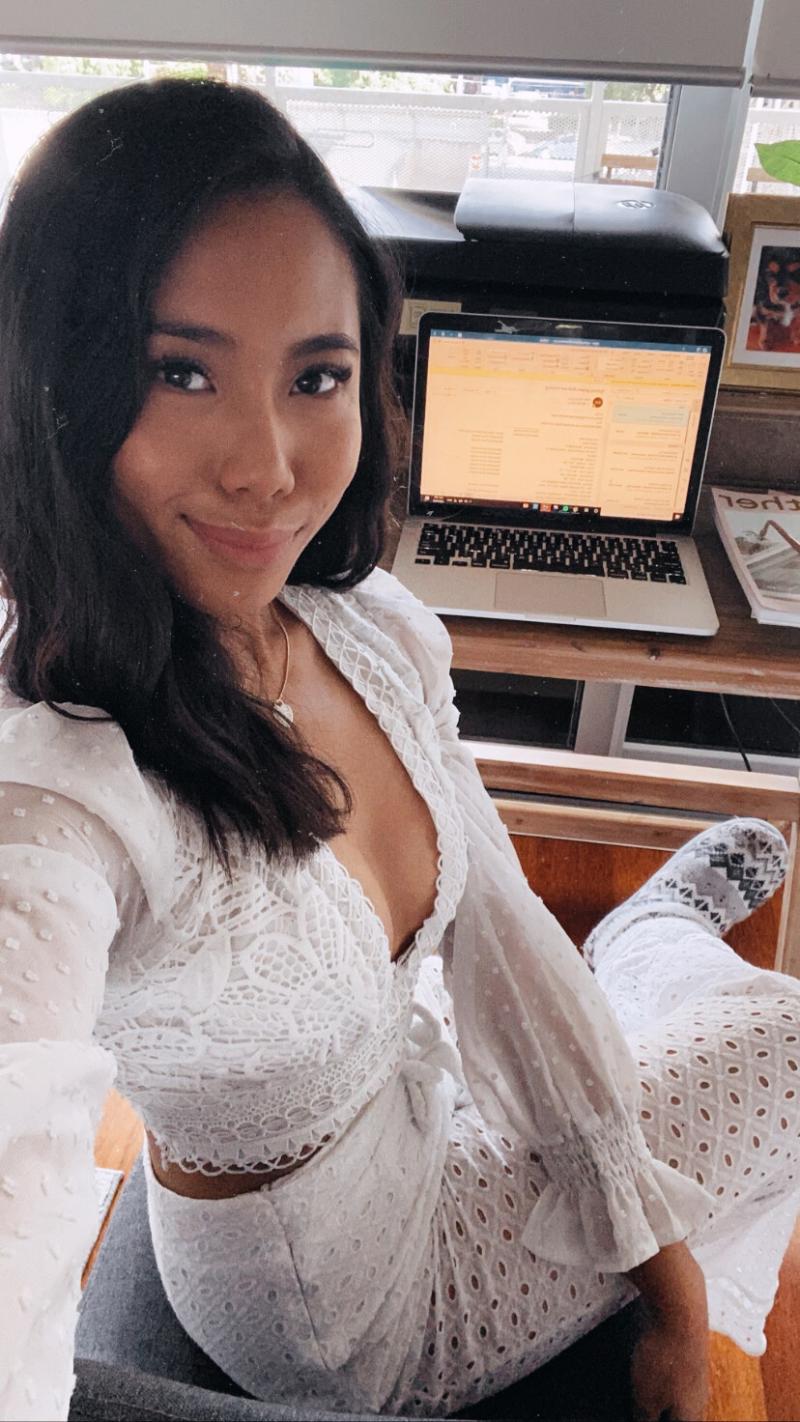 CAT'S TO-DO LIST:
Contacted waitlisted brides to offer private appointments.
Go into the boutique to prepare for re-opening.
Respond to email enquiries.
See urgent brides for fittings.
Staff appraisals.
Meeting with team to prepare them and meeting with HQ for updates.
What Cat enjoys the most about working from home, and what she is looking forward to after COVID-19… 
"I love working from home because I get to spend more time with my pup and can go on walks to break my day up.

I am looking forward to seeing brides again and helping them to find their dream gowns in person, to interact with actual humans rather than my pup. I'm looking forward to being surrounded by beautiful gowns and feeling like I'm in a fairytale."
SUSAN / Fitter at HQ, KWH for 14 years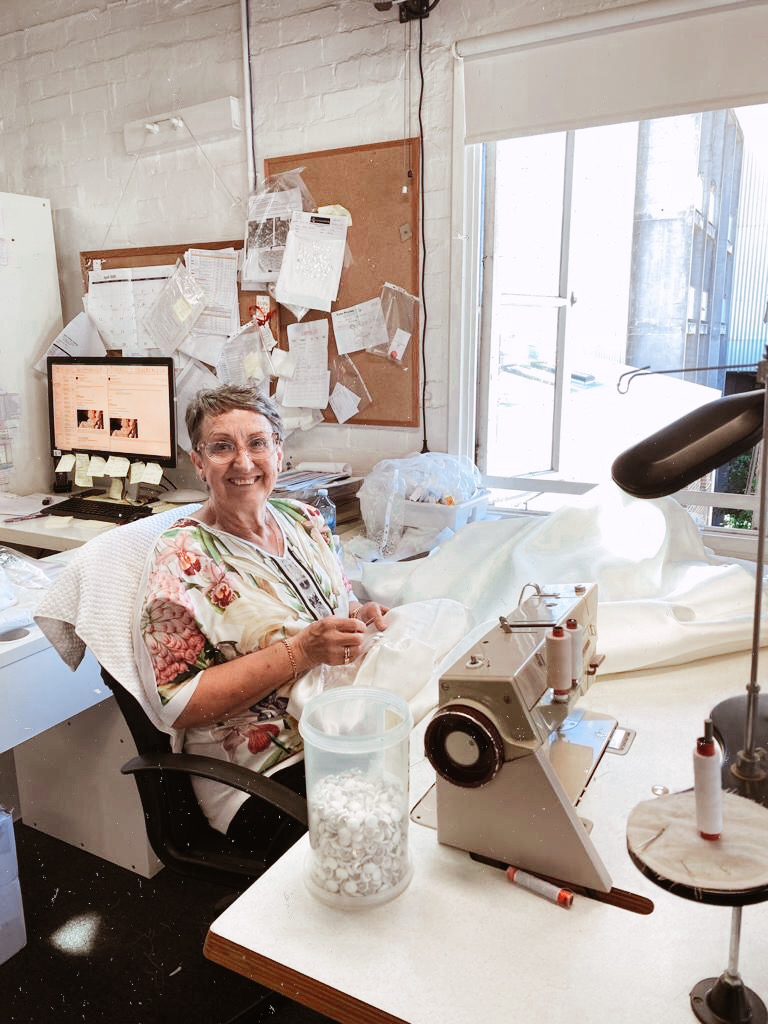 Susan's role at KWH…
14 years strong, Susan is a one of a kind woman we simply can't live without! Being our fitter at HQ, her day would usually be planned out seeing brides for their 1st and second fittings, ensuring the fit is impeccable, and our brides needs are met.
She organises, prepares and presses gowns so they are ready for brides to take home.
As we aren't holding fittings currently, Susan's job description is broad right now, but there is never a dull moment, as our brides are still placing phone and E-boutique orders!
SABRINA / Melbourne Store Manager (& an angel for our COVID-19 affected brides)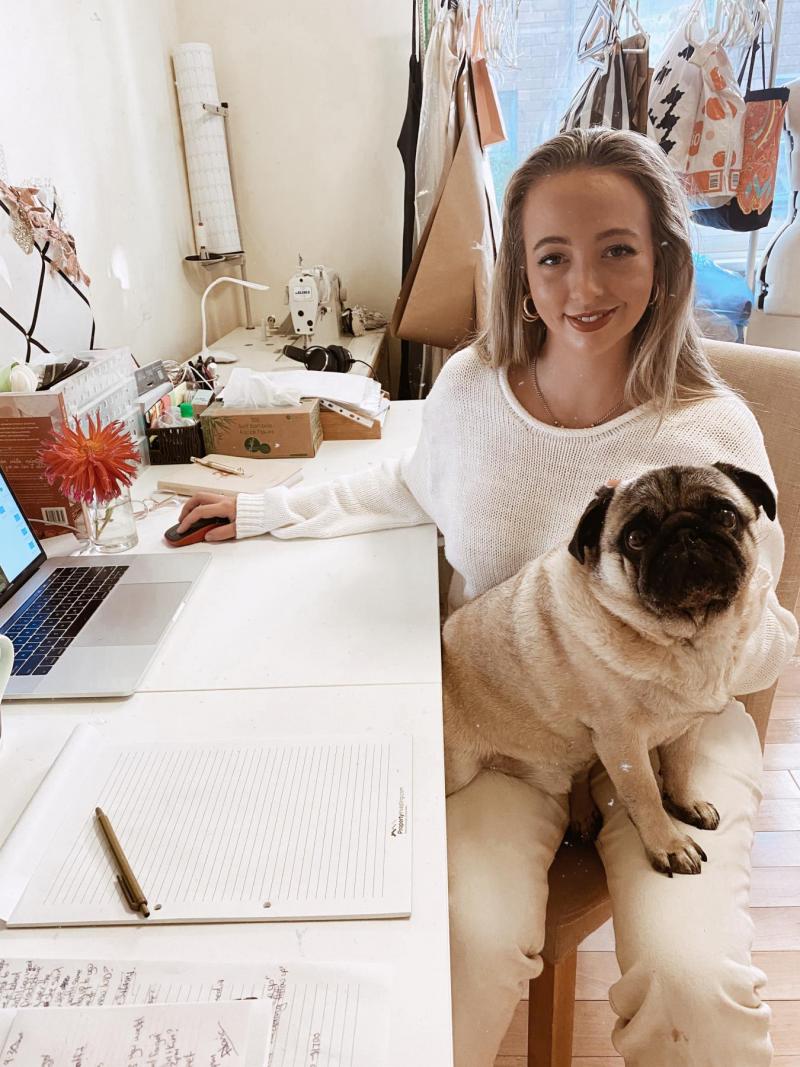 Sabrina starts her day with some meditation and stretching, then it's off to the dog park with her pug Hercules and a big coffee in tow. When she's back, she spends some time planning her day before getting stuck into work.
SABRINA'S TO-DO LIST:
Respond to all our brides' emails, provide assurance & care for those worried about their wedding dates for 2020 & 2021.
Zoom meetings with Sydney & Brisbane team Managers, & Karen herself.
Assist in planning this week's Instagram live from our Melbourne store this Friday at 7pm.
Create roster for next week.
What Sabrina is enjoying about working from home…
"What I love about working from home is that I get to spend all day with my fur baby!"
LINA / Workroom Manager / KWH for 19 years
Lina's (essential) role at KWH…
With 19 years under her belt at KWH, Lina is our workroom manager who is in charge of organising and trouble shooting the workroom and all facets of everything that happens to create your gown!
She manages the production schedule, the work room team, oversees quality control, allocates fabric, checks all of the patterns to ensure they are perfect and consistent across the board.
Lina is an integral part of our business and is much loved, with many of the women working for us considering her as their second mum!
EMILY / Brisbane Store Manager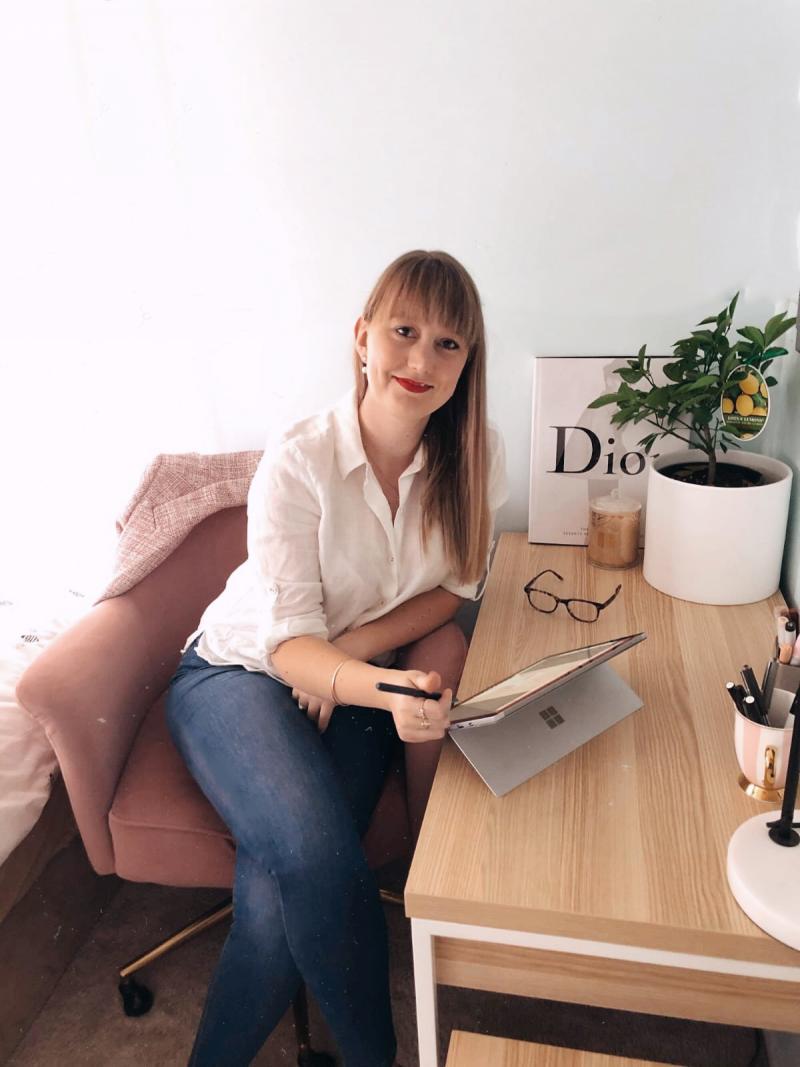 A dog walk, a hearty breakfast and a big coffee is Emily's morning routine! Her routine hasn't changed since COVID-19, but she is enjoying not having any commute time!
EMILY'S TO-DO LIST:
Finish my illustration of the KWH BESPOKE gown Scarlett.
Have mindful minutes – do something for me.
Add to Lina's Workroom list (THE most important communal checklist we all contribute to).
Brainstorm new ideas for KWH 2020 rebirth.
Follow up with brides to say 'hello'.
What Emily loves about working from home, and what she is looking forward to in the future…
I love working from home because I get to be home with my fur babies. I also love that I'm able to answer calls/emails while doing a load of washing or cooking.

I am looking forward to the 2020 rebirth of KWH and the new collections that will be dropping! I have a goal to stay positive for the rest of 2020 and I cant wait to meet our new brides after this!!
RENATA / Wholesale and Operations Manager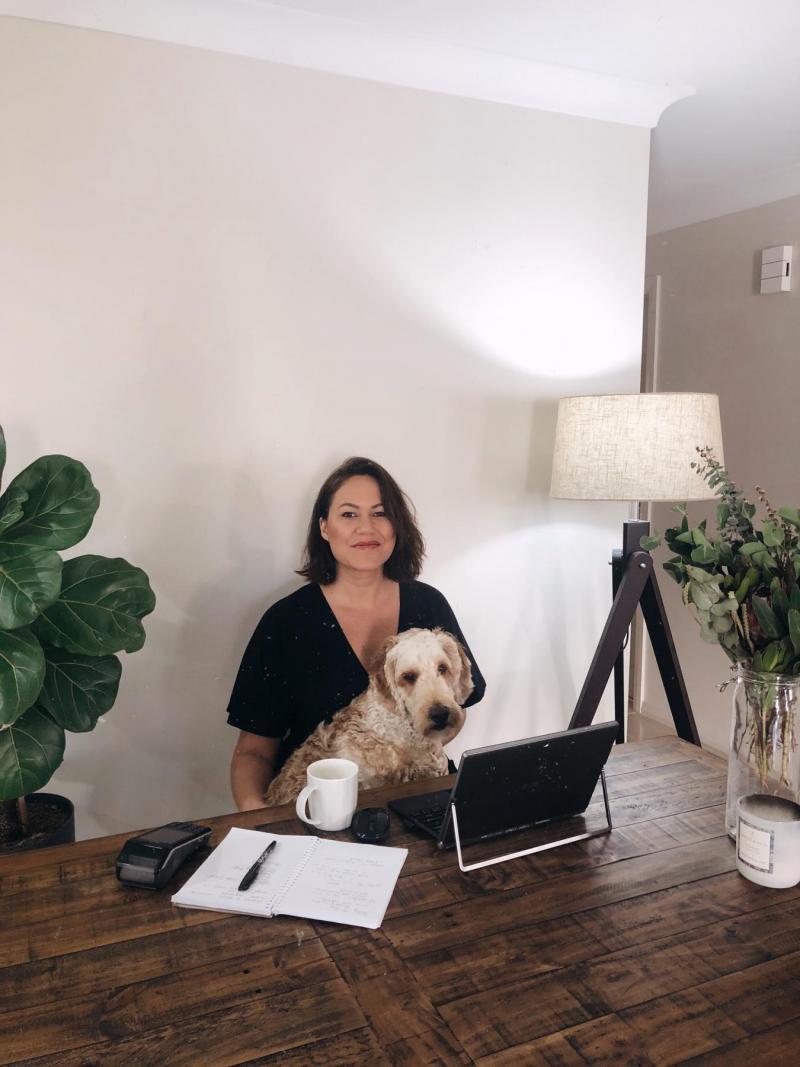 Renata starts her morning by drinking a healthy lemon tea to kick start her morning walk with her pup. When she gets back, she practices some light yoga and has a coffee to start the day!
RENATA'S TO-DO LIST:
Make sure all our internal processing is working and up to date, creating how to guides.
Reply to wholesale email enquiries who love & want the KWH brand in their stores.
Process new orders from brides from around the world choosing KWH dresses through our stockists.
Check on the progress of any dress for our brides, to see if we can send to our stockists earlier.
Follow up with our wholesale accounts & make sure everything is getting paid in time.
Keep our stockists updated with any changes over COVID-19.
What Renata is enjoying about working from home…
"I love the extra time I have not commuting, being in control of my schedule & eating healthier, since the kitchen is my new best friend!  Also having more time to walk my puppy Sprite!

I'm looking forward to working closer with the team & hearing all the office banter again, and a reason to get out of wearing activewear every day!"
ERIN / Melbourne Assistant Store Manager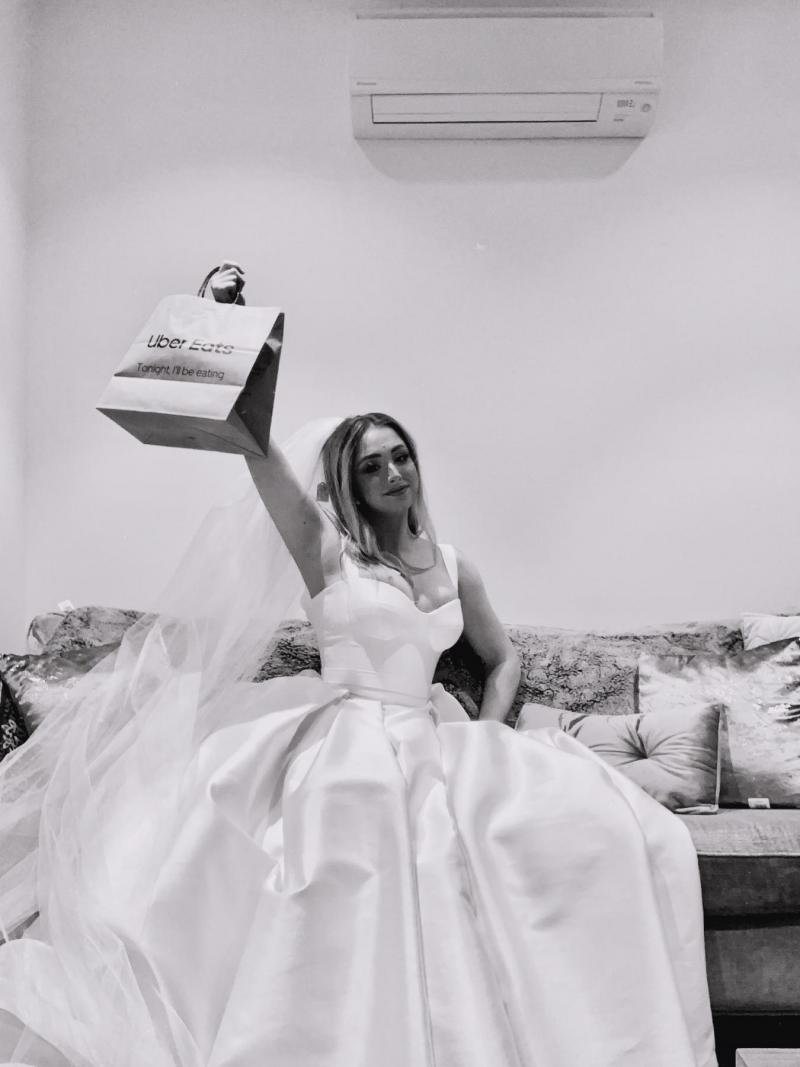 Erin starts her day like any other person – half asleep. She then makes sure that her window box of herbs and flowers are still alive and then proceeds to fuel her day with a bunch of snacks, ubereats and wine.
ERIN'S TO-DO LIST:
Working on a secret feature wall for the Melbourne Boutique.
Help direct and film TikTok videos.
Call any customers that need assistance to rebook an appointments.
Writing an in depth blog about Shapewear (coming soon).
What Erin is loving about working from home…
"It's weird for me not to be in store doing what I love and styling brides for their special day, although this downtime has been really great for me to work for other areas of our business."
STEPH / US Wholesale Manager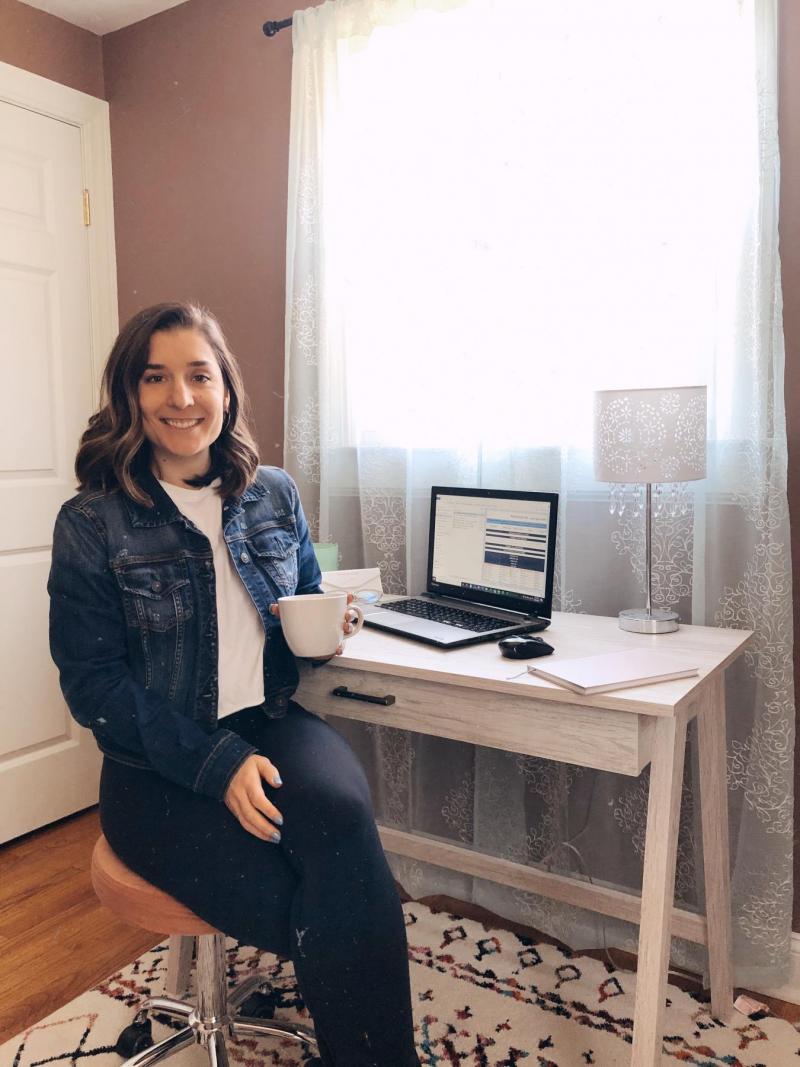 Steph is located in New York, and tries to make her mornings as relaxing as possible, keeping them device free. She likes to go for a walk/run, followed by a yummy breakfast. She then makes herself a coffee whilst listening to her favourite tunes, and indulges in a self-care activity (facemask, journaling, cleaning).
STEPH'S TO-DO LIST:
Check in with my Brides – I'm constantly texting/emailing/chatting with them throughout the day.
Process new gown orders from our US Retailers & send across to our workroom.
Email current US retail stores regarding their upcoming deliveries.
Confirm which gowns will be included in next shipment to leave our Sydney workroom.
7:30pm Conference call with Karen & the Australian store managers on company wide updates.
Chatting to potential new stores who are interested in carrying KWH in their boutique.
Researching Small Business Relief for non-essential business in New York.
Daily chat with my sales manager Dominique.
What Steph is missing during COVID-19…
"What I miss most during quarantine is going to a Yankee game after work and getting my nails done (I am hopeless at doing it myself!)"
ALANNA / Perth Store Manager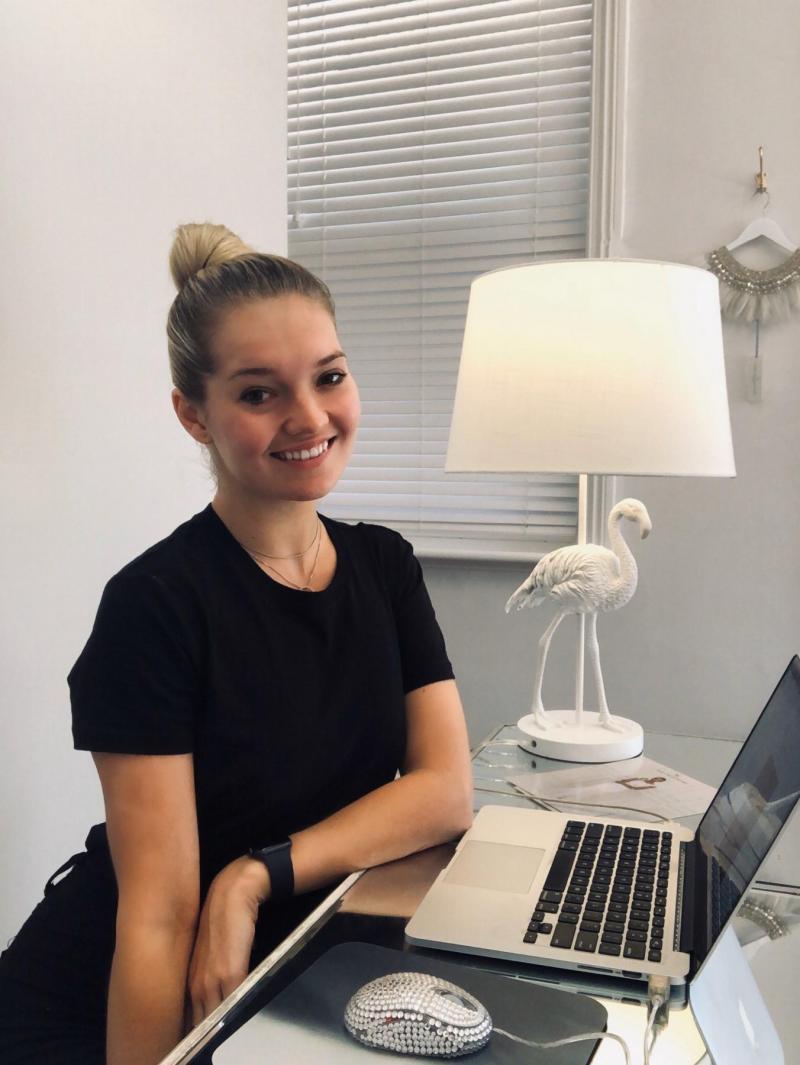 With a coffee in hand, Alanna starts her day playing with her French Bulldog Bentley before getting stuck into the day.
ALANNA'S TO-DO LIST:
Reply to all bride emails/phone calls.
Organise the following week's workroom schedule.
Arrange DHL shipment for a bride's gown.
Unpack & steam brides gowns that have arrived.
Sew new samples & finish beading placement.
Hand sewing beading onto new samples.
What Alanna is loving about working from home, and looking forward to when we re-open…
I love working from home because my coffee never goes cold and I actually getting to drink it! I am looking forward to seeing our new brides in the new Lumiere collection!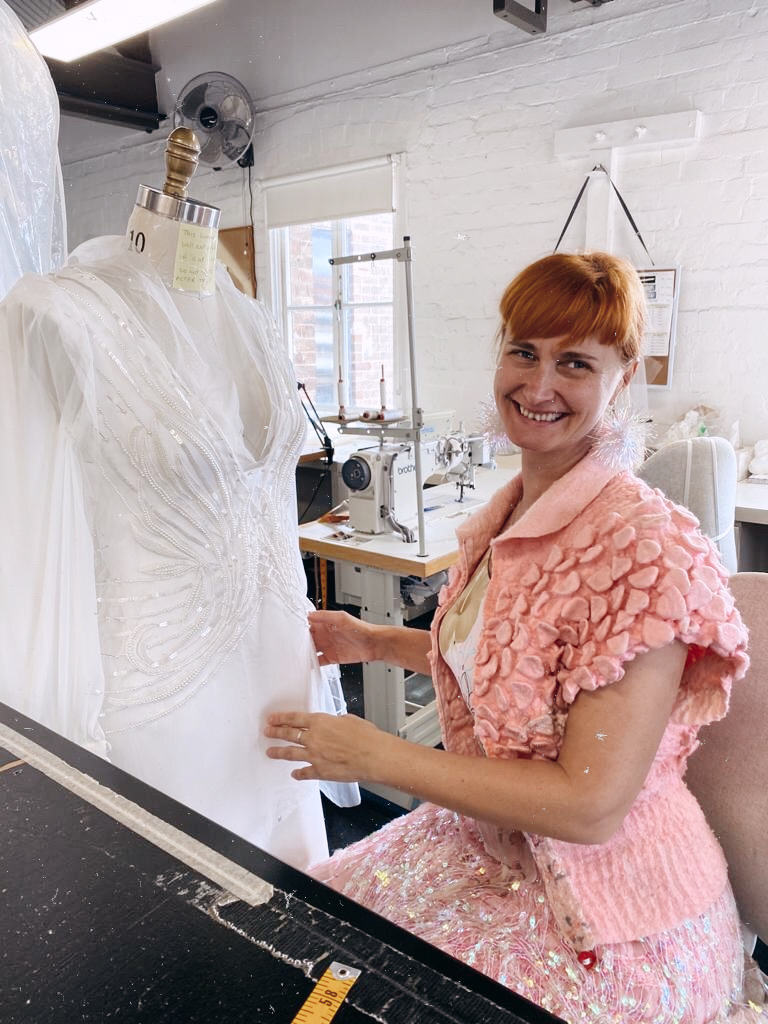 Tatiana's role at KWH…
Tatiana is an extremely unique asset to our Workroom, with incredible talent for hand draping and sewing.
Tatiana is responsible for the draping and hand sewing on our beautiful BESPOKE gowns, which are created in our Sydney workroom, and is often involved in bringing new BESPOKE and LUXE designs to life, such as the hand-weaving on the new Scarlett gown.
We love Tatiana for her quirky nature and artistic hand, and the staff working from home miss her vibrant work outfits.