Taking Intimacy To A New Level: Inside Two Cozy COVID-19 Weddings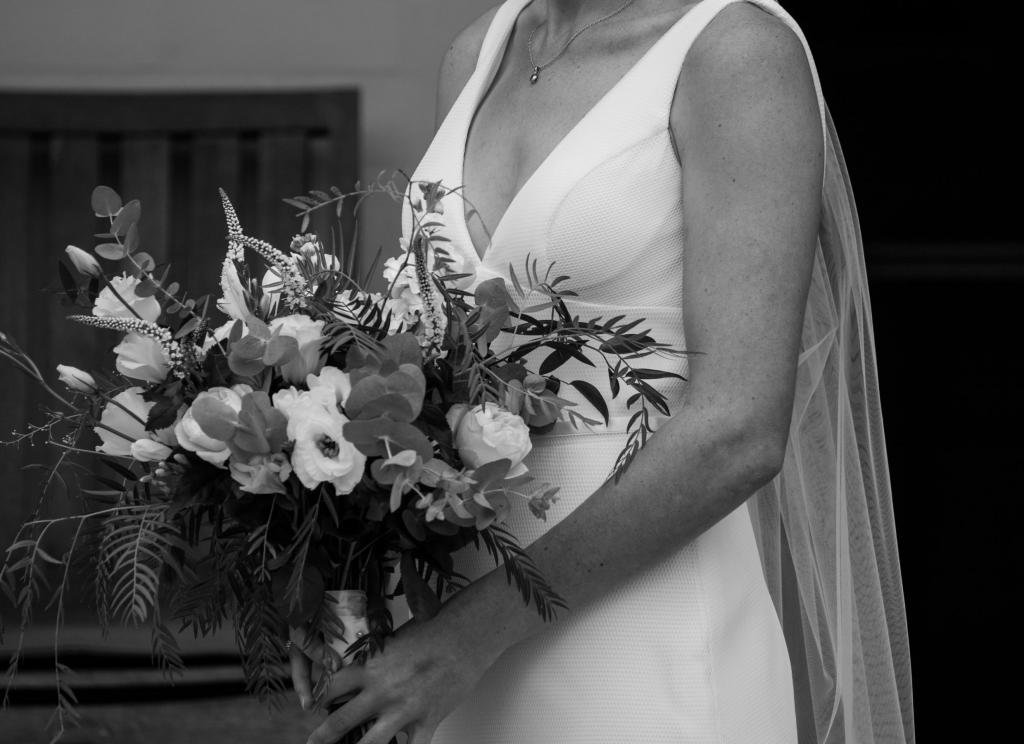 During this uncertain time, people's lives have been turned upside down (in many ways), and many experiences put on hold... but some things can't always wait. For these two couples, nothing could stop them from tying the knot, not even COVID-19.
OLIVIA & TIM - A comfortable wedding on the front porch
Olivia fell in love with our Tatiana gown, a BESPOKE beauty with our signature sculptural mesh, in our Sydney boutique.
In between Olivia's busy schedule as a school teacher, we were fortunate enough to be able to speak to her on the phone about her experience with getting married during COVID-19, the events that led her to go ahead on the day, and tips for navigating this untouched path.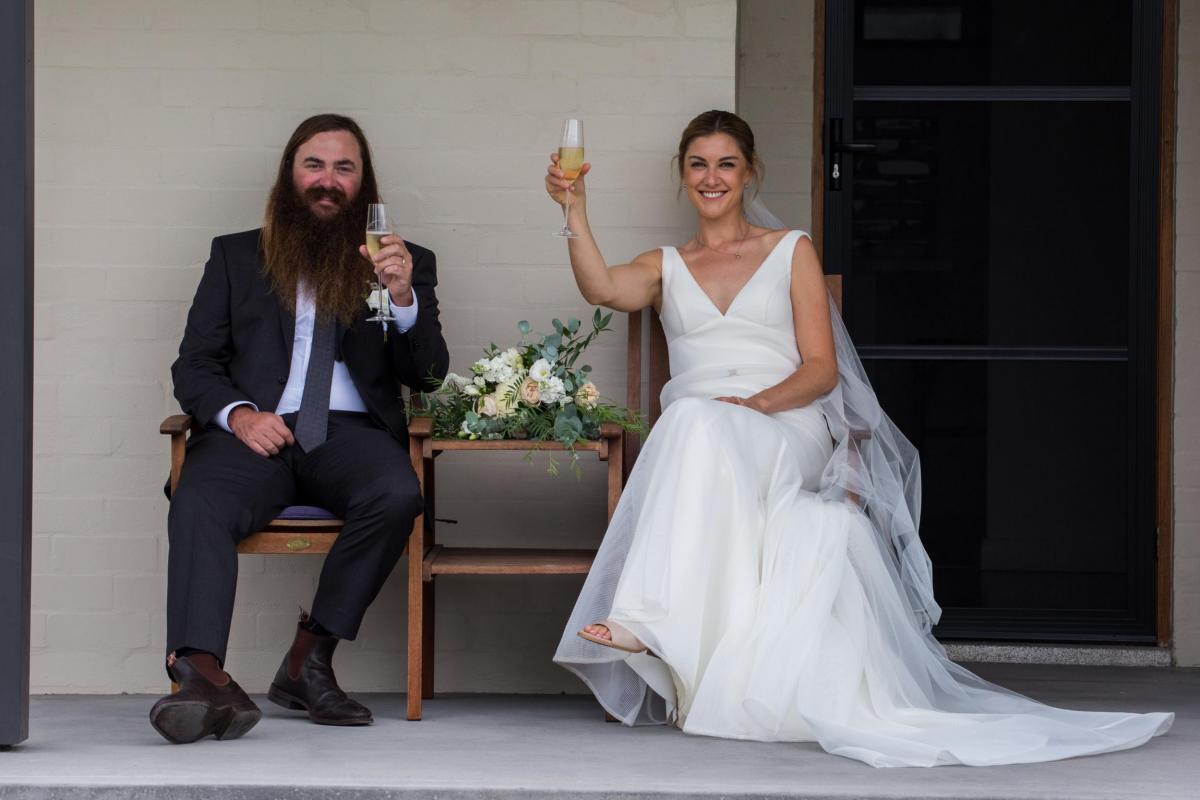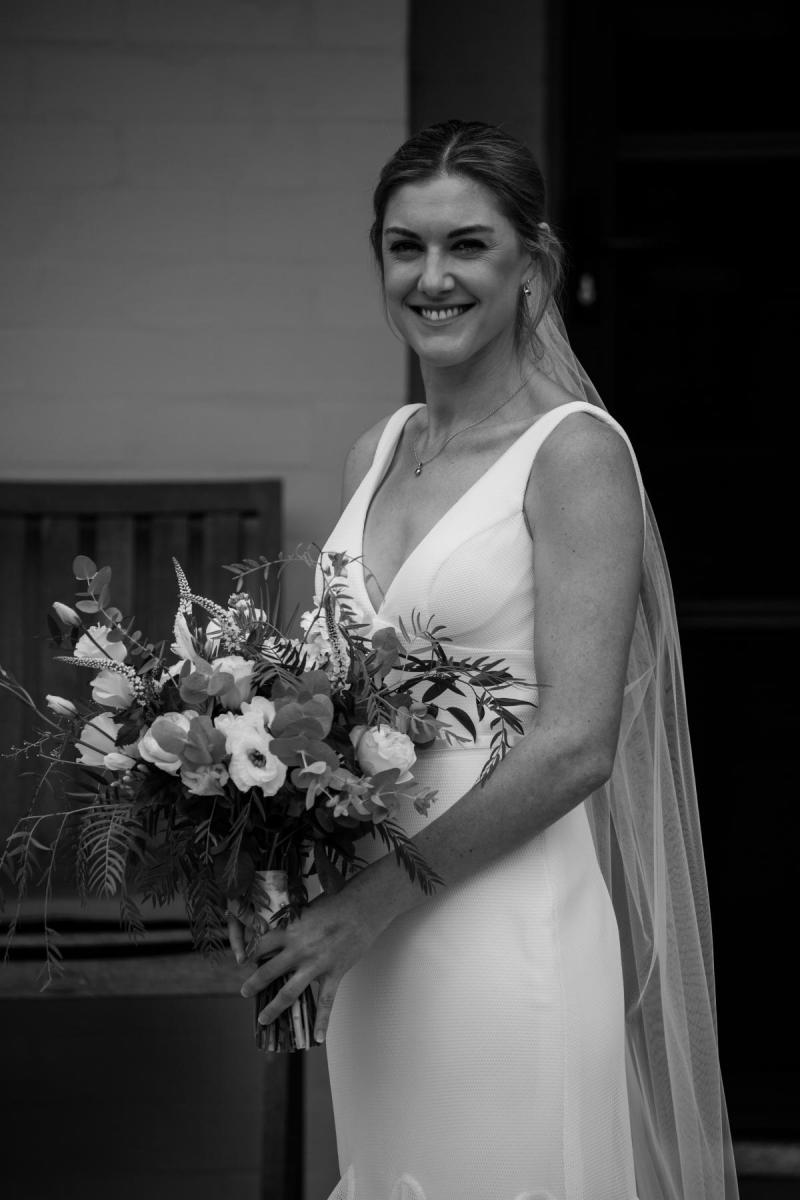 Olivia and Tim originally had an exciting Red Rattler train trip planned for their nearest and dearest for their special day, but after the closing down of their reception venue, and the enforcement of social distancing, they knew that this sadly could no longer go ahead.
After many discussions between the pair, it wasn't until the Tuesday before their original wedding date (on the Saturday) that they made the vast decision to go ahead, just the two of them.
With no end to restrictions insight at the time, they knew in their hearts that this experience would still be so special for them, regardless of the circumstances.  It was then that they called up a few key suppliers (photographer, celebrant, florist), and made the final call to get married in four days' time.
On the day...
On the day, Olivia and Tim were absolutely so excited and happy to be going ahead with the ceremony, they knew they had made the right decision.
Their wedding day was extremely fun, but they also enjoyed the chilled intimacy that they could share with each other.
Some of their friends and family who lived nearby were able to be there from a distance on the day, sending the couple well wishes and waving from their cars as they drove past.
"We were something positive for people to focus on, considering what was going on."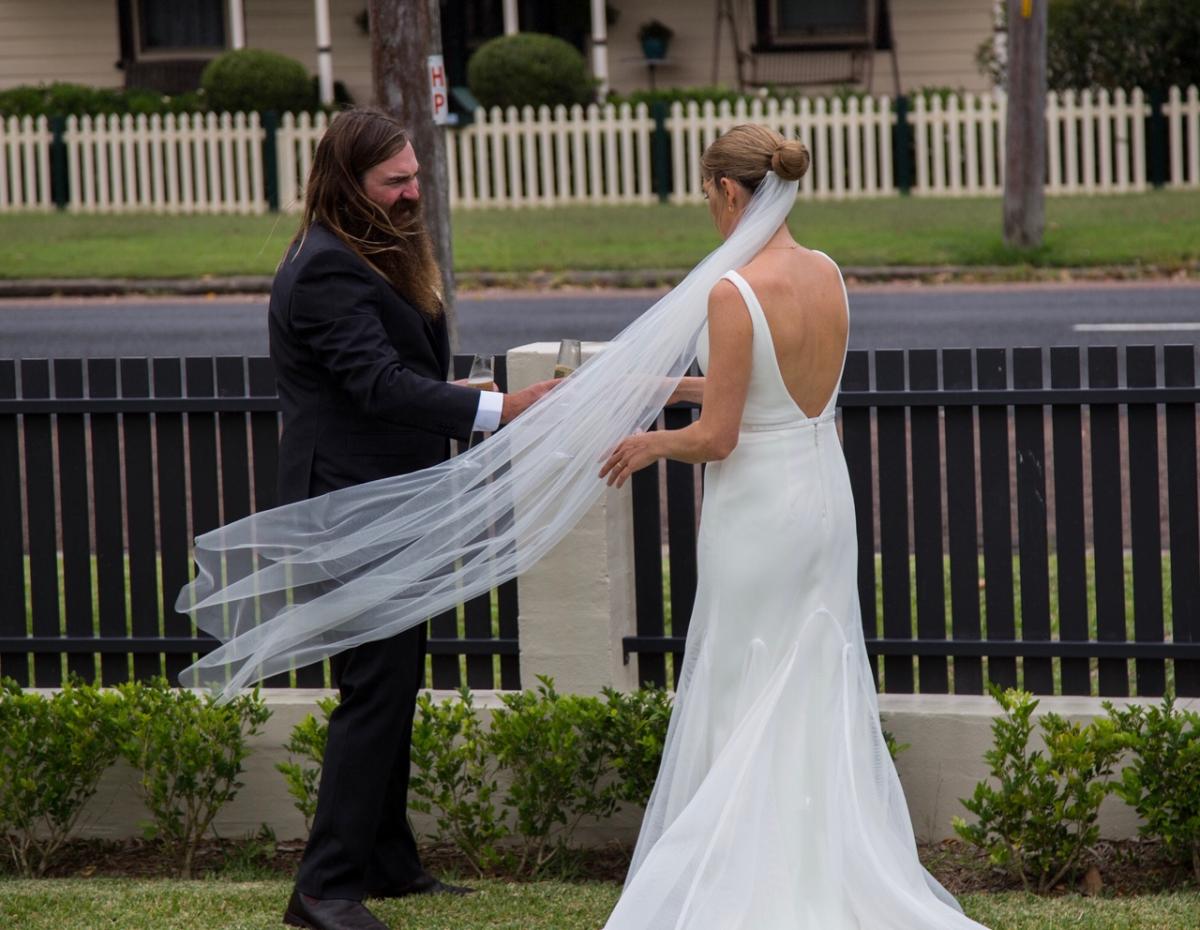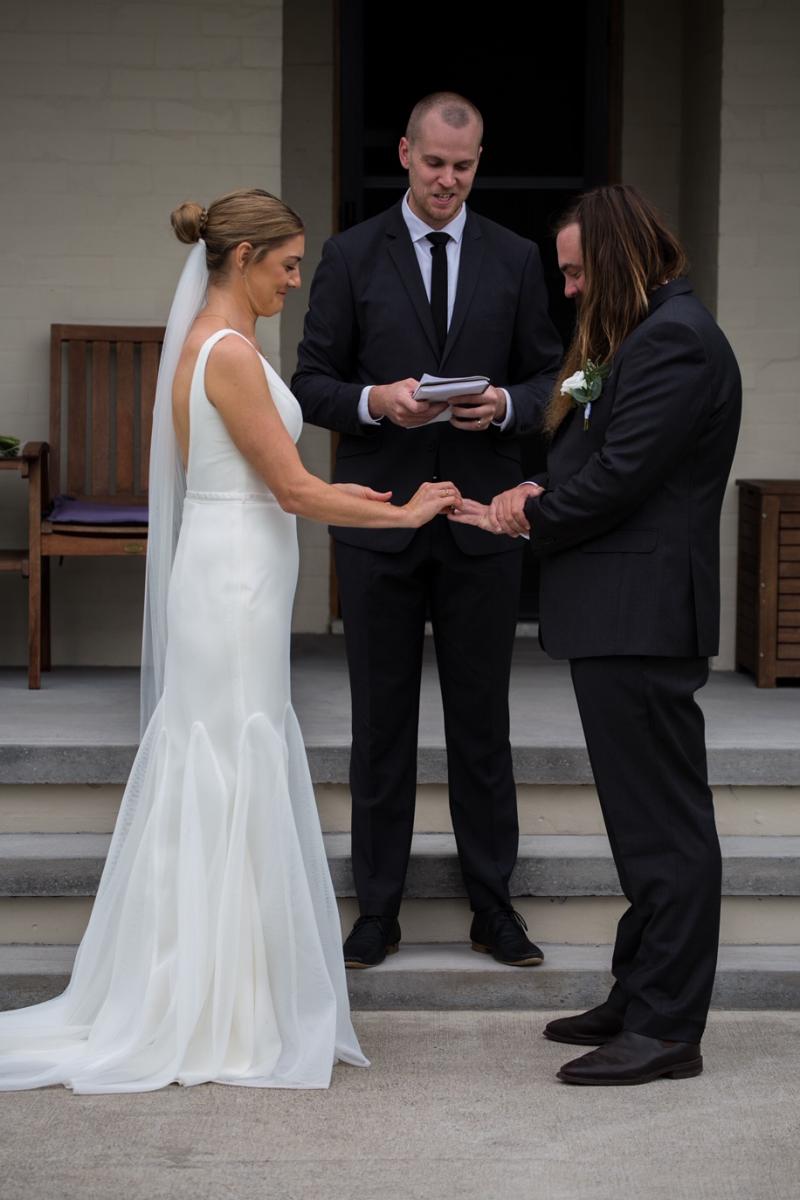 When asked if they planned to hold another ceremony or reception in the future, Olivia spoke of re-booking their original train trip as an anniversary celebration for the lovers and their loved ones.
The DIY elements…
Ladies, this is the time where your years of self beautifying has it's time to shine.  Olivia did an AMAZING job of doing her own hair and makeup on the day.
On keeping cool, calm, and collected
Olivia was quite hesitant to provide tips to other brides because she understands that not all brides are the same, they deal with things differently, and have different expectations for their special days.
Olivia just hopes that everyone enjoys their day when it comes, and are able to focus on what they really wanted to experience on the day.
"Try to forget about all of the other stuff'."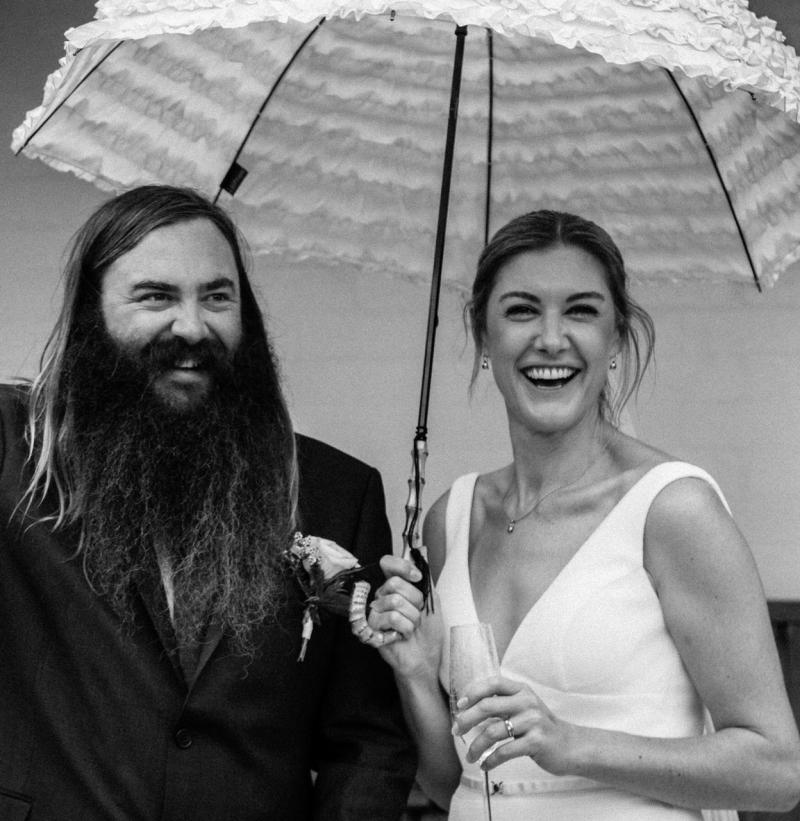 What love means to Olivia & Tim…
These lovers are in it for the good, quality times and experiences. They cherish the subtle gestures and moments shared between them.  They love doing everything for each other and blocking out all of the "white noise".
Their favourite dates are the nights in, playing cards, drinking a beer, and having the best banter in front of the fire.
ALANA & JOSIAH - A wedding adventure for the family
Alana & Josiah made the monumental decision to proceed with their planned wedding, regardless of the crazy in the air. Alana was kind enough to send through the details of her COVID-19 wedding experience, and we'd love to share them with you.
Alana chose to wear our Lotus gown, from the LUXE collection, which she fell in love with whilst visiting our Perth boutique.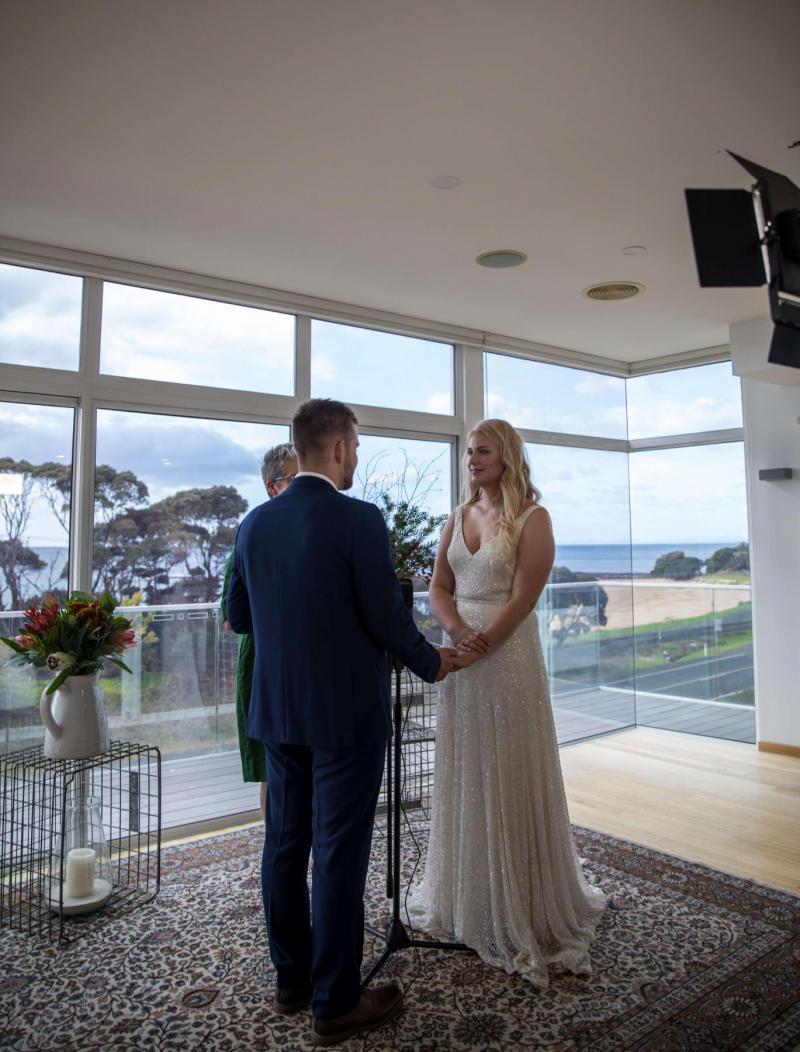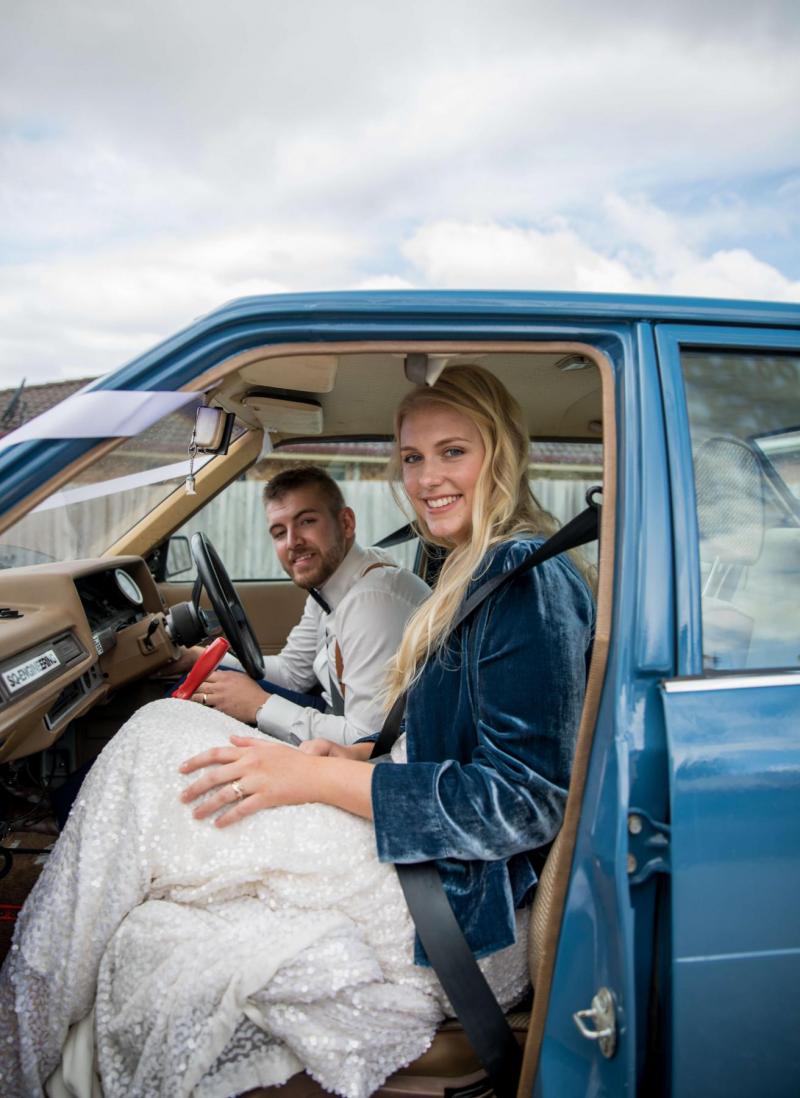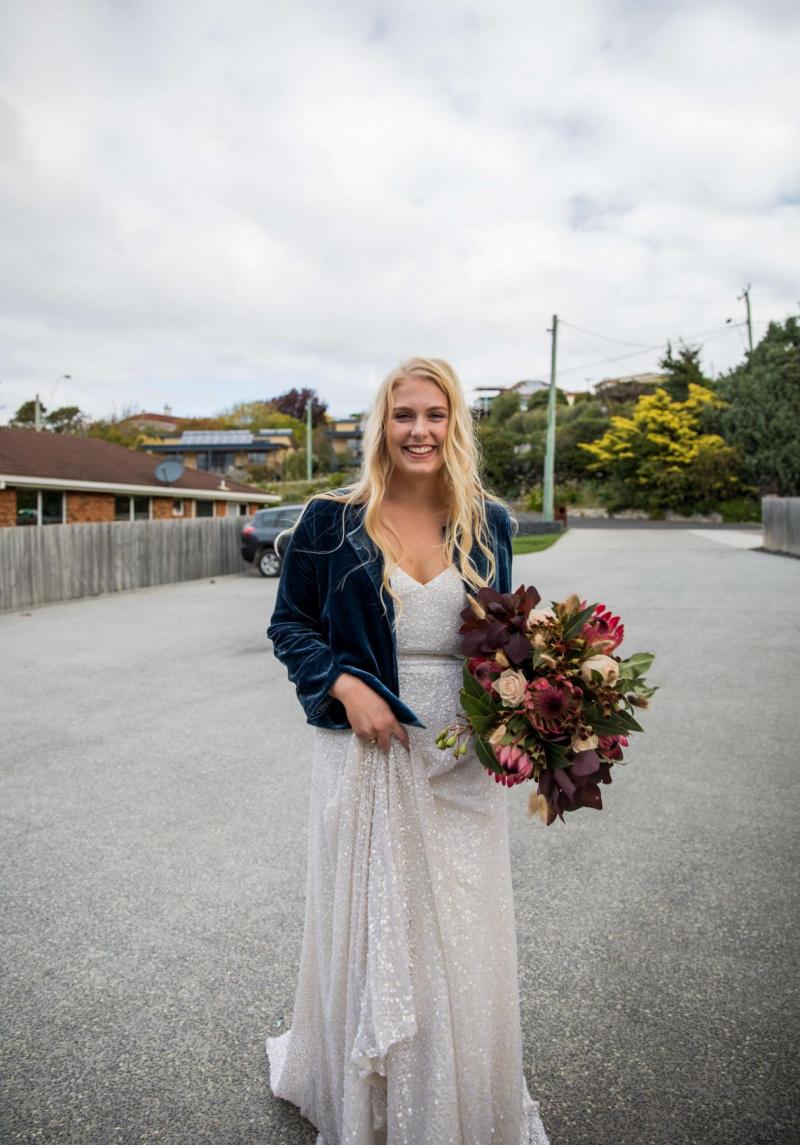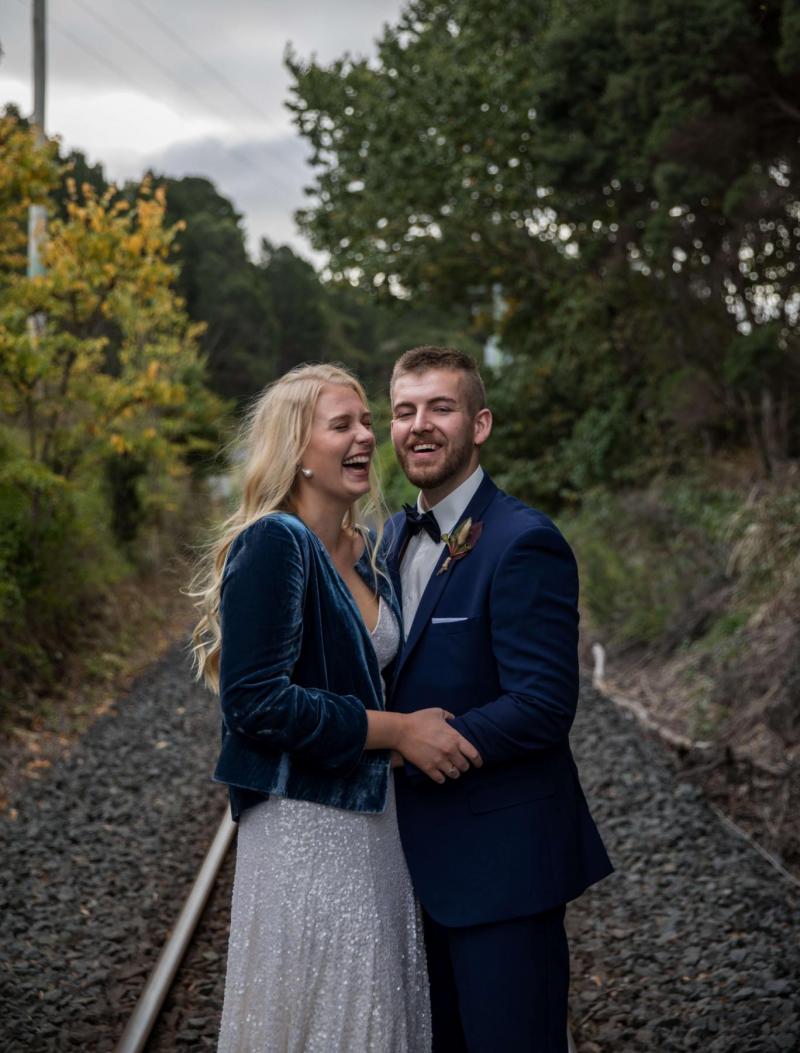 Your dream day was cancelled but you decided to go ahead anyway, just the two of you. Please talk us through how this felt, and how you came to your decision to cancel not postpone.
"We were planning on getting married in Perth, WA, on the 13th June 2020.  We played around with new ideas of postponing and replanning the wedding for the original date/new dates/new locations/new guest numbers etc… but in the end we just got so emotionally fatigued trying to make new concrete decisions, when at the end of the day we didn't know if the next day would change everything all over again!

At this point we were living at different residences – we ultimately wanted to be near each other in this season of isolation and so we chose each other over waiting however long it could've been for a big wedding as initially planned.

Josiah's brother Isaac had just came home from California – who is also a photographer, so we were completely blessed that he could capture the wedding photos, and set up the Zoom meeting for all of our extended family to be a part of the ceremony.

Josiah's Mum is a pastor in the local town, and she was our celebrant for the ceremony- so this again was a huge blessing that we didn't have to go searching for someone!

Given our extraordinary circumstances with Josiah's "one man band family", we were able to go ahead with our new spontaneous/intimate/COVID-19 wedding!

We have decided to make new plans to celebrate our wedding later when restrictions lift."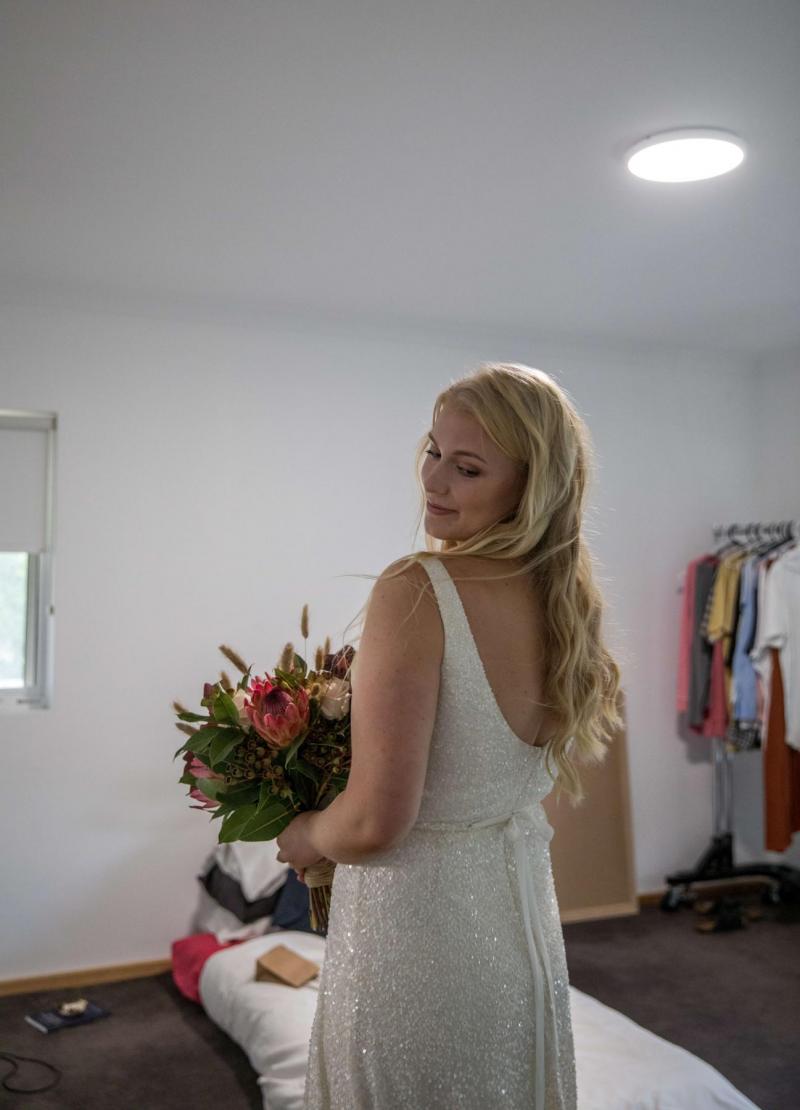 How did you feel on the day?
"I felt sad and grieved that I couldn't see my mum or family on the morning of the wedding, but I felt grateful that I had Josiah's Mum there supporting me, just like my own mum would have originally.  I facetimed my parents as I was getting ready/doing my makeup etc… and felt so glad we had technology to be able to connect!
Once we got into the ceremony, I felt at peace knowing this day was about us, and excited to think we were writing new history we could one day share with our children. We had our beautiful wedding in Penguin, Tasmania."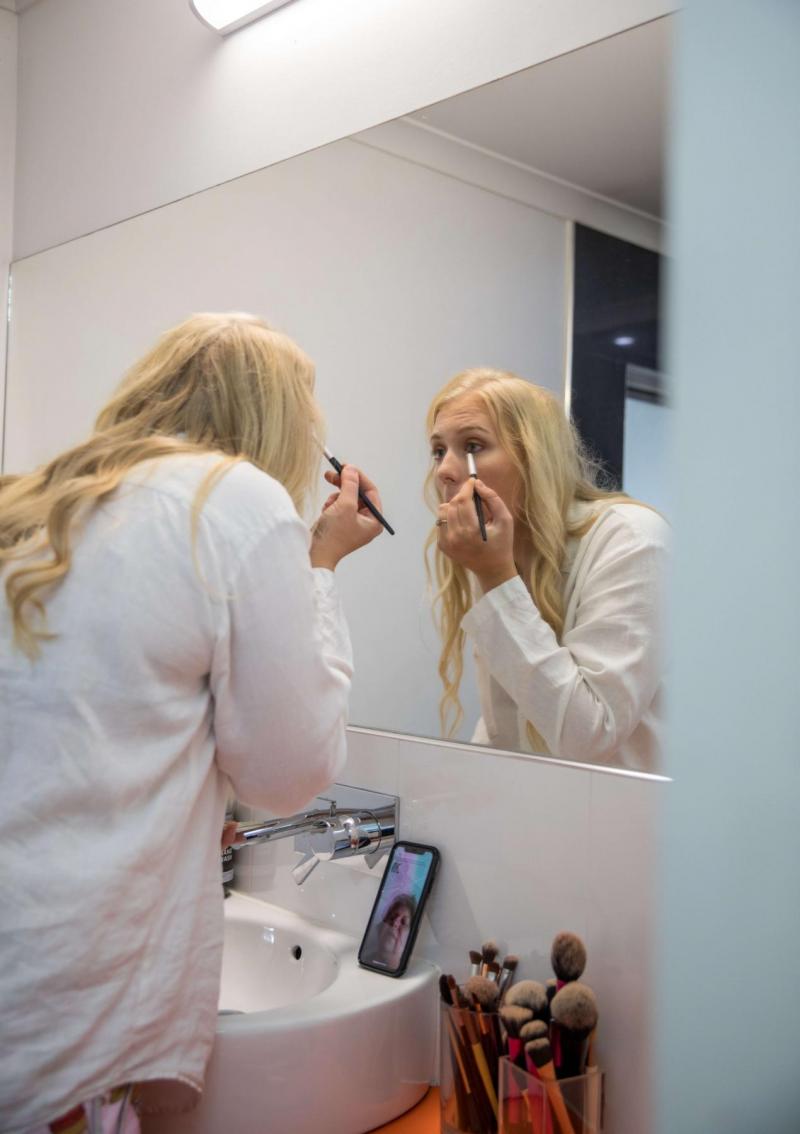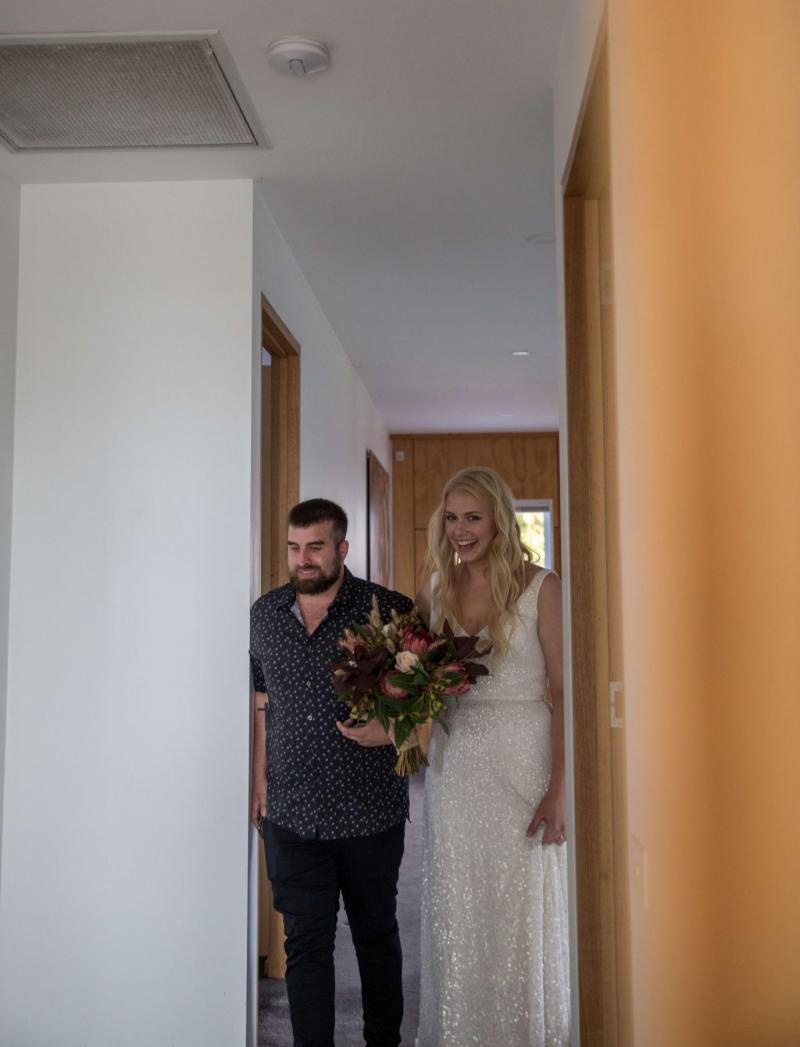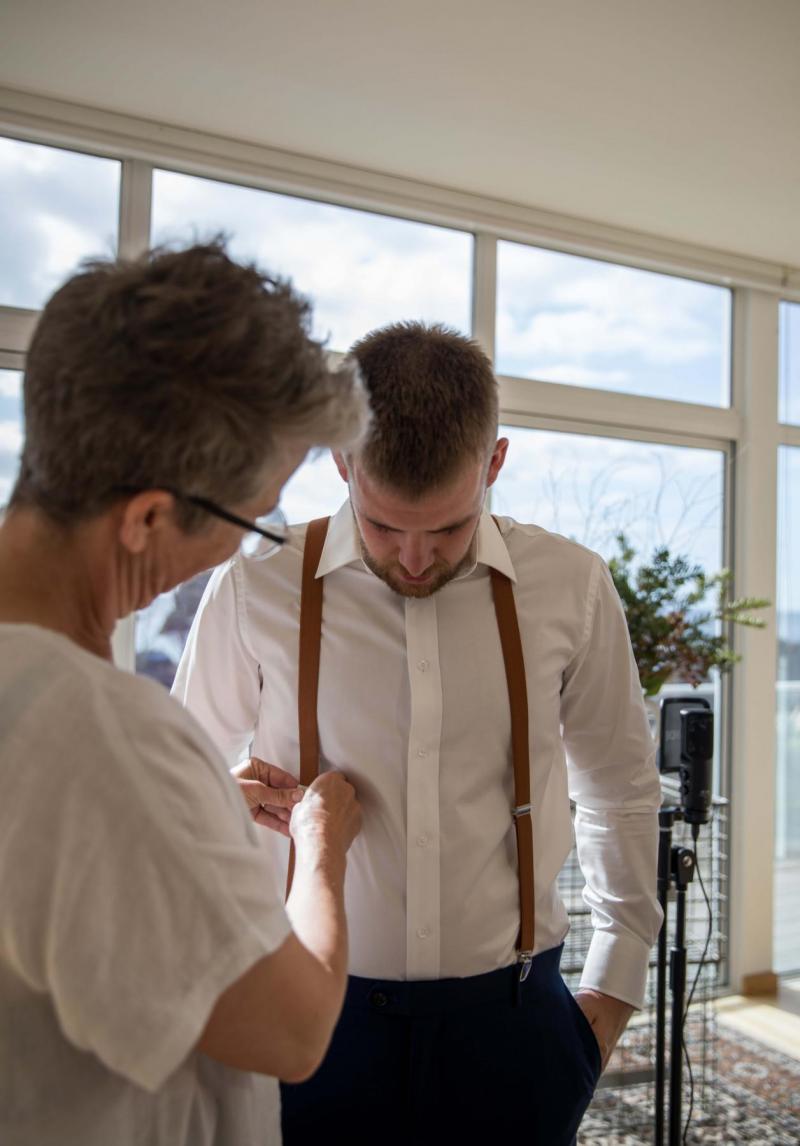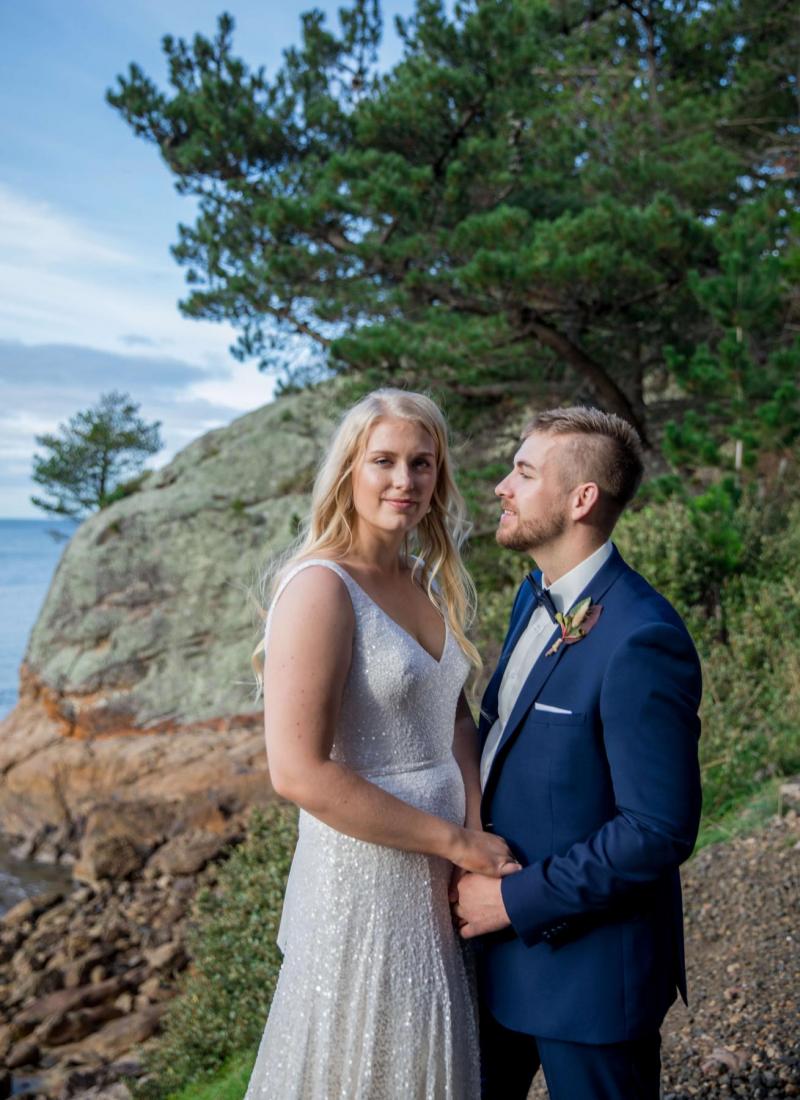 Do you plan on celebrating with family and friends at a later stage?
"BIG YES! We both have big families and friend groups, and so look forward to planning our wedding celebrations for the future when we are able to again, and flying home to my family in WA to celebrate will be amazing!

We both plan on re-wearing our wedding outfits, as well as our bridesmaids and groomsmen, so essentially we will be having a wedding reception again, but this time with speeches in person, dancing, yummy food etc… we may even do two wedding celebrations in each state.

I'm definitely going to wear my dress more than once (which I love), and I will probably get my Lotus gown hemmed to an evening gown length, so I can re-wear it differently from our wedding day – which will be very special all over again!"
About the DYI elements...
"Some of the things we had to do ourselves were:
Organise a Zoom meeting for all of our friends and family who couldn't be there in person
My sister-in-law is a makeup artist, and she was going to do my bridal makeup for me – but I ended up watching youtube videos leading up to the day, and practised each day doing my makeup in prep for the wedding
I contacted some of my husbands Aunties' to help us organise a bouquet and lapel for the day – and funnily enough, one of the background arrangements with Proteas was actually a floral gift we received the day before from family and ended up using!
The celebrant was Josiah's Mum, which was a total blessing
We organised the food ourselves, ordering take-out for our extremely small, informal wedding reception we ended up having at home."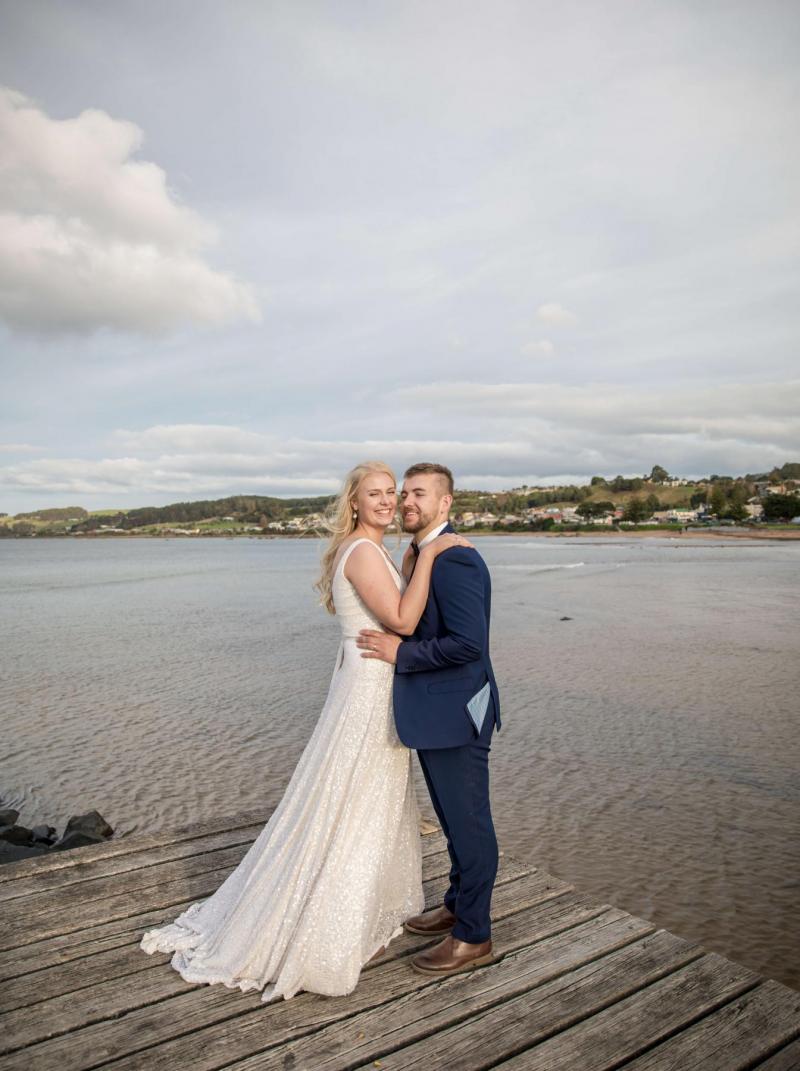 What are your key tips on keeping cool calm and collected to other brides going through this?
"We knew we would be able to celebrate at a later date, and knew this season wouldn't last forever, so this was something very solid we could hold onto knowing during the day. We also knew if we could be together it would make this season seem a little less cruel and scary, and that's what a wedding day is all about, it's about the groom and the bride becoming one. For this reason, we didn't want to let COVID-19 dictate to us what, when and how this would happen any longer!

It still hurt knowing we couldn't have all immediate family there to share it with, but it was an immense blessing that we had access to FaceTime, phone calls and Zoom, for us to be able to connect with our dearly loved family.

Your attitude has a big part in how you view your circumstance, we could have gone into the day feeling sad, but we instead chose be glad, grateful and hopeful for the future and the day. This really helped me keep away any anxiety or sadness I may have felt previously, because I chose happiness over sadness on the day!"
What does love mean to you?
"Love is a covenant we have entered into for the rest of our lives; covenant means we both agree to be in this marriage mutually, for the rest of ours lives, intentionally. Love allows us to be vulnerable with each other, always improving our friendship together, and the ability to challenge the other person to strive for better, because we love them so much.
Love is a choice we intentionally choose to do for our spouse, it is not always going to be a feeling or emotion we have in the moment, but it is a foundation that our marriage is built on – and you don't always see the concrete in a house, but you definitely know that its there! Love is like that some days…"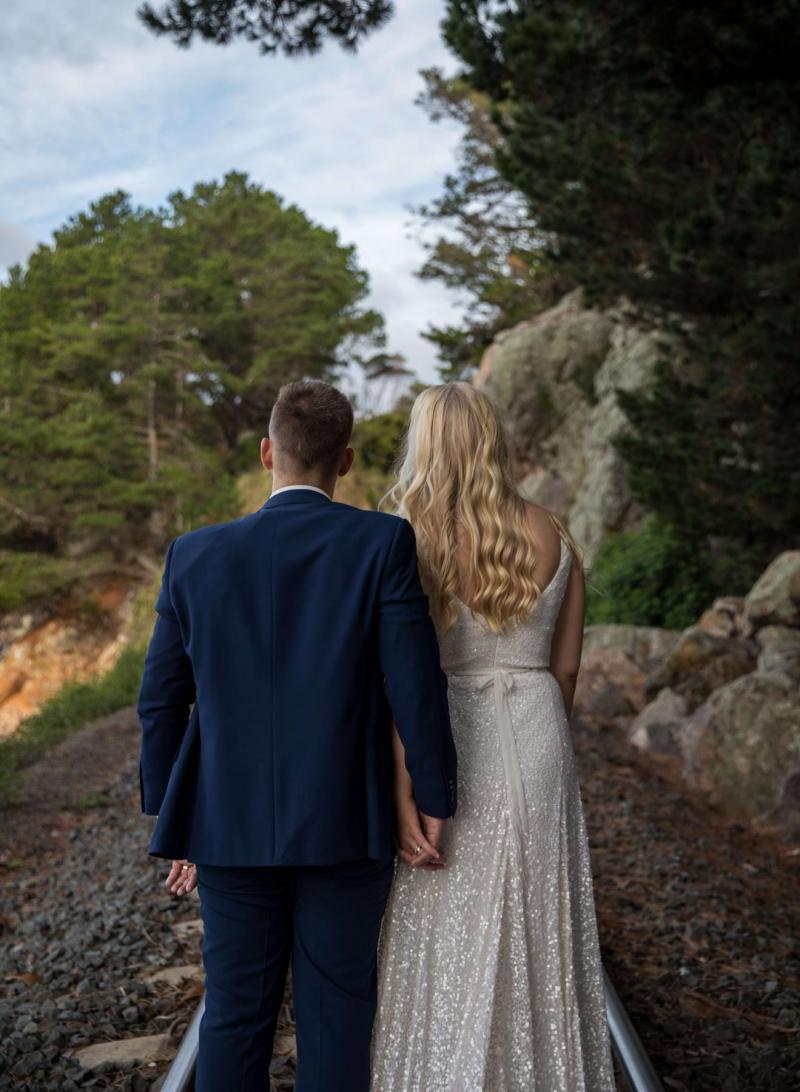 How was the overall experience?
"Well… it was definitely very unique, challenging, and it was certainly character building for us individually, and together in our relationship.  It is very rewarding that we could start our marriage and lives together, although a little bit sad at first, but once we were into the ceremony, it felt so incredibly special and rewarding.

My parents participated in the wedding via Zoom, and our Best Man and Maid of Honour gave beautiful speeches. Once we were in the guts of the day we just felt so blessed and grateful that everyone was safe at home, and able to virtually attend our wedding. We actually asked everyone to dress up as though they were attending the wedding in person for the Zoom meeting, and that made it feel super real and special!

We may have also asked if they wanted to get their bubbly drinks ready to toast to our marriage…. at 11:30 am in the morning.

It was a day to be remembered!"