Taking Intimacy To A New Level: Inside Two Cozy COVID-19 Weddings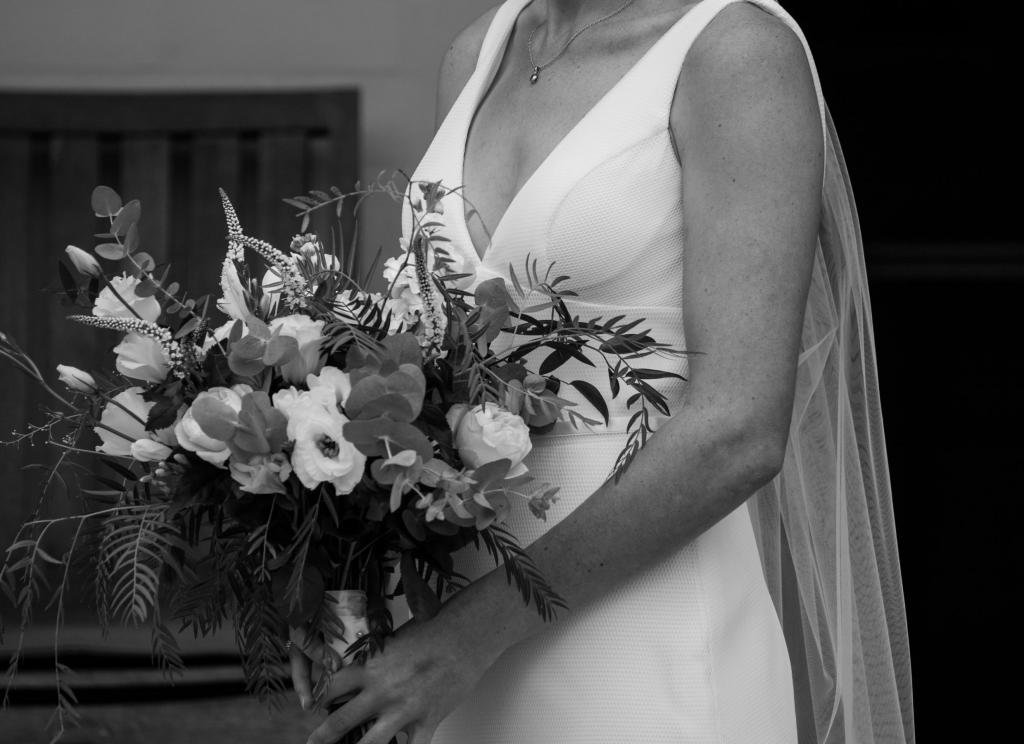 During this uncertain time, people's lives have been turned upside down (in many ways), and many experiences put on hold… but some things can't always wait. For these two couples, nothing could stop them from tying the knot, not even COVID-19.
OLIVIA & TIM - A comfortable wedding on the front porch
Olivia fell in love with our Tatiana gown, a BESPOKE beauty with our signature sculptural mesh, in our Sydney boutique.
In between Olivia's busy schedule as a school teacher, we were fortunate enough to be able to speak to her on the phone about her experience with getting married during COVID-19, the events that led her to go ahead on the day, and tips for navigating this untouched path.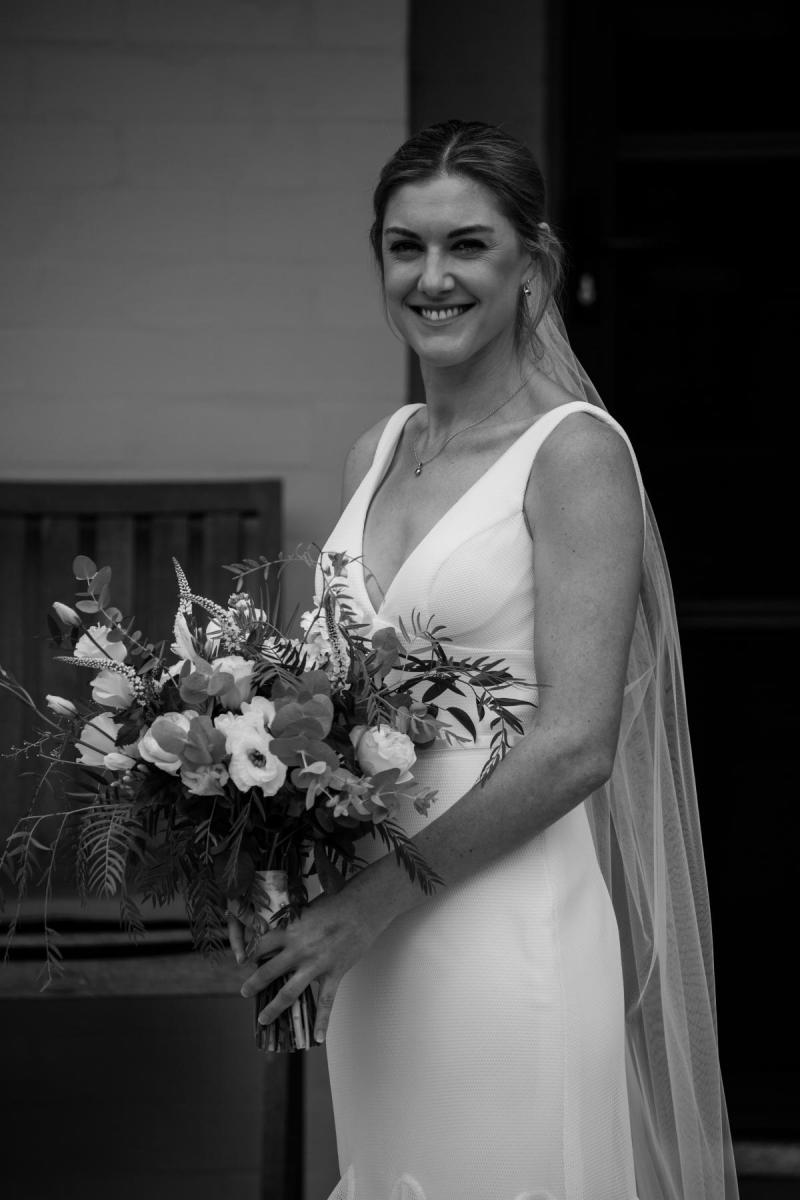 Olivia and Tim originally had an exciting Red Rattler train trip planned for their nearest and dearest for their special day, but after the closing down of their reception venue, and the enforcement of social distancing, they knew that this sadly could no longer go ahead.
After many discussions between the pair, it wasn't until the Tuesday before their original wedding date (on the Saturday) that they made the vast decision to go ahead, just the two of them.
With no end to restrictions insight at the time, they knew in their hearts that this experience would still be so special for them, regardless of the circumstances.  It was then that they called up a few key suppliers (photographer, celebrant, florist), and made the final call to get married in four days' time.
On the day...
On the day, Olivia and Tim were absolutely so excited and happy to be going ahead with the ceremony, they knew they had made the right decision.
Their wedding day was extremely fun, but they also enjoyed the chilled intimacy that they could share with each other.
Some of their friends and family who lived nearby were able to be there from a distance on the day, sending the couple well wishes and waving from their cars as they drove past.
"We were something positive for people to focus on, considering what was going on."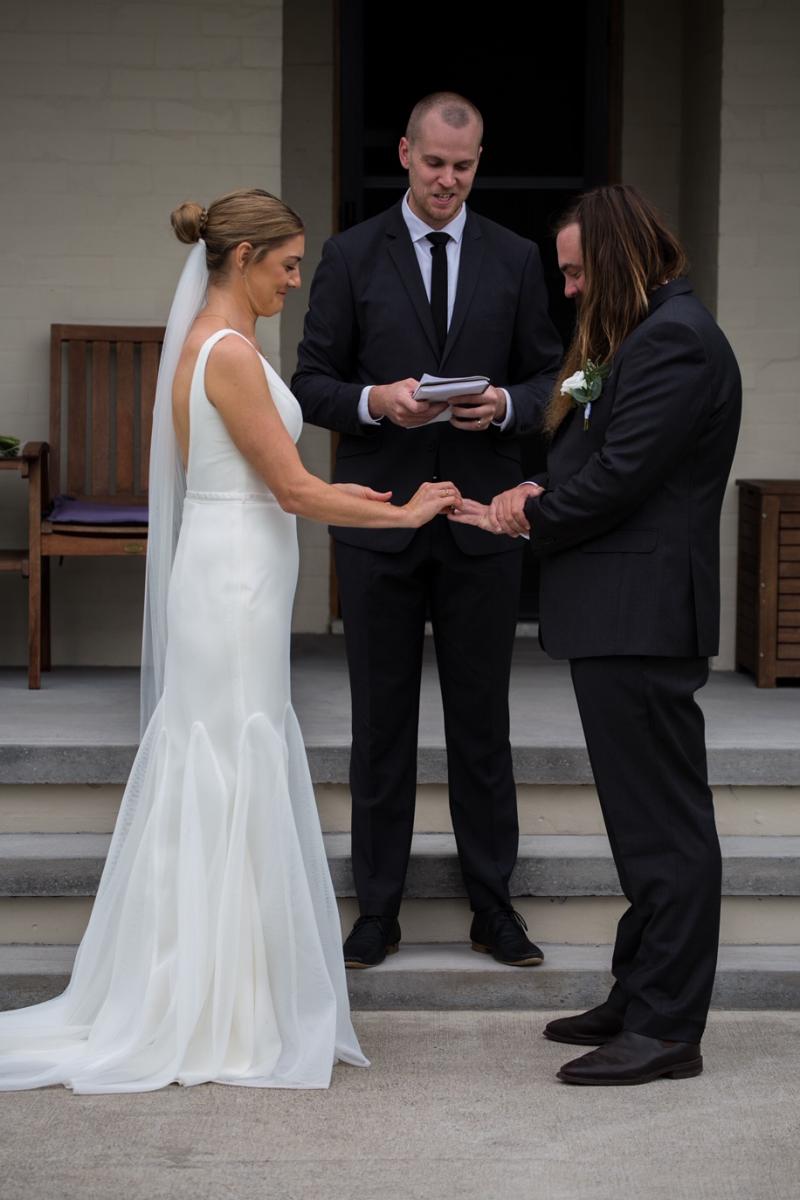 When asked if they planned to hold another ceremony or reception in the future, Olivia spoke of re-booking their original train trip as an anniversary celebration for the lovers and their loved ones.
The DIY elements…
Ladies, this is the time where your years of self beautifying has it's time to shine.  Olivia did an AMAZING job of doing her own hair and makeup on the day.
On keeping cool, calm, and collected
Olivia was quite hesitant to provide tips to other brides because she understands that not all brides are the same, they deal with things differently, and have different expectations for their special days.
Olivia just hopes that everyone enjoys their day when it comes, and are able to focus on what they really wanted to experience on the day.
"Try to forget about all of the other stuff'."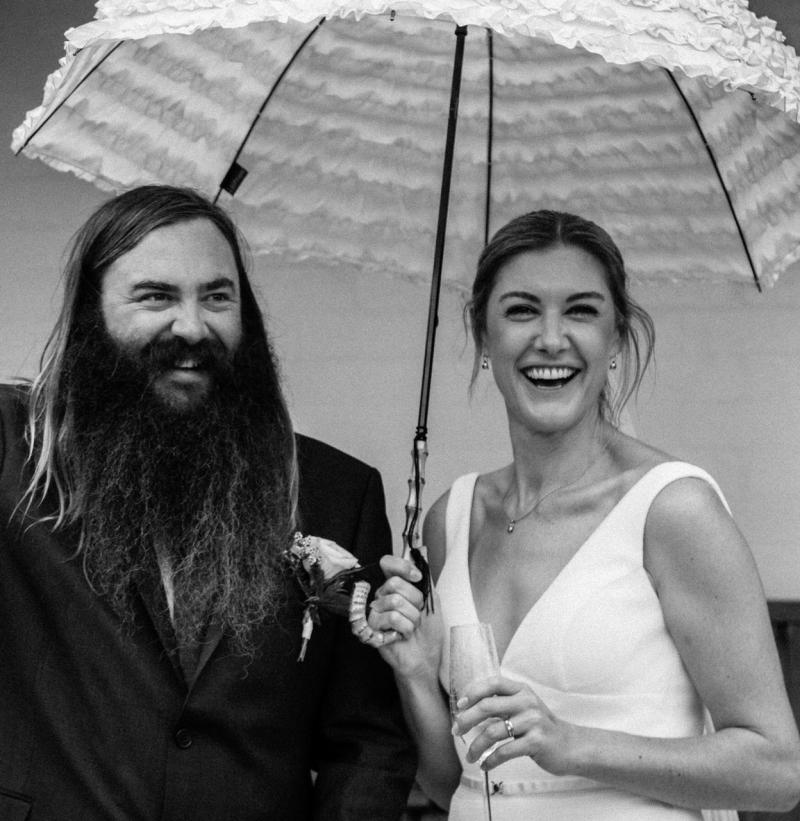 What love means to Olivia & Tim…
These lovers are in it for the good, quality times and experiences. They cherish the subtle gestures and moments shared between them.  They love doing everything for each other and blocking out all of the "white noise".
Their favourite dates are the nights in, playing cards, drinking a beer, and having the best banter in front of the fire.
ALANA & JOSIAH - A wedding adventure for the family
Alana & Josiah made the monumental decision to proceed with their planned wedding, regardless of the crazy in the air. Alana was kind enough to send through the details of her COVID-19 wedding experience, and we'd love to share them with you.
Alana chose to wear our Lotus gown, from the LUXE collection, which she fell in love with whilst visiting our Perth boutique.
About the DYI elements...
"Some of the things we had to do ourselves were:
Organise a Zoom meeting for all of our friends and family who couldn't be there in person
My sister-in-law is a makeup artist, and she was going to do my bridal makeup for me – but I ended up watching youtube videos leading up to the day, and practised each day doing my makeup in prep for the wedding
I contacted some of my husbands Aunties' to help us organise a bouquet and lapel for the day – and funnily enough, one of the background arrangements with Proteas was actually a floral gift we received the day before from family and ended up using!
The celebrant was Josiah's Mum, which was a total blessing
We organised the food ourselves, ordering take-out for our extremely small, informal wedding reception we ended up having at home."