Brennah and Trent – A Homely Winery Wedding

An intimate Yarra Valley winery wedding with lush blush, green and white florals, one big statement gown and plenty of stunning details to keep you saving to your mood boards all weekend.
On the proposal
Trent proposed to Brennah on their 3rd year anniversary at their favourite place in Bali.
The couple went for a walk along the beach in the morning when Trent then got down on one knee and asked the big question!
"For a big man, it was very funny to see him so nervous! I had to put the ring on myself as he was shaking so bad."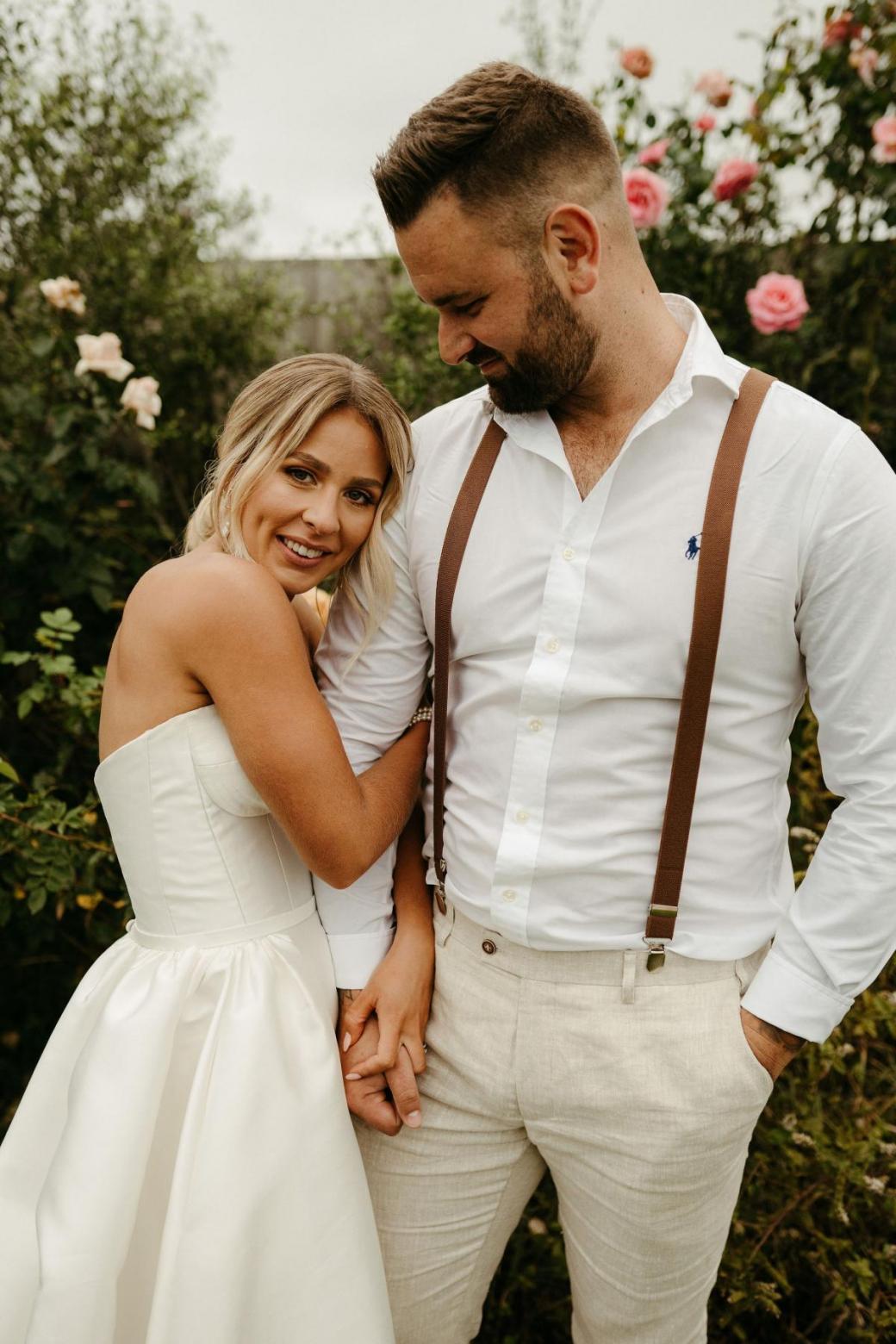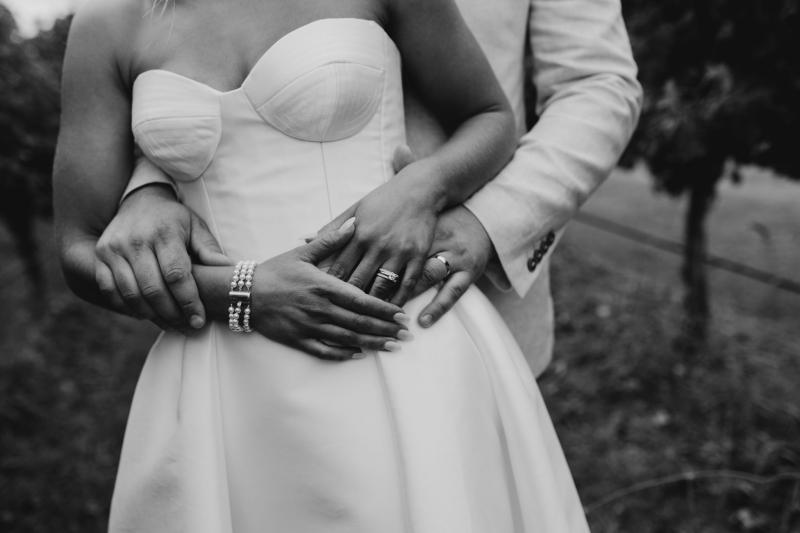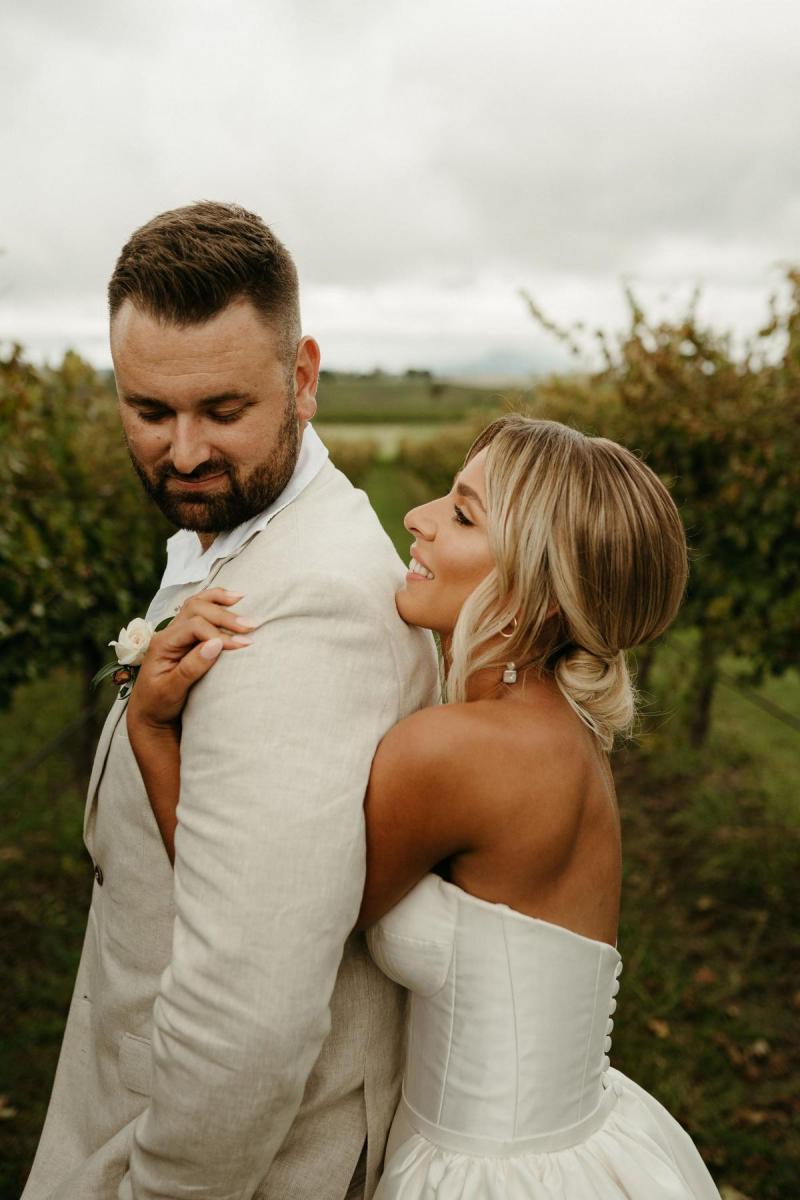 On the venue
Brennah and Trent chose the stunning Acacia Ridge Winery in the Yarra Glen as their wedding venue. Trent and Brennah would take road trips up to Aubury to visit family members and the two would always drive past Acacia.
"We always said that we would get married there even though we had never been inside. When we got home from Bali we did a site visit and had 3 other venues booked in for us to visit that day. We didn't need to go to the other venues, as soon as we walked into Acacia we knew it was the one.
We loved that it was a family-run winery and that it wasn't so exposed to the public. It has such a 'homely' feeling to it and I loved the casual vibe that it boasts."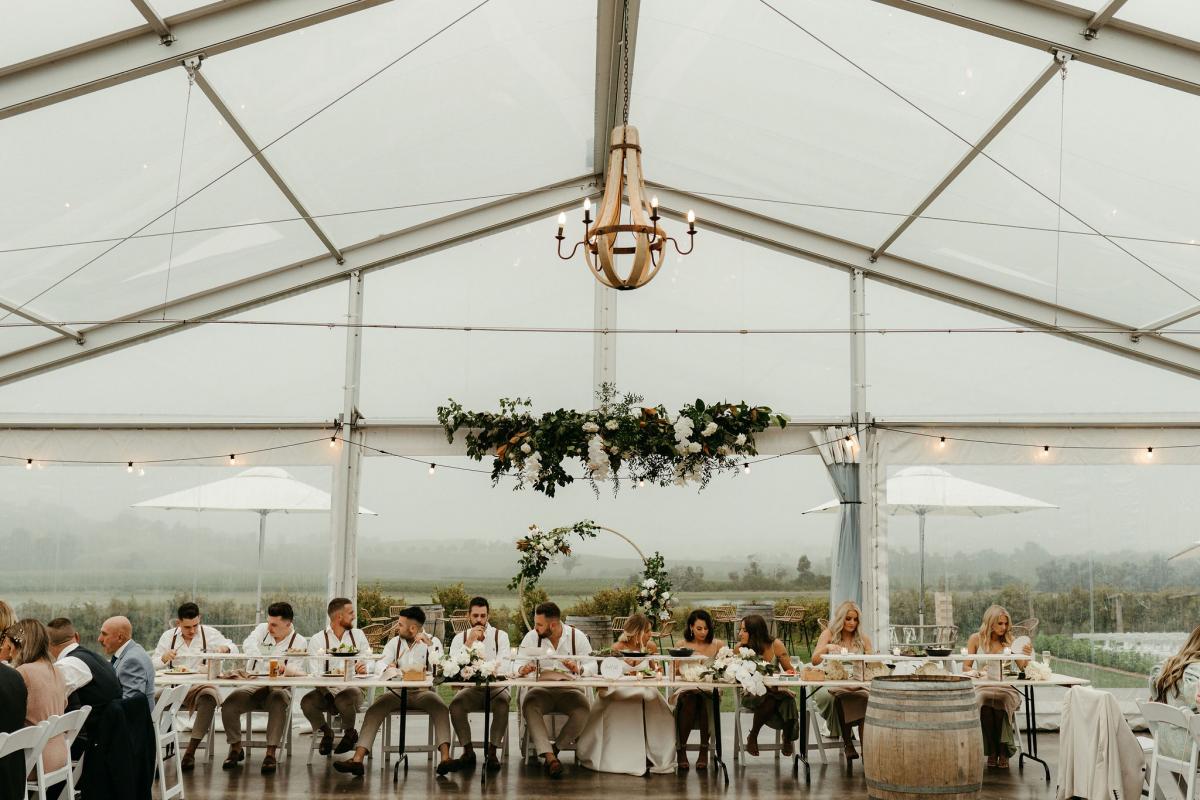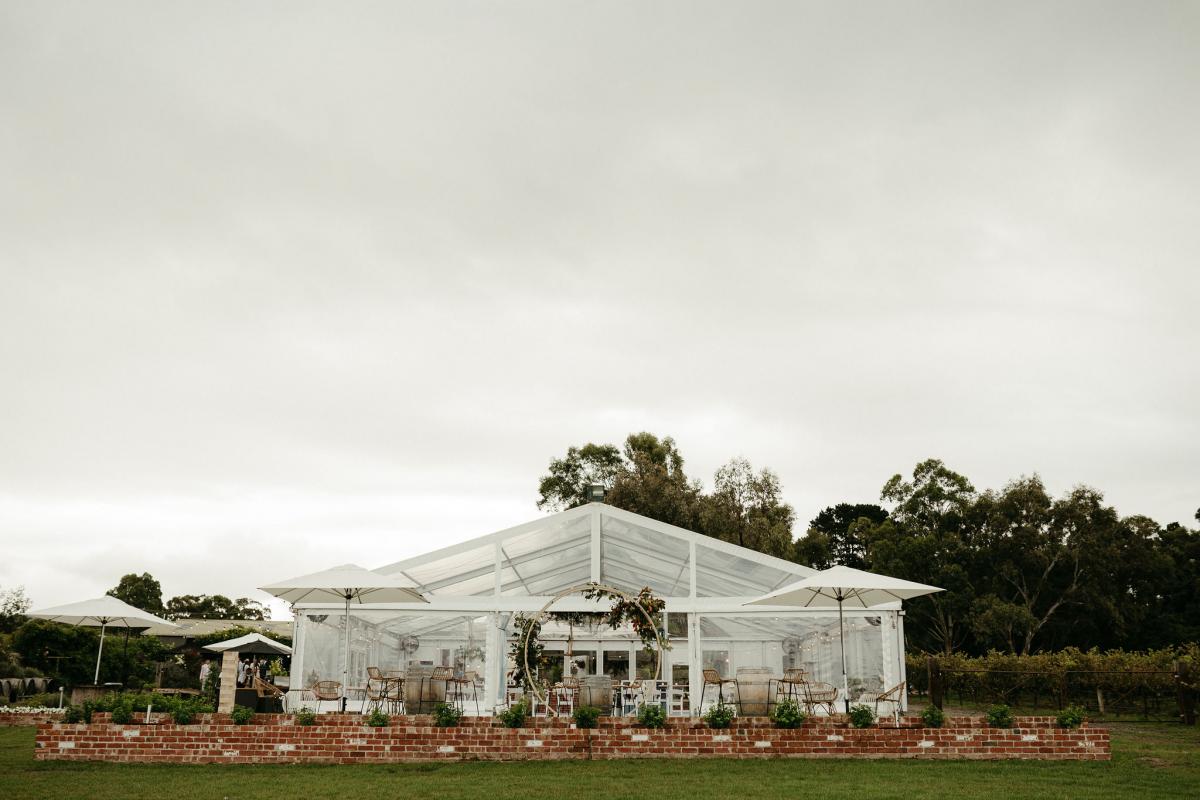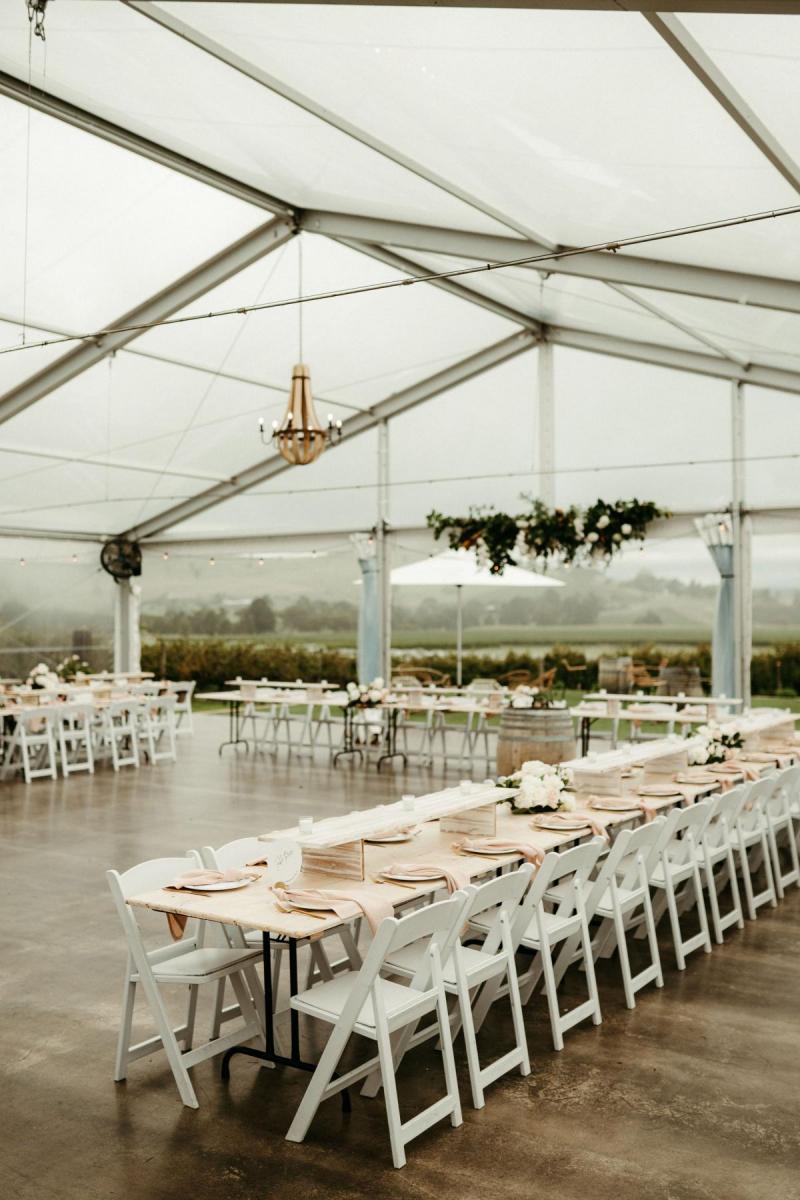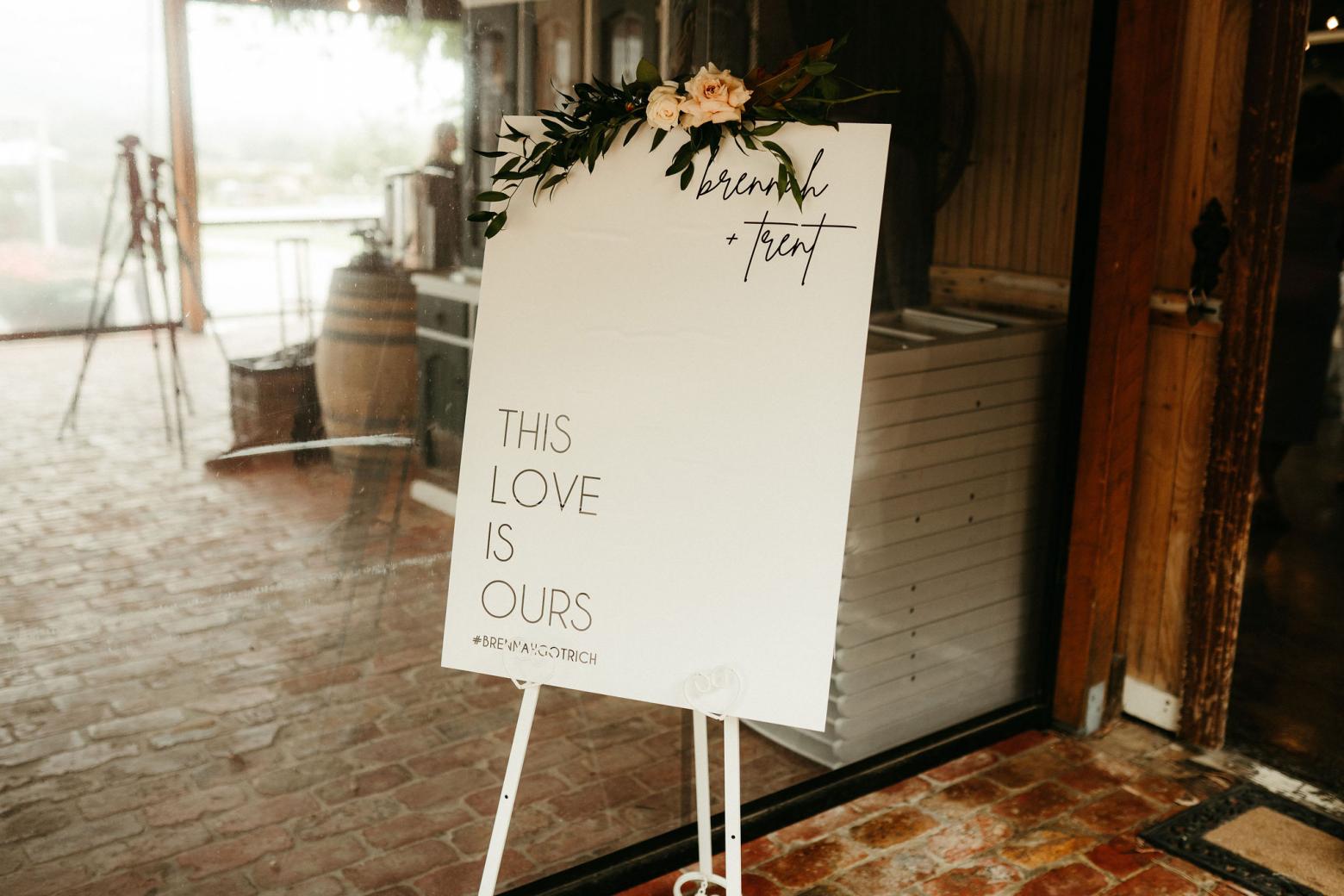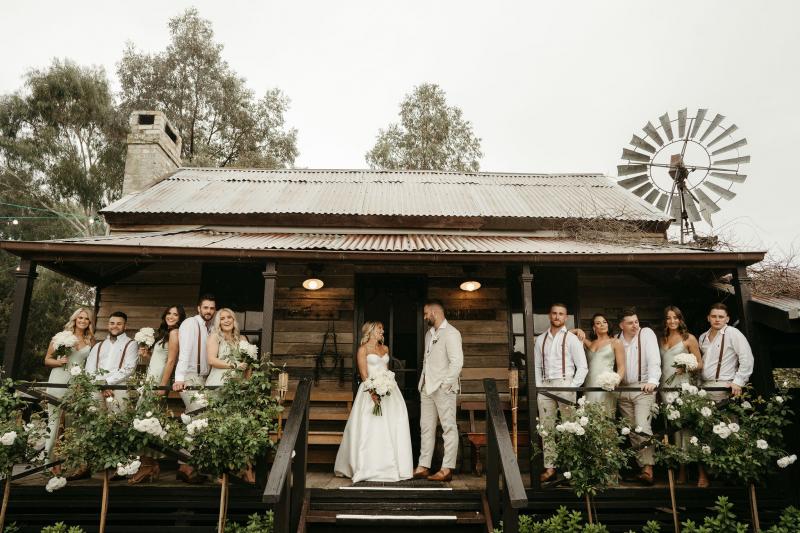 All the styling details
The inspiration for Brennah and Trent's wedding was 'simplistic, elegant and effortless.'
"I wanted it to be bright and show off the greenery of the vineyard for the time of year that it was. I stuck to plain flowers of colours of green, white and hints of blush to bring out the redness of the industrial brick and the greenery of all the beautiful flowers, lawn and vines.
I ran with that colour scheme for the entire wedding, with blush napkins and then hints of gold with the stationary, arbour and cutlery."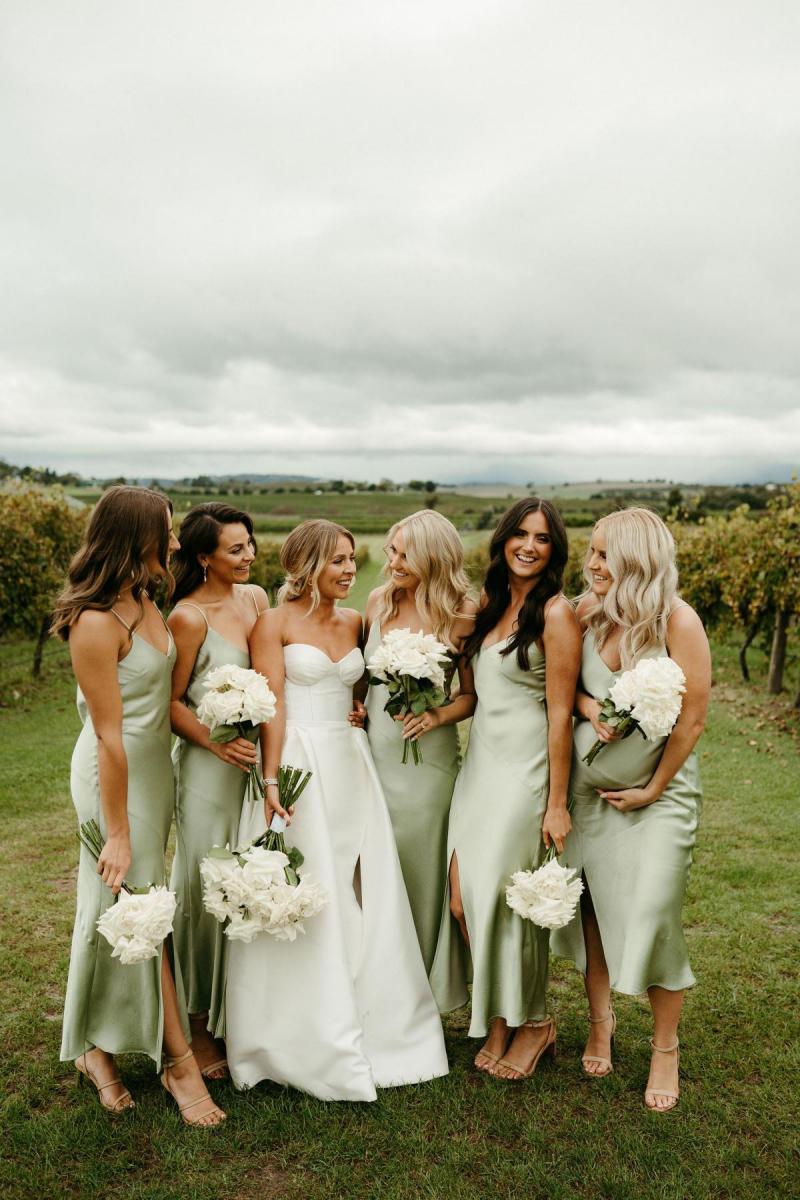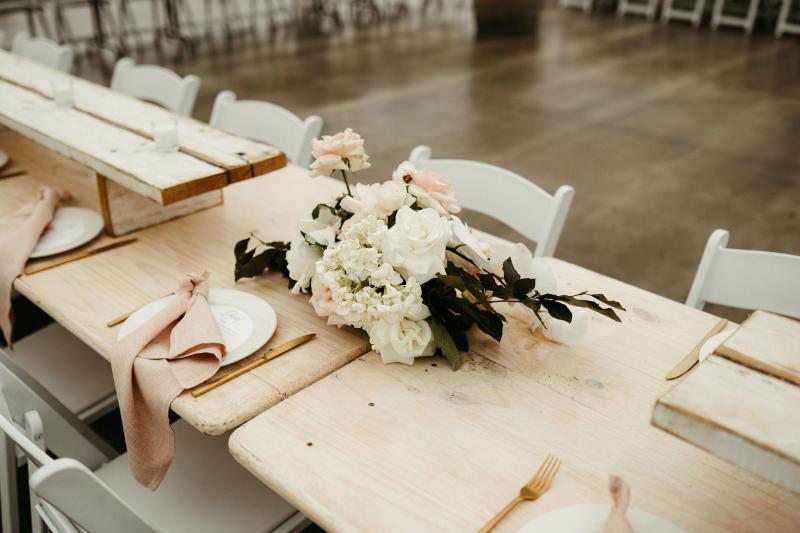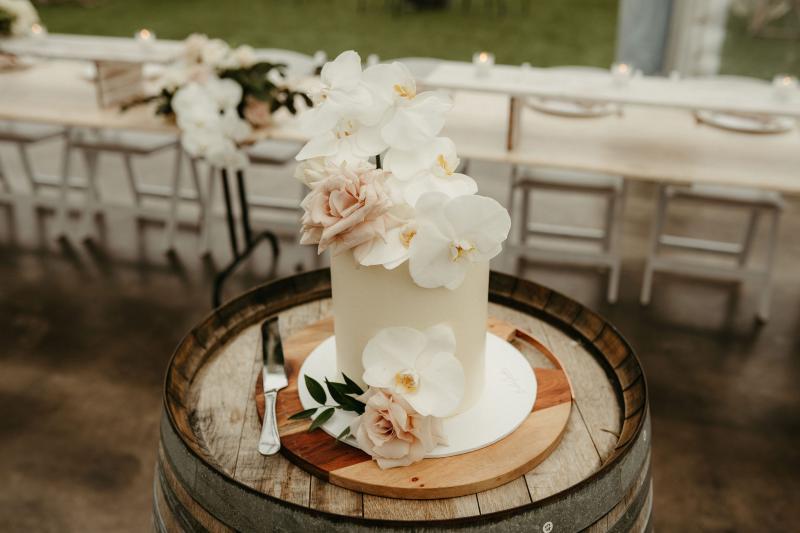 Highlight of the day?
Trent and Brennah's highlight of their wedding day was the speeches from their friends and family.
"They were just phenomenal. It is just so lovely to hear people speak words about your relationship and realise how much everyone is happy for you."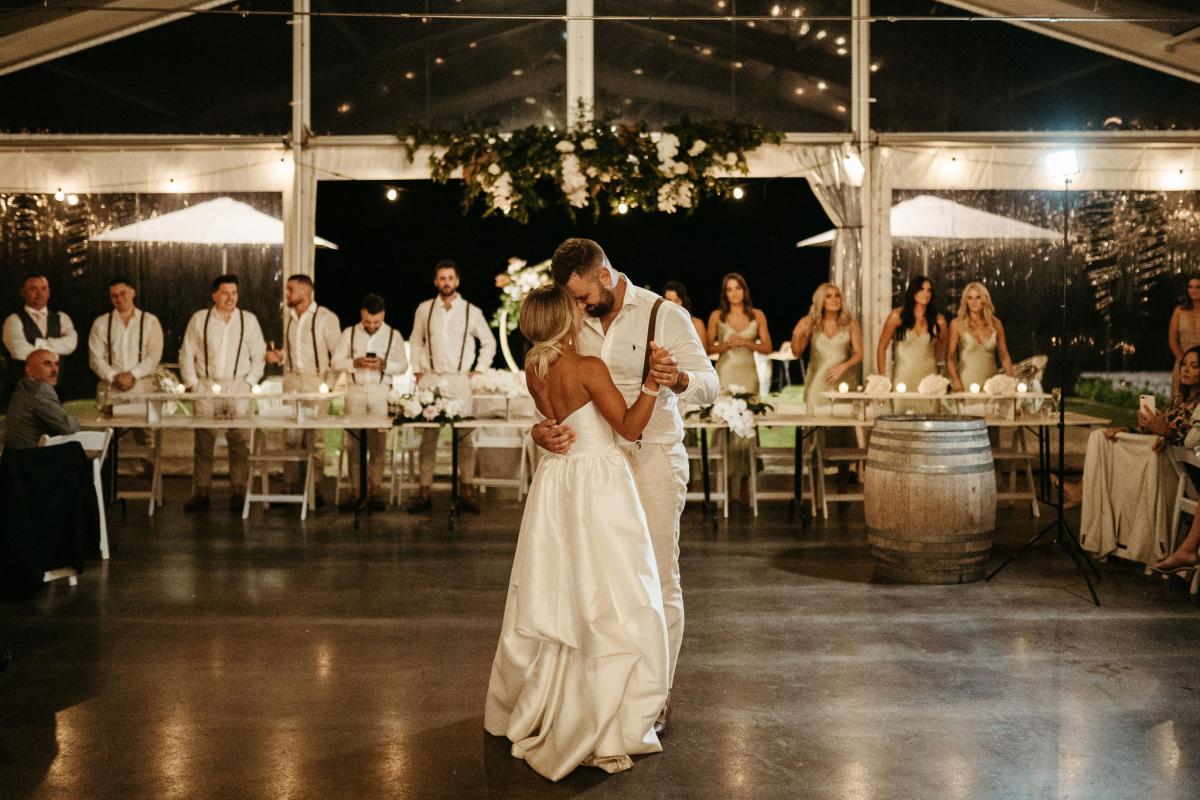 The Dress
Brennah wore the show-stopping combination of the Blake bodice and Camille skirt from our BESPOKE Collection.
She found her dream gown in our Armadale boutique.
"I followed KAREN WILLIS HOLMES on Instagram before I was even proposed too. There was an image uploaded around the same time I got engaged of the Blake and Camille gown and I had never seen this version of it. I fell in love. I knew it was the dress I had to try on, 18 months later, and turns out it was the one!
"The modern elegance and simplicity of the dress but it had a sexy twist to it!"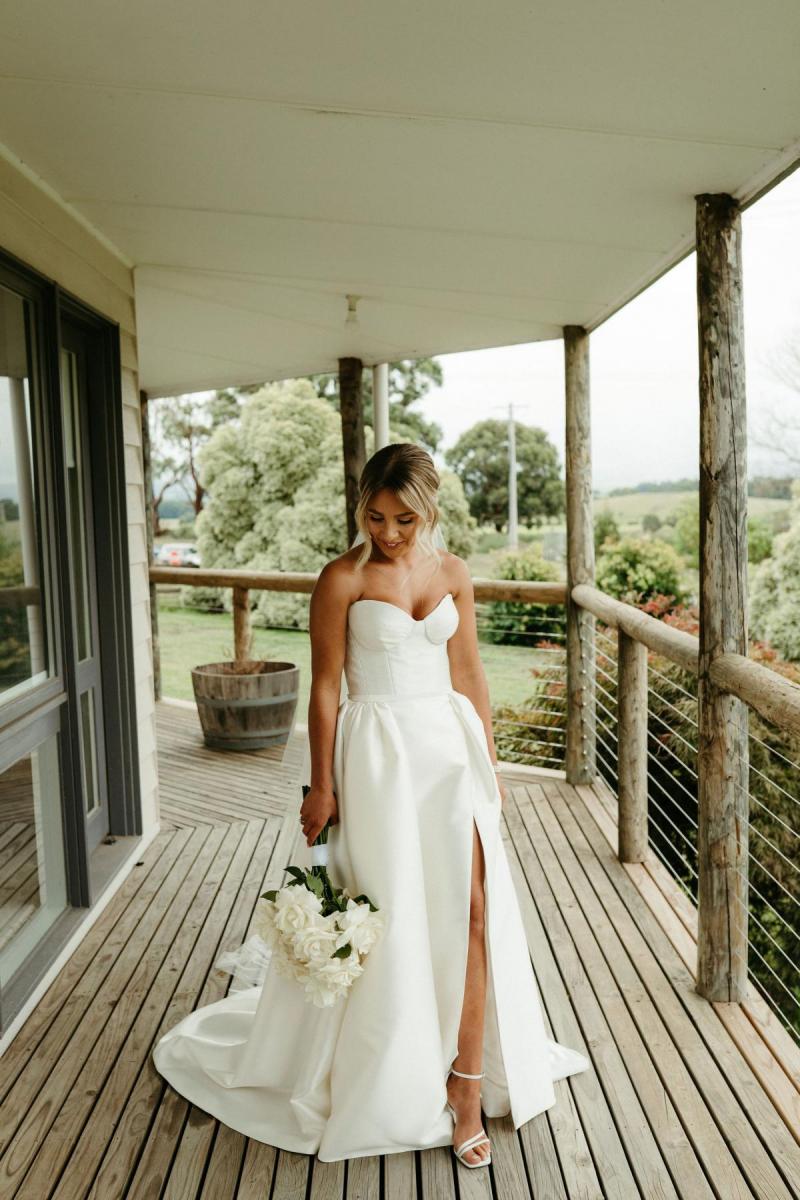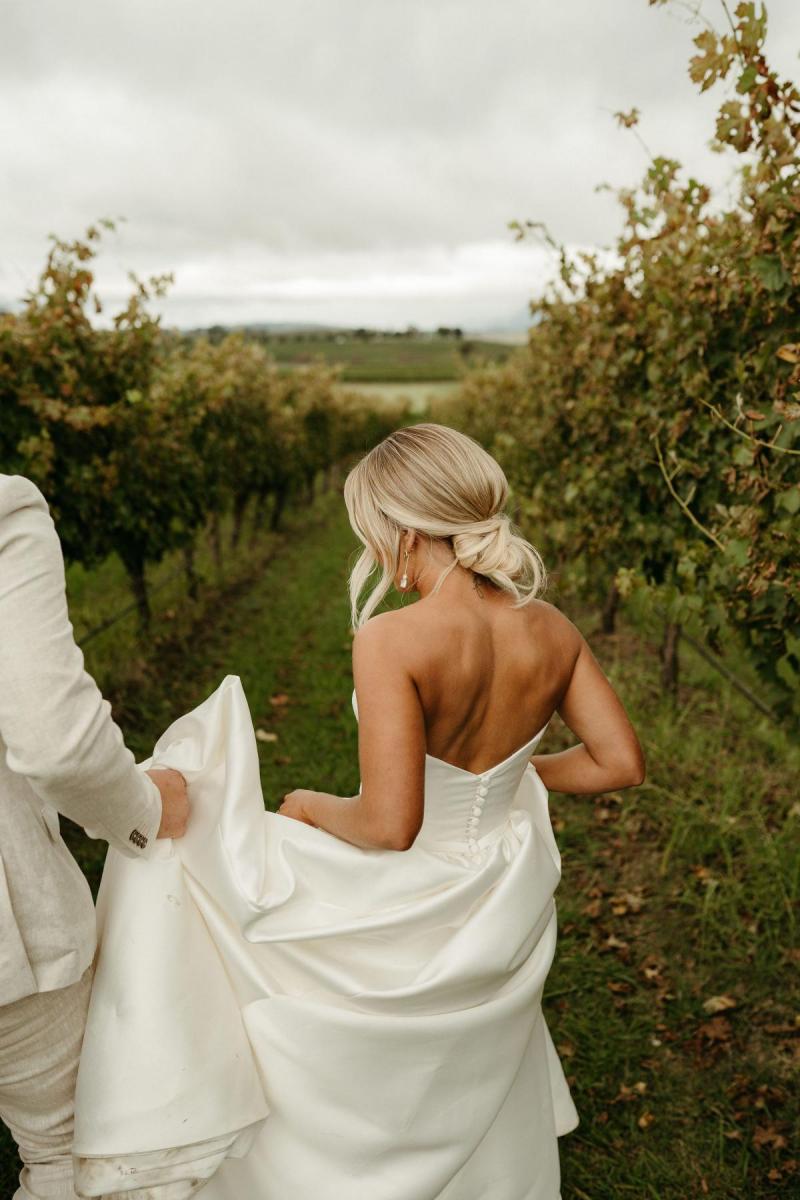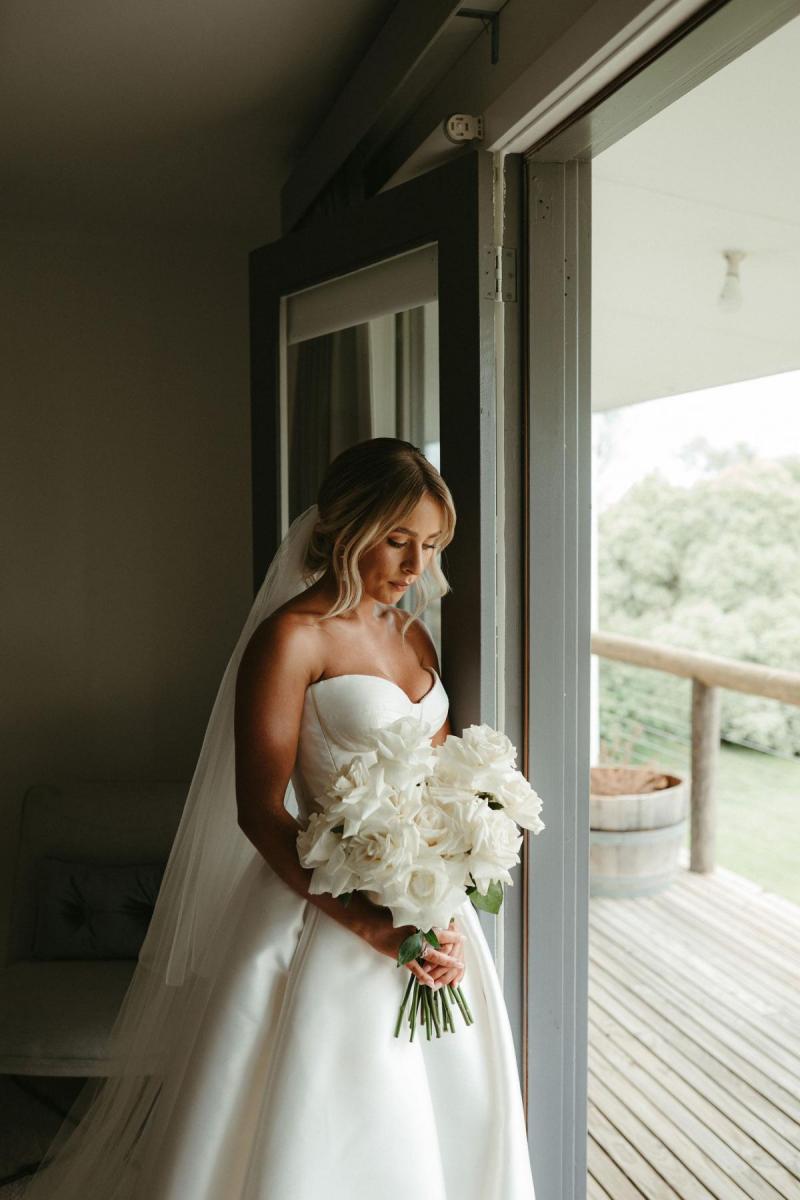 Accessorising
Brennah wore open-toed strappy ivory heels from Tony Bianco. The perfect accessory for a thigh-high split.
The gorgeous bride also wore her best friend's veil.
"She has her initials sewn onto it. We are passing it down to each girl in our friendship group who gets married. Our own little tradition."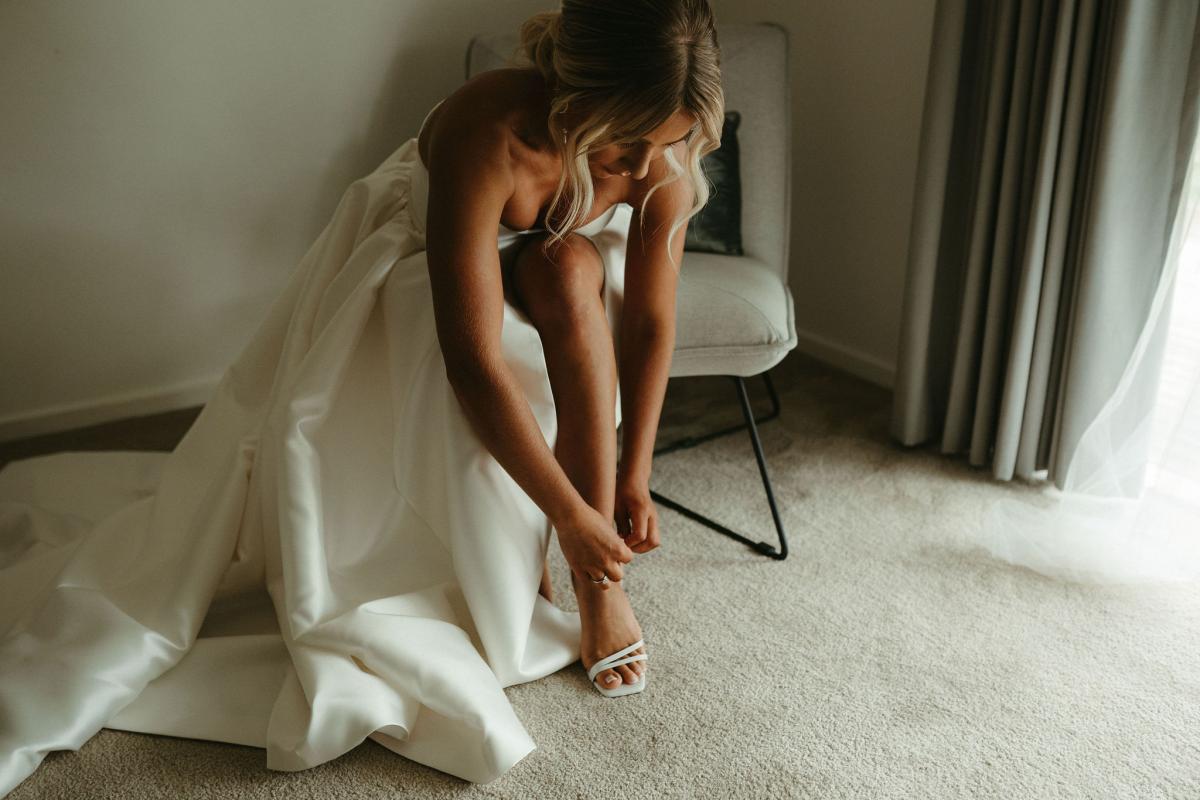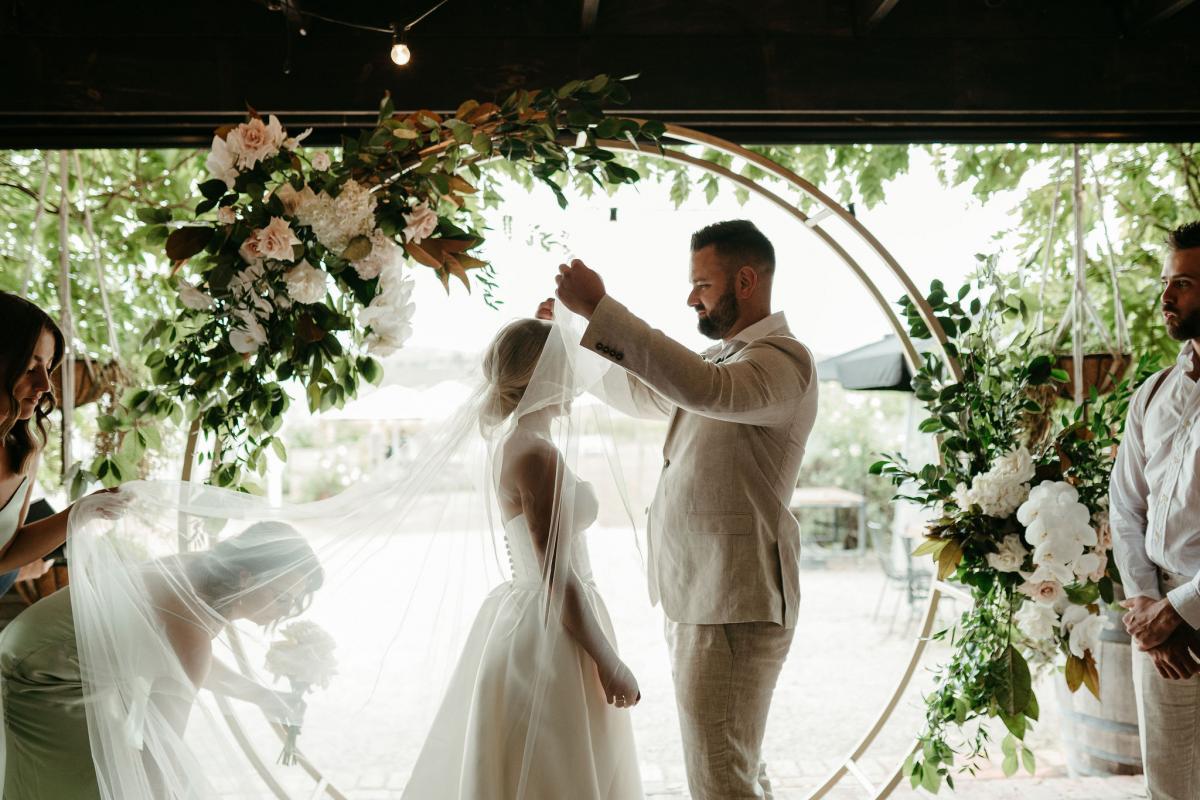 Gown hunting tips
Brennah's number one tip when going dress shopping – DO NOT HAVE EXPECTATIONS!
"I thought I would be in a drop-waist dress and none of them suited me."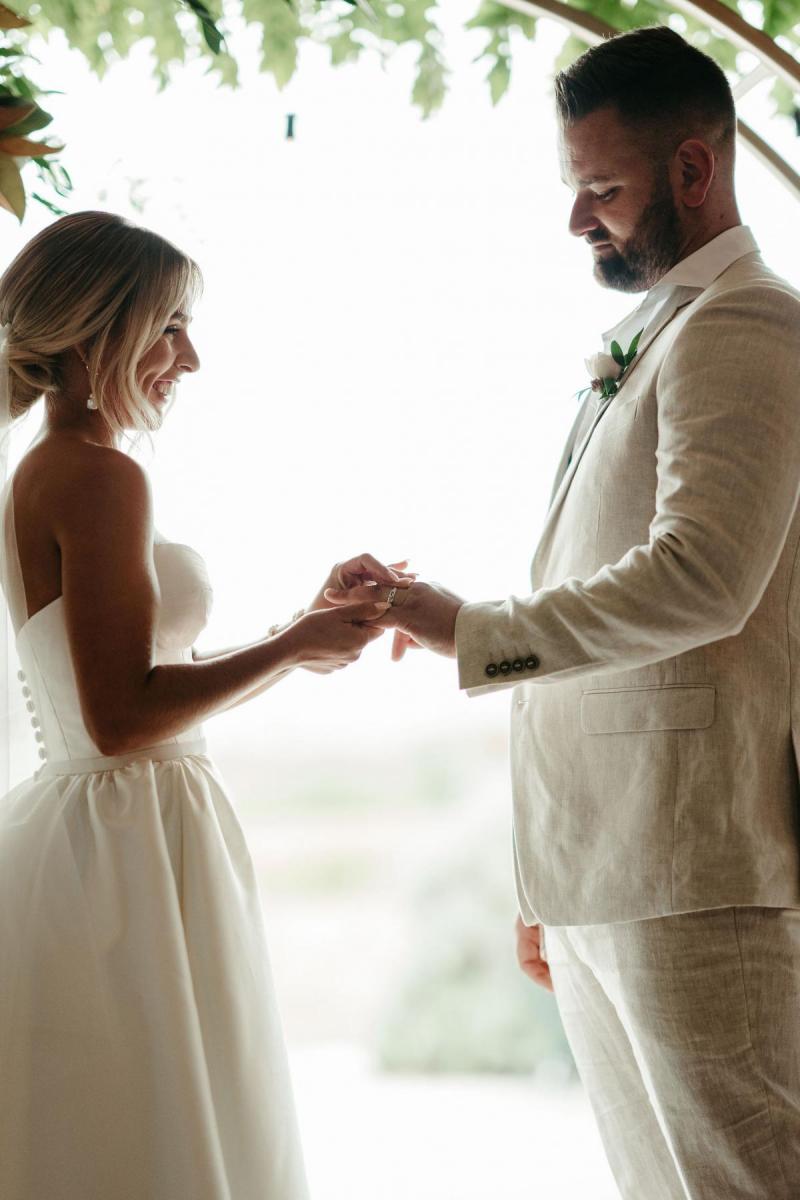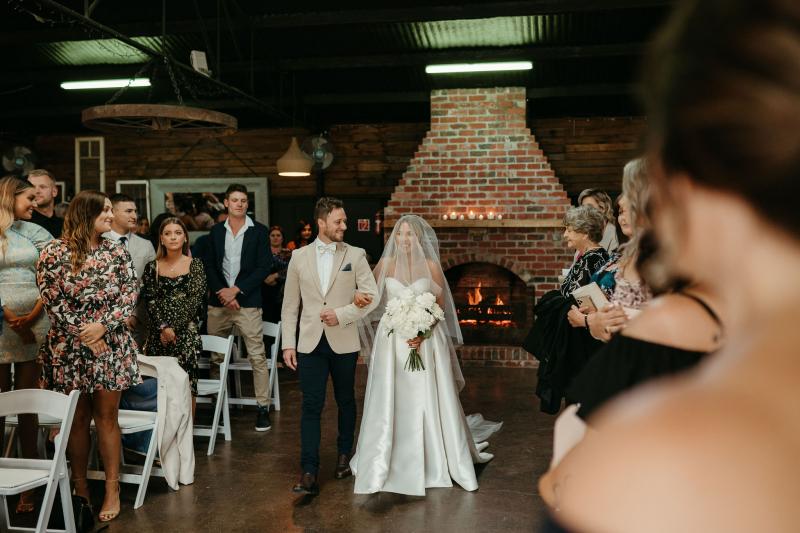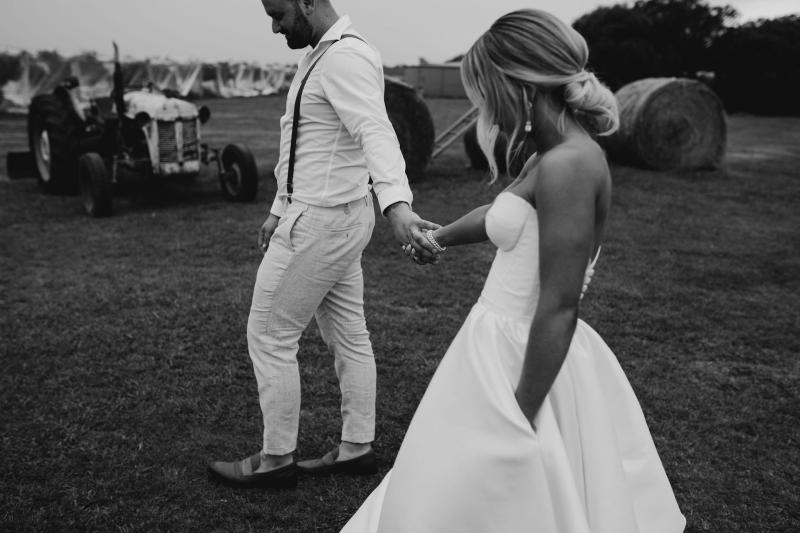 What does love mean to you?
"To have an unbreakable bond with someone that you can share every raw emotion with, and still come out stronger."