Ania and Adam – An Intimate Garden Wedding

Ania and Adam met in Warsaw, Poland in June 2013 when Adam was visiting with his two friends.
The pair were introduced to each other in an open-air bar and knew right then that there was a special connection.  The two kept in touch despite Adam leaving to go live in London. Ania and Adam made the effort to see each other on a regular basis until eventually, Adam, who is Australian, decided Melbourne would be their home and that is where they have been since September of 2014.
"I find our story – the way in which we met and how it developed – quite amazing. After a gap year in Australia, New Zealand, and South-East Asia I had not expected to move back to Australia one day. I had come all the way back to Warsaw to meet an Australian man who I fell in love with."
On the proposal
"Adam proposed to me six years into our relationship, in July of 2019. I had been waiting for the moment but I did not expect it on the day at all. We went to Aireys Inlet, our favourite beach town, and whilst walking our dog on the beach as we usually do, Adam suddenly went on his knee and asked me to marry him. We both were emotional, and laughed a lot, our dog – Kropka kept barking like crazy. I said 'YES' without any hesitation!"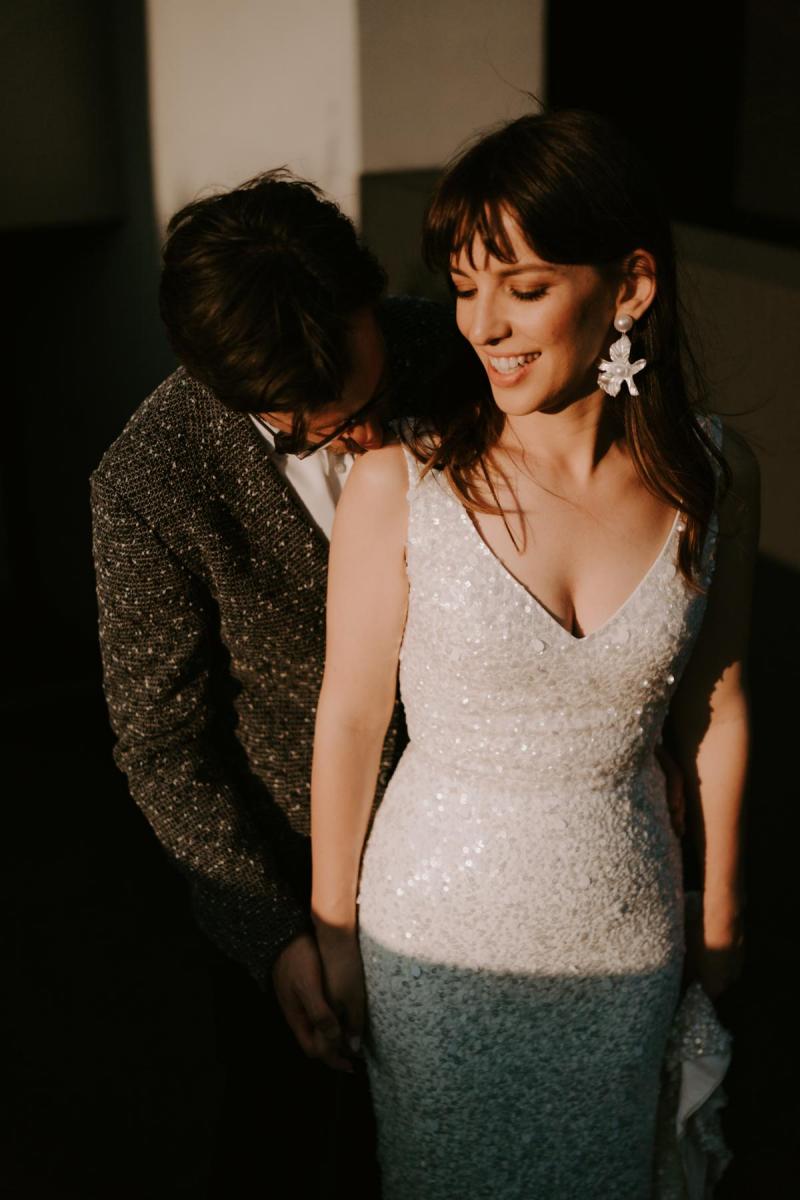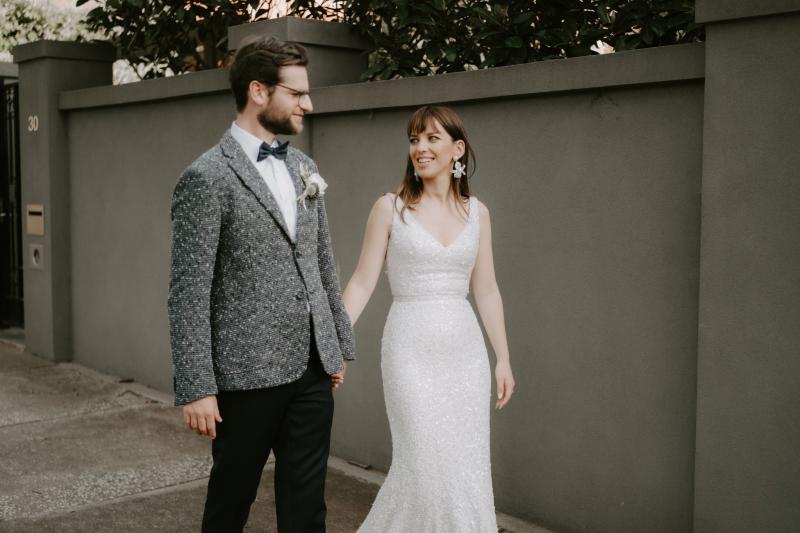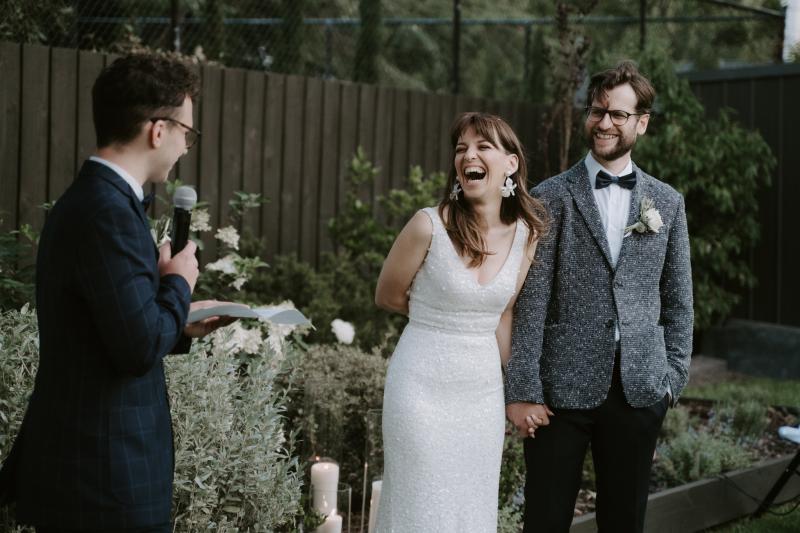 On the venue
Ania and Adam were lucky enough to have two weddings which meant Ania got to wear her gorgeous Lola gown twice!
Ania and Adam had their Australian wedding held in Adam's parents' Melbourne house and surrounding gardens.
"We always wanted a cozy, familiar and elegant atmosphere. I must admit that preparing a house for a wedding takes a lot of time, but with a lot of help from Adams' parents, my family and our friends – everything worked out well. Having our dog there was probably the biggest highlight for me!"
The pair's Polish wedding was organised for two weeks after their Australian one! The second ceremony was held in a little chapel and proceeded with a sit-down dinner and late-night dancing in the nearby venue located on a little island.
"The weather was cold and windy but we had plenty of vodka to keep us warm. We were still dancing crazy until 4:30 am."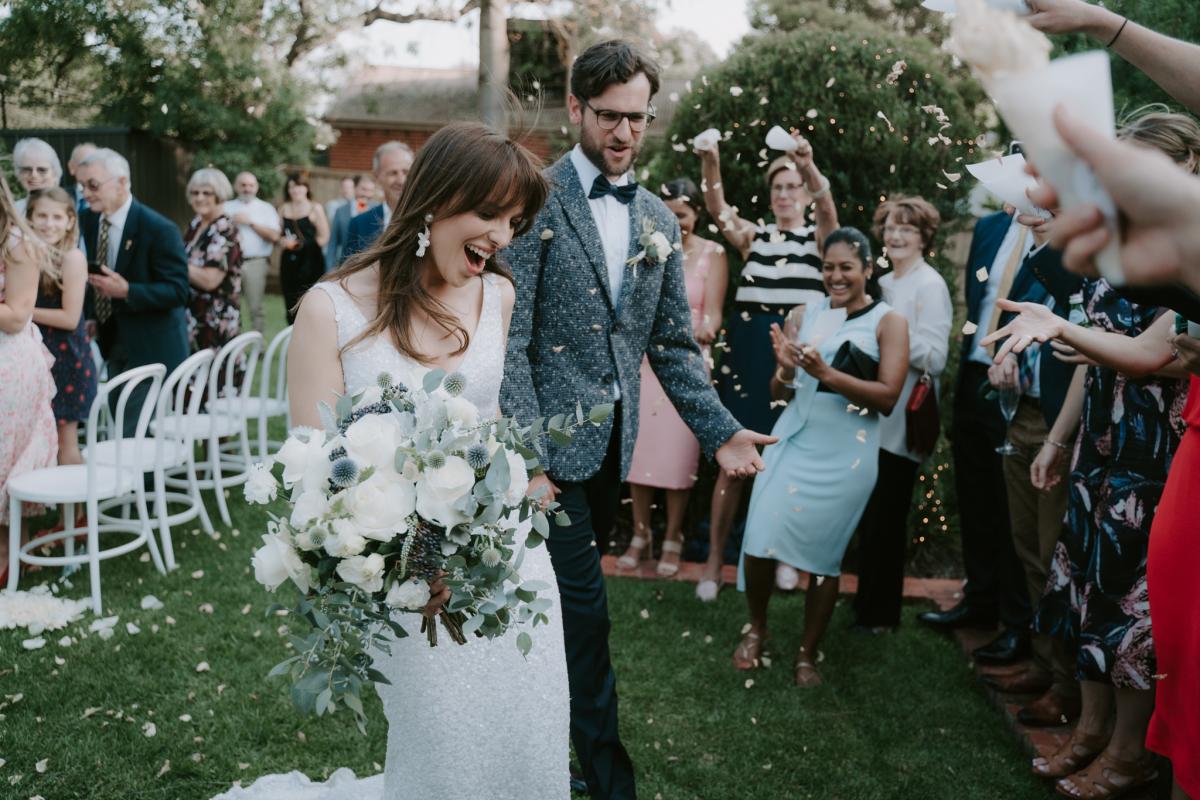 All the styling details
Ania and Mark kept their weddings quite classic and refined. Ania had a gorgeous green and white bouquet and all of her bridesmaids wore white – yet all dressed in individual styles.
The lovely couple also had a large grazing table from The Grazing Fox and a fabulous Pizza Wagon for their guests at the reception in Australia.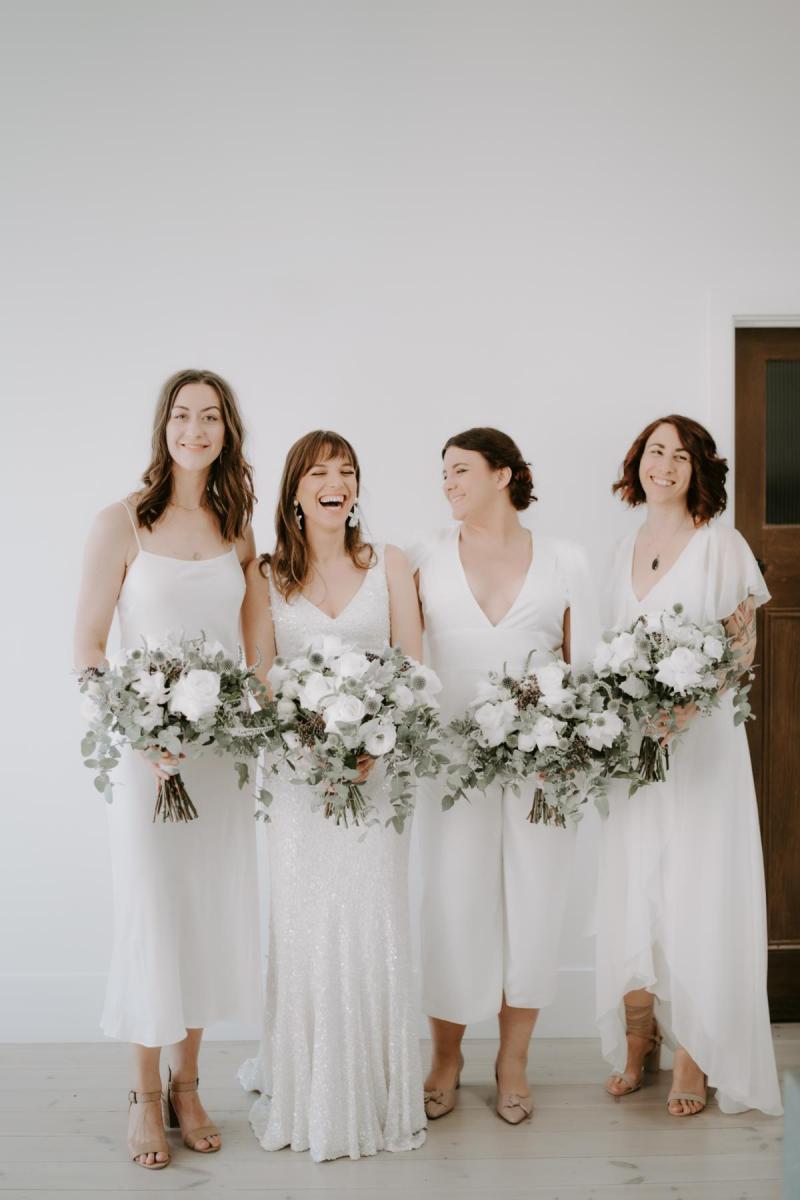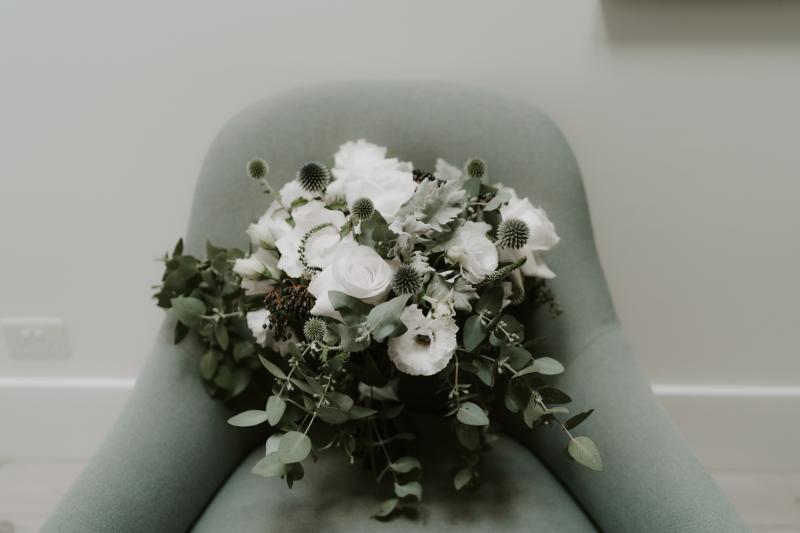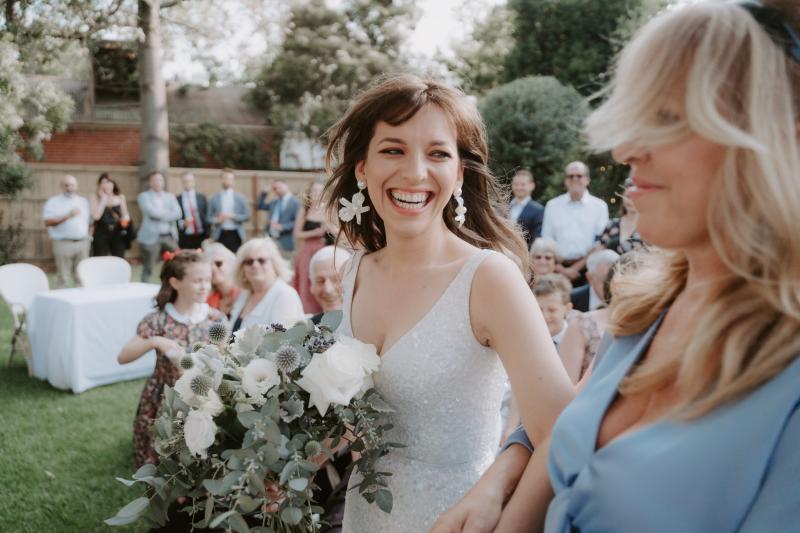 The Dress
Ania said yes to the stunning, beaded Lola gown from our LUXE collection.
"I looked at different photos online, mostly Instagram, and straight away knew that a sequined fitted dress was my choice. It was just a matter of finding the best fit.
KWH has a great selection of sequined dresses, so I booked an appointment straight away. I loved that my dress was sexy and elegant at the same time, and has an essence of timelessness.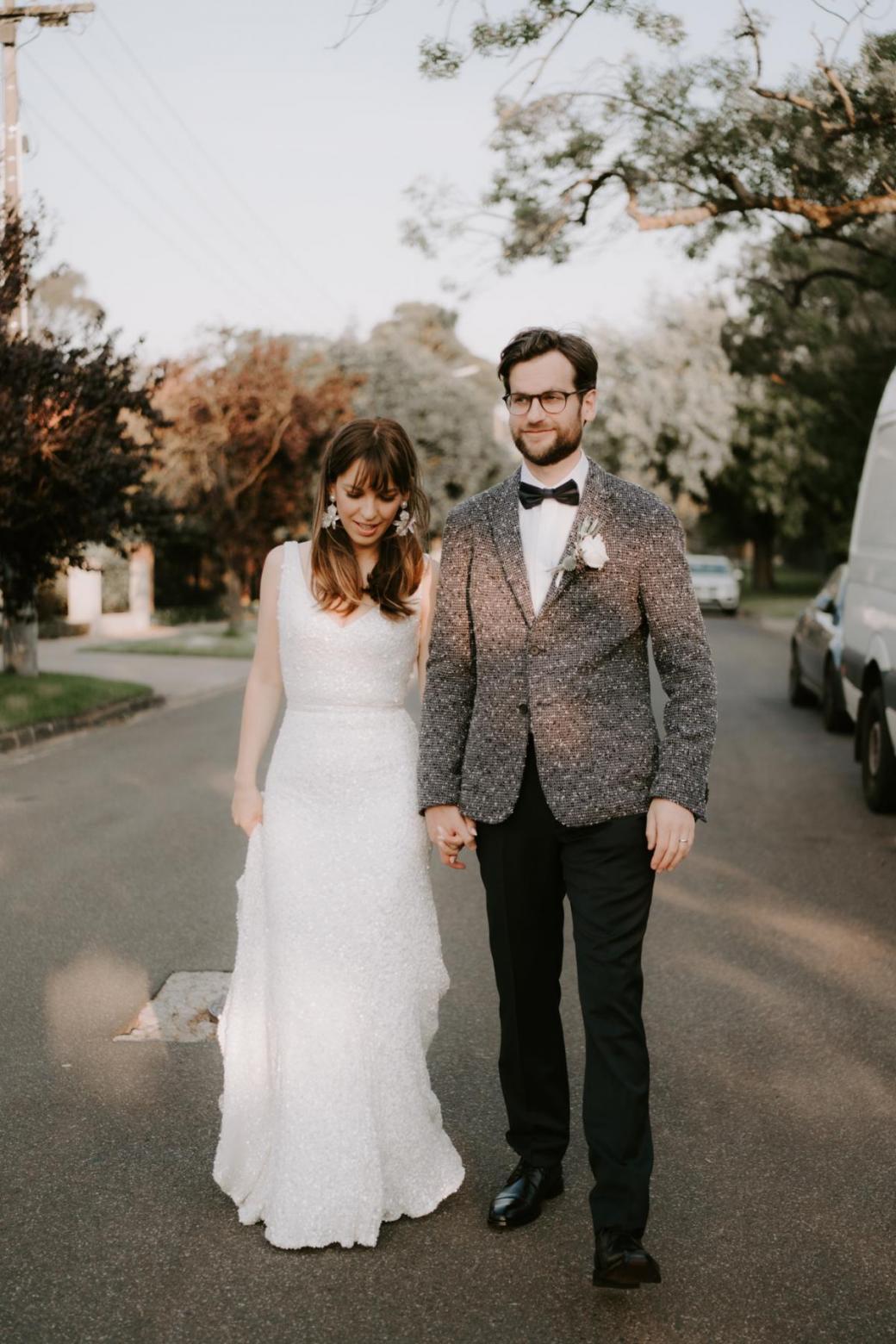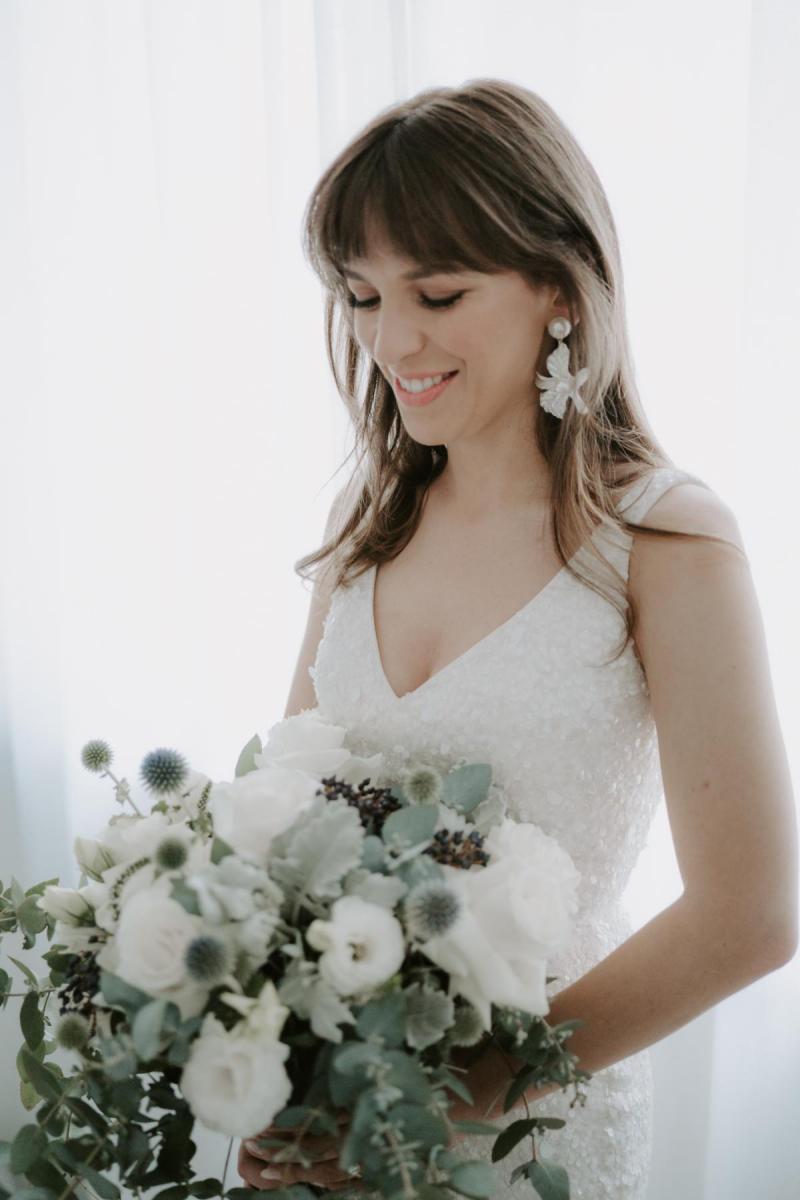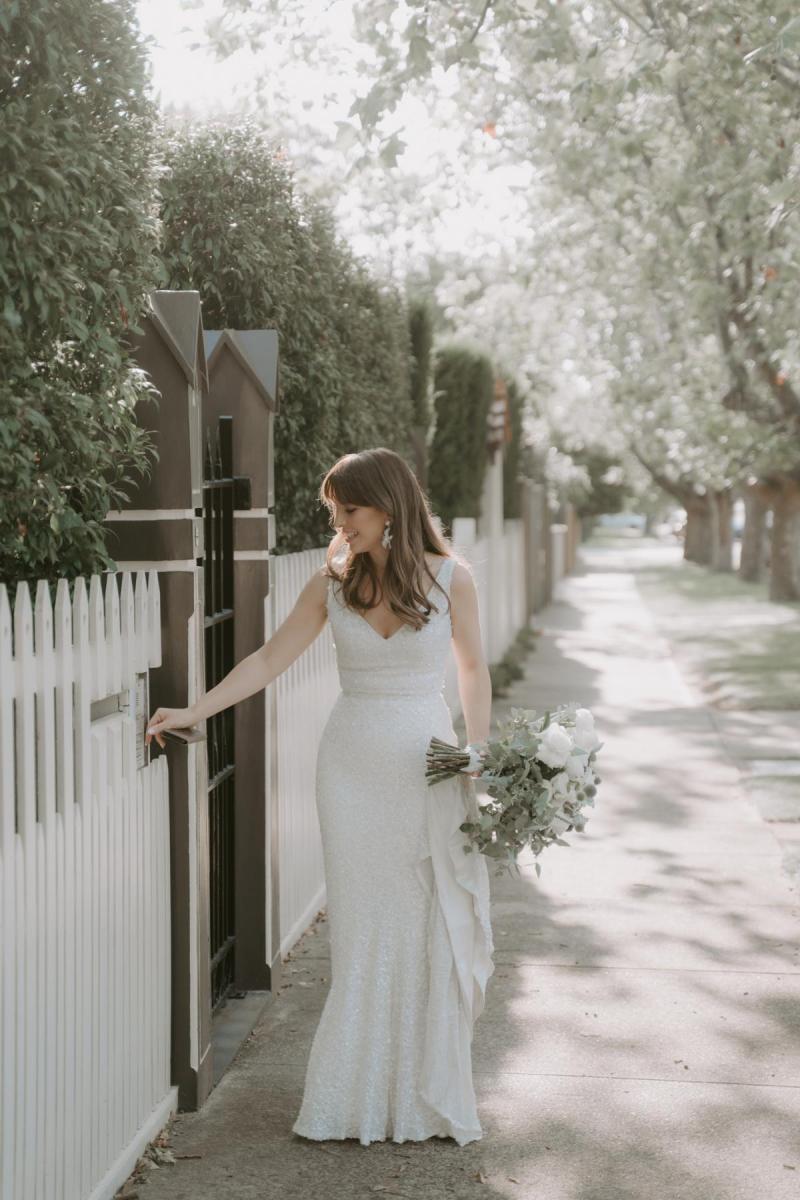 Accessorising
Ania wore a floral and pearl statement earring from Ruby and Sage.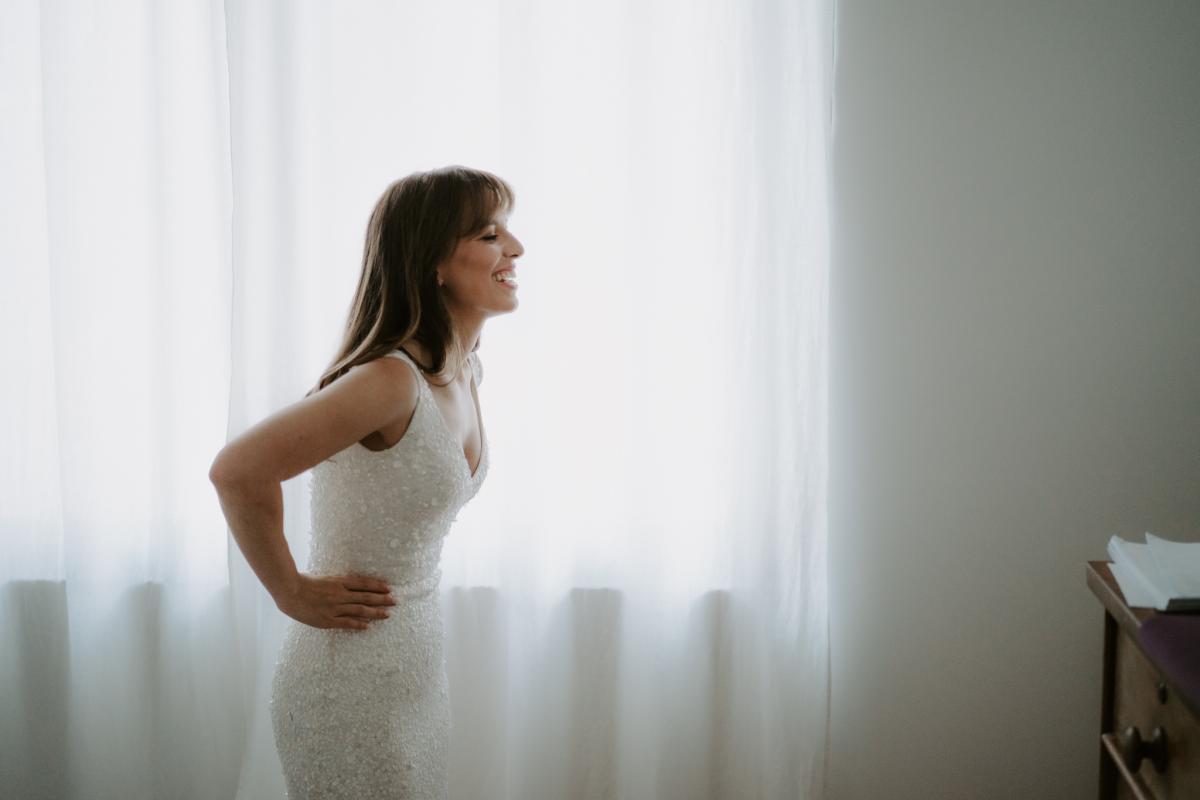 Gown hunting tips
Ania's advice on searching for wedding gowns –
"I can highly recommend searching for the style and ideas on the Internet first and then trying different silhouettes in a number of different stores."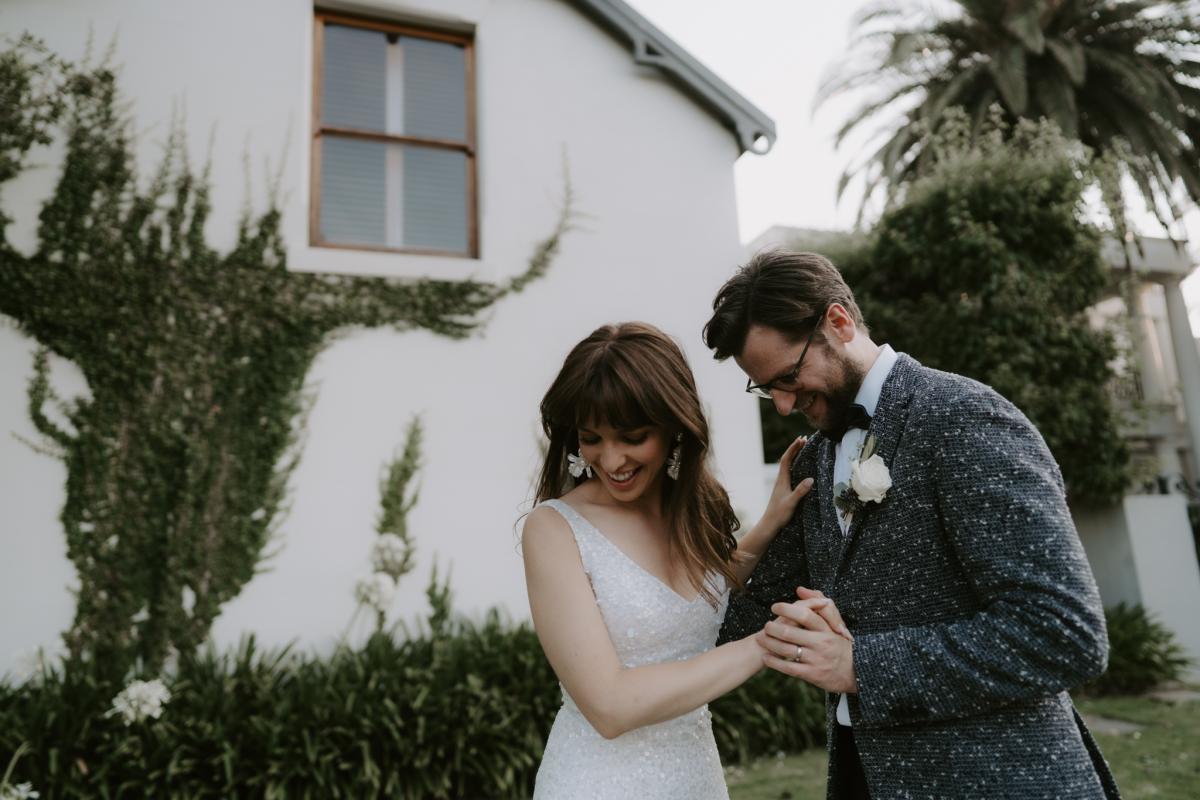 What does love mean to you?
"Love in general? For me, love is finding these special moments in the regular things, which somehow make you feel so good!"