Sophie & Jamey's South African Wedding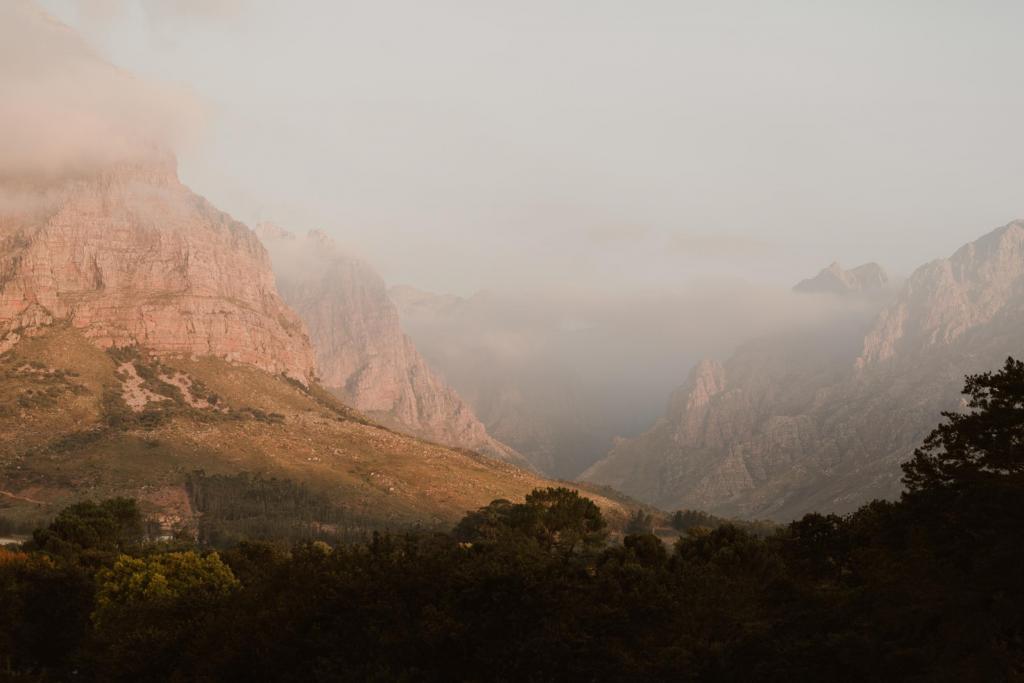 This beautiful couple met whilst volunteering in Zambia in 2011. They were working in the local communities of Lusaka and shared the same volunteer house and felt an instant connection. "When we left, I returned to Australia and Jamey returned to the UK but we kept in touch for the next 5 months and when I returned to the UK, despite living at other ends of the country, we re-kindled our holiday romance. Jamey met me at the airport when I landed and we went from there." Years later, it was a trip to Cape Town that sealed their fate! This is a beautiful, emotional love story and we cant wait to share it with you!
On the proposal
6 years after re-uniting together in the UK, Jamey took Sophie to Cape Town, ensuring she would fall in love with it just as he had.
"He proposed at Mont Destin, a private winery in Stellenbosch. After exploring the wineries, we went back to our Vineyard which only houses 1 couple at a time in a gorgeous little hut. I was dancing around and we were soaking up the sunset when completely out the blue Jamey got down on one knee and took me completely by surprise. Cape Town has now become a special place for us. We love the culture, the people, the food and the adventures that the city brings!"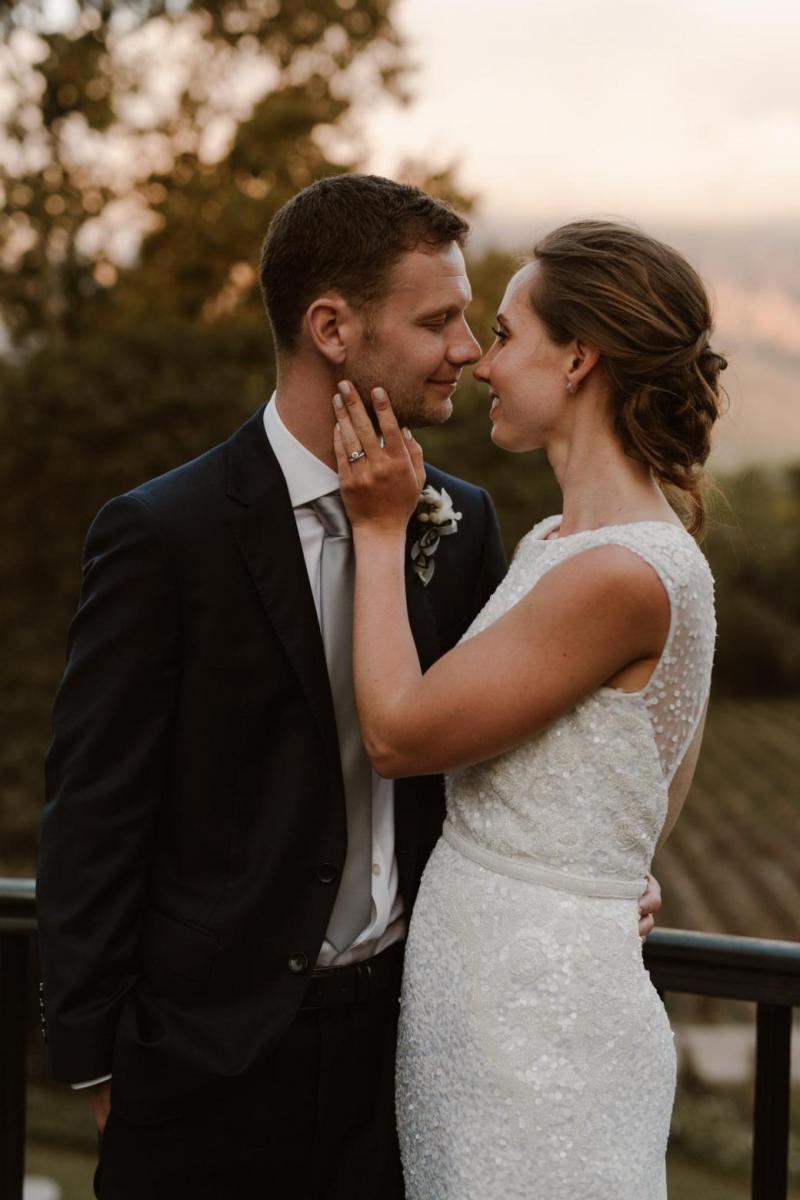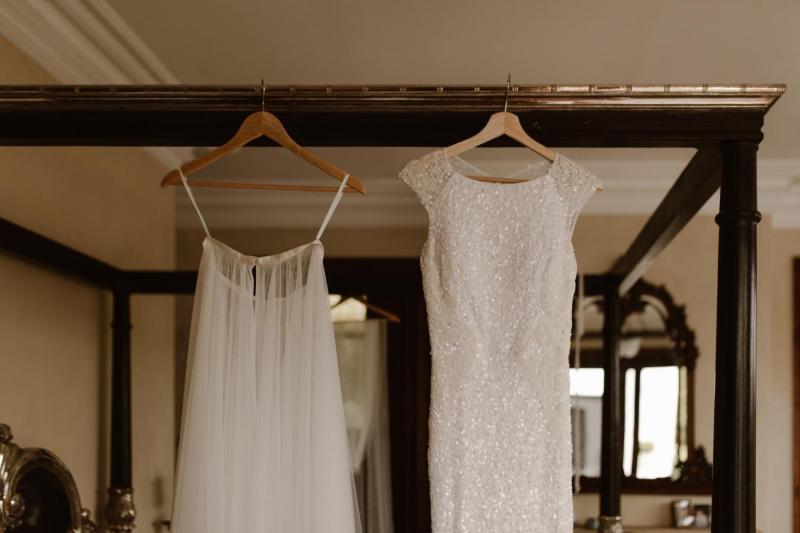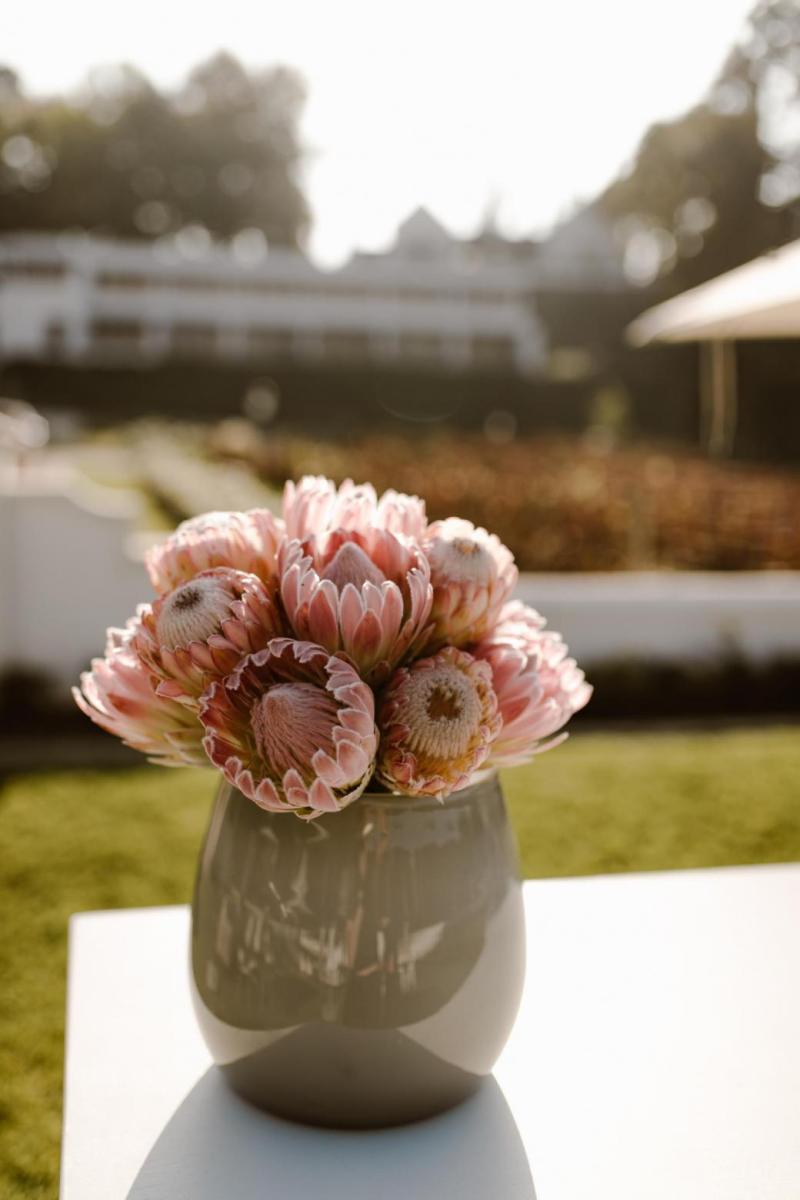 On the venue
"We chose Cape Town because we absolutely love it. And we wanted all our guests to fall in love with Cape Town and create lasting memories like we have over the years. We wanted a small intimate wedding, outdoors and the wineries seemed just perfect.
We chose MolenVliet mainly because of that view!!! We loved the privacy, intimacy and particularly that we could accommodate all our guests in one place. But everything was about that view. It never gets old and it just blows you away every time!!
We had guests traveling from both the UK and Australia (where I spent a large part of my childhood) and so it felt fair 'being in the middle' and meaning everyone had to travel."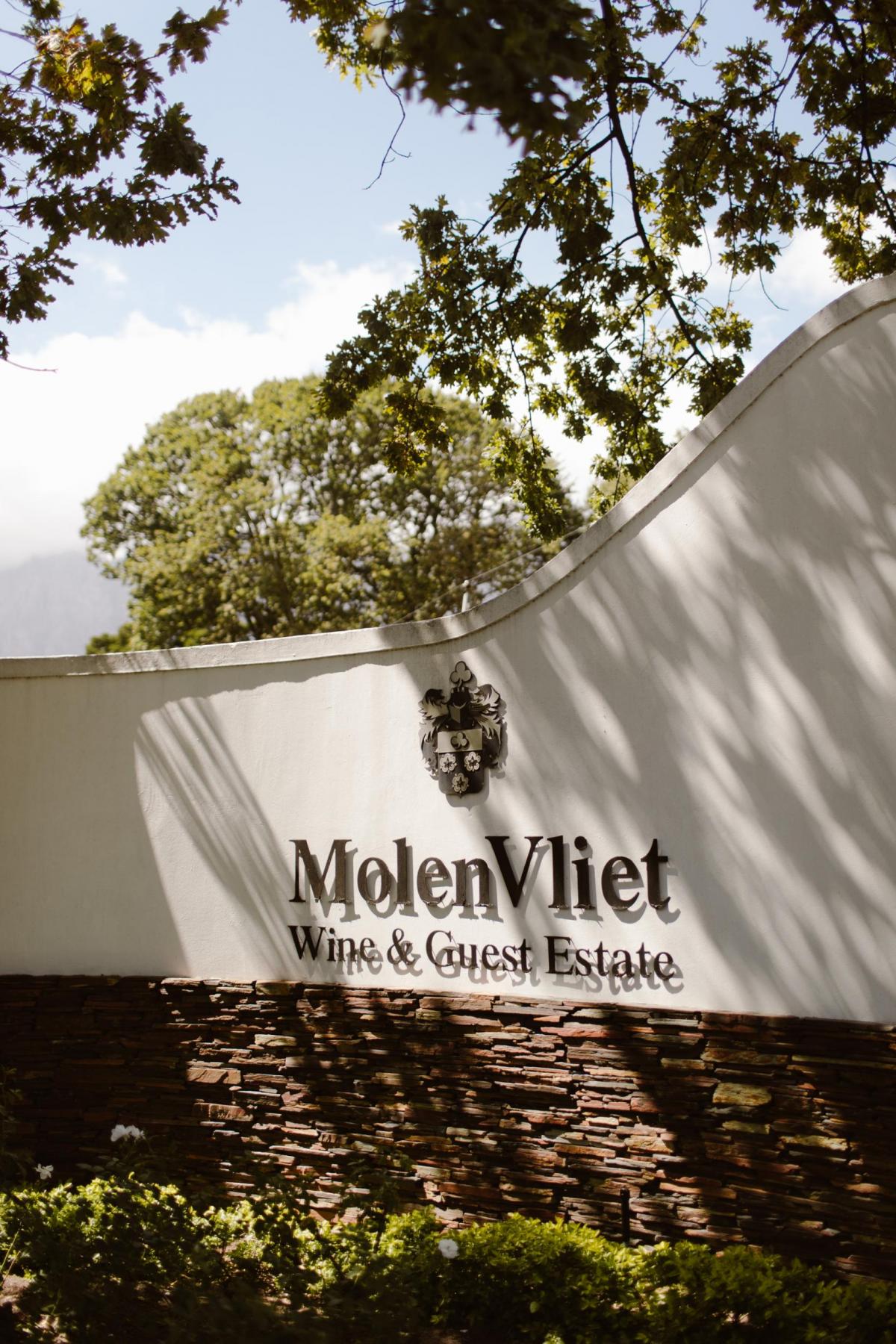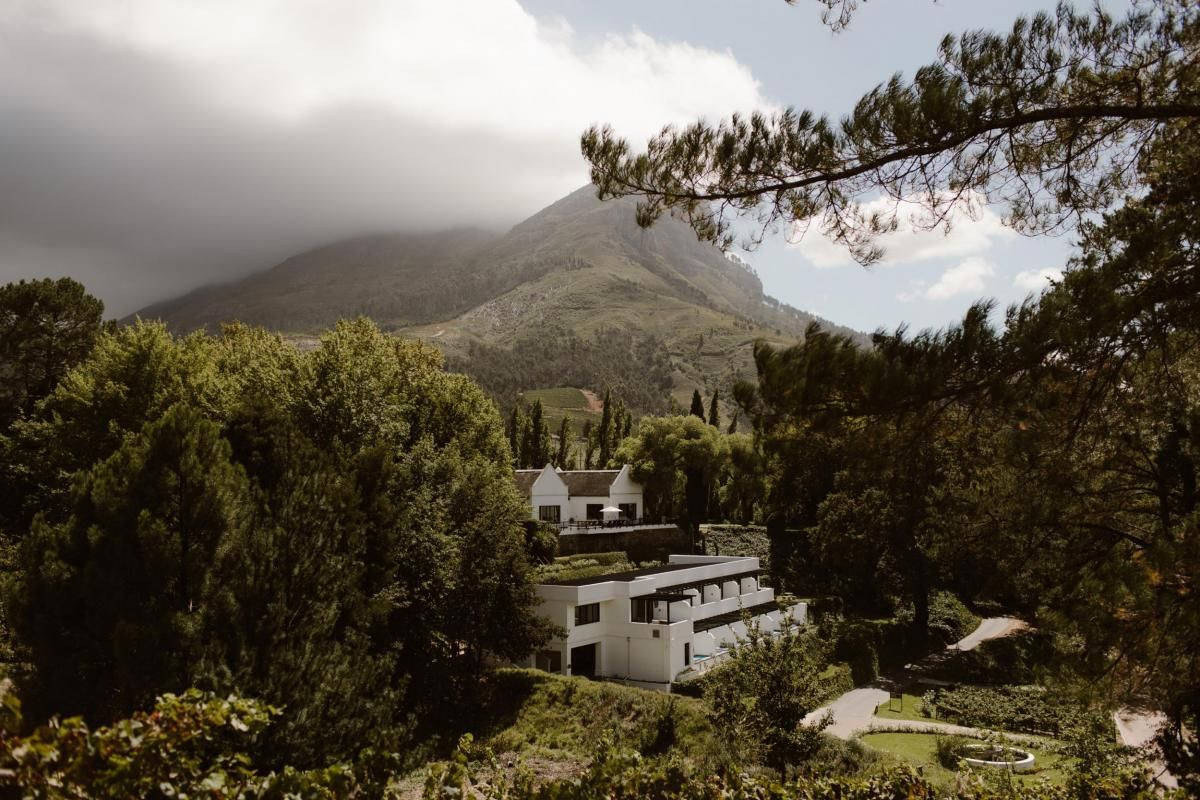 All the styling details
It was so important to Jamey and Sophie to incorporate the 3 cultures very close to them. English being the couple's citizenship, Australia for Sophie's dual citizenship and Africa – the continent they met, got engaged and married in.
With the help of event planner Jadee Mcgowan, They brought together these differences through the food, the flowers (roses, eucalyptus and proteas) and the music.
Supporting the local community in their day was also extremely important to them.
"It just felt right to try and make this happen. After all, it was how we met, but most importantly, the people of Cape Town are so amazing and planning a wedding without helping some of those that need it most in and around the location of our celebration just felt wrong to us.
Jadee was instrumental in finding us local projects from local florists to schools to local art projects! All the local touches on the day were just beautiful and the choir was unbelievable and so grateful. It really made it feel extra special."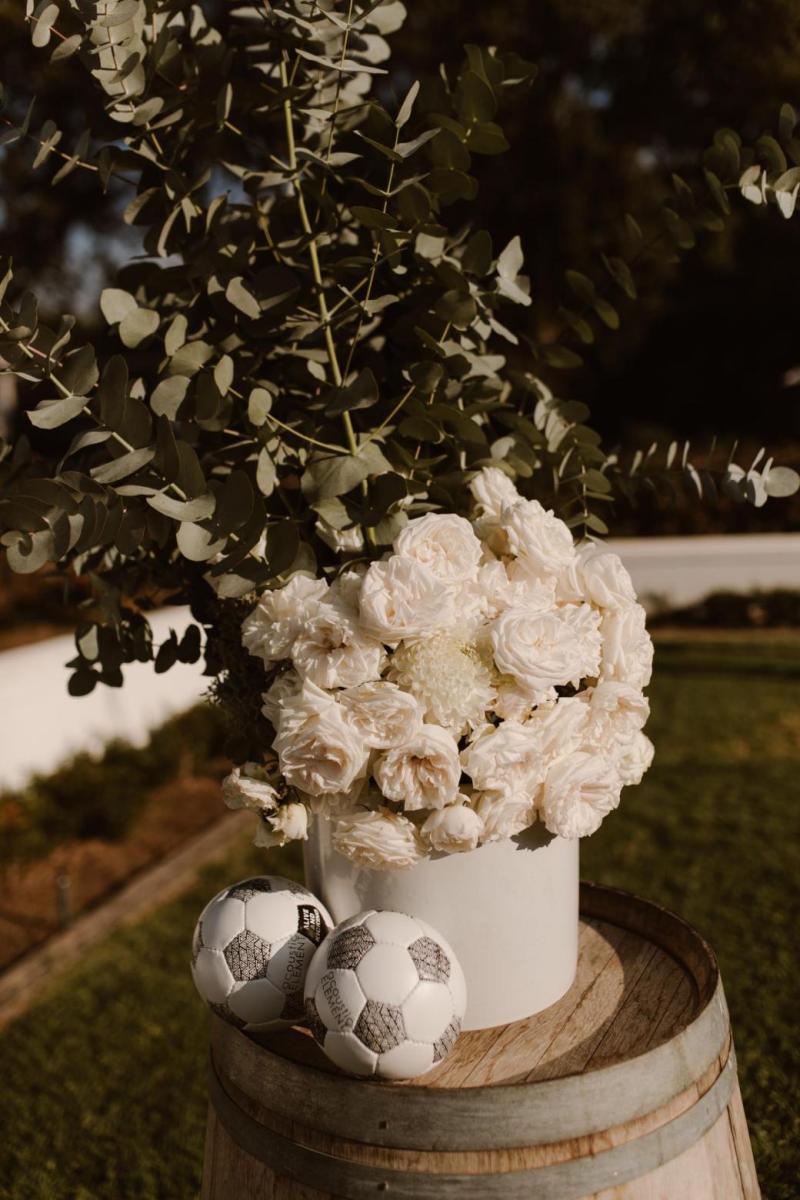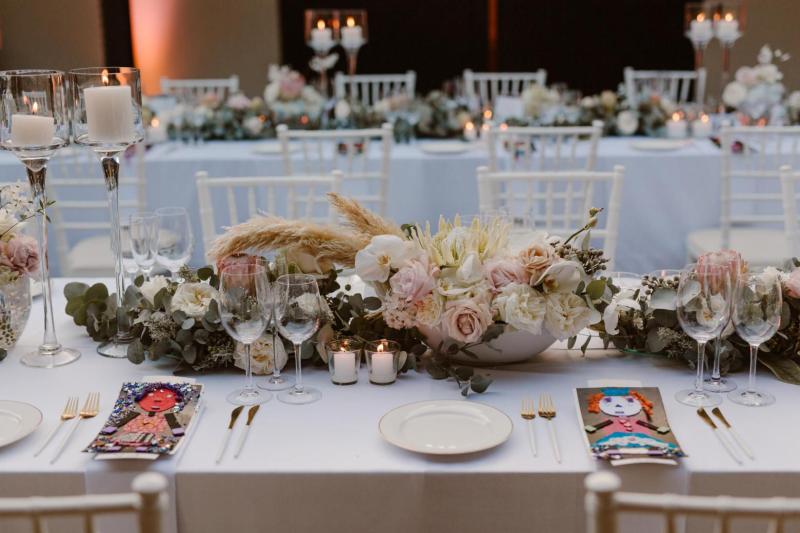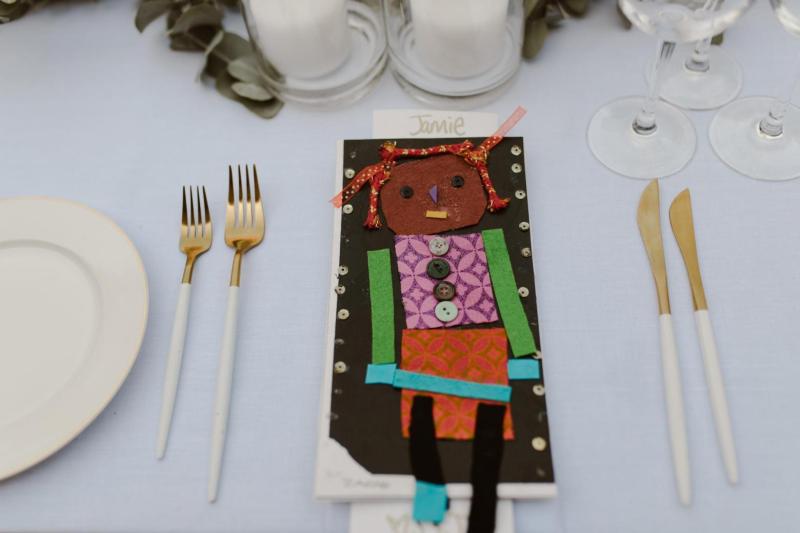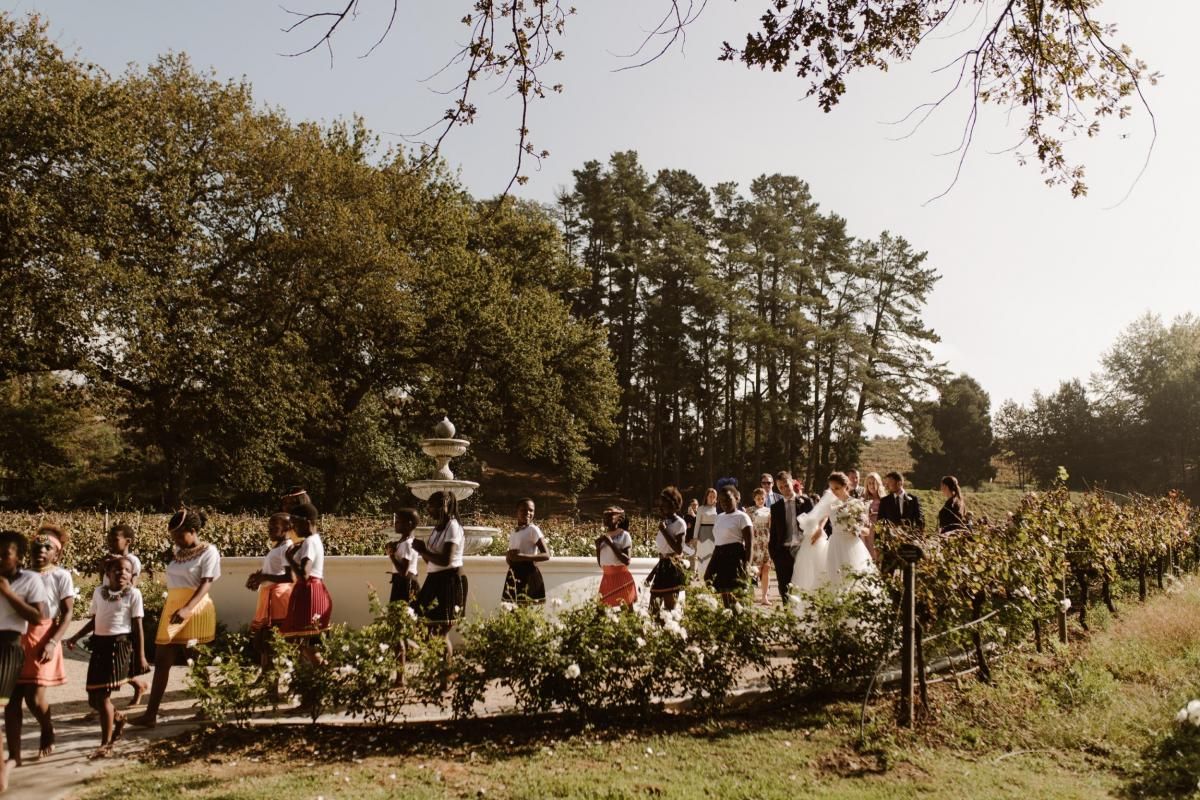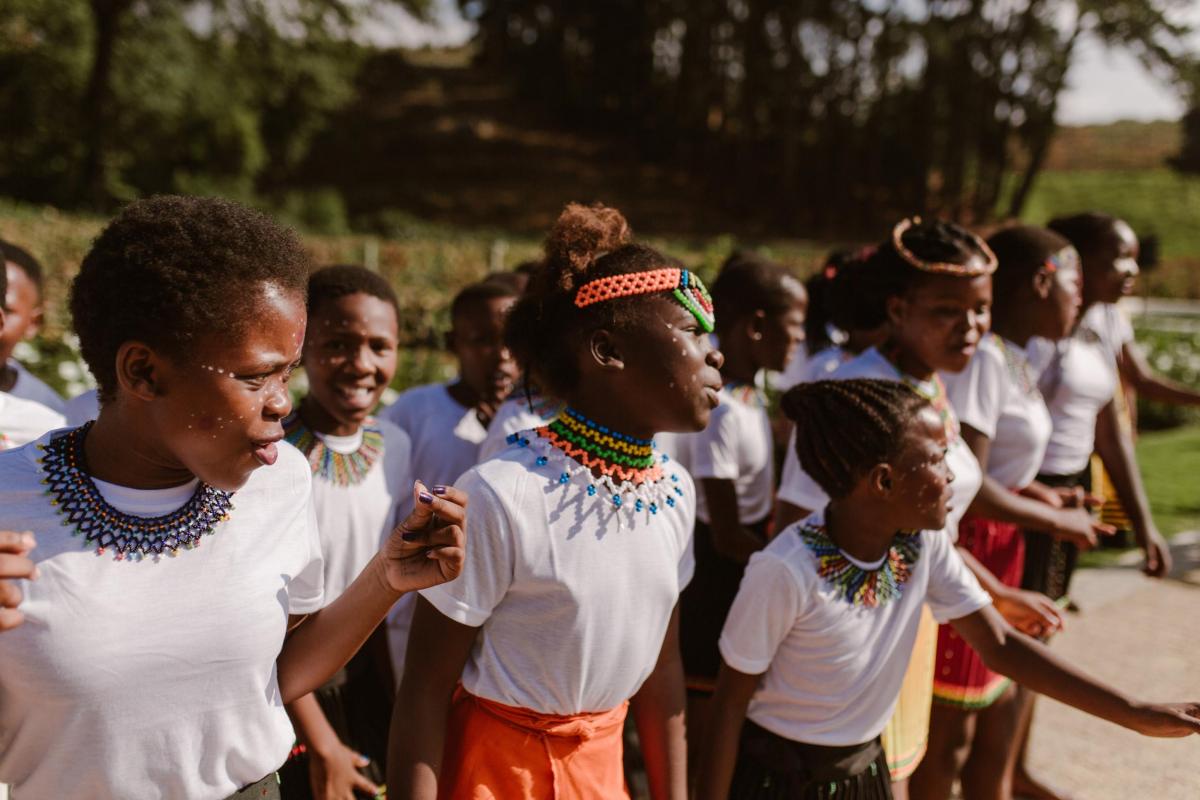 The Dress
Sophie chose the Roxanna gown from our LUXE collection. For her ceremony, she added the Maggie tulle skirt, creating a whole different look.
She found her dress at our Melbourne boutique.
"I loved that it had two looks – a day time look with the Maggie skirt and a sleeker party style look for the evening without the skirt – that was probably my favourite feature. The comfort of the gown was also fab. I never once felt uncomfortable all day long.

I loved everything about KWH from the beginning. It was always the sequin beaded gowns that caught my eye. I couldn't find many others quite like it. I loved the simplicity, the sparkle and how they brought fun and play but maintained a pure elegance."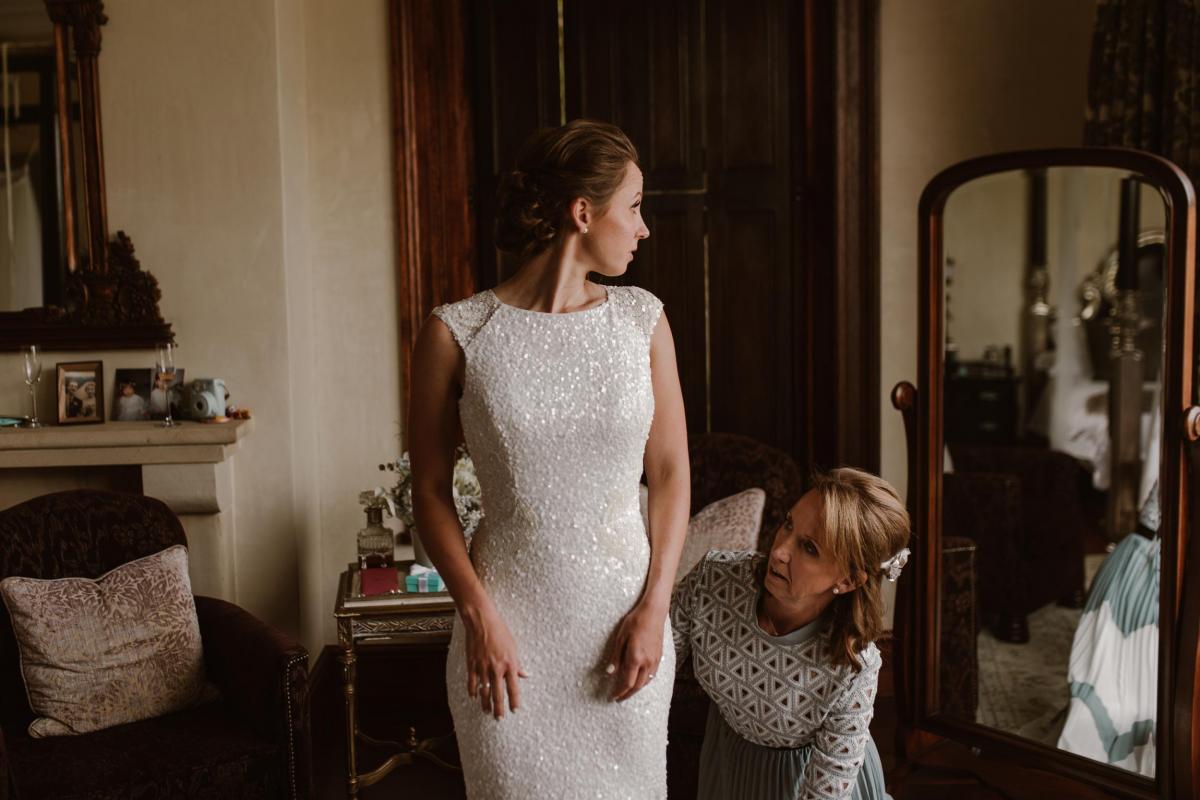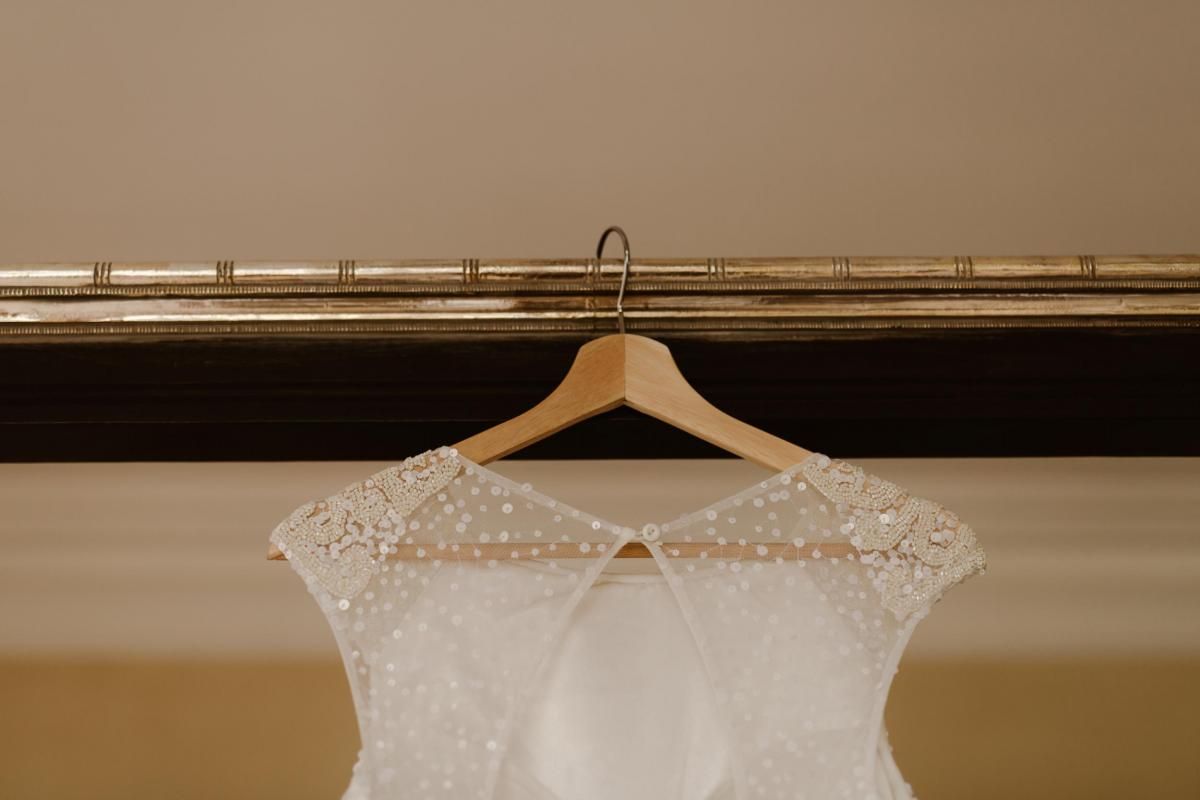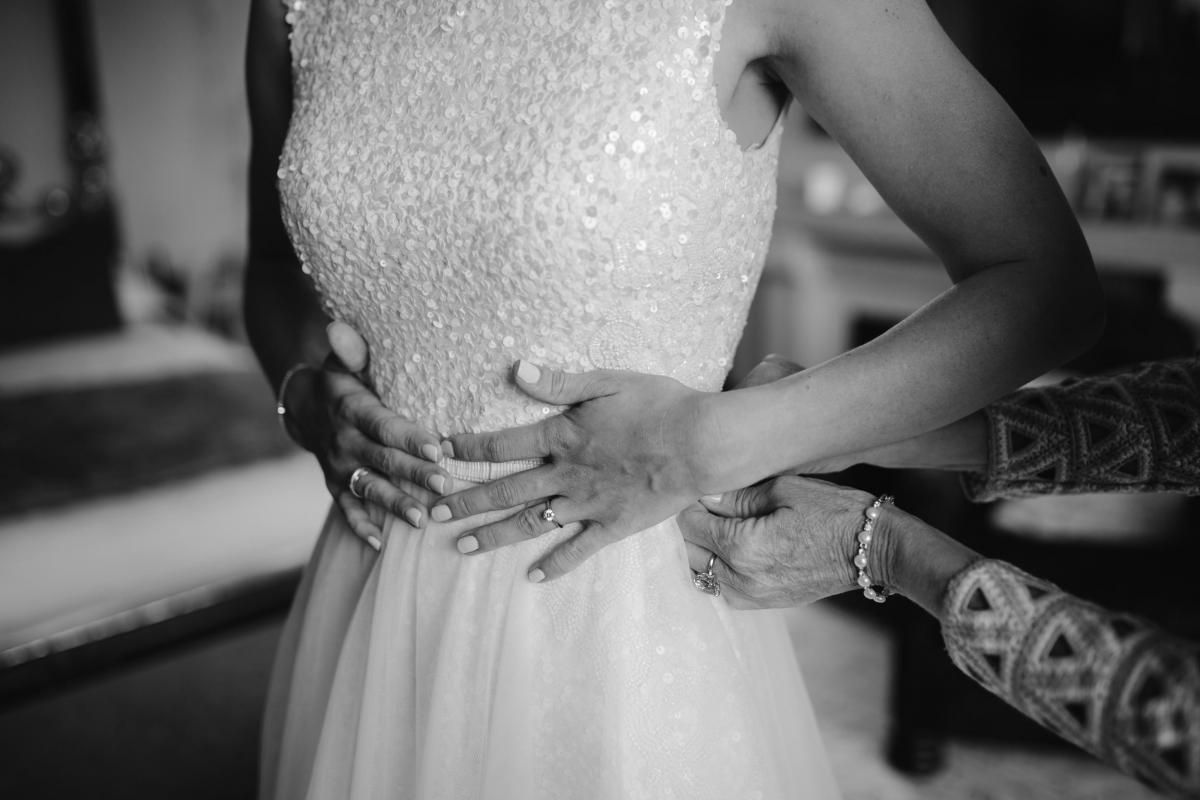 Gown hunting tips
"Don't overthink it. I knew from the beginning I loved KWH designs. I continued to search and search 'just incase' but actually I need not have bothered. They did everything I loved."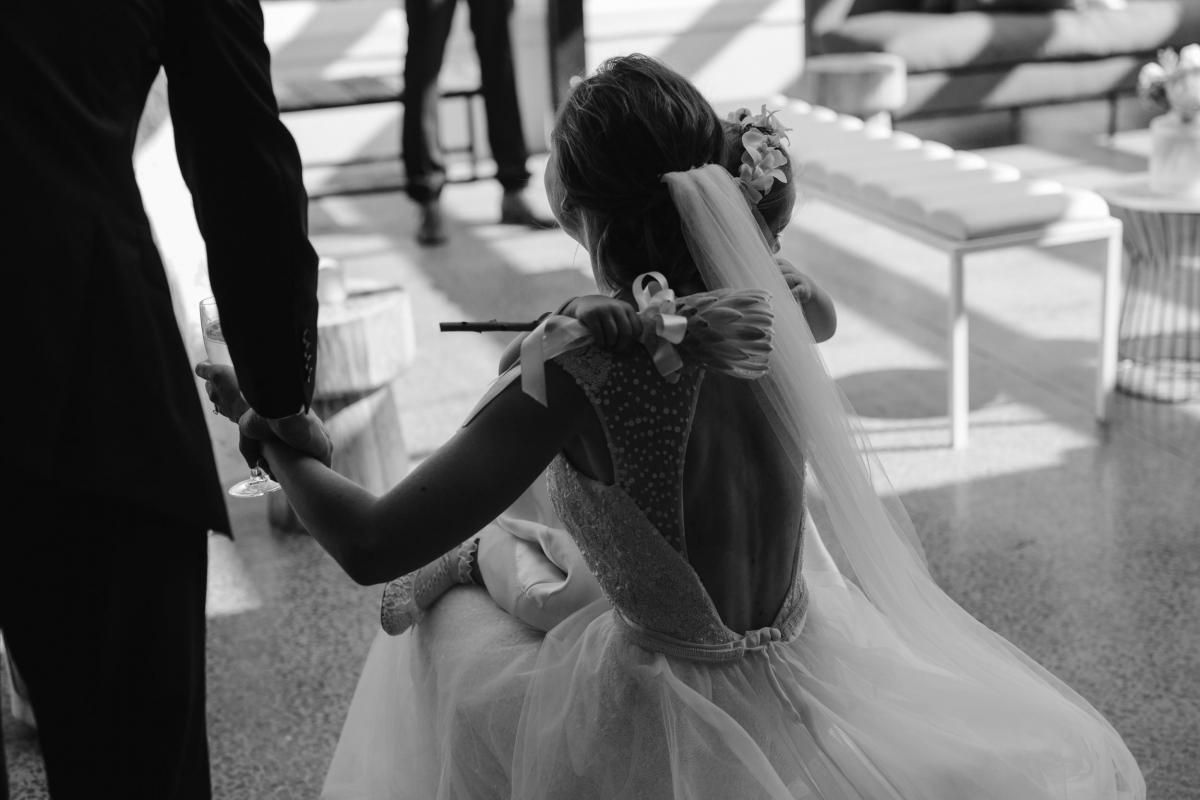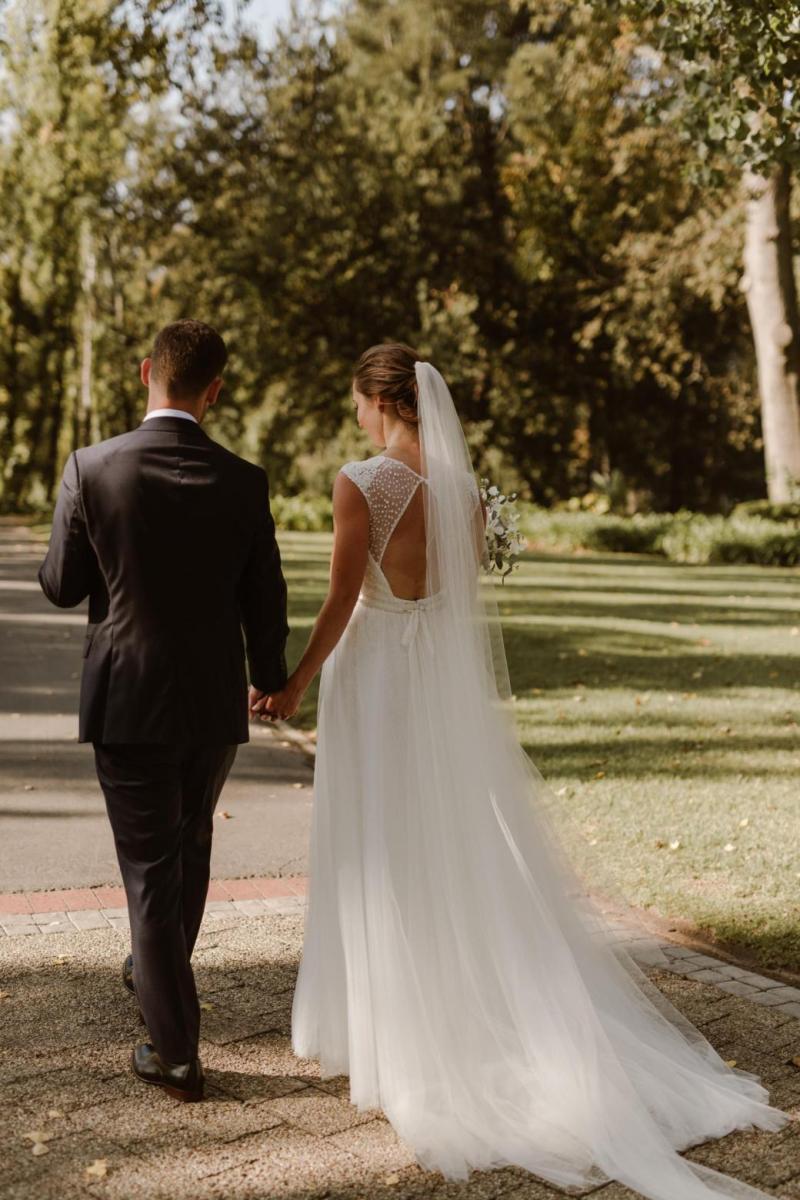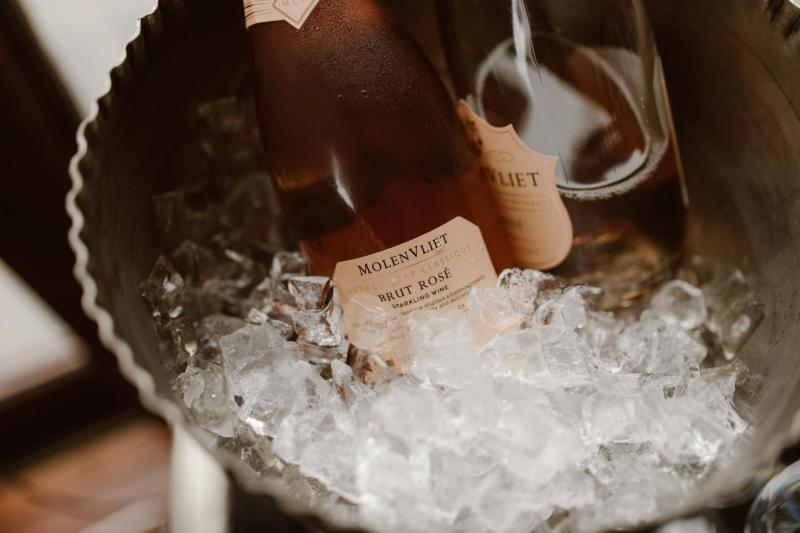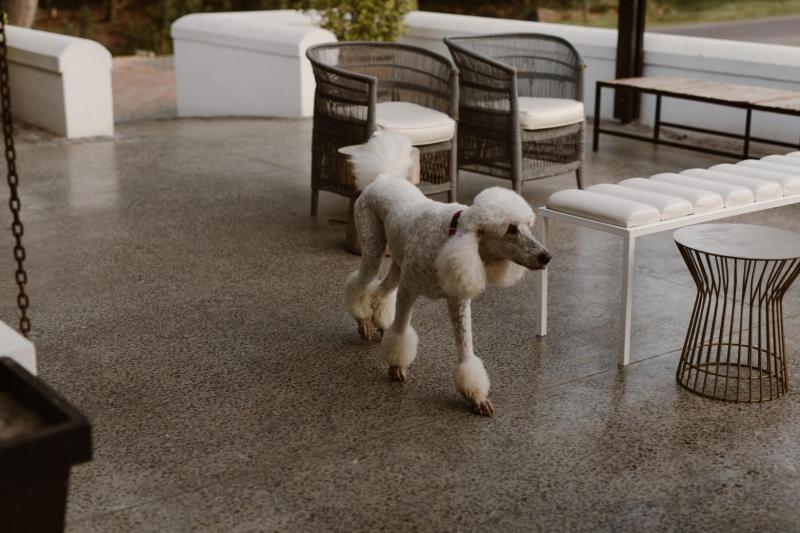 What does love mean to you?
"I've learned over the years with many different places to call home, that home truly is where the heart is."