Laura & Matt's Serene Plantation House Wedding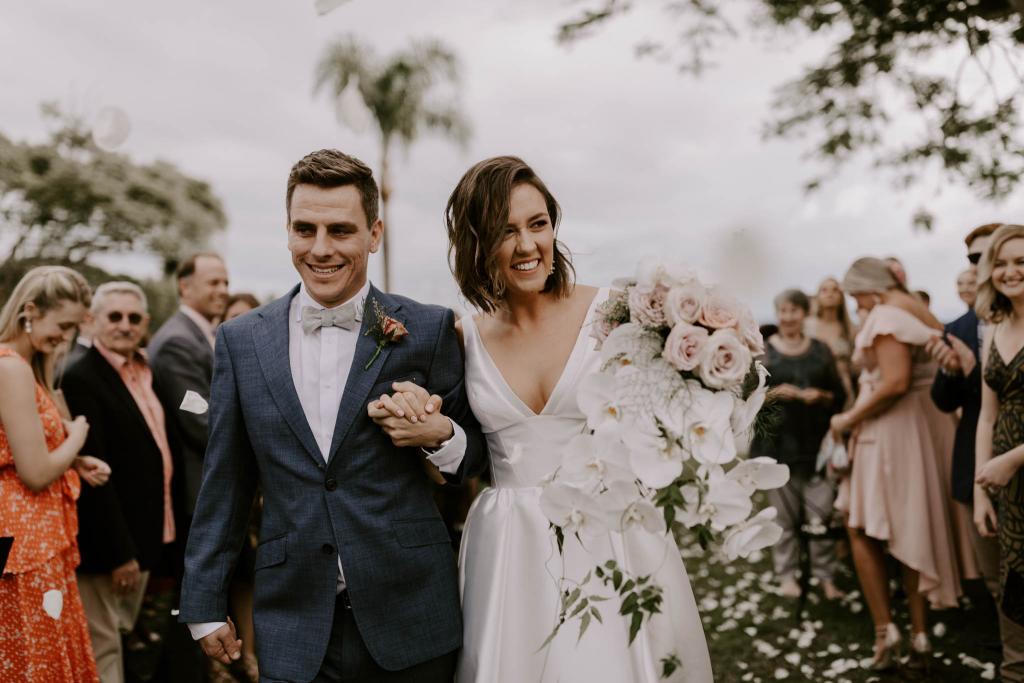 A classic love story, Laura and Matt met through a mutual friend. Fast forward seven years and two venues later, they declared their forever in a lush green setting, with a volcanic mountain and rolling hills as the scenic backdrop. Fins at Plantation House has a sense of tranquility, fitted with classic décor and a romantic rustic touch, perfect for the laidback yet timeless wedding the couple envisaged.
On the proposal
Assuming she was going for a long walk along Noosa headland, Laura did not see what was coming. Matt spent the first hour of the walk straying Laura away from the path so that he could find a quiet place to present his handmade box with the ring that he specially designed for her inside. In her activewear and unwashed hair, she said 'yes'.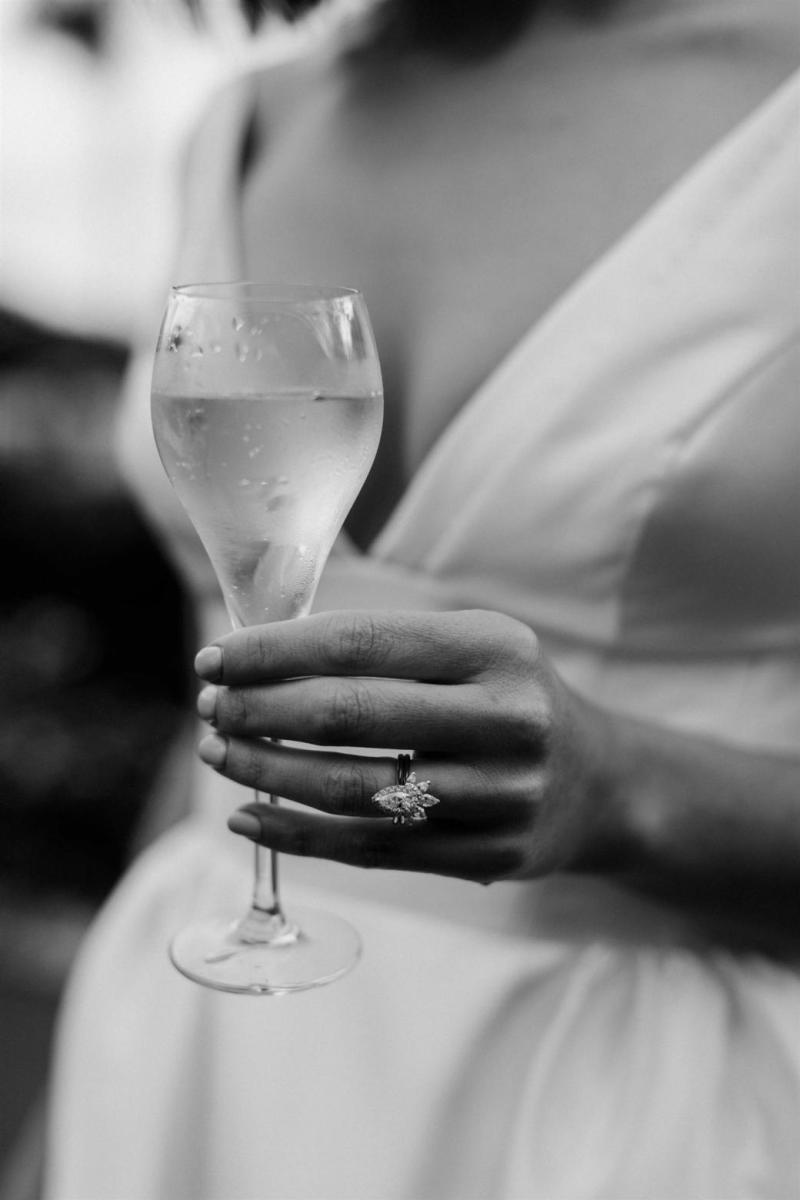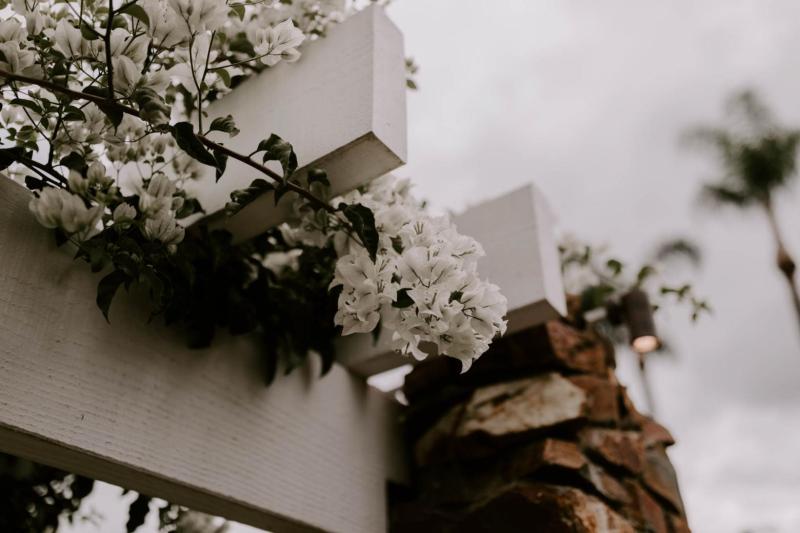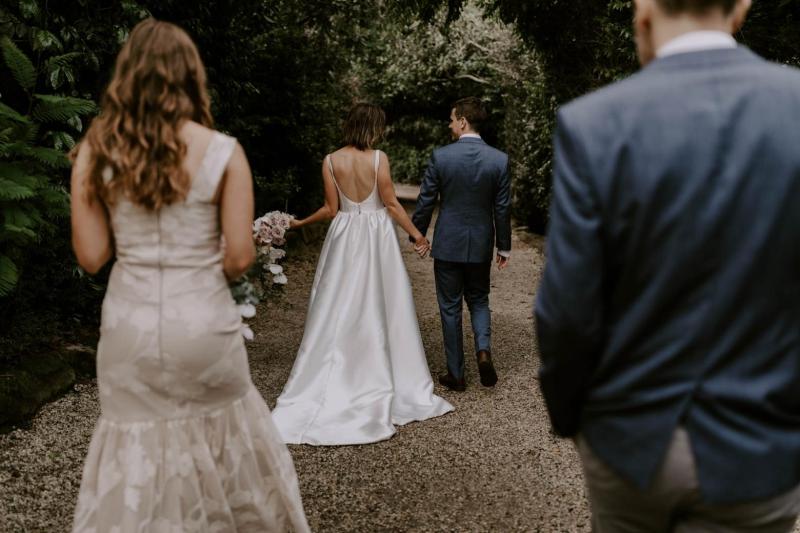 On the venue
It was not the first venue they had viewed, and it was certainly not the first venue they had booked either. Laura and Matt had initially booked a DIY venue, but they say you can't help who you – or what you – fall in love with. This truly was the case for them. When Laura and Matt laid their eyes on Fins at Plantation House, located just outside of Byron Bay in the Tweed Hinterland, they "couldn't imagine getting married anywhere else".
Set on an exotic fruit farm, offering panoramic views of Mount Warning and sugarcane fields, complete with staff that "went above and beyond to make sure everything ran smoothly", Laura and Matt could not have tied the knot in a more relaxed and elegant setting.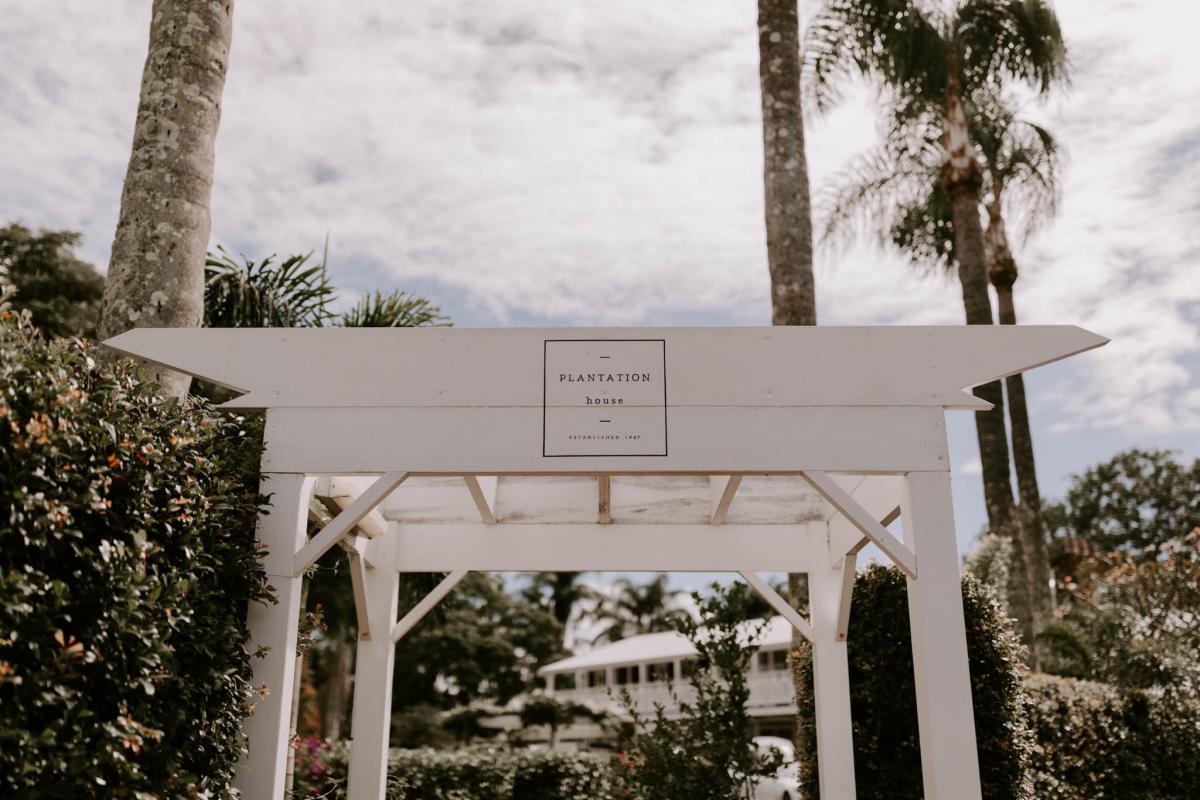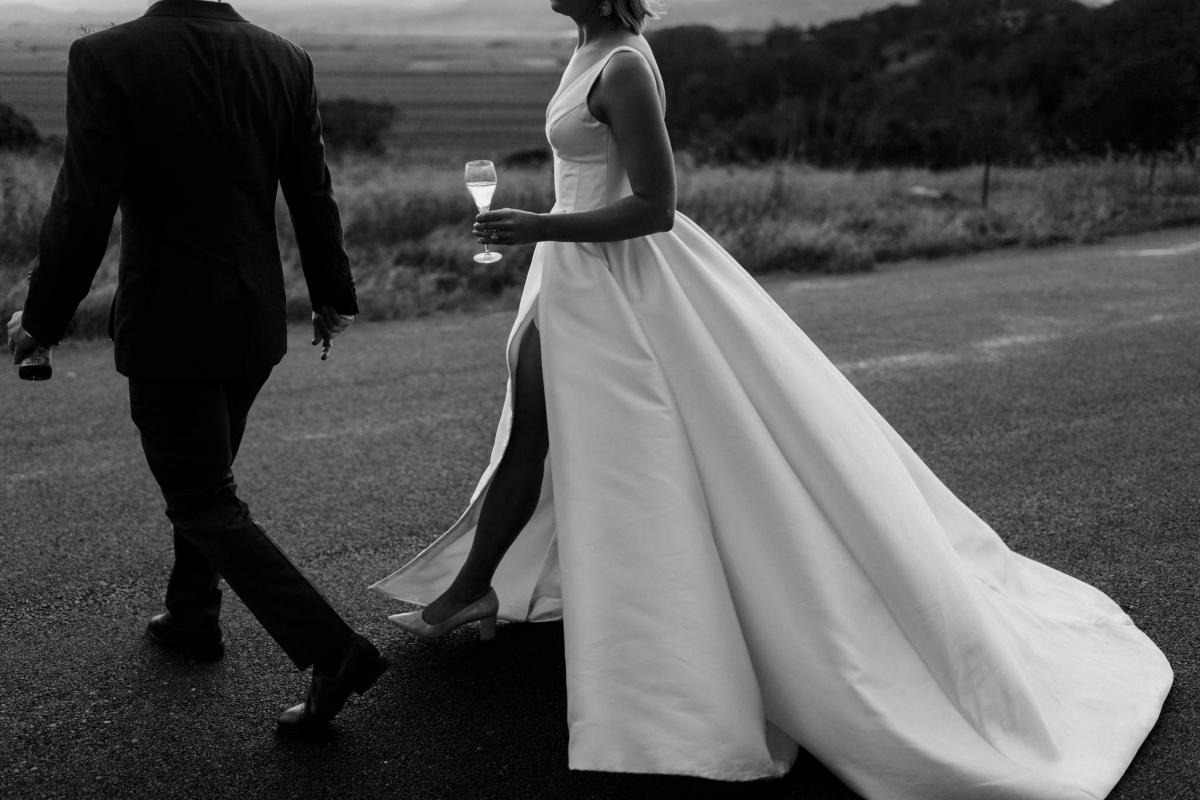 All the styling details
Laura and Matt love getting dressed up but wanted everyone around them to feel comfortable and to be themselves. They love a party, good food and good wine and wanted a wedding that simply reflected them.
Their style is laid back, modern and yet timeless. Their décor colour palette consisted of neutral tones and hints of black to highlight the beauty of the venue and the untouched views. Laura kept the colour palette consistent by using neutral tones for the bridesmaid dresses, which Matt's mother lovingly made.
Matt and his groomsmen complemented the girls with linen-textured suits as their attire. White and pink orchids and roses were wrapped in vines as part of their floral arrangement.
Laura and Matt had begun their wedding journey with a sentimental and handmade touch – from the custom ring and the handmade box to the handmade bridesmaid dresses, so it was only suitable for their wedding invitations to be made from handmade paper and silk as well. This caring and thoughtful attention to detail mirrored Laura and Matt perfectly.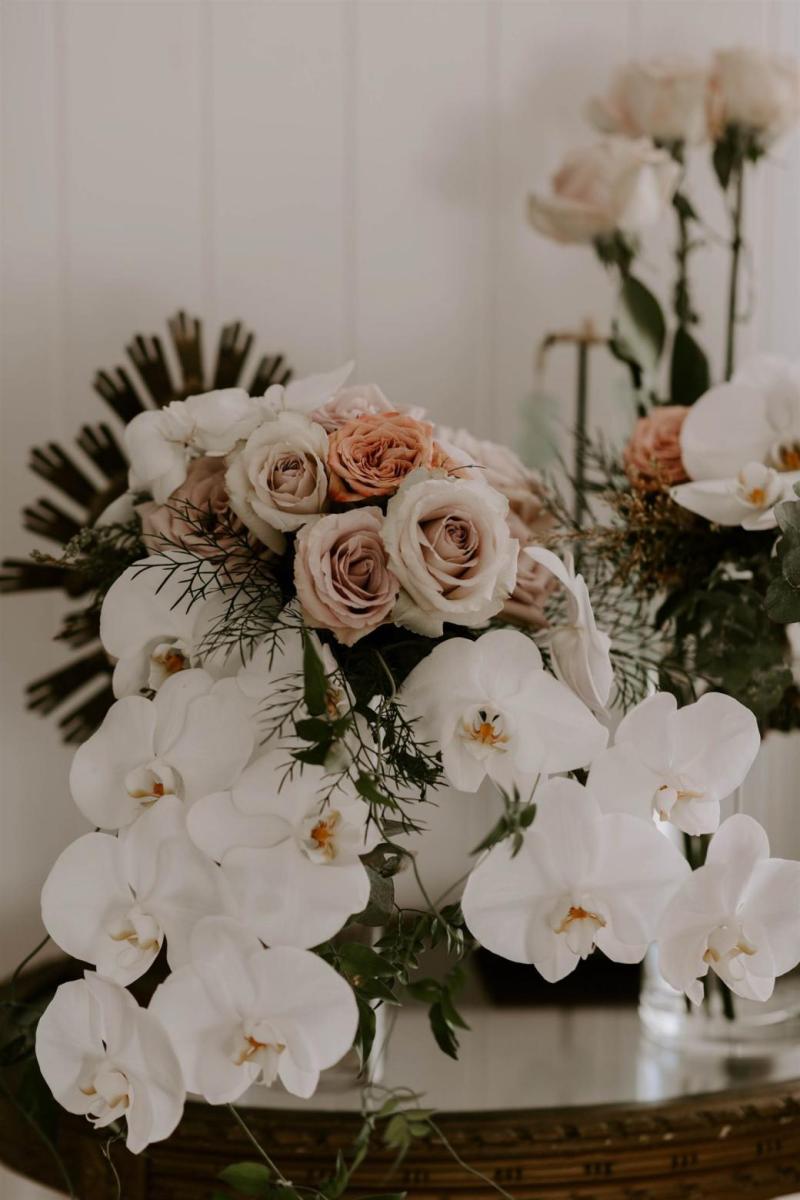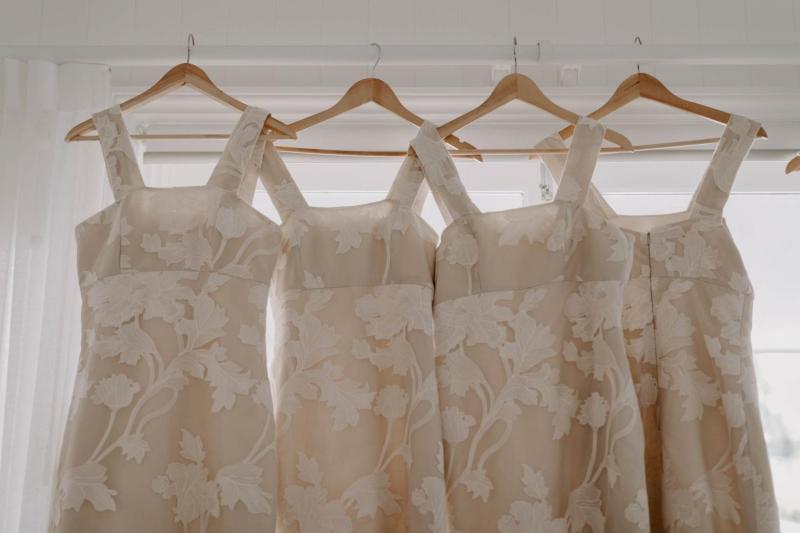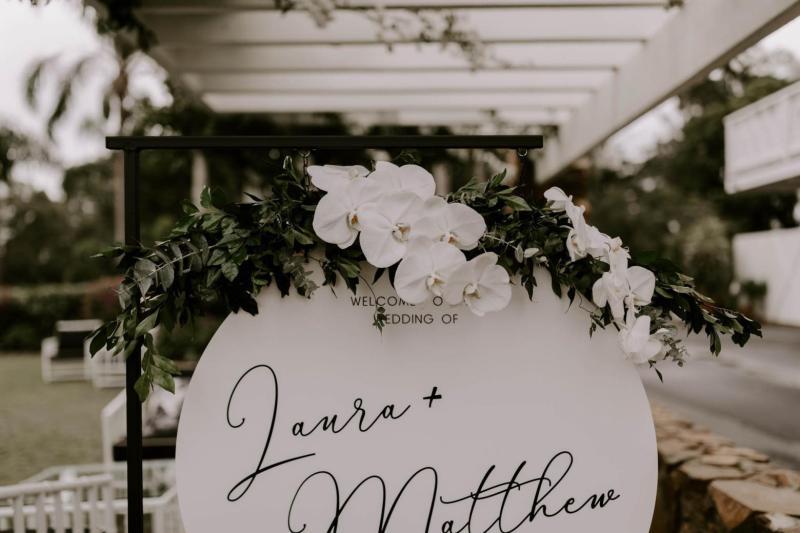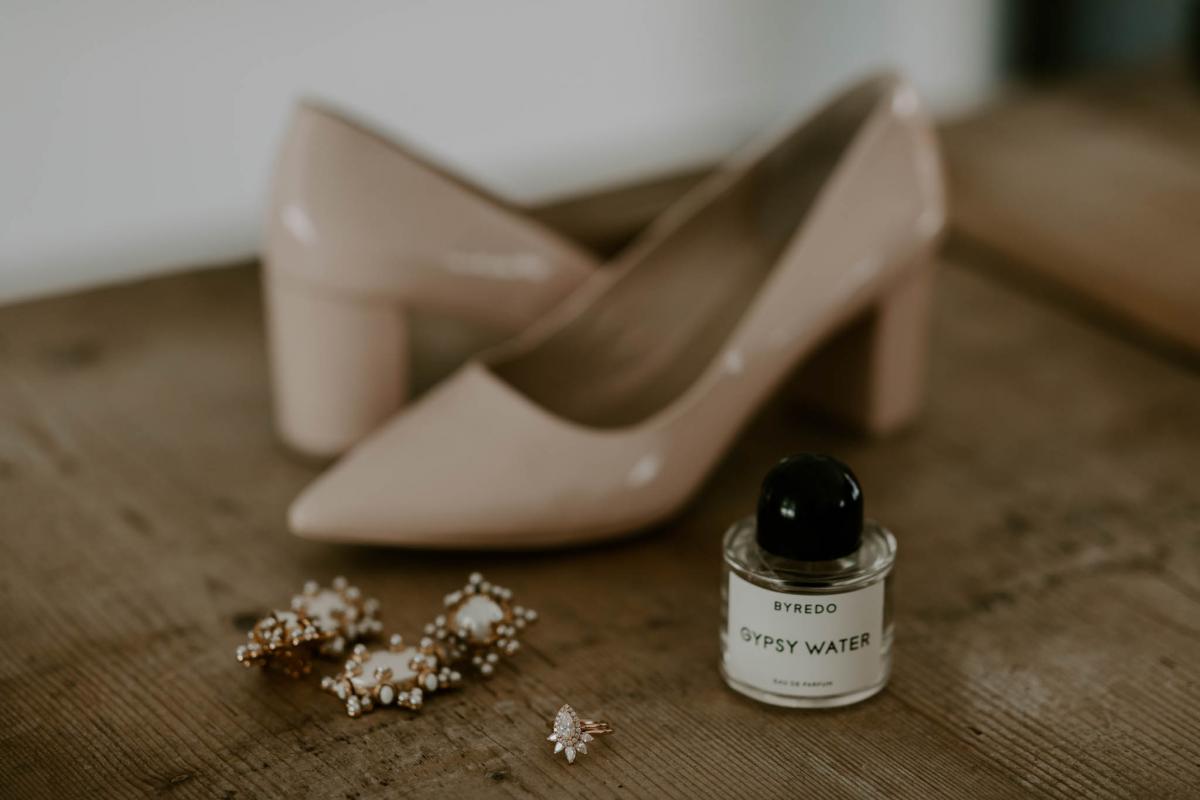 The Dress
Laura wore the 'Taryn/Camille' combination from our BESPOKE collection which she had seen online and then fell in love with in our Brisbane boutique.
When she finally tried it on, she loved its simplicity. "There was no beading or lace, but the quality of the fabric and the cut was incredible. I loved the sneaky split on the leg. The skirt was full without being puffy and I loved the way it moved and flowed".
Laura said she had never felt better than she did on her wedding day and has never enjoyed wearing anything more.
You can make an appointment to find your dream wedding gown here.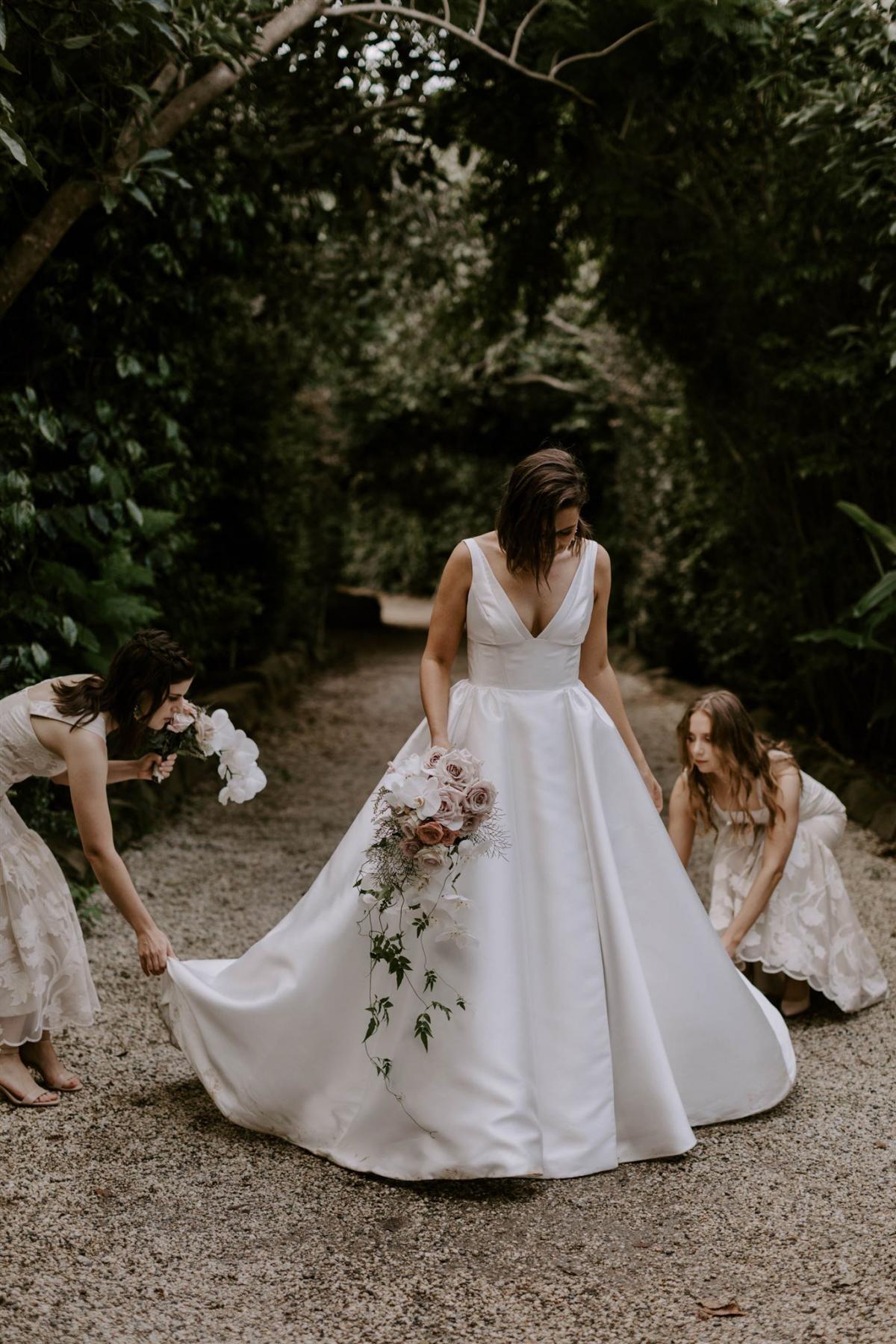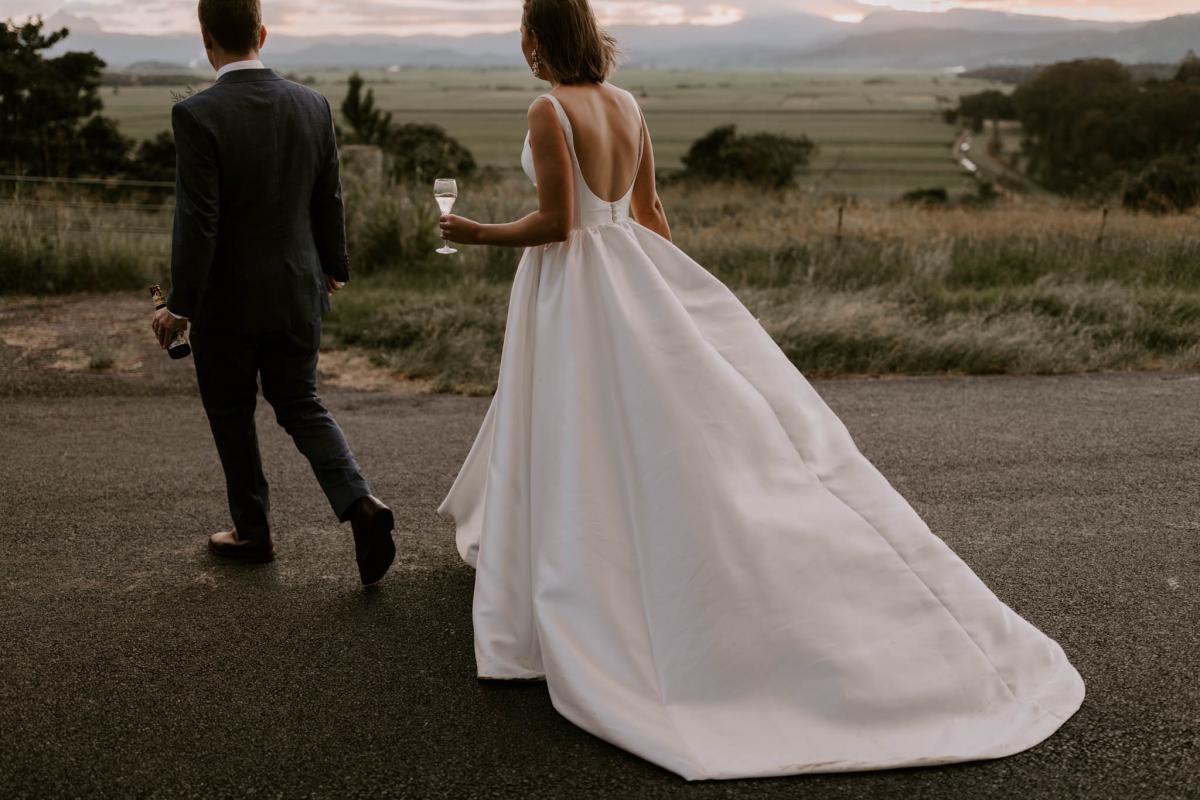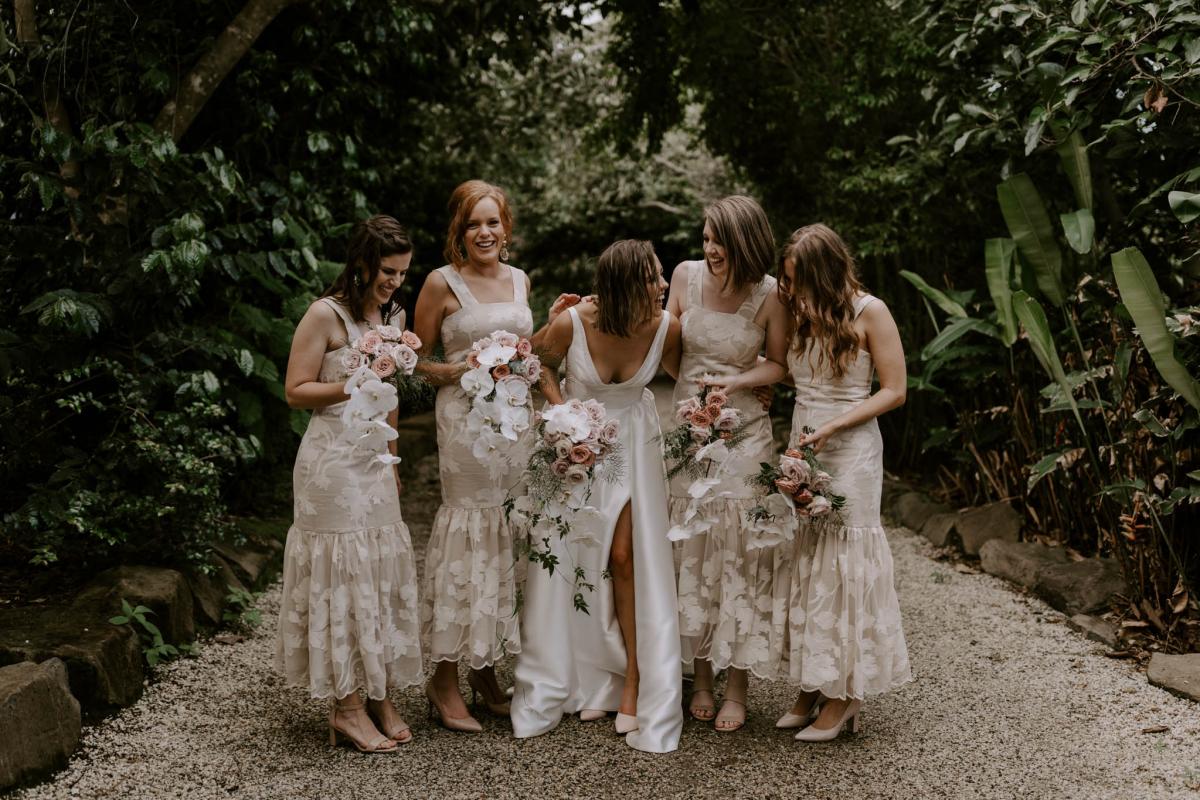 Gown hunting tips
"Be open to changing your mind. I had originally planned on wearing a long sleeve fitted lace dress but after trying on one or two, I quickly realised that this style was not so flattering on me. I would also say don't be afraid to alter the dress, you do choose to make it complement your style and figure perfectly".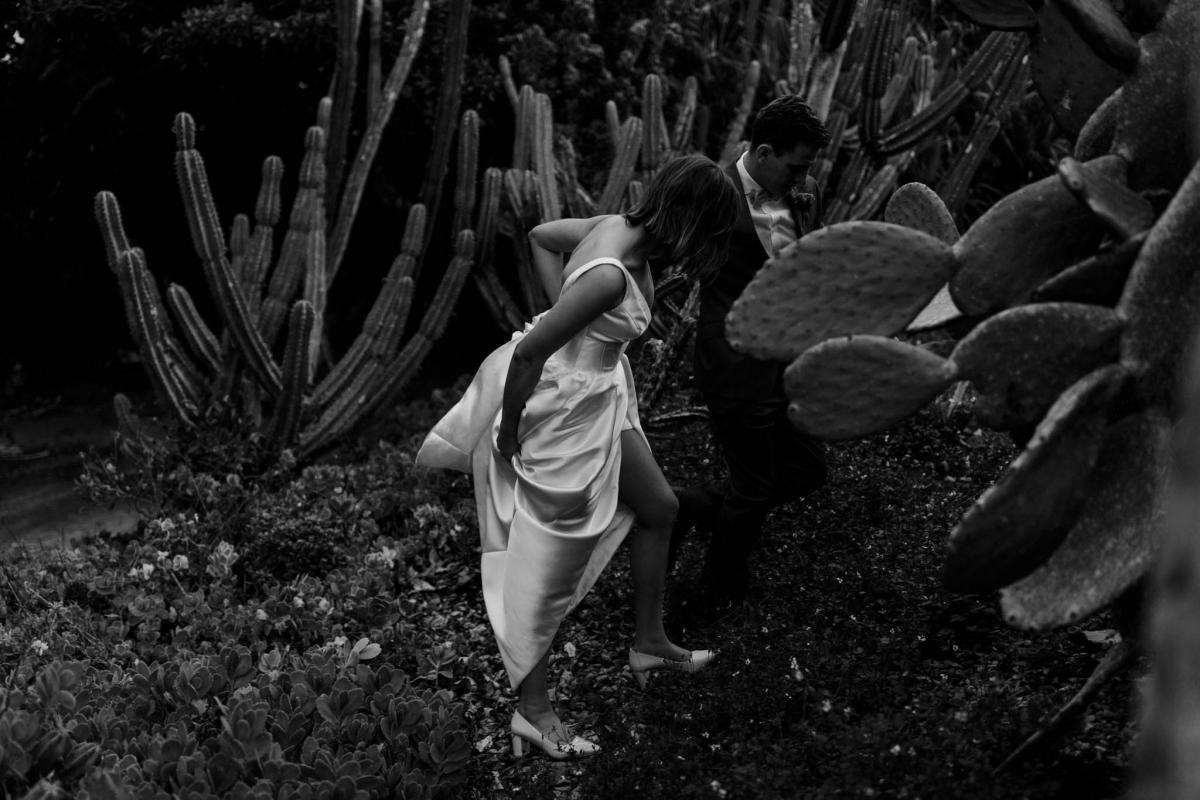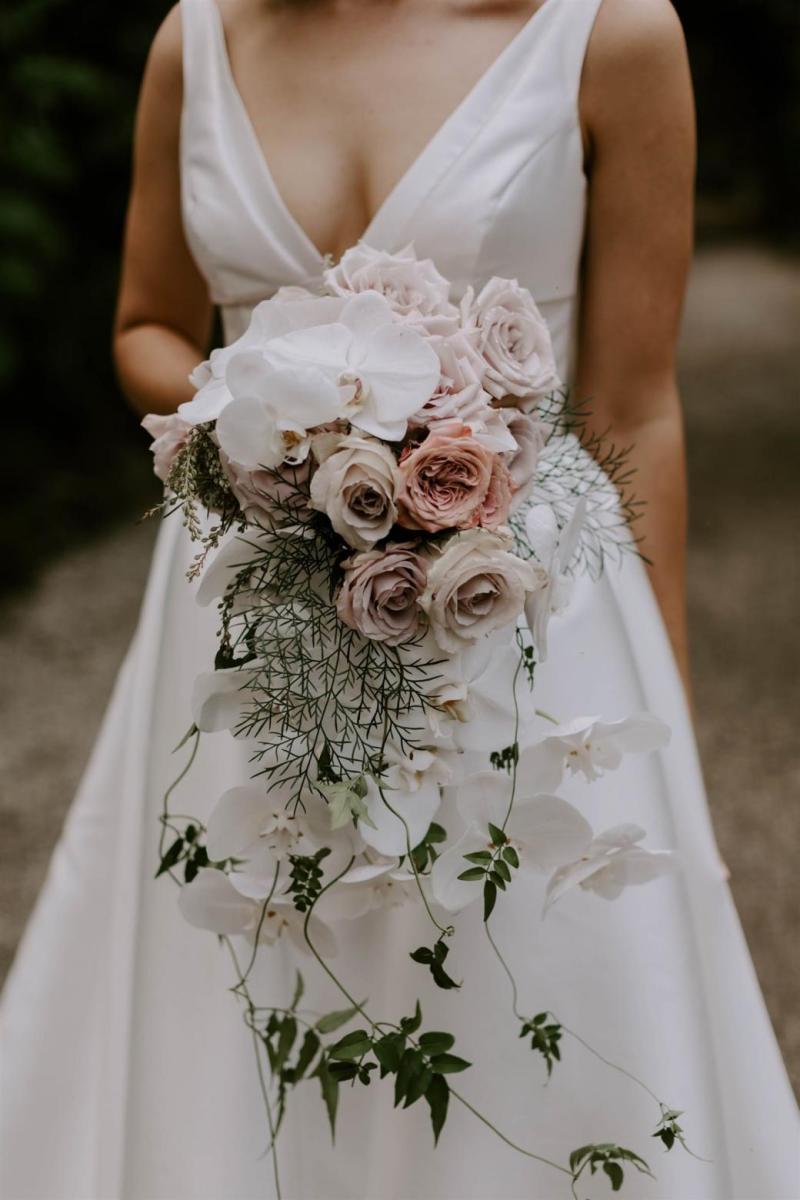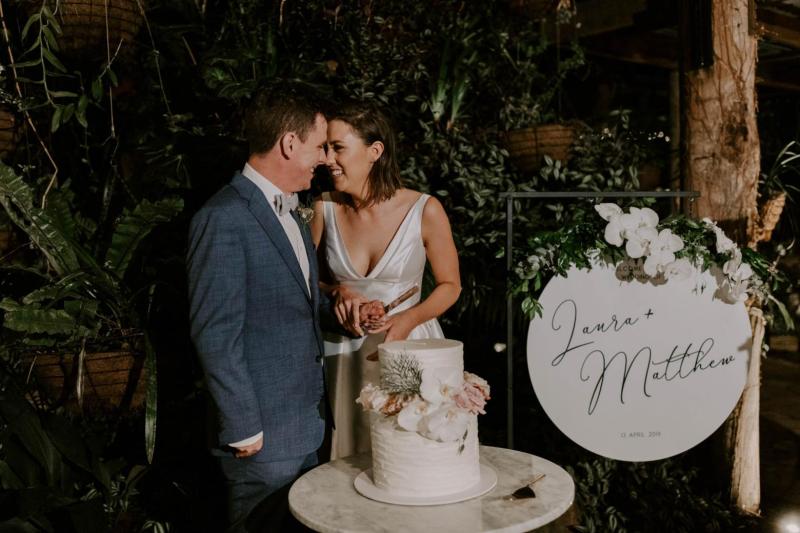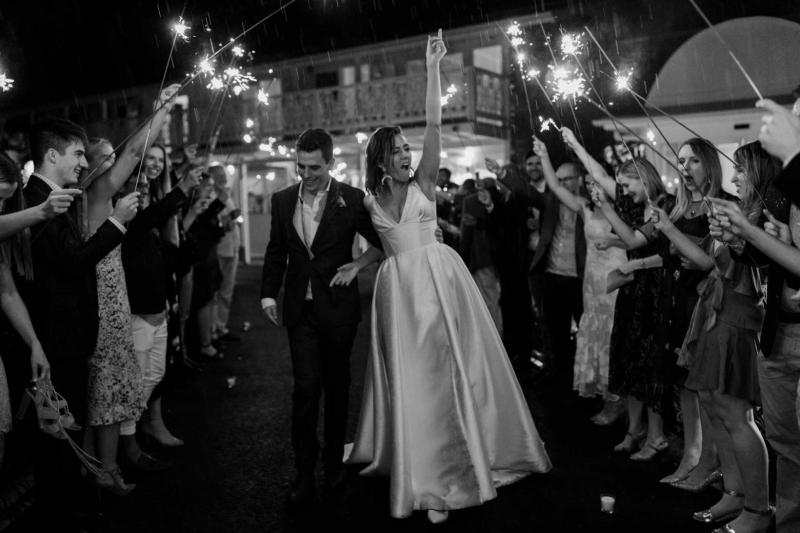 What does love mean to you?
"Love to me means finding someone who you want to walk through life with, who enhances the mundane and who you consider to be a true equal. Love is the feeling you get when you can't imagine how you got so lucky".