Sally & Troy's Sydney Rainforest Wedding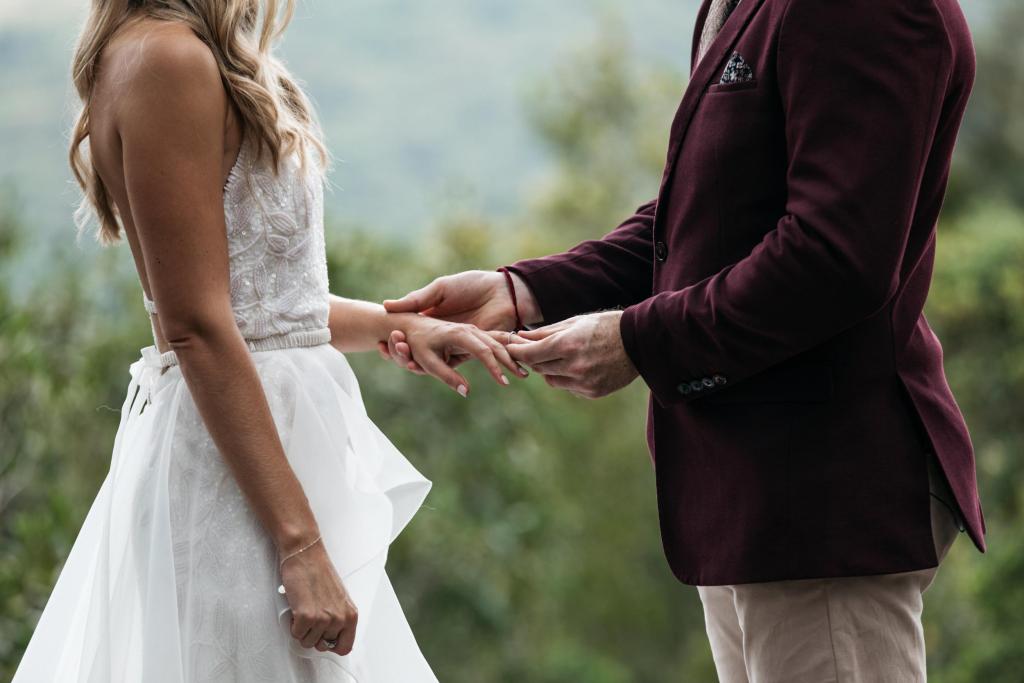 Nestled away in the picturesque rainforest setting of Wildwood, Sally and Troy's wedding was just another perfect moment in this couple's love story. With the rain clearing for just enough time for their ceremony, you know this wedding was meant to be.
On the proposal
Troy actually won a Valentine's Day competition with radio hosts Fitzy and Wippa and proposed to Sally with Wippa in his ear guiding him with what to say and cameras hidden around the apartment.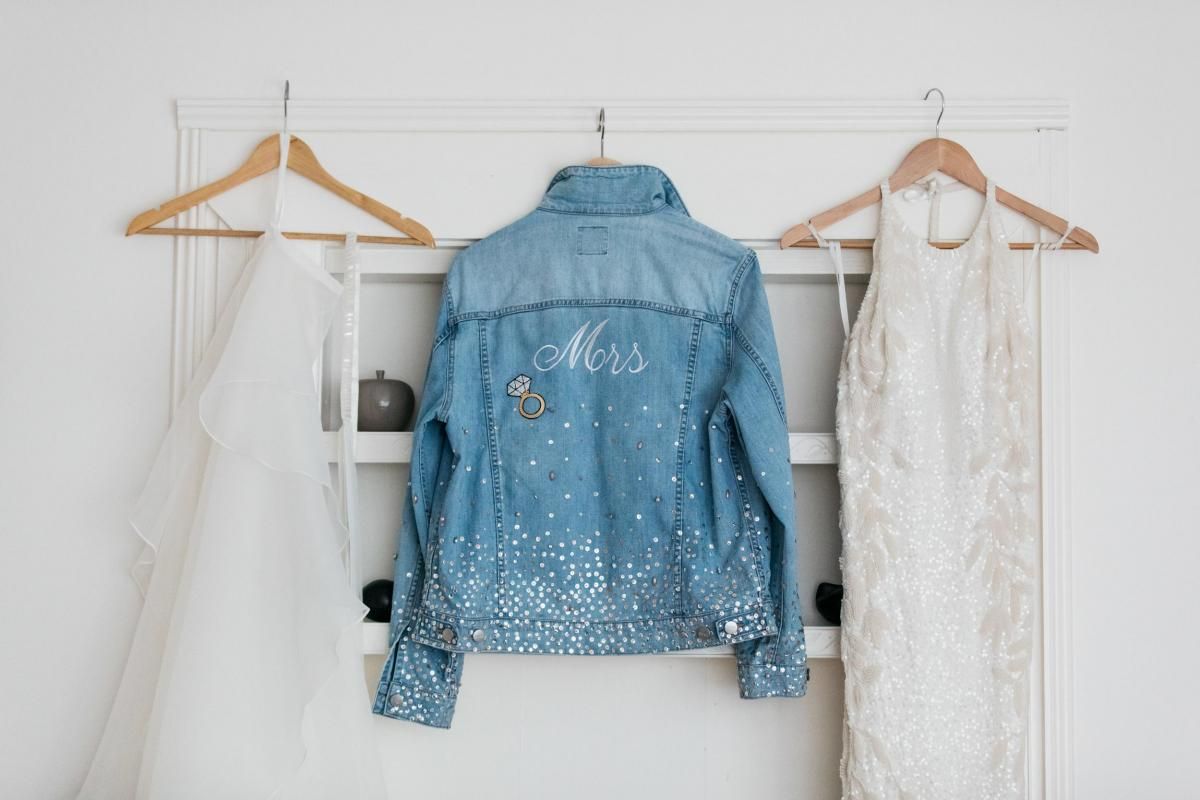 On the venue
Sally and Troy both love being outdoors, whether it be hiking, camping or finding themselves an adventure. So Wildwood at Kangaroo Valley was a perfect fit for their wedding venue. "When we went to Wildwood, we fell in love with the place. It is magical and had everything we wanted."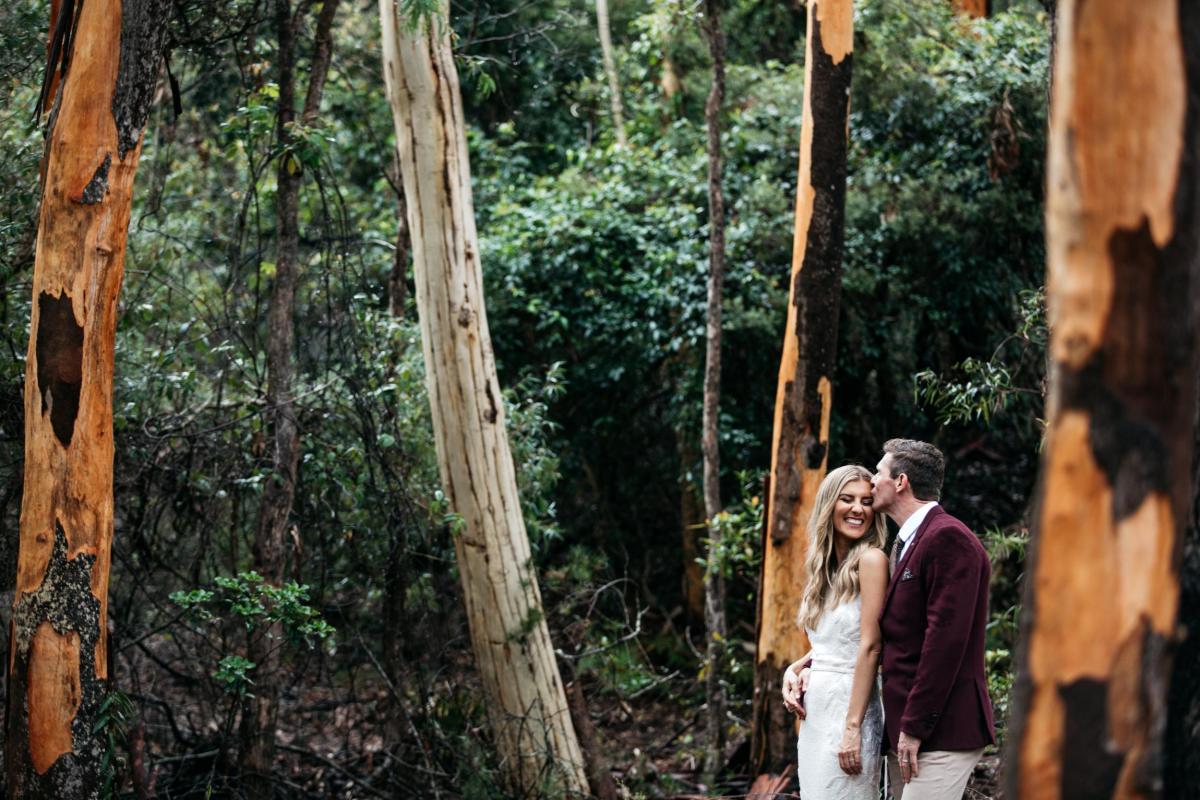 All the styling details
In keeping with their love of the outdoors and their venue, Sally and Troy put an emphasis on having lush greenery and an abundance of Australian native flowers. They decorated the entire venue themselves, with the help of family and friends, and found inspiration on Pinterest to help complete the look. Sally and one of her best friends even made the bouquets sourcing the flowers from the Sydney Flower Markets!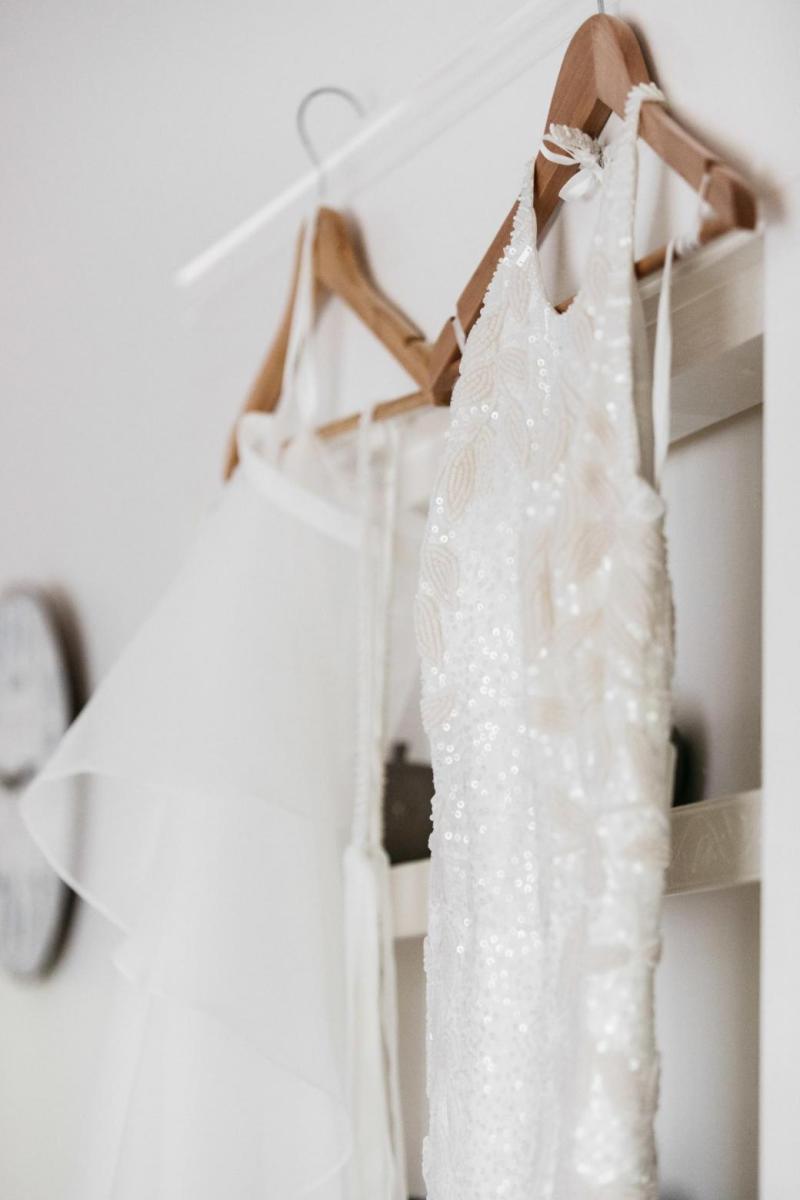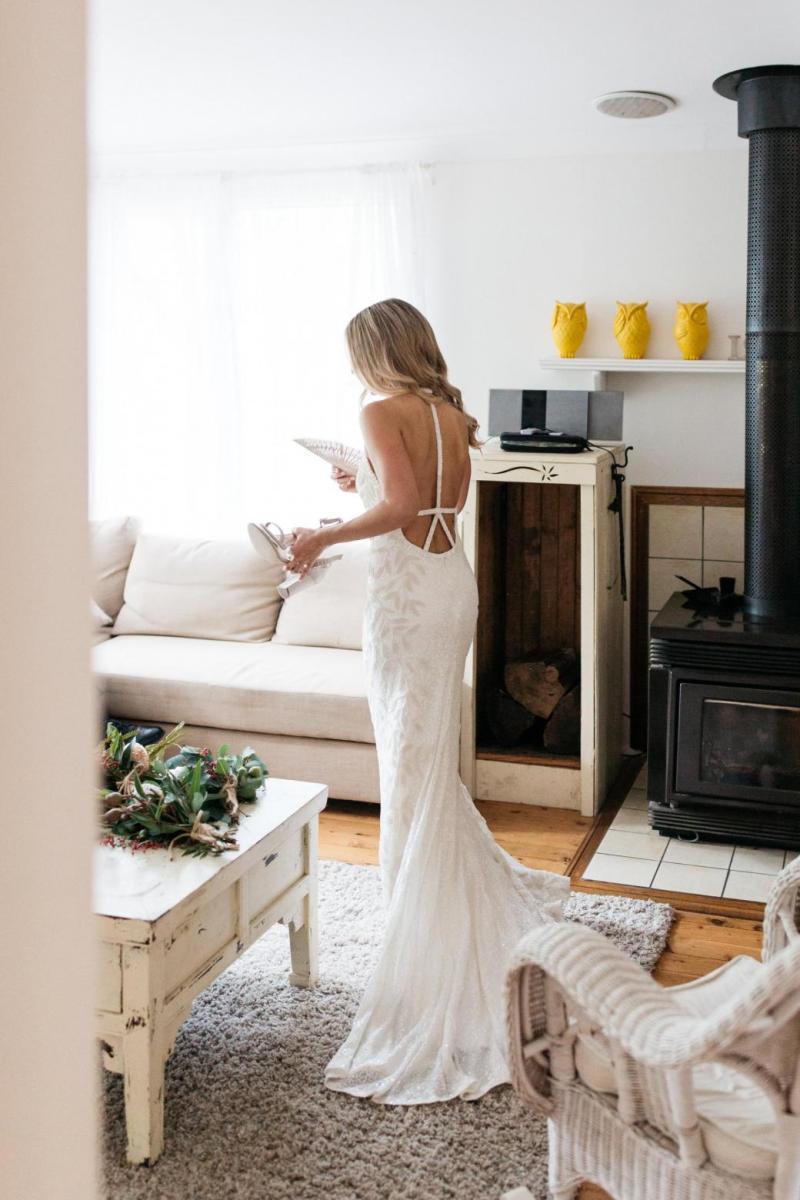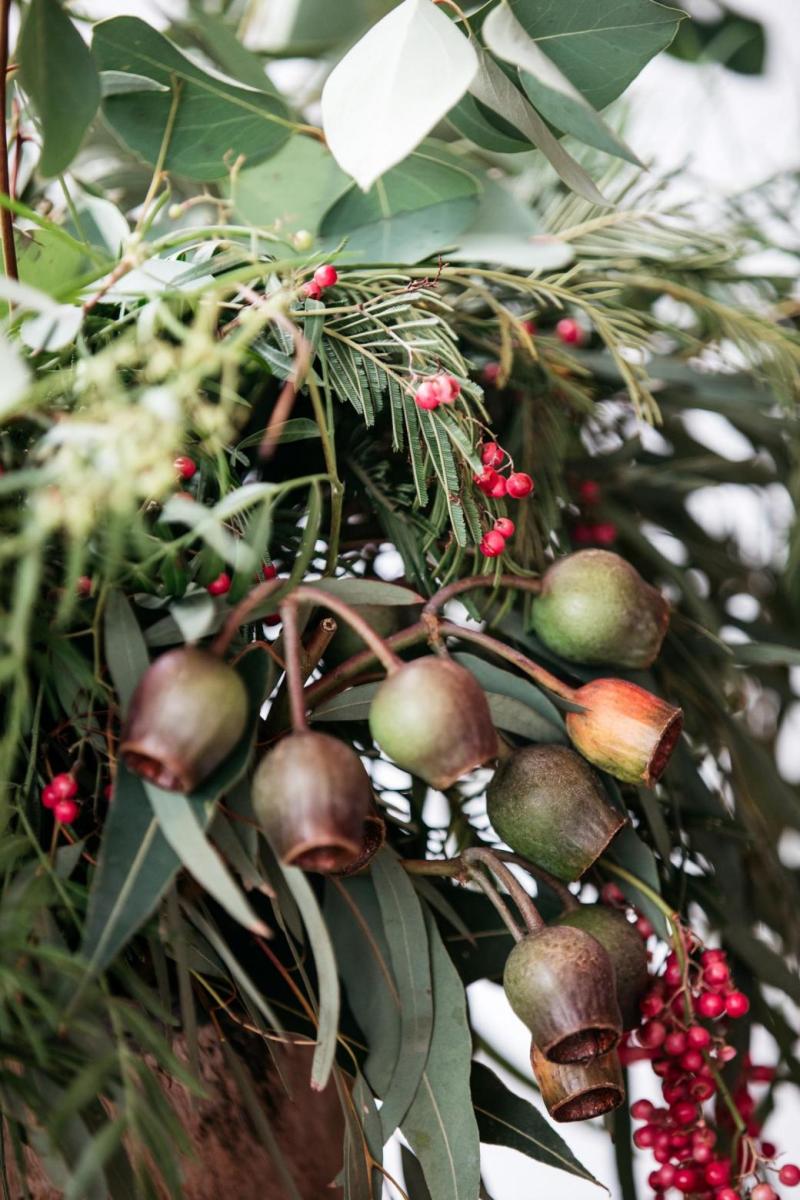 The Dress
Sally wore the 'Aria' gown from our LUXE collection from our boutique in Alexandria in Sydney. The stunning back detail is what first drew Sally to the 'Aria' gown but once she had it on, she loved everything about it. "It made me feel like a bride for the first time but I didn't think it would be the one before I tried it on."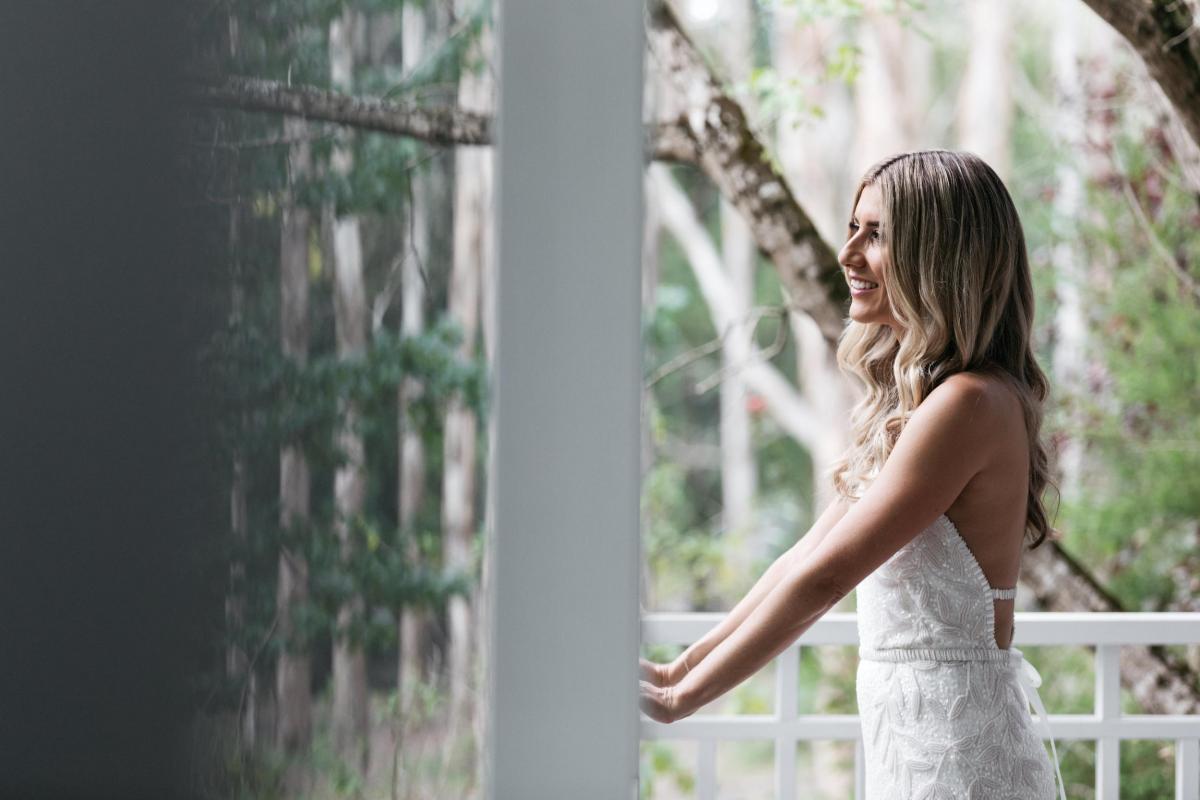 Accessorising
Sally wore our 'Circle Swirl' trains over her beautiful Aria gown and so kept her accessories to a minimum by wearing her grandma's engagement ring and no veil.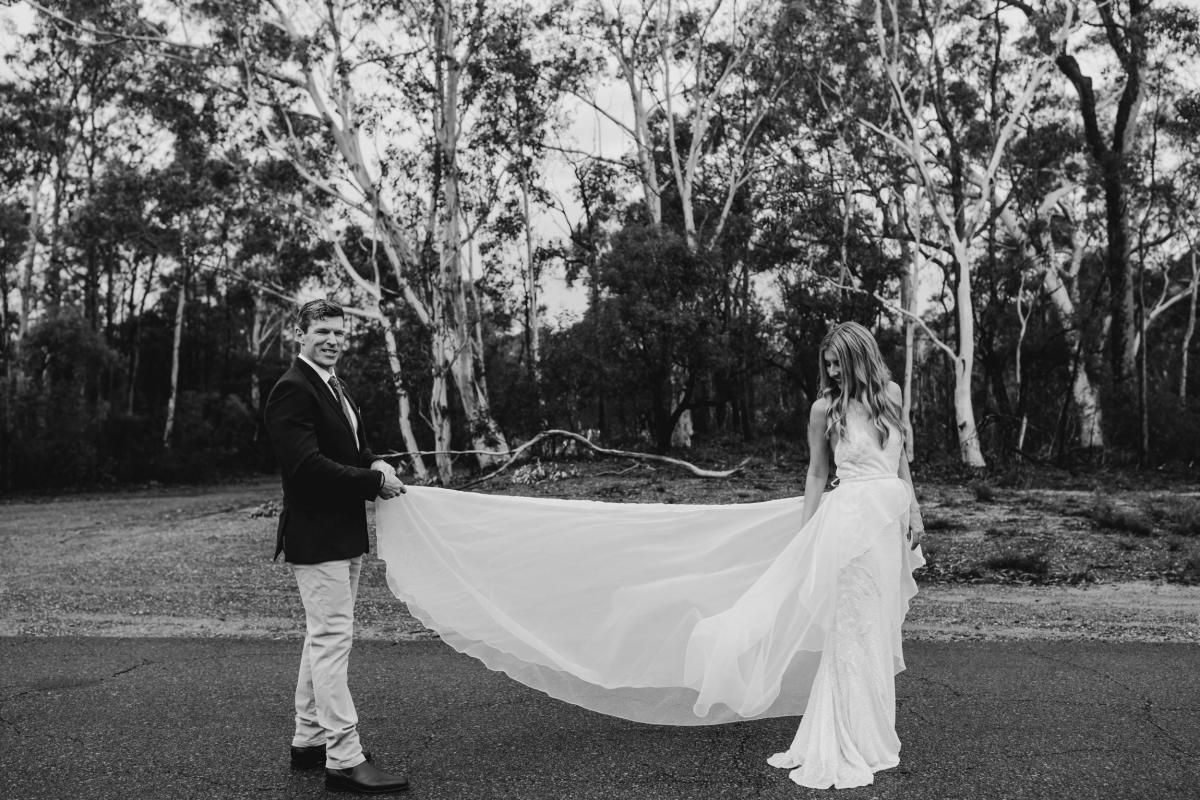 Advice
"Don't sweat the small stuff. No one remembers the details, they remember the fun and the love, so relax, take time to take it all in and have fun."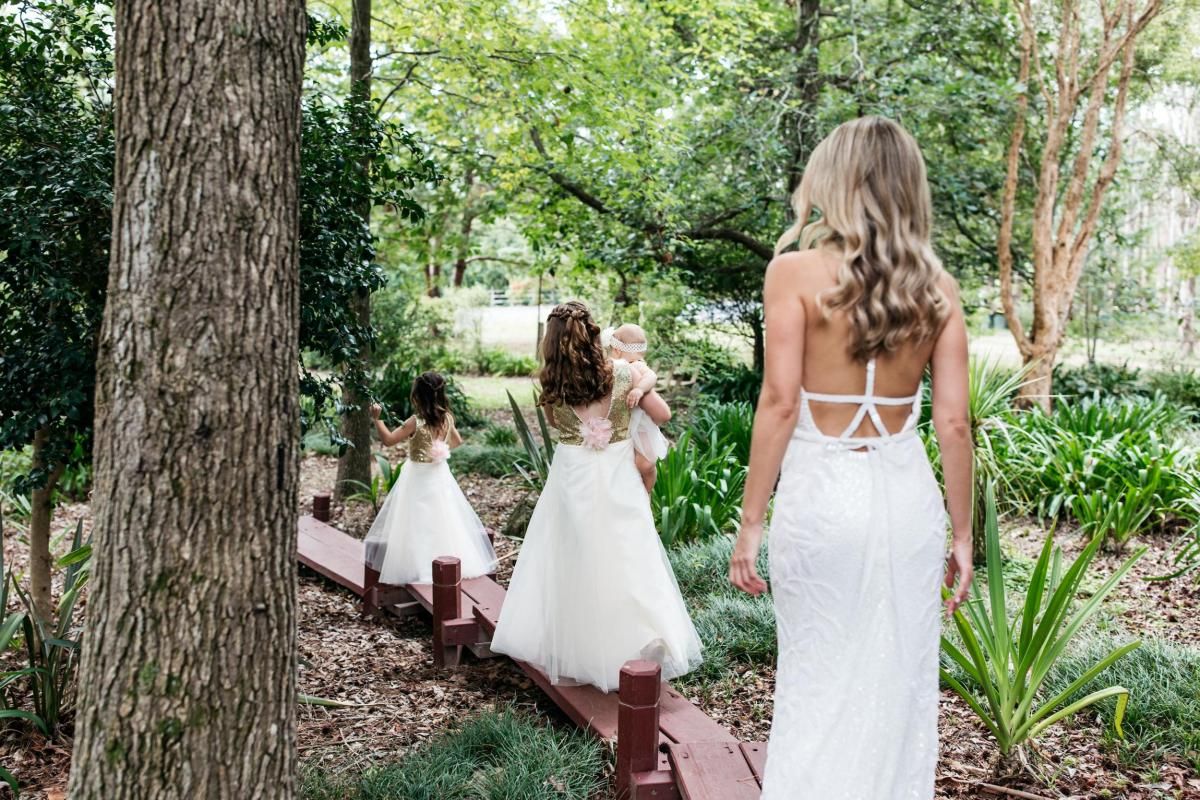 Gown hunting tips
"Try everything on! Even the ones you don't think are your style, the ones your mum, friend, sister picks for you – try them all, because it is very rare that you go with the style you initially think."