NYC Bridal Fashion Week Re-Cap
As always, we had an incredible time showing our new collections at One Fine Day, an industry bridal market event in NYC that shows twice a year. We saw lots of bridal trends emerging and strengthening with lots of interest in long sleeves, beading (this trend will never die!) and dramatic statement silhouettes. We have picked our top 7 favourite KAREN WILLIS HOLMES gowns from market and expect them to be the shapes of the season.
Aisha
Aisha is a statement wedding gown for the cool bride wanting to leave a lasting impression. Featuring a structured, figure-hugging base silhouette and a gorgeous overskirt attached at the waist, finished by a floral waist detail. The bodice is a deep, wide U shape and extremely flattering over the décolletage. Aisha is draped in a sculptural mesh, a new and exciting fabrication for the BESPOKE collection.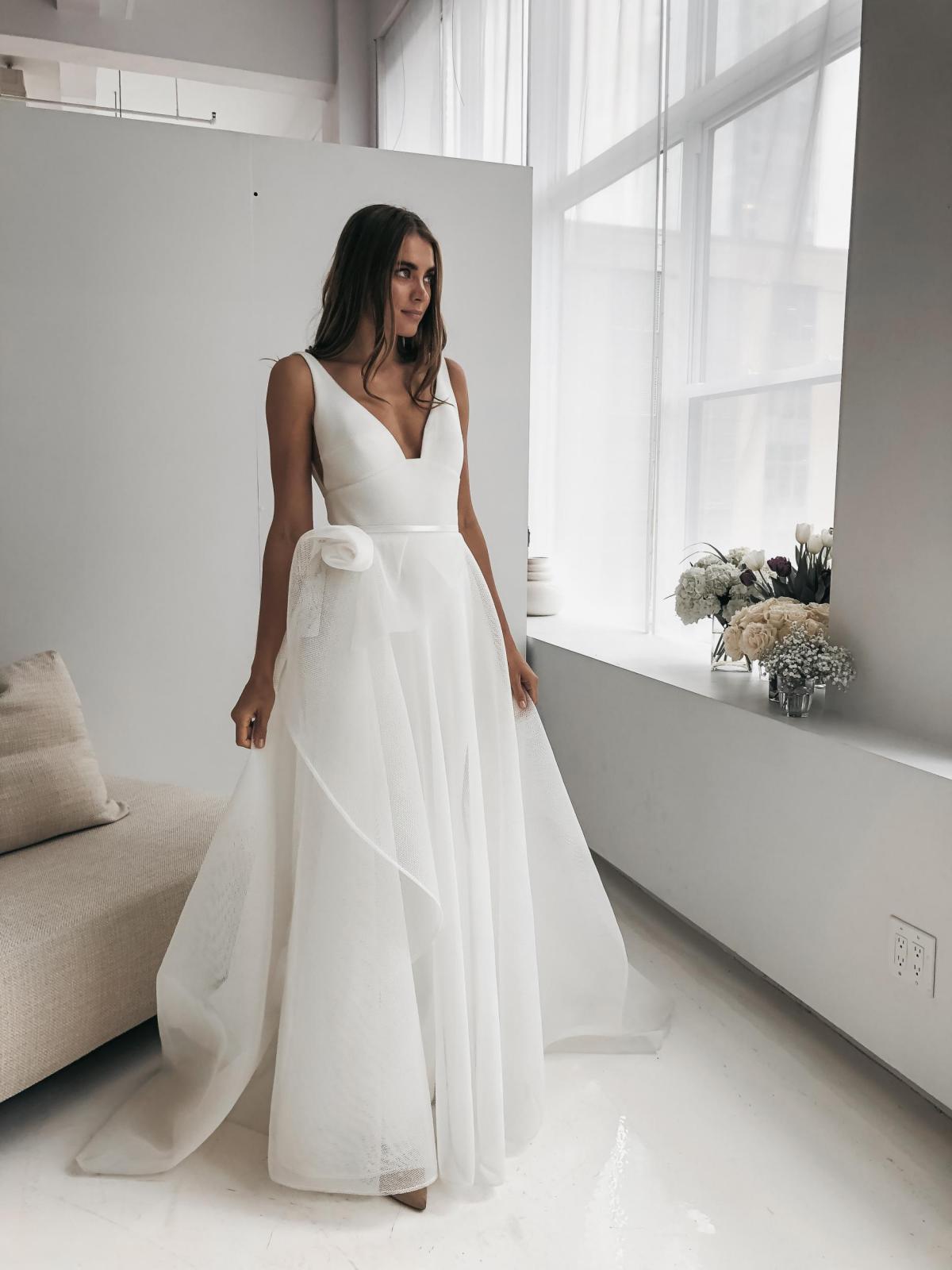 Esther
A structured strapless bodice and full overskirt, Esther is a contemporary take on the classic ballgown silhouette. This gorgeous gown is elegant, modern and so refined with simple details that elevate this dress to something truly special.
Draped in sculptural mesh, the bodice features a bold centre pleat. The underskirt is ever so fitted (with or without a split), with a mesh overskirt creating drama whilst still being able to see the slim silhouette underneath.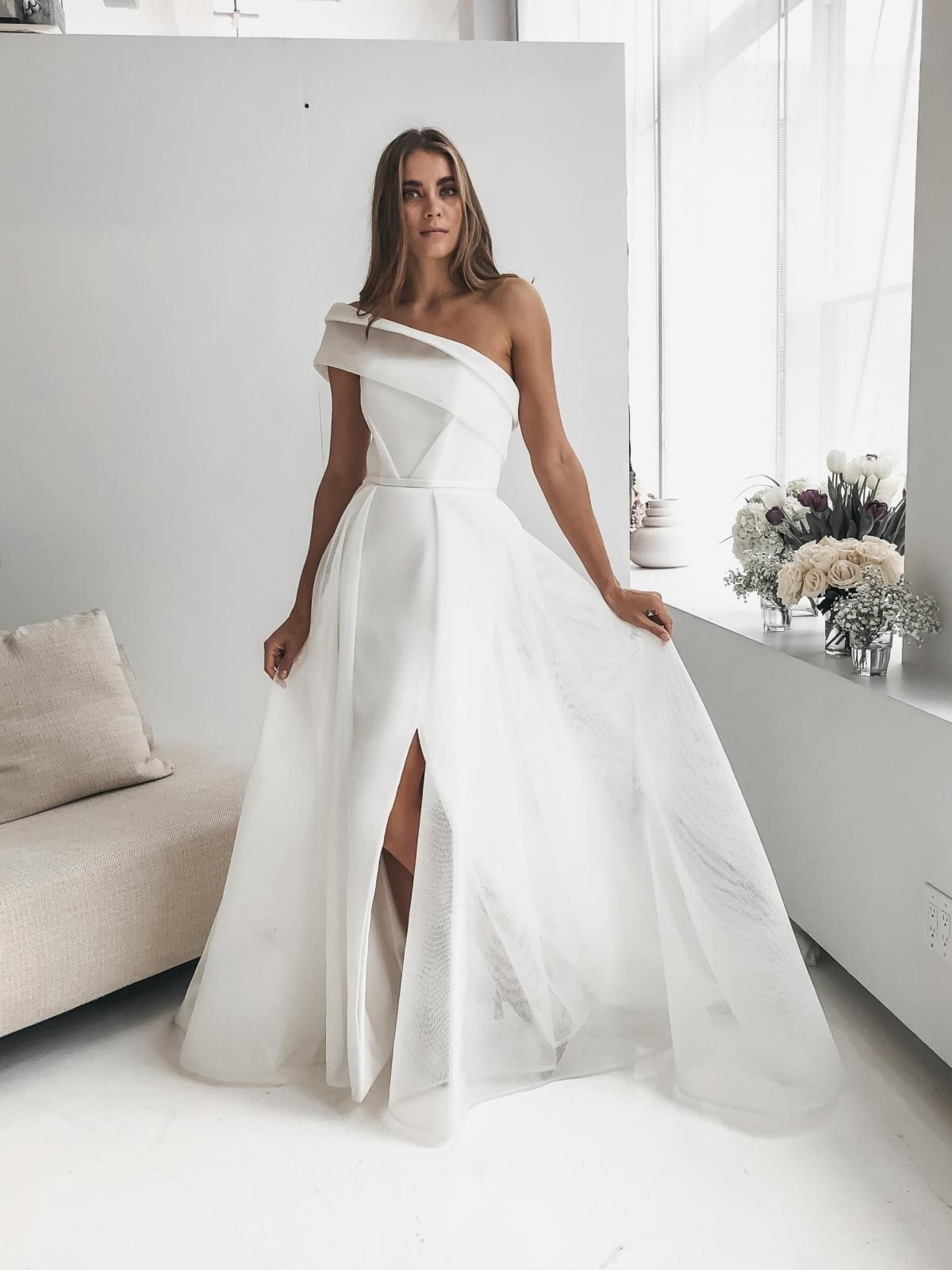 The Opera Train
A new addition to our collections, the Opera train is a dramatic add on, with the gorgeous-ness of our favourite Vivienne sleeves but draped in organza.
Stunning added to any strapless or spaghetti strapped KWH gown like Anya or Elodie.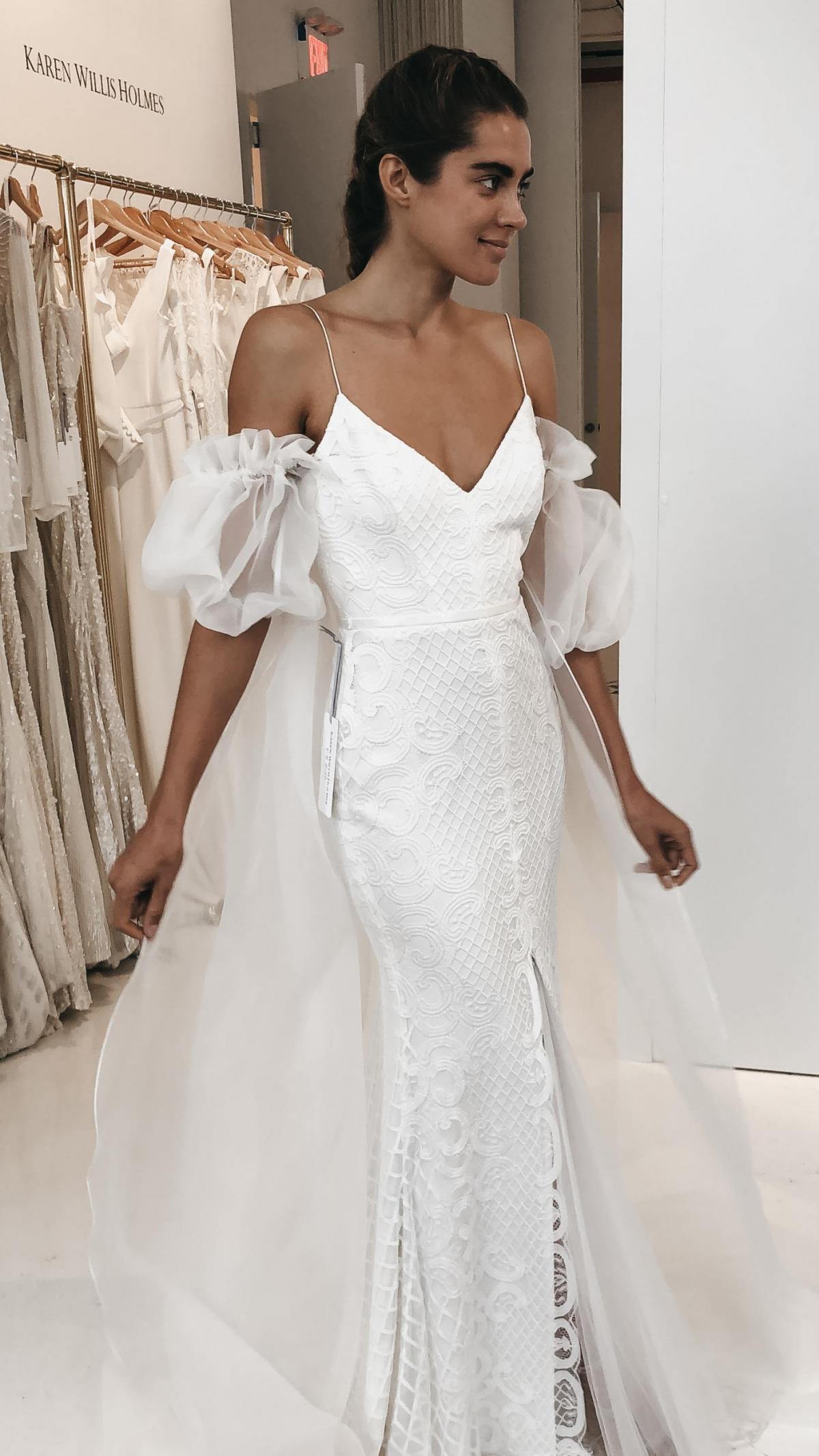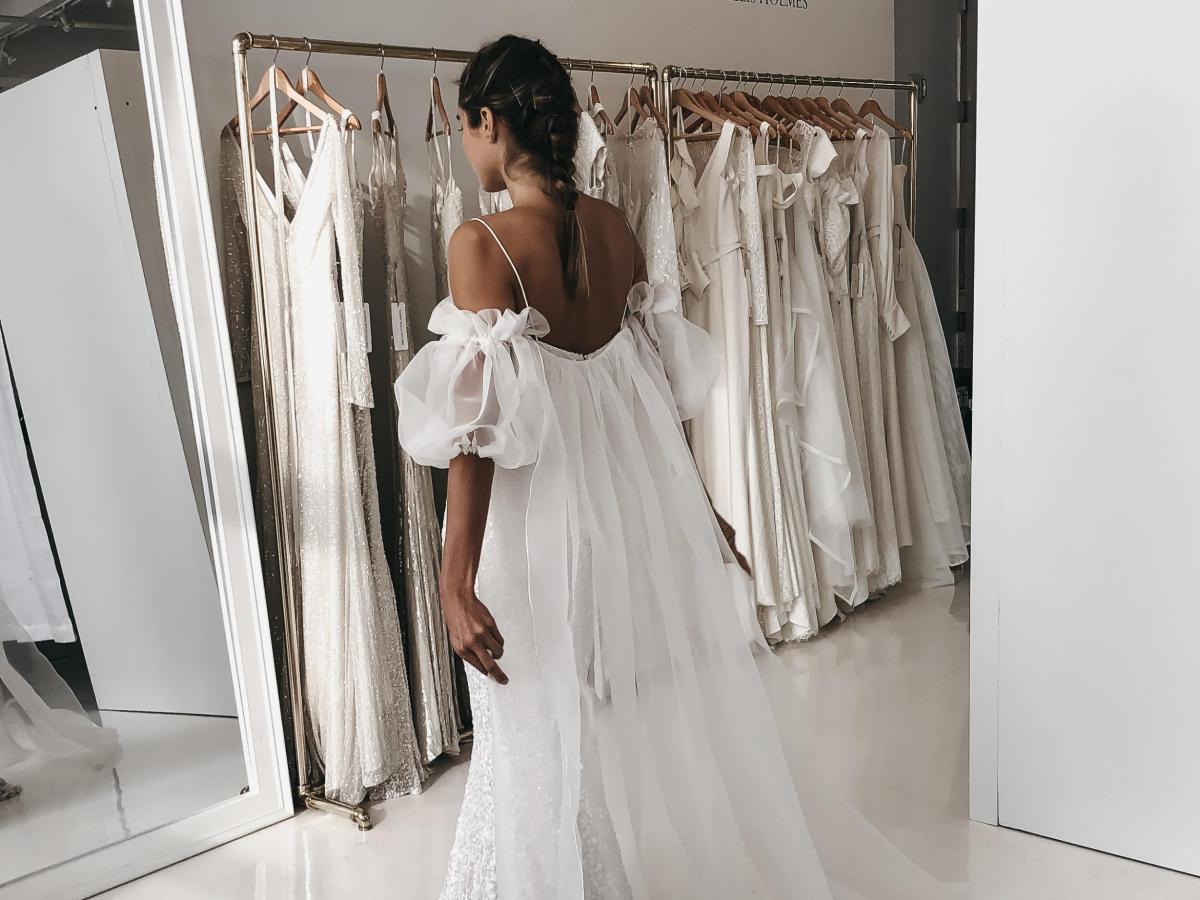 Rhiannon
Rhiannon features our hero V-neck, slim-fitting shape. This wedding gown is set apart by its finely scalloped beading design, creating a feathered effect throughout the whole gown. She is slim fitting and bias cut, creating a stand-out silhouette.  The gown is cut in one piece so the beaded belt at the waist is optional.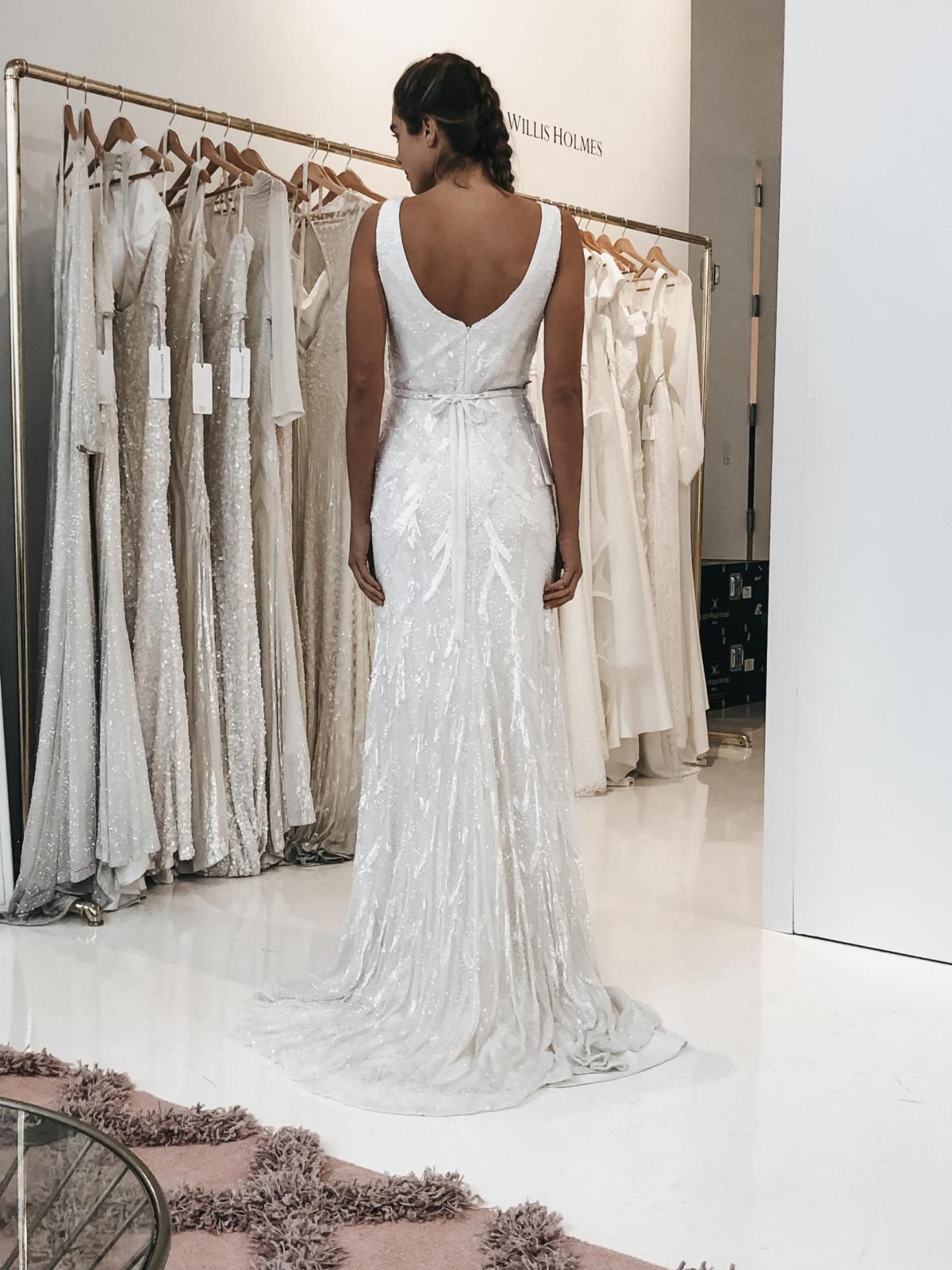 Margareta
The Margareta wedding gown is all about demure glam with its high cut boat neckline, long adorned sleeves, slim-fitting bias cut skirt and a back that drops away off the shoulders right down to the waist point.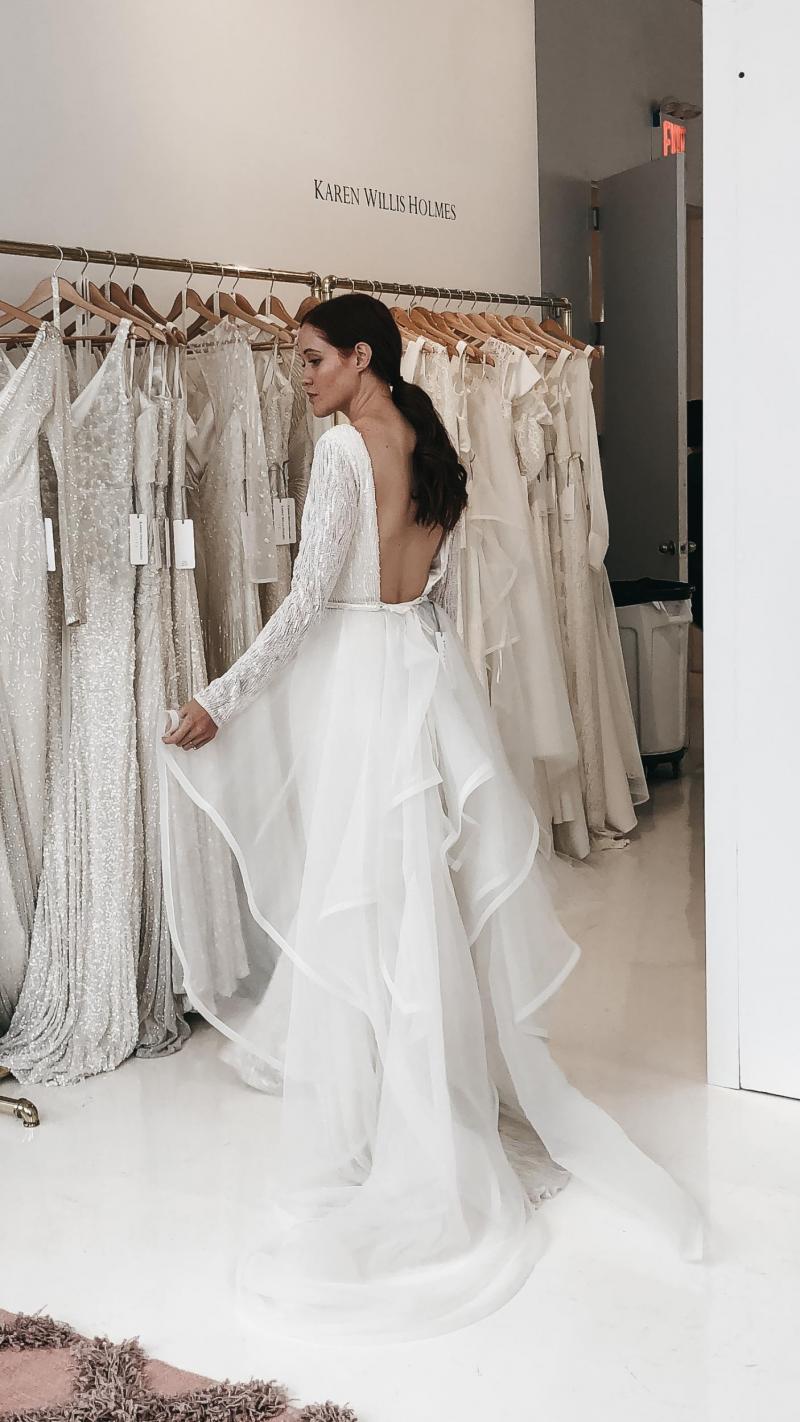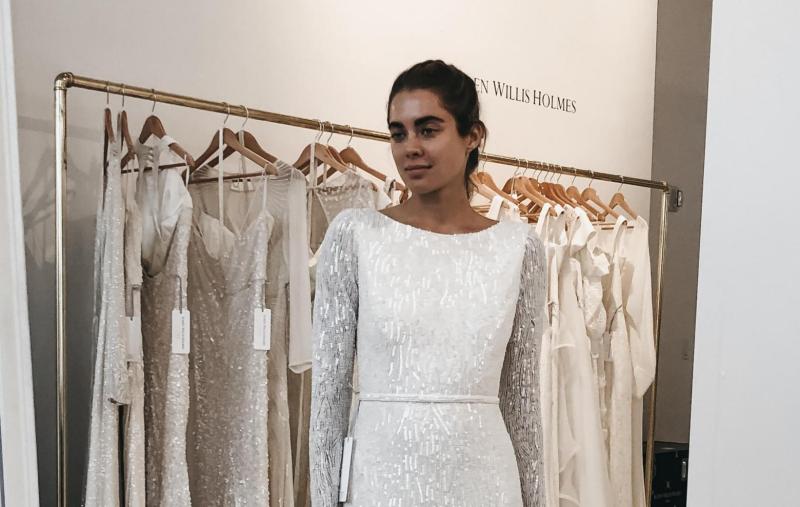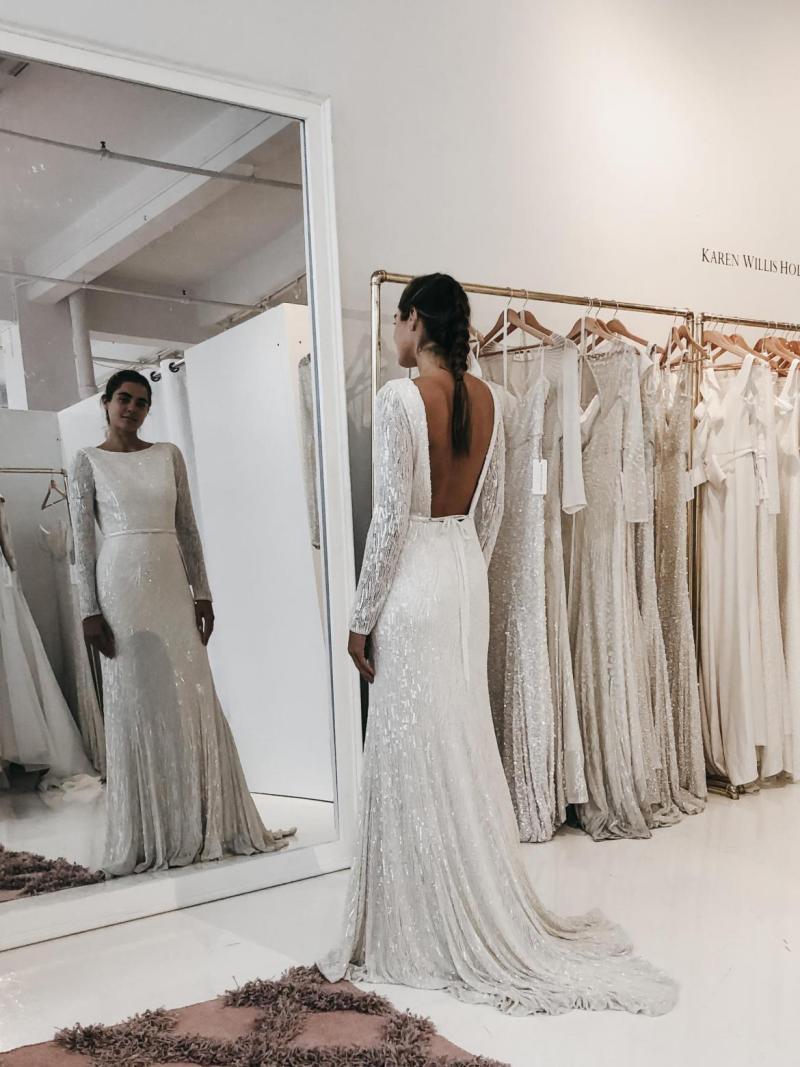 Nikki
The Nikki wedding dress is that perfect combination of making a statement and a classic unique look. The flattering bodice features a V-neckline and soft drape which continues into the draped wrap style skirt. This gown can be ordered with or without long sheer georgette sleeves that are finished with a button cuff.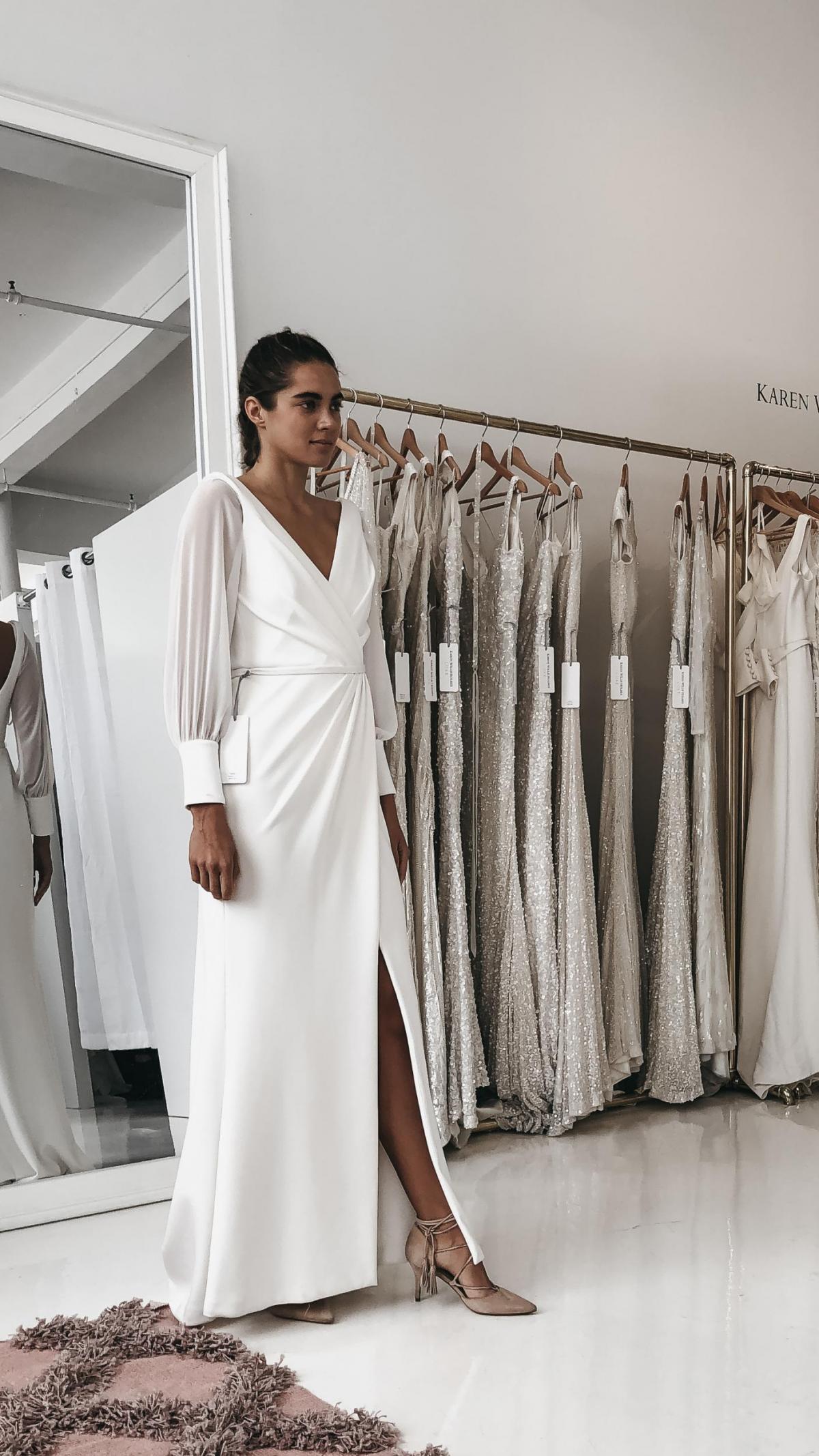 Darcy
Darcy is a dream. Highly decorative and embellished with sequins and beading, this beautiful wedding gown will ensure you are the center of attention. The bodice is firm, offering you a flattering, supportive fit.