Isabelle & Brad's Dreamy Southern Highlands Wedding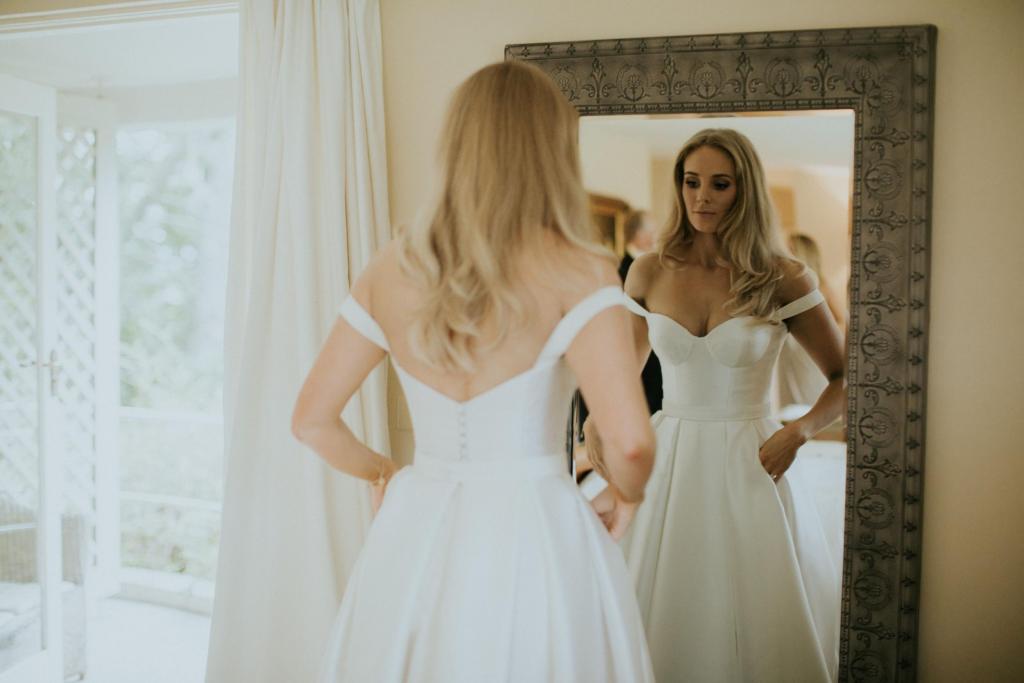 Isabelle and Brad's connection is nothing short of beautiful. This is evident in the words Isabelle used to describe love. "Love is moving through life as an individual but experiencing things together. It is treasuring a person's very existence." The mutual love and respect this gorgeous couple share create an unspeakable foundation of trust and security in their relationship and this very connection radiates through the moments captured by Dan O'Day during their wedding at Milton Park Country House, in the Southern Highlands of NSW. We suspect you will fall in love with this couple and wedding as much as we have!
On the proposal
Brad's proposal was nothing short of simple, heartfelt and on point, finishing with the most perfect ring he had custom-designed by Creations Manuka for Isabelle.
They were house-sitting for a friend and Isabelle was in the bathroom changing ready to lay out by the pool and enjoy her afternoon in the sun. Cue Brad, eager to get her out of the bathroom to 'show' her something in the kitchen. With their favourite song faintly playing in the background (and no alarm bells yet from Isabelle), Brad hugged her and started telling Isabelle how much he loved her. Isabelle's head started buzzing thinking "OMG is he about to…"
"Then he stepped back and dropped down on one knee and pulled out a big white box and asked me to marry him. I was crying so much I couldn't see the ring! But when I did it was the most beautiful thing I'd ever seen. He designed it from scratch and couldn't have done a better job – it was EXACTLY what I pictured for myself – simple and classic.

I am truly the luckiest girl to have met and now married my partner Brad. He is the most loving, thoughtful and considerate man that showed me everything I wanted and more in a significant other from day 1.
We are the best of friends and have a wonderful life together."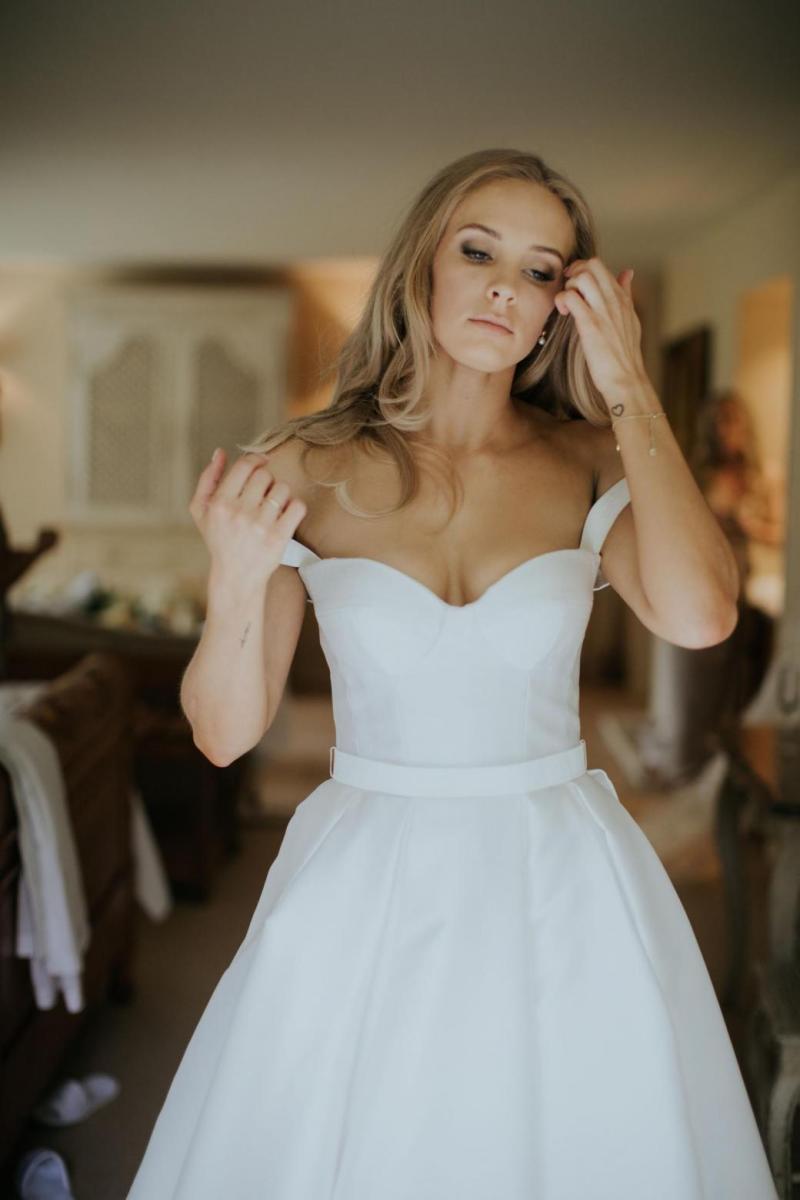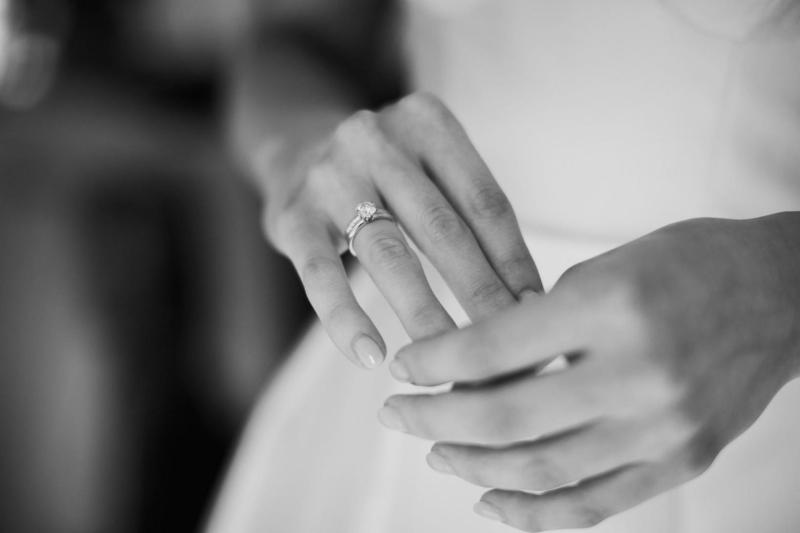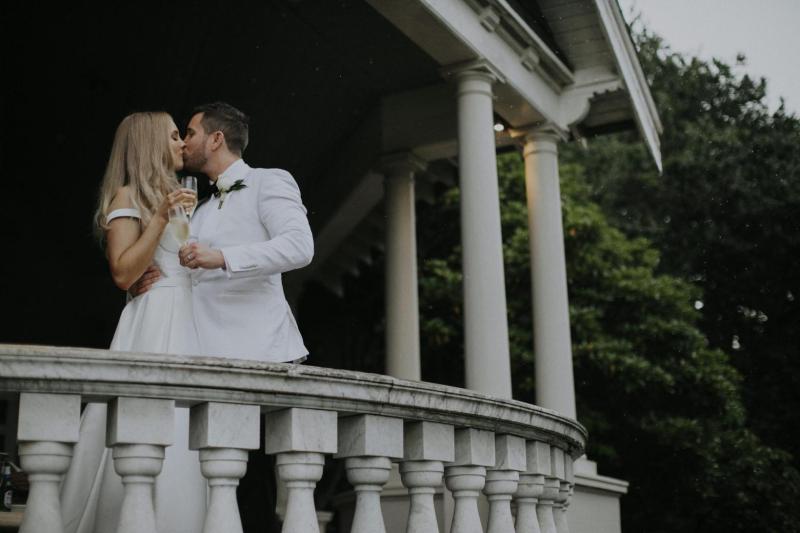 On the venue
Brad and Isabelle chose Milton Park Country House Hotel in Bowral NSW (Southern Highlands) after her boss suggested it as a potential location.

"The second we drove up the long driveway and entered what felt like another world with perfect gardens and greenery everywhere we were totally in love!
Neither of us wanted to get married in a church and decided some sort of beautiful garden or estate would be great and Milton Park well and truly ticked that box. As soon as we met with the event planner and realised that we could have the ceremony and reception within metres of each other and have all our guests stay on site, we booked virtually straight away!"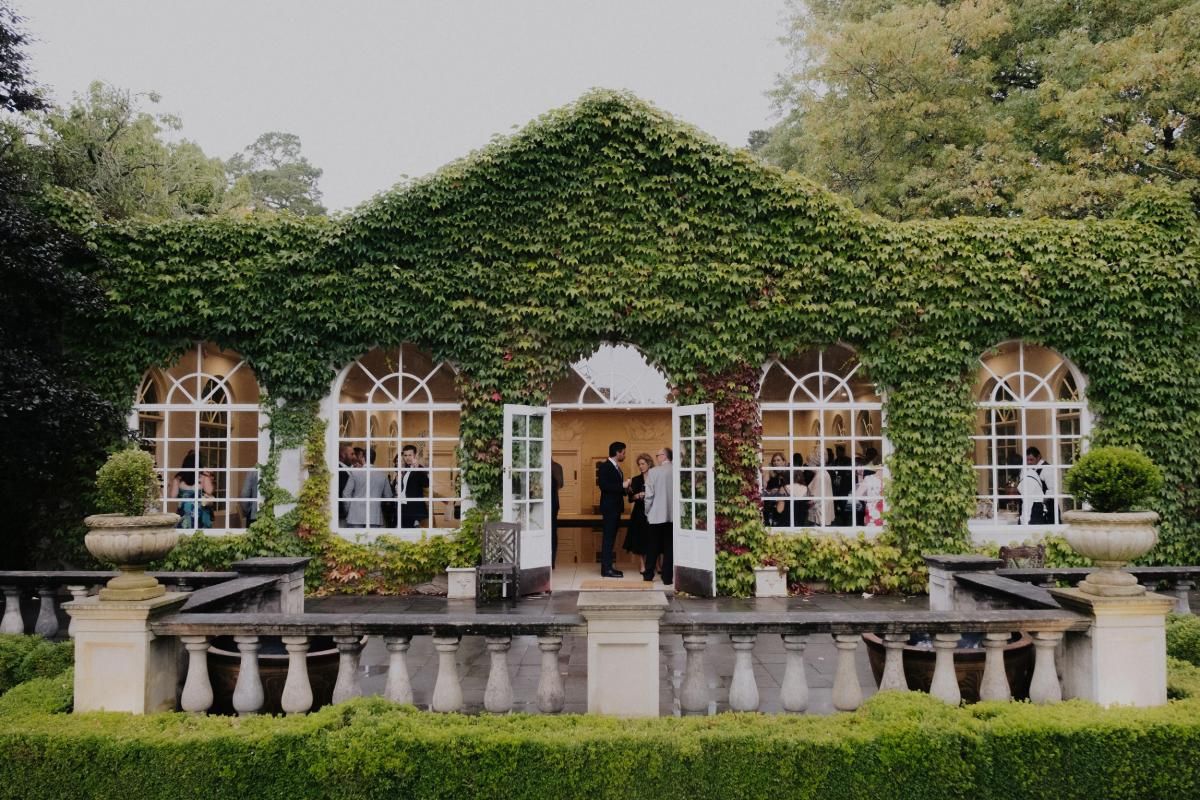 All the styling details
With Milton Park already being a drop-dead GORGEOUS location with so much greenery and blooming flowers, minimal had to be done with the styling to create their vision.
Isabelle would have been one to typically add a bit more colour to her wedding but decided to pair it back and work with the location.
"We decided on white & very light blush blooms (mostly consisting of roses) mixed with bright greenery. We were so happy with this decision in the end as the ceremony & reception locations looked divine. I was particularly in love with mine and my bridesmaids' bouquets that looked as though they'd been freshly picked from a garden and not too 'perfect'."
Isabelle's florals are by Clementine Posy.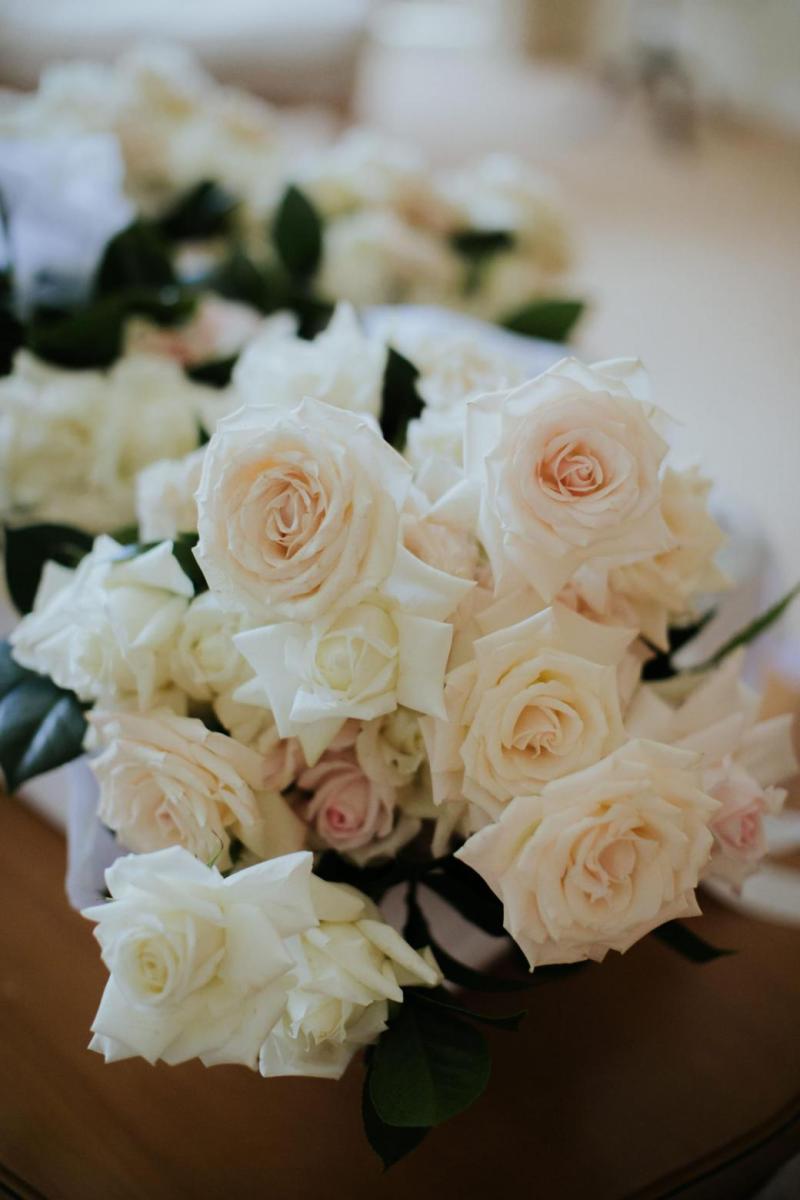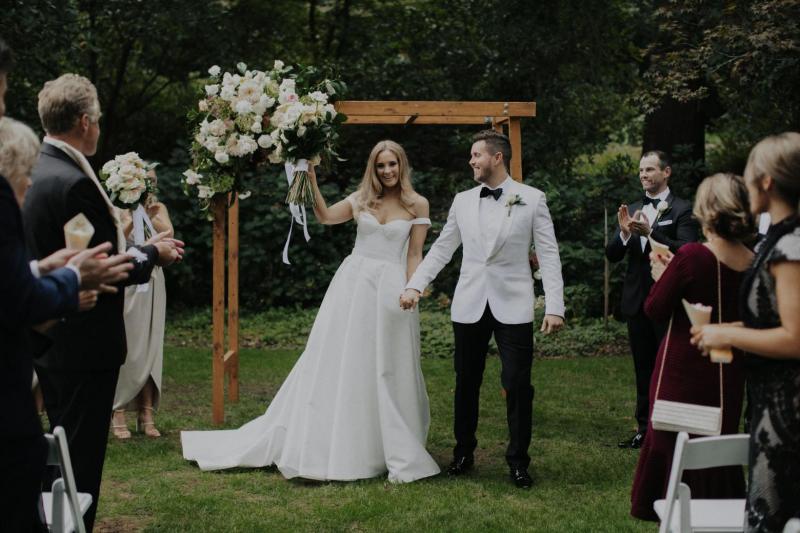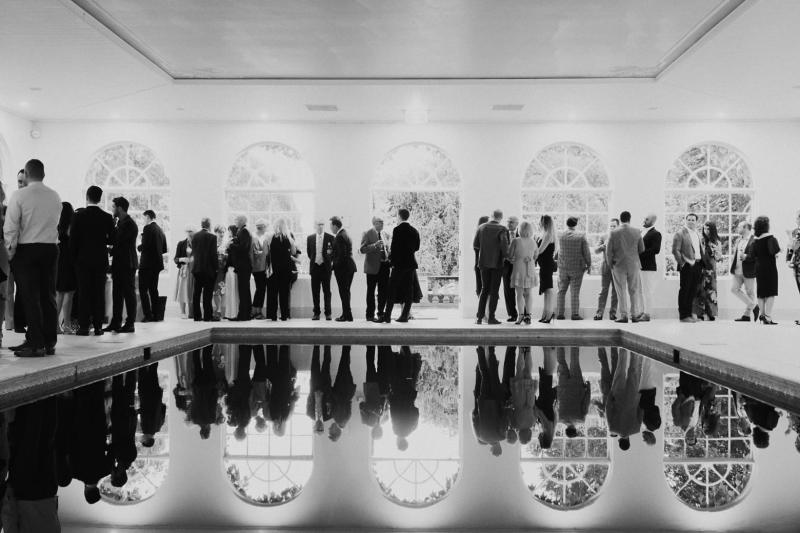 The Dress
Isabelle chose the Blake/Melanie combination gown from our BESPOKE collection.
A friend with impeccable taste recommended her to visit our flagship boutique in Alexandria. Isabelle fell in love with our simple designs and could picture herself wearing KWH on her big day.
Click HERE to book an appointment.
"Apart from its flattering shape and gorgeous satin finish, the pockets were the absolute best! I kept my phone, lipstick, mirror and mints in them for the reception which was so handy…"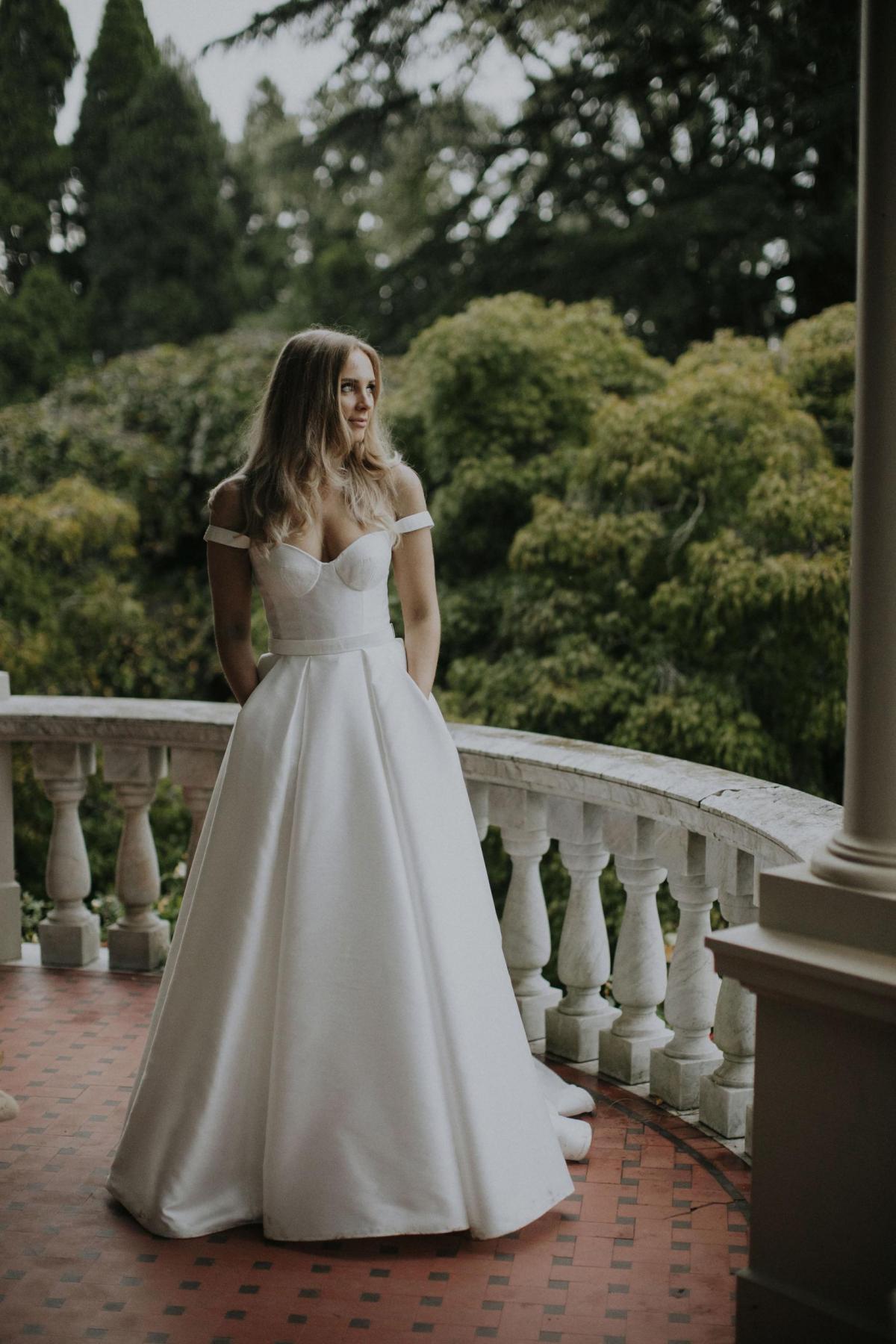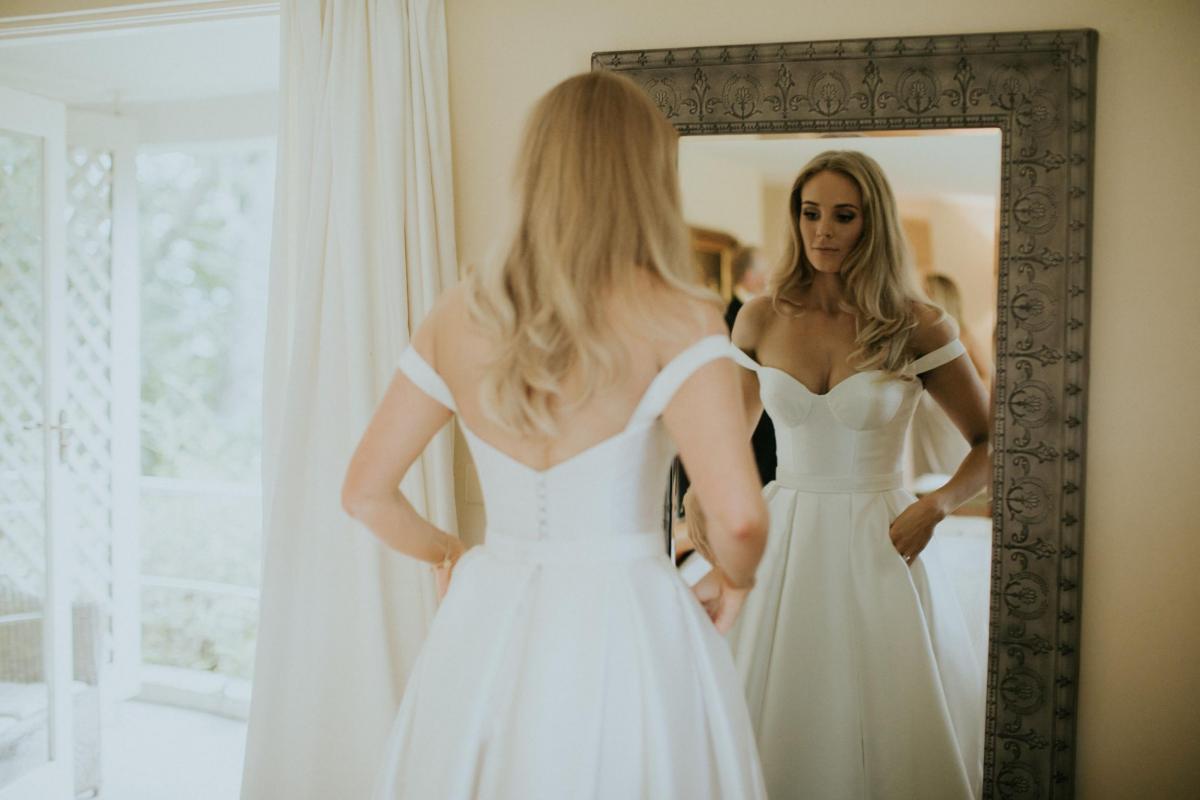 Accessorising
Isabelle was an absolute vision, wearing her hair in the style that she loves the most, by the only hairdresser that knows exactly what she wants every time – Anthony. Bouncy, elegant waves framed by our cathedral Lucienne veil.
Isabelle's earrings were elegant gold and pearl drops with a Mimco bracelet and a pair of Tony Bianco heels gifted by her mother in law.
Bridesmaids wore champagne coloured dresses by Shona Joy.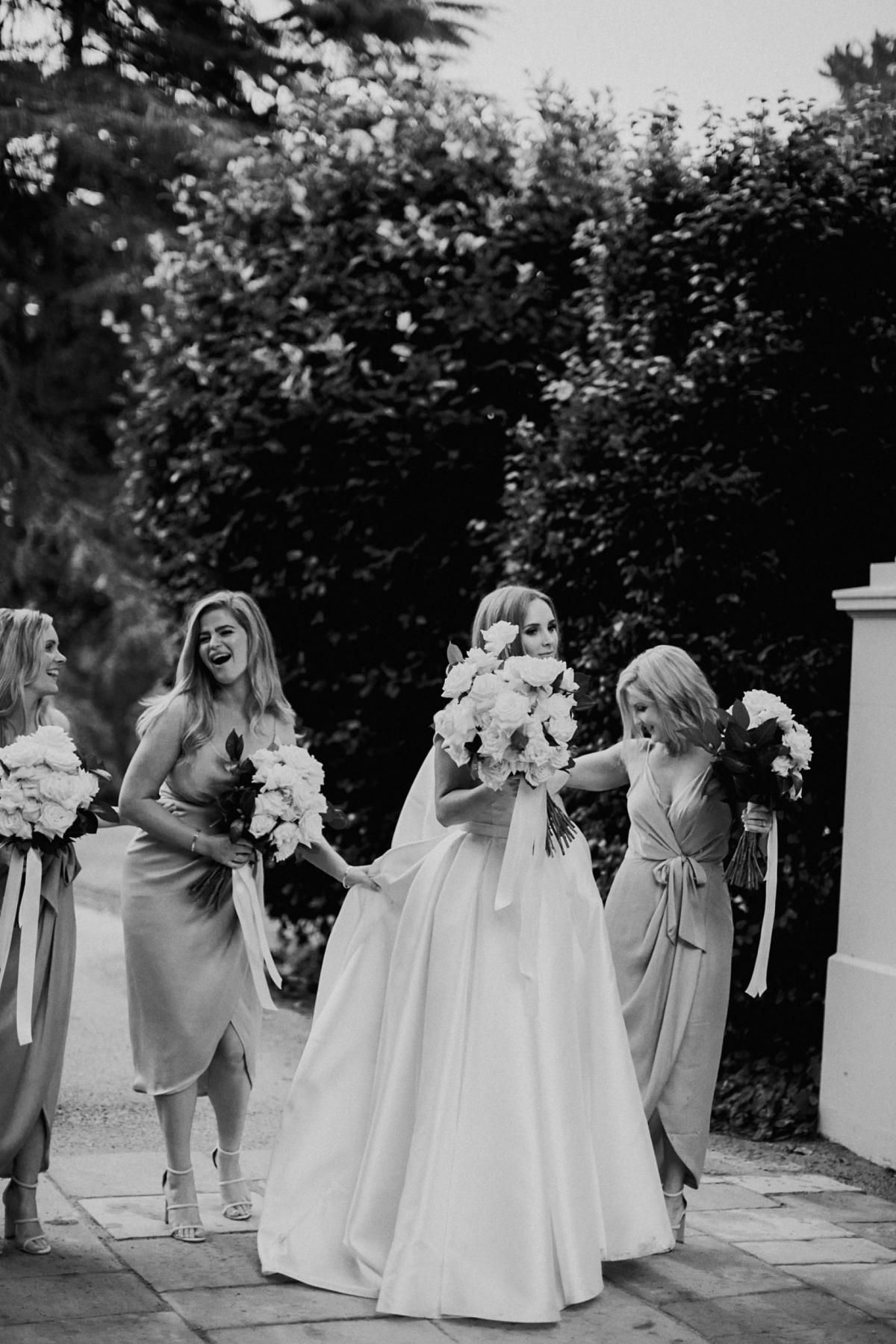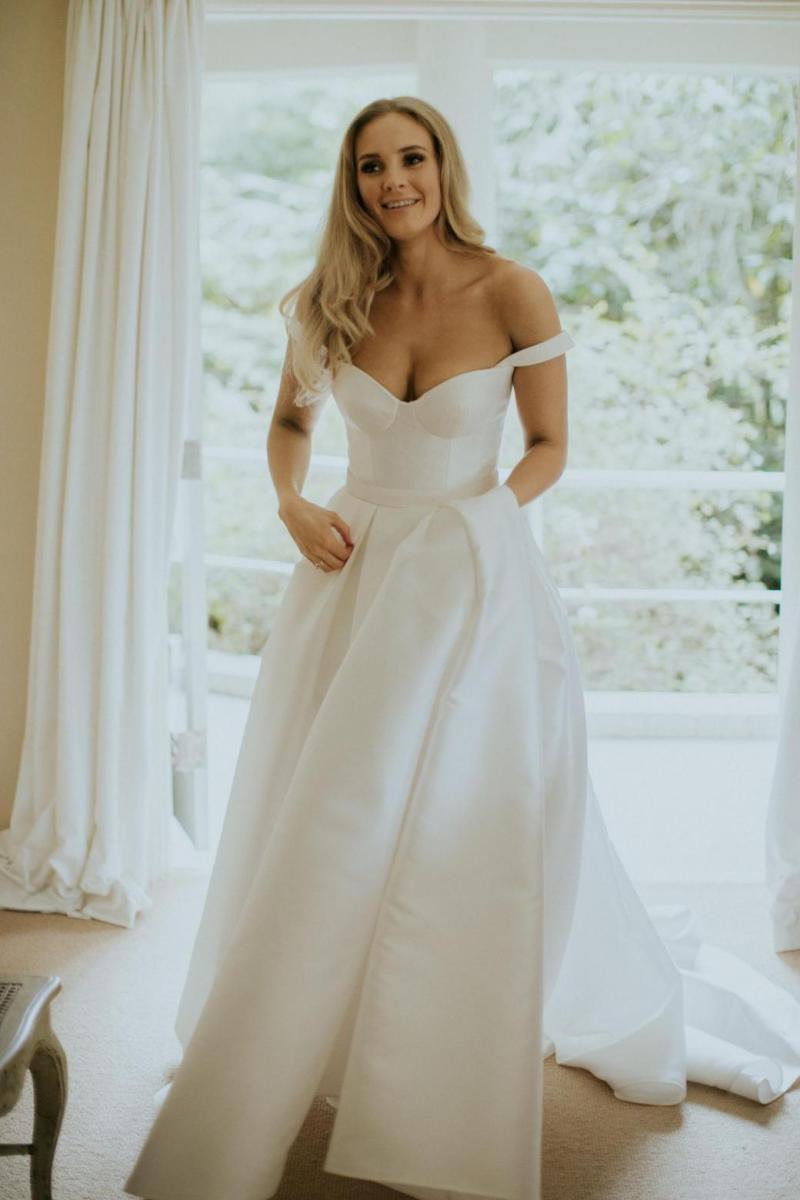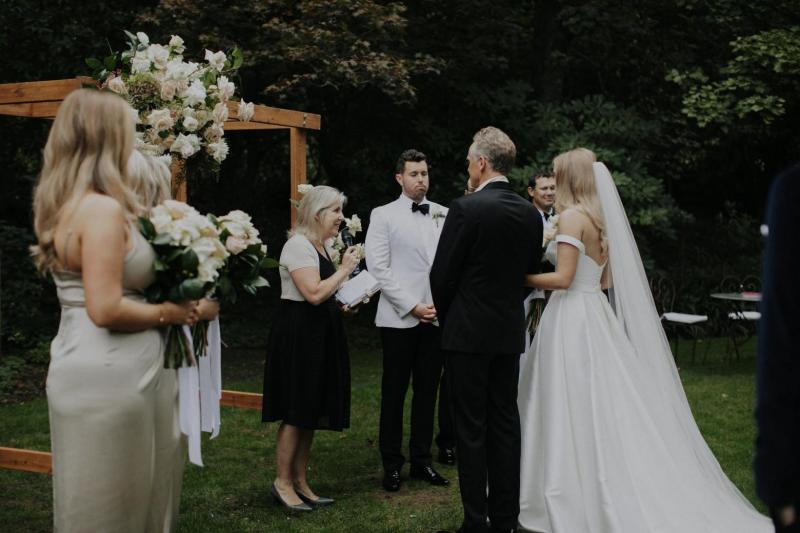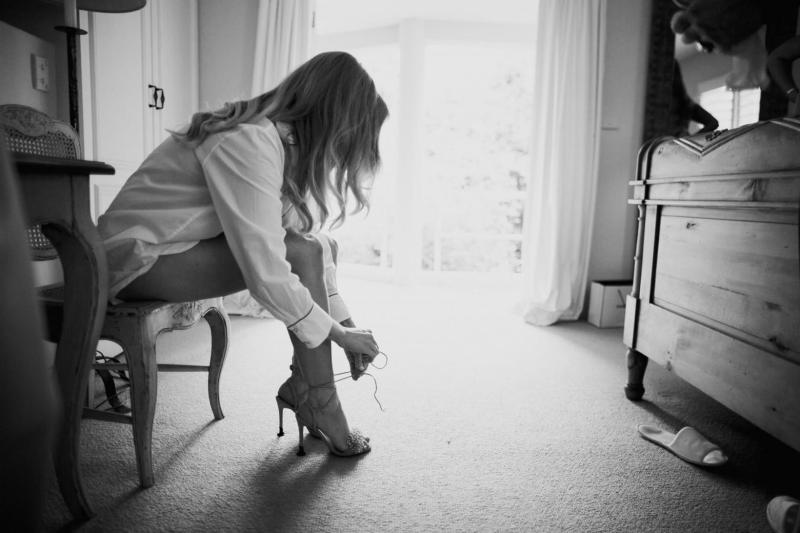 Gown hunting tips
"I would say be open to trying on lots of different styles even if you know exactly what you want, as you might surprise yourself! My bridesmaid picked up the bodice and skirt for my dress and asked me to try it and I was initially hesitant as I thought I wanted lacy, but gosh am I glad she suggested it – as soon as I put it on I fell head over heels in love!"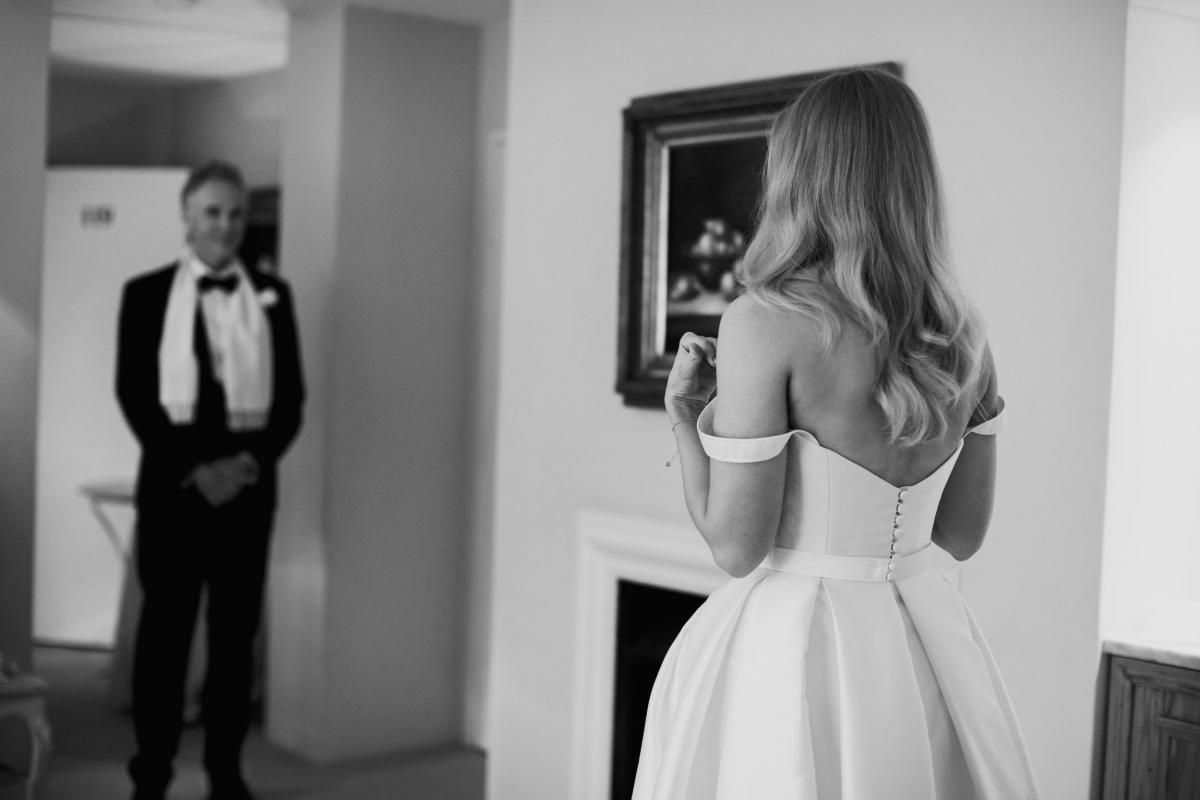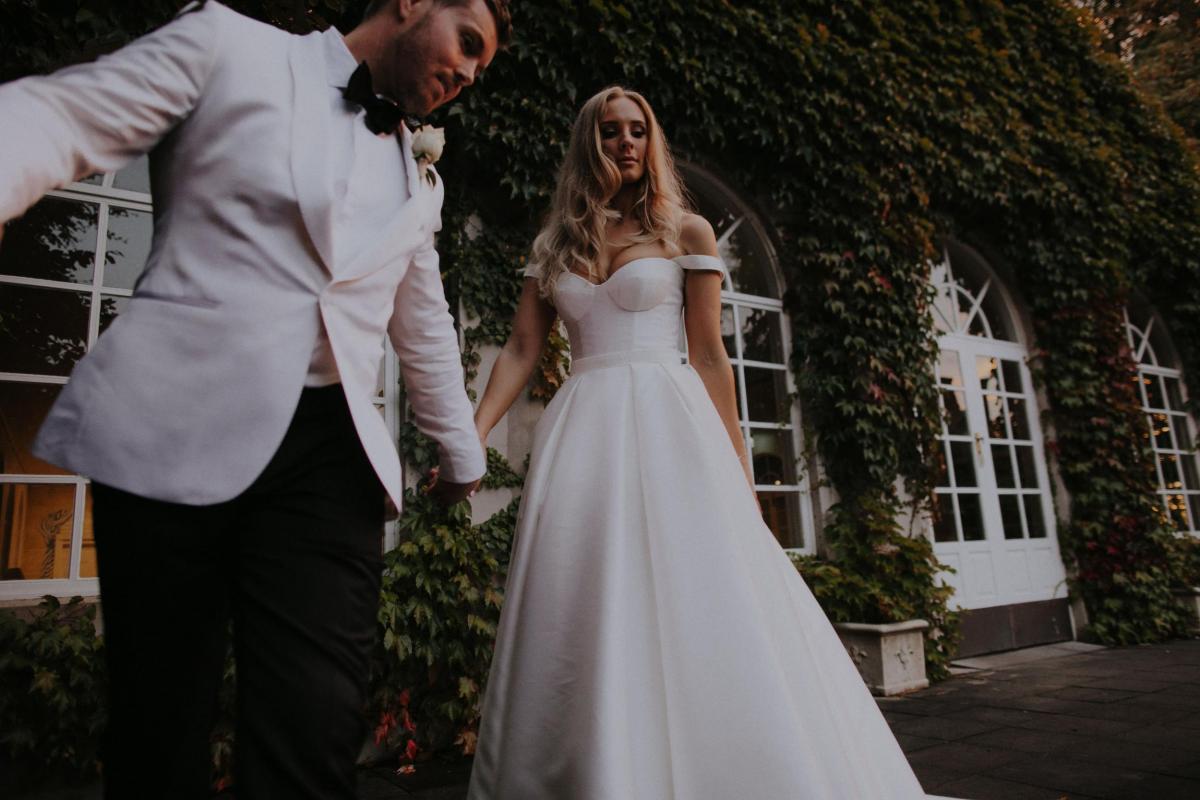 What does love mean to you?
To me, love is one of the most special and exciting things in the world to experience.
It is an overwhelming affection and deep respect for another person. Acceptance of them as they are, flaws and all.