Nicole & Ben's Monochrome Chicago Wedding
Meeting as two architecture students, it was all about timing for Nicole and Ben. After 5 years of friendship, the couple began dating and from that moment there was no going back.
"I was so nervous heading to the aisle but the second I saw Ben at the end of the aisle, everything calmed down and it was pure joy. I just tried to soak up the moment as much as possible."
On the proposal
Both Nicole and Ben picked out the ring together at Mociun in Williamsburg and Ben proposed at Storm King Art Center in upstate New York. One of the couple's first official date spots.
"We stayed at a B&B after and had a perfect weekend with no cell service just soaking up the moment."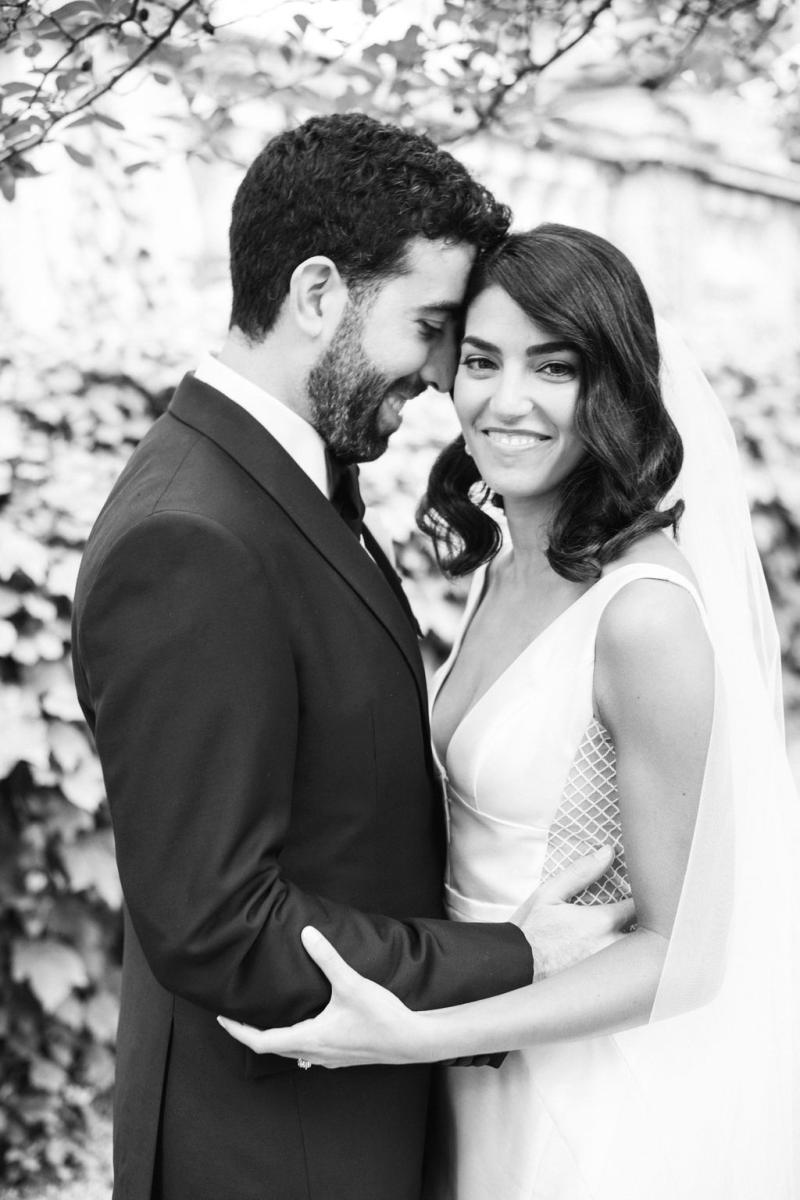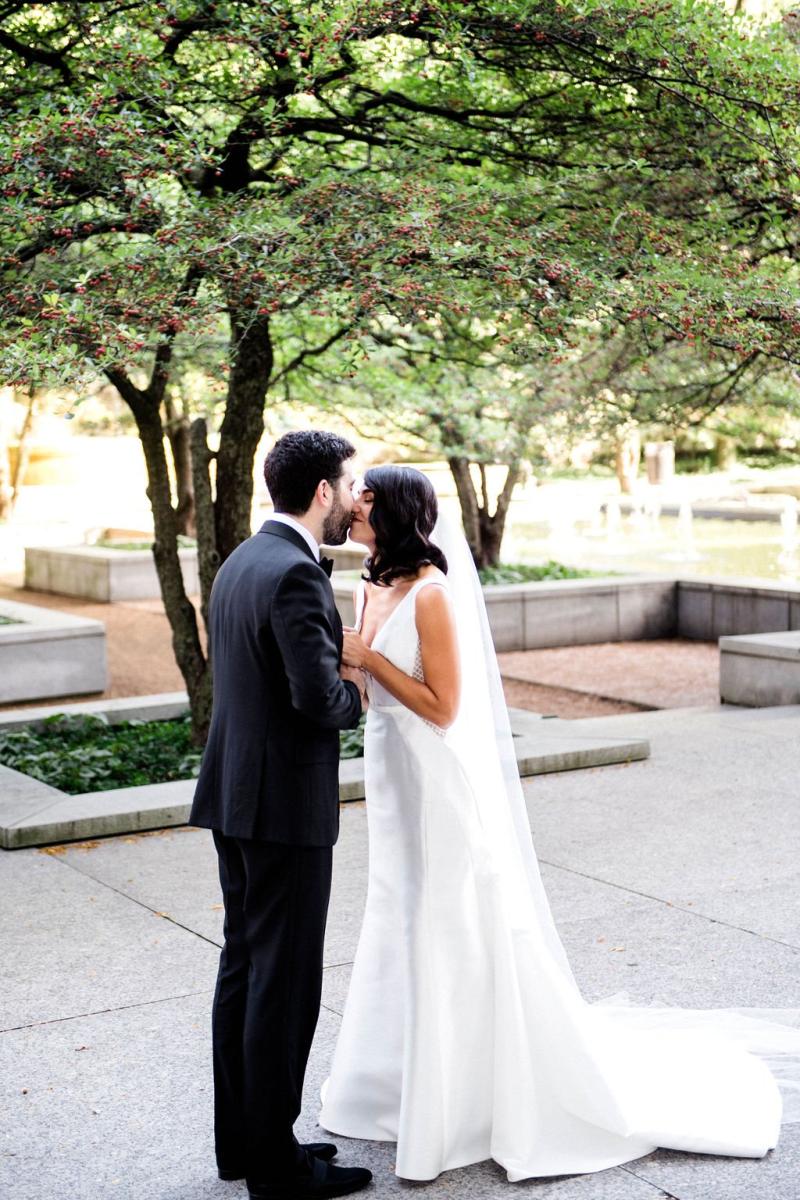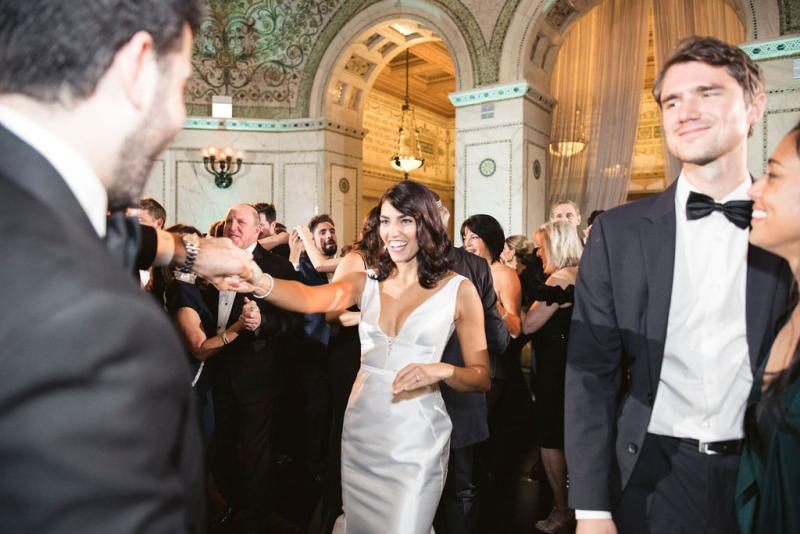 On the venue
"We got married at the Chicago Cultural Center. As architects, we knew that we wanted a venue that had its own atmosphere and character. We really cared about the environment and the feeling of the room. I am from Chicago and always loved the building. The details and tile work are incredible, and it really tells a story inside."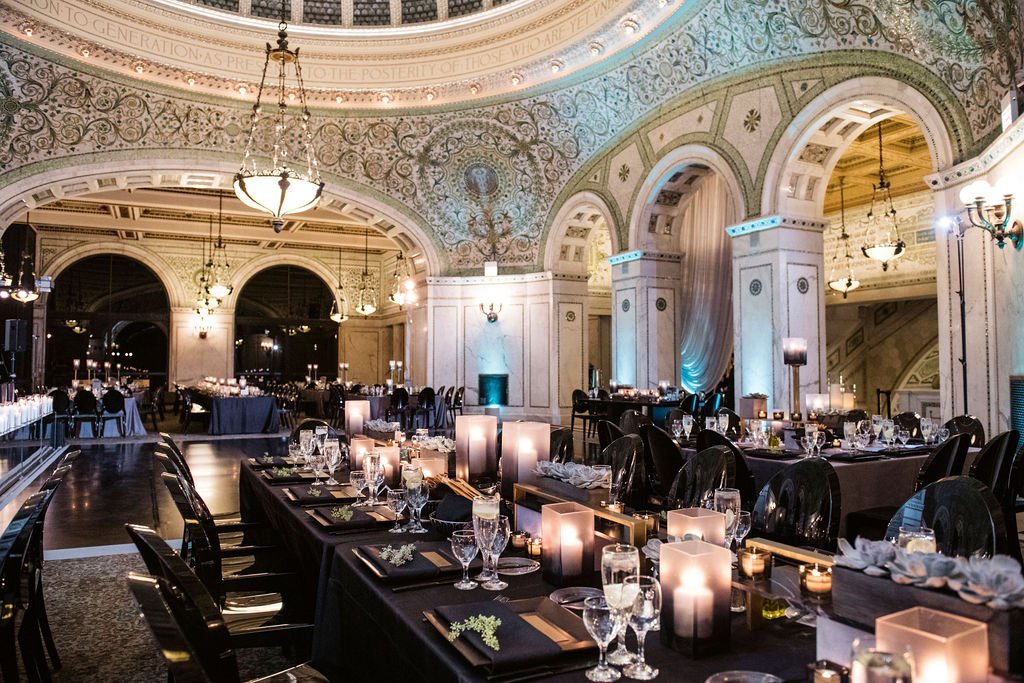 All the styling details
Nicole and Ben wanted to keep it minimal and modern for the décor as the venue in itself is so beautiful and ornate.
"We had this idea of going black and monochrome to let the room shine. We wanted a sea of candles and not much else. Kehoe Designs completely understood our vision and helped us execute the idea with black tables, dishes, even black olives and dates on the table, and adding in the mirrored chuppah for the ceremony to reflect all the tiles of the room and the people around us."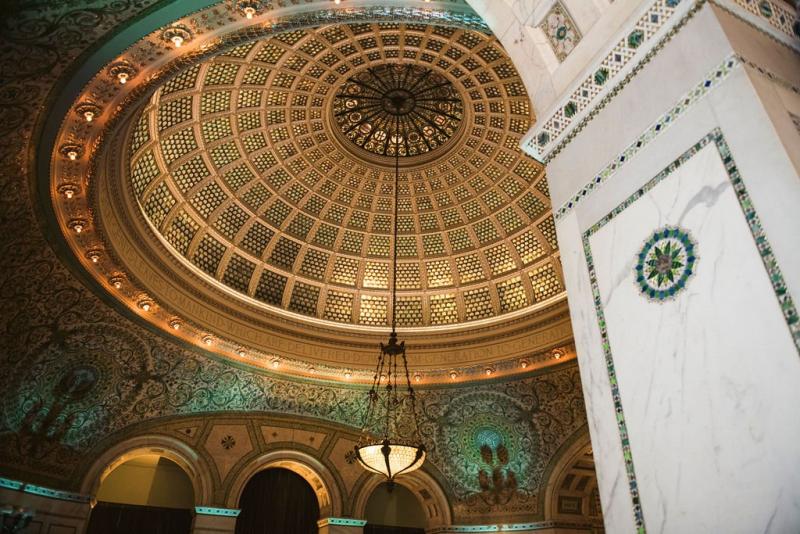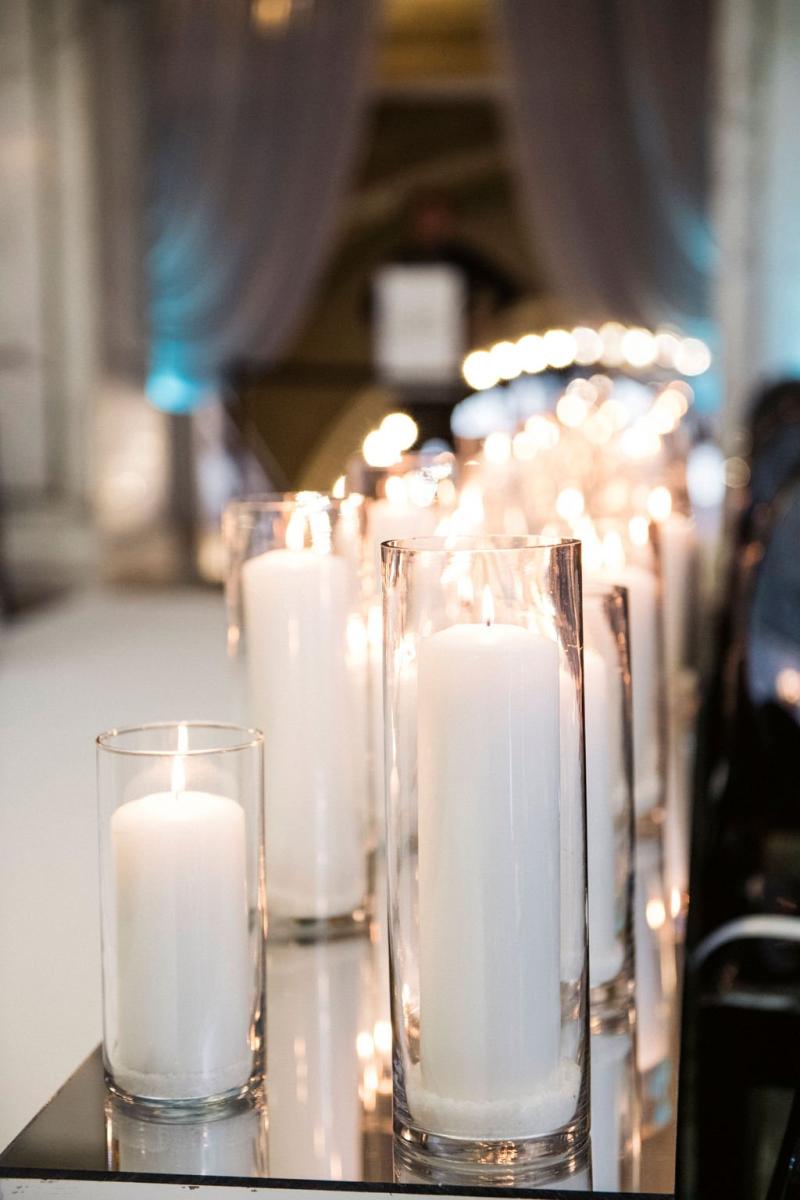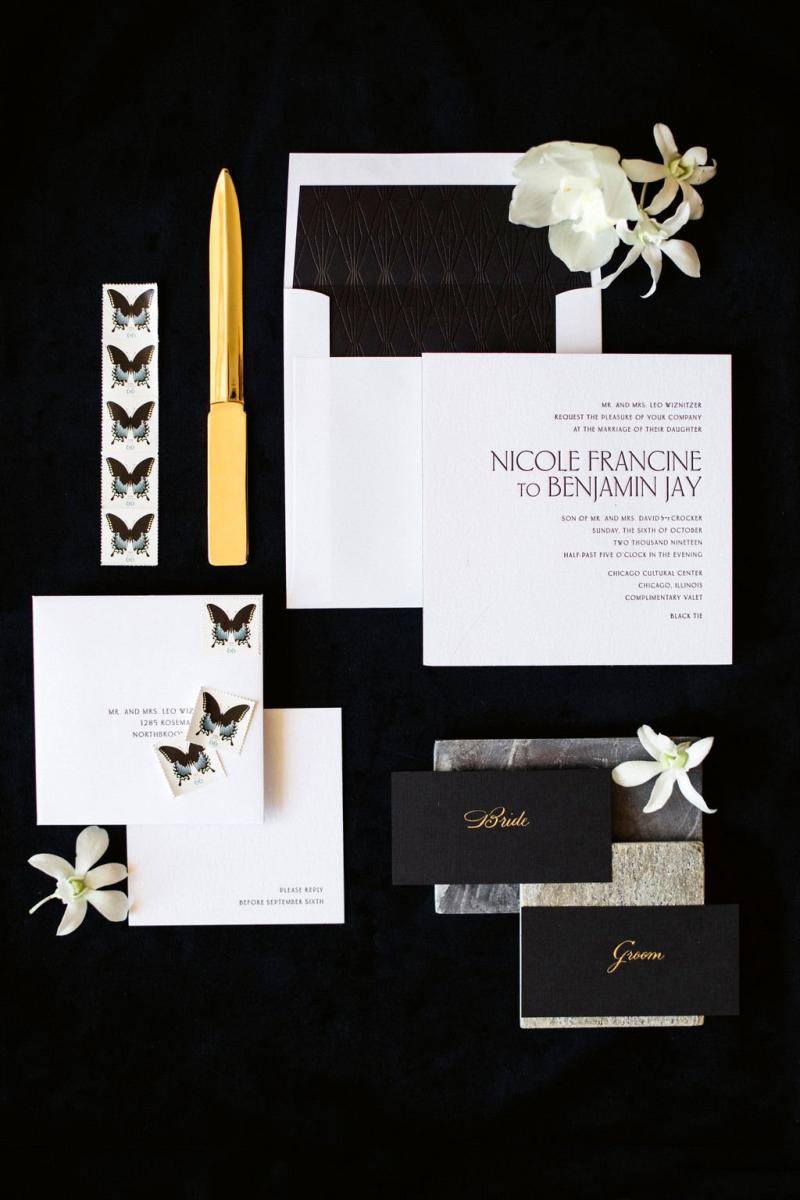 The Dress
Nicole said yes to the Shelly/Samantha gown from our BESPOKE collection from our Soho Store in New York.
"I was also looking for a very clean and modern dress. I stumbled into KWH after striking out at many other stores the same day. I knew within the hour which dress I would get. I loved most how I felt in the gown. The lines and the fit felt like it was made for my body. The gown was the perfect combination of modern and elegant which is what I was looking for."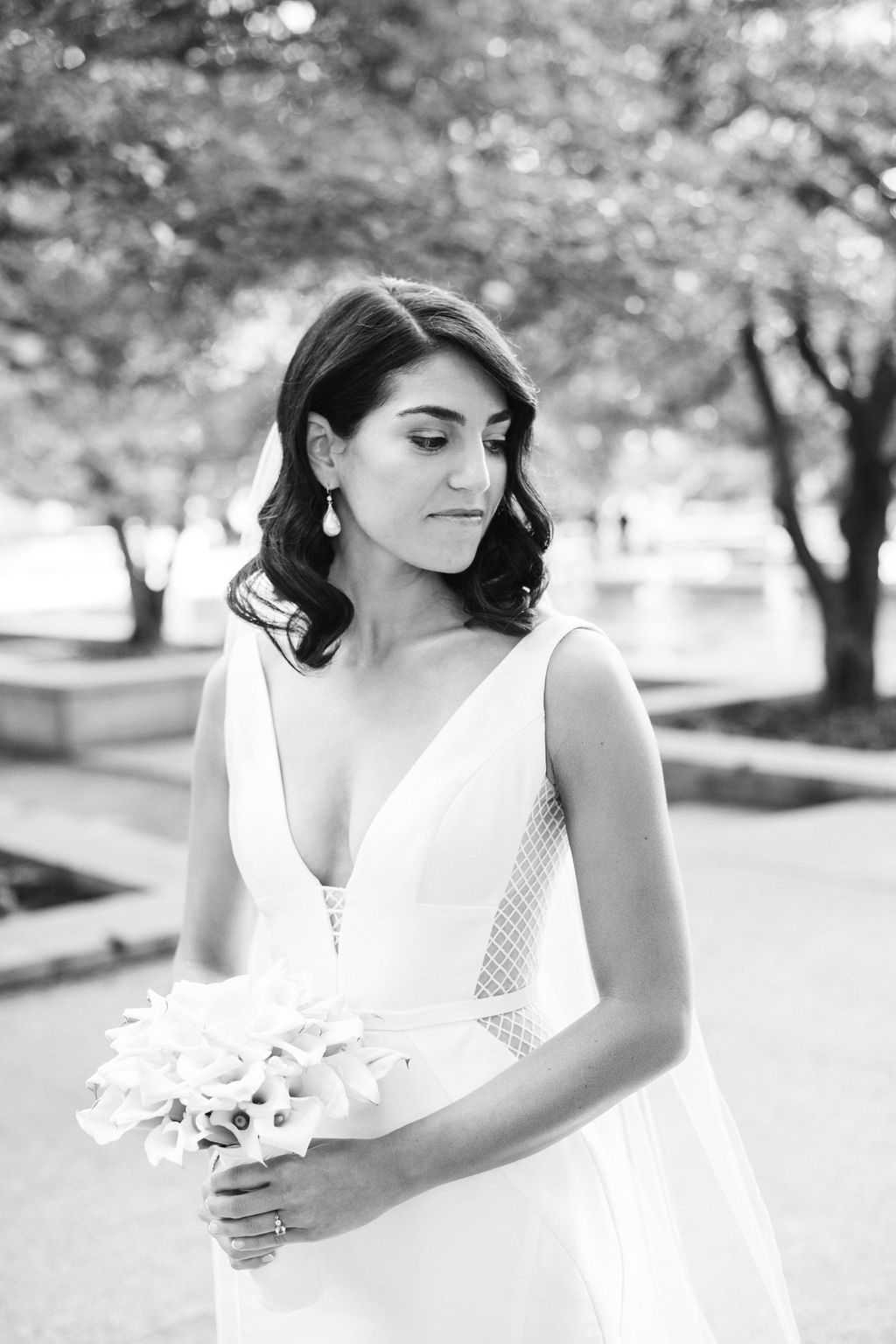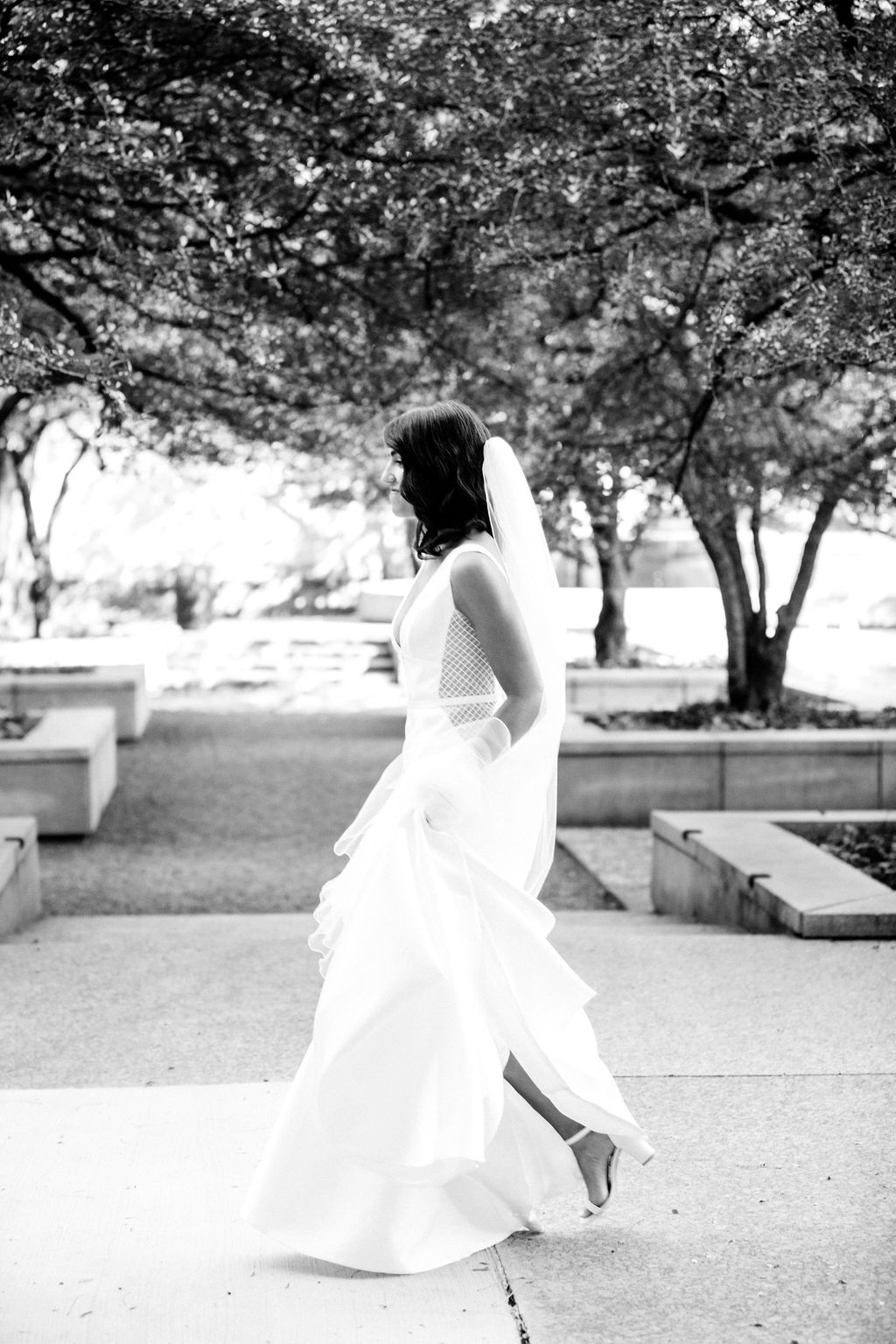 Gown hunting tips
"Have fun! And trust your gut. You know what you feel amazing in, and that's the only part that really matters"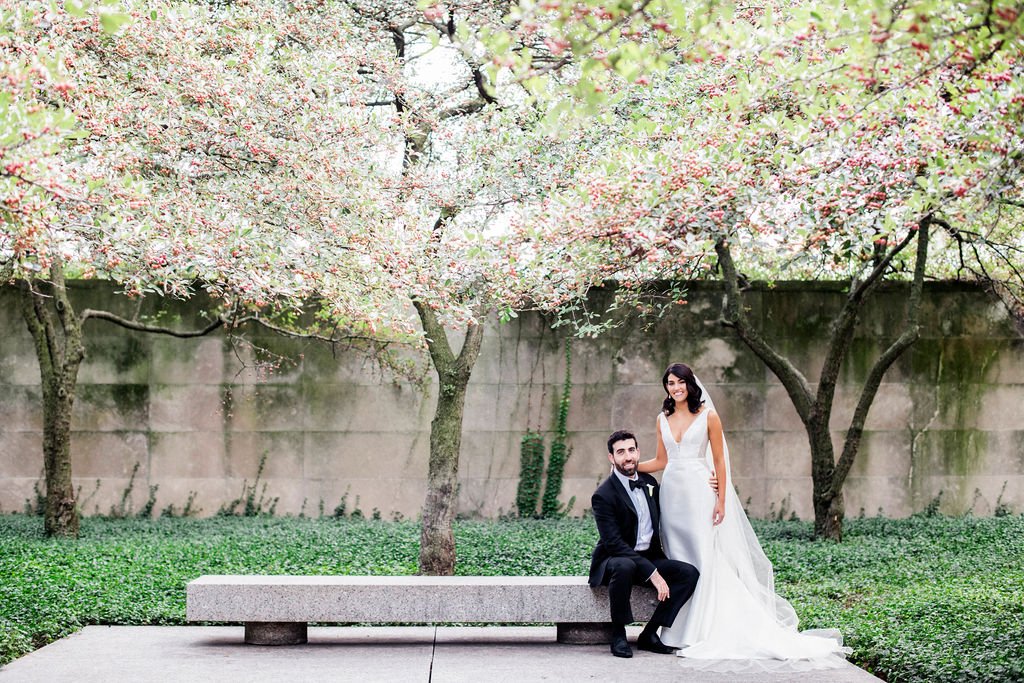 What does love mean to you?
"That's a tough answer to articulate – but what I wrote to Ben on our wedding day was that I don't believe in soul mates and that there is only one person on the planet for me. I believe in making your own magic and choosing your own path. I think being in love and choosing to be with someone is a conscious decision, and I hope that we remember forever that we chose each other."