Megan and Toby – A Brisbane Elopement and an Intimate Byron Hinterland Wedding
A chic and minimal coastal registry office elopement in a bridal suit followed by second wedding months later in a French Chateau in the Byron Bay Hinterland wearing our Sherry Mini. The nuptials of Photographer Megan Kelly and Toby Stodart are everything we dream of when we think about Eloping.
Recently featured on The Lane, We hope you love their nuptials as much as we do.
Brisbane Elopement shot by Jenna Fahey-White 
Byron Bay wedding shot by Amelia Fullarton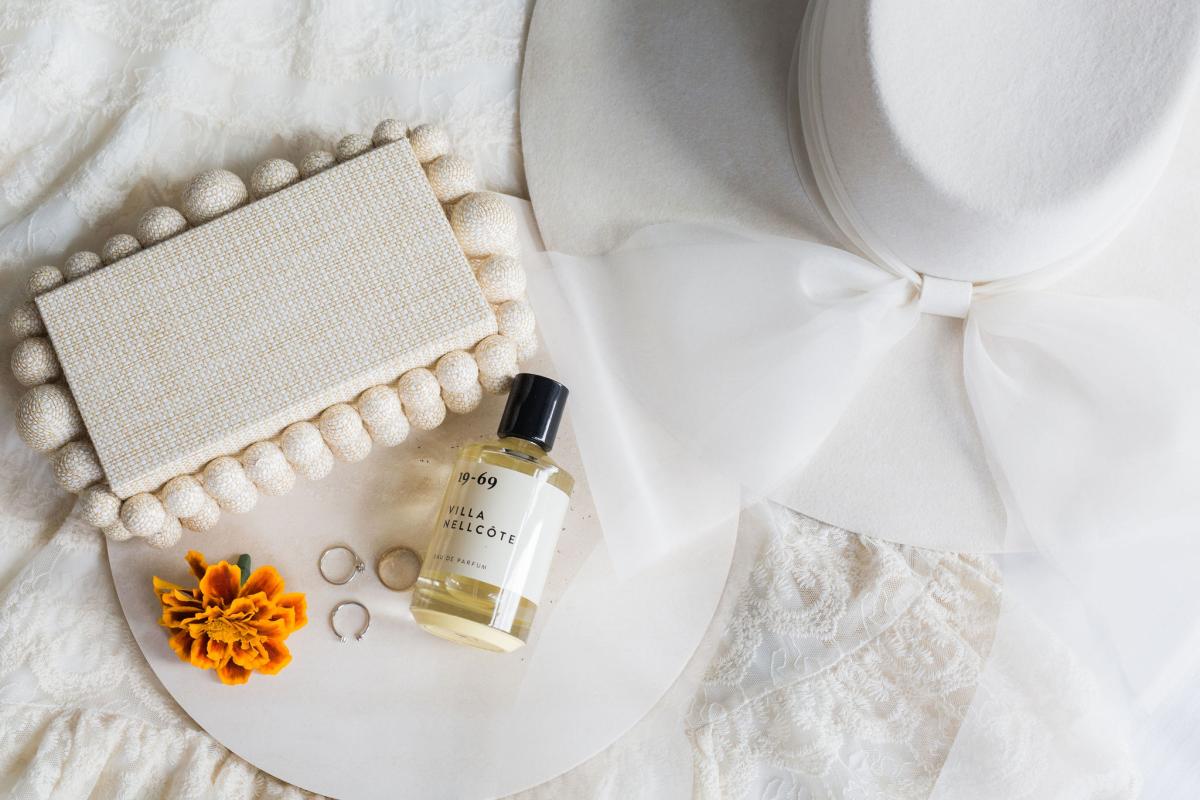 Elopements are on everyones mind right now
But Megan Kelly was one of our first brides to pull this off at the start of COVID. She, like many other brides had the heartbreaking decision to make – her wedding in Byron Bay needed to be cancelled as borders tightened between Queensland and NSW.
They instead chose to downscale everything and still get married, in true Elopement style at the Brisbane Registry Office, with a wedding to follow down the track at Deux Belletes, a French chateau in Byron Bay.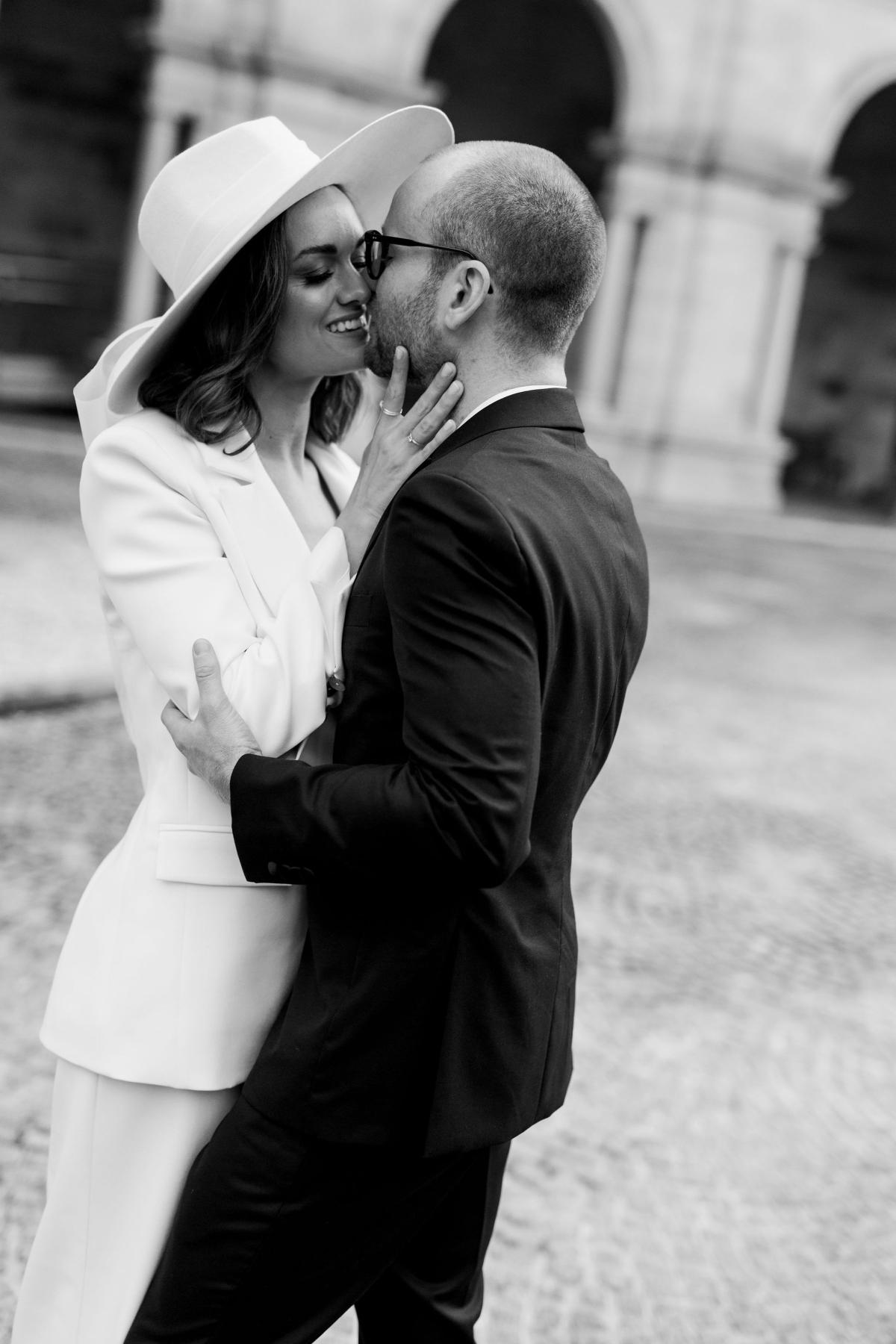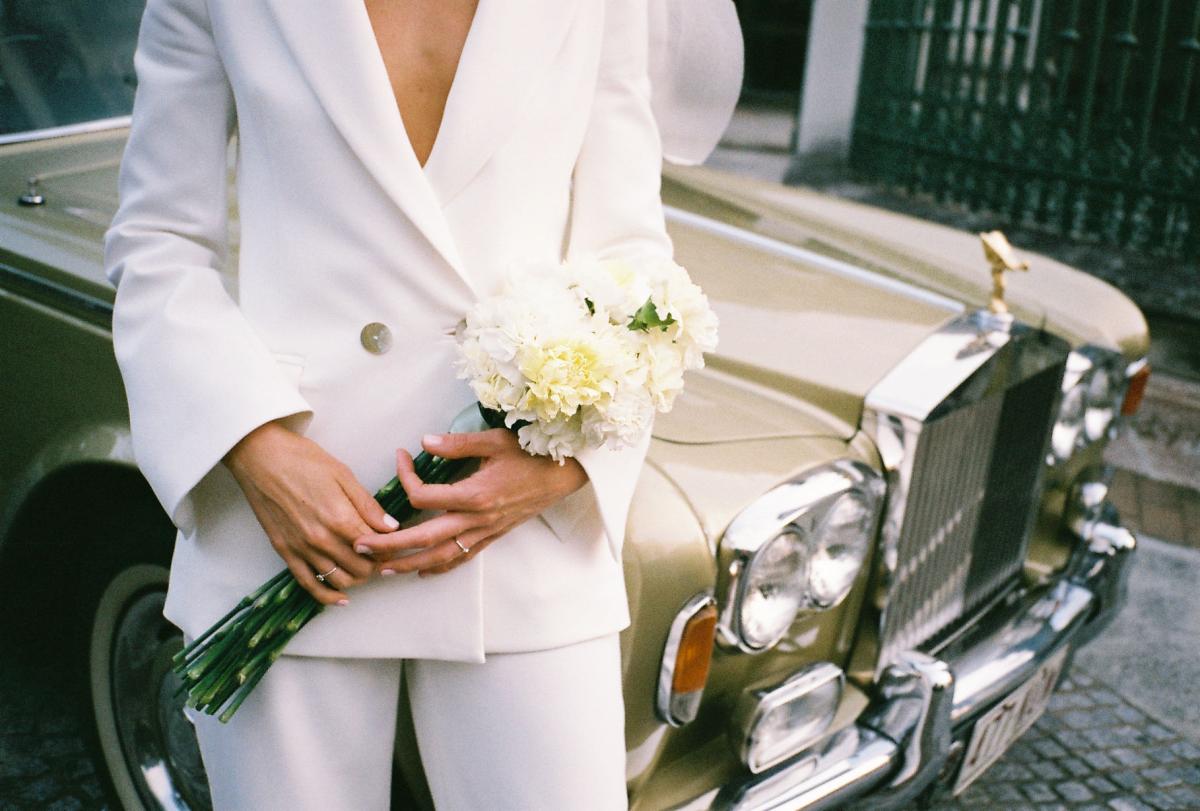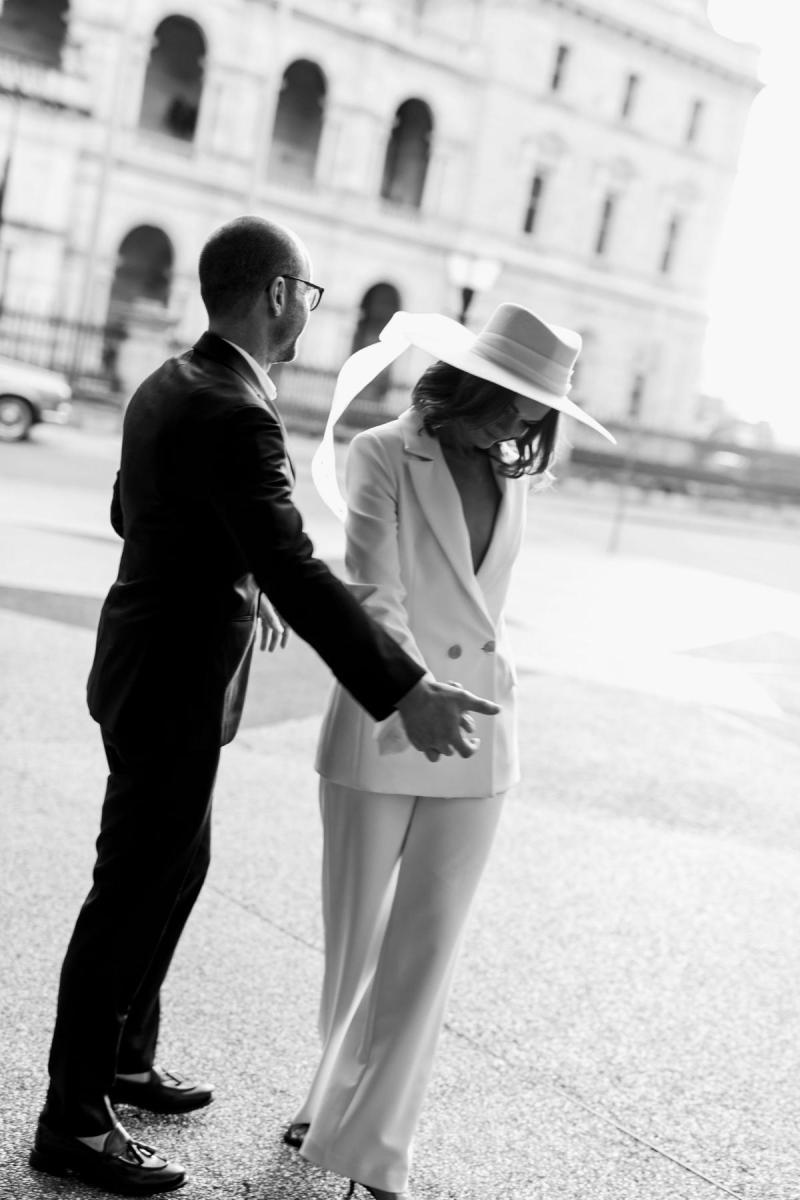 The Outfit
Wearing our tailored bridal suit, The Charlie Jacket and Danielle pant, Megan felt like an "absolute boss bride" as she tells The Lane in her wedding feature 'A Refined Brisbane Elopement'. This suit features a double breasted jacket and wide leg pant, cut in an exquisite ivory crepe.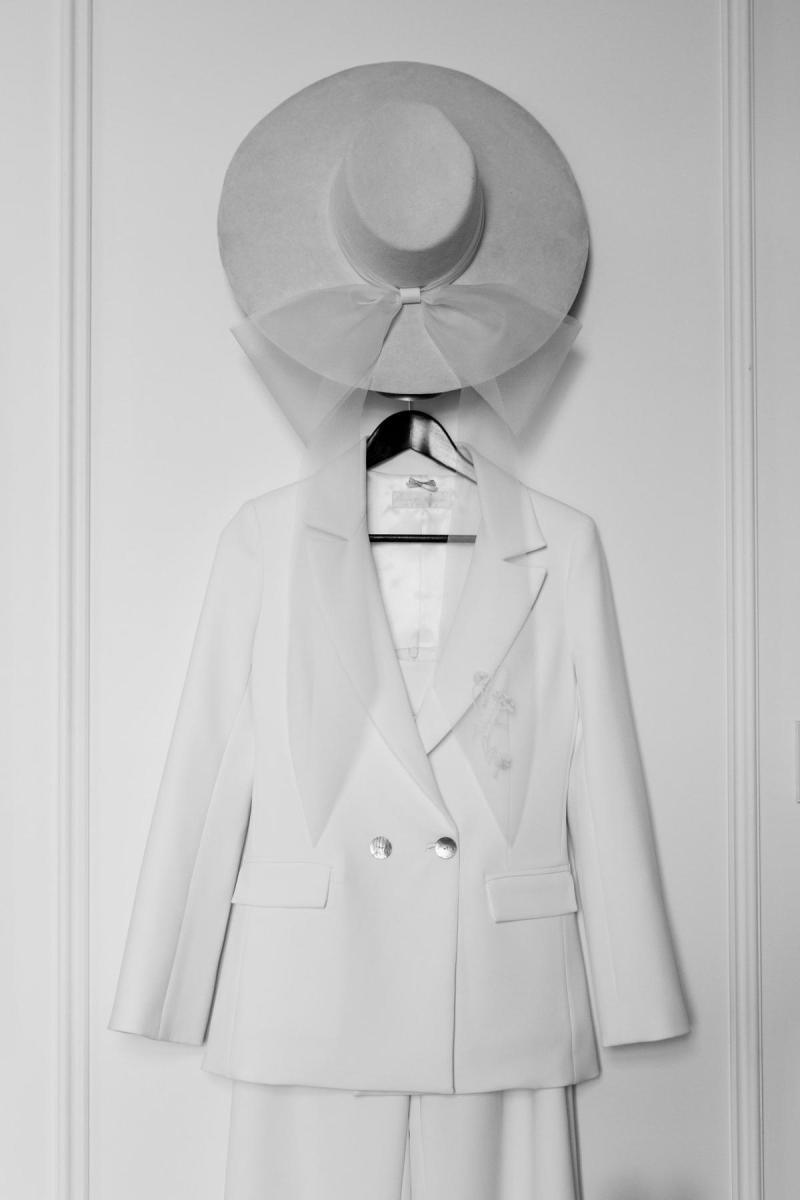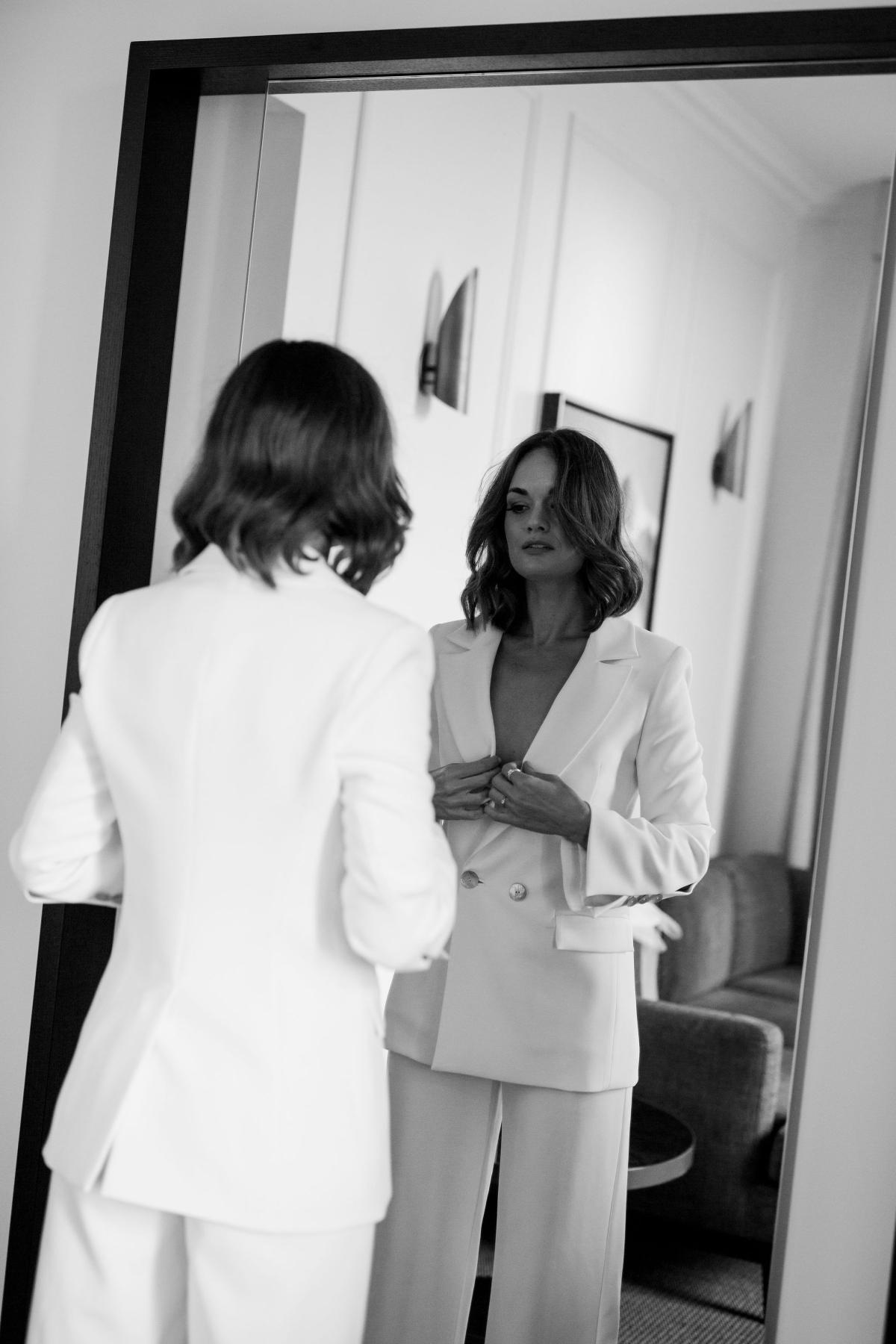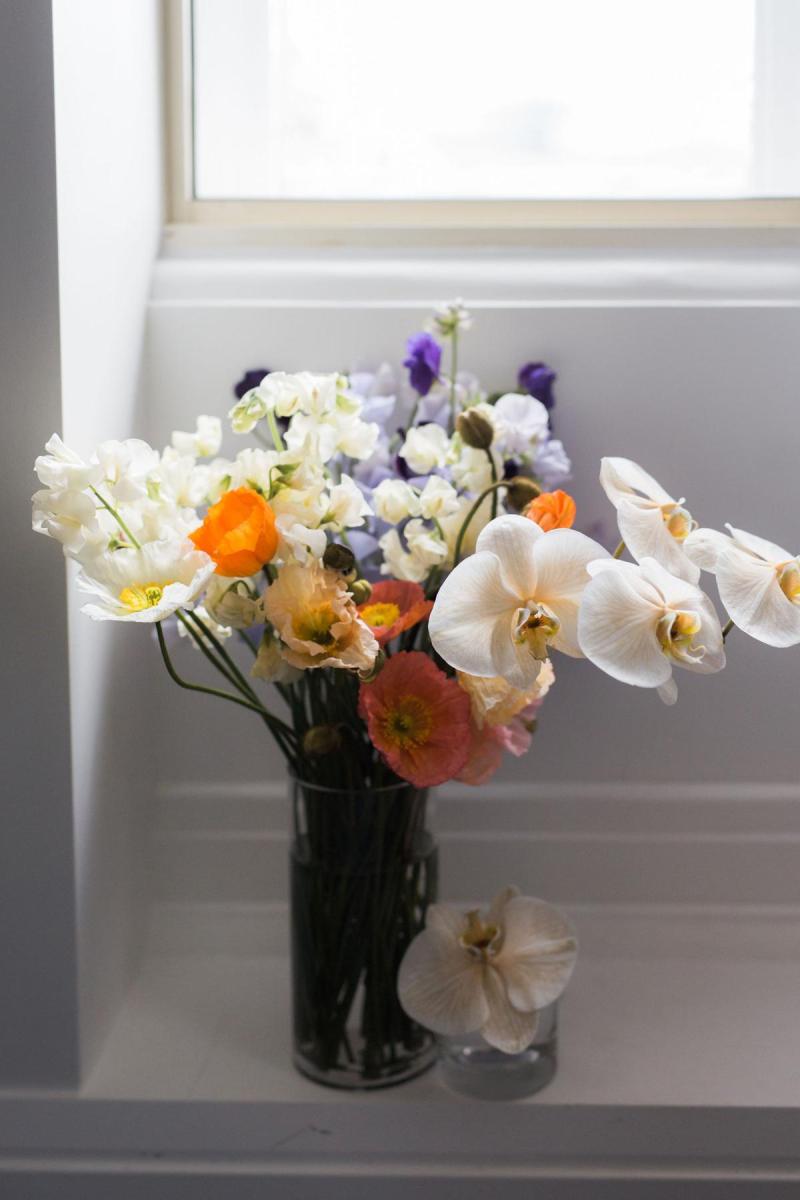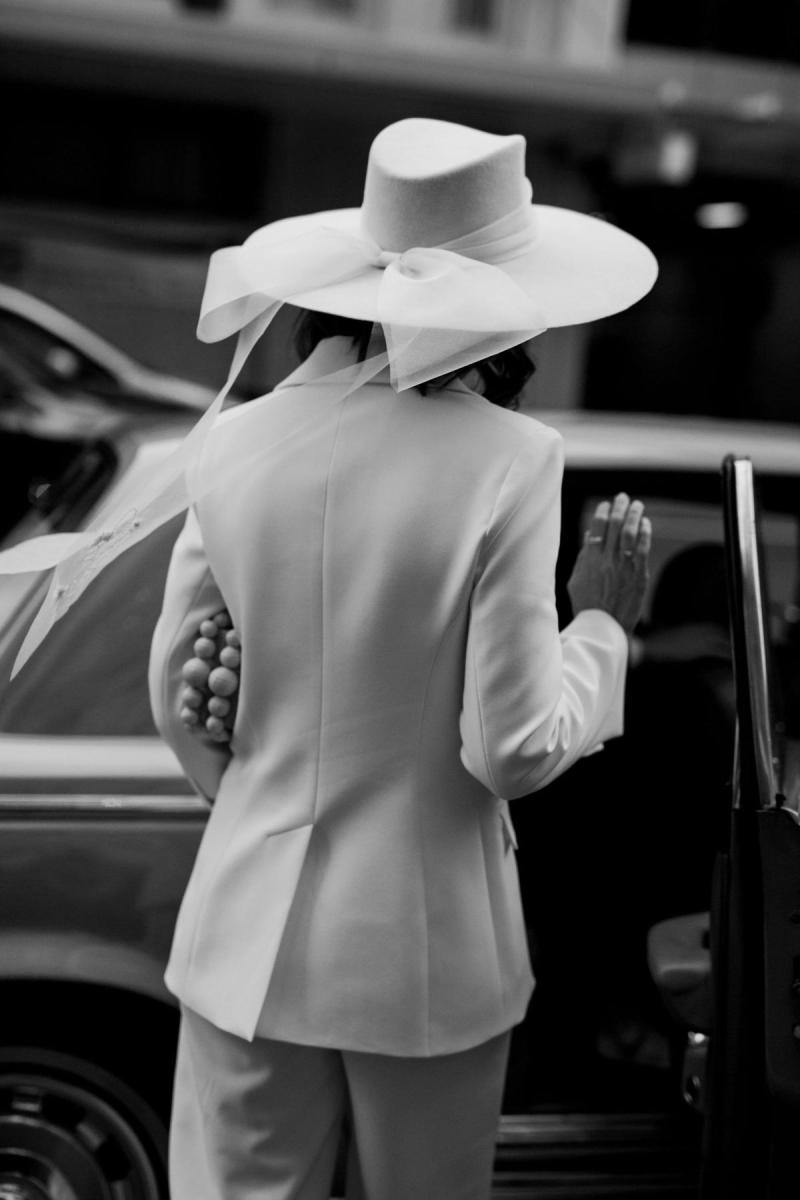 Accessorising
Megan wore this chic and minimal bridal suit with a custom fedora by Christie Millinery which was adorned with sentimental embroidery on the organza bow, signifying the union between Megan and Toby.
Her clutch is by Cult Gaia.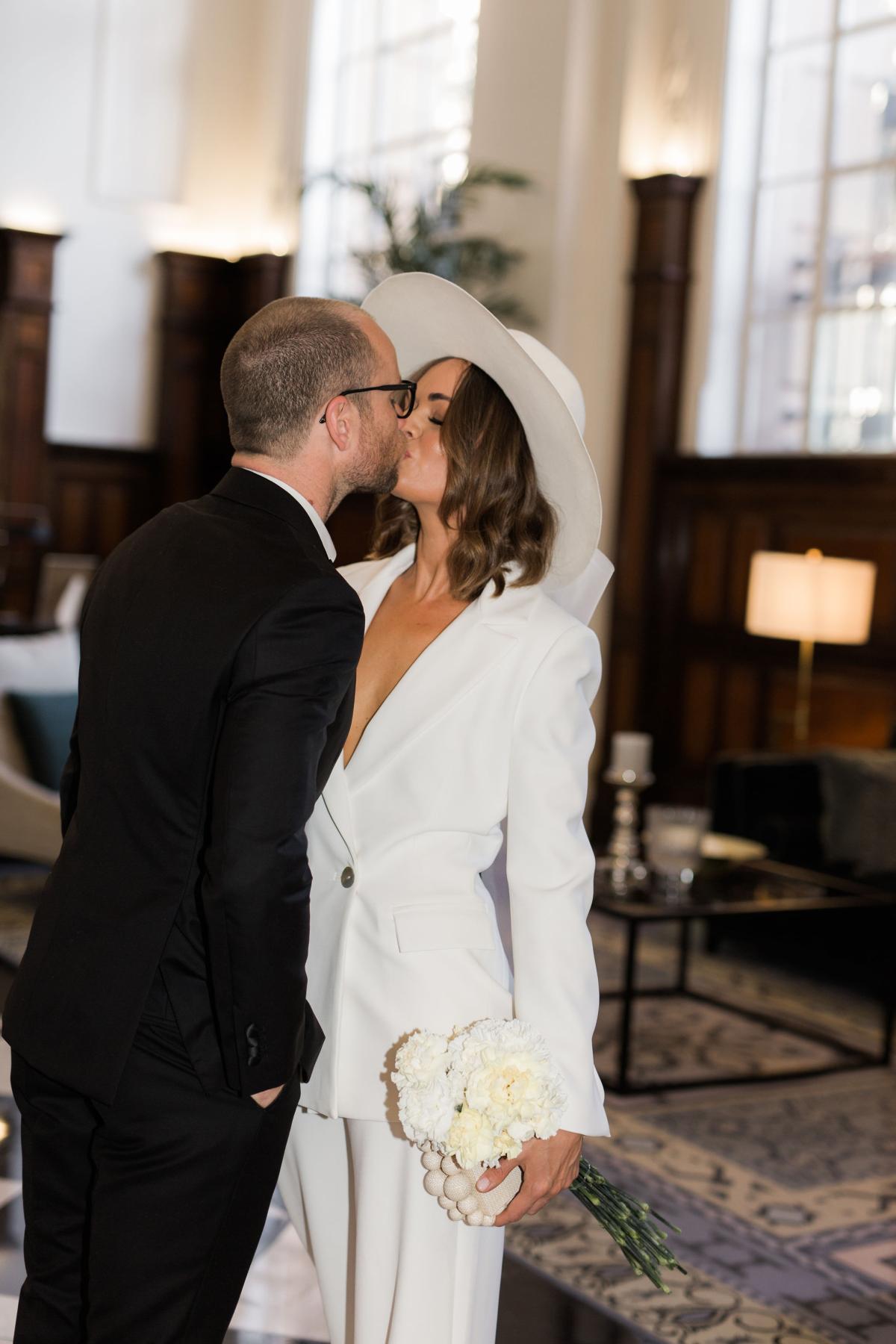 Photographer
Being a photographer herself, Meggan chose one of the industry greats – Jenna Fahey White who documents weddings and editorials, often featured in VOGUE and HARPERS BAZAAR.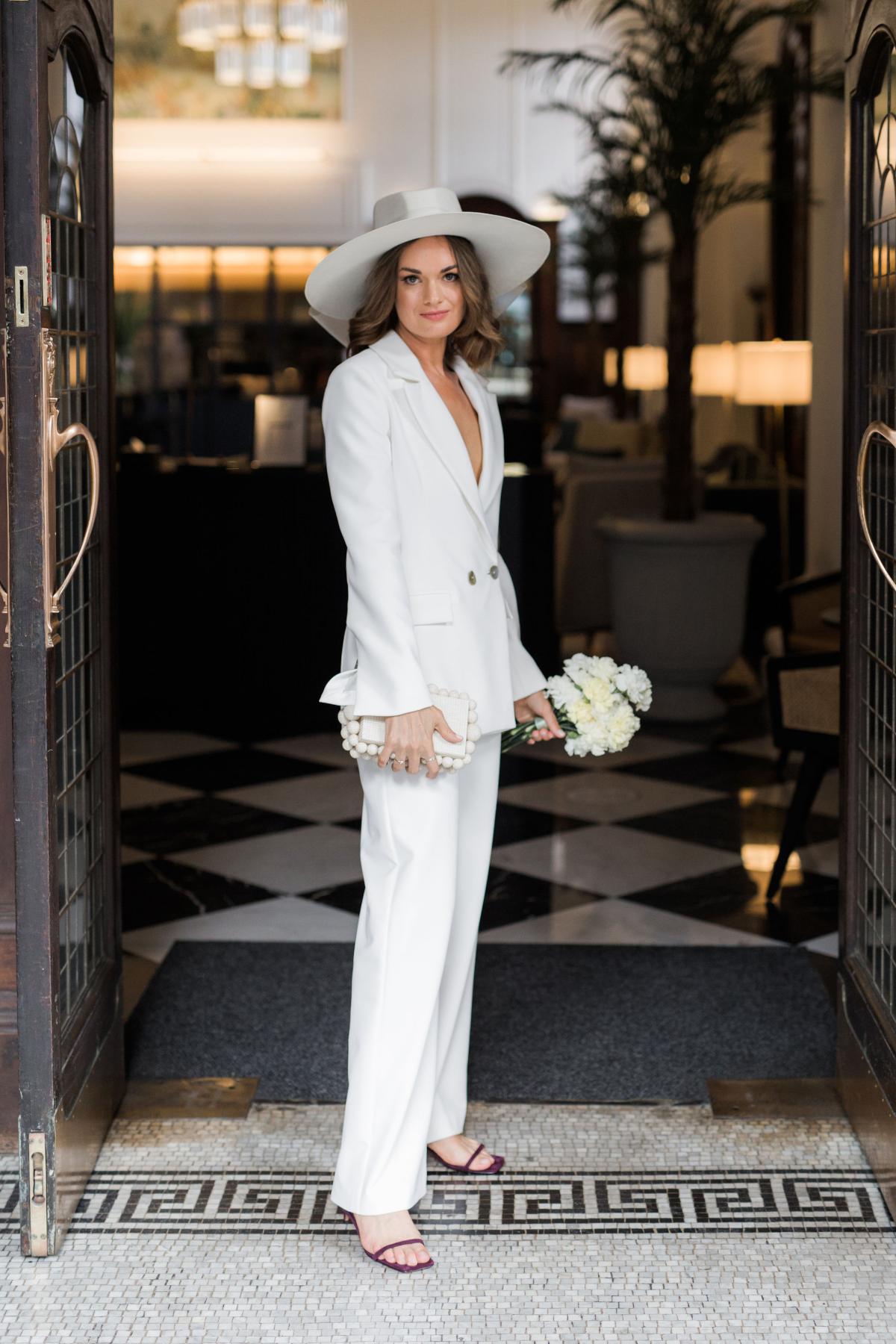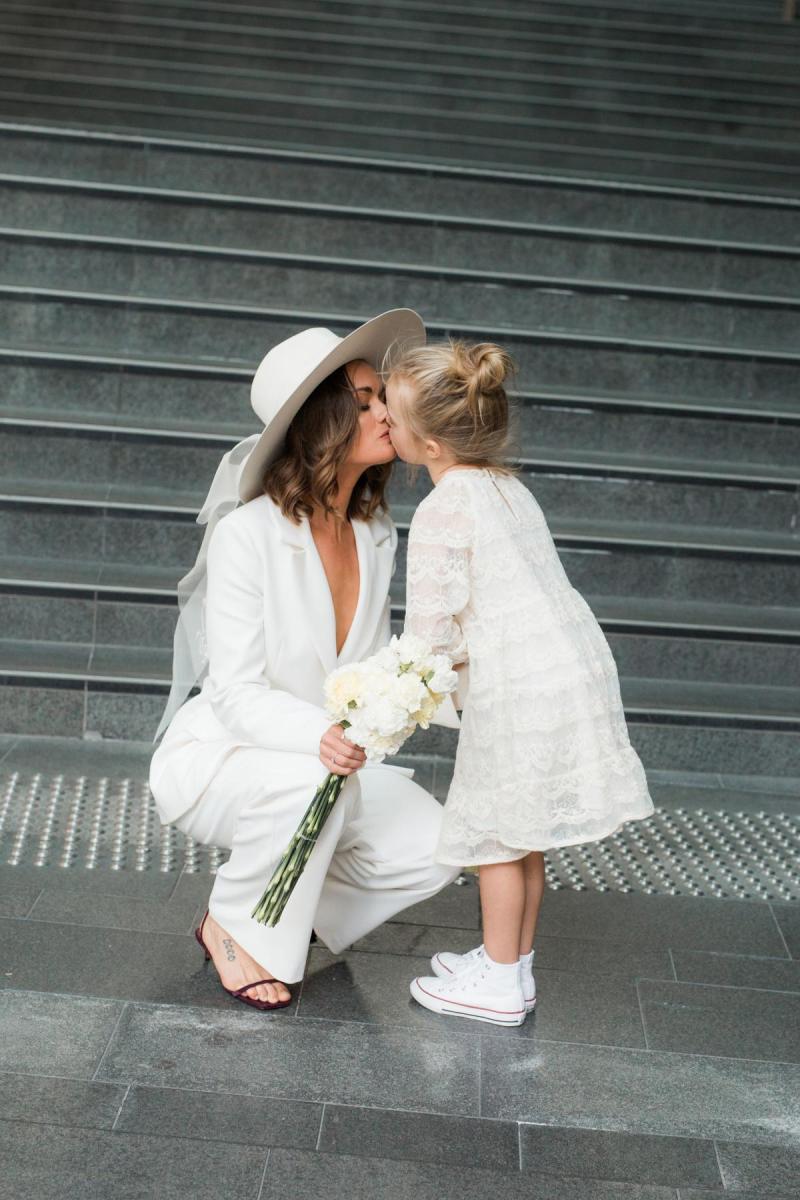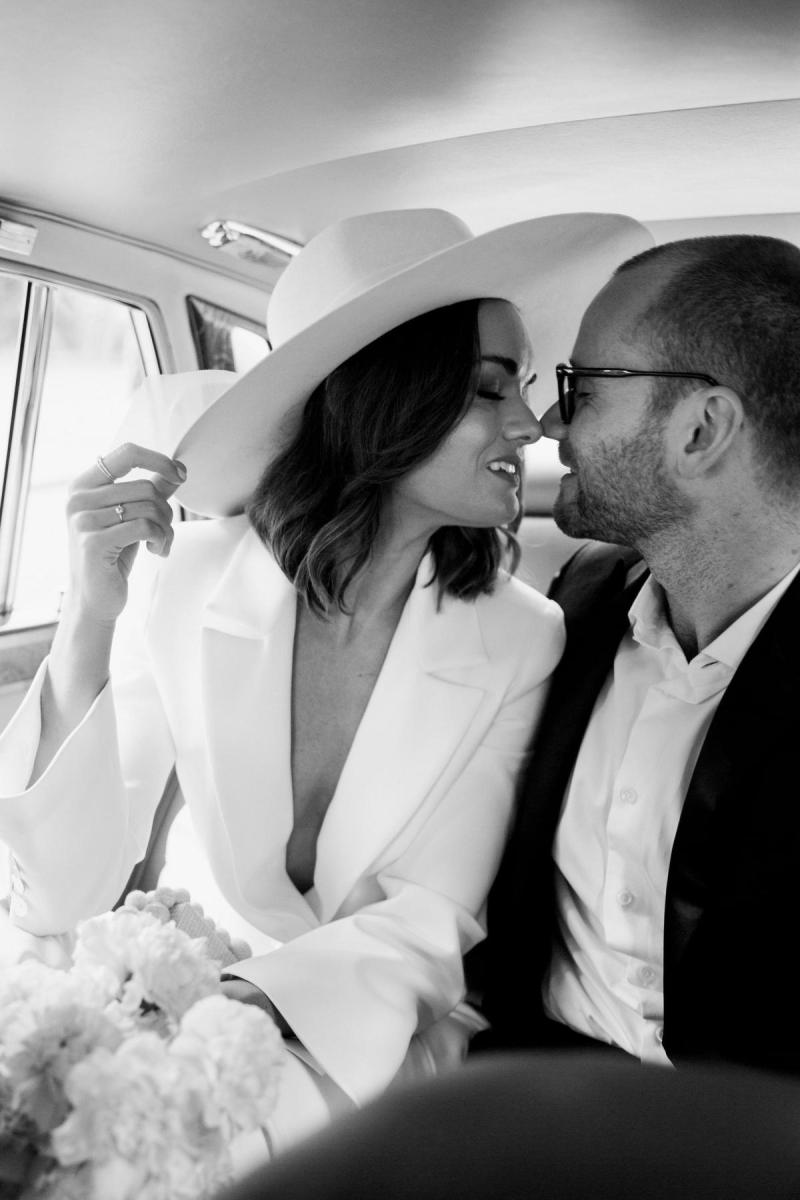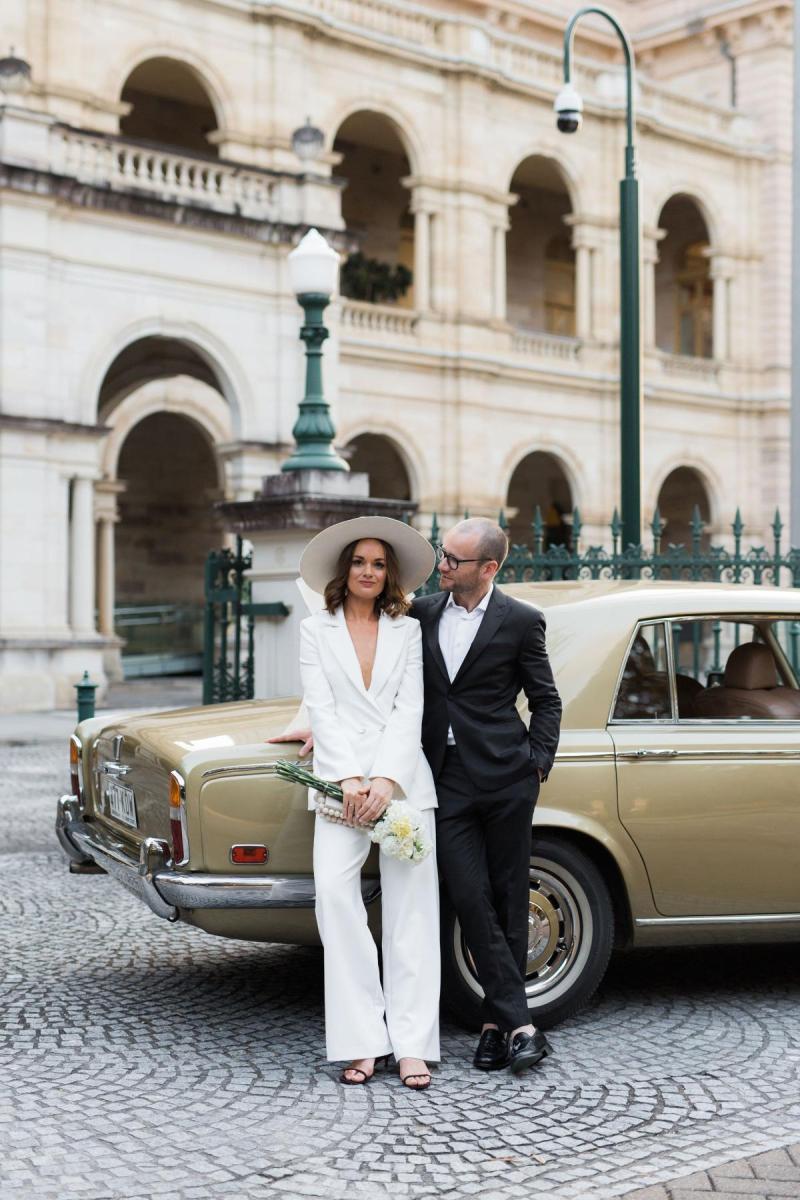 The Second Wedding
We were lucky enough to also dress Megan for the reception part of her second wedding, held at the enchanting Deux Belletes. She entered in a Lola Varma  number and then partied the night away in our Sherry mini. Her second wedding was exquisitely captured by Amelia Fullarton.