Leah and Sam | Karen Willis Holmes | Beaded Wedding Dress

Leah and Sam met at work. Leah says to this day that she has no recollection of the first time (or second, or third time) she met Sam. Eventually the pair worked on a project together and they just clicked. Even though Sam and Leah are completely different in most ways and worked in totally different teams, they're the perfect example of 'opposites attract'.
On the proposal
Every Valentines weekend Leah and Sam go to Burleigh for the weekend, and last year Leah organised everything.
"I had been saying I'd love to go for a walk of the headland at sunrise and when Sam woke me up he said 'do you still want to go for a walk'. I was none the wiser, I didn't put deodorant on, I didn't put make up on, I didn't even brush my teeth (lesson learnt here! I was half asleep). We sat and watched the sunrise and spoke about all the things we wanted to achieve this year and then Sam got down on one knee and asked me to marry him. I was so surprised I just started crying and I think I said 'I don't have any make up on!' before I said 'YES!'. It was low key and intimate and TOTALLY Sam."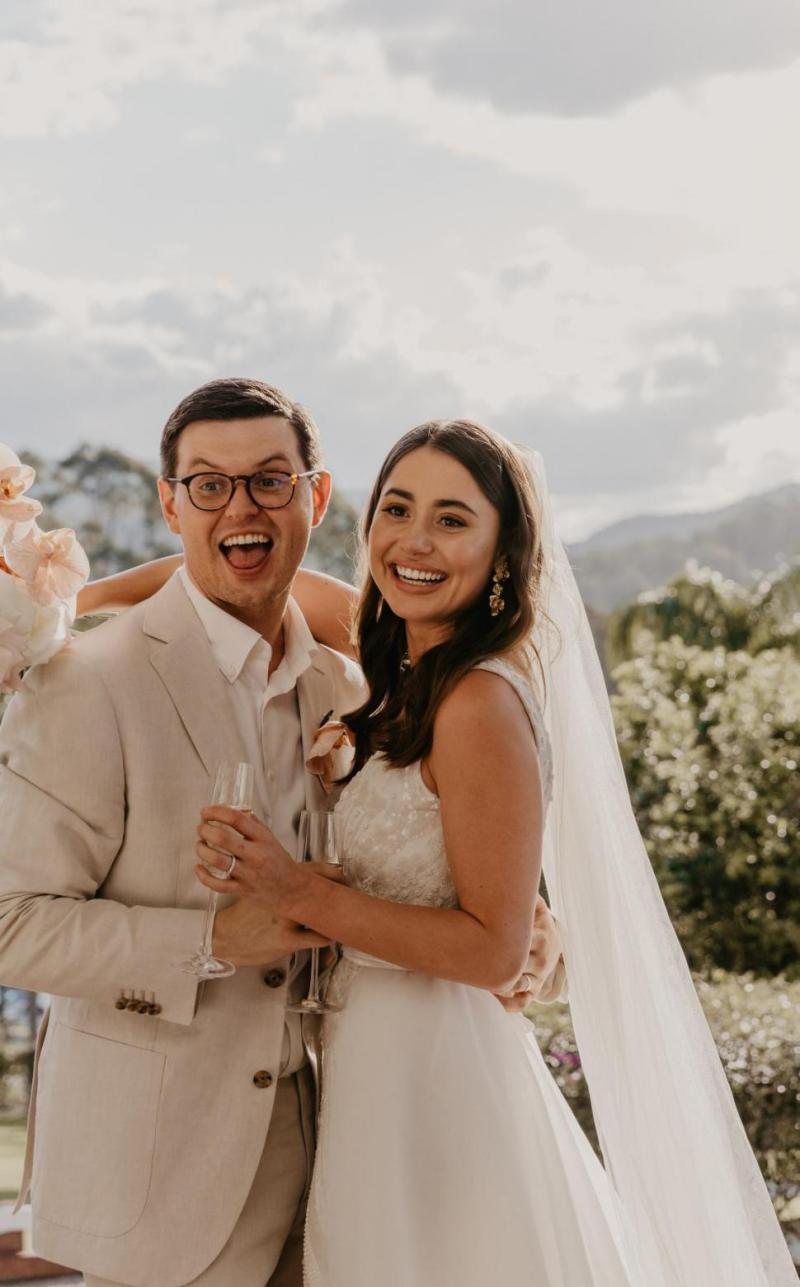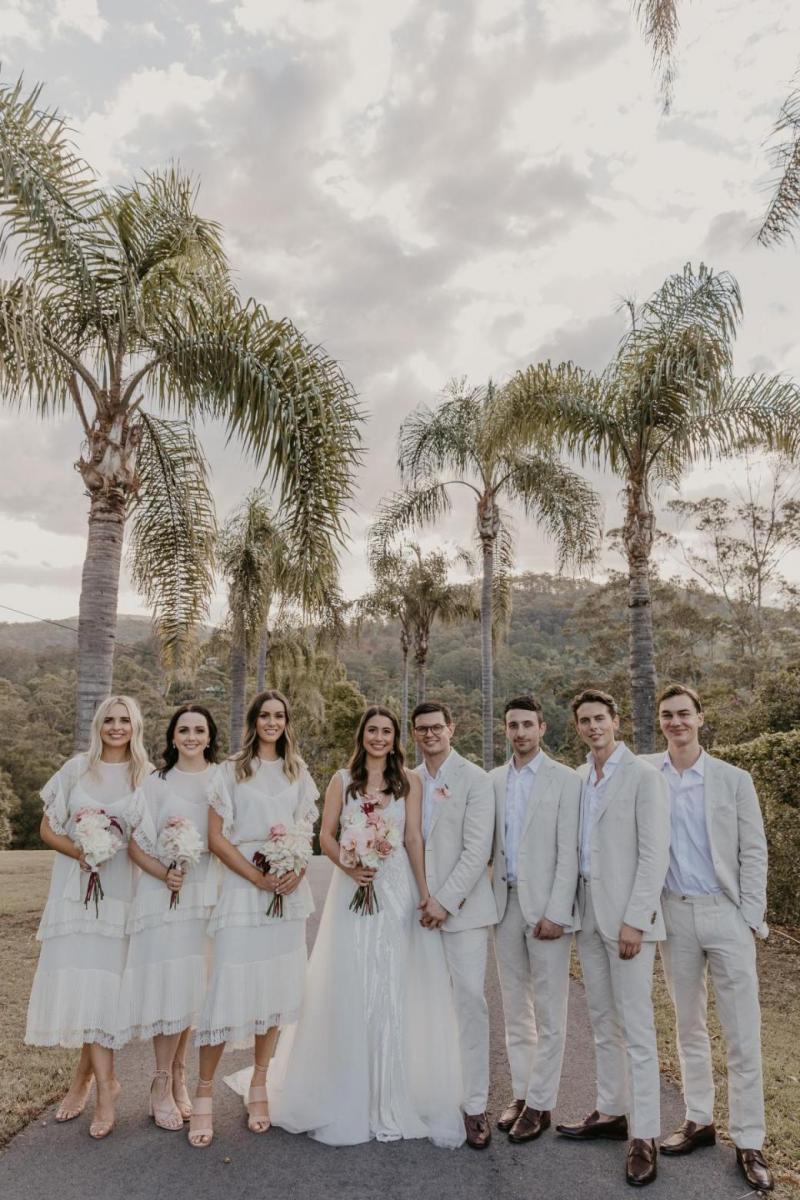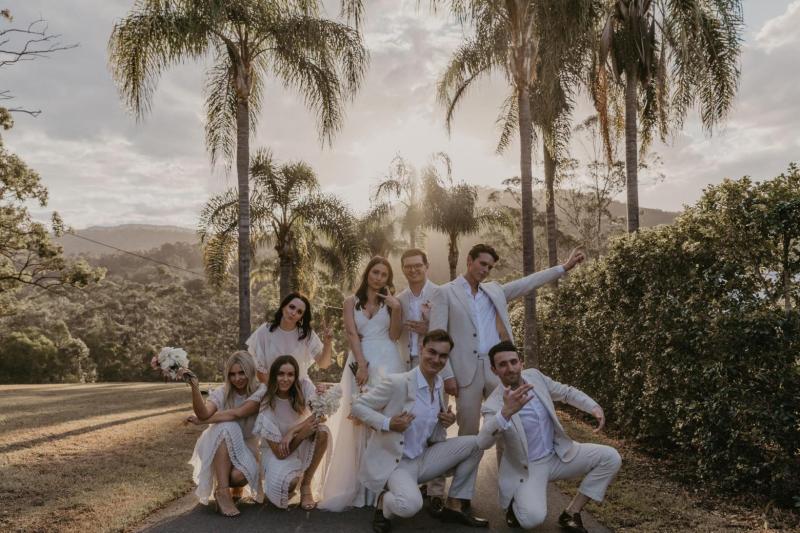 On the venue
Leah and Sam chose to get married at the stunning Austinvilla Estate. The couple wanted to have a weekend wedding somewhere where all of their guests could stay onsite.
"Sam is very private and doesn't care about social media or anything like that which is great, so we wanted to focus less on 'Instagram-able' moments and more on how we could make every second count with our friends and family that had travelled so far."
Leah and Sam also hosted a recovery party the next day to spend even more time with the people they love.
The highlight for me was walking down the aisle and seeing everyone I loved smiling back at me, and the recovery party.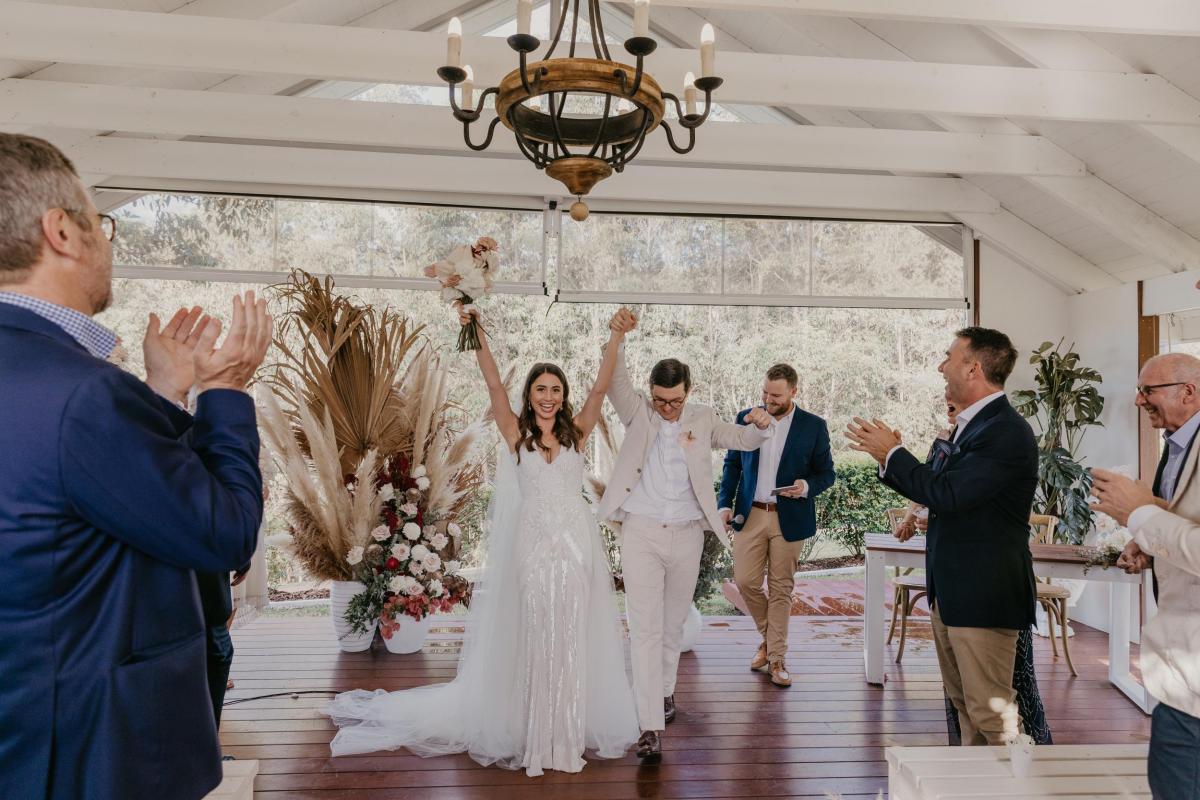 All the styling details
Focusing more on their spectacular venue – Leah and Sam chose to keep their styling quite minimal. Opting for neutral and blush florals and natives for their bouquets, floral arrangements and aisle layouts.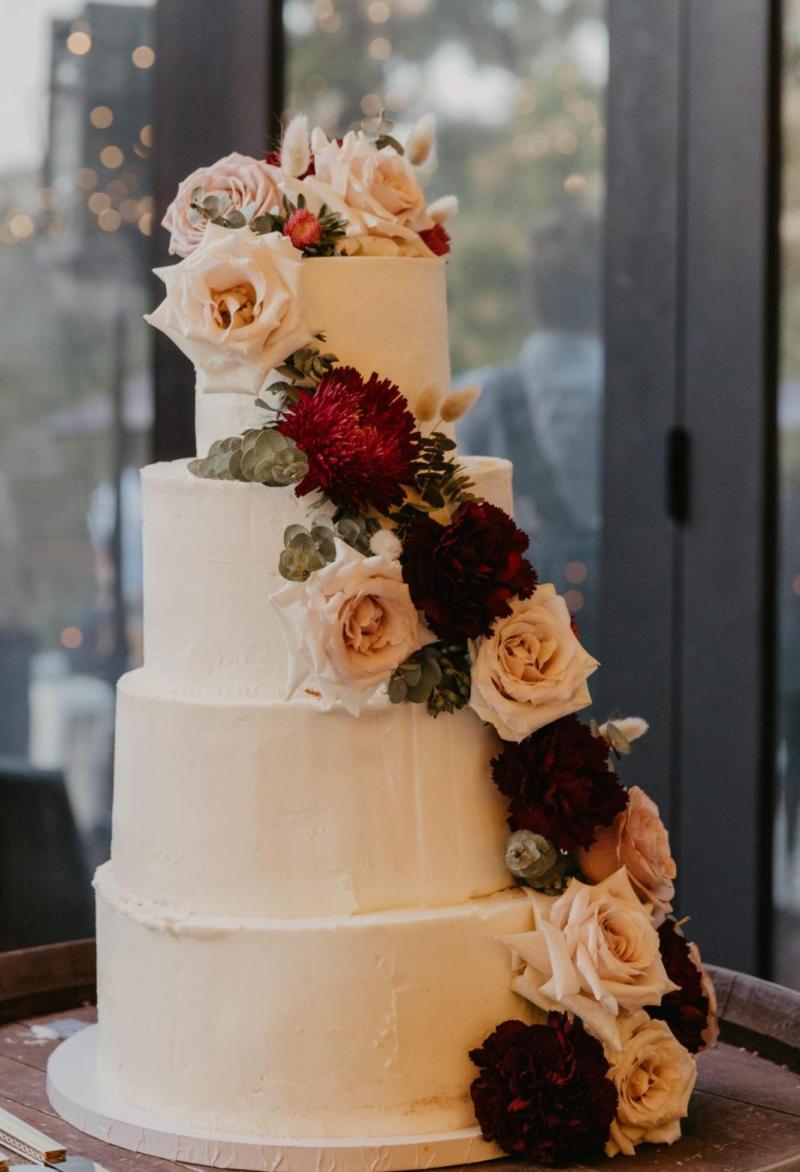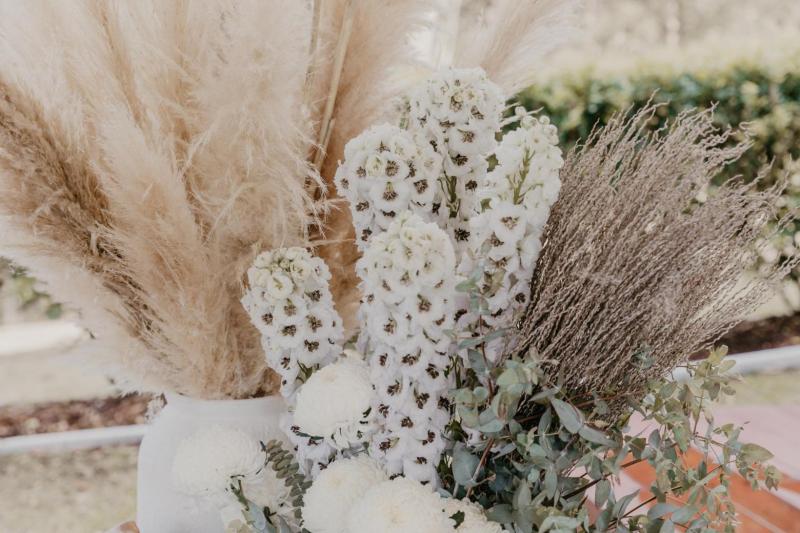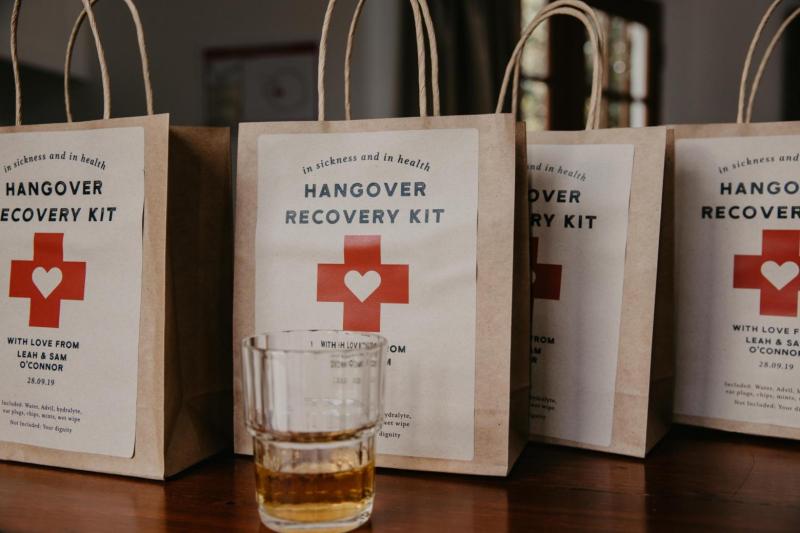 The Dress
Leah purchased the Fontanne gown from our Luxe Collection in our Paddington Boutique.
I had seen the Fontanne gown the week we got engaged but decided I wanted to have my dress designed. It didn't turn out the way I wanted so I decided to buy the gown I'd loved all those months before.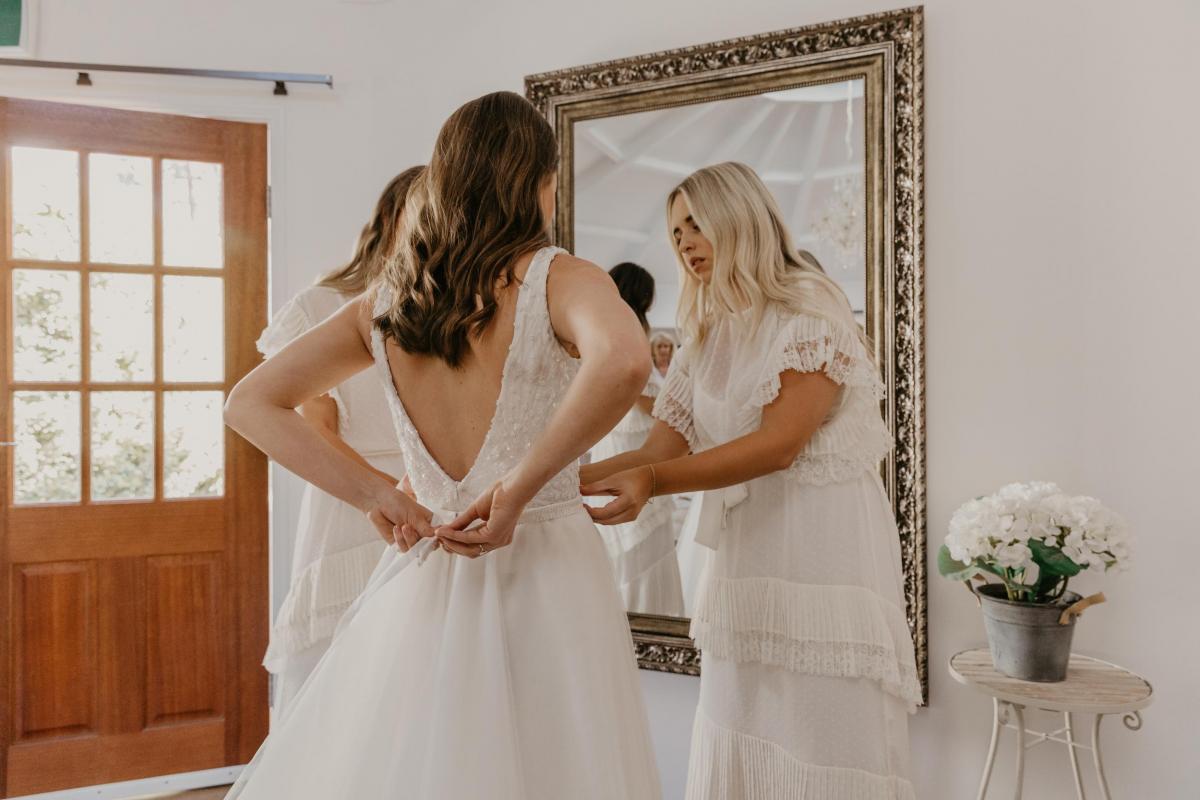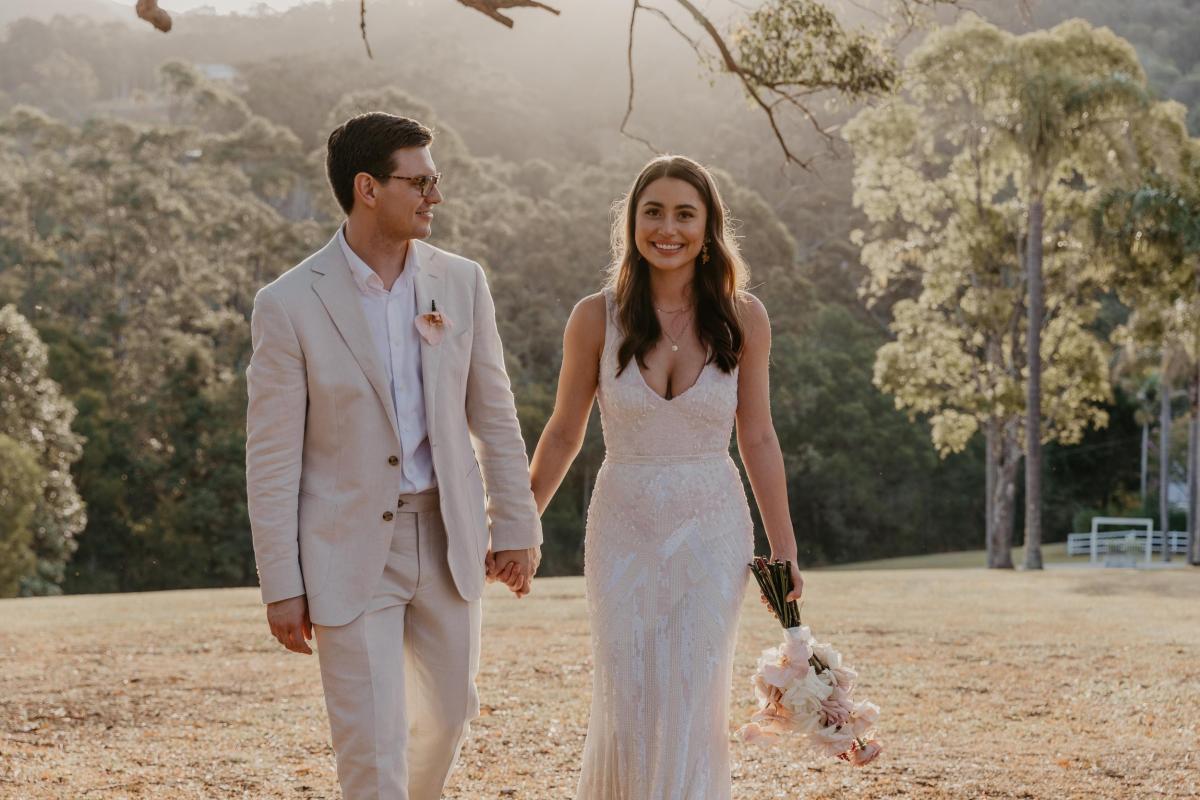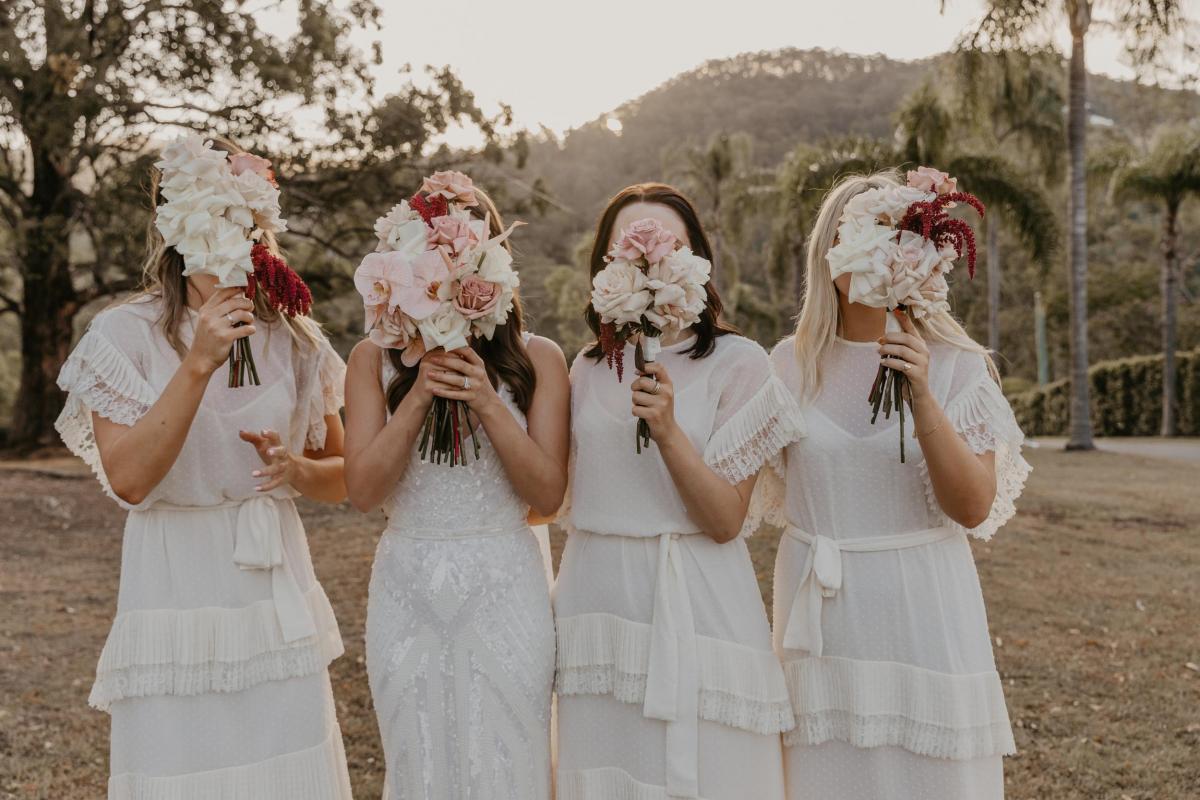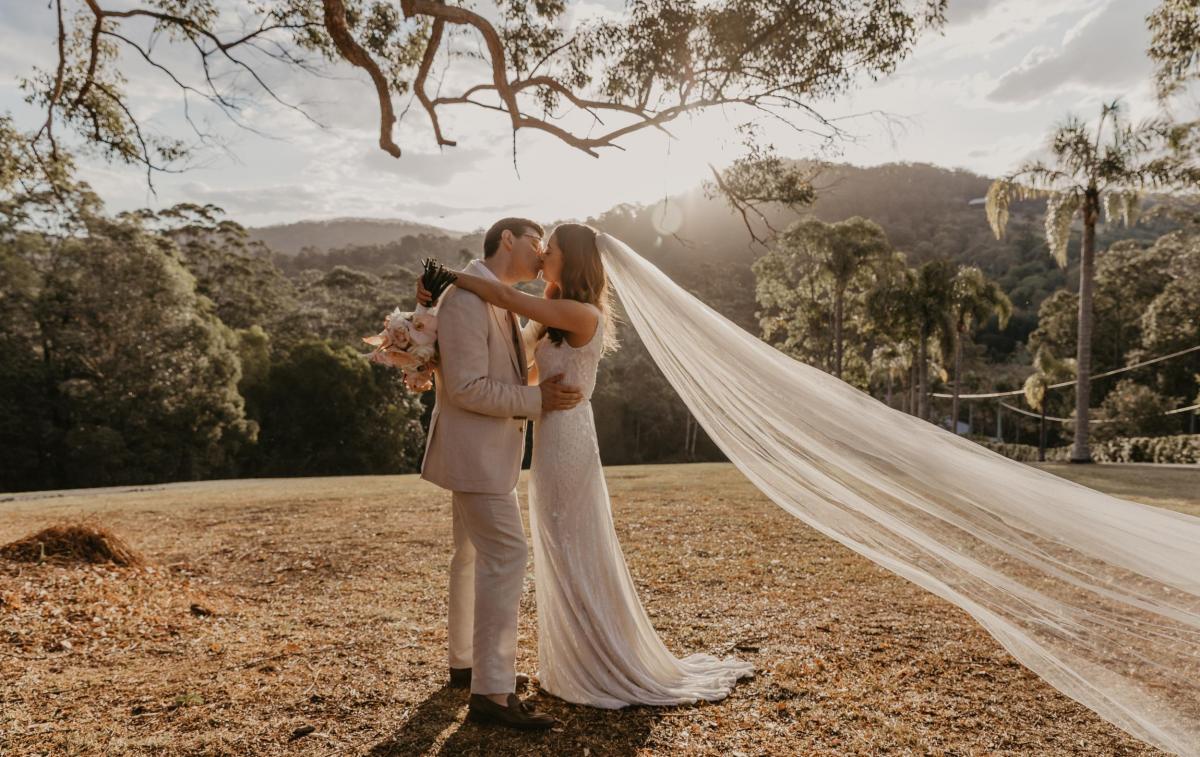 Gown hunting tips
"Don't get it made haha!"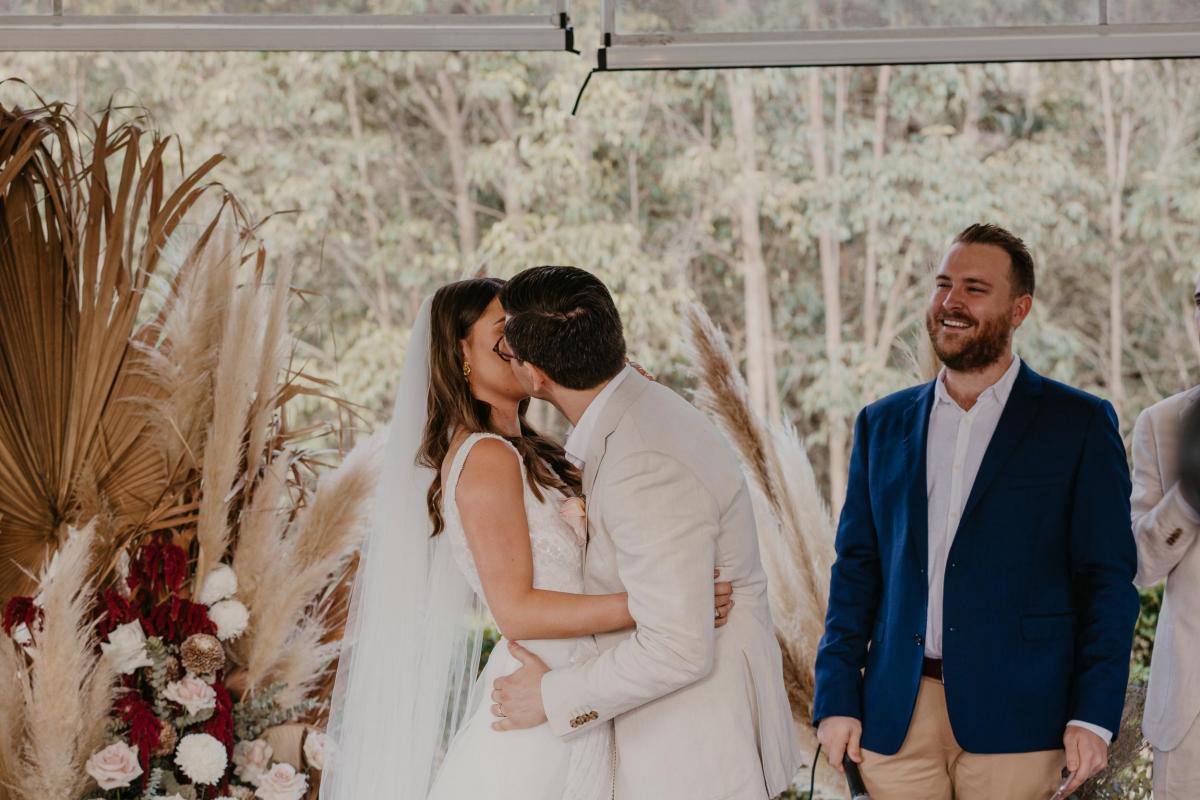 What does love mean to you?
"I'm fortunate enough to have found my soul mate in Sam. He makes me laugh everyday and supports all my crazy ideas. I think it's just about being there for each other and trying our best to make each other's lives easier in every way that we can."