Kendra & Scott's Sunken Gardens Perth Wedding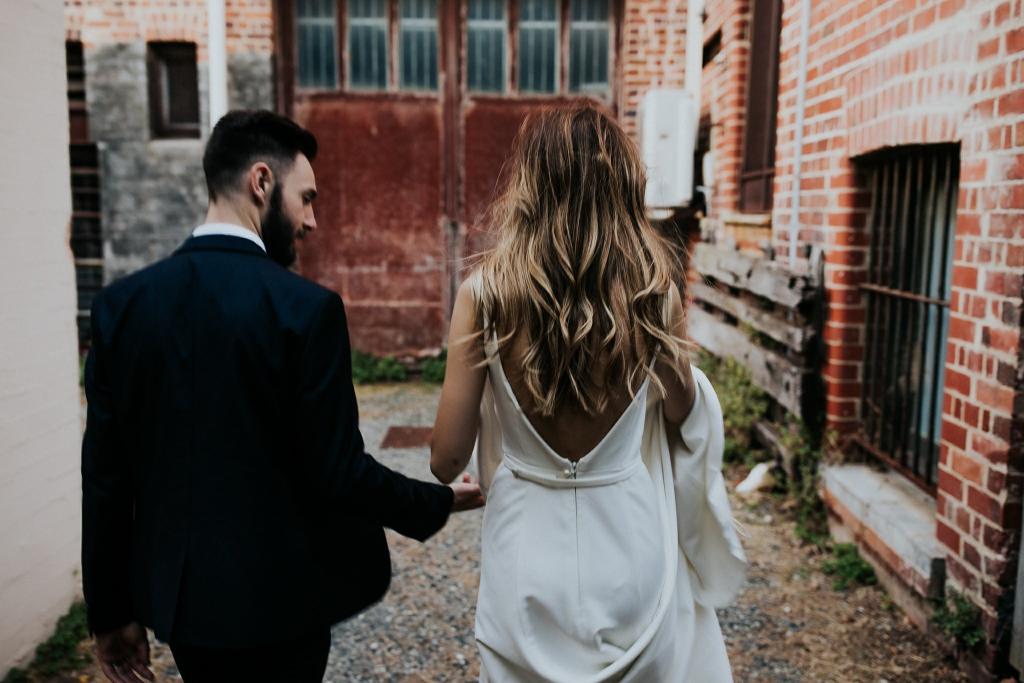 Kendra and Scott were married on a Summer's day in January in the absolutely beautiful and magical UWA Sunken Gardens in Perth. It was important to the pair, that met in high school, that their wedding was simple, easy and minimal. The blank canvas space of Stackwood Hall was the only natural choice for their reception and, once adorned in fairy lights and lush greenery, was the perfect way to end a perfect day.
On the proposal
After 4 years together, Scott (with the help of Kendra's best friend) proposed to Kendra in a romantic sunset setting. "As we walked down to the beach I saw Scott standing there all dressed up with a picnic all set up. It was absolutely beautiful, and just before sunset!"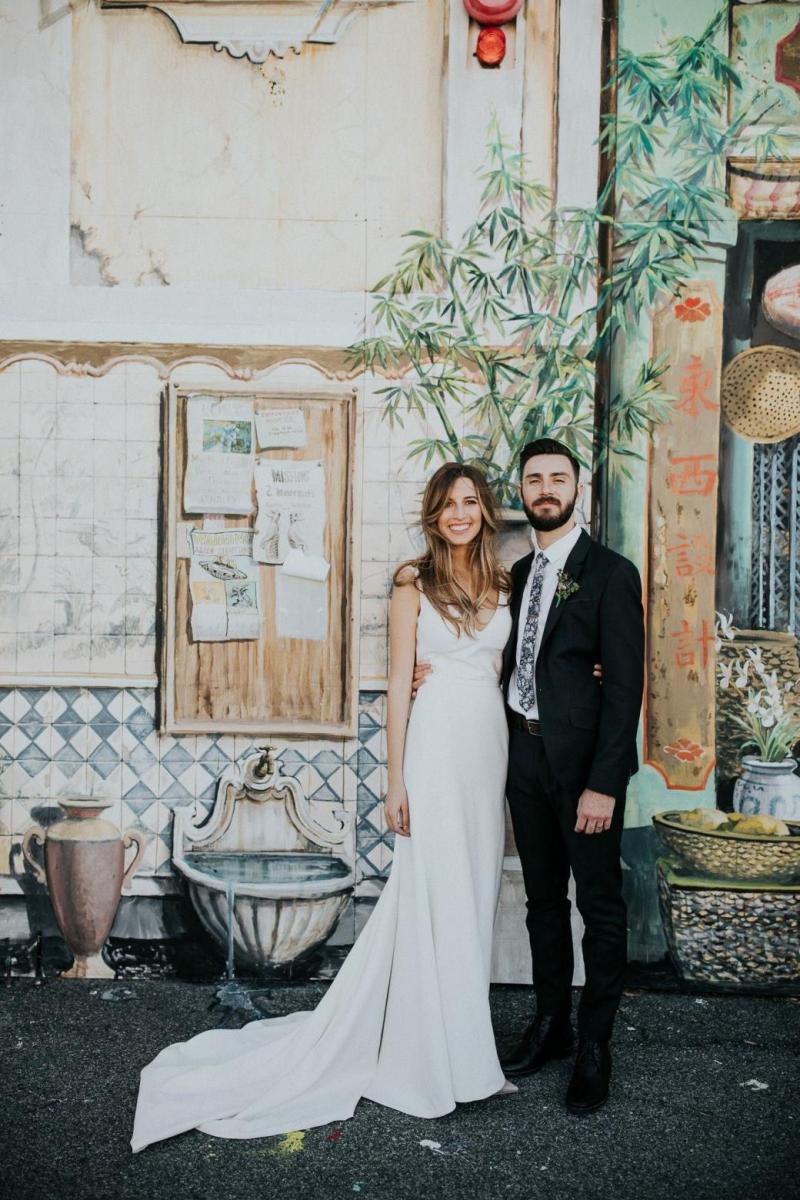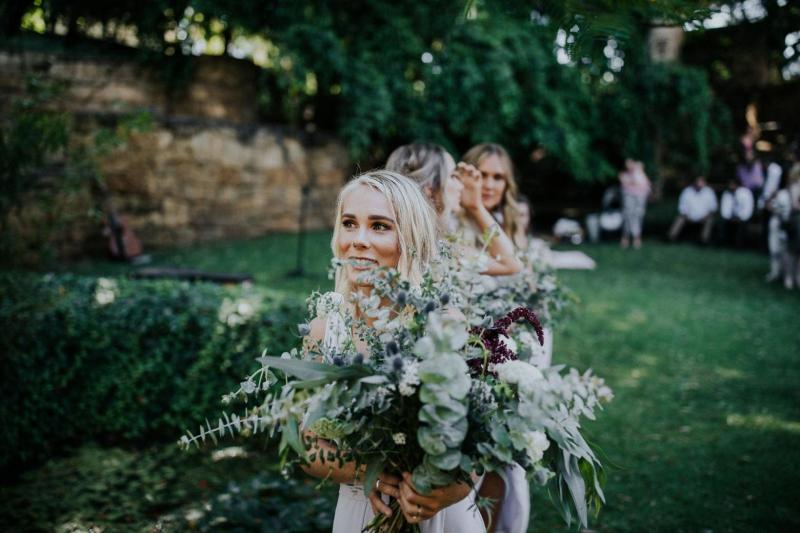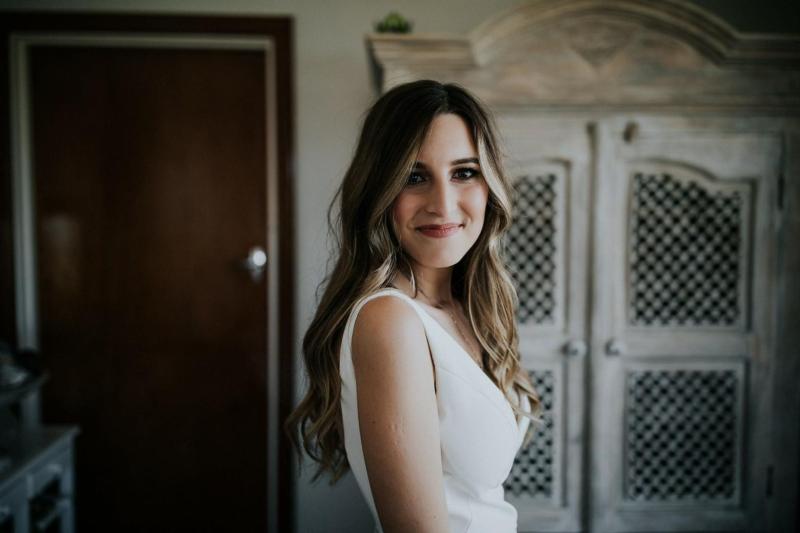 On the venue
Kendra and Scott held their ceremony at one of their favourite places, the UWA Sunken Gardens and after stumbling upon it on Instagram, they decided upon the unique Stackwood Hall in Fremantle for their party!
"We loved that we could make it our own and choose the caterers/florists/furniture hire etc. They also had a lovely outdoor area. When we first saw it I could instantly imagine watching the sunset, cider in hand, standing next to my husband celebrating with the ones we love."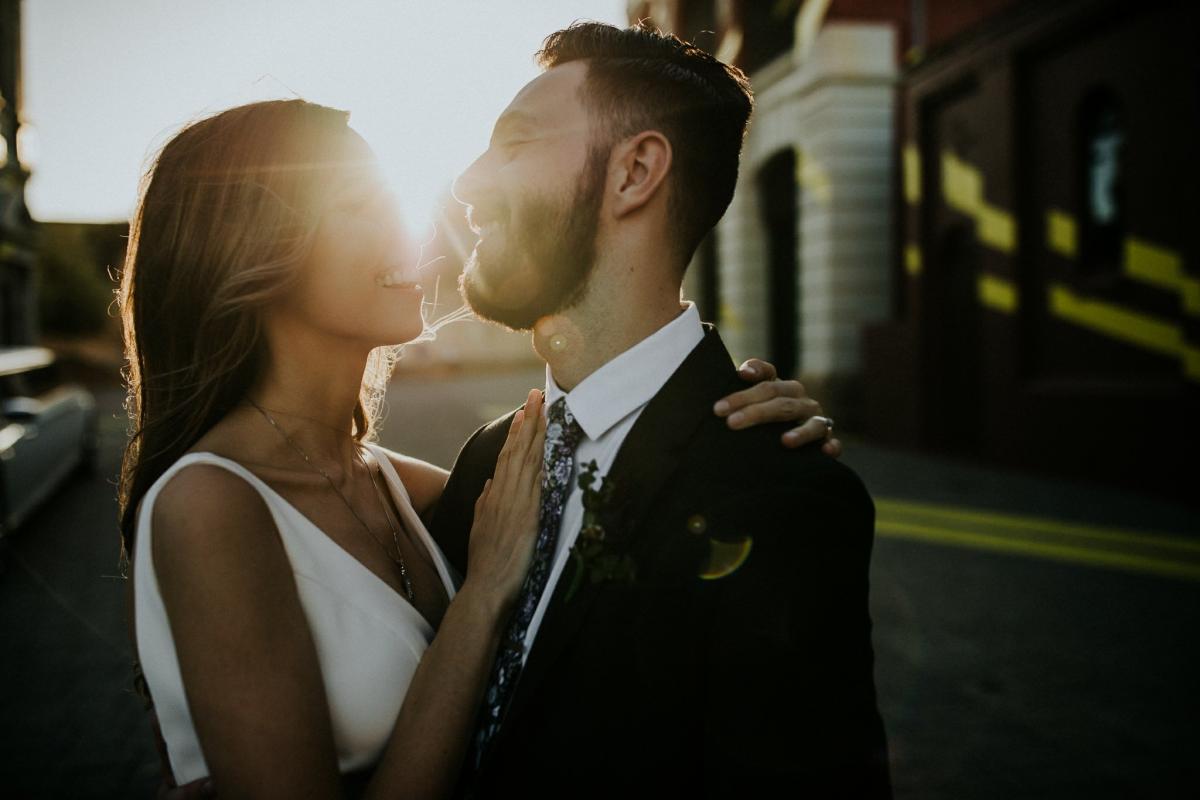 All the styling details
These two cool-cats kept the styling minimal, deciding to let their two stunning locations be the main features.
"Stackwood offer an incredible deal where you can hire their huge potted and hanging plants. It felt like a tropical wonderland inside. We tried to use as little decorations as possible and let the beautiful plants and furniture we had hired just stand out. Scott and I made the wooden sign as well as the drinks and dessert menus for the food truck and my sister, grandma, mum and I did all the flowers."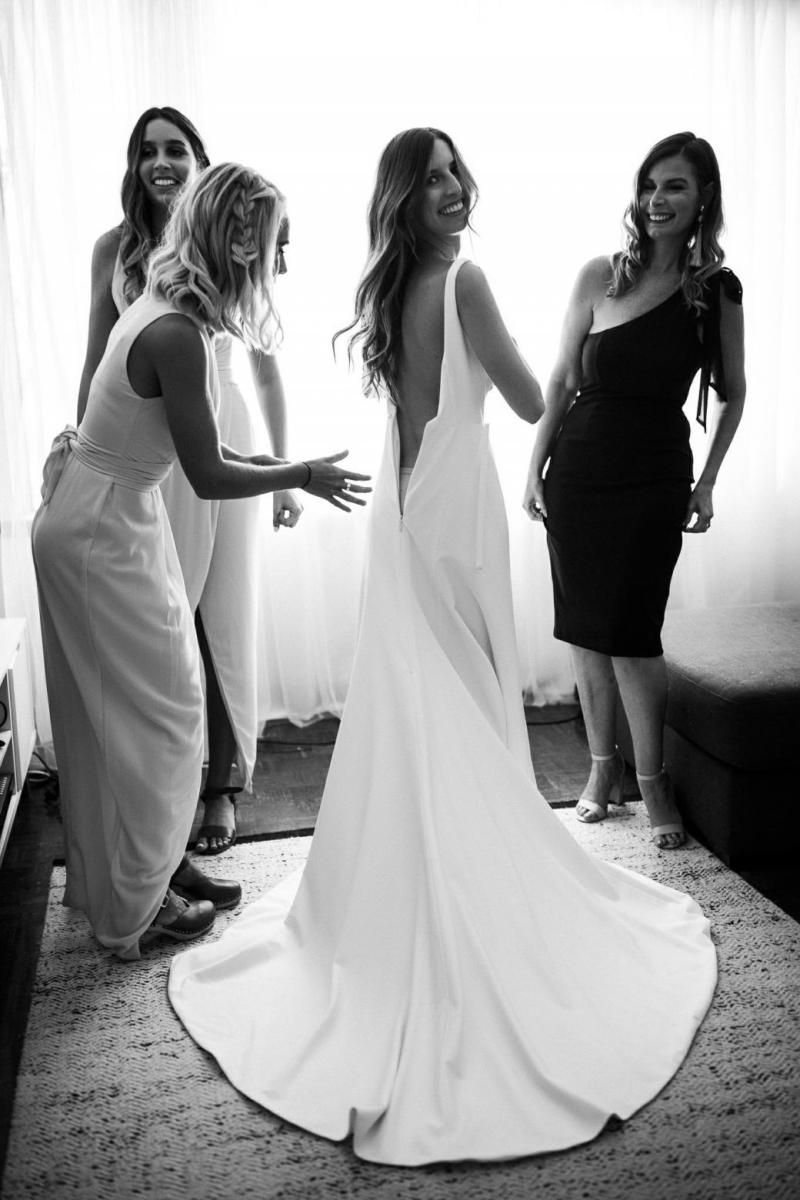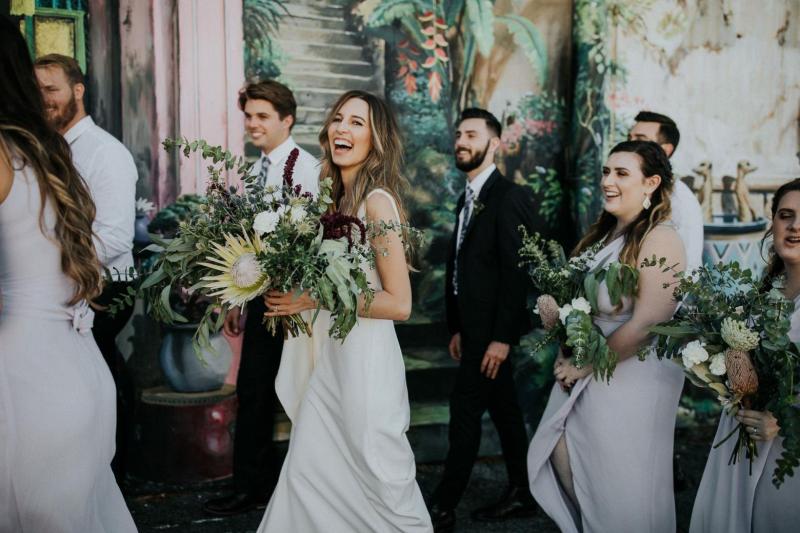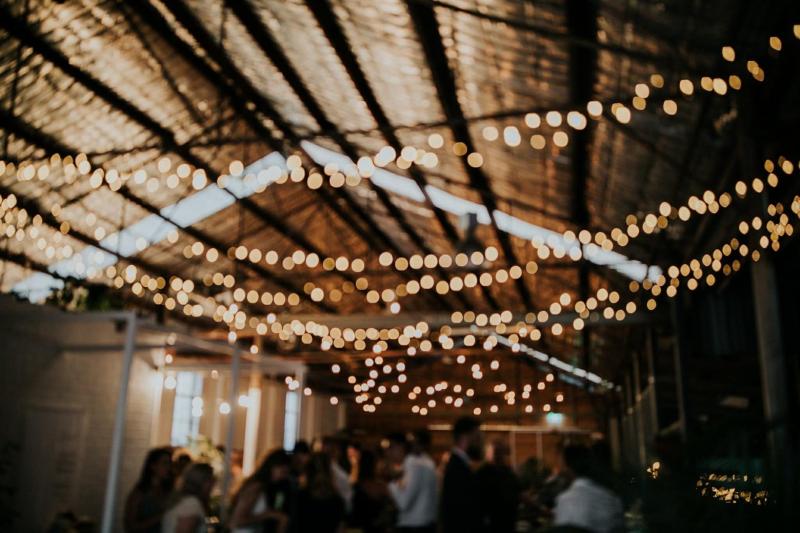 The Dress
After seeing KAREN WILLIS HOLMES on Instagram and in Hello May, Kendra knew this was the style for her, just pure and simple elegance.
Kendra wore a custom-made sleeveless 'Aubrey' gown from our WILD HEARTS collection.
"I knew I didn't want any lace. It was very hard to find dresses without lace and so when I saw my dress I fell in love. I also loved the v-neck which meant I could wear my great-grandmother's aunt's necklace which I had been gifted."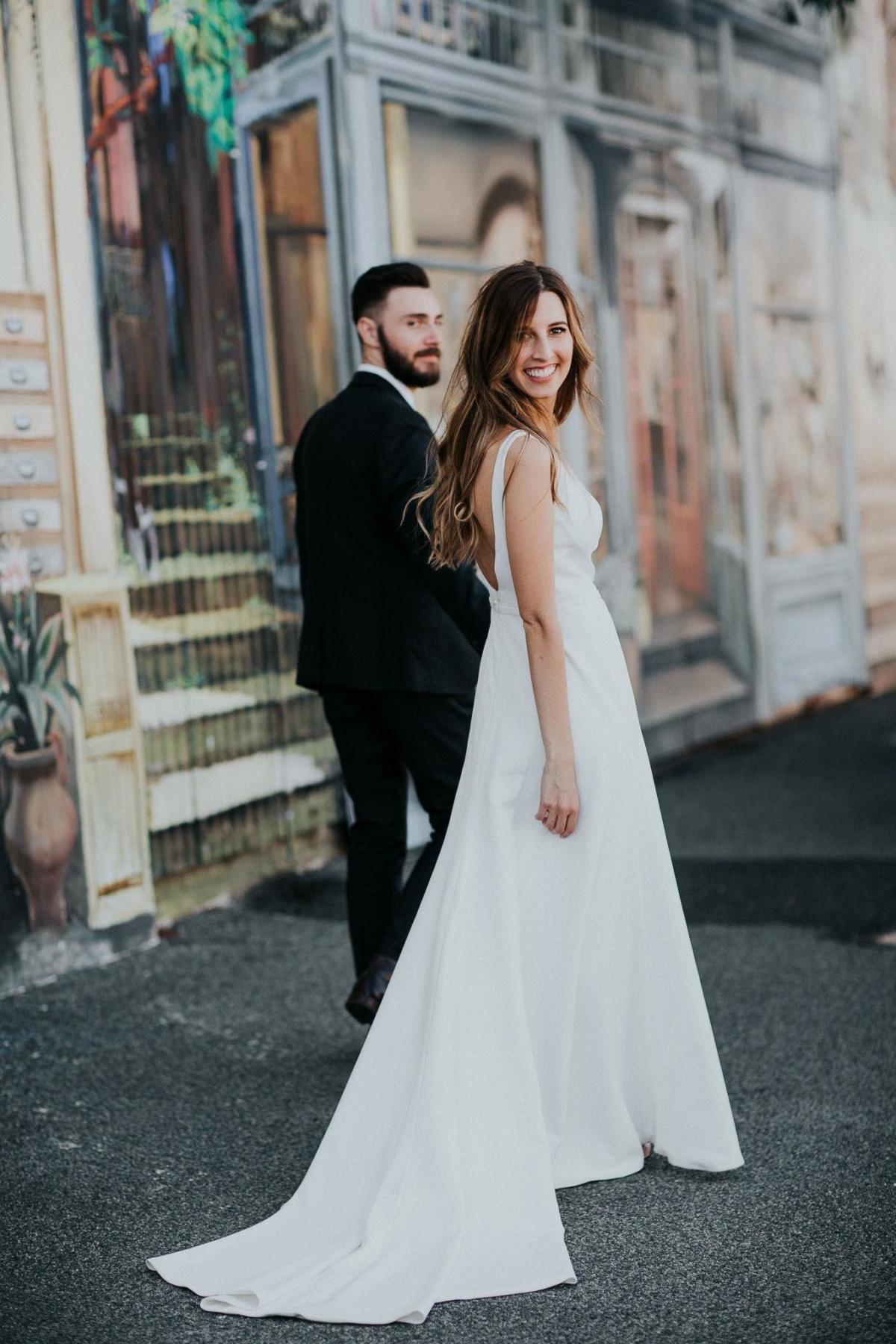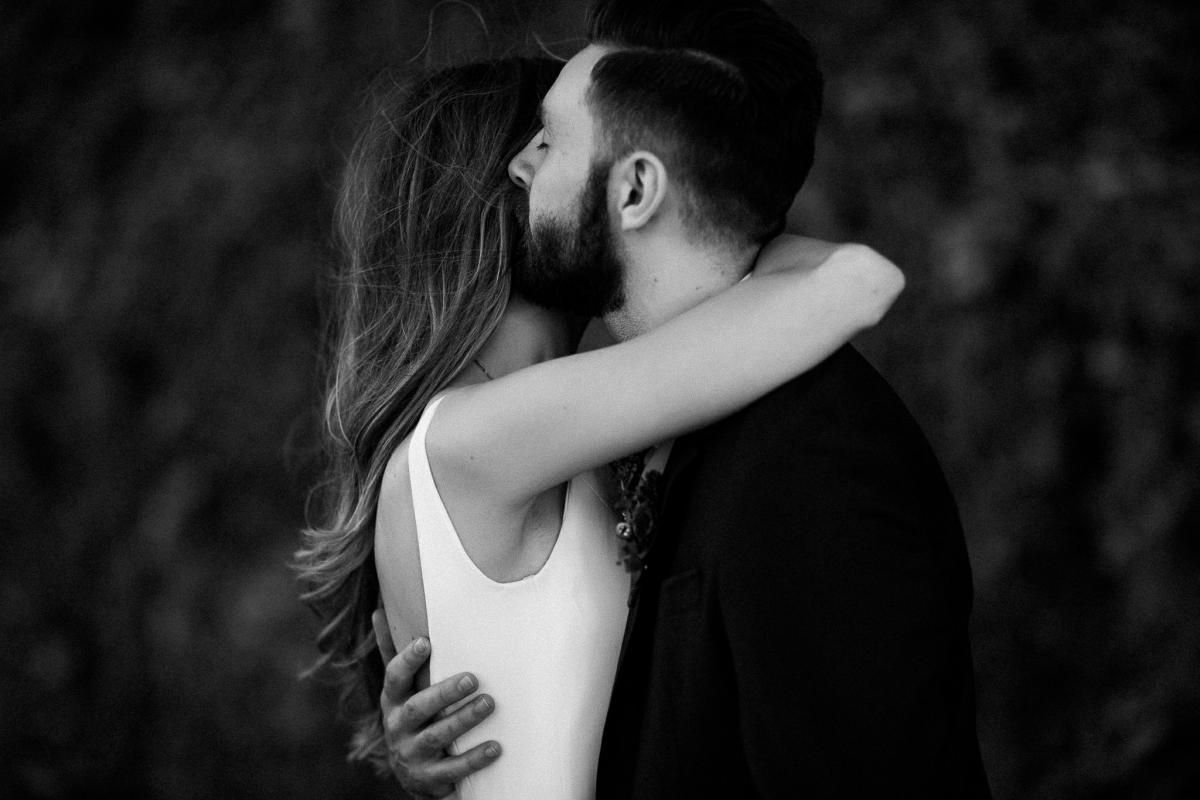 Advice
"Trends come and go so quickly by the time your wedding comes around everything has changed. So, choose what suppliers you love. Just do you.​"