Kate & Kyle – An Intimate Sydney Wedding
Kate and Kyle are high school sweethearts and have been together since year 11. The two met at a party. They knew each other for a week before Kyle asked Kate to be his girlfriend - fast forward to 2019 when the pair said "I do".
On the proposal
It was a very normal Wednesday when Kate and Kyle decided to have a pizza picnic on a headland overlooking their favourite beach. Before Kate knew it, Kyle had pulled out a beautiful ring to propose and Kate said a BIG yes!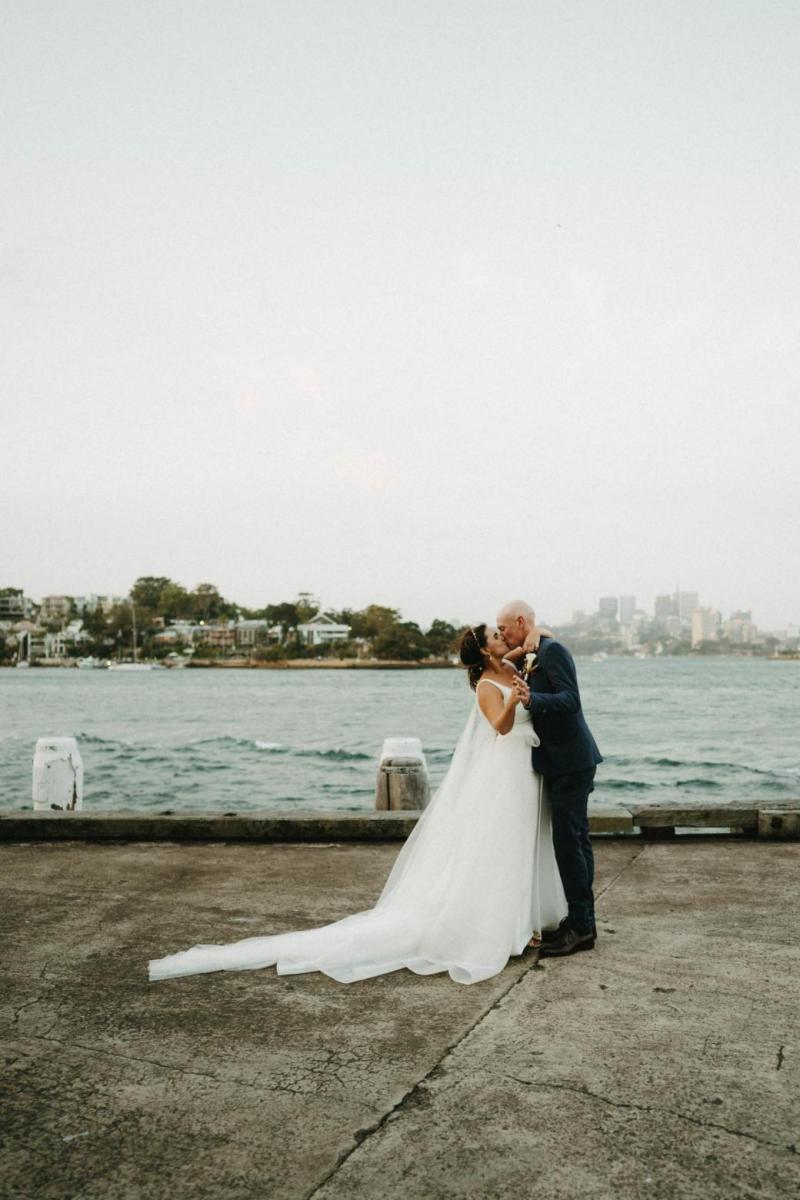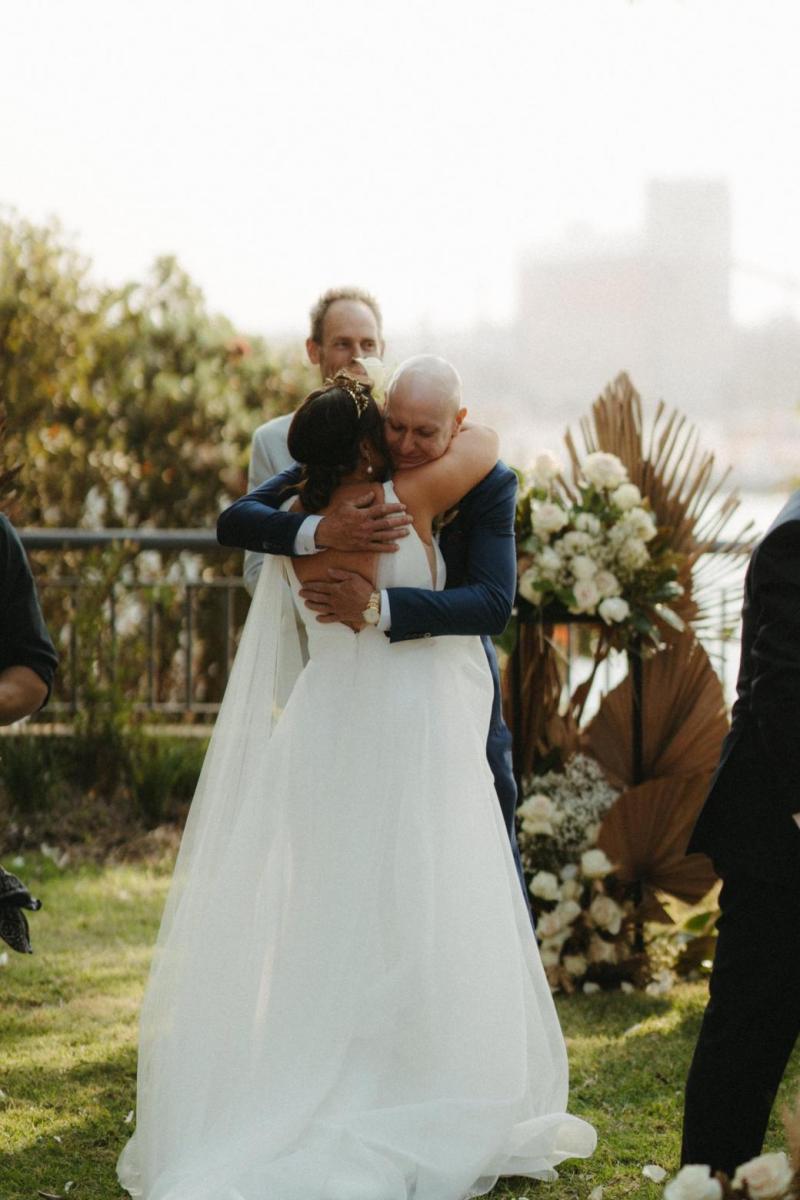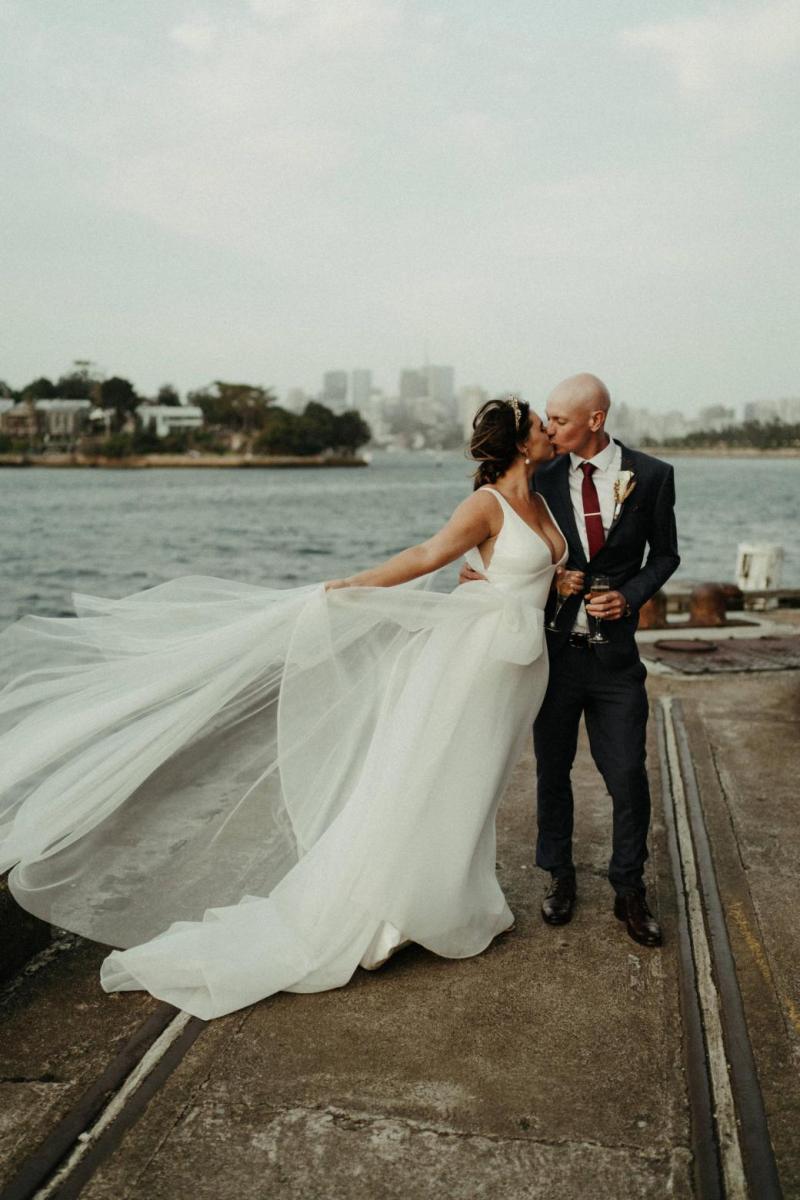 On the venue
Kate and Kyle were married at Café Morso in Pyrmont as it was the perfect, intimate space the couple had envisaged. "After being together for so long, we wanted it to be an intimate wedding with our nearest and dearest and the space lent itself to that!"
Kate and Kyle opted for a cocktail style party. Guests received cocktails on arrival with plenty of canapés so that everyone could mingle and no one needed to compromise on the dance floor for space!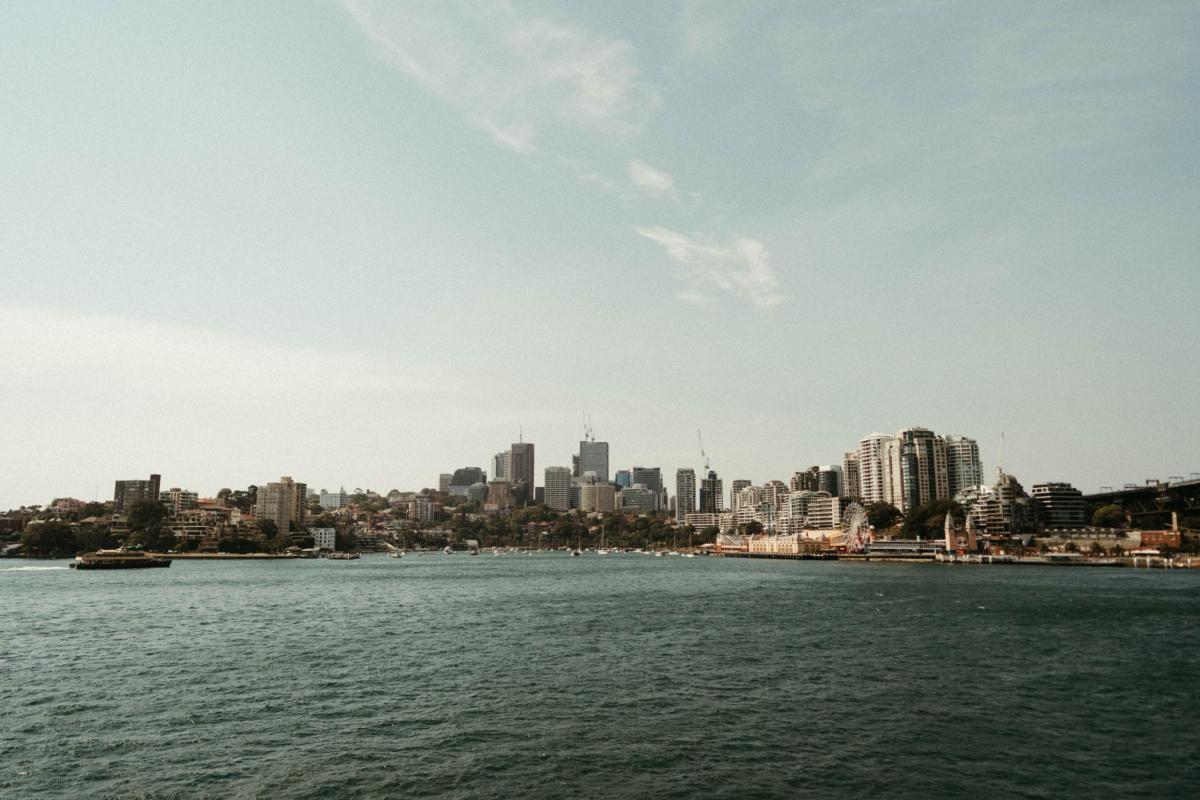 All the styling details
Kate and Kyle decided to get married on their 12th anniversary.
"As it was such a special day for us, we really only wanted to keep the wedding intimate, simple and sophisticated! I really wanted Arum Lilies for my bouquet as I thought they were so simply beautiful. The rest of the styling stemmed from the idea of the bouquet. I worked with Ash from Poco Uno Creative who really brought my vision of simple and elegant flowers to life."
With a mixture of dried palms, neutral florals and a selection of greens. Kate and Kyle had a custom-designed arbour made of four different pieces to frame them as they said their vows.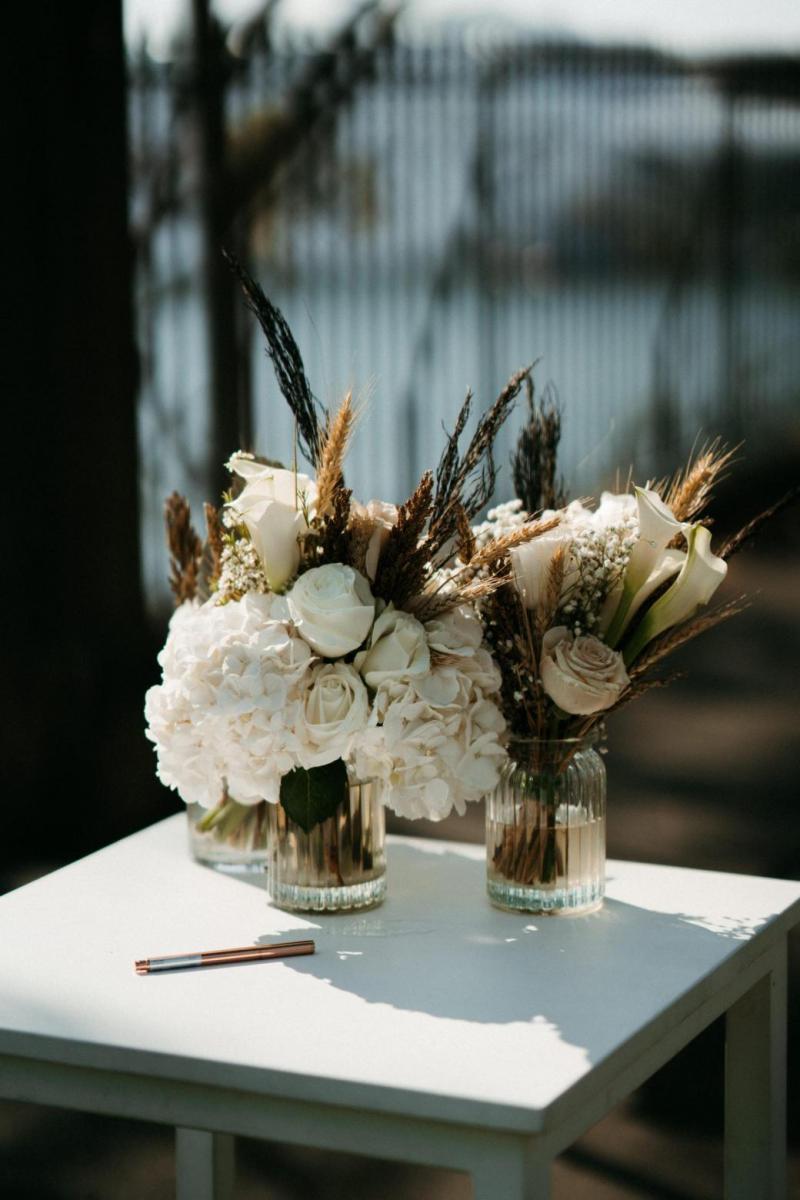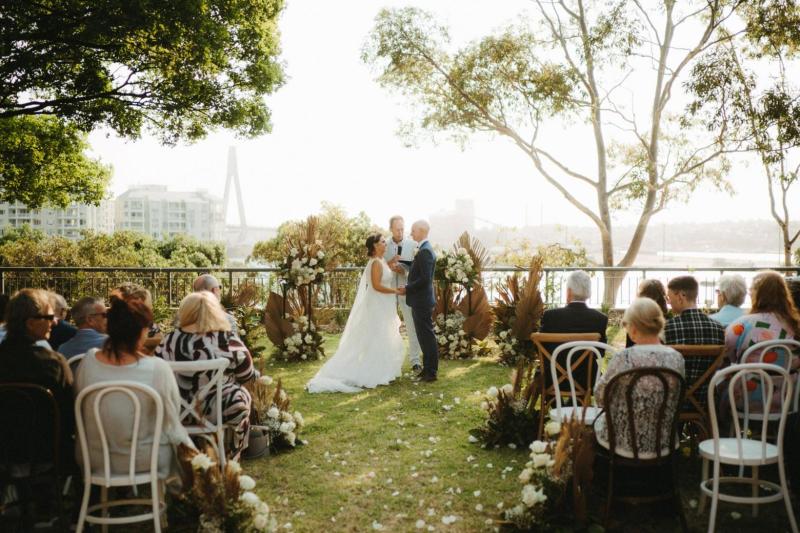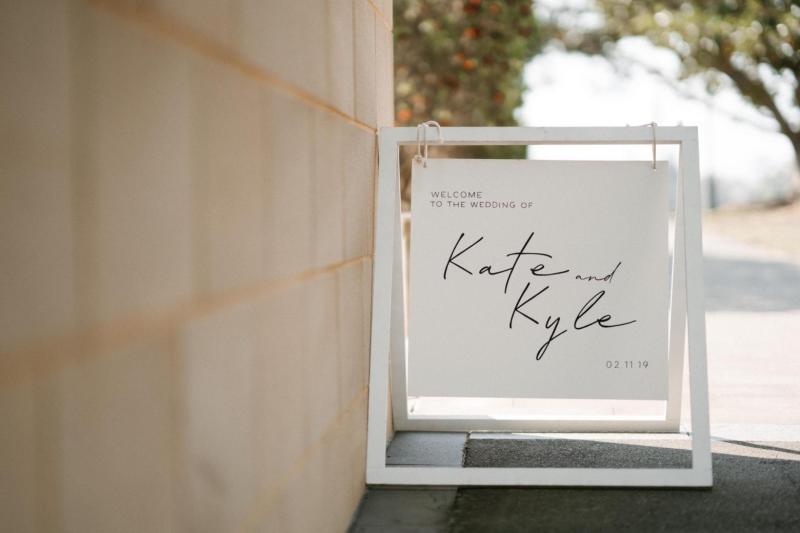 The Dress
Kate wore our BESPOKE Aisha wedding dress that she found at our Alexandria boutique in Sydney
"I had mentally picked another dress but I decided to book KWH to have something to compare to after seeing such a beautiful collection on the website. I am so glad I did because the KAREN WILLIS HOLMES collection ended up being much better suited to me!
The feeling that I had when I wore it – it was the only dress that brought me to tears when I tried it on. Even some girls in the shop stopped browsing and told me I had to get it! The mesh fabric was so flattering and I loved that the amazing dress-makers were able to lower the back for me. It's not often I can wear dresses with a low back!
My brother said to me on the day "I could not picture what you would wear, but when I saw you, it was perfect!"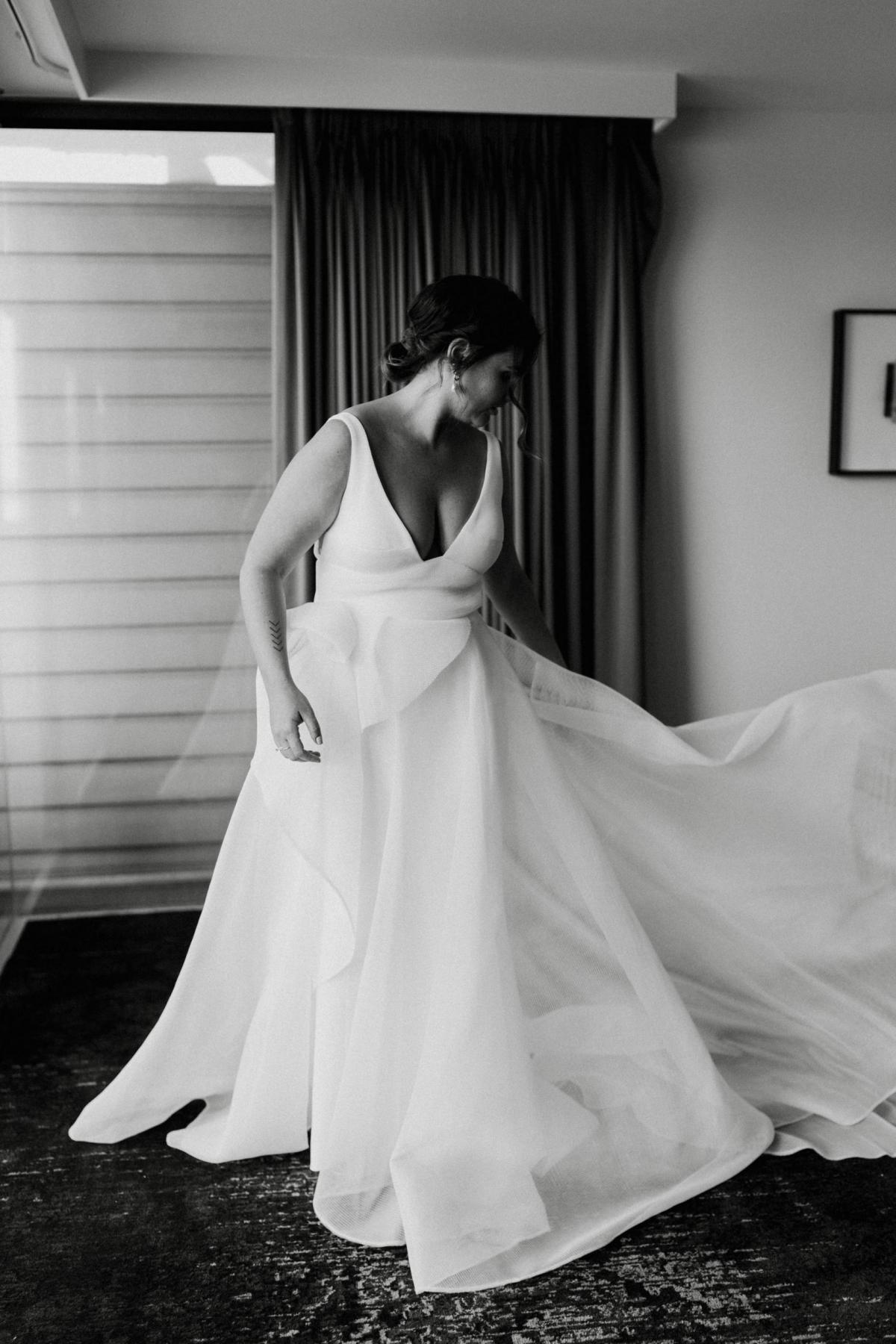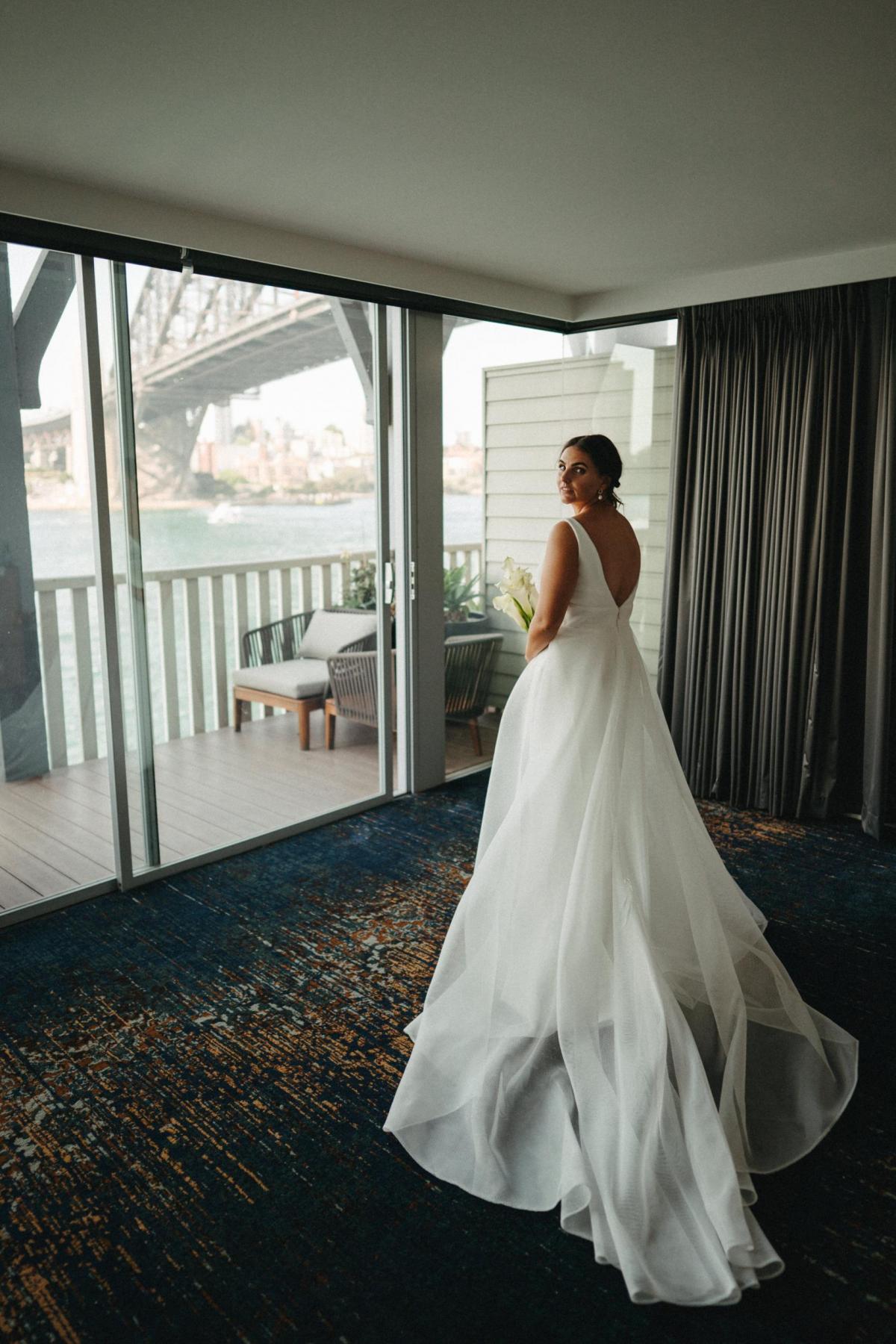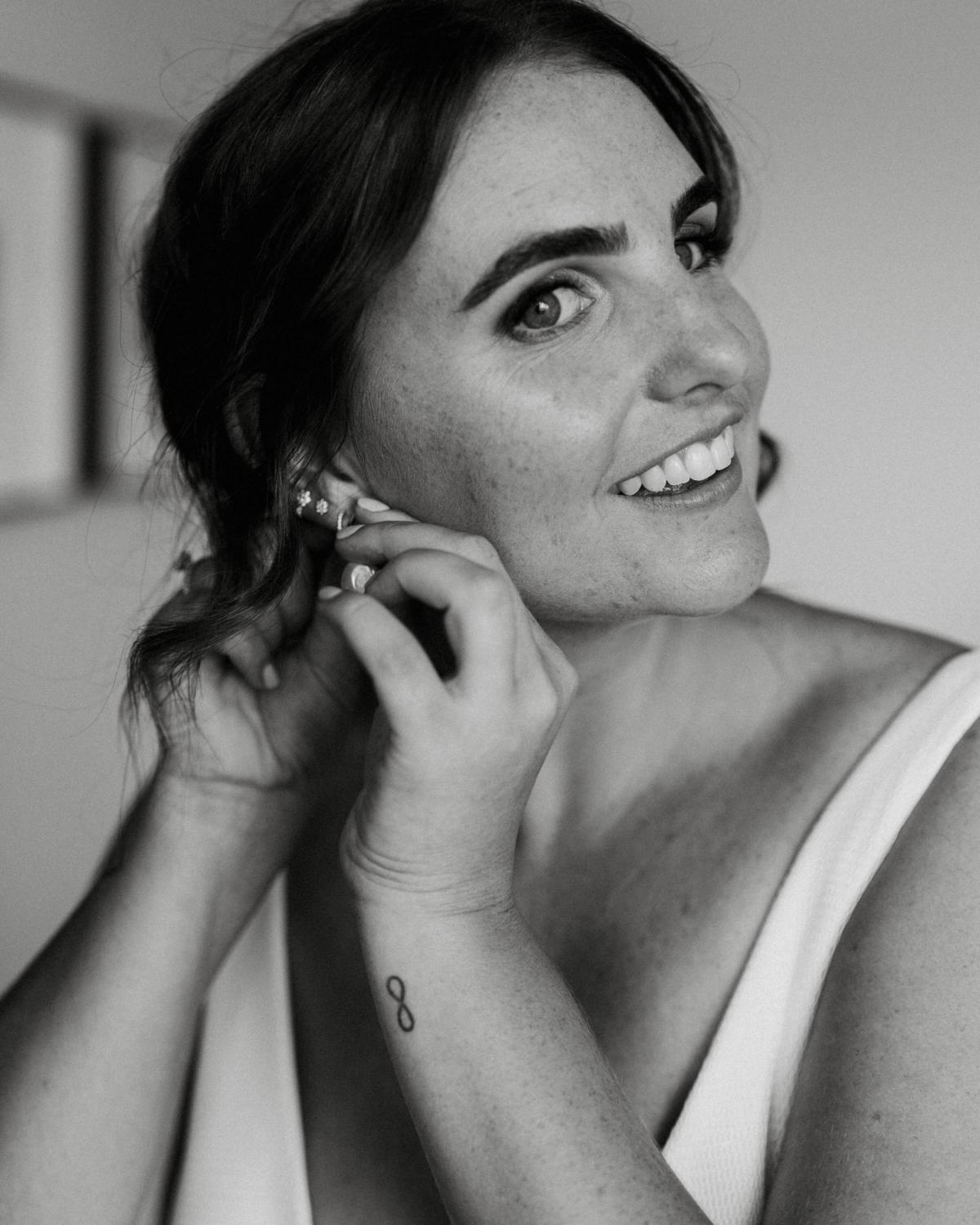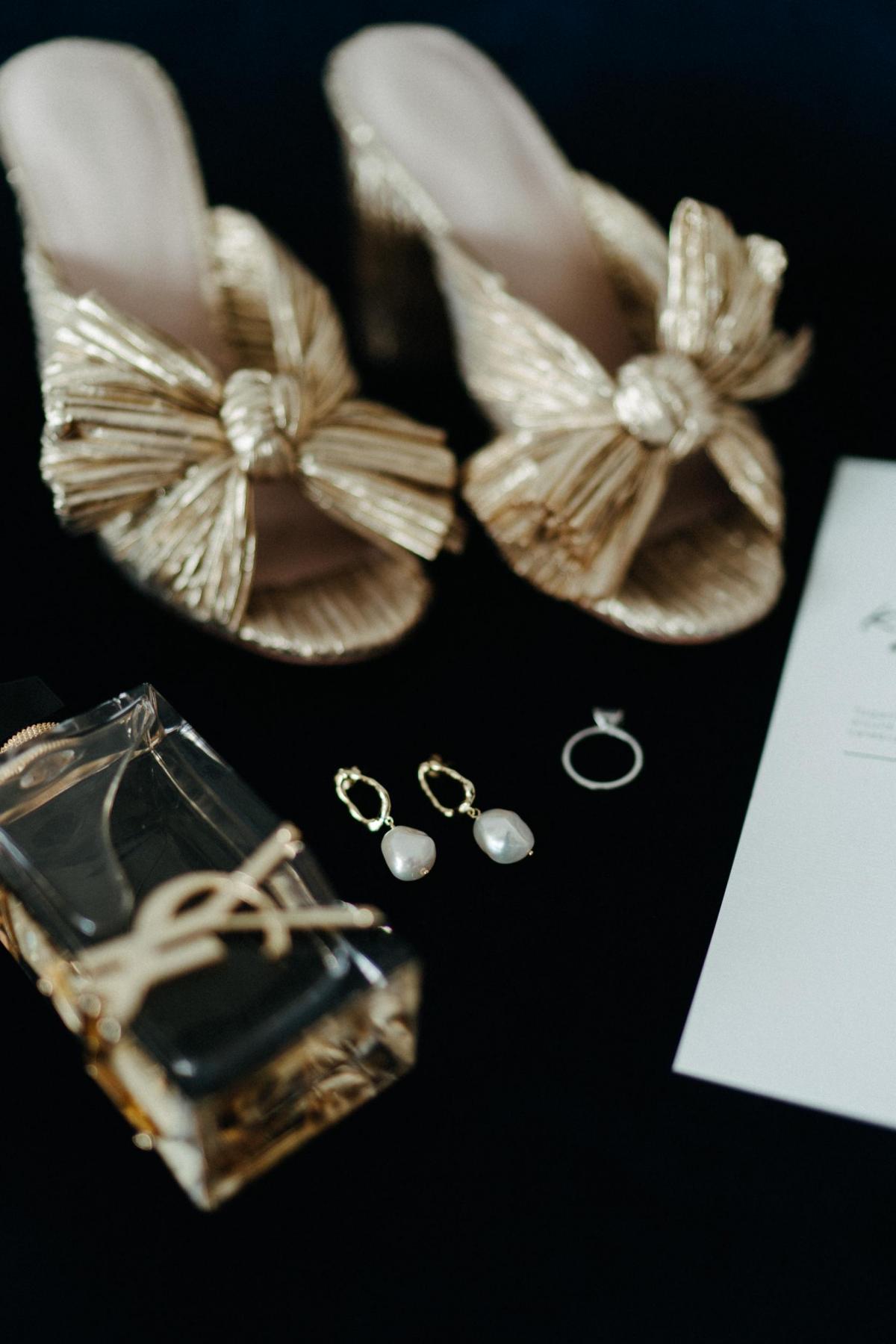 Gown hunting tips
"Make sure you give yourself options. You may have an idea in mind but the only way to find out if it is the right dress or not is to try on others! Go with your gut and take some loved ones to see their reactions!"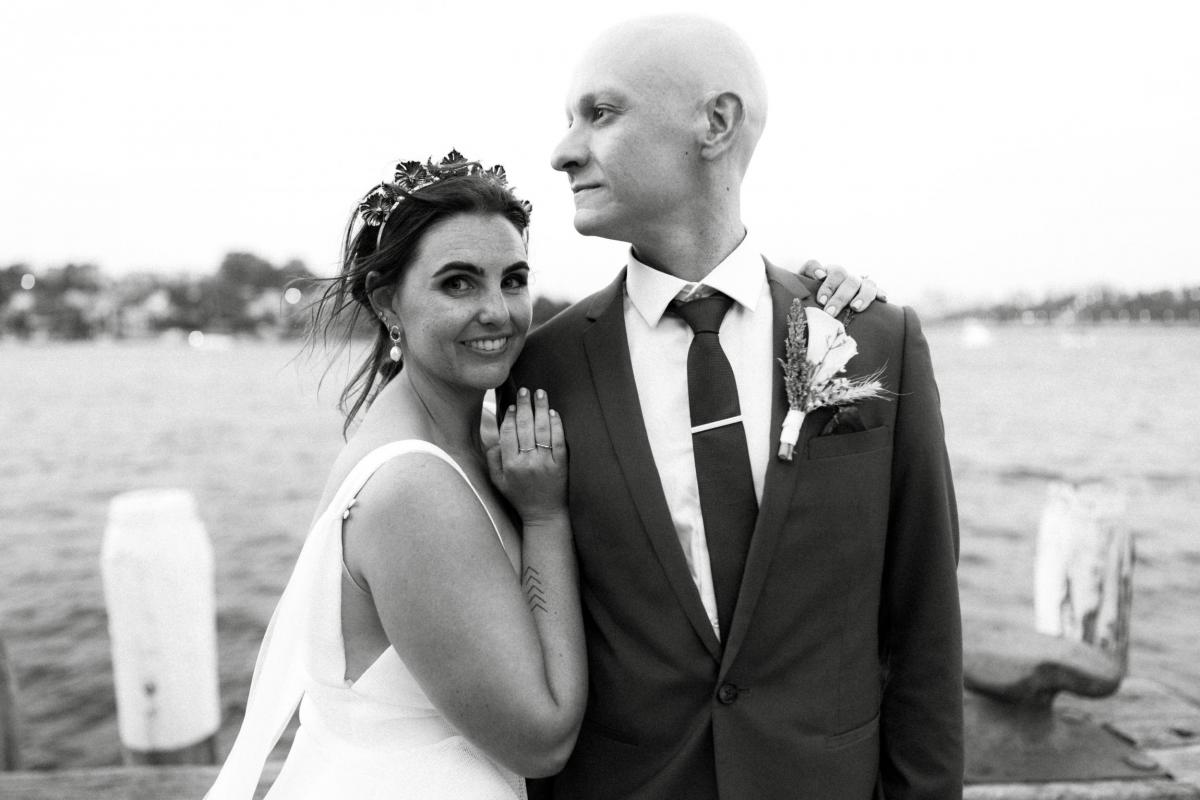 What does love mean to you?
"Love to me means finding that person who completes you. Having a thought, feeling and wanting to share with them. Whether it be the good times or the bad times, having faith that your person will be there with you through it all."