Jemma & Sam's Private Property Sunshine Coast Wedding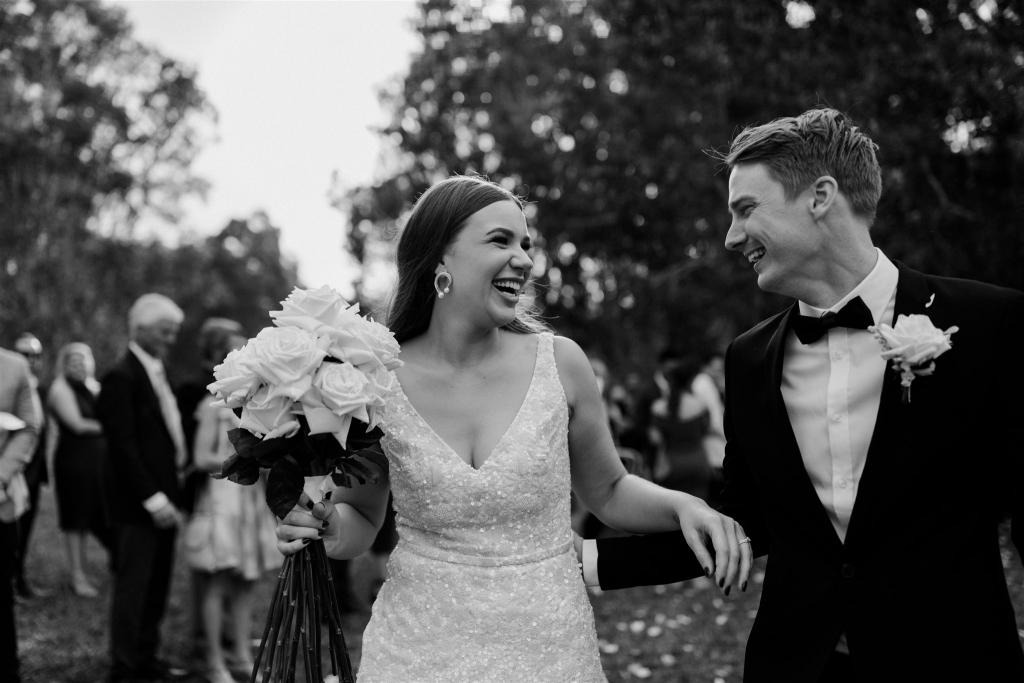 Jemma and Sam met in 2013 in the Melbourne warehouse of a well known Australian furniture company. Sam had just completed his university degree and Jemma had transferred for a 3-month contract while on Uni break from Perth. Jemma met Sam the day after she arrived and 3 months then turned into 2 years. Jemma finally managed to convince Sam to move to Perth with her and that was it!
On the proposal
The weekend started the same as they always did for Jemma and Sam. Every weekend the couple wake early and take their dog to the beach. However, on this particular Saturday Jemma hadn't woken up in the best mood.
"It was cold and raining and I wasn't in the mood. Sam was pestering me to get up and get dressed which I couldn't understand because the weather was shocking. After a good half an hour I gave in, just. I refused to have a shower, chucked on my finest "please don't bump into anyone I know" clothes and begrudgingly left the house.
When we got to the beach Sam parked in a different carpark at the other end of the beach which meant we had to walk over tiny sharp stones to get to the sand. During the walk, the heavens opened and we got soaked but he insisted we keep going. I recall moaning every step of the way to a not so impressed Sam, I dramatically exclaimed it was the "worst morning of my life". It was at that point that Sam stopped in his tracks and said "is there anything else wrong?" I looked back to him proposing. It's fair to say I have never felt so bad for being such a whinge! He later explained that he had booked a hotel in the city for the night which he couldn't cancel so he had to propose that particular day.
The "worst day ever" became the best by far!!"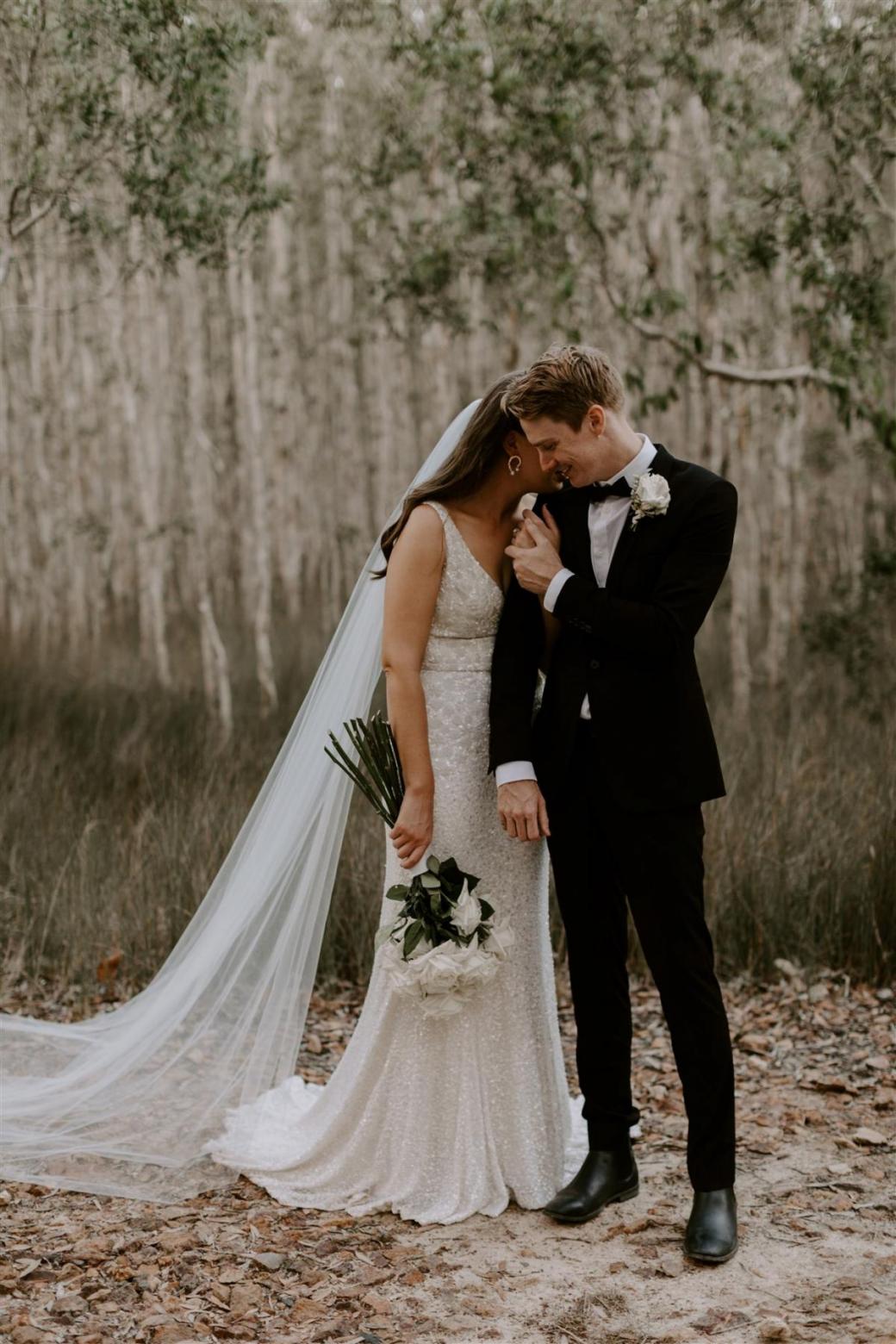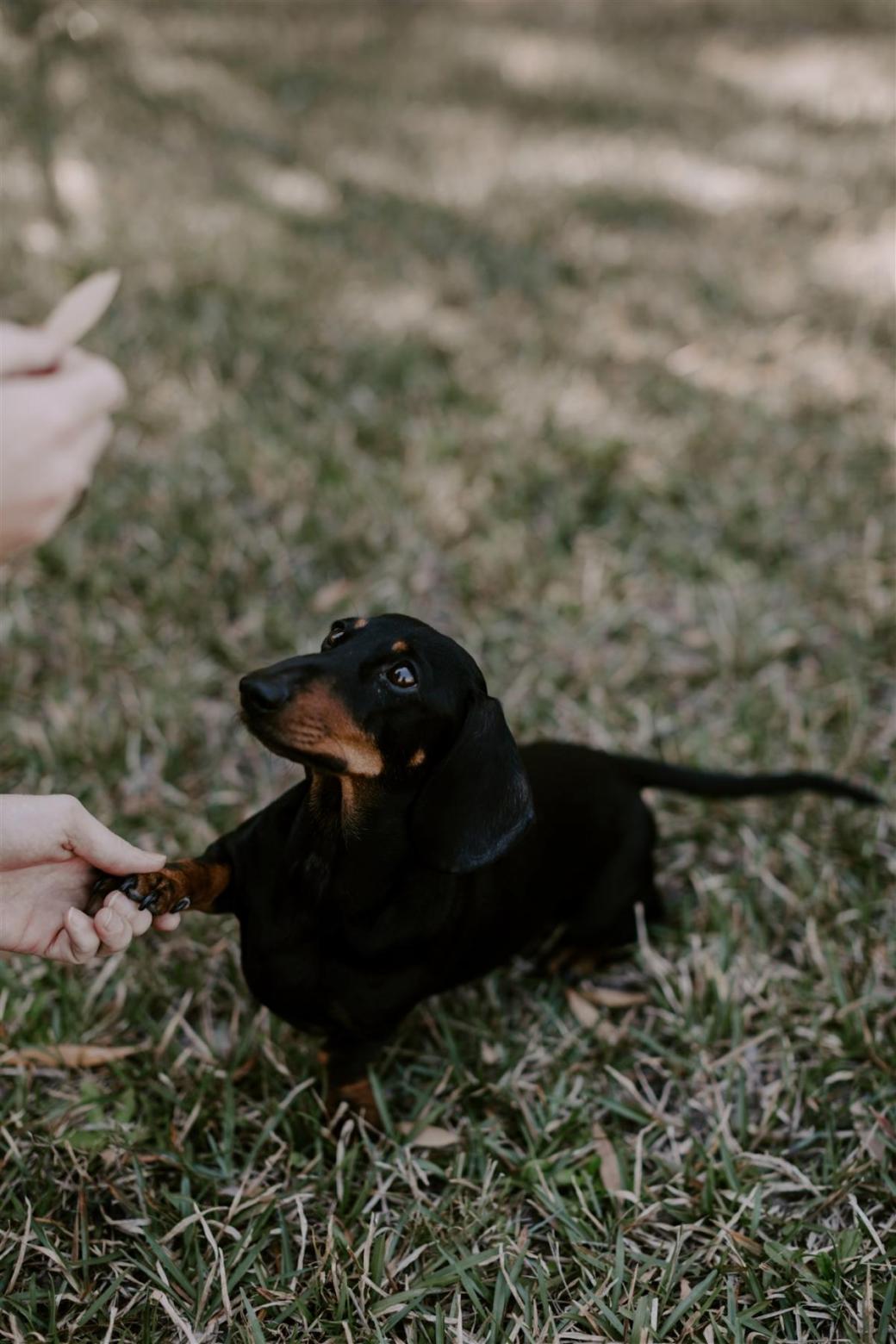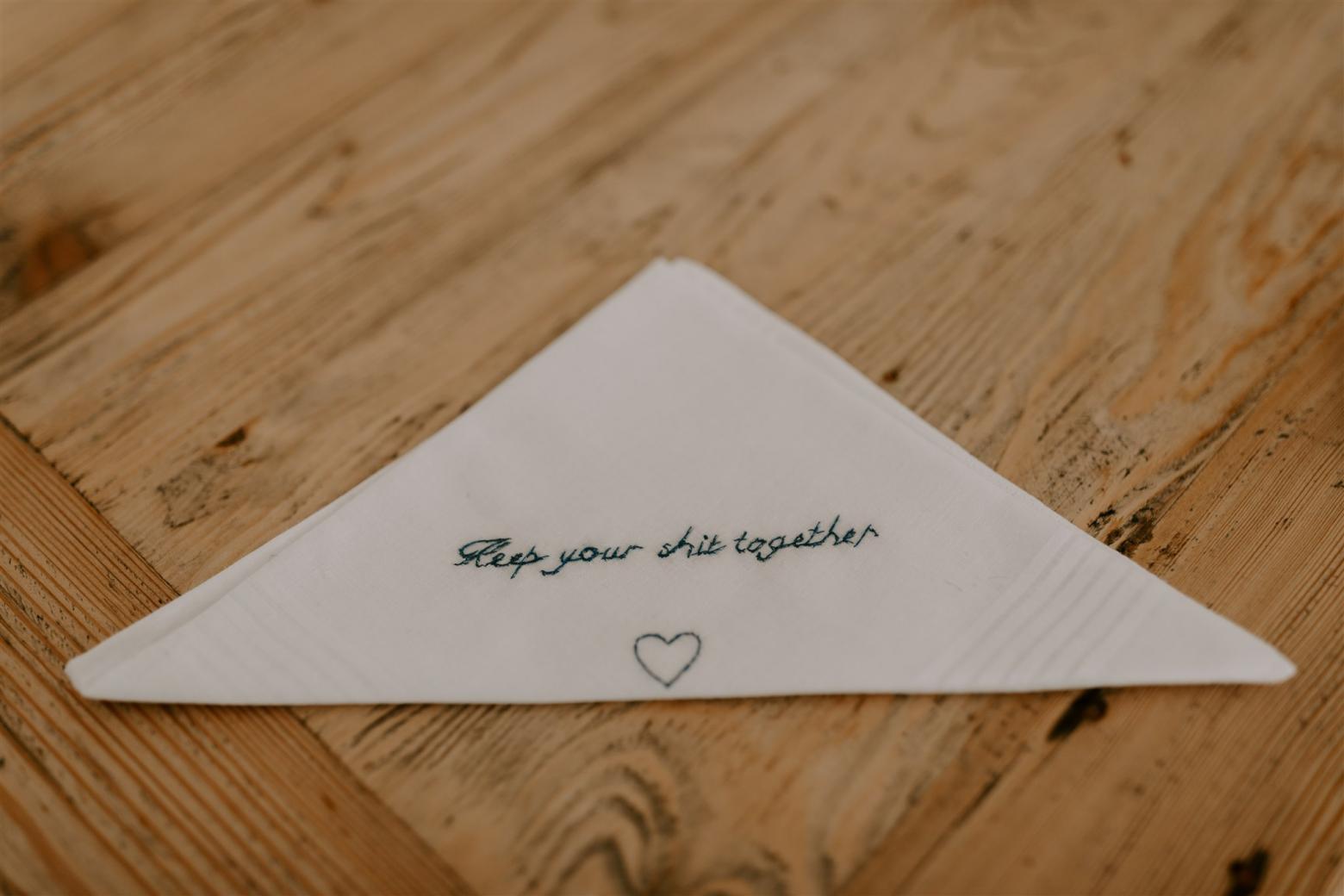 On the venue
On 11 acres of gorgeous gumtrees and open grassy spaces, Jemma and Sam were married on Sam's parents property on the stunning Sunshine Coast.
"I first visited the property about a year after we started dating, the minute I arrived I knew that's where we would one day get married. So when it came to choosing a venue we didn't need to look elsewhere.
My generous mother and father in law agreed to let us have the wedding there and they then spent the next 12 months meticulously working over every little bit of land to make sure it was perfect – all while we were on the other side of the country! I loved the flexibility of having a private venue because we could choose all of our vendors and create exactly what we wanted. It was a lot of work but I wouldn't change a thing!"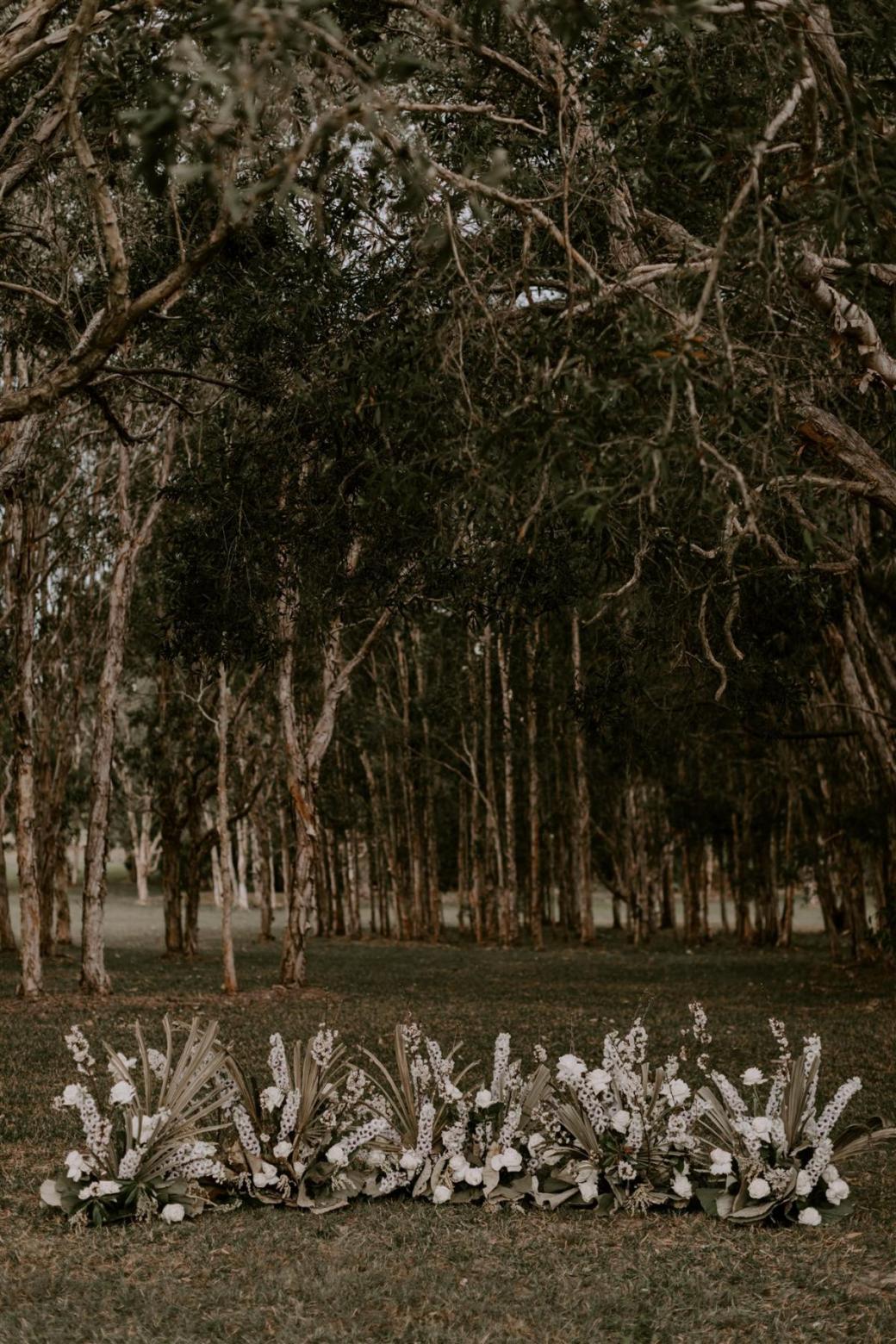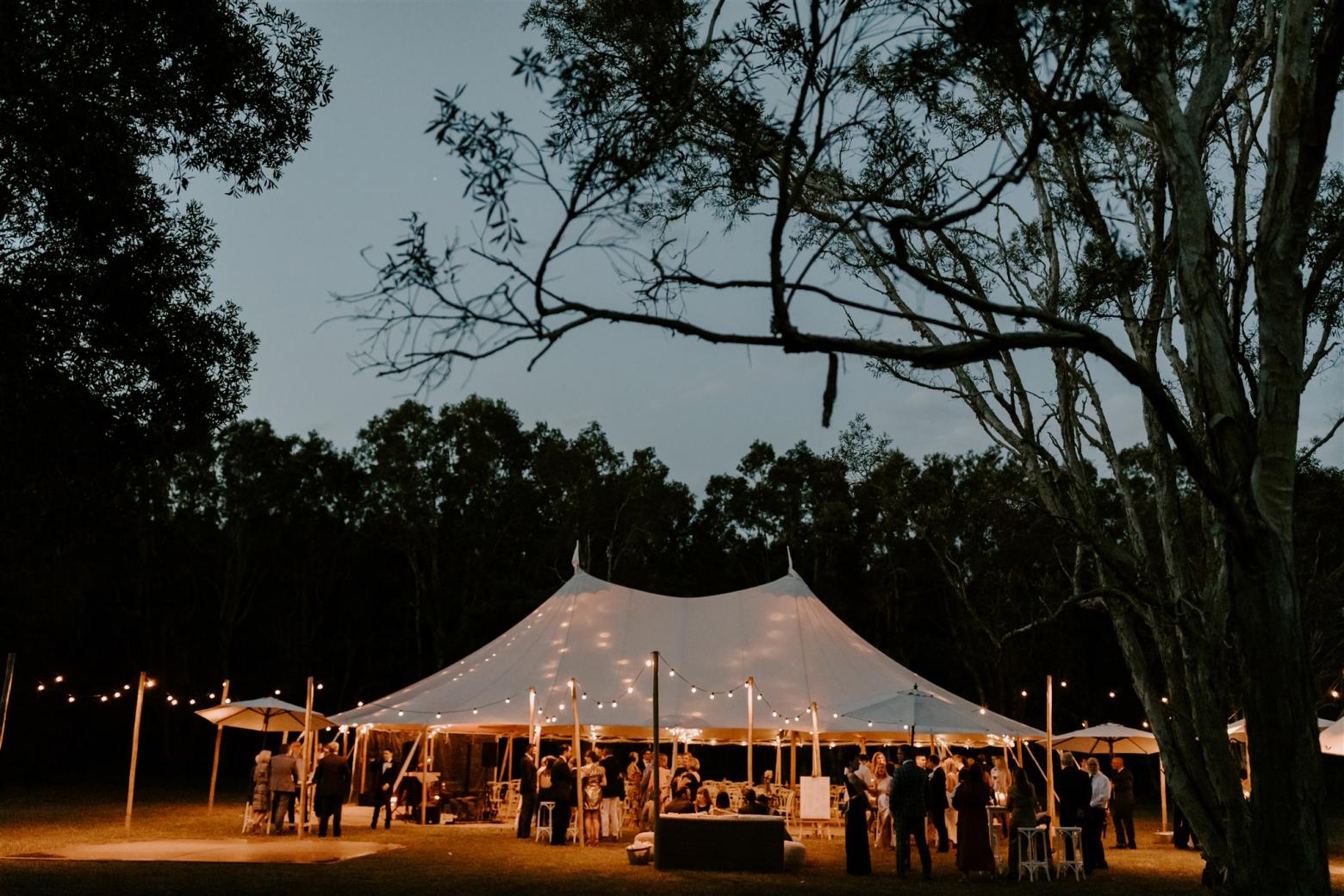 All the styling details
Jemma and Sam both agreed that they wanted to keep all of their styling classic.
This was kept this consistent from the bridal party to the table settings. As the venue itself was so beautiful the pair wanted everything simple, so that they didn't take away from the setting.
"I'm not huge on colour anyway so this meant a lot of white, natural greenery and small black accents for some contrast."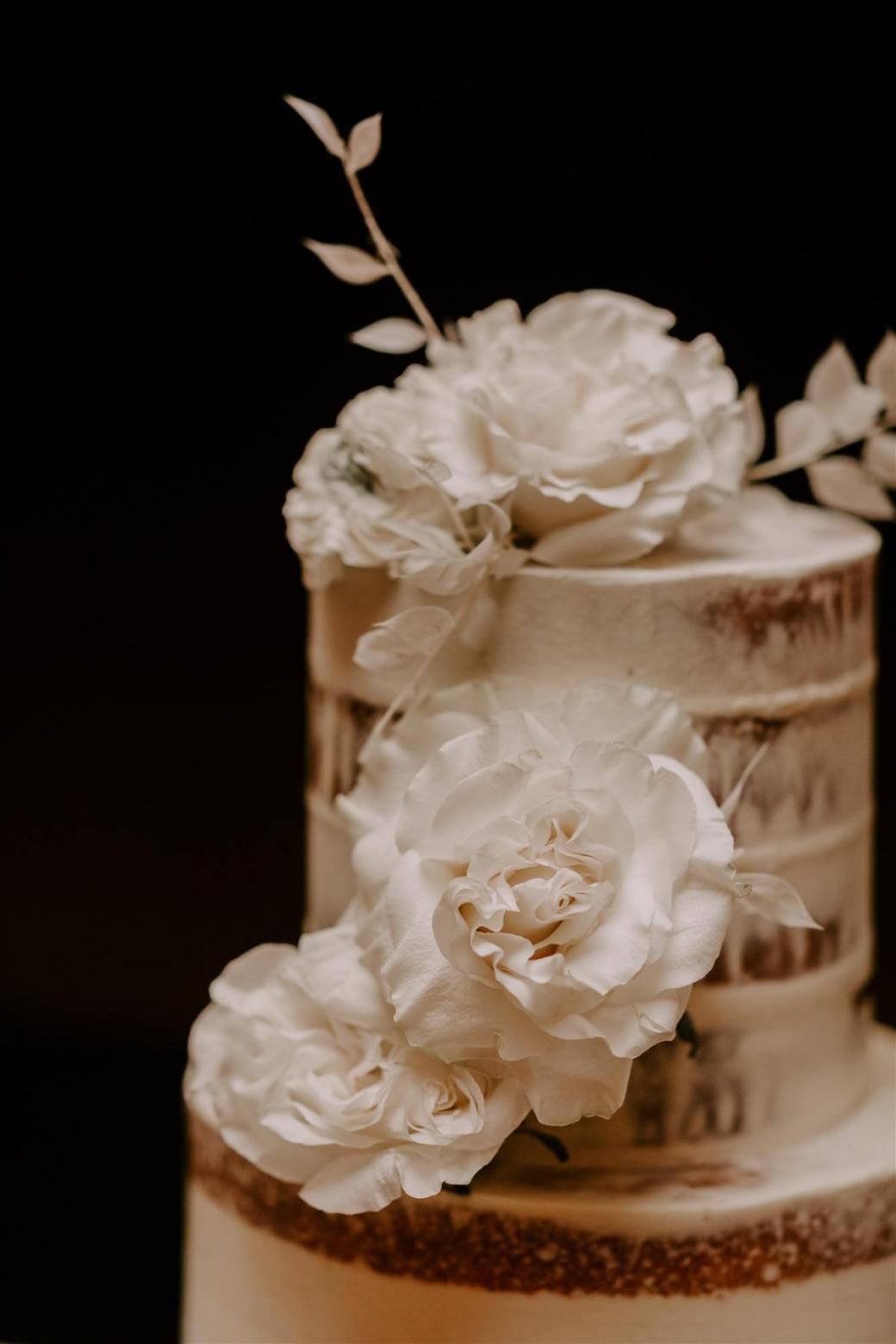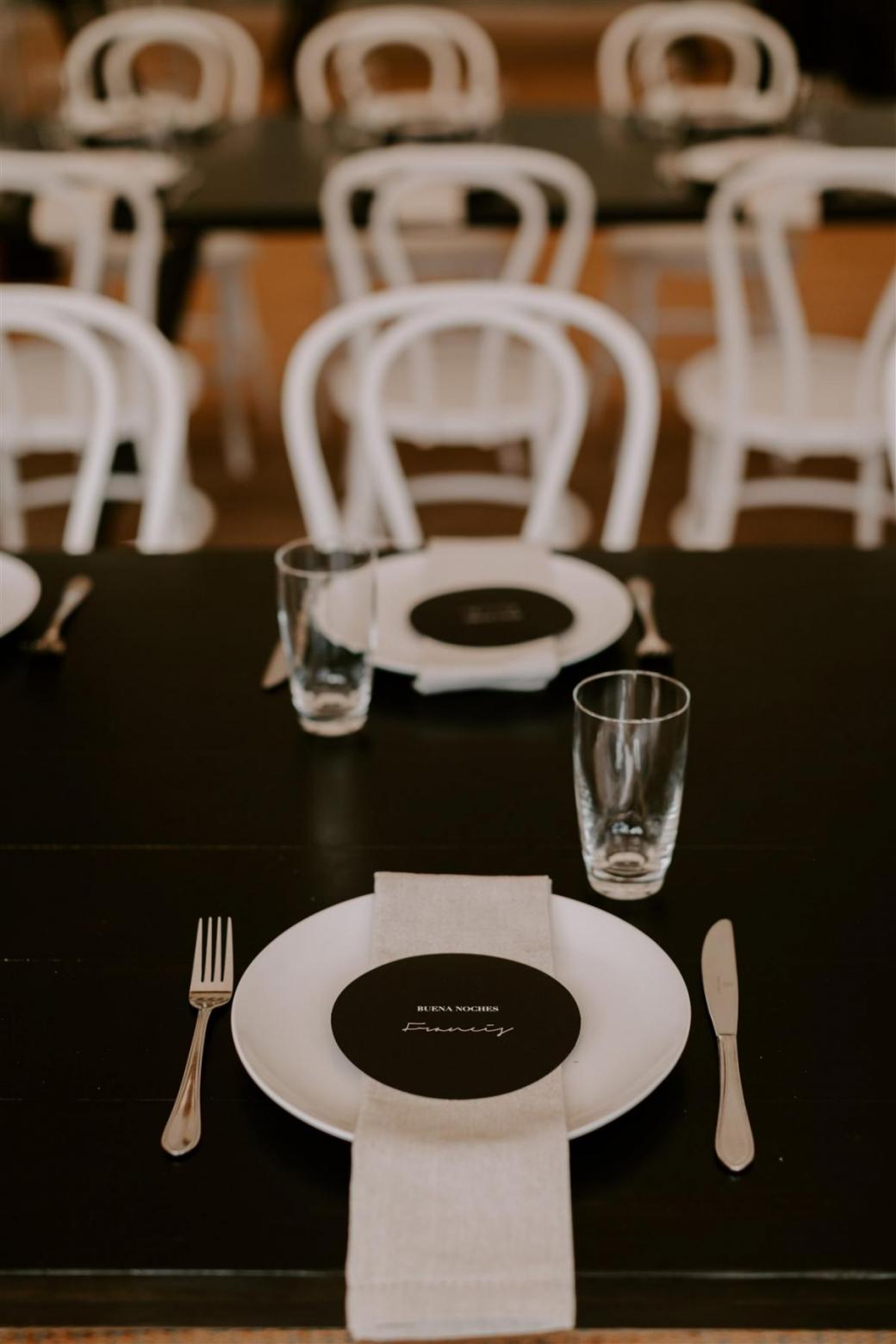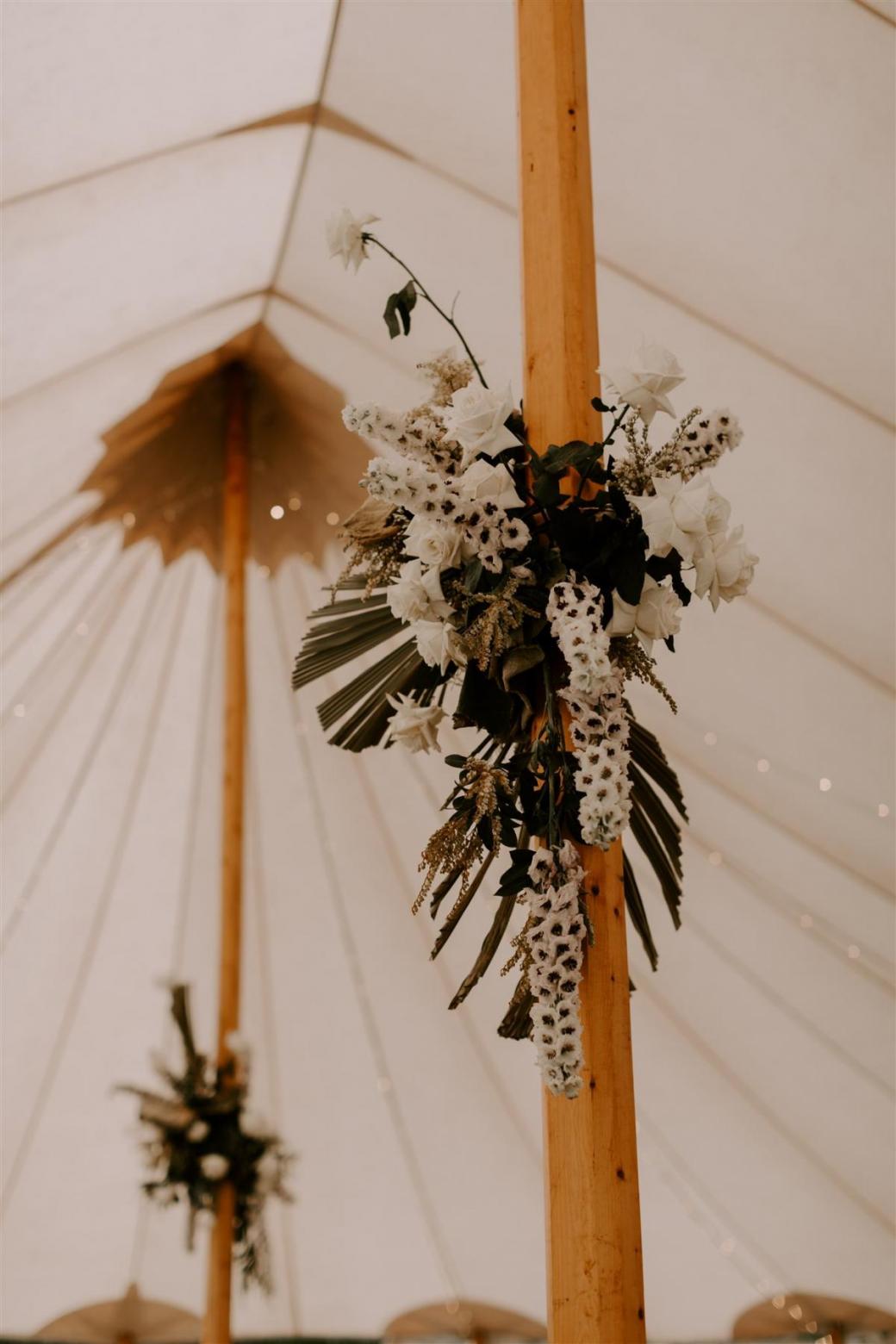 The Dress
Jemma wore our Georgina gown from our LUXE collection. A beaded fit and flare gown she found in our Perth boutique.
"Almost a year before our wedding, I purchased a dress from another boutique. 10 weeks out from the big day there was no sign of my dress so I had to find another dress – quickly!!! I went back to look through the dresses I'd saved on Instagram and found a few KWH gowns. I sent an online enquiry on a Friday afternoon and within the hour I had a call from the Perth boutique offering to squeeze me in for an appointment for the next day.
I couldn't fault the experience. I thought being so close to the wedding that I would have to choose from a smaller selection of gowns, but the amazing Alanna allowed me to try on anything and everything. At no point did I feel rushed and by the end of my time slot I felt I'd tried on enough styles to have made the right decision."
"I absolutely loved the glitz and the way the gown moved when I walked. The cut hugged me in all the right places and for someone who is super self-conscious, the dress made me feel like a million dollars."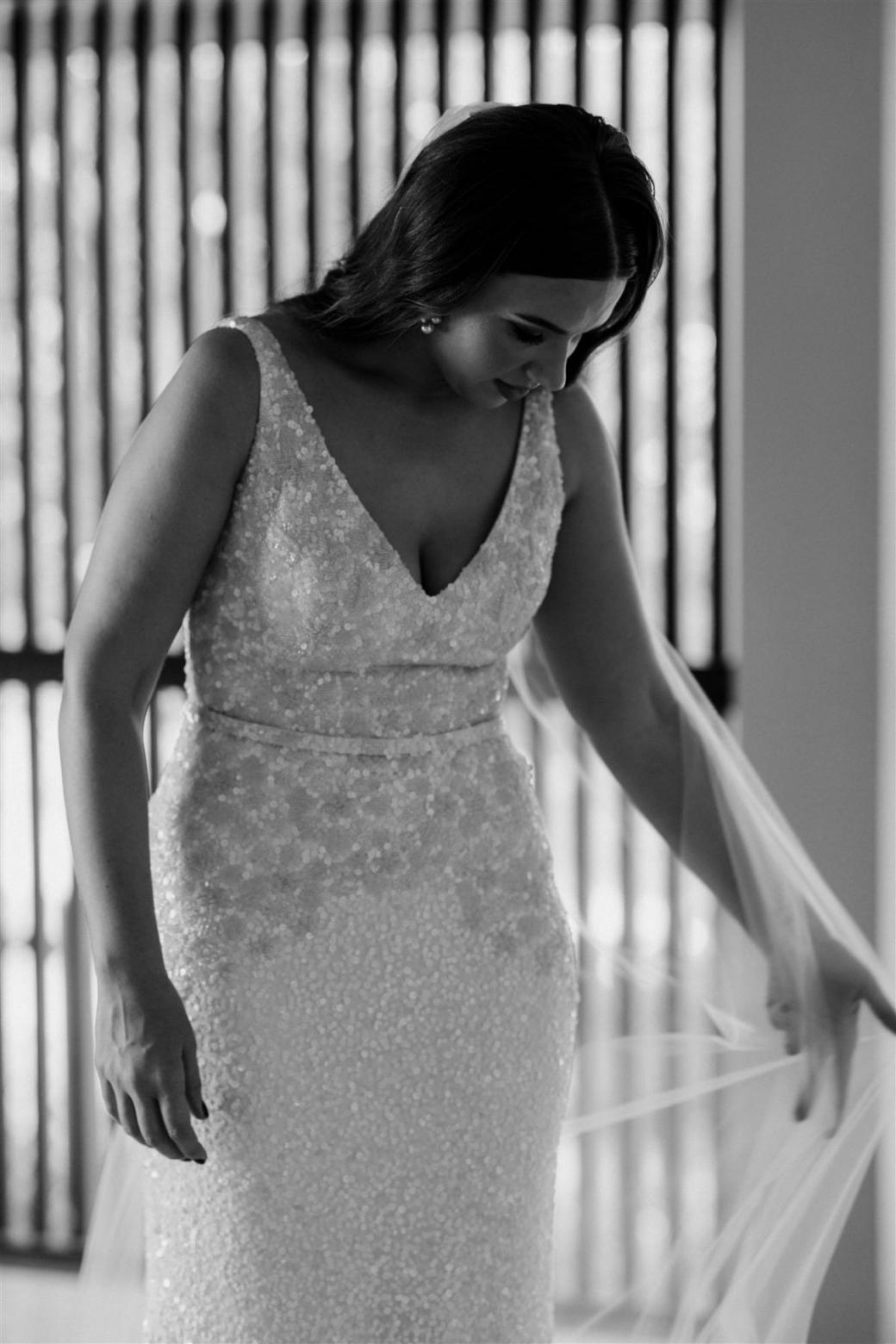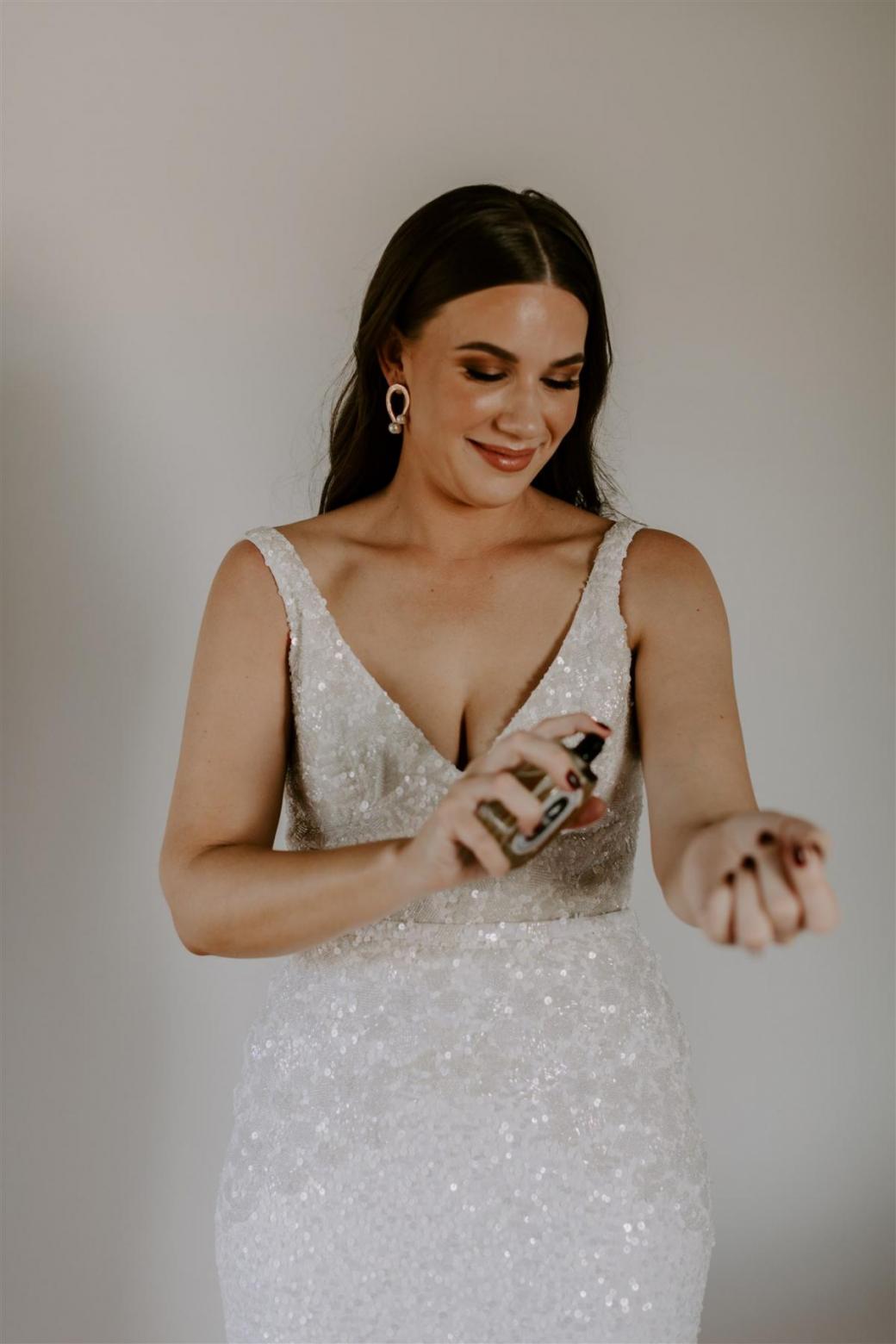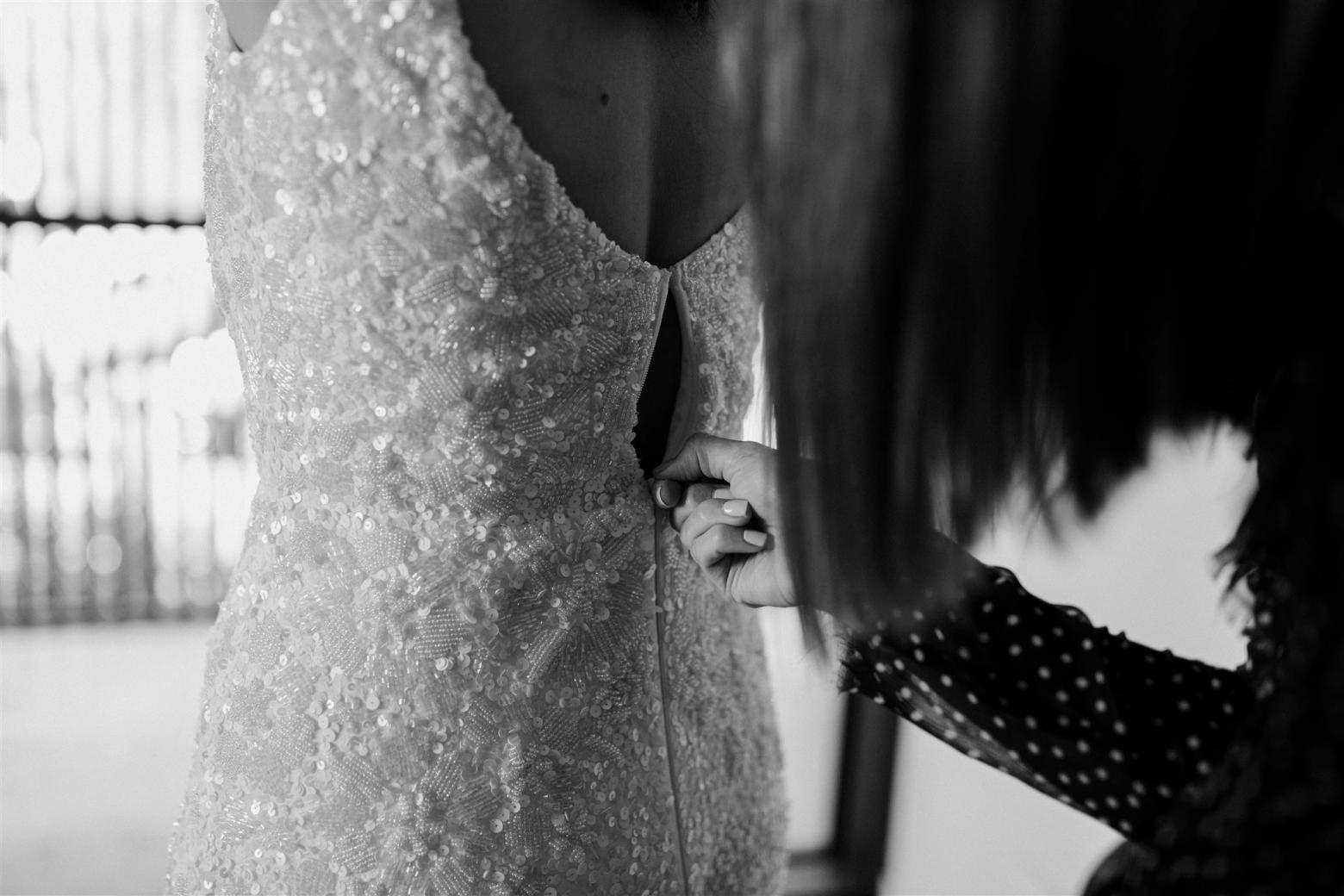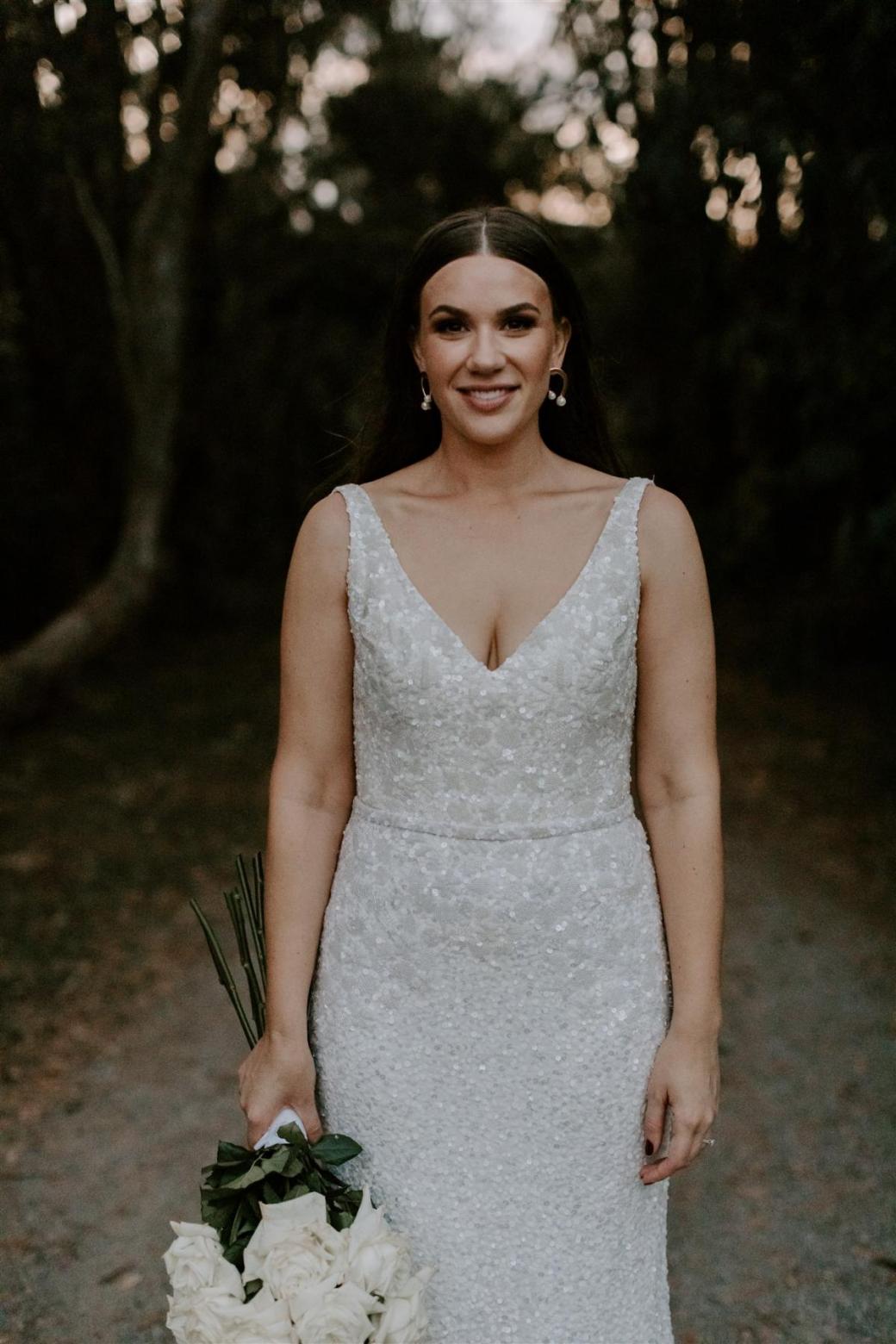 Accessorising
Jemma wore earrings from Sabo Skirt, square toe nude heels from ASOS and finished her look with a one-tier cathedral length tulle veil.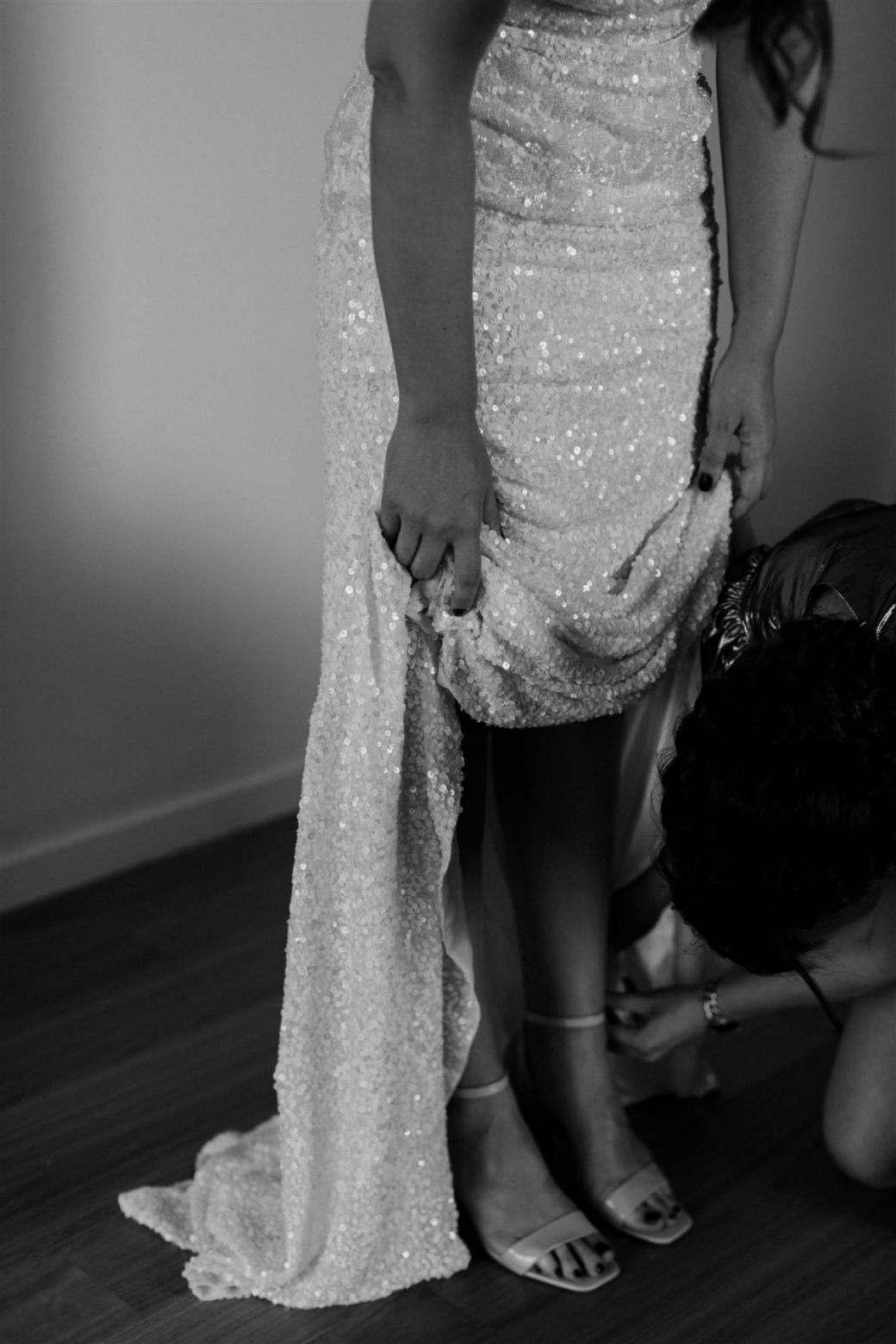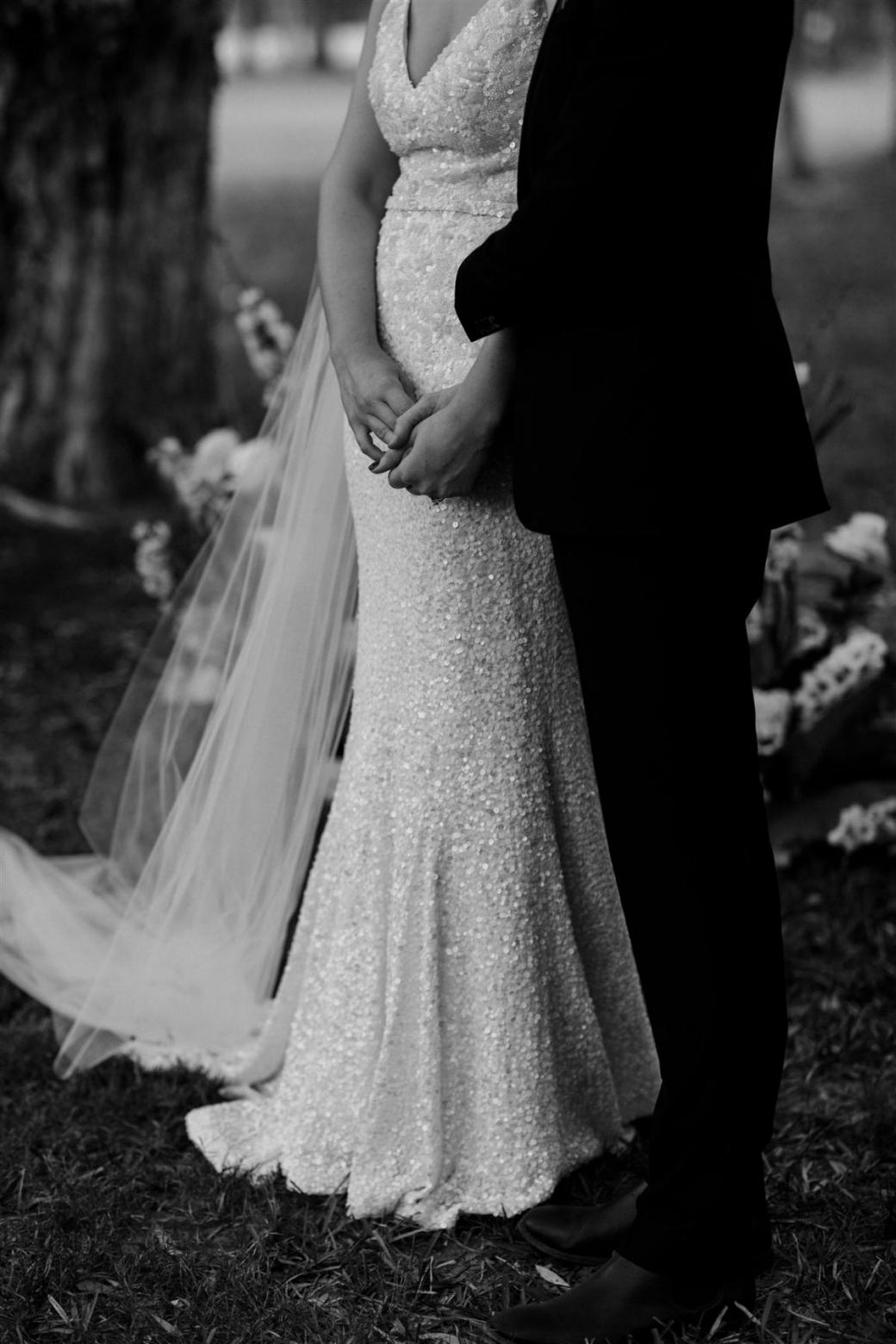 Gown hunting tips
"Try on anything and everything!!! Of the list of prerequisites I had for my dress, it could not have been more further from anything I'd imagined. I wanted a flat matte fabric, a very simple cut, fine straps, with absolutely no embellishment. When I put on what I thought I had wanted I didn't get "that" feeling that I was expecting. Yet when I first tried on my glitzy dress it felt so right!"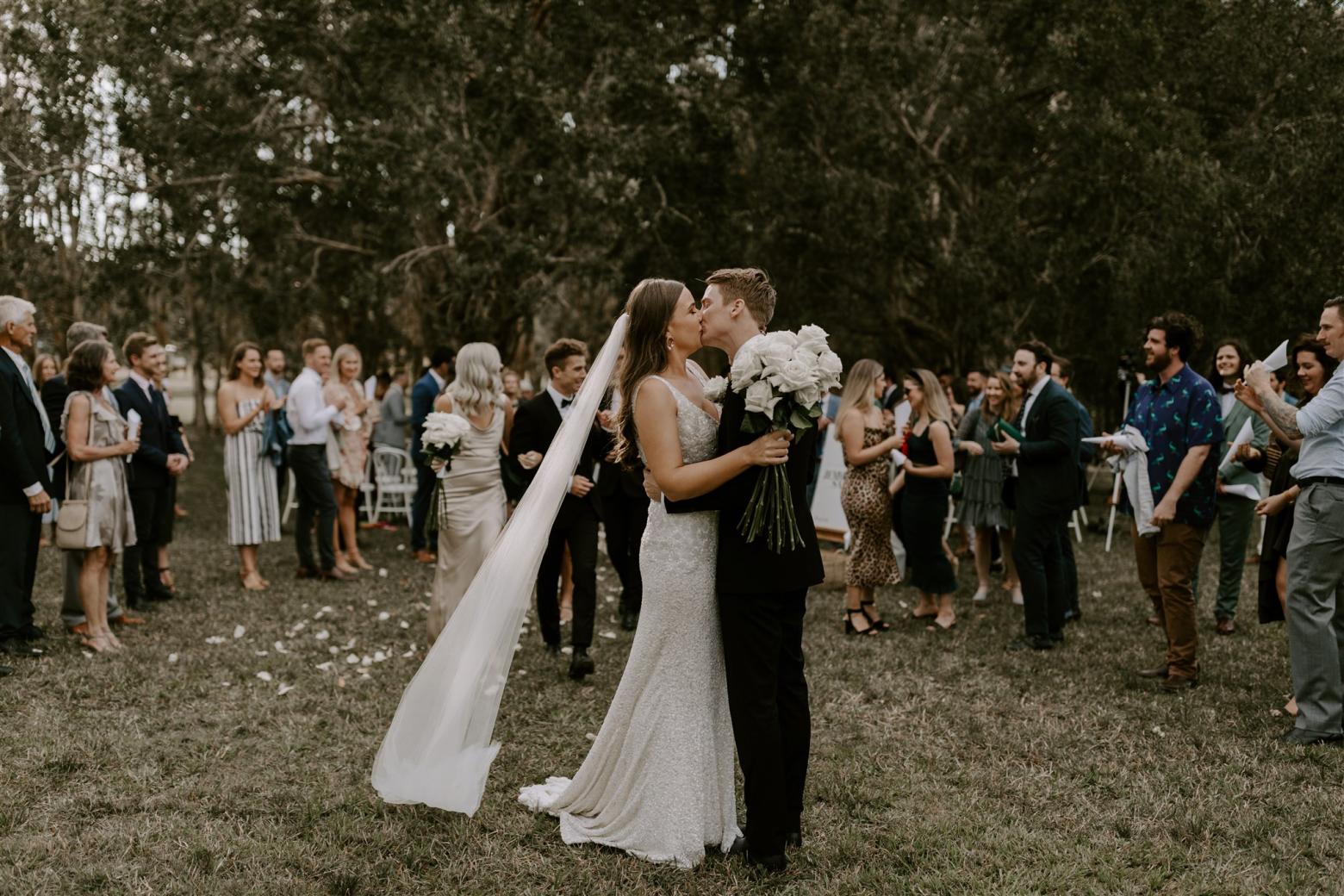 What does love mean to you?
"Love is the BEST! And it means everything to be in love with your best friend."