Hannah & Angus' Idyllic Coastal Ceremony

Time stopped as the newlywed couple stood on the beach looking out at the endless horizon, imagining the future that lay ahead. They had come so far from the time they met at Kai Iwi Beach, where Angus was having a few drinks with his brother, and Hannah was visiting a friend. After a few years, dating long distance, times of disappointment and times of excitement, the two were finally getting married at an idyllic New Zealand ceremony. She wore the Margareta beaded gown from the LUXE collection, which captured and reflected every ray of light. In those seconds, the world washed away, the photographer vanished, and the onlookers no longer mattered. 
Just over the rugged coastline, their guest continued to dance beneath the fairy light arbours surrounded by pure white florals swaying in the wind. It was a radiant day full of joy as the two committed their lives to one another.
On the proposal
Although asking for a woman's number is daunting, Angus knew Hannah was worth the momentary vulnerability. Thankfully, that one bold move lead to a relationship that would last for years to come. 
But he hadn't got the girl just yet! As the pair headed up northland to Cape Reinga for a friend's wedding, Angus' anxiety began to fester on the long car ride, leading to an irritable bladder and frequent rest stops. 
"I was getting increasingly annoyed at the number of times we had to stop for Angus to go the bathroom. When we arrived at Cape Reinga, we were enjoying the stunning views of the very top of NZ and the meeting of the oceans, and overlooking the very iconic lighthouse. I was trying to hustle him down to the lighthouse to get a photo for Instagram, but he was sort of lingering, not wanting us to rush down there. Next thing, Angus was down on one knee, with the most stunning ring (made by his friend Zoe Porter Jewelry), asking me if I would spend the rest of my life with him. It was a holiday we will remember for the rest of our lives."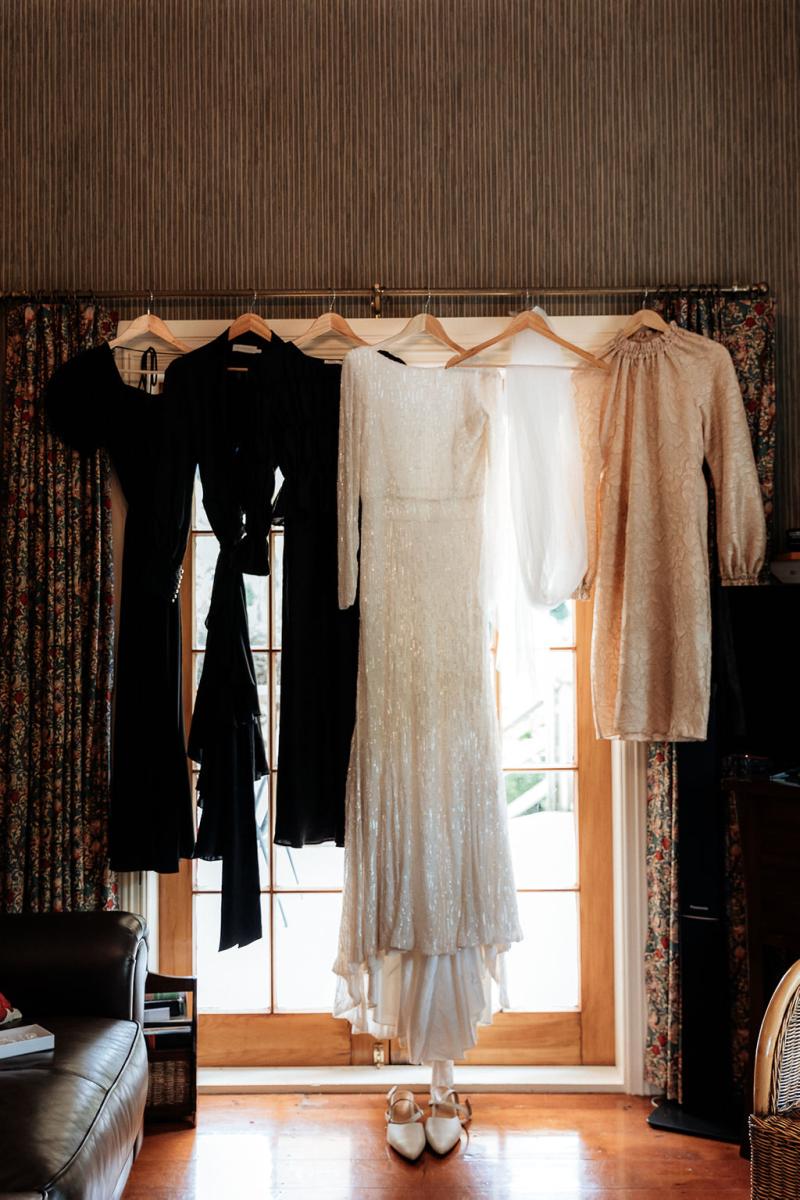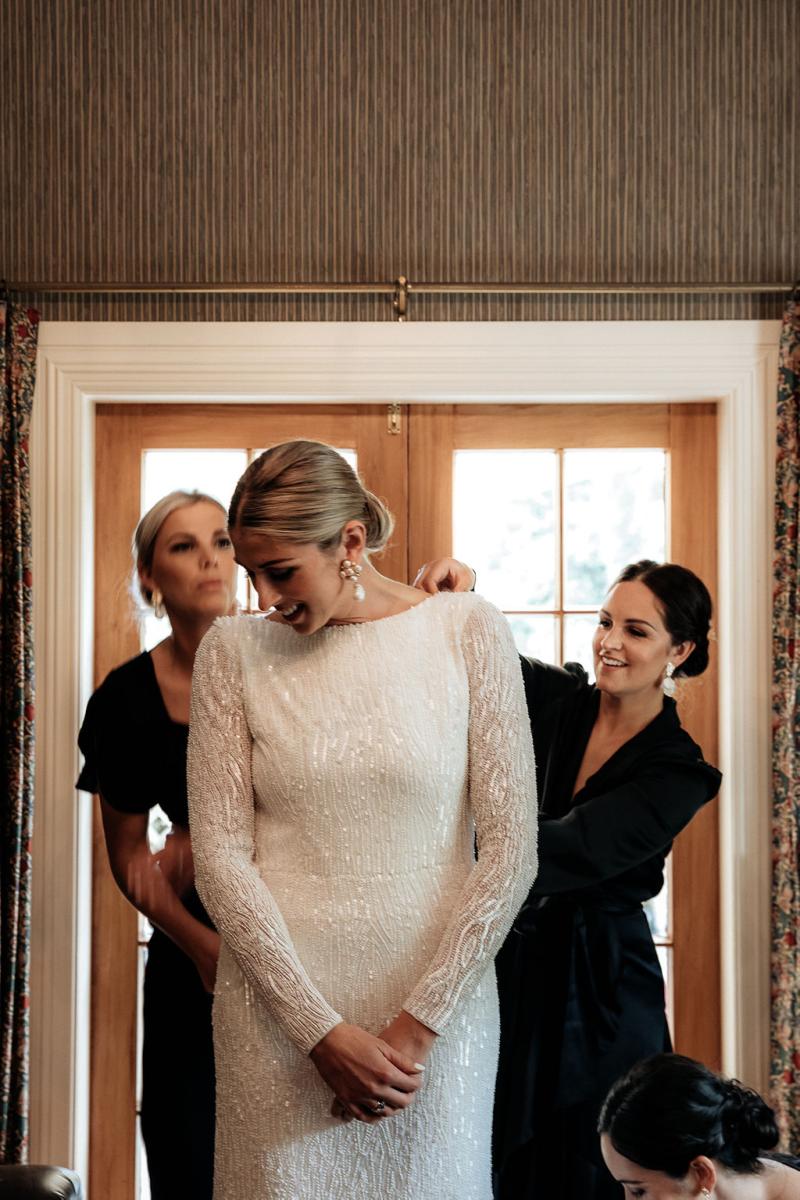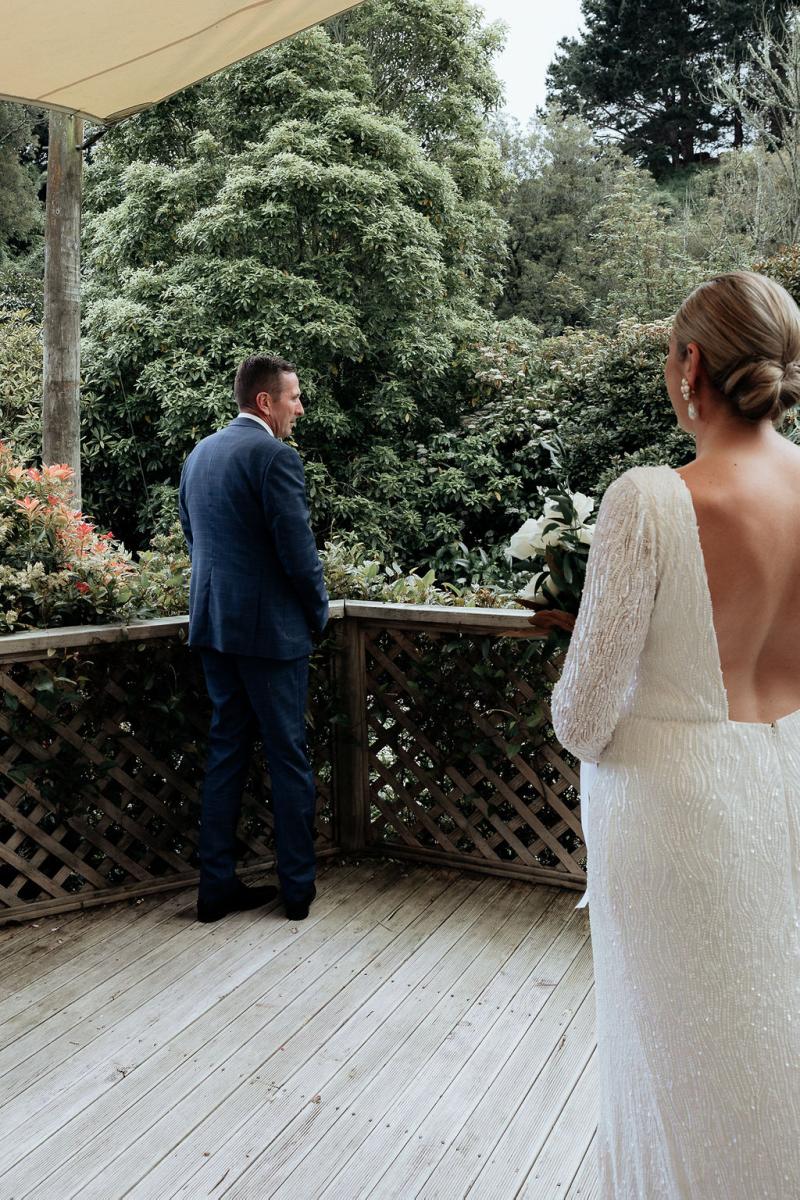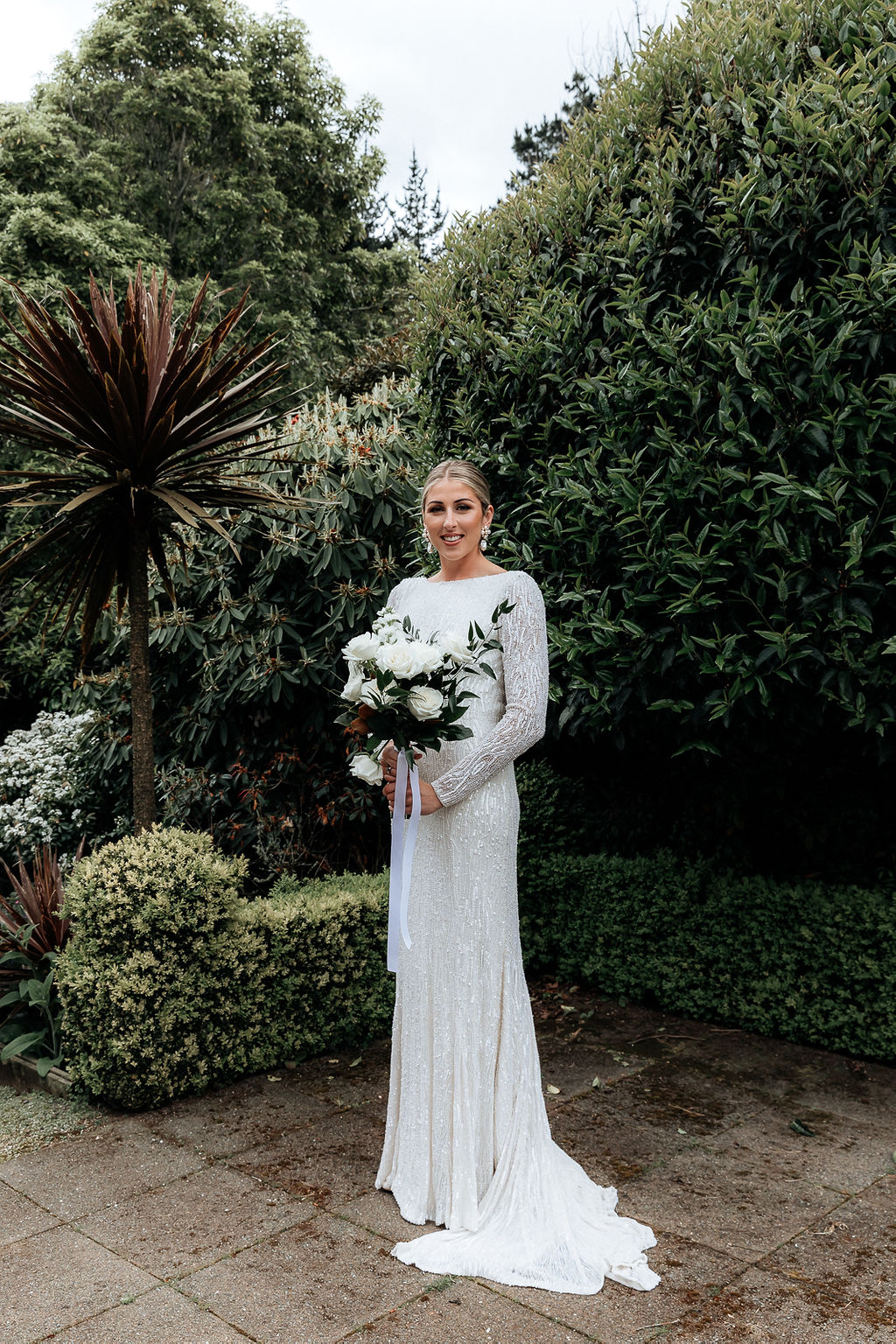 On the venue
Although COVID stole their original venue and date of choice, Angus and Hannah were thrilled to wed on her family's farm in South Taranaki.
"For me, getting married at home was so special, and my parents' coastal place has a stunning garden with views of Mt Taranaki, which suited us both perfectly."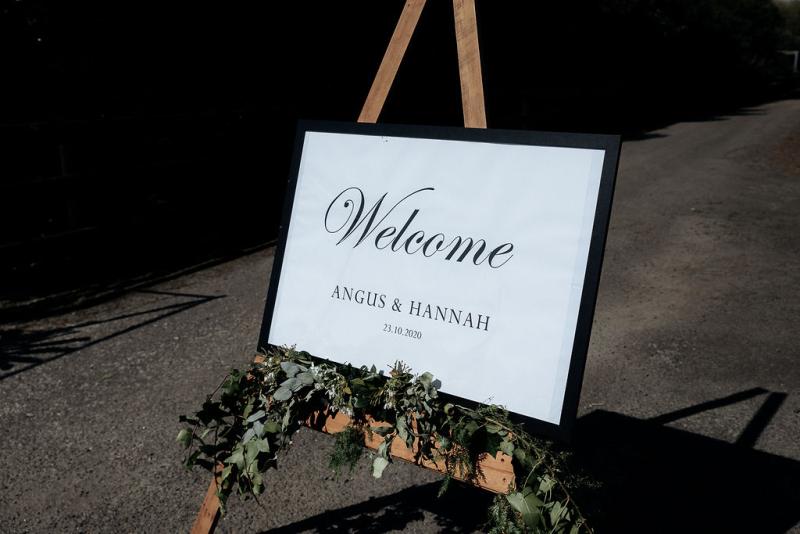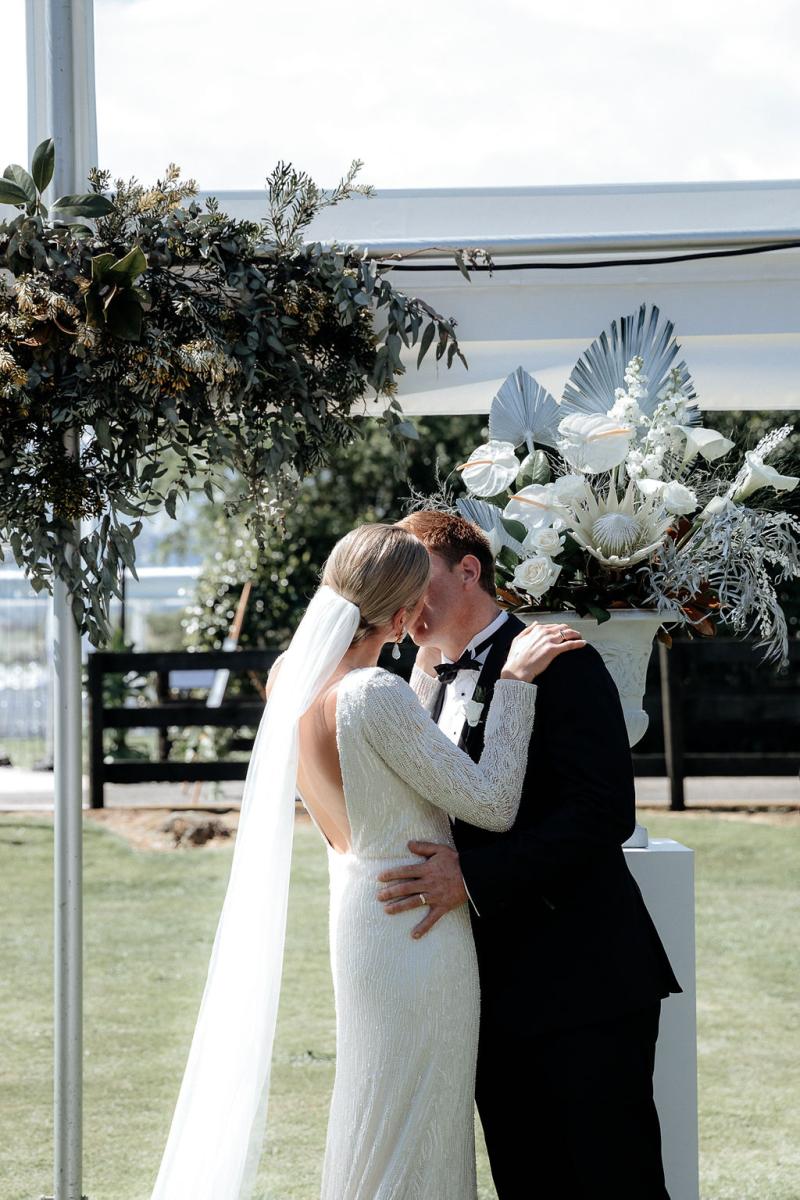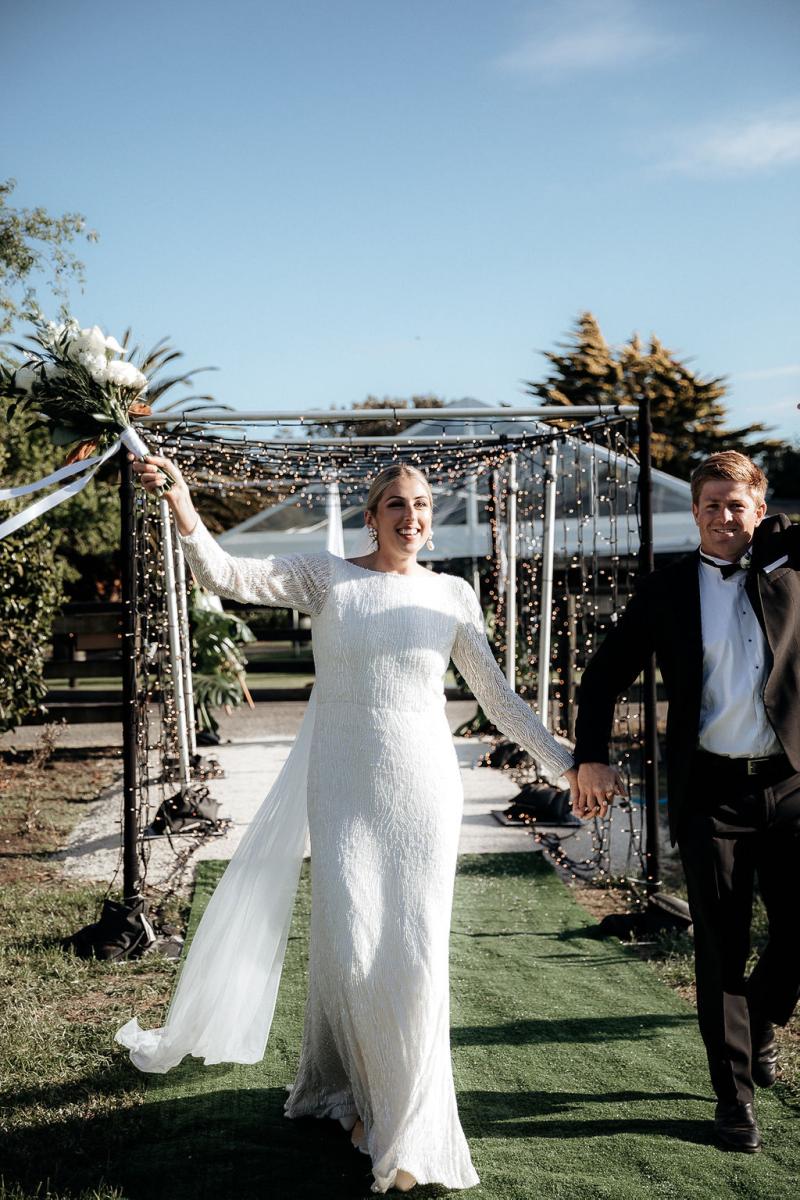 All the styling details
Unlike most brides, Hannah did away with the status quo and did not rely on a Pinterest board to curate her big day. Instead, she layered every detail on a foundational aesthetic of two clear marquees, set amongst the garden greenery. 
"We wanted to make the most of the views & surrounding greenery, so the clear marquee options were perfect. I love lighting so the wedding was kept really simple with just beautiful lighting, candles and greenery installations. Angus and I love good food and wine, especially when sharing with friends, so we opted for white tables with ghost chairs and beautiful simple table settings so that there was plenty of room for sharing the amazing food & wine."
Lucy from LL Hire took that vision and ran with it, adding light tunnels and other minimalist elements. Angus's mom even pitched in creating hanging installations above the marquee which, "tied the whole look together in the end."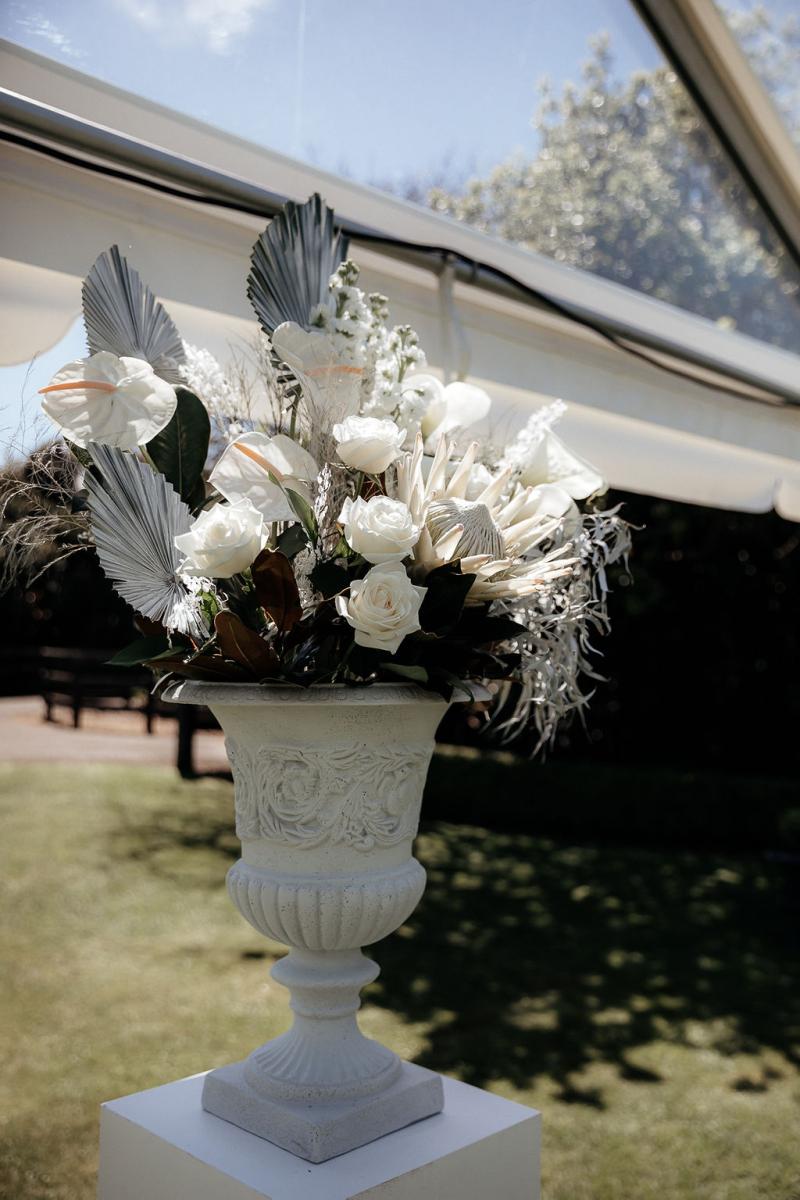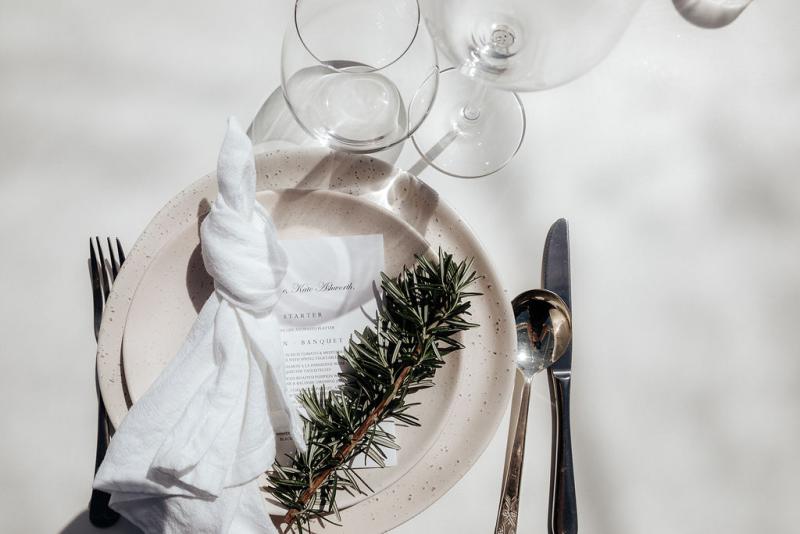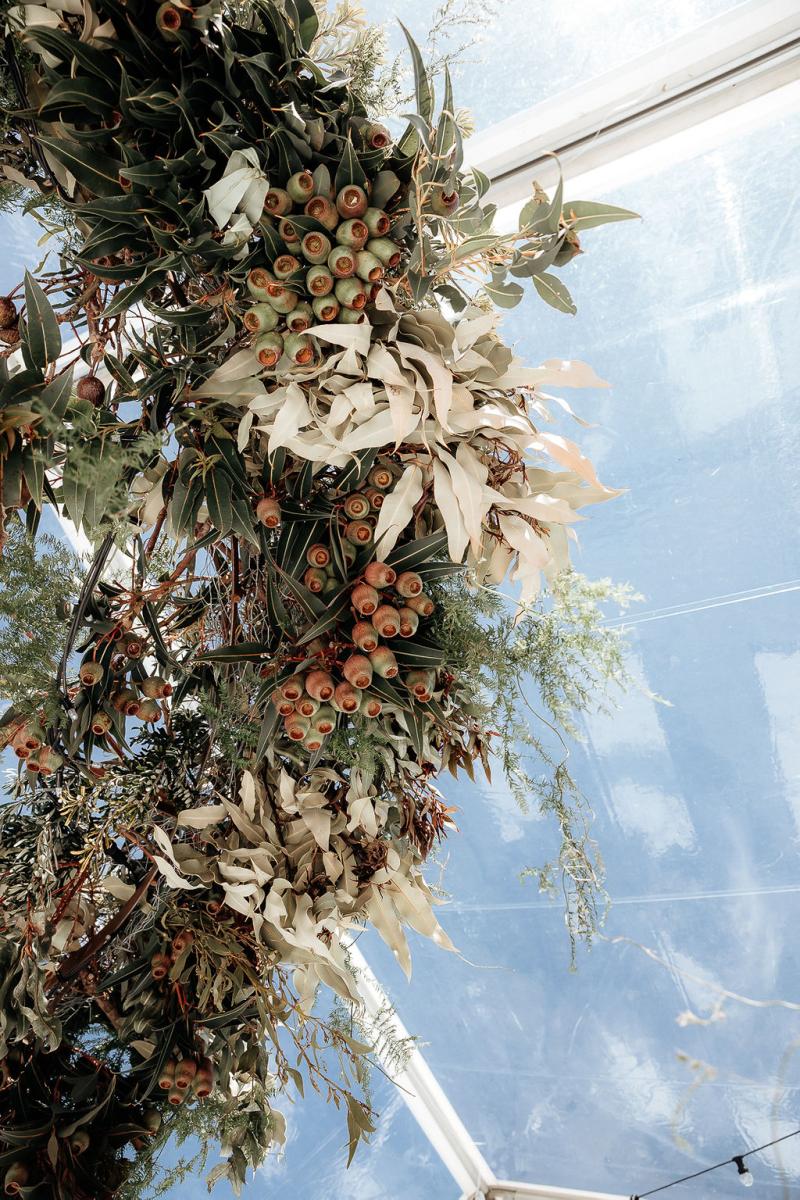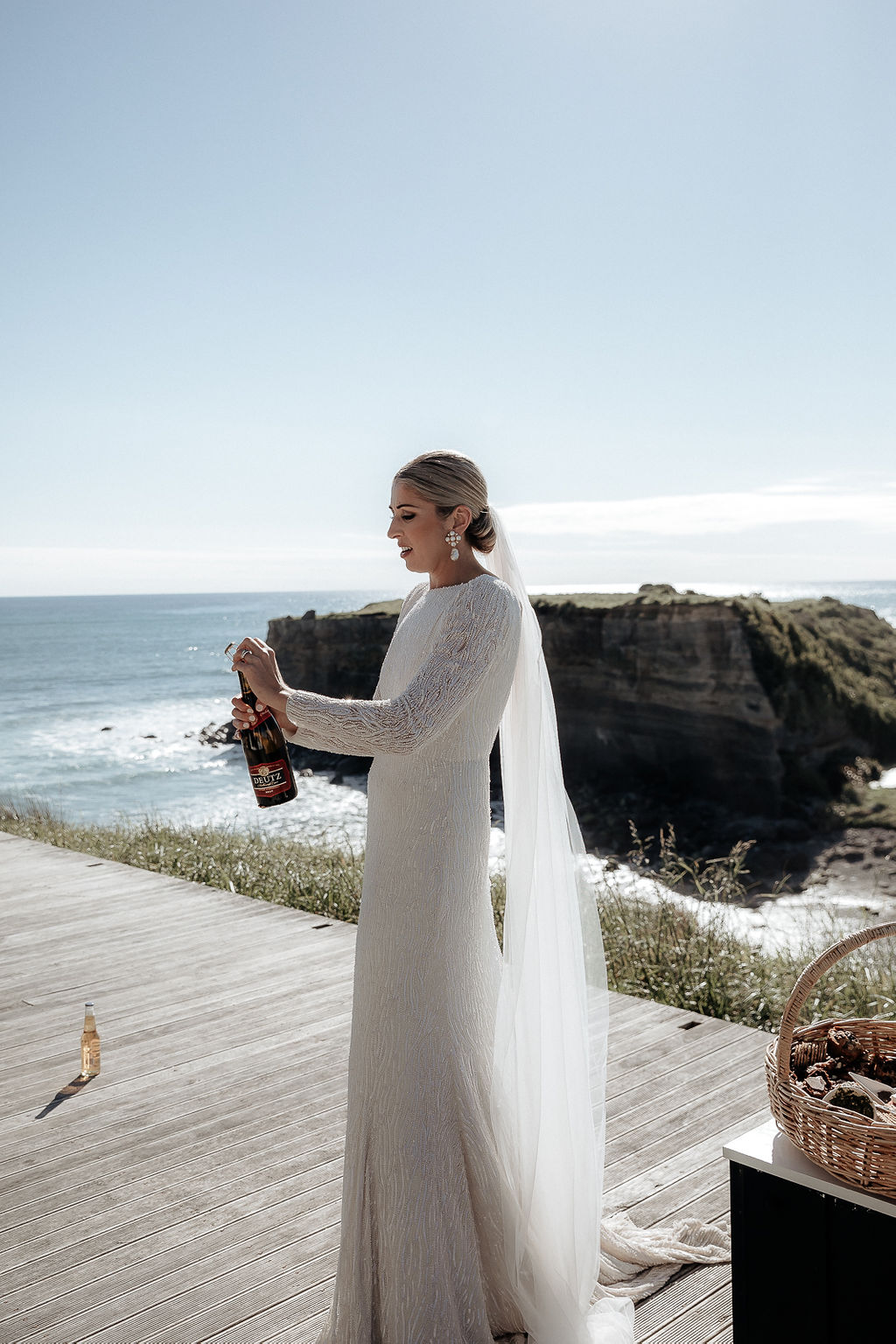 Highlight of the day
"I loved every single second of the day, but the highlight would of definitely just being with our best friends and family as there are not many occasions in life that you ever get to do this. During the speeches, it was just so nice to see our families and friends come together to share our love with us, and we had such a relaxed, easy vibe throughout the whole day and evening.

After dinner, I also changed dresses into something my brother had made me. He is a fashion designer based in New York now and couldn't make it back for the day, so to have this dress made by him was just really special."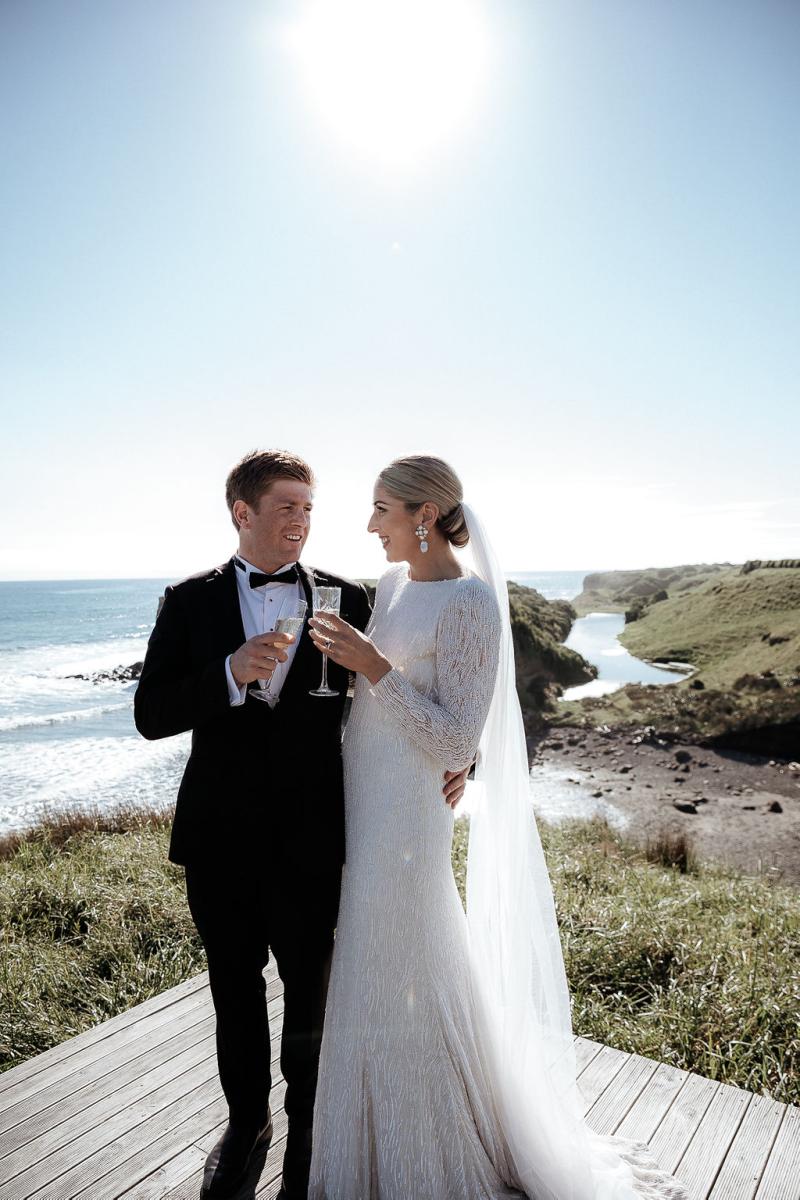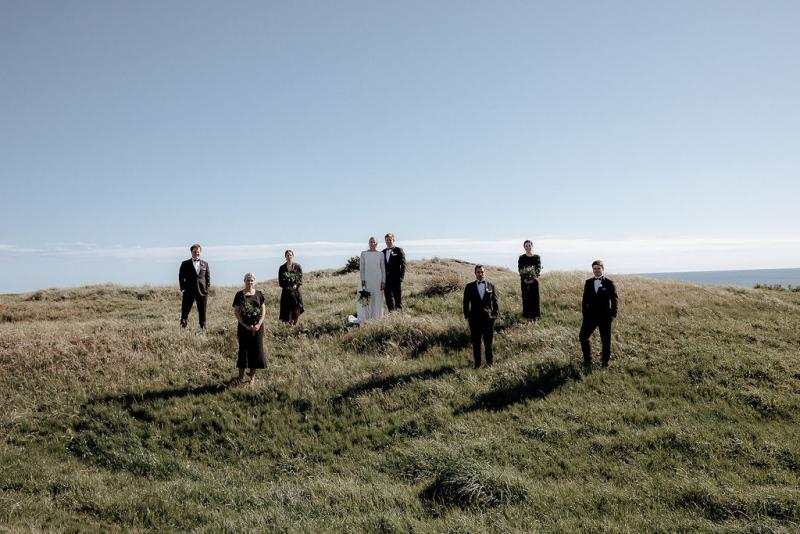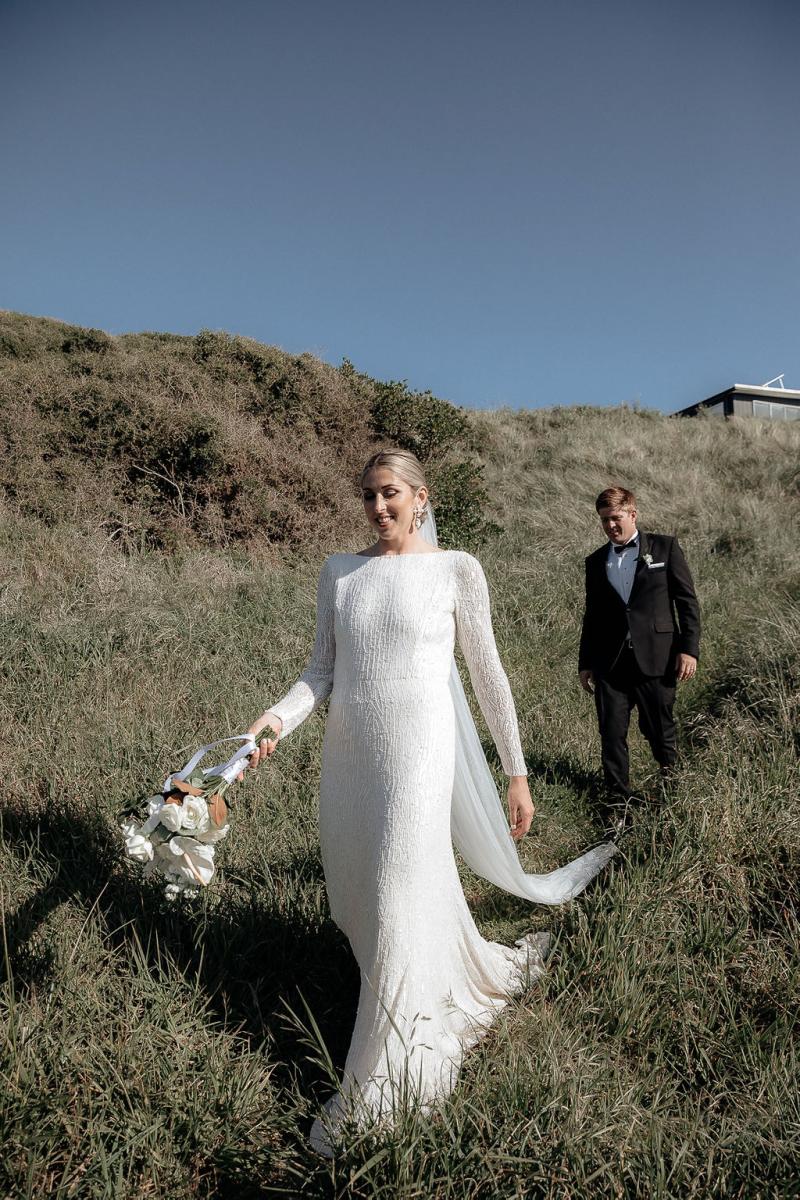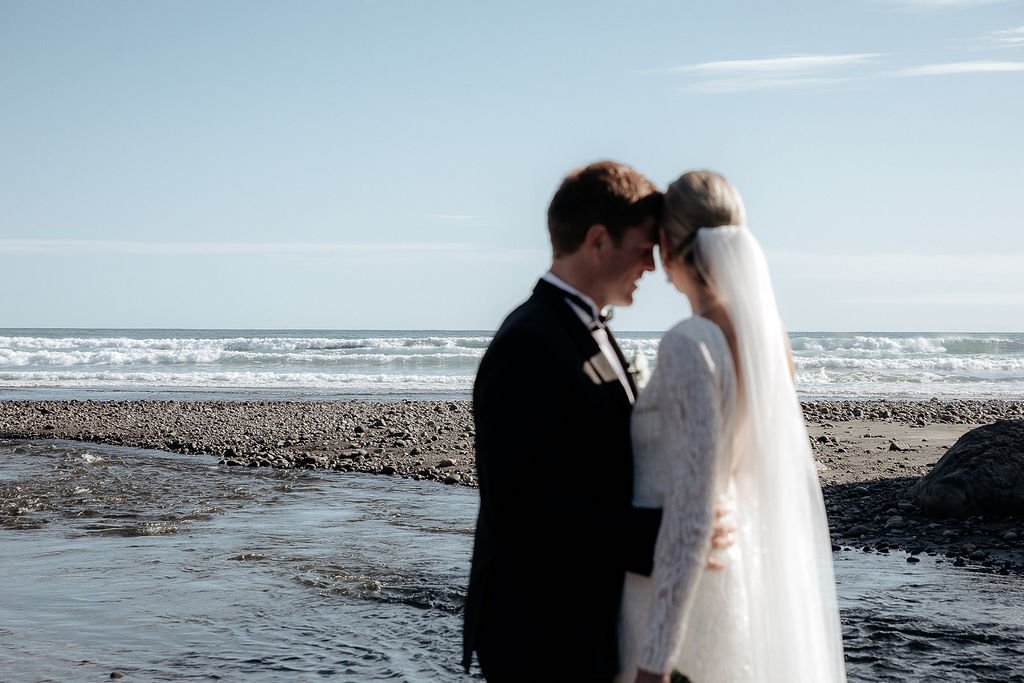 The Dress
When it came to the dress, Hannah had a flair for the unorthodox. Although the Margareta gown from the Luxe collection is a crowd-pleaser, the way Hannah said "yes to the dress" was far from ordinary. Unlike most brides, she knew exactly what she wanted. 
"After a couple of weeks of basically just searching for ideas and options online, I showed my mum the Margareta Gown and basically just said, 'I love it, should I just get it?'. She loved it too, so all the way from rural NZ, we called the KWH Sydney store, who were able to put the dress aside for me where I was planning to collect it when we went to Sydney later in March. My friends thought I was nuts, they all told me I could not just pick a wedding dress by looking at it on Instagram or without at least going to try some other styles on but I was adamant it would be perfect."
However, COVID derailed her plans again, but the amazing women at the KWH Sydney boutique made her dreams come true by shipping her Margareta gown straight to her NZ doorstep. The dress was perfect!
"I loved it, and other than needing to be hemmed, it was exactly what I wanted. I also loved that it made me just feel so comfortable; I didn't need to wear any crazy uncomfortable underwear or worry about having a tan. The dress was just relaxed and fitted the type of person I am perfectly."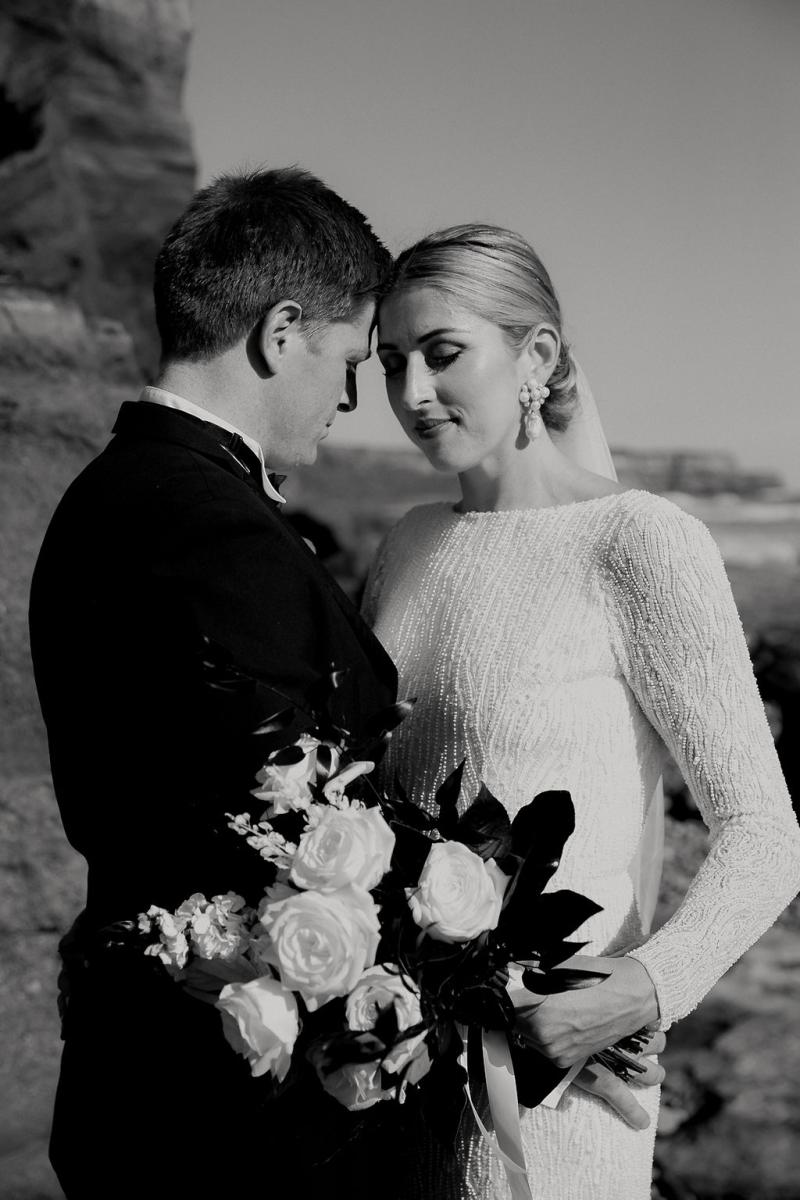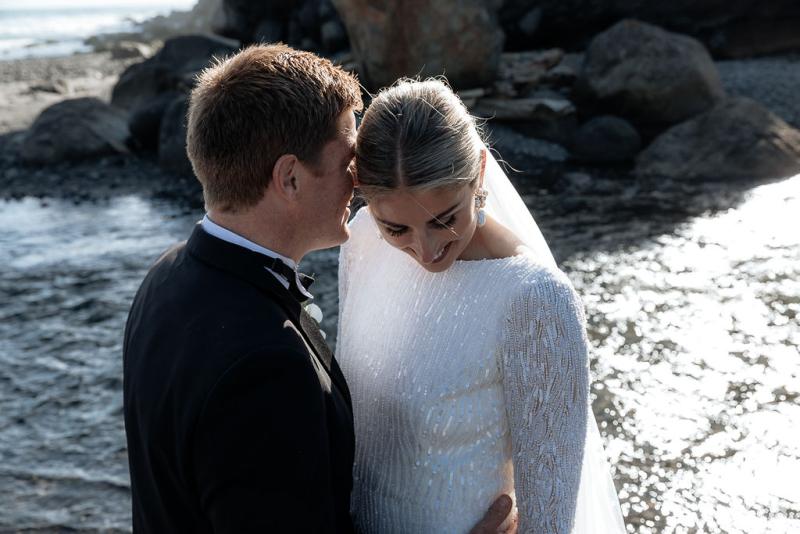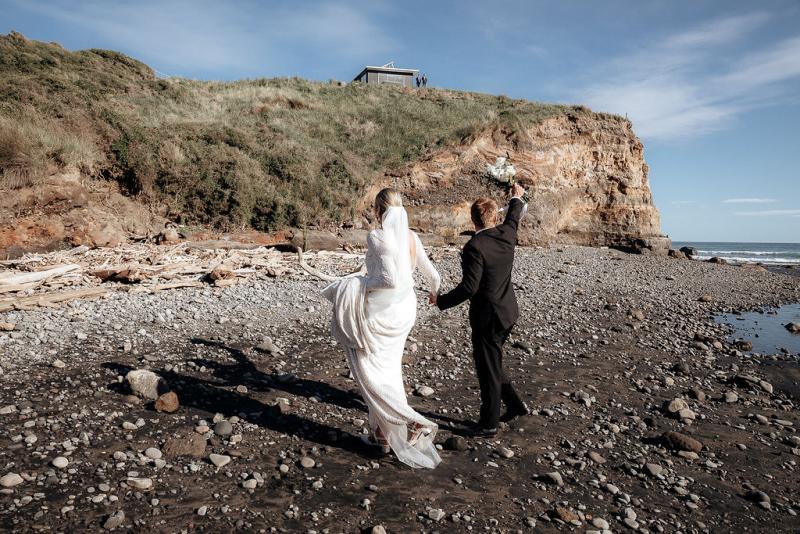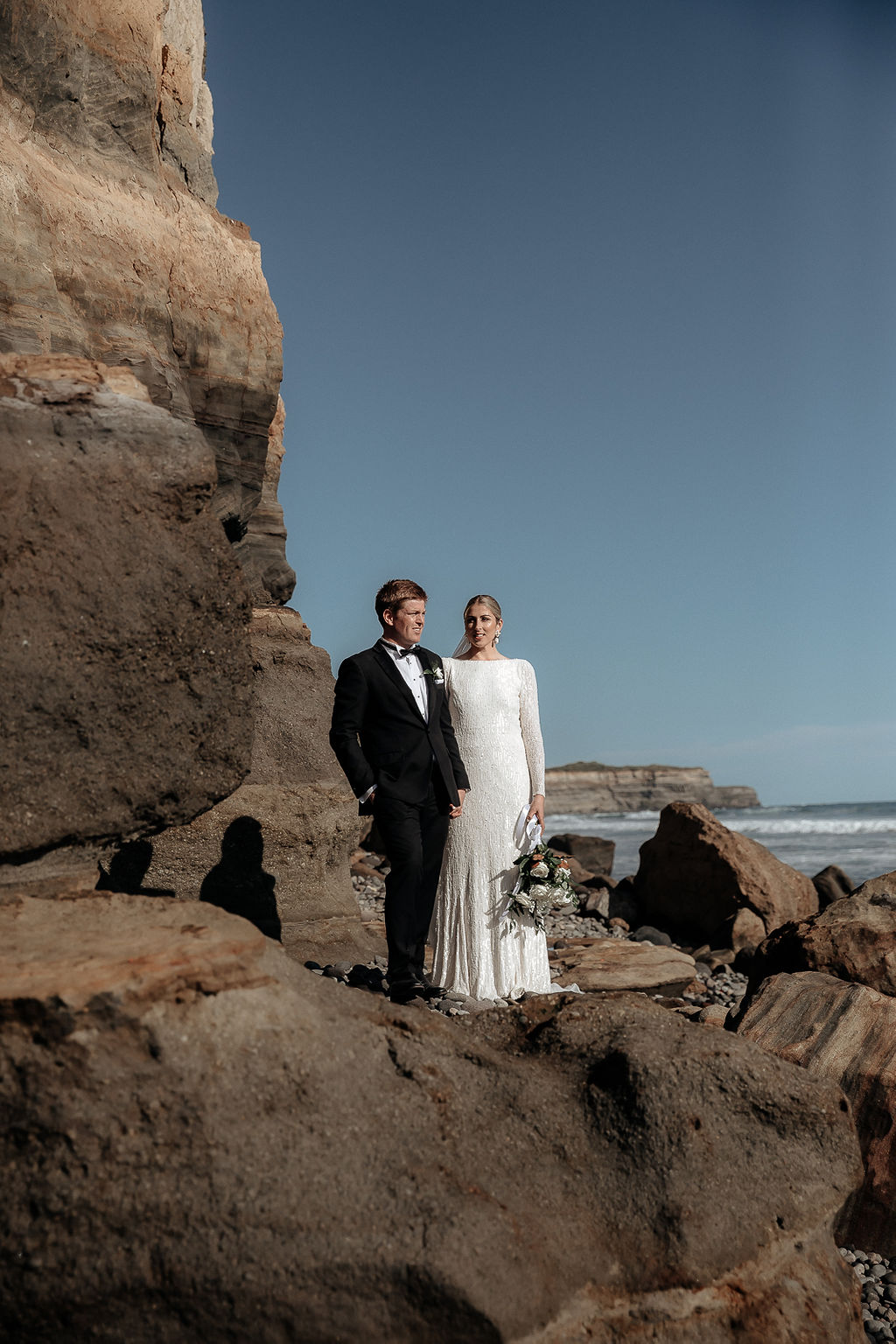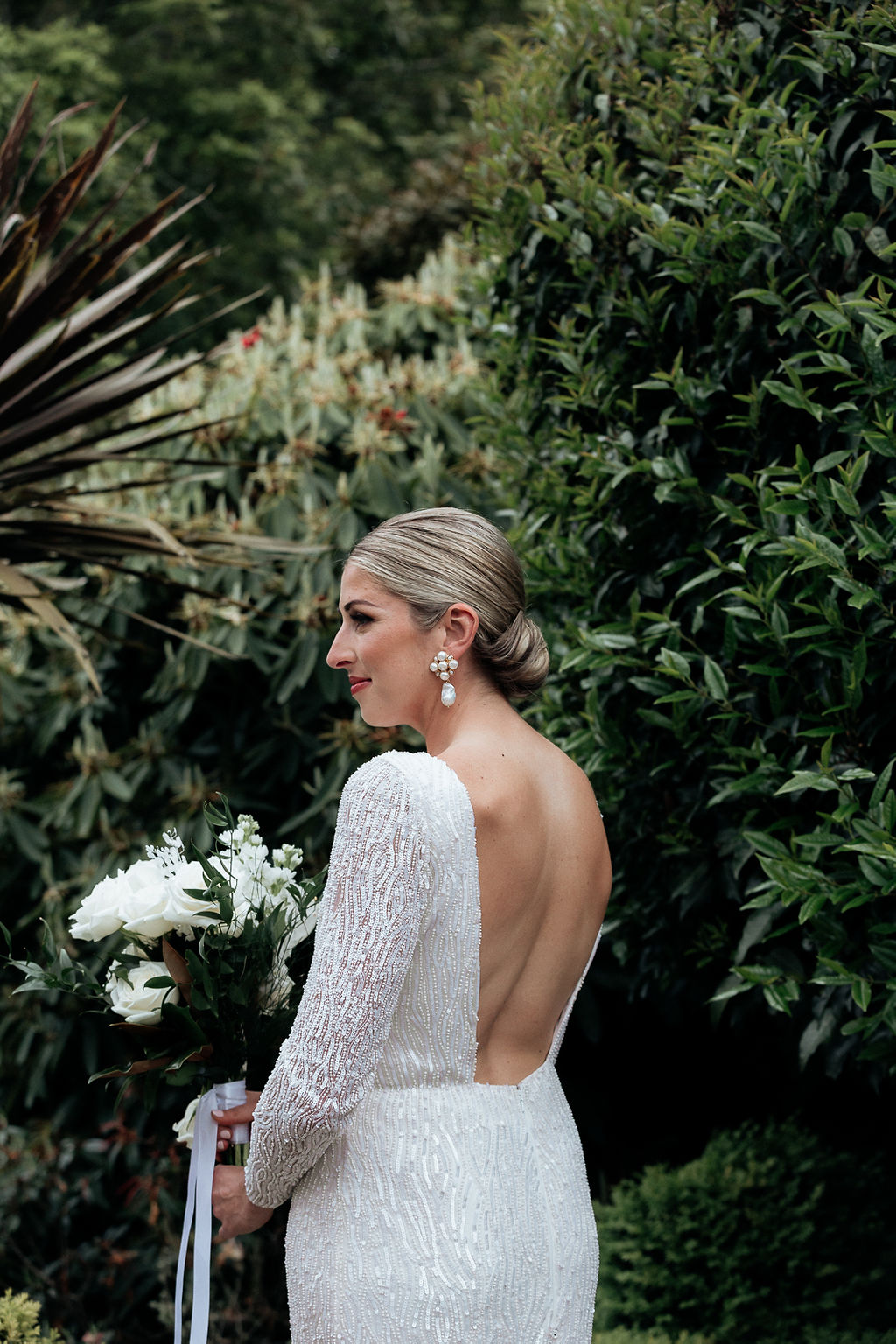 Advice
Some may not be as bold as Hannah by ordering a wedding gown online, so she said you probably shouldn't follow her shopping strategy.
"The dress has to be something you look and feel beautiful in, but it also needs to reflect you as a person as there would be nothing worse than being in a dress on your wedding day that just doesn't reflect you!"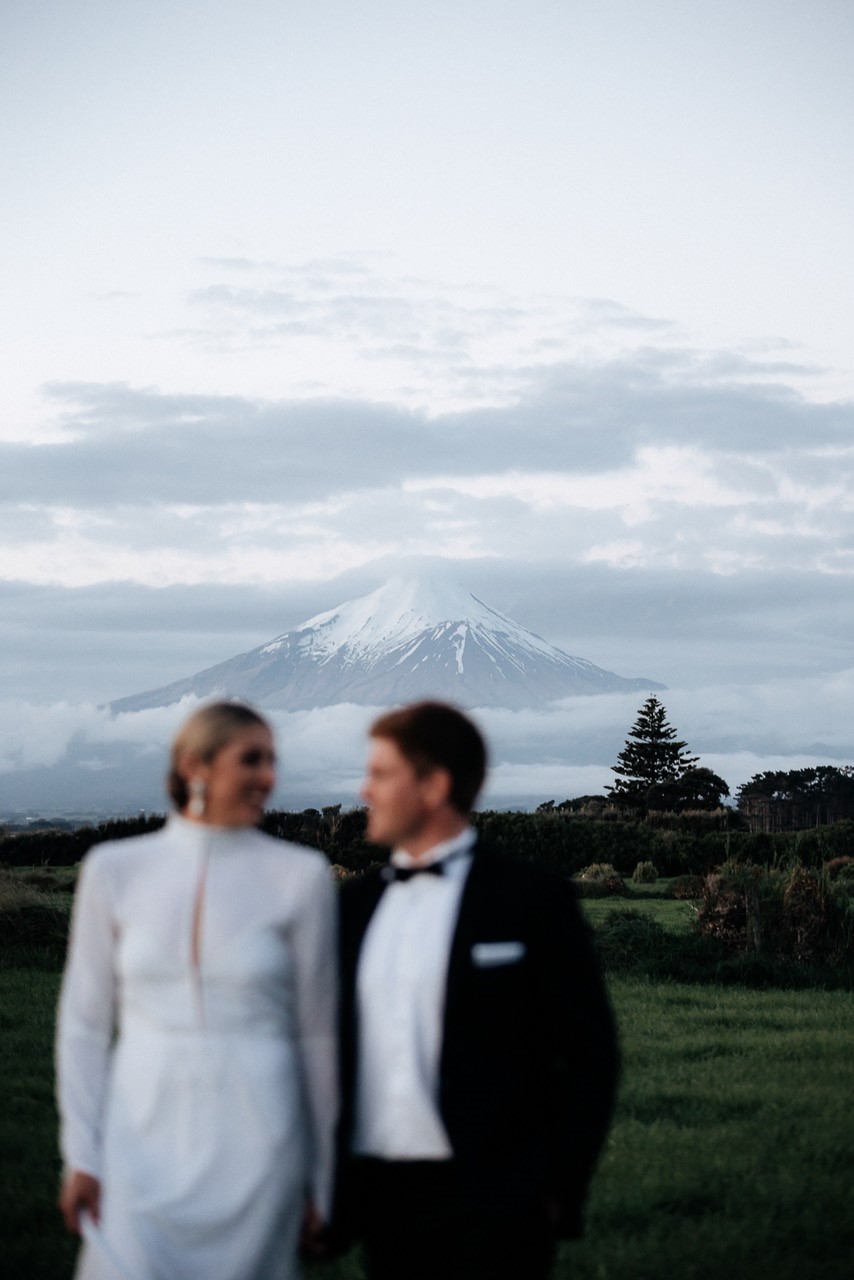 What does love mean to you?
"Love to me is sharing your life with someone, listening, encouraging each other to fulfil goals and aspirations and supporting each other through the best of times and through the toughest times. It is being able to travel together, live during a lockdown global pandemic together, support each other, whether that be on the sporting sideline or doing the chores around the home, and ultimately, it is about a bond that makes that person truly your best friend."