Happily Ever After: Congratulations To Our Giveaway Recipients
If this initiative has taught us anything as a team, it is the complexity and diversity of the human experience, even during what many would perceive as the "happiest time" of a person's life. While organising and working together on this giveaway felt incredibly empowering to us, during a time when you can feel so powerless in being able to help others who are struggling, making our way through each application was an incredibly sobering experience. Not only did it highlight to us how unpredictable life can be, but it also gave us an overwhelming sense of perspective, especially during the last year. 
The Happily Ever After Giveaway attracted close to 200 nominations, with over 30,000 words of heartfelt life summaries, from all corners of Australia and the USA. As a team, we read each story in depth, learning of the heartbreaking experiences of some of our followers. Before launching the initiative, we pondered what kinds of applications we would receive, with the general assumption being that they would be largely pandemic related, with a small selection outside that category. What we came to discover was that while each story tore us apart, each application was entirely different from the last, and expanded across everything from illnesses, to financial struggles, to loss of loved ones and miscarriages, and so much more. 
Our strategy to decide on the final recipient was to each go away with all of the applications and shortlist those which we deemed the most deserving before coming back together. What we came to find was that once we compared our shortlists, there was absolutely no overlap, which highlighted how this was never a black and white decision and how inherently subjective this process would be. It also demonstrated how our individual experiences influenced which applications would resonate the most. 
As we slowly began to narrow down the list, Karen shared a thought that gave incredible clarity to why we seemed to be struggling so much, stating that, "at the end of the day, each individual bride deserves nothing more than happiness and it is without a doubt that every application that we have received could be seen as an incontestable recipient of this giveaway". 
After a long discussion over several days, we finally decided on a group of finalists. At this point, we thought contacting them to learn more about their situation would help us identify a clear recipient, however as we got to know each of them better we only became more stuck. 
As a result, Karen generously decided to expand the giveaway to more than one recipient, as she felt there was no way we could objectively decide on one person. 
Our Recipients
We are thrilled to be gifting a gown to the following four women.
Note: All recipients have given their permission to have this information shared.
Kym
Our first recipient is Kym from Melbourne, Australia.
Kym was nominated by her sister in law, Christina, who described her as, "a light in so many people's lives", and attributed her exuberant personality as the reason she has been able to handle her hardship with grace and "a good dose of humour".
Kym was diagnosed with a type of Non-Hodgkin's lymphoma March 2020, resulting in having to do months of chemotherapy and other intense treatment remedies. She had to attend most of these appointments alone due to COVID restrictions and at times sent weeks in hospital away from her loved ones. In June, after many complications, Kym was diagnosed with a secondary cancer, meaning she would have to do further treatment. She is due to finish her last round (#16) of chemotherapy next month.
We had the absolute privilege and gift of being able to let Kym know during her first KWH appointment that she had been selected. Kym shared later that, "I honestly thought that getting married would be too hard for me, it seemed impossible, and it's all because of the KWH team that I am actually able to get married".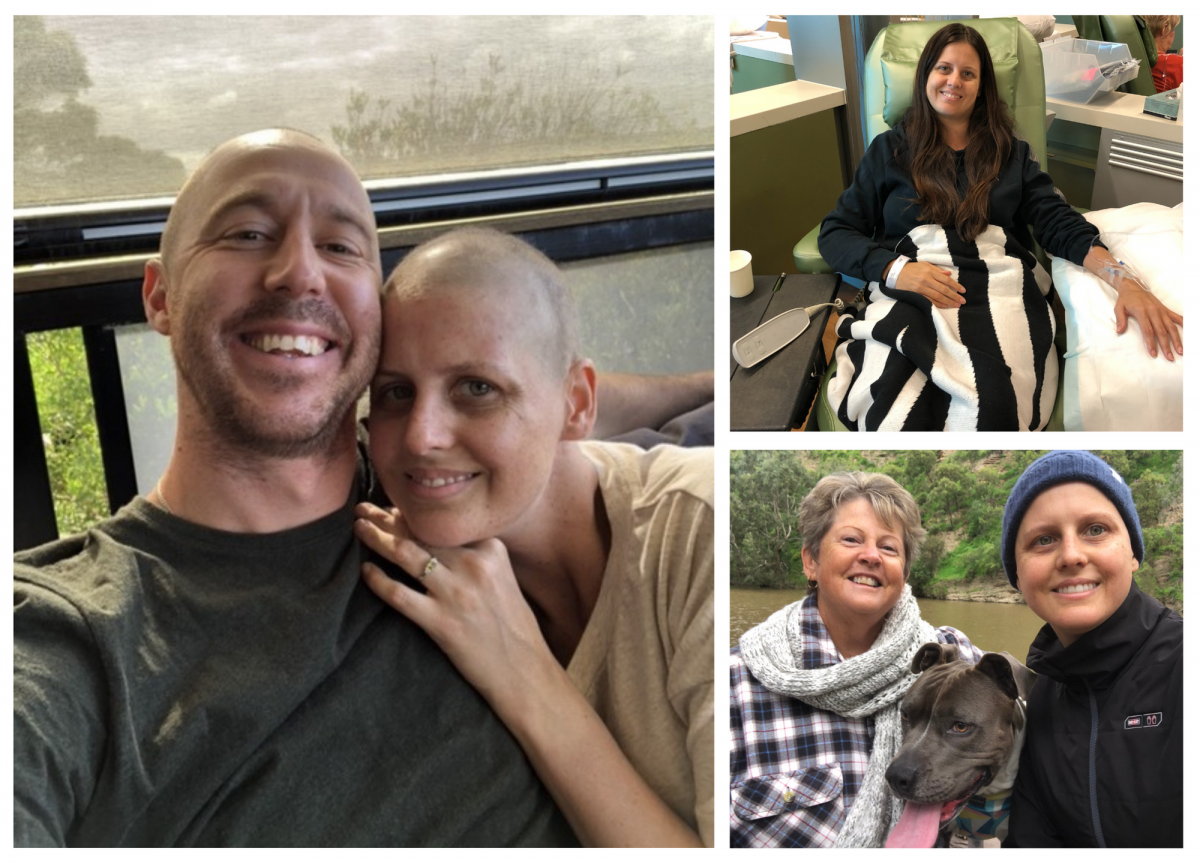 Molly
Our second recipient, Molly, is a nurse on a COVID ICU unit in Chicago, USA.
We were overcome with emotions when learning her story, but so in awe of her strength, as not only has she had her fair share of hardship and challenges to overcome, but she has had to push through while also working on the front lines of the pandemic. When we called Molly to let her know that she had been selected, she shared with us the fear of the unknown at the beginning of the virus, the heartache of being the only contact that some patients had in their final days and the pain of having to notify family members of their loved ones' passing.
Molly then had to face taking time off to care for her mother who fell ill, as well as the overwhelming shock of her partner and his whole family contracting COVID-19. In the midst of all this, Molly has had to plan a wedding, and then cancel it four times. Despite everything, we found Molly to be incredibly strong, a truly selfless individual and a force of nature managing to consistently work through some overwhelming challenges in a very short space of time that are not quite over yet.
Molly has already tried on some beautiful gowns at our Chicago stockist Gilded Rose Atelier and has short listed some of her favourites. We can't wait to see what she decides on!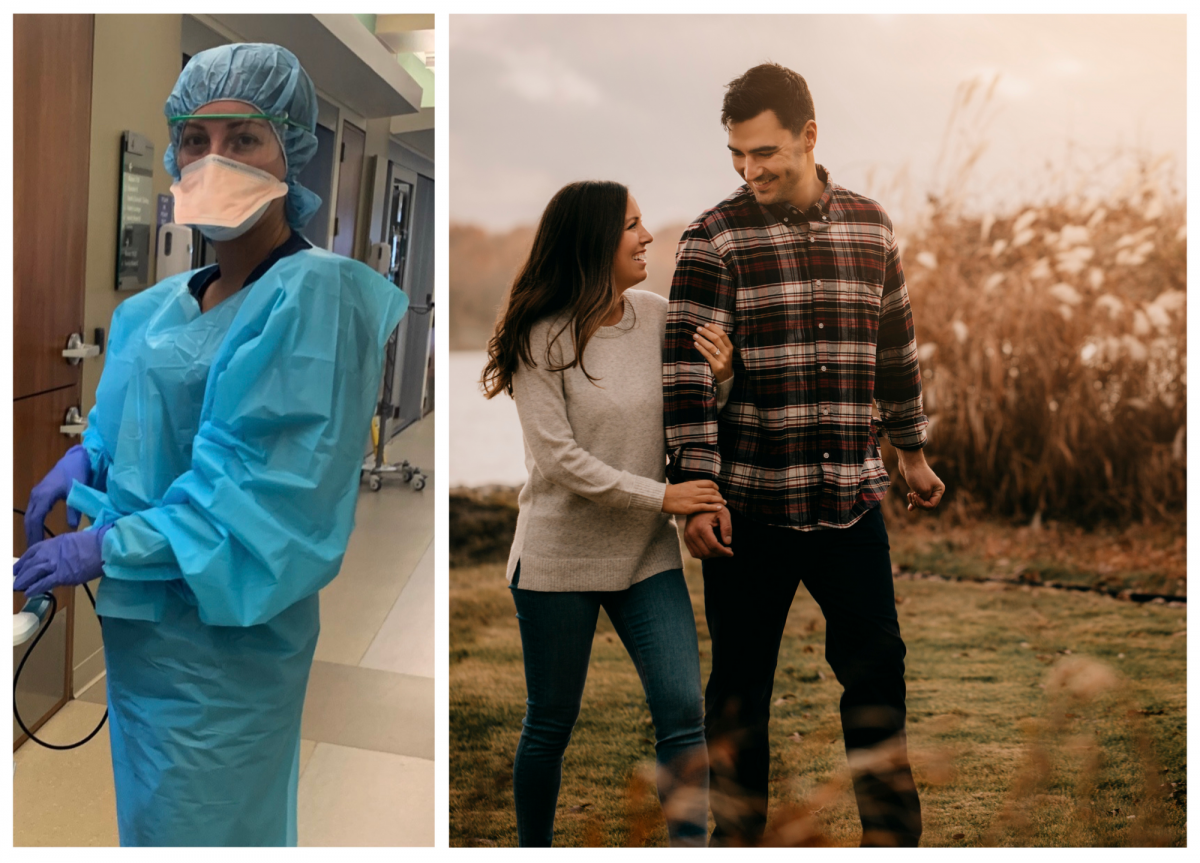 Berenice
In addition to this, Karen also decided to extend the giveaway to two other finalists. Our first of these two recipients is Berenice from Orlando, a strong and courageous woman going through a very difficult diagnosis and can't wait for the day where she can celebrate everything she has been through with a new dress that makes her feel like the most beautiful version of herself.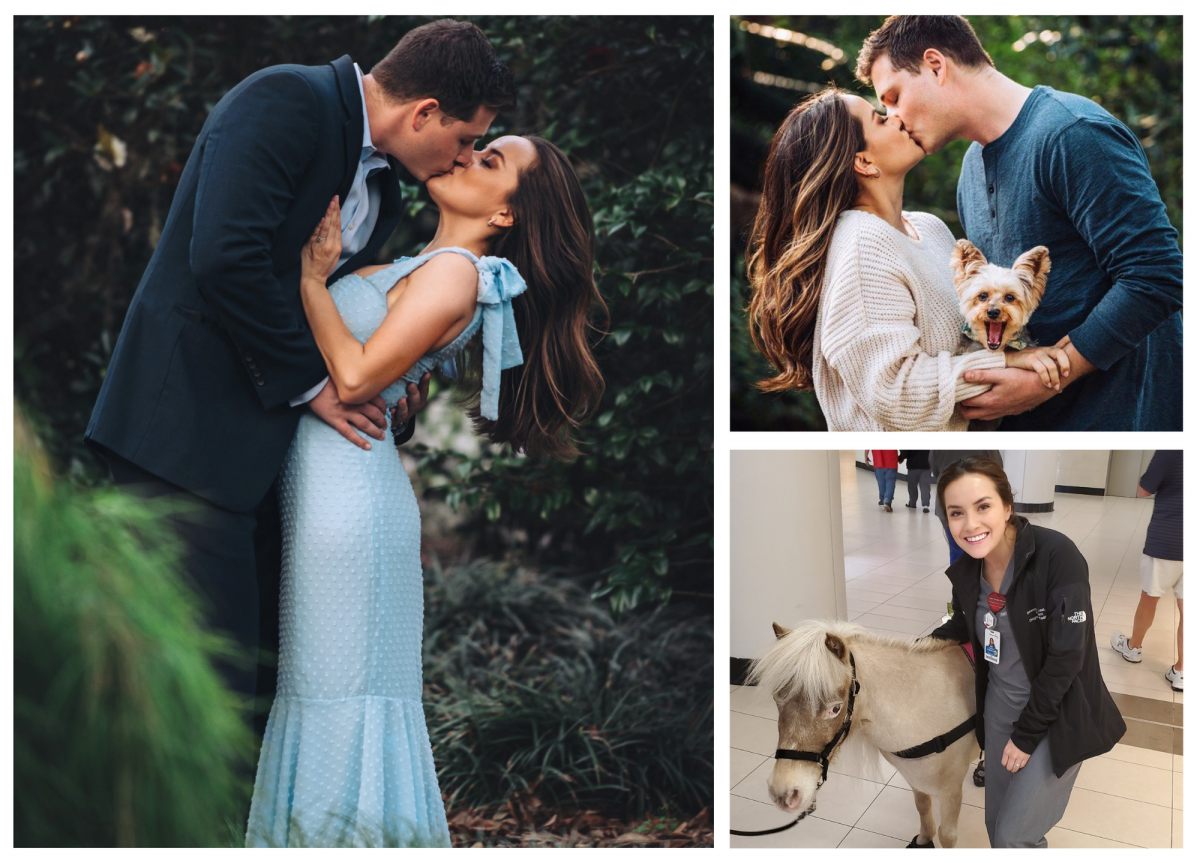 Alexandra
The second is Alexandra from Adelaide, nominated by her fiancé Daniel, who described their struggles through what was already a tough year for them and the wider community: "We've watched others around us struggle through 2020 – fearing the future, mourning for the lifestyle they've lost, stuck inside for unending days, having theirs dreams of travel dashed, losing work and income, worrying about catching something that may kill them. But we've already been living in that world for a while now. And as the world recovers and finds a new normal, as things begin to look up – we'll keep living in that world. That's our normal forever."
Daniel and Alexandra's love story comes straight from a romance novel, as Alexandra has been unbelievably dedicated to supporting her partner, who is battling a rare incurable illness – all while working on her PhD and educating the public globally on the trafficking of women, may we add.
Daniel shared with us that "few people can say they truly wouldn't be here if it weren't for their partner, but I can. Because of this, I knew there was nobody else I wanted by my side for the rest of my life".
We are so happy to be able to extend this giveaway to these extremely worthy individuals, and we cannot wait to help them have their dream wedding.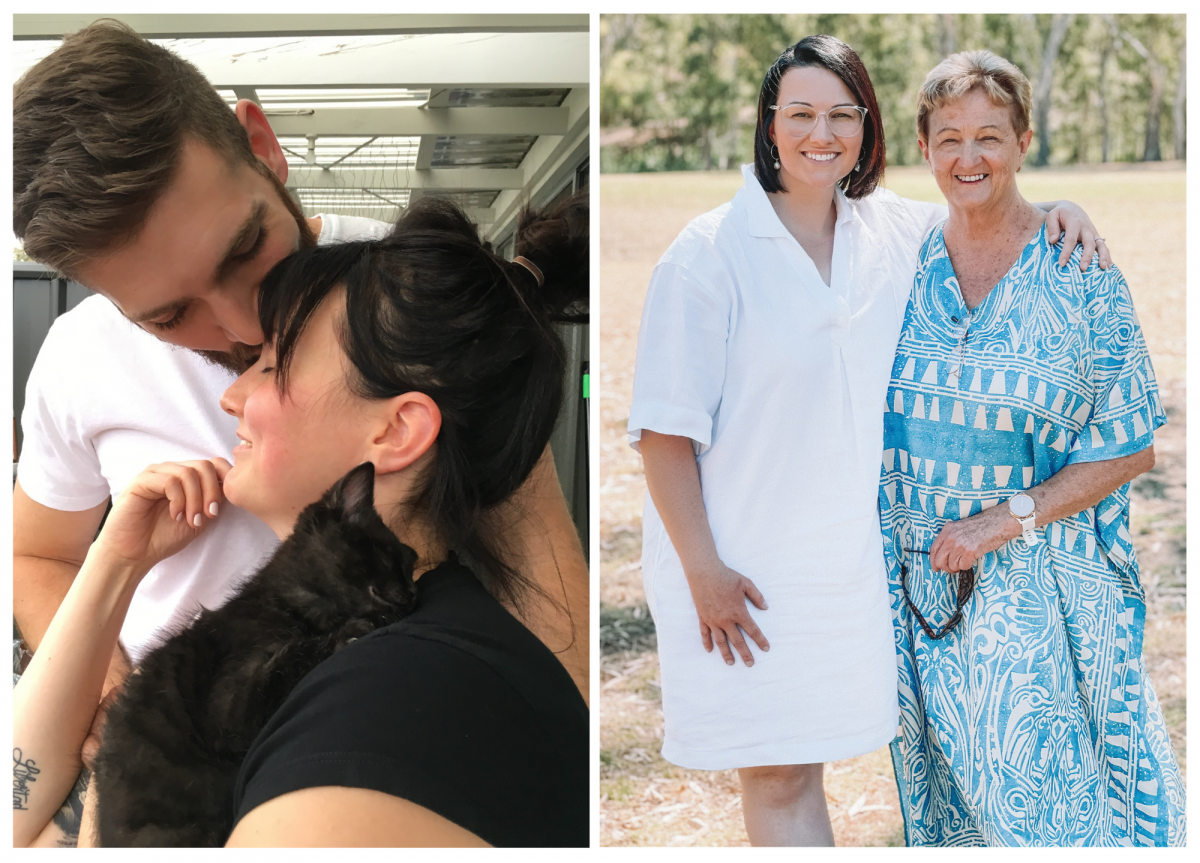 THANK YOU
This initiative has been such an incredible experience for the KWH team, and we want to thank every single applicant for sharing their lives with us. We couldn't be more grateful for our incredible community, and while this may mark the end of this giveaway, Karen and the rest of the team cannot wait to see where we can take the Happily Ever After legacy from here, and we know that this is the beginning of a beautiful new chapter for KAREN WILLIS HOLMES.