Sophie & Nick's Brisbane Wedding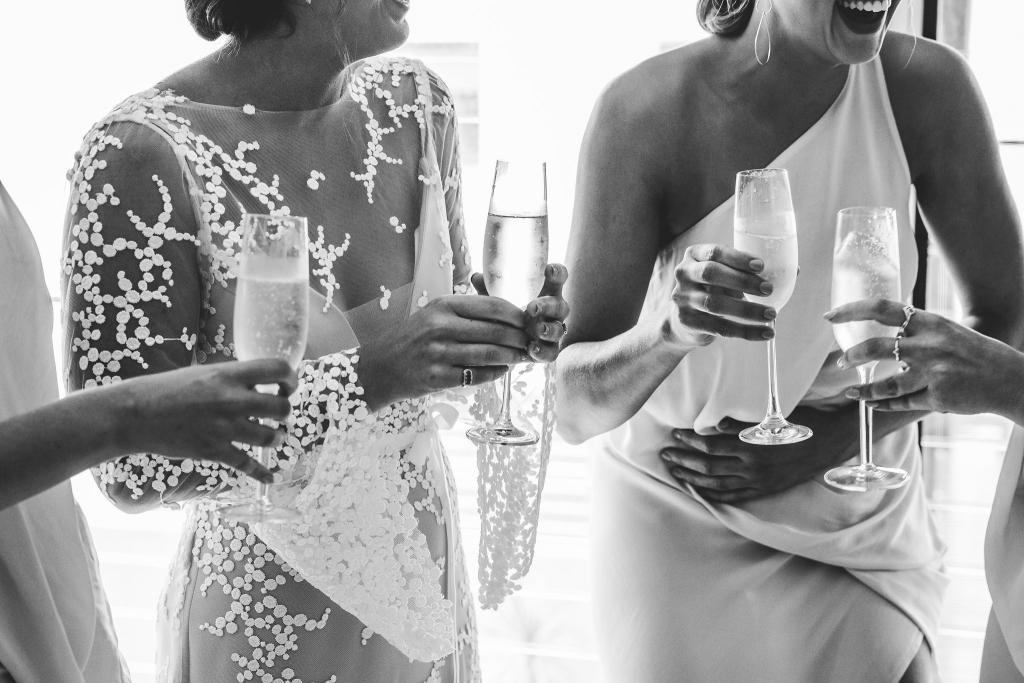 In a gown that made her feel like Stevie Nicks and against the backdrop of the intimate and architecturally beautiful Graceville Uniting Church, Sophie married her dream man, Nick, on a beautiful February day.
On the proposal
Nick proposed to Sophie on a weekend away at Rye on the Mornington Peninsula. The couple had spent the afternoon at a winery and were back at their AirBnb with a cheese plate, a bottle of wine and playing Jenga when Nick wanted to give Sophie an early Christmas present. He'd put together a photo album with photos from the last 7 years of their relationship and as Sophie reached the last page, she saw Nick get down on one knee and he barely managed to get the words 'Will you marry me' out before Sophie had flung her arms around his neck and accepted.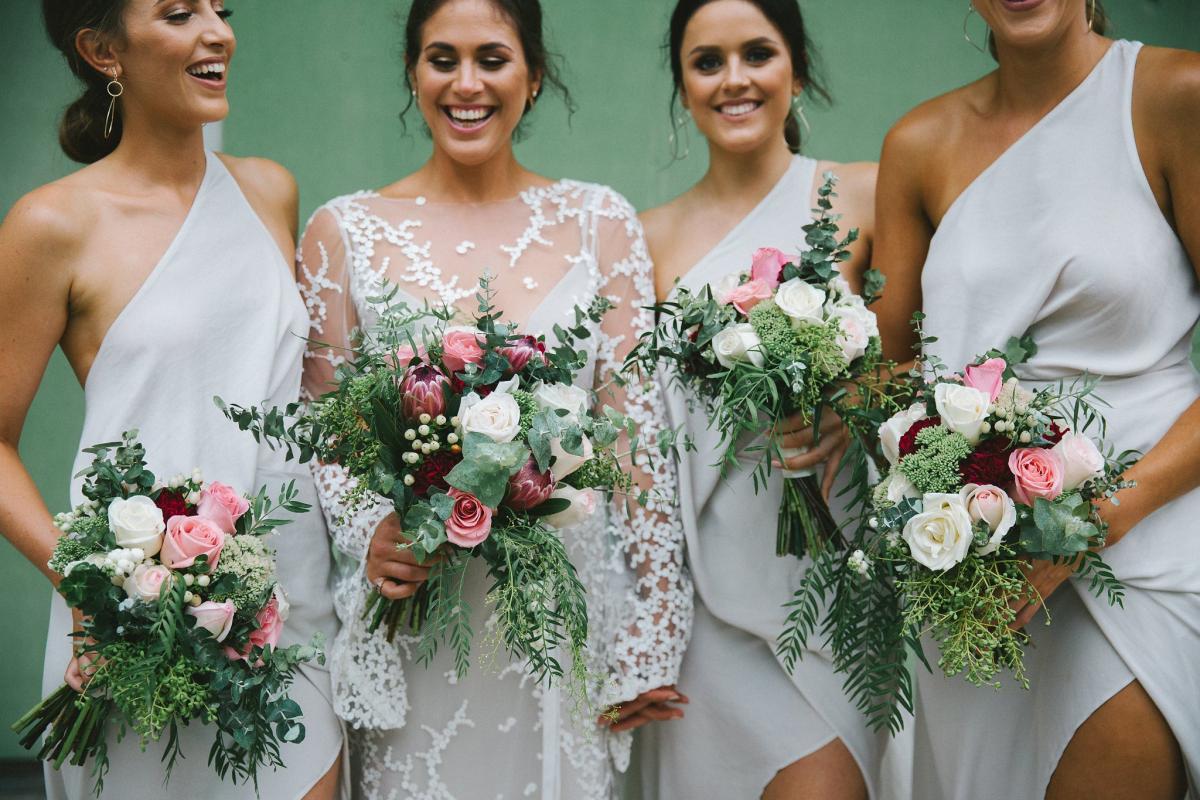 On the venue
It was important to the couple that they were married in a church as Sophie's grandfather was a Uniting Church Minister and it was their way of feeling like he was involved in their union. As soon as they walked into Graceville Uniting Church, they knew it was where they wanted to get married.
Their reception was held at the dynamic West End space, The Joinery which was the perfect spot that they could make their own and that would reflect who they are both as a couple and as people. "It was the blank canvas we were after, and Maria and Penny were an absolute pleasure to deal with and made the whole planning process so easy!"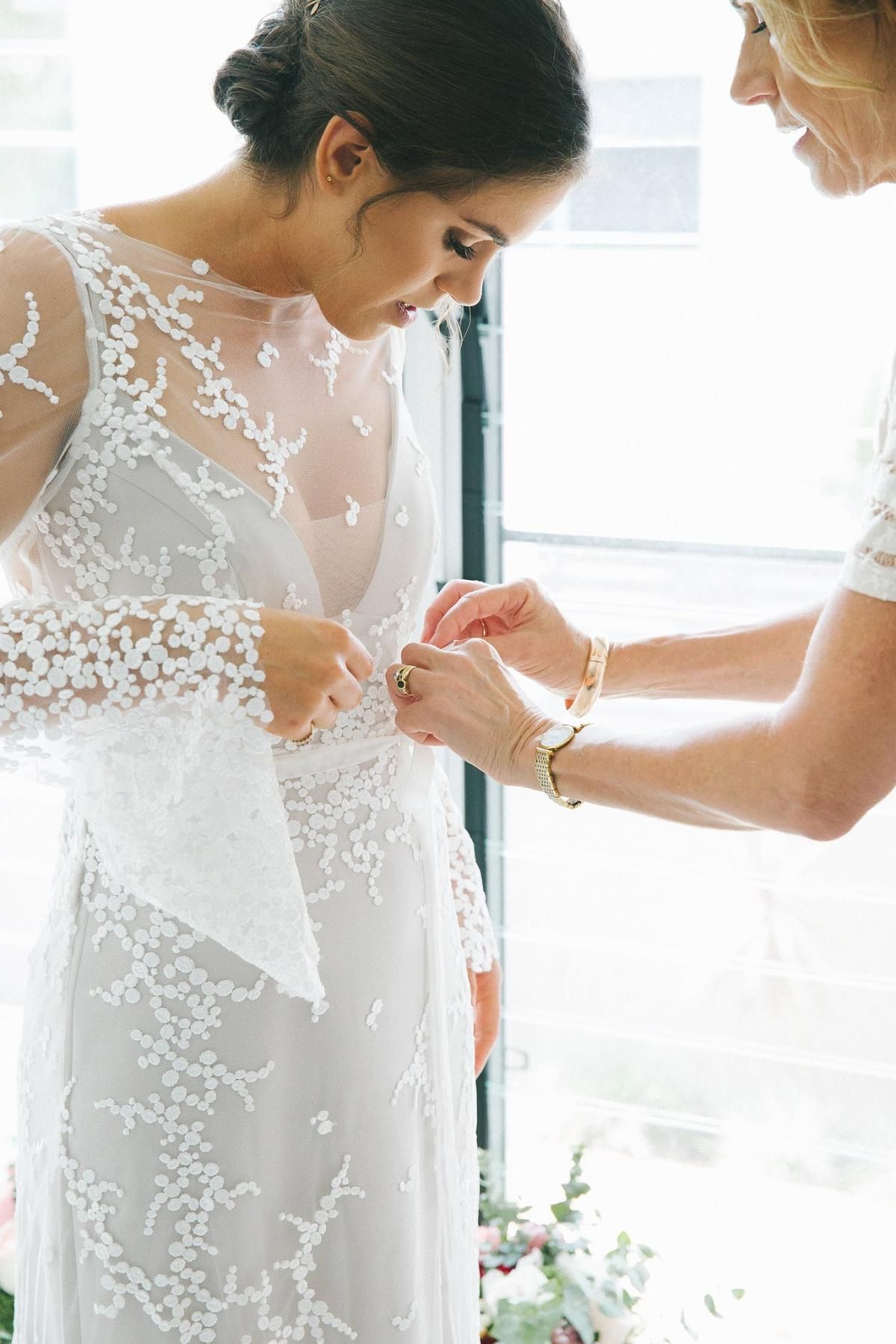 All the styling details
With The Joinery being such a beautiful space with so much potential, Sophie and Nice wanted to go understated but colourful and with plenty of greenery. Place cards were hung on the backs of the chairs with a leaf attached to each place card and the fathers of the couple built a wall of greenery for the back of the venue.
The day before the wedding the bride, her Mum and best friend went down to the local parklands and collected an abundance of greenery and headed to Flower Lovers at the Rocklea Flower Markets to find a number of different flowers which filled vases around the venue. "We also hired some beautiful Fiddle Leaf figs from the Nursery that resides next to The Joinery, and we then spent the better half of the day arranging flowers and setting up the venue – we had all hands on deck with my (Sophie's) Mum, Mother-in-law and Maid of Honour doing the flower arrangements."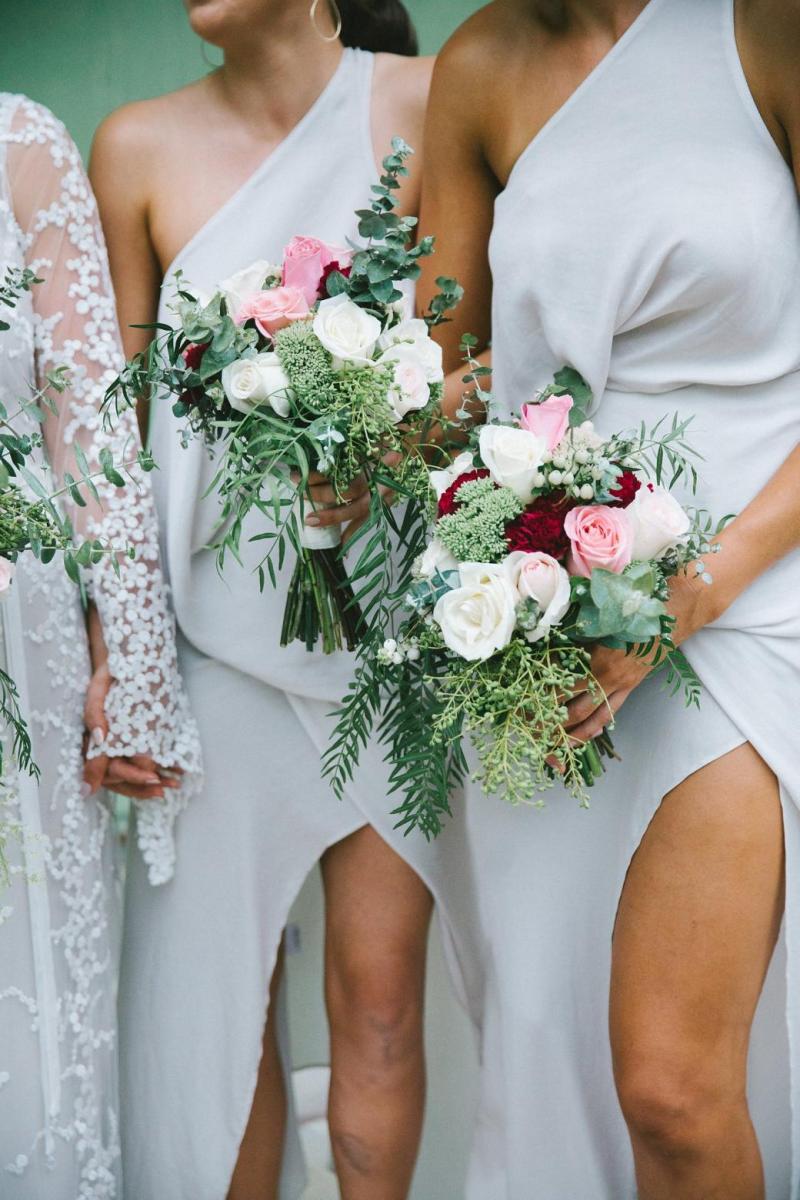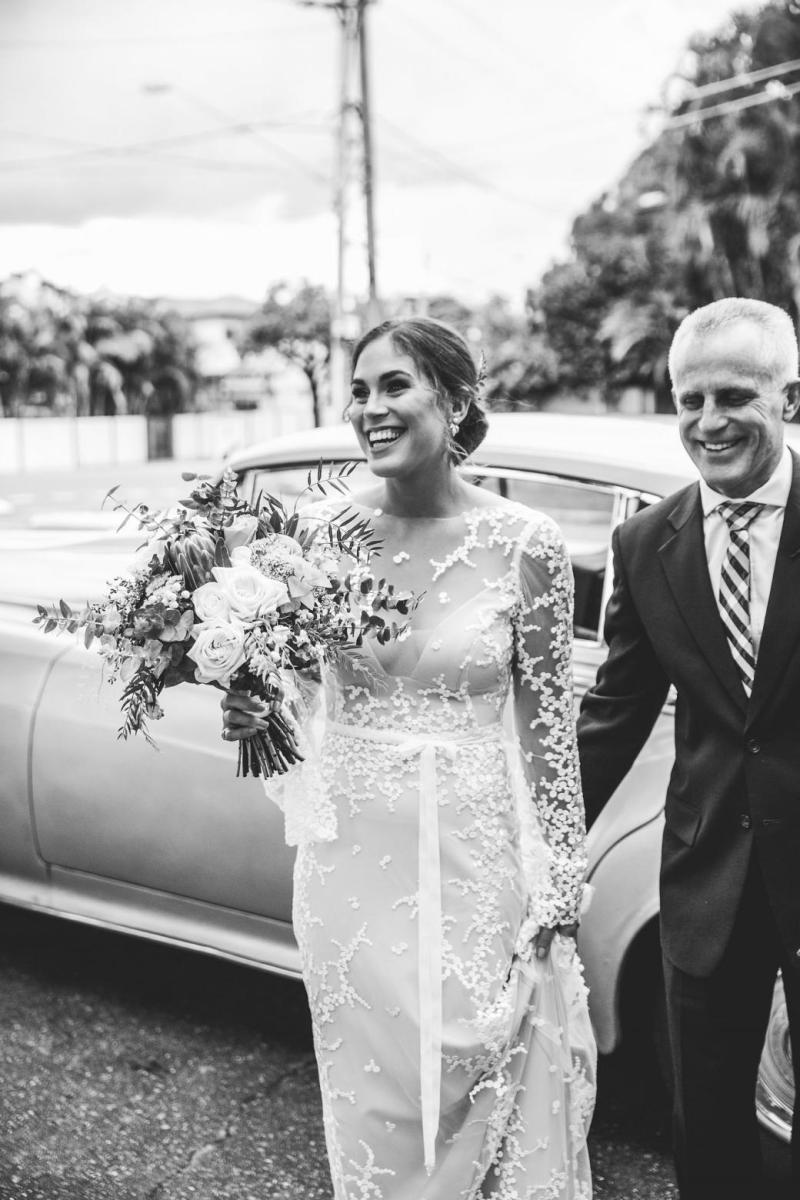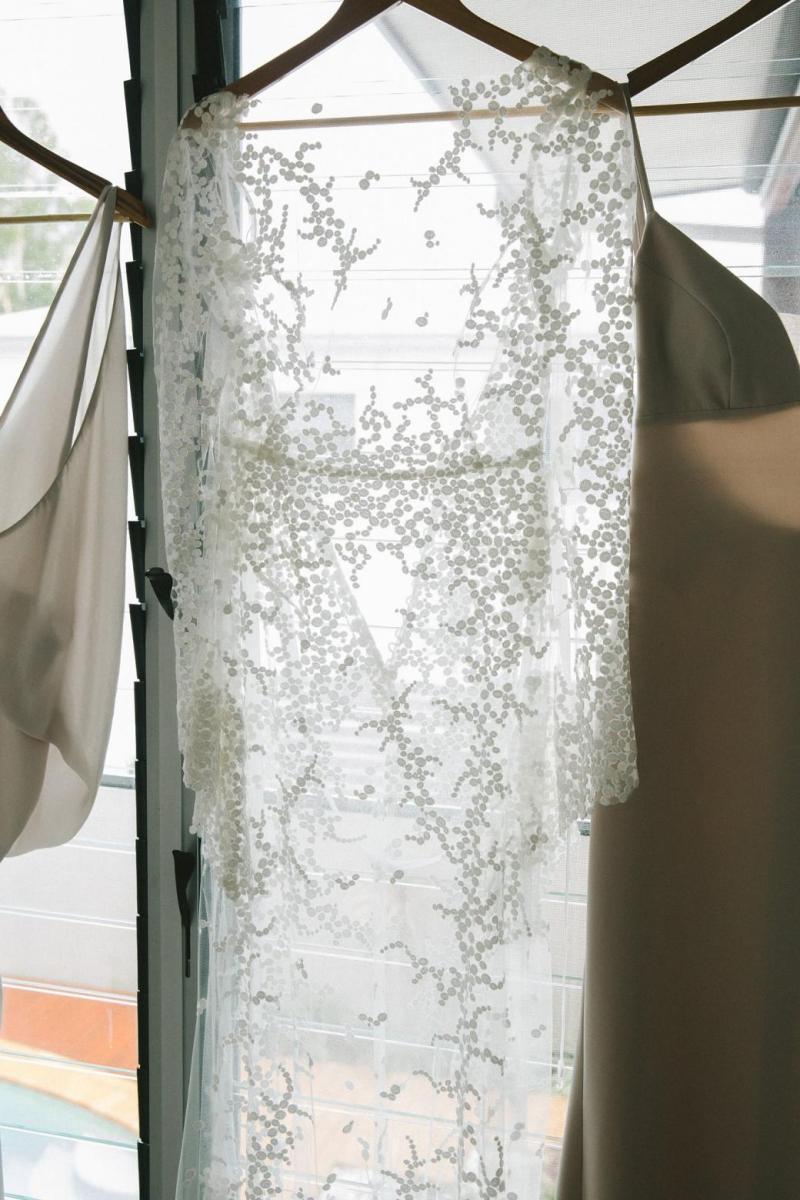 The Dress
The moment that Sophie tried on the Pascale gown from our BESPOKE collection, she immediately fell in love with it. It was the first sleeved gown that Sophie had tried on at our Melbourne boutique and she loved the unique and understated lace and the flared sleeves. "The flared sleeves just absolutely made the dress – it made me feel like Stevie Nicks, a musician I've always loved! As soon as I came out in the gown, my friend gasped, and I turned and looked in the mirror and I could feel butterflies in my stomach and my eyes started welling up."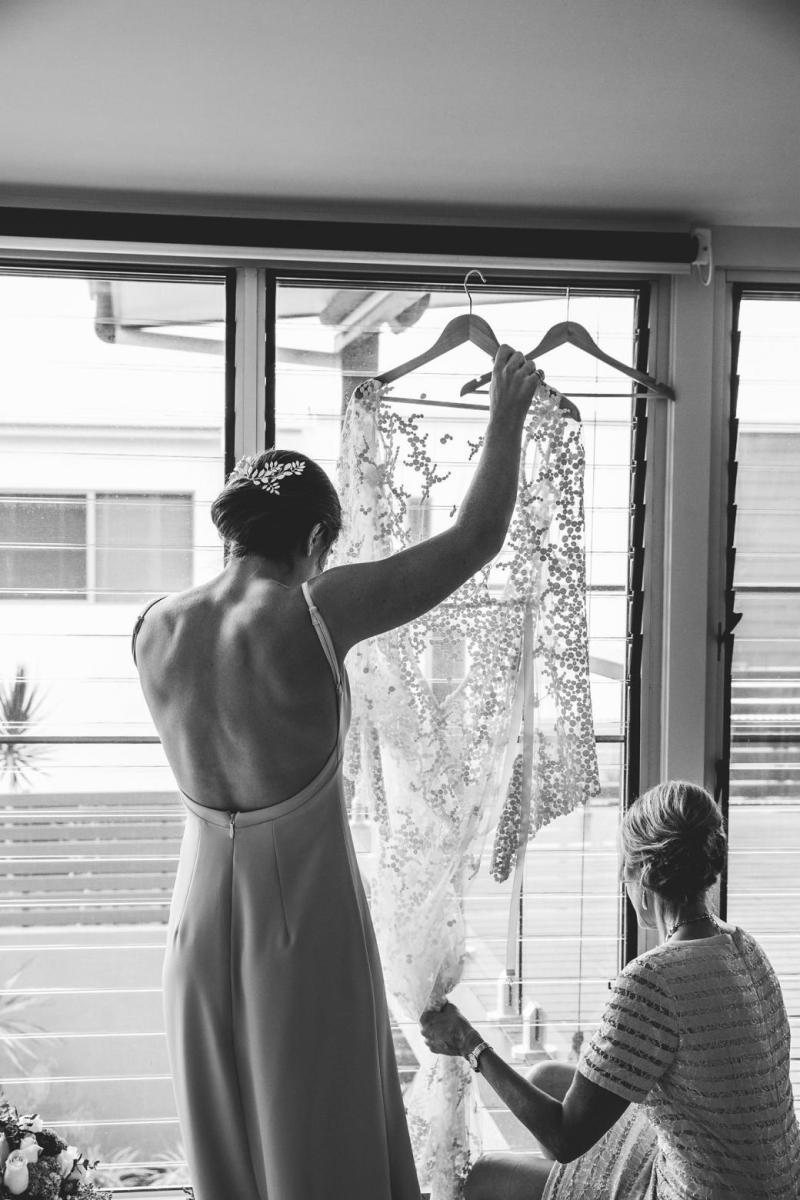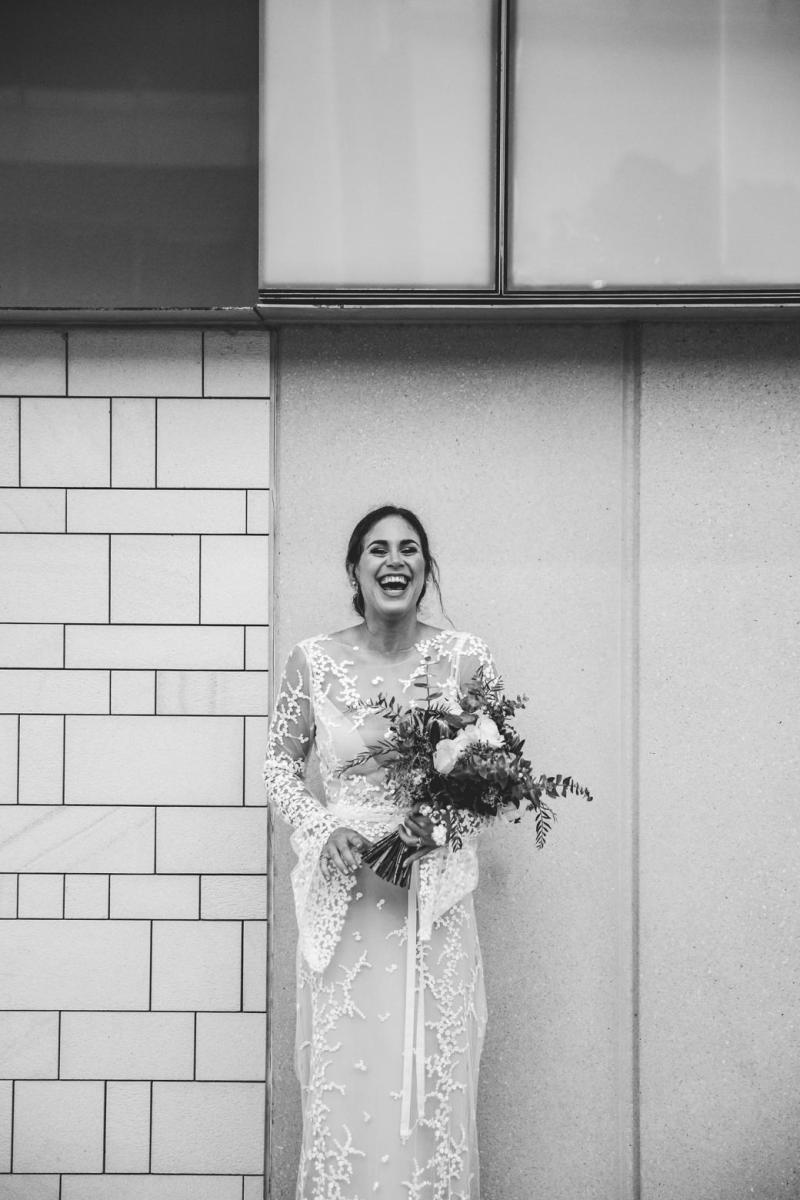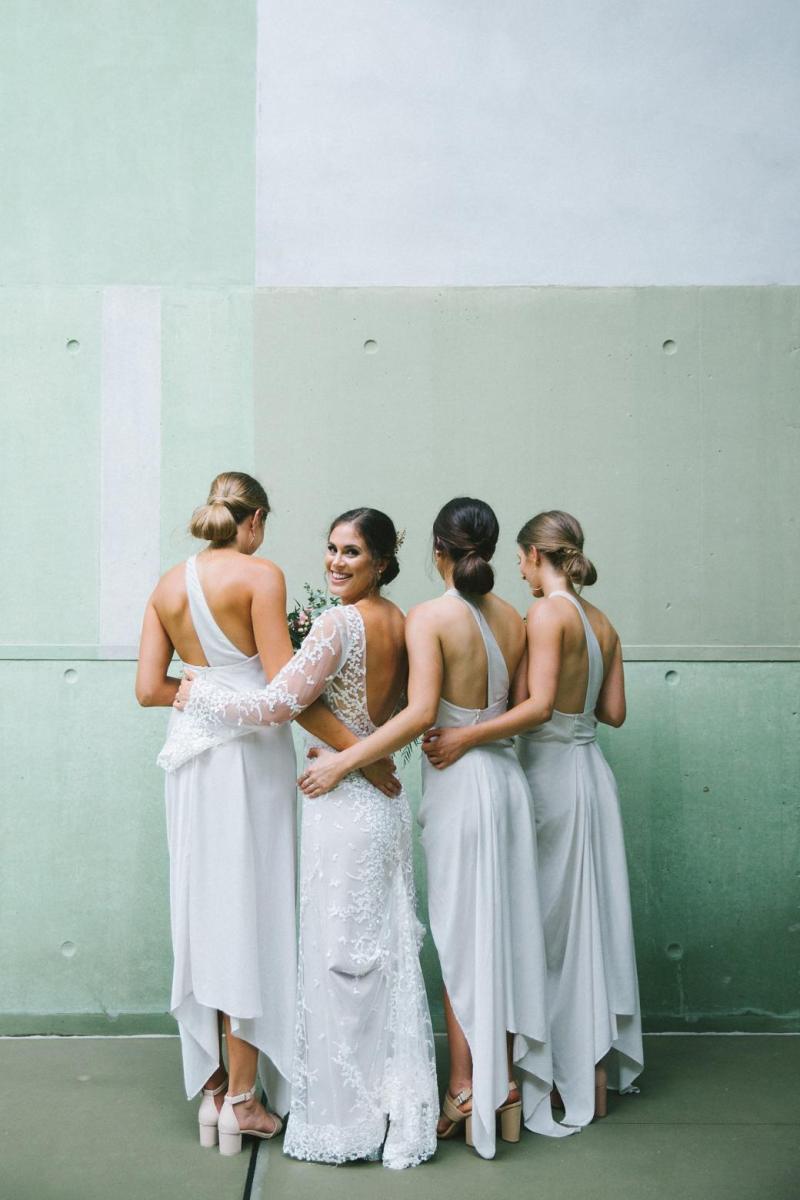 Accessorising
Sophie wore her grandmother's ring, earrings and a hairpiece from Stephanie Browne and shoes from Habbot to finish her bridal look.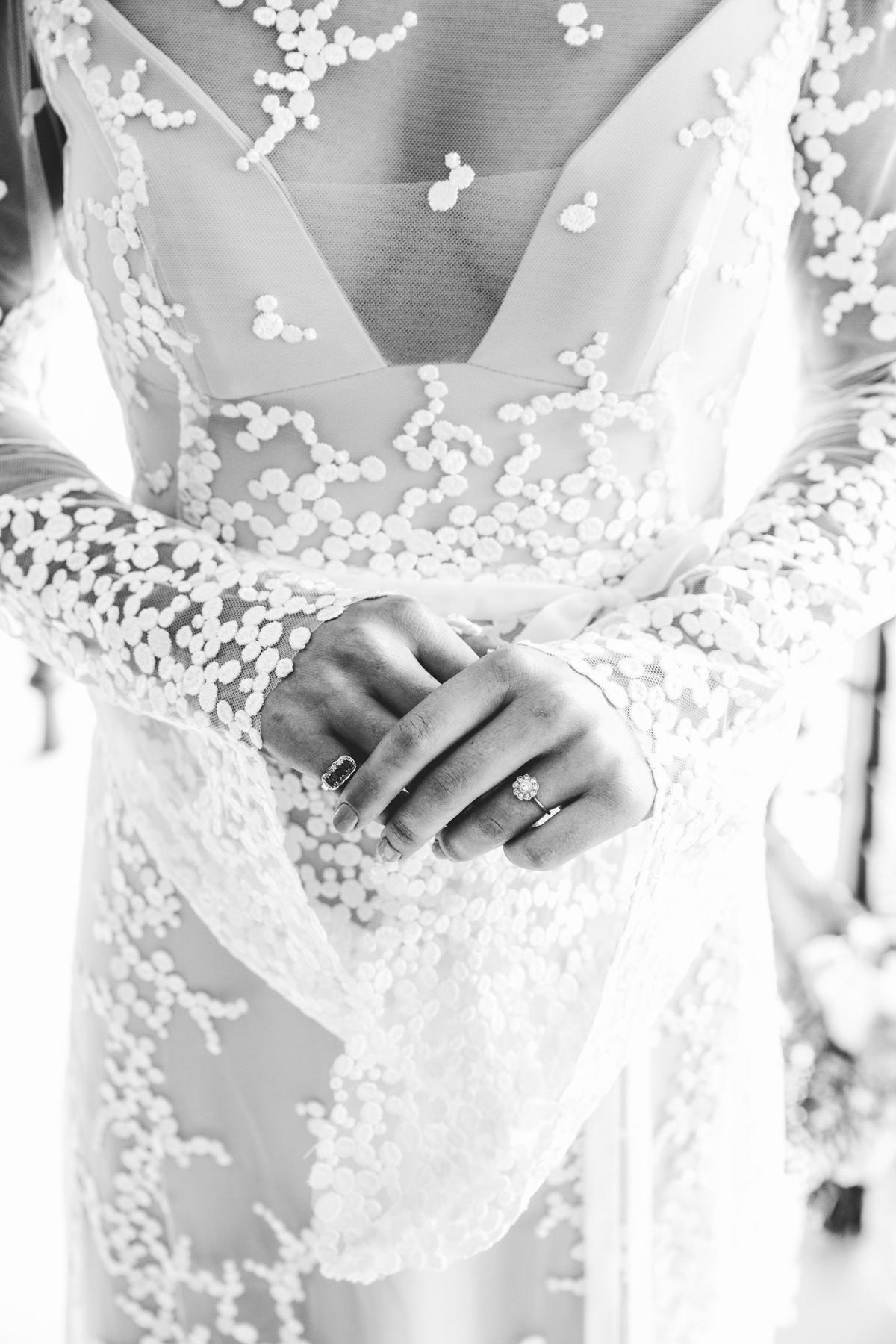 Gown hunting tips
"You might have a picture in your mind for what you want to wear on your big day, but honestly, just try on so many different styles, you might just find your perfect dress and it not be what you expected – which I think is just so wonderful!"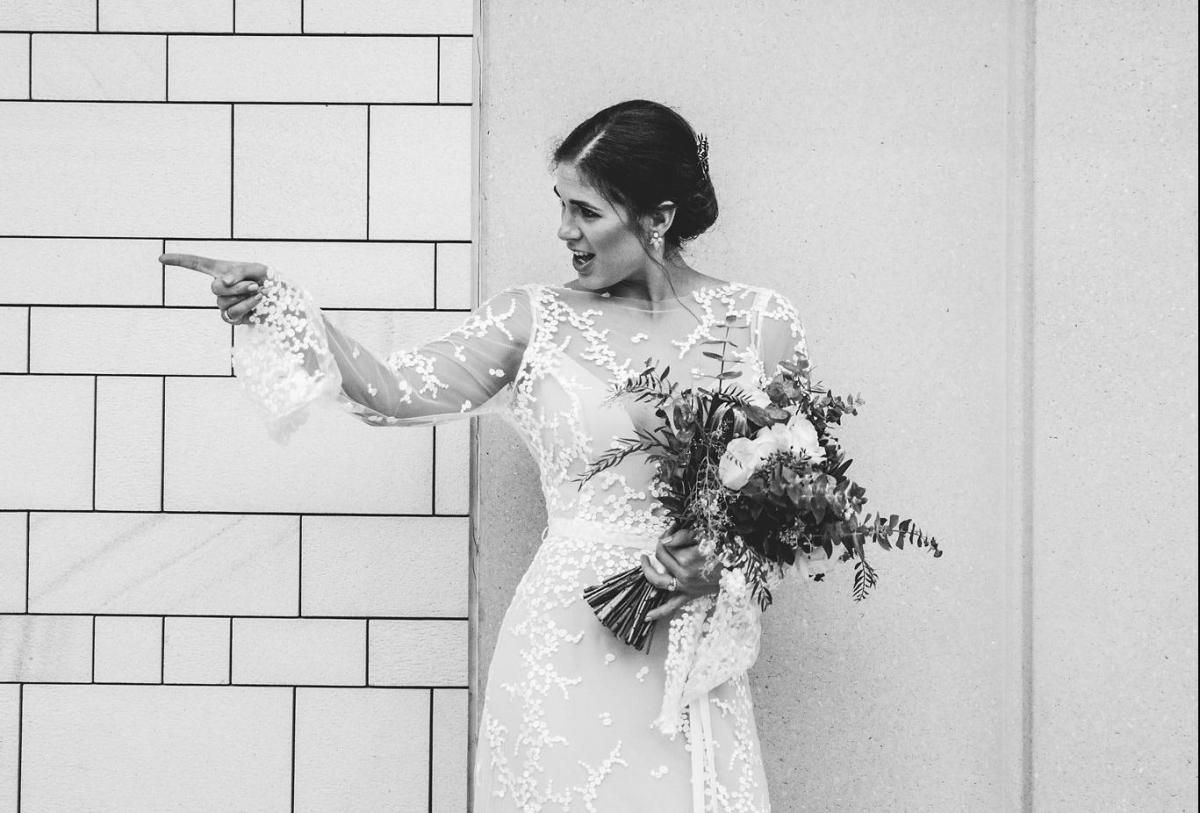 What does love mean to you?
"It means supporting each other and caring for each other when you need it the most, in the good times and bad. You're a team, and you always have each other's backs. Being married has only enforced this and made our bond so much stronger and deeper."