Bronte & Lachlan's Hunter Valley Wedding

Childhood sweethearts Bronte and Lachlan were married at the breathtaking Adams Peak Country Estate in the Hunter Valley. Their wedding was classic, low key and refreshing in its sheer simplicity.  We love this wedding and have a feeling you will too!

On the proposal
Each June long weekend, Bronte and Lachlan retreat away to the small country town of Nundle in NSW as a family tradition and it was in this spot, 6 years earlier that Lachlan had first told Bronte he loved her. On this particular day, the couple had gone exploring through the pine forest and there in the middle of nowhere, despite the mud, Lachlan got down on one knee and asked Bronte to spend forever with him.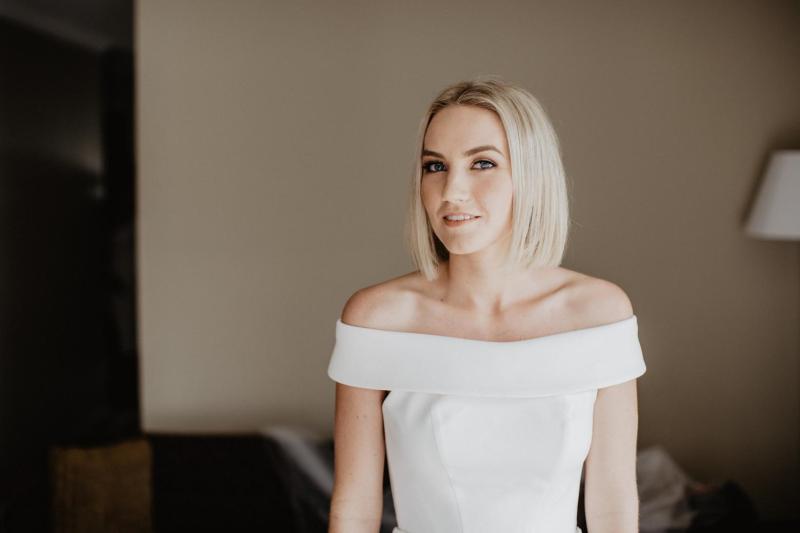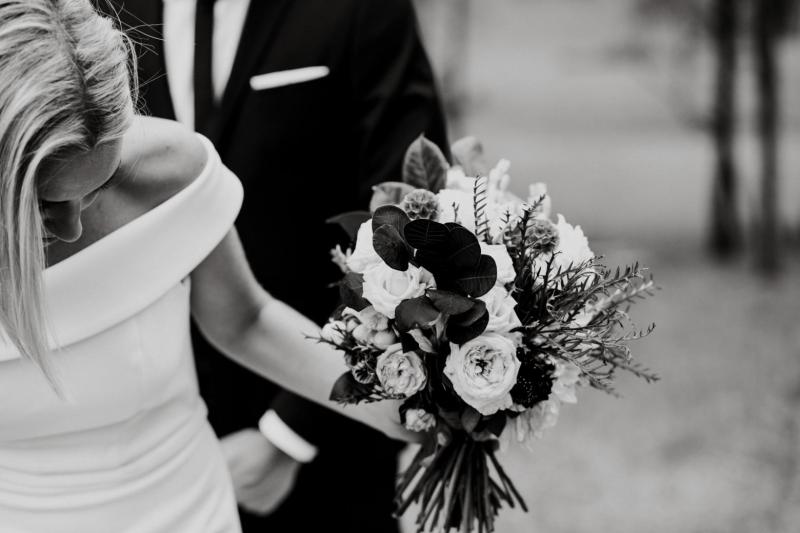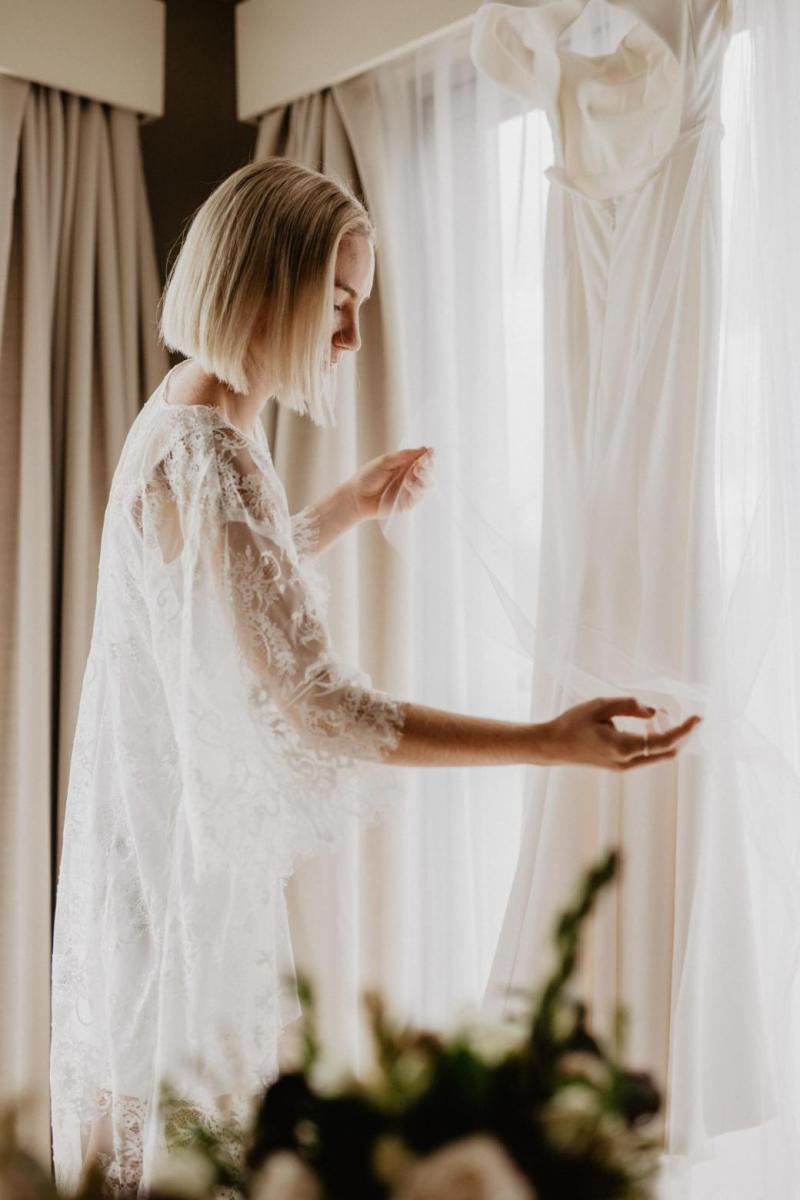 On the venue
Bronte and Lachlan soon fell in love with Adams Peak Country Estate and the versatility of the venue. With so many different spaces, each wedding could be unique and speak for itself despite sharing the same location. "I appreciated that Adams Peak had a solution for every problem, countless wet weather options through to accommodation."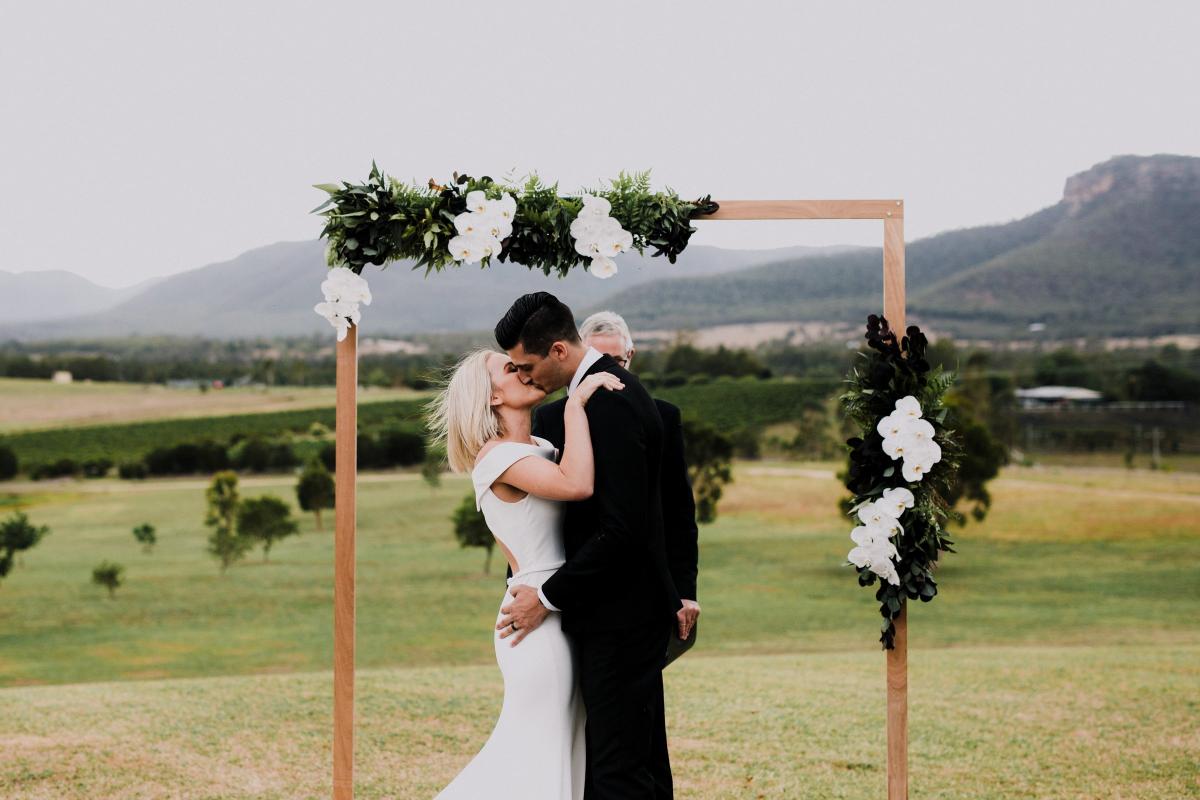 All the styling details
Bronte's inspiration for their wedding originally came from her Nan whose wedding gown was a classic design she had sewn herself. Bronte had always been inspired that when her day came, she wanted to follow in her Nan's footsteps and so the inspiration for her and Lachlan's wedding was classic and timeless. "I wanted beauty to be found in the simplicity."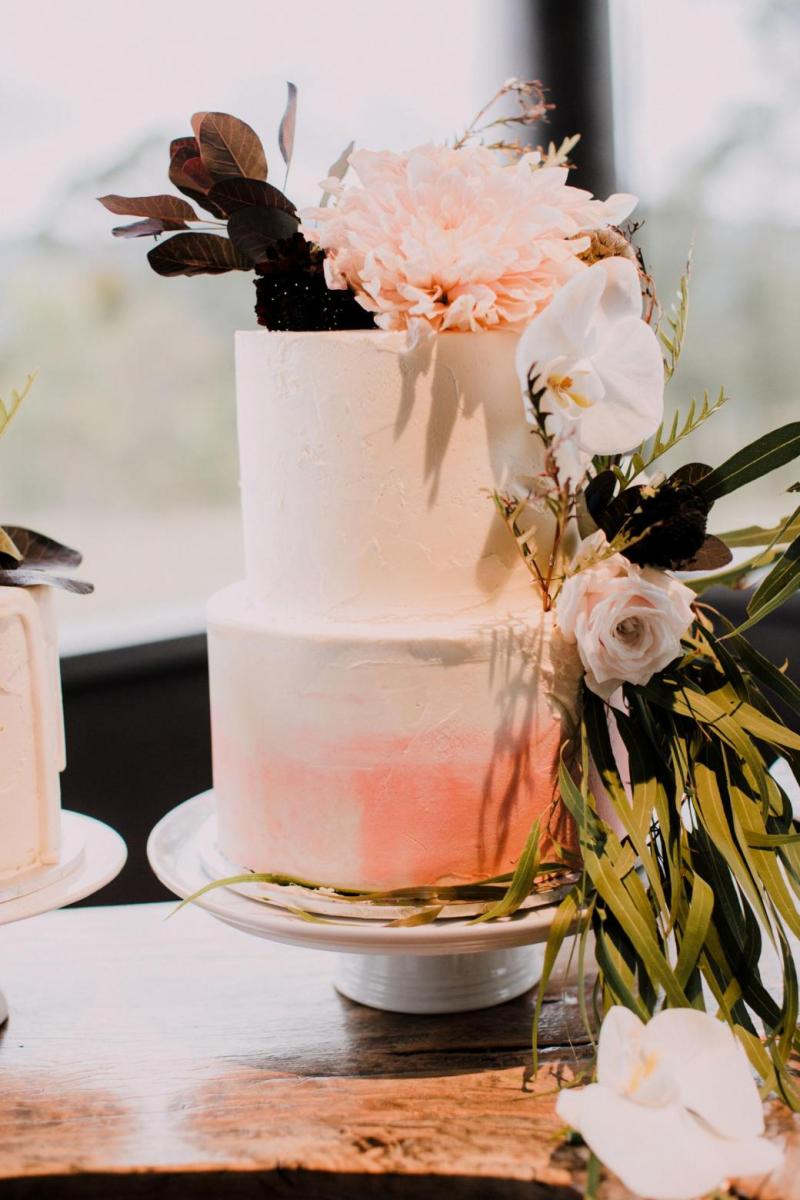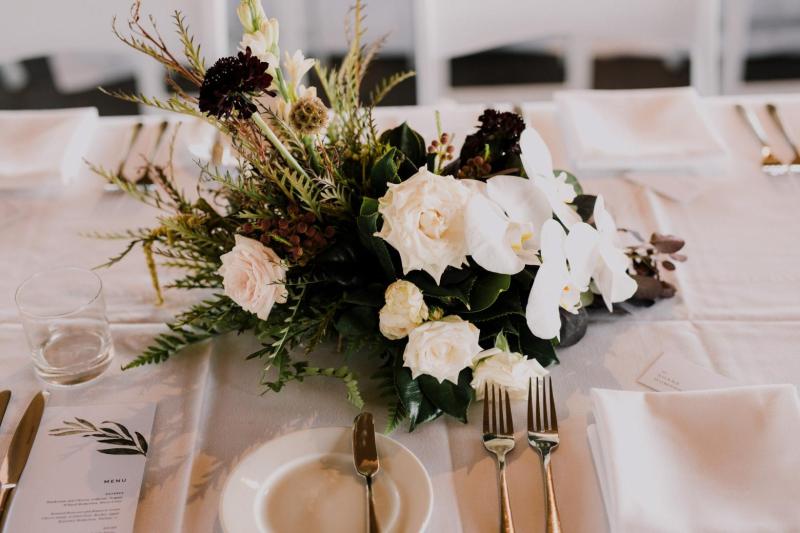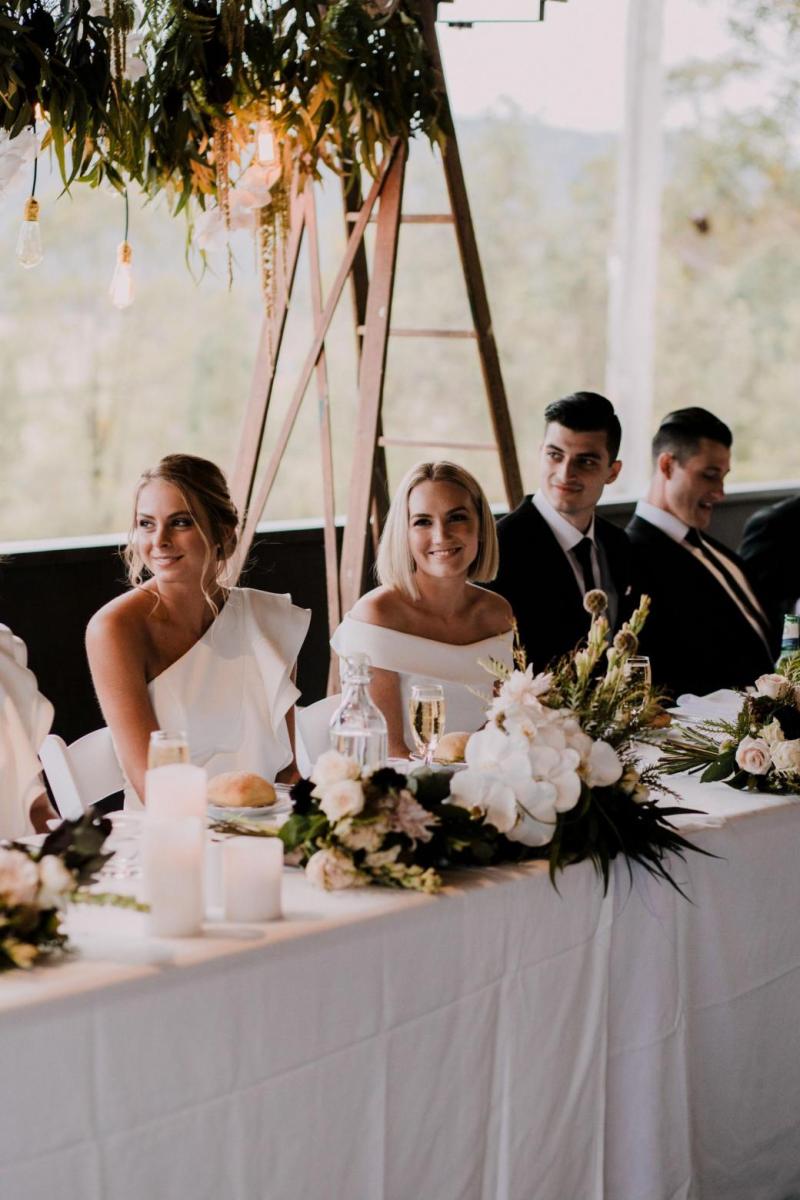 The Dress
It was Bronte's mum who actually found KAREN WILLIS HOLMES after Bronte had described to her everything she hoped for in a gown. Bronte looked stunning in the Lauren gown from our WILD HEARTS collection from our Alexandria boutique in Sydney. "The Lauren gown took my breath away from the moment I put it on, it was elegant, classic, timeless and breathtaking all in one. I loved this gown because I felt entirely myself in it."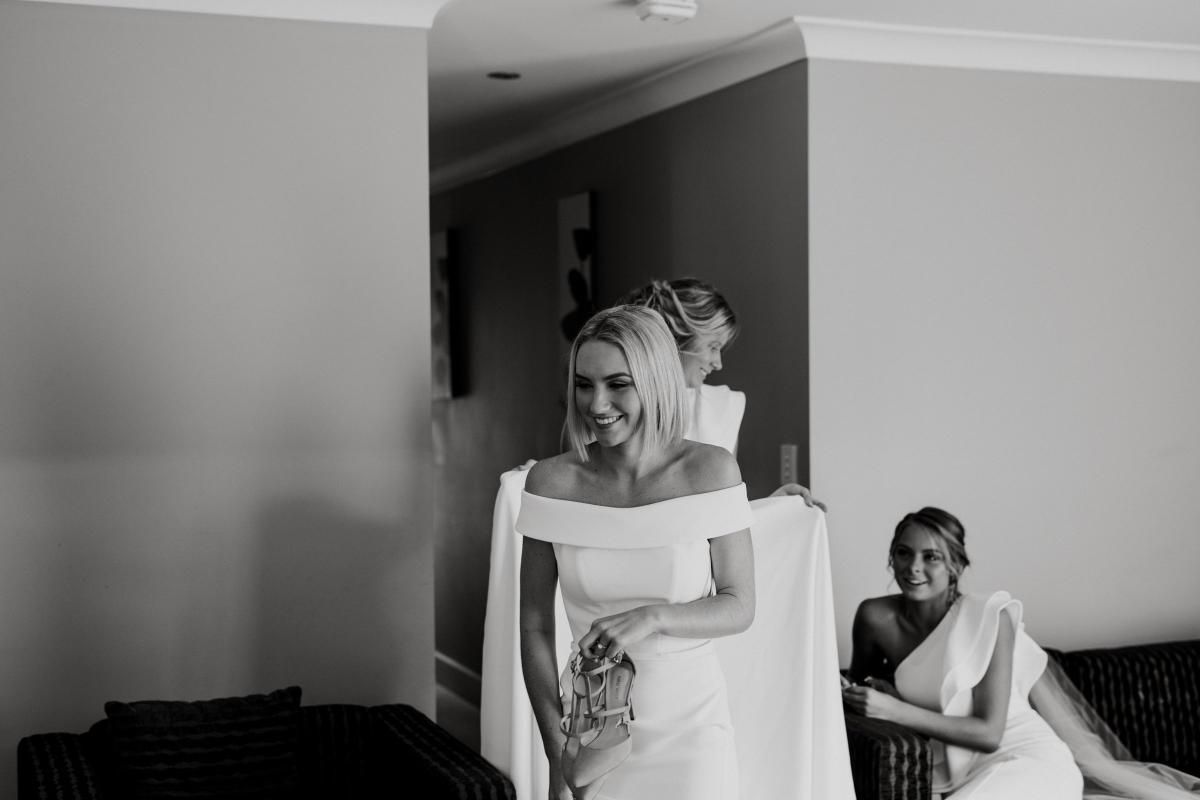 Gown hunting tips
"Be open-minded when it comes to trying on dresses, I found that my idea of shapes and styles that suit me were totally different to what actually truly complemented my shape."