Annabelle & Marc's Lush Family Farm Wedding

Annabelle and Marc tie the knot in an intimate family farm wedding, after 6 years of knowing each other. The pair met through their mutual passion for charity after Marc signed up to be a builder for Annabelle's charity School for Life to build a school in Uganda in 2014.
Annabelle wore the classic Aubrey gown, from the WILD HEARTS collection… "The structured fit, long sleeves and statement shoulder. It fitted me like a glove, had a gorgeous, dramatic train and I know I will love it for years to come. It was the perfect gown for me!"
On the proposal
Marc absolutely knocked the proposal out of the park in 2018 whilst the couple was in New York for Christmas.  After visiting an art gallery together, Marc rushed Annabelle off for something special that he had planned which involved "the best view over the city".
After being picked up in a fancy car that took the pair to a private helicopter pad, Marc proposed in mid-air over Manhattan… how incredibly dreamy?!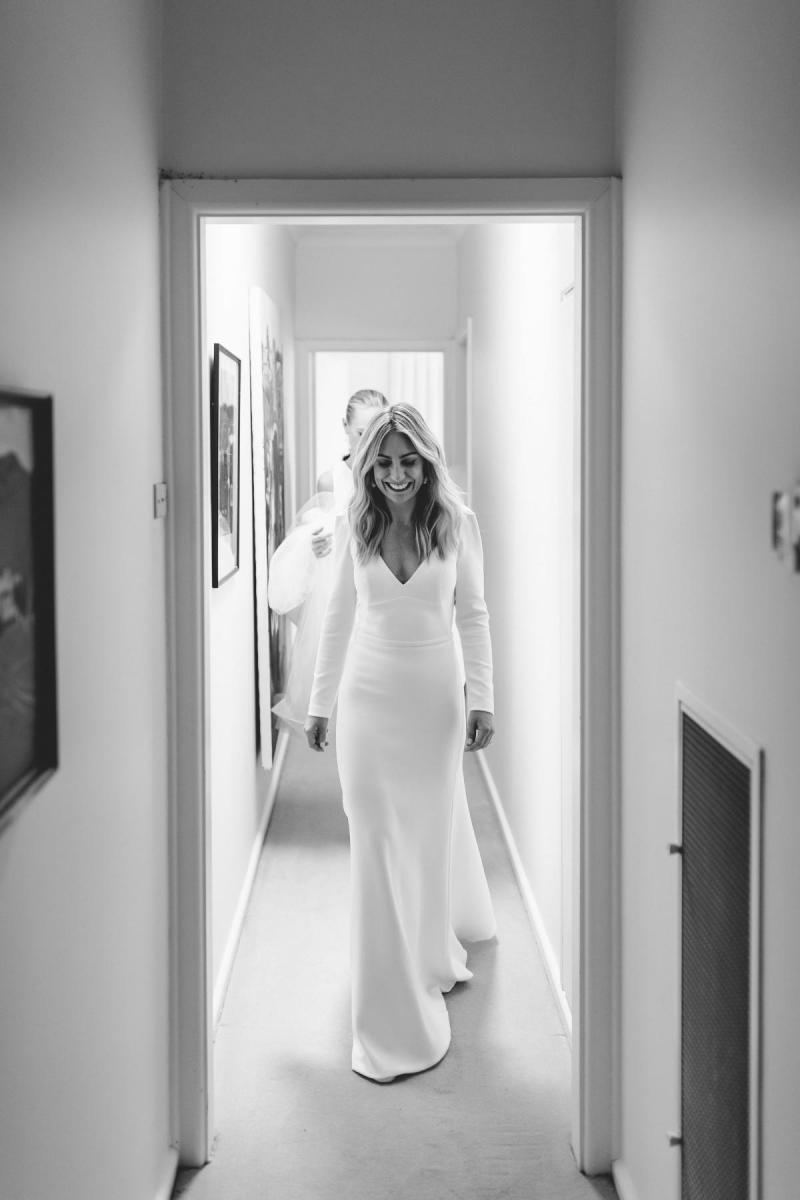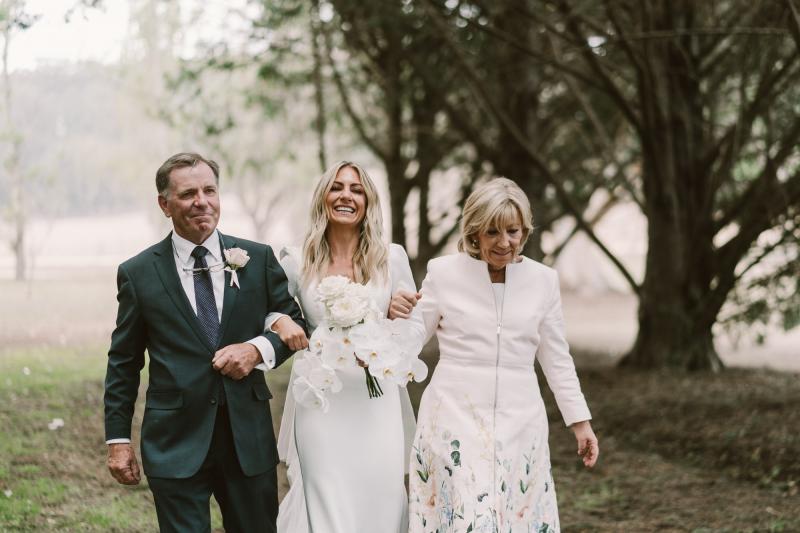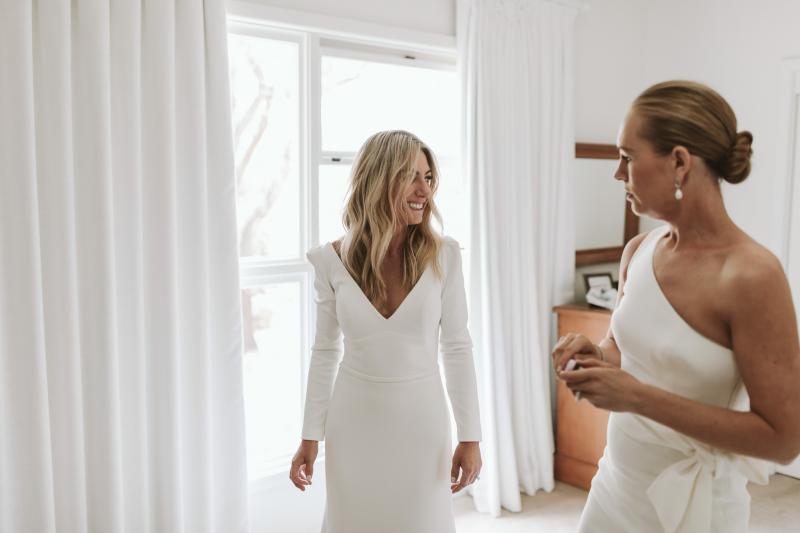 On the venue
These lovers were married on Annabelle's family farm in Cayonleigh, the Southern Highlands of NSW, a sentimental ode to her upbringing and childhood.
Choosing to avoid a DIY wedding, the pair held their lunchtime reception at The Stables, at Bendooley Estate for the convenience of a catered venue… "The Stables at Bendooley has a modern-country feel and fabulous food so it suited us, and the vibe we wanted, to a tee."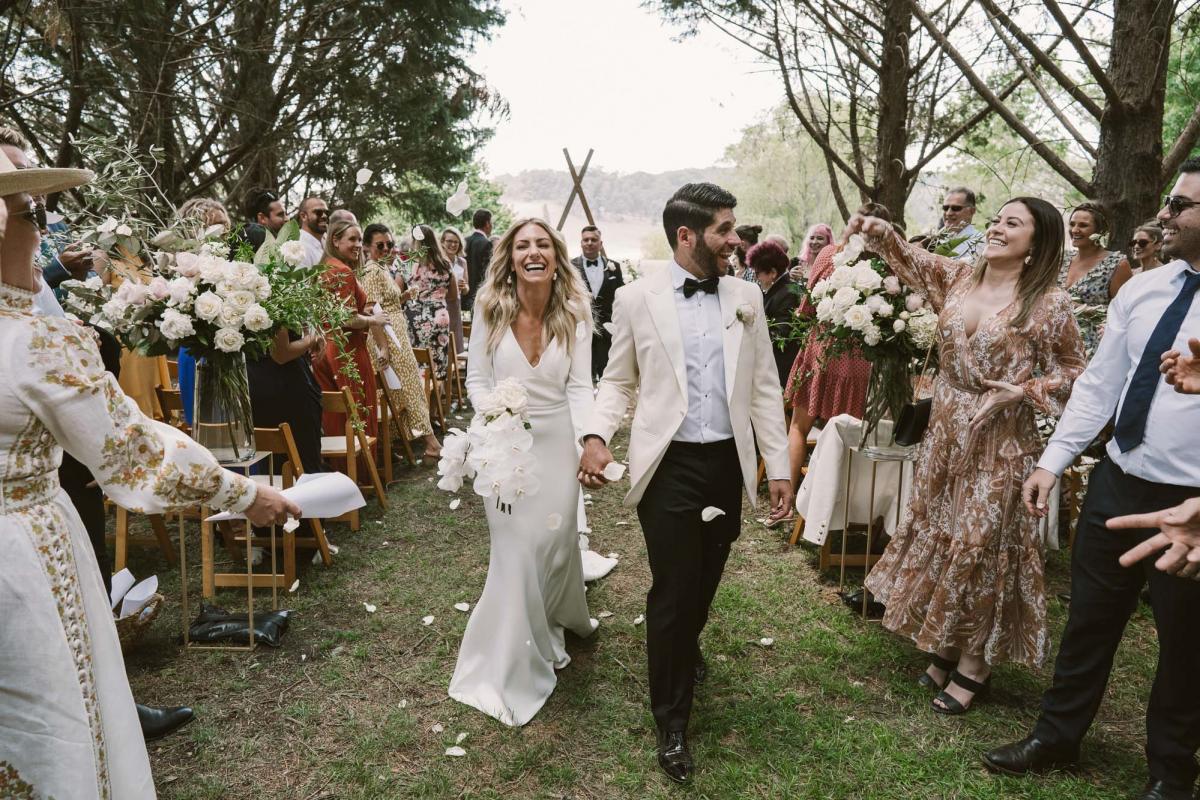 All the styling details
Focusing on intimacy, simplicity, and fun, the couple chose to invest in the details that were important to them, such as good food, wine, live music, and an incredible photographer…
"We didn't focus too much on getting every little detail of the styling right because we knew that it's the bigger parts of the day that people remember the most".
Opting for an intimate ceremony with 50 chairs hosted tightly within a row of pine trees, the wedding proceeded with canapes and portraits in the garden, accompanied by moody live music.
The reception at Bendooley Estate consisted of an intimate shared menu amongst 3 long tables alongside tall flower arrangements and low vases holding pink roses and romantic candles.
"Our florist was kind enough to lift all the flower arrangements she did for our ceremony and transport them to the reception straight after! She was amazing."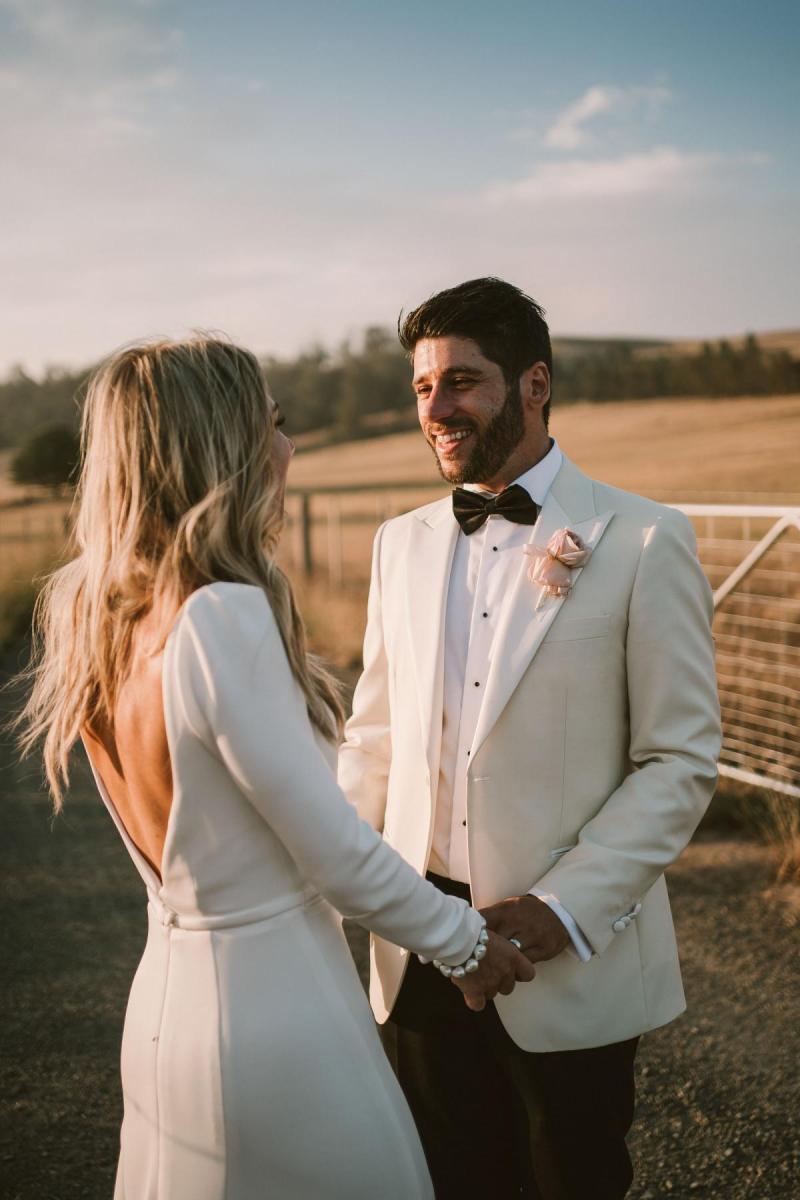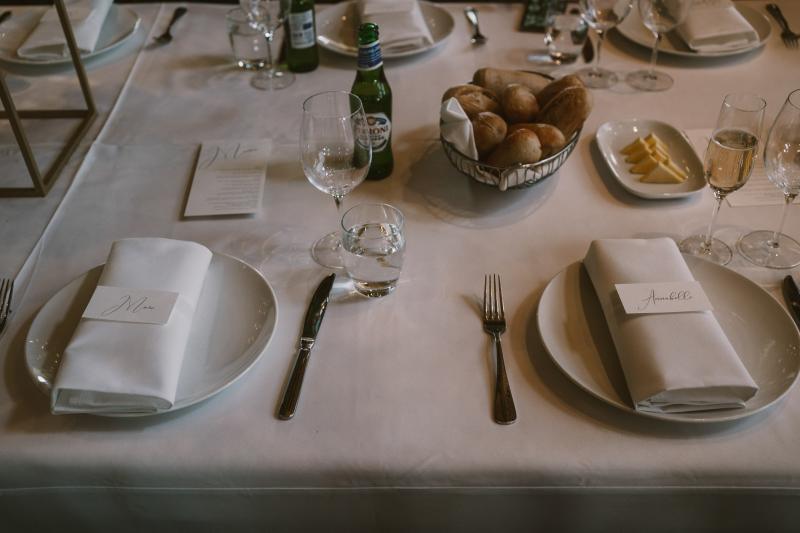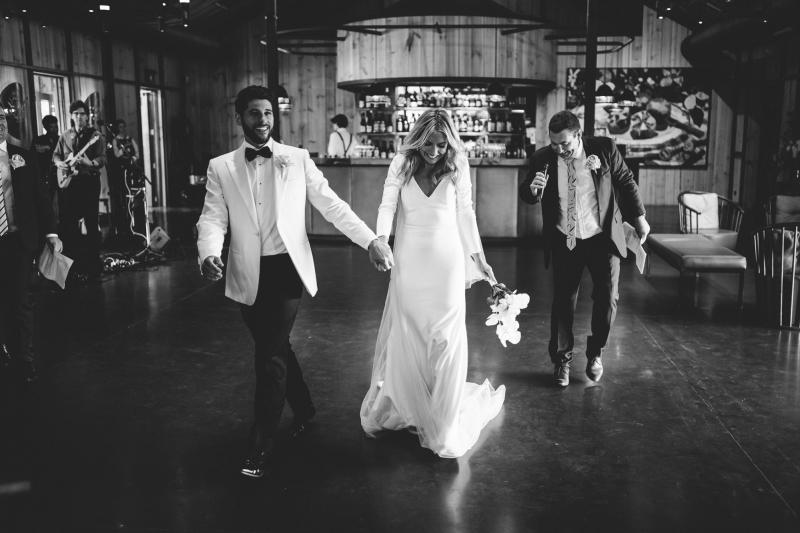 The Dress
This gorgeous bride had an eventual journey to find her dream dress, starting off with trying on a bunch of gowns that she had her eye on, but not Aubrey, her chosen gown.
Annabelle then went on to purchase a second-hand gown and paid for alterations, but it didn't turn out to be her dream…  "When I went to collect it the week before it just wasn't fitting me right, I knew I couldn't wear it."
Annabelle contacted the KWH Alexandria boutique 5 days before her wedding to try her luck with our timeless Aubrey gown, a long-sleeved wedding dress from the WILD HEARTS collection.
"They managed to find one in my size, I purchased it on the Sunday and the amazing seamstresses had it turned around for collection by Thursday, the day before my wedding. It certainly wasn't the way I'd originally envisaged my wedding gown journey to be but I am so glad for the kindness, professionalism and speed with which KWH handled the process. I don't know what I would have done without them!"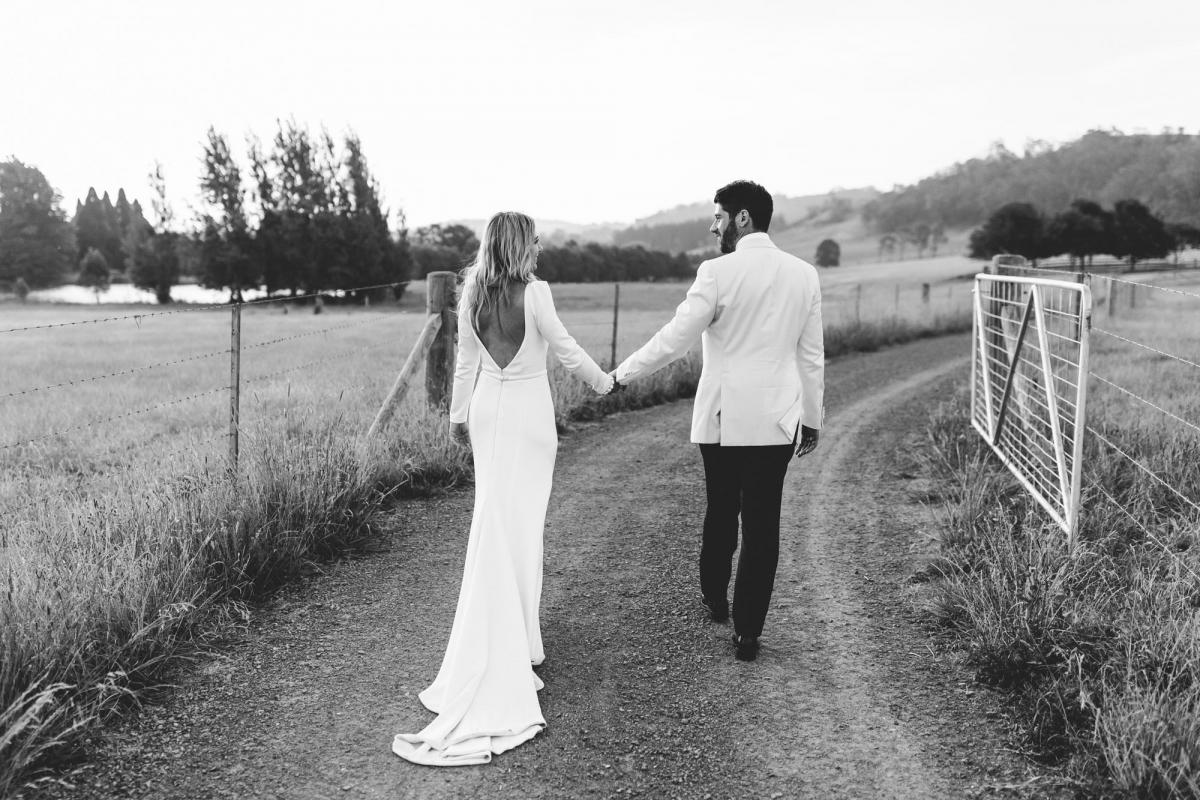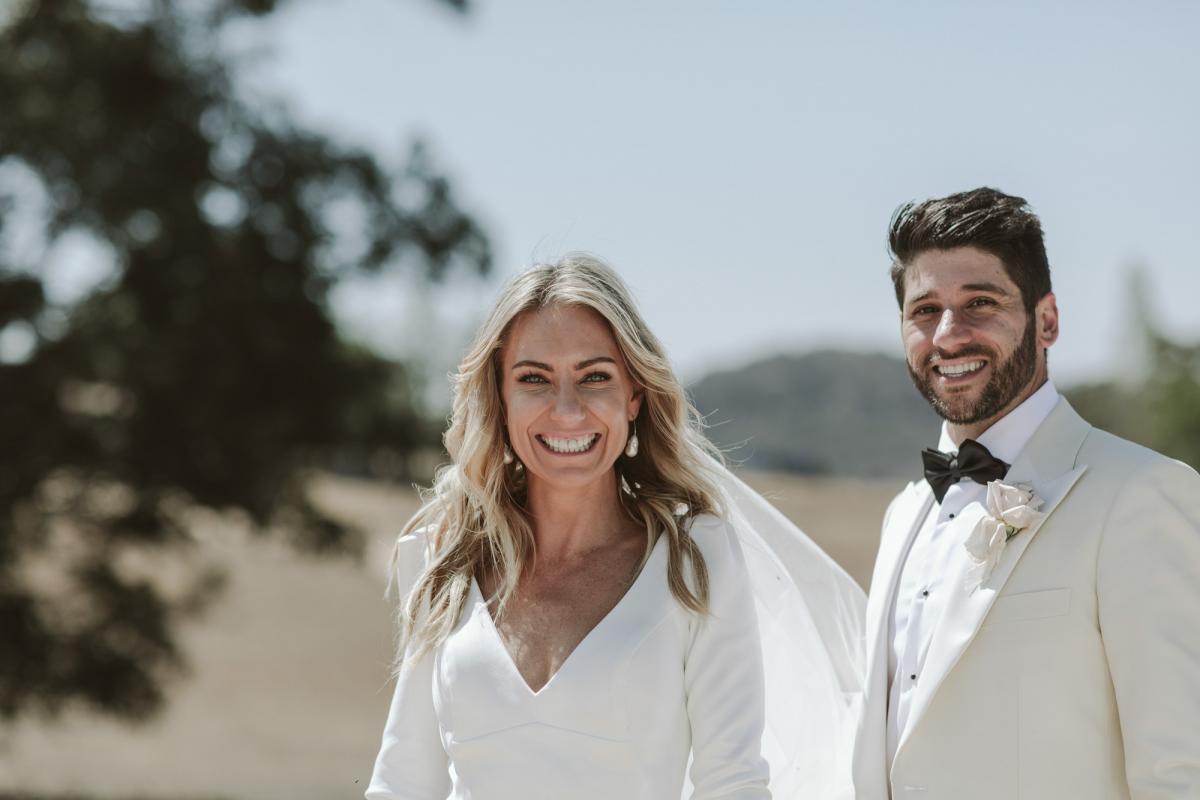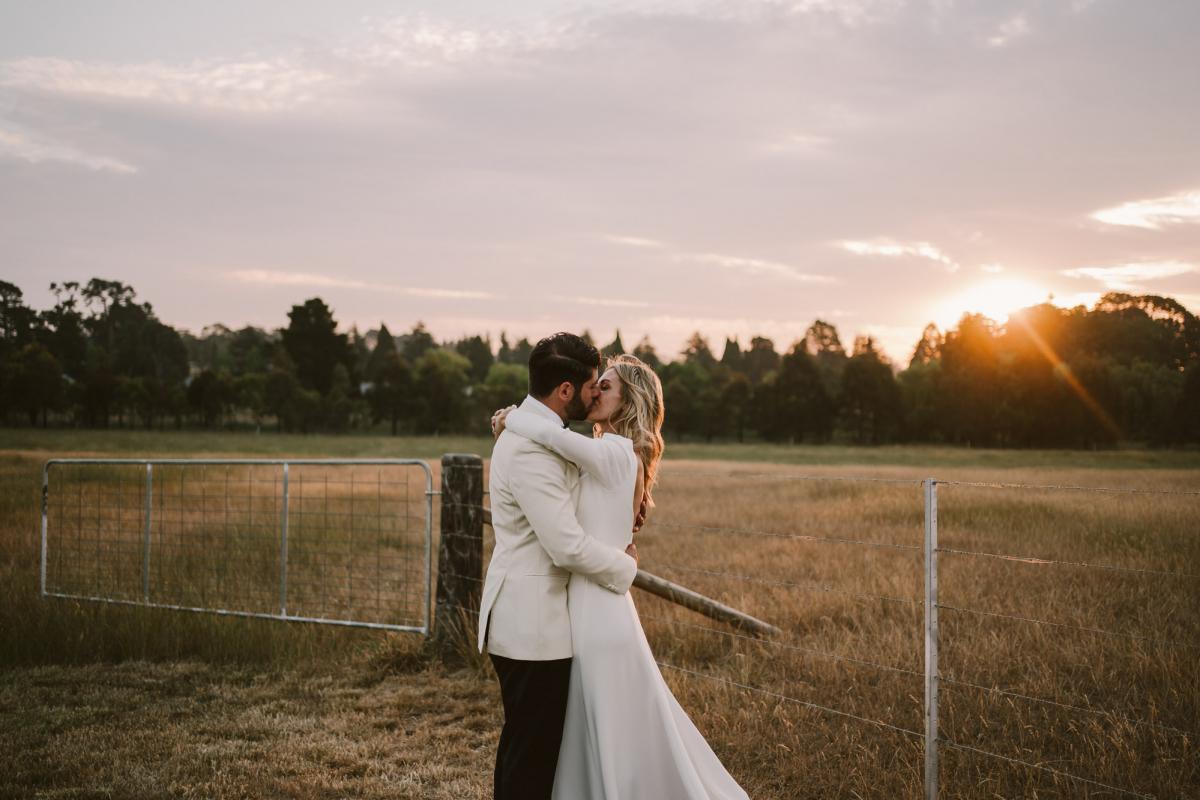 Gown hunting tips
Annabelle's main recommendation to brides-to-be is to take your time and avoid rushing the process, or putting too much pressure on the decision.
"Take the time to find something you love and are comfortable in. I think everyone thinks they are going to have their 'say yes to the dress moment'… At the end of the day, you just want to look like the best version of yourself."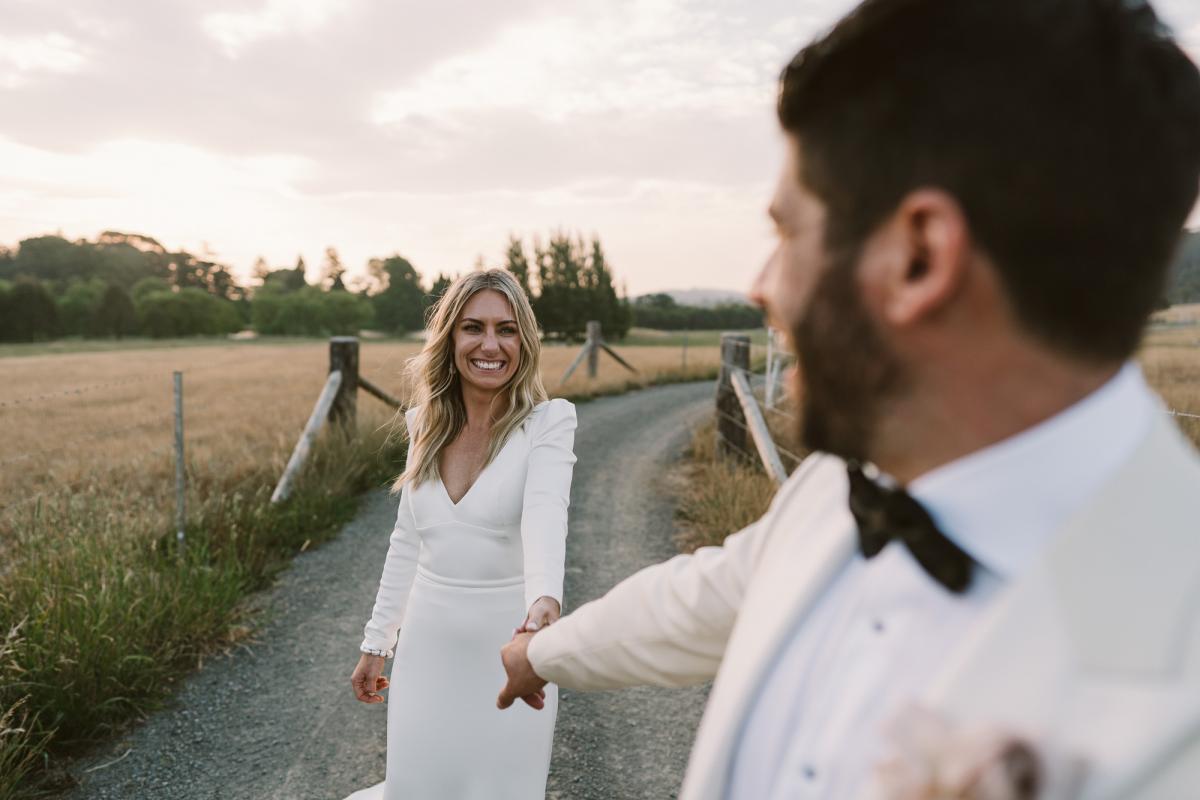 What does love mean to you?
"Growing old together, learning to love and understand each other's differences, being kind to one another, and supporting each other when the going gets tough. I believe that love is about finding meaning in the little things and being able to have fun, laugh and cry together. Love is also about loyalty and always having each other's backs."