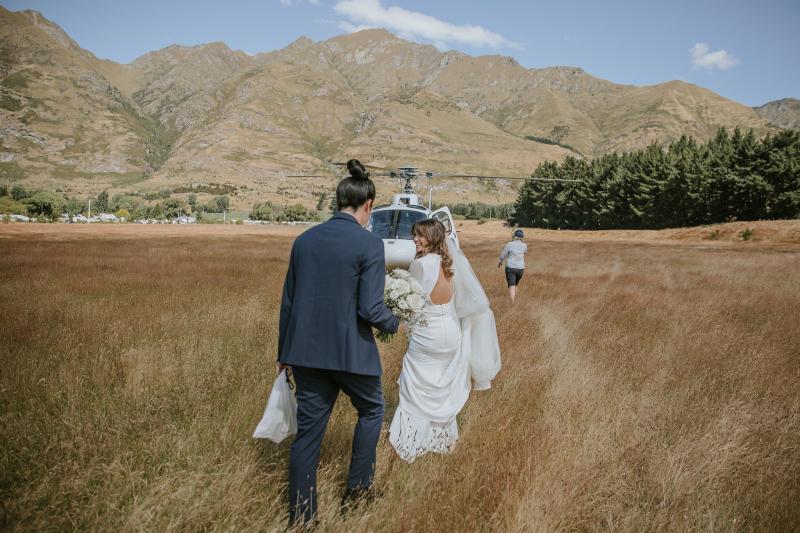 TYLER & JOSH
This perfect pair chose the soft sage and golden hills on top of a mountain in Wanaka, New Zealand, for their destination elopement and it isn't hard to see why!
This elopement is definitely something special. Tyler & Josh leapt into a helicopter and proceeded to get married on the top the 4000 ft mountain at Coromandal Peak. Both Tyler & Josh said that the "highlight was definitely getting the helicopter and marrying my best friend on top of a mountain".
As Tyler glided down the mountain in our Olive Gown, which is apart of our new WILD HEARTS Collection, everything becomes all surreal.
Olive is a stunning simple crepe gown with a chic fit and flare silhouette, paired with or without, georgette sleeves featuring satin buttons on the cuff. Her plunging open back makes the popular statement of a show stopping gown, gorgeous from all angles.
Tyler found her gown at our Sydney Boutique.
Photography | Alpine Image Co
Say 'I Do' to the perfect wedding dresses and find yours with KAREN WILLIS HOLMES today.