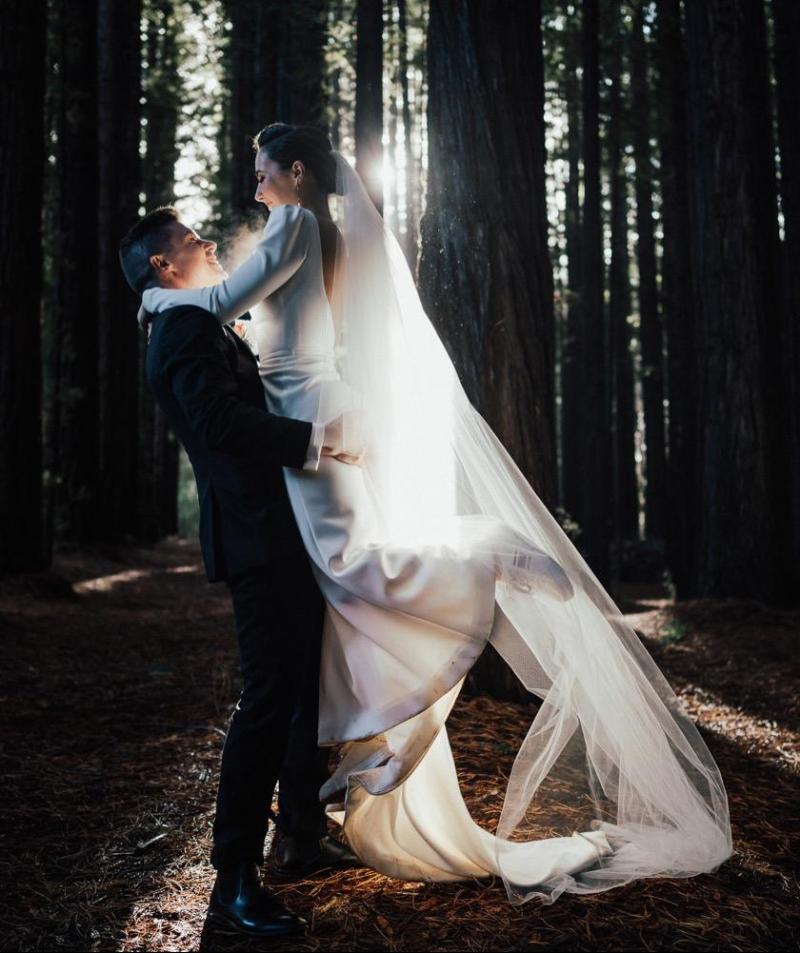 Jaci & Lex
To celebrate their covenant to one another, Jaci and Lex danced through the woods on a cold Melbourne day as the light peaked through the branches, casting the most enchanting light upon their figures as they moved together as one. The ceremony was small, cozy, and just what they wanted as a symbol of their love. Jaci donned the simple yet elegant Aubrey wedding dress from our WILD HEARTS collection made of soft stretch crepe. Her long sleeves provided warmth, while her low back contrasted the modest bodice to bring some spice. Aubrey tailors the body in a way that elongates the form while looking timeless. Jaci finished her bridal look by putting her hair into a vintage updo to hold her long Honor veil.
Jaci knew it was meant to be at our Melbourne boutique.
Photography by Rick Liston
Say 'I Do' to the perfect wedding dresses and find yours with KAREN WILLIS HOLMES today.